It's finally here. The 94th Academy Awards will be held this Sunday on ABC. I'm sorry my series of Predicting The Winners Of The 94th Academy Awards articles could not go up in time this year. I've been busier than I've ever been in my entire life, both with the site and my personal life, and writing such in-depth analysis is such a time commitment. For my full thoughts on all 23 categories, I highly urge you to listen to our over 4-hour-long podcast we released on Sunday discussing our final predictions with my brilliant team. For now, this will be a general summary of my final predictions. So let's dive in!
Best Live-Action Short
"Ala Kachuu – Take and Run" – Maria Brendle & Nadine Lüchinger
"The Dress" – Tadeusz Łysiak & Maciej Ślesicki
"The Long Goodbye" – Aneil Karia & Riz Ahmed (WINNER)
"On My Mind" – Martin Strange-Hansen & Kim Magnusson
"Please Hold" – K.D. Dávila & Levin Menekse (RUNNER-UP)
Having Riz Ahmed as your star is a massive bonus for "The Long Goodbye." It helps too that the short film is precisely that – short. But it also manages to pack quite a gut punch in its tiny amount of time. If there is a runner-up, it's the "Black Mirror"-esque "Please Hold," which feels like the kind of high-concept short we've seen winning this category as of late. Still, Oscar-winner Riz Ahmed, following his first nomination last year for "Sound of Metal," is too good to pass up, and I think voters might feel the same way.
Best Documentary Short
"Audible" – Matt Ogens & Geoff McLean
"Lead Me Home" – Pedro Kos & Jon Shenk (RUNNER-UP)
"The Queen of Basketball" – Ben Proudfoot (WINNER)
"Three Songs for Benazir" – Elizabeth Mirzaei & Gulistan Mirzaei
"When We Were Bullies" – Jay Rosenblatt
Watching all of these, "The Queen Of Basketball" stood out the most. Not only was it well-produced, but Lusia Harris' story was genuinely captivating, and her unfortunate recent death casts an air of importance over this short documentary, calling us to honor her forgotten legacy. This also marks director Ben Proudfoot's second Oscar nomination, following up "A Concerto Is A Conversation," which many of us think was close to winning last year.
Best Animated Short
"Affairs of the Art" – Joanna Quinn & Les Mills
"Bestia" – Hugo Covarrubias & Tevo Díaz (RUNNER-UP)
"Boxballet" – Anton Dyakov
"Robin Robin" – Dan Ojari & Mikey Please (WINNER)
"The Windshield Wiper" – Alberto Mielgo & Leo Sanchez
For such a dour and challenging category, filled with mature and dark films worth exploring, I think voters will default to the only nominee geared towards children with "Robin Robin." It sticks out amongst the rest, but the only thing holding me back is its length (half an hour, making it the longest of the nominees) and the recent rise in popularity for "Bestia." This is definitely a tough category to call, but when in doubt with this particular category, go with the option that is the cutest.
Best Visual Effects
"Dune" – Paul Lambert, Tristan Myles, Brian Connor & Gerd Nefzer (WINNER)
"Free Guy" – Swen Gillberg, Bryan Grill, Nikos Kalaitzidis & Dan Sudick
"No Time to Die" – Charlie Noble, Joel Green, Jonathan Fawkner & Chris Corbould (RUNNER-UP)
"Shang-Chi And The Legend Of The Ten Rings" – Christopher Townsend, Joe Farrell, Sean Noel Walker & Dan Oliver
"Spider-Man: No Way Home" – Kelly Port, Chris Waegner, Scott Edelstein & Dan Sudick
Critics Choice, Visual Effects Society, BAFTA, a Best Picture nomination, a blend between practical and CGI – this is going to be "Dune." Probably the biggest lock of the night. Sorry "Spider-Man: No Way Home," but you'll have to settle for the #OscarsFanFavorite shoutout as I believe the runner-up is actually another film that seamlessly blended practical and digital effects, "No Time to Die."
Best Sound
​​​​"Belfast" – Denise Yarde, Simon Chase, James Mather & Niv Adiri
"Dune" – Mac Ruth, Mark Mangini, Theo Green, Doug Hemphill & Ron Bartlett (WINNER)
"No Time to Die" – Simon Hayes, Oliver Tarney, James Harrison, Paul Massey & Mark Taylor
"The Power of the Dog" – Richard Flynn, Robert Mackenzie & Tara Webb
"West Side Story" – Tod A. Maitland, Gary Rydstrom, Brian Chumney, Andy Nelson & Shawn Murphy (RUNNER-UP)
Like Best Visual Effects, this is one of three Academy Awards I'm highly confident "Dune" is walking away with on Oscar night. There is no arguing how impactful the soundscape of "Dune" was, especially in a theater. If anything is going to challenge it, Steven Spielberg's musical (which would've stood a better chance in Sound Mixing if we had two sound categories again) might surprise with a second win. But it's pointless discussing a runner-up when one film has won MPSE, CAS, and BAFTA, with a Best Picture nomination.
Best Production Design
​"Dune" – Production Design: Patrice Vermette; Set Decoration: Zsuzsanna Sipos (RUNNER-UP)
"Nightmare Alley" – Production Design: Tamara Deverell; Set Decoration: Shane Vieau (WINNER)
"The Power of the Dog" – Production Design: Grant Major; Set Decoration: Amber Richards
"The Tragedy of Macbeth" – Production Design: Stefan Dechant; Set Decoration: Nancy Haigh
"West Side Story" – Production Design: Adam Stockhausen; Set Decoration: Rena DeAngelo
Critics Choice, ADG, and BAFTA all went for "Dune." So why do I have this feeling that fellow ADG winner "Nightmare Alley" might surprise here? Quite frankly, it comes down to feeling conservative on how many wins Denis Villeneuve's sci-fi epic will receive on the night and the fact that "Nightmare Alley" got a Best Picture nomination for a reason. Guillermo del Toro's production design is an element of his films which has had Oscar success in the past with "Pan's Labyrinth" and "The Shape of Water" winning before and considering how awe-inspiring and detailed the work was in his latest, if it's going to pull off a victory anywhere, it would be here. This is incredibly tight, and I know I should be going with "Dune," but if I'm going to predict a miss or two, I think it's more likely to happen here.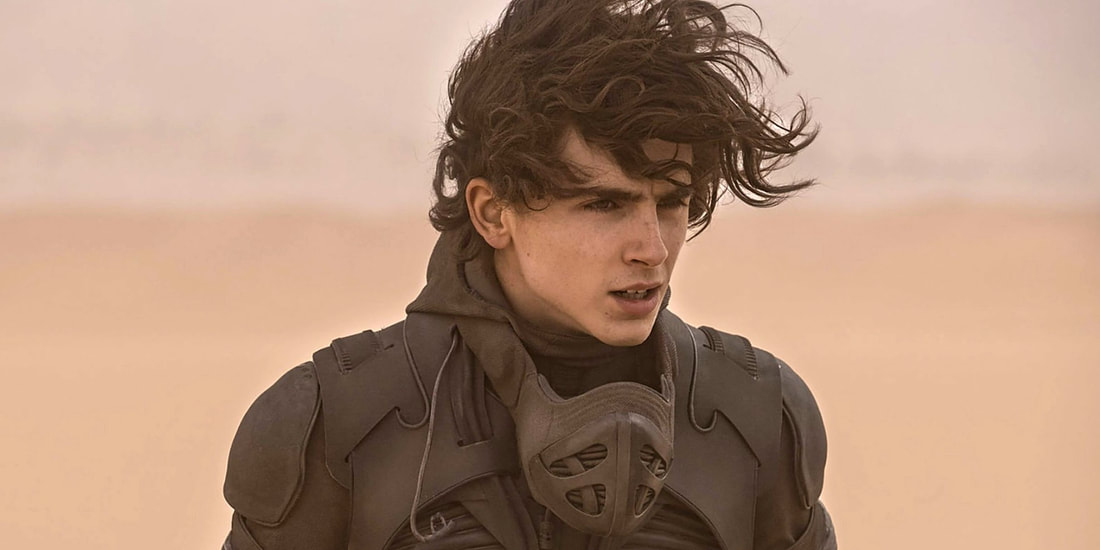 Best Original Song
"Be Alive" from "King Richard" – Music & Lyrics by DIXSON & Beyoncé Knowles-Carter
"Dos Oruguitas" from "Encanto" – Music & Lyrics by Lin-Manuel Miranda (RUNNER-UP)
"Down To Joy" from "Belfast" – Music & Lyrics by Van Morrison
"No Time To Die" from "No Time to Die" – Music & Lyrics by Billie Eilish & Finneas O'Connell (WINNER)
"Somehow You Do" from "Four Good Days" – Music & Lyrics by Diane Warren
I know Lin-Manuel Miranda has been campaigning extremely hard, attending every party and event because he had so many movies come out last year; it's been very difficult to avoid him throughout the past year. If he were to win here, he would become an EGOT, and while I think many are aware of this, the reality of the situation is "Dos Oruguits" is not "We Don't Talk About Bruno." Had the songs been switched, this might've been a different conversation, but I'm going to stick with the film, which won the only two precursors we have for this category, the Golden Globe and Critics Choice (plus a Grammy) winning "No Time to Die." A win for Lin wouldn't surprise me in the least, especially if voters are simply checking off "Encanto" because their kids are constantly listening to it around the house, but considering the CCA/GG combo hasn't failed unless the winner wasn't nominated for the Oscar since the Critics Choice have been handing out prizes for this category, I'm sticking with Billie Eilish & Finneas O'Connell.
Best Original Score
​​"Don't Look Up" – Nicholas Britell
"Dune" – Hans Zimmer (WINNER)
"Encanto" – Germaine Franco
"Parallel Mothers" – Alberto Iglesias
"The Power Of The Dog" – Jonny Greenwood (RUNNER-UP)
Sorry, Jonny Greenwood. You had one hell of a year, but it's time to recognize one of the greatest composers of all time again for the first time since 1994 when he won his only Oscar to date for "The Lion King." Hans Zimmer has gone on to give us many masterpieces of film scoring since then, and his highly original and unworldly work on "Dune" has already netted him a Critics Choice, Golden Globe, and BAFTA award. This is the third Oscar I feel pretty comfortable predicting for "Dune." I just wish this and many of the other categories I've mentioned so far was going to be seen live during the telecast as Zimmer has rightfully earned this moment.
Best Makeup & Hairstyling
​​​​​"Coming 2 America" – Mike Marino, Stacey Morris & Carla Farmer
"Cruella" – Nadia Stacey, Naomi Donne & Julia Vernon
"Dune" – Donald Mowat, Love Larson & Eva von Bahr (RUNNER-UP)
"The Eyes of Tammy Faye" – Linda Dowds, Stephanie Ingram & Justin Raleigh (WINNER)
"House of Gucci" – Göran Lundström, Anna Carin Lock & Frederic Aspiras
We've seen the Best Makeup & Hairstyling Oscar go to the nominee that gave an actor an unrecognizable transformation in the last four years. "Darkest Hour," "Vice," "Bombshell," "Ma Rainey's Black Bottom," and now I think BAFTA and Critics Choice winner "The Eyes of Tammy Faye" will do the same. As for a runner-up, I have to go with "Dune" since it's a Best Picture nominee and is probably the most widely seen and respected film amongst the bunch. However, "Coming 2 America" did sweep the guild awards, and they have had a perfect record matching with the Oscar winner in this category since 2013. However, I can't deny how tied together the makeup team has been to Jessica Chastain's Best Actress campaign, plus the combined Critics Choice, BAFTA win.
Best Film Editing
​"Don't Look Up" – Hank Corwin
"Dune" – Joe Walker
"King Richard" – Pamela Martin (WINNER)
"The Power of the Dog" – Peter Sciberras
"Tick, Tick…Boom!" – Myron Kerstein & Andrew Weisblum (RUNNER-UP)
This is easily the most challenging category to predict on the night. I ultimately settled on ACE winner "King Richard," and here's why. Two stats have been many pundits' guiding principles in this category: having a Best Picture nomination and having a Best Sound nomination. All of the nominees are Best Picture nominees except "Tick, Tick…Boom!" and only two of the nominees have a Best Sound nomination: "Dune" and "The Power of the Dog." While "Dune" checks off both boxes, it has failed to win a single precursor in the lead-up to the Oscars. No Critics Choice, no ACE, and no BAFTA. So, if "Dune" is supposed to be the winner of this category, then why has it not won anything? Even at BAFTA, it still lost when it was the only Oscar nominee in the category. Having the Best Picture and Sound nominations is great, but those stats aren't 100%, and there have been winners since 1967 who have won this category without either one, but no Best Film Editing Oscar winner has won without both. This rules out "Tick, Tick…Boom!" which many could claim, "Well, if there were still two Sound categories, it probably would've gotten into Mixing," but it didn't, so here we are, working with the cards we've been dealt. That leaves "King Richard," which won the ACE alongside "Tick, Tick…Boom!" and at least has a Best Picture nomination. Since dating back to when Critics Choice started handing out an Editing category in 2009, the Oscar winner has won at least one of the major three precursors, and since you don't 100% need a Best Sound nomination to win, and it does have a Best Picture nomination, I'm sticking with "King Richard." Of course, I don't feel good about it. No one should feel good about their picks in this category. But that's how I landed on this.
Best Costume Design
"Cruella" – Jenny Beavan (WINNER)
"Cyrano" – Massimo Cantini Parrini & Jacqueline Durran
"Dune" – Jacqueline West & Robert Morgan (RUNNER-UP)
"Nightmare Alley" – Luis Sequeira
"West Side Story" – Paul Tazewell
Not having a Best Picture nomination doesn't hurt "Cruella" in this particular category as we've seen the Academy time and time again go for the film with the most costumes, the flashiest costumes, the most colorful costumes. This all fits "Cruella," which has swept this category, winning Critics Choice, BAFTA, and CDG. If anything could upset it, it would be fellow CDG winner "Dune," which benefits from having a Best Picture nomination, but no sweeper has ever lost this category, so I'm sticking with "Cruella" all the way.
Best Cinematography
​"Dune" – Greig Fraser (WINNER)
"Nightmare Alley" – Dan Laustsen
"The Power of the Dog" – Ari Wegner (RUNNER-UP)
"The Tragedy Of Macbeth" Bruno Delbonnel
"West Side Story" – Janusz Kaminski
This is another tricky one. This is also where the topic of win tallies for the night will start coming into play because spoiler alert: I do not believe "The Power of the Dog" will only be walking away with one Oscar this Sunday. Ari Wegner could make history as the first female cinematographer to win this category. She won the Critics Choice Award, which has the best track record of matching up with this category, having only missed two times since 2009. If she had won either ASC or BAFTA, I'd be predicting her 100%. But both of those went to Greig Fraser, who is also having a helpful surge due to the fortunate release of "The Batman" during voting, where critics and audiences are once again praising his work and signaling him out as one of the best cinematographers working today. "Dune" also feels very much in line with the recent trend of winners in this category. And it hurts Wegner that she got sick at the most crucial time during voting and couldn't be around to campaign while all of this was falling in Fraser's lap. The last and only time the ASC/BAFTA winner has lost (since 2000) was "Children of Men," failing to "Pan's Labyrinth." So there is precedent for Wegner to pull this still off if voters are aware of the history they'll be creating if they choose her. It is important to note that we have not had a Critics Choice winner go up against a BAFTA/ASC winner since 2000, so maybe there is an upset brewing here. It would conveniently solve the problem of "The Power of the Dog" only winning one Oscar with a leading 12 nominations (which I find hard to believe). Still, I can't argue with the stats, which favor Fraser. Suffice to say; this will most likely have a ripple effect on how I believe "The Power of the Dog" will perform this evening, one way or another.
Best International Feature
"​Drive My Car" – (WINNER)
"Flee"
"The Hand of God"
"Lunana: A Yak in the Classroom"
"The Worst Person in the World" – (RUNNER-UP)
The Best Picture nominee never fails in this category, especially one that has swept the season like "Drive My Car" has. There is no chance of an upset here, for if it did happen, it would be unprecedented. What I'm genuinely waiting for now is when we have two Best Picture nominees in this category and who will come out on top then.
Best Documentary Feature
​​​"Ascension" – Jessica Kingdon, Kira Simon-Kennedy & Nathan Truesdell
"Attica" – Stanley Nelson & Traci A. Curry
"Flee" Jonas Poher Rasmussen, Monica Hellström, Signe Byrge Sørensen & Charlotte De La Gournerie (RUNNER-UP)
"Summer of Soul" – Ahmir "Questlove" Thompson, Joseph Patel, Robert Fyvolent & David Dinerstein (WINNER)
"Writing with Fire" – Rintu Thomas & Sushmit Ghosh
I really wish "Flee" could've won at BAFTA or somewhere significant to make this more of a race, for I want it to convert one of its three history-making nominations into a win somewhere. Unfortunately, "Summer of Soul" has always been dominant in this category, and the love for "Flee" will be split amongst the three categories it's nominated in, paving the way for Questlove with ease. It's an excellent documentary, and I'm very happy for Questlove, who has been busting his ass on this campaign trail for over a year at this point since the film premiered at the 2021 Sundance Film Festival. The hurdle was always getting the nomination, and without "The Rescue" here (which turned out to be the major miss in this category this year) and voters probably voting for "Flee" elsewhere, "Summer of Soul" will complete a long journey towards a well-deserved Oscar win.
Best Animated Feature
​"​Encanto" – Jared Bush, Byron Howard, Yvett Merino & Clark Spencer (WINNER)
"Flee" – Jonas Poher Rasmussen, Monica Hellström, Signe Byrge Sørensen & Charlotte De La Gournerie
"Luca" – Enrico Casarosa & Andrea Warren
"The Mitchells vs. the Machines" – Mike Rianda, Phil Lord, Christopher Miller & Kurt Albrecht (RUNNER-UP)
"Raya and the Last Dragon" – Don Hall, Carlos López Estrada, Osnat Shurer & Peter Del Vecho
I'm tired of the grip Disney has on this category. I like "Encanto" perfectly fine; I even cried during its emotional finale. However, I want to see more daring and creative works such as "Flee" or "The Mitchells vs. the Machines" triumph here for a change. I do think there is the tiniest chance Netflix could upset here as "The Mitchells vs. the Machines" did have a ton of critical acclaim, winning the Critics Choice Award and sweeping the Annie Awards. However, after "Encanto's" soundtrack organically became a cultural phenomenon, its worldwide success will most likely give it a victory here.
Best Original Screenplay
"Belfast" – Written by Kenneth Branagh (WINNER)
"​Don't Look Up" – Screenplay by Adam McKay; Story by Adam McKay & David Sirota
"King Richard" – Written by Zach Baylin
"Licorice Pizza" – Written by Paul Thomas Anderson (RUNNER-UP)
"The Worst Person in the World" – Written by Eskil Vogt & Joachim Trier
Another really tough category with arguments to be made for four of the nominees (Sorry, "King Richard"), starting with "The Worst Person in the World," which is clearly the passion pick. If enough voters have seen it, there's a slight chance it could upset due to vote splitting amongst the other nominees as many who watch it think it's the best of the bunch (which it is). Then we have "Don't Look Up," which surprisingly won the WGA Award over "Licorice Pizza," which was hot off of a BAFTA win for Paul Thomas Anderson, effectively sucking the wind out of its sails in this category and putting its win chances in severe jeopardy. One should not underestimate that despite its critical bashing, "Don't Look Up" was a hit within the industry. With its large cast and important message on climate change at the forefront of its campaign, there may be enough support to squeak out a second Oscar for Adam McKay. But are we really going to give McKay a second Oscar over Paul Thomas Anderson (11 nominations, no win) and Kenneth Branagh (8 nominations, no win)?! I'm leaning towards Branagh just barely being able to get by with a win here. I know Golden Globes and Critics Choice have zero membership overlap with the Academy, but considering "Licorice Pizza" has proven itself to be vulnerable after the WGA loss (where "Belfast" wasn't eligible), combined with how hard Branagh has campaigned this season, how much of a personal story it is for him and how the film performed across different branches of the Academy compared to its competition (why didn't "Licorice Pizza" at least score nominations for Best Film Editing, Best Supporting Actor for Bradley Cooper and Best Actress for Alana Haim), I think there is enough passionate support for "Belfast" and more importantly, Branagh, to give him the win.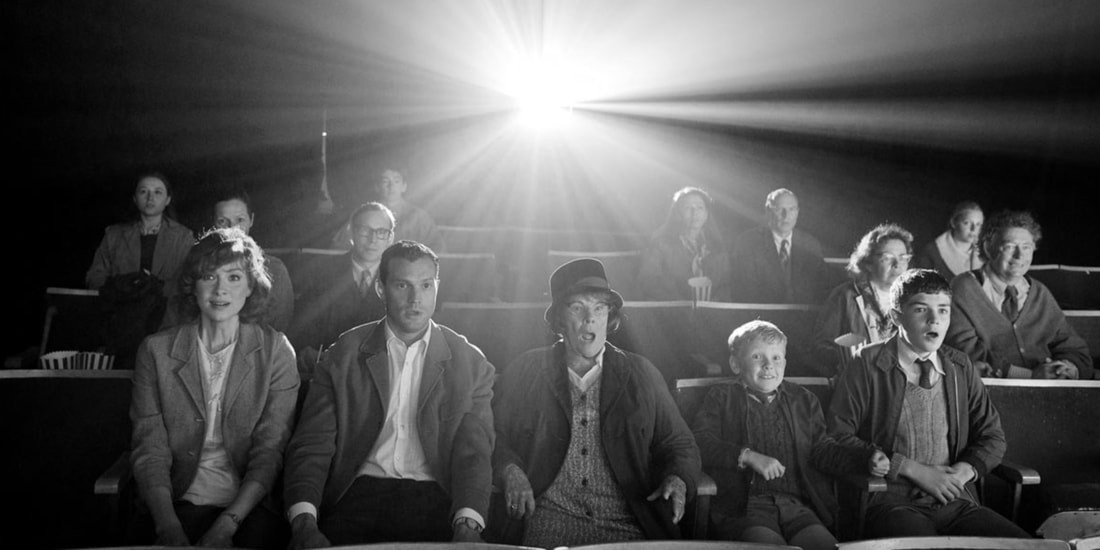 Best Adapted Screenplay
"CODA" – Screenplay by Siân Heder (WINNER)
"Drive My Car" – Screenplay by Ryusuke Hamaguchi & Takamasa Oe
"Dune" – Screenplay by Jon Spaihts, Denis Villeneuve & Eric Roth
"The Lost Daughter" – Written by Maggie Gyllenhaal
"The Power of the Dog" – Written by Jane Campion (RUNNER-UP)
It's pretty wild that the Academy is going to give the Oscar win in this category to "CODA" after the race was dominated by "The Power of the Dog," and most people would argue "Drive My Car" is the best of the category. However, after wins at the BAFTA and WGA, it's pretty clear this award will be going to Siân Heder for "CODA." It's clear there is a lot of love for the film but also voters probably know Jane Campion is winning Best Director and in a conscious way to spread the wealth and recognize a film they love elsewhere, this is the place to reward Siân Heder. Now, I want to make it very clear that in my search to find "The Power of the Dog" a second win, it could still very well prevail here (it won Critics Choice after all and was the presumed frontrunner all season long until the last two weeks). However, the winds have clearly shifted, and despite what happens in Best Picture, I feel more confident going with "CODA" now in this category.
Best Supporting Actor
​Ciarán Hinds – "Belfast"
Troy Kotsur – "CODA" (WINNER)
Jesse Plemons – "The Power of the Dog"
J.K. Simmons – ​​"Being The Ricardos"
Kodi Smit-McPhee – "The Power of the Dog" (RUNNER-UP)
You can rest assured knowing that "CODA" will win at least one award this Sunday, and it will be for Troy Kotsur. I knew this would happen all along, even when Kodi Smit-McPhee was winning the majority of the critics' prizes and the Golden Globe, and I see no reason whatsoever to switch my prediction. I'm sure Kodi will be back but his age and the subtlety of the role was always something that never sat right with me in terms of the types of roles the Academy tends to reward here. This was proven to be correct when Kotsur won at SAG, BAFTA and Critics Choice. I thought Kodi would win another award somewhere to make this more competitive but this looks like it's going to be Kotsur all the way, especially given "CODA's" recent surge in momentum these past few days. I couldn't be happier for Troy, who will become the first male deaf acting Oscar winner after his co-star Marlee Matlin became the first winner male or female for her performance in "Children of a Lesser God."
​Best Supporting Actress
​​​​Jessie Buckley – "The Lost Daughter"
Ariana DeBose – "West Side Story" (WINNER)
Judi Dench – "Belfast"
Kirsten Dunst – "The Power of the Dog"
Aunjanue Ellis – "King Richard" (RUNNER-UP)
Similar to Troy Kotsur, but even more so, this is assuredly going to Ariana DeBose, who has swept this category taking Critics Choice, Golden Globe, BAFTA, and SAG. I don't see an upset coming from anyone except maybe Aunjanue Ellis, who receives a thunderous ovation anywhere she goes and is always getting highlighted by Will Smith in his acceptance speeches. Voters may also have some sympathy towards Dunst, who many of them have been watching on screen since she was a child, but it doesn't matter. DeBose is going to win this and become the first openly queer actress to win the Oscar.
Best Actor
Javier Bardem – "Being The Ricardos"
Benedict Cumberbatch – "The Power of the Dog"
Andrew Garfield – "Tick, Tick…Boom!" (RUNNER UP)
Will Smith – "King Richard" (WINNER)
Denzel Washington – "The Tragedy of Macbeth"
It's going to be Will Smith. It was always going to be Will Smith. So many tried to rally against it, but we here at NBP knew from the moment the film screened at Telluride, this was the right role, the right film, at the right time. I'm sure Andrew Garfield and Benedict Cumberbatch will be back, but at age 53 and two prior nominations, this is simply Smith's time. His speeches have been a highlight so far at all of the significant awards shows that he has swept. After years of entertaining us with his blockbusters and occasional dramatic work, we'll get to call Will Smith an Oscar winner this Sunday. He'll also be the first Black winner in this category since Forest Whittaker won for "The Last King Of Scotland" in 2006. I will say, though, that if there were to be an upset (and it would be a HUGE upset), I give the slightest edge to Garfield, who won the Golden Globe Musical/Comedy and has been everywhere on the campaign trail charming everyone and benefitted greatly from reprising his role as Spider-Man in the ultra-popular "Spider-Man: No Way Home."
Best Actress
Jessica Chastain – "The Eyes of Tammy Faye" (WINNER)
Olivia Colman – "The Lost Daughter"
Penelope Cruz – "Parallel Mothers" (RUNNER-UP)
Nicole Kidman – "Being The Ricardos"
Kristen Stewart – "Spencer"
Similar to Will Smith, many can't seem to accept that most signs point towards Jessica Chastain winning the Oscar. So many excuses are being thrown around as to why she isn't going to win this Sunday, and these arguments are nothing new. They have been around since "The Eyes of Tammy Faye" premiered at TIFF to a lukewarm reception from critics and little to no box office. People are saying she's a weak frontrunner, the film is not beloved, the performance is too over the top, it's a scattered year for the category. Some of these points are true, but once Kristen Stewart's buzz faded and Chastain won the SAG Award, all signs have since pointed towards Chastain winning. I cannot deny that she has two significant precursors (SAG and Critics Choice) and a presumed Best Makeup & Hairstyling Oscar win coming for her makeup team, which is heavily linked to her campaign for Best Actress. Could an upset happen? Sure. I'm not going to sit here and say she has this 100% locked. However, no one from a precursor standpoint has positioned themselves as the clear alternative to her. Kidman may have won the Golden Globe, but that was a long time ago, back when "Being The Ricardos" made it seem like it might get a Best Picture nomination (which it didn't). Olivia Colman never materialized any of her critical acclaim or predictions for a win from pundits who believed she could surprise somewhere into an actual win. In my opinion, Kristen Stewart should deservedly be running away with this prize (although Chastain is my second favorite of the category). Still, the industry made it loud and clear that they did not like "Spencer," and she probably got the nomination by the skin of her teeth. She's been campaigning hard, though, making up for the fact that her film has no support anywhere else, attending every event and every award show, whether she was nominated or not. I commend her for being a good sport through it all, and I do not doubt that she'll be back again someday. This leaves Penelope Cruz, who up until this week I would've ranked much lower in this category and with good reason as she didn't receive a Critics Choice, Golden Globe, SAG, or BAFTA nomination (she wasn't even longlisted at BAFTA). However, many have pointed out how her presence here could shake things up regarding how the votes are distributed, how Sony Pictures Classics has been running a well-executed behind-the-scenes campaign (as they always do), and she has appeared on many of the anonymous Oscar voter ballots. All this to say, I'm not about to predict the biggest acting winner upset since Marcia Gay Harden won for "Pollock" in 2000. She's also a former winner, where this would be Chastain's first after two previous nominations and proving herself to be a force within the industry since her breakout year in 2011. I'm not wavering from Chastain, although I do recognize it's the shakiest of the acting categories.
Best Director
Kenneth Branagh – "Belfast"
Ryûsuke Hamaguchi – "Drive My Car"
Paul Thomas Anderson – "Licorice Pizza"
Jane Campion – "The Power of the Dog" (WINNER)
Steven Spielberg – "West Side Story" (RUNNER-UP)
Misguided Critics Choice Award speech be damned, Jane Campion is going to win this. As much as I can't see a world where "The Power of the Dog" wins only 1 of its leading 12 Oscar nominations, I can't begin to fathom the film becoming the biggest Oscar loser of all time. That scenario could only happen if Campion loses here, and with Critics Choice, BAFTA, Golden Globe, and DGA, you simply cannot bet against this. Yes, Sam Mendes won all of these in 2019 for "1917," but Bong Joon-ho at least tied with him at Critics Choice. The last time someone won all of these and didn't win the Oscar was Ben Affleck for "Argo," and it was only because he wasn't nominated for the Oscar in the first place. Steven Spielberg is the likely runner-up considering how much the other nominees (and literally anyone if given the opportunity) have praised him for being a titan in the industry, but the 1993 Academy Award results are going to be flipped this year with Campion walking away as the victor and Spielberg applauding in his seat.
Best Picture
"Belfast" – Laura Berwick, Kenneth Branagh, Becca Kovacik, & Tamar Thomas
"CODA" – Philippe Rousselet, Fabrice Gianfermi & Patrick Wachsberger (RUNNER-UP)
"Don't Look Up" – Adam McKay & Kevin Messick
"Drive My Car" – Teruhisa Yamamoto
"Dune" – Mary Parent, Denis Villeneuve & Cale Boyter
"King Richard" – Tim White, Trevor White & Will Smith
"Licorice Pizza" – Sara Murphy, Adam Somner & Paul Thomas Anderson
"Nightmare Alley" – Guillermo del Toro, J. Miles Dale & Bradley Cooper
"The Power of the Dog" – Jane Campion, Tanya Seghatchian, Emile Sherman, Iain Canning & Roger Frappier (WINNER)
"West Side Story" Steven Spielberg & Kristie Macosko Krieger
This is where I'm going to lose some of you all, and that's ok. I will be upfront and admit that I'm hedging my bets here. I'm predicting "The Power of the Dog" to win Best Picture for one reason and one reason only: I cannot find a second Oscar win for it anywhere (as you've seen) outside of Jane Campion in Best Director. Everything is telling me SAG, WGA, and PGA winner "CODA" will win Best Picture based on these recent wins all taking place right when oscar voting was happening. However, the amount of stats that "CODA" has to overcome to win here is enormous. It would be the first film ever to win Best Picture without both a Best Director and Best Film Editing nomination. It would also be the first Best Picture winner since "Grand Hotel" (1932) to win with these few nominations (only three). Campion could very well pull a Mike Nichols ("The Graduate" in 1967) and win Best Director and nothing else for her film. It's been a long time since that happened, but there's precedent. George Stevens also was the lone director winner for "Giant" back in 1956, which like "The Power of the Dog" had the most Oscar nomination that evening with ten. "The Power of the Dog" would, though, be the first film since "Johnny Belinda" (1948) to not get more than 2 Oscars from 10+ nominations and being the nomination leader (not tied with another film for the most nominations). This is what has me so tied up.
Suffice to say, if "The Power of the Dog" loses Best Picture and Campion is the only win for it this Sunday, so many stats are going to fall that I almost cannot conceive of such an occurrence happening, considering how much stats have helped me with my predictions in the past. Though, I cannot deny that in these distressing times, a film like "CODA" is precisely what voters wanted right now. We over here at NBP were saying that all season long, we just thought that film would be "Belfast." It turned out to be "CODA," and its surge during voting cannot go unnoticed. The best example which has been brought up as a comparison was "The Departed" vs. "Little Miss Sunshine" in 2006 but at least that indie darling had a Directors Guild Nomination (another stat which would need to fall if "CODA" wins). So many people are jumping ship to "CODA" because we've been waiting all season to see which crowdpleaser would present itself as the alternative to "The Power of the Dog's" more challenging, auteur-driven storytelling, and now that it's here, I'm not surprised with how people are reacting.
If "The Power of the Dog" does win Best Cinematography or something else earlier in the evening, then I will at least feel vindicated that the nomination leader with 10+ nominations was able to score that second win somewhere outside of Best Director, even if it wasn't Best Picture. Still, twelve nominations across so many branches of the Academy, even overperforming against what many people predicted it would initially get, is something I have an exceedingly tough time dismissing, especially in the face of a movie that would have to overcome this many stats.
"CODA" won WGA, but would it have won if "The Power of the Dog" were eligible? The BAFTA win over it suggests as much, but "Little Miss Sunshine" was able to win Best Supporting Actor and Screenplay, and it still didn't win Best Picture. Now, would it have won on a preferential ballot, the same voting system which "CODA" defeated "The Power of the Dog" on last weekend? It's debatable, but we'll find out this Sunday. Something I don't think many are taking into account is how much the Academy has changed over the last decade with thousands of new voters, many of whom are international. This may (or may not) tip the scales in favor of "The Power of the Dog," but I think another underrated comparison people aren't making is the PGA lineup vs. the Best Picture lineup. Both lineups had crossover with eight of their ten films, but PGA had "Being The Ricardos" and "Tick, Tick…Boom!" while the Academy has "Nightmare Alley" and "Drive My Car" in their place. Ask yourself? Which film is likelier to rank higher on a voter's ballot who places "Being The Ricardos" and "Tick, Tick…Boom!" at number 1 vs. a voter who puts "Nightmare Alley" and "Drive My Car" at number 1? All interesting stuff to consider.
It's truly remarkable what is happening with "CODA," no matter the ultimate outcome. I'm very happy for the cast, crew, and for Apple that they've been able to ride this wave, surpassing everyone's expectations in the process. I do worry what a "CODA" Best Picture win will do to its legacy as I imagine it will be much like "Shakespeare In Love" over "Saving Private Ryan" in terms of online discourse for years to come, but either way, history will be made as a streamer will win Best Picture for the first time ever, and we'll get a second year in a row of a female-directed Best Picture winner. There are no losers here, and I'm incredibly excited to see how this photo finish of David vs. Goliath all goes down when the envelope is opened.
​FINAL OSCAR PREDICTIONS
Best Picture: The Power of the Dog
Best Director: Jane Campion – The Power of the Dog
Best Actress: Jessica Chastain – The Eyes of Tammy Faye
Best Actor: Will Smith – King Richard
Best Supporting Actress: Ariana DeBose – West Side Story
Best Supporting Actor: Troy Kotsur – CODA
Best Adapted Screenplay: CODA
Best Original Screenplay: Belfast
Best Cinematography: Dune
Best Costume Design: Cruella
Best Film Editing: King Richard
Best Makeup and Hairstyling: The Eyes of Tammy Faye
Best Production Design: Nightmare Alley
Best Original Score: Dune
Best Original Song: ​No Time to Die – No Time To Die
Best Sound: Dune
Best Visual Effects: Dune
Best Animated Feature: ​Encanto
Best Documentary Feature: Summer of Soul
Best International Feature Film: Drive My Car
Best Animated Short: Robin Robin
Best Documentary Short: The Queen Of Basketball
Best Live Action Short: The Long Goodbye
What do you all think of my final Oscar predictions? Be sure to let me know in the comments section below or on my Twitter account. Also check out the Next Best Picture team's updated Oscar predictions here along with our podcast discussing our predictions in great detail here.
​You can follow Matt and hear more of his thoughts on the Oscars and Film on Twitter at @NextBestPicture