It's finally here. After receiving our first footage of Denis Villeneuve's sci-fi epic "Dune" just a little over a year ago, it hit theaters on October 22, instantly becoming a critical and commercial hit and earning raves and recognition across the industry (including profuse praise from former Oscar nominees and winners like Christopher Nolan, Guillermo del Toro, Chloé Zhao, and many more). Naturally, its "surprising" and staggering success – as many initially doubted its appeal outside of the die-hard "Dune" fandom – has led Oscar pundits to turn their attention to the film's awards chances, with Film Twitter already abuzz about the array of awards it has "locked." While most would agree it's certainly too soon to call, it's not out of the question to be high on "Dune's" Oscar hopes, as the film is riding a wave of positive publicity following its boffo debut at the box office and its subsequent sequel announcement, showing that the sky may be the limit for its success come awards season.
​Beyond the obvious "Star Wars" and "The Lord of the Rings" comparisons, "Dune" feels poised to follow in the footsteps of other recent sci-fi works that left the Academy awe-struck, like "Avatar," "Gravity," "Mad Max: Fury Road," and "Black Panther." At the start of those films' campaigns, pundits were similarly skeptical about their ability to compete above the line. And yet, time and time again, these pictures prevailed, establishing a mighty fine precedent for "Dune" when assessing its own Oscar aspirations. With the caveat that a few potential significant awards contenders have yet to be seen ("Nightmare Alley," "West Side Story," "Don't Look Up," "House of Gucci," and "Licorice Pizza," just to name a few), the best way to discuss "Dune's" Oscar viability is by considering the film's strength in each specific category. Will it take home 3-4 trophies this time around while AMPAS waits to recognize "Dune: Part Two" with the rest, as they did with "The Lord of the Rings: The Fellowship of the Ring" and "The Lord of the Rings: The Return of the King"? Can it go further and acquire nearly all the tech awards, as "Mad Max: Fury Road" did just six years ago? Or could it play like "Gravity" and claim that Best Director prize as well?
Best Picture
At the moment, Kenneth Branagh's "Belfast" seems to be in the pole position to take home Best Picture, following its stunning near-sweep of most fall film festivals' audience awards (including TIFF's People Choice Award, a considerable bellwether of a film's Best Picture chances), with "King Richard" currently trying to challenge it for its "sentimental crowdpleaser of the season" status. Also in contention is Jane Campion's critically acclaimed "The Power of the Dog," a pensive period piece that touches on themes of toxic masculinity but may prove too methodically paced to take home the top prize.

After those three, "Dune" has made a case for itself to be mentioned in the same breath as far as its Best Picture chances go, if for no other reason than the perception of mainstream success that surrounds it. Let's be honest – the Oscars love a hit. For an institution still struggling to appeal to the masses (look no further than its ill-advised attempt to introduce a "Best Popular Film" category no less than three years ago), the Academy would have to absolutely despise "Dune" not to nominate what will likely be the season's highest-grossing Oscar contender for Best Picture. Throw in the fact that audiences seem to be largely appreciating the sci-fi flick as well (a 91% Audience Score on Rotten Tomatoes, an 8.3 rating on IMDb, an A- CinemaScore, etc.), and it would make little sense not to include such a profitable and praised title in the line-up.

And that's without even considering its commendable critics' scores. Though its 84% on Rotten Tomatoes may trail "The Power of the Dog's" 91% and "King Richard's" 93%, it's in line with Best Picture frontrunner "Belfast's" 86%. All their Metacritic scores are fairly similar too, with a 74 for "Dune," a 73 for "King Richard," and a 78 for "Belfast" (though "Power" is far ahead here with a 90). It's more than well-received enough to be taken seriously as a Best Picture player, especially with several prominent publications coming to its aid with acclaim (The Guardian, The Telegraph, The Atlantic, etc.).

And then, of course, we have to address the elephant in the room. The film industry is currently in a state of flux, trying to find a way forward past the pains of the pandemic (which, mind you, are still certainly affecting many major productions) and striving to produce a plan that will preserve the theatrical experience after steaming made several significant gains over the past year. Look no further than "Dune," a movie strictly made for maximum impact in the cinema, which has seen millions of moviegoers flock to an original franchise – and on PLF screens (IMAX, Dolby, etc.) no less. This is the type of success story that the Academy wants to support and define them as we head into one of the most uncertain times in film history. A Best Picture win is probably a bridge too far (save that goal for "Dune: Part Two"), but it's a near-lock for a nomination at this point.
Best Director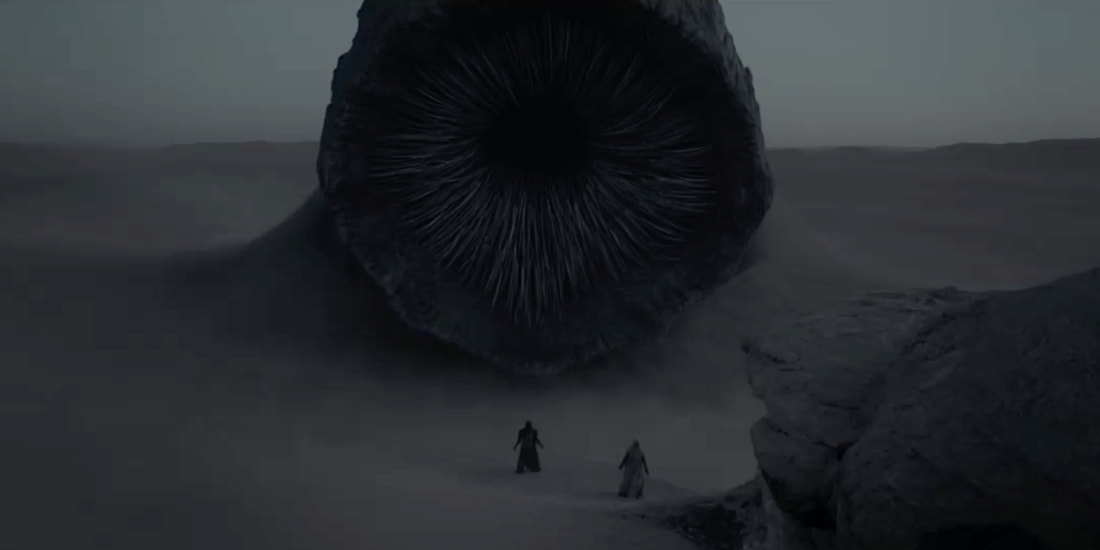 Without a doubt, the biggest prize that "Dune" will have its eyes on come Oscar Night is Best Director. Of the major sci-fi awards contenders that are commonly compared to "Dune" ("Star Wars," "The Lord of the Rings," "Avatar," "Gravity," "Mad Max: Fury Road," and "Black Panther"), only "Black Panther" missed out on a Best Director nomination. Furthermore, two of these directors actually did succeed at championing in the category – Peter Jackson for "The Lord of the Rings: The Return of the King" (as a way to honor his work on the trilogy overall) and Alfonso Cuarón for "Gravity" (who was recently seen supporting Villeneuve at a BAFTA screening of "Dune" in mid-October).

At the moment, Villeneuve's closest competitors in the race seem to be Kenneth Branagh ("Belfast") and Jane Campion ("The Power of the Dog"). However, given how democratic the Oscars have tended to be in the past decade, it stands to reason that a split might be to honor all three artists. Branagh will also be up for Best Original Screenplay for his film – a category in which he is by far the current frontrunner unless Paul Thomas Anderson's unseen "Licorice Pizza" puts up a fight – while Campion will contend in the Best Adapted Screenplay category, where she too is outpacing all conceivable competitors. Branagh and Campion are distinguished directors as well. Their sumptuous handling of these specific stories should easily earn them nominations for Best Director, but what Villeneuve has accomplished with "Dune" is being hailed as a once-in-a-generation achievement – something that it seems no other contender can replicate this year, and that makes him a large threat to win.

Sure, we still have to see Guillermo del Toro's "Nightmare Alley," Paul Thomas Anderson's "Licorice Pizza," Steven Spielberg's "West Side Story," and Adam McKay's "Don't Look Up." Still, from what we've seen so far, it doesn't feel like any of those directors are doing anything as entirely original and daring as Villeneuve is with his direction. While the entire cast and crew for "Dune" should be commended for their efforts in bringing this epic to life, at the end of the day, the project truly is Denis Villeneuve's baby, and the best and biggest way to honor it at the Oscars would be with the Best Director award. It's also not hard to envision a scenario where he starts to sweep, following a very conceivable victory at DGA (especially given the passion from his peers) and perhaps even BAFTA (which, since their award was previously known as the "David Lean Award for Achievement in Direction," would be quite fitting, since "Dune" has many shades of Lean's own "Lawrence of Arabia" in it).

Sure, there's always the possibility that "Belfast," en route to the Best Picture prize, picks up Best Director for Branagh as well. However, the Academy's increasingly democratic manner of awarding films still needs to be taken into consideration (would they really give Branagh both Best Director and Best Original Screenplay?), and there's an equally likely chance that we see a situation similar to the one that took place at the 86th Academy Awards, where the Best Picture winner ("12 Years a Slave"/"Belfast") takes home Best Picture, an Acting award, and a Screenplay award, and the equally acclaimed technical triumph of the year ("Gravity"/"Dune") gets its due both below-the-line and with a Best Director Oscar to seal/sweeten the deal.

Could the Academy wait to award Villeneuve with the now-announced "Dune: Part Two," the way they did with Peter Jackson and "The Lord of the Rings"? Absolutely – and Kenneth Branagh could for sure be Denis Villeneuve's Ron Howard (though most seem to agree that Branagh's work is far worthier and showier than Howard's handling of "A Beautiful Mind"). It's too soon to say any outcome is "certain," but counting Villeneuve out entirely is undeniably unwise (and if you're worried that he's this season's George Miller, well, you can take solace in the fact that, unlike Miller's year, there isn't an Alejandro González Iñárritu on the horizon coming to knock Villeneuve out of this hypothetical frontrunner placement).

​Best Actor
Timothée Chalamet turns in reliably terrific work in "Dune" (despite a few critics struggling with the character's stoicism or calling him a "blank slate"), but sadly, this isn't the role that'll bring the young actor back to the Oscars, regardless of the passion for the picture overall. It also doesn't help that this is just a stacked year for the Best Actor category, with contenders in far more traditionally AMPAS-friendly roles fighting for spots in the final five (Will Smith, Benedict Cumberbatch, Denzel Washington, Peter Dinklage, Leonardo DiCaprio, Andrew Garfield, Joaquin Phoenix, Bradley Cooper, Adam Driver, etc.). However, don't be too sad Timmy stans – Chalamet will get a much better chance to showcase his talent with the surplus of drama that "Dune: Part Two" (and the hypothetical "Dune Messiah") has in store, and he still has James Mangold's Bob Dylan biopic (tentatively titled "Going Electric") on the horizon as well.
Best Supporting Actor
"Dune's" shot at having one of its stars crack the Best Supporting Actor category is as likely as Chalamet breaking into the Best Actor field, no matter how "empty" it feels at this moment in time. Though the likes of Oscar Isaac, Jason Momoa, and Stellan Skarsgård give it their all – with Momoa's Duncan Idaho already earning a legion of fans online and Skarsgård's sinister Baron Harkonnen providing the fledgling franchise with an instantly iconic antagonist – there's not enough there narratively for any of them to make a real play for a position in the Best Supporting Actor line-up. Instead, the best way to recognize "Dune's" several Supporting Actor stars – and, frankly, its entire exceptional ensemble cast – this awards season is at the SAG Awards, where all of their efforts in parts of varying sizes, but the equal impact, could help the film nab a Best Ensemble nod.
Best Supporting Actress
If "Dune" is going to have any success in an acting category, it's going to be here. There are three Best Supporting Actress contenders that most pundits universally agree will find a place in this category – Caitríona Balfe ("Belfast"), Kirsten Dunst ("The Power of the Dog"), and Aunjanue Ellis ("King Richard"). Given that all those women have been continually cited as strong supporting standouts in their respective films – and may very well be our top three Best Picture players – they do seem secure for nominations at this moment. Judi Dench, also from "Belfast," is in the hunt as well, though it remains to be seen if there will be room for her alongside Balfe, who has the bigger role and is currently seen as the frontrunner in this category. However, if the Academy just adores "Belfast," as many believe it will…don't count Dench out!

After those four, two actresses are looking to work their way into the final five who have received raves but may find themselves hurt by the fact that they could very well be their respective films' only Oscar nomination. I'm talking about Ann Dowd ("Mass") and Ruth Negga ("Passing"). While both would be wonderful additions to the line-up – and are still very much in the race – their distributors (Bleecker Street and Netflix, respectively) will have to work overtime to get these women out and about to make sure their films are seen so that they can make the appropriate impact. "Mass" is also looking for a potential Best Original Screenplay nomination, and the same applies to "Passing's" search for a place in Best Adapted Screenplay, but those are far from guaranteed. And outside of those six, there are a few other potential nominees from lower-tier titles in Best Picture (Ariana DeBose in "West Side Story," Meryl Streep in "Don't Look Up," Rooney Mara in "Nightmare Alley," etc.). Still, they each have some factors holding them back. Is DeBose too fresh of a face to compete with these bigger names? Is Streep's role in the new Adam McKay movie too "light" to leave an impression? Is Mara's part too passive?

Enter Rebecca Ferguson, an actress who has quickly become widely appreciated in Hollywood as a result of her work in the "Mission Impossible" franchise (to say nothing of strong supporting turns in films like "Doctor Sleep" and "The Greatest Showman") and finds herself with her best role yet as "Dune's" Lady Jessica, with critics and crowds almost unanimously agreeing that she is the standout amongst the film's ensemble cast. Does that always translate into an Oscar nom? Not necessarily, but given that she serves as the epic's emotional core – and has several "Oscar scenes" centered around her complicated but riveting relationship with Chalamet's Paul – it has many people turning their heads.

Not every genre film that breaks through at the Oscars gets an acting nom (there was no traction for "Avatar's" Zoe Saldana, while "Mad Max: Fury Road's" Charlize Theron and "Black Panther's" Michael B. Jordan could only earn Critics Choice nods), but, given that "Dune" is drawing more comparisons to "Star Wars" and "The Lord of the Rings," there's a pretty interesting parallel here, as both of those franchises' first films earned Best Supporting Actor noms (Alec Guinness for his role as Obi-Wan Kenobi in "Star Wars" and Ian McKellen for his role as Gandalf in "The Lord of the Rings: The Fellowship of the Rings"). And each of these parts plays on the "wise old mentor" trope, a role that Jessica takes on for Paul, as well as she educates him on his destiny as the "Kwisatz Haderach." To be fair, this isn't a perfect comparison – Guinness was already an Oscar winner when he received his "Star Wars" nom, while McKellen had previously been nominated, so both were more "respected" than Ferguson is now, but to dismiss her entirely would be unwise. A star supporting standout in a film that will likely find itself in the top three or four Best Picture contenders of the entire season? The narrative writes itself.
Best Adapted Screenplay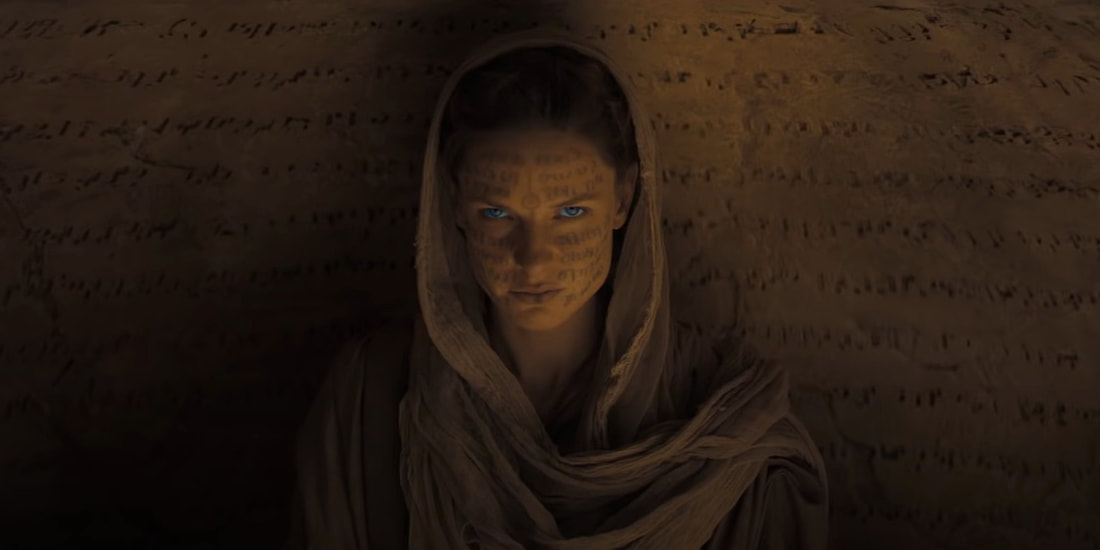 With Best Adapted Screenplay being the weaker of the two Screenplay categories this year (as "Belfast," "Licorice Pizza," "Don't Look Up," and "King Richard" duke it out in Original), there's more than enough room for "Dune" to sneak in here. As the acclaimed adaptation of a famously "unadaptable" book, that's one hell of an awards hook, and it also helps to have five-time nominee (and previous winner) Eric Roth along for the ride, who worked on the script alongside Villeneuve and writer Jon Spaihts.

At the moment, it seems only one film is almost guaranteed a nomination in this category: Jane Campion's "The Power of the Dog" (which, as mentioned before, remains the frontrunner here as well, as it's the best and easiest place to reward the auteur for arriving back on the scene with such a stellar film after a 12-year absence). After that, unseen prospective Best Picture contenders like "House of Gucci" and "Nightmare Alley" could probably factor in, but it's tough to make that call at this point.

Also in the hunt are Maggie Gyllenhaal's "The Lost Daughter" (which won the Golden Osella Award for Best Screenplay at this year's Venice International Film Festival, but might be a lower priority for Netflix this season), Tony Kushner's update of "West Side Story" (although musicals sometimes struggle here, despite Kushner's resume elevating the picture's profile), Joel Coen's "The Tragedy of Macbeth (which seems strong on paper, but given that Kenneth Branagh's "Hamlet" is the only Shakespeare adaptation to ever have received a Best Adapted Screenplay nom, could face obstacles later on, especially with complaints about its condensation of the plot) alongside several smaller titles looking for what may be a sole Screenplay nod if prospects elsewhere don't pan out ("The Humans," "Passing," "CODA," "Drive My Car," etc.)

It wouldn't be a surprise to see "Dune" slip in such an uncertain field. "Avatar," "Gravity," "Mad Max: Fury Road," and "Black Panther" couldn't pull it off, but this is another case where the "Star Wars" and "The Lord of the Rings" comparison may help it (since both those films were represented in Screenplay categories too). And, given "Dune's" status as iconic sci-fi literature and its previous challenges with being appropriately adapted, it's not a stretch to say that the writers' branch would want to recognize Villeneuve, Spaihts, and Roth's achievement here (even more so if "Dune" truly is the behemoth of a Best Picture contender many predict it to be, and they want to get in on the action too).
Best Cinematography
One of "Dune's" most praised elements is Greig Fraser's consuming cinematography. The former Oscar nominee and ASC winner (both for 2016's "Lion") is poised to return to the Dolby Theatre in a significant way this season, as it's almost a sure thing that he's at the very least nominated for his work here. However, although he's the de facto frontrunner at this point, he faces some considerable challengers.

Bruno Delbonnel is currently drawing attention for his cinematography in Joel Coen's "The Tragedy of Macbeth," and one only needs to watch the film's trailer to get a taste of his artistic triumph there. Add in the fact that Delbonnel is a five-time Oscar nominee who has yet to win, and he could kick an "overdue" Oscar campaign into gear when the televised awards truly start next year. The only thing holding him back? It's rare for a non-Best Picture nominee to win Best Cinematography. It's only happened once this decade (Roger Deakins for "Blade Runner 2049," who also had his own "overdue" narrative) and three other times this century (Conrad Hall for "Road to Perdition," Dion Beebe for "Memoirs of a Geisha," and Guillermo Navarro for "Pan's Labyrinth"). Of course, if "The Tragedy of Macbeth" is nominated for Best Picture, this is a moot point, but given its status as a "respected but not beloved" contender, that's far from certain.

Other challengers to Fraser include "The Shape of Water" nominee Dan Laustsen for "Nightmare Alley" (who seems to be doing yet another stellar job, if that terrific trailer is any indication), Haris Zambarloukos for the black-and-white Best Picture frontrunner "Belfast," and legend Janusz Kamiński, working on Steven Spielberg's "West Side Story" remake. Still, as it stands right now, it seems to be Fraser's photography of "Dune's" sweeping settings vs. Delbonnel's moody and monochromatic mastery on "Macbeth," with "Dune's" more significant strength as a contender across-the-board giving it a slight edge (along with precedent, since "The Lord of the Rings: The Fellowship of the Ring," "Avatar," and "Gravity" picked up this award too).

​Best Costume Design
At the start of the season, Best Costume Design seemed to be between Jenny Beavan (thanks to her creative costuming of the titular conniving character in Disney's "Cruella") and Jacqueline Durran (due to her ravishing recreations of Princess Diana's most iconic outfits in "Spencer"). Many are also keeping an eye on Janty Yates' work on Ridley Scott's "House of Gucci," given that the film is literally about fashion. However, "Dune" burst onto the scene with style to spare upon its premiere, and many of its outfits are practically already iconic, from the stunning Stillsuits to Lady Jessica's glorious celebratory garb to the vexing black dress and veil that Charlotte Rampling's Reverend Mother Mohiam wears.

Among the films that we continually compare "Dune" to, "Star Wars," "The Lord of the Rings: The Return of the King," "Mad Max: Fury Road," and "Black Panther" won this award, while "The Lord of the Rings: The Fellowship of the Ring" was nominated. There's something to be said for a sci-fi fantasy extravaganza having to create entirely original costumes out of nowhere. In contrast, the work in "Spencer" and "House of Gucci" is largely recreation-based, as mentioned above. Sure, "Cruella's" costumes are just as creative as Jacqueline West's for "Dune," but given that this could be the Disney film's only Oscar nomination (barring a potential placement in Best Makeup & Hairstyling), that could give "Dune" the edge here, especially if it's embarking on a total tech sweep. It's undoubtedly already demonstrated that it's got the goods to warrant such a win, after all.
Best Film Editing
Best Film Editing is always one of the most challenging categories to crack this early in the season as, well, we typically need to see every single film in contention before we can adequately compare their editing. Still, that doesn't stop prognosticators from giving this guessing game a go, and "Dune's" Joe Walker finds himself at the top of most lists at the moment. The two-time Oscar nominee will benefit from having to edit what will undoubtedly be the biggest movie of the year, with ample praise being afforded to his work in several of the film's standout setpieces, from the spice harvester scene to the assault on House Atreides (to say nothing of his crisp cross-cutting when visualizing Paul's visions).

He also seems like someone who could quite plausibly follow the path laid out by him by former Oscar winners Paul Hirsch, Marcia Lucas, & Richard Chew ("Star Wars"), Jamie Selkirk ("The Lord of the Rings: The Return of the King"), Alfonso Cuarón and Mark Sanger ("Gravity"), and Margaret Sixel ("Mad Max: Fury Road"). Standing in his way is another two-time nominee, Hank Corwin, for what will certainly be showy work in "Don't Look Up," if that clip Netflix released is any indication. Úna Ní Dhonghaíle of "Belfast" similarly shouldn't be counted out since she's edited the current Best Picture frontrunner, while former winners like Claire Simpson ("House of Gucci") and Michael Kahn ("West Side Story") are in the hunt as well.

With that being said, there is one stat that helps "Dune's" chances in this category. Often, the winner of a (or now, the) Best Sound award also finds itself winning Best Film Editing as well (just look at "Gravity," "Whiplash," "Mad Max: Fury Road," "Hacksaw Ridge," "Bohemian Rhapsody," "Ford v. Ferrari," and "Sound of Metal" from this past decade). And, as you're about to see in a few paragraphs, we think "Dune" will be pretty strong in that category, boosting Walker's chances here considerably.
Best Makeup & Hairstyling
Famously the category to recognize the most "unbelievable" actor transformations ("Darkest Hour," "Vice," "Bombshell," etc.), Best Makeup & Hairstyling finds itself with not one but two contenders of that same vein to consider this year with "House of Gucci" (for how unrecognizable Jared Leto is as Paolo Gucci) and "The Eyes of Tammy Faye" (for Jessica Chastain's "disappearance" as the titular televangelist). However, we mustn't sleep on "Dune," which features its own titanic, transformative achievement in the form of Stellan Skarsgård's Baron Harkonnen.

Makeup artist Donald Mowat is already conducting his campaign, describing Skarsgård's 20-pound bodysuit, the challenges of dropping said suit into the Baron's "oily bathtub," and the total of 80 hours that Skarsgård spent in the makeup chair to transform into this terror. While "House of Gucci" and "The Eyes of Tammy Faye" feel like more traditional Makeup & Hairstyling winners given the category's recent track record, "Dune" is more than able to go toe-to-toe with these titles, and, once again, if it becomes a tech sweeper, it would be a piece of cake to pick up this award as well – the work is right there on the screen. In doing so, it'd also be following in the footsteps of several sci-fi sweeper predecessors like "The Lord of the Rings: The Fellowship of the Ring," "The Lord of the Rings: The Return of the King," and "Mad Max: Fury Road."
Best Production Design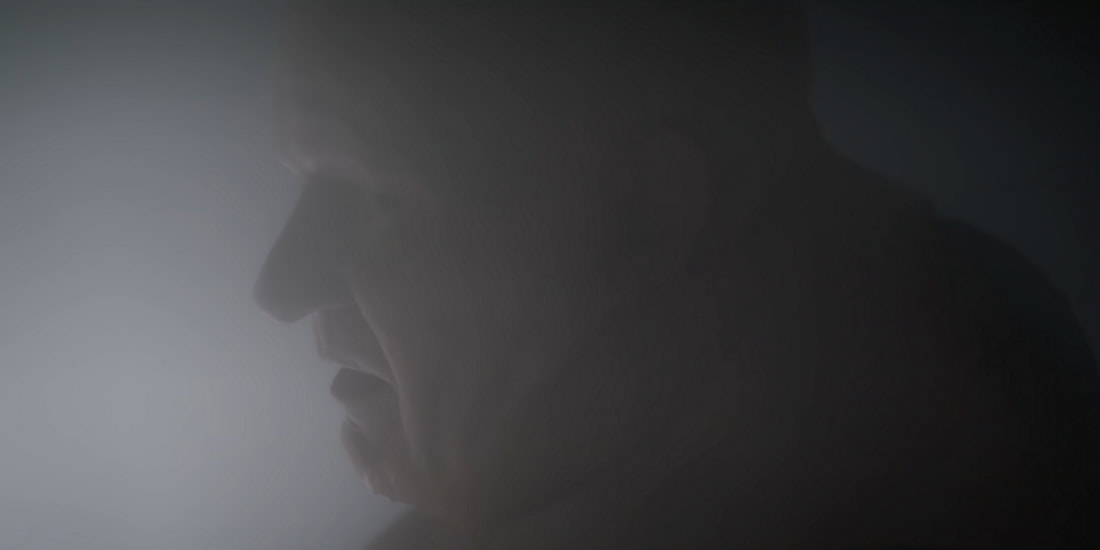 Much like with Best Costume Design, Best Production Design could be an easy place to award "Dune" simply to the innovation of this specific technical achievement. To bring so many different sci-fi settings to life (Caladan, Arrakis, Giedi Prime, Salusa Secundus, etc.) and do so in a way that felt distinct and unlike any other franchise out there at the moment while still honoring the descriptions present in Frank Herbert's original text is an astronomical achievement no matter what. It's getting harder and harder to think of another film that can even come close to matching "Dune's" might here.

"Nightmare Alley" will no doubt have some stunning sets centered around its carnival locale. At the same time, "The French Dispatch" is Wes Anderson at his most artistic (and Oscar winner Adam Stockhausen has done his best to keep up with the auteur's absurdist desires), but neither of these contenders feels as "fresh" as "Dune" – in short, we've seen all these sets before. More period-specific production design will be present in "West Side Story," "The Tragedy of Macbeth" and "Cyrano," but once again, what do these films have to offer that can conceivably challenge the narrative of the "Dune" team creating this new-to-cinema world from the ground up?

It also helps that this is a category where sci-fi Oscar sweepers have almost always done well, with "Star Wars," "The Lord of the Rings: The Return of the King," "Avatar," "Mad Max: Fury Road," and "Black Panther" all prevailing, for many of the same reasons "Dune" likely will – you simply can't compete with the awe of the grandiosity and originality of the art direction offered by these large-scale spectacles.
Best Original Score
Hans Zimmer can start preparing that Oscar speech right now. Twenty-seven years after his first – and only – Oscar win (for "The Lion King"), the 11-time nominee is set up to sweep the Original Score awards this season. His epic, ethereal compositions (in which he expertly integrates all sorts of stirring sounds, from a female choir to booming bagpipes) are otherworldly, and he's essential in assisting in the creation of a wholly original sonic environment in "Dune." His score is just as transportive as Villeneuve's dynamic direction, and you can't imagine one without the other.

"Radiohead's" Jonny Greenwood will put up one hell of a fight with not one, not two, but two Best Original Score bids this year ("Spencer" and "The Power of the Dog"), but while his work is undeniably outstanding (especially in the spirited "Spencer"), Zimmer's overwhelming and operatic score will likely overpower all other competitors in the category.

Nathan Johnson hopes to net his first nod with "Nightmare Alley," while Alexandre Desplat should find his way in with his delightful work in "The French Dispatch," and Nicholas Britell ("Don't Look Up") and Carter Burwell ("The Tragedy of Macbeth") will both be seeking their third Oscar noms this season. However, all the conversations in this category are centered around who will fill the four remaining spots right now, as Zimmer is staggeringly so far ahead.
Best Sound
If you asked any Oscar pundit what category they think "Dune" for sure has on lock this early in the season, they'd probably say Best Sound (or the category that comes next in this discussion). And that's because there's quite literally no contender that can compare to the scopious soundscape that "Dune's" crew so carefully crafted for this science-fiction spectacle. Look for the music-driven "West Side Story" to find a spot here, along with perhaps some booming blockbusters like "No Time to Die" and "The Matrix Resurrections," but while these films will likely feature commendable sound work, "Dune's" seems too state-of-the-art to ignore.

From the origination of the ornithopter's sound effects to all the other assorted sci-fi gizmos and gadgets that had to be given original and distinctive tones (alongside the ringing reverberation of the riotous conflicts between House Atreides and House Harkonnen), "Dune" has no shortage of sound material that would warrant inclusion in this category. Considering that comparable films ("Star Wars," "The Lord of the Rings," "Avatar," "Gravity," "Mad Max: Fury Road," and "Black Panther") all earned nominations here, with multiple winning ("Star Wars," "The Two Towers," "The Return of the King," "Gravity," "Mad Max: Fury Road"), there's also a previous path for "Dune" to follow as it too stupefies voters with its sound work.
Best Visual Effects
As it's been repeated time and time again, "Dune" is the technical achievement of the year, no ifs, ands, or buts about it. "The Matrix Resurrections" looks suitably stunning, and a few Marvel movies ("Shang-Chi and the Legend of the Ten Rings," "Eternals" & "Spider-Man: No Way Home") could find their way in here, but, once more, it must be reiterated that the well-done VFX work found in these films simply can't possibly compare to the gargantuan grandness of "Dune's" several different sci-fi settings and the creatures the main characters encounter, such as the spine-chilling sandworms.

And, as we've stated throughout this piece, the comparisons to its Academy-embraced blockbuster contemporaries make us even more optimistic about its Oscar chances in the Best Visual Effects category, as almost every single film – "Star Wars," "The Lord of the Rings: The Fellowship of the Ring," "The Lord of the Rings: The Two Towers," "The Lord of the Rings: The Return of the King," "Avatar," and "Gravity" – took home the award in a cakewalk (aside from "Mad Max: Fury Road," which lost to "Ex Machina" in a stunning upset, and "Black Panther" which was not nominated).
Taking the information above into account, if I were to summarize "Dune's" chances in all of the categories discussed here, I'd divide them into five groups:

Near-Locks
1. Best Original Score
2. Best Sound
3. Best Visual Effects
Soft Frontrunners
1. Best Cinematography
2. Best Film Editing
3. Best Production Design
Too Soon to Say
1. Best Director
2. Best Costume Design
3. Best Makeup & Hairstyling
The Nom Is the Reward
1. Best Picture
2. Best Supporting Actress
3. Best Adapted Screenplay
Not Going To Happen
1. Best Actor
2. Best Supporting Actor
Naturally, much can – and will – change between now and March 27, 2022. "Dune" backlash or fatigue could set in, stunting its chances in a few key categories. Perhaps "Nightmare Alley" or "The Tragedy of Macbeth" are bigger technical players below the line than we currently assume. Maybe the "Belfast" buzz escalates, allowing Branagh to sweep in the Best Director race and the film to perhaps even pick up a Best Cinematography award too. "Dune" still has five months to campaign and make its case for absolute domination at the 94th Academy Awards, so saying it has any category locked or lost in October is a bit silly. For now, let's just listen to Chani and let her guide us, as, after all, "this is only the beginning."
​You can follow Zoe and hear more of her thoughts on the Oscars and Film on Twitter at @ZoeRoseBryant