Just as the 2021 awards season concludes, it's time to get excited and speculate about another film festival. Often considered the most prestigious festival in the world, the Cannes Film Festival is where many renowned international auteurs show off their work. Last year's edition was the first one since the COVID-19 pandemic shuttered the 2020 edition, with Spike Lee's jury awarding the coveted first place Palme d'Or to Julia Ducournau's "Titane," making the French director only the second woman to direct a Palme d'Or winning film (Jane Campion did it first in 1993 for "The Piano"). Even though it often contains a small selection of American titles, Cannes still plays a sizable role in the Oscar race. Along with "Titane," last year's festival saw the launches of players such as "The Worst Person in the World" and "Drive My Car." In prior years, "Parasite," "Amour," "The Tree of Life," and even "Pulp Fiction" began their awards season journeys on the Croisette.
The 2022 edition is an extra special one for the festival, as it will mark the 75th edition in festival history and will be the first one overseen by newly elected president Iris Knobloch. Festival Director Thierry Frémaux will unveil his selection in ten days on April 14th, which could include more than the usual 20 titles in the main competition due to the festival's anniversary celebration and the overwhelming supply of filmmakers with exciting new products.
Attention will be placed on Frémaux on how he responds to the criticism the festival has received in the past about gender parity. This year, there's plenty for him to choose from, with Kelly Reichardt, Rebecca Zlotowski, and Joanna Hogg each having films in the pipeline. Speculation is also abound that Frémaux is hunting for either Marion Cotillard or Penélope Cruz to serve as this year's jury president. One thing for certain is that Frémaux will not be selecting any Netflix films within his lineup, as the streamer and the French film industry still remain far apart from making a distribution deal that would satisfy both parties. Because of that, no Netflix titles will be included in this article.
Certain other films that are already confirmed or heavily speculated not to appear at the festival include Alejandro G. Iñárritu's "Bardo" and Luca Guadagnino's "Bones and All," which have their eyes set on a Venice premiere. Claire Denis' "The Stars at Noon" and Nuri Bilge Ceylan's "On Barren Weeds" will also not make an appearance as they remain deep in post-production. And festival veterans Abderrahmane Sissako with "The Perfumed Hill" and Jessica Hausner with "Club Zero" are also unlikely to turn up as their films are still grappling with production delays from the pandemic.
So without further ado, I'll delve into 50 films that have the potential to premiere at Cannes. They are sorted into three categories based on their likelihood, which stems from a combination of factors that are explained in each summary.
ALREADY CONFIRMED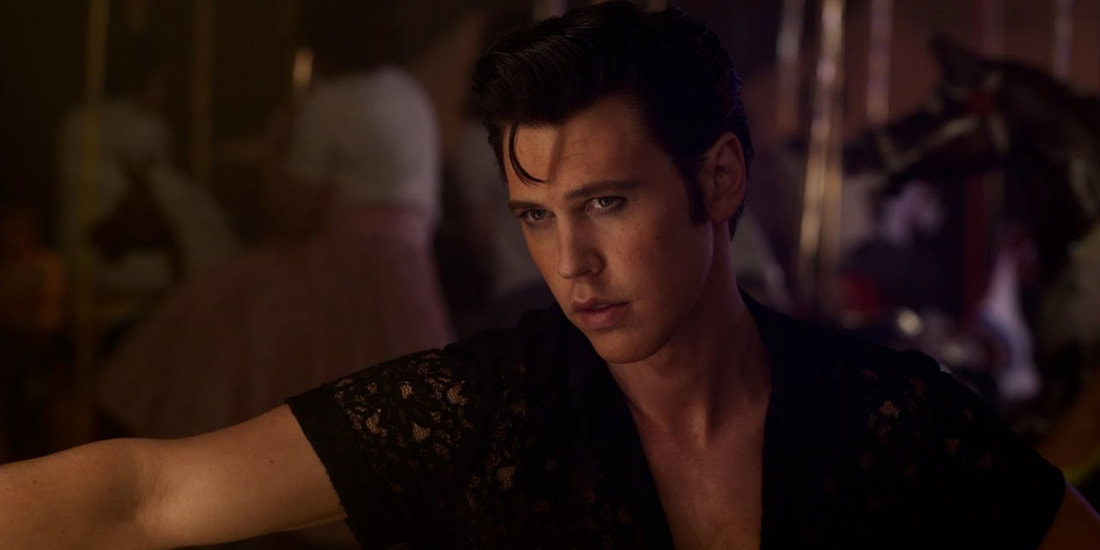 The festival has confirmed that these films will be a part of this year's edition.
Elvis
Australian Baz Luhrman has continually supplied a stylistic jolt to Cannes since his feature debut, "Strictly Ballroom," won the 1992 Award of the Youth. "Moulin Rouge!" kicked off its Oscar run at Cannes in 2001, and "The Great Gatsby" opened the festival in 2013. After a nine-year break, Luhrman is back with his biopic about The King of Rock and Roll.
Three Thousand Years Of Longing
"Mad Max: Fury Road" writer/director and president of the 2016 jury, George Miller, will be opening the festival with his Tilda Swinton and Idris Elba starring fantasy film. "Three Thousand Years of Longing" is said to be a high-budget arthouse piece as it tells the story of a scholar encountering a Djinn who offers her three wishes in exchange for his freedom.
Top Gun: Maverick
Leave it to Tom Cruise to provide the necessary glitz and glamor that thrives on the Croisette. Cruise and director Joseph Kosinski will be debuting their long-gestating and habitually delayed sequel to the 1986 smash hit. The premiere will line up nicely with the film's release across Europe.

​MOST LIKELY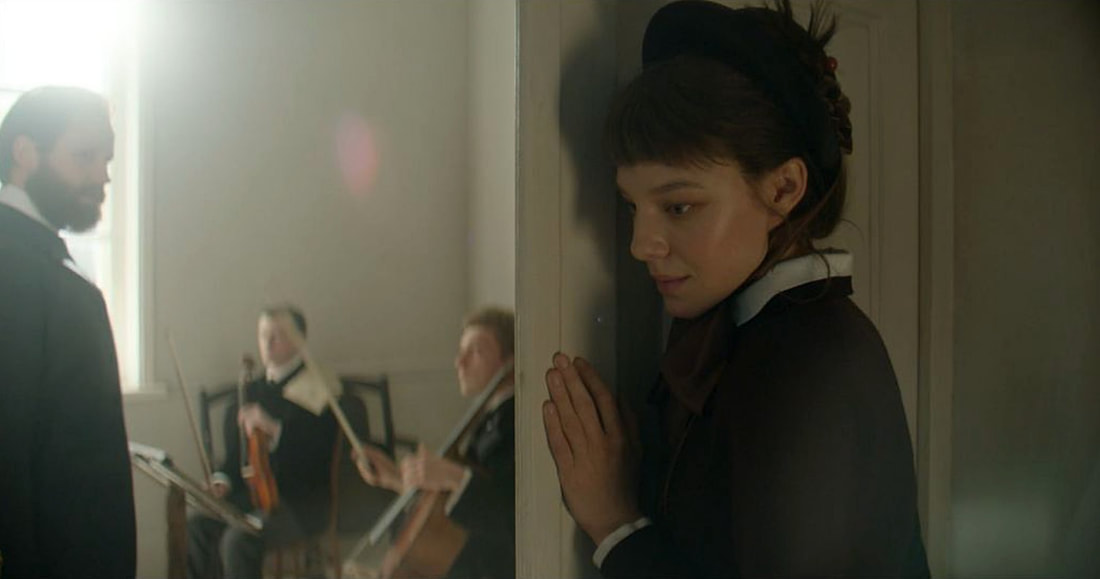 These films come from previous winners and/or world-renowned auteurs who have an established relationship with the festival.Armageddon Time
After taking brief detours into Amazonia ("The Lost City of Z") and space ("Ad Astra"), writer/director James Gray returns to the Big Apple for his semi-autobiography that will somehow feature Donald Trump and his late father. Cannes has long been an admirer of Gray's work, debuting four of his films (all of which featured Joaquin Phoenix). While "Armageddon Time" may not feature Phoenix, it does have a prominent cast of Anne Hathaway, Jeremy Strong, and Anthony Hopkins.Broker
After making his English-language debut with "The Truth," Japanese auteur Hirokazu Kore-eda will be making his Korean-language debut with "Broker." The title comes from the act of people leaving their unwanted babies in boxes outside of anonymous homes. Thematically, it sounds similar to Kore-eda's previous films "Nobody Knows" and "Like Father, Like Son," both of which debuted at Cannes, with the latter winning the Jury Prize. Kore-eda's last film to debut at Cannes, "Shoplifters," won the Palme d'Or, so a return to the festival is nearly inevitable.Brother And Sister
The native Arnaud Desplechin has competed for the Palme d'Or six times and has won the SACD Prize within the Director's Fortnight in 2015 for "My Golden Days." The question of when he will finally be rewarded on the main stage may be starting to percolate. His drama stars Marion Cotillard and Melvil Poupaud as siblings reuniting after the death of their parents. The one wrinkle in the film's awards prospects depends on whether Cotillard takes up the jury presidency, which would force this film to play out of competition. No matter the capacity, Desplechin's film will surely make an appearance.Crimes Of The Future
Cannes has been the birthplace of five of David Cronenberg's films, with "Crash" wreaking havoc with vehicular-related sex 25 years before "Titane." Cronenberg hasn't directed a feature since 2014's "Maps to the Stars," which won Julianne Moore the festival award for Best Actress. Speaking to Now Toronto last October, Cronenberg clearly stated he wanted the film to premiere at Cannes, a feeling Fremeaux likely shares as "Crimes of the Future" also packs a talented cast of Viggo Mortensen, Kristen Stewart, and Léa Seydoux.Decision To Leave
Park Chan-wook's newest film was 2021 Cannes destined but just wasn't ready in time. Chan-wook will always have a spot reserved for him at Cannes, as he won the Grand Prize of the Jury for "Oldboy" in 2003 and tied for the Jury Prize for "Thirst" in 2009. It's been six years since Chan-wook's last feature, "The Handmaiden," and his next feature will take him into the detective genre with a story following an investigation of a man's mysterious death and his equally mystifying wife.
RMN
Romanian Cristian Mungiu is one of the most revered filmmakers in the festival's history, having won the Palme d'Or, Best Screenplay, and Best Director prizes on separate occasions. His next film will be a "plea for tolerance" that revolves around a small village in Transylvania where xenophobia takes over when a bakery hires two foreigners.Tchaikovsky's Wife
While the Cannes leadership has ruled that they will not welcome any members of the Russian delegation or those linked to the government, that rule does not apply to Russian auteur Kirill Serebrennikov, who has had his own problem with Putin's government. Serebrennikov recently left the country after a three-year travel ban, which forced him to miss the premiere of "Petrov's Flu" last year. His next film will look at the tempestuous relationship between Pyotr Tchaikovsky, the most famous Russian composer of all time, and his wife, Antonina. Word has been mum about the film's production status, but the festival will reserve a spot for Serebrennikov if he is ready.Tori And Lokita
There isn't a safer bet out there than predicting that the Dardenne brothers of Jean-Pierre and Luc will debut their film at Cannes. The Belgian duo has debuted eight films at Cannes, with 1999's "Rosetta" and 2005's "L'enfant" both winning the Palme d'Or. They've also won the Best Screenplay ("Lorna's Silence") and Best Director awards ("Young Ahmed"), as well as the Prize of the Ecumenical Jury on three separate occasions. Their newest feature will tell the story of a friendship between two young people after traveling from Africa and becoming exiled in Belgium. Production began last summer, giving the brothers plenty of time to prepare for another Palme d'Or run.Triangle Of Sadness
This was one of the more puzzling omissions from the 2021 lineup announcement, especially since Swedish superstar Ruben Östlund recently won the Palme d'Or with "The Square" in 2017 and the Un Certain Regard Jury Prize in 2014 for "Force Majeure." Rumors swirled that Östlund's film might show up in Venice, but it turned out the film just wasn't ready. Östlund's been working on trimming the movie down from its current three-hour runtime and seems destined to bring his trademarked sense of social satire to Cannes.
White People
Robin Campillo will likely return to the festival that awarded 2017's "BPM (Beats Per Minute)" with the Grand Prize of the Jury along with the Queer Palm. He also has the Palme d'Or sitting on his trophy shelf for 2008's "The Class." His newest film will also be set in recent history as it follows the upbringing of a young boy during the French colonial rule of Madagascar in the 1960s/1970s.

​SOMEWHAT LIKELY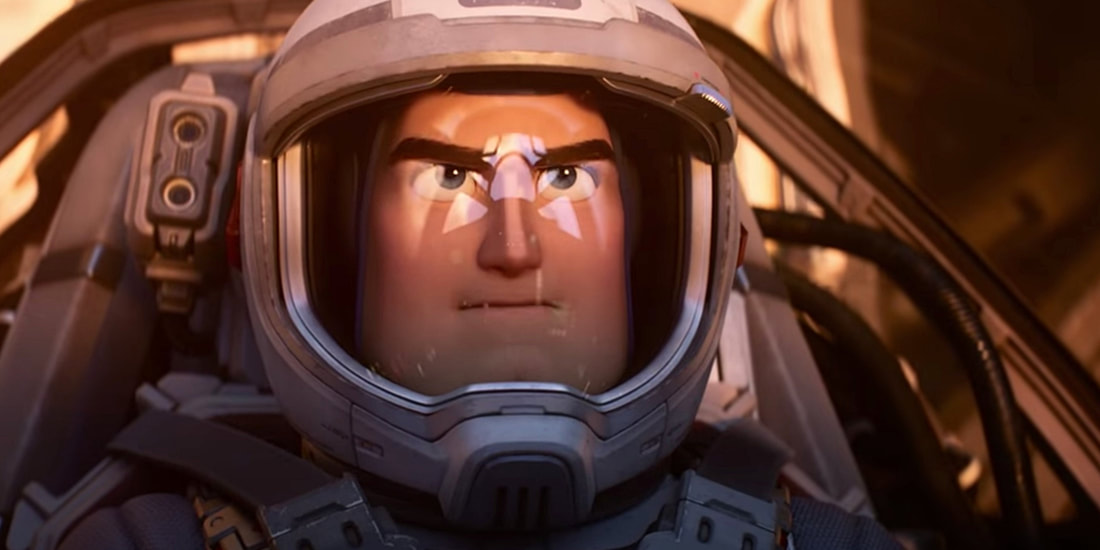 These films may not have the pedigree of those above, but they do come from acclaimed filmmakers and contain buzzworthy casts.Children Of Others
Rebecca Zlotowski has been a staple of the sidebars, competing in Critics' Week, Un Certain Regard, and Directors' Fortnight. Will this be the time she finally graduates to the main competition? "Benedetta" star Virginie Efira will lead her next film as a childless woman who forms a deep bond with her boyfriend's young daughter.Chronicle Of A Temporary Affair
A recent triple nominee by the César Awards for writing, directing, and producing "The Things We Say, the Things We Do," Emmanuel Mouret is ready to make an appearance at the festival he hasn't been to since 2006. His new film will be a romantic drama centered around a single mother and married man who have their purely-physical relationship tested when their feelings towards each other begin to deepen.
Close
Belgian Lukas Dhont made quite the splash in 2018 with his feature directorial debut, "Girl," which went on to win several prizes such as the Queer Palm and the Golden Camera for best debut feature. That acclaim should reserve him a spot in either the main competition or the sidebars for the premiere of his new film, which takes a similar look at adolescence and sexuality.
Disappointment Blvd.
Ari Aster has become a star of independent cinema since his debut at the 2018 Sundance Film Festival with "Hereditary." He quickly turned around another feature of "elevated horror" with "Midsommar" just a year later. His next film, titled "Disappointment Blvd.," is described as a "four-hour nightmare comedy." Whether that description turns out to be true is still a mystery, but what's not a mystery is that Joaquin Phoenix, a recent Cannes winner for Best Actor in 2017, will lead it. A Cannes birth would be a huge step up for Aster, considering his relative newcomer status. But that status may also keep him relegated to one of the sidebars, similar to how Robert Eggers debuted in Directors' Fortnight in 2019.Dodo
Athens-born Panos Koutras' last feature film, "Xenia," played at Cannes in 2014 as part of the Un Certain Regard. It's a decent possibility that he'll be invited back to the sidebar as his new film tells the story of a family who finds an extinct dodo bird living in their house, which spurs a series of events that push the boundaries between reason and madness.
Don Juan
Virgine Efira appears again, this time with director Serge Bozon for a musical rendition of the classic tale of a theater actor (played by Tahar Rahim) who can't get over his ex-fiancée (Efira). Bozon has been to Cannes twice before, with his most recent venture for "Tip Top" in 2013, netting him a Special Mention in the Director's Fortnight. Emily
Frances O'Connor, who played the adopted mother to Haley Joel Osment's robot boy in "A.I. Artificial Intelligence," makes her directorial debut with a biopic about famed British author Emily Bronte. Most recently seen in "Death on the Nile," Emma Mackey will play the writer, who met her untimely demise at the age of 30.Enys Men
Mark Jenkin is still a fresh face on the international film scene, with only one feature film to his name (2019's stylishly constructed "Bait"). His sophomore feature will surely repeat the same dazzling sensibilities as it tells a sci-fi/horror story set in a small Cornish fishing village. A midnight screening or one of the sidebars would be a likely landing spot. Final Cut
Michel Hazanavicius took Cannes by storm in 2011 with "The Artist," which went on to win the Academy Award for Best Picture and Best Director. He's had two films at Cannes since "The Search" and "Godard Mon Amour," both of which disappointed. Now he's returning to his comedic roots with a French remake of the 2017 Japanese film, "One Cut of the Dead." Bérénice Bejo will reteam with Hazanavicius, which follows a film crew who are attacked by zombies. It will be interesting to see if Hazanavicius can emulate the long-take mastery on display in the original. The film was initially planned to debut at Sundance earlier this year but was quietly pulled once the festival announced that it would be going virtual. Perhaps this film will get a closing night slot similar to how the festival closed last year with Jean Dujardin in "OSS 117: From Africa with Love"?Untitled Hamlet Adaptation & Holy Spider
Two things we know Cannes loves are Shakespeare and Noomi Rapace. So having both in one project would be a dream come true. Rapace will play the titular character in "Border" director Ali Abbasi's adaptation of the tragedy about the Danish prince, with Sjón, co-writer of the upcoming "The Northman," writing the script. Filming began in the fall, so it's unknown if the film will be ready in time. But even if that project doesn't get to the finish line in time, Abbasi also has "Holy Spider" in post-production. The crime-thriller follows a man named Saeed, who murders several women in order to "cleanse" the holy Iranian city of Mashhad. God's Creatures
Set in a rain-soaked village like the one in "Ammonite," Emily Watson stars as a mother who lies to protect her son (Paul Mescal), which sets off a chain of unexpected repercussions. A24 has distribution rights, which begs the question of how many films they will bring to the festival? Last year they hit their high with four films ("After Yang," "Lamb," "Red Rocket," and "The Souvenir Part II"), so there's precedent for the distributor to show off a handful of their products.L'immensità
Emanuele Crialese hasn't been to Cannes since he competed in the Critics Week for "Respiro" in 2002. He may have a ticket back twenty years later as he brings international acting royalty (and recent Oscar nominee), Penélope Cruz, with him. Cruz stars as a mother looking after her children in the social turning point of 1970s Italian society. This film falls into the same situation as Marion Cotillard's film, as Cruz is also rumored to be in the running for the jury presidency.
Lightyear
It's a partnership that may seem a little strange on paper, but the collaborations between Pixar and Cannes have always borne fruit. "Up" opened the festival in 2009, and "Inside Out" was one of the most acclaimed titles of the 2015 edition. "Soul" was even given the honorable laurels for the 2020 edition. So, it wouldn't be a surprise if Pixar takes "Lightyear" overseas to generate buzz ahead of the film's worldwide release in June.Love Life
Japanese director Koji Fukada was last seen in Cannes in 2016, winning the Un Certain Regard Jury Prize for "Harmonium." His four-hour drama, "The Real Thing," was bestowed the laurels as part of the 2020 pandemic festival. His new drama explores the themes of loss and loneliness as a mother must reconnect with her long-lost husband.
Misanthrope
Damián Szifron last made an appearance in 2014 with Wild Tales, which generated strong buzz and went on to get a BAFTA nomination for Best Foreign Language Film. He'll be making his English-language debut with a starry cast consisting of Shailene Woodley, Ben Mendelsohn, and Ralph Ineson. Woodley will star as a cop the FBI recruits to track down a murderer.Music
No, it's not the maligned Golden Globe-nominated film by Sia. This "Music" comes from Angela Schanelec, who last played at Cannes in 2004 with "Marseille." Since then, she's debuted chiefly her work at the Berlin Film Festival. The film was held out of this year's Berlin lineup, making way for speculation that she's ready to make a return to the Croisette. The plot summary by itself is all that is needed to spawn interest: "A boy grows up with his step-parents in Greece. At the age of 20, he unwittingly murders his father. While serving his sentence, he falls in love and has a child with a woman who works in the prison. They are both unaware of the fact that she is his biological mother. Twenty years later, he lives in London with his daughter and is beginning to lose his eyesight."No Return
For his sophomore feature, 2016 Critics Week winner Davy Chou is telling an international story set in South Korea and France. An adopted young French woman returns to her native Korea to track down her biological parents, with surprising results. A sidebar selection is quite likely.One Fine Morning
There's no way to stop Léa Seydoux now as she had four films at Cannes last year and looks poised to bring multiple films again this year. Along with Cronenberg's feature, Seydoux will also star in Mia Hansen-Løve's newest film as a woman trying to take care of her senile father. Seydoux caught COVID-19 during the film's production last year, which caused her to miss the premiere of the four films she starred in. With "Bergman Island" garnering acclaim last year, Hansen-Løve will likely be invited back.Revoir Paris
Can Virginie Efira replicate what Nicole Kidman did in 2017 and Léa Seydoux did last year and bring at least three movies to the festival? She very well could, as she also stars in Cannes veteran Alice Winocour's thrilling story about a journalist who gets caught up in a terrorist attack in Paris. Winocour was last seen at the Toronto International Film Festival in 2019 for her Eva Green-led "Proxima," so it may be time she returns home.
Rheingold
Fatih Akin was last seen at Cannes competing for the Palme d'Or in 2017 with "In the Fade," which won star Diane Kruger, the Best Actress prize. He'll likely be back this year as he tells the true story of German hip-hop rapper Giwar Hajabi, who goes by the stage name Xatar.
Scarlet
Only appearing once at Cannes with the documentary "Futura" in 2011, Pietro Marcello has been a Venice Film Festival player throughout his career. He could be swayed back to the north as his newest film will mark his French-language debut and star Louis Garrel and Noémie Lvovsky. According to the logline, the story will be centered on the emancipation of a woman over twenty years, between 1919 and 1939, a time of great inventions and great dreams.Showing Up
France has appreciated Kelly Reichardt's work more than her native America, as her most recent film, "First Cow," was named the best film of 2021 by the prestigious magazine Cahiers du Cinéma. She typically debuts her films at either the Sundance or Telluride Film Festivals, but rumors abound that Fremeaux is pushing heavily for her to make the trek across the pond. Michelle Williams reunites with Reichardt as she takes on the lead role of an artist preparing for a career-defining exhibition of her work.The Eternal Daughter
While Joanna Hogg was waiting for "The Souvenir Part II" to debut at Cannes last year, she went ahead and secretly shot her newest film in Wales, which tells the story of a middle-aged daughter and her elderly mother who confront long-buried secrets when they return to their former family home, now a nearly vacant hotel. A24 has worldwide rights to the film, and Tilda Swinton stars (her third consecutive collaboration with Hogg). "The Souvenir Part II" was one of the most acclaimed films of the 2021 festival, making it likely for Hogg to return with another arthouse delight.The Natural History Of Destruction
Controversial Ukrainian filmmaker Sergei Loznitsa has explored the Ukraine-Russia situation for years through his narrative and documentary features, with 2018's "Donbas" debuting at Cannes to wide acclaim. With the conflict between the two countries at the forefront of the world's attention, Loznitsa could make quite the statement with his newest documentary, which will look at the consequences of the allied bombings of German cities at the end of World War II. Cannes has never been shy of controversy, with Michael Moore's "Fahrenheit 9/11" receiving a 20-minute standing ovation and the Palme d'Or in 2004, so it wouldn't be strange for Loznitsa to show up.

​UNLIKELY, BUT POSSIBLE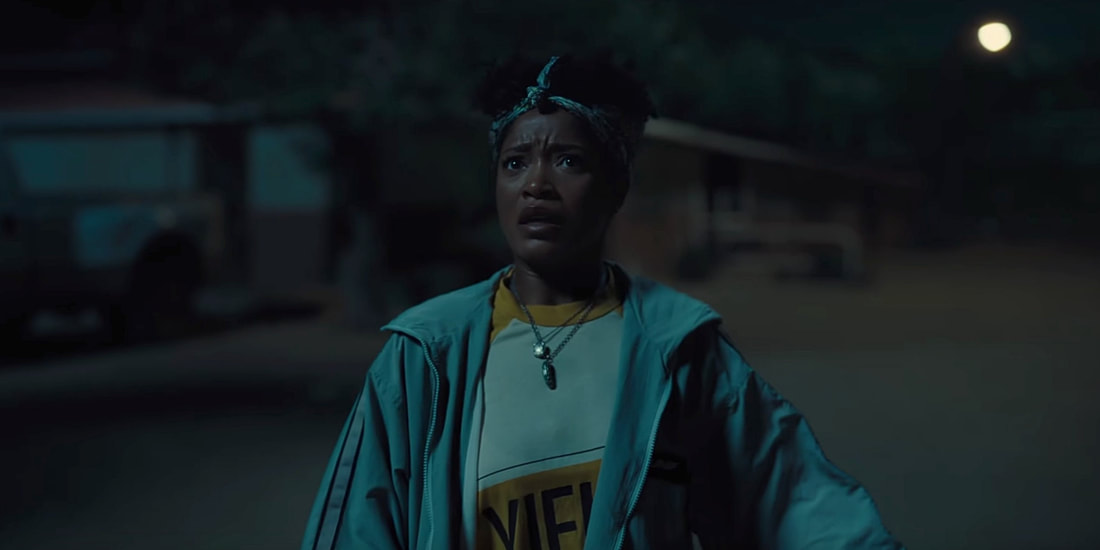 These films are unlikely to show up at the festival, whether it be because of production status, unestablished filmmakers, or release strategies (i.e., holding off for the Oscar-friendly fall festivals). But miracles have happened, and many of these deserve a coveted selection spot.
Asteroid City
If "Asteroid City" does go to the French Riviera, then Cannes would replace Berlin as the film festival to debut the most Anderson films. "Moonrise Kingdom" opened the festival in 2012, and "The French Dispatch" sat on a shelf throughout the pandemic to ensure it debuted at the 2021 edition. Cannes thrives on star power to fill its historic red carpet, and Anderson's films have plenty to spare. His newest cast will feature no less than Tom Hanks, Scarlett Johansson, Margot Robbie, Bryan Cranston, Bill Murray, Adrien Brody, Tilda Swinton, and Jeffrey Wright. However, considering the awards disappointment of "The French Dispatch," it seems that Anderson might pivot towards either Venice or New York for better prospects.
Eureka
A part of the New Argentine Cinema movement, Lisandro Alonso and his films have moved at a deliberate pace. He's only directed six feature-length films since 2001, with nearly all of them playing at Cannes. His most recent film, "Jauja" won the FIPRESCI Prize as part of the 2014 Un Certain Regard selection. He'll be reteaming with Viggo Mortensen for a story about a man on the search for his daughter after she has been kidnapped. No word has been given on production status, so it remains a mystery if the film is ready.
Jean-Luc Godard Projects
No introduction can do justice to the enormous impact Jean-Luc Godard has had on the art of filmmaking. He hasn't stopped making movies since his feature debut of "Breathless" in 1960, with his previous films, the radical "The Image Book" (which won the first Special Palme d'Or) and "Goodbye to Language," playing in competition. There are conflicting reports on whether Godard's next two films, "Funny Wars" and "Scenario," will be his final ones. Still, they could unintentionally become that since the French auteur recently turned 91. There's also little word on the production status of the films, with the only known details being that they will share the same essay-like qualities of his past works. No matter when they're ready, Cannes will welcome them with open arms.
Nope
French audiences have embraced the work of Jordan Peele just as Americans have, as "Get Out" was named the fourth-best film of 2017 by Cahiers du Cinéma. That acclaim fuels speculation if the French festival would invite him over to premiere his newest film. Peele has only played Sundance and SXSW, so Cannes would be a huge step-up for him. Similar to "Top Gun: Maverick" and "Elvis," an out-of-competition slot may be possible to help boost awareness for the horror film ahead of its July release.
Passages
Similar to Kelly Reichardt, Ira Sachs is one of the most lauded American filmmakers in France. He was invited to Cannes in 2019 for "Frankie," which starred acting queen Isabelle Huppert in the titular role. Unfortunately, Sachs' film didn't perform well under the bright lights, receiving the lowest reviews of his career. He's currently rushing to finish post-production work on his new film, which stars Ben Whishaw and Franz Rogowski as a gay couple whose relationship is tested when one of them has an affair with a woman (Adèle Exarchopoulos). Even if Sachs can finish the film in time, will he return to the festival that marked a low point in his career?
Poor Things
Coming off the blazing Oscar success of "The Favourite," all eyes are on what Yorgos Lanthimos will do next. He's keeping his partnership with leading lady Emma Stone and screenwriter Tony McNamara for "Poor Things," which will be set in Victorian England and about a mad scientist who brings a woman back to life. Willem Dafoe, Mark Ruffalo, and Margaret Qualley mix into the supporting cast. Lanthimos' unique arthouse sensibilities have matched well with Cannes in the past, with "Dogtooth," "The Lobster," and "The Killing of a Sacred Deer," all winning various prizes. Now that Oscar buzz follows Lanthimos wherever he goes, Searchlight Pictures will have to decide to send the film to a festival with an already established fandom for Lanthimos or wait and debut it in the fall with the rest of the Oscar bunch.
TÁR
Writer/director Todd Field hasn't made a feature film since 2006's "Little Children." He's remained a mystery ever since as fans wondered if he would ever make a return to filmmaking. Fortunately, prayers have been answered as Field recently finished production on "TÁR," with Cate Blanchett playing the titular character as the first-ever female chief conductor of a major German orchestra. Blanchett is a Cannes favorite as she's been a part of numerous festival darlings ("Carol" and "Babel") and also served as the jury president in 2018. Being that the film is scheduled to release stateside in October and Blanchett's perennial Oscar status, a premiere at one of the fall festivals seems more likely.
The Son
Florian Zeller didn't know he would become an Oscar winner when he debuted "The Father" at the pre-pandemic Sundance Film Festival in 2020. After that success, he's wasted no time adapting another one of his plays. He again partners with screenwriter Christopher Hampton on "The Son," which stars Hugh Jackman, Vanessa Kirby, Laura Dern, and recent Best Actor winner Anthony Hopkins. With the universal acclaim he received for "The Father," Zeller may want to make a splash at his native festival. But being that Zeller and the film look to be prime Oscar contenders this year, Sony Pictures Classics may hold it for a few months until the fall festivals are in full swing.The Way Of The Wind
There's no way to know when a Terrence Malick film will be released precisely. All you can do is wait and pray. Malick premiered his last film, "A Hidden Life," at Cannes in 2019, and he also won the Palme d'Or for his magnum opus "The Tree of Life" in 2011. He once again has saddled himself with another weighty topic, as "The Way of the Wind" will tell several episodes of the life of Jesus Christ, led by a cast of Mark Rylance, Ben Kingsley, Joseph Fiennes, and Matthias Schoenaerts. Several of Malick's films have been delayed for years as he endlessly tinkers in the editing room, so there's no telling when this film (shot in 2019) will be seen.
The Whale
Darren Aronofsky has been missing since "Mother!" proved divisive back in 2017. Now he's ready to return with a film that seems even wackier. Brendan Fraser plays a 600 lb recluse who attempts to reconnect with his teenage daughter. Aronofsky hasn't been to Cannes since he debuted "Requiem for a Dream" in 2000. He's had a stable relationship with the Venice Film Festival ever since and could end up keeping with tradition and taking this film there. But after the tumultuous release of "Mother!" and the potential oddity of this story, maybe Aronofsky will return to the festival that launched one of his greatest hits.
What Happens
Things got scary for a moment back in September when it was reported that Andrey Zvyagintsev was put into a medically-induced coma after sustaining heavy damage to his lungs due to a severe case of COVID-19. It was reported a month later that he was out of a coma and recovering in Germany. Zvyagintsev won Best Screenplay at Cannes in 2014 for "Leviathan" and the Jury Prize in 2017 for "Loveless." The Russian master's newest film, which was shot in the United States and will be his English-language debut, will tackle the lofty topics of "life, nature, human relations, the modern man, and the fragility of human life." We'll have to wait and see if Zvyagintsev will be healthy enough to travel to the festival he has called home since 2007. Our thoughts and prayers are with him and his family, no matter the answer.Women Talking
Due to an accident that gave her a series of concussions, acclaimed filmmaker Sarah Polley hasn't made a feature film in over a decade. Luckily, she's returning with a starry cast consisting of Jessie Buckley, Rooney Mara, Claire Foy, Frances McDormand, and Ben Whishaw. Polley will transport the cast to Bolivia, where they tell the story of a Mennonite religious colony being plagued by repeated sexual assaults by the men. Brad Pitt's Plan B and McDormand are attached as producers, so time will tell if they decide to hold the film until it's ready for an awards launch at the fall festivals.Zone Of Interest
"Under the Skin" was rated as one of the best movies of 2014 and one of the best of the 2010s by numerous critics groups. Despite the film's universal acclaim, writer/director Jonathan Glazer hasn't made a feature since. He's returning by partnering with A24 for an adaptation of Martin Amis' novel about a Nazi officer who becomes enamored with the wife of a concentration camp commander. Based on Glazer's filmography, it's safe to say that there's much more behind the curtain. Regular Paweł Pawlikowski DP Łukasz Żal will lens the film, who will surely find the beauty within the harsh circumstances.
Of these films, which one are you most excited about? Which ones do you think will or will not premiere at the 2022 Cannes Film Festival? Let us know in the comments section below or on our Twitter account.
You can follow Hunter and hear more of his thoughts on the Oscars and Film on Letterboxd at @Hunter_Friesen