We are officially halfway through 2022. The Next Best Picture team individually listed their top five favorite films of the year so far and provided them to me. Each ranked list was put together to create the complete list of twenty-five films shown below, representing our favorites from 2022. With six months behind us and six months still to go, how does the cinematic landscape look so far as we head into the fall film festivals?
Click below to find out.

​25. Elvis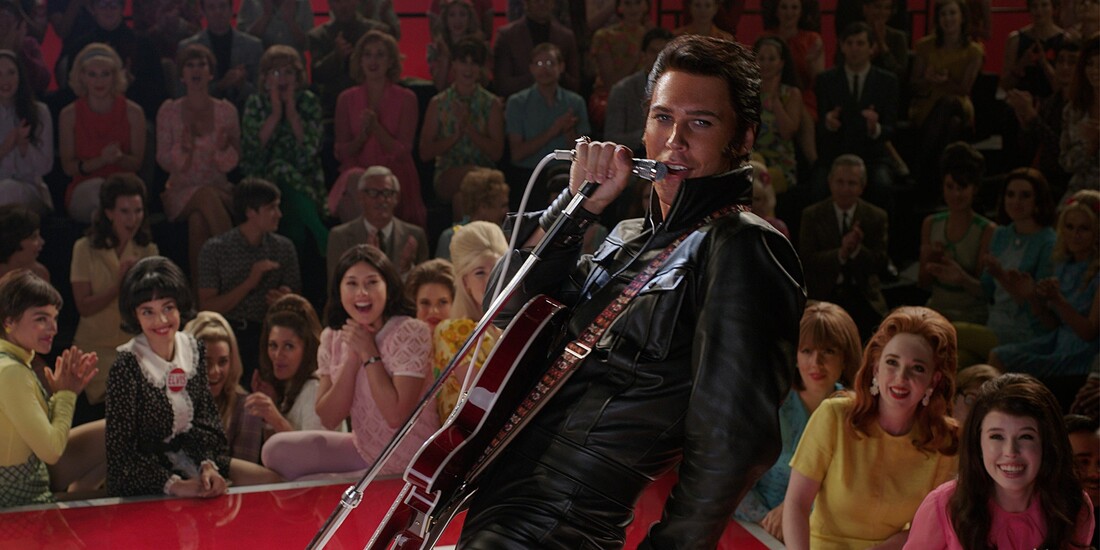 Director Baz Luhrmann does not know the meaning of the word subtle. And that bombastic, everything but the kitchen sink quality of filmmaking, plus a career breakout performance from Austin Butler, was enough to cut through some of the more dissenting opinions at NBP and barely allow "Elvis" to crack the list. There are many reasons why the film has stood out, the least of which is Butler's transformative performance as the King of rock n' roll from the inside out, commanding the screen when he's on stage performing or when he's navigating Elvis Presley's personal life, including his conflicting relationship with his manager Colonel Tom Parker (played in a polarizing manner by Tom Hanks). Luhrmann's vision is vast, as he covers years of Elvis' short but eventful life, capturing the essence of the man and why he's still an iconic figure in pop culture all of these years later.
​
​- Matt Neglia
24. Good Luck To You, Leo Grande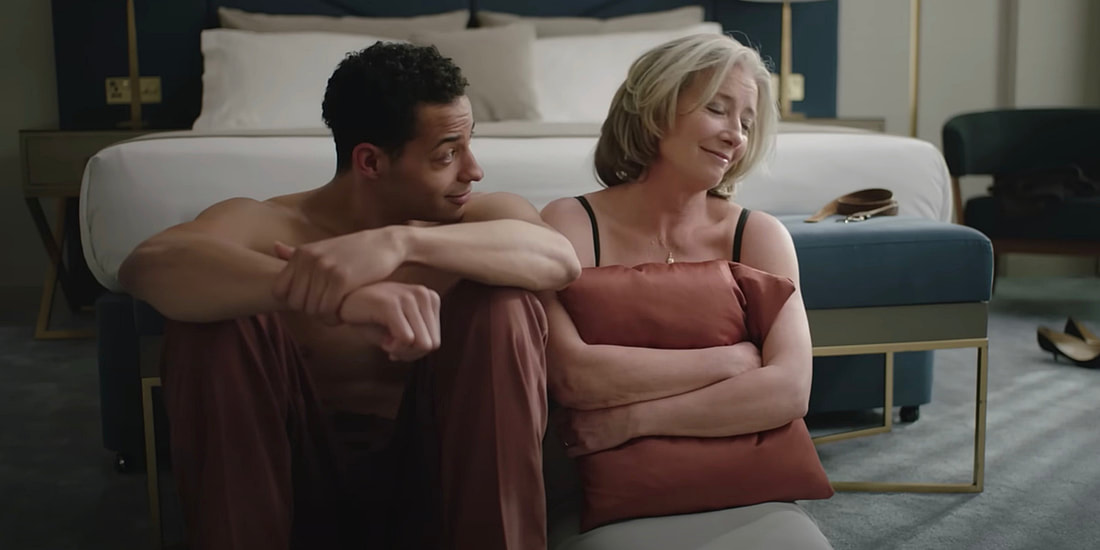 One of the best films to play at this year's Sundance Film Festival, ​"Good Luck To You, Leo Grande," follows middle-aged Nancy Stokes (Emma Thompson), who hires a young sex worker (Daryl McCormack) to meet her at a hotel where she'll finally have the opportunity to experience the pleasure she's never experienced before. What starts as a purely anonymous transaction turns into an insightful character study of two people as Katy Brand's screenplay structures the various meetings between the two characters almost like a play, allowing Thompson and McCormack to dig deep into their characters in an intimate and occasionally funny manner. Sophie Hyde's insightful, self-contained two-hander on sexual repression and self-confidence is a therapeutic release with two brilliant and effortlessly charming performances.
23. The Outfit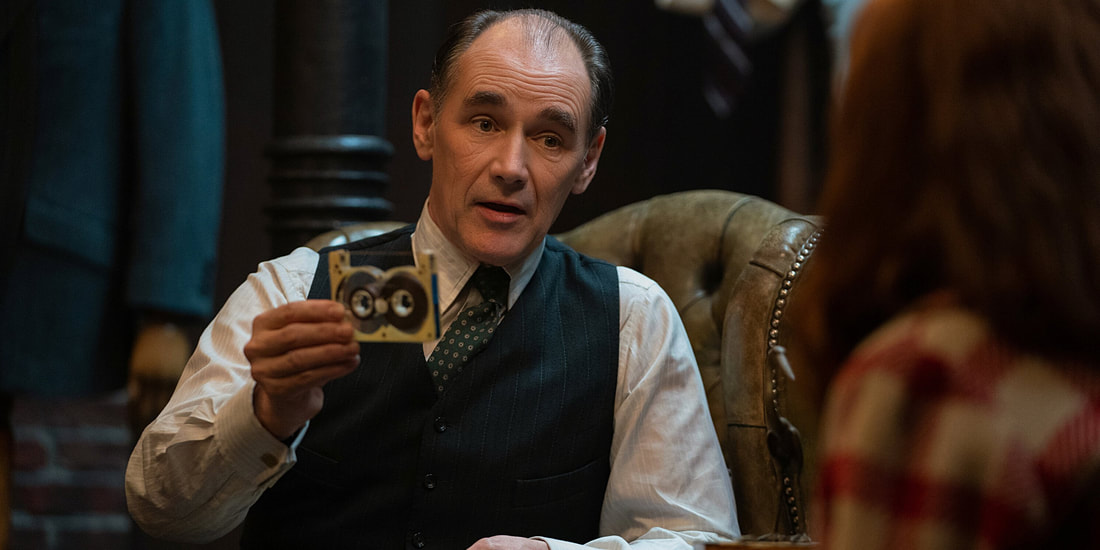 There is nothing more suspenseful than a film that takes place in one location, even more so if the story itself takes place over a few hours; it is the perfect setting for a thriller, and that is exactly one of the several concepts which makes Academy Award winner Graham Moore's feature directorial debut "The Outfit" so great. One Chicago night in a tailor shop where the stakes are continuously set higher and higher with unexpected twist after unexpected twist in a game of deceit, manipulation, and survival. Mark Rylance continues to prove he's one of the best actors of his generation as he leads an outstanding ensemble with the likes of Zoey Deutch, Dylan O'Brien, and Johnny Flynn. With a short runtime, one enclosed space, a talented yet small ensemble, and a shocking but tight screenplay (almost play-like in how it unfolds with its many twists and turns), "The Outfit" will definitely keep you on your toes and linger in your mind after the credits roll.
22. The Fallout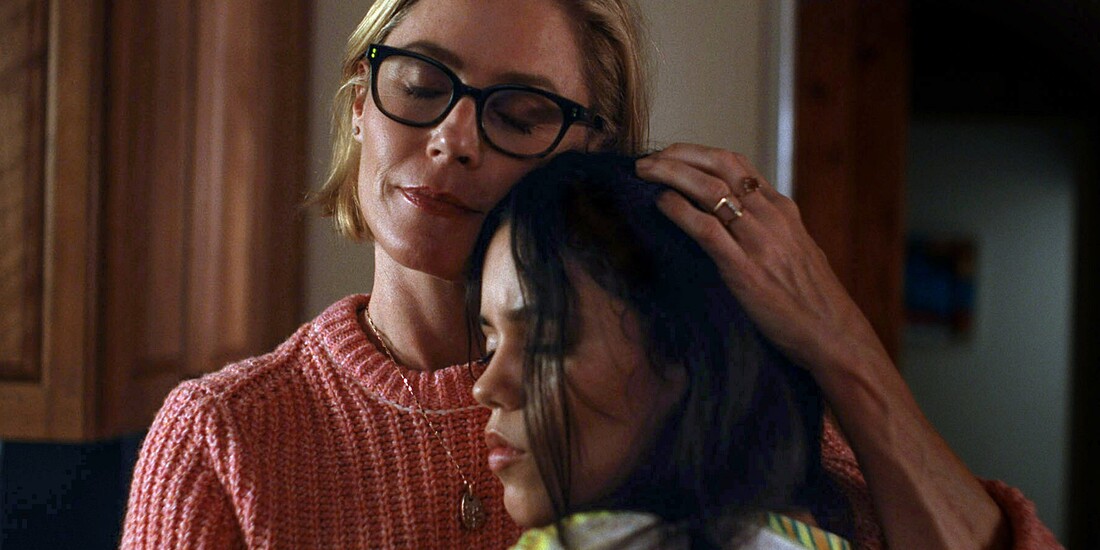 Though one may never be in the mood for a movie about a school shooting, "The Fallout" may be the most vital film in the category to come along in quite some time. While we often remember shootings by their tragic numbers, twenty-one deaths in Uvalde, and ten deaths in Buffalo, we rarely highlight the uninjured victims who must live with everyday trauma. "The Fallout" does just that. Jenna Ortega delivers a stunning performance as Vada, which will go down as one of the best of the year and probably one of the most underseen despite the film being readily available to stream on HBO Max. Achingly honest, she's not a Gen Z stereotype. She's so natural but gives reflections of the pain she'll live with, maybe forever. It's quiet, haunting, anger-inducing cinema that feels more and more necessary every day.

– Daniel Howat
21. On The Count Of Three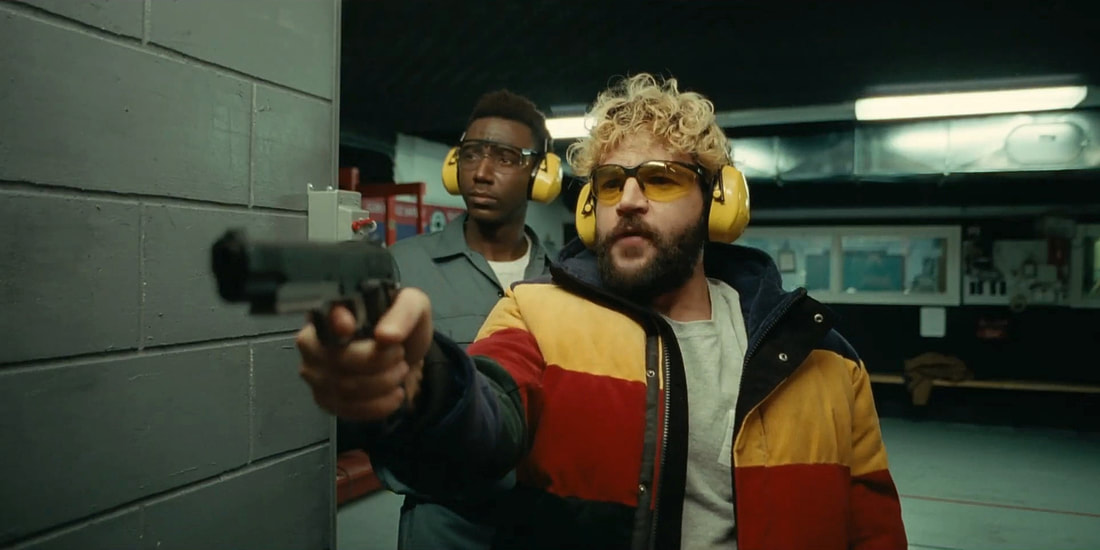 The plot of "On the Count of Three" could not be any more morbid and shocking: Two friends (played by Christopher Abbott and Jerrod Carmichael) both feel that they've reached the end of the road and believe that the only way out of their misery is by killing themselves. But through its brilliant script, "On the Count of Three" finds ways to surprise in more ways than none. Even though these two seemingly have a plan in place, they have quite a journey to go through first. These two find themselves with almost every possible bad situation, and the final twenty minutes of the film, in particular, are such a rush and throw so many curveballs. Abbott and Carmichael make an ideal duo and play so well off of each other. While the movie tackles challenging subject matter, it manages to incorporate humor that almost always lands. However, viewers should be warned that the film focuses a lot on suicide, so it is not an ideal film for those triggered by the subject matter.

– Ema Sasic

​20. Turning Red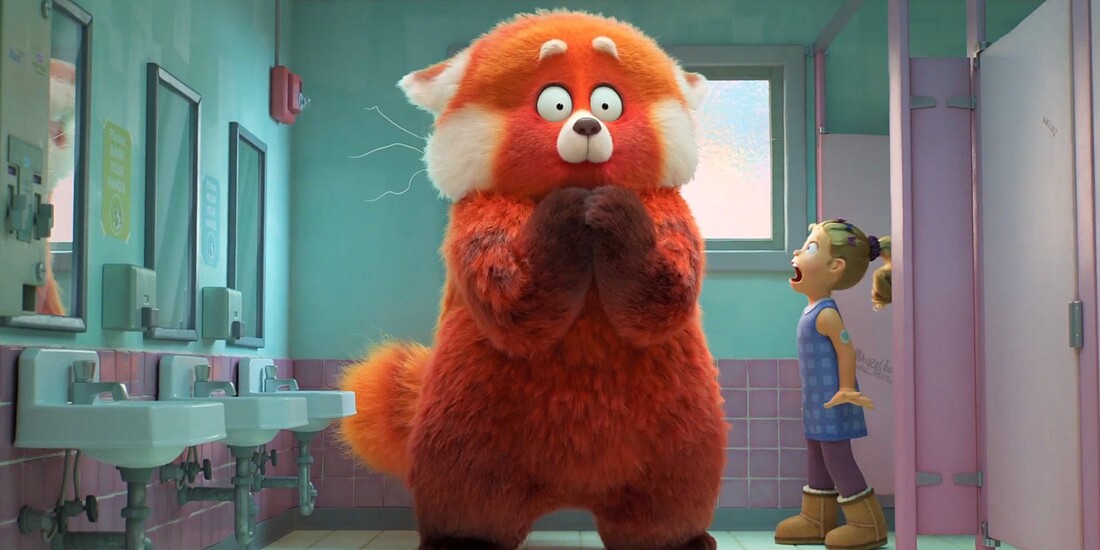 There's no denying that the golden age of Pixar seems in the past at this point, but the studio has still made a handful of notable works these last few years. Even so, one can feel a great sense of longing for the days when their storytelling was consistently revelatory and engaging. On the surface, "Turning Red" would appear not as a not particularly inventive work, as its premise indulges in many coming-of-age themes that often arise in transformational tales that act as a metaphor. Yet, an undeniable charm runs throughout this story, buoyant in effective whimsy and humorous asides. That element works well with a sincere message about overcoming familial expectations and forging a path that moves beyond the shadow of the parent. It's pretty special to see such a well-told narrative and the embracing of the female perspective in a way very few animated films tell so earnestly. Supported by a wonderful musical backdrop, which includes both the score and songs, this film reminds audiences why Pixar is a beacon for great filmmaking and promises that such potential is not extinguished.

– Josh Parham
19. Hustle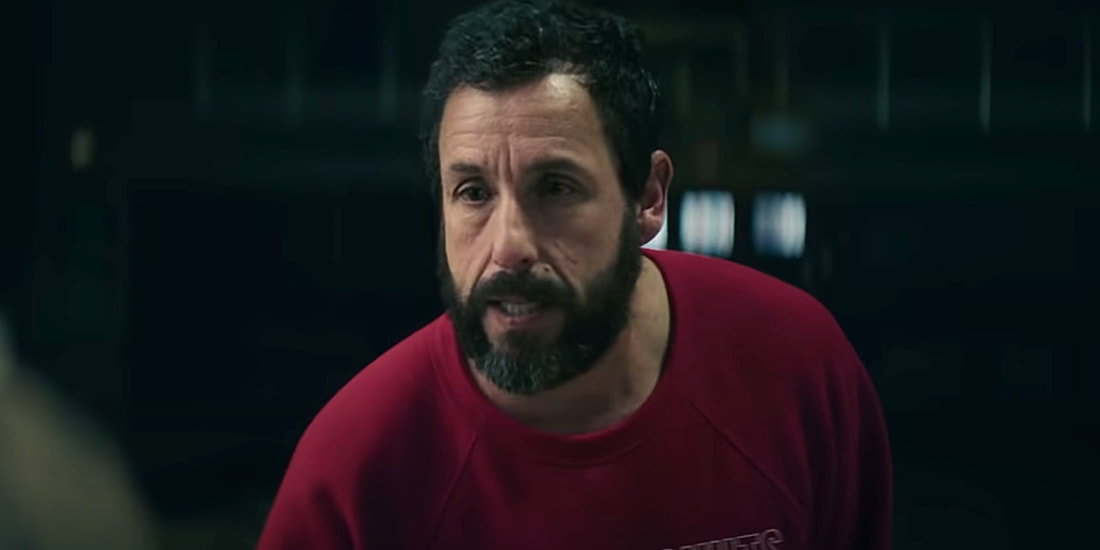 Underdog sports movies and Adam Sandler movies. Two things we've come to expect will be generic and forgettable or even actively bad sometimes, which is why Netflix's "Hustle" is a minor miracle. It wholeheartedly embraces every sports movie cliche in the book and somehow still feels fresh and memorable as it packs a wallop of well-earned emotion. Despite being more drama than comedy, it's also funnier than almost any of Sandler's films in the last fifteen years. Like 2020's "The Way Back," "Hustle" is focused more on its characters and their own journeys towards redemption than on basketball itself. As such, it ends up as something universal and far more than just another basketball movie. It's peppered with cameos from half of the NBA, which is sure to be a treat for basketball fans. And for non-basketball fans, it has Sandler delivering one of his strongest performances, up there with "Uncut Gems" and "Punch Drunk Love." Moreover, newcomer (and real-life player) Juancho Hernangomez is a natural as the film's co-lead, showcasing palpable rage and world-weariness while also proving to be immensely magnetic. Even if the plot beats are predictable, they're executed in a way that maintains a sense of suspense throughout. Director Jeremiah Zagar infuses the film with an infectious sense of energy, and Dan Deacon's rousing score is ready-made for re-listening. With a lot of depressing news in the world right now, it makes a well-made crowd-pleasing underdog film like this all the more essential and refreshing.

– Will Mavity
18. Hit The Road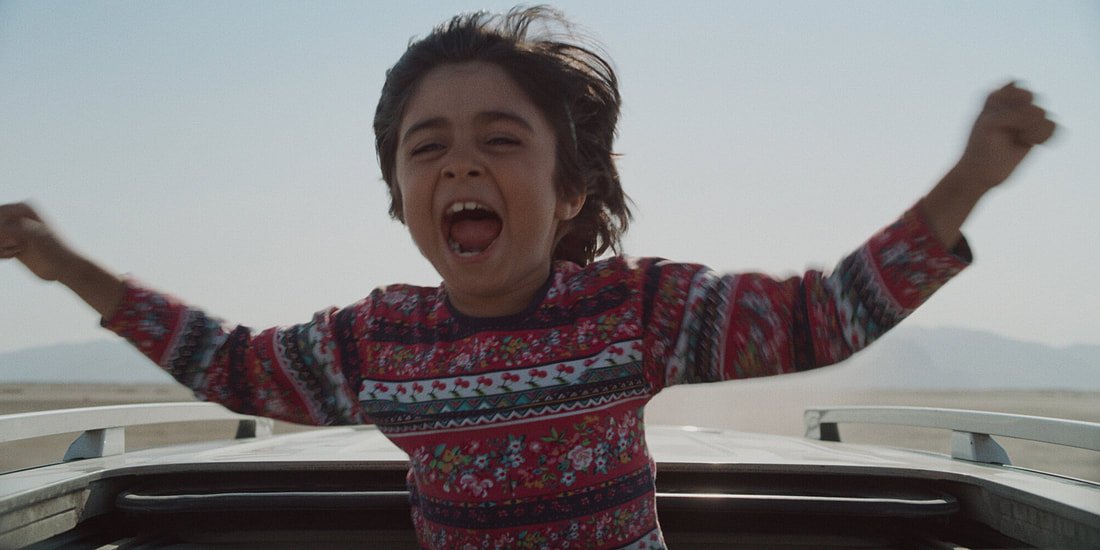 In director Panah Panahi's feature debut, "Hit The Road," four members of a family — grouchy Dad, pensive Mom, worried older son, and boisterous younger son — are crammed inside a mini-SUV on what seems to be a delightful joy ride in the Iranian countryside. However, when their true life-or-death destination comes to light, their family ties bind them even closer together. Panahi's blend of moods is astonishing — within moments, the film can turn from delightful to harrowing — and the irrepressible Rayan Sarlak, aged 8, delivers what is, to my mind, the year's best child performance.

– Tom O'Brien
17. Montana Story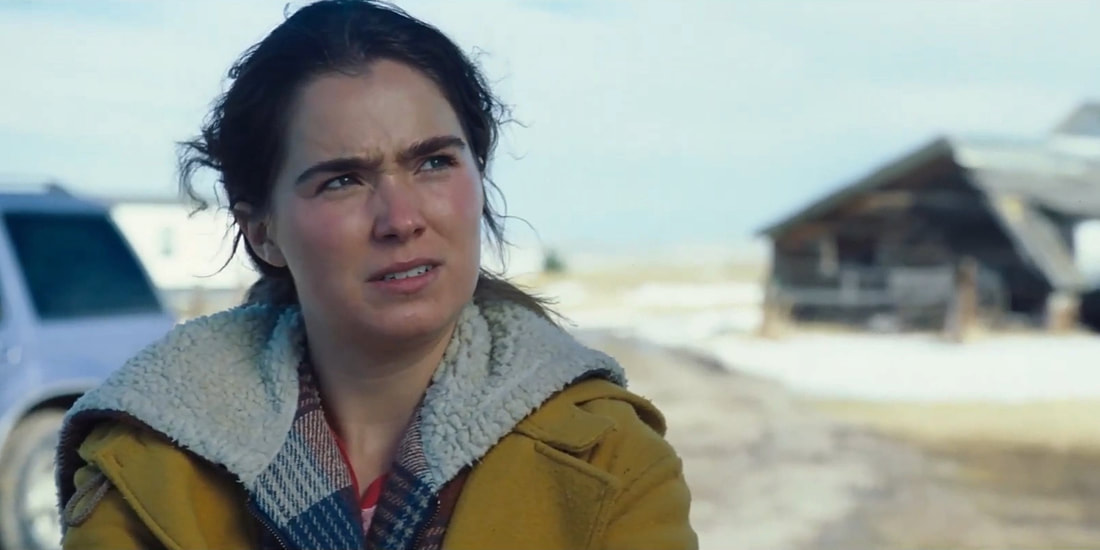 "Montana Story" is a heavy and contemplative film that hits hard for those estranged from siblings or parents. It's a compelling drama full of childhood pain that bursts open to shroud the serenity of the Montana mountains. Two siblings, Cal (Owen Teague) and Erin (Haley Lu Richardson) must come together to confront the past and learn to forgive the sins of a father. Writer-directors Scott McGehee and David Siegel pen a script that perfectly lays out all the exposition we need to envision what it was like for them growing up. The young talents are an incredible pairing whose embodiment of their character's inner turmoil reverberates to meet the trauma many others carry, too.

– Sara Clements
16. Marcel The Shell With Shoes On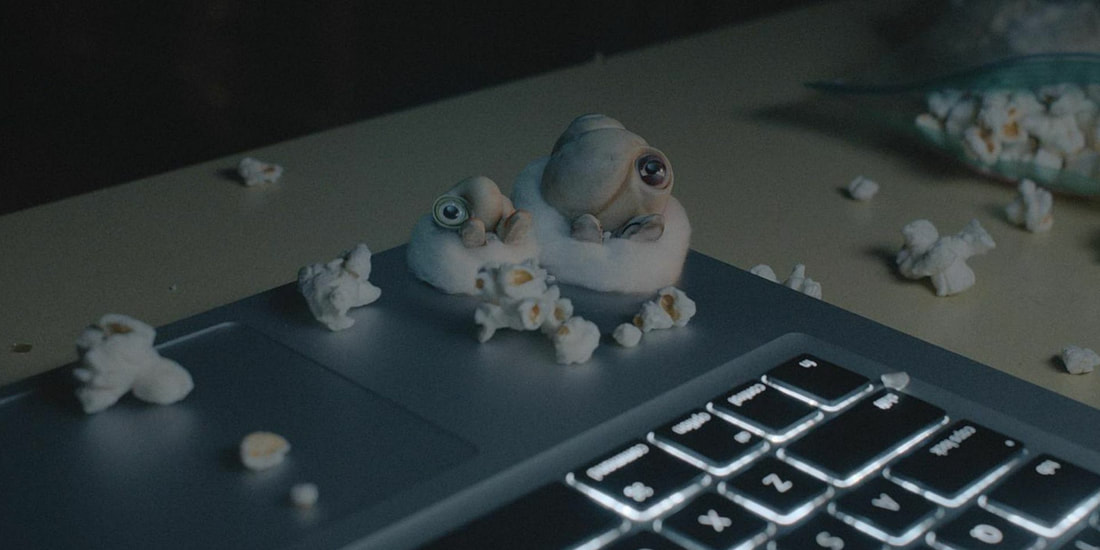 Based on the popular internet short which went viral, "Marcel The Shell With Shoes On​"is the most wholesome film of its kind to come along since "Paddington 2." For those not familiar with the short, we're introduced to one of the cutest and most endearing characters I've ever seen in Marcel, a tiny talking shell who is living a life in director Dean Fleischer-Camp's Airbnb with his grandmother Nanna Connie (Isabella Rossellini) and Alan, his pet ball of lint. Separated from his family, Dean decides to help Marcel find those he loves in what a sweet gem of a movie that will bring laughter and tears. Brought to warm life by the amazingly expressive Jenny Slate, in one of the best vocal performances of the year, Marcel will steal your heart in this touching and genuinely remarkable animated mockumentary.

​- Matt Neglia

​15. KIMI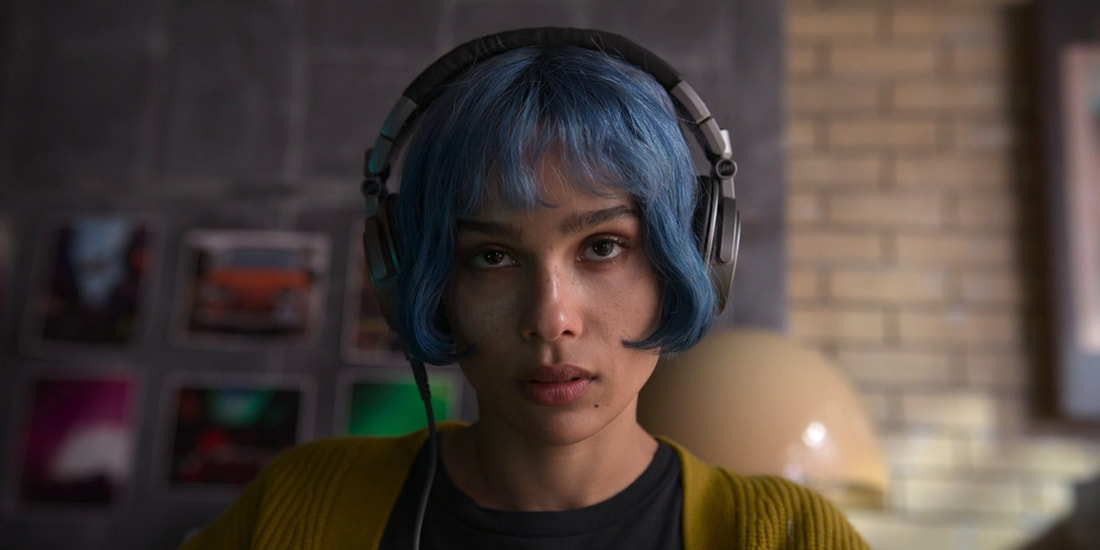 "KIMI" is another feather in the cap of Steven Soderbergh. No filmmaker works as tirelessly within classic genres, and few manage to work as masterfully. Simply put, "KIMI" is about a hacker (Zoe Kravitz) who stumbles upon sensitive materials and struggles with agoraphobia as she tries to leave her apartment to get help. Most of the film takes place in the apartment, and it's a testament to Soderbergh's taut direction, as well as David Koepp's patient screenplay, that it never falters. It's the 21st-century answer to paranoid classics like "Rear Window" (1954) and "Blow Out" (1981), and it's further proof that Kravitz, fresh off her scene-stealing turn in "The Batman," is the real deal, with more leading roles surely awaiting her in the future.
14. Official Competition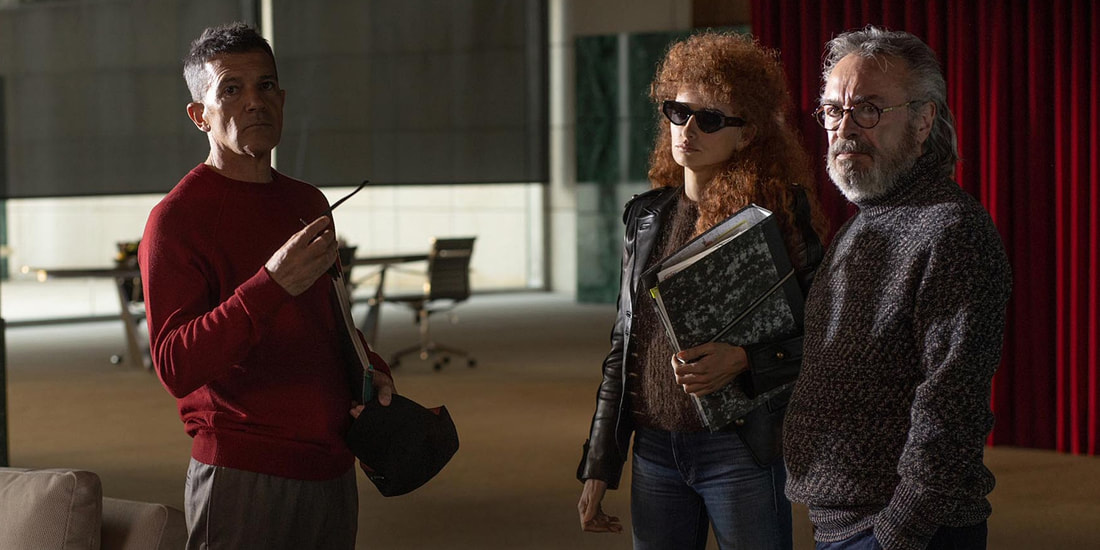 "Official Competition" is a showbiz satire that lampoons the world it lives in with absurdist comedy and a powerhouse ensemble. Introducing the making of a film within a film, it's fascinating to watch each character's process in approaching their craft and their view of film as a whole. During the pre-production process, the friction between the film's leading men, Iván (Oscar Martínez) and Félix (Antonio Banderas) creates sparks that send their egos ablaze. It's one big sparring match, Penélope Cruz's Lola pulling most of the punches as she challenges her stars with her perfectionism as a director. It's a treat to see Banderas and Cruz finally sharing the screen together. It's magic. Directors Mariano Cohn and Gastón Duprat create a work that smartly criticizes the kind of film it ends up becoming. It speaks of Hollywood's tendency to turn art into spectacle and competition while also asking the audience if we really know what a great film is.

– Sara Clements
13. The Unbearable Weight Of Massive Talent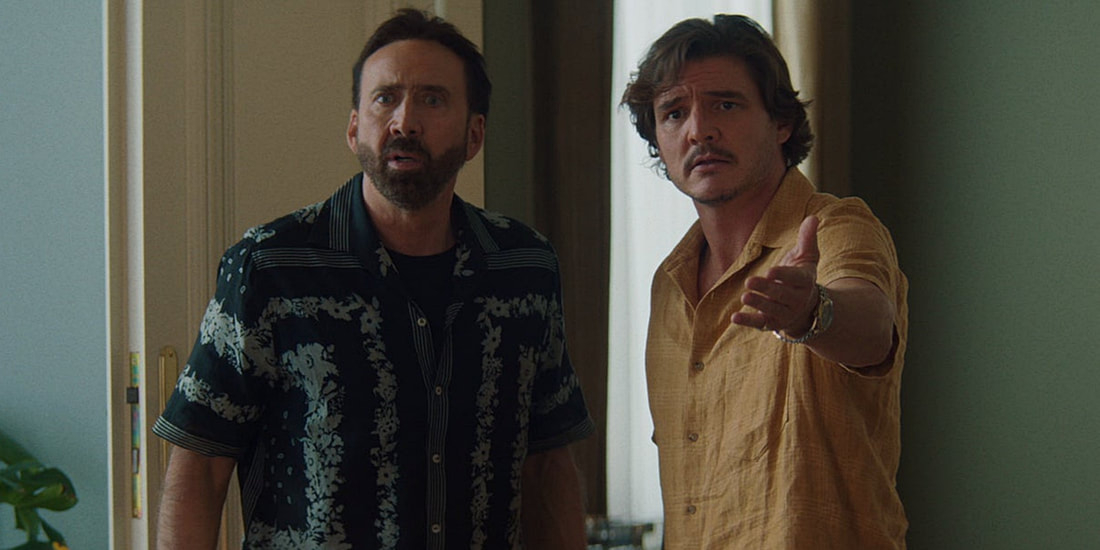 When a Nicolas Cage film is good, you know you are in for an unforgettable time. With how self-aware the actor has become over the later stages of his career, he is perhaps one of only a few people that could pull off a project such as "The Unbearable Weight of Massive Talent" and not have it come off as egotistical. There will be scenes from this film that will make it to my top of the year list, and it all comes down to Cage's chemistry with his equally outrageously funny co-star Pedro Pascal, who somehow nearly manages to outshine the leading star. In a year when many of my anticipated films fell flat and disappointed, "The Unbearable Weight of Massive Talent" exceeded my already high expectations, making for one hell of a time at the movie theater as we watched a star deconstruct his career, persona, and life for our entertainment.
12. X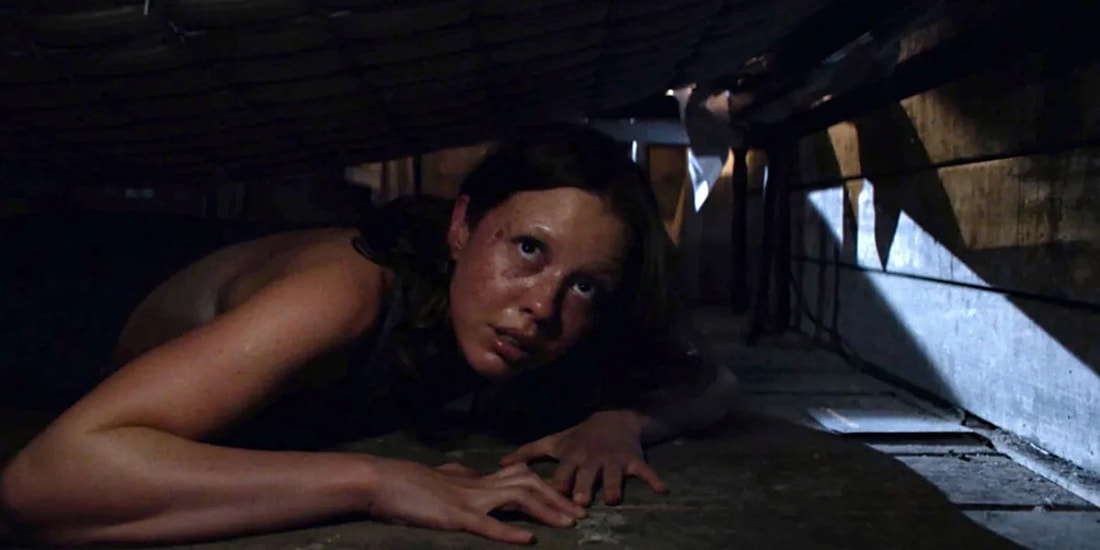 Whether deserved or not, A24 has a reputation as the elevated horror studio. With films like "It Comes At Night," "Hereditary," "The Witch," and more, the studio has carved out a niche of horror films that horror fans haven't been fans of because they're not full of jump scares and work with deep themes to get at what truly terrifies us. With Ti West's "X," the studio finally landed on the perfect balance between art and horror: An ideal recreation of the aesthetics of scuzzy 70s b-movies, "X" follows a film crew as they shoot a porno in an old farmhouse on the land of a very conservative old couple in Texas… and find themselves getting gruesomely killed one by one. The jump scares and gore are precisely what you'd want out of a nasty, dirty slasher, with some of the most creative kills of any horror film this year. But the film's real heart is in Mia Goth's astonishing double turn as ingenue Maxine and the older woman Pearl, tackling our fears of aging and queasiness about sex head-on. Simultaneously a note-perfect love letter to the exploitation films, a great exploitation film, and an unusually smart slasher, "X" is one hell of a fun ride. I can't wait to see what West has done for the prequel, "Pearl," supposedly coming next year.

– Dan Bayer
11. Crimes Of The Future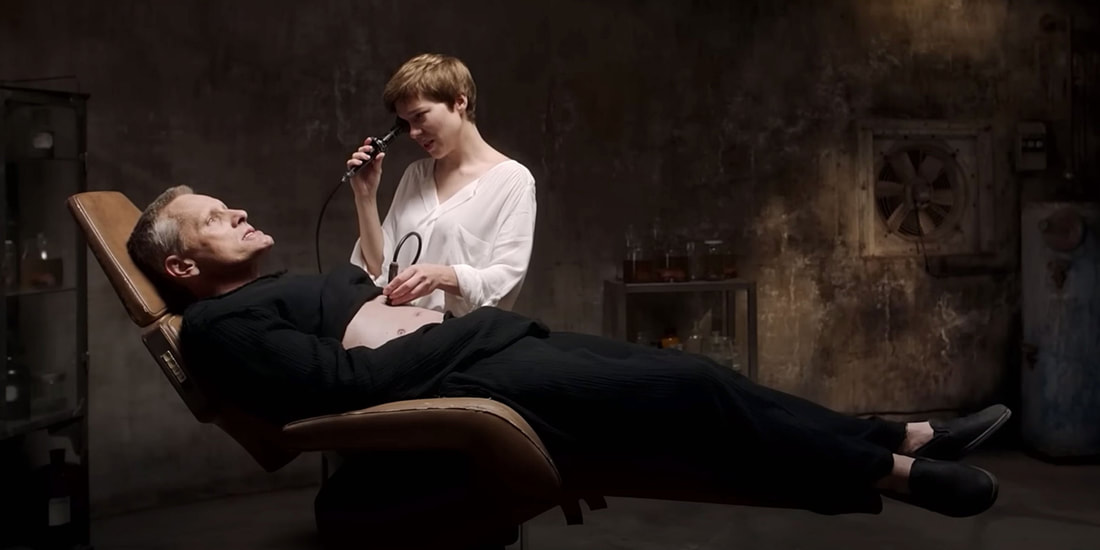 The master of body horror, David Cronenberg, returned with his first film in eight years, starring regular collaborator Viggo Mortensen, Léa Seydoux, and Kristen Stewart as a pair of artists and archivists trying to navigate a strange new world where "surgery is the new sex." In "Crimes of the Future," Cronenberg once again presents his audience with another unanswerable but transfixing question: at what point can the human body become art? Unflinching as it pushes the physical form to its limits, the film simultaneously recognizes the importance of radical art while poking fun at the sincerity of artists. Cronenberg presents a mix of fear and fascination at the body and mind's current evolution as technology becomes more and more a part of every second of our lives by showing his audience the extreme consequences of our culture's actions, both scientific and artistic.

– Eve O'Dea

​10. Petite Maman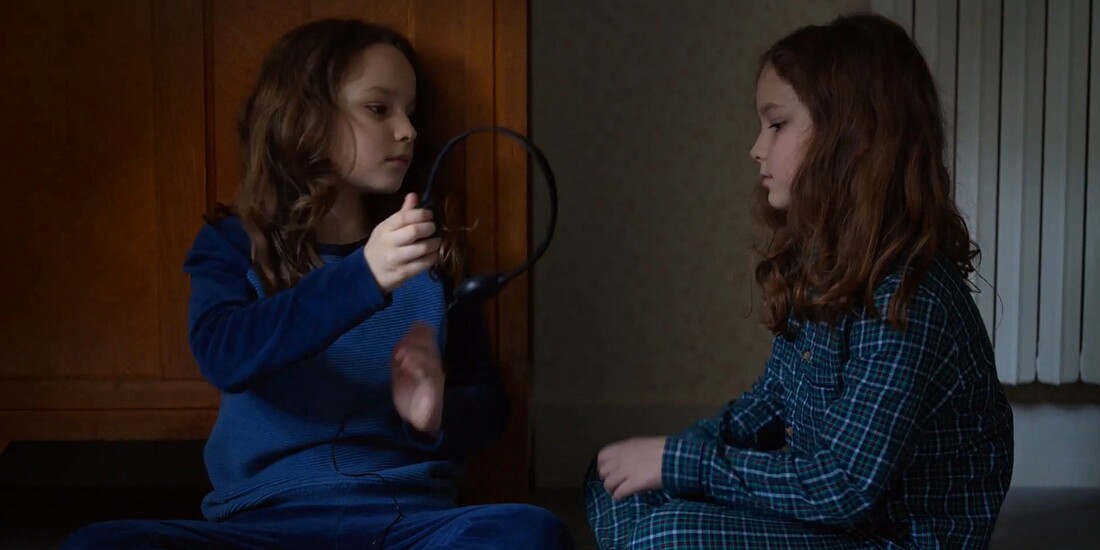 From her coming-of-age drama "Girlhood" to the smoldering "Portrait of a Lady on Fire," Céline Sciamma always leaves a lasting impression. Her latest film, "Petite Maman," is no different. Told from the perspective of a young girl named Nelly (Joséphine Sanz) visiting her mother's childhood home, the film is a treasure chest full of memories, old and new. While the house is being cleared out, Nelly is left to find activity elsewhere: her imagination. Therein lies an enchanting realm where she encounters Marion (Gabrielle Sanz), a girl her age and to whom she strongly resembles. The more memories they share, the more personal revelations blur past and present tense lines. Through subdued dialogue, the film explores love and loss in a mother-daughter relationship. Pangs of loneliness move through the characters, elevated by beautiful performances and affecting music that hits at all the best moments. As magical as it is melancholy, Sciamma speaks to the delicacy of growing up and the inner child that can get lost along the way.

– Nadia Dalimonte
9. Benediction
"Benediction" is a rare literary biopic that manages to illuminate the life of its subject while also evoking the lyricism of his work. Terence Davies writes and directs the story of Siegfried Sassoon, best known for his poetry about World War I while delving into his relationships with men both during and after the war and his marriage to Hester Gatty. Simon Russell Beale, Jeremy Irvine, and Calam Lynch deliver engaging performances, but Jack Lowden's lead performance as Sassoon is one of the very best of the year and, most assuredly, the best of his bright, young career so far. From the early sections in a psychiatric hospital during the war to the haunting last shot of him, Lowden imbues Sassoon with humanity and a level of intelligence that were the key to the work he was able to create. "Benediction" manages not to fall into many of the worst pitfalls of other biopic films. Instead, it treats its subject fairly and honestly while crafting beautiful visuals.

– Nicole Ackman
8. Navalny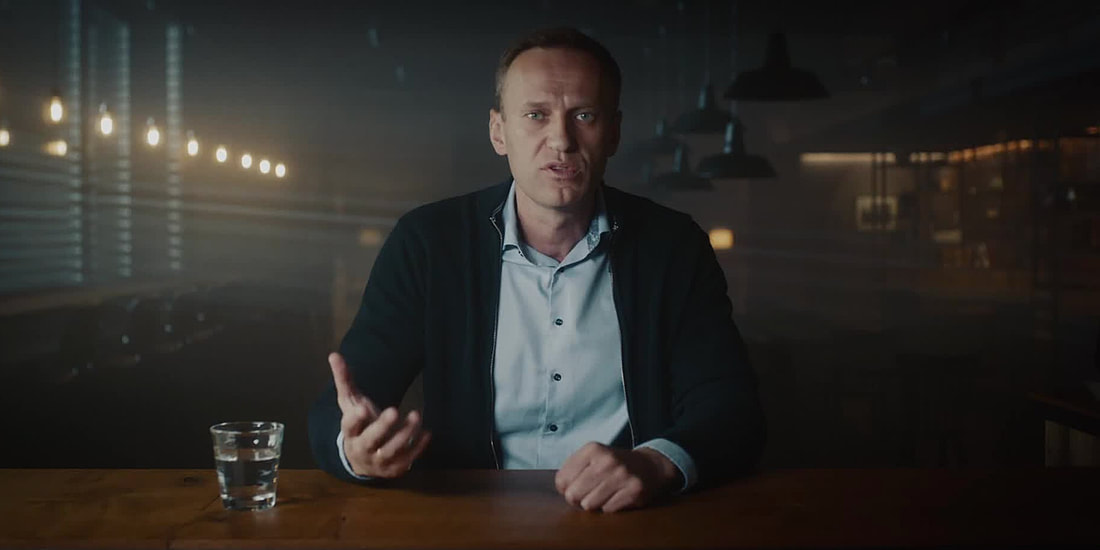 The most shocking and gripping documentary to come out of this year's Sundance Film Festival, director Daniel Roher's close-knit profile of famed Russian dissident Alexei Navalny works brilliantly on two different levels — as an indispensable chronicle of Navalny's life in the months following his poisoning allegedly ordered by Vladimir Putin, and as a gripping political thriller, highlighted by a jaw-dropping central sequence that is as galvanizing as any in recent memory.​ With slick editing, which allows the story to unfold like an espionage thriller, jaw-dropping moments, and a vicious, defiant takedown of Putin's current evil regime, I suspect "Navalny" is precisely the film Alexei Navalny wanted before he was unjustly imprisoned. Hopefully, the more people see this documentary, the more they will realize how many brave individuals in Russia are fighting daily for a better world while a tyrant rules over them.
7. RRR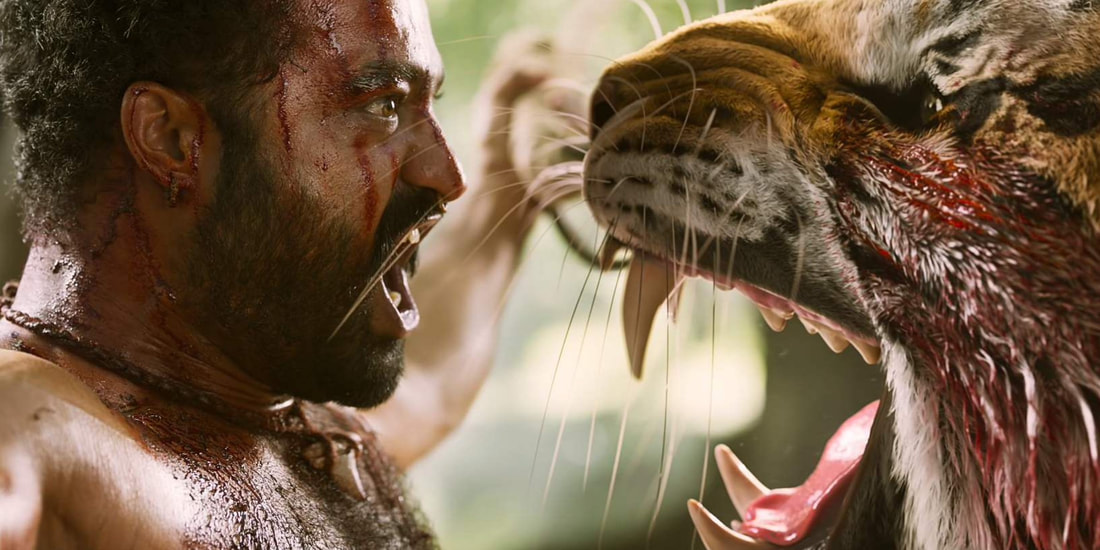 What happens when you hear so much fantastic word of mouth about a film you've never heard of? That was the question earlier this year when "RRR" took the world by storm, introducing countless people to the pleasures of India's Tollywood cinema. S.S. Rajamouli's epic bromance plays like the world's most expensive piece of fan fiction: Before the events that made them legendary revolutionary heroes, Komaram Bheem (N.T. Rama Rao, Jr.) and Alluri Sitarama Raju (Ram Charan) find themselves becoming friends while working at cross purposes fighting the British colonization of India. And just in case that sounds a bit dull, the explosive energy of the film's opening set pieces makes it clear as day: This is not your staid, overly reverent piece of history. This is a full-throttle blast of creative action cinema, the kind of wholly original cinema that we get so rarely from Hollywood. From its high-energy musical numbers to its rip-roaring action sequences, "RRR" was clearly meant to be seen on as big a screen – and with as many people – as possible, which is why its unprecedented rerelease in cinemas (when it had just started streaming on Netflix) was such a gift.

– Dan Bayer
6. After Yang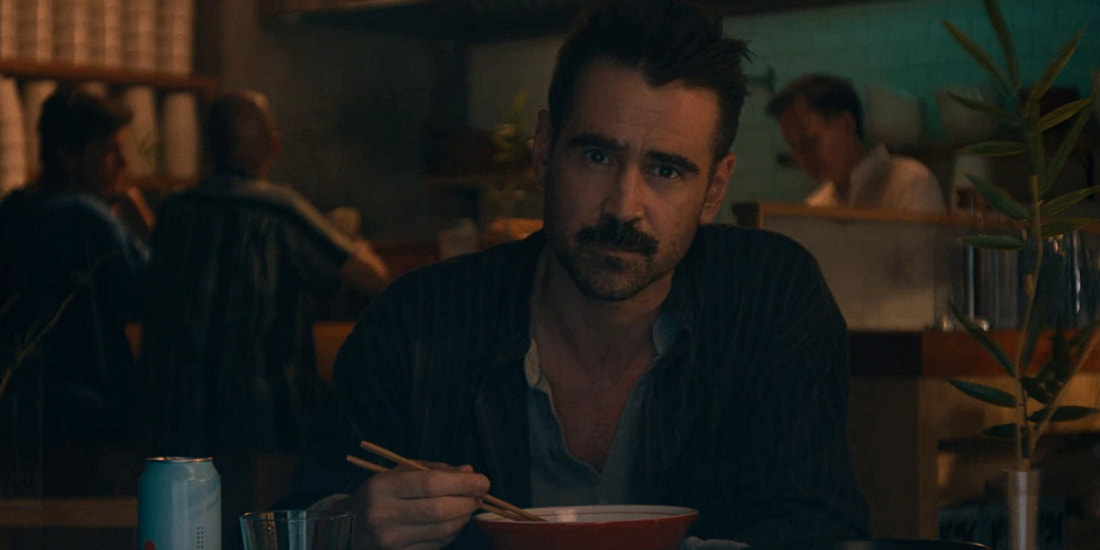 "After Yang" is a gorgeous, one-of-a-kind science fiction. Kogonada's drama explores the interconnectedness of life and tackles what it means to exist in a world where there is no something without nothing. The director brings a gentle patience to extensive existential conversations about family, love, grief, remembrance, and the overwhelming power of reconnection. The story of "After Yang," adapted from a short story written by Alexander Weinstein, is set in a near-future that feels grounded in human nature amidst an accelerated dependence on technology. The film follows a malfunctioning android named Yang (Justin H. Min) and the family who attempt to fix him, being reminded of life's gifts in the process. With explorational and meditative direction, Kogonada calls into question what it means to be a family and truly connect with your loved ones. We especially feel this sentiment through the eyes of Yang's father, Jake (Colin Farrell), adrift and disengaged until he reckons with his own existence. Yang reminds the family that each day is full of wonder. With "After Yang," not to mention a fantastic opening sequence, Kogonada reminds us why he is an exquisite storyteller.

– Nadia Dalimonte

​5. The Northman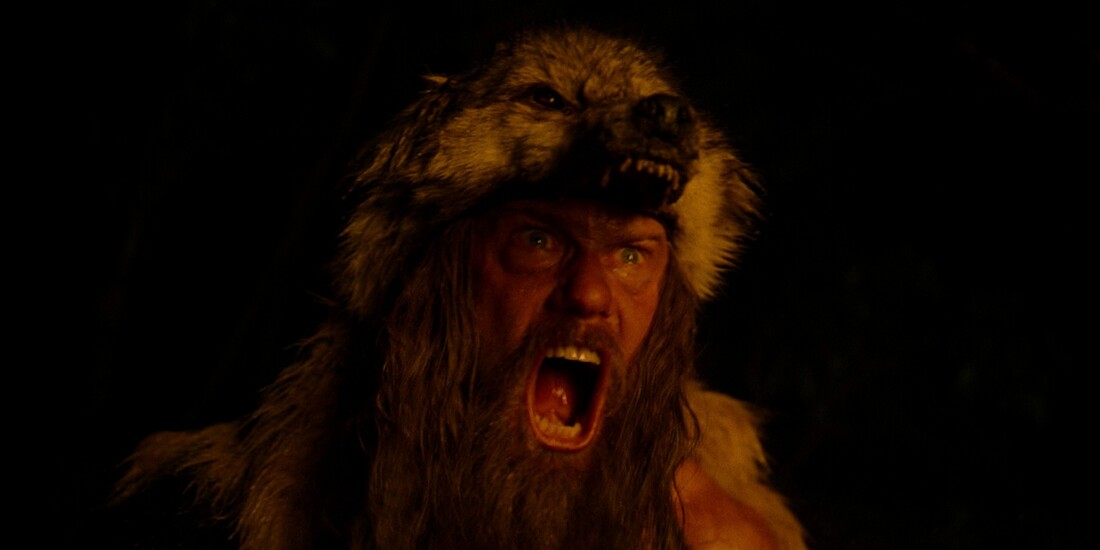 Take the mythological themes of "The Odyssey" and "Oedipus Rex," the revenge drama of "Hamlet," the brutality of "Game of Thrones," and the uncompromising vision of Stanley Kubrick – mix them all together, and you might get something like "The Northman." The latest film from Robert Eggers is a nasty good time at the movies, and although it covers ideas and plots that could easily be considered "epic," it remains a smartly small-scale close-up vision of a desolate world where characters battle for the slightest glimmer of positivity. Alexander Skarsgård delivers his best performance yet as a single-minded beast of a man. In the rare moments he's clothed, his garments merely hang off his giant physique, and coupled with his physical performance and the diminutive size of all the other actors around him, he appears uncomfortable whenever he's not committing atrocious acts of violence. The most surprising performance comes from Nicole Kidman, who is given a pivotal turning point in a scene that allows her to explore new areas of emotional expression in a way that's both impressive and terrifying. The film is a wild, thrilling ride that doesn't compromise anything to showcase its entertainingly terrible world.

– Cody Dericks
4. The Batman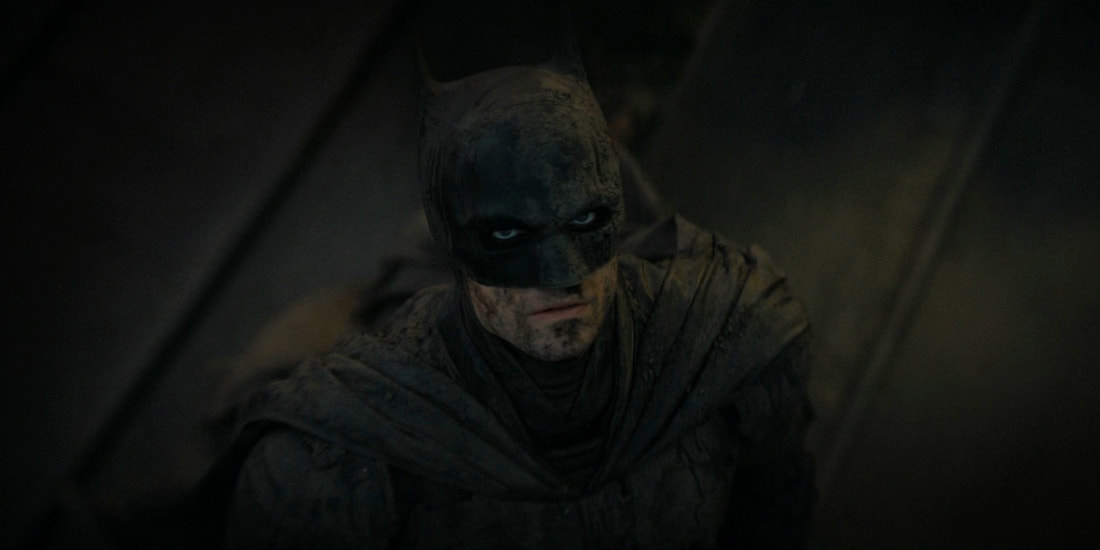 With one of the most explored characters in film and television history, Matt Reeves presents the character of Batman in a manner never before seen in his three-hour film "The Batman." Robert Pattinson brings a tremendous amount of brooding weight to his performance as the caped crusader. Unlike the previous slate of womanizing Bruce Waynes, Pattinson instead portrays a younger Batman who is obsessed with vengeance and his incapability to save the city of Gotham (which is depicted like the unknown city from David Fincher's "Se7en," covered in rain and darkness). Supported by a cast of familiar characters in unfamiliar circumstances, Reeves has infiltrated the bloated superhero monopoly with a true-crime drama full of intrigue, suspense, and style as Batman must go against the mysterious deadly terrorist, The Riddler (Paul Dano). With enough material to fill a television mini-series, Reeves and Pattinson have set the stage for a darker and more mature take on a beloved character, which will certainly be explored further in future films.
3. Cha Cha Real Smooth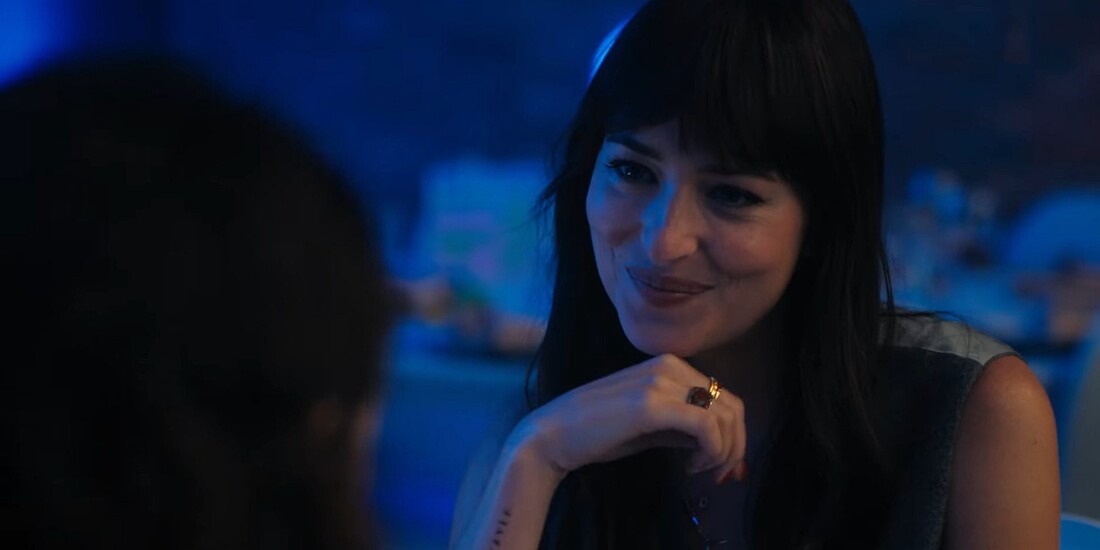 Cooper Raiff's "Cha Cha Real Smooth" is what I call "comfort cinema." That's not to say it's pure fluff or has nothing to say. On the contrary, it's comfort cinema because the film is full of catharsis and charm, which many can easily relate to. Andrew (Raiff) is an aimless college grad who wants to have his whole life figured out already, not ready to accept the aimlessness of his twenties. This quarter-life crisis of sorts is explored through his new relationship with Domino (Dakota Johnson, delivering the best performance of her career to date), who may or may not be his soulmate. Raiff's tender, mature direction brings heartbreakingly honest insight into young adulthood, both in your twenties and thirties. Even for those of us no longer in our twenties, the film will win you over with its deceptively simple story and charming atmosphere. It's rare to see a film that can be this hilarious, romantic, and moving simultaneously. And for it to come from a young twenty-five-year-old filmmaker with this level of sophistication, only two films into his career is all the more extraordinary.
2. Top Gun Maverick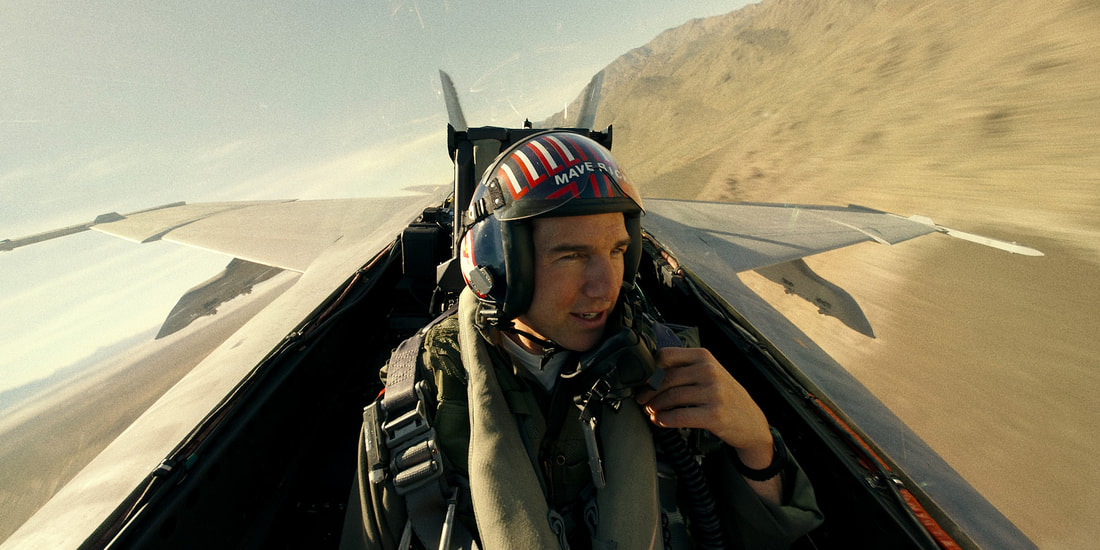 Heading into "Top Gun: Maverick," there was much to be skeptical about. While the current landscape of mainstream cinema heavily relies on combinations of recognizable IP and substantial doses of nostalgia, there was plenty of reason to doubt a long-delayed sequel to a single film that was decades old would not have the cache to warrant its own existence, let alone be an admirable achievement. One can consider such lowered expectations, but the end results are still a marvel to behold. The success of this film is not solely because of its breathtaking action set pieces, for which an abundance is provided. The true magic on display is how much one gets invested in the personal journey of these characters, clearly presenting the stakes and riding the wave of emotion with every turn. Tom Cruise has committed himself to the art of mass entertainment, and the analog nature of his execution that celebrates practicality only makes the spectacle even more jubilant. One would be hard-pressed to find a more joyously entertaining piece than this one, which showcases a complete earnestness in its storytelling while also being committed to a thoroughly exhilarating ride.

– Josh Parham
1. Everything Everywhere All At Once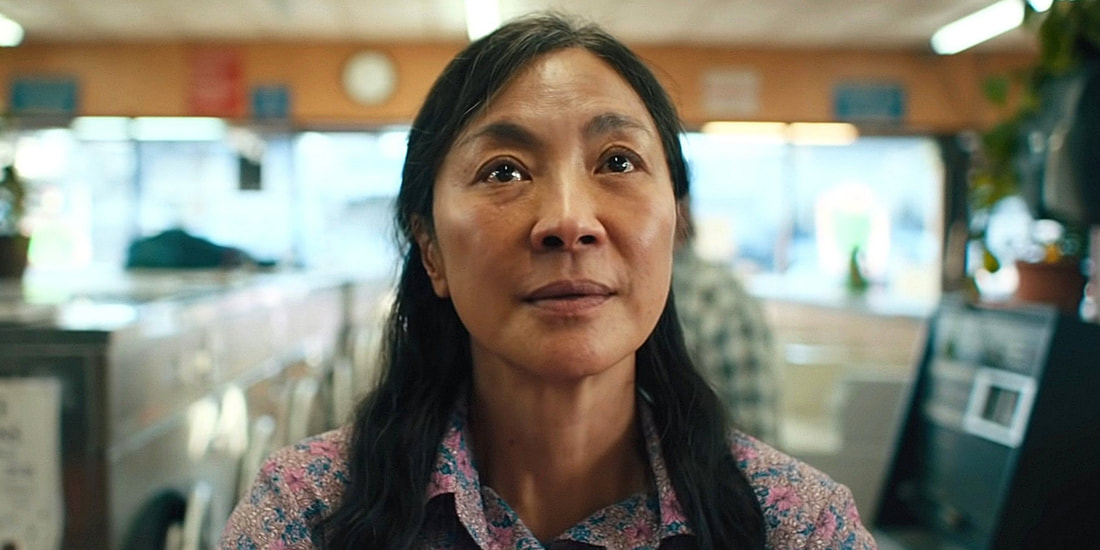 Where do you start with a movie like "Everything Everywhere All at Once"? It's a film that defies description and conventional genre categorization, bouncing between tones as often as the consciousness of Michelle Yeoh's Evelyn catapults from universe to universe, but, throughout all of this aberrant absurdity, the film ultimately reveals itself to be a rich and rousing reminder of all that cinema can be and all it can do, making you believe in movie magic again as it tears your heart to pieces and puts it back together, in even better shape than before. So much had to go right for "Everything Everywhere All at Once" to be as successful as it is that it almost feels like alchemy. From the Daniels' deliriously inventive direction to a pair of career-best turns from Michelle Yeoh and Ke Huy Quan (with both relishing the opportunity to play the most multidimensional parts they've ever been offered) to a script that brilliantly balances spectacle with sentimentality to that explosively energetic editing, every aspect of this production is utterly awe-inspiring, fitting together with one another perfectly, like pieces of a puzzle. In fact, its state-of-the-art craftwork and mightily moving messages – centered around the eternal conflict between hope and cynicism – are already leaving such an incredible impact on audiences that I suspect that, in 5-10 years, when you ask burgeoning cinephiles and aspiring filmmakers "what movie made them love movies," a majority will cite "Everything Everywhere All at Once" as their core inspiration. Simply put, it redefines the medium, reminds us of what's possible in this art form, and restores our faith in the future of film. And really, what more can you ask for in a movie?
What do you think of our list? Are there any films not mentioned that you wish would've made the cut? What's your favorite film from 2022 so far? Please let us know your thoughts in the comments section below or on our Twitter account.
You can follow Matt and hear more of his thoughts on the Oscars and Film on Twitter at @NextBestPicture