The Best Cinematography Oscar category never fails to disappoint in who the branch picks as their yearly five nominees after months of campaigning and awards groups—from critics' circles to industry events. Every year we see combinations of familiar masters and exciting discoveries. 2022 is peculiar in that it is analogous to the pre-pandemic era of calendar releases, where tentpoles and anticipated Oscar projects from big-name directors were common and less infrequent. Some holdovers, such as "Top Gun: Maverick" and "The Batman," will clash with similar big-budgeted films like "Avatar: The Way of Water" and "Babylon." Small intimate dramas like "The Fabelmans" and "Empire of Light" will have to duke it out to make the final five come nomination morning in January.
This year the landscape is filled with some of the most celebrated cinematographers—some showcasing the best work in their careers. In this article, we will cross-examine this category between NBP's top ten staff ranks and Gold Derby and thoroughly examine what our five nominees will end up being. As of December 18th, 2022, the NBP's ten staff picks are as follows (in no order): "Babylon" (Linus Sandgren); "Empire of Light" (Roger Deakins); "The Fabelmans" (Janusz Kaminski); "Avatar: The Way of Water" (Russell Carpenter); "Bardo" (Darius Khondji); "Top Gun: Maverick" (Claudio Miranda); "All Quiet On The Western Front" (James Friend); "The Batman" (Greig Fraser); "The Banshees Of Inisherin" (Ben Davis); and "Nope" (Hoyte Van Hoytema). Excluding Davis & Friend, all eight other artists mentioned have either won an Oscar (some with multiple wins) or received a nomination.
Let's begin with Ben Davis and James Friend. James Friend's astounding work on the modern adaption of the Best Picture-winning WWI classic has been a late-breaking surprise of the season. The last war film nominated in the category (coincidentally, another WWI film) was Deakin's second Oscar-winning work in "1917." War films generally have a chance to land a cinematography nomination (even better if they can land a Best Picture nomination), but it's only sometimes the case. "Hacksaw Ridge" and "American Sniper"—both films were box office successes and had broad appeal across the Academy (with two and one wins, respectively). Some of the decade's previous war film nominees include "Dunkirk," "War Horse," and "Unbroken." One of the major highlights of "All Quiet On The Western Front" has been its impressive cinematography which emphasizes the novel's gnarly imagery, being aptly compared to Kaminski's iconic work in "Saving Private Ryan." This one will be more determined by how much Netflix prioritizes its awards campaign, considering the last five years, Netflix has managed a nomination in the category (with two wins) and their slate of cinematography contenders is incredibly stacked. "All Quiet On The Western Front" definitely has the goods to clinch itself for a nomination; its placement in the top ten is warranted.
Next, we have Ben Davis's for "The Banshees Of Inisherin." This film has quickly climbed up the predictions charts since its premiere in Venice and could perform extremely well, as did McDonagh's previous Oscar Contender, "Three Billboards Outside Ebbing, Missouri." That film gained crafts nominations for its score and editing. "The Banshees Of Inisherin" is in a much better position with the potential to overperform, and securing a cinematography nomination is in the cards. One feels transported to this fictional Irish island that is given an isolated feeling. This leads to the narrative's closed-off nature of a small remote world of mundanity and routine, with wide-angle frames of the breathtaking Irish coast, the clashing ocean water, and the open blue sky that seemingly encompasses this small green patch of humanist drama. Davis came close to a nomination with "Three Billboards Outside Ebbing, Missouri," and while he is known for his prior works on big, ambitious Marvel projects—including Chloe Zhao's naturalistic "Eternals"—the fact that "The Banshees Of Inisherin" has positioned itself as a top-five contender lends validity to Davis gaining his first nomination for his beautiful candlelit interiors that contrast the overwhelming gorgeous landscape surrounding this friendship fallout.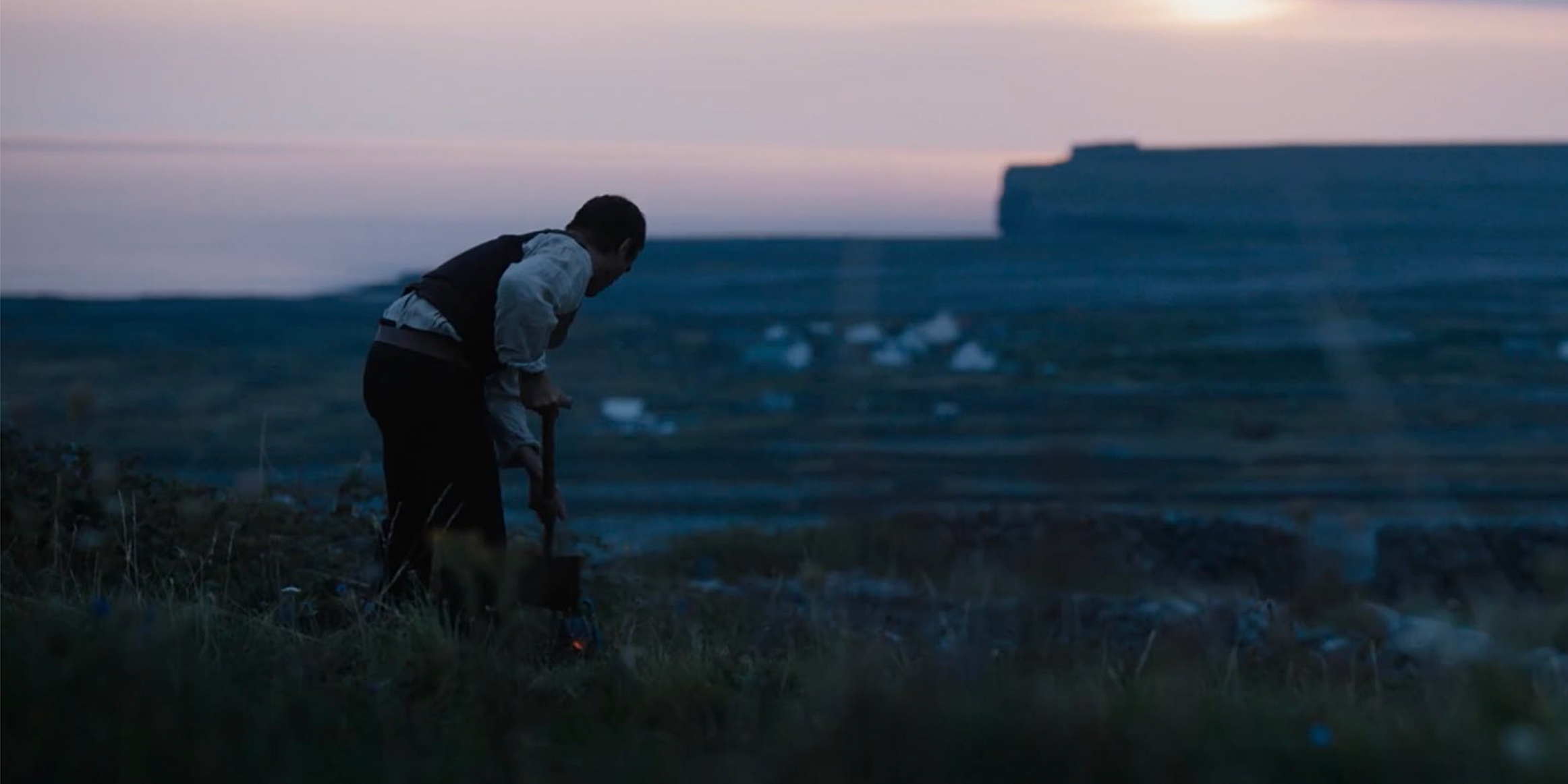 Claudio Miranda's work on "Top Gun: Maverick" is interesting. The main selling point of Miranda's cinematography is the beautiful and intense sequences involved with the real-life flying scenes. Due to the tight setting, actors had to act as camera operators for their cockpit scenes, while Miranda utilized a variety of lenses to capture the intense acrobatic nature of the fighter jets as well as long zoom lenses to capture the fast-motion action. There's no doubt the amount of effort Miranda put into this sequel paid off, as the sequences are crisp, clean, and clear that any viewer can watch at ease without the images being distorted. It's not cinematography that is beautiful in a traditional sense; it speaks more to the ingenuity of Miranda's work and the tactics he used to capture the scale and intensity of real life. Miranda is no stranger to the branch, as he's been nominated for "The Curious Case Of Benjamin Button" and "Life of Pi" (where he won his first Oscar). "Top Gun: Maverick" has surprised many by being one of the few blockbusters that can contend at the Oscars in several categories, including Sound and Film Editing. Recently, as a surprise to some of us in the awards space, it has begun a winning dominance in securing wins from numerous early organizations—ranging from winning cinematography prizes from NBR, NYFCC, AFCA, WAFCA, LVFCS, DFCC—the ceiling for this film's awards potential continues to shatter and defy expectations, as it will continue its subtle but consistent awards dominance. This is a film not to be ignored, as its consistent performance since the beginning of the Summer hasn't slowed down. Miranda may find himself back at the Oscars for providing a genuinely exhilarating theater-going cinematic experience.
Now we enter the A & S-tier levels, the industry's veterans that have helmed some of the most beautiful-looking films. Earlier in the Spring and Summer season, Fraiser (fresh off his win from "Dune") and Hoye van Hoytema helmed two studio blockbusters that were unique showcases from singular artists pushing their genre-filmmaking efforts to insane heights. "Nope's" strongest element is its cinematography. The nighttime sequences are beautifully lit, and its usage of IMAX cameras gives a wonderful sense of scale and awe to the alien elements that provide an overwhelming sense of looming dread and ominous horror. Recently from critics groups and top ten lists, "Nope" has enjoyed a thriving resurgence, snagging a win from NYFCO. Jordan Peele's ambitious efforts shouldn't be ignored outright.
Fraiser's work on "The Batman" has been lauded and celebrated for being one the most beautiful comic book films and blockbusters in recent memory and capturing the iconic artwork from the comics to live action. Fraiser shouldn't be discounted purely for its comic book roots, as he's on a high from his "Dune" win, and the anticipated work for its sequel and the timing of these projects around his victory couldn't be more perfect. As far as blockbuster goes, "The Batman" is second only to "Avatar: The Way of Water" in contention.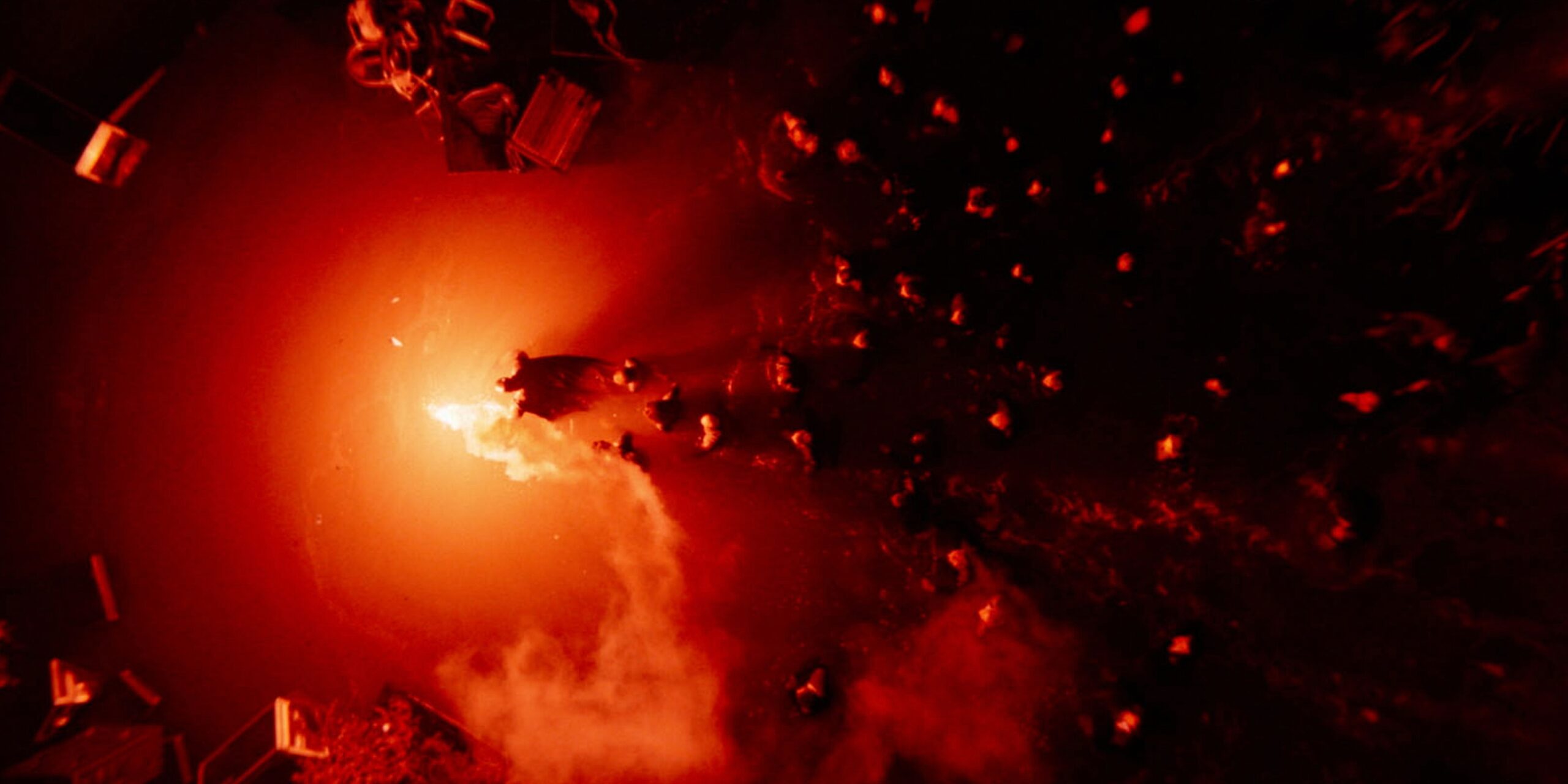 Speaking of which, regarding the sequel to one of the biggest films of all time, "Avatar: The Way of Water" does not have Oscar winner Mauro Fiore returning this time, as this and the third film are lensed by previous Cameron collaborator, Russel Carpenter. Carpenter won his first Oscar for Cameron's second biggest film of all time, "Titanic," and he has upped his capabilities to match Cameron's technical prowess in bringing the underwater world of Pandora to life. Considering how heavy-intensive the underwater sequences are presented due to the ground-breaking advances made with motion-capture photography and the Academy's open embrace of recent cinematography winners combined with incredible improvements in technological advances, such as "Gravity" and "Life of Pi," "Avatar: The Way of Water" is roaring back into theaters transporting millions of us back to the world of Pandora.
Darius Khondji's work on Iñárritu's "Bardo" would mark Netflix's other cinematography contender. Even amidst its mixed reception (from the high positive to the lowly negative), Khondji's work has been commented on as being the best singular aspect of the film, as the narrative goes through several fantastical sequences and some involving historical recreations. If nominated, this would mark Khondji's second nomination in twenty-three years, after his first nomination for Alan Parker's 1996 musical drama, "Evita." While branch favorite Lubezki has helmed Iñárritu's past two Oscar-winning films, it is hard to determine how much favorability Khondji has. Still, his work in "Bardo" is truly magnificent and awe-inspiring. It would fit in line with recent international contenders that land cinematography nominations, as "Roma," "Cold War," "Ida," and "The Grandmaster" have accomplished. Netflix has positioned "Bardo" as their biggest contender, giving it an extended theatrical release a month before the streaming service premiere. Iñárritu's willingness to re-edit the film to have it be leaner can lend credence to how Netflix will prioritize it.
The last three films to contend just for the nomination (but win) have consistently landed with Deakins, Kaminski, and Sandgren in many predictions. Deakins would seem like an easy shoe-in, as "Empire of Light" marks his follow-up to his last collaboration with Mendes on "1917," and he's been nominated for a total of fifteen times, seven since 2010. However, "Empire of Light" has not landed to the enthusiastic raves some may have expected. It's not in the territory "Bardo" finds itself, but it lacks the kind of beloved passion that could elevate its status in the awards race. As beloved as Roger Deakins is, we, as prognosticators, should acknowledge he doesn't always have to be nominated. Even out of his four collaborations with Mendes, he has only been nominated for "Skyfall" and won for "1917." Both times his work has been remarked as the best he's ever shown in spectacular fashions through the avenues of being the best Bond film or a continuous one-shot war film. "Empire of Light" reminds me of his earlier work with Mendes, such as "Revolutionary Road" or his later works with the Coen Brothers. He's a professional where films will always look beautiful in the Deakins manner of giving 110%, but that doesn't always have to transfer to a nomination. Still, Roger Deakins carries a lot of weight if you're a cinematography branch member. Can the muted but fair reception to "Empire of Light" keep him from being name-checked at the detriment of an overwhelming lineup of notable works? This will be interesting to see play out. Can a branch favorite be maxed out from being name-checked?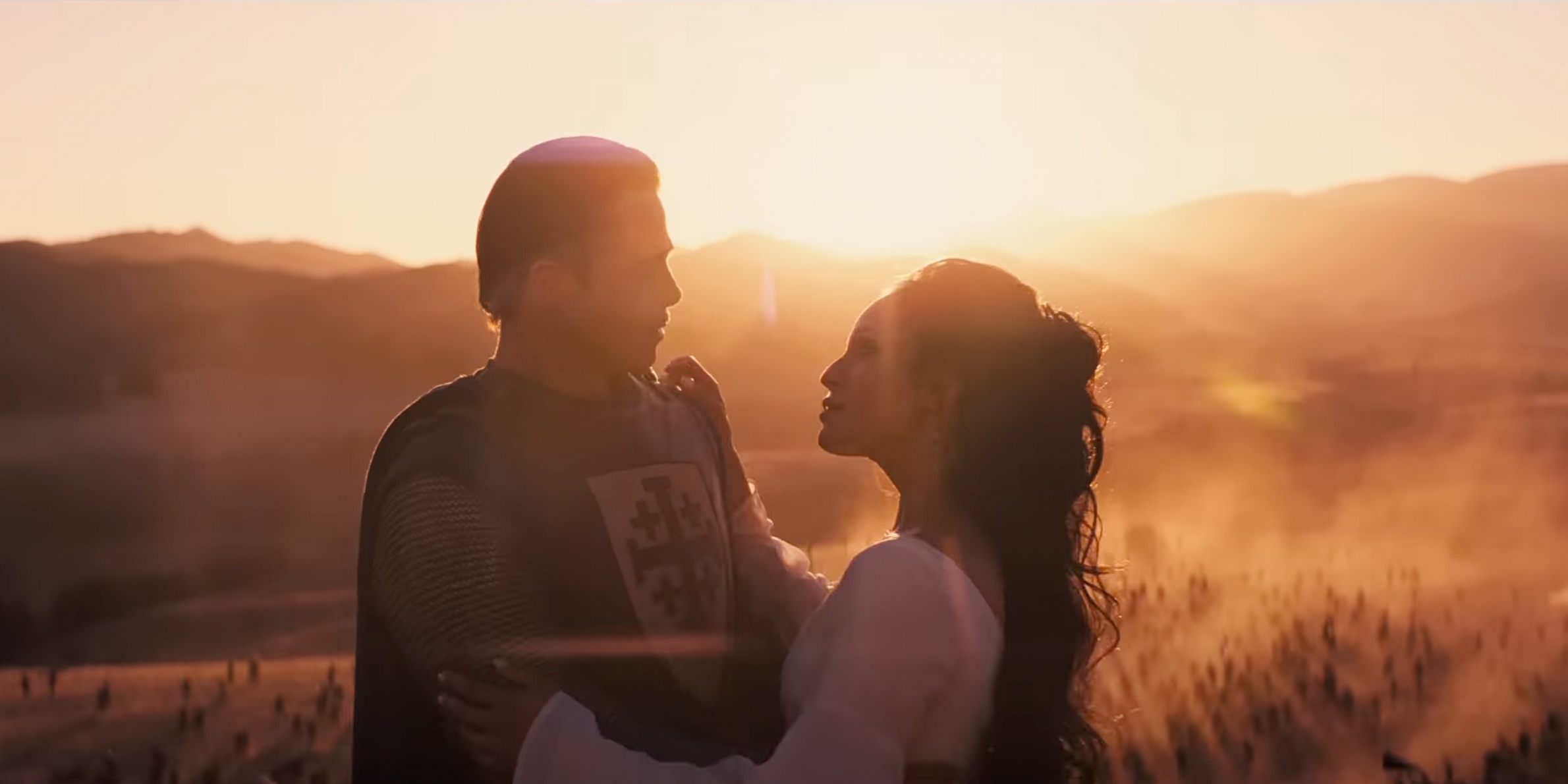 Now we arrive at frequent Chazelle collaborator Lindus Sandgren and what is probably the most monumental project both have helmed, "Babylon." A $100 million period epic about 1920s Hollywood that examines the hedonistic lifestyle of Hollywood celebrities and the hyper-stylized visual mania Chazelle is going for. Both Chazelle and Sandgren won their first Oscars on 2016's "La La Land," yet did miss their last film, "First Man." Based on reviews, "Babylon" is an artistic swing for the fences; there's no denying its meticulous below-the-line technical crafts are undeniable for nominations, and that includes Sandgren's vibrant and zany photography.
Lastly, we have Janusz Kaminski. Since 1993, Kaminski has worked with Spielberg nineteen times, winning two Oscars and being nominated for "Lincoln," "West Side Story," and "War Horse" while also earning another nomination for Julian Schnabel's "The Diving Bell and the Butterfly." "The Fabelmans" is currently the frontrunner for Best Picture, and working with Spielberg in bringing his childhood to life would seem like an easy clinch for a nomination. I'm not saying Kaminski won't be nominated (though I am not predicting him). Still, based on the reception and the mentions of its cinematography evoking simplistic but dreamy imagery, it seems like a far cry from the rapturous acclaim he obtained with his vivacious work on last year's "West Side Story" I remember there was momentary fear he wouldn't be nominated after missing both ASC and BAFTAs, and while he ended up being safe in the end, it does make me wonder how far less of an impact his work on "The Fabelmans" seems and can it be possible we could face a scenario later in the year? Much like Deakins, Kaminski is a professional of the highest order, and no matter what film he attaches himself to, he will always turn into a beautiful-looking film. This is when it becomes hard to determine: can a film's frontrunner status be enough for Branch members to nominate if there is fierce competition that can override a film's narrative that means nothing to individual branches? Janusz Kaminski is in the best possible situation than where he was last year; "The Fabelmans" is releasing earlier than "West Side Story" and is more situated to win Best Picture than an adaptation for a classic Best Picture winner. None of this should indicate he isn't in the running—it's him to lose, but context is always necessary, so let's keep it in mind as the year ends and how far his clout can propel him to his possible third win.
In terms of Gold Derby's top ten, their list is similar to NBP with some slight variations: "The Fabelmans" tops their predictions, followed by "Babylon," "Top Gun: Maverick," "Avatar: The Way of Water," "Empire of Light," "All Quiet On The Western Front," "Everything Everywhere All At Once" (Larkin Seiple); "The Banshees Of Inisherin"; "TÁR (Florian Hoffmeister)," and "The Batman."
Some overlap is evident in some of the cinematographers we've talked about so far. Yet, the inclusion of Hoffmeister and Seiple over Khondji and Hoteyma is fascinating and indicative of what our overall ten could be. "Everything Everywhere All At Once" has become the underdog of this year's award race. A small A24 independent science fiction comedy film has galvanized movie lovers around the world with a record-setting box office run and universal acclaim across the board from directing, acting, writing, editing, and so forth. While energetic and lively, its cinematography has yet to be a singled-out aspect. There's a playful energy to how the camera weaves and messes with formats and aspect ratios, which is aligned with the unpredictable nature of the film's sensibility. The film is positioned to be an across-the-board contender; there is a possibility that it will gain momentum and elevate other categories for recognition, and cinematography can become a coattail nomination.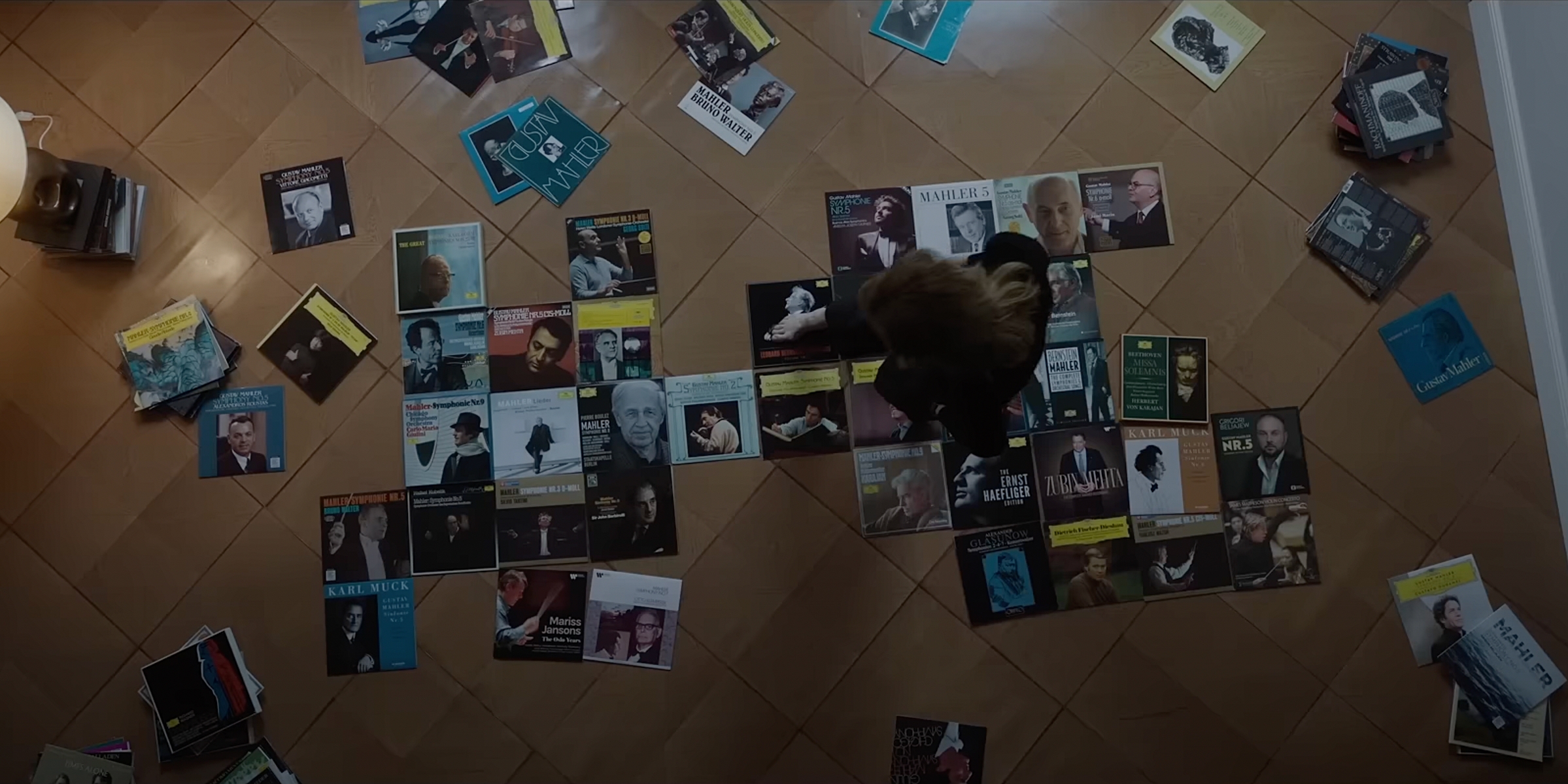 "TÁR" is undoubtedly Todd Field's most cinematic-looking film of his three efforts—photographed by a German cinematographer, Florian Hoffmeister, this is by far his most awards-friendly effort, known for working with Terrence Davies and recently on Scott Cooper's "Antlers." The film sustains a cold but slick look, told through extended long takes—the most-talked-about scene during a Julliard lecture hall that lasts for ten minutes, and it's incredibly intricate and claustrophobic, building up the momentum of the scene while establishing the authority and composed framing that connects with Tár's ability to maintain control. Despite a Spirit Award nomination for its cinematography, "TÁR" seems more on the periphery for most below-the-line technical nominations. While cinematography may seem out of reach, it's not entirely impossible. Field does an immaculate job of treating "TÁR" with enough stark coldness to give the viewer a feeling of always being distant from the character.
There is a vast slate of contenders that sit nicely outside of these lists. Some of these under-the-radar possibilities include "Emancipation" (Robert Richarson), "Black Panther: Wakanda Forever" (Autumn Durald Arkapaw), "The Woman King" (Polly Morgan), and more. The Critics Choice Awards recently nominated Russell Carpenter for "Avatar: The Way of Water," Roger Deakins for "Empire of Light," Florian Hoffmeister for TÁR," Janusz Kaminski for "The Fabelmans," Claudio Miranda for "Top Gun: Maverick," and Linus Sandgren for "Babylon." We still have important precursors from ASC and BAFTA still to come (Awards Calendar for NBP can be found here). It's one of my favorite categories to predict, and 2022 has been a year full of everlasting images.
Which film has your favorite cinematography from 2022? Which film do you think will win the Oscar? Please let us know in the comments section below or on our Twitter account. You can see the Next Best Picture team's latest Oscar predictions here.
You can follow Paul and hear more of his thoughts on the Oscars and Film on Twitter at @Paul_Rai28