One of the narratives to emerge coming out of the fall film festivals has been the consensus that Steven Spielberg's "The Fabelmans" is the current frontrunner for Best Picture. An autobiographical telling of one of the greatest filmmakers of all time's childhood, the film was met with an enthusiastic response at the Toronto International Film Festival, where it later went on to win the coveted audience award, which has been a good luck charm for Best Picture contenders as of late with receiving nominations ("Room," "Jojo Rabbit" and "Belfast") and in some cases, winning ("12 Years A Slave," "Green Book" and "Nomadland").
However, what we've seen happen more often than not in recent years is an underdog narrative form for a film that is flying under the radar, that there is a clear passion for, and while we wait for the more robust Best Picture contenders to duke it out, we sometimes don't notice that steam is gradually building for another, ready to come up from behind and take the ultimate prize. We've seen this happen most recently with "Green Book" in 2018, "Parasite" in 2019, and "CODA" last year. And I know what you're thinking; some of you already knew that these films were formidable Best Picture contenders that could go all the way to an Oscar win. But the majority of people did not feel this way, not until the groundswell started to rise up late in the season and key precursors such as PGA, SAG, and WGA fell into their laps.
One film this year that has the same level of universal acclaim, buzz, and passion is Daniel Kwan and Daniel Scheinert's "Everything Everywhere All At Once." Ever since its world premiere at the SXSW Film Festival, it has received near-universal acclaim with a 95% on Rotten Tomatoes, 81 on Metacritic, and a 4.5 on Letterboxd. It received the most Midyear Awards from the Hollywood Critics Association, winning in every category it was nominated in. It's also A24's highest-grossing film to date with $100.7 million, becoming their first film to cross the $100 million mark. It has several built-in narratives for its cast, including long overdue recognition for its leading star Michelle Yeoh, a career revival for Ke Huy Quan after a nearly 40-year absence from the screen, and providing a breakout role for Stephanie Hsu (having an Oscar-less Jamie Lee Curtis also doing press for your movie certainly doesn't hurt either). The likability of the cast, combined with the highly original screenwriting and directing from the Daniels, has made "Everything Everywhere All At Once" one of the easiest films to root for this awards season.
Early on in the year when the film was first released, most critics already had a firm grasp of how brilliant the film was. Still, any talk about its awards potential was always suppressed by comments such as "It's too weird for them," "It's too early to be talking about that," and "Let's wait and see." Even yours truly, who loves the film unabashedly, has had to keep his expectations in check all season regarding the film's awards prospects. At the time of its release, it felt most likely to be a contender in Best Original Screenplay at a minimum, with an outside shot at Best Film Editing. Fast forward six months, and after we've seen a few presumed Oscar contenders receive a lukewarm response after their world premieres, such as "Blonde," "Empire Of Light," "The Son" and "Bardo," the love for "Everything Everywhere All At Once" is already firmly established and growing more and more each day as more voters and other members of the industry watch it for the first time as A24 continues its campaign, holding screenings in NY and LA.
One such screening I happened to attend in New York was an Academy screening and one which I made a point to sit through in its entirety. It was my sixth time watching the film, but it felt brand new all over again as the response far exceeded my expectations and reaffirmed what many of us already knew about the film's brilliance and ability to play to a wide range of demographics. They laughed, they cried, they cheered, and they were invested in the Wang family from the beginning all the way until the end. No matter how much kaleidoscopic, seizure-inducing editing or dildo and butplug jokes are thrown at the audience, the love they have for the Wang family and their desire to see them emerge from this whacky story safe and together is unshakable. Coming out of the screening, I heard comments from voters saying, "She (Michelle Yeoh) was amazing." "Incredible," and "I've never seen anything like that before." When I had a moment to speak with Ke Huy Quan and ask if any of his "Goonies" co-stars had been in touch with him about his performance in the film, he told me many had not seen it yet. This surprised me initially, but it was an aknowledgement that the film's momentum is still steadily growing, albeit under the radar, which is precisely where you want to be at this point in the season.
Very rarely do we see the early frontrunner establish itself around this time of year and then hold on to that status all the way until the Oscars. Granted, it can still happen, as "The Artist," "12 Years A Slave," and "Nomadland" showed us. But most of the time, audiences are far more inclined to gravitate towards the little guy in the David vs. Goliath story, and right now, that's what "Everything Everywhere All At Once" feels like at this stage in the race. It's been underestimated all year by awards pundits until now, where it's finally starting to gain traction in other categories such as Best Visual Effects, Best Sound, Best Original Score, Best Supporting Actor, Best Supporting Actress (Hsu and Curtis are both out there putting in the work), Best Director and yes, Best Picture. That minimization might prove to be its greatest strength as other films fall victim to over-exposure or high expectations from voters. Suppose their passion and energy have not been able to manifest anywhere else. In that case, they'll likely fall back on something which has withstood the entire year so far and will withstand the test of time if it were to pull off an improbable miracle and win Best Picture.
So what is "Everything Everywhere All At Once's" path to a Best Picture win? What other awards could it win along the way to make it a viable contender outside of presumed enthusiasm and love? Winning Best Original Screenplay is a must, in my opinion, as "Parasite," "Green Book," and "CODA" all won the coveted prize alongside Best Picture. Today, it feels far more essential to be the screenplay winner than the Best Director winner in order to seize the Best Picture Oscar. One only needs to look at the last Best Picture winners since the preferential ballot was brought back to see which films won Best Picture along with one of the screenplay awards.
2009: The Hurt Locker (Won Best Original Screenplay)
2010: The King's Speech (Won Best Original Screenplay)
2011: The Artist
2012: Argo (Won Best Adapted Screenplay)
2013: 12 Years A Slave (Won Best Adapted Screenplay)
2014: Birdman (Won Best Original Screenplay)
2015: Spotlight (Won Best Original Screenplay)
2016: Moonlight (Won Best Adapted Screenplay)
2017: The Shape Of Water
2018: Green Book (Won Best Original Screenplay)
2019: Parasite (Won Best Original Screenplay)
2020: Nomadland
2021: CODA (Won Best Adapted Screenplay)
That's a pretty good ratio. It will face stiff competition from "The Fabelmans" and "The Banshees Of Inisherin," but working in "Everything Everywhere All At Once's" favor is that no one can deny it's certainly the most "original" Best Original Screenplay contender of the year. This helped movies like "Her," "Django Unchained," and "Get Out" win the award in recent years and may prove to be the same here. If it takes Best Original Screenplay, it can pull a "Spotlight" and win just Best Picture, which will be enough. But to really solidify the deal, it should win one more, and currently, it's competitive in a few categories for a win, mainly Best Film Editing (Currently ranked at NBP at no. 1), Best Supporting Actor (Currently ranked at NBP at no. 2), and Best Actress (Currently ranked at NBP at no. 3). I have no doubt the film critics will go to bat for "Everything Everywhere All At Once" in a few of these categories when we get to the precursors but what I'll be most curious to see is if it can win the guilds such as ACE Eddie for Best Film Editing (I assume it would be competing in the Comedy category which bodes well for it), WGA (assuming it's eligible because with the writer's guild, you honestly never know), SAG (I could see this happening more than you would think) and of course, PGA. If it can pull off two or three of these, it will be in a better place than anyone would have ever thought nearly a year prior when the film first came out.
As Jamie Lee Curtis' Miss. Deirdre says in the film, "I see a story." But in this case, it does look good! The love is there. The win combination is there. So what's stopping "Everything Everywhere All At Once" from going the distance? Well, to put it simply: more people need to see it. Many are only catching up with it now because they initially wrote it off earlier in the year, but the buzz has found its way into the Oscar conversation as the film's profile continues to rise. Some have doubted A24's abilities to run a strong Oscar campaign, specifically after underwhelming back-to-back years in 2018 and 2019, where they missed nominations for movies such as "Eighth Grade," "Hereditary," "The Farewell" and "Uncut Gems." However, I do not believe this is indicative of what they're truly capable of when they have the right film. People forget "Minari" earned six nominations at the 93rd Academy Awards, including Best Picture and an Oscar win for Youn Yuh-jung in Best Supporting Actress, and last year they scored three nominations for "The Tragedy Of Macbeth" including a Best Actor nomination for Denzel Washington. In this universe, with its endless possibilities, "Everything Everywhere All At Once'," with its blend of genres, original storytelling, heartwarming story, and irresistible cast, might just be the right film at the right time, as long as voters open their (googly) eyes to it.
"It's just a statistical inevitability. It's nothing special."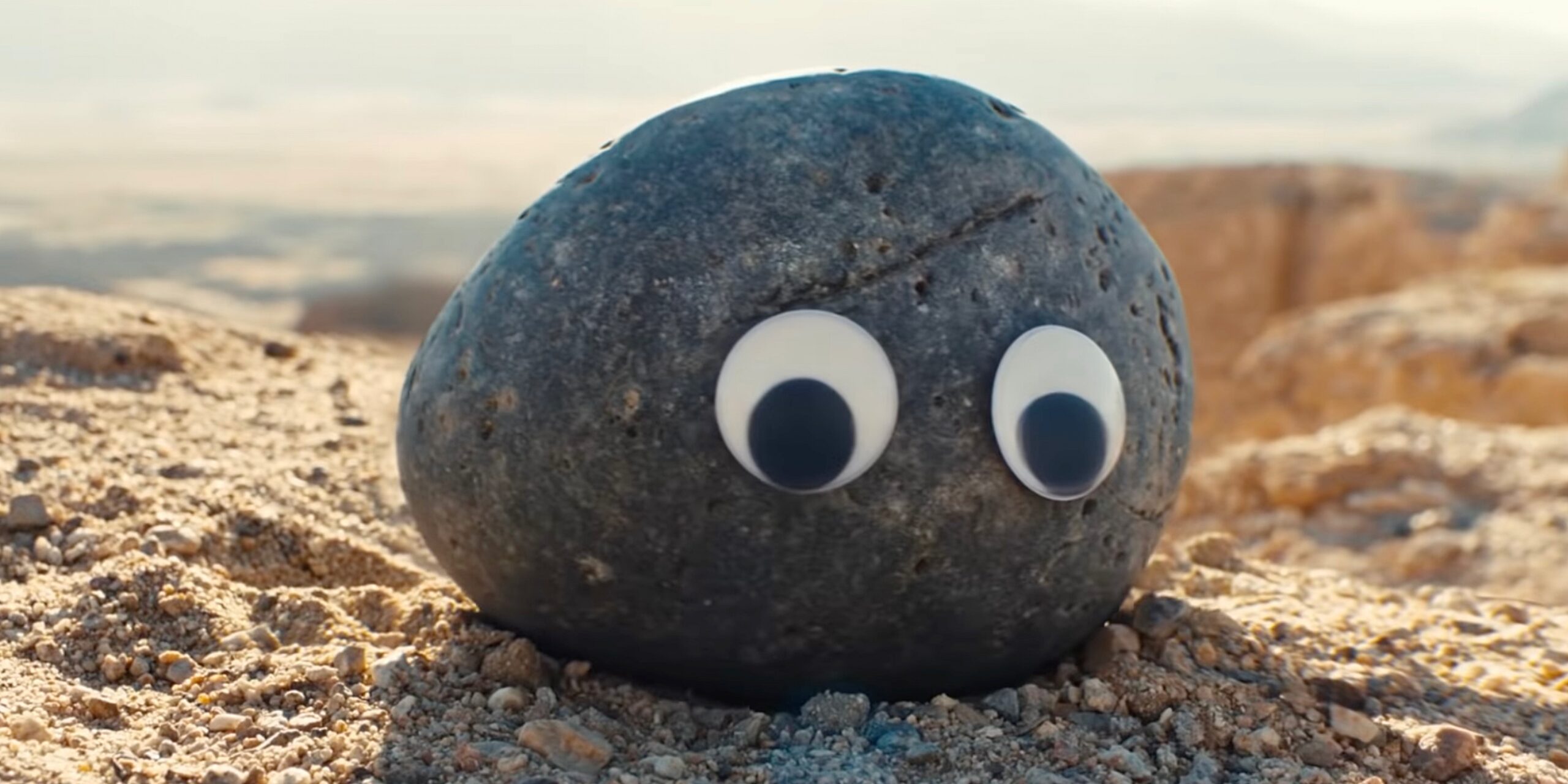 Do you think "Everything Everywhere All At Once" will be nominated for Best Picture? Do you think it can win? Please let us know in the comments section below or on our Twitter account and check out my and the entire NBP team's Oscar predictions here.