As the SAG-AFTRA and WGA strikes continue into the fall film festival seasons, we knew that more severe impacts on the worlds of film and television would be felt as more weeks go by without the AMPTP agreeing to the pay the writers and actors fairly and meeting their demands. We've already had to deal with "Problemista," "Challengers," and "Kraven The Hunter" moving to 2024, and now the most speculated and feared decision to move a 2023 film's release to 2024 has been made: on the evening of Thursday, August 24th, Warner Bros. officially made it public that "Dune: Part Two" will be moving its release date from November 3rd, 2023 to March 15th, 2024, in response to actors potentially not being available to be on the press tour for the film's release due to the strikes. For some, this may not have been a surprise because earlier in the summer, there were reports from Variety that Warner Bros. was considering moving both "Dune: Part Two" and "The Color Purple." In the end, "Wonka," "Aquaman: The Lost Kingdom," and "The Color Purple" all kept their release dates, while Denis Villeneuve's much-anticipated and expected Oscar contender moved to a questionable 2024 release date. It also takes little effort to see with the ongoing efforts of the strikes, something big was bound to move as this is undoubtedly a strategic business move by Warner Bros. to capitalize on as much box office potential as possible after suffering losses on "The Flash" and "Blue Beetle" recently and a power move on their part to force the world to turn on the strikes.
Eyebrows were raised by Warner Bros.'s new March release date. The first "Dune" had to deal with being pushed from a late 2020 release to a late 2021 release in response to the COVID-19 Pandemic, and now Denis Villeneueve's sci-fi epic is once again becoming affected by outside forces beyond his control. Why wouldn't Warner Bros. release the film during the summer movie season and give "Dune: Part Two" a massive world premiere at the Cannes Film Festival? While its March release may not be the wrong place for its box office success (see how well "The Batman" performed for Warner Bros. in this slot in 2022), it makes it more challenging to stick in the minds of voters come next year's awards season and for it to match the success of the first film. However, as frustrating and upsetting as this move is, there is a silver lining to this push from an awards season perspective. Unless the Academy of Motion Picture Arts and Sciences pushes back its telecast and voting eligibility period due to the strikes, the removal of "Dune: Part Two" from the 2023 calendar creates a massive gap, allowing for other previously released and upcoming projects to take advantage of (Next Best Picture had "Dune: Part Two" predicted for ten Academy Award nominations) the empty slots across various categories.
THIS YEAR IS ALL ABOUT BARBENHEIMER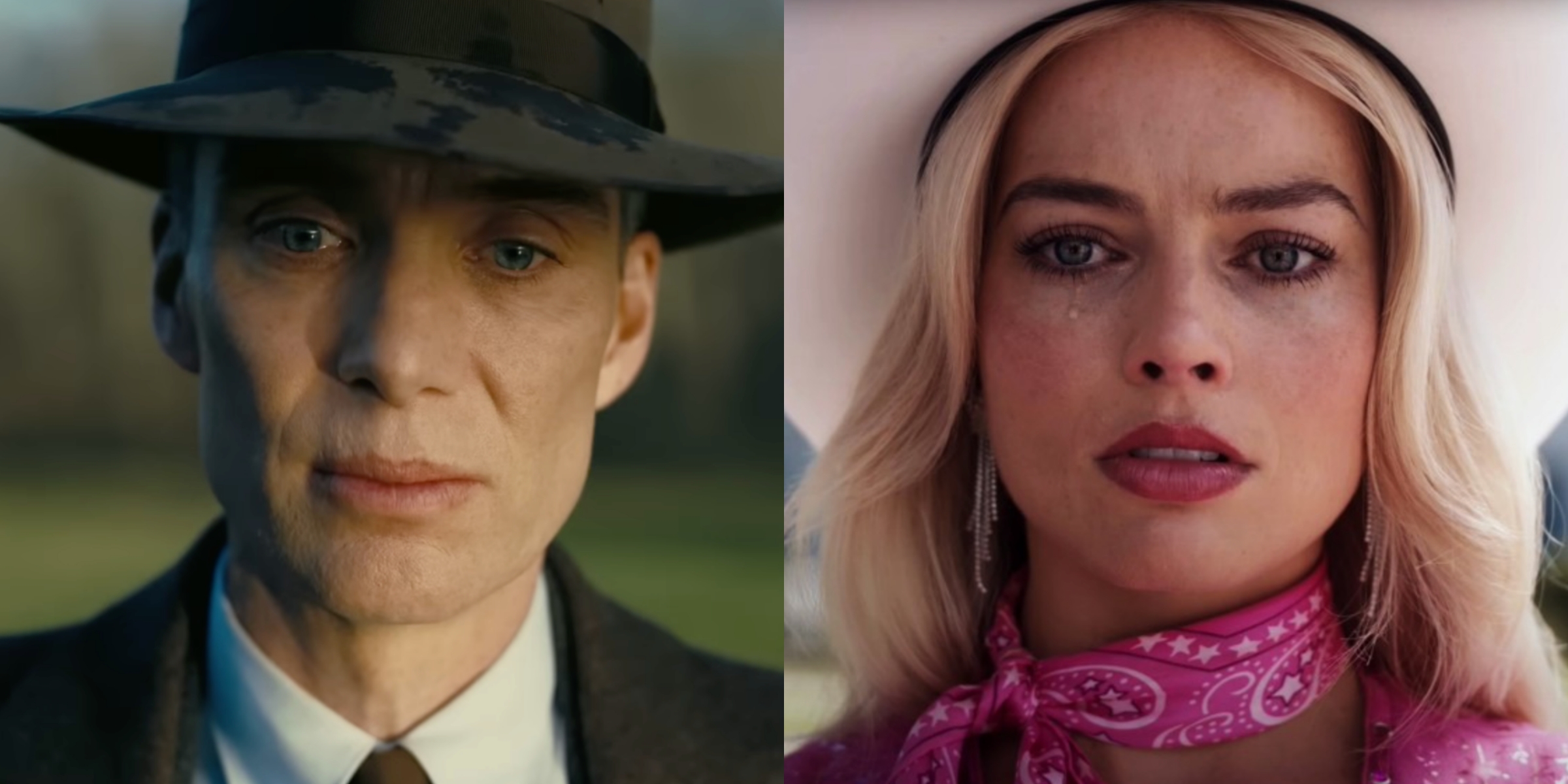 It's no secret that "Barbie" and "Oppenheimer" are the conjoined feature narratives of 2023. Granted, the year isn't over yet, but with those two films exceeding all expectations, critically and financially, setting box office records (including "Barbie" just now becoming the highest-grossing film of the year, beating out "The Super Mario Bros"), these films have become too big to deny. With "Dune: Part Two" officially out of the way, "Barbie" has become Warner Bros.'s top priority for this year's awards season. Some have said that "Barbie" would be a part of the Best Picture race with or without "Dune: Part Two" while others were still doubting its chances for Best Picture and Best Director. However, this decision from Warner Bros. has solidified its chances of representing the major film studio heavily during this year's awards season without having to face Villenueve's film as competition in any of its categories, including Best Picture, Director, Adapted Screenplay, and the craft categories. As far as wins go, this could put Warner Bros. in a position to go all out for pushing a sweet narrative for the screenwriting duo partners Greta Gerwig and Noah Baumbach to win their first Oscars together for Best Adapted Screenplay. And then there's "The Color Purple" to consider. If it becomes a beloved adaptation of the Tony-winning musical, it could also benefit from the absence of "Dune: Part Two" and allow Warner Bros. to completely dominate the Academy Awards with two films across the board with above and below-the-line categories.
Since the opening of Christopher Nolan's mega-successful "Oppenheimer," there has been nonstop talk about its awards prospects. Next Best Picture currently believes the film will receive twelve Oscar nominations and win quite a few of them, including Best Picture and Best Director. Likewise with "Barbie," "Oppenheimer" would've been a serious Oscar contender had "Dune: Part Two" still been a part of this year's race. But now, with the big technical contender out of the way, at least two of "Dune: Part Two's" originally predicted wins for Best Visual Effects and Best Sound have passed over to "Oppenheimer," increasing its win count and ever-increasing its odds of winning the top Oscars for Picture and Director. There's undoubtedly an overdue narrative for Christopher Nolan to finally receive proper recognition from the Academy as the acclaimed and ambitious director has been considered one of the all-time greats. Add the observational stat that many of the Best Director Oscar winners in the last fifteen years have won when they have an across-the-board nominated contender that wins heavily in the below-the-line categories. Most recently, last year's winners, The Daniels, won Best Director when their film "Everything Everywhere All At Once" also won Best Film Editing and was nominated in an additional nine Oscar nominations. With the absence of "Dune: Part Two," Nolan's historical biopic now looks locked to win, or at the very least, seriously contend to win in categories the first "Dune" won Oscars in, such as Best Film Editing, Cinematography, Original Score, Sound, and Visual Effects.
AN OPEN RACE FOR BEST VISUAL EFFECTS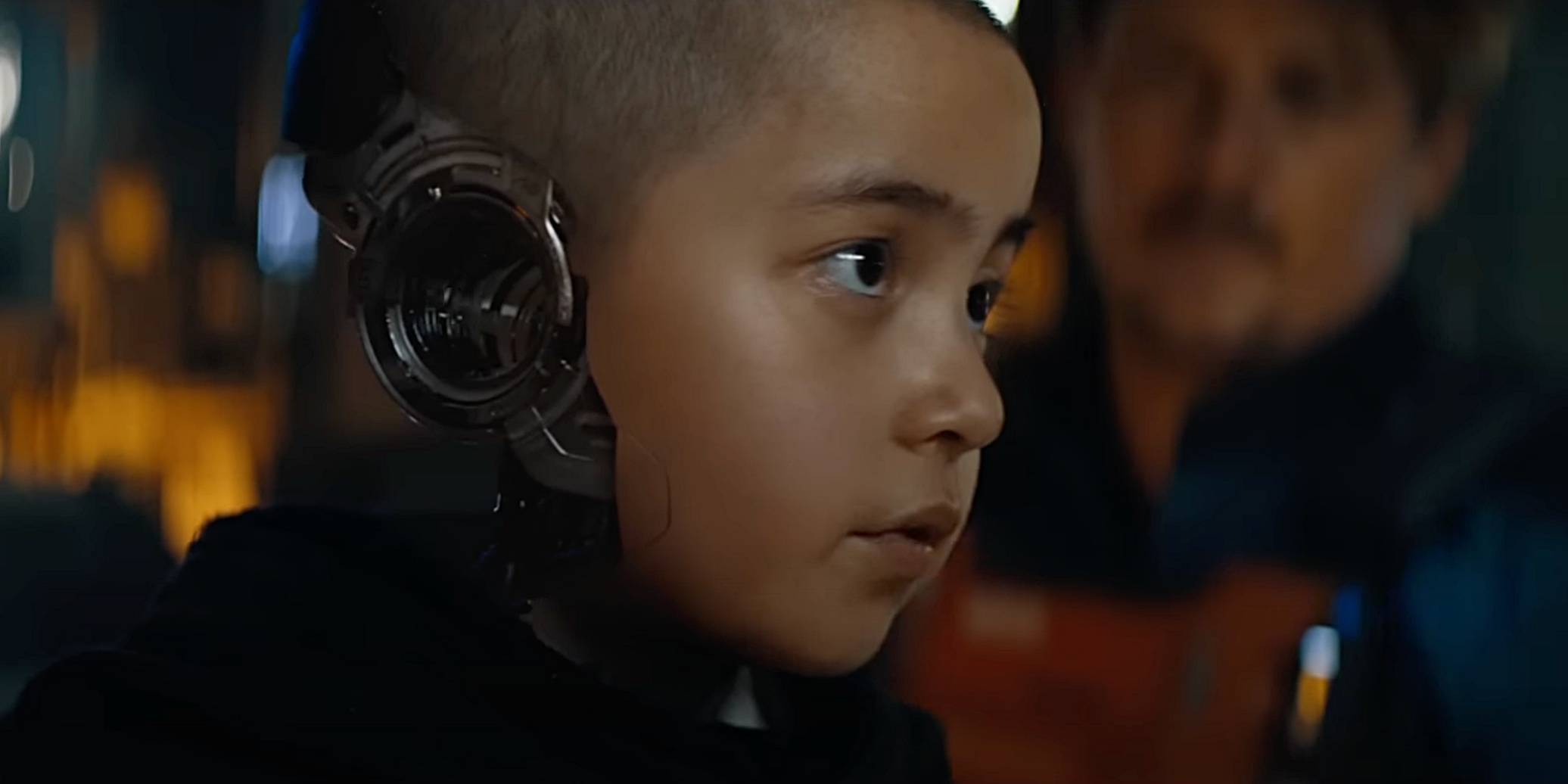 Speaking of Visual Effects, imagine if last year it was announced that "Avatar: The Way of Water" would be pushed to the following year. Having such a sure-fire contender for an Oscar win no longer in that position with no clear alternative makes the race more exciting. One of the biggest questions we now have to ask is, "What's winning the Oscar for Best Visual Effects?" "Dune: Part Two" was seen as a lock in the category after the first film won in 2021, and "Dune: Part Two" looked like it could be the only Best Picture nominee in the category this year. Like "Gravity," "Avatar" and even the first "Dune" before it, "Dune: Part Two's" trailer gave prognosticators confidence to predict the film to win almost a full year in advance with little doubt as to what could possibly unseat it. Now, that conversation is wide open.
If we're looking at Best Picture contenders, this could be yet another win for "Oppenheimer," as it may be the only Best Picture contender in the Best Visual Effects Oscar race. There has been some debate online as to whether "Oppenheimer" is guaranteed a Best Visual Effects Oscar nomination or not, as Christopher Nolan has made it known time and time again there are no VFX enhancements to the film, including its memorable Trinity test sequence. That doesn't change the fact that the Trinity test is arguably the most visually dazzling scene our eyes have witnessed this year so far. Still, it does make things complicated for its chances to even be nominated in the category come awards season. There is more to the film's visual effects than just computer enhancements, but past winners have mostly had some type of supporting enhancements with its visuals. Films predominantly shot in camera and not on a green screen sound stage, such as "Interstellar" and "1917," have undergone post-production enhancements and won the Oscar for Best Visual Effects. "Oppenheimer" may struggle to make a case for itself as a nominee, but if it makes it over this hurdle and is the only Best Picture contender in the lineup, it stands a great chance at winning. With the exception of "Ex Machina," every time a Best Picture-nominated film in the last fifteen years went on to get a Best Visual Effects Oscar nomination, the Best Picture nominee would win.
"Guardians Of The Galaxy Vol. 3" is James Gunn's climactic emotional ending to these versions of the Marvel Cinematic Universe characters we've known and loved for almost a decade. The MCU isn't beloved by everyone at this point in time, with increasing reports of unfair working conditions that have finally given birth to VFX workers possibly unionizing. But even those who have been critical of Marvel's recent output have embraced "Guardians Of The Galaxy Vol. 3" as one of the more visually pleasing achievements in the MCU. A Best Visual Effects Oscar win could also be a chance for the VFX artists to make a grand statement at the Academy Awards, speaking up for the artists who face tight deadline expectations with little time or money. The MCU has received Oscar nominations in the past, but not a single film has won for its visual effects, and with "Dune: Part Two" no longer around, this could finally be the representative win for what many consider the MCU's best sub-franchise.
20th Century Fox's "The Creator" could also become the new frontrunner in this category depending on how Gareth Edwards' latest is received. The epic sci-fi action adventure has a big chance to stand out now that the other more prominent epic sci-fi action adventure is no longer a contender for Best Visual Effects. The film looks to have nearly seamless work in its futuristic setting and has been raising a ton of eyebrows for how good the visual effects look despite having a budget of below $100 million. This is certainly one to keep an eye out for.
"Mission: Impossible – Dead Reckoning Part One" may not have as great of a chance as the previously mentioned films to receive an Oscar nomination for its Visual Effects or Sound works because the Academy has somehow never nominated the "Mission: Impossible" films for a single Oscar nomination ever in the franchise's nearly three-decade run. However, the move of "Dune: Part Two" makes for an excellent opportunity for any critically acclaimed action flick to rise and secure a slot somewhere. Dazzling sequences such as the final train crash can be a fantastic showcase at this year's AMPAS bakeoffs and could finally squeeze in for a nomination or two.
Other early releases that have struggled to stay in the awards conversation, such as "Dungeons And Dragons: Honor Among Thieves" and "The Little Mermaid," have now received that extra push to find their way into a category or two. Later released films such as Netflix's "Rebel Moon" and "The Marvels" could also become contenders depending on how well they do, the latter of which will now be playing in IMAX throughout November now that those screens are available following "Dune: Part Two's" move to next year.
OTHER OPPORTUNITIES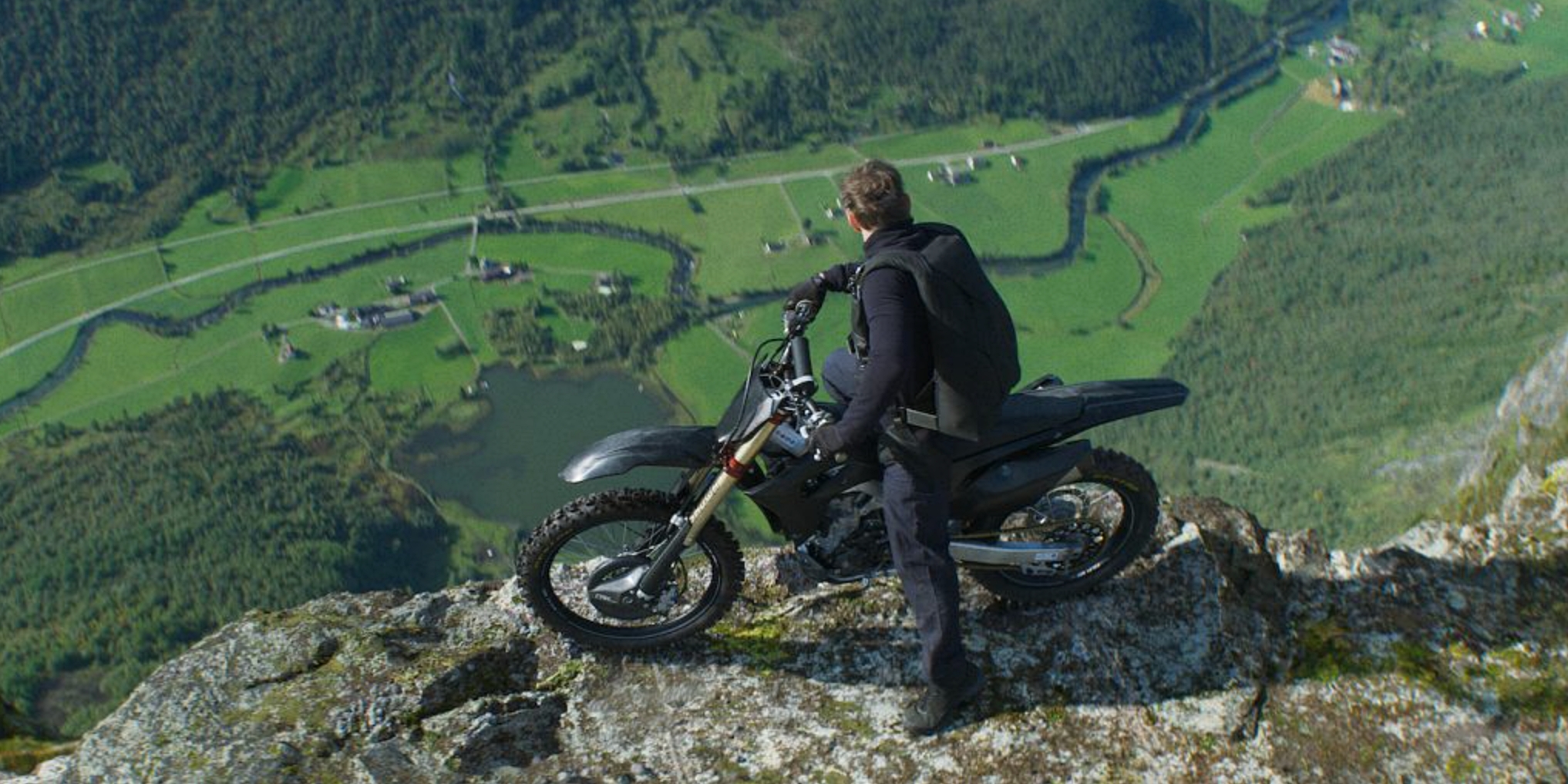 "Dune: Part Two," along with "Barbie," "Oppenheimer," and "Killers Of The Flower Moon," was seen as one of the tech-heavy contenders for this year, which has now opened the door for various categories to change who will and won't be nominated. Best Makeup And Hairstyling now has room for Netflix's "Maestro," "Poor Things," and or "Guardians Of The Galaxy Vol. 3" to fight for a win. From the first teaser trailer we saw, we knew "Barbie" would have strong Best Costume and Production Design Oscar prospects. Costumes always felt more secure, but now, without "Dune: Part Two" for Production Design (a category the first film won), "Barbie" can probably add that to its win tally as well.
Whether you think Apple TV+'s "Napoleon" or Netflix's "The Killer" will receive Best Picture nominations or not, these films are now on the radar to be nominated in multiple below-the-line categories. Nominations such as Best Film Editing, Best Sound, and Best Cinematography can rise to the occasion for these films to become heavy tech players.
Speaking of Best Sound and Cinematography, there is now a better chance than ever to see the best action film of 2023, "John Wick: Chapter 4," receive the proper acknowledgment it deserves. Like the "Mission: Impossible" Franchise, this would be the right time to finally recognize the stupendous work done on those films, with Dan Laustsen's gorgeous photography depicting the larger-than-life action setpieces being the particular highlight.
All of these potential shake-ups and opportunities created for these other Oscar contenders show just how much of a major Oscar player "Dune: Part Two" could've been this year. While sad and frustrating, its absence will likely benefit multiple films and industry professionals to finally get recognized at this year's Academy Awards, should the ceremony not move its date to a point that allows for "Dune: Part Two" to be eligible to compete again. 
What do you think about Warner Bros.'s decision to move "Dune: Part Two"? Do you think it was the right call? How will this affect the awards race? Who's winning Best Visual Effects now? Please let us know your thoughts in the comments section below or on our Twitter account and please check out our latest Oscar predictions here.