The 60th anniversary of the New York Film Festival is now officially behind us. Over the course of two weeks (three, if you include the week of press screenings that start before the beginning of the festival), I watched 29 films in total. Some of them were great, while others were not. Some will factor into this year's awards race, and others will not. One thing is for sure, though, Martin Scorsese said it best during the premiere of his new documentary "Personality Crisis: One Night Only," when he said, "This festival is a spiritual home for filmmakers and the art of cinema." You can find the full video here. I'm not going to go into detail about all the films I saw at the festival. Instead, I will list 14 below in alphabetical order with links to any corresponding reviews we may have up on the site and then go into more depth on my top 15 films of NYFF60 ranked below.
Aftersun
Alcarràs
Corsage
Is That Black Enough For You?
Master Gardner
One Fine Morning
Pacifiction
Saint Omer
She Said
Showing Up
Stars At Noon
The Eternal Daughter
The Inspection
Till
15. White Noise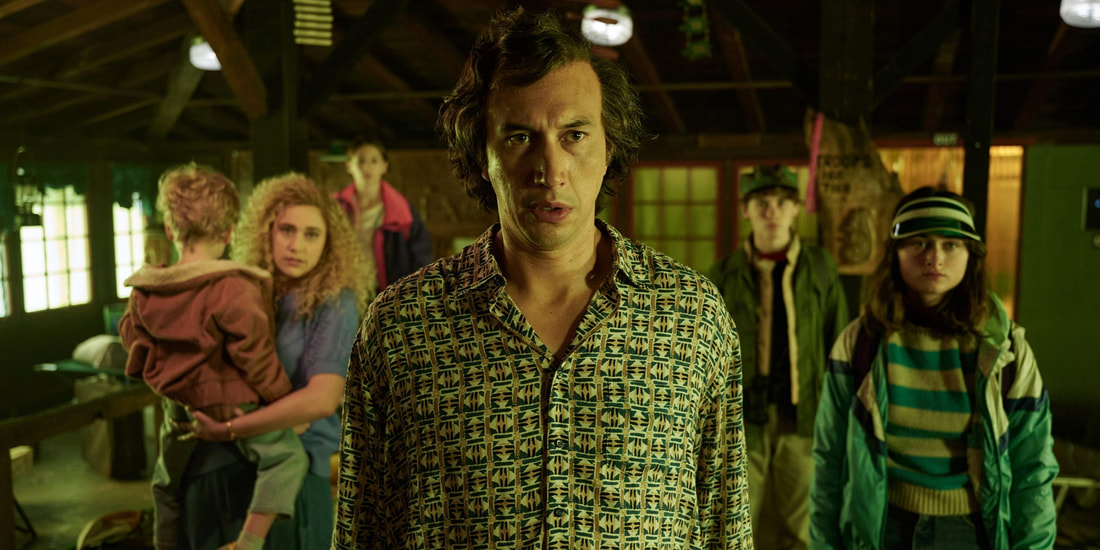 Plot: College professor Jack Gladney and his family's comfortable suburban life is upended when a nearby chemical leak causes "The Airborne Toxic Event," releasing a noxious black cloud over the region that forces the Gladney family to evacuate.
Director: Noah Baumbach
Runtime: 136
Oscar Prospects: Best Picture, Best Actor, Best Supporting Actress, Best Adapted Screenplay, Best Original Score & Best Original Song
Thoughts: "White Noise" is unlike any film Noah Baumbach has ever made before, and I think that's why it worked for me. Often messy and strange but always boldly unpredictable and exciting in its storytelling and filmmaking. Adam Driver & Greta Gerwig are phenomenal in their off-kilter comedic timing and chemistry. I also really loved Danny Elfman's soaring atmospheric score (the end credits song and corresponding dance number is a blast) and how Lol Crawley's camerawork highlighted the colors of the thoughtful production design. This wild adaptation is trying to juggle a lot of themes, but the fear of death is one that rarely feels this good or is conveyed with such a quirky personality.
14. Sr.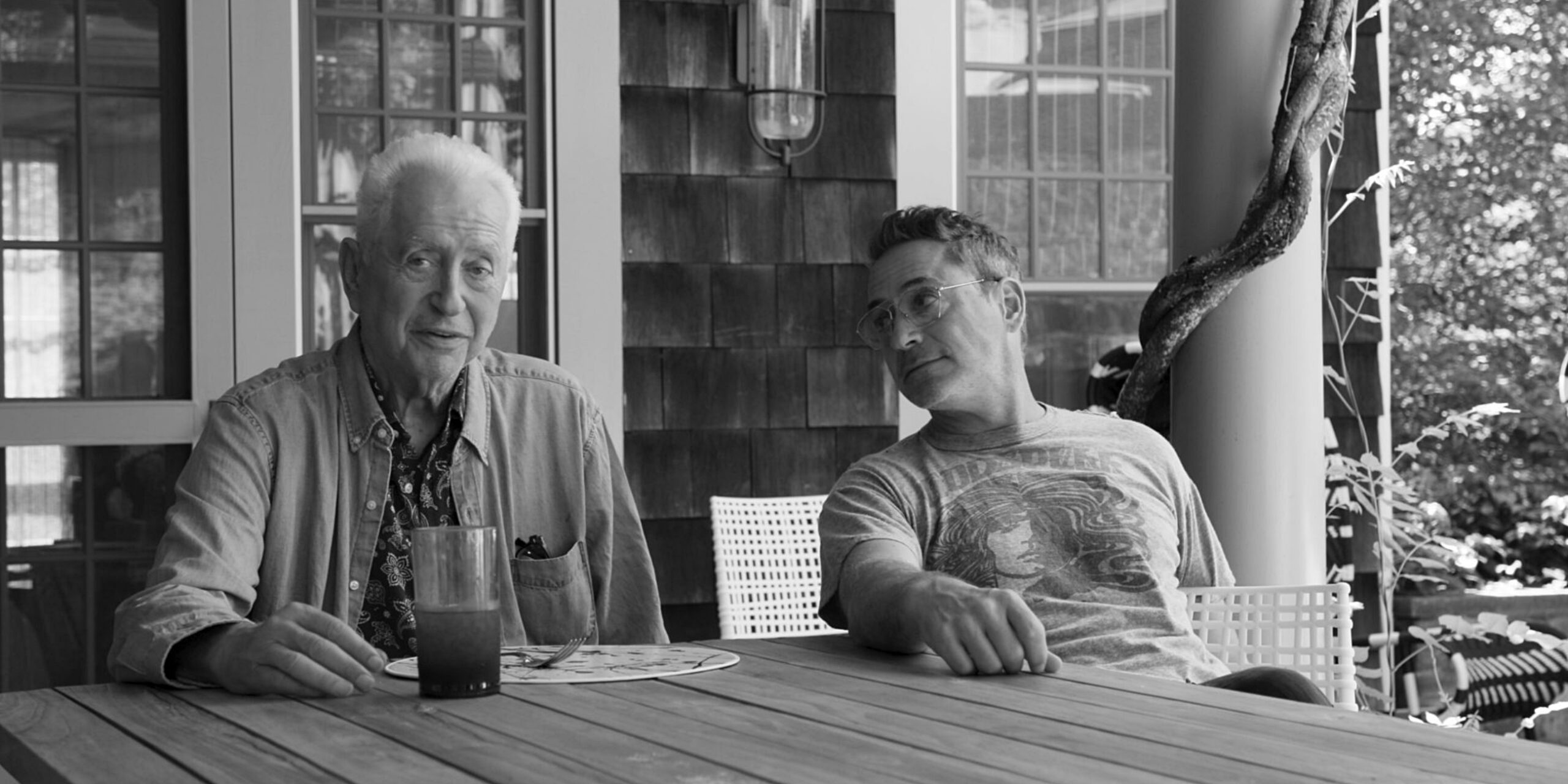 Plot: Follow the tender but appropriately irreverent account of the life and career of Robert Downey, Sr., the fearless and visionary American director who set the standard for countercultural comedy in the 1960s and 1960s.
Director: Chris Smith
Runtime: 89
Oscar Prospects: Best Documentary Feature
Thoughts: I loved the playful and poignant intimacy of Chris Smith's latest documentary, "Sr."; a wholesomely funny & insightful tribute to the life, films, and legacy of Robert Downey Sr.. Shot in black and white as Robert Downey Jr. attempts to truly understand his father during his final years, the film radiates with spontaneity and creativity at every turn. Part of the film's magic is getting the chance to see the behind-the-scenes footage showing the collaboration between father, son, and filmmaker as they each try to put their own stamp on what the final product should be. Now I want to go back and watch all the films directed by Robert Downey Sr. I've sadly missed.
13. Return To Seoul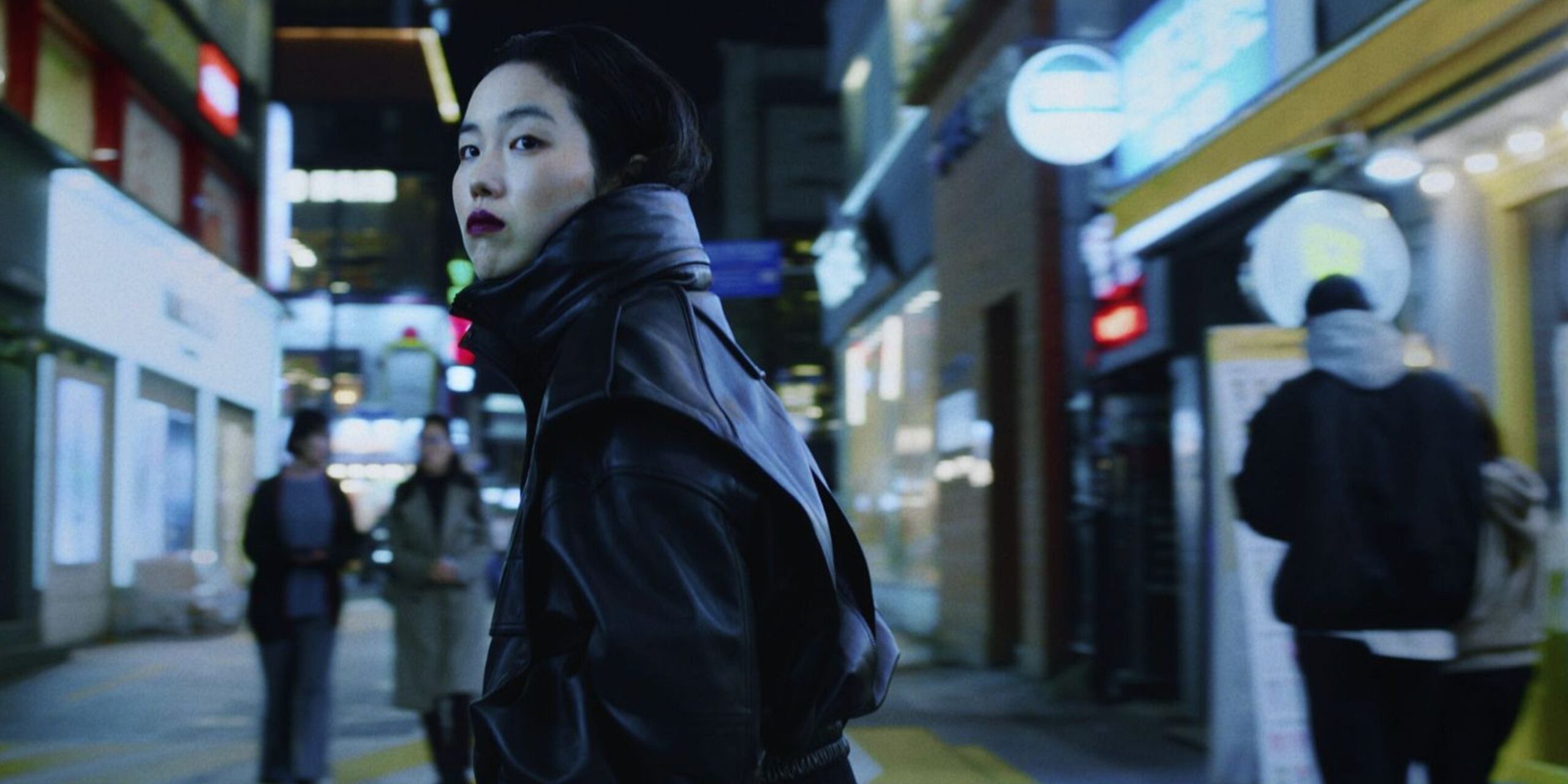 Plot: Twenty-five-year-old French woman returns to Korea – the country she was born in before being adopted by a French couple – for the very first time. She decides to track down her biological parents, but her journey takes a surprising turn.
Director: Davy Chou
Runtime: 115
Oscar Prospects: None
Thoughts: "Return To Seoul" is a wonderfully rich character study with a phenomenal debut performance from Park Ji-Min. I really loved the layered & challenging storytelling about identity and home as Ji-Min's Freddie returns home to find her biological parents. It features a great soundtrack and is one of the best examples I've seen this year at putting you deep within a character's headspace. An underrated film that may not be contending for any awards this year but is most deserving of more love.
12. All That Breathes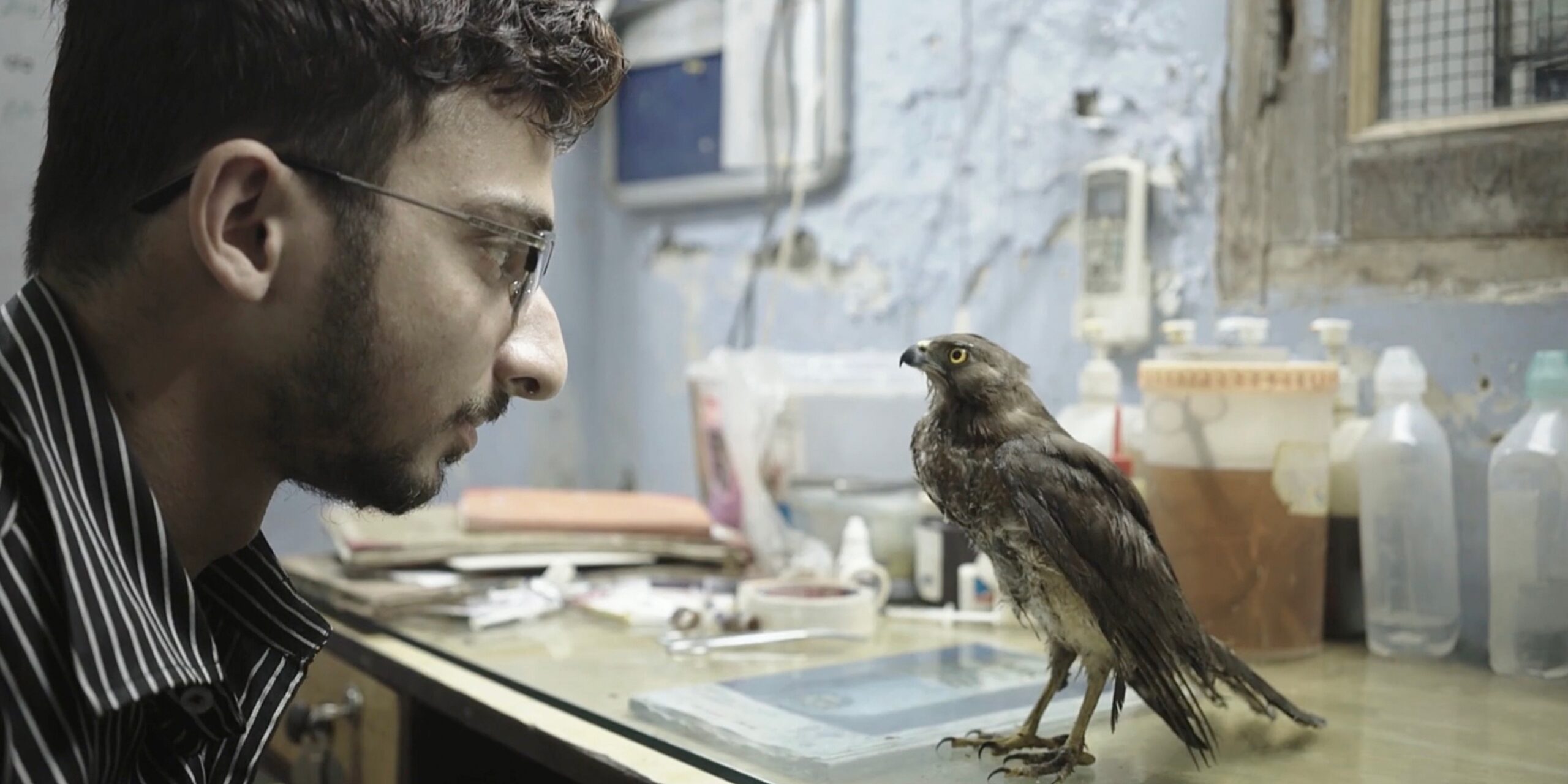 Plot: The darkening backdrop of Delhi's apocalyptic air and escalating violence, two brothers devote their lives to protect one casualty of the turbulent times: the bird known as the Black Kite.
Director: Shaunak Sen
Runtime: 97
Oscar Prospects: Best Documentary Feature
Thoughts: "All That Breathes" beautifully captures the macro and micro impact climate change has had on a fully functioning ecosystem through the eyes of two brothers caring for birds in New Delhi. A tranquil, contemplative, and universal documentary that washes over you with its visuals and message. It easily contains the best cinematography of any documentary I've seen this year.
11. No Bears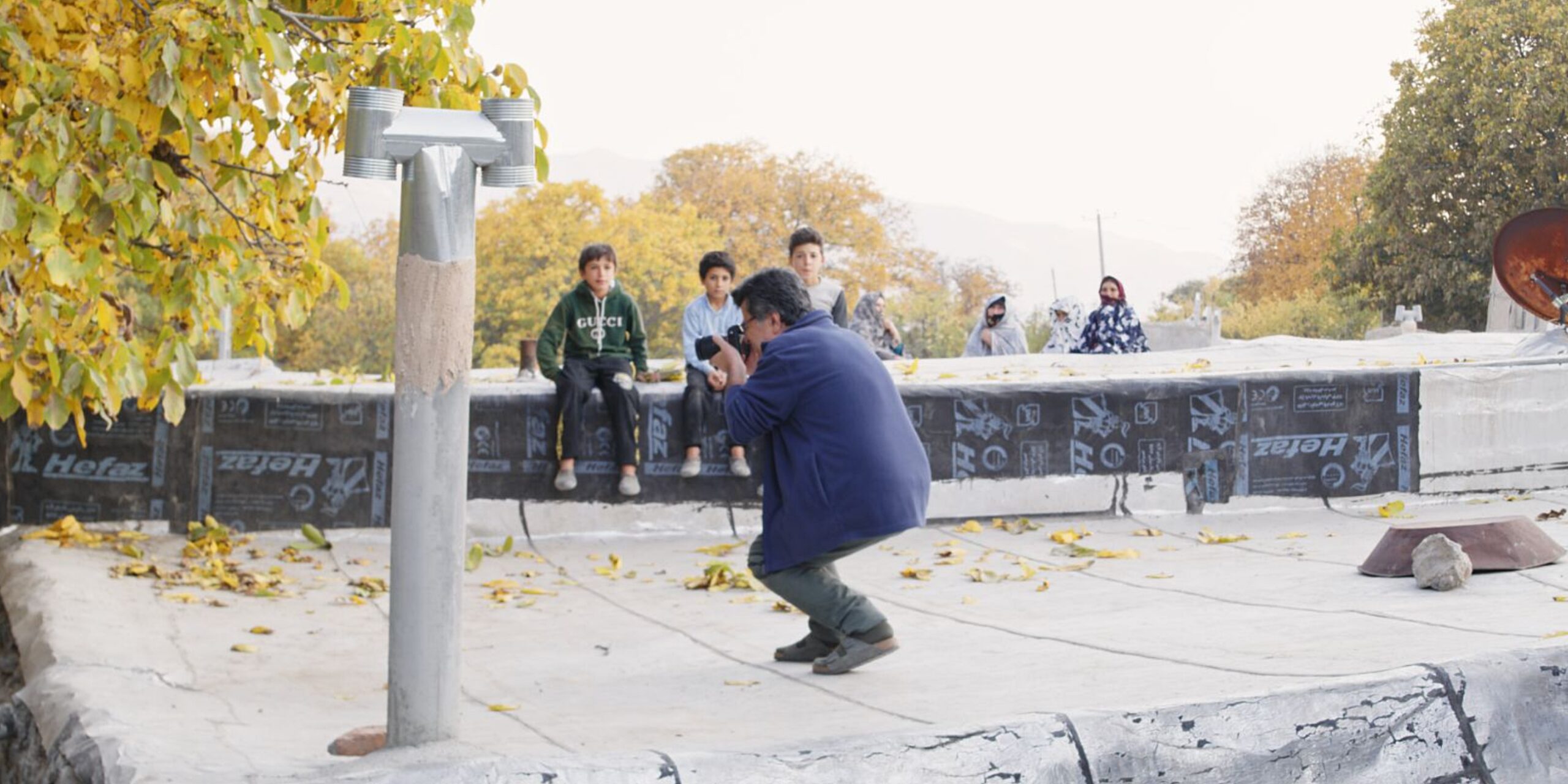 Plot: Two parallel love stories in which the partners are thwarted by hidden, inevitable obstacles, the force of superstition, and the mechanics of power.
Director: Jafar Panahi
Runtime: 106
Oscar Prospects: None
Thoughts: "No Bears" finds director Jafar Panahi once again breaking the rules, blending reality and fiction, and tearing down borders and restrictions to illuminate the true absurdity and injustices of his home country. The parallel meta-stories continually surprise, keeping you on edge until the impactful final moments. Given everything happening in Iran today, this is a timely and vital piece of filmmaking from one of our most courageous filmmakers, as he currently serves a six-year prison sentence in Iran for simply making his art and telling the truth.
10. All The Beauty And The Bloodshed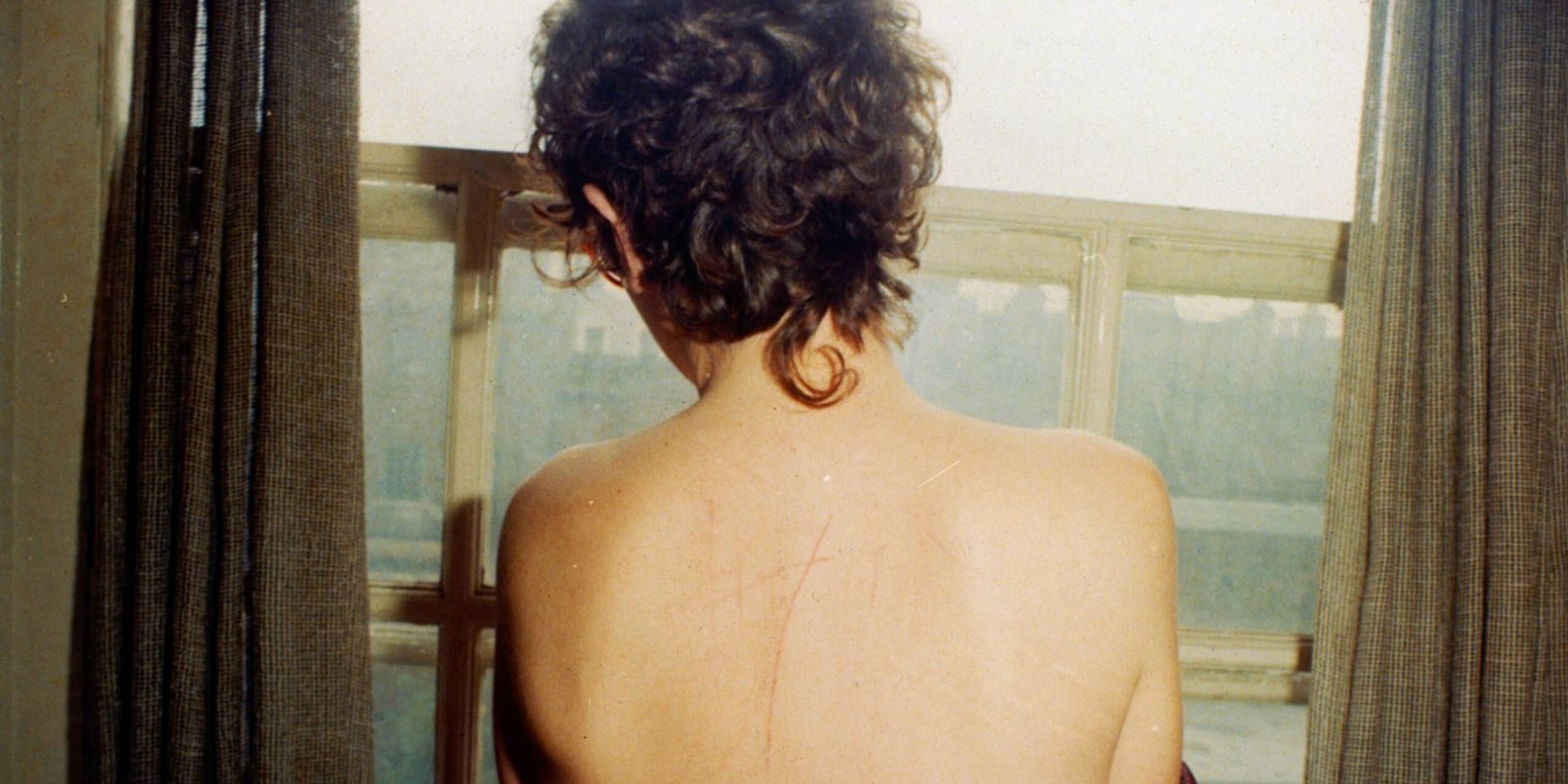 Plot: It follows the life of artist Nan Goldin and the downfall of the Sackler family, the pharmaceutical dynasty who was greatly responsible for the opioid epidemic's unfathomable death toll.
Director: Laura Poitras
Runtime: 113
Oscar Prospects: Best Documentary Feature
Thoughts: "All The Beauty And The Bloodshed" is worthy of all the praise it's been receiving so far this year. I, however, was not as high on it as others but still very much enjoyed it. It feels like it's telling two stories rather than one, thus losing some of its power and focus in the process. Laura Poitras' use of Nan Goldin's photography to illustrate her personal life is excellent, but her continuing fight against the Sackler family is the far more compelling part of the story I wish the film built up to, rather than cross-cutting between them. Still, there's no denying Poitras' sense of urgency and the film's emotional impact by the time you get to the end.
9. EO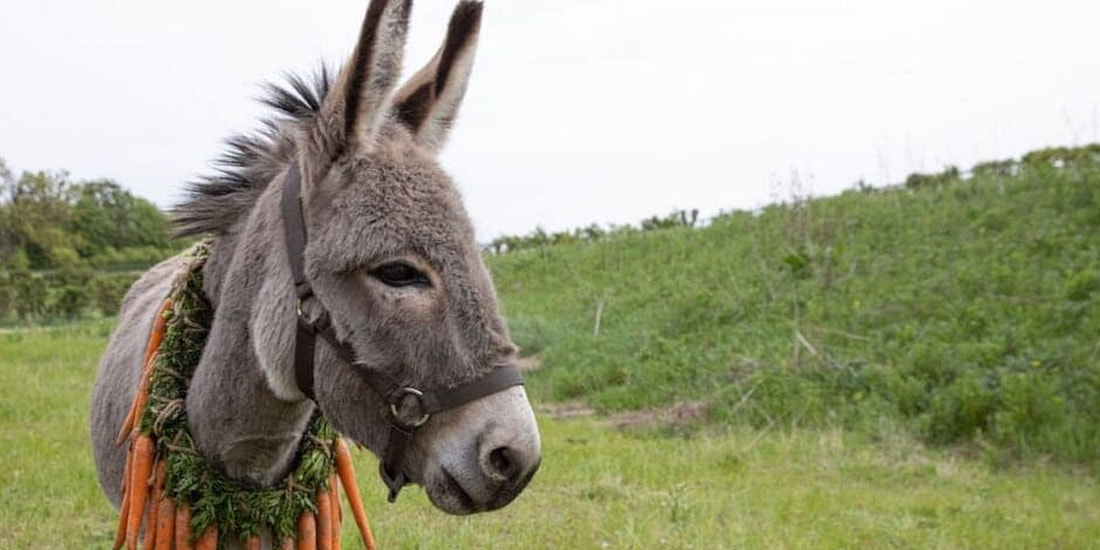 Plot: Follows a donkey who encounters on his journeys good and bad people, experiences joy and pain, exploring a vision of modern Europe through his eyes.
Director: Jerzy Skolimowski
Runtime: 86
Oscar Prospects: Best International Feature Film
Thoughts: "EO" is a modern "Au Hasard Balthazar" with its own identity as the 84-year-old Jerzy Skolimowski compassionately captures the beauty and ugliness of humanity through the eyes of a donkey wandering through Poland. The awe-inspiring images are brilliantly stitched together through creative editing and startling sound work to create a soul-stirring cinematic experience unlike any other you're likely to encounter this year. Simplistic in its premise but grand in its execution, the climatic scene had me staggering out of the theater, clutching my chest for dear life. It should be seen on the biggest screen you can find.
8. Armageddon Time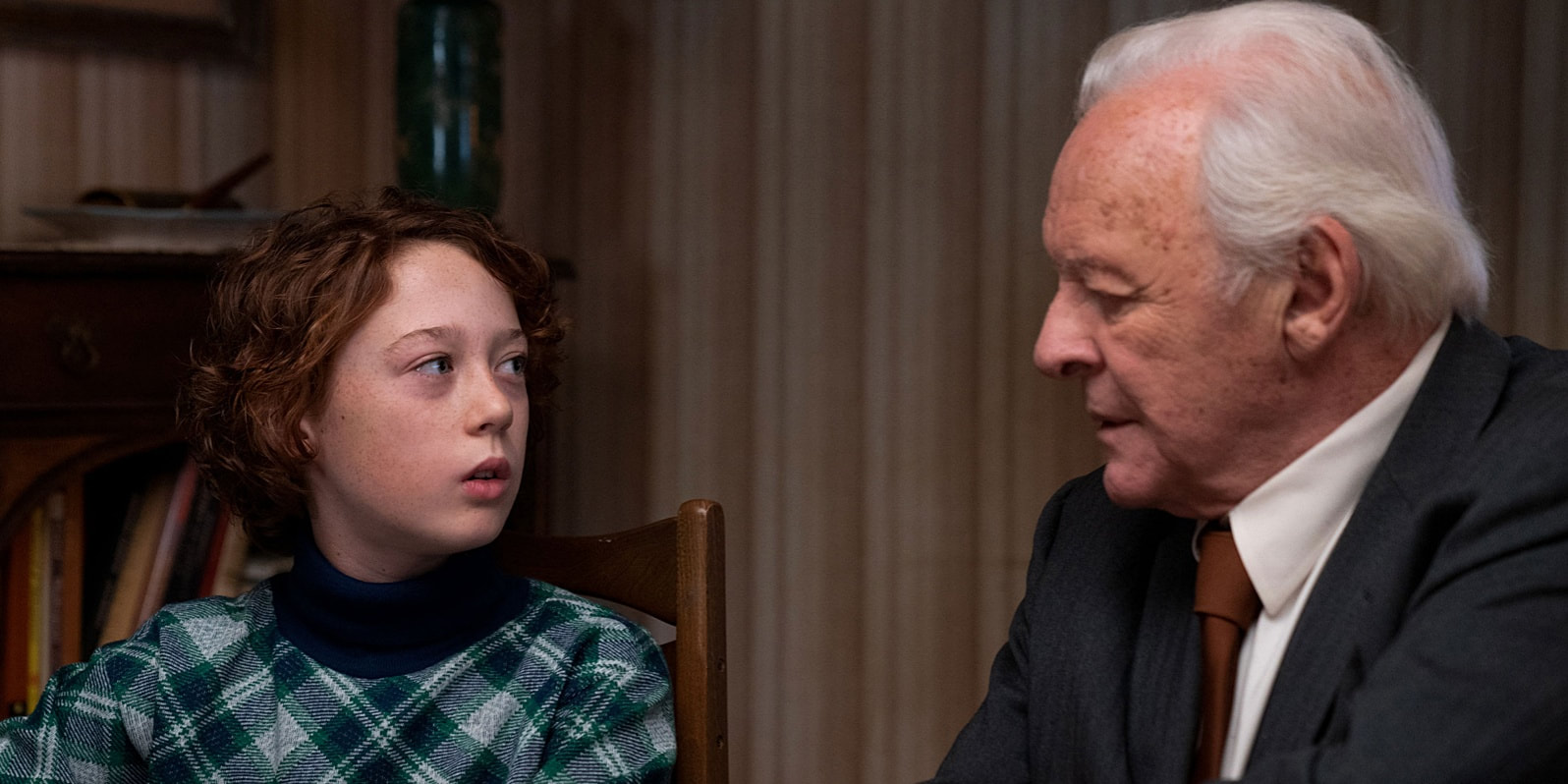 Plot: A deeply personal coming-of-age story about the strength of family and the generational pursuit of the American Dream.
Director: James Grey
Runtime: 115
Oscar Prospects: Best Original Screenplay, Best Supporting Actress & Best Supporting Actor
Thoughts: "Armageddon Time" is one of the best coming-of-age films I've seen in years precisely because it's stripped of nostalgia and has a lot more on its mind than most other films in the genre traditionally do. Director James Gray's personal story of his childhood in 1980s Queens, New York, takes on big and challenging societal themes through the eyes of his young, naive self in earnest and honest ways. Some may not like such a frank depiction of what happened to him or simply not care about seeing events play out from the now experienced eyes of a straight, white man stricken by guilt, but Jeremy Strong, Anne Hathaway, Anthony Hopkins, and Banks Repeta all deliver fantastic performances that I emotionally responded to in ways that surprised me.
7. Descendant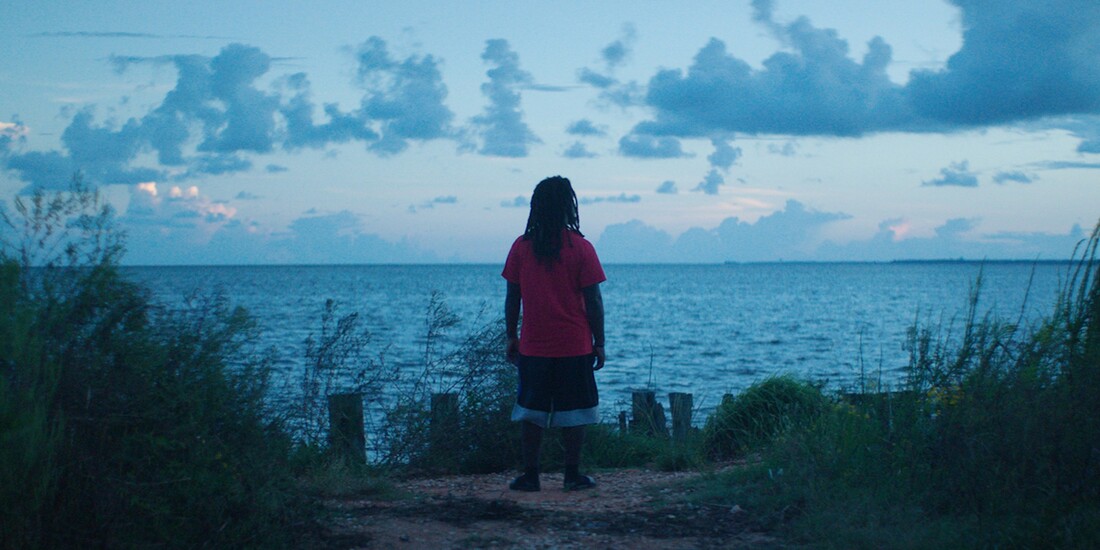 Plot: Follows descendants of the survivors from the Clotilda, the last ship that carried enslaved Africans to the United States, as they reclaim their story.
Director: Margaret Brown
Runtime: 109
Oscar Prospects: Best Documentary Feature
Thoughts: "Descendant" starts as an investigative discovery into the Clotilda, the last known illegal slave ship. But as Margaret Brown's exceptionally paced and layered documentary moves forward, it gradually morphs and instead places its focus on the African town residents of Mobile, Alabama, who are descendants from the ship hoping to reclaim their heritage and history. A powerful exploration of seeking economic, environmental, and social justice many generations later, it's one of the year's best documentaries and should not be missed.
6. R.M.N.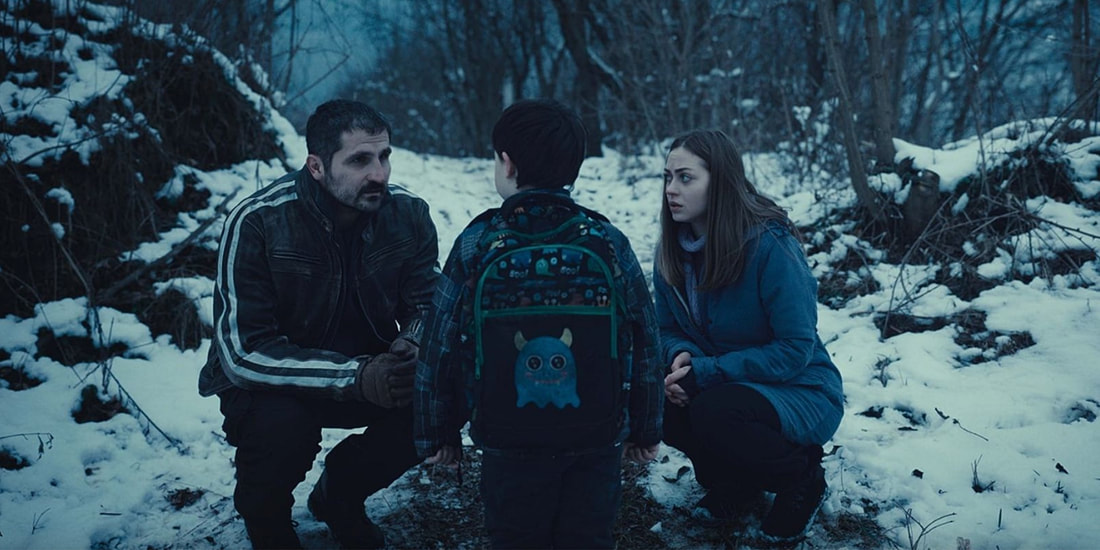 Plot: A non-judgmental analysis of the driving forces of human behavior when confronted with the unknown, of the way we perceive the other and on how we relate to an unsettling future.
Director: Cristian Mungiu
Runtime: 125
Oscar Prospects: None
Thoughts: "R.M.N." is Cristian Mungiu's patient and disturbing examination of rising tensions and anxieties in a xenophobic Transylvanian village. The bleak cinematography features many unforgettable shots, including a 17-minute-long unbroken scene at a town hall meeting where the film's themes finally crystallize in a simmering combustion of anger, frustration, fear, and hatred. It took a bit to get going, and I'm not sure everything merges as well as Mungiu hoped between Matthias' journey and the community's journey. Still, it has one of the best third acts of the year, with a final shot that knocked me on my ass. I will probably be thinking about this one for quite some time.
5. Triangle Of Sadness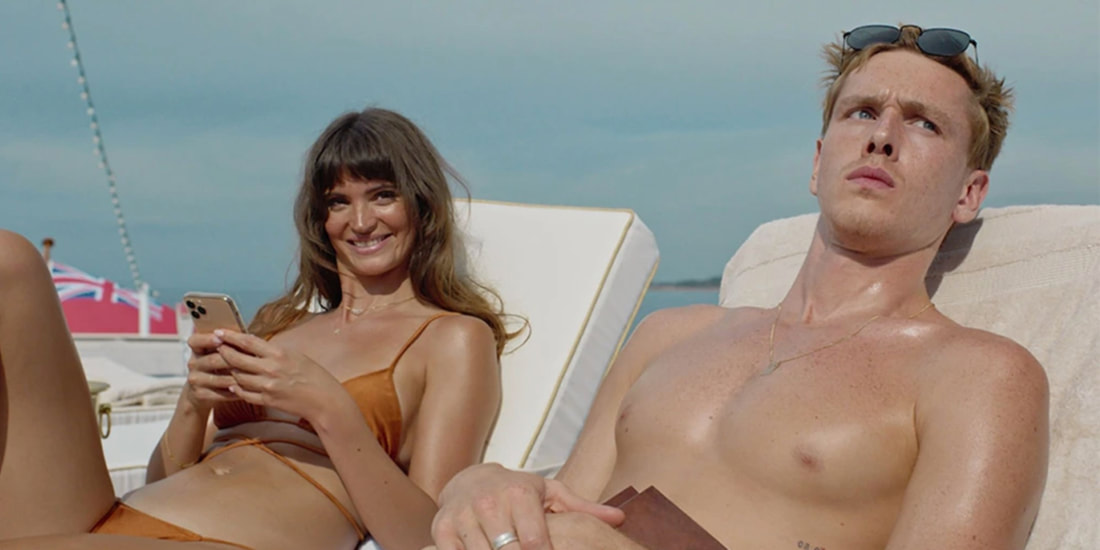 Plot: A cruise for the super-rich sinks thus leaving survivors, including a fashion model celebrity couple, trapped on an island.
Director: Ruben Östlund
Runtime: 150
Oscar Prospects: Best Director, Best Supporting Actress & Best Original Screenplay
Thoughts: By far the best in-theater experience I've had so far this year, Ruben Östlund's "Triangle Of Safness" cuts through the rich with a satirical blade throughout two and a half entertaining hours. Outrageously funny at times, gross and sickening at others, both in its depiction of the obnoxiously wealthy characters and how it deals with them. The engine eventually runs out of steam as the screenplay's points never go beyond where you'd expect, but it's well-shot and performed with an outstanding breakout performance from Dolly de Leon. So, so much fun!
4. Bones & All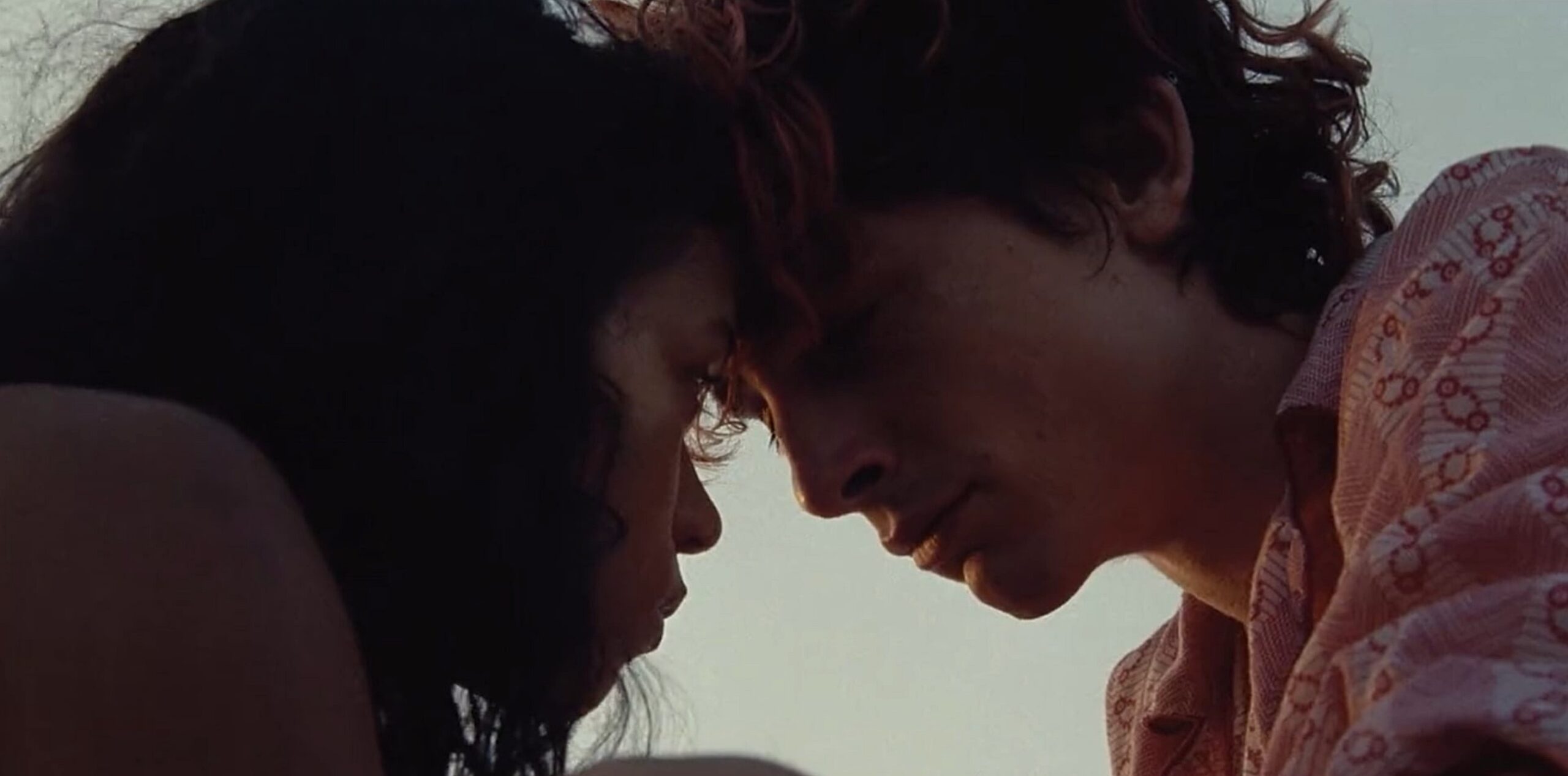 Plot: Maren, a young woman, learns how to survive on the margins of society.
Director: Luca Guadagnino
Runtime: 130
Oscar Prospects: Best Adapted Screenplay
Thoughts: Luca Guadagnino follows up "Call Me By Your Name" and "Suspiria" with a film that blends elements of both in "Bones And All." The film fully embraces its cannibal road movie premise and finds truth and empathy in the most unexpected of places as we follow a young pair of tragic lovers traveling across America in the 1980s. Timothée Chalamet and Taylor Russell are a heartwarming duo, while Mark Rylance is bone-chilling with yet another strange but spellbinding performance. I also really enjoyed the single scene-stealing turns from Michael Stuhlbarg and Chloë Sevigny, the minimalistic score, and the imaginative editing. It's a gory, strange, but singularly romantic offering that rewards multiple viewings.
3. Women Talking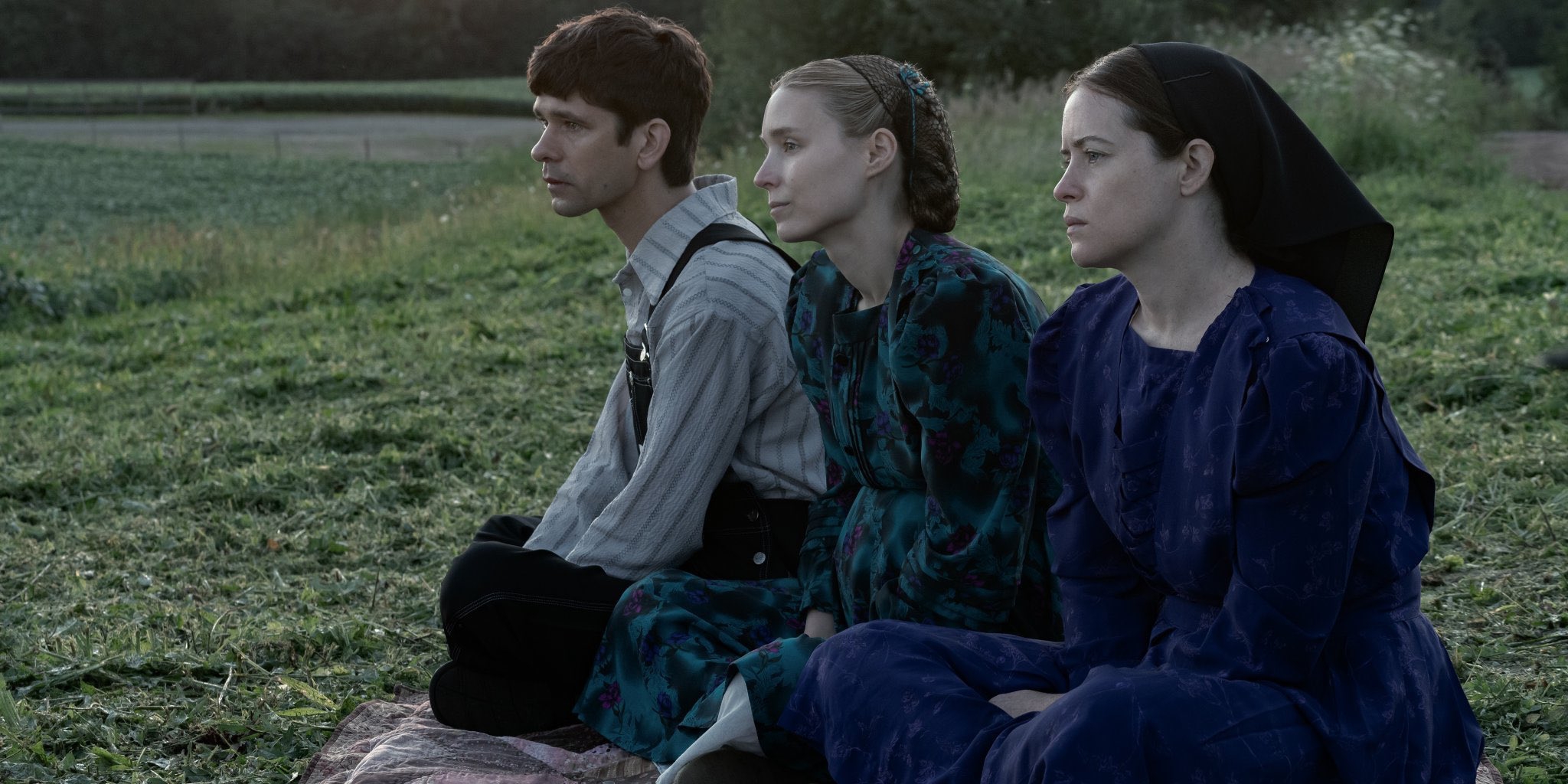 Plot: In 2010, the women of an isolated religious community grapple with reconciling their reality with their faith. Based on the novel by Miriam Toews.
Director: Sarah Polley
Runtime: 104
Oscar Prospects: Best Picture, Best Director, Best Supporting Actress, Best Supporting Actor, Best Adapted Screenplay, Best Film Editing & Best Original Score
Thoughts: "Women Talking" is a dramatically impactful, self-contained story of women coming together in body, heart, and spirit for their freedom and safety. The absolutely perfect ensemble are all sensitively directed and intelligently written by Sarah Polley as she gives each of her actors a chance to shine in this haunting chamber piece. Claire Foy and Jessie Buckley's aching turns were the standouts for me, but Rooney Mara and Ben Whishaw were also quite effective in their scenes together. Hildur Guðnadóttir's score adds uneasiness during the brief flashes of implied violence and swelling warmth in the moments that matter most toward the ends. I may not be a fan of the visual style of this film (that filter was certainly a choice) but it's certainly an emotional knockout.
2. Decision To Leave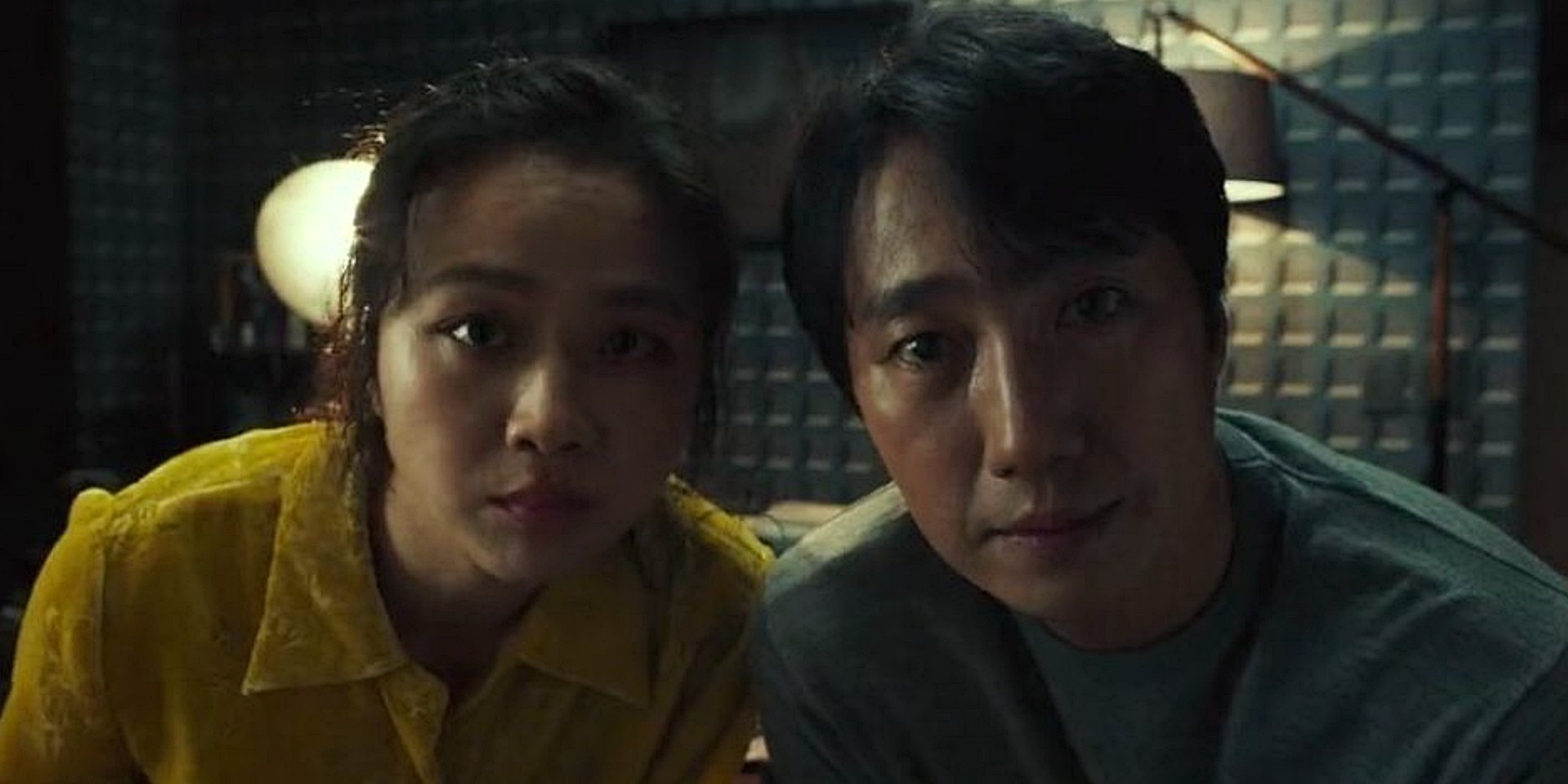 Plot: A detective investigating a man's death in the mountains meets the dead man's mysterious wife in the course of his dogged sleuthing.
Director: Park Chan-wook
Runtime: 138
Oscar Prospects: Best International Feature Film, Best Director, Best Original Screenplay, Best Film Editing & Best Original Score
Thoughts: "Decision To Leave" is another thrilling, immaculately crafted, entertaining masterwork from director Park Chan-wook. While it retains the director's signature style, it's a different type of film from him than what we've grown accustomed to over the years. There is no sex or violence in this movie. Everything is done through the writing, performances, and striking a balanced tone between comedy and tragedy. Precise editing keeps the story flowing as the psychological mind games of a seductive romance keep us enthralled, backed by a gorgeous score and two captivating performances from Tang Wei and Park Hae-il. The first half may have lured me in, but the second half completely blew me away.
1. TÁR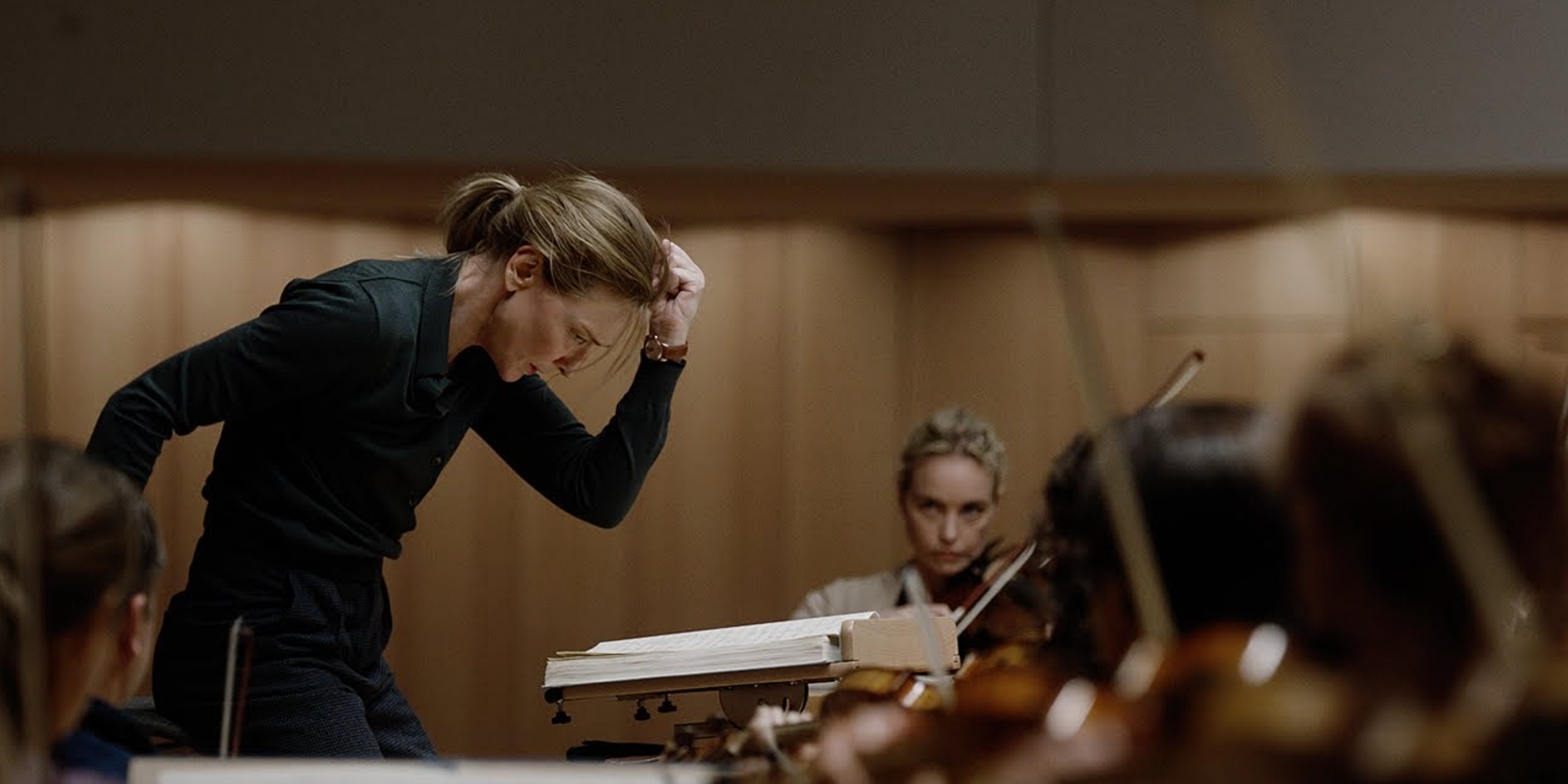 Plot: Set in the international world of Western classical music, the film centers on Lydia Tár, widely considered one of the greatest living composer-conductors and first-ever female music director of a major German orchestra.
Director: Todd Field
Runtime: 158
Oscar Prospects: Best Picture, Best Director, Best Actress, Best Original Screenplay & Best Original Score
Thoughts: "TÁR" is Todd Field's return to filmmaking after a sixteen-year absence, and when you're watching his latest, you can't help but feel he poured so much into it as though he was trying to make up for the lost time. It is a mesmerizing work of art from him about the descent (not the rise) of a world-famous conductor with commentary on systems of power and cancel culture. Cate Blanchett's spellbinding performance commands your attention and suffers no fools as she delivers one of her finest achievements yet. She's simply operating on a level few others are. While she's turned in incredible performances before, the combination of a well-researched screenplay and introspective direction that takes us deep into the character's psyche, along with her extraordinary talent, makes this her magnum opus—astonishing from the first frame to the last throughout the entire runtime.
What do you think of my ranking? Which films did you see this year at NYFF60? What were some of your favorites? Did you see any Oscar potential from any of them? Please let us know your thoughts in the comments section below or on our Twitter account, and check out our latest Oscar predictions here.