Yesterday, members of the Next Best Picture team revealed their favorite films of 2018 so far as we officially crossed this week into the second half of the year. Today, we are back to share with you even more members of the team's best of lists for 2018 so far.

Have a look below.
***Some of the following films were seen at Sundance or other various film festivals in the first half of the year and may not have yet received their proper theatrical release***
​10. Hereditary
I do not think that "Hereditary" is a masterpiece or even the finest horror film that A24 has released in the past few years. It loses momentum between the second and third acts, and the ending feels a bit too much like "The Witch" to blow me away. All that said, "Hereditary" has aspects that make it impossible to exclude from my list. Director Ari Aster pulls a career-best performance out of Toni Collette, substitutes clichéd jump scares for a series of slow, unnerving reveals, and delivers the biggest WTF moment of 2018 at the film's halfway point. The parts might be greater than the sum here, but man are those parts great.
9. The Green Fog
In the technical sense, "The Green Fog" is a remake of Alfred Hitchcock's masterpiece "Vertigo." In the more literal sense, it is a reconstruction of "Vertigo," a stitching together of clips from different movies and shows that are meant to replicate the plot. This means we get clips from sources as varied as the classic noir "Dark Passage," the N*SYNC music video "This I Promise You," and the Chuck Norris actioner "An Eye For An Eye," just to name a few. It's one of the most bizarre trips of 2018, and yet, directors Evan Johnson, Guy Maddin, and Galen Johnson turn their lack of cohesion into a virtue. Through creative editing and a clear love for the material, they affirm both the power of Hitchcock's original and the elasticity of film as a medium.
8. Black Panther
"Black Panther" is everything fans were hoping for and then some. On the surface, it's fast-paced and colorful, hitting all the prerequisite MCU tropes, but the tact of writer/director Ryan Coogler gives it a unique trim. In his hands, the story of a masked hero becomes a sprawling a futurist epic that deals with race in ways that are both poignant and consistently exciting. The cast is top-notch, led by Chadwick Boseman, Lupita Nyong'o and a swaggering Michael B. Jordan, and the TDE soundtrack has been getting regular spin since February 16th. ("King's Dead" and "Big Shot" are ridiculous in concert).
7. Won't You Be My Neighbor?
While I was never the biggest fan of Mr. Rogers as a child, I have to admit this documentary hit me in the feels. By taking a gentle, plainspoken approach similar to Rogers' own work, director Morgan Neville creates an engrossing portrait of a man who believed in the power of empathy and common decency. It's a welcome respite, not only from the bad sequels* we've had to contend with, but from the anger and hatred that's becoming all too common these days.
*Some of these sequels are so bad they deserve to be shamed by name. With that said, I'd like to send "Solo: A Star Wars Story", "Jurassic World: Fallen Kingdom" and "Sicario: Day Of The Soldado" to the corner so they can think about what they've done.
6. The Endless
The best part about making a list, be it mid-year or year-end, is that it forces one to watch things they may have otherwise passed on. "The Endless" was a film that I might've never seen had it not been for the fact that I needed more of these slots filled, and I'm pleased to say that it definitely warrants inclusion. It is an eerie look into the world of extraterrestrial cults, which directors Justin Benson and Aaron Moorehead convey through a lucid, at times purposely confusing narrative. Not enough films venture into Lovecraftian horror these days, but the fact that "The Endless" does so with a detached tone makes the whole thing feels uncomfortably real. It's everything I wanted from Alex Garland's "Annihilation" but didn't get.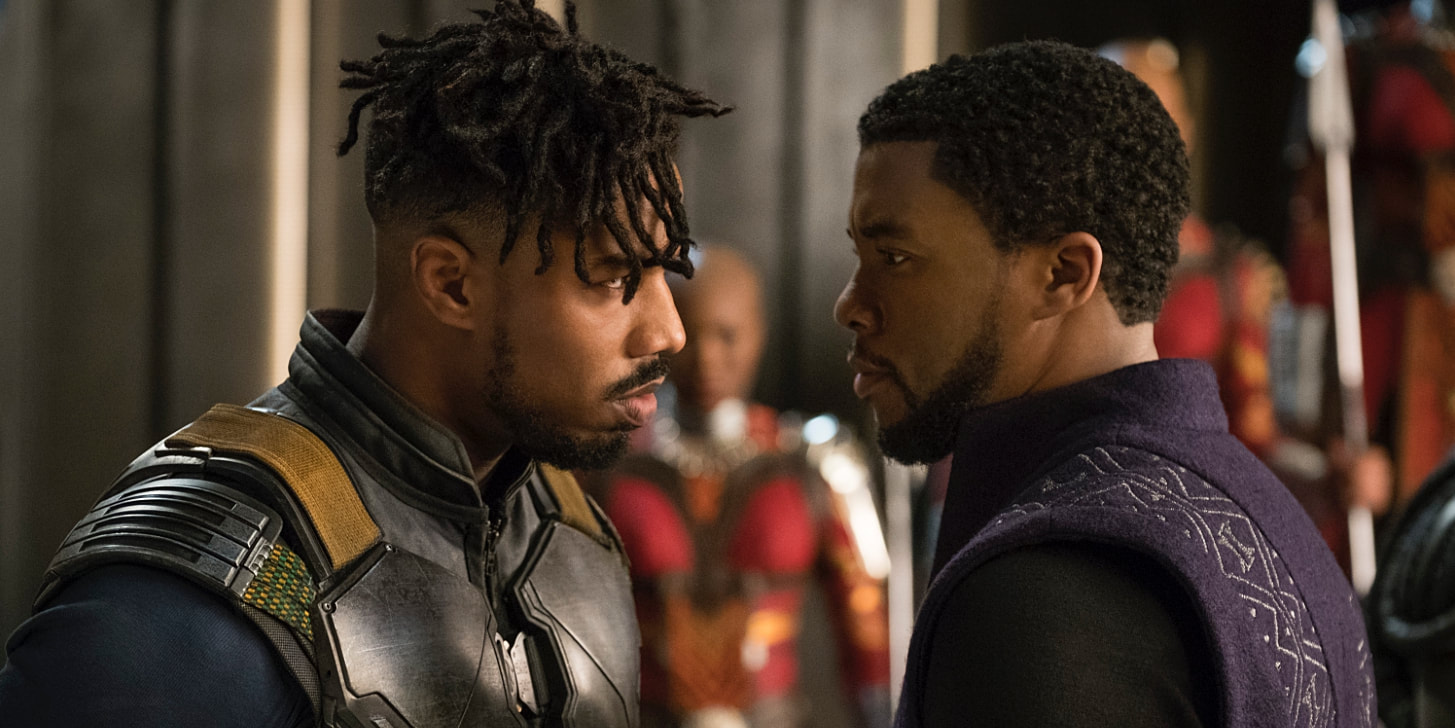 5. Isle Of Dogs
"Whimsical" isn't a word often associated with auteurs, but director Wes Anderson has such a unique appeal that his films practically begs for it to be used. His latest, "Isle Of Dogs," is no exception. It has all the hallmarks of a classic Anderson joint: monochromatic sets, themes of family and forgiveness, and a ridiculously talented cast who seem like they're having a blast. The stop-motion animation has never looked better, and the script contains some of Anderson's best witticisms ("I bite.") Is it predictable? Sure, but in the same way that meeting up with an old friend is predictable, or ordering a familiar dish at a restaurant. You know it's going to be worth it.
4. Zama
What a strange and intoxicating film this is. "Zama," tells the story of Don Diego de Zama (Daniel Giménez Cacho), an officer of the Spanish Crown who awaits transfer from his lowly South American post, only to realize that it may never come. Every attempt to expedite the process is blocked, every scheme to escape gets shot down. The tone created by writer/director Lucrecia Martel shuffles between tragedy and biting colonial satire, and the fun is often trying to figure out which is more prevalent in a given scene. There were times when I laughed openly at Diego's pitiful situation and others where I genuinely felt sympathy for him. Martel is no stranger to abstract narratives (see: "The Headless Woman") but with "Zama," she's able to infuse these abstractions with a sense of mischief that only strengthens her vision.
3. First Reformed
Some films are capable of greatness without the context of who made them or what inspired their making. Other films burrow so deeply into the soul of their creators that it can difficult to tell where the painful truths end and the fictional narrative begins. "First Reformed" is a stunning example of the latter. Through the guise of a lonely, alcoholic pastor (Ethan Hawke), writer/director Paul Schrader confronts, and in many ways, come to terms with lifelong conflicts regarding violence, morality, and faith. The film implies that true salvation (or damnation) comes from within, and Schrader's solipsistic direction mirrors the crippling effect that said belief can have on a person. I wouldn't call it the definitive Schrader film (see: "Mishima" or "Light Sleeper"), but it's certainly the best he's given us in a long time.
2. Avengers: Infinity War
"Black Panther" was a great superhero film with massive cultural impact, but let's be real: "Avengers: Infinity War" was better. Its expectations were among the highest for any release in history, and somehow, directors Anthony & Joe Russo managed to surpass them. They develop their main villain from scratch, drop hints about the future, juggle dozens of preexisting subplots, and still find time to deliver the most shocking and heartbreaking outcome of any MCU film to date. Thinking about all the moving parts makes my head spin. That they come together in such an effortless and entertaining fashion is the greatest compliment I could think to pay such a massive film. "Avengers 4" better come with the heat.
1. You Were Never Really Here
Lynne Ramsay is the filmic equivalent of Frank Ocean. Both are talented artists whose acclaim outweighs their commercial success, both like to disappear for years on end, and both can be counted on to return with startlingly intimate works. "You Were Never Really Here" is Ramsay's first film since 2011, and I would venture to say that it is her finest release yet. She takes the familiar trope of the hitman (Played by Joaquin Phoenix) and peels away his facade until there's nothing left but the damaged little boy lurking within. The film is lean at 90 minutes, but Ramsay maximizes every second, making sure each burst of violence and emotional breakdown hits with the explosiveness of an exposed nerve ending. See it as soon as possible. And then again after that.
10. RBG
Forget "Avengers: Infinity War," forget "Black Panther"…we all know who this year's real superhero is. Growing more and more important by the day: Justice Ruth Bader Ginsburg. Filmmakers Betsy West and Julie Cohen have created a thorough and compelling look at the rise of one of America's most important political figures. The documentary shies away from much stylistic daring, but it packs more than enough heart and humor to compensate.
9. Sorry To Bother You
Fiercely relevant, visually engaging, and hilariously scripted, I can promise you that you have never seen a film like "Sorry To Bother You." To tell you much more than it revolves around telemarketing would spoil the film's wealth of surprises for you, but suffice it to say…imagine if "Swiss Army Man" got insanely woke and then dropped acid. LaKeith Stanfield and Tessa Thompson continue to prove why they are some of our most promising new screen presences, while Boots Riley's direction evokes the very best of Michel Gondry. The film is genuinely one of the most creative pieces of work I have ever seen and the film's songs aren't half bad.
8. Isle Of Dogs
While not all-time great Wes Anderson, "Isle Of Dogs" boasts stunning stop-motion animation and an abundance of heart. The plot packs a few surprises, and the voice-cast is just off-the-chain stacked.
7. Rocksteady Row
Imagine if "Mad Max," "Baby Driver," and "Van Wilder" had a baby, and that's how you get "Rocksteady Row." Despite its low budget, the dystopian action frat comedy is a visual delight and boasts the year's best sound design (Sorry "A Quiet Place"). Yes, it has its fair share of tonal inconsistencies, and once again yes, the film has a very low budget. But for sheer popcorn, adderall infused madness, you won't have much more fun at the movies this year.
6. Incredibles 2
Though not as a fresh as its predecessor, "Incredibles 2" expands its universe, deepens its characters, and reminds us what an incredible action director Brad Bird is. The action feels as though it has stakes, while the humor is endlessly endearing. Most importantly, the film is packed full of timely political messages, that make it stand out among the decade's many other superhero offerings.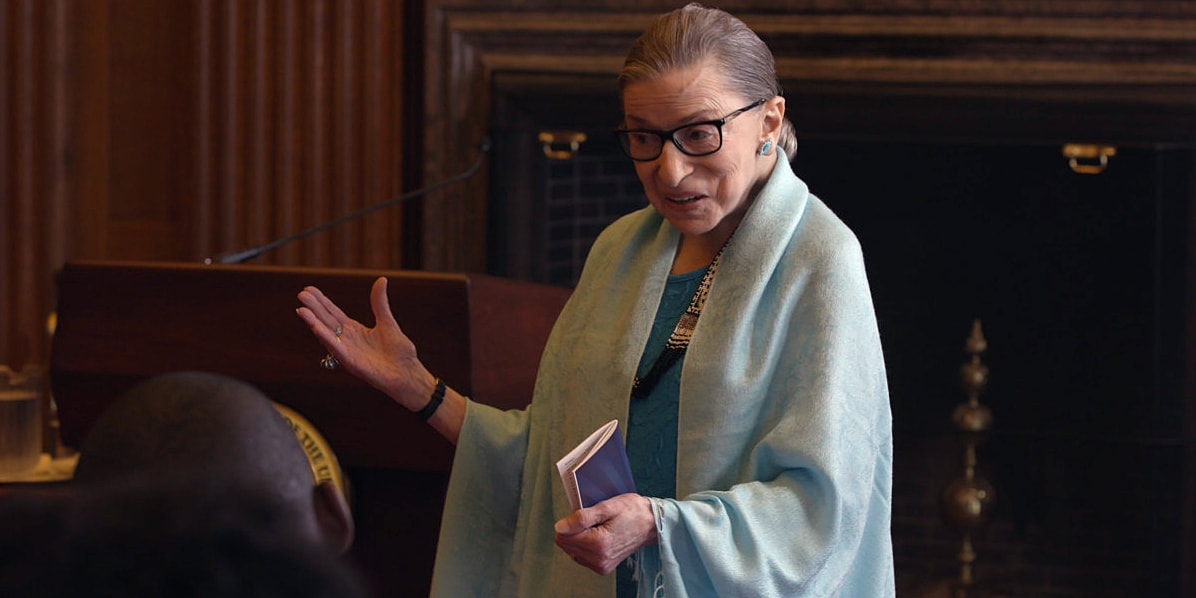 5. Black Panther
How much do I really need to say that has not already been said? Yes, "Black Panther" is 'another Marvel movie,' but it is also the Marvel formula executed in the most effective way possible. The costumes are to die for, the performances across-the-board are excellent, the music is insanely catchy, and the film's message is as timely as ever.
4. The Death Of Stalin
Although unsurprisingly hilarious, this film also functions as both a riveting thriller and as a fun history lesson. A dark and compelling look at the chaotic aftermath of Stalin's death that grabs you by the collar and doesn't let go with its whip-crack pace until the chaos has reached a conclusion. Steve Buscemi operates at the top of his game in Armando Iannaucci's latest.
3. Eighth Grade
I cannot remember the last time a film made me as profoundly uncomfortable as Bo Burnham's "Eighth Grade." Which is to say…it literally put me right back in time as an awkward eighth grader. The film is so specific yet so universal. You'll laugh, you'll be anxious, you'll cry…you'll basically feel like a teenager again. Elsie Fisher is an incredible find, and the film's original score is some of the year's best.
2. American Animals
At once an absurd comedy of errors and also a riveting thriller, "American Animals" is a tense docudrama serves as a searing critique of white male privilege and toxic masculinity, while also just being a really fun meta-thriller based on a true story. The editing is easily the year's best, while the performances are across the board excellent with Evan Peters delivering possibly his best work yet.
1. First Reformed
Easily Paul Schrader's best work in two decades, the film stands alongside "Calvary" and "Silence" as one of the great 'Catholic Guilt movies' (Yes, I am aware that this character is Protestant). The script poses deep questions (A ten-minute debate early on in the film between Ethan Hawke and Philip Ettinger is absolutely riveting), while Schrader's direction is appropriately bleak and hopeless. Hawke's performance is one of his strongest. Most importantly, the script will have you wondering and talking long after the credits have rolled. Expect to have to look deep into your soul and to feel very uncomfortable with this one.
10. A Quiet Place
Aside from "Black Panther," which just missed this list, the film from the first half of 2018 that will leave a cultural footprint is John Krasinski's genre exercise "A Quiet Place." Lean, mean, and genuinely thrilling, the film uses its gimmick in all the right ways to become more than a horror film. Instead, it has a lot to say about the risks parents make for their children. That unexpected moral message on top of the action makes the film well worth the investment. If you have yet to catch up with "A Quiet Place," turn the lights down, find the best television/sound system possible and don't make a sound.
9. Chappaquiddick
"Chappaquiddick," the docudrama about Senator Ted Kennedy's fateful night in 1969 is by no means a groundbreaking. It doesn't present us with any new information or introduces wild conspiracy theories. However, the aspect that allows it to soar comes from its decision to focus less on the car accident itself, and more on the toll it took on Kennedy's mental state in the following days. Portraying the famed senator, Jason Clarke has never been better. His version of Kennedy not only perfects the accent and mannerisms but shows a man who finds himself feeling small as his life spirals into disarray. Nearly 50 years later, we will never know the true story. That's okay since "Chappaquiddick" shows us a side of it that is far more interesting and personal.
8. Disobedience
A great companion piece to "First Reformed" is Sebastian Lelio's "Disobedience," another film about questioning faith. Yet instead of Christianity, here is a film that looks at the Orthodox Jewish community. Full disclosure, I have experience with this community, having spent time with Orthodox Jewish family members. While I was worried that the film would make a mockery of the culture through casting non-religious actors, everything is thankfully handled with tact. Stars Rachel Weisz and Rachel McAdams share passionate chemistry as forbidden lovers, while Alessandro Nivola is also a standout as the man trying to keep order and tradition while simultaneously pleasing those around him. I can't say that all audiences will respond to "Disobedience" with the same positivity I did, but it is very much worth a look for the insight and performances alone.
7. First Reformed
To be perfectly honest, I did not expect to necessarily like Paul Schrader's "First Reformed." Even with strong critical praise, I expected an overly dark and pretentious existential drama. Yet I decided to go simply to see what the hype was about. I'm so glad I did. While "First Reformed" certainly isn't a walk in the park, the themes land in a way that allows a variety of audiences to take away what they will. Ethan Hawke turns in the performance of his career as a priest of a small historic church in upstate New York, who finds himself in a moral dilemma after a congregant (Amanda Seyfried) comes to him for help. Hawke's character here is reminiscent of Travis Bickle in "Taxi Driver," another Schrader character. He finds himself in a crisis of faith, but as a man of God, doesn't know where else to turn. The answers aren't easy, but the questions won't leave your mind. This was a very pleasant surprise.
6. Itzhak
2018 has clearly proven to be a good year for documentaries about genuinely good people, as this is the third of its kind on this list. Like "Won't You Be My Neighbor" and "RBG," "Itzhak" has deep admiration for its subject, world-renowned violinist Itzhak Perlman. We follow him and his wife Tobi through their lives as they prepare for concerts, tributes, and travel. Perlman was born in Tel Aviv only a few short years before Israel was founded. Though he now lives in New York, his Israeli and Jewish roots are very much a part of who he is today. At a lean 80 minutes, "Itzhak" only provides a sampling of the great musician's life. But it is so great to spend that time with someone who feels like a close friend. The film understands Perlman's musical genius but reminds us that he really is a humble man at the end of the day.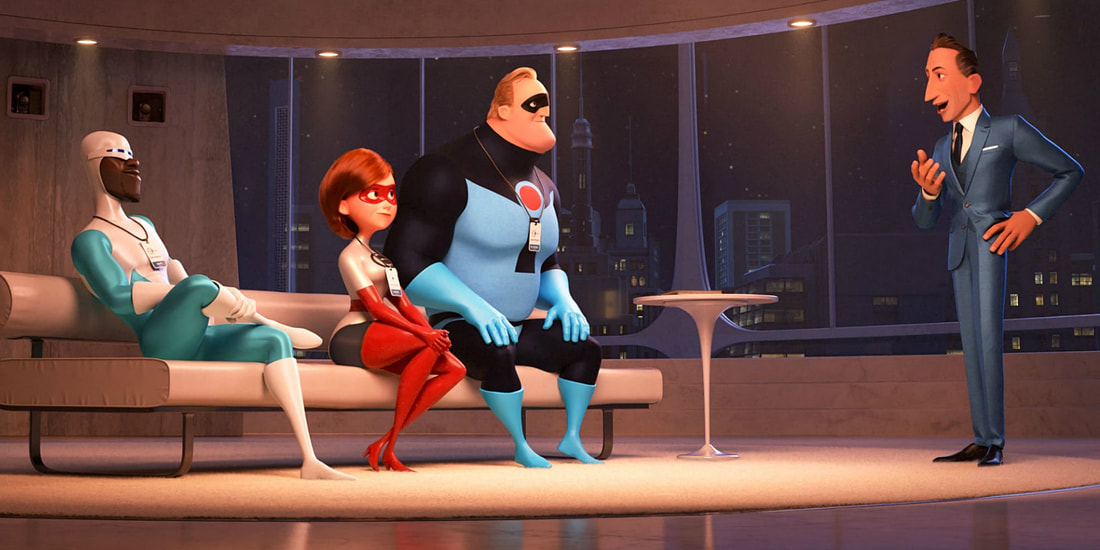 5. Game Night
To be perfectly honest, I had no intention of seeing "Game Night" when the trailer played before films last fall. It looked like a good cast would be wasted with raunchy humor and ridiculous action. Rarely have I been happier to be wrong. Not only is "Game Night" the funniest mainstream adult comedy in recent memory, but it is also one of the smarter studio films to come around. Tons of genuinely surprising twists and turns are only the icing on the cake. A cast led by Jason Bateman and Rachel McAdams finds a group of friends trying to survive a game night gone wrong. No more plot than that is necessary before actually seeing the film. I'm so happy to see audiences catching up with this one at home. If you haven't gotten around to it yet, you are in for a real surprise. Special shoutout to Jesse Plemons, who steals the entire show as a unique neighbor. Along with Hugh Grant in "Paddington 2," Plemons would make an inspired Oscar nominee.
4. RBG
With news of Justice Anthony Kennedy's retirement from the Supreme Court just days ago, Ruth Bader Ginsburg's presence in the American judicial system remains as vital as ever. Julie Cohen and Betsy West's documentary doesn't necessarily break any new ground, but it takes us through the life of America's most famous Supreme Court justice, aka The Notorious RBG. We learn about her breaking through the patriarchy to become one of the only women of her time to graduate law school and make it to the highest point possible in her esteemed profession. We also get to spend a lot of time with Justice Ginsburg in her day to day life, including inside access of her gym workouts. Watching a tiny 85-year-old woman do pushups and hold a plank is enough to give you hope about the future. As a political news follower and fan of fascinating people, "RBG" proved to be a thorough delight.
3. Paddington 2
For a number of reasons, the beginning of 2018 was not a great time for me. Thankfully, a few great movies helped me move on with life. One such movie was the thoroughly charming "Paddington 2," yet another thoroughly delightful family feature. In his latest adventure, England's favorite bear finds himself framed by former actor turned criminal mastermind Phoenix Buchanan (Hugh Grant). Through a series of misadventures, Paddington must prove his innocence while reuniting with his beloved family before his Aunt Lucy's birthday. The film's warm heart, clever comedy, unique style, and yes, Sondheim musical number make it a worthwhile watch for viewers between the ages of 4 and 104. And don't forget about "Paddington 2" around Oscar time, as Hugh Grant surely deserves to be in the supporting actor conversation. Eligibility rules earned him a BAFTA nomination last year, that out to be replicated stateside. Now streaming. By all means, check it out!
2. Incredibles 2
Brad Bird's "The Incredibles" opened when I was nine years old, and I vividly remember seeing it in theatres on opening weekend. In fact, the film grew into being one of my childhood favorites after constant repeat viewings. "The Incredibles" always holds a soft spot in my heart and is far and away my favorite superhero movie of all-time. The characters feel like actual people, while heart and social relevance find their way to fit in beautifully with the action. There was obviously a lot riding on the sequel 14 years in the making, but somehow this follow-up fulfills and then surpasses expectations. The Parr family is back in high form, this time taking on a different type of evil. The action thrills, the comedy lands beautifully, and the voice cast remains top notch. Seriously, I don't know how Holly Hunter does it. This film is a blast, and proof that Pixar can still make magic.
1. Won't You Be My Neighbor?
As a longtime devotee of Fred Rogers and his iconic television program "Mister Rogers' Neighborhood," it was pretty much a given that I would love "Won't You Be My Neighbor," Morgan Neville's documentary about the man and his legacy. What I didn't expect, however, was coming to the realization that this would be the film of the moment. In 2018 when it seems as if the world is moments away from crumbling apart, the lasting morals and messages of Fred Rogers are here to remind us that most people are inherently good and kindness is not in short supply. Mister Rogers was as special as they come. I still find myself watching clips of his show from time to time just to be soothed. This documentary not only covers all the bases of his life but reminds us how his legacy lives on. This is the best film of the year so far.
10. Black Panther
Marvel achieved something truly special with Ryan Coogler's third feature-length film. With an astonishing vision and perspective, audiences worldwide were transported to Wakanda and the result was a cultural phenomenon. People who had never seen themselves fully represented on screen finally found a film they could call their own. With tremendous crossover appeal, fully rounded characters, an epic story of power, ascension, and legacy, "Black Panther" is not only an entertaining piece of Marvel entertainment but also deserves the right to be known as a landmark film.
9. American Animals
Bart Layton came onto the filmmaking scene in 2012 with his stylized documentary "The Imposter." Pulling elements of the documentary style from that film, his first narrative feature is also based on a true story, involves interviews with the real-life people involved and is so incredibly wild, it must be true. Or is it? With shifting points of view "American Animals" is certainly as irresponsible as the young kids its depicting. At times funny, obnoxious, tense and consistently slick featuring the best editing of the year so far, "American Animals" shows us that Bart Layton has a lot more exciting work to offer in the years to come.
8. First Reformed
Paul Schrader has had a long and inconsistent career in terms of critical and financial success within the film industry. However, his latest film "First Reformed" is not only his best work in years but possibly even decades. Featuring some of the most thought-provoking writing of the year and one of the best performances of Ethan Hawke's already stellar career, "First Reformed" is a faith-based film for that reminds us what a treasure Paul Schrader has always been.
7. Searching
Gripping. Intense. And surprisingly, emotionally effective. "Searching" takes the "let's tell this entire story through a computer screen" narrative device which was used poorly in "Unfriended" and upgrades it here to perfection. John Cho anchors the entire film on his back while our eyes adjust to the cinematic magic trick that is on display (Not a pun) and the mystery of the whereabouts of his daughter unfold. With unexpected reveals, a terrific sense of pacing and an astonishing musical score, "Searching" rises above its gimmick to give us something that feels fresh.
6. We The Animals
What do you get when you combine "The Florida Project" and "Moonlight?" You get one of the most gorgeous depictions of childhood on-screen in quite some time. Aided by a unique vision from newcomer director Jeremiah Zagar which includes handheld/naturalistic cinematography, invigorating music, wonderful editing that balances animation with live-action and a stellar cast with a breakout performance from Raul Castillo ("Looking"), this coming of age story has the chance to be the independent hit of the year.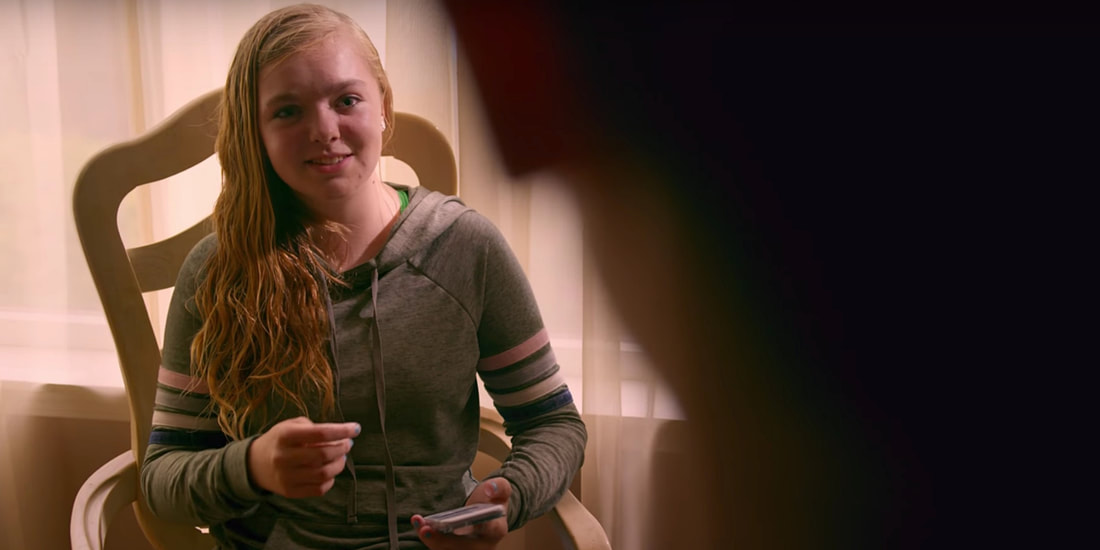 5. Avengers: Infinity War
10 years. Not one false note (Well, maybe a few, but all around a very solid track record) and a tremendous amount of anticipation, the likes of which had not been seen since "The Force Awakens" opened a few years ago, "Avengers: Infinity War" could have easily failed to deliver on its astronomical expectations. After a string of hits last year and this year's aforementioned "Black Panther," it would have been normal for Marvel to deliver something grand in scope, heavy in action and laughs and stuffed to the brim with colorful characters we all know and love. What I did not expect was one of the most daring endings to a wide marketed children's film in years and a layered performance from Josh Brolin as Thanos, turning him into one of the most iconic villains of all time. Bring on 2019's Part 2. I'm more ready than ever.
4. Hereditary
A24's horror track record has been a surprise to me over the last few years. Both "The Witch" and "It Comes At Night" each made my Top 10 lists for their respective years of release prior to "Hereditary" and I have a huge feeling Ari Aster's debut horror masterpiece (Yup, I said it) will follow in a similar pattern. Aster's artful eye for composition, his feel for mood and ear for sound all help to create a dreadful atmosphere which results in one of the most terrifyingly disturbing films I have ever witnessed. But what raises this film to the next level are the performances by Toni Collette (Give that woman a damn Oscar) and Alex Wolff who we had previously seen in "Patriot's Day" and "Jumanji: Welcome To The Jungle" but showed us new layers to his talent here.
3. Eighth Grade
I have been following Bo Burnham since we were both 16 years old. I am very aware of his comedy, style, and thoughts on many topics. I've also had the opportunity to see him grow into an artist who wanted to do more than make people laugh. His feature filmmaking debut "Eighth Grade" which he also wrote, is the next step in that evolution. Thoughtful, nostalgic and unbelievably cringe-worthy in all the right ways, Burnham's delightful yet awkward film will transport you back to "Eighth Grade" all the while you are guided by one of the best debut performances of the year from Elsie Fischer, who, if there's any justice in this world, will become a big star after this movie.
2. Annihilation
No other movie this year has re-contextualized itself on every subsequent viewing as Alex Garland's follow-up to "Ex Machina" has for me. "Annihilation" is a movie which demands repeat viewings to appreciate how well constructed Garland's take on the material is. Is it a movie about the growth and decay of human life? Is it about the next phase in our evolution? Is the shimmer all just a metaphor for cancer? While you're contemplating the very essence of life, Garland's film stuns you with its unique visuals, imaginative (And sometimes horrific) setpieces and its ensemble performances from a majority female cast led by the always fantastic Natalie Portman. And those final 15 minutes? Who needs actual drugs when we forever have that sequence?
1. Assassination Nation
Imagine if Quentin Tarantino and Michael Moore made a movie together about the current state of online toxicity and its consequences on America today. In today's political and social landscape we are quickly abandoning reason and joining the crowd out of fear of being victimized by them as well. The "lynch mob" mentality of America finally takes full shape and form in Sam Levinson's (Son of famous director Barry Levinson) wildly chaotic, fantastical and ultra-violent cautionary tale "Assassination Nation." I cannot imagine a single person walking away from this film feeling like they were not offended in some manner. The movie begins with a warning message for the numerous trigger warnings contained throughout the film (And was also shown in the film's teaser trailer) because it knows that it is dangerous and that it will anger and upset many. But sometimes, in order for us to recognize how far we have fallen, along comes a fearless filmmaker who holds up a mirror to us and shows us who we have become and where we might be heading. Where a film like "Won't You Be My Neighbor?" presents a positive and healthy way for us to be better as a society, I'd like to think "Assassination Nation" is a lot more like what John Doe says in "Se7en" – "Wanting people to listen, you can't just tap them on the shoulder anymore. You have to hit them with a sledgehammer, and then you'll notice you've got their strict attention." Nobody likes that feeling this way but for this particular individual who is sick and tired of how we treat our fellow human beings nowadays, first online and now in person, this rebellious film is exactly the kind of movie we need right now whether you like it or not.
So what do you think of our lists? Are there some films missing? What are your favorite films of 2018 so far? Be sure to let us know in the comments below.
You can follow Matt and hear more of his thoughts on the Oscars and Film on Twitter at @NextBestPicture