This past year was a fantastic year for movies for me, and not just because I got to see so many of them in a cinema. While I also love streaming movies at home (and remain grateful to studios that are giving out streaming links in the name of safety), I rediscovered how much I love experiencing films with a community around me. I was so excited to be surprised by so many films this year that weren't on my radar or that I didn't think I would like and also happy that so many of my most-anticipated films turned out to be as great as I had hoped. So without further ado, here are my favorite movies from 2021 that I watched this past year when I wasn't rewatching "Crimson Peak" for the thousandth time.
There are so many films I wish I could mention, but my runner-ups include (in alphabetical order): "CODA," "Encanto," "Free Guy," "Silent Night," and "Spencer."

10. THE LAST DUEL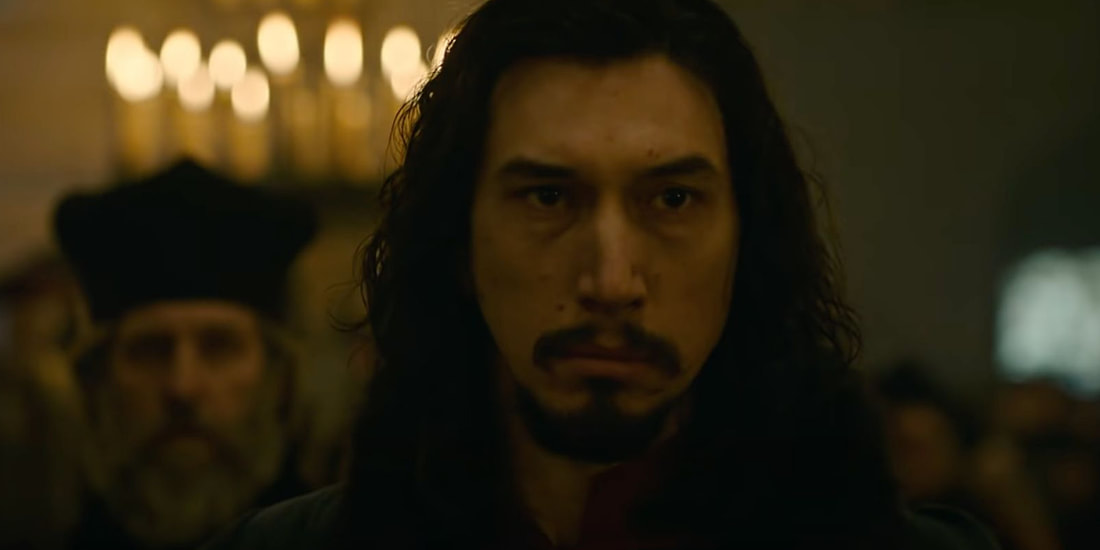 If you had asked me what movie I thought could turn out to be a disaster a year ago, I would have undoubtedly told you "The Last Duel." The story of a medieval duel fought between two former friends after the wife of one accuses the other of raping her does not sound like a film that Ridley Scott, Ben Affleck, and Matt Damon should be in charge of. And yet – perhaps partially because of contributions from co-writer Nicole Holofcener – "The Last Duel" handles its story incredibly well, supported by fantastic performances from Jodie Comer, Adam Driver, and Affleck. It is one that I managed to catch twice in theaters, and the final duel remains one of my favorite scenes of the whole year.
9. ANNETTE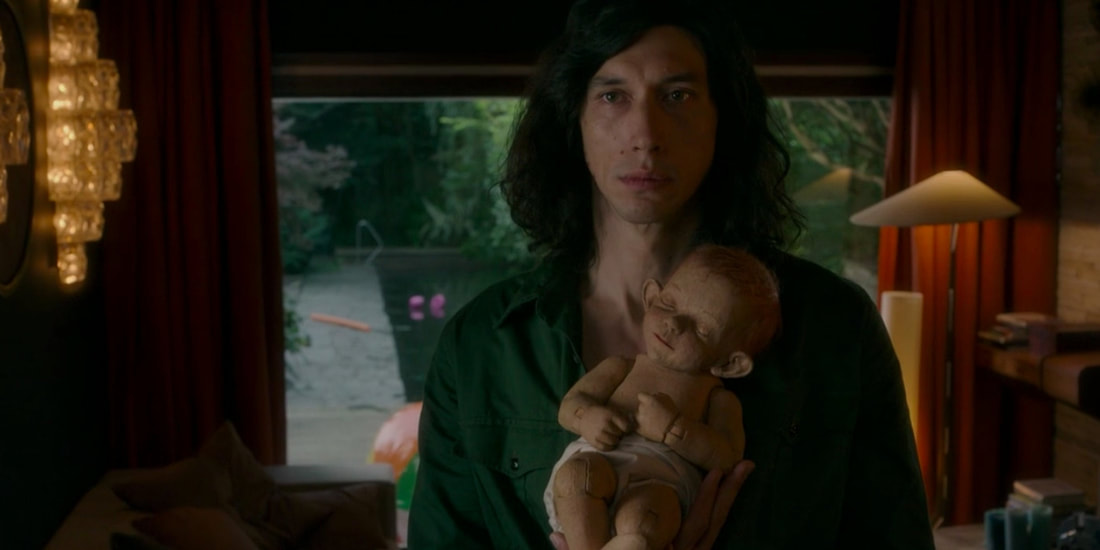 "Annette" will always hold a special place in my heart because it was the first film I saw at the Alamo Drafthouse. I went to see it just because I was fascinated by the idea of Adam Driver being in a musical, with little knowledge of The Sparks Brothers' music or Leo Carax's filmography. But I fell in love with this theatrical, strange story of a stand-up comedian, opera singer, and their child. Using a puppet for their child, the titular Annette, was a brilliant choice for it symbolizes the way that Henry uses her as an object for his ambitions of fame. Driver gives his best performance of the year in "Annette," creating a menacing charisma that is hard to look away from. It's one of my most-watched films this year, and I prize my copy of this soundtrack on vinyl.
8. MONDAY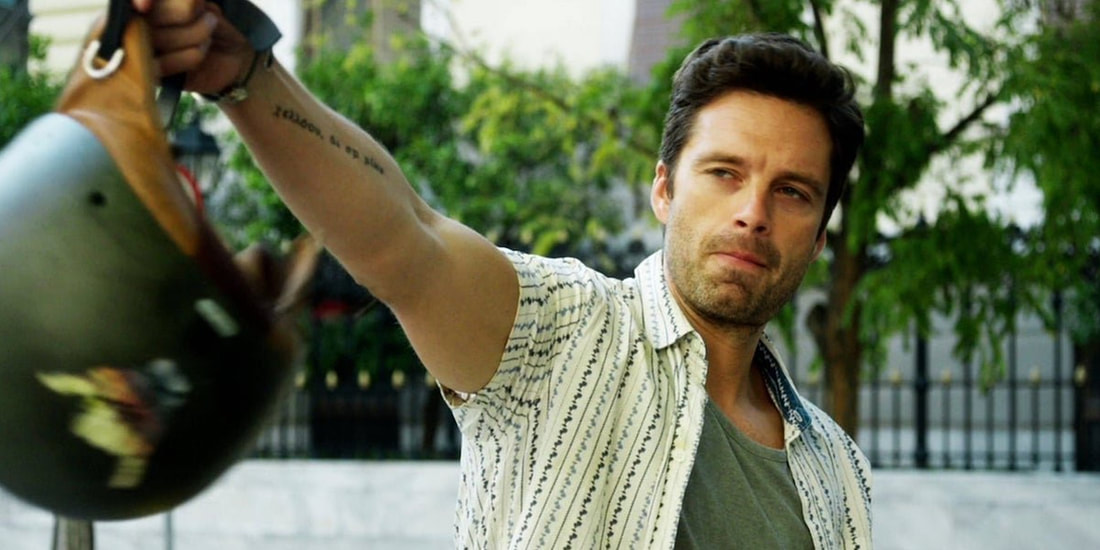 I've long been fascinated by tales in which we see two people who are wrong for each other fall in love, and then their relationship comes crashing down. Argyris Papadimitropoulos's "Monday" offers just that, with two American ex-pats trying to make things work against the gorgeous backdrop of Greece. The first section of the film plays like a rom-com with sparks flying between Sebastian Stan and Denise Gough, complete with a running-through-an-airport scene, but things get even more interesting as we start to see each person's flaws come out. This movie has a final climax that is both exhilarating and heart-wrenching, and Gough gives one of my favorite performances of the year.

​7. DUNE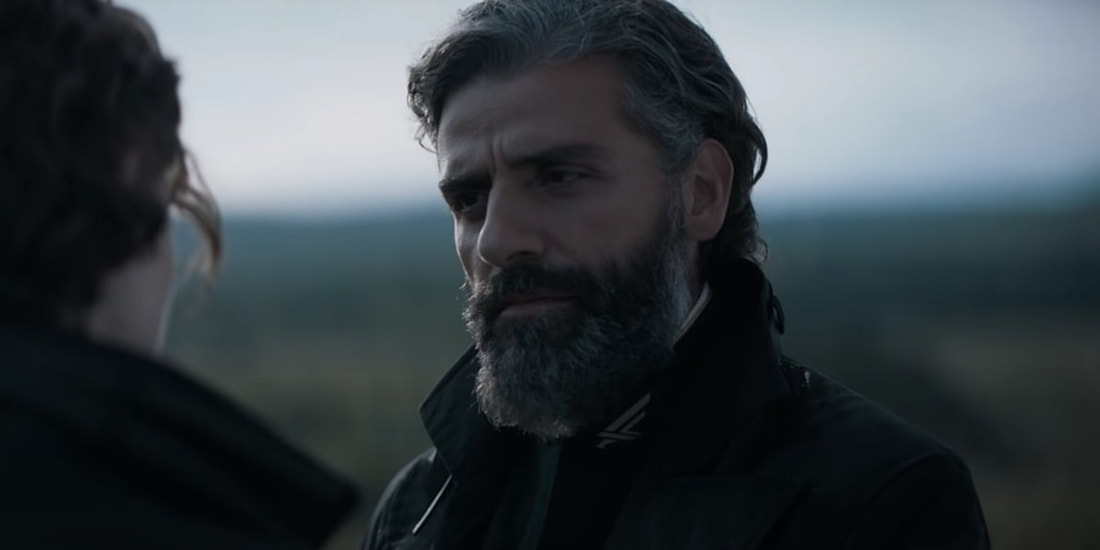 I've always been a reader, so when I struggled to make my way through even the first hundred pages of "Dune," I was concerned about how that dense monstrosity could be effectively turned into a film. Somehow, Denis Villeneuve has created a masterpiece from the stunning visuals to the affecting story of a young man trying to find his place in a world of complicated politics and danger around every corner. Aside from having flawless crafts, "Dune" is seemingly an exercise in perfect casting, from Timothée Chalamet as Paul to Oscar Isaac as Duke Leto to Jason Momoa as Duncan Idaho. This is one that I saw in the theater several times (and am going to see once more at a local screening) because it is my sister's favorite movie of the year, and it remains just as engaging each time.
6. CYRANO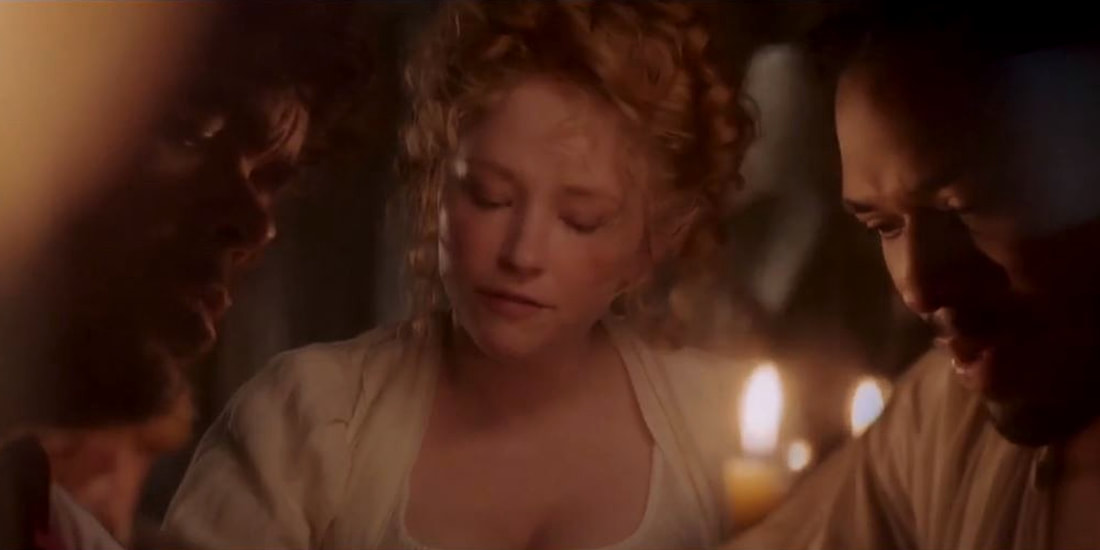 "Cyrano" is proof that the Joe Wright who made "Pride and Prejudice," "Atonement," and "Anna Karenina" still exists even though we haven't seen him in a while. This musical adaptation of Edmond Rostand's "Cyrano de Bergerac" reimagines the story around Peter Dinklage as its lead, with music by The National. The film boasts beautiful costumes and sets, lovely choreography (that is actually shown off by the cinematography, unlike some movie musicals from this year), and some fantastic songs. But it is Dinklage and Haley Bennet's moving performances that are at the heart of what makes "Cyrano" great, as this story brings me to tears every single time.
5. BELFAST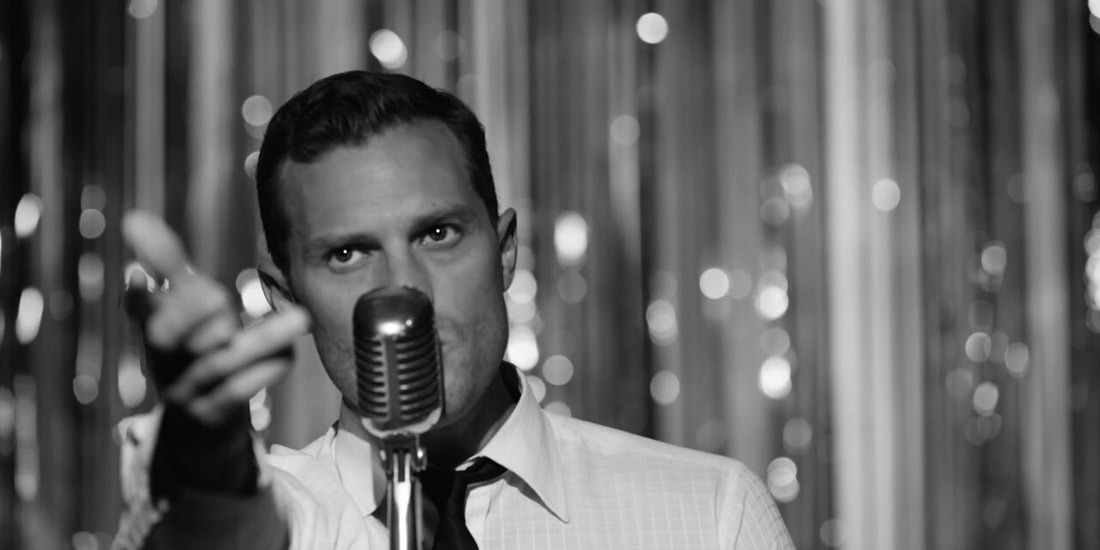 When your favorite director is Kenneth Branagh, you learn to accept that some of his films will be great and some will be…"Artemis Fowl." But this year's "Belfast," a tale of a young boy growing up in Ireland during the Troubles, is undoubtedly the former. Inspired by Branagh's own childhood, the black and white film captures a sense of nostalgia and shows the complicated conflict through the eyes of a child. Jamie Dornan and Caitríona Balfe are entrancing as Buddy's parents, particularly when singing and dancing to "Everlasting Love," and Jude Hill gives a delightfully precocious lead performance, while Judi Dench and Ciaran Hinds as Buddy's grandparents made my heartache for my own. Branagh's love for his family and for Belfast itself shines through the entire film, and it's easy to get swept up in it.
4. SPIDER-MAN: NO WAY HOME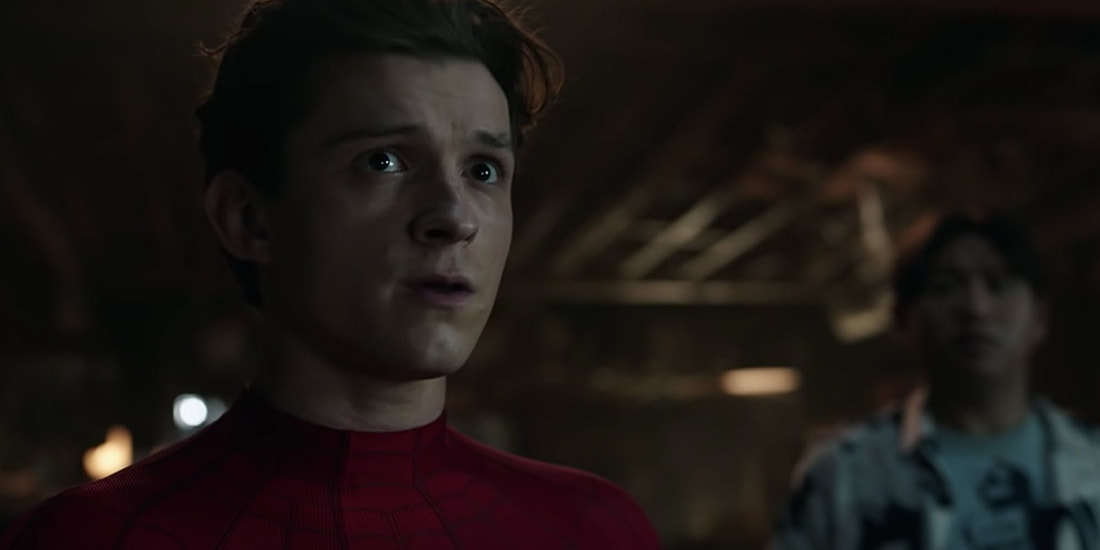 When I think about the power of the theatrical experience, I think about getting to see "Spider-Man: No Way Home" on opening night with my entire family, surrounded by fellow fans of the young superhero. There was something magical about experiencing this film for the first time and getting to hear the people's reactions – my theater clapped at Andrew Garfield, Tobey Maguire, and even Charlie Cox's first appearances. My favorite of the Marvel releases this year, despite my love for "Shang-Chi And The Legend Of The Ten Rings" and "Black Widow," "Spider-Man: No Way Home" perfectly captures what I love about the genre: the relationships between the characters and the moral dilemmas are the focus of the film, rather than the action sequences. It was such fun to get to see all three Spider-Mans together and especially great to see Willem Dafoe as Green Goblin once more.

​3. C'MON C'MON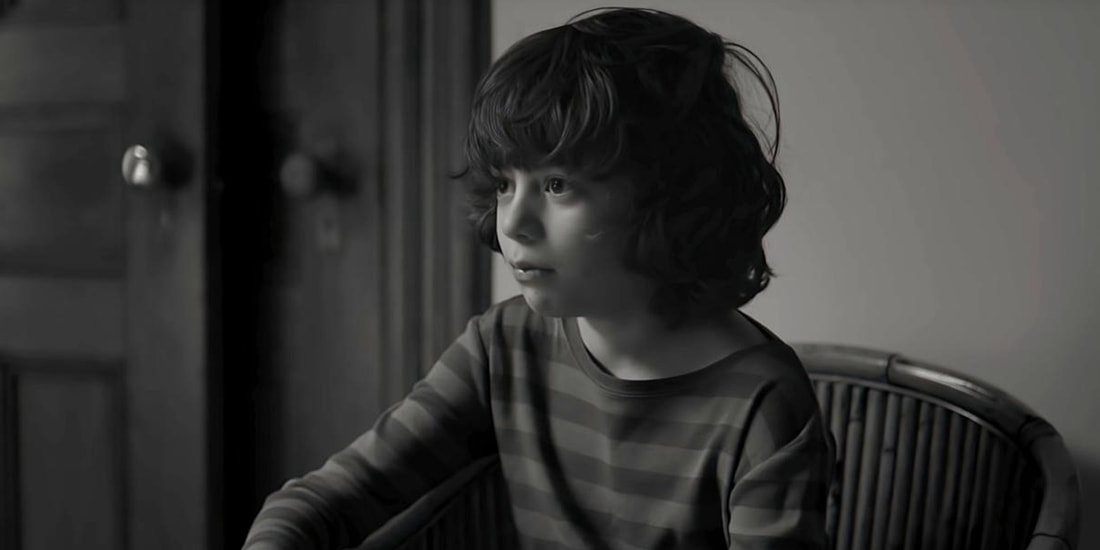 Before I saw "C'mon C'mon," several friends warned me that they had cried during it, and I spent most of the film a little confused about why. Then one of the final scenes hit me, and I cried so much that I felt the need to tell people around me afterward that I wasn't sniffling from being sick but rather in recovery from crying so hard. For anyone who has spent a lot of time around a child in your life that you care for, "C'mon C'mon" is sure to be affecting. This tale of an uncle learning to care for his nephew and the bond that they create brought back memories of my much-younger sister at that age, from the all-encompassing terror of losing a kid in a crowd to the absolute delight at the things that this young person's brain can come up with. This is my favorite Joaquin Phoenix performance, as I've always liked him best in softer roles, but it is the young Woody Norman who absolutely steals the show, giving one of the best performances of the whole year.
2. TICK, TICK…BOOM!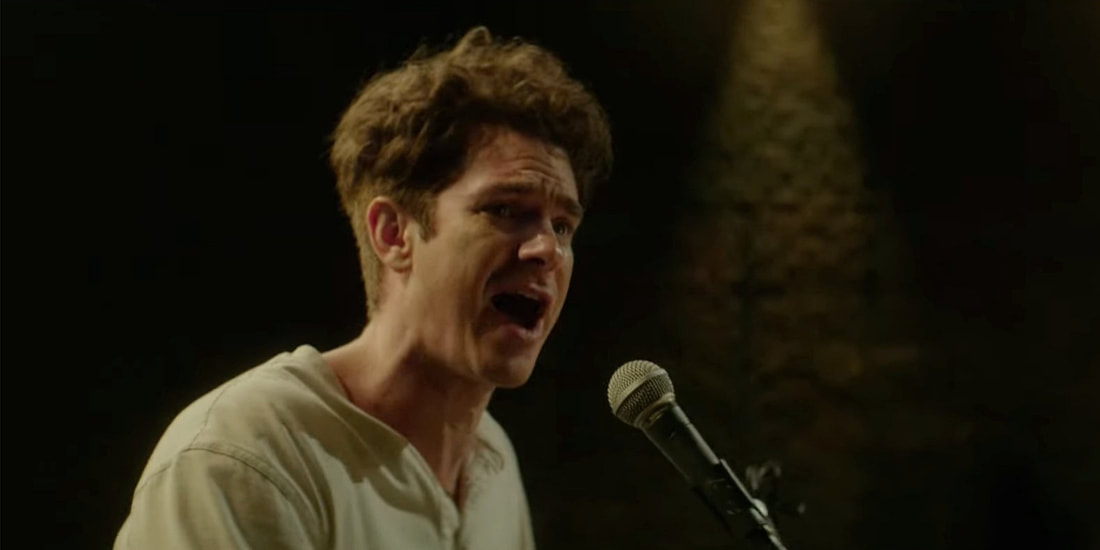 Sometimes I see a film, and I know within the first ten minutes that it's going to become one of my comfort films, one of the films by which I define myself, one of the films that actually has an impact on the course of my life. Lin-Manuel Miranda's directorial debut "Tick, Tick…BOOM!" is all of those things for me and not just because it sent me into an intense Andrew Garfield phase. The semi-autobiographical story of composer, lyricist, and playwright Jonathan Larson before he got famous and before his tragically early death brilliantly captures what it means to be a struggling creative. Garfield gives my favorite performance of the entire year, Miranda shows great promise as a director, and the whole film feels like a love letter to both Larson and the theatre. It is the kind of film that creates strong emotions in me every single time I watch it, reminding me of why I want to be a writer and that I need to seize every opportunity before it's too late.
1. MASS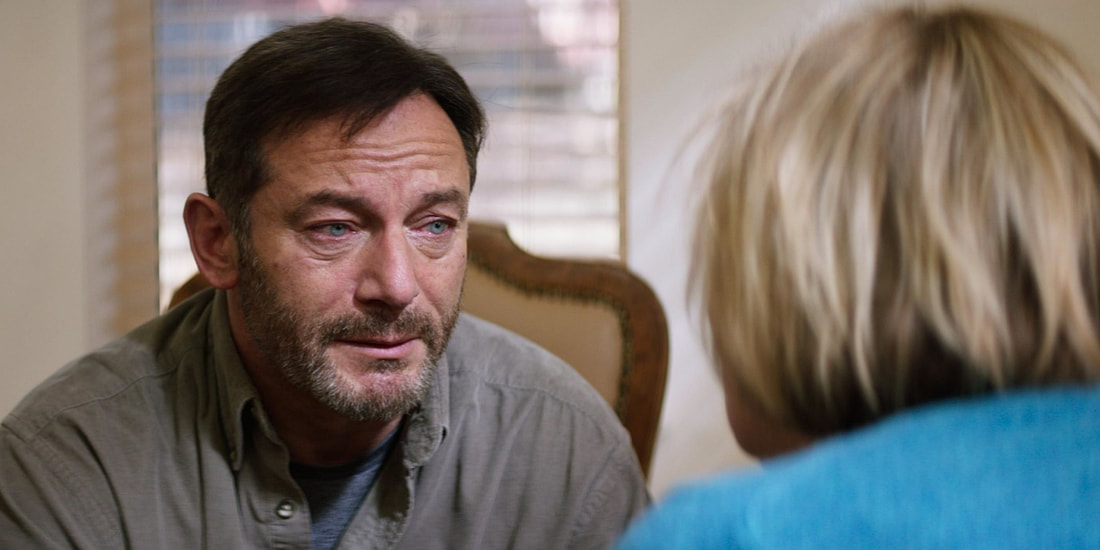 Last year during Sundance, people were buzzing about a new movie called "Mass," and I decided to grab a ticket when they released more. I wasn't ready for the masterpiece of Fran Kranz's directorial debut, a small and understated film about two sets of parents coming together six years after a school shooting. Like many of the films on my list, there's a theatricality to it, since most of the film takes place in one room with the four actors gathered around a table, and yet it is one of the most explosively emotional films I've ever seen. Kranz brilliantly keeps us tightly focused within that one room, never showing us flashbacks that could feel exploitative but rather forcing the audience to contend with how these people are processing their grief. Jason Isaacs, Ann Dowd, Martha Plimpton, and Reed Birney give four of the best performances not only of this year but of the last ten years at least.
​What do you think of my list? Let us know what you think in the comments section below or on our Twitter account. Be on the lookout for more of our Top 10's for 2021 and check out our Editor In Chief Matt Neglia's Top 10 list here, along with Josh Parham, Daniel Howat, Tom O'Brien, Eve O'Dea, Casey Lee Clark, Cody Dericks, and Dan Bayer's lists here, here, here here, here, here, and here respectively. The annual NBP Film Community Award nominations ballot went out yesterday and can be voted on here until February 18th.
You can follow Nicole and hear more of her thoughts on Film and the Oscars on Twitter at @nicoleackman16