2021 was a year of transition. We started the year fully engulfed in awards season and still watching films at home digitally. And then, in the spring, theaters started to slowly re-open, and those who were vaccinated and not at risk went back to movie theaters and film festivals. As we head into 2022 with another potential shut-down on our hands, it's been cathartic to look back on the film year and realize how much I cherished both those at home and theater experiences. At the end of the day, the movies are the movies, and 2021 had so many it made whittling down the over 300 new movies I saw in 2021 down to ten pretty challenging. But I finally have my list, which is by no means perfect or should act as the definitive list for 2021, but it is mine, and I'm happy to share it with all of you. For the purposes of the list, I went by Academy Calendar, so anything from March 1st – December 31st 2021. I also shared my personal ballot for our NBP Film Awards (which we'll be holding as we get closer to the Oscars) on my Twitter account here. Without any further delay, please click below to see my top ten films of 2021.
Runners up include (listed in alphabetical order): "C'mon, C'mon," "Pig," "Riders Of Justice," "Summer Of Soul" & "The Worst Person In The World."

​10. Licorice Pizza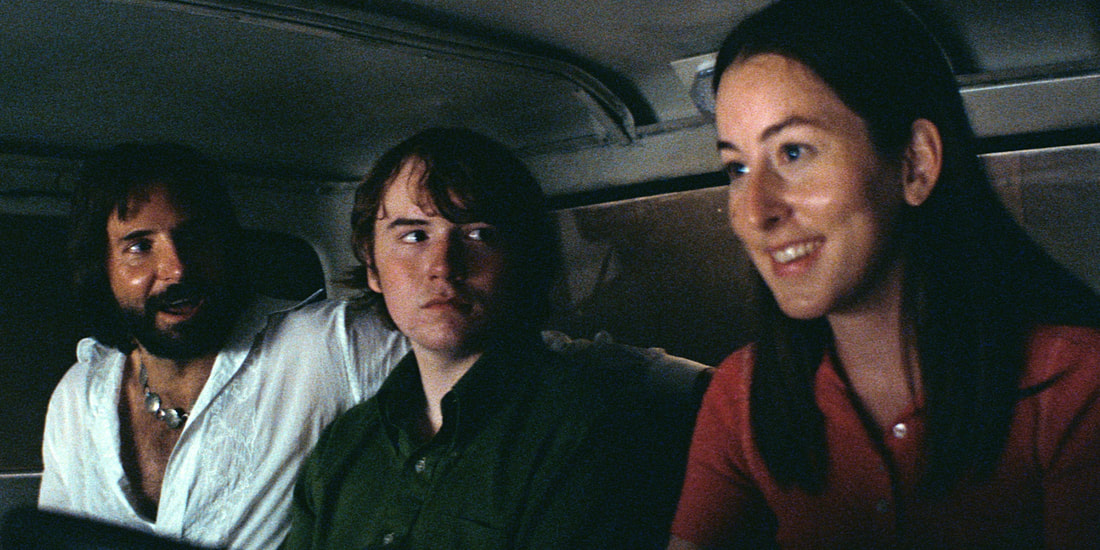 Paul Thomas Anderson's ode to the San Fernando Valley in the 1970s is his most personal, lightest and most joyous film to date and one which has probably held up the least for me on re-watches compared to the other films in my top ten. And yet, I can't help but still be entertained and transfixed by its ability to blissfully transport me to a time, place, attitudes, and beliefs which are much different than my own experience. Watching two of the best breakthrough performers of the year, Alana Haim and Cooper Hoffman, play a game of will they or won't they, while various celebrity cameos segment the film backed by one of the year's best soundtracks, was an exuberant delight. It's not perfect, and a lot of the criticism which has been hurled its way has undoubtedly been deserved, but I'd be lying if "Licorice Pizza" didn't have me grinning ear to ear for 99% of its runtime, which is more than I can say for most movies I've seen this year.
9. Nine Days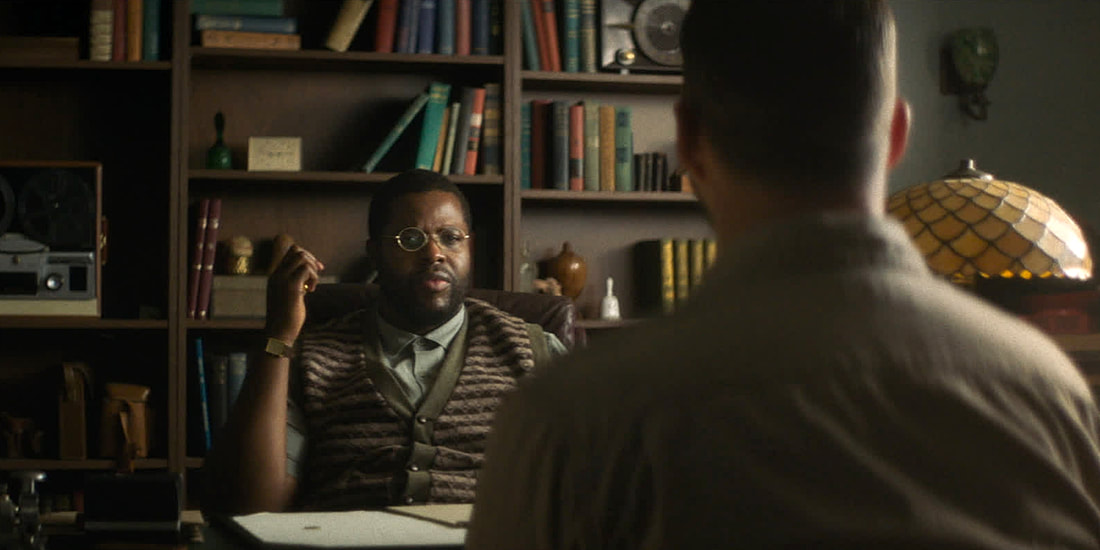 ​It's a testament to the power of "Nine Days" that it managed to stay in my top ten favorite films of the year despite having seen it all the way back at Sundance 2020 for the first time. Sony Pictures Classics finally gave it a release this year, which allowed me to finally re-watch it and rediscover all over again why I fell in love with it the first time. We've seen movies explore life after death before, but with Edson Oda's directorial debut, we get to see life before birth. "Nine Days" is a hypnotic and transcendent motion picture experience that had me contemplating the fragility of existence, how precious our lives are, and how meaningful we can make them. Winston Duke delivers a powerfully controlled performance filled with soul and anguish as his career ascends to a whole new level here with some truly stunning work, particularly in the film's final act. Wholly original and eternally beautiful with one of the best scores of the year by Antonio Pinto, "Nine Days" took my breath away.
8. West Side Story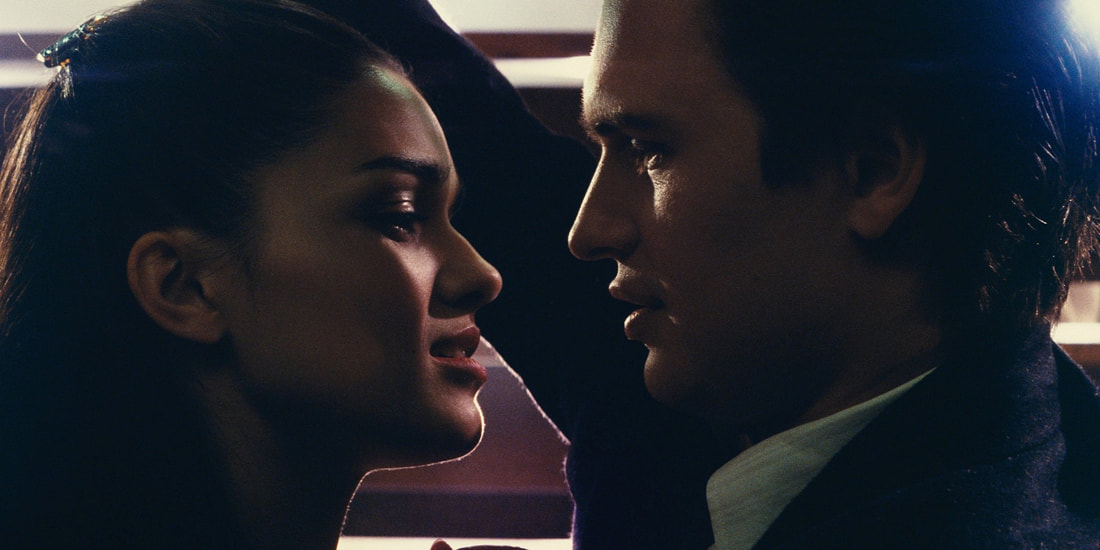 That Steven Spielberg guy sure can make a movie, can't he? I was one of the biggest skeptics for Spielberg adapting "West Side Story" which had already been adapted into a beloved Best Picture-winning film sixty years ago. While I still think such an act should be not be pursued (I don't need to see new adaptations of "The Godfather," thank you very much), I must admit the final product turned out to be one of the surprises of the year for me, especially when I consider the high expectations I carried into it. But then again, this is Steven Spielberg we're talking about here; of the greatest directors of all time. The Romeo and Juliet musical found a fresh approach, thanks to Tony Kushner's brilliantly layered screenplay and Spielberg's skillful modernism combined with his reverence for classical filmmaking. The young cast of mostly unknowns excelled at injecting a sense of energy into the choreography, songs, and characters while Janusz Kaminski's camera glided across the screen to rapturously capture every memorable moment in all of its lens flared glory. Dare I say I prefer this version to the 1961 original? I just might.

​7. Titane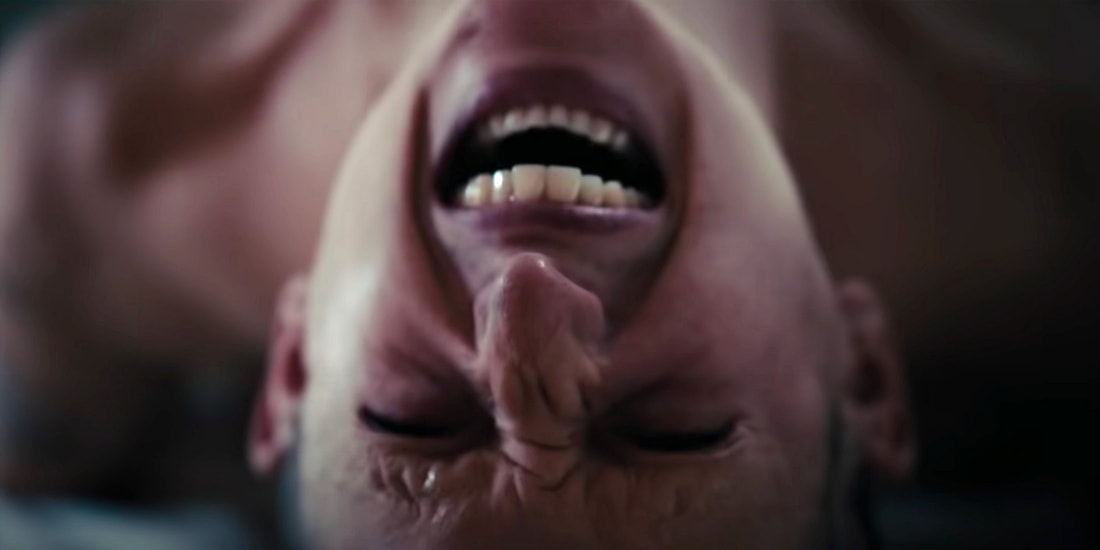 Nothing and I mean nothing, could prepare me for Julia Ducournau's follow-up to her directorial debut "Raw." Not even the enthusiastic reactions out of Cannes and its win of the Palme d'Or were enough to get me ready for Ducournau's multi-layered and uncompromising vision for "Titane." The performances from newcomer Agathe Rousselle and industry veteran Vincent Lindon were unbelievably committed to her vision for the movie in the most impressive manner possible. The whole experience was pummeling, nerve-wracking, stressful, and astonishing to watch unfold as I genuinely had no idea where the story was about to take me next. For lack of better words, it was a fucked up, galvanizing and surprisingly tender ride. I dare not spoil anything, but if there's any movie you're going to watch completely blind, make it this one. Although, a word of caution: I wouldn't recommend it to most people I know who aren't hardcore cinephiles, but for those willing to go in with an open mind…brace yourselves!
6. The Power Of The Dog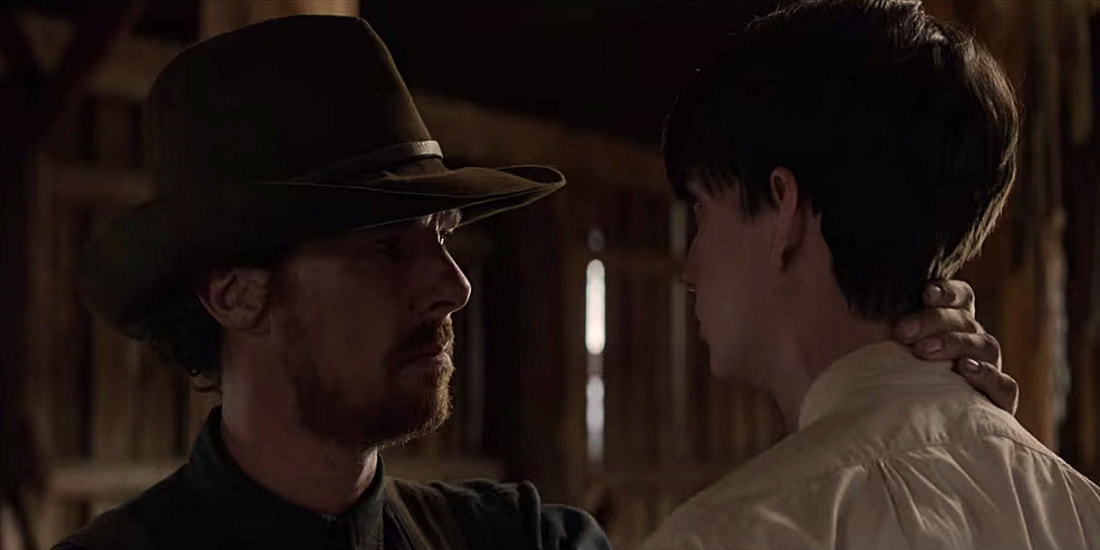 ​I've now watched Jane Campion's "The Power Of The Dog" four times, and each time, I liked it more and more. I knew after my first viewing it was a very good movie, but after my second viewing, it quickly shot up into my top ten and asserted itself as a great movie. Every viewing since has further established it as one of 2021's best, and most people seem to agree with me. Maybe not everyone as the film has been seen by a wide audience thanks to its placement on Netflix and has challenged, provoked, and encouraged discussions and a wide variety of opinions which I've particularly found to be all the more enthralling. The storytelling here is highly nuanced, with a ton of subtext packed into nearly every scene, allowing the actors to dig deep into their characters to deliver fully realized and layered work which rewards repeat viewings. Benedict Cumberbatch had the best year of his career, and his imposing work as Phil Burbank is the most stunning performance he's ever delivered. At the same time, the supporting cast of Kodi Smit-McPhee, Kirsten Dunst, and Jesse Plemmons equally command our attention and sympathy, helping to round out one of the best ensembles of the year.
5. Drive My Car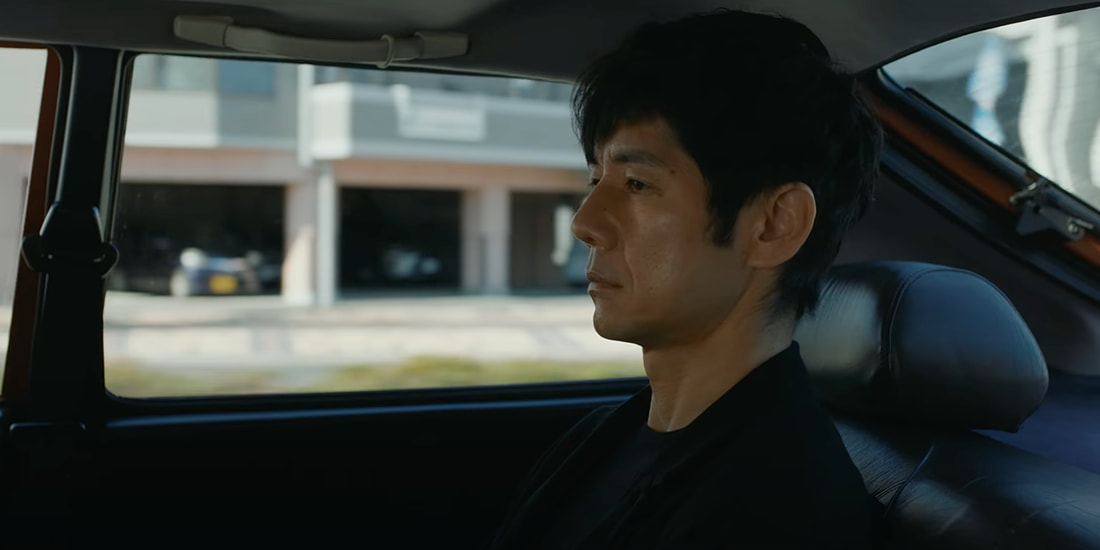 Ryusuke Hamaguchi's three-hour-long meditation on life, art, grief, communication, forgiveness, and love can be initially daunting due to its runtime. Still, if you give yourself over to it, you'll uncover one of the most satisfying films of the year. "Drive My Car" whisks on smoothly with grace and tremendous power due to Ryusuke Hamaguchi's deliberately paced but brilliant screenplay and the devastating knockout performance from Hidetoshi Nishijima. Each actor is given ample time to explore their character's depth and anguish that by the time the film enters its third hour and Kafuku delivers his play of Uncle Vanja, it's not only him but the audience who have also undergone a transformational journey. Quiet but always captivating in its subtle execution, this is one phenomenal film that rewards your patience.
4. Flee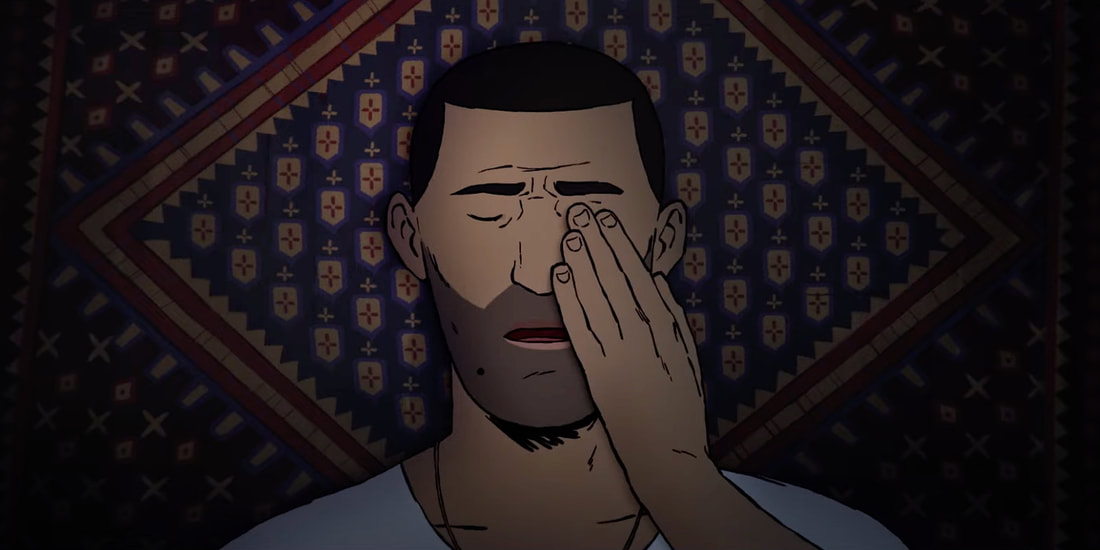 "Flee" is a movie that was not at all on my radar this year. It turned out to be a true Sundance discovery as I saw it based on a recommendation from a friend who saw Riz Ahmed and Nikolaj Coster-Waldau were attached as executive producers. Well, I'm thrilled I did because the powerful true story of one refugee's life with the threat of capture and death hanging over him every day was one that has stayed with me since that first viewing all the way until the end of the year. Jonas Poher Rasmussen successfully blends animation and documentary filmmaking styles to protect his friend's identity and the film's subject, Amin Nawabi. It's both a masterstroke of brilliance and an unfortunate necessity, but the end result is one of the more unforgettable cinematic experiences of the year, backed by an uplifting 80's pop music soundtrack and hauntingly beautiful imagery. Vital and urgent, "Flee" is a memory poem that not only gives us an insight into the Afghan refugee crisis but also presents to us an intriguing character study, one that we may not fully ever know but we can seek to understand through his personal experiences. It also helps that this film was the first time I ever had Next Best Picture quoted on an official poster, so that's a nice moment which I'll forever cherish.

​3. Mass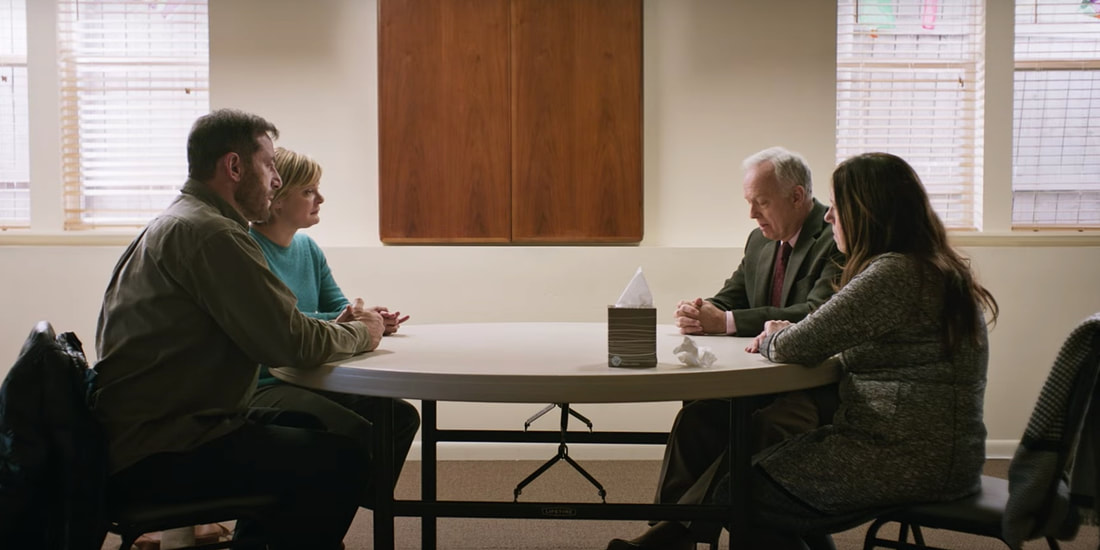 It's been six years since the tragic school shooting that took away Jay and Gail's (astonishingly played by Jason Isaacs and Marth Plimpton) son, and now, they're coming face to face with the shooter's parents (also astonishingly played by Reed Birney and Ann Dowd). It's a heavy premise but trust me when I tell you; it might be the most emotionally, spiritually, and intellectually rewarding film of the year. No other movie in 2021 wrecked me emotionally more than "Mass." What an extraordinary directorial debut this was from Fran Kranz (who you may remember from "The Cabin In The Woods"). When the credits rolled, I was left shaken but also transformed in a way that very few other films can accomplish. We're witnessing a highly personal conversation that we ever rarely let play out in our own lives so that there can be some form of resolution or reconciliation at the end. The four performances are by far the best from any actors given this year, making it impossible for me to pick an MVP possibly. They should be sweeping every single ensemble award this year for their incredibly moving performances. Kranz knows when to ratchet up the tension and when to bring it down, so he does not exhaust his audience. This is aided by the perfectly calibrated performances and extremely precise editing, making it feel highly cinematic despite the one-room setting. I've tried to have conversations with friends regarding America's gun problem, and while "Mass" briefly touches on the politics of the issue, it does something more meaningful, which is deconstruct the topic from all angles through four parents immeasurable grief, allowing us to all reach a point of grace by the end. Hopefully, anyone who watches this remarkable film will be able to take a lesson or two away from it and use it to work towards a positive and brighter future for all of us beyond the senseless violence which has plagued this country.
2. Dune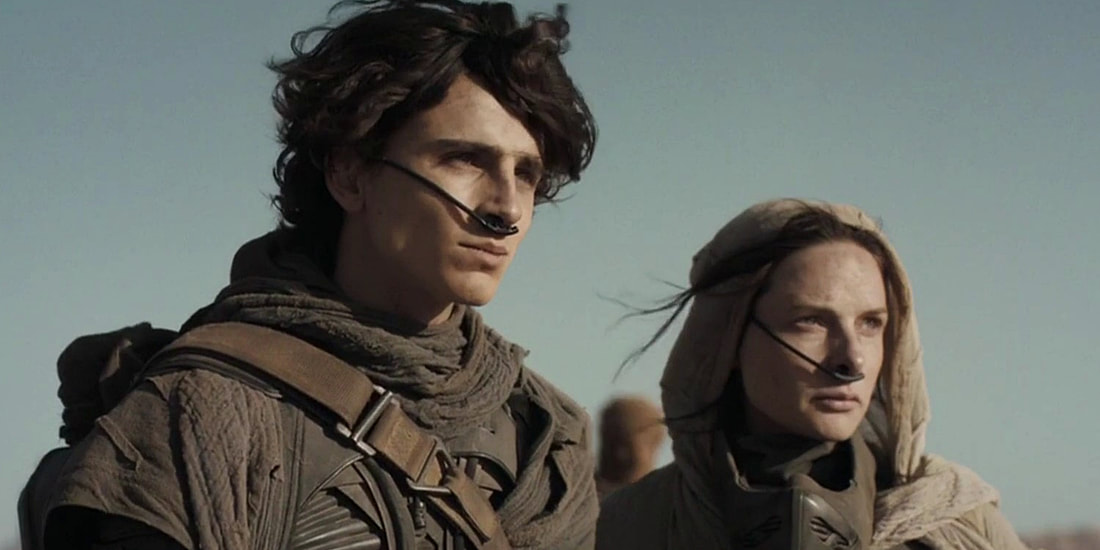 When it came to big-screen event movies in 2021, nothing could compare to "Dune" for me. It was everything I wanted it to be (except for missing a second half). The first half of Denis Villeneuve's adaptation of Frank Herbert's classic sci-fi novel was already my most anticipated film of the year (and last year due to the delay caused by the COVID-19 pandemic) and having to miss out on the world premiere at the Venice Film Festival, and then the Toronto Film Festival afterward made the anticipation grow even more for me as the New York Film Festival approached. By this point, the buzz was already out on the quality of the film, so all that was left for me was the experience itself. I got the chance to see "Dune" at the New York Film Festival and was so blown away by the film's massive size, both visually and audibly. The craftsmanship was otherworldly, from Greig Fraiser's cinematography to Hans Zimmer's score, one of the best in his already distinguished career. I would go on to see it another four times after that initial viewing, three of which took place in IMAX. I simply could not get enough of the world Villeneuve had brought to the screen. "The Lord Of The Rings" is my favorite movie of all time, and seeing something which came even somewhat close to that in terms of world-building, immersion and scale was a beautifully awe-inspiring experience for me. It also helped that the story was engaging, with characters I cared about and cannot wait to see how Villeneuve concludes their stories in Part Two. Until we get the second half of the story, I'll be rewatching my 4K UHD copy as many times as I can as I foolishly attempt to recapture what it was like to visit Arrakis on the largest screen with the best sound imaginable for the first time. That's what we call "Desert Power."
1. Spencer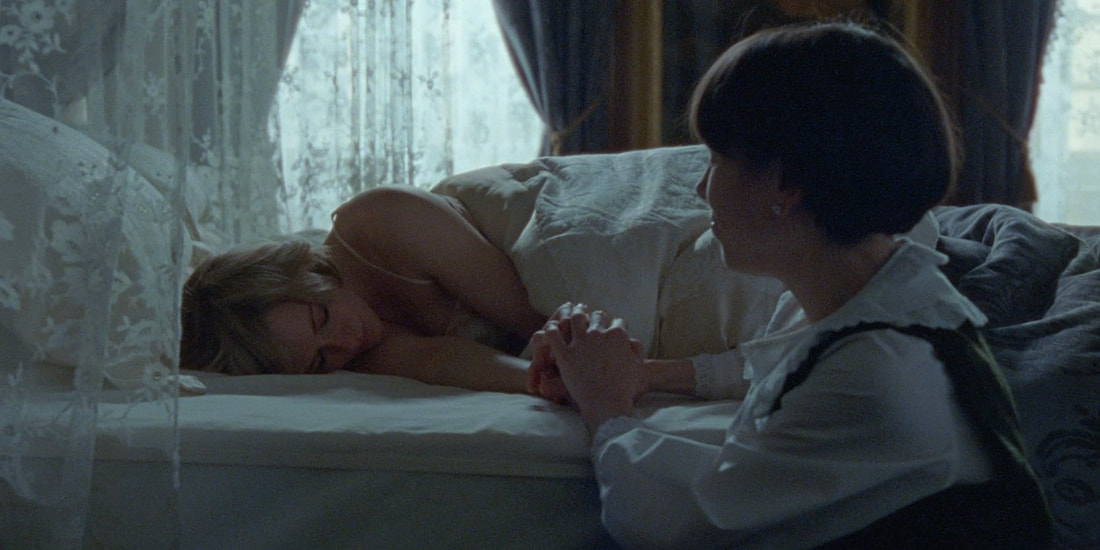 I know what you're thinking…"How is Dune not your favorite film of the year?" Well, to put it simply, it's only one half of a full movie in my opinion, and my stance on it being number two may change when we see Part Two, but until then, the number one slot for 2021 goes to Pablo Larraín's unusual biopic, "Spencer." Written by Steven Knight, the film takes place over Christmas weekend at the Queen's Sandringham Estate and is primarily a fictitious fable of the events which might've taken place behind closed doors and taped curtains. What most people wanted from "Spencer" was an accurate biopic they could easily digest and one that did not highlight the suffering Diana was probably experiencing internally. To that, I say watch "The Crown." I've seen my fair share of conventional biopics over the years, and quite frankly, I admire that Larraín's film took the risks it did (even more than "Jackie") by mixing fact with fiction to give us a tragic psychological nightmare. Everyone involved in this highly detailed production is concerned with one thing and one thing only: putting us in Princess Diana's headspace, and quite frankly, it's not a pleasant place to be. Melancholy, stressed and overwhelmed, such emotions are brought to life by a monumental Kristen Stewart, who is delivering the best performance of her career as she highlights Diana's torment but also her resiliency. Johnny Greenwood's score combines jazz with tension to provide a soundscape that feels as erratic as Diana's unpredictable behavior, while cinematographer Claire Mathon composes one fantastic shot after another. And who could forget the production design, which not only integrates multiple environments to make it all feel like the Sandringham Estate in the 1990s but also all of that scrumptious looking food! I've seen some people decry the screenplay's overly obvious metaphors, and imagery (hello Anne Boleyn and dead pheasants!), but those all worked for me. It's dark, bizarre, challenging, and most of all, deeply empathetic towards a woman who can stand as a symbol for others simply trying to push through, keep it all together, and not just for her children but also for her own sanity.
​
What do you think of my list? Let us know in the comments section below or on our Twitter account. Be on the lookout for more of our Top 10's for 2021 as we say goodbye to the year and say hello to 2022. Thank you everyone for another memorable year. Our annual NBP Film Awards and the NBP Film Community Awards will come in a few weeks which will hopefully allow all of you some time to see those final 2021 awards season contenders. Till then, I wish you all a Happy New Year!
You can follow Matt and hear more of his thoughts on the Oscars and Film on Twitter at @NextBestPicture