The 76th Cannes Film Festival is officially over. The awards were handed out on Saturday, officially kicking off this awards season's precursor run with Justine Triet's gripping courtroom drama "Anatomy Of A Fall" winning the prestigious Palme d'Or, also marking distributor NEON's fourth win of the prize in a row. Many have asked me over the past few days if I saw any films with Oscar potential, and the answer is yes. While I have some more reserved thoughts on which films will or won't ultimately receive an Academy Award nomination, I will at least share with you all the prospects for the films I watched. I saw fifty films in total but could not see everything, even if I wanted to. Please keep in mind that these are not final predictions as not all of these will materialize in Oscar nominations. It's too early to tell, but whether it's Best International Feature, Best Documentary Feature, or Best Picture, the awards race finally has some new contenders to consider before the fall film festivals.
ABOUT DRY GRASSES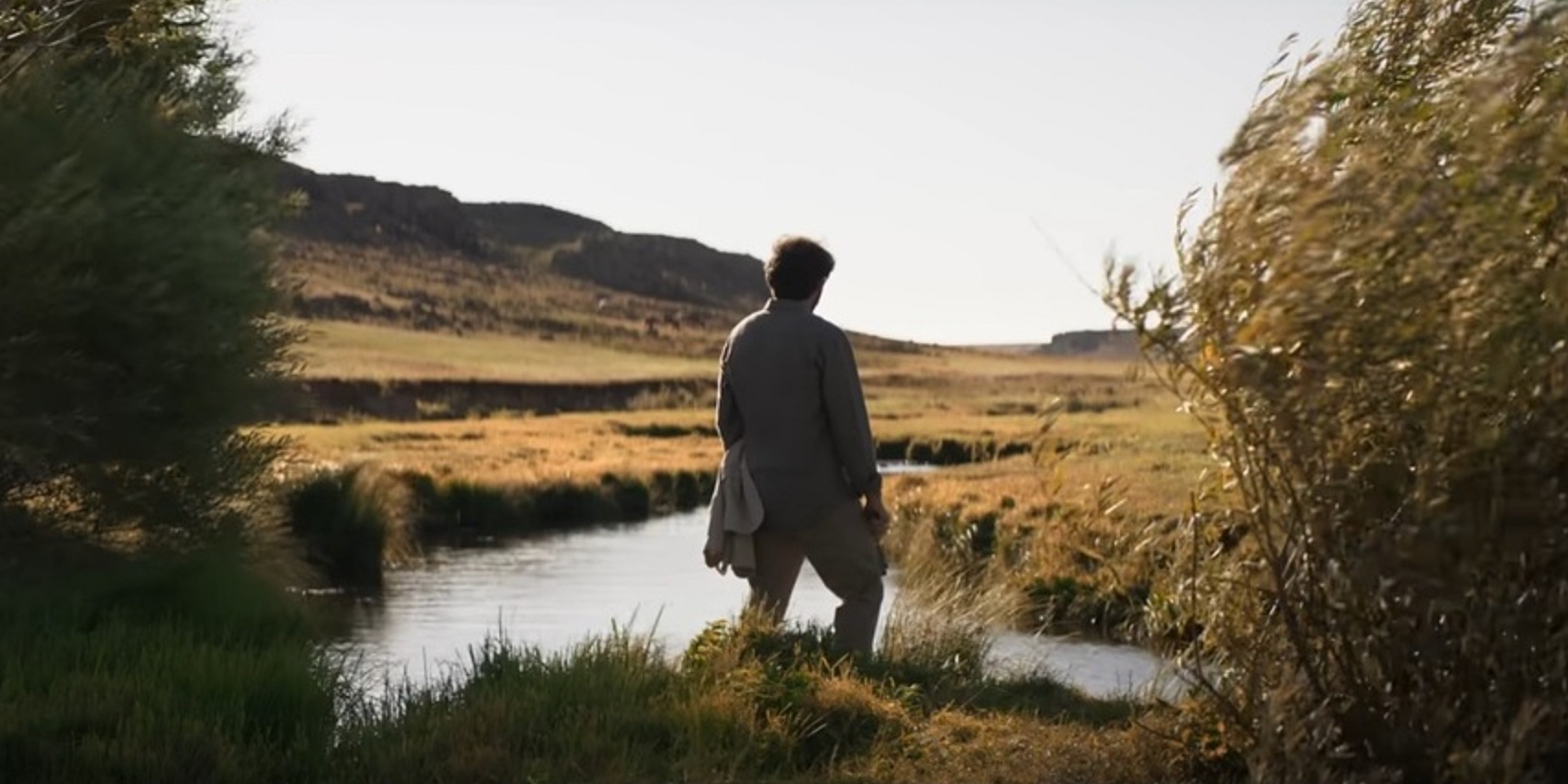 The latest film from acclaimed Turkish filmmaker Nuri Bilge Ceylan about a teacher in Anatolia who gets accused of abusing a student may have won the Best Actress prize for Merve Dizdar, but the real highlight is the film's dense screenplay. The film's leading star Deniz Celiloğlu is equally as impressive in a tricky role filled with many layers and complexity. However, unless this film goes the "Drive My Car" route to the Best Picture nomination (and even then, Hidetoshi Nishijima wasn't able to crack the Best Actor lineup), it will have to settle on being Turkey's submission for Best International Feature.
Oscar Prospects: Best International Feature Film & Best Original Screenplay
ANATOMY OF A FALL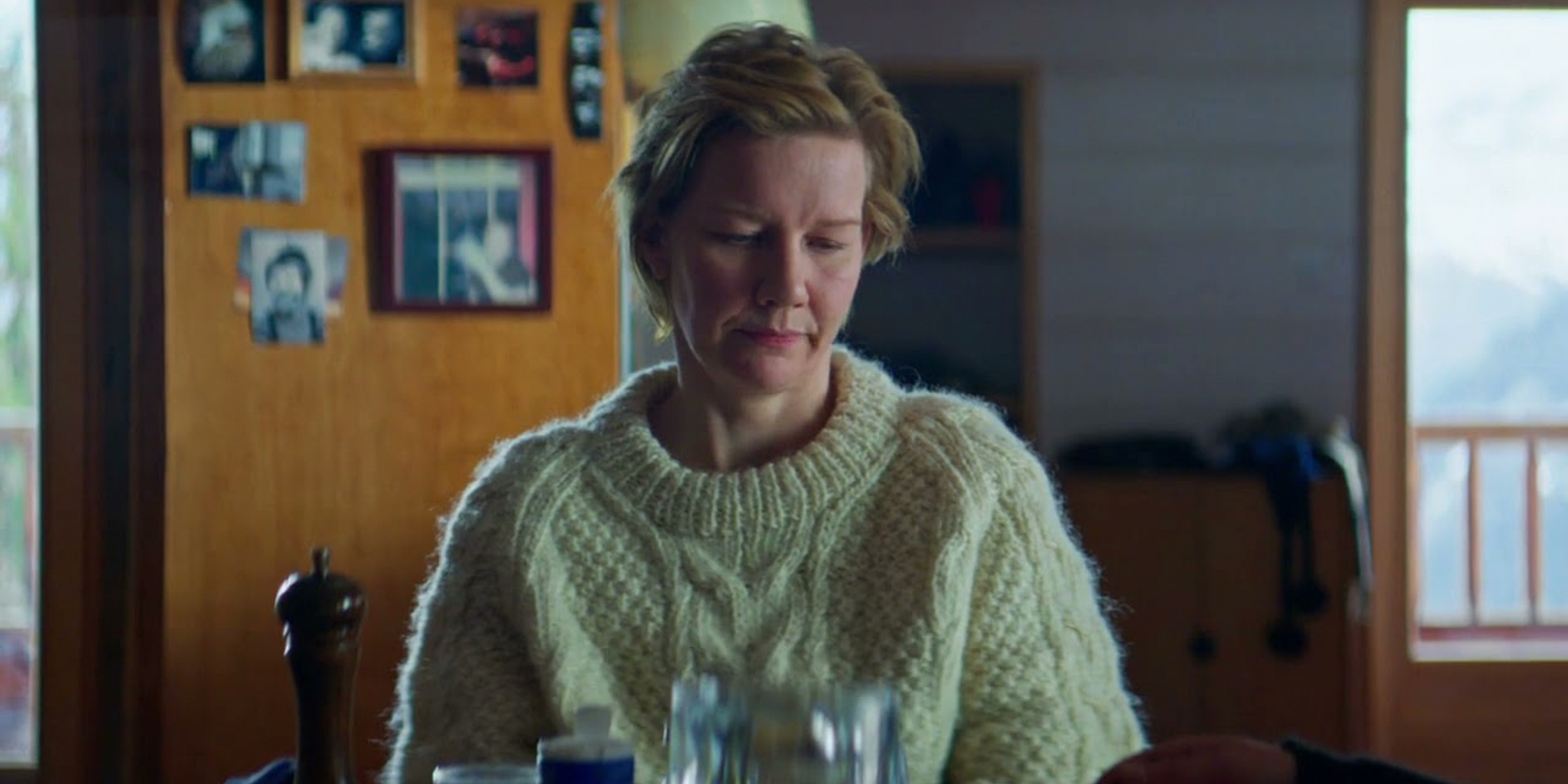 This year's Palme d'Or winner, acquired by NEON, "Anatomy Of A Fall" will put up one hell of a fight in multiple categories as the distributor will seek to repeat the same Oscar success "Parasite" and "Triangle Of Sadness" achieved (and less so "Titane's" unforgivable snub). It helps that the French/German film has quite a bit of spoken English in it, but will that hurt its chances of qualifying for Best International Feature? That seems unclear, but one thing is certain: Sandra Hueller's outstanding lead performance will be a central talking point all season long and should rightfully bring her an Oscar nomination for Best Actress.
Oscar Prospects: Best Picture, Best Director, Best Actress, Best Original Screenplay & Best International Feature Film
ASTEROID CITY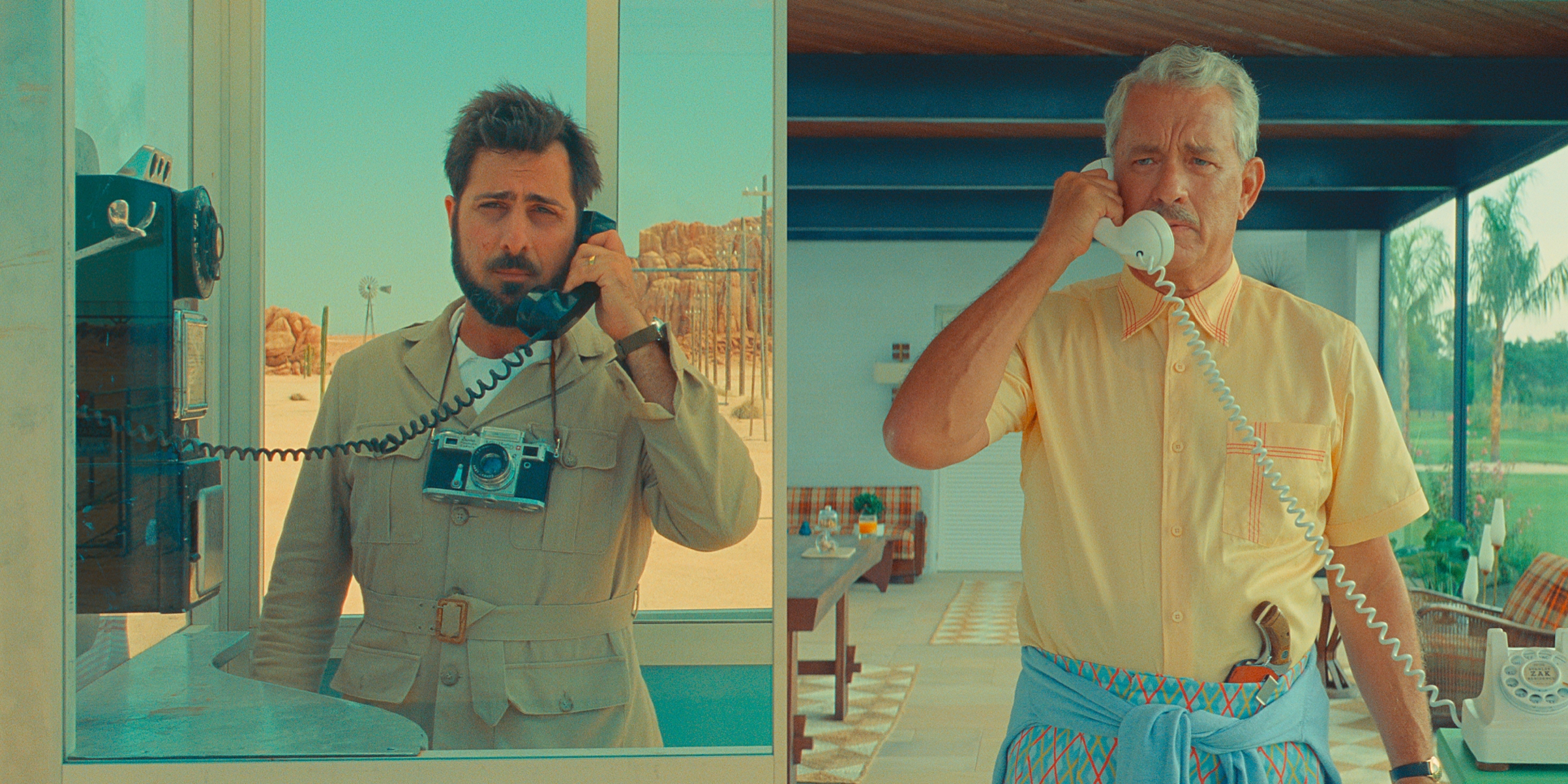 Is it "The Grand Budapest Hotel," which netted a career-high nine Oscar nominations and four wins, or "The French Dispatch," which inexplicably received zero nominations? Critic reception to Wes Anderson's "Asteroid City" seems to be somewhat split. Still, I particularly believe this could bring him back as it retains the director's signature style while asking some of life's grandest questions about our place within the universe and seeking truth within art. I have a feeling AMPAS will respond to such thematic exploration from a filmmaker who has already received seven Oscar nominations and is still waiting to receive his first win.
Oscar Prospects: Best Picture, Best Director, Best Original Screenplay, Best Cinematography, Best Production Design & Best Original Score
COBWEB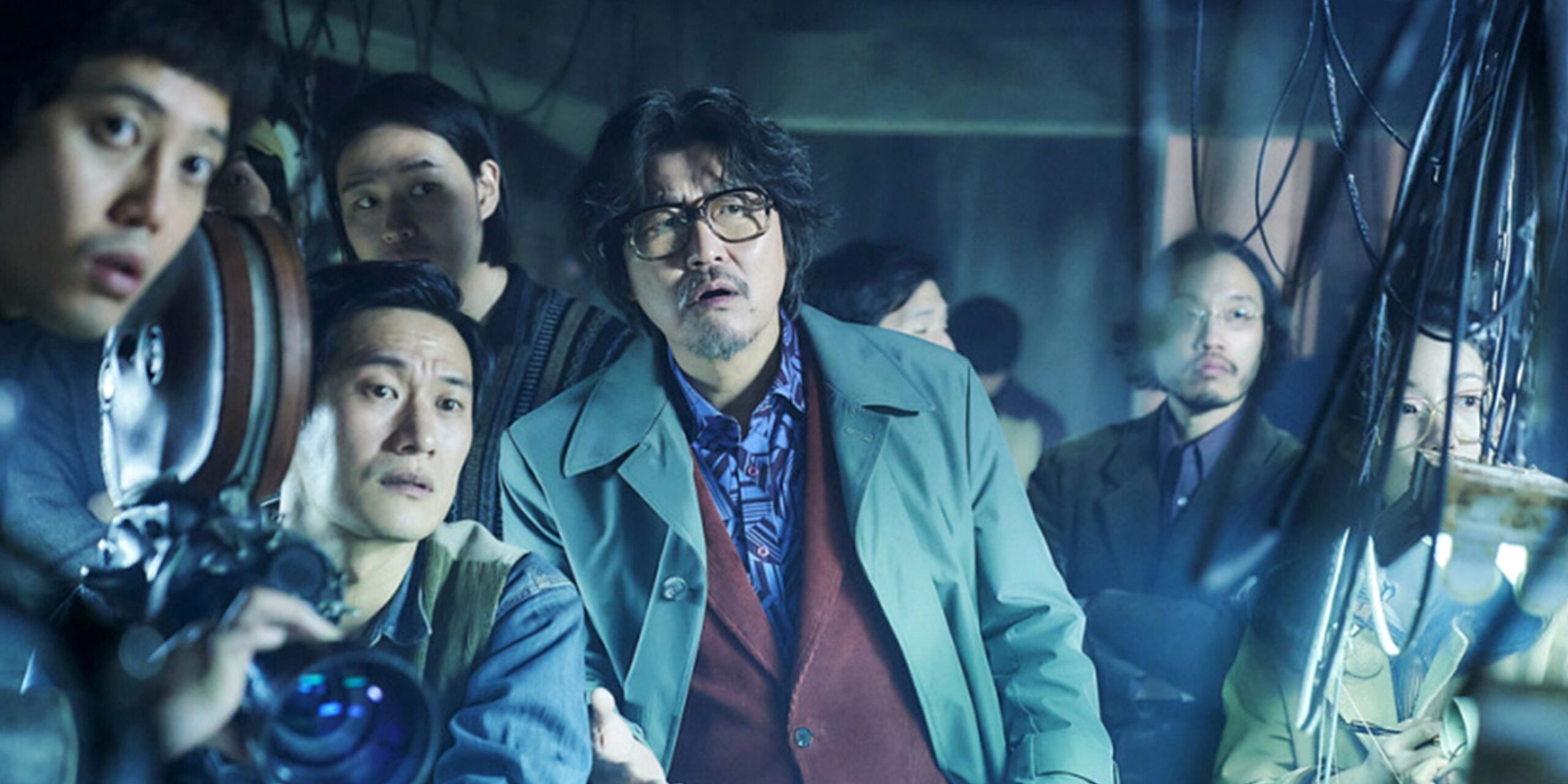 South Korean director Kim Jee-woon has yet to be recognized the way his contemporary Bong Joon-ho was for "Parasite" in 2019. In fact, all South Korean filmmakers are patiently waiting for their moment with the Academy as Bong Joon-ho's film remains the only South Korean film nominated for an Oscar. However, "Cobweb's" story of a film director (played by Song Kang-ho) who is obsessed with re-shooting his already completed film in the 1970s in hopes that it will give him the masterpiece he's hoping will overcome his own self-doubt might just be the kind of story enough voters within the Academy relate to.
Oscar Prospects: Best International Feature Film
THE DELINQUENTS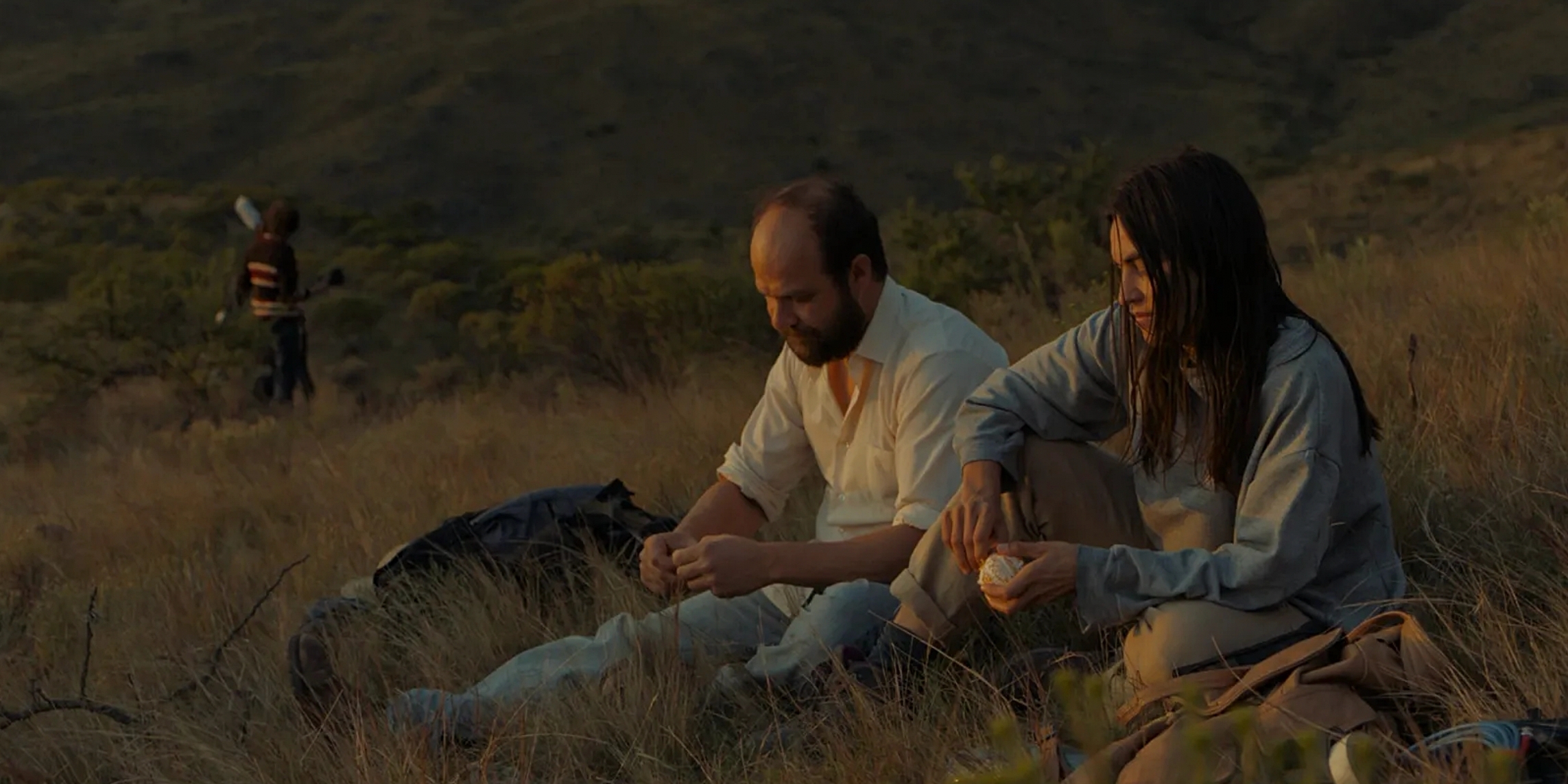 While "The Delinquents" didn't impress me as much as I was hoping, the Un Certain Regard title from Argentinian director Rodrigo Moreno might have enough fans out there to, at the very least, push it towards a Best International Feature Film Oscar nomination. Moreno's subversion of the heist film with a distinct two-part narrative structure is precisely the kind of bold filmmaking we typically see get recognized come awards season. Despite distributor MUBI's best efforts, the film's three-hour runtime may deter some, but solid reviews and notices from critics should keep it within the conversation.
Oscar Prospects: Best International Feature Film
ELEMENTAL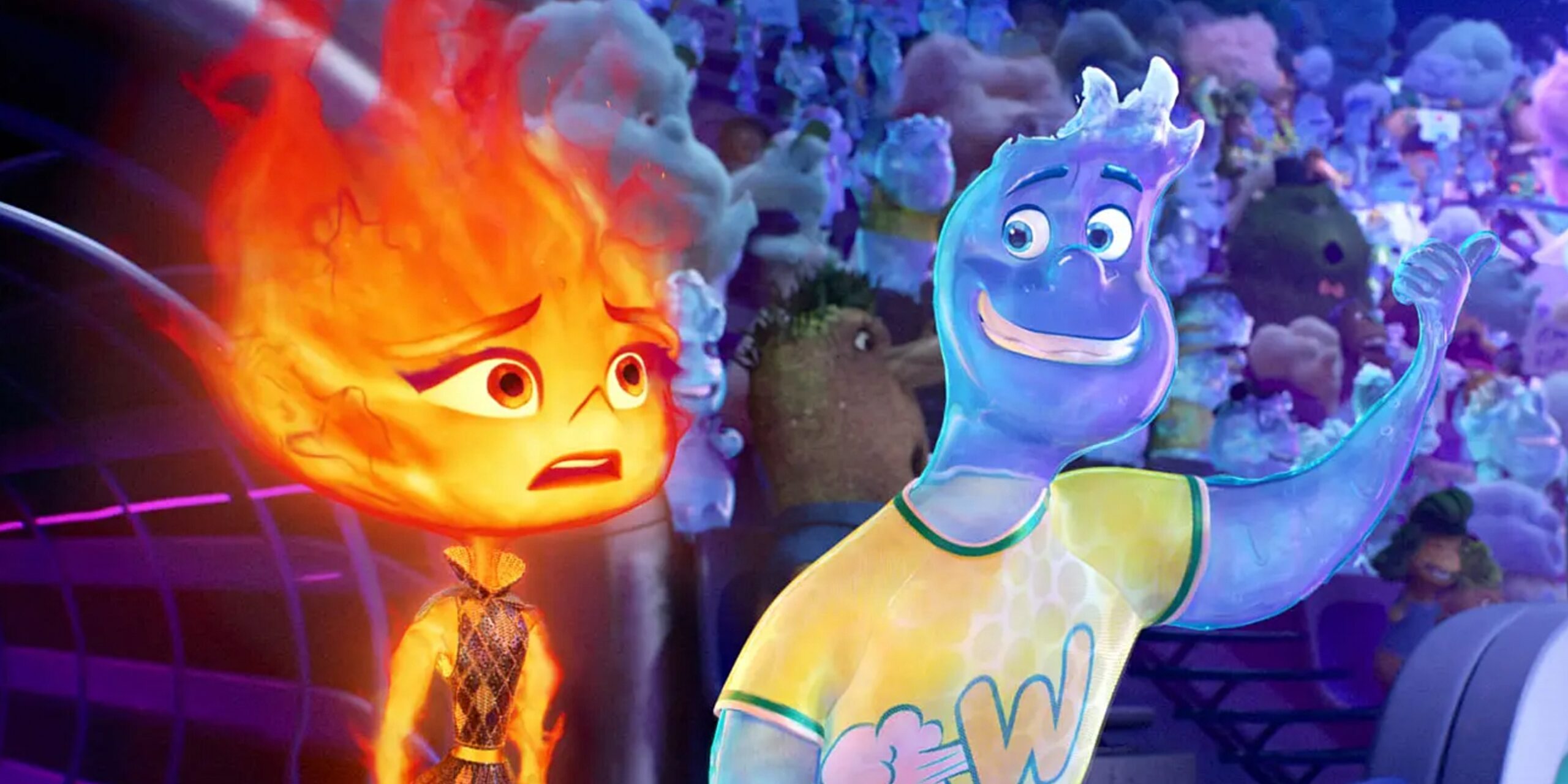 A return to form for Pixar in many ways; considering now that we're back to years of a straight ten films nominated for Best Picture, it stands to reason that Pixar will eventually be back in the Best Picture race again after "Up" and "Toy Story 3" received Best Picture nominations in 2009 and 2010. "Elemental" has many, excuse the pun, elements which will likely resonate with voters on a deep, emotional level. Those feelings are amplified by a magnificent score from Thomas Newman which could also bring him his sixteenth Oscar nomination and, hopefully, first-ever win.
Oscar Prospects: Best Picture, Best Animated Feature, Best Original Screenplay, Best Original Score & Best Original Song
FALLEN LEAVES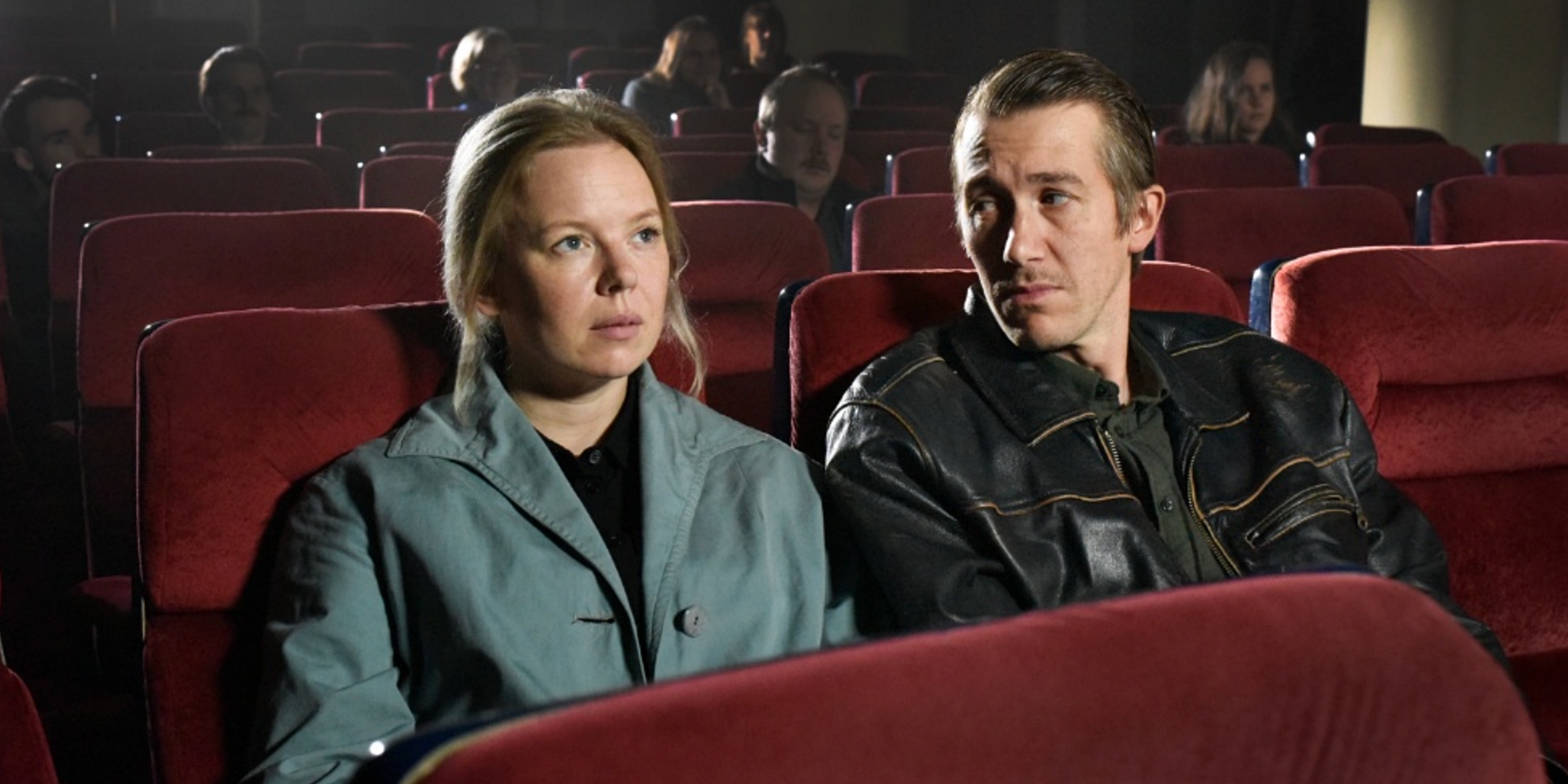 One of the world's most acclaimed filmmakers, Aki Kaurismaki, has not had one of his films nominated by the Academy since 2003's "The Man Without a Past." However, his Jury Prize-winning romantic comedy-drama about two imperfect people meeting under imperfect circumstances might just discover that they're actually perfect for one another is the kind of optimistic, feel-good film AMPAS voters might be in the mood for amongst all the gloom and doom of other contending films. MUBI has picked it up for distribution, and Finland will likely select it as their submission for Best International Feature Film.
Oscar Prospects: Best International Feature Film
FOUR DAUGHTERS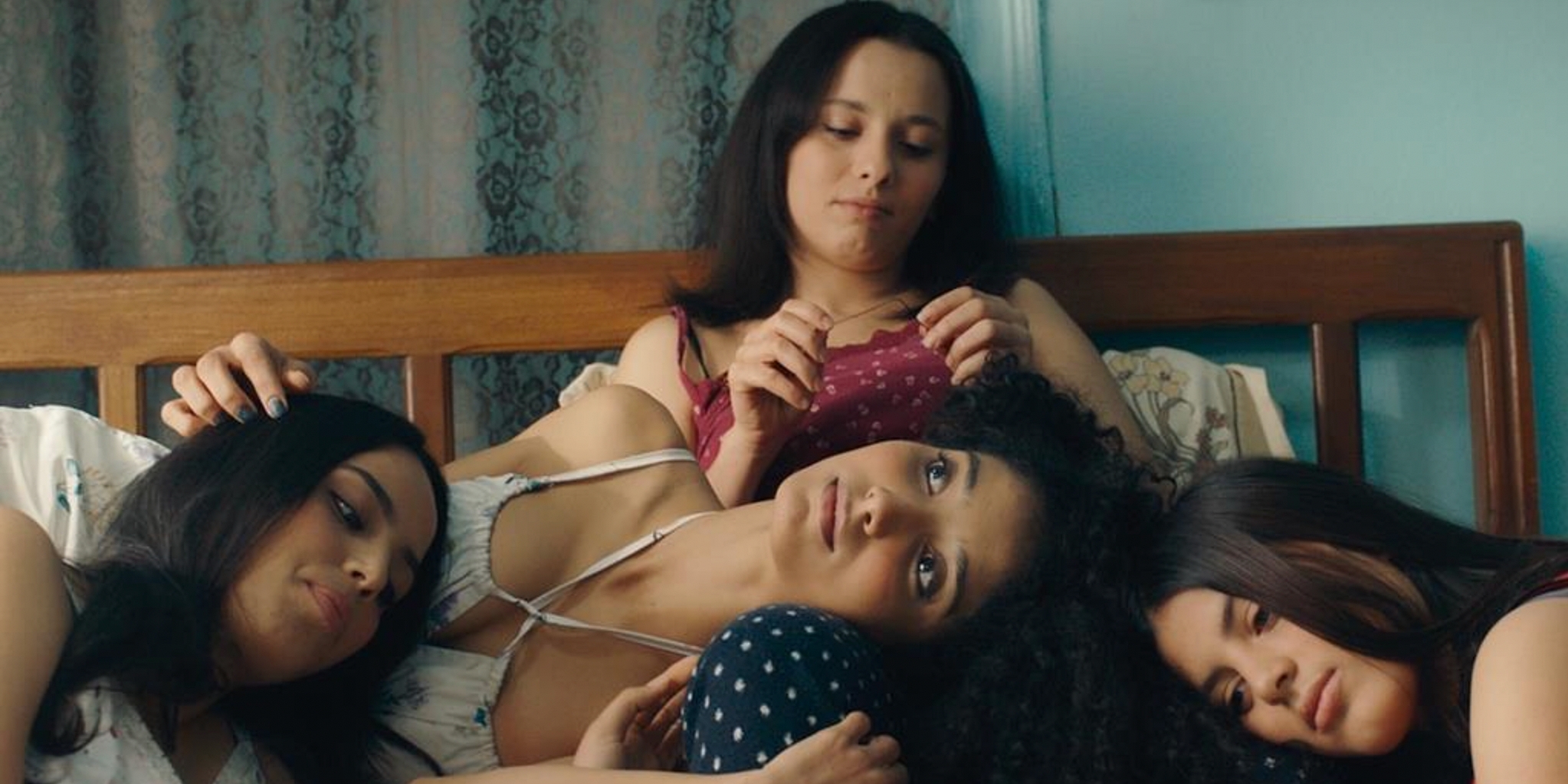 Kaouther Ben Hania's documentary about Tunisian Olfa and her four daughters was one of the rare documentaries to premiere In Competition at Cannes which has instantly given it a higher profile than most other documentaries (excluding ones which premiere at Sundance) receive during this time of year. How the story unfolds, mixing reality and fiction and then building to a gut-punching reveal, is sure to stand out to voters.

Oscar Prospects: Best Documentary Feature
THE GOLDMAN CASE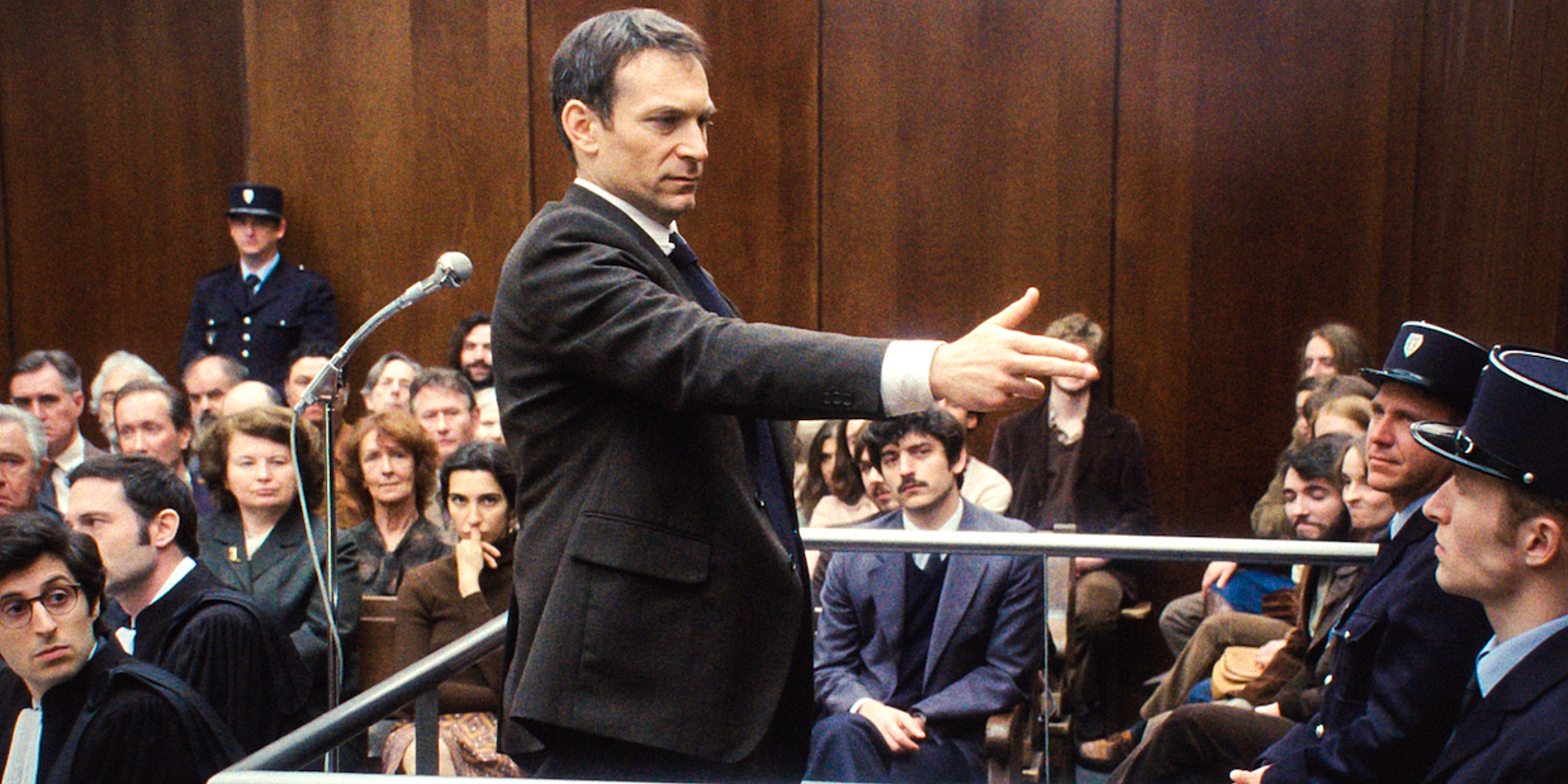 Taking place entirely within a courtroom minus its bookends is a tense legal courtroom drama with fiery performances, strong, intelligent writing, and tight direction from director Cédric Kahn. Filmed almost like a play in its staging, the compelling true story maintains your interest throughout, constantly keeping you on your toes. While France has numerous contenders competing for the coveted spot for what will represent the country at the Academy Awards for Best International Feature, "The Goldman Case" may be lower on the list compared to some other heavy-hitters mentioned in this article, but depending on how the year shapes up, it could be an unlikely but worthy choice.
Oscar Prospects: Best International Feature Film
KILLERS OF THE FLOWER MOON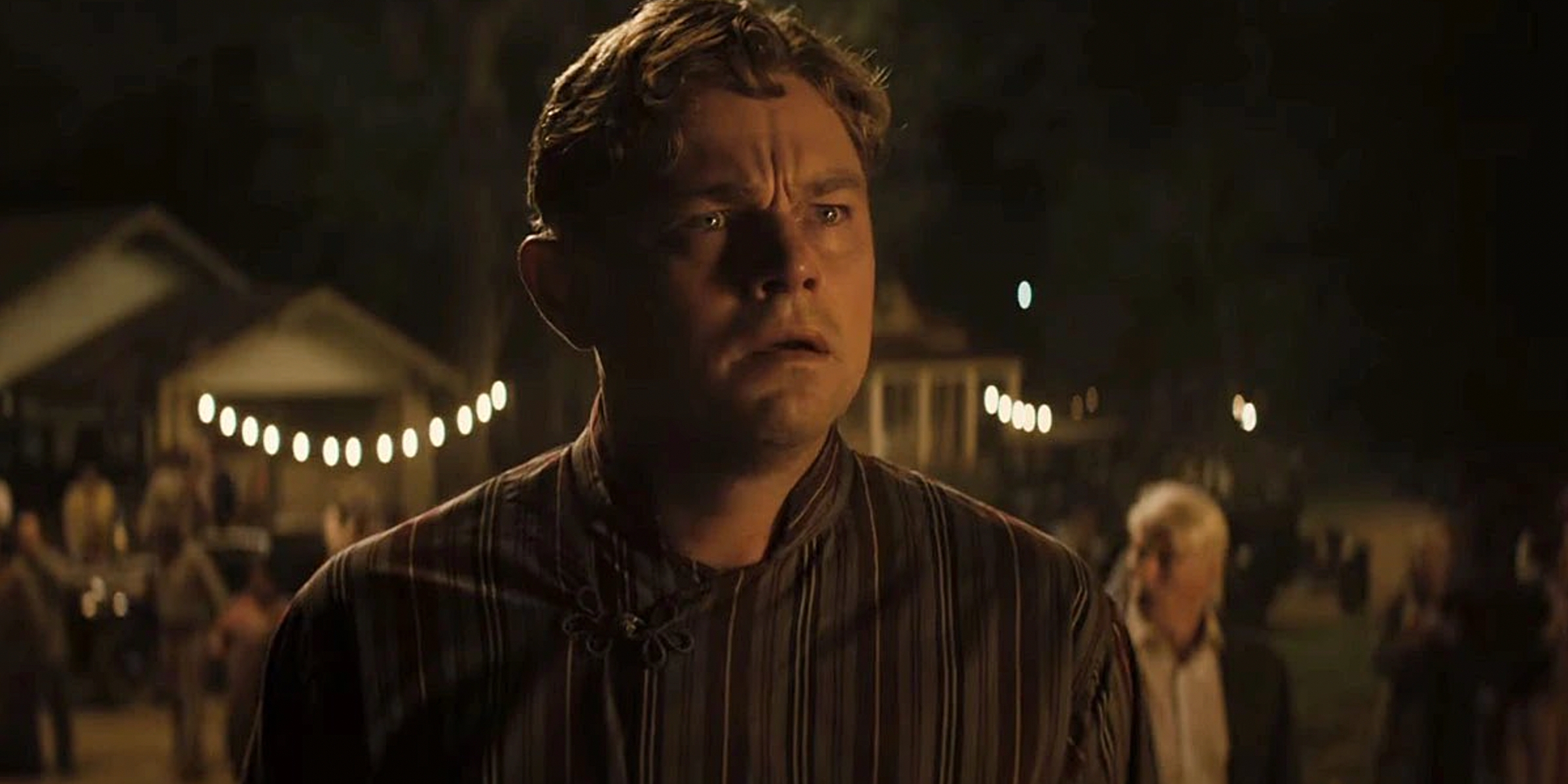 Easily the most significant Oscar contender to emerge from the 2023 Cannes Film Festival, Martin Scorsese's mammoth crime western "Killers Of The Flower Moon" was expected to be in the Oscar conversation before its world premiere, and now it's pretty much confirmed. Leonardo DiCaprio, Robert De Niro, and Lily Gladstone all seem guaranteed to receive Oscar nominations for their stellar work. In fact, expect across-the-board nominations in nearly every category (the film's pacing and length may cause legendary 3-time Oscar-winning editor Thelma Schoonmaker to miss out) as Apple seeks to snag another Best Picture win following their victory for "CODA" in 2021. Now the only question is, can it maintain its frontrunner status all season long?
Oscar Prospects: Best Picture, Best Director, Best Actor, Best Supporting Actress, Best Supporting Actor, Best Adapted Screenplay, Best Cinematography, Best Production Design & Best Original Score
LA CHIMERA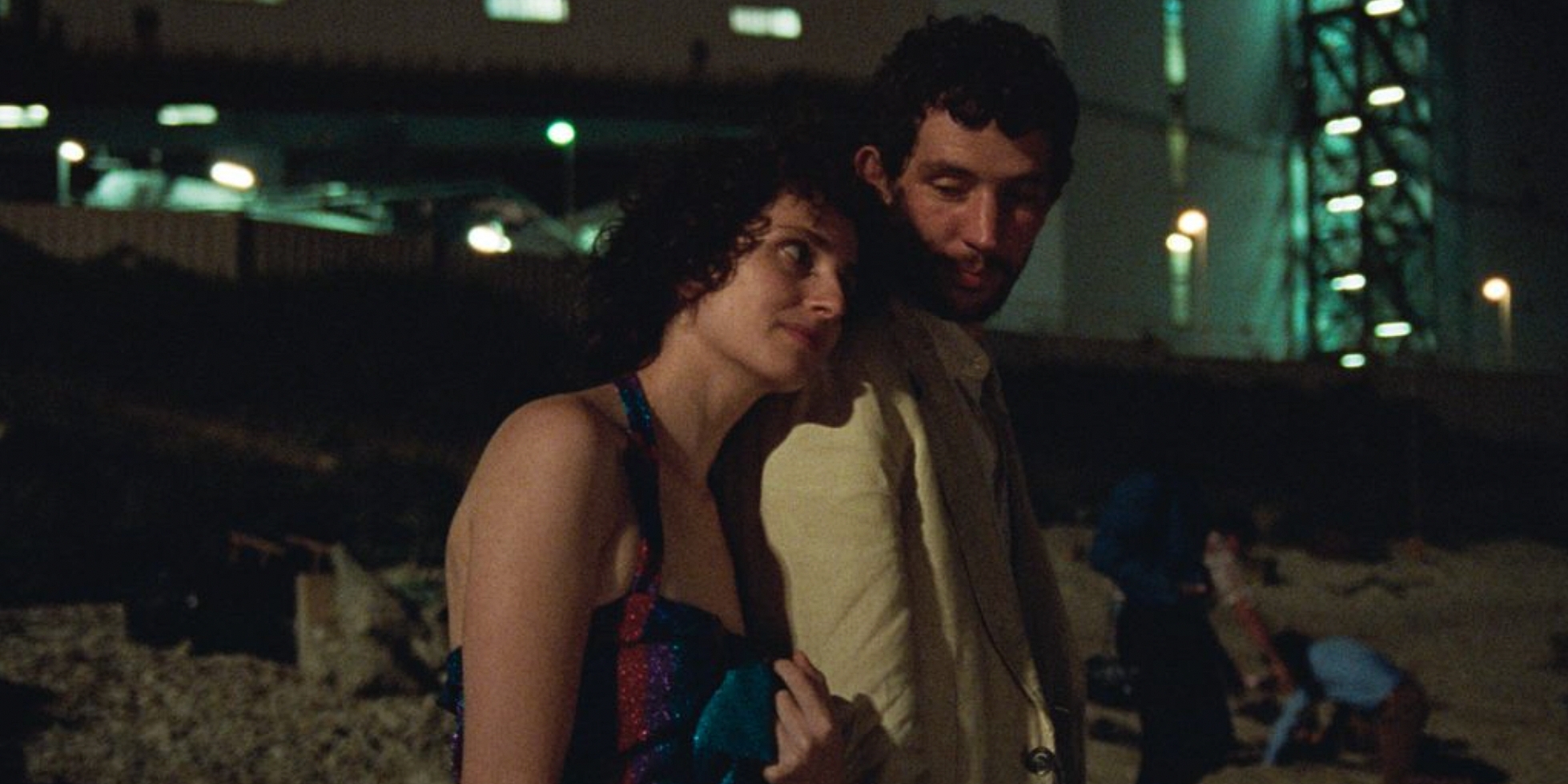 An Oscar-nominee last year for Best Live Action Short Film for "Le Pupille," Alice Rohwacher's "La Chimera" garnered positive reviews for its direction, writing, and central lead performance from Emmy Award-winning actor Josh O'Connor ("The Crown"). While the film wasn't exactly my cup of tea in terms of its pacing, it held tremendous power for others and could be Italy's submission for Best International Feature, depending on how well NEON gets the film's exposure up during the fall film festivals.
Oscar Prospects: Best International Feature Film
MAY DECEMBER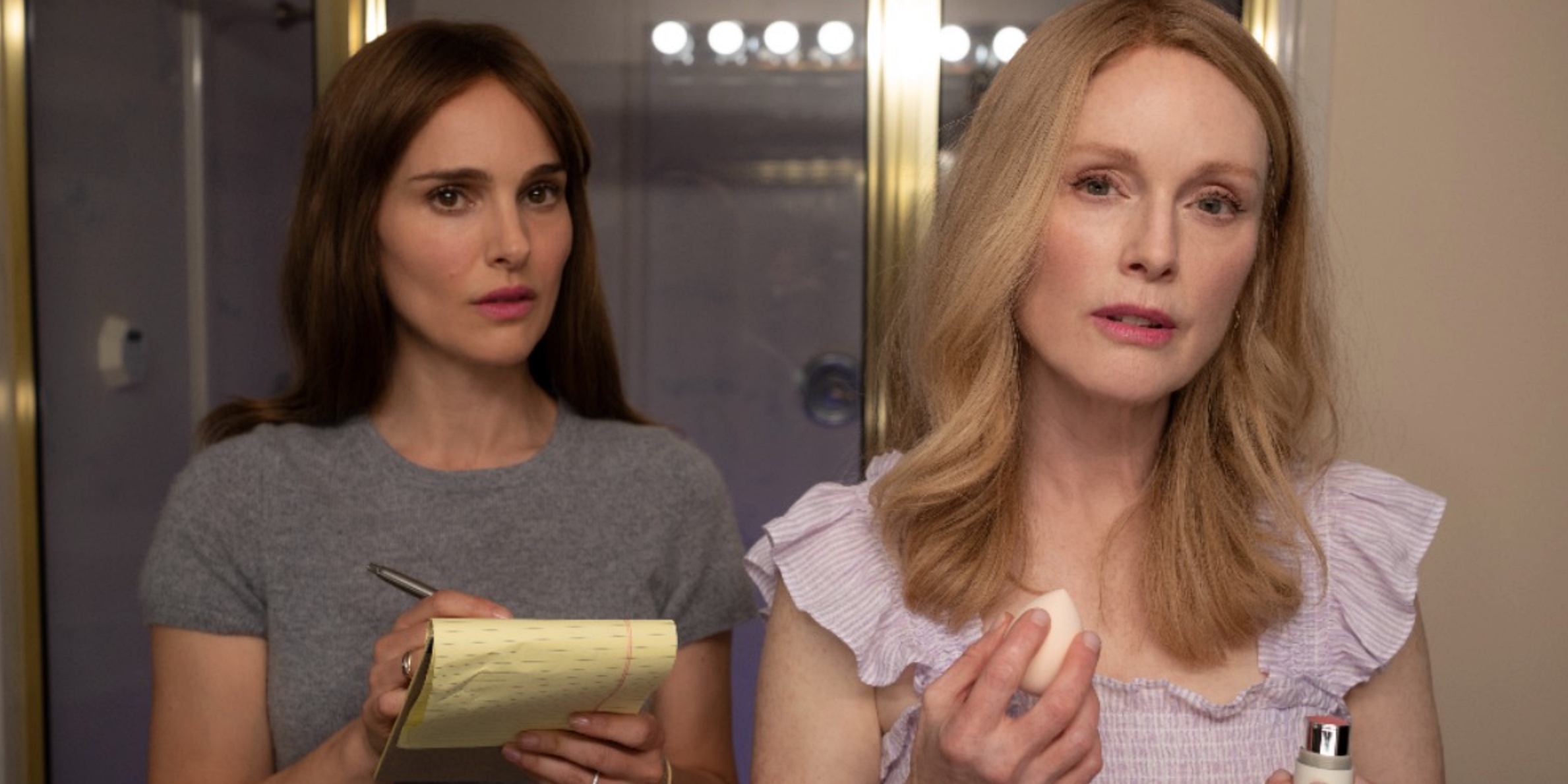 I was not nearly as enraptured with Todd Haynes' "May December" as others were. This is not another "Carol" or "Far From Heaven" from the revered director. This is a different beast as his latest dives into the life of Gracie Atherton-Yoo (Julianne Moore) via. a Hollywood actress (Natalie Portman) looking to play her in an upcoming project. Her life is of such interest because of her inappropriate relationship with her now husband (Charles Melton), who was a young teenager when they first started having an affair. Drama, comedy, and high levels of camp ensue, but without regular collaborators cinematographer Ed Lachman and composer Carter Burwell (not to disparage the work of Christopher Blauvelt and Marcelo Zarvos, respectively), one wonders if this might be a film for fans of Todd Haynes and less so for the Academy. Netflix doesn't seem to think so, as they purchased the film from the festival for $11 million and will push hard to make sure it gets at least its performers recognized.
Oscar Prospects: Best Actress, Best Supporting Actress & Best Supporting Actor
MONSTER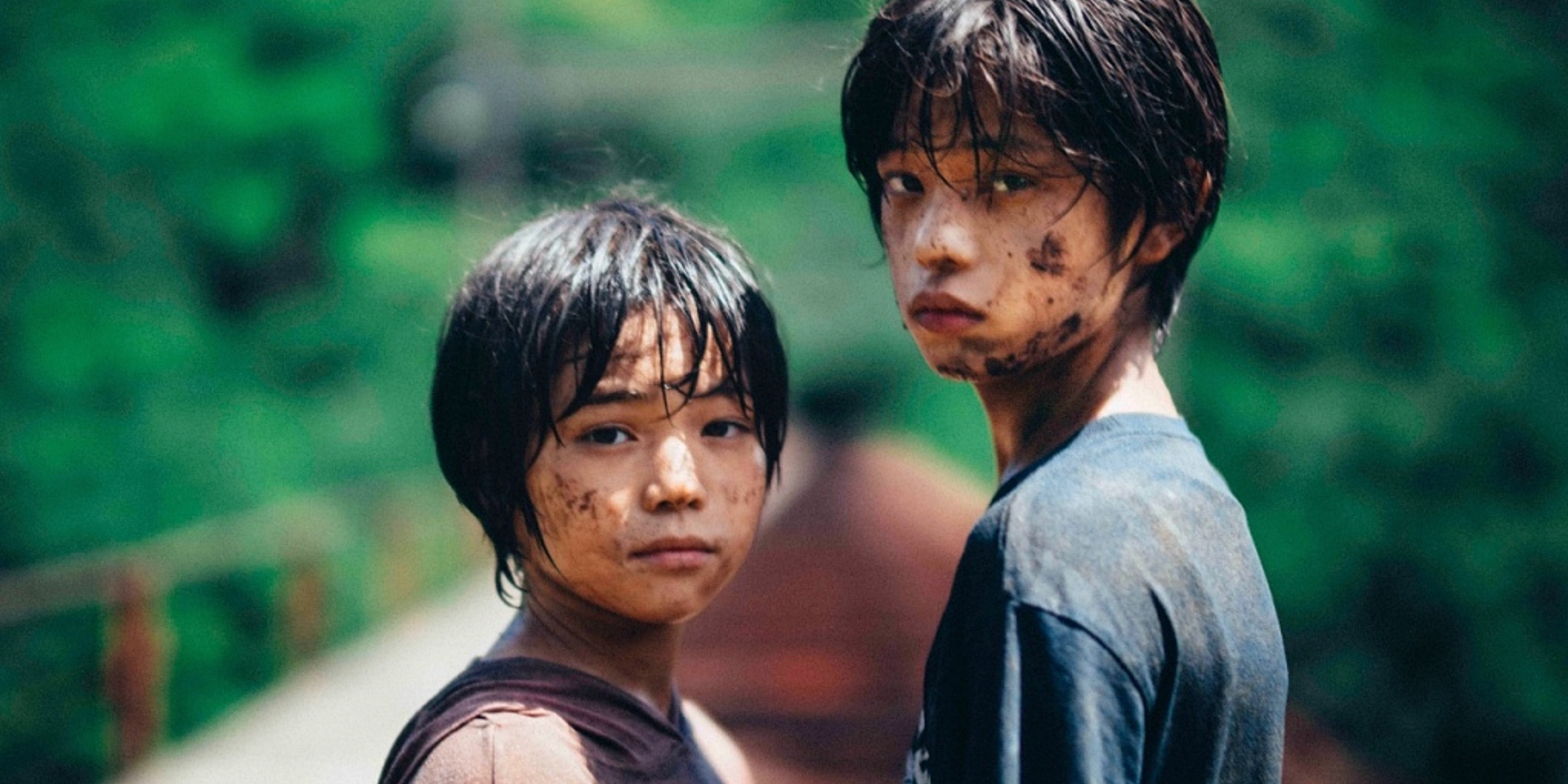 Before Cannes began, many had their eyes on Hirokazu Kore-eda's latest as a potential Oscar contender. Riding the goodwill of his Palme d'Or winning film "Shoplifters" and his acclaimed film from last year "Broker," (we'll just choose to conveniently ignore "The Truth" which fell between those two great films), "Monster" is precisely the kind of complex, emotional and creatively conceived story the Academy typically responds to. Told from multiple perspectives in the style of "Rashomon," this tender and heartbreaking story of bullying, insecurity, lies, and their consequences will go far this awards season and could bring Kore-eda himself his first Oscar nomination for either Director or Screenplay.
Oscar Prospects: Best International Feature Film, Best Director, Best Original Screenplay & Best Original Score
THE MOTHER OF ALL LIES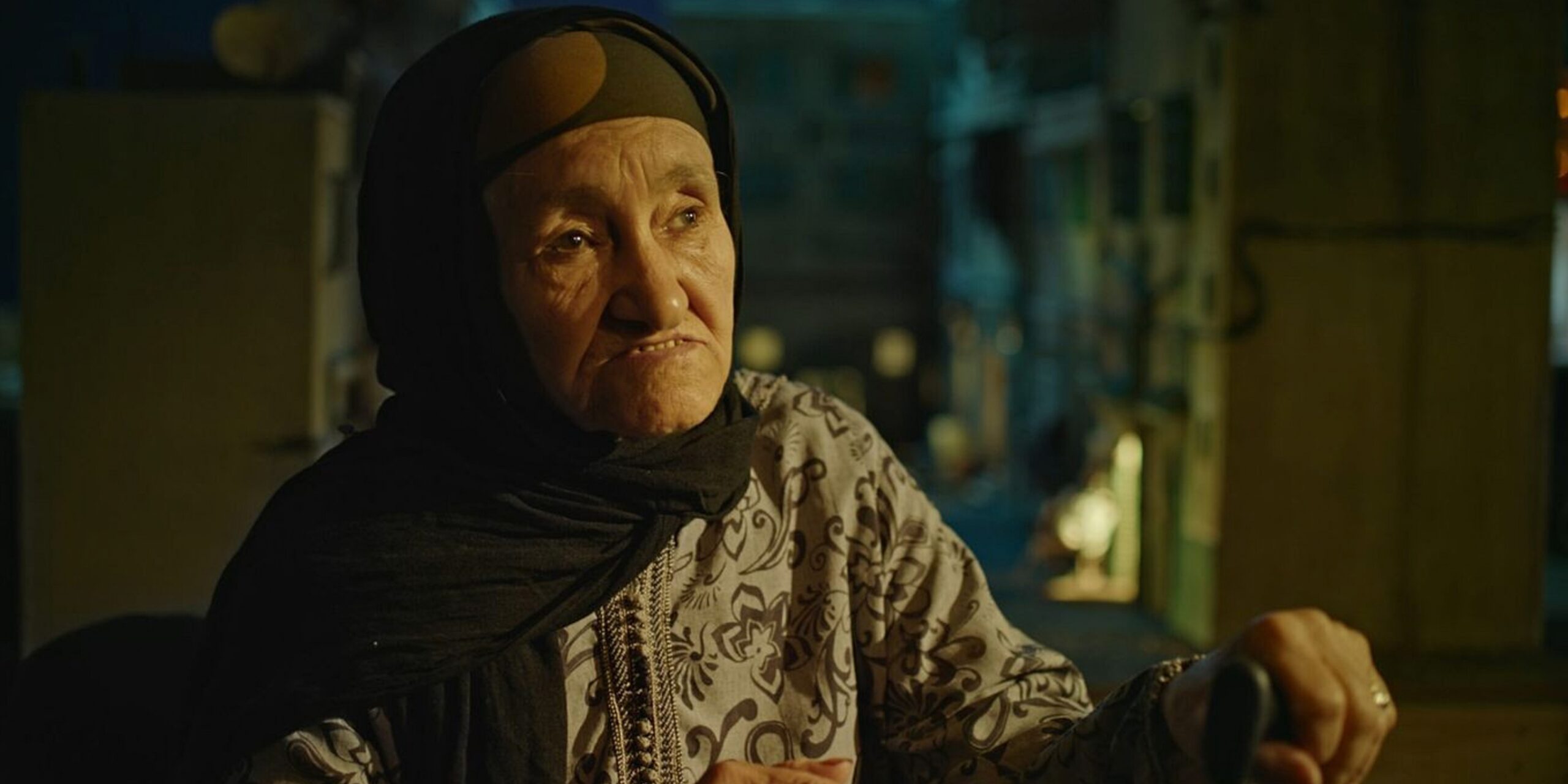 Another documentary that generated a lot of buzz from the festival was the winner of the Best Director prize from Un Certain Regard. Asmae El Moudir's "The Mother Of All Lies" is an undeniably powerful documentary that uses homemade dolls & miniature models to recreate her family's traumatic experience through the 1981 Bread Riots. This creative, harrowing type of storytelling has the potential to leave an enormous impact on voters and should keep it in the conversation for a Best Documentary Feature nomination throughout the season.
Oscar Prospects: Best Documentary Feature
PERFECT DAYS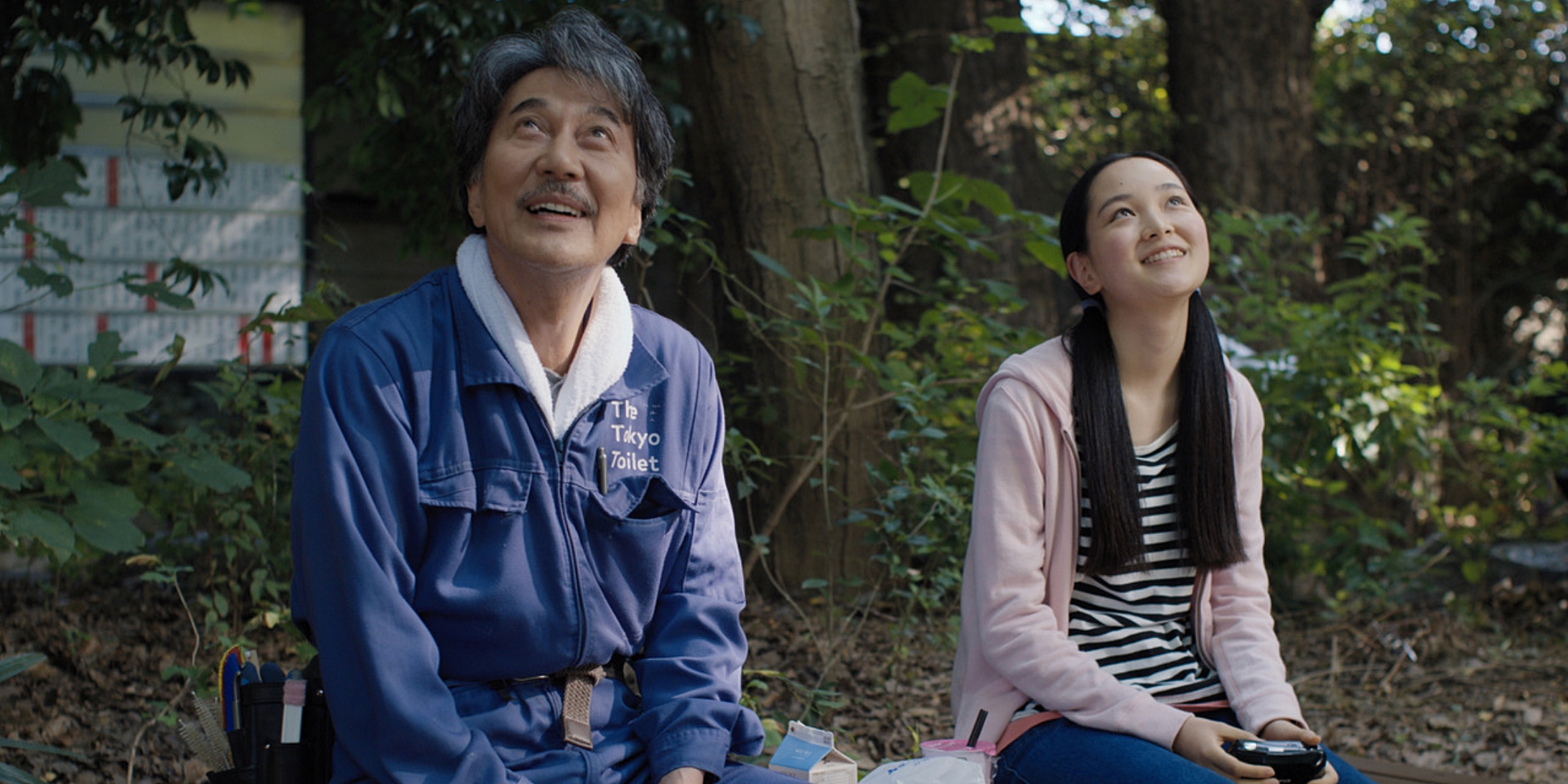 Another NEON acquisition from the Cannes Film Festival was the latest narrative feature from iconic German filmmaker Wim Wenders ("Wings Of Desire" & "Paris, Texas"). "Perfect Days" is a beautifully serene film with a wonderful lead performance from Japanese actor Kōji Yakusho. Winner of the Best Actor prize, Yakusho has instantly shot up pundits' Best Actor predictions, and the film could become Japan's selection for Best International Feature. While it's more probable they select "Monster" over Wenders' film, Yakusho could still benefit from prominent critics groups providing him with a boost toward the end of the year.
Oscar Prospects: Best International Feature Film & Best Actor
THE POT-AU-FEU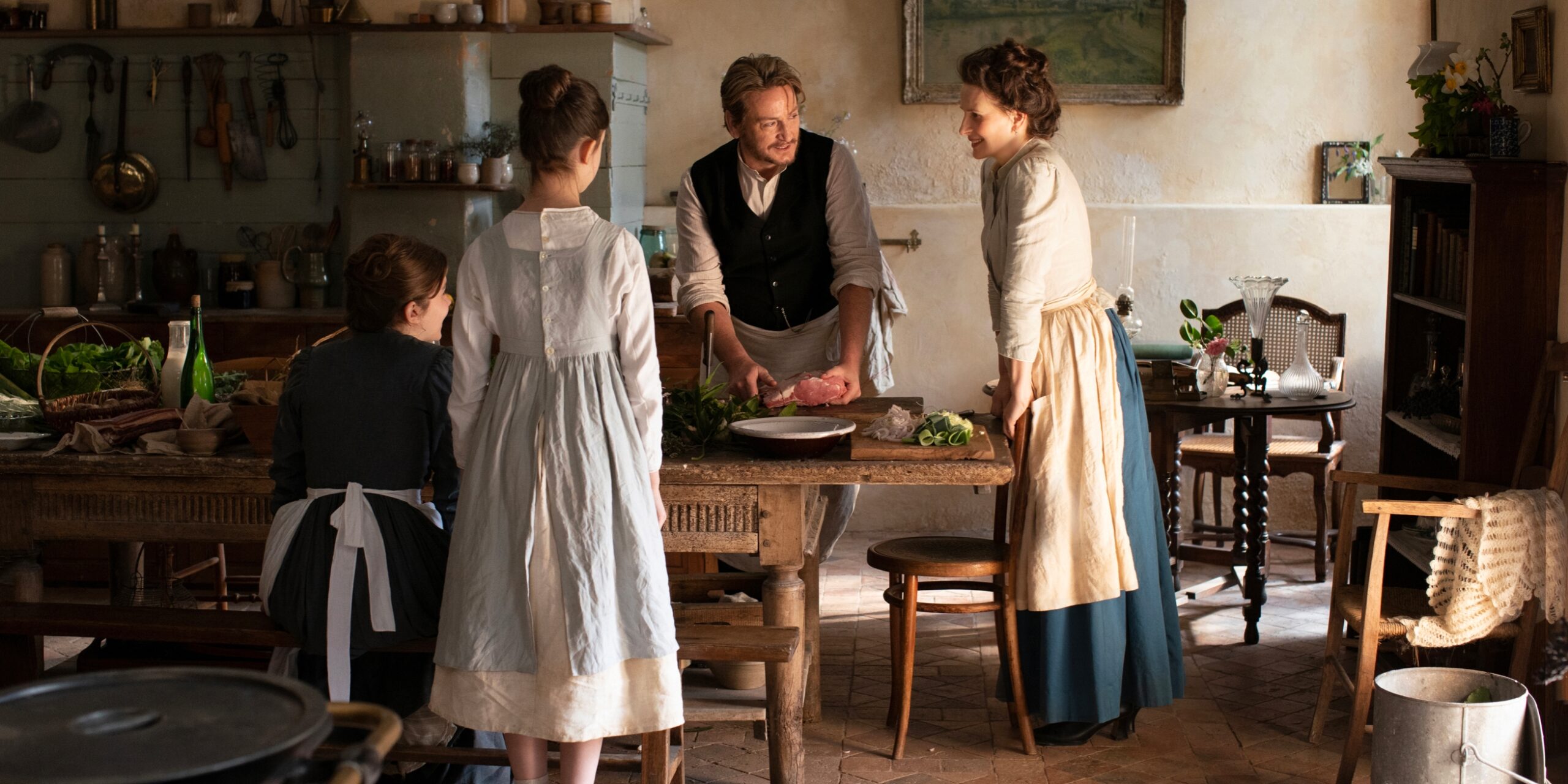 An instant crowdpleaser upon its world premiere, Tran Anh Hung's "The Pot-Au-Feu" won the hearts of many at the Cannes Film Festival. A lovely period romance with two distinguished cooks whose love for each other is only surpassed by their love of their work in the kitchen is the runaway favorite to win the French selection for Best International Feature. Considering the Best Director prize from Cannes and with two exquisite performances from Juliette Binoche ("The English Patient") and Benoît Magimel ("Pacifiction"), this warm, inviting and delicious film should have no trouble finding a strong US distributor to keep it in audiences' minds as the year moves along.
Oscar Prospects: Best International Feature Film
ROBOT DREAMS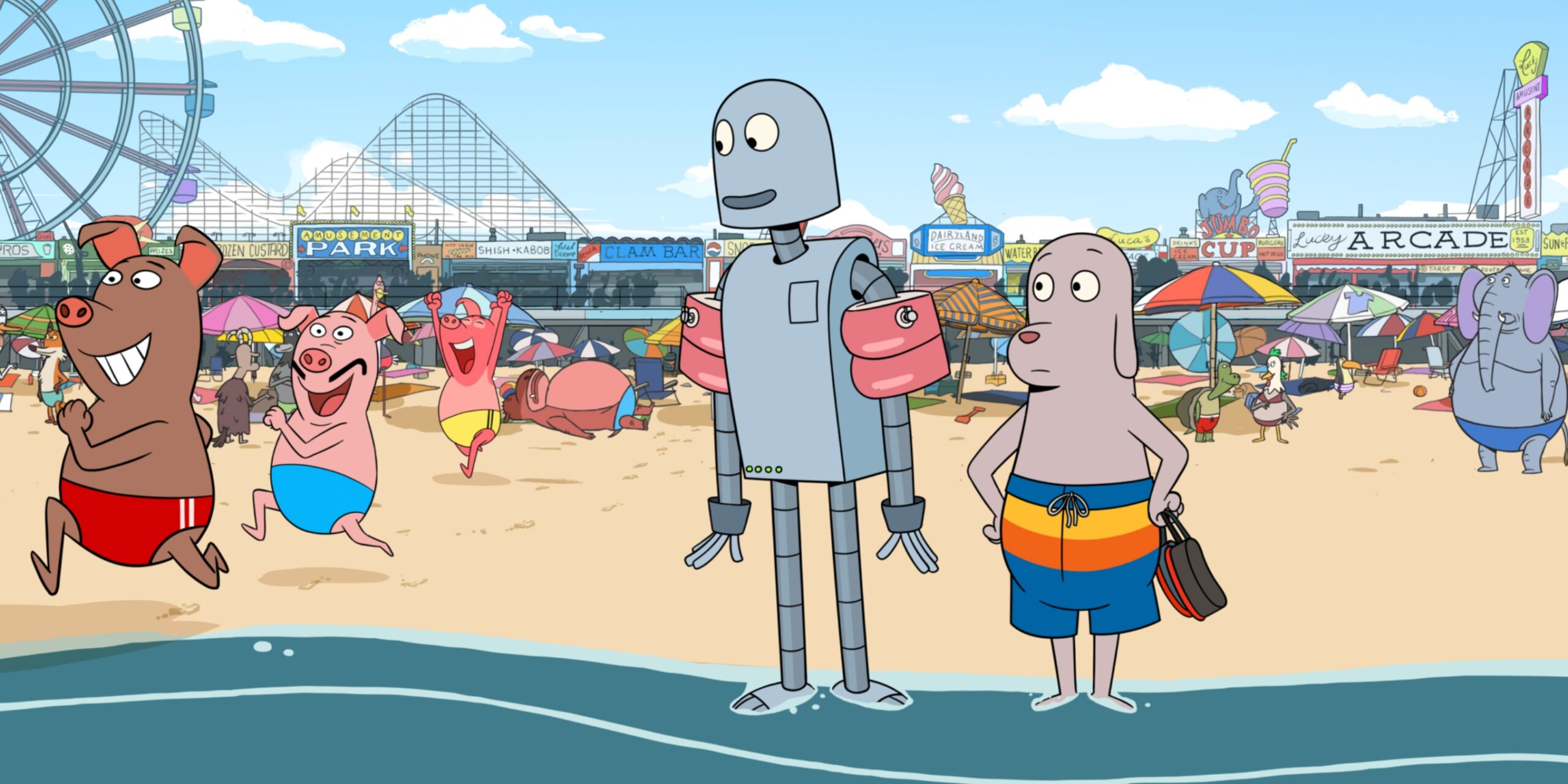 While everyone had their eyes fixated on Pixar's "Elemental" for the Closing Night film, an unassuming, delightful animated film was shown in the Special Screenings section titled "Robot Dreams" by director Pablo Berger. A short, sweet, and simple film about the longing for romantic connections and learning to let them go, it is told entirely free of any dialogue. While it will be challenging for a small film such as this to get into a Best Animated Feature lineup, with NEON distributing, this underdog story could sneak its way into a lineup much in the same way another Cannes Film Festival title did a few years ago, "I Lost My Body."
Oscar Prospects: Best Animated Feature
THE ZONE OF INTEREST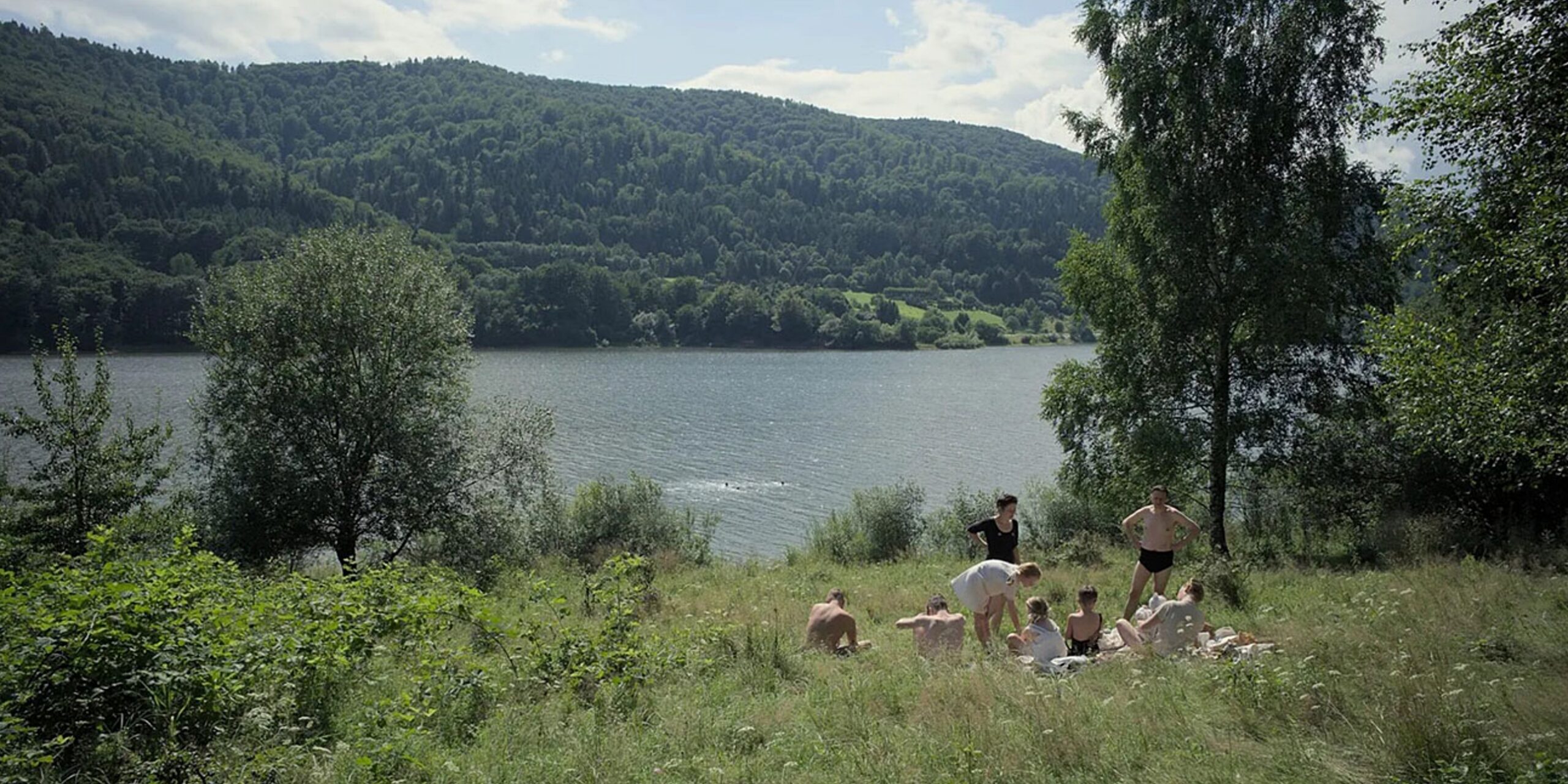 Other than "Killers Of The Flower Moon," no film generated more, pardon the pun, interest than Jonathan Glazer's striking masterwork "The Zone Of Interest." By far the most critically acclaimed film of the festival, this unique arthouse film presents the Holocaust in a manner moviegoing audiences have never seen before with terrifying restraint. The overwhelming subconscious power Glazer's storytelling possesses is unlike anything that's ever been attempted before, and the results will linger long after the credits roll as audiences draw horrifying connections to today's society and how close we are to allowing such evil to make its return. It's by no means a conventional film, which is why I'm not as confident as some others seem to be about it being in the Best Picture conversation. However, Glazer's vision is so singular and impactful; it's precisely the kind of nomination the director's branch within the Academy would recognize. It will be very interesting to see how far A24 can take this hauntingly brilliant film this awards season.
Oscar Prospects: Best International Feature Film & Best Director
​Do you think any of these films will be Oscar contenders this year? If so, in which categories? Is there anything missing from my list? Please let us know your thoughts in the comments section below or on our Twitter account.