The 2022 Tribeca Film Festival ended a few days ago in New York (At Home viewing is still going on for accredited press members). I once again attended this year with Dan Bayer and we saw over thirty films in total through in-person and virtual screenings at home. The two of us took some time to compile our thoughts on the films we saw from the festival and have provided capsule reviews down below. Some of these films have already been released and some are still to come. Take a look below at our thoughts on the movies from Tribeca 2022.

​Acidman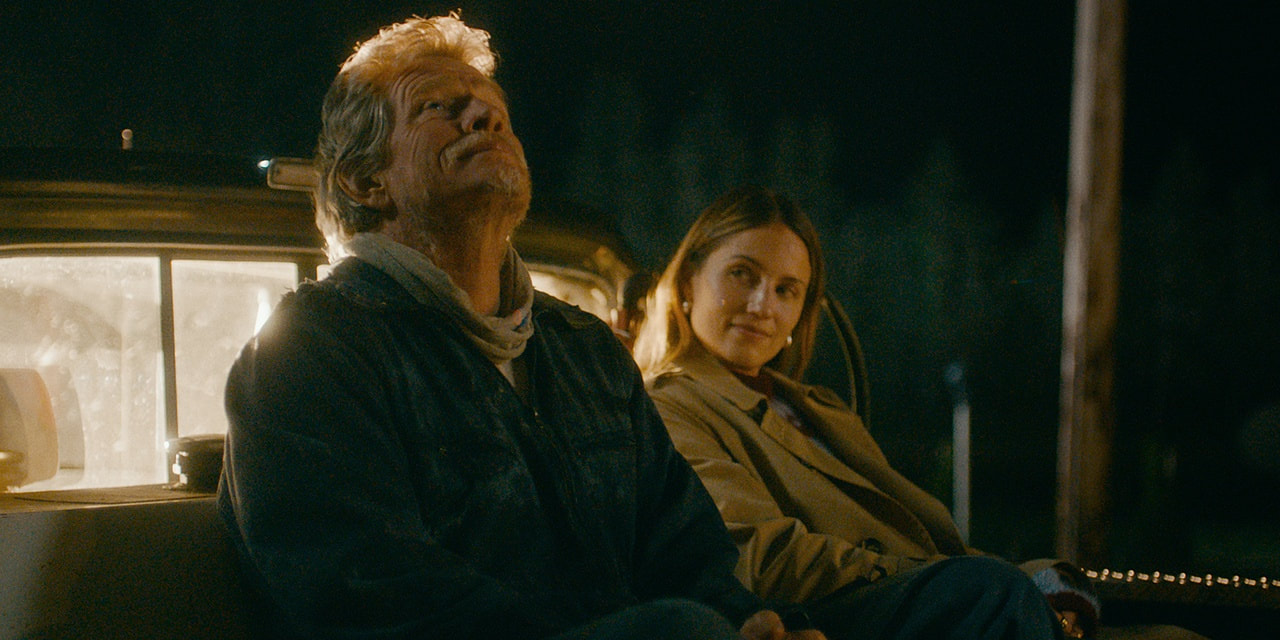 PLOT: Maggie (Dianna Agron) arrives at a small, run-down house in the middle of nowhere to find it defaced by big orange letters reading ACIDMAN and learns that this is the locals' nickname for her reclusive father (Thomas Haden Church). After a decade apart, Maggie's offhand explanation for her visit is that she just wanted to check in on him, but this doesn't ring true considering how difficult he was to find. The two awkwardly want to get to know one another (Dad seems more comfortable talking through his dog Migo, or through Bobby, Maggie's childhood sock puppet friend), but are at the same time scared about what increasing familiarity will bring.
CAST: Thomas Haden Church, Dianna Agron & Sameerah Luqmaan-Harris
DIRECTOR:Alex Lehmann
WRITERS: Alex Lehmann & Chris Dowling
MATT'S THOUGHTS: "Acidman" is an efficiently affective father-daughter drama with two very good performances from Dianna Agron & Thomas Haden Church. With only three credited cast members and mostly taking place in a remote location, this modest COVID-19 production is reflective & beautifully shot. It humbly achieves its goal of getting us emotionally invested in these two characters despite never going deeper into any of its commentary on absent parental figures.

RATING: 6/10
Aisha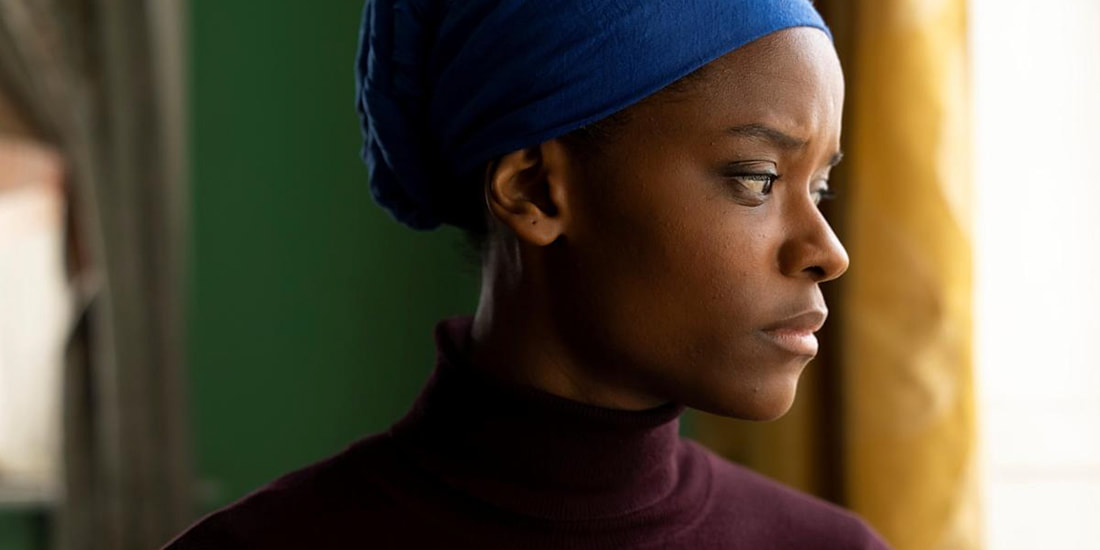 PLOT: ​Aisha, a young Nigerian woman seeking asylum in Ireland, is floundering in a maze of social services and bureaucracy. Alone and unwilling to sacrifice her dignity to satisfy the demands of the authorities, she finds an ally in Connor, an employee at her residence home, a local young man with a troubled past of his own. Together they struggle to maintain their tender friendship in the face of Aisha's increasingly dire predicament and her rapidly diminishing options.
CAST: Letitia Wright & Josh O'Connor
DIRECTOR: Frank Berry
WRITER: Frank Berry
​
DAN'S THOUGHTS: With all the controversy surrounding her recently, it's easy to forget that Letitia Wright is a great actress. This character study of a Nigerian asylum seeker in Ireland is a wonderful reminder of her talent, as her title character goes through the wringer of trying to start a new life when your old one is effectively dead, and you are as good as dead if you have to go back home. She also has terrific chemistry with Josh O'Connor as a sweet security guard at her halfway house that takes a shine to her. The film effectively puts the audience in Aisha's shoes, making us experience the frustration of the circuitous, dispassionate process asylum seekers have to struggle through right alongside her. Some interviews with real asylum seekers add some heartbreaking context to the story, but while the film makes its point, it feels like it needs one or two more scenes at the end to really stick the landing.
RATING: 6/10
All Man: The International Male Story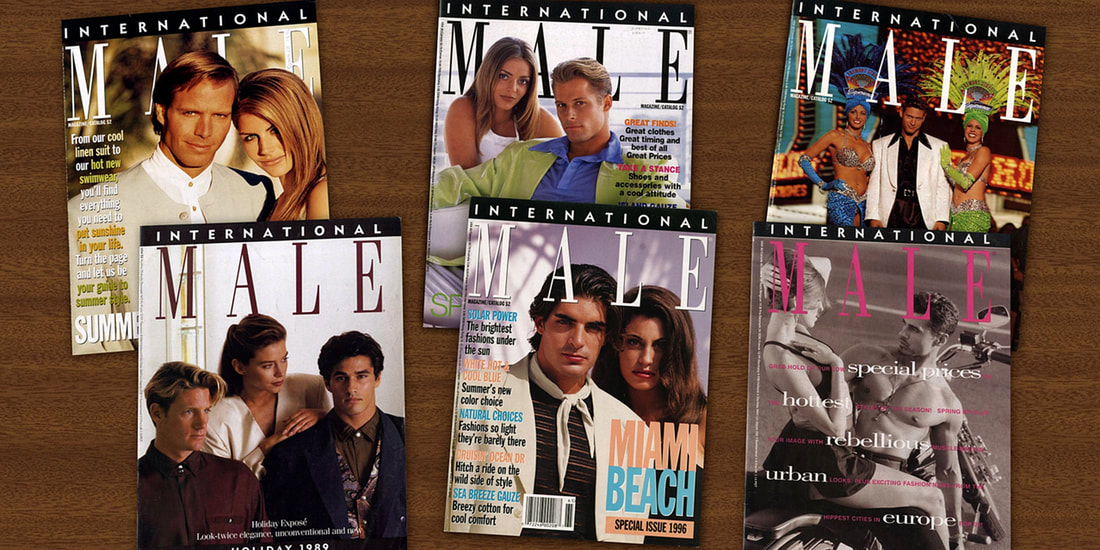 PLOT: ​From the outside, the International Male catalog, with its frilly pirate shirts and revealing underwear in eye-singeing patterns, could seem humorously garish. But to the "magalog's" target audience of closeted gay teenagers and flamboyant club-goers, International Male was a secret handshake that gave them permission to be their fabulous selves. Narrated by Matt Bomer and featuring an all-star cast of celebrity stylists, fashion influencers, and comedic actors, All Man: The International Male Story celebrates International Male in an appropriately colorful '80s throwback style.
CAST: N/A
DIRECTORS: Bryan Darling & Jesse Finley Reed
WRITER: Peter Jones
​
DAN'S THOUGHTS: For gay men of a certain age, the International Male catalog was like manna from heaven – the most beautiful male models you could find wearing a range of fabulously fashionable (and often impractical) outfits and a wide range of very skimpy underwear. This documentary, narrated by Matt Bomer, interviewed just about everyone who had a connection to the catalog, up to and including its slightly mysterious founder Gene Burkard (who passed away in December 2020, just after filming). Models, buyers, photographers, salespeople, stylists, and cultural commentators like Carson Kressley and Simon Doonan cover the catalog's story from every possible angle, from Burkard's upbringing and the interests that led him to cultivate the Euro-chic fashions that were the catalog's stock in trade to its eventual demise at the hands of purchaser Hanover Direct. Thoroughly entertaining, the film would be easy to dismiss as a well-constructed piece of fluff until you realize that so much of LGBTQ+ cultural history has yet to be told and how integral International Male is to that history. The more of these documentaries we get, the more we understand the history of our community and our place in the world.
RATING: 8/10
Alone Together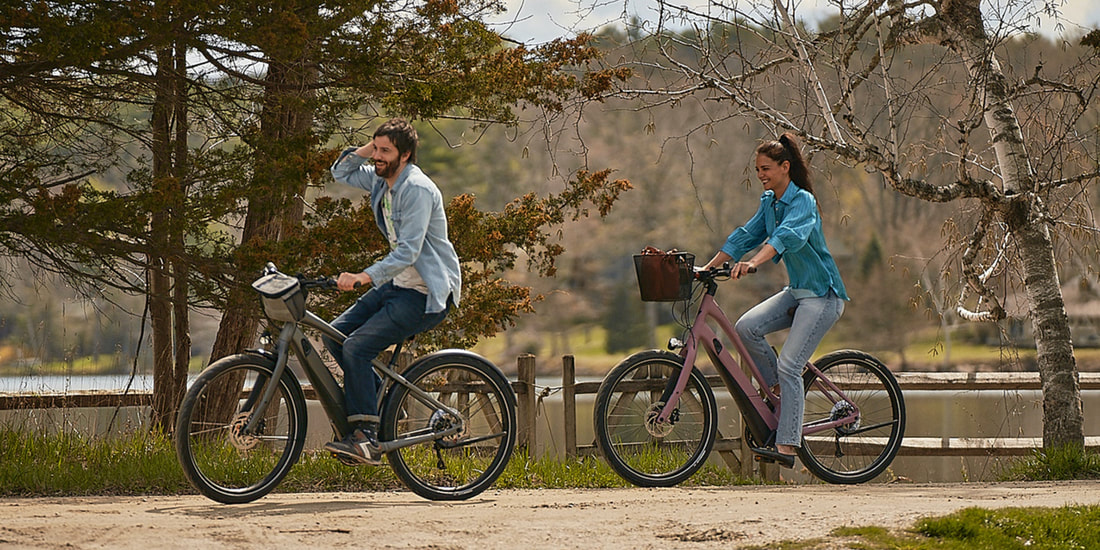 PLOT: Going upstate for a supposedly temporary romantic getaway to escape the pandemic in New York City, food critic June's (Katie Holmes) plans go wrong from the start when she arrives at her accommodation only to find that it's been double booked by recently single Charlie. When her boyfriend decides to stay in the city to take care of his parents, June has to settle in for the long haul as she starts to understand that the initial two weeks of pandemic might just drag on a bit!
CAST: Katie Holmes, Jim Sturgess, Derek Luke, Becky Ann Baker, Zosia Mamet & Melissa Leo
DIRECTOR: Katie Holmes
WRITER: Katie Holmes
MATT'S THOUGHTS: Katie Holmes' decided to make a romantic movie about two strangers who meet during quarantine lockdown at the beginning of the COVID-19 pandemic, and it might just go down as one of the worst films of the year. A tone-deaf reminder of how lucky some people were in a state of ignorant bliss while the rest of the outside world suffered. Emotionally hollow, insensitive, and self-centered with bland direction and writing. A pandemic romance I didn't need during lockdown, I certainly don't need now and probably never will.
RATING: 2/10
American Dreamer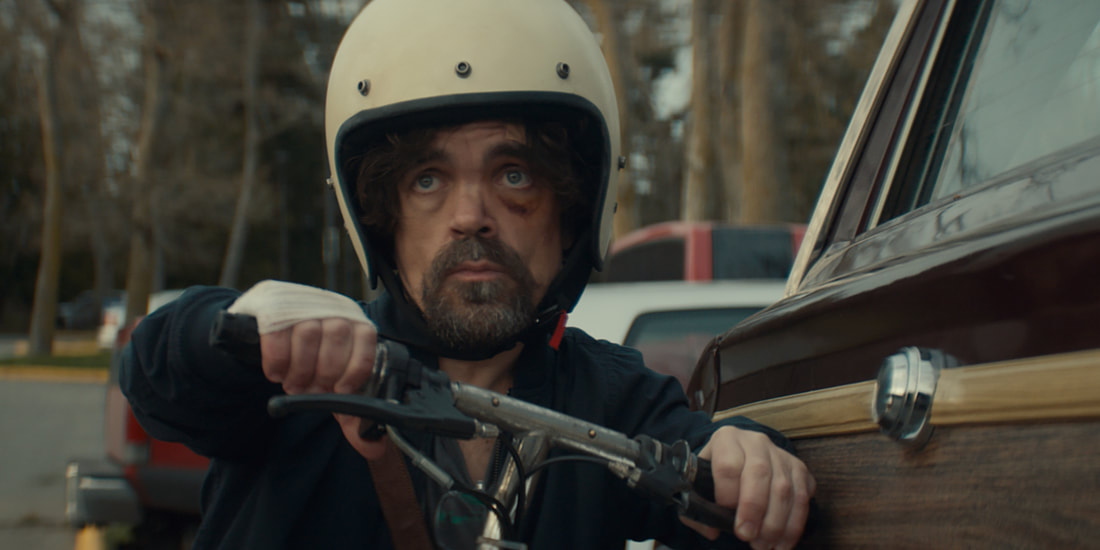 PLOT: "What do we need to be happy? What do we want? And ultimately – how far are we willing to go, to get it?" Economics professor Phillip Loder (Peter Dinklage) poses these questions to his grad students as he himself ponders these thoughts. Phil is a twice-divorced, frustrated, underpaid professor, as well as an aspiring novelist, clamoring for bigger, better things in his life. His schmoozy real estate agent friend Dell (Matt Dillon) isn't helping much, to secure a good deal on owning a home, so Phil takes matters into his own hands. He finds a posting in the classifieds for a mansion which is"$5 million as is – or $240,000 with live-in," and, using Dell as his agent, negotiates with the owner of the mansion – ailing widow Astrid Finnelli (Shirley MacLaine) – to live in the side apartment of the house, until Astrid passes away. Once Astrid dies, the mansion belongs to Phil. However, Phil soon realizes that his seemingly fast-acting plan won't be as easy as he thought; especially when he finds out that Astrid has an adult daughter who's suspicious of his intentions.
CAST: Peter Dinklage, Shirley MacLaine, Matt Dillon, Danny Glover, Kimberly Quinn, Danny Pudi & Michelle Mylett
DIRECTOR: Paul Dektor
WRITER: Theodore Melfi
MATT'S THOUGHTS: ​Peter Dinklage wonderfully balances cringe comedy and isolated loneliness in the delightful but slight "American Dreamer" as an economics professor who sells all of his assets to buy a house from an elderly woman (Shirley MacLaine) after she dies. The situational comedy lends itself well to Dinklage and MacLaine's performances if you're fans of either of them (Dinklage is particularly magnetic and could make virtually anything worth watching due to his immense talent); this is worth checking out despite the subpar writing and uneven storytelling.

RATING: 5/10

​Attachment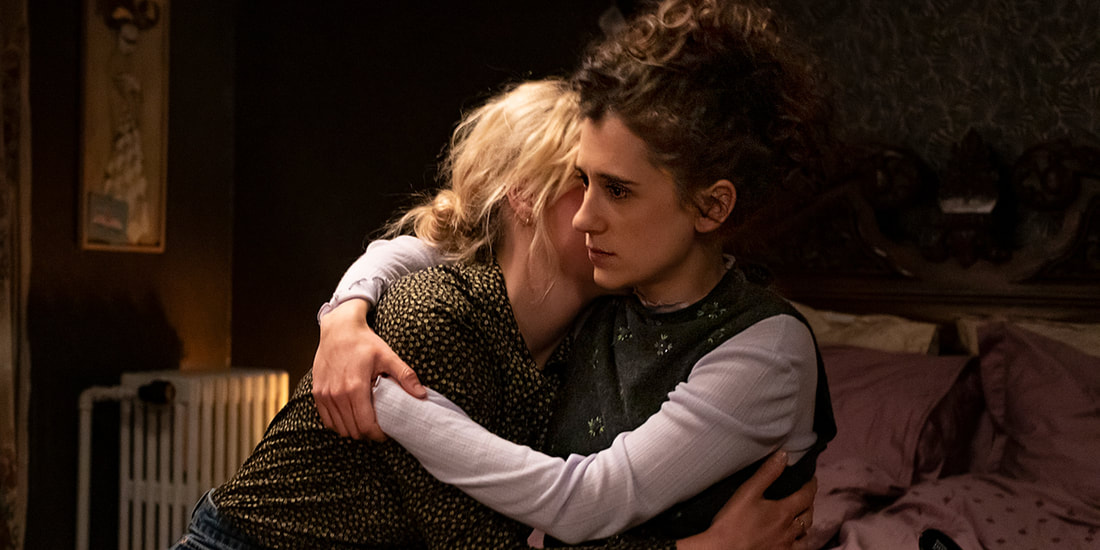 PLOT: ​Attachment is a horror romance about love at first sight, steeped in Jewish folklore. Maja, a Danish has-been actress, pays her bills by reprising her role from an old Christmas TV show at local shopping centres and libraries. So, when she falls in love with Leah, a young, Jewish academic from London, it seems her life might finally be taking a turn for the better. But when Leah suffers a mysterious seizure, leading to a debilitating injury, Maja fears their whirlwind romance might be cut short – and decides to follow Leah back to her home in the Hasidic neighborhood of Stamford Hill, London. There, she meets her new downstairs neighbour: Leah's mother, Chana. An overbearing and secretive woman, Chana seems resistant to all of Maja's attempts to win her over. And as Maja begins to notice strange occurrences in the building, she begins to suspect that Chana's secrets could be much darker that first anticipated – and that the woman she loves might be carrying the biggest secret of all.
CAST: Josephine Park, Ellie Kendrick, Sofie Gråbøl & David Dencik
DIRECTOR: Gabriel Bier Gislason
WRITER: Gabriel Bier Gislason
​
DAN'S THOUGHTS: ​​The lesbian jewish folk horror/romance you never knew you needed, Gabriel Bier Gislason's debut feature is extremely assured in how it brings the audience into a very culturally specific story. When her new girlfriend suffers a mysterious seizure, Maja, a past-her-prime Danish actress, travels with her back home to a house she shares with her Orthodox Jewish mother in a British Haredi community. There, she gets embroiled in Jewish folklore, ritual, and mysticism. While this could be solely an exercise in bad "overbearing, clingy Jewish mothers sure are creepy!" stereotyping, the deeply felt performances ground the film in something more intriguing about the power our societal myths have over us and how important it is to follow your own path in life instead of the path we've all been socialized to take. The film's sparing use of visual effects to tell its ghost story is impressive and lends an elegance that stood out among this festival crop.
RATING: 7/10
Beauty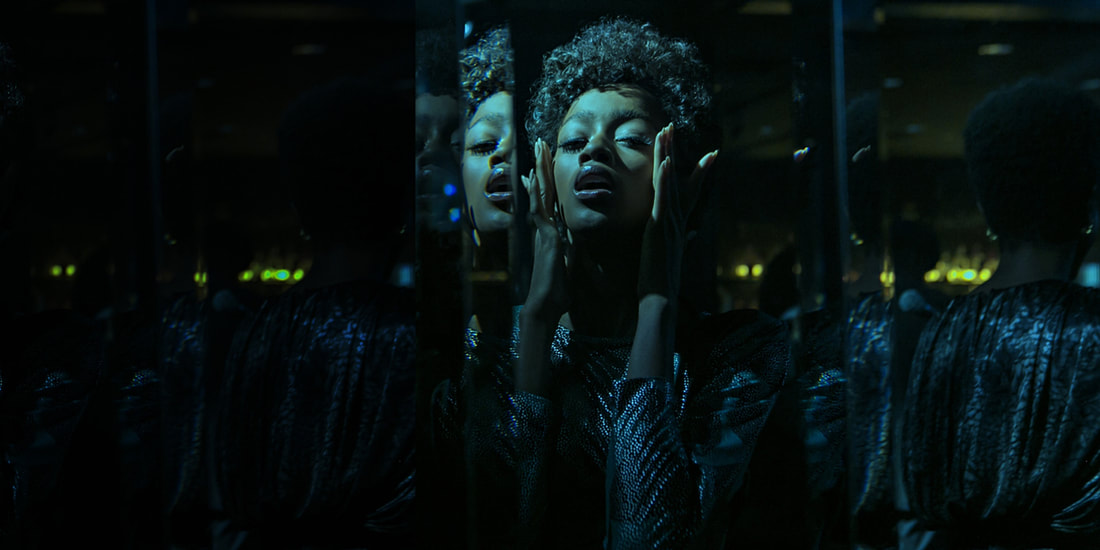 PLOT: ​Beauty (Gracie Marie Bradley) is a young and gifted singer on the brink of a huge breakout. Under the strict supervision of her parents, she has been preparing for this moment her whole life. She is supported by her devoted girlfriend, Jasmine (Aleyse Shannon), despite her devout parents' disapproval of their relationship. Soon after signing her first contract with an industry pro (Sharon Stone), she is met with the harsh realities of pop stardom–especially for a queer Black woman in the 1980's–when she is asked to compromise her identity, hide who she loves, and misrepresent her art for the promise of fame and success.
CAST: Niecy Nash, Aleyse Shannon, Giancarlo Esposito, Gracie Marie Bradley, Kyle Bary, Michael Ward & Sharon Stone
DIRECTOR: Andrew Dosunmu
WRITER: Lena Waithe
​
DAN'S THOUGHTS: ​​Andrew Dosunmu's highly unconventional film about making a very Whitney Houston-like pop star, written by Lena Waithe, is stunning in many of its technical aspects. The cinematography is beautiful, the design is note-perfect, and the editing may be too convoluted for its own good but gives the film a unique feel as it connects different points in Beauty's career (yes, that is her given name). All that gorgeous craft is hard to look away from, but the film as a whole is a lot less than the sum of its parts. Beauty herself is a cypher, pointedly so: As much as anything else, the film is seemingly about how the music industry robs pop stars – especially black ones – of their voice, turning people into products. We never even hear her sing, although we get many incredible vintage TV clips of black female singers like Mahalia Jackson and Patti LaBelle. It's a very gripping idea but comes across as more of an intellectual exercise than a story you can get emotionally invested in, making it feel hollow.
RATING: 6/10
Beba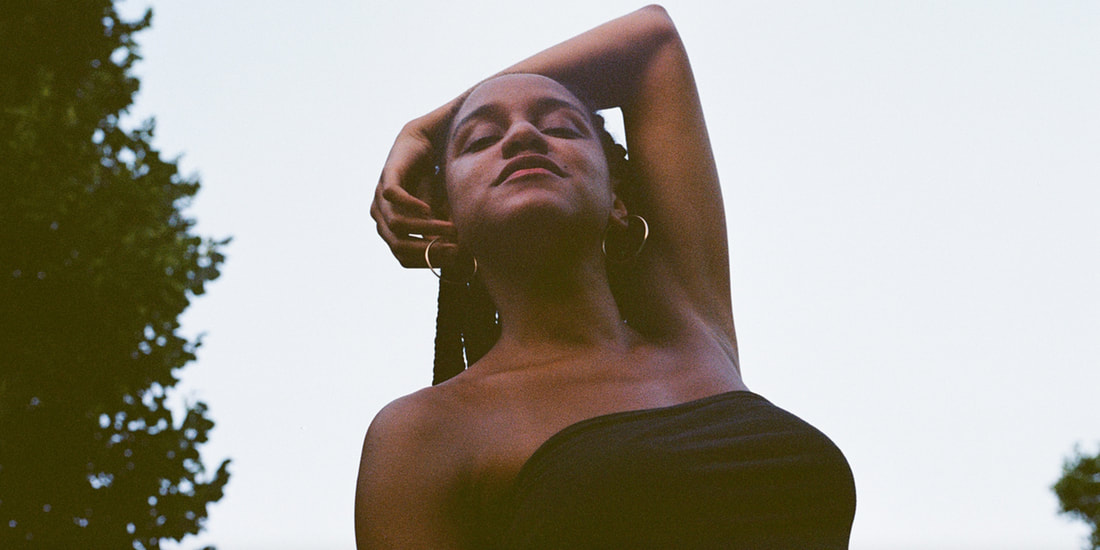 PLOT: An intimate, impressionistic coming of age tale, "Beba" is a bildungsroman for the modern era. We follow Afro-Latina filmmaker Rebeca Huntt, the titular Beba, as she takes us on the journey through her experience growing up as "the poorest people on the Upper West Side." As we watch Beba mature, we experience all the disparate experiences that make up her personhood, from General Trujillo's ethnic cleansing of father's homeland of the Dominican Republic to the ivy-marked walls of white privilege at Bard College. Throughout it all, Beba remains at the center, struggling to reckon with the world around her and find her place in it.
CAST: Rebeca Huntt
DIRECTOR: Rebeca Huntt
WRITER: Rebeca Huntt
MATT'S THOUGHTS: I don't think "Beba" entirely worked as a feature film mostly due its thin narrative and meandering style. The ideas presented by a young Afro-Latina as she navigates her way through present-day New York are ripe with thoughtful and powerful commentary. The mood crafted by Rebeca Huntt is undeniable, as is the artistry she brings to the documentary-style filmmaking. She possesses a strong voice, and with a little more focus, I have no doubt she'll deliver something great someday.
RATING: 6/10
Billion Dollar Babies: The True Story Of The Cabbage Patch Kids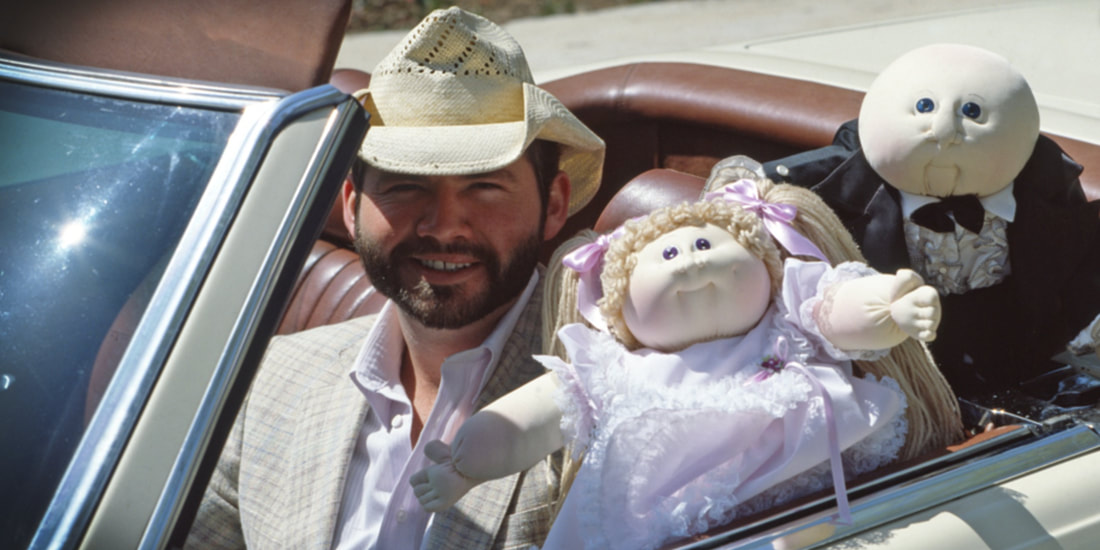 PLOT: ​With spending money in parents' wallets, the end of the early '80s recession was the perfect time for the Cabbage Patch Kids to debut. Each soft, cuddly Kid, "born" with a unique name, appearance and adoption certificate, engaged the hearts of countless children, and became a media sensation. They initiated a collecting frenzy, bred Black Friday mayhem, inspired knockoffs and generated billions of dollars in a time before anyone could imagine a shopping trip to K-Mart culminating with a bloody nose and a call to the police.
CAST: Neil Patrick Harris
DIRECTOR: Andrew Jenks
WRITER: Andrew Jenks
​
DAN'S THOUGHTS: ​​The story of the Cabbage Patch Kids is full of so many twists and turns that you don't have to do much with it to have a compelling narrative. Unfortunately, this incredibly basic documentary doesn't do anything with it other than just tell it straightforwardly. Throwing some '80s-style video effects and cringeworthy Neil Patrick Harris narration at it only serves as a poor attempt to distract from the fact that there just isn't much to this film. The one place it really tries to do something is when it tries to make the argument that the Cabbage Patch craze birthed Black Friday, which comes across as somewhat tenuous. The story is fun enough that the film is still enjoyable to watch, but it feels more like a very special episode of a TV news program like "60 Minutes" than a feature-length documentary film.
RATING: 5/10
The Black Phone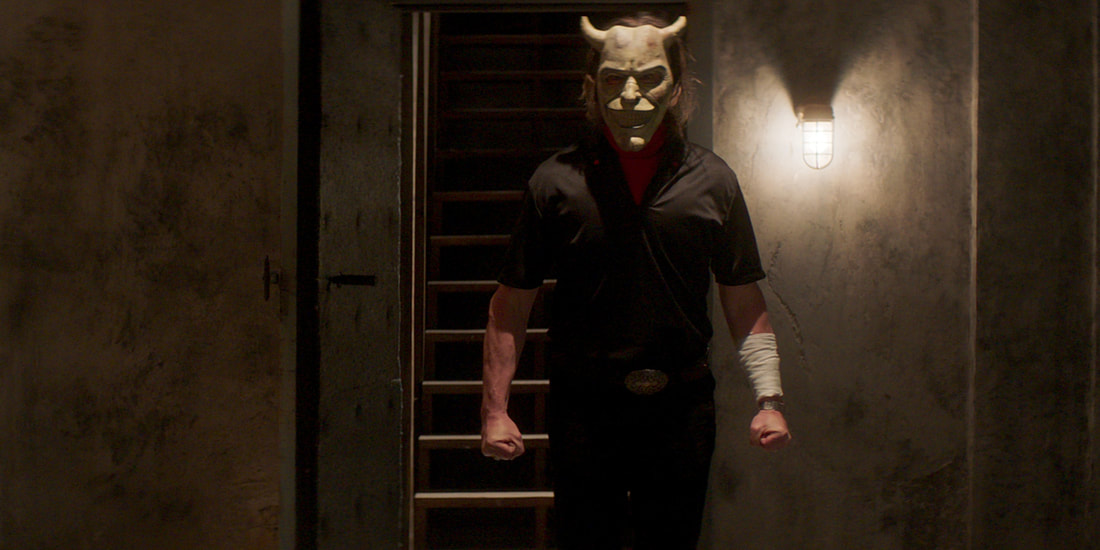 PLOT: Denver, 1978. Thirteen-year-old Finney is an insecure suburban kid with a spunky younger sister, Gwen, and an alcoholic father. Several of his peers have recently disappeared—the locals believe it's the work of a child abductor and killer dubbed "The Grabber." When Finney encounters a strange man dressed as a clown, he's helpless against becoming the Grabber's next potential victim. Trapped in an anonymous, sound-blocked basement, his only distraction from hopelessness is a wall telephone, which he uses to talk with the ghosts of the Grabber's previous kills. As Gwen spearheads rescue efforts on the outside, Finney realizes, thanks to the recently deceased's collective wisdom, that his best chance for survival is to fight back.
CAST: Mason Thames, Madeleine McGraw, Jeremy Davies, James Ransone & Ethan Hawke
DIRECTOR: Scott Derrickson
WRITERS: Scott Derrickson & C. Robert Cargill
MATT'S THOUGHTS: Scott Derrickson's return to horror is at its most effective when its story of discovering inner strength in the face of real-world terror is grounded in reality. Ethan Hawke's against-type performance is bone-chilling, and Derrickson crafts a tense atmosphere with some really great jump scares. The paranormal bits of the story partially rob the film of its thematic power and dramatic impact. However, I still enjoyed "The Black Phone" overall, thanks to its technical proficiency and Hawke's memorable work.
RATING: 7/10
Blaze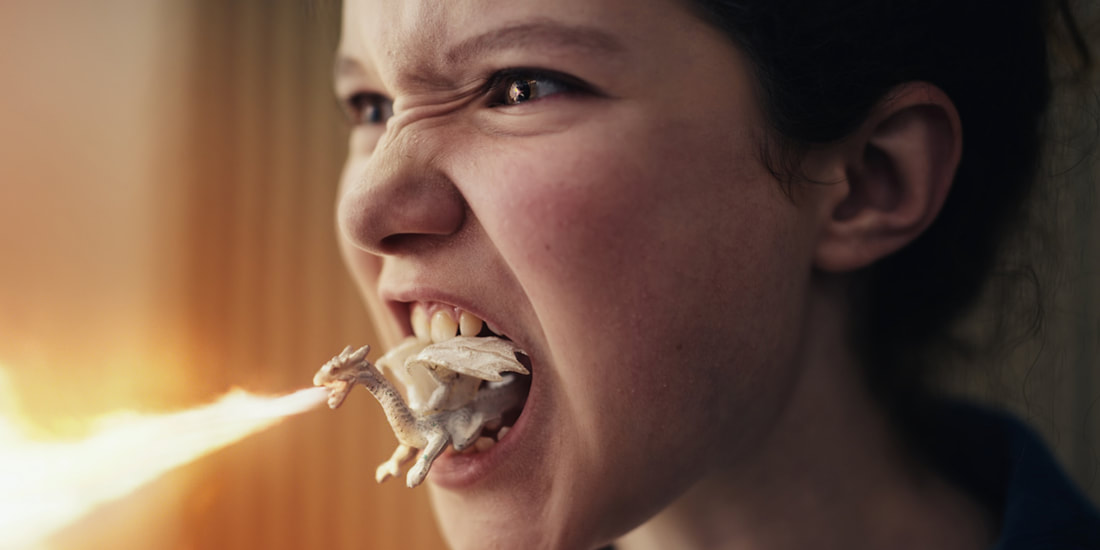 PLOT: ​The coming of age genre gets reimagined in this astonishing drama about a family in crisis. Simon Baker stars as the attentive single father of twelve-year-old Blaze (played by Julia Savage), who goes off the rails after experiencing trauma. Colorful, creative sequences bring us into our heroine's psyche, as she channels and explores her depression, anger, and grief, looking for an appropriate way to express herself.
CAST: Julia Savage, Simon Baker, Yael Stone, Josh Lawson & Sofia Hampson
DIRECTOR: Del Kathryn Barton
WRITERS: Del Kathryn Barton & Huna Amweero
​
DAN'S THOUGHTS: ​​One of the most original films of the festival, Del Kathryn Barton's feature debut, is not an easy watch: On her way home from school one day, twelve-year-old Blaze (Julia Savage) witnesses a terrible assault, which turns into a rape, and then a murder. She has trouble processing what she saw and turns to her imaginary dragon friend for help. What could have been just another coming-of-age story becomes something much more exciting thanks to Barton's unconventional storytelling choices – the film goes on many flights of fancy as Blaze navigates the process of becoming a woman through imaginative flights of fancy. Veteran actors like Simon Baker (as Blaze's father) and Yael Stone (as the assault victim) are strong scene partners for Savage, who turns in a magnificent performance as Blaze keeps so many conflicting feelings inside until the beautifully-filmed moments when she unleashes them. The dragon itself is a masterpiece of production design, looking like a child's art project gifted a soul. Barton may get a bit too caught up in her many ideas, but this is an awe-inspiring, highly remarkable debut.​
RATING: 8/10

​Butterfly In The Sky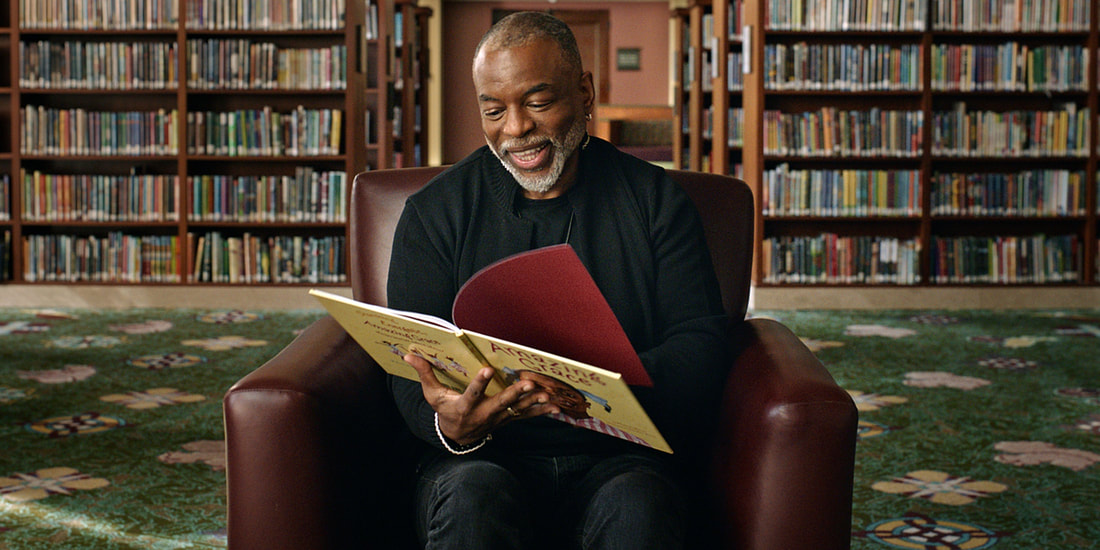 PLOT: ​Two seconds into the bubbling synth sounds of itstheme song will have a child of the 1980s or '90s exclaiming "Reading Rainbow!" Such is the beloved and ubiquitous nature of the classic children's literary television show that introduced millions of kids to the wonder and importance of books. Not only did the series insist on having kids speak to kids about their favorite stories, but Reading Rainbow introduced the world to one of the most adored television hosts of all time in LeVar Burton. Thanks to his direct, non-patronizing and, most importantly, kind delivery, Burton became a conduit to learning for children of every background—an entrancing guide to subjects unknown.
CAST: N/A
DIRECTORS: Bradford Thomason & Brett Whitcomb
WRITER: Bradford Thomason & Brett Whitcomb
​
DAN'S THOUGHTS: ​In the vein of other recent documentaries about children's television programming, "Won't You Be My Neighbor?" and "Street Gang," this history of the program "Reading Rainbow" expands outward from its subject to talk about how America changed while it was on the air, and how it has changed since. Like the titular animal from its theme song, the film is bright, swift, and inspiring, especially since it basically doubles as a pretty good bio of the show's host, LeVar Burton. There's plenty here that will put a nostalgic smile on the face of anyone who watched the show as a kid – from watching the show's composer recreate the genesis of the show's theme music to the present-day interviews with some of the kids who did book reviews in the program's regular final segment – but it doesn't rely on nostalgia to power the whole thing. The passion for the show from its creators is palpable, which really drives this exemplary documentary.
RATING: 8/10
Cha Cha Real Smooth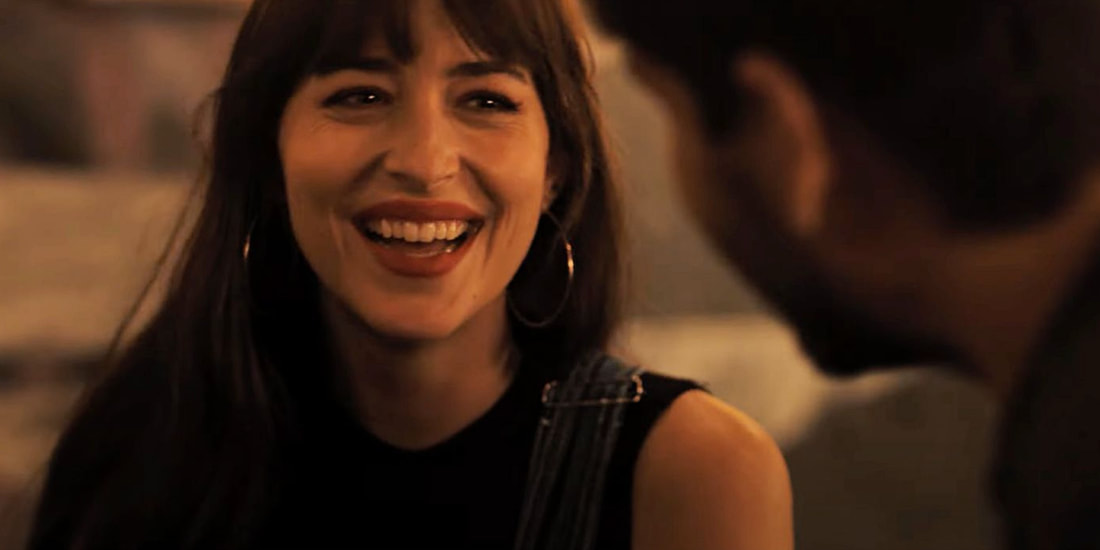 PLOT: Aimless but with an effortlessly charming and genuine personality, Andrew (Director, Screenwriter, Producer and Star, Cooper Raiff) graduates college and returns home to assess his next steps in life. While chaperoning his insecure little brother to a bar mitzvah, he inadvertently and somewhat begrudgingly stumbles into a part-time job as a party MC. More importantly, it is here he meets Domino (a luminous Dakota Johnson), a young, single mother, and her daughter Lola, a socially challenged middle schooler, with whom Andrew seamlessly connects. An offer to babysit Lola—and more bar mitzvah parties on the horizon—provides the perfect opportunity for Andrew and Domino to find comfort and connection in one another's company.
CAST: Dakota Johnson, Cooper Raiff, Raul Castillo, Odeya Rush, Evan Assante, Vanessa Burghardt, Brad Garrett, Leslie Mann & Colton Osorio
DIRECTOR: Cooper Raiff
WRITER: Cooper Raiff
MATT'S THOUGHTS: The breakout film of this year's Sundance not only came to the Tribeca Film Festival, but it also managed to play an ad before every public screening at the festival. And for a good reason! "Cha Cha Real Smooth" is not only a step up for Cooper Raiff from his directorial debut "Shithouse," but it also firmly cements him as a noteworthy new voice to be taken seriously on the independent film scene. His sensitive direction, perceptive writing, and natural chemistry with Dakota Johnson (who delivers her best performance to date) are so warm and inviting that you can't help but get swept up in the film's big emotions. I loved every precious moment of this delicate and insightful look at finding yourself and what you desire out of life, whether you're in your 20s or 30s.
RATING: 8/10
Cherry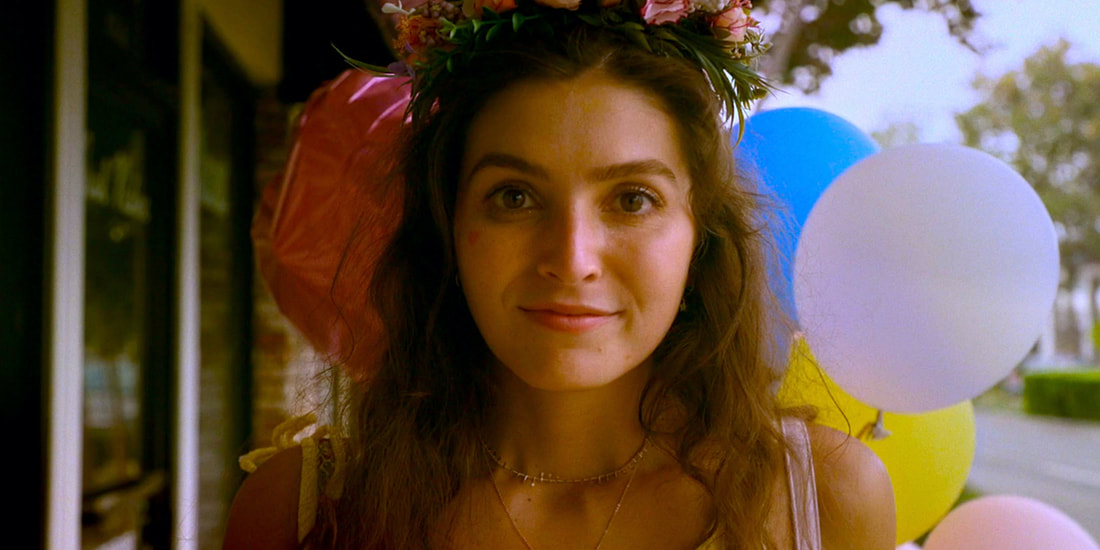 PLOT: ​A driftless and uncommitted 25-year-old in Los Angeles discovers she has only 24 hours to make one of the most consequential decisions of her life, what to do about an unplanned pregnancy. Fired from her menial job at a costume shop, she putters around town, looking for insight from her boyfriend, friends, and family. Instead, she is constantly challenged and confronted with what it looks like to finally face adulthood and how others view her as constantly running away from it.
CAST: Alex Trewhitt, Joe Sachem, Dan Schultz, Sandy Duarte, Alice Bang, Hannah Alline, Melinda DeKay, Angela Nicholas, Charlie S. Jensen & Darius Levanté
DIRECTOR: Sophie Galibert
WRITERS: Sophie Galibert & Arthur Cohen
​
DAN'S THOUGHTS: ​​Whatever else can be said about "Cherry," lead Alexandria Trewhitt is absolutely a star in the making. Funny, warm, and charismatic, with an open face that the camera just adores, she gives this sketch of a young woman's life everything it needs to soar. In just under 80 minutes, the film takes us through a weekend of Cherry's life after she learns that she is pregnant enough that she only has the weekend to decide whether or not she wants to go through with it. Cherry herself may be aimless, but the film itself isn't, as director/co-writer Sophie Galibert shapes every scene carefully and gives the film a nice shape even as it has a loose, meandering energy. Short, but very sweet, and beautifully empathetic.
RATING: 7/10
Corner Office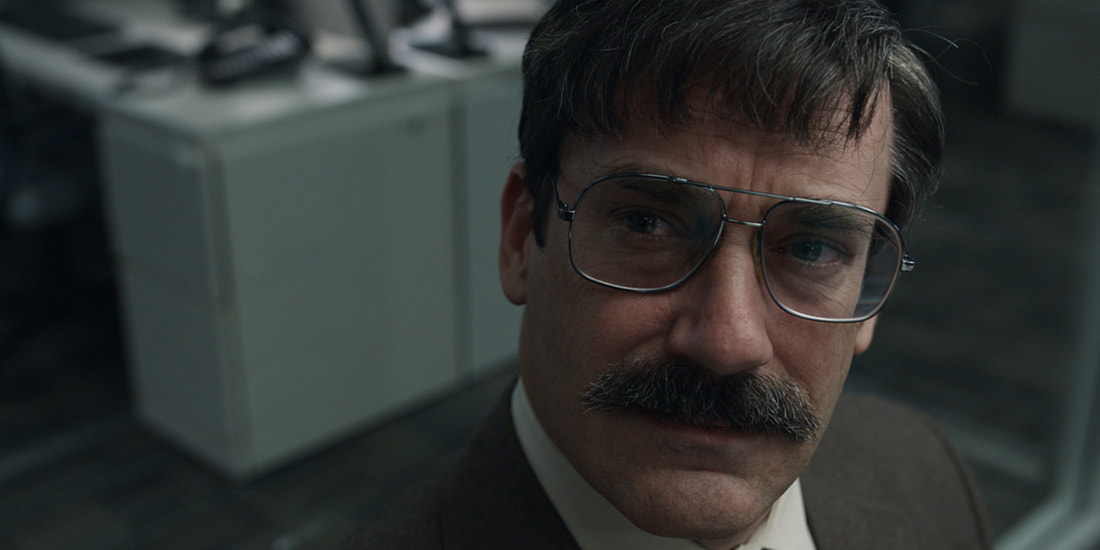 PLOT: You work for the Authority in a towering, concrete office building. You're proud of what you do, you know how to dress appropriately and how to behave – but why don't your co-workers? Why doesn't Rakesh stick to his side of the desk? Why does Shannon bother you with her incompetence? Imagine the relief you feel when you find a beautiful, empty corner office. It's just your style: with its teak and soft earthy tones that stand in stark juxtaposition to the harsh overhead lighting and office landscape where the others dwell, you can finally do your best work and escape the rabble around you. But why is everyone complaining about you and your impeccable work ethic to the boss? Why would they be so worried about you and your prized corner office?
CAST: Jon Hamm, Danny Pudi, Christopher Heyerdahl & Sarah Gadon
DIRECTOR: Joachim Back
WRITER: Ted Kupper
MATT'S THOUGHTS: "Corner Office" could've been much more impactful if it had been a thirty-minute short film. Instead, it's trapped inside a one-hundred-minute-long feature with visual and storytelling reminders of "American Psycho" and the new hit Apple TV show "Severance." It's visually clean-cut and darkly funny with a hypnotic Jon Hamm performance. Still, its intriguing surrealism and quirky commentary on the workplace start to wear off due to the film's constant use of voiceover narration and lack of fresh ideas. Despite all of this, something oddly compelling about it kept me glued to the screen and made me want to revisit it one day.
RATING: 6/10
Don't Make Me Go
PLOT: When single father Max (John Cho) discovers he has a terminal illness, he decides to try and cram all the years of love and support he will miss with his teenage daughter Wally (Mia Isaac), into the time he has left with her. With the promise of long-awaited driving lessons, he convinces Wally to accompany him on a road trip from California to New Orleans for his 20th college reunion, where he secretly hopes to reunite her with her mother who left them long ago.
CAST: John Cho, Mia Isaac, Mitchell Hope, Jemaine Clement, Stefania LaVie Owen & Kaya Scodelario
DIRECTOR: Hannah Marks
WRITER: Vera Herbert
MATT'S THOUGHTS: For a pretty decent amount of its runtime, "Don't Make Me Go" is a sweet road film with two emotionally compelling performances from John Cho & Mia Isaac. Their climactic scene, especially, had me sobbing uncontrollably. I was firmly in the positive territory for this father-daughter drama with only minutes left before the credits rolled. Then, seemingly out of nowhere, the manipulative ending blindsided me in a way I hadn't quite felt in some time. I won't reveal what happened but suffice to say, it left me bewildered and feeling sucker-punched. It may not have been enough to ruin everything that came before it completely, but it was unnecessary and definitely knocked down my overall enjoyment of the film.

RATING: 5/10
The Drop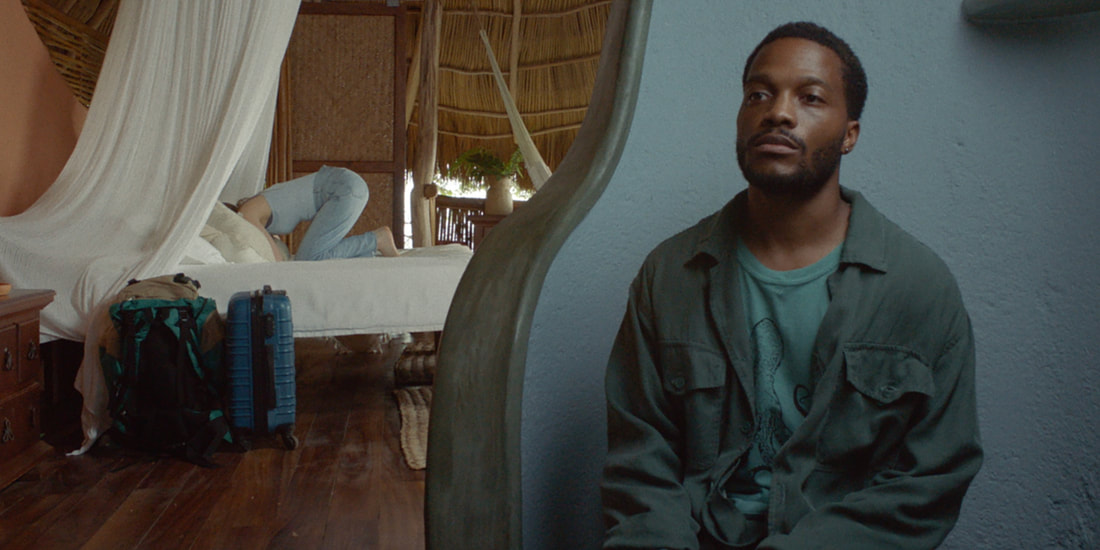 PLOT: Lex ("PEN15's" Anna Konkle) and Mani ("Coming 2 America's" Jermaine Fowler) seem like a happily married couple, running a bakery together and actively trying to have a baby. Their trip to a friend's destination wedding at a tropical island seems like a great opportunity to keep trying to conceive, all while reconnecting with their successful group of friends. The good vibes are quickly cut short, however, when, upon their arrival at the tropical destination, Lex tries to hold the baby of her friend (Aparna Nancherla, "Search Party") who's getting married, and drops the baby in full view of her friends. This distressing event immediately puts a damper on the nuptial celebrations. Recriminations, passive-aggressive behavior and uncomfortable tension permeates this convening of friends and threatens to further disrupt Lex's and Mani's future.
CAST: Anna Konkle, Jermaine Fowle, Jillian Bell, Utkarsh Ambudkar, Elisha Henig, Jennifer Lafleur, Joshua Leonard, Aparna Nancherla & Robin Thede
DIRECTOR: Sarah Adina Smith
WRITERS: Sarah Adina Smith & Joshua Leonard
MATT'S THOUGHTS: A painfully funny vacation comedy kick-started by a single incident that had my audience howling with laughter and utterly shocked, "The Drop" had all of the makings to be a breakout hit from the festival. The screenplay carefully reveals deeper truths about a bunch of 30-something-year-olds trying to solidify their messy lives while at a destination wedding. The actors have an outstanding grasp of the tone and humor the screenplay is going for, and there are some uncomfortable laughs to be had, but the standard filmmaking, unfortunately, holds the film back from having a broader appeal needed in today's competitive entertainment landscape.
RATING: 6/10
The Forgiven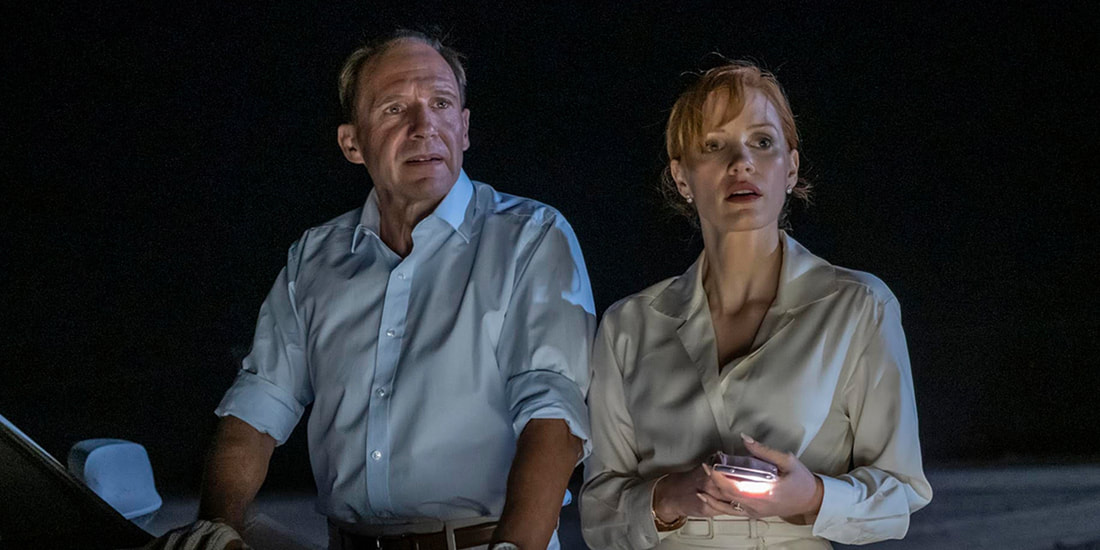 PLOT: David (Ralph Fiennes) and Jo (Jessica Chastain) are a couple on the edge of divorce, taking a vacation to Morocco in a last-ditch effort to save their marriage. However, their already-tense time takes a turn for the worse when they accidentally hit and kill a young boy. As the two split off to reckon with their actions, they find themselves coming to terms with their respective vices – David with his uncaring and vicious bigotry, and Jo with her unbearable compliance and repression. In these introspections, those around them will be left picking up the pieces.
CAST: Ralph Fiennes, Jessica Chastain, Matt Smith, Saïd Taghmaoui, Caleb Landry Jones & Christopher Abbott
DIRECTOR: John Michael McDonagh
WRITER: John Michael McDonagh
MATT'S THOUGHTS: Perhaps the biggest disappointment of the festival overall in terms of what the potential on paper vs. what ultimately ended up on the screen, "The Forgiven" has an intriguing inciting incident in a gorgeous setting with two of the best actors working today (Ralph Fiennes and Jessica Chastain) leading the film. Still, John Michael McDonagh's screenplay on class, privilege, fate, and forgiveness lacks the punch and bite of his previous films. Once Fiennes and Chastain's stories divert, it becomes evident that Fiennes's story is more captivating than Chastain's. Funnily enough, neither one of them even delivers the best performance in the film, as that distinction is given to Ismael Kanater. He outshines both Fiennes and Chastain as the father of the slain boy Fiennes' character is forced to travel with to deliver a proper burial.​
RATING: 6/10
God Save The Queens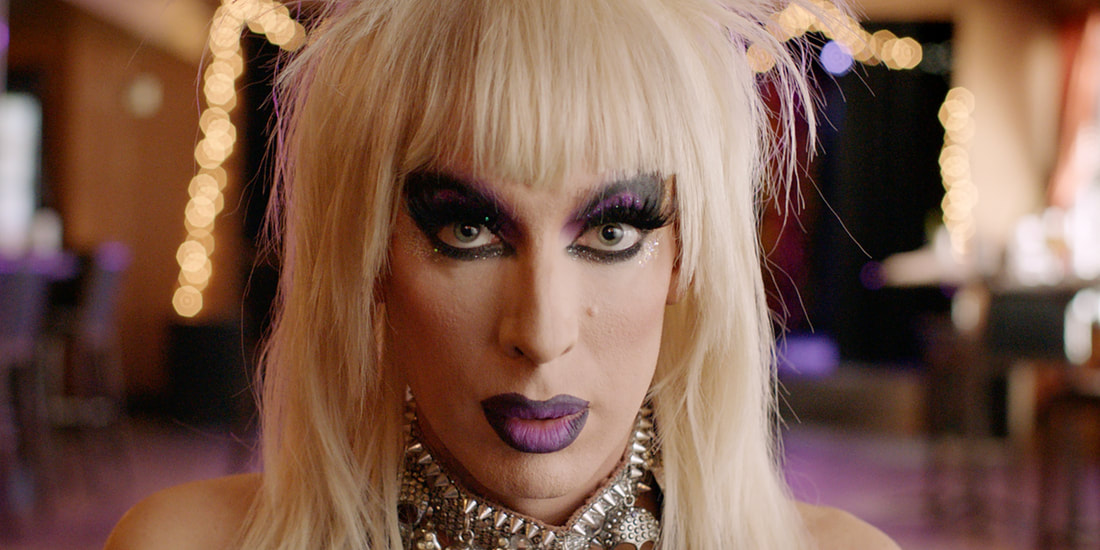 PLOT: ​It's hard being a drag queen in Los Angeles, which is why therapy retreats are so important! The retreat featured in "God Save the Queens" includes Gigi (Jordan Michael Green) who is desperate to get their big break with their solo show by any means necessary and Marmalade (Kelly Mantle) who struggles with being a seasoned comedy queen in an industry where youth and beauty are the valued currency. Rounding out the therapy group are drag rock duo Rita (Laganja Estranja) and Stevie (Alaska Thunderfuck) who are feuding over their mutual ex when they're invited to perform in a high-profile talent show. Little do any of them realize that fate might have brought them all together.
CAST: Justin Andrew Honard AKA Alaska Thunderfuck, Jay Jackson AKA Laganja Estranja, Kelly Mantle, Jordan Michael Green, Peter Facinelli, Jordan Danger, Michelle Visage, Joaquim De Almeida, Luenell, Zack Gottsagen, Manila Luzon, Vicky Vox, Honey Davenport & Kimberley Crossman
DIRECTOR: Jordan Danger
WRITER: Jordan Danger
​
DAN'S THOUGHTS: ​​The premise tells you everything you need to know and exactly what to expect: Four drag queens (Alaska Thunderfuck, Laganja Estranja, Kelly Mantle, and Jordan Michael Green) attend group therapy sessions to work through personal issues together. If you aren't into the premise, you won't be into the movie, which has the patently low production values and strained performances of so many gay indie flicks from the '90s. But it works well enough as a throwback thanks to the charisma of its performers and its well-meaning (if generic and unnecessarily complicated) script. Mantle's herculean effort with a poorly-written third-act monologue manages some surprising dramatic heft, but even then, this stays firmly in campy cult classic mode.
RATING: 6/10
Good Girl Jane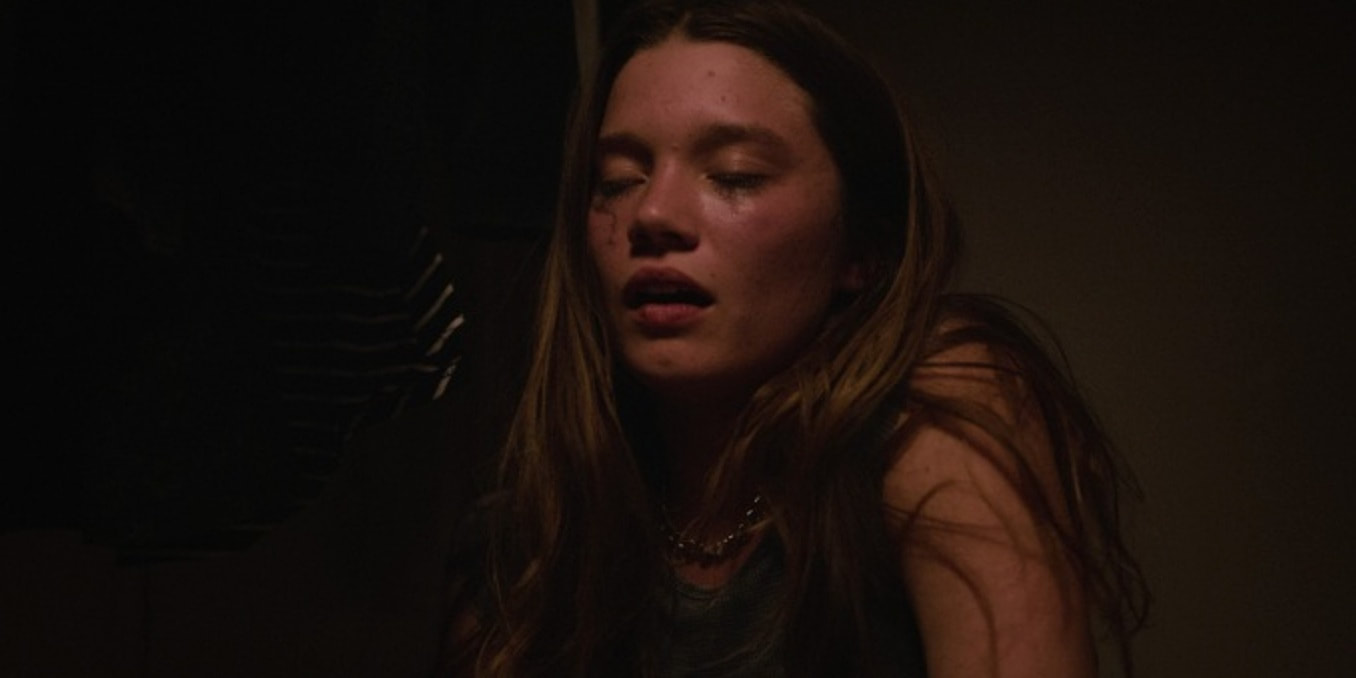 PLOT: Struggling to fit in in her new school and reeling from the fallout of her parent's recent divorce, lonely LA high schooler Jane falls in with a rambunctious crowd, and becomes smitten with their charming drug supplier, Jamie. Jane's thrilling, new, drug-fueled popularity soon spirals downward into the dark and ugly, her family helpless to pull her out of a world she's reluctant to leave.
CAST: Rain Spencer, Patrick Gibson, Andie MacDowell, Odessa A'Zion, Olan Prenatt & Eloisa Huggins
DIRECTOR: Sarah Elizabeth Mintz
WRITER: Sarah Elizabeth Mintz
MATT'S THOUGHTS: A searing and intimate coming-of-age story told from a dark, personal place by director and writer Sarah Mintz (based on her own experiences), "Good Girl Jane" was one of the few surprises of the festival and eventually went on to win the Narrative Competition Award at this year's festival. Mintz displays an empathetic and sharp understanding of her characters, with Rain Spencer delivering an achingly moving performance and Andie MacDowell lending some stellar supporting work as her mother. The film may be a little long, but it's dramatically cogent, confirming Mintz as a talent to watch out for as she develops other projects.
RATING: 7/10
Good Luck To You, Leo Grande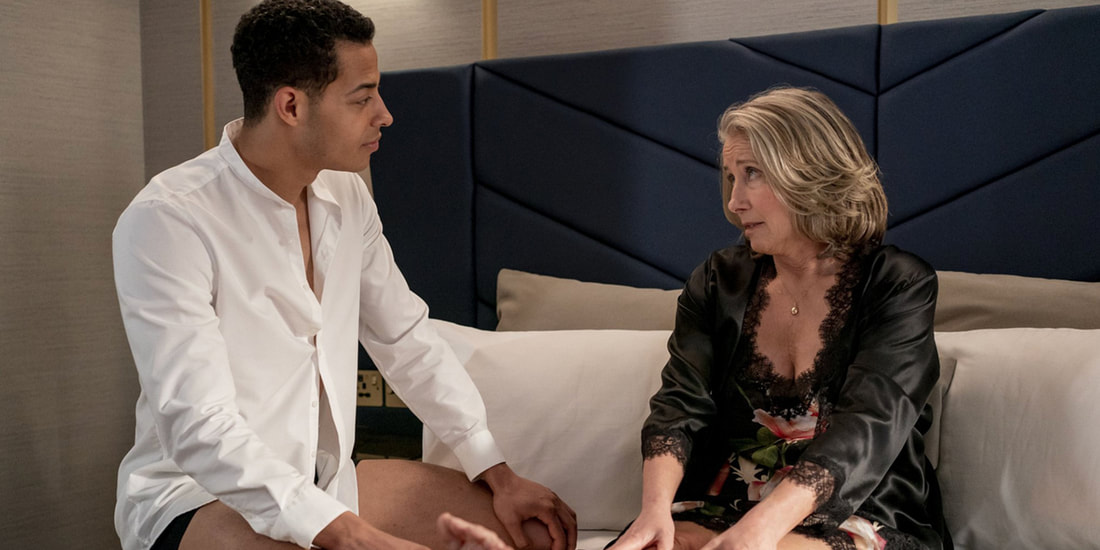 PLOT: Nancy Stokes, a retired British school teacher, is yearning for some adventure, and some sex. Hiring an escort named Leo Grande to rid her of her sexual repression, Nancy gets out of her comfort zone and into bed with the younger man. This sex-positive dramedy stars two-time Academy Award-winner Emma Thompson(Love, Actually) as a neurotic woman embarking on a post-marital sexual awakening with the help of charismatic sex worker Leo Grande (Daryl McCormack, Peaky Blinders).
CAST: Emma Thompson & Daryl McCormack
DIRECTOR: Sophie Hyde
WRITER: Katy Brand
MATT'S THOUGHTS: Another Sundance title that made its way over to Tribeca, "Good Luck To You, Leo Grande," is one of the best films from both festivals and is currently streaming on Hulu for your enjoyment. In Katy Brand's excellent screenplay, laughter gives way to therapeutic release in this single-location sex comedy. Emma Thompson's layered character work is brilliant and some of the best of her long career, while Daryl McCormack is so effortlessly charming as her hired sex worker. Together, the two create a sweet and lovable on-screen pair you could watch for days and days. It's a perceptive two-hander on sexual repression and self-confidence that will stimulate…intellectually, might I add.
RATING: 8/10
Halftime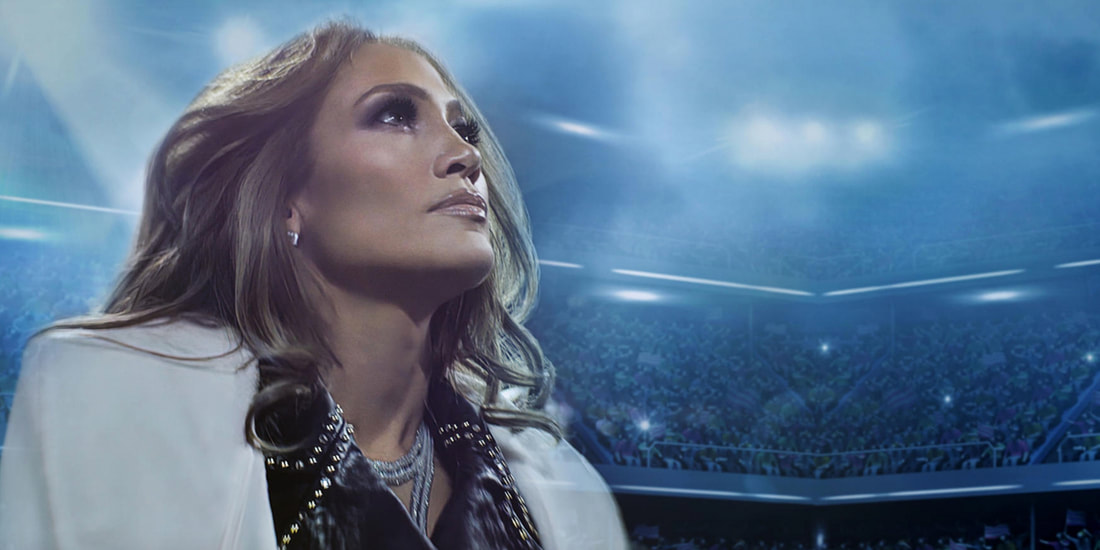 PLOT: ​"Halftime" offers an intimate peek behind the curtain revealing the grit and determination that makes Jennifer Lopez the icon she is, from her performances onscreen and on stages around the world, to her Super Bowl Halftime show, to the recent Presidential inauguration.
CAST: Jennifer Lopez
DIRECTOR: Amanda Micheli
WRITER: Amanda Micheli
​
DAN'S THOUGHTS: ​​The pop star documentary is a time-tested format. For decades, major pop stars have used it to market themselves and their latest projects under the guise of pulling back the curtains and letting audiences into their (carefully curated) inner lives as they prepare for their latest album and/or concert tour. "Halftime" varies from this format slightly, mainly because its subject, global superstar and multi-hyphenate Jennifer Lopez, is not selling an album or tickets to a concert. The film focuses on a particularly packed period from late 2019, not long after the actress celebrated her fiftieth birthday, through early 2020, when she performed at the Super Bowl LIV Halftime show, arguably the biggest stage in the world. It's a show that we all watched for free and that we all know was successful. What's most impressive about Amanda Micheli's film is that it places us right alongside Lopez as she starts to give voice to a long-quiet side of herself and fights for that voice to be heard by the nation. While the film may be as carefully curated as any other pop star documentary, it's hard not to be moved by Lopez's journey, and by that journey's end, you really do feel as though you know her better.​
RATING: 7/10

​Hidden Letters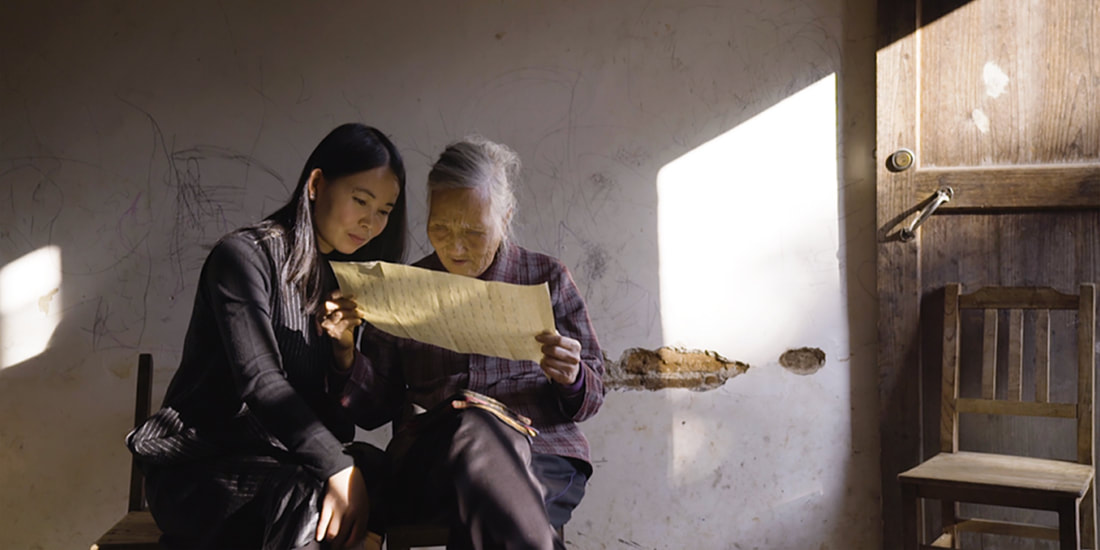 PLOT: ​For thousands of years, women in China, who were often forced into oppressive marriages and forbidden to read or write, shared a secret language among themselves called Nushu. Written with delicate strokes made from sharpened bamboo sticks dipped in ink, Nushu bonded generations of Chinese women in a clandestine support system of sisterhood and survival. Fast forward to contemporary China, where two modern women are connected by their fascination with Nushu. In Jiangyong, Hu Xin works as a Nushu museum guide and aspires to master the ancient script following the breakup of her marriage. In Shanghai, Simu is passionate about music and Nushu, but archaic expectations threaten to end her pursuit of both. Influenced by Nushu's legacy of female solidarity, the two women struggle to find balance as they forge their own paths in a culture steeped in female subservience to men.
CAST: Xin Hu, Simu Wu & He Yanxin
DIRECTOR: Violet Du Feng
WRITERS: Violet Du Feng & John Farbrother
​
DAN'S THOUGHTS: ​​In ancient China, women developed a secret written language called Nushu, creating a network of sisterhood that helped them survive their oppressive living conditions. Violet Du Feng and Zhao Qing's documentary follows two very different present-day women trying to preserve Nushu in very different ways. Although hampered by the inability to delve deep into the actual history of the language (one gets the impression that its history is all oral and that the last generation who could tell it has long since left this world), the film does provide a compelling conversation about womanhood in present-day China. It's impossible to miss that even in the museum dedicated to preserving and honoring the language, most of the leadership is male, and the scene about marketing the museum that leads to a shocking commodification of Nushu is queasy-making. But the film is really about the stories of its main subjects, one single and one in a relationship, and through them, asking the question: How far have women actually come in the centuries since Nushu was invented? Not the film you may expect, but still a vitally important one.
RATING: 7/10
The Integrity Of Joseph Chambers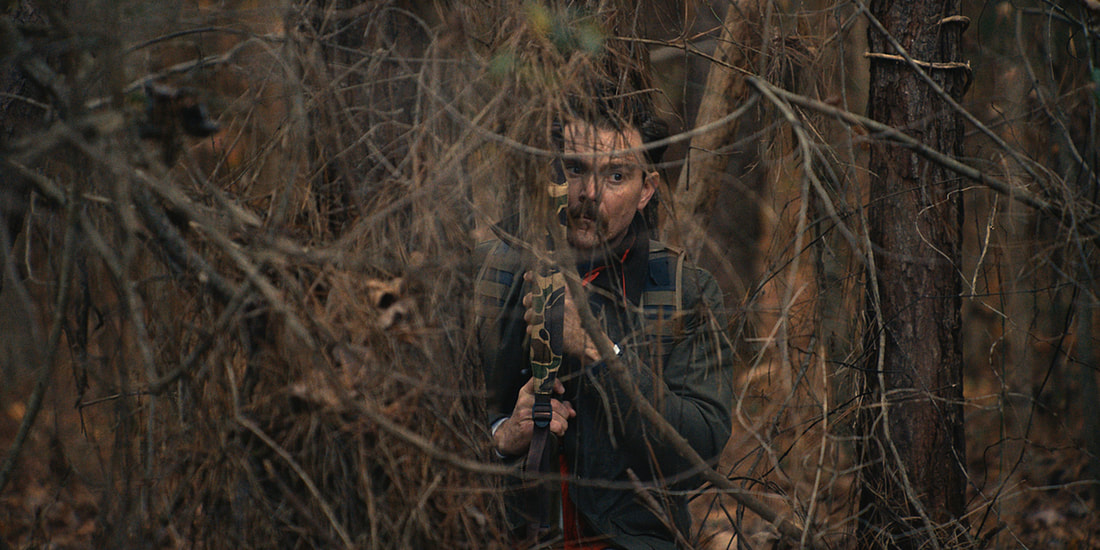 PLOT: Joe (Clayne Crawford) is a family man – a father of two young kids and husband to Tess (Jordana Brewster), living in the country. One morning he wakes up before dawn and decides to go deer hunting by himself – much to Tess's discontent, who deems it an irresponsible idea, equating it to what eccentric survivalists do. "We need to know how to do this stuff," Joe tells Tess, feeling a need to prove himself as a man, and rise above his persona as an insurance salesman. WIth that, Joe heads out, borrows a rifle from a neighbor, and drives up a mountain into the woods. The sun rises as Joe roams around the woods – distracted, bored, restless – but Joe's boredom and restlessness are short-lived. . In the blink of an eye, Joe undergoes an experience that quickly begins to torment him, all alone in the wilderness…
CAST: Clayne Crawford, Jordana Brewster & Jeffrey Dean Morgan
DIRECTOR: Robert Machoian
WRITER: Robert Machoian
MATT'S THOUGHTS: Director Robert Machoian impressed all of us with his last film, "The Killing Of Two Lovers," and now, with "The Integrity Of Joseph Chambers," he proves that he was not a one-trick pony. His latest film is just as grippingly intense as his last and re-affirms he's a filmmaker of tremendous talent. The same carefully composed images, usually done in long, wide takes with nerve-rattling sound design, are back, as is star Clayne Crawford. He gives a powerful, unforgettable, hauntingly naked performance as Joseph Chambers experiences the worst day of his life. Stripped down to the barest of essentials to assemble a soul-stirring descent into hell, the film is meticulously crafted to draw out as much dread as humanly possible.
RATING: 7/10
Jerry & Marge Go Large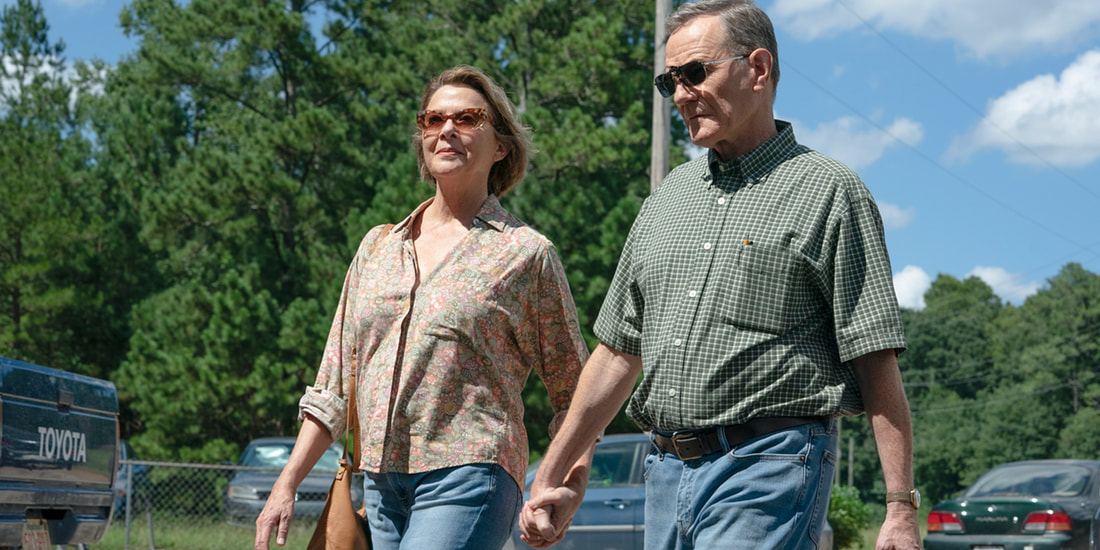 PLOT: ​For decades, Jerry Selbee dedicated his life to his job at the local factory, maintaining a stable and satisfying routine that, upon retirement, is thrown out the window, leaving him feeling purposeless and lost. Despite the nudging of his lovingly supportive wife, Marge, and adult children to explore hobbies unknown, he resists…until a happenstance recognition of a completely legal loophole in the lottery system catches his eye and his head for statistics. Realizing there is more than enough money to be won, Jerry clues their local friends into the secret in an attempt to help revive a town and its citizens ailing from economic decline. Unfortunately, a brilliant but smarmy Ivy Leaguer trips upon the same systemic mistake and makes a play for Jerry and Marge's grassroots gameplay.
CAST: Bryan Cranston, Annette Bening, Rainn Wilson & Larry Wilmore
DIRECTOR: David Frankel
WRITER: Brad Copeland
​
DAN'S THOUGHTS: ​​"Jerry & Marge Go Large" is the story of a couple of retirees who become multimillionaires after discovering a loophole in a lottery game. It's all very easy-breezy (if not quite beautiful), thanks to director David Frankel's skill with mainstream adult entertainment and the innate intelligence of leads Bryan Cranston and Annette Bening keeps it watchable. Still, there's very little else here worth mentioning. We've had enough "aging cis hetero white man proves to everyone (but especially The Youth) that he's worth a damn after a lifetime of being taken for granted" movies, and this does nothing to distinguish itself from all the rest. In many ways, the perfect direct-to-streaming film: Easy to watch in the background while doing other things, easily forgotten within a few hours.
RATING: 6/10
Land Of Dreams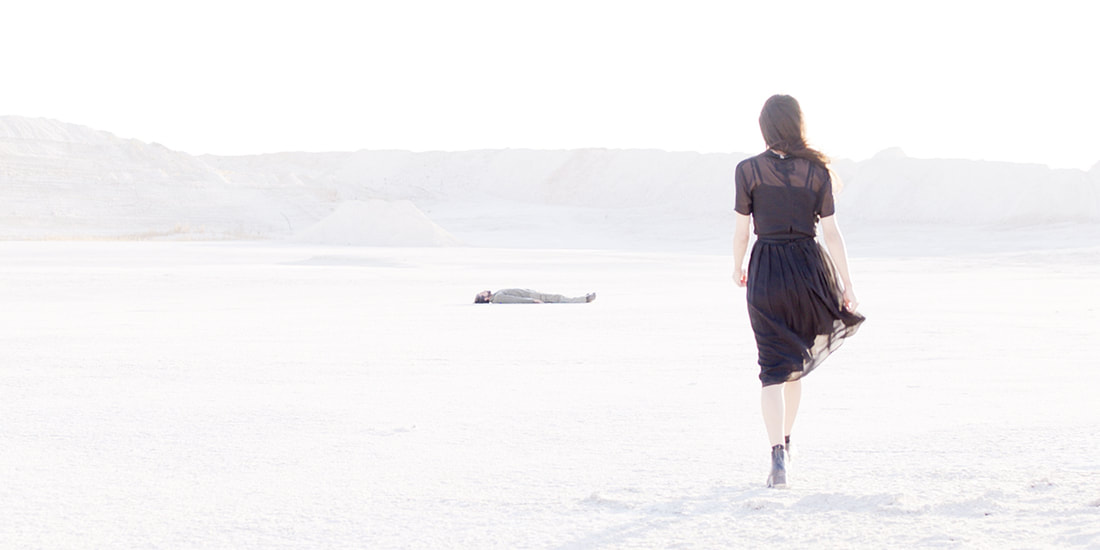 PLOT: ​In the near future, the census goes beyond data collection to explore the dreams of those interviewed. But the uses of that information are unknown, even to those gathering it like photographer Simin (Sheila Vand). But as she begins taking on new responsibilities for the government that employs her, Simin's morals, connection to community, and safety become tested in unforeseeable ways.
CAST: Sheila Vand, Matt Dillon, William Moseley, Isabella Rosselini, Joaquim De Almeida, Christopher McDonald & Anna Gunn
DIRECTORS: Shirin Neshat & Shoja Azari
WRITERS: Jean-Claude Carrière & Shoja Azari
​
DAN'S THOUGHTS: ​​The kind of pretentious piece of all-caps CINEMA that could easily crumble under the weight of all its symbolism and themes… and yet, there's something so compelling about its premise and lead performance that it entrances. The fantastic Sheila Vand stars as Simin, a census worker tasked with collecting citizens' dreams, and posts videos to social media of herself recreating the telling of the dreams, translated into Farsi. What does the census do with this information? Simin doesn't know, but the film is very interested in the idea of the United States as a surveillance state and dreams as a symbol for immigrants and the immigrant experience. Is America still the land of opportunity? Or is it still a Puritan nation, afraid of the other so much that it would rather subsume them into its own giant monoculture? Your mileage may vary, but I was captivated all the way through, especially by Isabella Rossellini's cackling cameo.
RATING: 7/10
A Love Song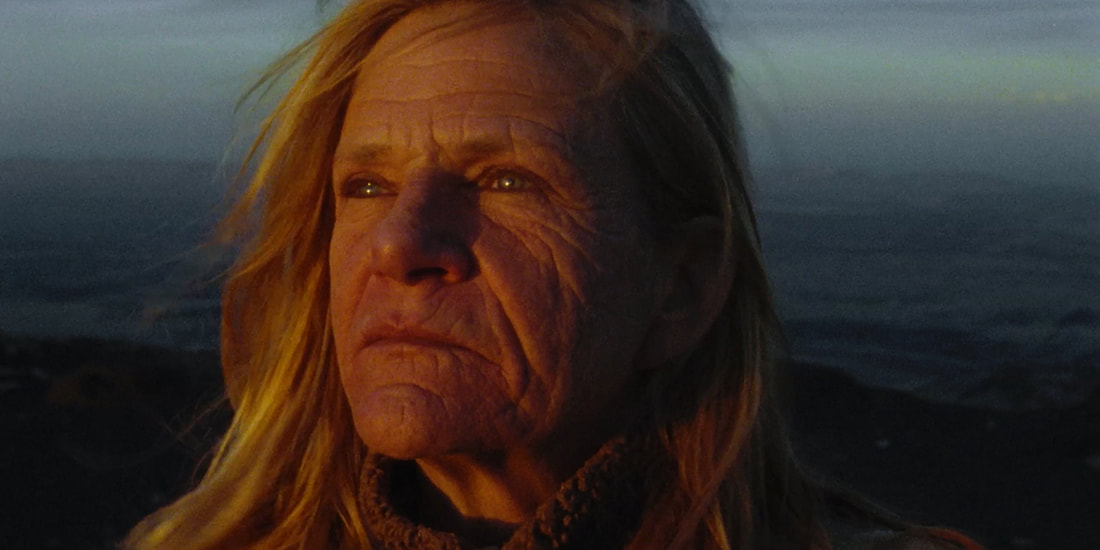 PLOT: ​In a rare lead role, Dale Dickey, one of contemporary cinema's finest character actors, takes center stage as Faye, a widow waiting for a night that could change her life. In Max Walker-Silverman's auspicious directorial debut, hope, longing, natural beauty and the near-graspable dream of self-sufficiency come together in an unconventional romance that compresses decades of memories into a fateful reunion. Wes Studi co-stars as the childhood sweetheart Faye anticipates will grace her Colorado campside trailer. There will be music, and ice cream, and an aching relief neither expects.
CAST: Dale Dickey, Wes Studi, Michelle Wilson, Benja K. Thomas, Marty Grace Dennis & John Way
DIRECTOR: Max Walker-Silverman
WRITER: Max Walker-Silverman
​
DAN'S THOUGHTS: ​​Dale Dickey has one of the best faces in cinema. The deep crevices and weathered appearance lend her a hardened roughness that can easily mask her feelings, even when her wonderfully expressive eyes show what lies beneath. Her gravelly voice complements that face and first-time feature writer-director Max Walker-Silverman uses her many gifts perfectly. His minimalistic script leaves much unsaid, but Dickey and Wes Studi, as old flames reconnecting at a camping ground after they've each been widowed, have such palpable chemistry that they maximize it, saying everything with their eyes that they can't say with their voices. "A Love Song" is a miniature masterpiece of melancholy. I can't wait to see what's next from Walker-Silverman.
RATING: 8/10

​Official Competition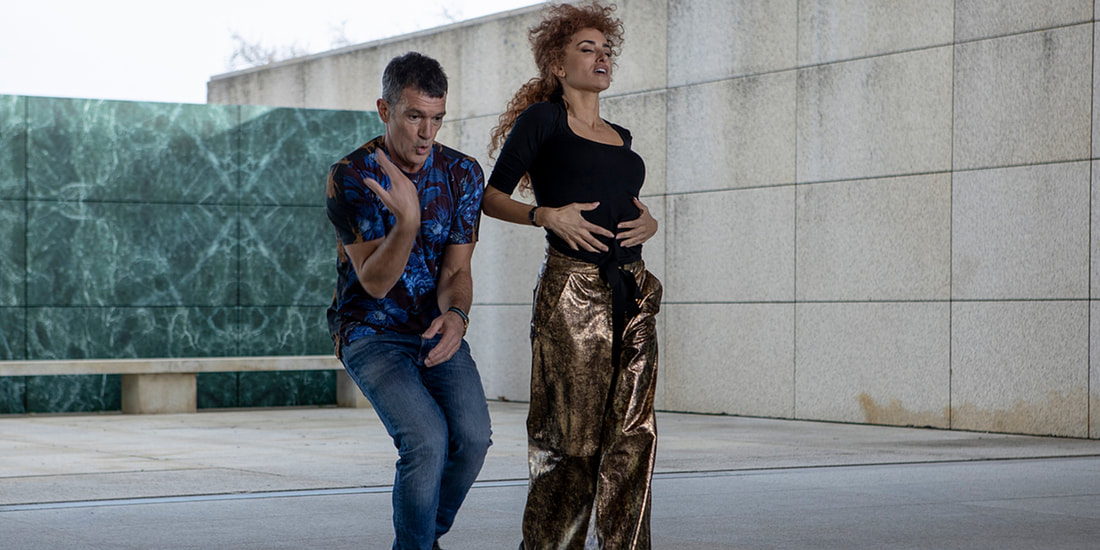 PLOT: When a billionaire entrepreneur decides to get into the movie business, he commissions international auteur director Lola Cuevas (Penélope Cruz), Hollywood heartthrob Felix Rivero (Antonio Banderas), and titan of the stage Ivan Torres (Oscar Martínez) to collaborate on a cinematic masterpiece. But when these larger-than-life egos arrive for the shoot, they encounter an unexpected series of "rehearsals" set by Lola in this sharp showbiz satire.
CAST: Penélope Cruz, Antonio Banderas & Oscar Martínez
DIRECTORS: Mariano Cohn & Gastón Duprat
WRITERS: Andrés Duprat, Mariano Cohn & Gastón Duprat
MATT'S THOUGHTS: I can't even imagine what it must've been like almost a year ago to watch "Official Competition" at the Venice Film Festival, where it premiered, especially during THAT particularly soul "crushing" scene. Anyone who loves the awards game as much as we do at Next Best Picture will find plenty to appreciate in this dark comedy about the ego and insecurities of filmmakers plus the superficiality of prestige films seeking awards. It had me in the palm of its hand throughout, thanks to its beautiful shot composition, engaging sound (which is strikingly good for a film such as this), and the perfect trio of outrageously funny performances from Penélope Cruz, Antonio Banderas, and Oscar Martínez.
RATING: 8/10
Peace In The Valley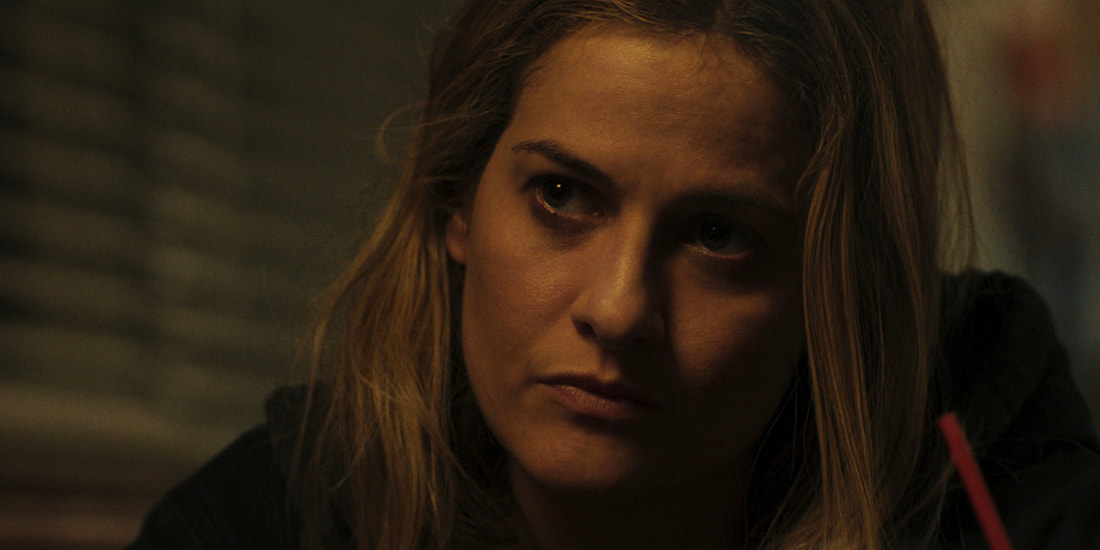 PLOT: The specter of gun violence hangs over "Peace In The Valley," Tyler Riggs' new drama about a family's struggle to make sense out of a senseless act. In the opening scene, Ashley Rhodes (Brit Shaw) and her husband John (Michael Abbott Jr.) are in a supermarket with their son Jesse (William Samiri) when a gunman begins randomly firing into the store. John, a firefighter and a veteran, rushes towards the attacker and dies a hero. But that brings little comfort to Ashley, who's not only mourning her husband but struggling with Jesse's budding interest in hunting.
CAST: Brit Shaw, Michael Abbott Jr., Dendrie Taylor & William Samiri
DIRECTOR: Tyler Riggs
WRITER: Tyler Riggs
MATT'S THOUGHTS: Coming off the heels of "Mass" last year, "Peace In The Valley" is a well-intentioned drama about the aftermath of a mass shooting on a single mother, but it ultimately paled in comparison to that masterwork. The troubled production had to deal with many issues (not just COVID-19), leading actress Brit Shaw to step in as director on top of her producing and starring duties. She gives it her all, and I commend her for what was clearly a tall order for anyone to accomplish. However, the tedious and trite story treads familiar ground on a subject which is currently demanding a deeper and more thorough examination of its ramifications.
RATING: 5/10
Rounding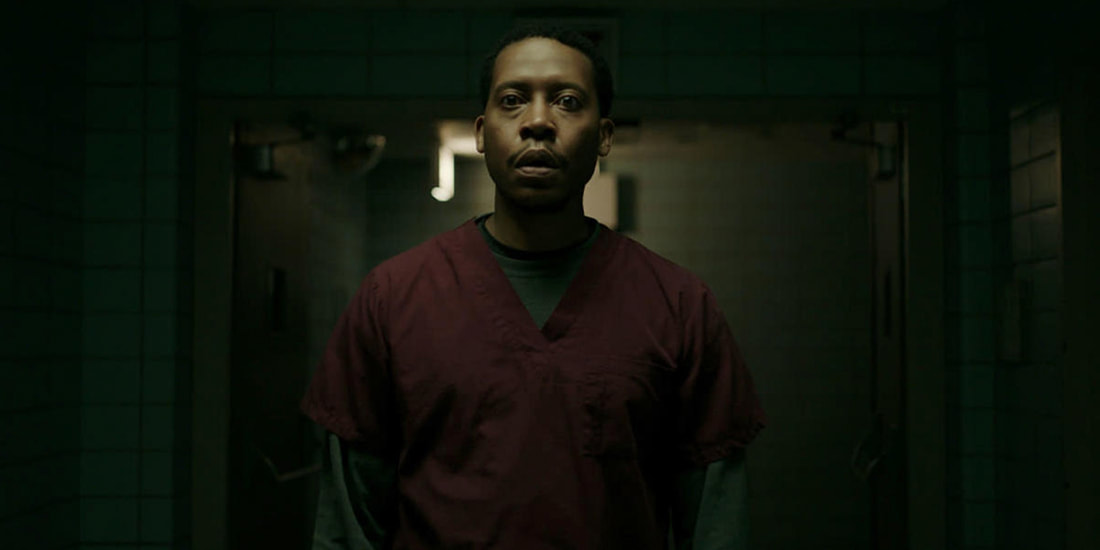 PLOT: ​After treating an older patient near the end of her life and collapsing, resident doctor James Hayman (Namir Smallwood) transfers to a rural hospital in Greenville for the second year of his residency for a fresh start. Having trouble connecting with patients, his superior Dr. Harrison (Michael Potts) urges him to be more personable and take a "Bedside Technique" class. When James becomes consumed with the case of young asthma patient Helen Adso (Sidney Flanigan), demons from his past begin haunting him and make him question the intentions of Helen's mother (Rebecca Spense). As an injured ankle flares up and James is confronted with hospital bureaucracy, his nightmares magnify his anxiety and his reality starts to unravel.
CAST: Namir Smallwood, Sidney Flanigan, Michael Potts, Max Lipchitz, David Cromer & Cheryl Lynn Bruce
DIRECTOR: Alex Thompson
WRITERS: Alex Thompson & Christopher Thompson
​
DAN'S THOUGHTS: ​​A hollow, frustrating follow-up to the fantastic "Saint Frances," director/co-writer Alex Thompson drowns this attempt at elevated horror in atmosphere, seemingly in an effort to save an underbaked screenplay. But all the atmosphere in the world couldn't save this from itself, even with performances this committed. Lead Namir Smallwood is flawless as a young resident who is supposed to be recovering from trauma in a smaller hospital but becomes obsessed with a patient with unexplained lung problems ("Never Rarely Sometimes Always" breakout Sidney Flanigan, also great in a small role). The film is trying to do too much and ends up doing almost none of it well, even though the filmmaking craft on display isn't bad.
RATING: 5/10
Somewhere In Queens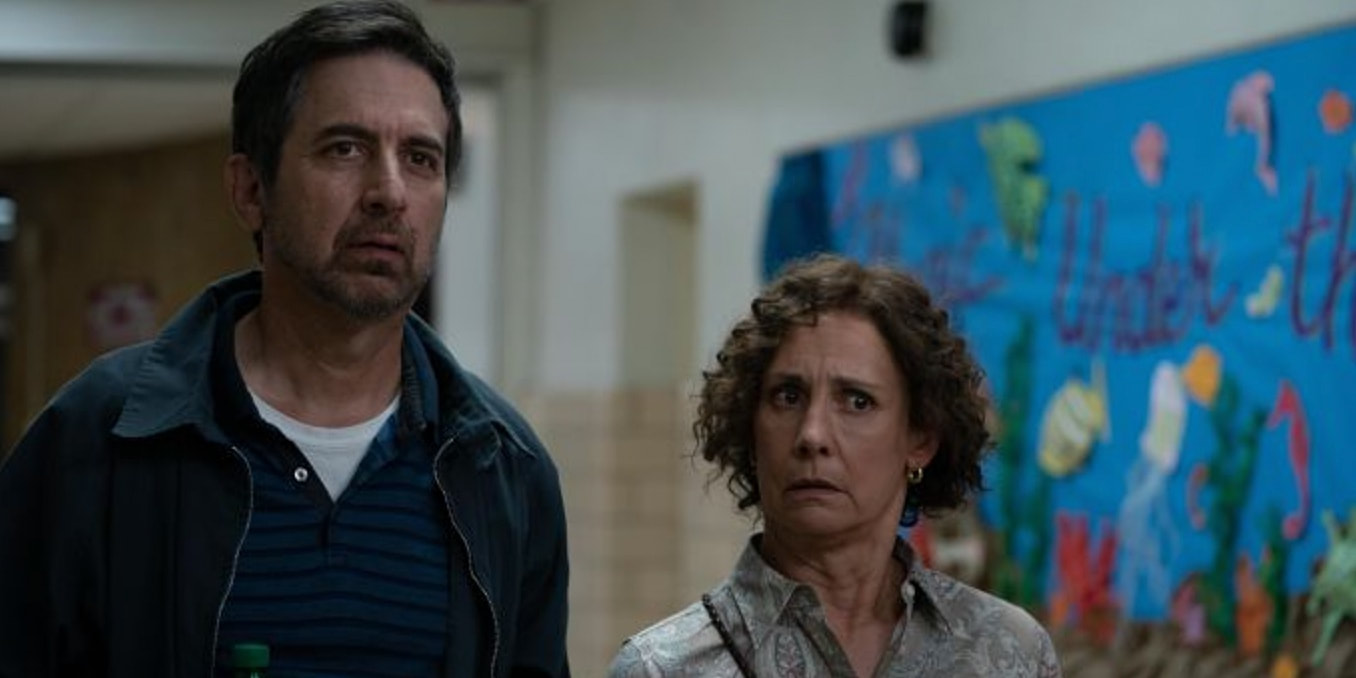 PLOT: As the prospect of athletic scholarships becomes more likely for his basketball star son "Sticks" (Jacob Ward), Leo Russo (Ray Romano) secretly meddles in teen social dynamics to make sure his child stays happy and continues playing well. But keeping secrets from his observant wife Angela (Laurie Metcalf) and extended Italian-American family proves more difficult than expected.
CAST: Ray Romano, Laurie Metcalf, Tony Lo Bianco, Sebastian Maniscalco, Jennifer Esposito, Jacob Ward, Sadie Stanley, Dierdre Friel & Jon Manfrellotti
DIRECTOR: Ray Romano
WRITERS: Ray Romano & Mark Stegemann
MATT'S THOUGHTS: A pleasurable delight, and not just because I grew up in New York surrounded by people who closely resemble the characters found in Ray Romano's feature directorial debut. "Somewhere In Queens" is a real winner that will most likely play well to anyone who saw and loved an episode of "Everybody Loves Raymond," primarily due to its likable performances led by Romano and Laurie Metcalf. Its honest heart, relatability, and organic comedy feel so perfectly tuned to the middle-class Italian-American experience in modern-day New York. This new era in Romano's career has been exciting to watch over the past few years, and while his directorial feature debut may not be anything innovative, it's sure to get people laughing and feeling good.

RATING: 7/10
Space Oddity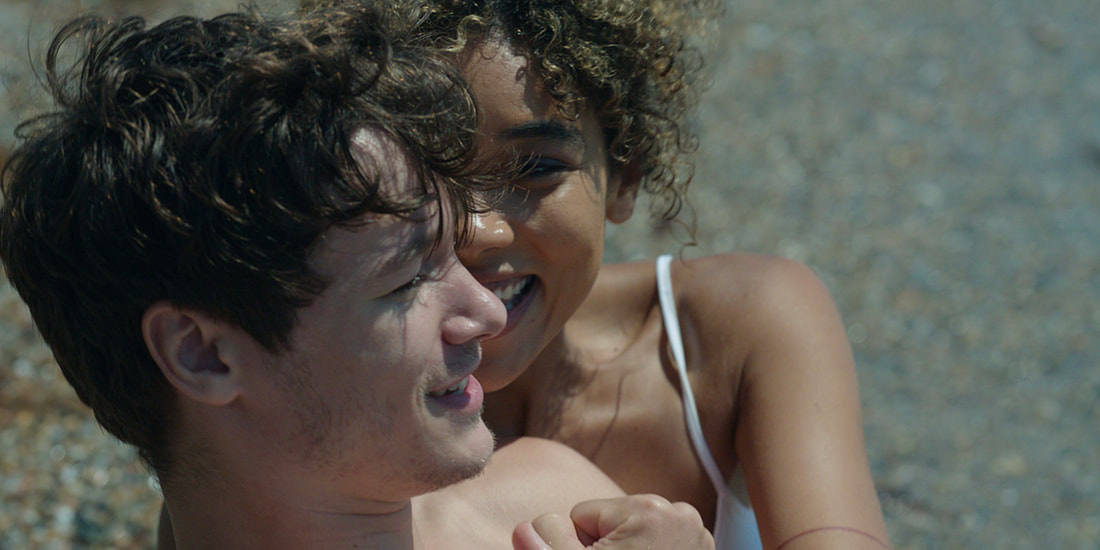 PLOT: ​Planets and lives collide in this Kyra Sedgwick-directed feature. Alex (Kyle Allen) longs to travel to outer space and finally gets the opportunity to do so thanks to a privately-funded Mars colonization program. In the midst of his rigorous preparation, he meets Daisy (Alexandra Shipp), the new girl in town who's trying to start over. The two wayward souls connect in unexpected ways, both of them harboring secrets that they're desperately trying to overcome. However, when questions about the legitimacy of the program and the future of his parents' flower farm begin to crop up, Alex finds himself questioning whether it's easier to confront his past or fly away into the stars.
CAST: Kyle Allen, Alexandra Shipp, Madeline Brewer, Carrie Preston, Simon Helberg, Kevin Bacon & Andrew Polk
DIRECTOR: Kyra Sedgwick
WRITER: Rebecca Banner
​
DAN'S THOUGHTS: ​​Director Kyra Sedgwick does what she can with an unfortunately underwritten script that feels like it was adapted from a YA novel but wasn't. Kyle Allen plays a young man obsessed with joining a corporate-sponsored one-way mission to Mars. When he crosses paths with a new girl in town, Alexandra Shipp, his outlook slowly starts to change. Or does it? Allen and Shipp's phenomenal chemistry and screen presence elevate the romance, and the whole cast (especially Carrie Preston and Kevin Bacon as Allen's parents) does incredible work in capturing the dynamics between the characters. But nearly every significant character development happens offscreen, leaving the actors stranded. Their strong work, combined with Sedgwick's sensitive direction, manages to save the film, but only just barely.
RATING: 6/10
There There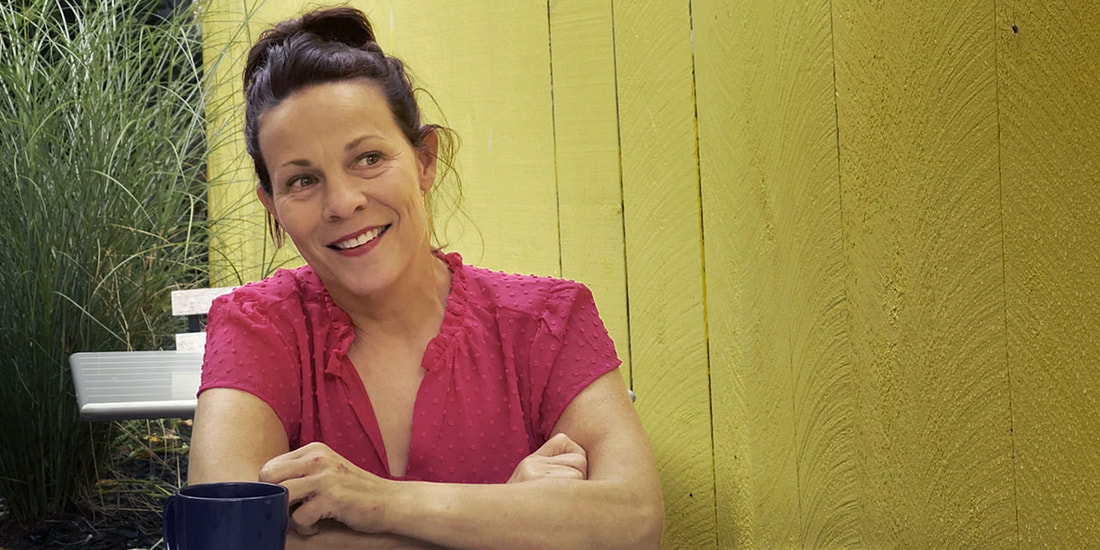 PLOT: Andrew Bujalski's latest lo-fi twist on twenty-first-century comedy stars Jason Schwartzman, Lili Taylor, Lennie James, Molly Gordon and more in an experimental series that construct a delirious mirror image of everyday life in a distinctly twisted and discordant world. A subtly scathing satire, There There walks a fine line to tackle timely issues with the perfect balance of wit and wryness.
CAST: Jason Schwartzman, Lili Taylor, Molly Gordon, Lennie James, Avi Nash, Annie LaGanga, Roy Nathanson & Jon Natchez
DIRECTOR: Andrew Bujalski
WRITER: Andrew Bujalski
MATT'S THOUGHTS: Never one to play it safe, Andrew Bujalski's "There There" presents a series of two-hander scenes shot entirely in singles and are separated by musical interludes of a man playing various instruments alone in his apartment. An obviously hindered COVID production; it's baffling how technically un-polished this film is with its off-framing, inconsistent sound work, and poor lighting. The naturally amusing writing and performances keep this uneven experimental film strangely absorbing, but I would not recommend anyone watch it unless you are massive fans of any members of the cast.​
RATING: 5/10
Vengeance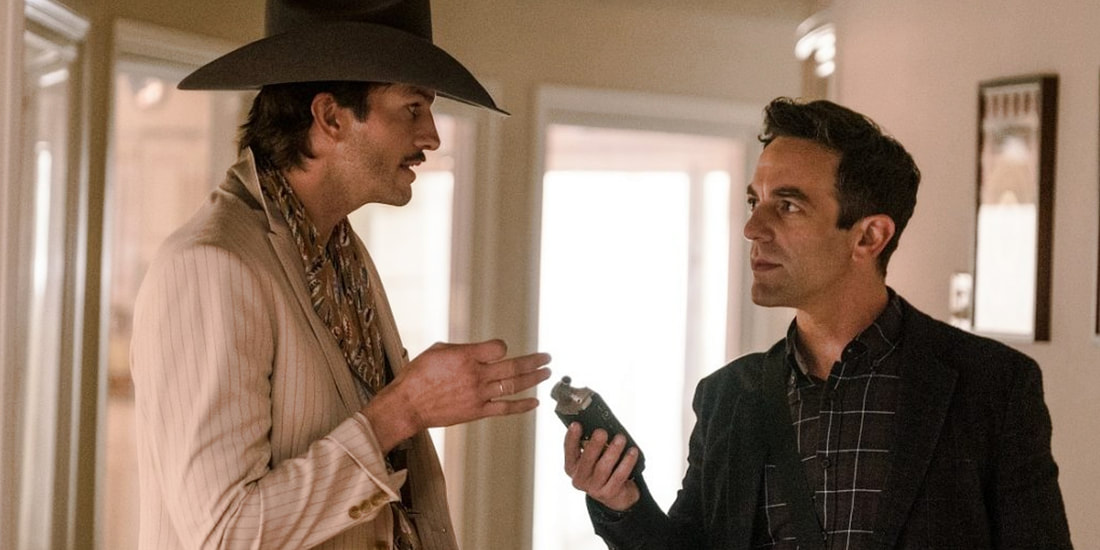 PLOT: "Vengeance" is B.J. Novak's feature directorial debut, a darkly comic thriller about a journalist who travels from New York City to West Texas to investigate the mysterious death of a young woman.
CAST: B. J. Novak, Boyd Holbrook, J. Smith-Cameron, Dove Cameron, Issa Rae & Ashton Kutcher
DIRECTOR: B. J. Novak
WRITER: B. J. Novak
MATT'S THOUGHTS: The directorial debut of "The Office" star B.J. Novak, "Vengeance," asks and boldly attempts to answer many big questions about the current state of America with a darkly amusing story that may or may not be a murder conspiracy. The entertainingly sharp screenplay cuts deep into the heart of the country's identity crisis and delivers an animated group of characters, all played by a solid cast of actors. Novak's writing is the definite highlight of this film though his mild direction can't quite match it. Still, I had a hell of a time rummaging through the film's many theories, truths, and the myths that exist in between about a society so disconnected from reality that it will tell itself any lie it possibly can to avoid the harsher reality underneath.
RATING: 7/10
​Did you attend this year's Tribeca Film Festival? What were some of your favorite films to play at the festival? What are some films you're looking forward to seeing? Please let us know in the comments section below or on our Twitter account.
​
You can follow Matt & Dan and hear more of their thoughts on the Oscars and Film on Twitter at @NextBestPicture & @dancindanonfilm