Every year, there are genuinely striking performances delivered by actors in genre films that eventually go overlooked for acting superlatives by critics and the industry in favor of those in straight dramas. The snubs can be egregious. Who could forget Toni Collette in "Hereditary," who actually performed decently with critics' awards and nominations yet was wholly forgotten in more prominent industry awards? And then the same thing happened a year later with Lupita Nyong'o in Jordan Peele's "US." Bias against performances in horror films, specifically, is a nearly insurmountable facet of the awards season game. There is an elitist blockade that even the most difficult and challenging pieces of acting cannot penetrate to the other side of Academy gold. 
I am the host of the SCREAM with Ryan C. Showers podcast. Thus I live and breathe horror films. In 2022, horror has had a groundbreaking year. There has been an unusually high volume of horror movies, most of which carry a genuine quality and have connected with audiences at the box office. Here at Next Best Picture, one of the recent weekly polls highlighted this with the plethora of accomplished and profitable options for "What Is Your Favorite Horror Film of 2022?" If you do not pay attention to horror so closely, here's a reminder of some of the gems this year: "Scream," "X," "The Black Phone," "Bodies Bodies Bodies," "Nope," "Halloween Ends," "Bones And All," "Smile," "Terrifier 2," "Men," "Pearl," "Prey," "Barbarian," "Watcher," "Hellraiser," "Orphan: First Kill," and the list goes on. 
Most likely, there will be no horror representation in any of the critics' groups as they announce their nominations in the coming weeks, nor at the industry awards later in the winter. However, if people voting could be so obliged, here are some of the best horror performances in 2022 that I think deserve to be considered for achievements in acting: 
Courteney Cox and David Arquette in "Scream" (2022)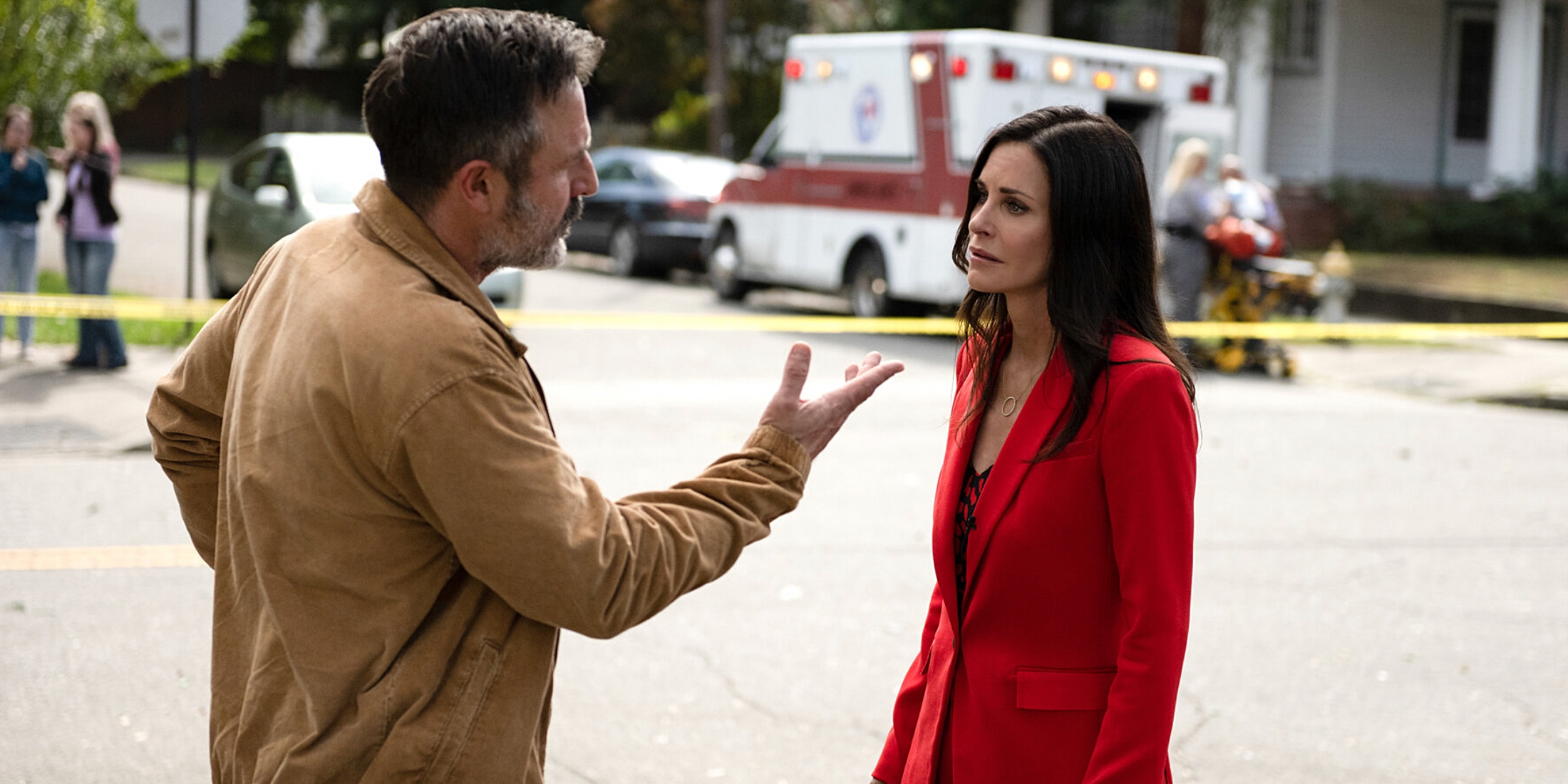 If you heard about an MVP in "Scream" (2022), it was probably Jenna Ortega, who herself has become the Scream Queen of the moment with numerous projects and a variety of roles within the genre. Ortega is the centerpiece of the film's opening sequence, which she delivers with showstopping emotion. She won an MTV Award for her performance. She is fantastic, as is Melissa Barrera, who plays her protagonist sister in the film. However, the true highlights of "Scream" (2022) are the legacy couple at the heart of the slasher franchise: Courteney Cox and David Arquette. Even the previous lead of the series, Neve Campbell, takes a back seat to Cox and Arquette, all three of whom have appeared in significant roles in each entry in the film. However, when it comes to the most recent "Scream," the works by Cox and Arquette are each something special.
Arquette is historically, in my view, the least accomplished member of the "Scream" trio. The franchise has always given more to Campbell and Cox to work with, as well as the series naturally leaning into its feminist sensibilities. However, Arquette attains his greatest acting ever in "Scream" (2022). The writers, Guy Busick and James Vanderbilt, crafted a diligently realized arc for Dewey Riley as his swan song here. In the previous four films, Dewey has been portrayed as a more optimistic, resilient, big brother, small-town good guy. In "Scream" (2022), he is broken down, jaded, and consumed by guilt and unhappiness about what he conceives to be his personal cowardice. And Arquette lives up to the writing, providing emotional poise to Dewey unlike ever before. Arquette maps out Dewey's final appearance and character arc with grace and potency. The scene that reunited Arquette with real-life ex-wife Cox will make you weep. 
My single favorite performance of the year is Courteney Cox in "Scream" (2022). While Gale has always been a morally grey character with both dramatic and comedic beats, the work Cox produces in "Scream" (2022) is her most sentimental performance to date. Again, Busick and Vanderbilt curated a specific and hefty character expedition for Gale Weathers, one that intersects and builds off the emotional success of the character development with Dewey. Dewey's brilliant resolution is the setup, while Gale's arc to delivers the film to its climax. Cox has always been an MVP of just about every "Scream" film, but this time it is different. She brings the rich, evolved history of the character to the forefront, yet Cox additionally succeeds at the emotional punch bestowed upon her in the screenplay. Cox makes Gale's character arc cathartic, heartbreaking, and ferocious while ending on a moment of hope. I cannot wait to see what she brings to Gale in the sixth "Scream" film due on March 10, 2023. 
Mia Goth in "Pearl"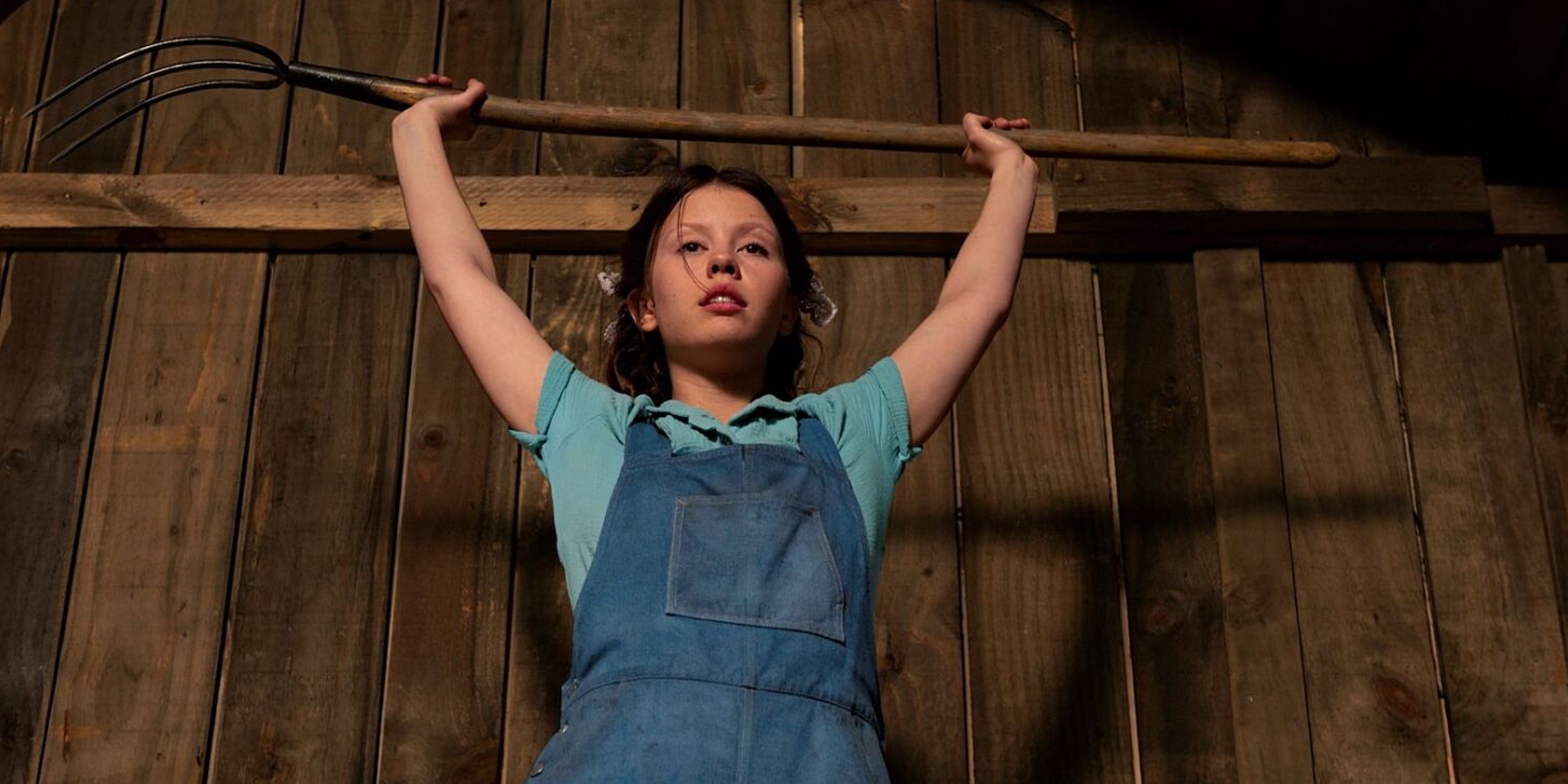 If there is one person on this list who has a real shot at a nomination with a critics association or even the Critics Choice Awards, it is Mia Goth in "Pearl." After her multi-role performance in the "X" earlier this year, the film to which "Pearl" is the prequel, Goth exposes us to her range and true abilities in this deranged, intoxicating period piece portrayal. Goth, who helped write "Pearl" and envisioned the villainous character, blends old-school theatrical acting with a modern flare and creates a disturbing technicolor character study for the ages. I was impressed by Goth's work as the older woman version of Pearl in "X," yet the emotional depths she reaches in "Pearl" as the younger version of the character is a triumph. In addition, I cannot imagine any actor in any category delivering as effectively an "Oscar scene" as the one Goth performs in the climax of "Pearl." It is a ten-minute, uninterrupted, single-shot emotional monologue. It is simply next-level acting for actors in the horror genre or in any genre. The Independent Spirit Awards have already nominated her for Best Leading Performance, and she should continue to be recognized. 
Jamie Lee Curtis in "Halloween Ends"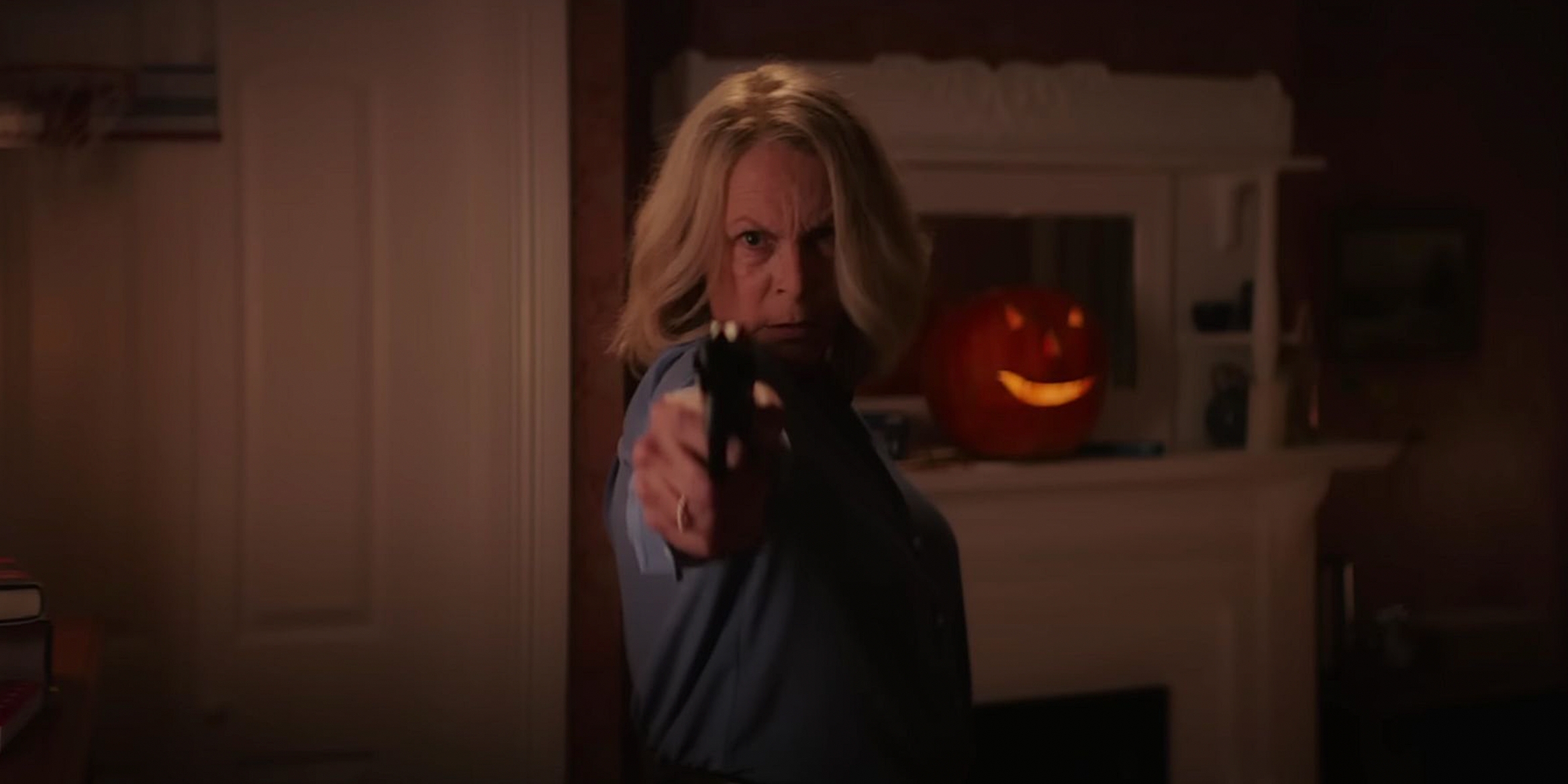 As much as I am a "Scream" fan, I also have a deep connection to the "Halloween" series. And for my money, "Halloween" and Jamie Lee Curtis herself are one in the same, interchangeable. Curtis, the original "final girl," has appeared as Laurie Strode in seven different films. (Courteney Cox could tie or even break this record if she survives the sixth "Scream" film in March.) After an unpleasant experience dealing with the Weinsteins at Dimension Films in the late 1990s, her efforts to end Laurie Strode's story did not materialize in a fruitful manner. However, with Blumhouse and the new trilogy of "Halloween," "Halloween Kills," and "Halloween Ends," she has had a second chance to map the end game for the character that launched her career. This time, it is on her terms. While she has dramatic and comedic achievements a mile long, this final performance as Laurie Strode in "Halloween Ends" is Curtis at her most moving, sensitive, and connected. She presents a calmness in Laurie as she has processed trauma and grief and moved forward in her life, leaving her obsession with Michael behind. Curtis concludes Laurie's journey on a note of victory and reflection. Largely missing from the volatile "Halloween Ends" discourse is the fact that Curtis delivers a detailed and three-dimensional portrayal. Though chances of any formal recognition of Curtis for this film are nonexistent, if she happens to pull off a career nomination in Best Supporting Actress for "Everywhere Everything All At Once," it will feel like recognition for everything Curtis has done for the industry over the past 45 years, and more specifically for the revitalization of her career with "Halloween," "Halloween Kills," and "Halloween Ends."
Taylor Russell and Timothee Chalamet in "Bones & All"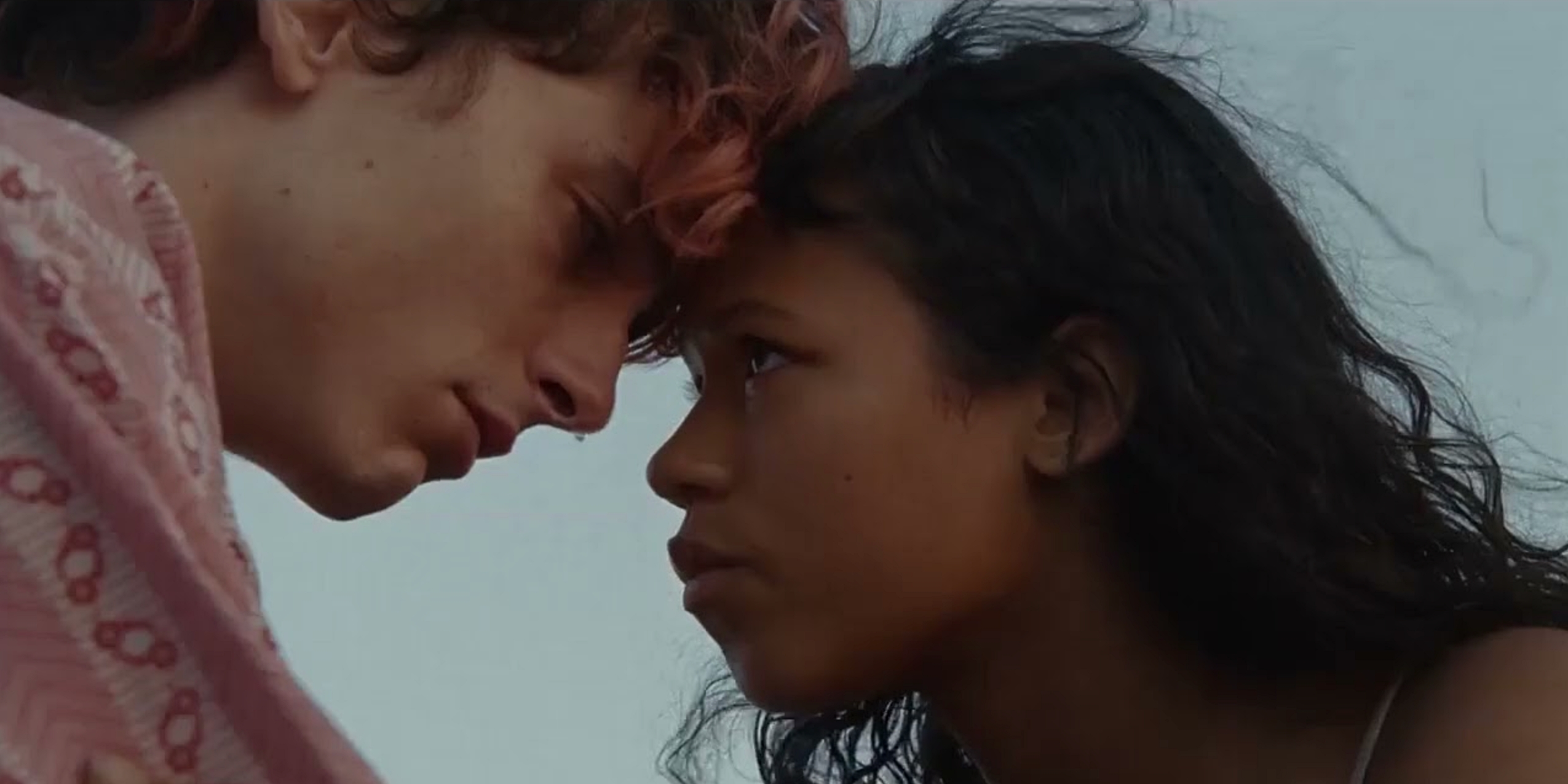 Two of the industry's most talented and promising young performers, Timothee Chalamet and Taylor Russell, team up to perfection in the cannibalistic love story, "Bones And All." The horror film by Luca Guadagnino ("Suspiria") has pulled off the magic trick of unifying Film Twitter around an unusual topic for a movie. Thankfully for "Bones And All," its heartbeat is derived from the thriving chemistry of its central performances. The Venice Film Festival award-winning direction, impactful score, and creative visuals only take the film so far. Without Chalamet and Russell, the "Bones And All" would lack its bite. Chalamet has had his choice of projects since his breakout role in "Call Me By Your Name," and this is another solid entry in his resume. However, Russell is the one who steals the show in "Bones And All," in her best performance since "Waves." She delivers a biting performance that will help define her career. She has already received a nomination from the Gotham and Independent Spirit Awards for Best Leading Performance (alongside Supporting Actor contender Mark Rylance in a chilling performance). It is hard to imagine any other actress in the world teasing out the type of emotion and creativity Russell channels into Maren's role.
​These are only some of the performances I chose to highlight but what are some of your favorite horror performances from this year you feel deserve awards recognition? Please let us know your thoughts in the comments section below or on our Twitter account and check out the Next Best Picture team's latest Oscar predictions here.
You can follow Ryan and hear more of his thoughts on the Oscars and Film on Twitter at @ScreamWithRCS