It has been a little over two weeks since "John Wick: Chapter 4" was released, and people are buzzing about what might be a new action classic. Critics and audiences are celebrating Stahelski's fourth installment as an action tour-de-force, an epic exploding with gun-fu, car-drifting, nun-chuck mayhem, with lively chatter debating which of the film's five primary set pieces take the crown as the film's best. Most point to the kinetic fury of the overhead dragon-breath oner; others the Sisyphean staircase where John battles step-by-step through hordes of pratt-falling goons; some adore the neon-hued Osaka battle, set in a hotel labyrinth of glass, steel, and shimmering greens and reds. I particularly enjoyed the nightclub brawl, set in a concrete club space with walls made of real waterfalls. Yet, I can't remember another recent pure action movie, especially one so adjacent to the DTV genre, as celebrated for an element of below-the-line craft as "John Wick: Chapter 4" has been for Dan Lausten's vivid cinematography. So why won't it be so much as whispered in the conversation for next year's Academy Award for Best Cinematography? 
To start, you have to answer a question with a question––would it deserve it? The Academy Awards are always an interesting intersection between shifting tastes and trends, which movies flaunted a strong campaign, and the question of "merit." Make no mistake; the "John Wick" movies are eye-meltingly beautiful, and for their genre, uncommonly so. Even from the low-budget debut, so much attention was paid to how to create a unique visual look. The style emerged from a tantalizing combination of video game-esque production design (locations primed for duck n' cover shootouts), Melville-referencing nightclubs (The Red Circle, a.k.a Le Cercle Rouge), comic-book compositions, and using the rat-a-tat of muzzle flashes as a source of in-frame lighting. Praising the "John Wick" movies for cinematography is popular; a quick Twitter search reveals an outpouring of four-picture grids screenshotting the series' unusual attention to light, color, shape, and set design. When seen as thumbnails, you'd be forgiven for mistaking the look of "John Wick" as the latest "Blade Runner," given their fetish of glass, neon, vaguely futuristic architecture (often photographed at real locations), and rain. 
But sadly, for those paying attention, there was a dispiriting trend in this year's nominees for Best Cinematography: none were big-budget genre movies, despite some loudly being celebrated for their extraordinary use of lens and light. For months, the two perceived frontrunners for the Academy Award were Claudio Miranda for "Top Gun: Maverick" and Russel Carpenter for "Avatar: The Way of Water," each flaunting stunning, albeit somewhat different approaches, in visual design. While "Top Gun: Maverick" earned an ASC nomination, it was snubbed by the Academy. Matt Reeves' acclaimed "The Batman," which Roger Deakins championed for Greig Fraser's 70s-inspired palette of shadows, also earned an ASC nomination but also missed the Oscar Nom. Jordan Peele's "Nope," a spectacle about spectacle that foregrounds Hoyte van Hoytema's widescreen images of land and sky as an active character in the storytelling (and boasts impressive day for night work), was also ignored. Park Chan-wook's "Decision to Leave," not a big-budget feature but nevertheless a delicious exercise in film genre ("Vertigo" inspired neo-noir), might have been 2023s most visually accomplished movie. But it had the same result: no nomination.
Like "John Wick: Chapter 4," these films share the apparent burden of lighting outside the lines of what mainstream Hollywood, or at least the voting body for the Academy, wants and expects from a movie worthy of an Academy Award. Instead, there was James Friend's muted war-time look in "All Quiet on the Western Front," Darius Khonji's contribution to the Fellini-esque surrealism in "Bardo, False Chronicle of a Handful of Truths," Deakins' maybe too on-brand style in "Empire of Light," and Florian Hoffmeister's angular, precise image crafting on "TÁR." The closest to a genre feature is "Elvis," the hip-bouncing biopic with Mandy Walker conjuring a spectrum of styles across decades, venues, and tones.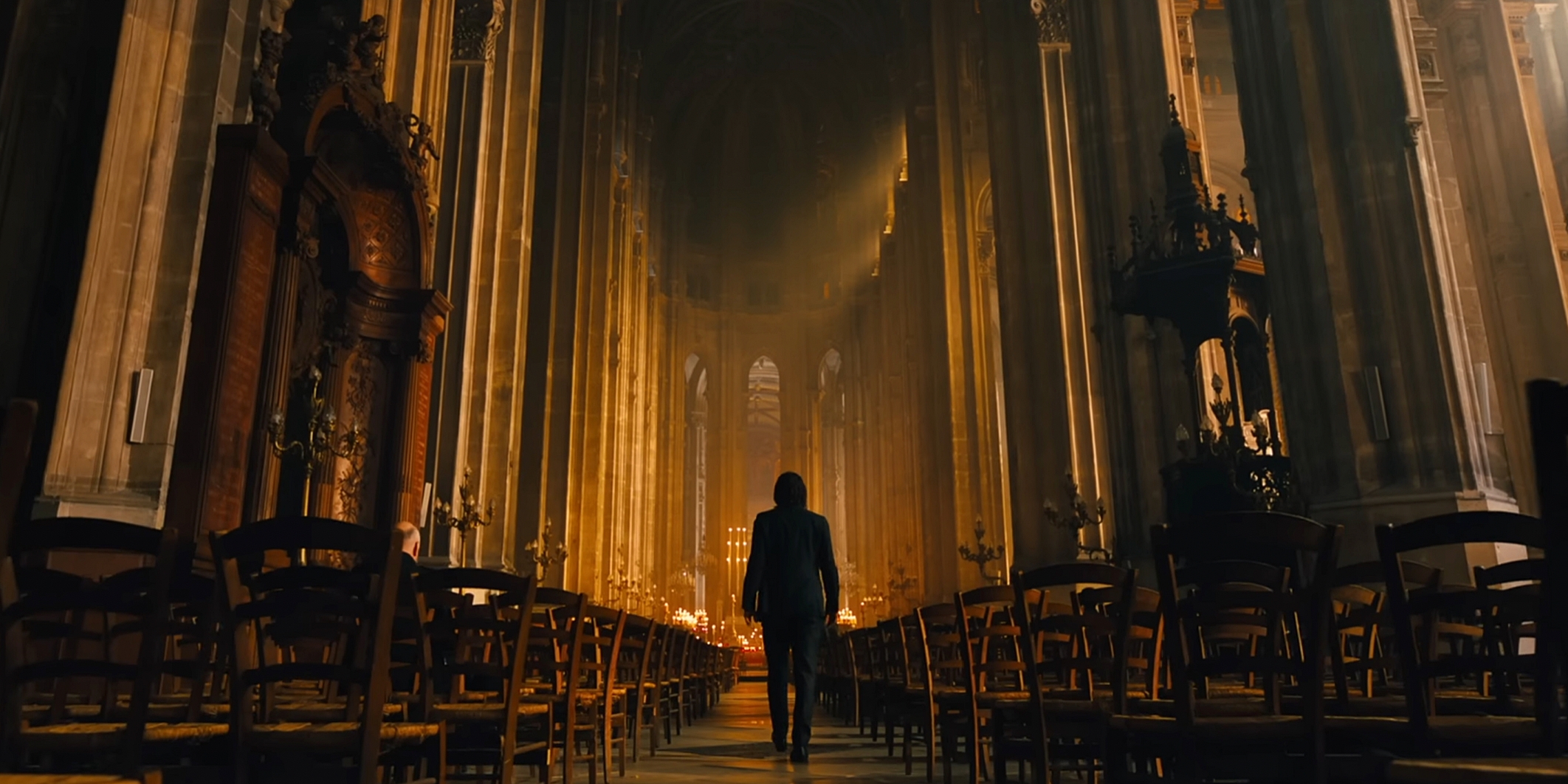 Greig Fraser's stunning, painterly work on "Dune" won a year ago, and Deakins won for "Blade Runner 2049" before that, but these appear to be the exception to the rule. These wins suggest that for a genre movie to be seriously considered a contender for cinematography in the 2020s, it must also be a landmark achievement in visual storytelling. By the snubs for "Top Gun: Maverick" and "Avatar: The Way of Water," all indication is simply creating powerful but supportive images for the storytelling isn't enough. This is a particular shock for "Avatar: The Way of Water," which, despite being hailed in many corners as a visual improvement on the first film, couldn't repeat the success of "Avatar" winning Best Cinematography at the 2010 Oscars. 
On some level, the disparity tracks: "Avatar" was a seismic shift in digital filmmaking and a box-office-breaking phenomenon that single-handedly reinvented how to make a particular kind of movie. In 2009, the marriage of a photo-real transportive world, vivid performance capture for CGI characters, and hyper-immersive 3D kindled a feeling of lightning-in-a-bottle movie magic. Through that lens, the achievement seems greater, a revolution to cinema's virtual tooling rather than an evolution in the case of "Avatar: The Way of Water." But the trend continued: "Hugo," "Life of Pi," and "Gravity" all snagged Academy Awards for their remarkable use of 3D and virtual imagery, celebrating a newfound digital language of cinema one Oscar Win at a time. 
Fascinatingly, it was Chivo, aka Emmanuel Lubezki, who won three times in a row that broke the pattern. He took the Oscar for Cinematography first from the zero-G 3D magic in "Gravity," then the bravura 'oner' in "Birdman," and finally the hellish on-location shoot of 'The Revenant." The shift from celebrating digital, populist cinema ("Avatar," "Life of Pi," and "Gravity" were all smash-hits) into in-camera light, action, and more dramatic arty fare symbolizes the Academy's slow shift since. There have been exceptions, but the trend continued into "La La Land," "Roma," "Mank," and especially the nominees of this past year, including the winner "All Quiet on the Western Front." 
Another factor to consider is just how much the cinema landscape has changed in 2023 from 2009. The high of digital cinema's many wonders (and 3D) has slowly lost its luster, partly because of the egregious monopolization of franchises, sequels, reboots, and blockbusters repackaging the innovations of Cameron, Scorsese, and Cuarón into a more feeble, less groundbreaking strip-malled film production. From "Star Wars" to Marvel to every other show on Disney+, it is a reasonable conjecture that the Academy largely stopped awarding these movies because of what they represent: an unwelcome dominance of commerce-driven programming over authored art and uninhibited creative expression. 
With that in mind, other recent genre-related "snubs" suddenly start to make sense. The Steve Yedlin shot "The Last Jedi," as immaculately composed a space opera as there's ever been and commonly thought of as the most beautifully photographed "Star Wars" since "The Empire Strikes Back," didn't invite even murmurs of support for the Best Cinematography. Or look to "La La Land" winner Linus Sandgren's work on "No Time to Die," arguably one of the most exquisitely photographed blockbusters of the decade, which only received modest support from a solitary BAFTA nomination for cinematography.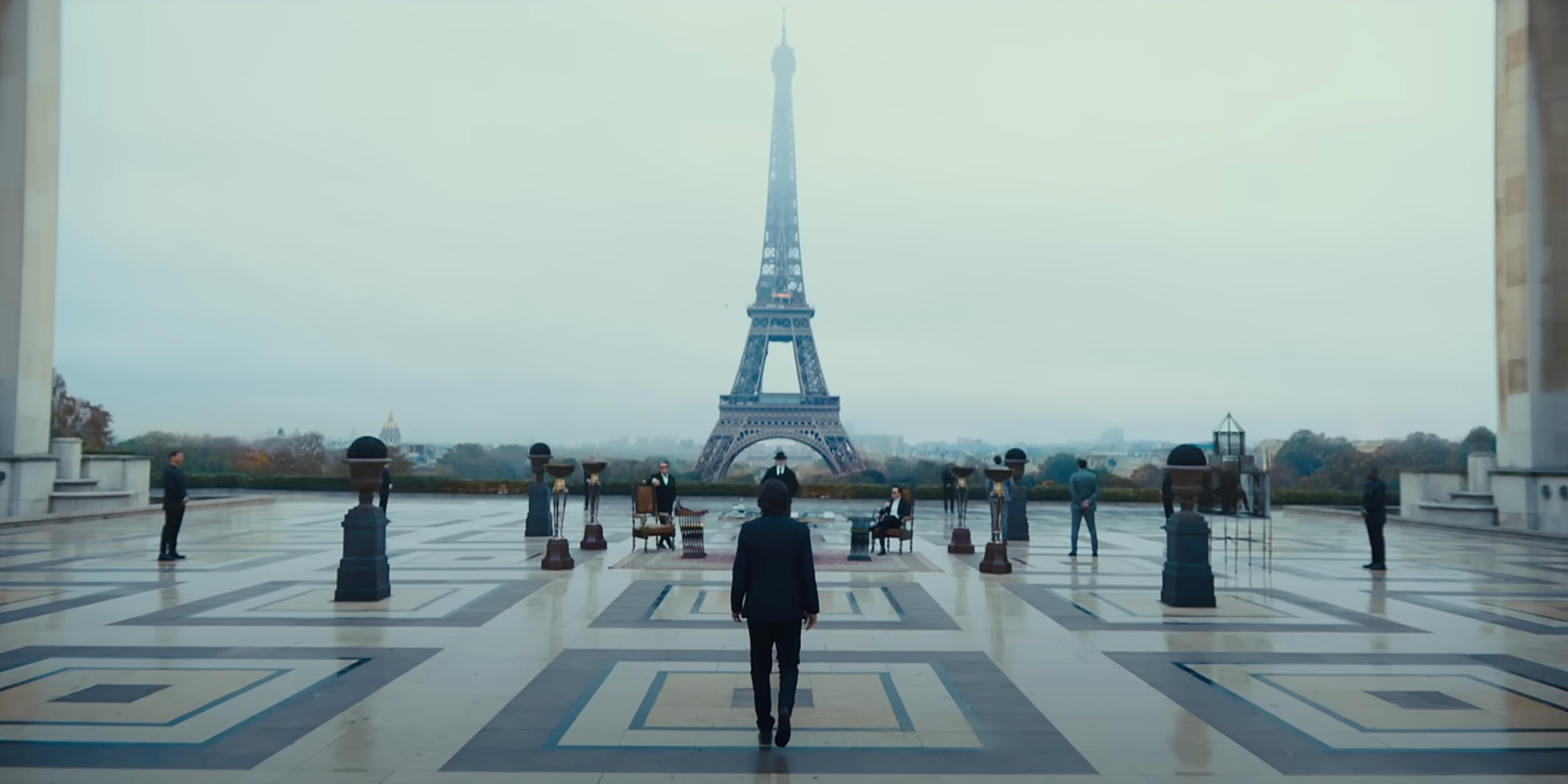 The odds of earning recognition for "John Wick: Chapter 4" aren't great, but they probably should be. Like "No Time to Die," it is among the most visually pleasing action movies in years, and the cinematography––while not an 'achievement' per se––plays an active part in the storytelling. It's impossible to describe a single action sequence in the latest "Wick" without incidentally capturing some aspect of visual design. Each location, set, or set-piece fronts a gloriously maximalist approach, with spinning light beams glowing behind a game of cards, Leone-esque widescreen for a Parisian meeting about death, or a nightclub's deluge of neon-hued waterfalls gushing over a fistfight to the death. Look at the universally loved "over the head" oner, where John walks room to room blasting thugs with a shotgun that spits explosions of fire as a lighting source, recalling both the fluidity of De Palma's crane shots and the sleek lucidity of "Minority Report's" own top-down oner.  
If "La La Land" won Best Cinematography in part for its orange sherbet skies as a dramatic backdrop for its meet-cute tap dances, movies like "John Wick: Chapter 4" should be considered for how they bring action and image into similar harmony. After all, they both celebrate a certain kind of classical cinema. For Damien Chazzele, it's the technicolor musical and Busby Berkeley. Still, for Stahelski, it's the tradition of Keaton, Lloyd, and Chaplin, and likewise, how the synchronized movement, blocking, and framing of stunt athleticism can capture a beauty unto itself. Tom Cruise has even compared engineering action scenes as musical numbers. Just as we see Sebastian and Mia fall in love by studying how their bodies come together and apart mid-song, we discover the deep reservoir of regret and brotherhood Donnie Yen's Caine feels towards Wick and Hiroyuki Sanada's Shimazu by how his body inflicts violence then relents. It's a kind of acting that needs no dialogue or subtitle, a silent-movie style performance supported by the widescreen approach to allow us to see every subtle change in body language. 
When Dan Lausten talks about his ethos to shooting "John Wick: Chapter 4," his visual approach was always in lieu of action, character, and feeling. The general ethos was shooting as wide as possible, with stable rigs on a dolly, crane, or Steadicam, and blocking the performers to hit marks for specific light or shadow for maximum dramatic effect. In that way, "John Wick: Chapter 4" calls to mind the glory days of Hong Kong action, famous for how it borrowed the staples of Peking Opera into a martial-arts action context, translating dance sequences into riveting well-framed kung-fu action. It's tragically seldom for Hollywood to celebrate this kind of filmmaking, with Ang Lee's "Crouching Tiger, Hidden Dragon" as the proud exception. But sadly, for as rich a visual history as "John Wick: Chapter 4" carries from East and West, and despite its masterful pictorial beauty, hearing its name called Oscar Nomination morning remains a dream best left for the movies. 
Have you seen "John Wick: Chapter 4" yet? If so, what did you think? Do you believe it will receive an Oscar nomination for Best Cinematography? Please let us know in the comments section below or on our Twitter account.