Chag Sameach, dear readers. Passover, the eight-day celebration commemorating the biblical exodus of Jews from Egypt, has begun. Despite being unable to eat certain delectable wheat-based baked goods for the next eight days, Passover has always been an exciting, memorable time during my childhood. Seder plates, matzoh ball soup, and finding the afikomen with the other children call to mind great memories of celebrating culture and family. There has yet to be a definitive Passover film that so strongly defines the holiday to the degree that "It's a Wonderful Life" does for Christmas, or "Halloween" does for its namesake festivity. Still, a number of films feel especially prescient during this time of year and are especially appreciated within the Jewish community as faithful depictions of everyday life, history, and stories that define our culture. Just as our own Brendan Hodges provided a list yesterday of the best films to watch during Holy Week, I'm doing the same with films for Passover.
THE PRINCE OF EGYPT (1998)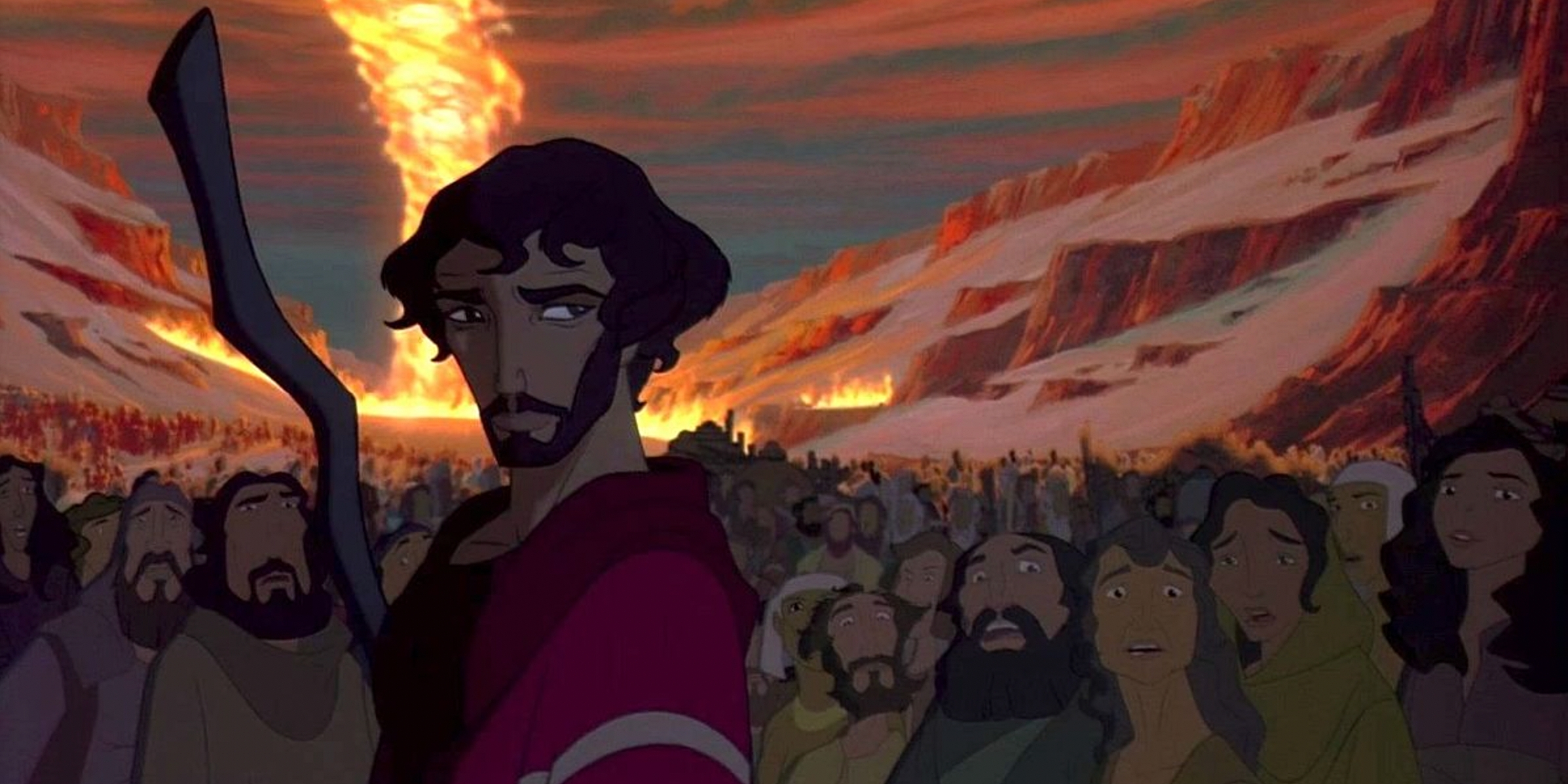 Stunning animation, beautiful music, an all-star cast, and a heartbreaking but uplifting story have rightfully elevated "The Prince of Egypt" to be regarded as one of the finest animated films of all time. It was no small move for Dreamworks, a studio primarily catering to children and families, to take on an emotionally harrowing biblical story without pulling punches or softening its sharp edges. Recounting the story of Moses, from his adoption by an Egyptian Queen to leading the Jews out of Egypt, the film includes many moving depictions of biblical narratives with sensitivity and a sense of poetry. The film also features an iconic score by Hans Zimmer and musical numbers written by Stephen Schwartz, bookending the film with a bone-chilling wail by Israeli singer Ofra Haza and the Mariah Carey and Whitney Huston power ballad "When You Believe," which won the Oscar for Best Original Song. The film is also noted for its striking animation, the crowning jewel being the scene in which Moses parts the Red Sea. It still stands as a stunning musical spectacle, featuring masterful voice acting performances from such actors as Ralph Fiennes, Val Kilmer, Sandra Bullock, Helen Mirren, and Michelle Pfieffer. The film continues to be loved and admired by those of all religions and non-religious alike.
UNCUT GEMS (2019)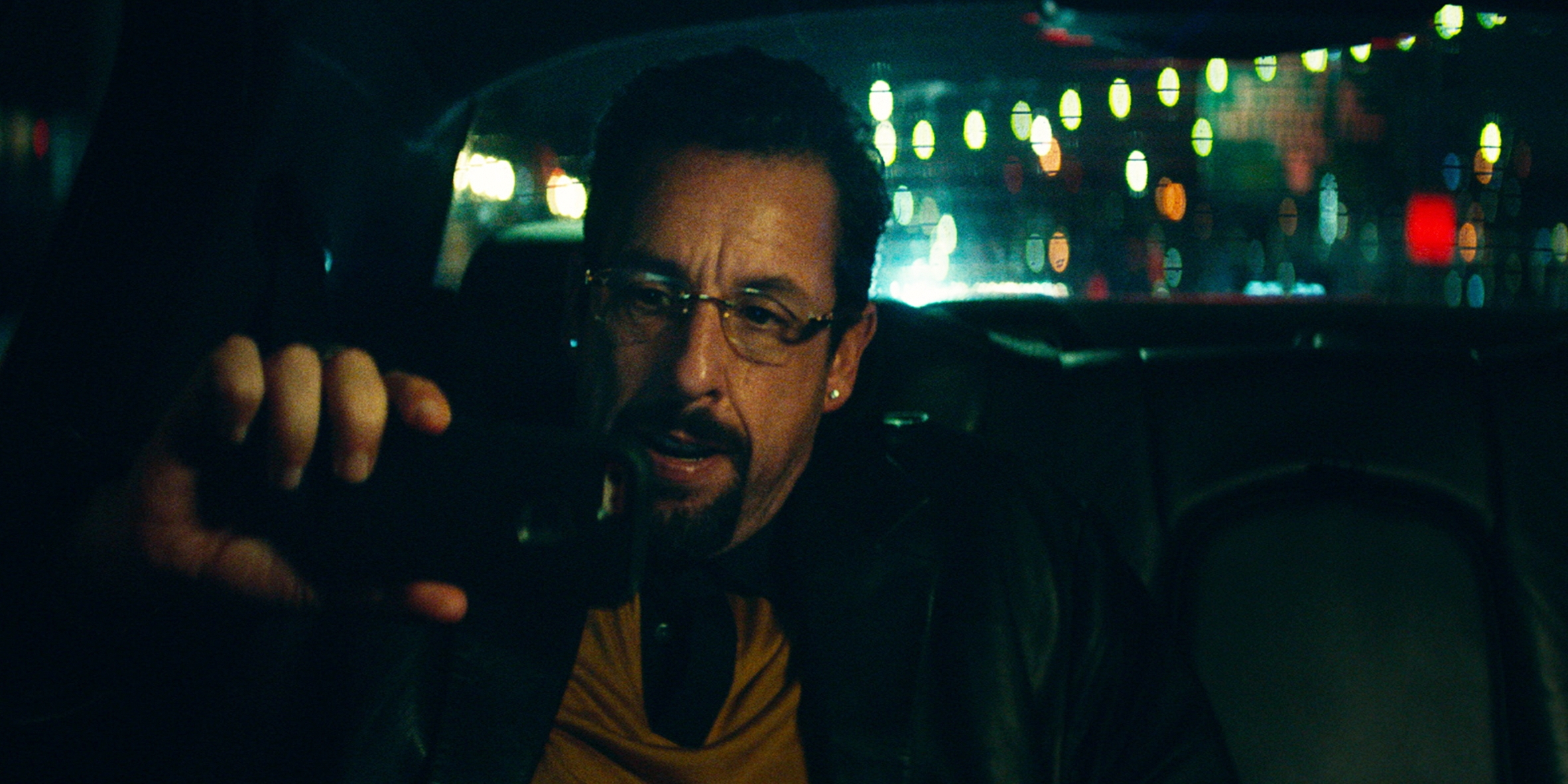 Following in the footsteps of their chaotic crime drama "Good Time," the Safdie Brothers returned with their latest story of a man willing to risk it all for a few extra million dollars. Set within the New York Diamond District during Passover, the film follows jeweler and sports betting addict Howard Ratner as he tries to recover a precious gem from NBA player Kevin Garnett, save his marriage with his wife, reconcile with his mistress, avoid getting murdered by a gang of loan sharks, and sell said precious gem at a luxury auction for a hefty sum. "Uncut Gems" is known for its constantly running naturalistic dialogue and high-strung, stress-inducing atmosphere. Howard is a self-destructive man on the constant verge of losing everything literally because of his own thoughtless choices. Though completely ignored by the Academy, the film was praised by critics, many of whom believed it featured Adam Sandler in his best performance.
THE TEN COMMANDMENTS (1956)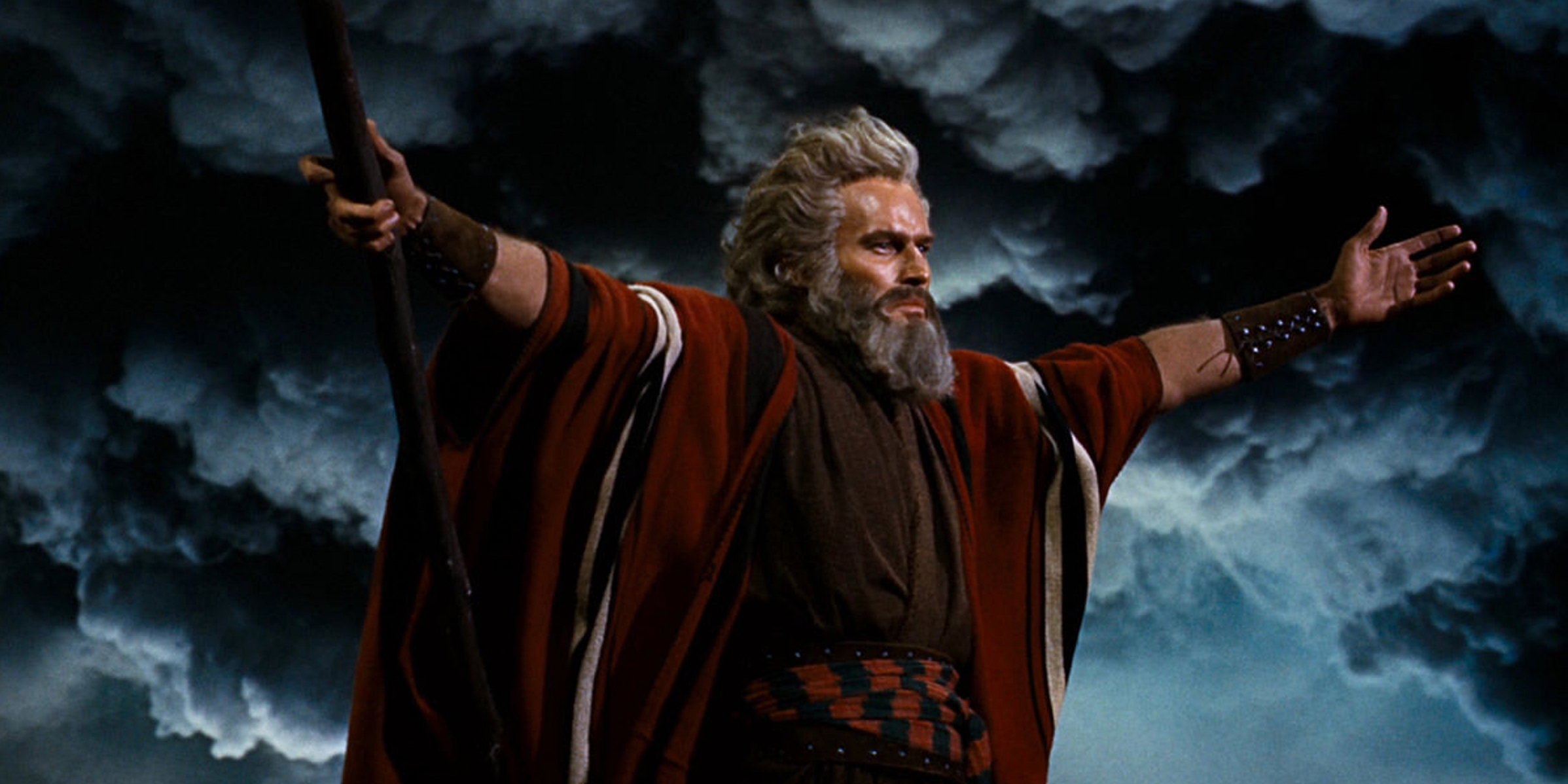 Cecil B. DeMille, the undisputed king of biblical epics (of both the Old and New Testaments), took on the Book of Exodus twice over thirty years apart. The first film, which came out during a zenith of Bible-based films ("Ben-Hur," "King of Kings," "Noah's Ark," etc.), ends the first act with the parting of the Red Sea and proceeds into a modern fable concerning the moral teachings of the Ten Commandments. The latter film, which similarly came out during its own heyday of wide-screen, technicolor epics set in the ancient world, stars the ultimate epic leading man Charlton Heston as Moses, Yul Brenner as Rameses, and Anne Baxter as Nefretiri. At nearly four hours long, the large-scale costume drama was a massive hit upon release, now sitting at the eighth highest-grossing film of all time adjusted for inflation, and has since become a familiar presence on cable channels during Holy Week. This style of film, with its wooden sets, outdated visual effects, overly sultry acting, and whitewashed casting, is a true relic of the Hollywood studio system. It may fall flat for some viewers, but it perfectly encapsulates a long-gone era of filmmaking, when audiences were clamoring for films long enough to have an intermission, and biblical adaptations were money-makers rather than box office poison.
SHIVA BABY (2020)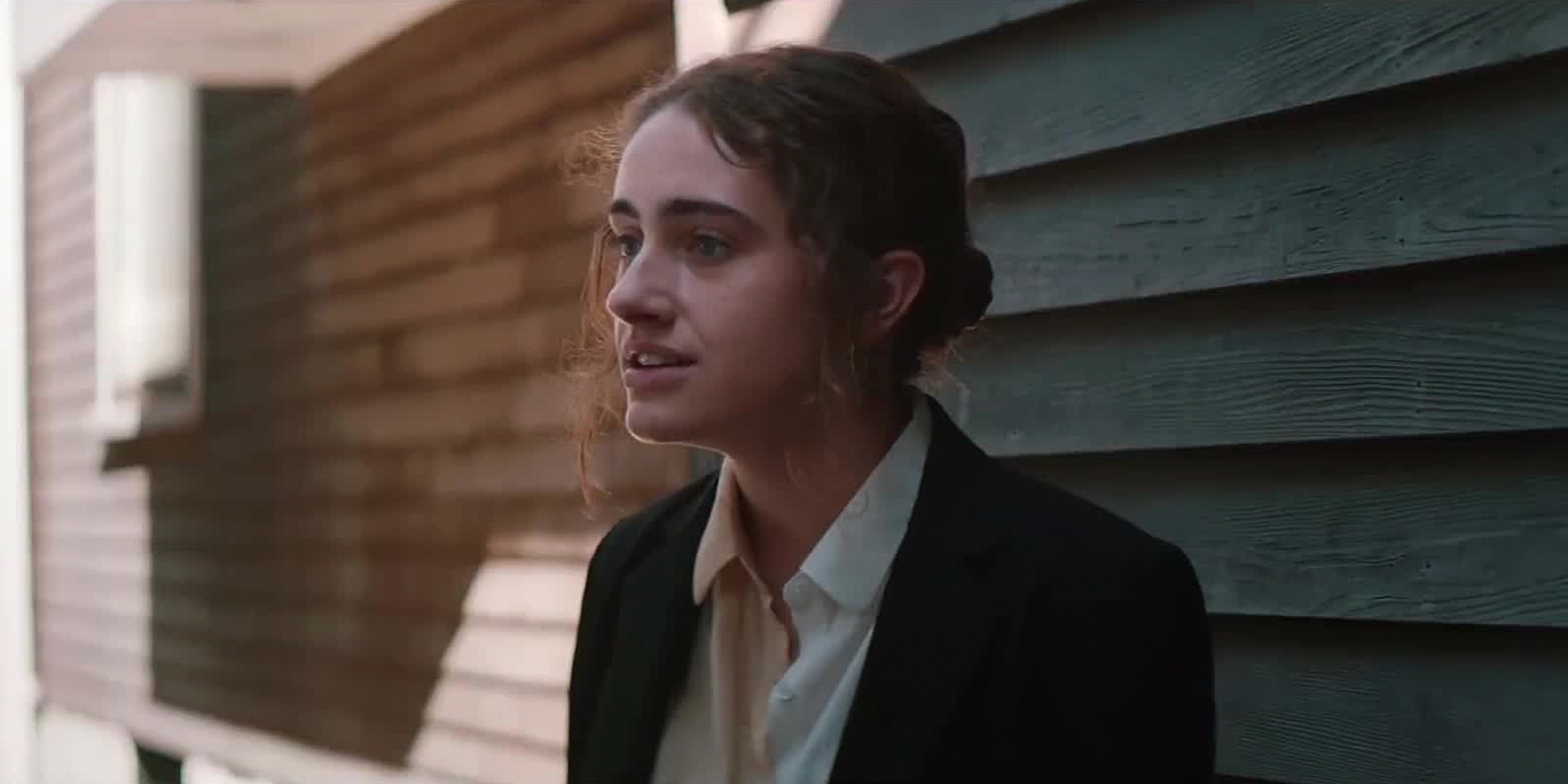 Based on her NYU student film of the same name, Emma Seligman's anxiety-inducing coming-of-age debut "Shiva Baby" immediately put this young director on the map, along with her leading lady Rachel Sennot who gives a knockout performance as an early-twenty-something faced with the harsh realities of young Jewish adulthood. The film expertly tackles the instability of existence on the Millennial/Gen Z cusp in a world dominated by digital interactions, small business ownership, and girl bossing. The anxiety of young adulthood, a time both inspiring in its possibilities and terrifying in its uncertainty, is a sentiment shared by young people across cultures and generations. Seligman, however, depicts an all-too-familiar pressure felt by young Jewish Americans when surrounded by family and friends, where one's future is up for debate, and no one can quite decide if you should be treated like a child or an adult.
GENTLEMAN'S AGREEMENT (1947)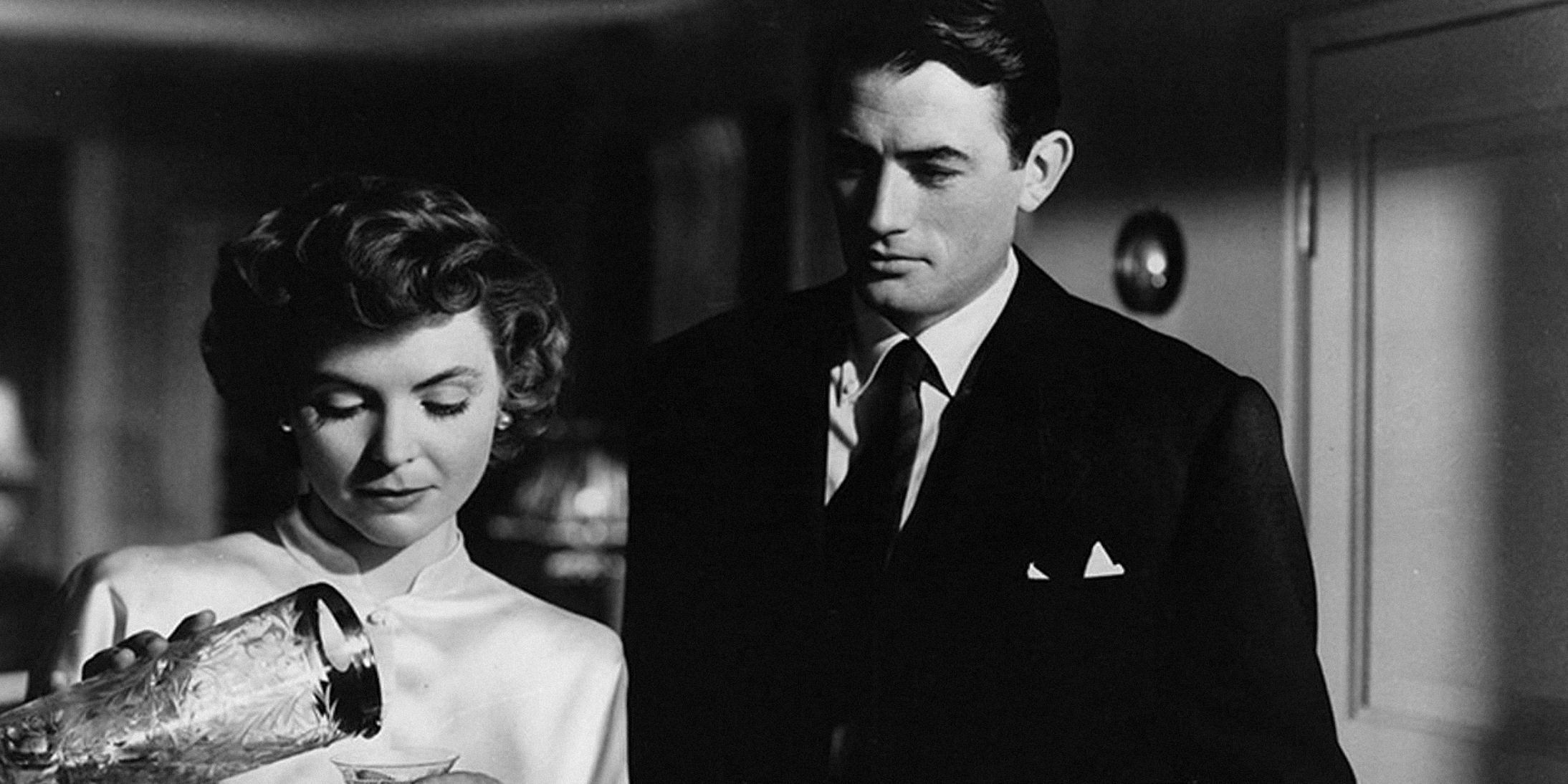 Recurring good guy Gregory Peck appears in an early leading role as a journalist who pretends to be Jewish in order to assess the role antisemitism plays in post-war America. While this brand of white savior has largely fallen out of fashion in the modern film landscape, this story was an essential wake-up call to audiences who had been treated to half a decade of uplifting patriotic propaganda films without ever hearing the word "Jew." From being turned away from a WASPy hotel to off-color remarks, "Gentleman's Agreement" reads like Hollywood (almost) apologizing for its neutrality on the plight of Jews in Europe. The war was over, and enthusiasm turned into reflection. The film, which won the Best Picture Oscar, was nominated alongside another film concerning the role of antisemitism in America, Edward Dmytryk's Crossfire. Based on the novel "The Brick Foxhole" by Richard Brooks, in which a gay soldier is killed by his homophobic comrades, the victim was changed Jewish man killed due to antisemitism to avoid censorship while still striking a chord with modern Americans. Both films demonstrated a greater social consciousness amongst Hollywood's filmmakers and its audiences, a consciousness that would, unfortunately, come under scrutiny due to McCarthyism and the Blacklist only a few years later.
A SERIOUS MAN (2009)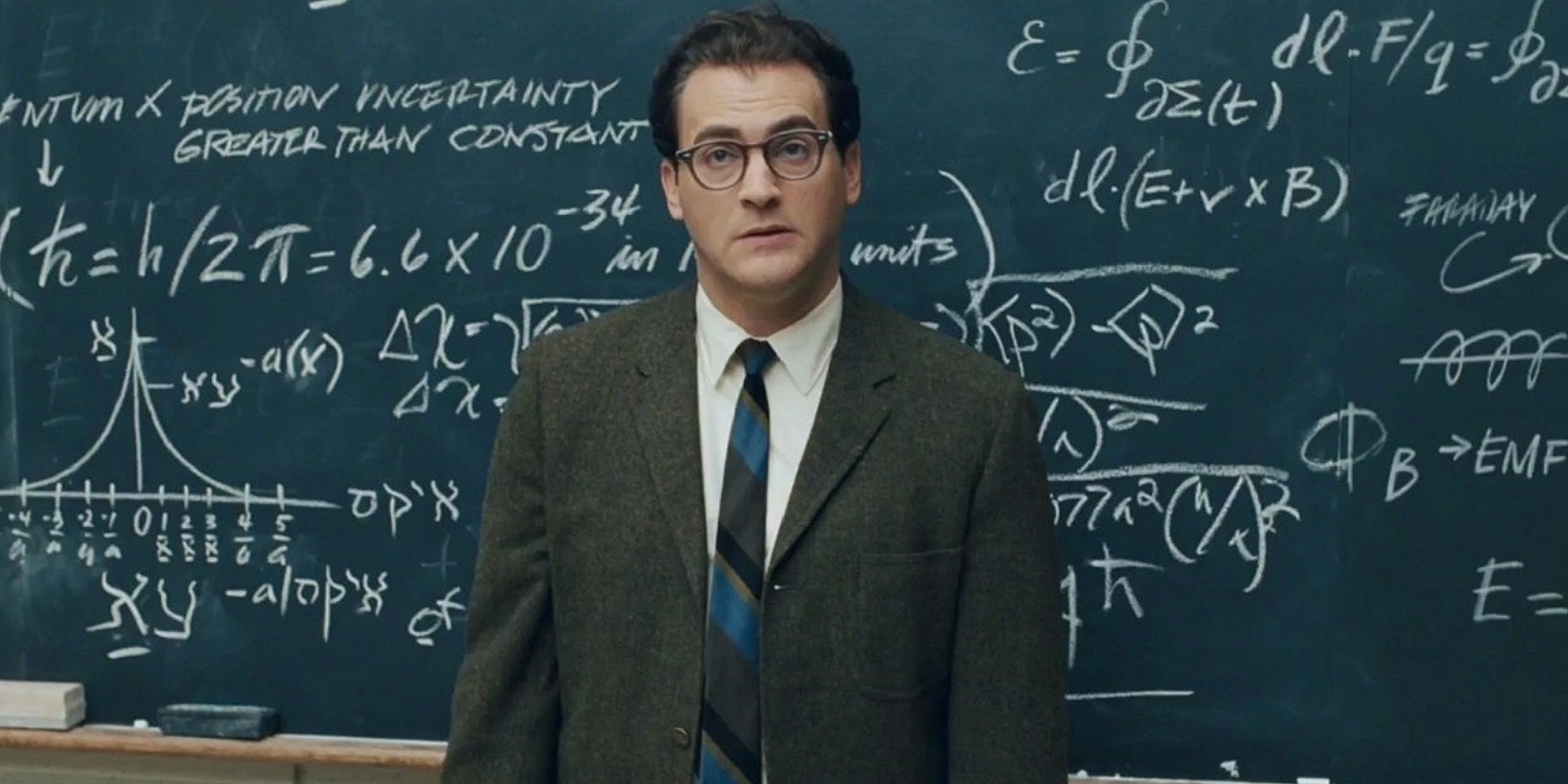 The Coen Bros. are among the most respect filmmakers on the planet and their take on the the 1967 suburban Jewish experience through the eyes of Lawrence "Larry" Gopnik (Michael Stuhlbarg is his breakout film role) is one of their most personal, funniest and introspective films to date. We follow Larry through one of the most stressful and unlucky periods of his life, which may or may not be coming to an end. Larry has always tried to be a serious man of faith and holds out hope for his future that his misfortune will turn around, even as it continuously escalates with his marital problems, issues with his homeless brother, the students he teaches, his health and more. Starting off with a prophetic warning of a Yiddish folktale prologue and continuing until it seems Larry's world is about to experience the end times, "A Serious Man" is a dark comedy about our misplaced faith in religion and how leading a righteous life is not always enough. As the Jefferson Airplane song asks, "When the truth is found to be lies. And all the joy within you dies…Don't you want somebody to love?"
FIDDLER ON THE ROOF (1971)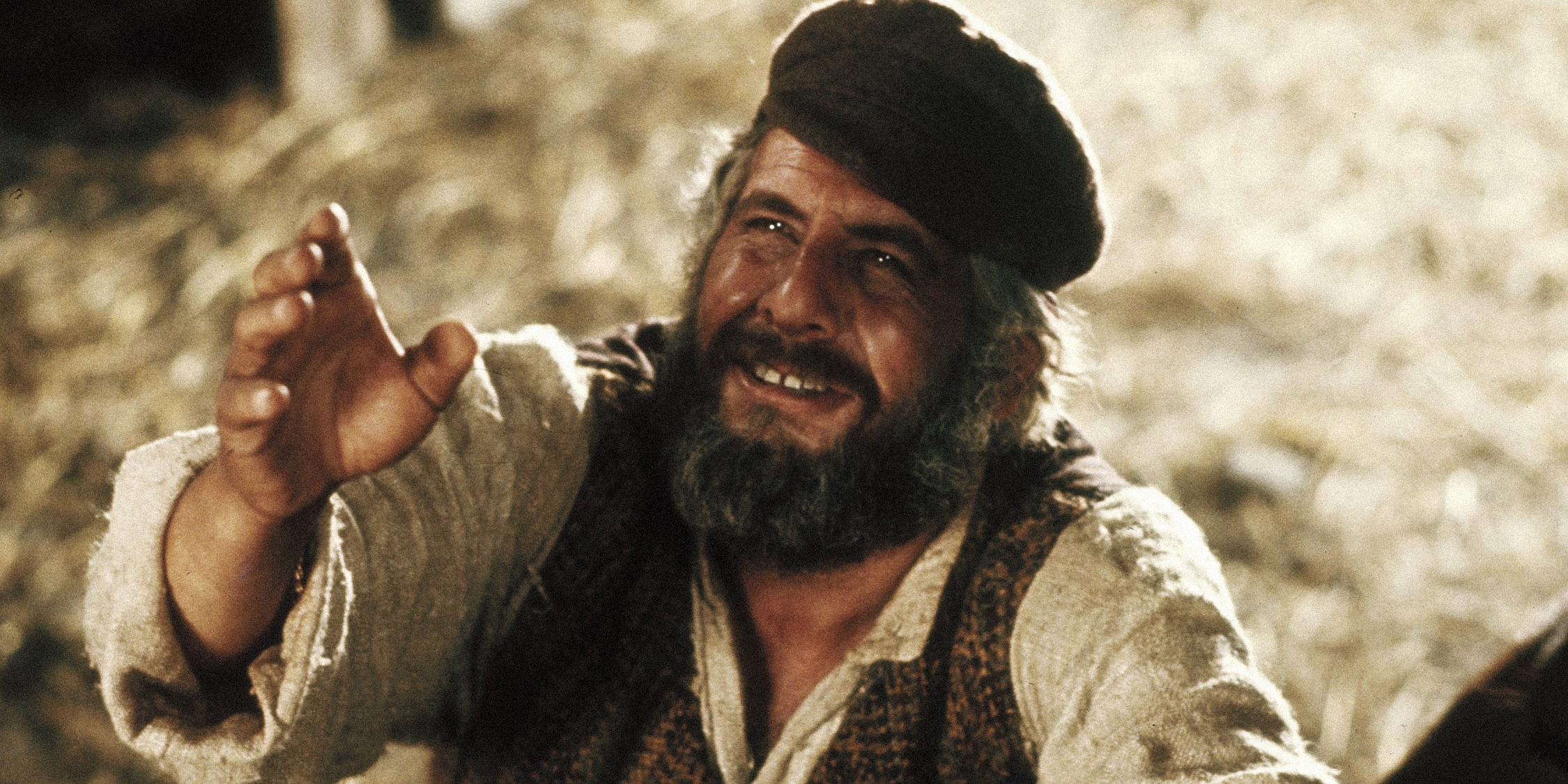 Perhaps the most well-known and beloved portrayal of Jewish life, Norman Jewison's (who is shockingly not Jewish) cinematic adaptation of the Broadway hit follows Tevye, a jovial, traditionally-minded dairy farmer living in the Pale of Settlement in Imperial Russia with his wife and five daughters. Based on the character created by Yiddish writer Sholom Aleichem, Tevye's simple life is thrown into a tailspin as his three eldest daughters' rebels against expectations of marriage. One marries a childhood friend, one a political rebel, and one a non-Jewish Russian soldier. This small community in the Russian countryside is held together by its Jewish identity and represents a time and place many present-day Jewish Americans can trace back to their ancestry. "Fiddler On The Roof's" music calls to mind the historic Jewish folksongs and lore, sometimes sounding like prayer and celebration. Though filled with moments of joy, the story ends tragically with the expulsion of the town's families from their homes, reminding us of the unfortunate reality of Jewish existence throughout history.
What do you think of our list? Do you have a favorite film you watch around this time of year? Please let us know your thoughts in the comments section below or on our Twitter account.