Two years after the beginning spread of COVID-19, putting a halt and delaying film releases and the theaters, it took some time to rebuild and regain audiences' trust by returning to the theater experience. Spanning multiple excellent films from memorable big-budget sequels to mid-budget studio projects, minor indie movie success, to even foreign language fan favorites, 2022 represented films that surprised us, challenged us, and made us feel with experiences and stories that speak to us personally. And while not every movie I witnessed this year was a piece of gold, 2022 was still a spectacular year that inspired me to make a top 10 list of what I believe were the year's crowning achievements. And now, on the eve of NBP Film Community Award Nomination voting closing, let's dive in and take a look at what I felt were the best films of 2022.
10. Till
The tragic story of Emmitt Till is one of the more horrifying and underlooked stories when talking about Black American history, and as a history buff, I have always been fascinated with the idea of a story like this being told on the big screen. The story follows the Mother of Emmitt Till, Mamie Till, and her road to pursue justice and civil rights activism after the horrific, tragic death of her son being killed by white supremacists. This film is one of the most gut wrenching experiences of the year. If you knew this story, you could not help but feel the dread of tragedy we knew was to come, as director Chinonye Chukwu has us explore the life of Emmitt Til and his mother and the joy they brought to each other's lives, giving us an emotional attachment we care about making it even harder dealing with the aftermath. Daniel Deadwyler is the true heart and soul of this film as her powerful performance expresses the traumatic side and bravery of what Mamie Till had faced, and we are with her every step of the way during the grieving process. Chinonye Chuckwu's choices of long takes and medium close-up shots give Deadwyler all the ammunition to powerfully showcase this real-life woman and her journey. Chinonye Chuckwu even boldly shows the remaining body of Emmitt Till, making the audience witness the hateful bigotry actions done to her son, as what Mamie wanted in real life during the press and his funeral. The courtroom scene remains one the best scenes of acting I've seen in 2022, with Deadwyler delivering a great monologue while balancing eerie-like facial reactions and strong composure of courage as she fights for the justice of her son. In a world where racism still exists in America, "Till" is a reminder that the staining of this terrible remains relevant to the times we live in with injustice amongst tragic loss of Black people in a 21st-century world within the American system but also with how America finally had a federal act passed on March 29th, 2022 of lynching finally being passed as a federal crime after the idea of it was introduced 67 years ago since the year of Emmitt Till's death. With all of this considered, it makes the film "Till" one of the most powerful and informative experiences I saw in 2022.

9. All Quiet On The Western Front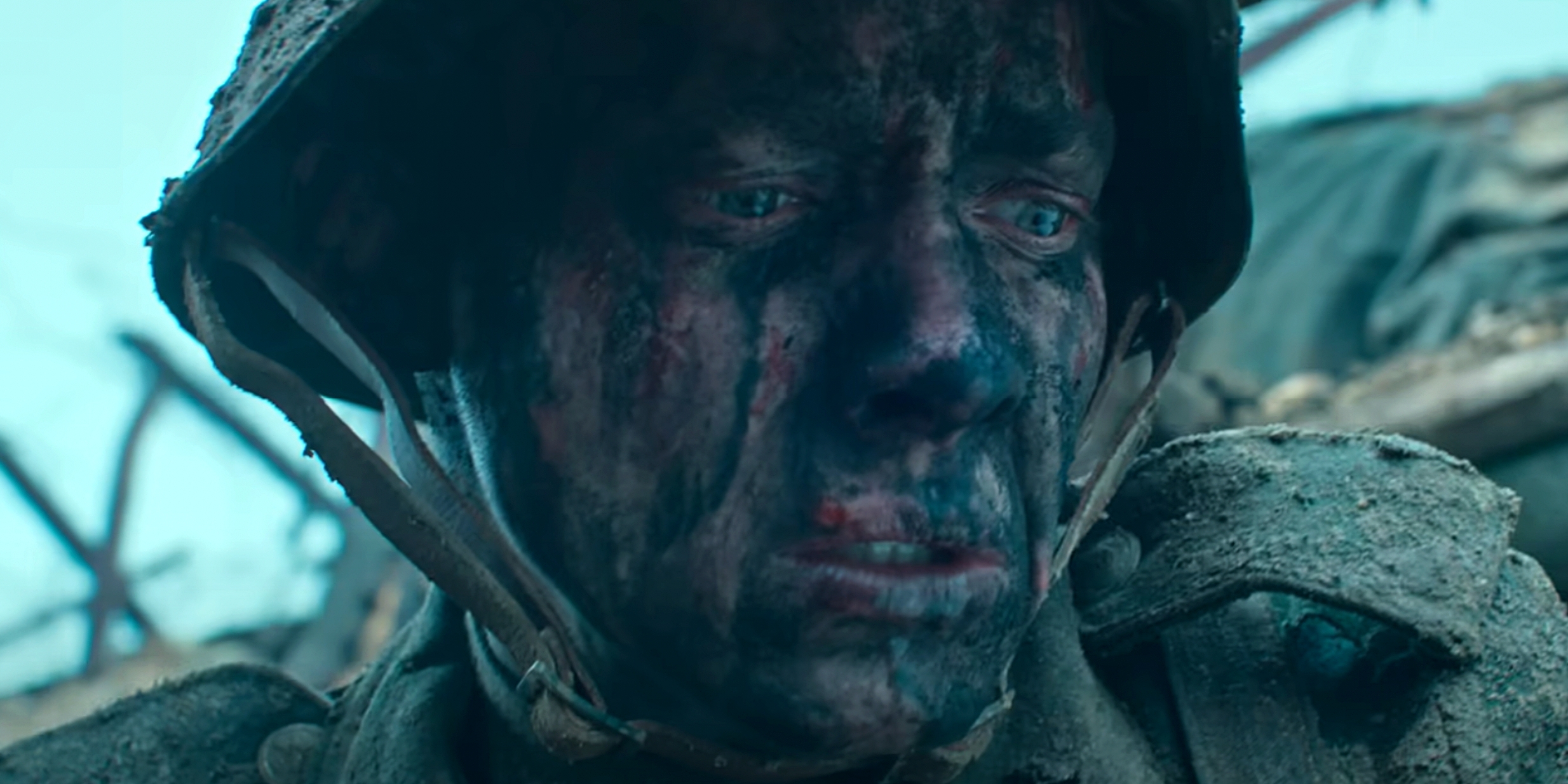 War films have always been a favorite of mine growing up. From "Glory" to "Black Hawk Down" to even something as recent as "1917," war films remain an educational experience for me. "All Quiet On The Western Front," a remake of the Best Picture-winning 1930 installment, intrigued me by seeing the perspective of WWI from a German soldier who represents the Central Axis Powers. "All Quiet On The Western Front" is by far the harshest, realistic war film I've probably seen since Steven Speilberg's "Saving Private Ryan," and that all is proven by the tremendous directorial efforts of Edward Berger. From the start, Berger pulls us into the dreadful reality of war and lifestyles during war times, bringing a genuine fear of the unknown, making it explicitly clear that the soldiers we are introduced to can be killed at some point in the most unexpected ways. Berger and the screenwriters make "death" feel like its own character and practically the antagonist of the film that our characters are fighting against it so they can go home. We see this mainly through the point of view of Paul Bäumer (An exceptional performance from Felix Kammerer), who starts along with his friends as young soldiers excited to serve in war only to face a horrifying reality that gives them the ultimate sink or swim challenge of survival. We also explore the behind-the-scenes of some of the leaders in Germany as the screenwriters navigate both the negative and positive influences and decisions made for the greater good of the soldiers during the final months of the war. Edward Berger also displays a meticulous attention to detail as he pulls off some of the best technical work of the year, including the scope of the war, filled with gorgeous cinematography, and the visual effects work hand in hand with giving you not only a close-up but far distanced look at the damage caused by the war in no man's land and the contrast of its effect on unaffected environments. The art direction nails the dirty and disturbing lifestyle of the soldier's daily lives in trench warfare with the feeling of claustrophobia. But the standout amongst the technical achievements has to be the sound work. From gunshots to the screams and injury reactions of soldiers encountering hellish-like danger with tanks, it all adds to the experience of what makes this some of the best war sound work since "Dunkirk." Unlike many other patriotic American war films, "All Quiet On The Western Front" is, without a doubt, an anti-war film that sacrifices studio spectacle-like blockbuster moments for the sake of focusing on the grim reality of war. At the end of the film, even when you see the victors and the people who survive, there's a loss and toll that takes with it that makes you question the worth of it, even if the bloodshed of one soldier is justified.

8. The Woman King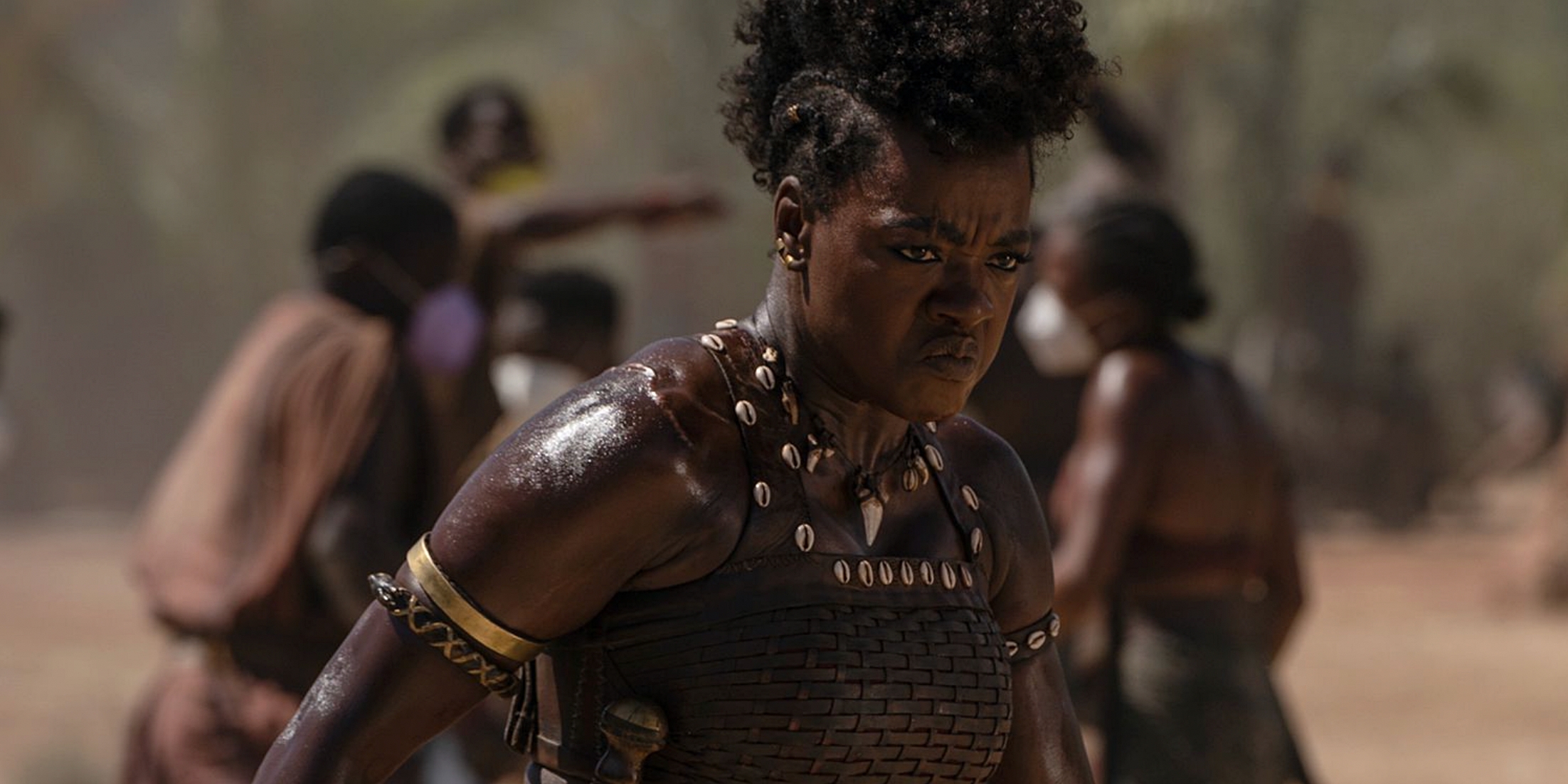 It doesn't take much for me to get excited about a historical epic, especially if that epic is led by a force of nature actress like Viola Davis. Directed by Gina Prince Bythewood, "The Woman King" explores an army of female warriors who protect their land and the king of the Dahomey kingdom in Africa during the early 19th century. As an African American myself, it's always a pleasure to see the progression of Black stories being told both in front and behind the scenes as "The Woman King" captures both the struggling nature of Black women and the strong female warriors who rose to fight against the negative influences caused by European colonization. The storytellers are also not afraid to acknowledge the hypocrisy of decisions that were made during slave trading times and how they affected Africans within their own tribes. But even with those struggles, Gina Prince Bythewood is able to deliver an amazing spectacle of Black female warriors and heroes through the lenses of a fearless veteran leader Nanisc (played by Viola Davis) and a young recruit named Nawi (played by Thuso Mbedu) as they lead this phenomenal acting ensemble of female warriors including a standout charismatic performance from Lashana Lynch as Izogie. The cast truly embodies and commits to the physical requirements of this film's main draw: the action. Gina Prince Bythewood's eye for direction and collaboration with the stunt ensemble delivers some exciting action setpieces. The attention to detail with the art of female physicality and fighting styles complement each character, along with the tension and gripping action that pushes the boundaries of its violence for a PG-13 rating. "The Woman King" is an entertaining Hollywood blockbuster for modern audiences and does good work for the progression of Black female stories in Hollywood projects.

​7. Avatar: The Way Of Water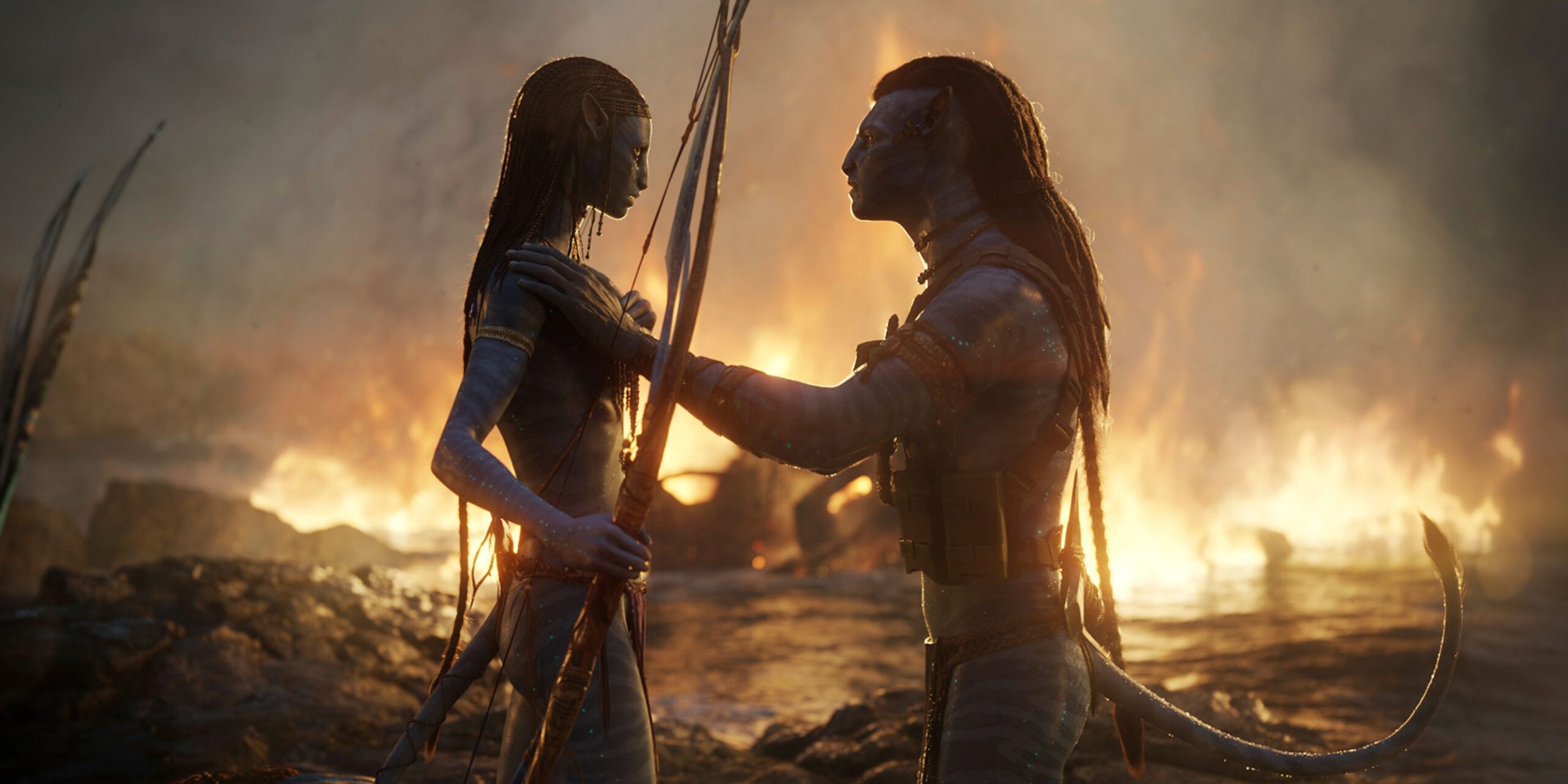 They say never bet against James Cameron. And "Avatar: The Way Of Water" proves that James Cameron is one of the best visual storytellers of all time. After thirteen years since the first "Avatar," the wait was worth it. James Cameron brings us back to the world of Pandora as we return to the character Jake Sully and his new family as they encounter familiar threats from their past that challenge their way of life. In 2009, the world was in awe of this new original world of Pandora and its depictions of a foreign forest environment. However, with this installment, the film takes place mostly within the reef/ocean locations. Like the original, the visual effects and cinematography are mind-blowing, as well as the art direction. Some of the underwater sequences in 3-D are stunning and make you feel like you are in an aquarium. It made me question, once again, even in a technologically advanced world compared to 2009, how did James Cameron get away with the world-building for this film? Everything with the Metkayina Clan and their home is beautifully fabulous, and Cameron's genius visual storytelling delivers some of the best oceanic sequences ever brought to film. Cameron also produces some outstanding character work, exploring returning characters such as Jake, Neytiri, and their new family, including one of their daughters, Kiri, played by one of James Cameron's familiar casted actors, Sigourney Weaver. Returning as the story's villain, Colonel Quaritch, is given way more depth than in the original, which offers Stephen Lang more material to provide a very good, if not better, performance than the first film. The character work here as a whole, I would say, is better than the original as I felt more emotionally engaged with both the protagonist and antagonist, so when that final hour of action and spectacle comes, I felt the stakes, and was more invested due to the build-up of us being with these characters on their journey and understanding their goals as opposing forces. And that final hour is gorgeously staged as we get some of the best action set pieces from James Cameron. He continues to rise the stakes higher for everyone else in the industry making his latest film feel more personal and delivers in a way that even pays homage to his previous films, including "Titanic" and "Terminator 2: Judgment Day". "Avatar: The Way Of Water" is a marvelous film that explores family, spirituality and the importance of environmentalism. And by the end of its epic over three hour running time, I wanted only more with this 3-D world. I will definitely be their opening night for the third film.

6. She Said
Directed by Maria Schrader, "She Said" is a story that portrays the decade-long struggle of unheard voices that are finally brought to life by two New York Time journalists to unveil the sexual assault criminal acts of Hollywood Producer Harvey Weinstein. "She Said" is certainly not one of the types of films that one would get excited about or spread their massive anticipations of due to the sensitive subject matter of sexual harassment/assault. One of the things I love about journalism films is the slow pacing that allows us the characters to build. I felt that with this incredible ensemble led by the two main characters Jodi Kantor and Megan Towhey, portrayed by Zoe Kazan and Carrey Mulligan, along with supporting players like Patrica Clarkson, Andre Braugher, Jennifer Ehle, and the MVP of the film for me, Samantha Morton, with her subtle portrayal of one of the victims, Zelda Perkins, and the disturbing side to her story. But the main star of this film is director Maria Schrader. She is able to apply a specific style of blocking that makes you feel like you are there with the victims and experience a sense of hard truth, as we do with our main protagonists. In previous journalism films like "Spotlight", you can see the influences as the way the characters are placed in these investigations, and you get a mystery-like atmospheric tone that keeps you wondering about one of the most prominent themes of this or any kind of journalism film: the search for the truth. The cherry on top is Nicolas Britell's score which delivers this soft race against the time feeling that completes this picture. "She Said" is certainly not an easy experience. Still, with its real-life story that gives the audience a series of truths that feels so unbearable in a time where we are as a culture where accountability is taken more seriously, it's hard not to want to invest in such a story that is not only informative but makes you feel and learn about the negative behaviors of men of power.

5. The Batman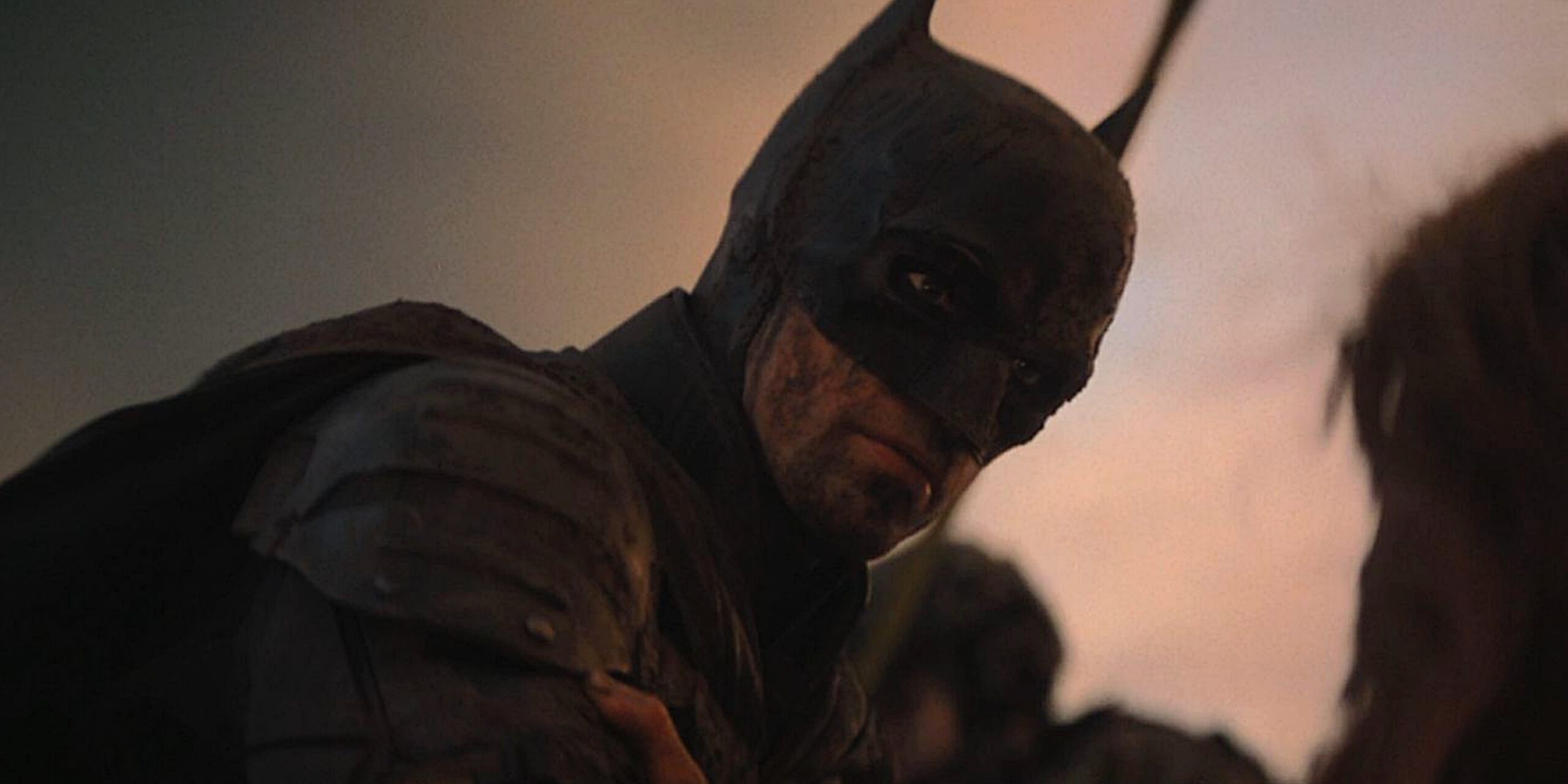 There are over fifteen feature film installments of the character Batman, and somehow, Director/Co-writer Matt Reeves managed to not only justify this movie's existence but also create probably the best version of this character we have seen to date. What makes "The Batman" stands out from the other films is that Matt Reeves can depict a dark modern noir detective-like aesthetic that serves the film's realistic modern setting in a nearly hopeless Gotham City. Our lead detective, Batman, wonderfully played by Robert Pattinson, brings to screen a younger depressed, introverted yet motivated Batman/Bruce Wayne, who's only been on the job for two years. Pattinson brings a blend of hopeful yet fear-inducing intimidation to the role and the brutal physicality he displays in some of these reckless action sequences, reflects the younger, more inexperienced side of this Batman. The film's script also opens the door for a well-written commentary on disturbing domestic terrorism in a social media-influenced world and the causes of its origins due to the poor jobs of a hypocritical corrupt environment that motivates these heinous acts. We see that through the perspective of the main Villain, Riddler, played by Paul Dano, who is creepily fantastic as a disturbed criminal that will leave you with goosebumps. The techs and craftsmanship of this film are also something to take note of, with many shout outs. From the striking cinematography by Graig Fraser, who perfectly captures the shadows of Gotham, to the transformative makeup work on the Penguin, aiding Colin Farrell to give a cartoonishly brilliant and memorable performance, to Micheal Giacchino's masterful musical score capturing the somber tone it sets up for this movie throughout. One incredible standout track is Catwoman's theme which only adds layers to Zoe Kravitz's introduction giving us another intriguing performance of the famous anti-hero character. "The Batman" is a daring detective thriller story that earns its existence and stands as one of the best-written comic book adaptations ever.

4. Glass Onion: A Knives Out Mystery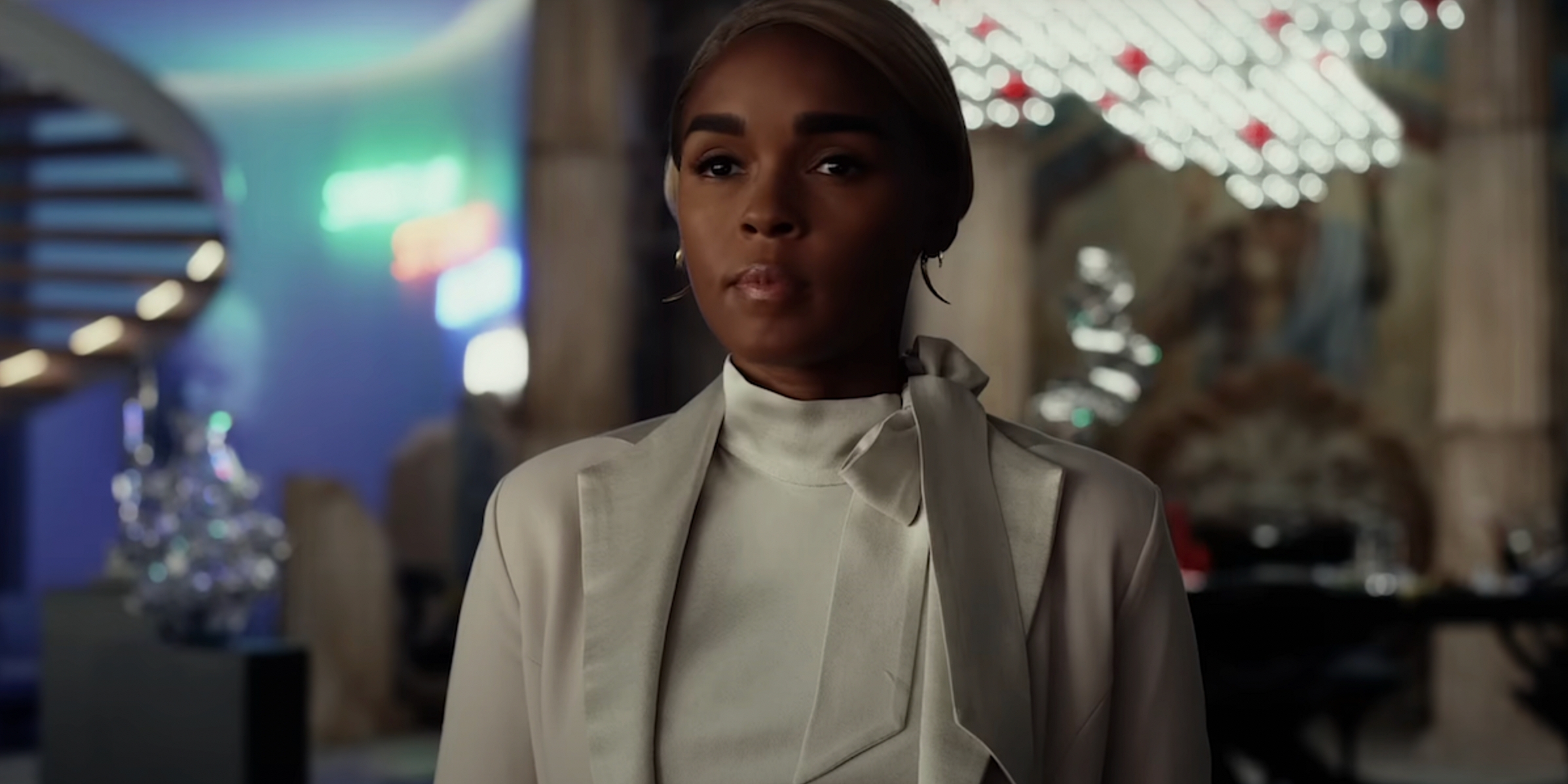 Director/Screenwriter Rian Johnson is back with a new mystery! Same detective, different story as we follow a group of friends all as suspects on a weekend getaway after someone turns up dead. I was in love with the first "Knives Out," and not only did Rian Johnson deliver once again, but he may have created a better film than its predecessor. Johnson's direction is more extensive and a lot grander in scale with the art direction of the private island owned by one of the friends, Miles Bron (played by Edward Norton), where we spend the majority of the film's runtime. The mystery is deliciously fun from start to finish. The flashy stylistic editing keeps us on the edge of our seats, but like the first film, this movie's secret weapon is its cast! Daniel Craig returns with his delightful foghorn leghorn accent as the intelligent and charming Detective Benoit Blanc. Craig is just as lovable and hysterical as the original as he's brought into a fish-out-of-water experience on this private island. Janelle Monae is the true MVP of the film delivering a shocking twist-turning character, Andi Brand, and leaves us guessing and wondering about her the moment her character arrives on screen. Kate Hudson gives one of the funniest performances of the year as the dimwitted celebrity influencer Brandie Jay. The film is also supported very well with a cast featuring Kathryn Hahn, Leslie Odom Jr, Dave Batista, Jessica Henwick, and Madelyn Cline. "Glass Onion: A Knives Out Mystery" is a clever puzzle piece of a film that will have you trying to figure it all out as it entertains you. It gives us one of the best plot twists I've seen in recent filmmaking and another fantastic monologue murderer reveal from Daniel Craig. I hope Rian Johnson's next "Knives Out" mystery is as rich and filled with as many layers as this!

​3. The Banshees Of Inisherin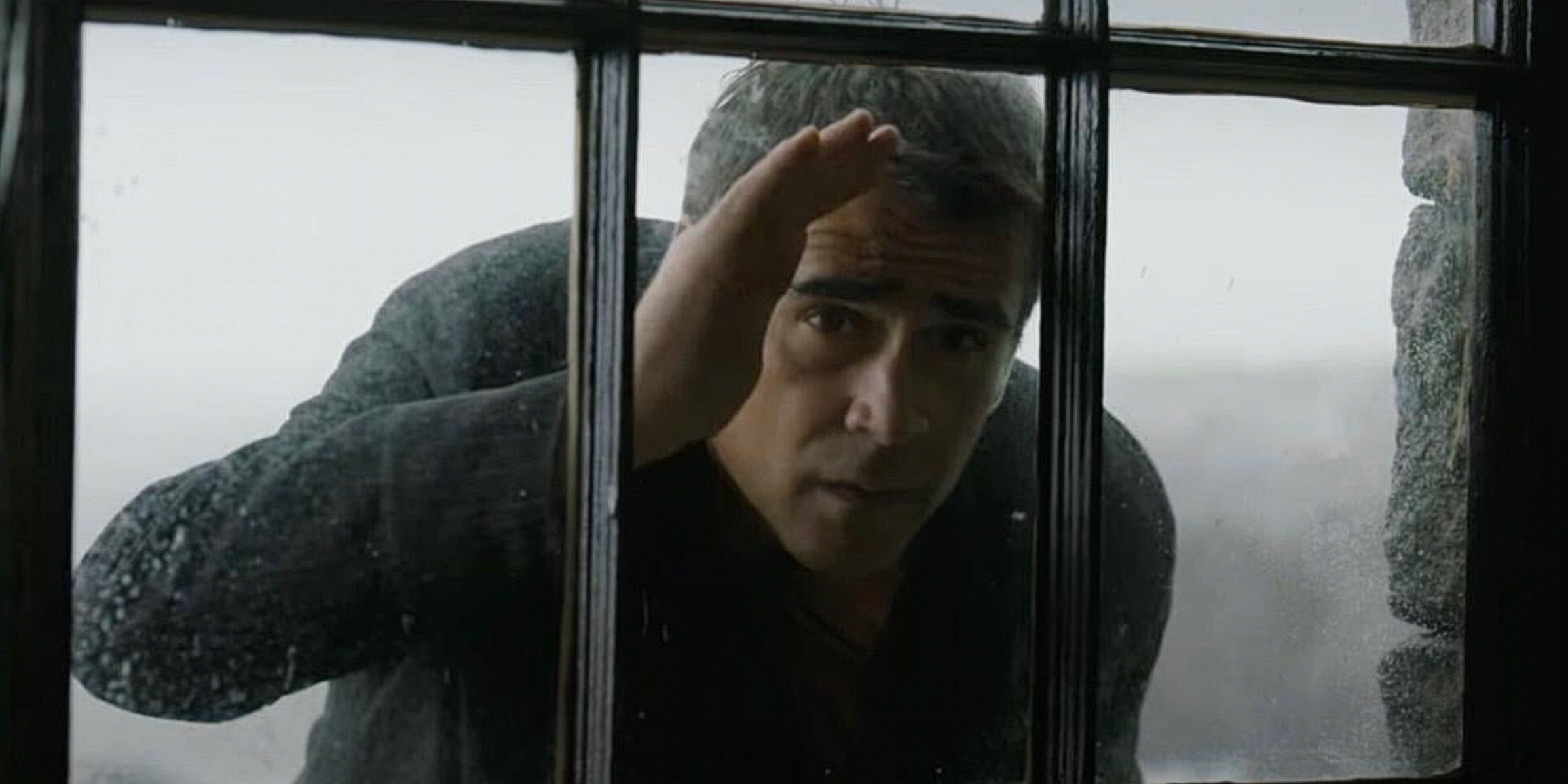 I didn't know much of what to expect going into this film. I have admired Martin McDonagh's previous work, especially his screenwriting. But he delivers the best work I've seen from him here as he gives us an original story about the downfall of a friendship between two former best friends. I'm always a sucker for original dialogue-driven films, and Martin delivers another terrific script set on this small town off the coast of Ireland. The small colorless town gives us, as an audience, enough to understand the motivations of the main characters. McDonagh can also bring a measured balance of humor and dark themes to his work as the film explores depression, grievances, mid-life crises, and what we all hope to make of our lives. The film stars Colin Farrell as the gullible yet kindhearted lovable loser, Pádraic, and Brendan Gleeson as the level-headed logical Colm who cuts ties with their friendship. The screenplay gives us a two-headed coin outlook on life that commentates one side of life from Pádraic, who expresses it's only the simple things in life we need to embrace, such as niceness, that we need to be remembered by others. Colm's ideology goes more towards how a man's work and presence are remembered by what we apply for future generations to take note of. Colin Farrell caps off a busy year for himself with "After Yang," "The Batman," "Thirteen Lives," and in "The Banshees Of Inisherin," he delivers a career-best performance that is one to remember down the road. Kerry Condon and Barry Keoghan are terrific standouts in their memorable supporting performances that add well-timed humor to a dark look into this story and the actions committed to keeping the relationship apart. With beautiful scenery and thought-provoking messages, "The Banshees Of Inisherin" is easily the movie that challenged me the most in 2022 and proved to me why Jenny The Donkey is one of the best movie animals of the year.

2. The Fabelmans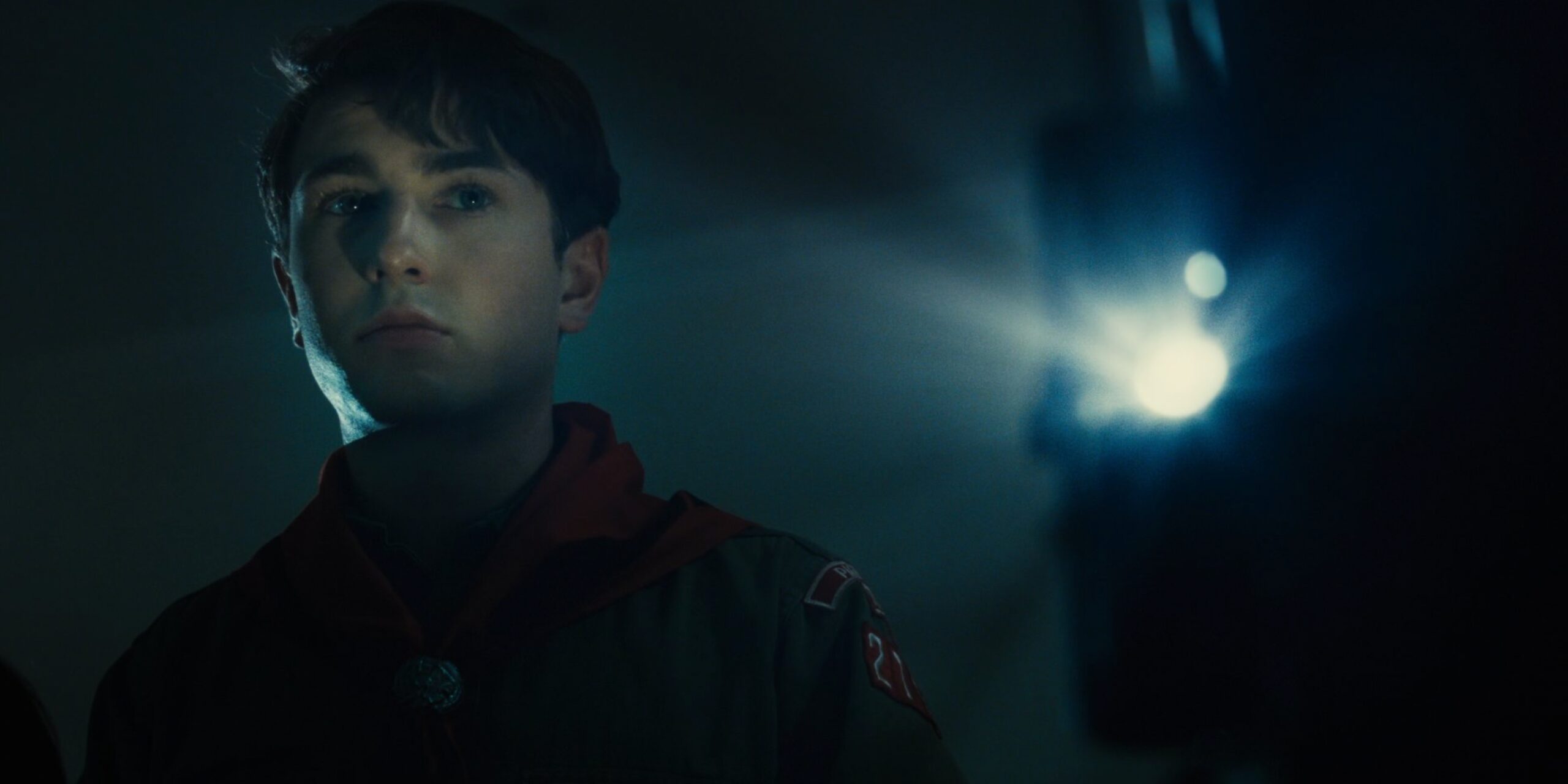 Steven Spielberg is the very reason why I even have a passion for films. As you can imagine, "The Fabelmans" was one of my most anticipated films of 2022. I remember the day when I first saw Steven Speilberg's "Minority Report" as a young child and was left in awe of his filmmaking and storytelling prowess as I was brought into another world, like our main character Sammy is in this picture. "The Fabelmans" is a story based on Spielberg's life, as we follow a young Jewish aspiring filmmaker Sammy Fabelman, exploring his childhood to young adult life and both the positive and negative influences that inspired him to make motion pictures. One of the crowning gifts that Stephen Spielberg can portray in his films telling is universal stories that can apply to a broad scope of people's lives, especially from a childhood perspective, as we see here. As an aspiring storyteller myself, I easily connected to the life of Sammy Fabelman, who is wonderfully portrayed by Mateo Zoryan (who plays younger Sammy Fabelman) and Gabrielle LaBelle (as teenage/young adult Sammy Fabelman), who gives a standout breakthrough performance that dramatically portrays the hardship of how one expresses their art. The film is also balanced with one of the best-cast ensembles of the year, including other admirable performances such as Paul Dano as Sammy's mild-mannered white-collar father and Michelle Williams as his free-spirited mother. Spielberg's collaboration with longtime storytelling partner Tony Kushner also shines in the screenwriting department depicting multiple allegories and themes of how art is a bittersweet depiction of our world (both internal and external) and can transform a person and their perspectives in life, how art can portray some of the best memories and joyful moments, along with the worst, most saddening, and often traumatic moments. Even with the theory of perception vs. reality as what we as creators intend versus what other people interpret and how that can be both positive and negative depending on the eye of the viewer. This all impacted me so much as I was raised in the early 21st where nearly everything or anything could be recorded on the street or by the touch of a few buttons on one's phone, and how we as a community respond to those things once they can be shared with the world by news or by a post on social media, making almost anyone creative at will. But were these themes from Steven Spielberg intentional, or was he trying to make a story about his childhood in the mid-20th century? This only makes the film's themes more thought-provoking to me. But either way, Speilberg knows how to tell a timeless story and that is what makes "The Fabelmans" one of the best motion pictures this year!

1. Top Gun: Maverick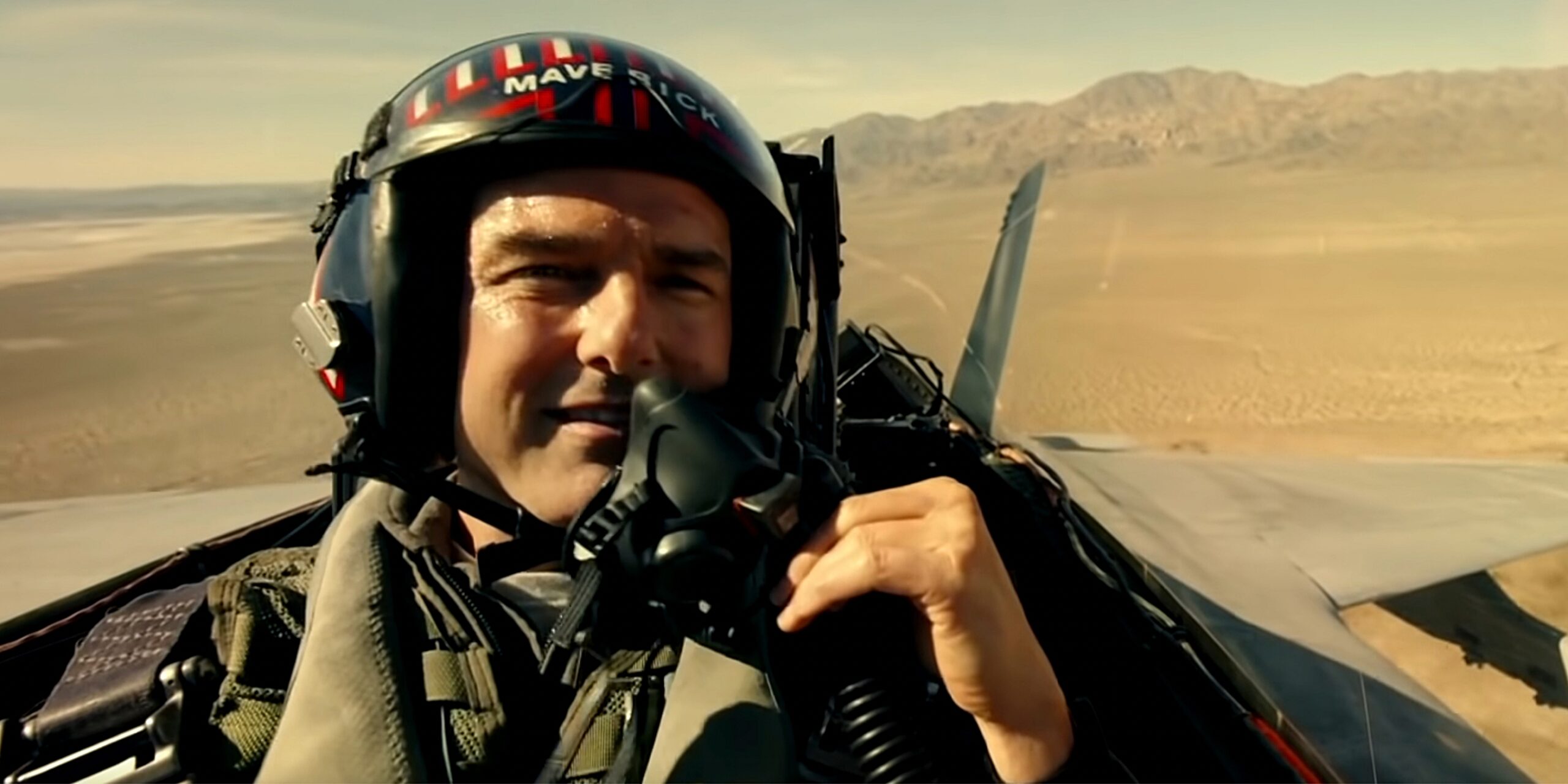 If it's not apparent by now, I have a humongous love for action filmmaking. 2022 is the best year I've seen for action films since 2015 (the year of "Mad Max: Fury Road" and "Star Wars: The Force Awakens"). Ironically, I wasn't that excited about "Top Gun: Maverick" in the lead-up to its theatrical release. That being said, I'm proud to say this was the most shocking surprise of the year of the year for me. Decades after the first "Top Gun" film, Pete "Maverick" Mitchell is thrust back into action as he leads a young team of fighter pilots into a dangerous mission that may put them all at deadly risk. Tom Cruise is one of the kings of action filmmaking. In this film, he pushed the boundaries of Hollywood action filmmaking further than they had ever been pushed before. In a world where many movies are heavily created with CGI and green screens, Tom Cruise and fellow co-producer Christopher McQuarrie took their love for practical filmmaking as they collaborated with director Joseph Kosinski to create a realistic-looking aerial combat flick. The plane sequences are the true crowning jewels of this film, with thrilling, jaw-dropping, edge-of-your-seat setpieces and shots terrifically captured by cinematographer Claudio Miranda, giving the film a warm look to it. And like Tom Cruise, who's known for getting his hands dirty with his dangerous stunts, it also makes this film viewing experience more fascinating knowing the younger cast portraying the pilots, also trained in in the sky for real to get ready for some of those authentic aerial shots. But much to my surprise, the film also balances its action-packed scenes with some good storytelling, taking a hard look at Maverick having to face his fears and trauma from the past as he deals with the son of his late co-pilot friend, L.t Bradley "Rooster" Bradshaw (portrayed by Miles Teller) and is put into a father-son like a dilemma of learning how to let go not only of him but of the past. This adds tension during the downtime moments and gives us more emotional stakes on the mission they are going on with our hearts racing, and a nerve-wracking feeling, not knowing if everyone will make it home. "Top Gun: Maverick" is a triumphant film about legacy, bravery, and camaraderie between younger and older generations. It's a film that joins a small group of projects that sets the bar on not only what it means to be a great legacy sequel but what it means to be a great action film in the 2020s. Many people would claim that "Top Gun: Maverick" is a film that warrants the good old fashioned "They don't make movies like these anymore" saying. And that may be true. Maybe movies like "Top Gun: Maverick" and stars like Tom Cruise are fading away. And they may be a result of something of the past. But not today.

What do you think of my list? Please let us know in the comments section below or on our Twitter account. You can see Next Best Picture Editor In Chief Matt Neglia's top 10 list here, Josh Parham's list, Ryan C. Shower's list, and Brendan Hodges' list here. Be on the lookout for more of our Top 10's for 2022 as we say goodbye to the 2022 film year. Voting for the NBP Film Community Award Nominations is currently underway and can be voted on here until February 11th.