2021…Well, we managed to get through it. If there's much that I'd like to forget about the year just past, the movies of 2021 are not among them. Think back…we were treated to a renaissance of new musicals, the latest films from cherished auteurs, a wide range of exciting work from around the world, and three Spider-Men. Of the 150 new movies I screened this past year, these ten have stayed with me the most, films that challenged my expectations, opened new worlds or were just plain fun. Please join me for one last walk down 2021's memory lane.
Runners up include (listed in alphabetical order): "C'mon, C'mon," "In the Heights," "Mass," "Old Henry," & "The Worst Person in the World."

​10. BENEDETTA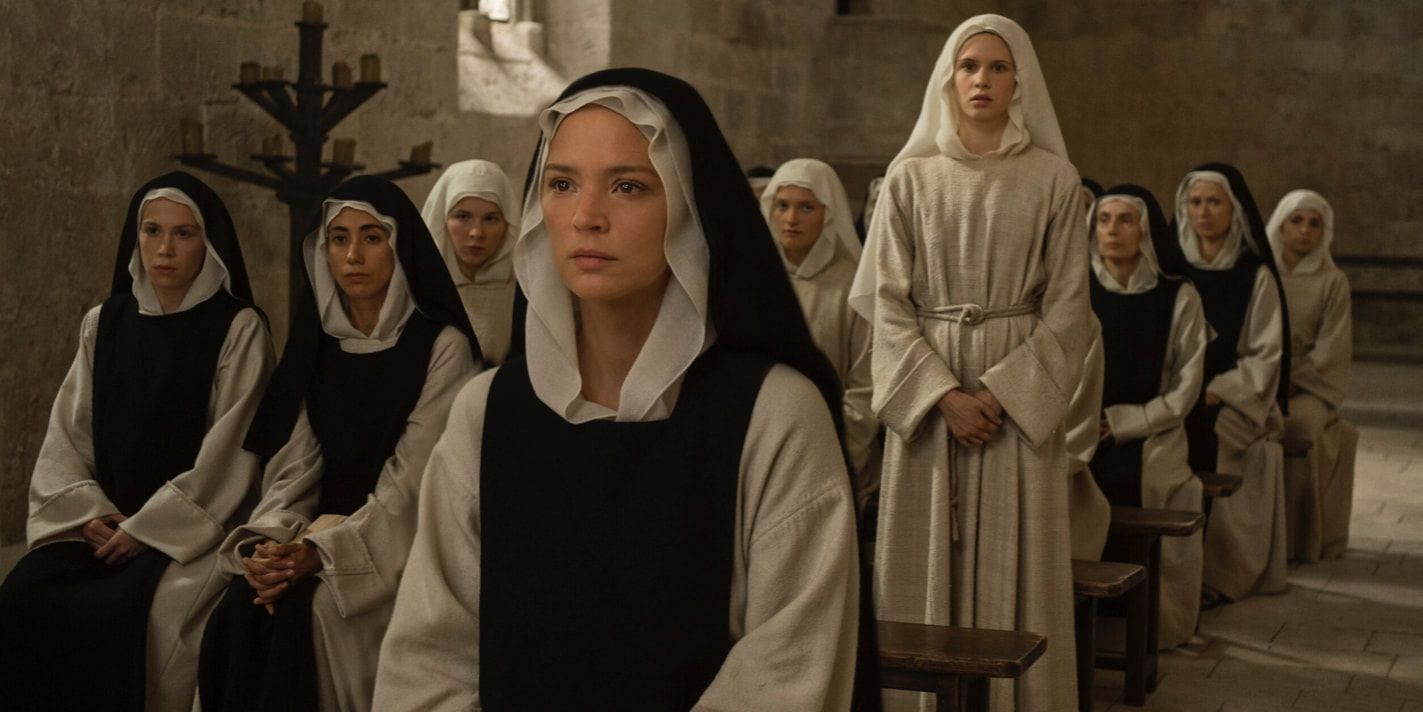 Paul Verhoeven's "Benedetta" is just nuts, which is one of the things I love most about it. To Verhoeven newbies, the film might easily be mistaken for an everyday religious biopic. The real-life 17th Century Italian nun Benedetta Cardini claimed to experience religious visions of Christ, an assertion that quickly put her on the road to sainthood. For Verhoeven fans, however, the story of Benedetta, who (in between visions) was having a torrid affair with a female novice on the side, provided the Dutch director with a fertile playground. All the signature Verhoeven trademarks are here — sex, nudity, violence, and lots of blasphemy — but he adds one totally unexpected element — humor. Not the "so-bad-it's-good" kind of chuckles that "Showgirls" provided but strategically-placed comedy that disarms an audience, opening them up to receive Verhoeven's more serious messages about faith and desire. Tonally, it's a risky high-wire act by the 83-year-old director, but his years of filmmaking skill (and sheer nerve) help him pull off what is, for me, the most improbably entertaining movie of 2021.
9. THE MITCHELLS VS. THE MACHINES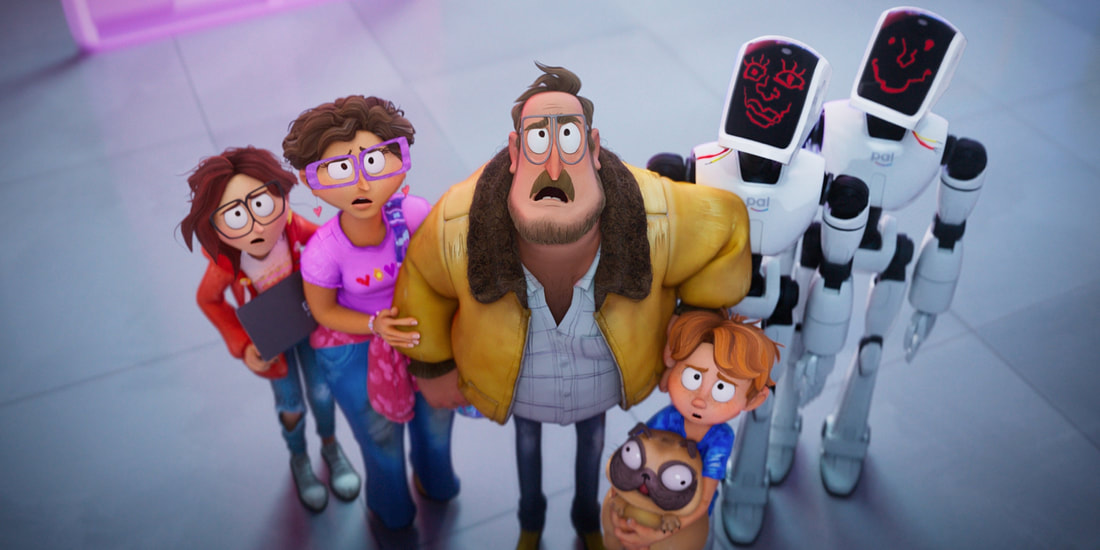 To my mind, "The Mitchells vs. the Machines" is the most animated animated feature of 2021. To fully tell the story of the dysfunctional Mitchell family, writer/director Mike Rianda and co-writer Jeff Rowe throw every type of animation tool at us — from 3D imagery and line drawings to watercolors and (last but not least) doodles! However, all that technique would be empty if it didn't serve their story and serve well it does. "Behold, cinema!" is the rallying cry of teenage movie nerd Katie Mitchell (voiced by a delightful Abbi Jacobson), who's thrilled to be accepted into film school but not so psyched to be traveling there via a bonding road trip with her family, especially with her clueless dad (Danny McBride). And, oh yes, while on the road, killer robots have begun to invade earth, led by their ruthless leader voiced by Olivia Colman (of course). This is the apocalypse comedy that "Don't Look Up" only wishes it could be. All this is achieved with a crackling screenplay and enormous heart, and the fact that Katie is also a queer teen looking for her own tribe (in film school, no less) gives the film an extra added emotional resonance.
8. RIDERS OF JUSTICE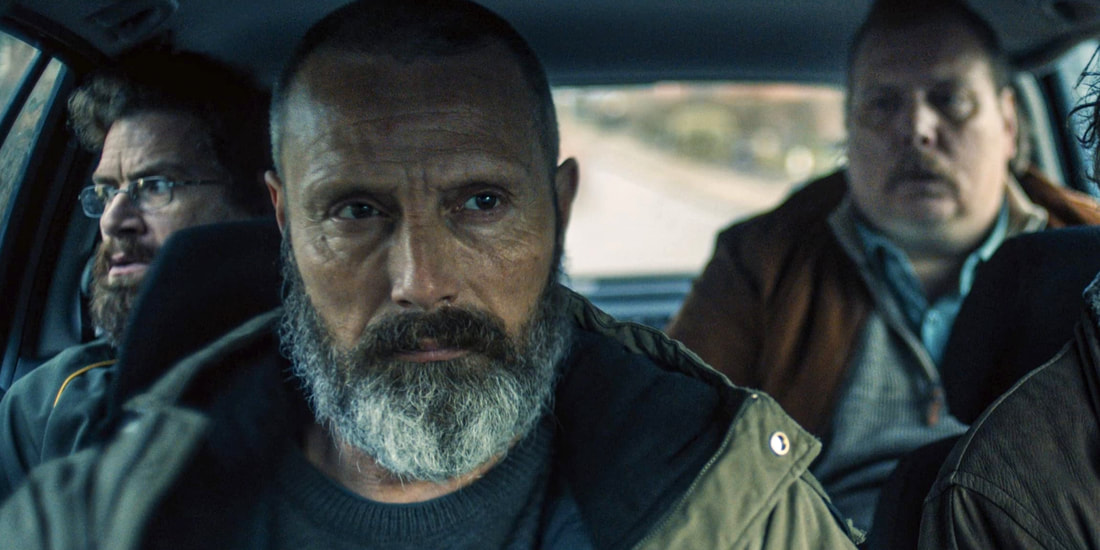 Forget the B-movie title and the poster's cheesy graphics. "Riders of Justice" has a lot more than mindless mayhem on its mind. Like many films on this year's list, "Riders of Justice" is a film about grief and the lengths to which someone will go to find solace in their loss. Here, however, it's realized in a most unlikely way. After his wife dies in a train accident, hardened Army vet Markus (Mads Mikkelsen) returns home determined to find answers, which arrive in the form of three goofball researchers who have proof that the tragic accident was really murder. Suddenly, a Liam Neeson-type revenge thriller is hijacked by a Preston Sturges comedy with a melancholic undertone of grief and loss thrown in. The result is a jaw-dropping mash-up of genres that should not come within the next county of working. Still, with the expertly-handled tonal shifts of writer/director Anders Thomas Jensen and the darkly comic stoicism of Mikkelsen's performance, it somehow gloriously does.

​7. THE KILLING OF TWO LOVERS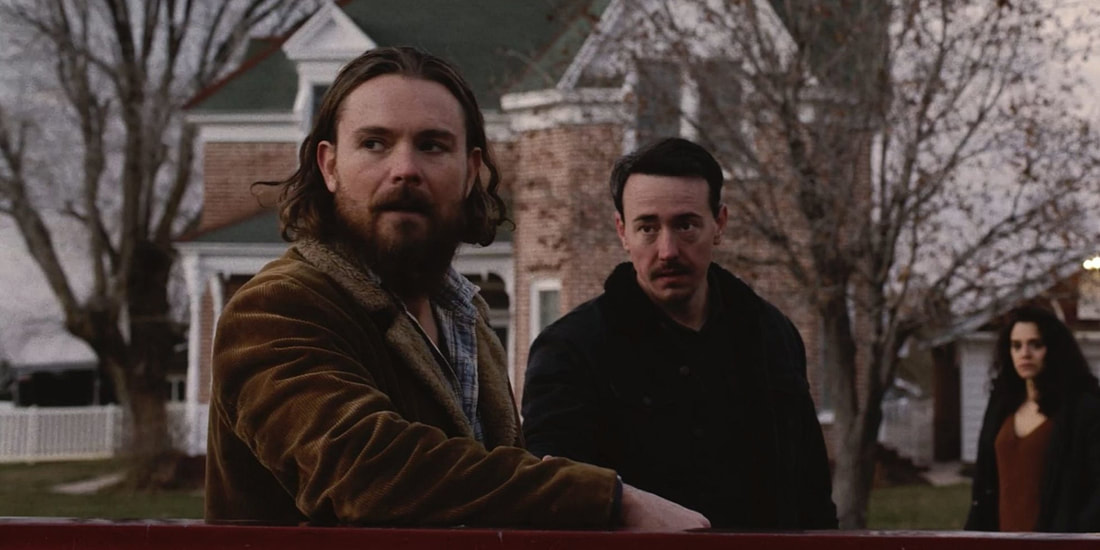 The provocative opening shot of Robert Machoian's "The Killing of Two Lovers" is that of a man silently pointing a gun while standing over a couple sleeping in bed. The man, David (Clayne Crawford), is the estranged husband of the sleeping Nikki (Sepideh Moafi), who is lying next to her new boyfriend Derek (Chris Coy). The fact that David can't bring himself to pull the trigger is just the beginning of his frustrations in this tightly-wound domestic thriller, the best of its type in recent memory. David is a driven man — still desperately in love with Nikki and just as desperate to be reunited with his four kids, three of whom miss their father very much. And David will do anything…anything…to get them back, which, in this type of film, is always a recipe for trouble—anchored by a career-making performance by Crawford, "The Killing of Two Lovers" clocks in at a lean, mean 84 minutes without a single wasted shot. The film's audacious use of sound, with its sharp clanging noises in lieu of music, is effectively unsettling, ranking among the very best sound designs of the year, remarkable for such a little indie. No other contemporary filmmaker is making taut films quite like Machoian, and long may he live to make more of them.
6. PIG
Of all of the films about grief and loss that seem to populate my Top 10 this year (it's been that kind of year, I guess), I feel most deeply for the powerful emotional pain of Robin Feld, a grieving husband who a superb Nicolas Cage fully embodies in Michael Sarnoski's remarkable debut film, "Pig." After decades of starring in straight-to-DVD action nonsense, Cage here reminds us of what an extraordinary actor he can be as he allows us to share the daily heartache experienced by Robin. A one-time celebrity chef whose grief was so intense at his beloved wife's death that he dropped out of society, Robin turned his back on his successful life to flee to the woods to live alone off the grid. When his only companion, a prized pig, is stolen by truffle merchants from the big city, however, Robin has no choice but to return to rescue his pig and confront the ghosts of the life he left behind. Sarnoski imbues his characters with such a depth of feeling and directs them with an assured yet delicate touch that it's astonishing to learn that this is his first venture into writing and directing a feature film. I trust it won't be his last.
5. FLEE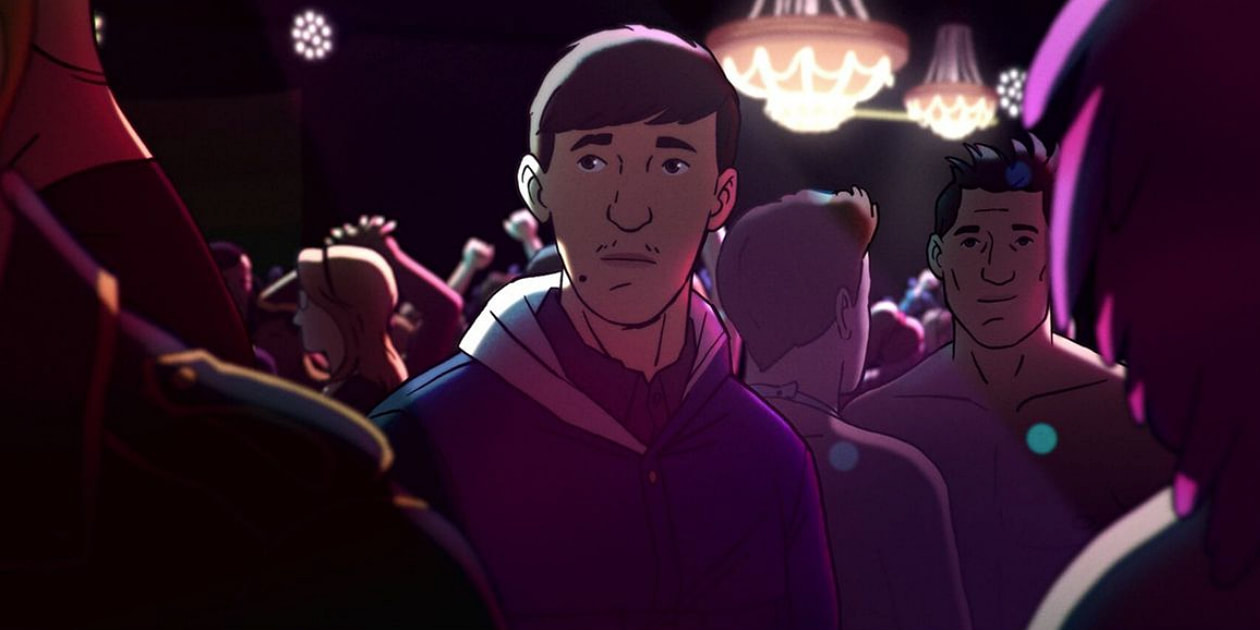 Among the many remarkable things about Jonas Poher Rasmussen's documentary "Flee" is just how the use of animation can enhance the power of its compelling narrative. Far from being used as a gimmick, the animation in "Flee" serves to protect the identity of the film's subject, Amin Nawabi (a pseudonym), an Afghan refugee, allowing him, at last, to tell his story safely. Even as a child, Amin knew he was gay, an orientation forbidden by the Taliban. Once his father was "disappeared" by the government, Amin's family had no choice but to flee, setting out on a journey that proved to be extremely treacherous. Not only does Rasmussen's animation help to fill in the visual gaps in Amin's gripping story, but it is also used expressively to convey his state of mind as he was experiencing it. The visuals are precisely detailed at times, suggesting a clear memory of events. In contrast, others are stark and terrifyingly abstract, mirroring Amin's fears that he would never reach the West safely. The many ways that Rasmussen utilizes animation in "Flee" may well prove to be a landmark in the genre and one I suspect that will stand the test of time.
4. THE POWER OF THE DOG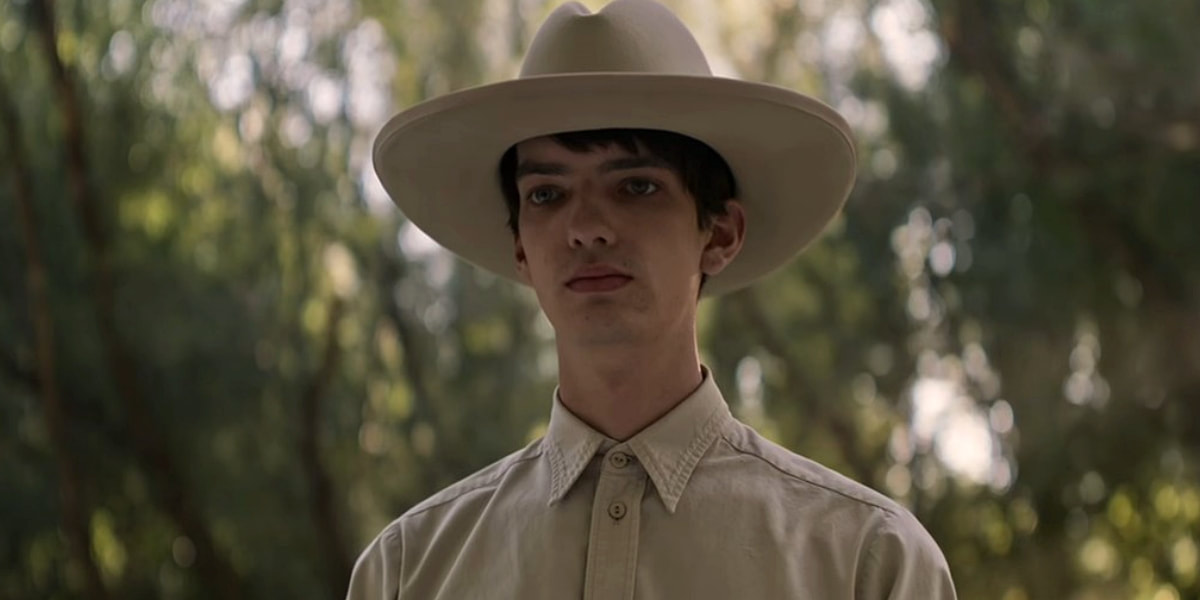 It's been a dozen years since Jane Campion last made a film and 28 since her greatest triumph, 1993's "The Piano." However, her return to moviemaking with "The Power of the Dog" marks a career-high for the New Zealand director as she tackles a most unlikely subject: the destruction wrought by toxic masculinity. Based on the 1967 novel by Thomas Savage, Campion's screenplay focuses on rancher Phil Burbank (Benedict Cumberbatch), who runs the family operation with his brother George (Jesse Plemons) in 1925 Montana. Despite his Ivy League education, Phil chooses to live as a rugged cowboy, disdaining all things un-masculine. He is particularly resentful of George's new wife, Rose (Kirsten Dunst), and her lanky son Peter (Kody Smit-McPhee), whom he sees as interlopers. While his initial skirmishes are with the quiet Rose, it is Peter who soon takes center stage to upend Phil's very being. The film's ending packs such a wallop that you might be tempted to watch it again right away. Trust me; a second viewing will only deepen your admiration for Campion's singular achievement.

​3. A HERO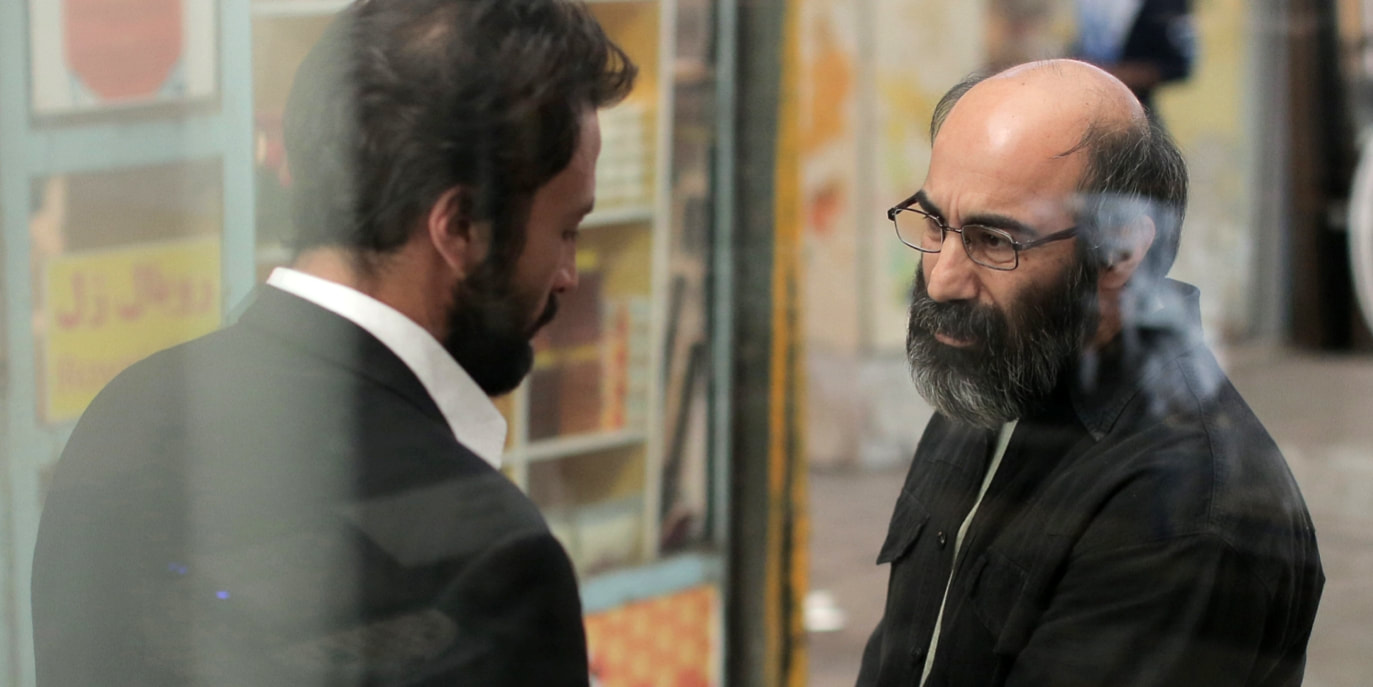 In the world of Iranian writer/director Asghar Farhadi, no good deed ever goes unpunished. In his previous Oscar-winning films "A Separation" (2011) and "The Salesman" (2016), Farhadi illustrated just how well-intentioned efforts could be misunderstood and lead to tragic circumstances. In his latest, "A Hero," he offers a compelling variation on that theme as he focuses on Rahim (an extraordinary Amir Jadidi), who, while on a two-day leave from debtors prison, is given several gold coins found by his girlfriend. When Rahim conducts a search to find the owner of the coins instead of keeping them for himself, he is hailed as a hero by the media. But what the media giveth, it can also take away. As Farhadi tightens the screws on his hero, all may not be as it seems. Even as we begin to question the veracity of Rahim's claims, one thing we never doubt is the truth of Farhadi's gallery of memorable supporting characters, each given a telling moment to peel back the layers of Rahim's claims just a little bit more. Asghar Farhadi may very well be one of the two or three greatest living screenwriters we have, and "A Hero" is a sterling example of why.
2. DRIVE MY CAR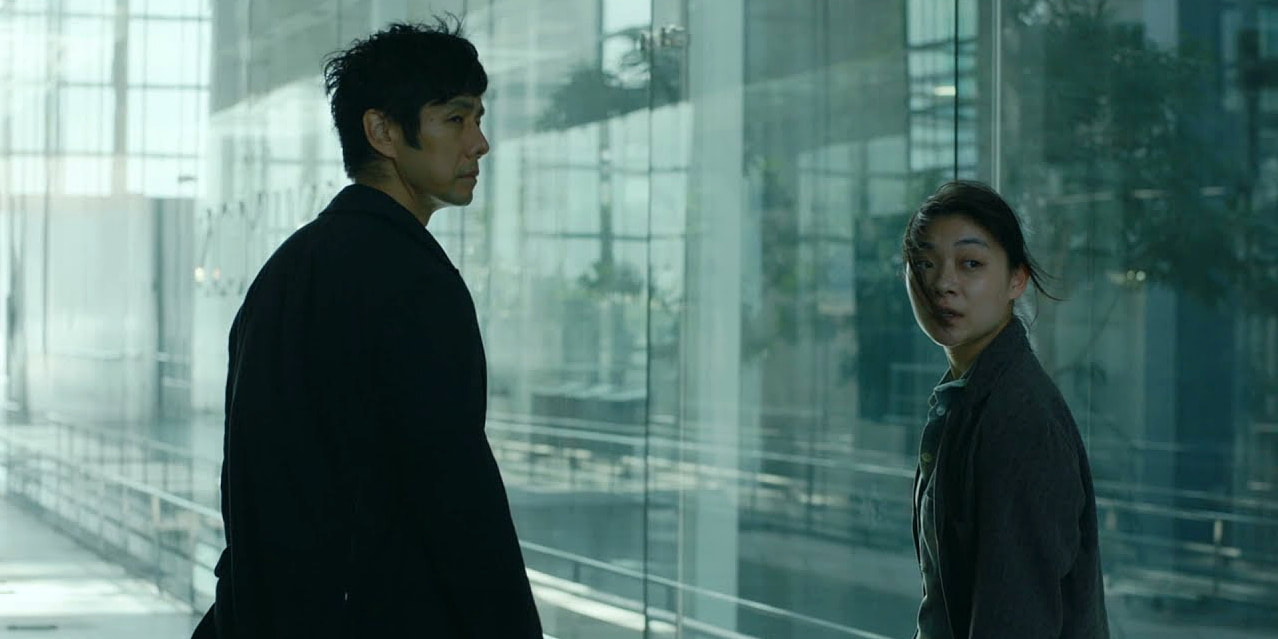 Of the many films in 2021 that deal in some form with loss and grief, I think this is the one that touched me most. Though epic in its length (just one minute shy of three hours), Ryusuke Hamaguchi's "Drive My Car" is, more importantly, just as epic in its emotional scope, with characters whose desires and passions may seem small at first but soon widen to become vast and universal by the time the film reaches its powerful conclusion. In adapting Haruki Murakami's short story to the screen, Hamaguchi recognizes that different people work through grief in different ways. In the case of theater actor Yūsuke (Hidetoshi Nishijima), it's through drama, as he stages a production of "Uncle Vanya" in which none of the actors speak each other's language and must reach their emotional truths through action and gestures, a process that helps Yūsuke as well. But his greatest connection is with Misaki (Tōko Miura), his assigned chauffeur, with whom he shares a bond of loss. As they acknowledge their regrets, they offer each other absolution and a vow to honor their loved ones by going on living. Can a film about grief be somehow exhilarating at the same time? "Drive My Car" proves that it can occur in the most extraordinary of ways.
1. TITANE
Let's face it: it took balls to make "Titane." The woman who made it proved to have the biggest balls of all, and that's why I've ranked this film as the year's best. "Titane" gets the honor because it manages to triumph in two distinct areas — imagination and execution — thanks to the remarkable vision of writer/director Julia Ducournau. The imagination here is unquestionable: gender fluidity as a way for a character to achieve closeness with another human being is out there enough, but the wild elements of Ducournau's whipsaw plot manage to be at once both dizzying and dazzling. However, what takes "Titane" to the next level is Ducournau's execution of these ideas. From the first moments of the film's opening sequence, it's clear that this is a director who's in total control of her craft, as she maneuvers expertly through the film's extreme tonal shifts with complete directorial assurance. If "Titane" can inspire other filmmakers to follow Ducournau's lead and let their imaginations fly, we may be in for a very exciting 2022.
What do you think of my list? Let us know what you think in the comments section below or on our Twitter account. Be on the lookout for more of our Top 10's for 2021 and check out our Editor In Chief Matt Neglia's Top 10 list here, along with Josh Parham and Daniel Howat's lists here and here, respectively. Our annual NBP Film Awards and the NBP Film Community Awards will come in a few weeks to allow you all some time to see those final 2021 awards season contenders.

You can follow Tom and hear more of his thoughts on the Oscars and Film on Twitter at @thomaseobrien