What a year. Although 2019, for me, doesn't rise to the levels of achievement seen in 2013 and 2018 as a year in film, it's been a terrifically solid year of substantive releases and industry change. I was particularly satisfied with Netflix, its slate of films, and how they began to rewrite the rules of awards season and release schedules. I'm excited for more urgent awards-focused films being released on its platform, easily available to people such as myself who don't live in a metropolitan area. As a structural alteration to previous years, I have appreciated the condensed awards season. As a pundit, the shortened calendar has made the process more fun; the steady pace has allowed the season to not grow stale (so far). Being a member of Film Independent has also been an especially worthwhile experience this year, allowing me to enjoy many more opportunities with screening smaller films that otherwise wouldn't have been readily available.
I watched 97 films released in 2019, and in this piece, I will narrow down the top percentile based on my experience and taste. More than anything, my greatest pet peeve is when critics and pundits alter or cater their opinions to blend in with the consensus and pass some sort of cinephile purity test. The choices below reflect that integrity. I take pride in my taste always being reflective of who I am and how I feel about film without pretense. It was difficult to narrow down simply ten films in the list below. A few honorable mentions which didn't crack my top ten are as follows: "One Child Nation," "A Vigilante," "The Lighthouse," "Booksmart," "Us," "Les Miserables," "Avengers: Endgame," "Pain and Glory," "Late Night," and "For Sama."​

​​10. Hustlers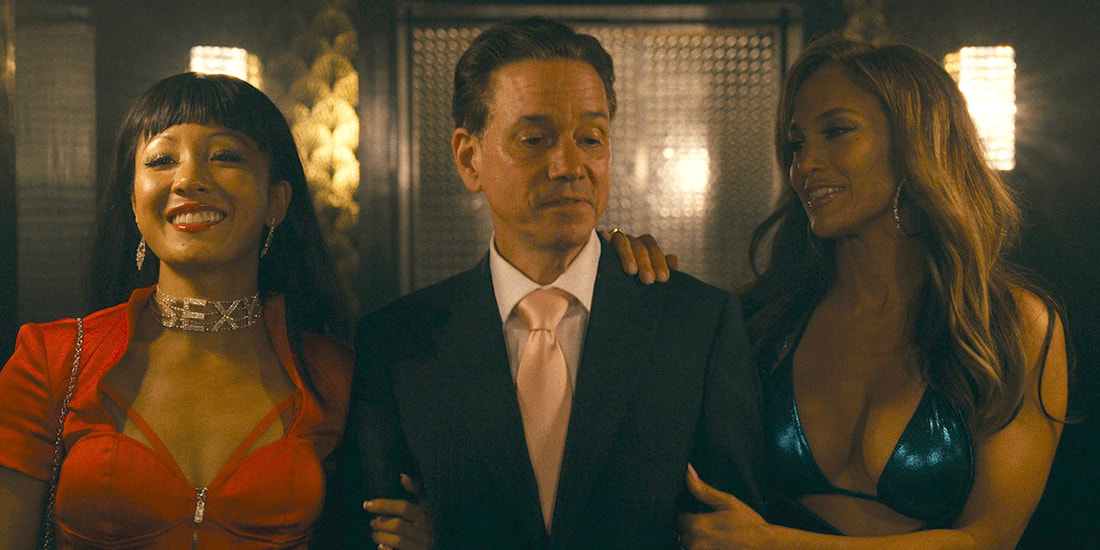 "Hustlers" was hands down the biggest surprise of 2019. In fact, it's a shame I can't rank this movie higher. The edge of my top ten doesn't grant my love for this movie justice. When I saw "Hustlers" in September, I wasn't plugged into exactly how intense the cultural reaction was to it just yet. And because I went in as with very mild expectations, and not particularly being a prior fan of Jennifer Lopez, the movie knocked my socks off. Everything I love about films such as "Goodfellas" and "American Hustle" is on display in "Hustlers." And yet, it also had Lorene Scafaria's individual vision and a plethora of new ideas she brought to the narrative structure and formal technique of filmmaking. As much fun as "Hustlers" is (and trust me, it's a blast), the film holds its credibility as a true piece of social commentary. It has a specific and brutal point of view about the world, economics, and equality. As a post-Oscar nominations side note: Lopez's snub in Best Supporting Actress is egregious. Lopez's Ramona may be the most infectiously charismatic on-screen figure of the year, and she backs that up with a real emotional core. Lopez took on the greatest challenge of her career thus far in playing Ramona, and she conquered that challenge in flying colors.
9. Portrait Of A Lady On Fire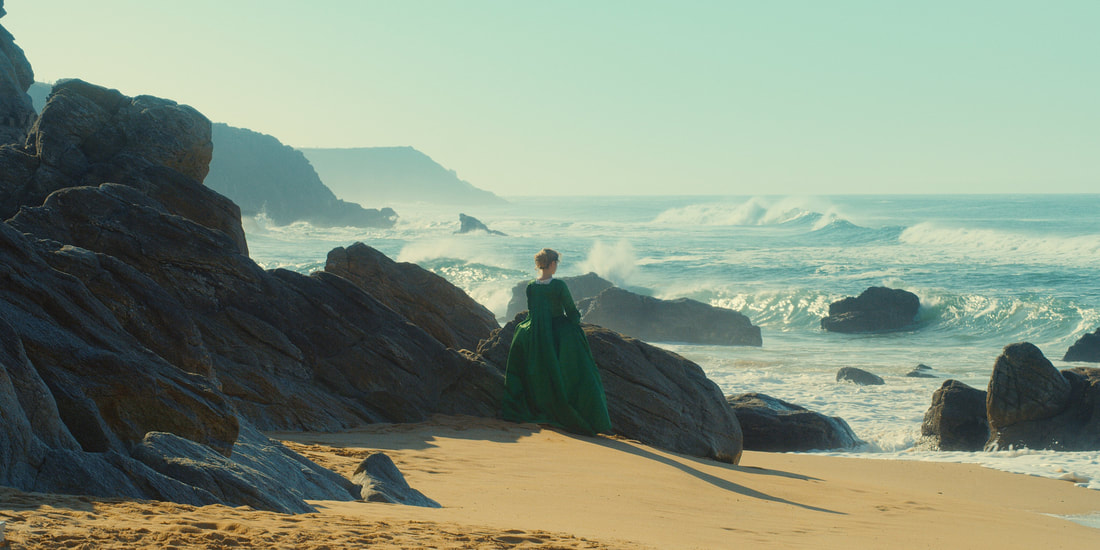 Queer cinema is one of the most exciting pockets of the future of film. "Portrait of a Lady on Fire" is an example of this. The best way to describe Céline Sciamma's eighteenth-century love story is that it's both simple yet extraordinary. It's produced scene to scene with a very gentle touch, yet the dramatic effect underneath is something overwhelming, something unlike any film one would see on any given day. "Portrait of a Lady on Fire" has all the components a film needs to appeal to me as a critic and fan: a lesbian couple in a repressive time, feminist criticism on abortion, ravishing production values, and drop-dead gorgeous cinematography. And best yet, Sciamma delivers on the promise of all of those attributes, sewing them together, and creating a deft, powerful piece of filmmaking.
8. Knives Out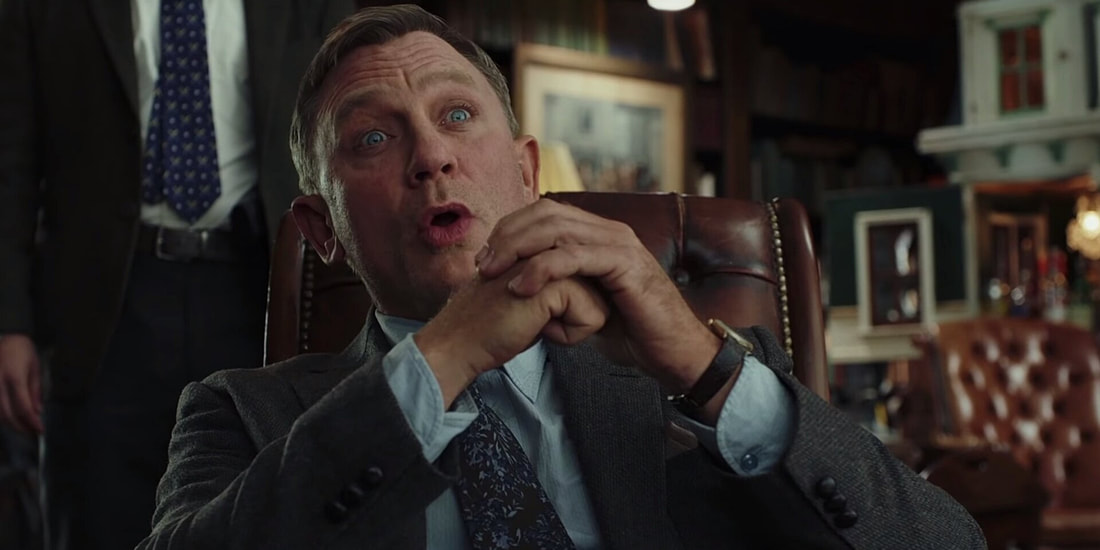 No other film in 2019 left me on as much of a high as "Knives Out," an invigorating, clever, and refurbished take on a known brand. Rian Johnson's filmography has thus far been unique because most of his films use a familiar concept on the outside to appeal to a larger potential audience, but underneath proves to be daring, artful, and have a keen sense of the mechanics of filmmaking. "Looper," "The Brothers Bloom" and "Star Wars: The Last Jedi" all fit in this mold. "Knives Out" may reach the apex of this approach to Johnson's style, as demonstrated by the enormous box office accumulation and lofty support from critics and audiences. I relished in every second of "Knives Out." Its first-rate comedy, vastly talented cast, and the brisk pace is matched with high-brow intellect and a commanding thought about the social and political landscape.

​7. Parasite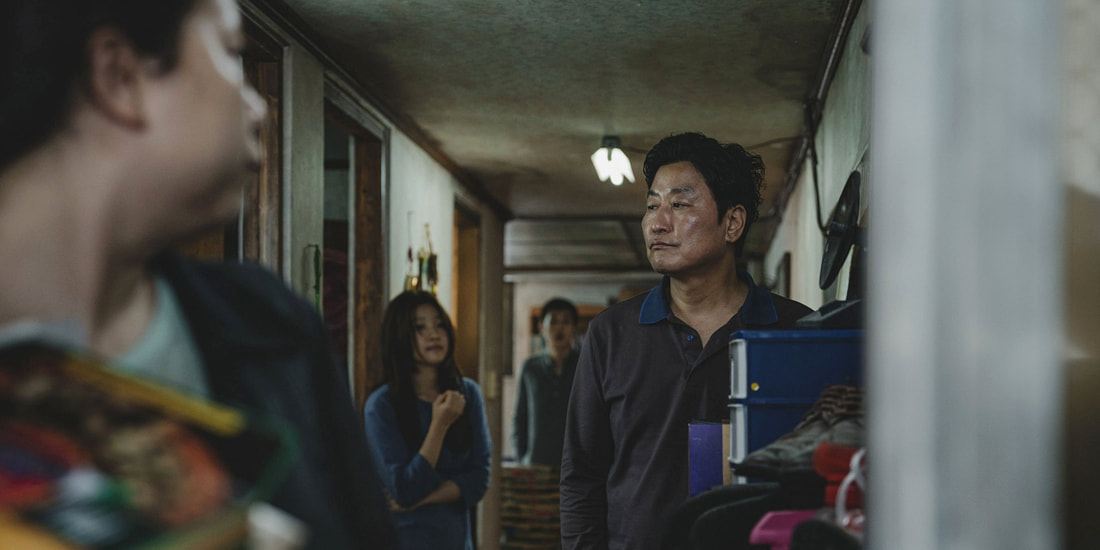 Even if it fails to win Best Picture, it's hard to imagine any other film being remembered as having an impact on the end of the decade as "Parasite" has. In one sense, it's "the little film that could"; a film that has broken barriers into the mainstream, as demonstrated by its box office success and SAG ensemble nomination. Audiences have been easily seduced by "Parasite." It's surprisingly the universal crowd-pleaser of 2019. For me, the reason "Parasite" has earned these distinctions is two-fold: it's vibrantly original. The plot has momentum and creativity that runs circles around most other originally conceived screenplays. The film constantly evolves in its identity concurrently with the progression of the plot. Additionally, "Parasite" studies global issues of income inequality and climate change in less formal ways, but always effectively, which is why the film has proven to be a unifying force.
6. 1917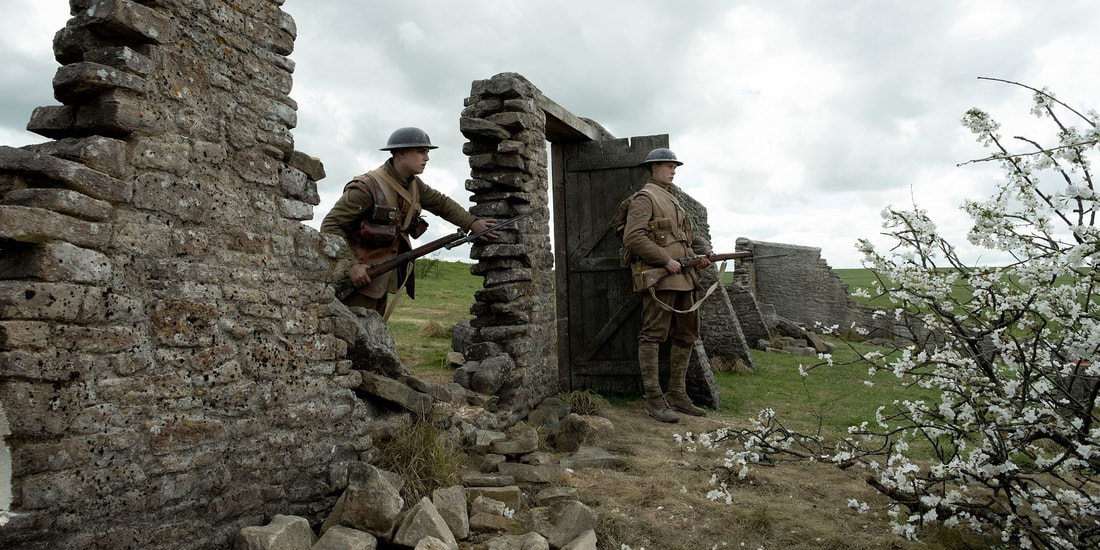 For most of the year, "1917" was an elusive project that I expected to be very good, would check the boxes it needed to check, but not a film that I would connect with on any higher level. Sam Mendes proved me wrong. This tumultuous, roaring epic easily became one of the films I loved the most from 2019. "1917" is one of the few films whose impact grows larger and better the more I think about it. It's as immersive and thrilling of a physical experience as it is a motion picture calibrated with the most uncontested craft in the filmmaking business. The essence of cinema is saturated in every moment of this film, both visually and narratively. "1917" is more than a technical gimmick meant to impress elite film critics and high-information moviegoers; this technique allows Mendes to undercut a common criticism I have with war films: intimacy with the characters and their experience, and the purpose of telling this story at this moment in time. Mendes's artistic approach of a continuous shot both proves its purpose and excels in its intimacy with the characters' journey, while also working as a commentary on World War I.
5. Frozen II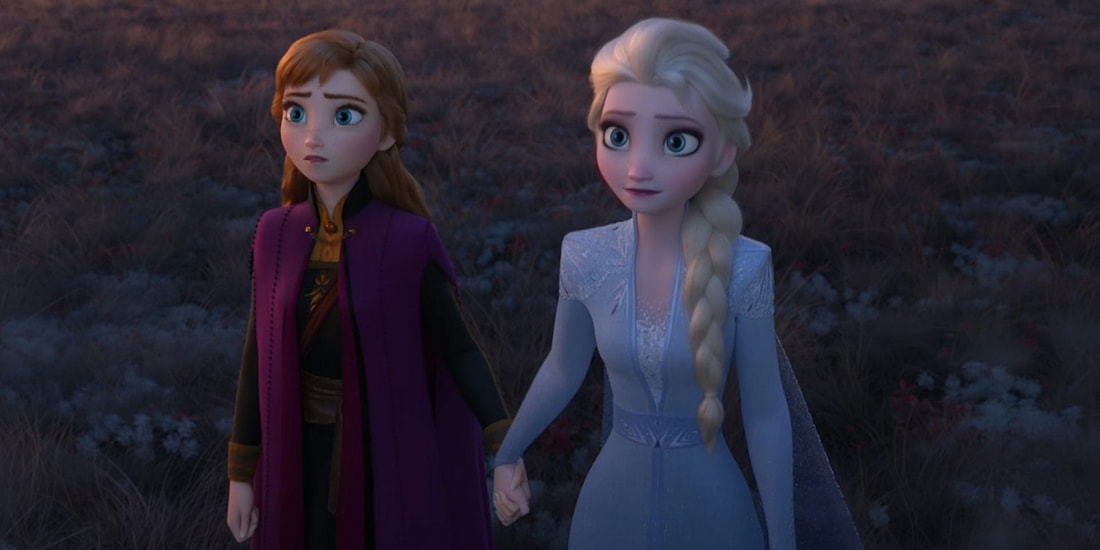 I am fairly certain that if I lose anyone's confidence in my taste while reading my top ten list, it'll probably by with "Frozen II," after its lukewarm response from critics and moviegoers. I'm also fairly certain that I'm the only person at Next Best Picture that will be including it in their top ten list. In my defense: I genuinely believe people have been too hard on "Frozen II" or they are looking beyond what Disney accomplished with this sequel. Coming off the heels of "Frozen," I don't see anything "Frozen II" could have done to overcome the insurmountable expectations of the original classic. Most argue the sequel is easily inferior to the original, which I would counter by saying they are simply just very different. "Frozen II" has a dense, complex plot involving backstory, action, an allegory for climate change and imperialism, as well as heavy, fully realized character arcs for each of the main characters. The impressive aspect of the writing is the fact that Disney juggles those several complicated items at once in a clean, concise screenplay. This fruitful ambition deserves to be commended rather than being repeatedly unrecognized. My favorite scene of any film this year comes from "Frozen II." In the climax of the film, "Show Yourself" is a show-stopping musical number in which Disney continues Elsa's LGBTQ allegory in an emotionally deep and grandiose manner. Each time I've seen "Frozen II," the film becomes even greater and greater. I hope as time goes by, I hope people realize the travesty that occurred when the Academy left this picture off the Animated Feature shortlist.
4. Luce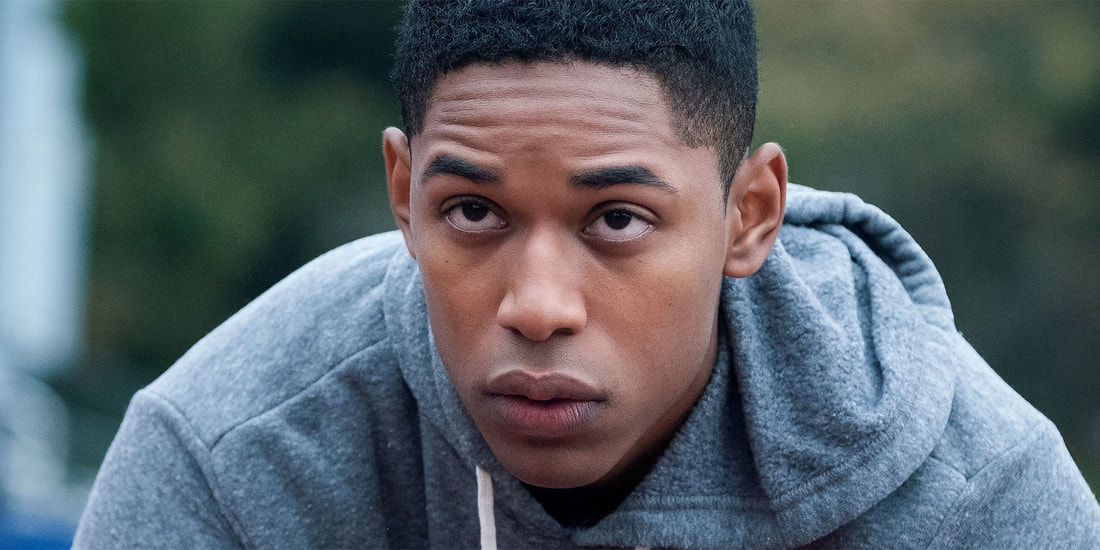 "Luce" was my savior in the drought of the first half of the year, serving as my Best Picture winner for many months prior to the bigger Fall releases. It's the type of movie we seldom get early in the year, when blockbusters, genre pieces, and the land of the average dominate movie theaters. The impeccable quality writer-director Julius Onah creates in this little-seen, undervalued independent film is one that could have gone the distance had it been assigned a primetime release date during awards season. On the one hand, "Luce" is screenwriting of the sharpest caliber. I thrive with academic films, that are rooted in intellectualism, push the boundaries and ask questions. That's "Luce" in a nutshell. It has an invigorating commentary on American culture, race relations, and social biases. On top of that, "Luce" comes alive from a purely cinematic standpoint through its kinetic directing, editing, and musical score. It also contains the best performance of Octavia Spencer's career and the most interesting performance Naomi Watts has delivered in years. In addition, "Luce" introduces Kelvin Harrison Jr. as one of the breakout stars of the year.

​3. Bombshell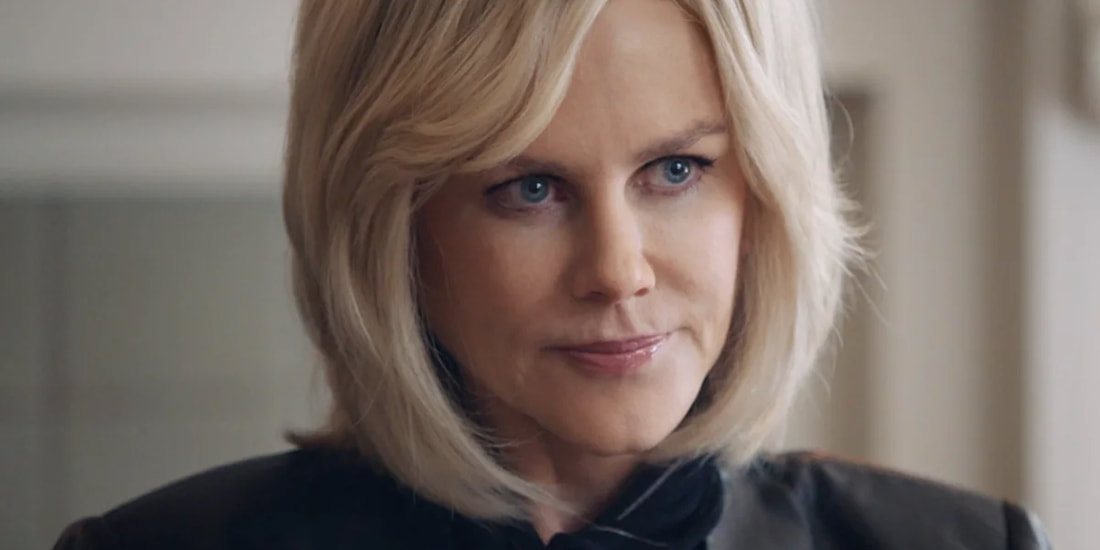 The film I most anticipated from 2019 was "Bombshell." I'm highly invested in politics, feminism, and I love female-led film projects. Thankfully, Jay Roach and Charles Randolph adeptly rose to the occasion of my high expectations. "Bombshell" strikes the perfect blend between entertainment and substance. Roach has such control over the production which allows the fluid tones to sway between the comedic and dramatic. Randolph's dialogue can be biting and daring, but he takes formal and structural risks that make Bombshell special. The four performances at the center of the film, Charlize Theron, Nicole Kidman, Margot Robbie, and John Lithgow, are downright sensational. The actors drive "Bombshell" like no other cast ensemble this year. This is the type of actor-centric, important story dramedy I thrive in watching. In addition, there's so much to dissect from "Bombshell" in its feminist and antipartisan messages. It purposefully pushes the viewers of all political and ideological minds to stretch the way they view sexual harassment. Avoiding easy answers but always challenging the audience with morally grey characters, "Bombshell" is a film that touches a nerve, and I love nothing more than when bold movies thrust audiences out of their comfort zones.
2. The Irishman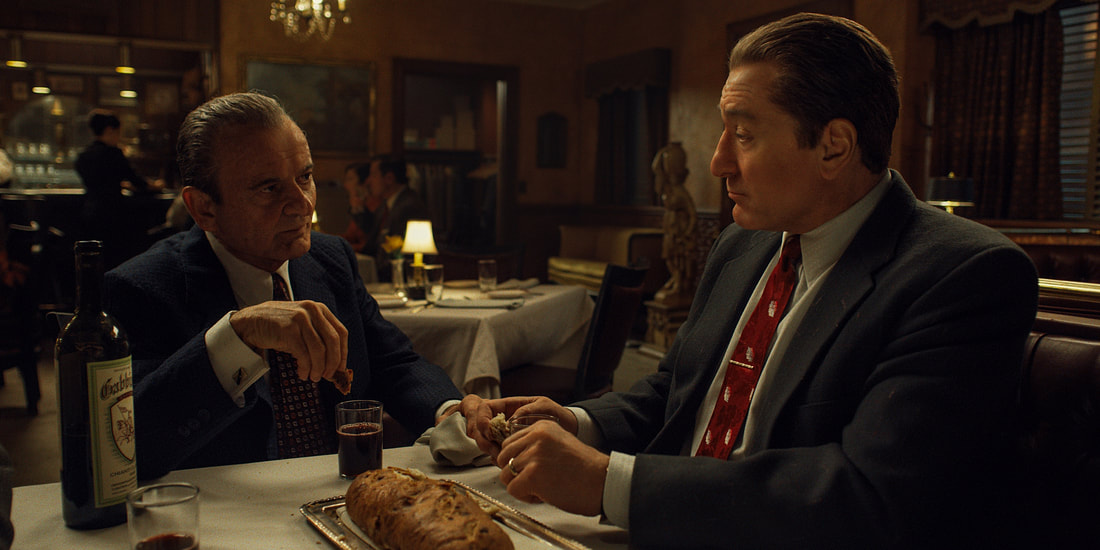 If "Bombshell" was my most highly anticipated film personally, "The Irishman" was my most anticipated as a cinephile and as someone who learned about film through the lens of Martin Scorsese and the work of Robert De Niro and Al Pacino dating from the 1970s-1990s. These industry moguls defined so much of my film taste – I secretly have a strong sensibility for gangster and crime films – so they, in addition to Joe Pesci and film editor Thelma Schoonmaker made "The Irishman" so enticing. And yet, it's unlike any other film in Scorsese's filmography. It's a deeply felt, reflective, and internalized movie, whose power arises from the specific perspective Scorsese brings to the core of the film's messaging and presentation. Weirdly, it's like both a culmination of all of Martin Scorsese's films and yet represents new ground for the filmmaker. "The Irishman" is a masterclass production through and through. It contains some of the best acting of the long careers of De Niro, Pacino, and Pesci. Its impact will hit you like a hard and cold slap in the face.
1. Little Women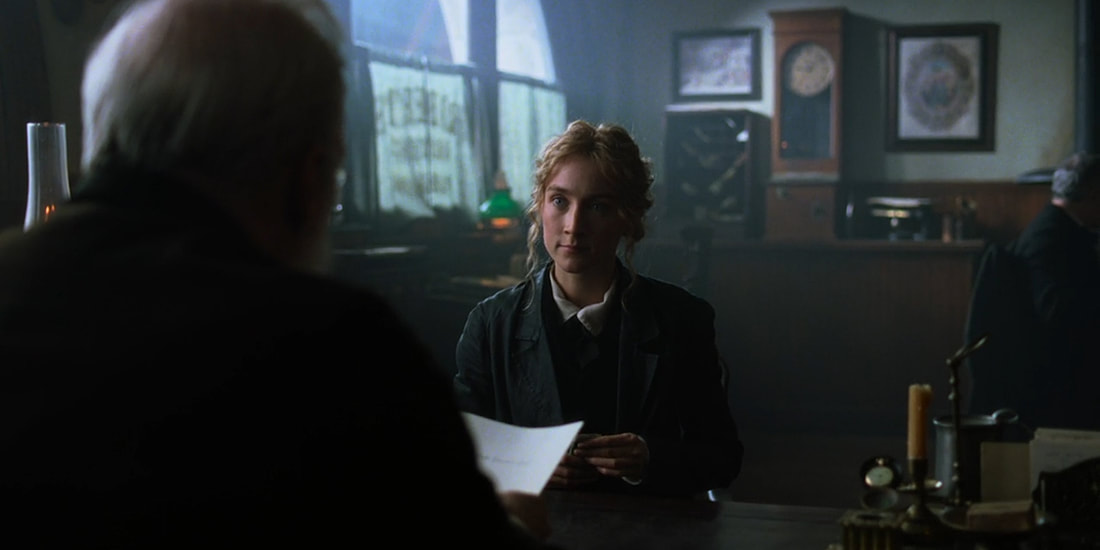 I typically have a good sense of myself and what to expect from my top ten of the year. I was expecting to admire "Little Women" and for it to appear somewhere in my top ten of the year. However, I wasn't expecting it to skyrocket into the highest slot on this list. When I was watching the film, it was uncontrollable – there was no way I couldn't name this as the best film of the year. Greta Gerwig's "Little Women" will take you aback. "Little Women" is one of the greatest novel-into-film adaptations in cinematic history, thanks in large part to the way Gerwig reconstructs the novel into her own unique perspective on the story. The way I envision Gerwig planning the screenplay for this film is her cutting up pages of the original novel and completely re-arranging the linear timeline into a whole new entity. The screenplay of her "Little Women" ends up with taps into new emotional and thematic beats that other versions of this story wouldn't even be able to imagine possible. For instance, something Gerwig captures that previous iterations didn't even have on their radar is the way Jo (played to perfection by Saoirse Ronan in the best performance of her career) romanticizes her childhood as a lonely, beaten-down adult and her dramatic, sobering realization that things will never be like they were before. Without the structure deployed by Gerwig, this potent sensibility would be lost. It's astonishing work and one of the best adapted screenplays of the decade. "Little Women" subverts what we know from the book and previous films. This is precisely what an adaptation should be. It delivers thematically, dramatically, emotionally, technically. I adore it.
Be sure to check out other top 10's from Matt Neglia, Daniel Howat and Josh Parham and be on the lookout for more of our Top 10's for 2019 and the decade. Plus our annual NBP Film Awards and the NBP Film Community Awards will be announced very soon as we get closer to the 92nd Academy Awards (the true end to our film year).
You can follow Ryan and hear more of his thoughts on the Oscars and Film on Twitter at @rc818