Another year has come and gone, this one facing many of the same challenges like the one that preceded it. Yet, through the darkness, there has been some light. The experience of watching films in a theatrical setting returned for those who missed it, and intriguing cinematic exploits were once again aplenty. No matter where these films were seen, plenty of exceptional movies charmed, entertained, and enlightened. Even during the continuing anxieties of unprecedented events, returning to the cinema, in any format, was a welcomed reprieve. As the year closes, I present a selection of the films that resonated the most with me and defined another excellent year for the art form.

Here are the honorable mentions (in alphabetical order): "Flee," "Licorice Pizza," "The Power of the Dog," "Riders of Justice" & "Zola."

​10. NINE DAYS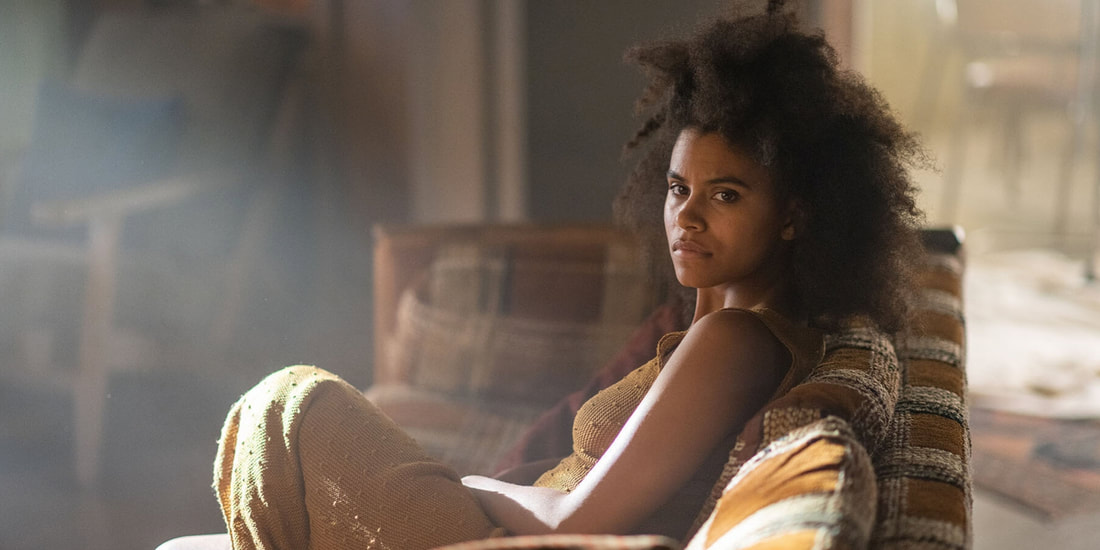 When I first saw "Nine Days" as part of the virtual AFI fest back in 2020, I admitted to liking the film but not being quite as enthusiastic as others. However, as time passed by and the opportunity to see the film in a theatrical setting became available, watching it a second time made me appreciate it much more. Edson Oda creates a beautiful meditation on the very nature of life: the triumphs that give way to celebration as well as the hardships that can suffocate the soul. Yet the piece never loses an affirming quality that makes it resonate deeply. The film is a complete portrait of the human experience and recognizes the collection of joyous and sorrowful moments which make existence such a vital event. Winston Duke's stoic yet sensitive performance leads a capable ensemble, and the detailed crafts shape this unique world. This is a tender story that manages to stay with you long after the credits roll.
9. THE HARDER THEY FALL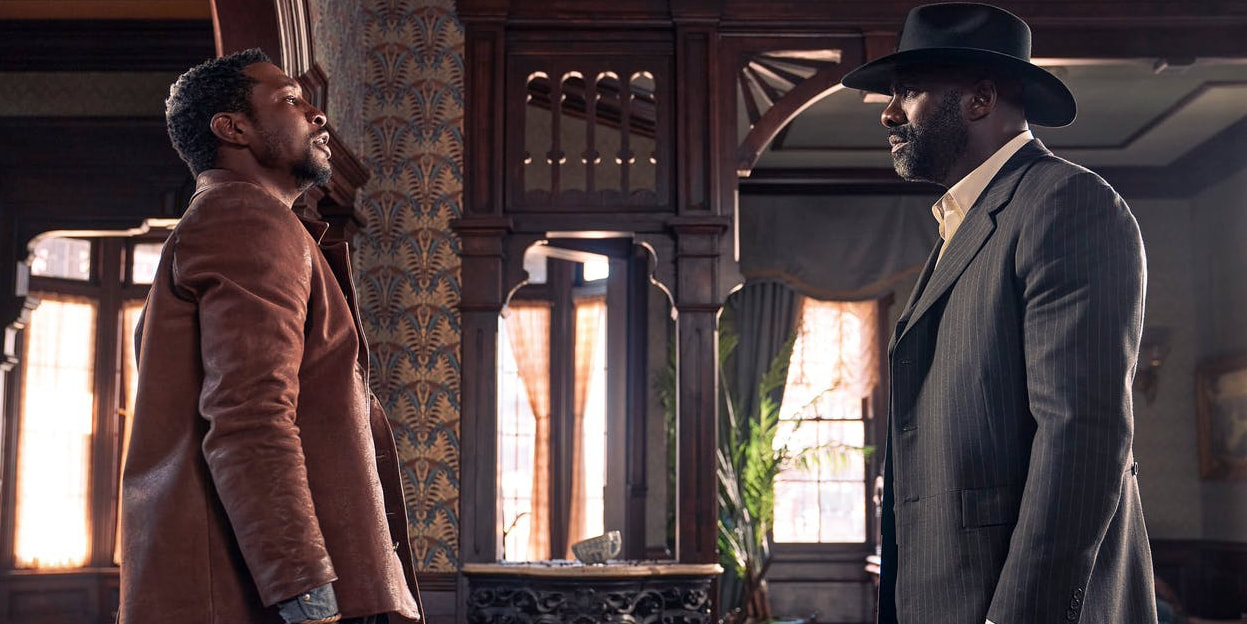 Watching "The Harder They Fall" in a theater was one of the most jubilant movie-going experiences of the year. It was such a delight to see the infectious energy of a stylish western work its particular magic. Jeymes Samuel creates a dynamic depiction of heroes and villains, ones who are framed within a familiar setting but are given the layers to make them pleasing characterizations. It can be easy to label this work as a pastiche of other filmmakers with a reverence for classic genre cinema that contains a contemporary twist. However, Samuel infuses this film with an earnest perspective that celebrates the filmmaking as well as strong characters. Every note is perfectly calibrated to deliver on both of these fronts, also aided by a terrific ensemble that bolsters incredibly alluring performances. Few films this year delivered on spectacle and storytelling quite like this one, an ode to a specific sliver of classic cinema that heard the call for diversity. It provided one of the most entertaining experiences in some time.
8. THE WORST PERSON IN THE WORLD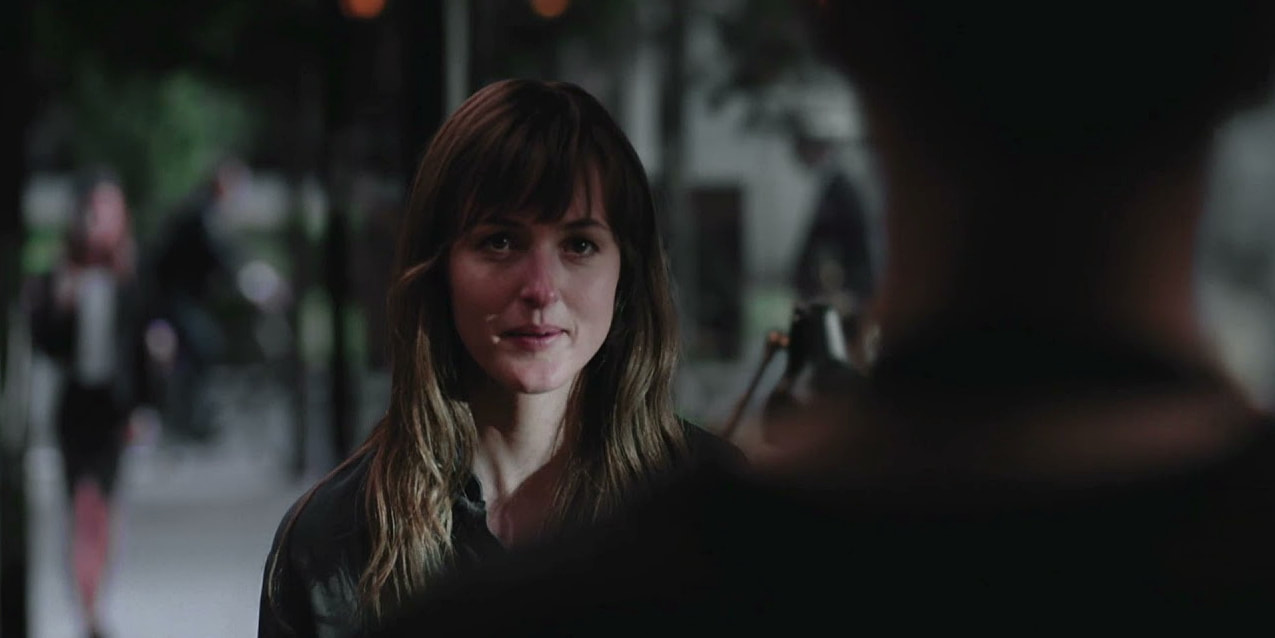 It's quite telling that Joachim Trier's "The Worst Person in the World" lets its audience know right away how challenging its protagonist will end up behaving. The examination of a young life fraught with self-doubt and anxiety has the potential to be a grating exercise, yet its presentation here is one of earnest humanity. It is hard to imagine anyone not being able to relate to the frantic emotional state of youth, chasing away valuable connections in the pursuit of an elusive state of mind full of content. When the self-sabotaging decisions reveal their consequences, it's a haunting yet powerful study of the journey towards self-discovery. This is beautifully embodied by Renate Reinsve's leading performance that is so natural to these compelling plights. However, one must also single out Anders Danielsen Lie for an endearing and heartbreaking portrayal that leaves one devastated by his impact. The end result is a story filled with compassion and contempt for all the frustrations one experiences and the valuable journey one can have in hindsight.

​7. MASS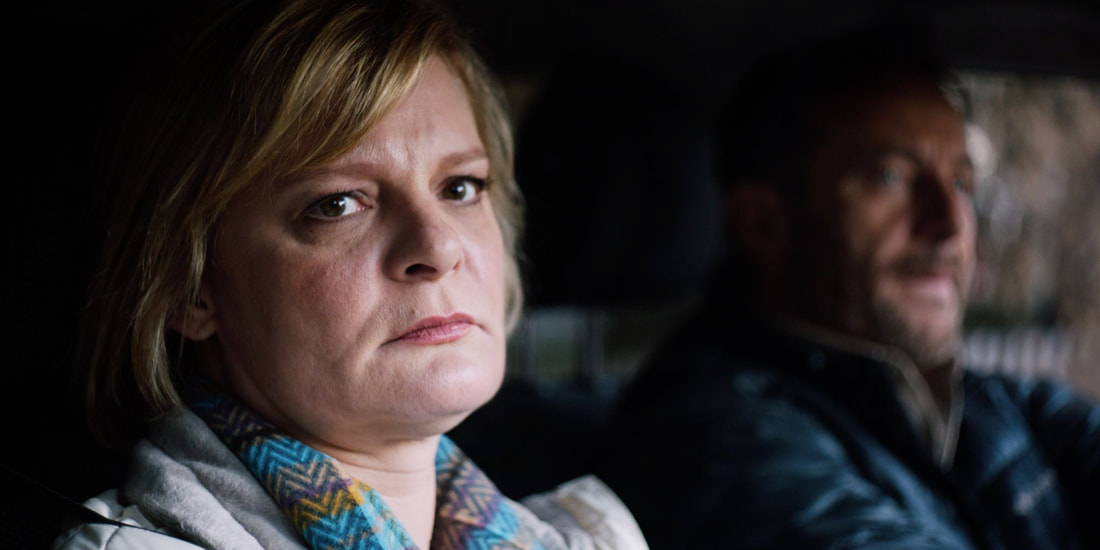 One may not think that a film that, mostly, takes place in a tiny room with only a handful of actors occupying that space would be one of the most gripping experiences of the year. However, "Mass" was able to do that masterfully in its quiet control. Franz Kranz manages to write an intriguing story whose simplicity lays the foundation for provocative conversations on the nature of mourning and anger, contextualized in our tragic contemporary climate of gun violence. Yet his direction is most fascinating as he holds the tension around a table of four individuals. Despite the great potential to do so, the narrative never becomes stale. The discussion showcases the complexity of these individuals, and their search for answers on a complicated topic leaves its audience enthralled with every turn. A remarkable achievement that would not have been accomplished without an incredible ensemble. Reed Birney, Ann Dowd, Jason Isaacs, and Martha Plimpton equally inform each other's portrayals and work as an essential unit that keeps one invested. The film is deceptively simple yet mines so much power while locked in a room, processing the swirling emotions that erupt in a time of emotional crisis.
6. A HERO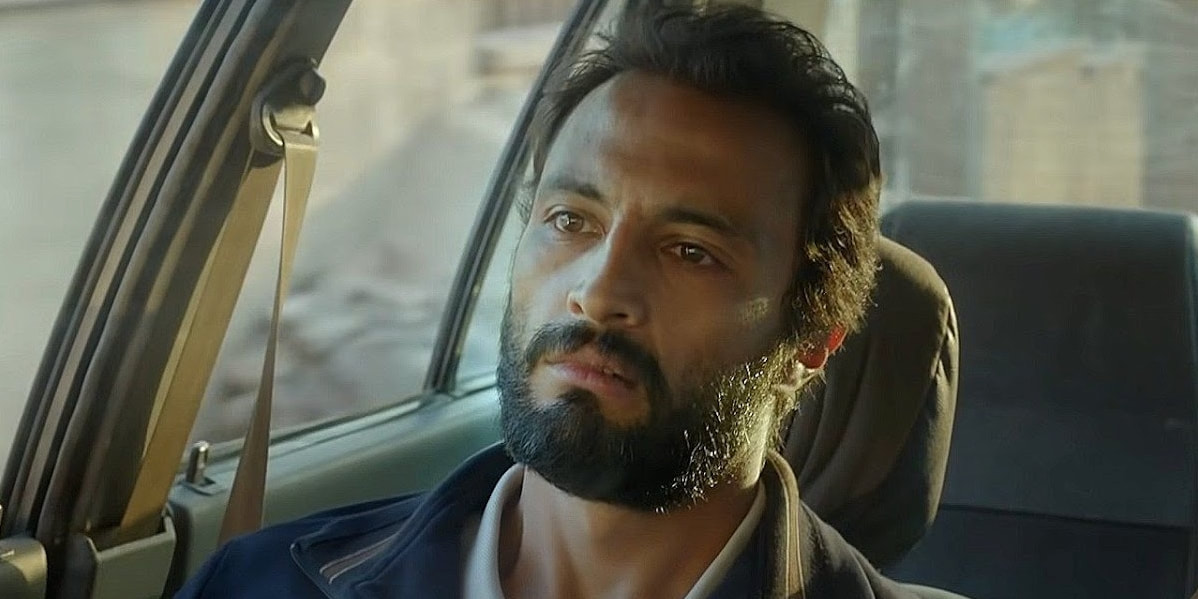 Ashar Farhadi is a particular master for creating intimate character studies that analyze the fractured lives of individuals who find themselves in challenging circumstances. He is known to showcase flawed people trying desperately to find absolution in their goals but are plagued by earnestly felt struggles. "A Hero" is yet another example of his skillful storytelling, centering the narrative around a man seeking to elevate his status beyond his past failings but finding roadblocks both outside his control and of his own making. There's a morality tale to be found, but it is one shaded with nuance that makes the unfolding story all the more stimulating. The drama is heightened in every frame without ever tipping into histrionics, and Farhadi's steady hand guides the audience through. This accomplishment would be so much more difficult without Amir Jadidi's incredible performance grounding it all, displaying the engaging charm that masks the rage and insecurities that run underneath. It's a layered portrayal that perfectly captures the spirit of the piece: how overly-ambitious good intentions often sabotage the road to redemption.
5. THE GREEN KNIGHT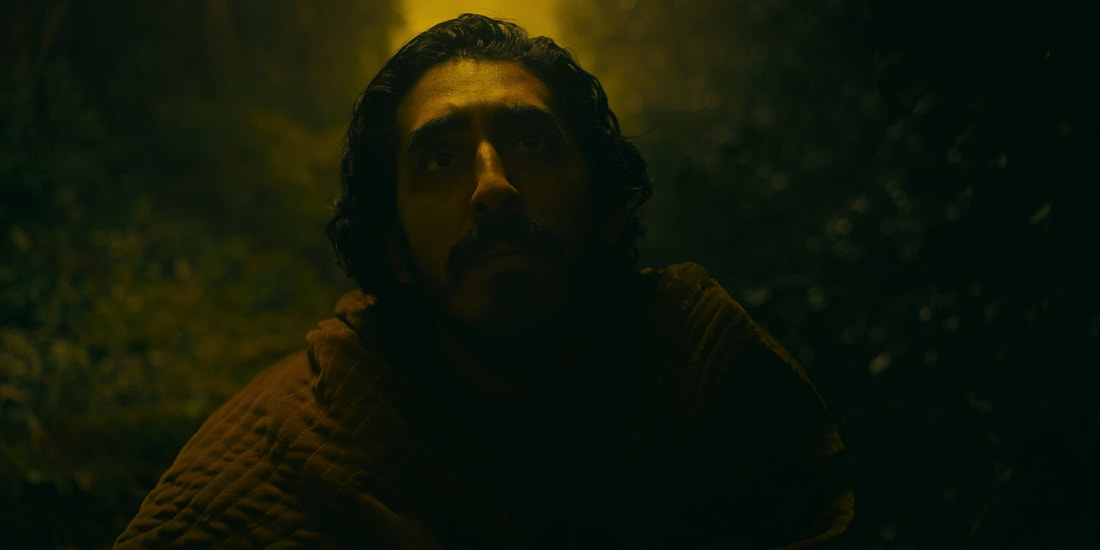 As someone who named "A Ghost Story" the best film of the last decade, you could say that I'm pretty much eager for whatever David Lowery has in store. "The Green Knight" was another project that did not disappoint, showcasing some of the most expertly designed crafts of the year. However, it isn't only the gorgeous cinematography, immaculate design elements, or impressively beautiful score that makes this such an engrossing piece. Within this narrative is a captivating tale that takes the familiar hero's journey and finds deeper meaning, choosing to forge ahead on the path towards glory and analyzing what such pursuits truly mean. The actual value of honor and legacy is most poignantly felt in the film's finale, an extended sequence of striking imagery without any dialogue that lands with staggering power. Rested on the shoulders of an exceptional performance from Dev Patel, Lowery proves once again his mastery at storytelling and his unique ability to present a fascinating world rich with thematic weight. This is yet another example of why his films are valuable experiences every time they come around.
4. IDENTIFYING FEATURES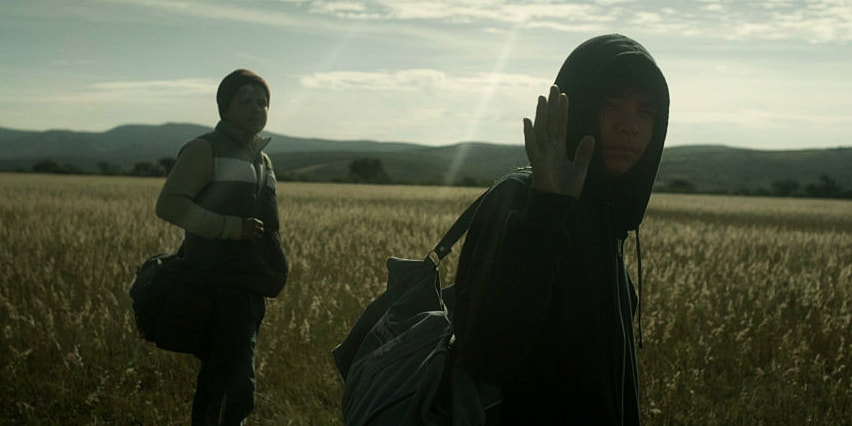 It says quite a lot that the impact of "Identifying Features" has never left me since I saw this film back in the previous January. Nearly a full year later, this enduring portrait of a tireless journey still resonates so deeply. Fernanda Valadez crafts an intimate and textured character study, captured through incredible cinematography that holds on to beautiful, stark, and even nightmarish imagery to inhabit an intoxicating landscape. The story cements itself in the perspective of ordinary citizens caught in the crossfire of pursuing personal salvation. The pace may be meditative, but the storytelling effectively simmers with the emotions of these individuals. Mercedes Hernández gives an exceptional performance as a mother searching for her missing child and encountering the obstacles and literal demons along the way. She conveys so much emotion just in her parting glances, and it's the glue that holds the entire cathartic journey together. This is an underseen gem that should absolutely be sought out because the film is a mesmerizing achievement that portrays a harsh environment with a hypnotic tone that's astounding to witness.

​3. SPENCER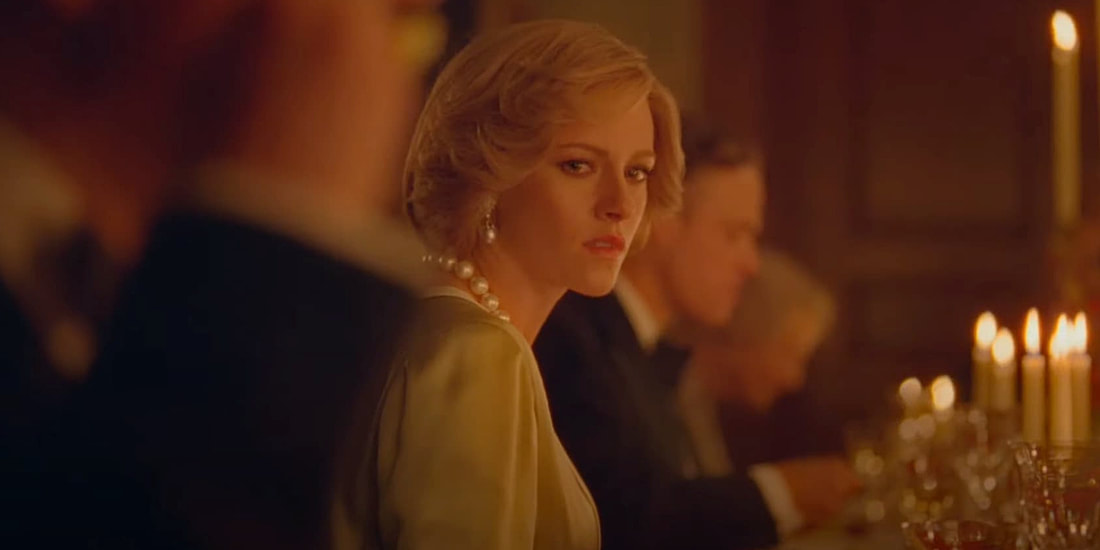 It is safe to say that when it comes to modern biographical stories on film, Pablo Larraín has a particularly unique take on them. The artistic method used to inhabit an intimate emotional perspective was exceptionally rendered in "Jackie," and that has continued here with "Spencer." The Royal Family has always been the subject of intense fascination, and this fictionalized account imagines the psychological horror inflicted on those existing within this prison of wealth and privilege. Every agonizing moment is sharply felt by the detailed filmmaking, and Larraín's vision is immersive within the storytelling. He amasses a harrowing portrait of a volatile soul being suffocated under the weight of expectation and isolation, and that anxiety is brilliantly realized thanks also to Claire Mathon's exquisite cinematography and Jonny Greenwood's eerie score. Additionally, Kristen Stewart's marvelous performance anchors the whole, embodying the vulnerabilities that threaten to submerge in a sea of insecurity were it not for a quiet strength that motivates her perseverance. It's a commanding turn in a film that manifests an enchanting aura of stifled beauty and heartbreaking dread.
2. SUMMER OF SOUL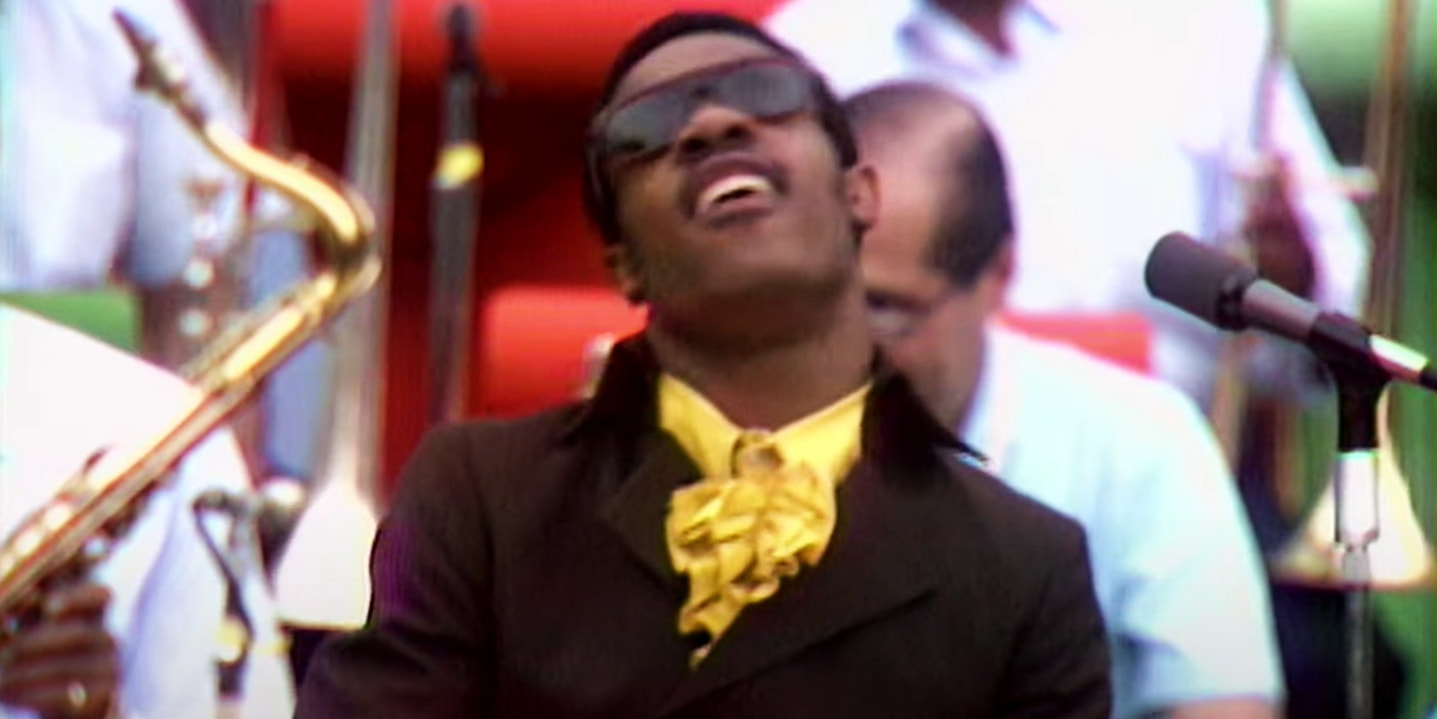 This past year was one full of ups and downs. Any event that could communicate a sense of joy was especially needed while surviving troubled times. That is partially what makes "Summer Of Soul" such a momentous display. It is nearly impossible to resist the infectious quality of the musical performances, some featuring familiar tracks and others quite possibly new discoveries. However, it is not only the performances that warrant such enthusiasm. Questlove assembles this archival footage in a way that reflects on the political ideologies of the day, contextualized by present-day interviews with many of the attendees. In doing so, he shows how powerful it was to give a platform that raised up the Black experience and celebrate all that encompasses such identity. Obviously, this objective has not lost any relevance in the decades since the cultural event, and seeing that reflected in this piece is poignant and cathartic. Few films were able to deliver both an entertaining spectacle and moving thematic messaging quite like this one, an experience that brings a smile to my face as the good vibes and powerful statements are made.
1. DRIVE MY CAR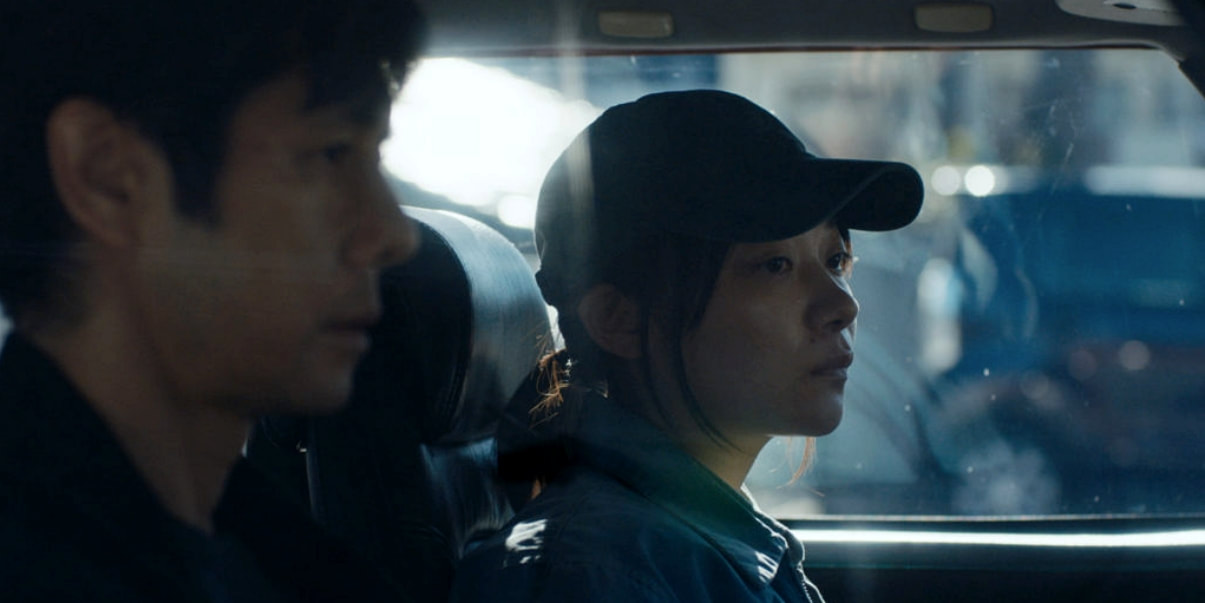 I've talked at length before about how much I was indeed won over by "Drive My Car" the very first time I saw it. However, it has a quality that has lingered in the mind long after the first viewing, and it has only grown even more in estimation. Ryûsuke Hamaguchi creates a sublime character study that presents a meditative introspection on the nature of grief and regret. He analyzes how these traumatic events of our past inform the paths we take in the future, reconciling every relationship we've made and finding a profound beauty in every interaction. The three-hour runtime can be seen as daunting, but the storytelling earns this opportunity to luxuriate in these spaces. Every emotion is played as a quiet simmer, but it speaks to the nuanced layers that every person has within them during this process of appreciating all that life can offer. That tone is matched in every performance in this cast, with Hidetoshi Nishijima maintaining a somber stoicism that covers a fragile core. Other great turns from the likes of Masaki Okada, Tôko Miura, and Yoo-rin Park demonstrate a fantastic ensemble that all manage to craft exceptional performances that are similarly impactful. As more time passes, the film's commentary on how people find meaning in their pain and continue to seek out the elation in such gratifying life experiences becomes more heartening. It makes it easy to declare it the best film of the year and a true masterpiece that cinema can offer.
​What do you think of my list? Let us know what you think in the comments section below or on our Twitter account. Be on the lookout for more of our Top 10's for 2021 and check out our Editor In Chief Matt Neglia's Top 10 list here. Our annual NBP Film Awards and the NBP Film Community Awards will come in a few days to allow you all some time to see those final 2021 awards season contenders.
​You can follow Josh and hear more of his thoughts on the Oscars and Film on Twitter at @JRParham