Ok. This is the last one. I promise. You've heard Top 10 lists for 2019 from Matt Neglia, Daniel Howat, Josh Parham, Ryan C. Showers, Cody Dericks, Kt Schaefer & Nicole Ackman and now I (for real this time) get to finish it all with my own list.
Of the 100+ films that I've saw last year, below are the ten which I feel most strongly, and it was only after I compiled them that I realized that half were either starring, were written by or directed by women. Yes, women in film aren't getting the opportunities that they should be and that continues to be a problem in contemporary Hollywood, but it's not for want of doing great work. Let's give all ten (and a few honorable mentions) the chance for a moment to shine.
Honorable Mentions: "Pain and Glory," "John Wick: Chapter 3 – Parabellum," "Uncut Gems," "The Last Black Man in San Francisco" & "Long Shot."

​​10. Midsommar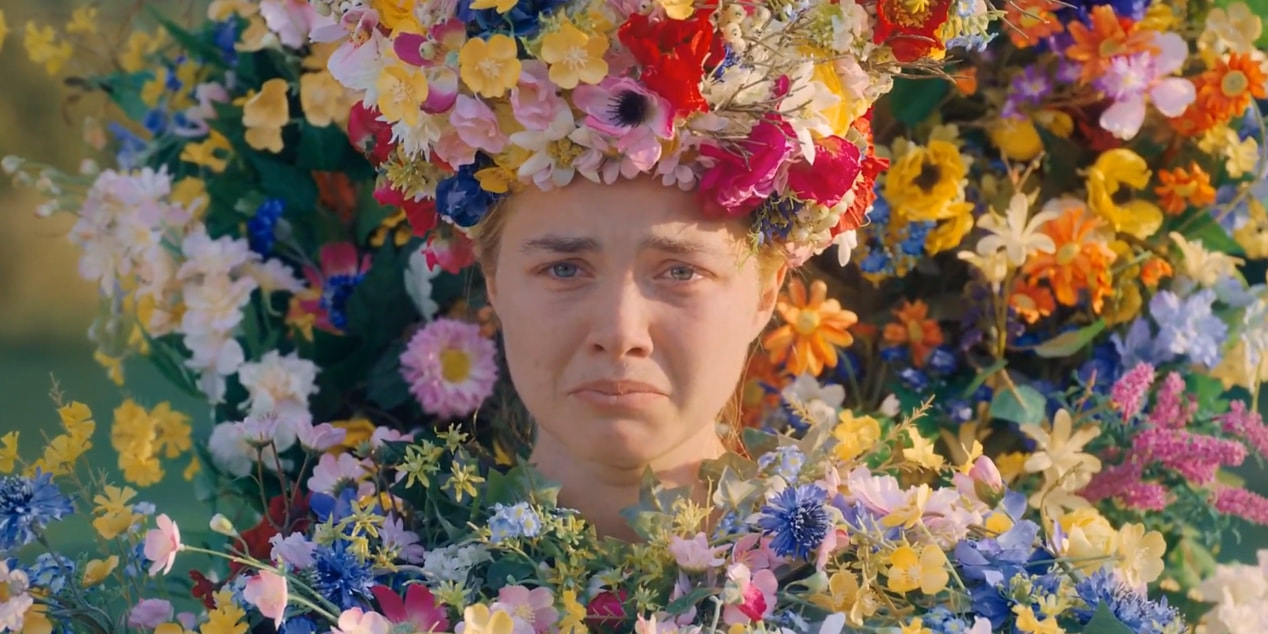 Ari Aster made an impressive directorial debut with 2018's "Hereditary," anchored by a stellar performance by Toni Collette, and expectations quickly arose as to what he had in store for us. The answer was the one-of-a-kind horror film "Midsommar," the only horror movie I've ever seen to be largely set in bright sunlight. Florence Pugh (Oscar-nominated last year for "Little Women") has a star-making part here as Dani, a college student who, after suffering a debilitating family tragedy, agrees to spend some vacation time in Sweden with a friend who takes her to his home town that is celebrating a festival that only happens every 90 years or so. What could possibly go wrong? In recent years, several of our most promising film artists (Aster, Drew Goddard, Jordan Peele) have made their first expressive splashes in the horror genre. Aster, with the help of Pugh's powerful lead performance, has taken a horror trope and ran to a new place with it. The result is a film that can't quite be compared with any other – an achievement in itself.
9. The Farewell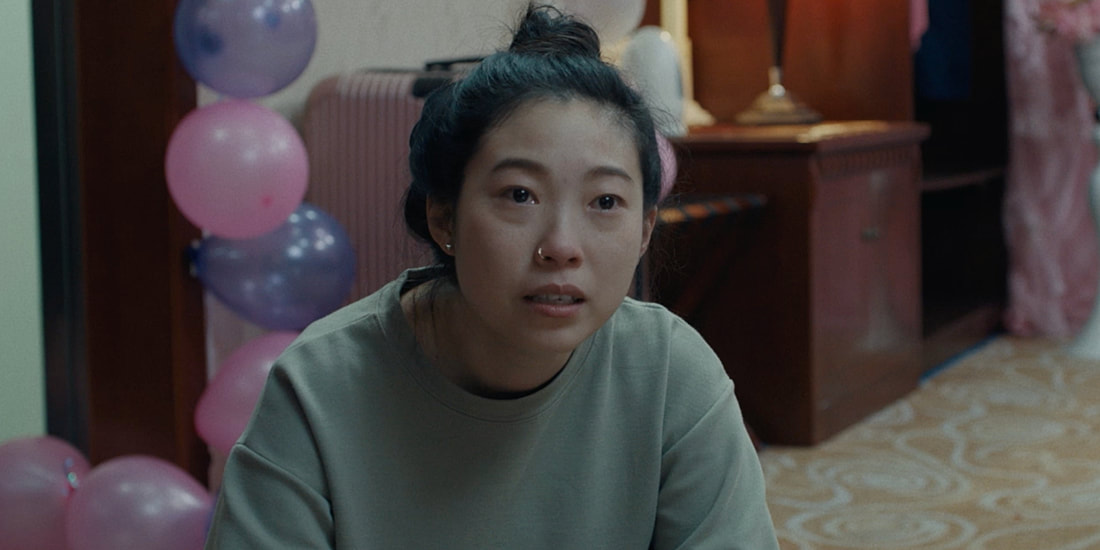 Lulu Wang's film "The Farewell" is an insightful look at family dynamics and several of the traditions of Chinese culture – in this case, of keeping bad news away from elders. Here, Chinese-American Billi (Golden Globe winner Awkwafina), who has a close relationship with her grandmother Nai Nai (Indie Spirit Award-winner Zhao Shuzhen), learns that Nai Nai, who lives in China, has been diagnosed with terminal lung cancer, but she doesn't know it yet. How do you say goodbye without arousing her suspicions? The solution comes with a wedding in China involving another family member which gives the American wing of the family the justification to come for the wedding but secretly to pay their respects to Nai Nai without arousing suspicion. In such a narrative-based film, Wang (the director) is wise to step back and allow Wang (the writer) the chance to give her actors the room to let their characters breathe, and in so doing, she manages to make another culture's tradition our own. Plus, there's a wallop in the closing credits that helps to put a bow on the entire film.
8. Little Women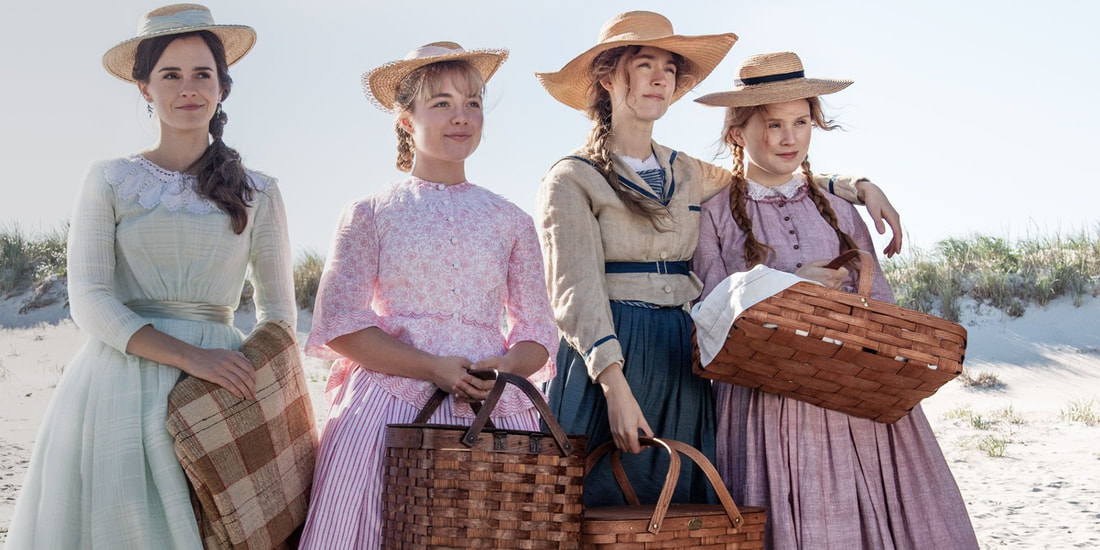 What's most remarkable about Greta Gerwig's film adaptation of the Louisa May Alcott novel is that her direction and screenplay are absolutely faithful to both the setting and the spirit of Alcott's novel yet being unquestionably modern in its approach. Gerwig's brilliant idea is to tell the story in two different timelines – with Meg (Emma Watson), Jo (Oscar nominee Saoirse Ronan), Amy (Oscar nominee Florence Pugh) and Beth (Eliza Scanlen) as both adolescents in one timeline and as young adults in the other. Although many of us have seen multiple versions of "Little Women" and know the story by heart, Gerwig's approach takes us off guard, almost on the edge of our seats, awaiting what's coming next. Gerwig has assembled a stellar cast to tell her story with Timothée Chalamet as Laurie, as well as Oscar winners Laura Dern, Chris Cooper, and Meryl Streep. What makes this version of "Little Women" distinctive is not so much the story, but the fresh pair of eyes that have helped bring this narrative to life.

​7. Portrait Of A Lady On Fire
Céline Sciamma's perceptive film is set near the end of the 18th century when artist Marianne (Noémie Merlant) travels by boat to a remote island to fulfill a commission to paint a portrait of bride-to-be Héloïse (Adèle Haenel) who, as Marianne quickly learns, doesn't want her portrait painted at all, as she isn't happy with her upcoming betrothal to a Milanese count. So her mother (Valeria Golino) introduces Marianne to Héloïse as her designated companion for her regular walks along the beach. Though Héloïse is stand-offish, she finds herself drawn to Marianne, even if the artist quickly returns to her room to compose what she observed about Héloïse on their walks, and the two women embark on a sexual affair. "Portrait of a Lady on Fire" is the best queer film in years, helped in no small part by Claire Mathon's gorgeously seductive cinematography, but it's Sciamma's writing and direction, as well as Merlant and Haenel's performances, that initially rivet you to the material and eventually allow you to luxuriate in its beauty.
6. Marriage Story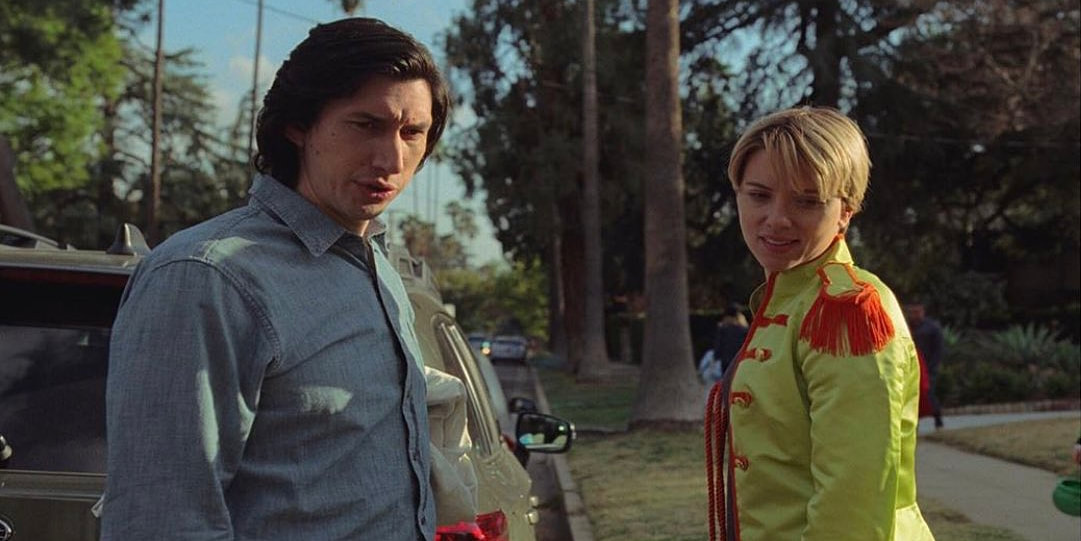 Noah Baumbach has made his most acclaimed film ever in "Marriage Story," a funny and painful look at a once-loving marriage that has gone south. Charlie (Oscar nominee Adam Driver), a renowned director of a New York theater company, and Nicole (Oscar nominee Scarlett Johansson), a promising movie star who gave up Hollywood to join Charlie's theater company, fell in love and got married, a union that produces a young son, Henry (Azhy Robertson). Charlie and Nicole eventually fall out of love, and each one's greatest relationship soon becomes that with their divorce attorneys (Oscar winner Laura Dern, Alan Alda, Ray Liotta). But in a strange way, Charlie and Nicole are brought together in their desire to provide continuity in Henry's life, even while their marriage is falling apart. Every year or so, there's a new film about divorce, and most of them are fine, but Baumbach and his cast bring a ferocious rawness to their approach to the material that is singular, the likes of which we haven't seen in a film in years.
5. Once Upon A Time In Hollywood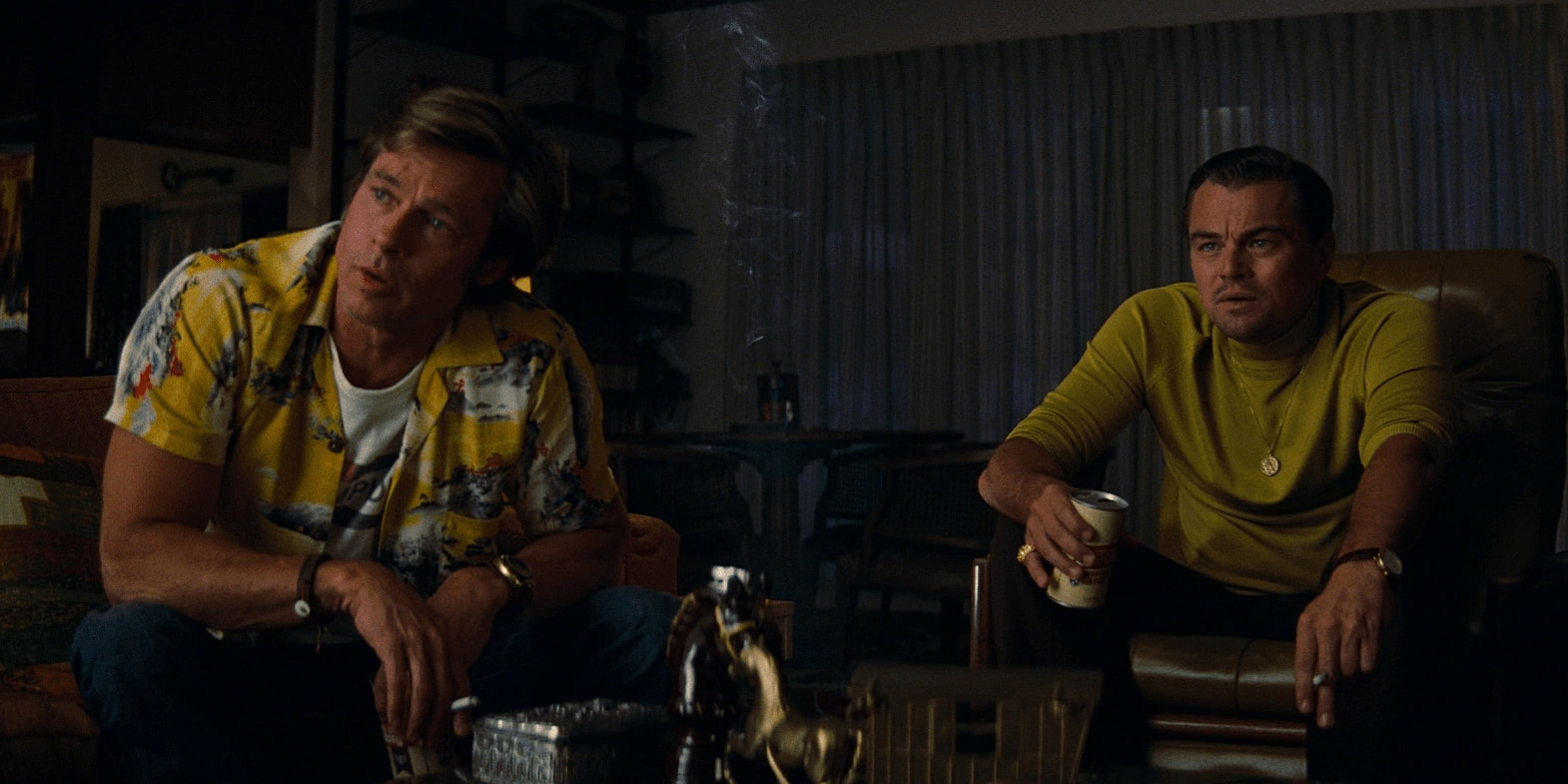 As he did in 2009's "Inglorious Basterds," writer/director Quentin Tarantino rewrites known history to tell his own version, this time of the murder of actress Sharon Tate in 1969. But "Once Upon a Time in Hollywood" is much more than that: It attempts to capture what Hollywood was like as it was on the cusp of a major change, from relying on stale studio product like "Doctor Dolittle" and "Hello, Dolly" to films that are more relevant to the times, such as "Easy Rider" and "Five Easy Pieces." Tarantino, a perfectionist (thank God), spares no expense in recreating what the businesses and marquees on Hollywood Boulevard looked like in 1969, and the verisimilitude gives "Once Upon a Time in Hollywood" a gravitas and a believability that it might not otherwise have. Add to that one of the best performances by Leonardo DiCaprio in recent years as well as an Oscar-winning turn by Brad Pitt, and you've got one of Tarantino's best films ever.
4. Transit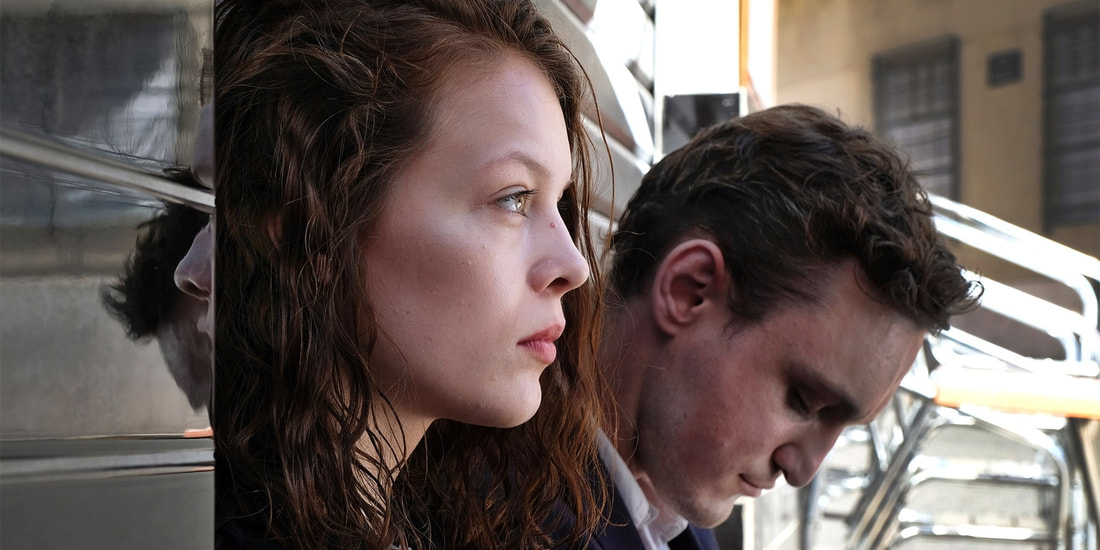 Though undoubtedly the least seen film of the Top 10, German director Christian Petzold's film is arguably the most imaginative. Based on the 1944 novel by Anna Seghers, set in France as the Nazis march from town to town ferreting out their perceived enemies, Petzold updates the same story to 2018, replacing the Nazis with young white nationalists (brilliant), showing no mercy as they prowl town to town seeking out those who disagree with them. Our hero, Georg (Franz Rogowski), is given a letter to deliver to a famous writer, but upon entering his hotel room, he finds that the writer has killed himself. What the dead writer possesses, however, are two letters of transit allowing him to escape the approaching white nationalists. Anyone who has seen the torches of the white nationalists in Charlottesville won't be able to deny the terrifying implications of the budding young Nazis here. Though written in 1944, the story has terrifying implications today, and Petzold makes the most of it.

​3. Booksmart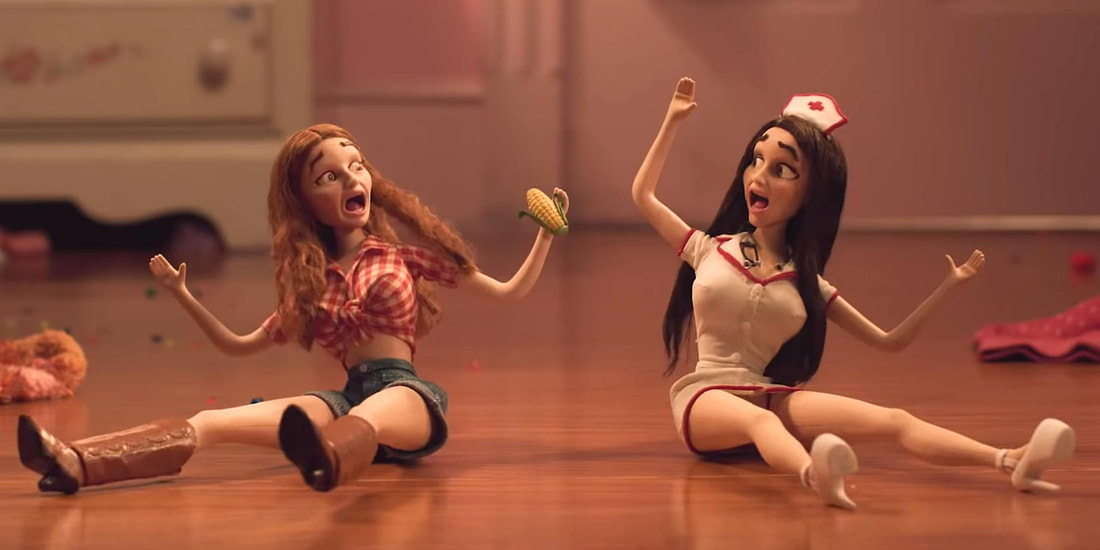 Olivia Wilde's spectacular directorial debut "Booksmart," is the comedy of the year, combining the smarts of such of the best high school-set films as "Clueless," but also displaying a welcome sensibility for the LGBTQ+ community. It's the last day before high school graduation and best friends Molly (Beanie Feldstein) and Amy (Kaitlyn Dever) pride themselves in having not partied, as they kept their noses to the grindstone and wound up getting into great colleges. But both are gobsmacked when they learn that many of their classmates who spent their high-school years partying also got into great universities. So on their last night together, they decide to party hearty. The results are not always pretty. The four-women team who wrote the sparkling screenplay created a script that's easily the year's wittiest, and Wilde's direction is uncannily assured for a debut director and promises other great films to come from her.
2. The Irishman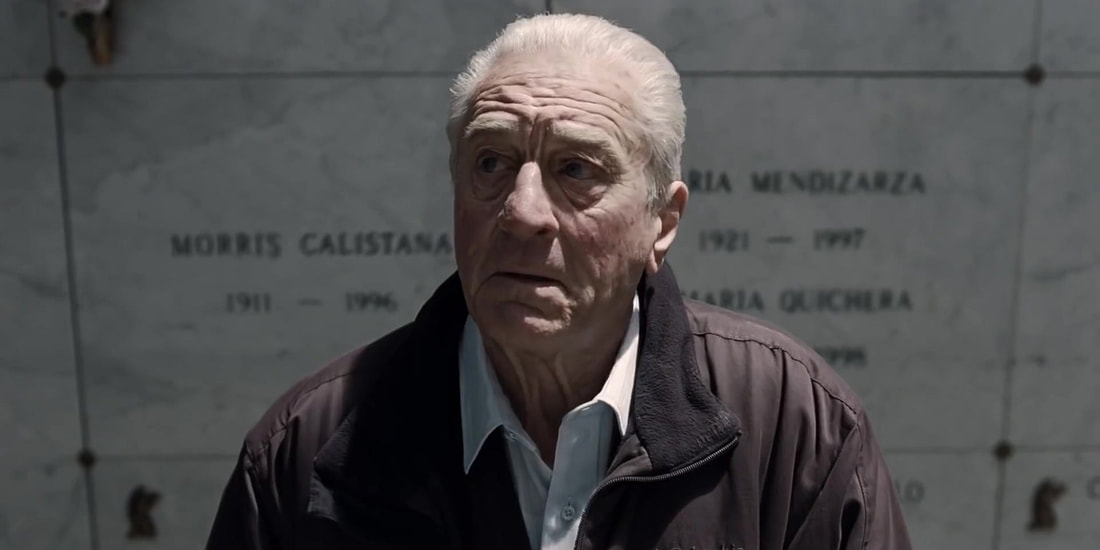 "The Irishman" is a major Martin Scorsese picture. I know there have been a lot of jokes about the film's 209-minute running time, but in Scorsese's hands, every minute is earned. This is a film that Scorsese could never have made as a young man, as it focuses on the regrets that an elderly man has upon looking back on his life as a Mafia hitman. At age 77, Scorsese can look back upon his remarkable career, and though he may have some regrets (who doesn't?), he can look proudly upon his body of work, of which "The Irishman" stands among the best. The emotional resonance of the work is deepened with the casting of longtime collaborators Robert De Niro and (out of retirement) Joe Pesci, both of whom won Oscars for Scorsese films. The criminal world milieu is of course completely in Scorsese's wheelhouse, but "The Irishman" has an extra element of nostalgia, as De Niro, Pesci, and Al Pacino's characters look back at their own lives and the choices that they may regret – a wisdom that comes, sometimes too late, with old age.
1. Parasite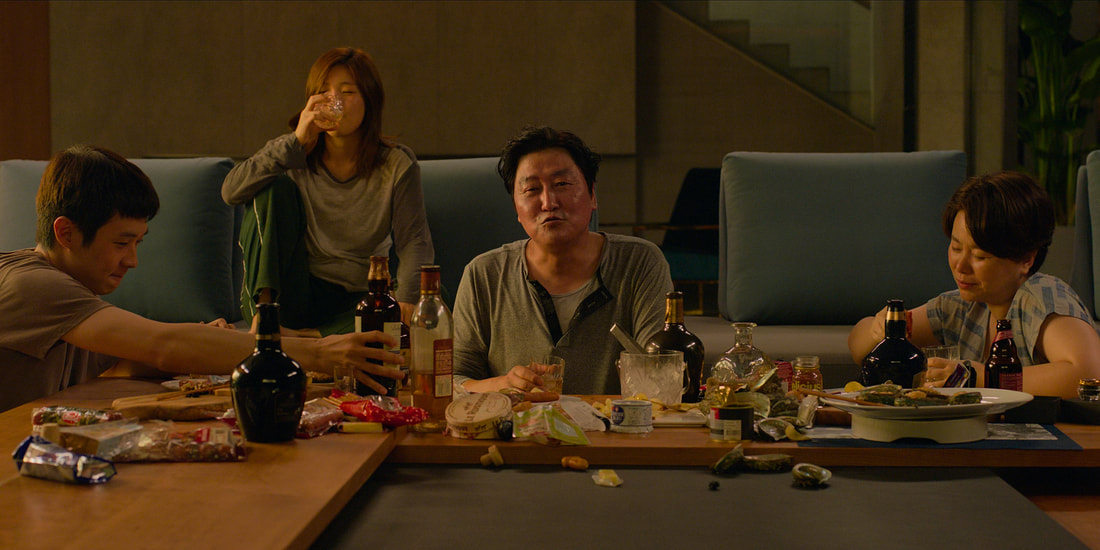 What can I say? I've been writing about Bong Joon-ho's masterpiece since I saw it back in June, but I'm still thrilled and gratified that The Academy voted it as Best Picture. Its look at income inequality in South Korea, a condition which of course is true in the United States, couldn't be more timely, but Bong wrapping his potent message up in the guise of a comedy/thriller is brilliant, bringing moviegoers to the cineplexes to see what has become the fourth biggest-grossing foreign-language film of all time. "Parasite's" combination of brilliant direction, an enormously imaginative screenplay and powerful, although un-nominated, performances by its cast, make for what I might be tempted to call a landmark for Asian cinema but is really a landmark in world cinema. My love and admiration for "Parasite" is well known on our site, and I believe that, at least for me, this marks the first time in decades that the year's best film was actually acknowledged by the Academy as the year's Best Picture.

To celebrate the end of the decade, be sure to vote on the NBP Community Award winners for the best of the 2010s here.
You can follow Tom and hear more of his thoughts on the Oscars and Film on Twitter at @thomaseobrien