This year's slate of Best Picture nominees falls under a vast spectrum of genre and inspiration. Some stories are refreshingly new, some intimately familiar. Regardless of originality, each film can find traces of itself in over a century of cinema history. For those looking to further their cinematic knowledge, I have prepared this list of recommendations based on the nominated films, finding inspiration in aspects of story, cinematography, themes, and performance.
ALL QUIET ON THE WESTERN FRONT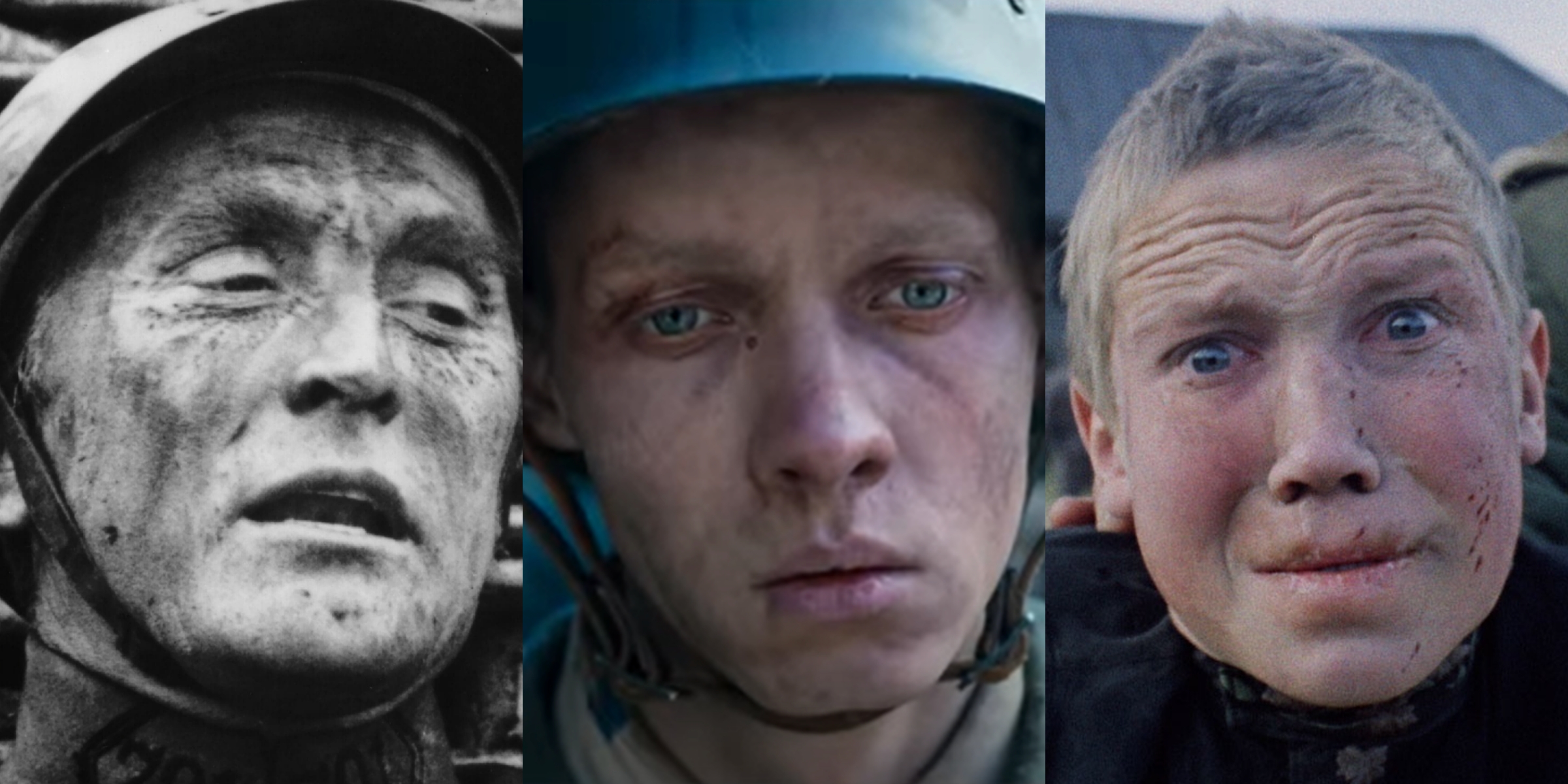 A seminal story of the effects of war, this latest version of "All Quiet on the Western Front" owes its story and style to over a century of cinematic portrayals of war and violence. While it can be easily compared to the 1930 American Best Picture-winning version, one can also turn to the early Stanley Kubrick feature "Paths of Glory," which recounts a case of high-ranking corruption in the French army during WWI. The film, based on the novel of the same name by Humphrey Cobb, features stunning scenes of trench warfare and a chilling plot of dehumanizing bureaucracy. For those willing to go a step further in the depiction of violence on screen, take a chance with Elem Klimov's haunting "Come and See." The stunned audience witnesses child actor Aleksei Kravchenko age decades in a matter of hours as he experiences the horrors of war, calling to mind the brilliant expressions of Felix Kammerer in "All Quiet on the Western Front." In both films, we watch helplessly as the light of innocence drains from a young man's eyes.
"Paths of Glory" is available to stream on Prime Video
"Come and See" is available to stream on Criterion
AVATAR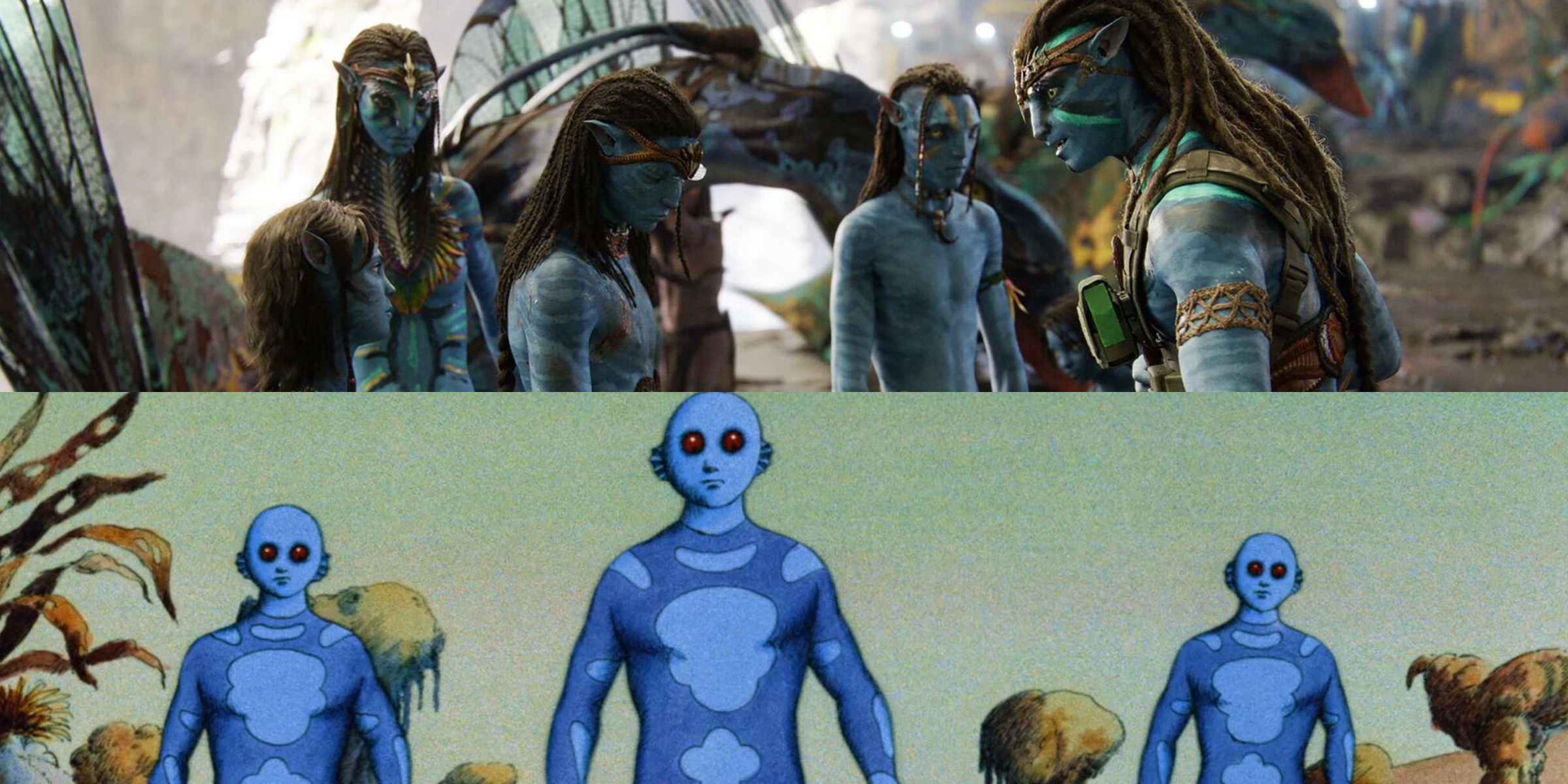 A continuation of James Cameron's "Avatar" saga and one of the year's most visually stunning films calls to mind other stories of men discovering new worlds on earth, underwater, and out in space. One can't help but wonder if Cameron considered another tale of giant blue people and imperialism when developing the story of the Navi, that being the 1973 experimental animated film "Fantastic Planet." Having won a Special Jury Prize at Cannes upon its premiere, this otherworldly surrealism odyssey has inspired the last few decades of animation and science fiction. Told through a distinct artistic style, the film's drawings fully transport the viewer into another world while, like "Avatar: The Way Of Water," telling an all-too-familiar story straight out of human history.
"Fantastic Planet" is available to stream on Criterion & HBO Max
THE BANSHEES OF INISHERIN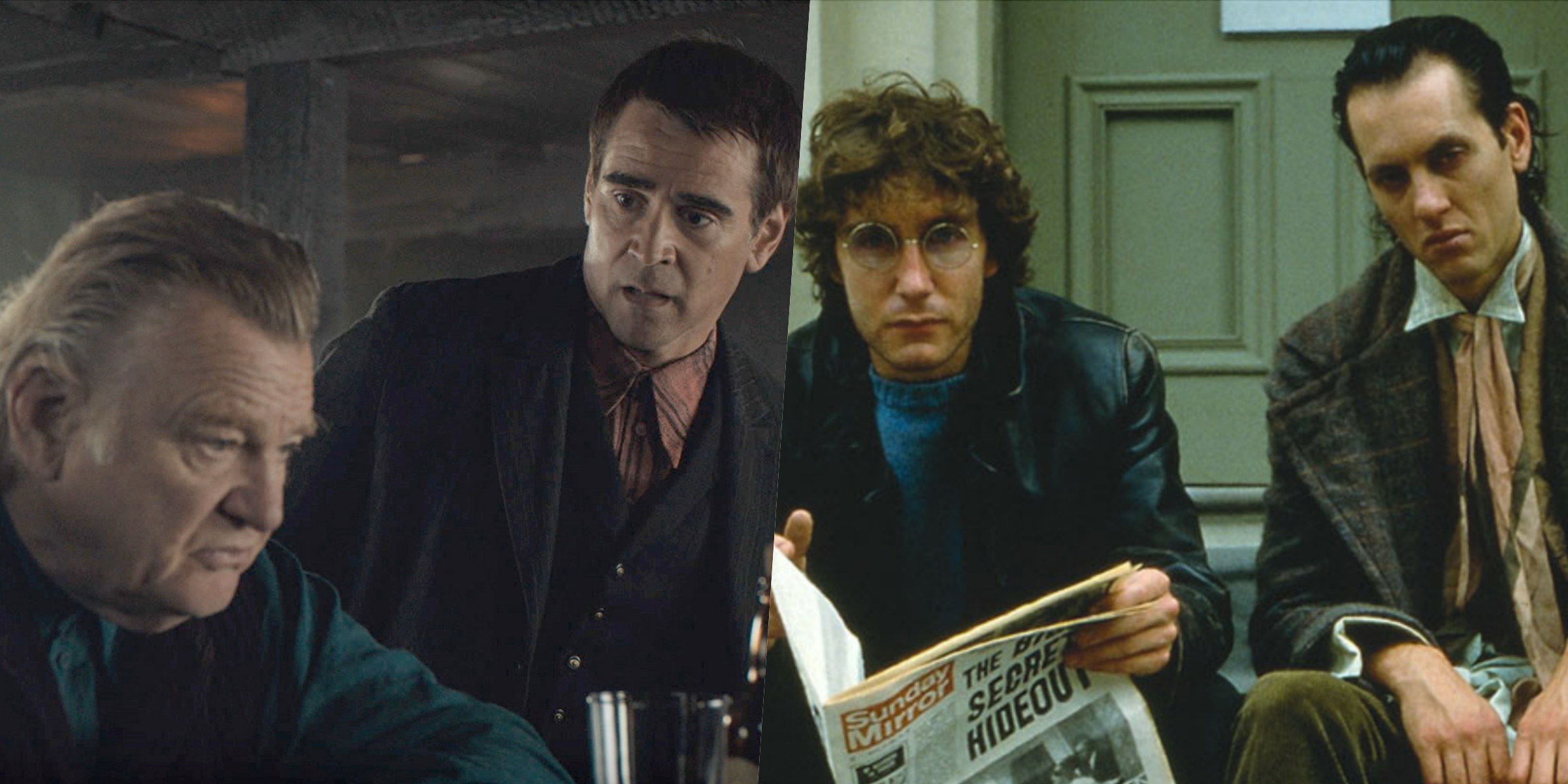 Martin McDonagh has once again constructed a whip-smart anti-buddy comedy starring Colin Farrell and Brendan Gleeson with "The Banshees Of Inisherin." For those who are in touch with McDonagh's distinctly British sense of humor that takes nothing too seriously and makes light out of darkness, may I suggest Bruce Robinson's cult classic "Withnail and I," starring Richard E. Grant and Paul McGann as a pair of aspiring actors whose lives are balancing precariously on unstable ground. Though a modest production, the film has gone on to be considered one of the greatest in the history of British cinema, perfectly encapsulating the idiosyncratic melancholy of the English working class and the fine line between tragedy and comedy.
"Withnail and I" is available to stream on Criterion & HBO Max
ELVIS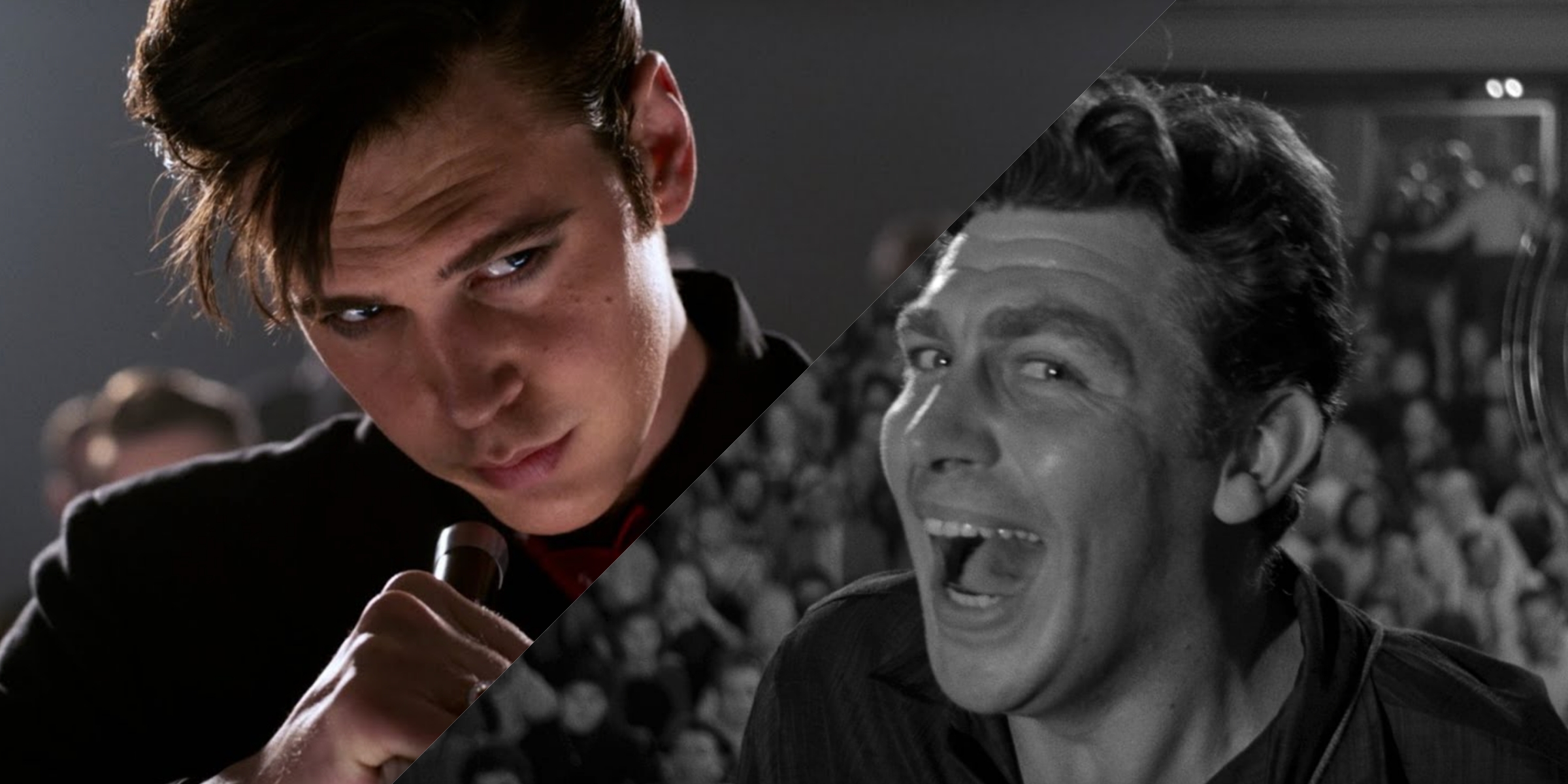 "Elvis" is a musical biopic unlike any other. Loud, colorful, and flamboyant, it aims to recreate the unobtainable glamour of mid-century America. Like most biopics, however, the fame is fatal, tearing the star from any resemblance to their real self. In Elia Kazan's "A Face in the Crowd," a small-town country singer becomes a corrupt, charismatic TV personality who is able to influence national politics and the country's economy with an endorsement or boycott. Played against type by consummate good-guy Andy Griffith, the fictional Larry "Lonesome" Rhodes demonstrates the power of the cult of personality used by celebrities and politicians alike and the grasp consumerism had on the American populace of the 1950s.
"A Face in the Crowd" is available to rent online
EVERYTHING EVERYWHERE ALL AT ONCE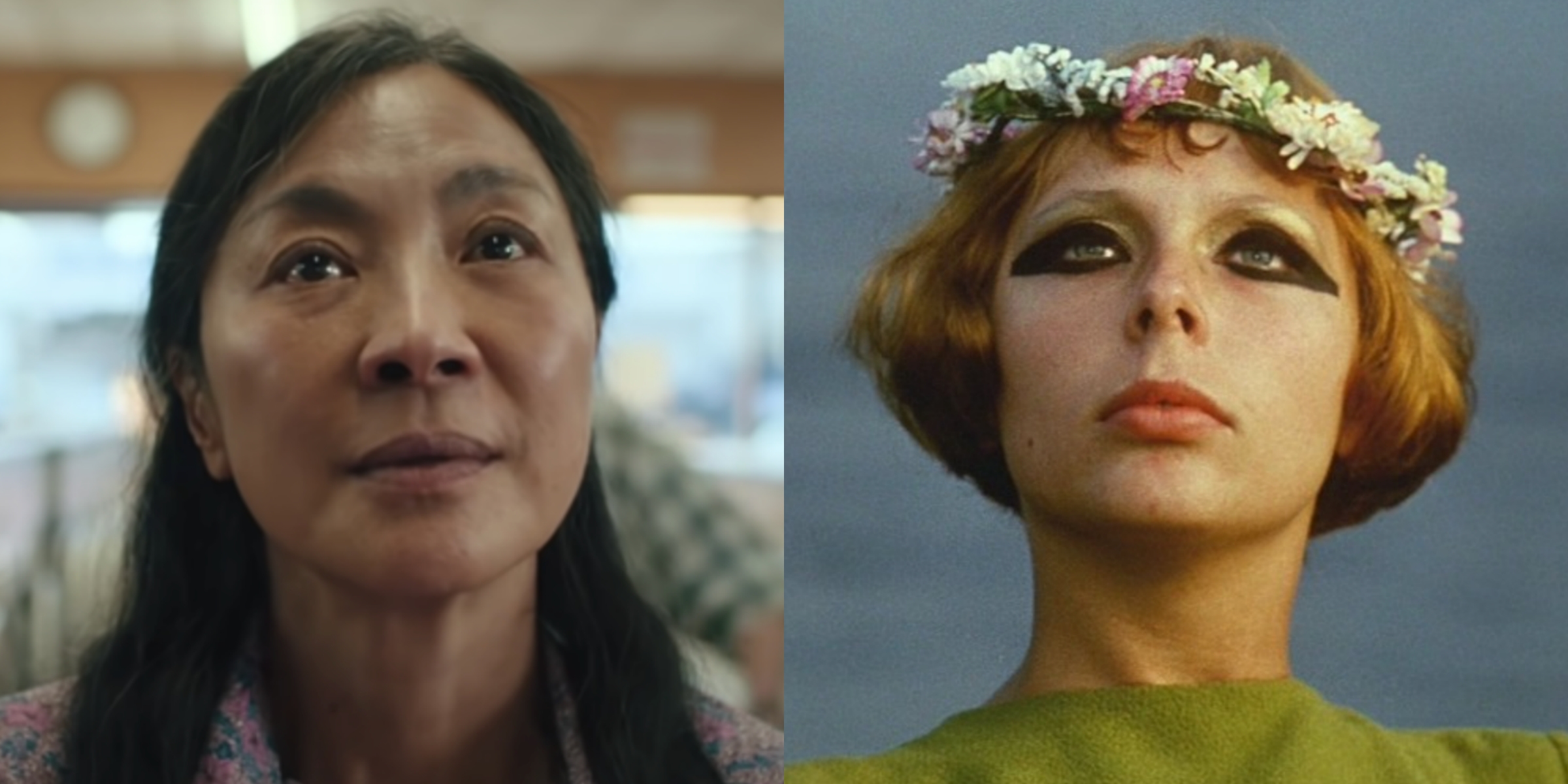 The Daniels' "Everything Everywhere All At Once" owes much of its success to its utter originality. While it makes overt homage to such titles as "In the Mood for Love," "Ratatouille," "2001: A Space Odyssey", and "The Matrix," fans of the Best Picture frontrunner should check out the equally rule-breaking of Věra Chytilová's "Daisies," a seventy-six minute 1966 Czech New Wave fantasy that throws out the conventions of traditional filmmaking in favor of decadent chaos as told through the female gaze. The film is kaleidoscopic, a flashing collage of turbulent images juxtaposed into a radical fantasy that is at once both nihilistic and hedonistic, reportedly stirring the ire of the contemporary political regime.
"Daisies" is available to stream on Criterion & HBO Max
THE FABELMANS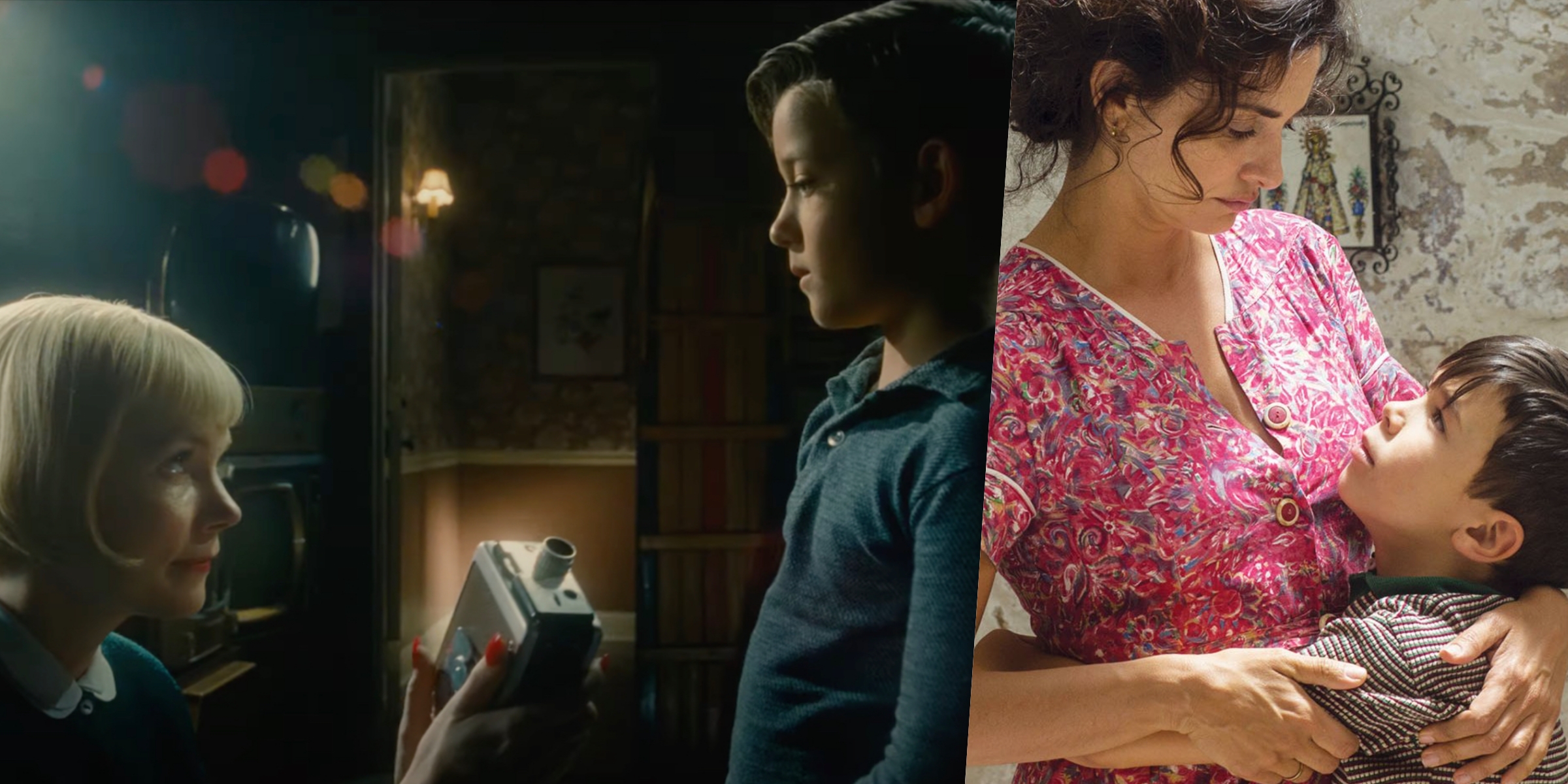 "The Fabelmans" is both a tribute to the art of filmmaking and a cautionary tale about the dangers of living your life through your camera's lens, especially as a child. While titles like "Cinema Paradiso" and "Belfast" immediately come to mind, or even this year's "Aftersun" and "Bardo" I would encourage lovers of Spielberg's latest feature to seek out "Pain and Glory" by Pedro Almodovar. The film follows an acclaimed but declining director, played masterfully by Antonio Banderas, as he tries to reconstruct several relationships broken apart by his substance abuse. He reflects on his career, past lovers, and deceased mother while reminiscing about his childhood and sexual awakening. Compared to Almodovar's other films, the film's overall tone is relatively reserved rather than flamboyant, telling the story with tenderness and authenticity.
"Pain and Glory" is available to stream on Starz
TÁR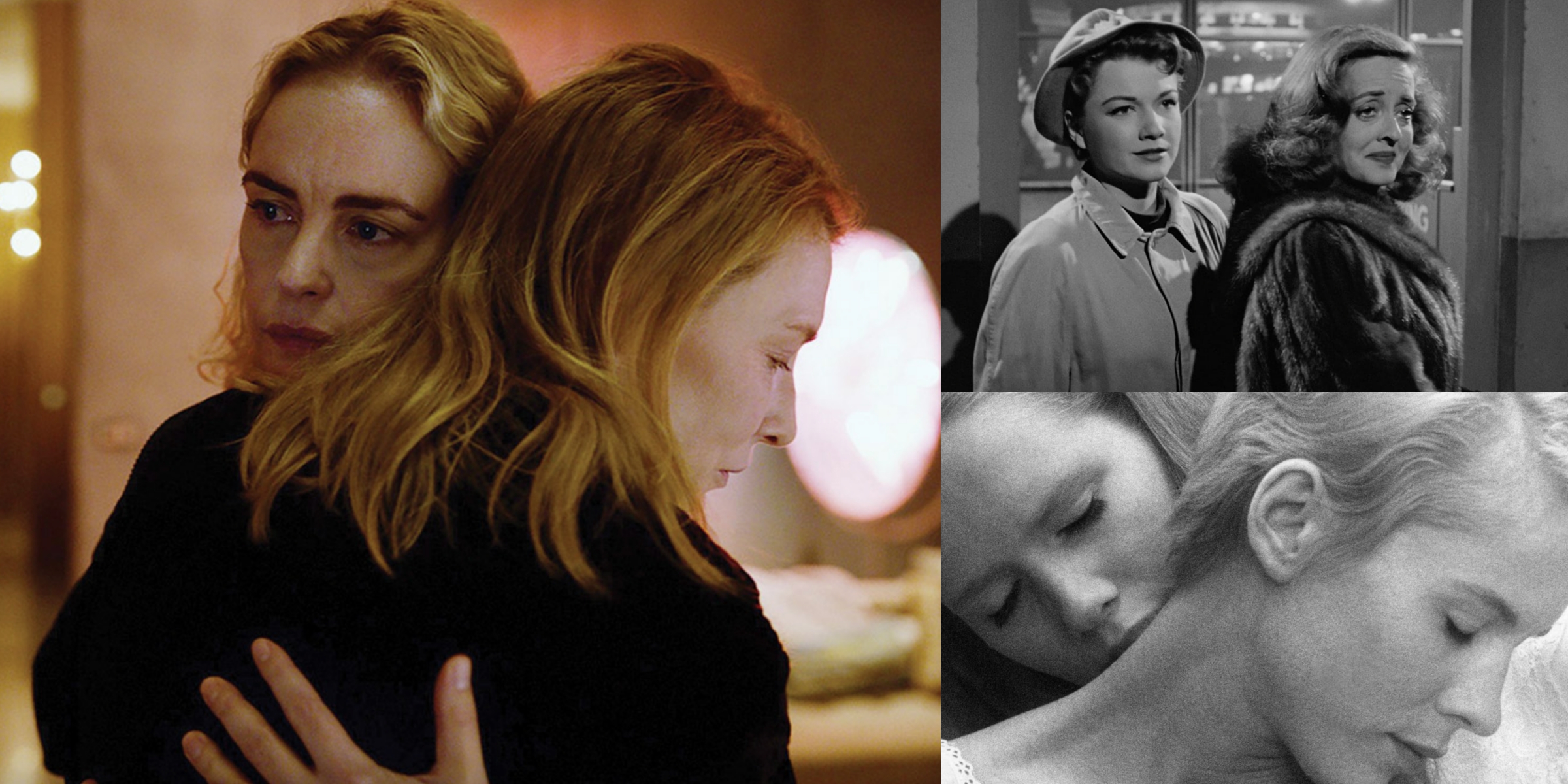 This haunting recollection of an artist like "Elvis," owes a debt to a century of films about stardom, fame, creativity, and artistry. Of course, much to some viewers' shock, Lydia Tár is not a real person, allowing director Todd Field to focus on the internal psychology of the artist rather than hitting biographical checkpoints. The Ingmar Bergman masterpiece "Persona" is called to mind, in which an actress undergoing a nervous breakdown is prescribed to live on an island with her equally disturbed nurse. As the film progresses, the women's images become intertwined, calling into question their individual identities. Though perhaps not a direct tribute, one cannot help but recall the plot of "All About Eve," another film that scrutinizes female relationships, both real and imagined, and reflects on the ways in which one's dedication to art can overtake their life. Both films, like "TÁR," offer similar portrayals of obsessive artistry and the loss of one's image through two distinctly different filmmaking styles.
"Persona" is available to stream on Criterion & HBO Max
"All About Eve" is available to rent online
TOP GUN: MAVERICK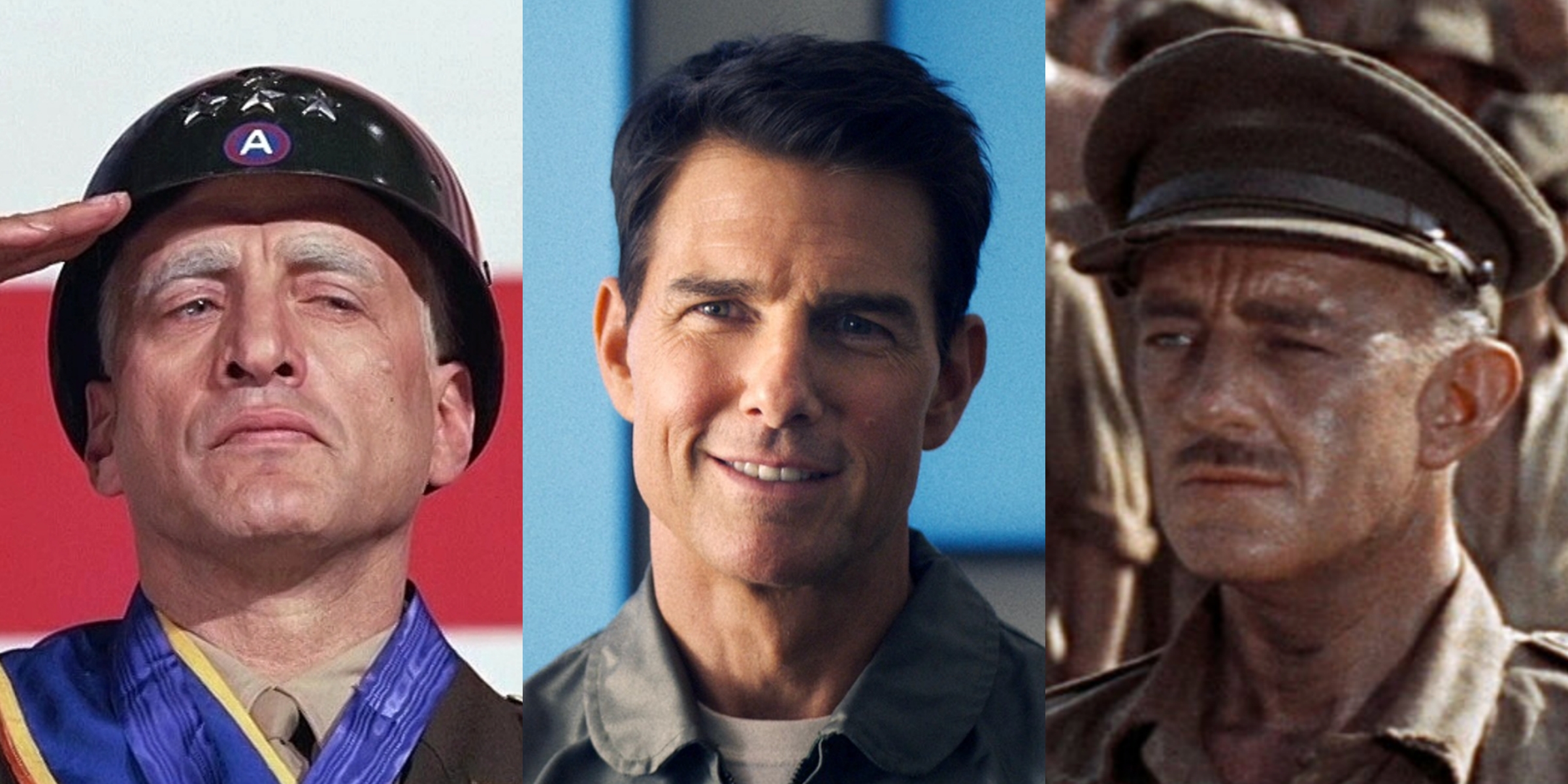 David Lean's 1957 Best Picture-winning "The Bridge on the River Kwai" begins with triumph, demonstrating the sheer willpower of the British Army and the excellence of its organization. As it continues, excellence turns into obsession and loss of direction. The focus on one's unobtainable goals, particularly in the case of the military, is a clearly reflected theme in "Top Gun: Maverick." The commitment to one's country, as well as the emotional toll of combat, is similarly portrayed in "Patton," another Best Picture winner about the controversial U.S. general which methodically portrays the military as an organization with rules and regulations, many of which are broken during the film's runtime.
"The Bridge on the River Kwai" is available on Criterion & HBO Max
"Patton" is available to rent online
TRIANGLE OF SADNESS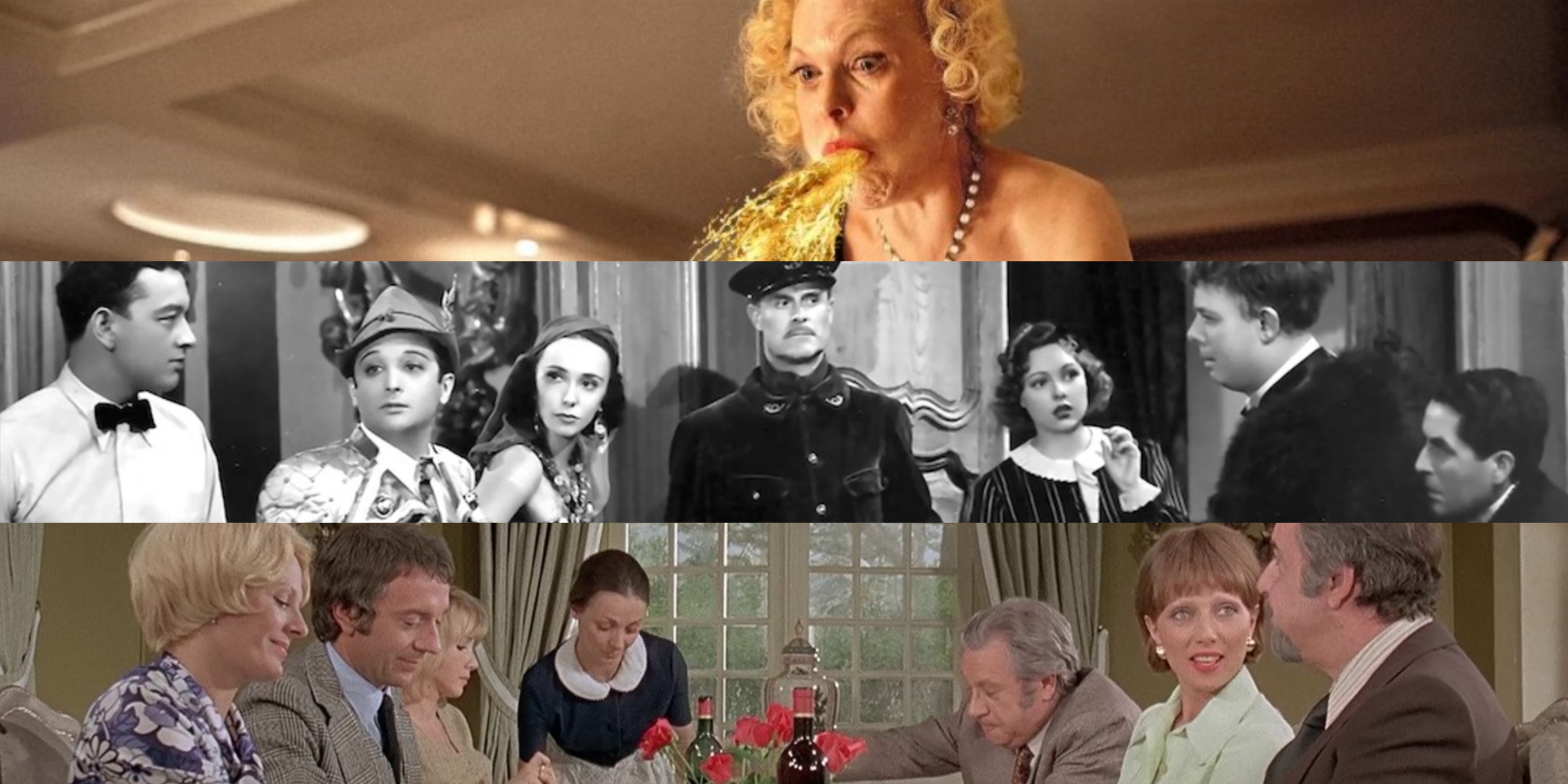 Ruben Östlund's latest tale of wealth and privilege, "Triangle Of Sadness," follows in the footsteps of filmmakers like Luis Buñuel, who told similarly satirical stories in his distinctly surrealist style, from "L'Age d'Or" to "The Discreet Charm of the Bourgeoisie." Those looking for a more traditional style should seek the work of French Impressionist filmmaker Jean Renoir, whose "The Rules of the Game" is consistently regarded as one of the greatest films ever made. Told with subtlety rather than heavy-handedness, the French government banned the film at the time for its honest portrayal of how wealth can easily corrupt one's morality. Renoir almost tricks the audience into craving decadence through lush cinematography and intricate set design, concluding his farce by pulling us back into reality.
"The Discreet Charm of the Bourgeoisie" is available to rent online
"The Rules of the Game" is available to stream on Criterion & Kanopy
WOMEN TALKING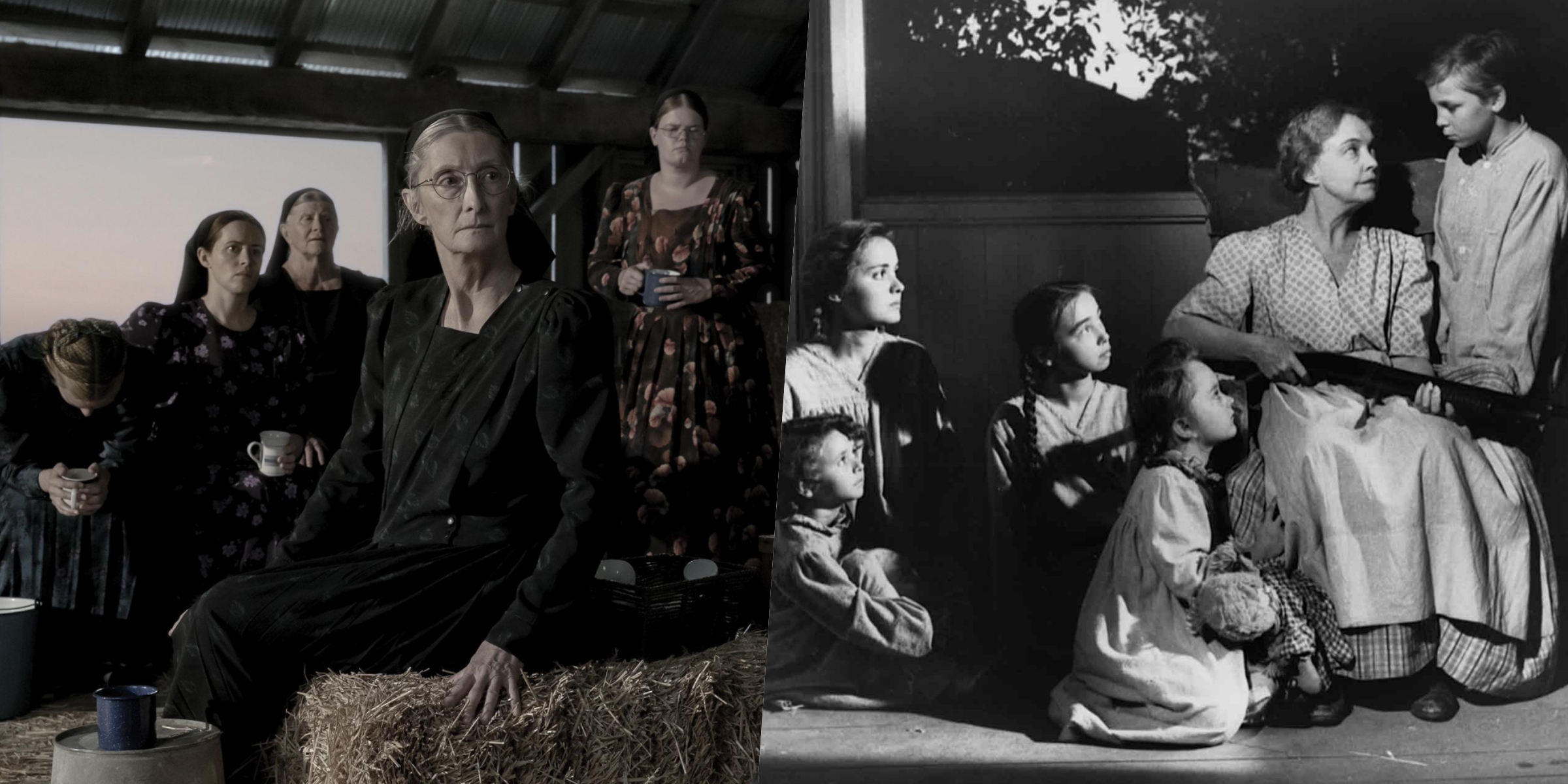 The sole directorial effort of actor Charles Laughton, "The Night of The Hunter," follows a pair of children on the run from their stepfather, a religious fanatic who killed their mother supposedly on God's command to inherit her small fortune. Taking visuals and stylistic inspiration from German Expressionism, the story unfolds like a cautionary folktale about bogeymen and fairy godmothers. The murderer in question, played by the ominous Robert Mitchum, uses religion to justify his acts of terror, much like the men in "Women Talking," while the children's savior, played by silent era legend Lilian Gish, uses the same logic as a fierce protector of the neglected and vulnerable.
"The Night of The Hunter" is available to stream on Prime Video
What do you think of my recommendations? How many of these have you seen? Please let us know in the comments below or on our Twitter account.