This year has provided us with an intriguing, dynamic set of films nominated for Best Costume Design at the 95th Oscars. Historically, the winner of the award has fallen into one of three categories: historical pieces, films about fashion, and science fiction. Awards are rarely given to contemporary dramas (with some exceptions if Edith Head is involved). Simply put, much like in the Best Editing category, Academy voters like it when the costume design is obvious, and this year's category is no exception. The exceptional comes in the variety and originality displayed by this year's roster of nominees.
BABYLON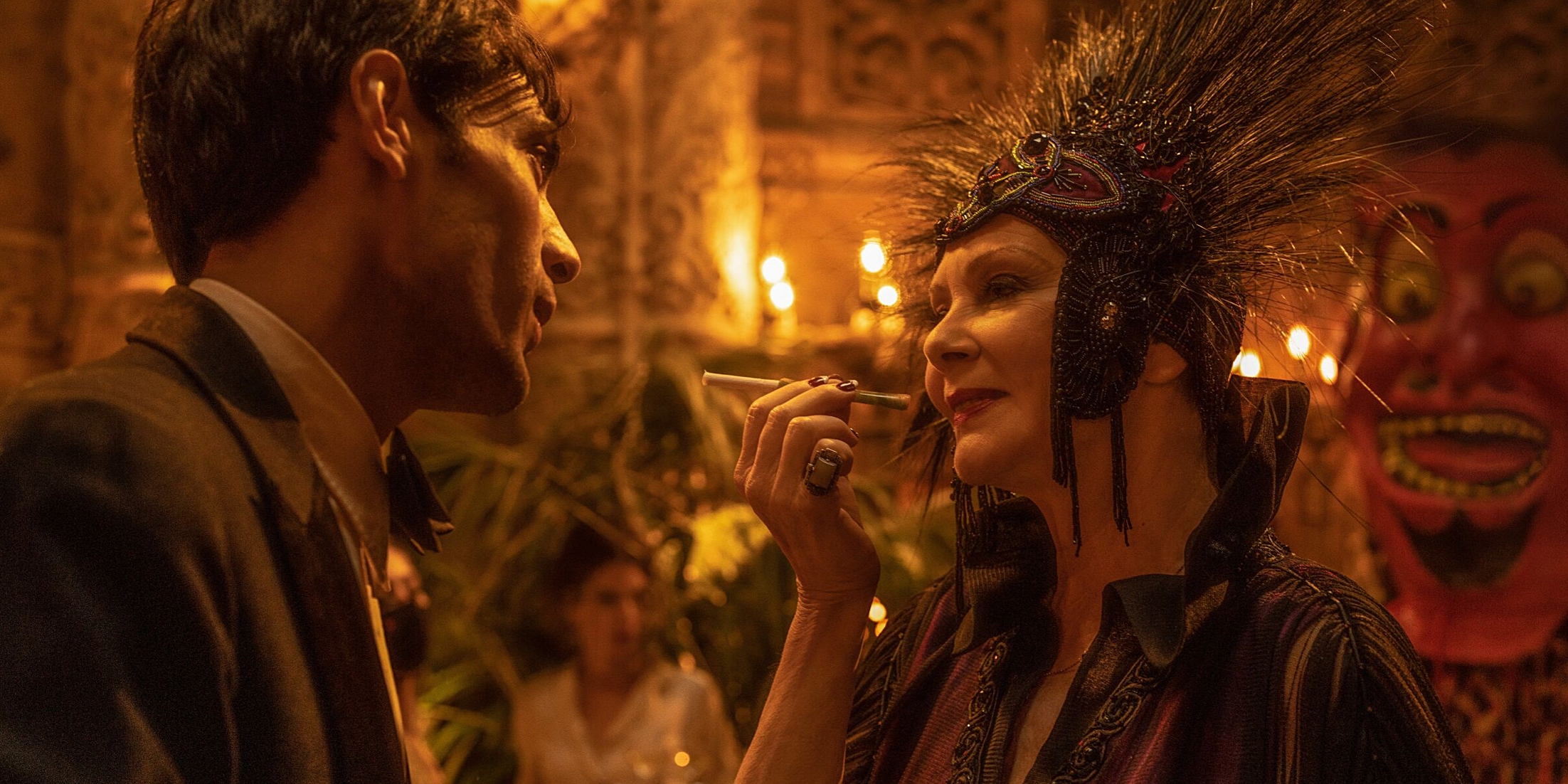 The luxurious, exotic world of silent era Hollywood serves as a playground for "Babylon" costume designer Mary Zophres, who has worked with director Damien Chazelle on three of his films and other notable filmmakers such as the Coen Brothers and Stephen Spielberg. We have seen the "roaring twenties" on screen countless times. Zophres had the challenge of presenting this era in a unique way that's evocative of the time period while being understood by modern audiences. According to the unreliable words of Kenneth Anger in his novel, "Hollywood Babylon," money was no object when it came to one's wardrobe:
"The stars were also costumed in the height of fashion for any appearance in public, with La Swanson leading the parade down Peacock Alley. Gloria's yearly clothes bill itemized at fur coats, $25,000; other wraps, $ 10,000; gowns, $50,000; stockings, $9000; shoes, $5000; lingerie, $10,000; purses, $5000; headdresses, $5000 and a $6000 cloud of perfume."
This list of luxury is most evidently seen in the costumes of Elinor St. John, played by Jean Smart, who exudes the opulent air of Old Hollywood even during the most casual occasions. Headpieces, fringe, feathers, and sequins dazzle underneath the film's onslaught of blood, sweat, and other bodily fluids. On the other hand, when actors and moviemakers are hard at work, they adopt a wardrobe clearly inspired by modern-day functionality. Margot Robbie's red number (one couldn't quite call it a dress) worn in the film's opening sequence doesn't look like anything a sensible person would wear during the time period but tells the modern audience immediately what to expect from this character. Despite the film's ostentation (which voters love), the film's overall underperformance on nomination day makes it an unlikely candidate to win the top prize.
BLACK PANTHER: WAKANDA FOREVER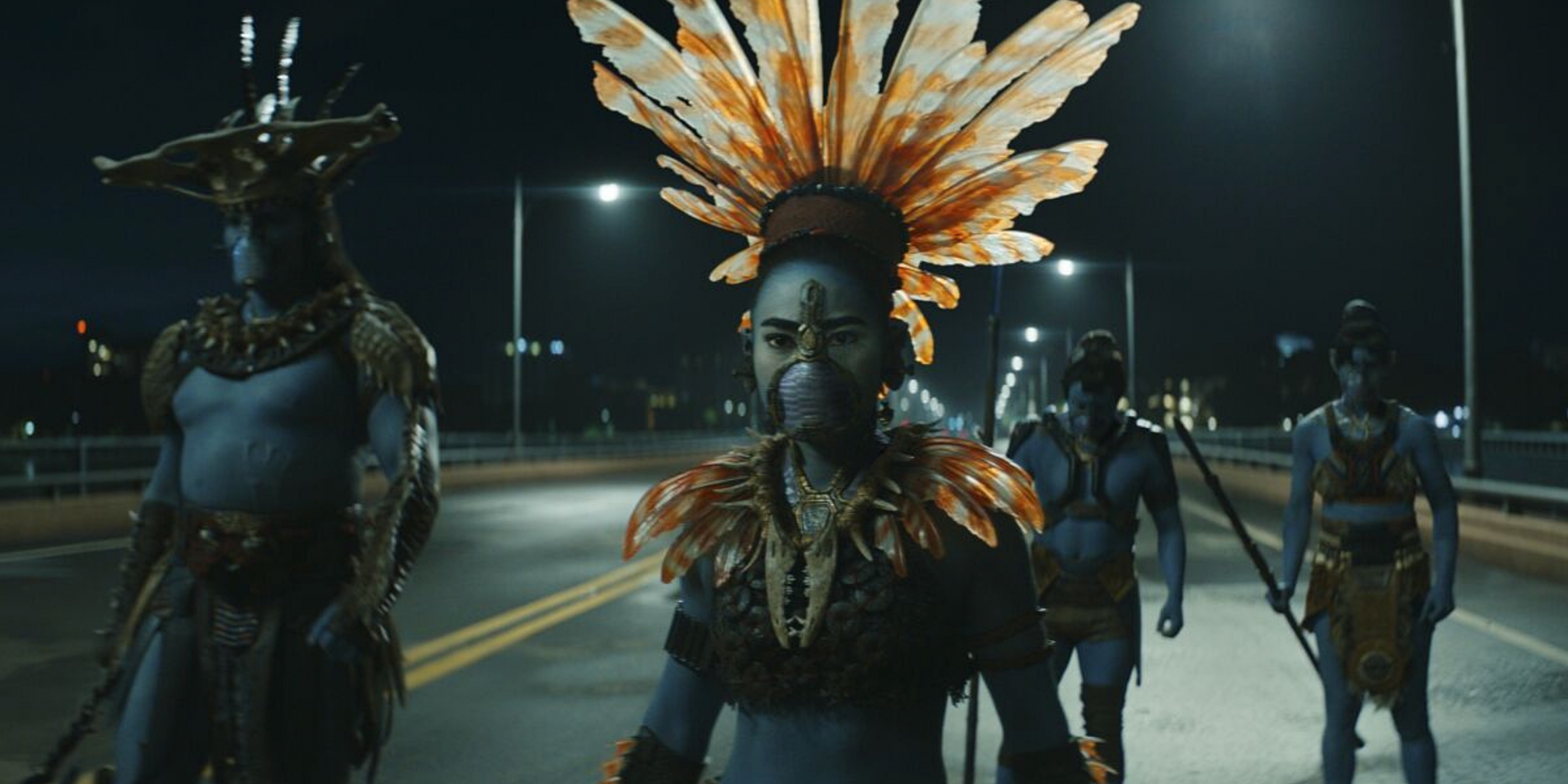 Ruth Carter's Best Costume Design win for "Black Panther" in 2018 was historic, as no Black artist had ever won that award up to that point. Given the recency of this triumph, it is no surprise that she should find herself nominated in the same category for the film's sequel, "Black Panther: Wakanda Forever," nor is it out of the question for Carter to repeat her success at this year's awards ceremony. She has already won the award for Best Costume Design at this year's Critics Choice Awards and displays new evidence of her creativity in introducing the Mesoamerican-inspired kingdom of Talokan. Carter and her team had to toe the line between staying true to her original designs from 2018 and creating something new and original for this story's growth and perseverance. The film's costumes manage to seamlessly blend the traditional, taking inspiration from various African nations and the unexpected, calling to mind the afro-futuristic imagination.
ELVIS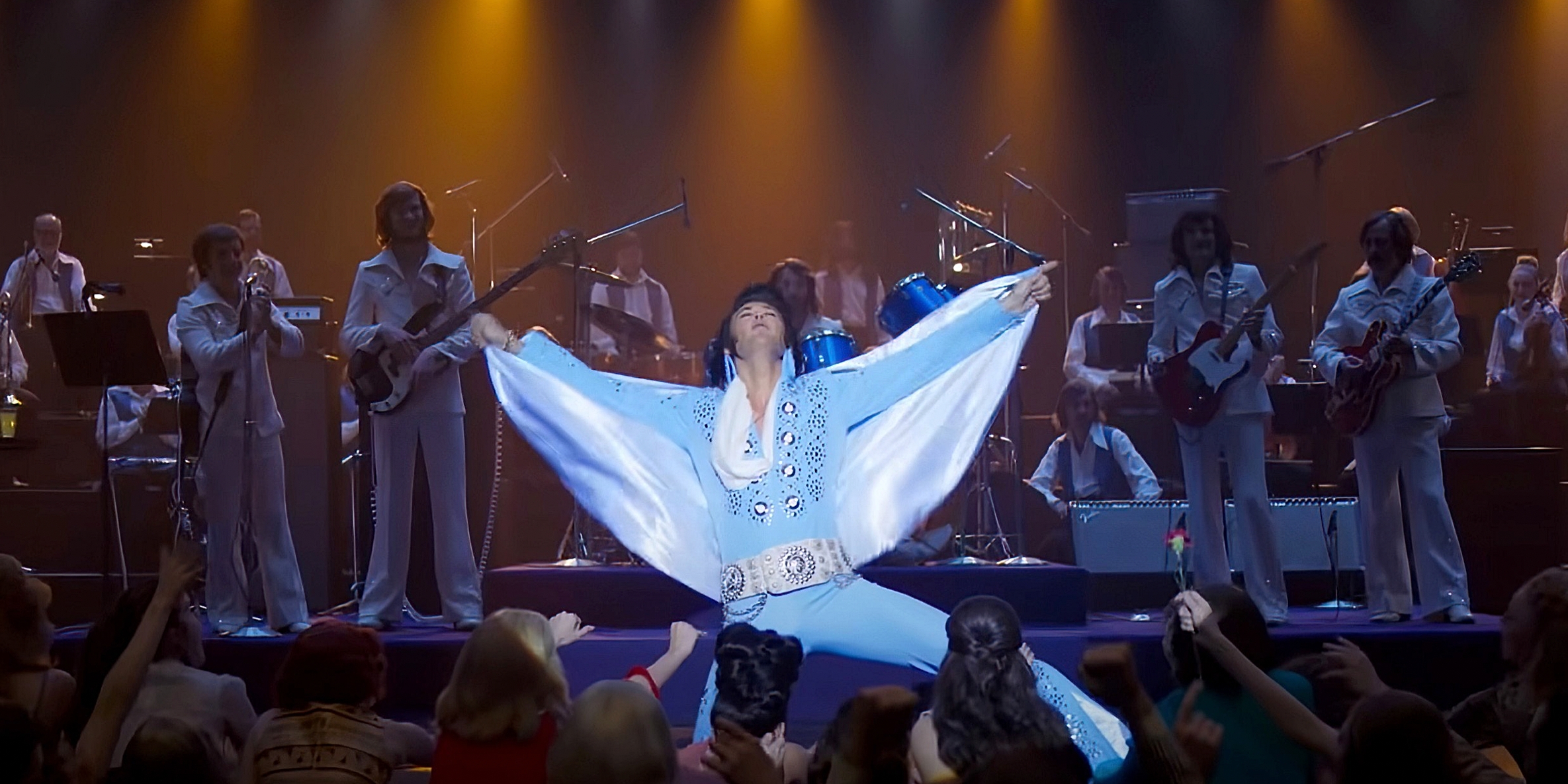 Catherine Martin is no stranger to the Academy Awards. She has won a total of four Oscars for both her costume and production design, all for films directed by her husband, Baz Luhrmann. Once again, she is nominated in both categories for "Elvis," in addition to being nominated as a producer on the film. The visual design of Luhrmann's film is crucial to its overall aesthetic and thematic portrayal of excess, and Martin's efforts have been integral to the establishment of Luhrmann's unmistakable directorial style. While in the past, Martin's designs have been limited to a couple of years during which the respective films take place (e.g. the turn of the century for "Moulin Rouge!" and the roaring twenties for "The Great Gatsby"), "Elvis" allows Martin to experiment with multiple decades, from the 1940s to the 1970s, and she gets over two hours to do so. Within the film's runtime are several iconic looks worn by "The King," which Martin executes with precise detail without appearing costumey. Also involved in the creative process was frequent collaborator Miuccia Prada, whose haute couture hand lent elegance and structure to the film's most memorable fashion moments. Given Martin's past success with the Academy, and the larger voting body's apparent embrace of the film, her win is probably the most likely.
EVERYTHING EVERYWHERE ALL AT ONCE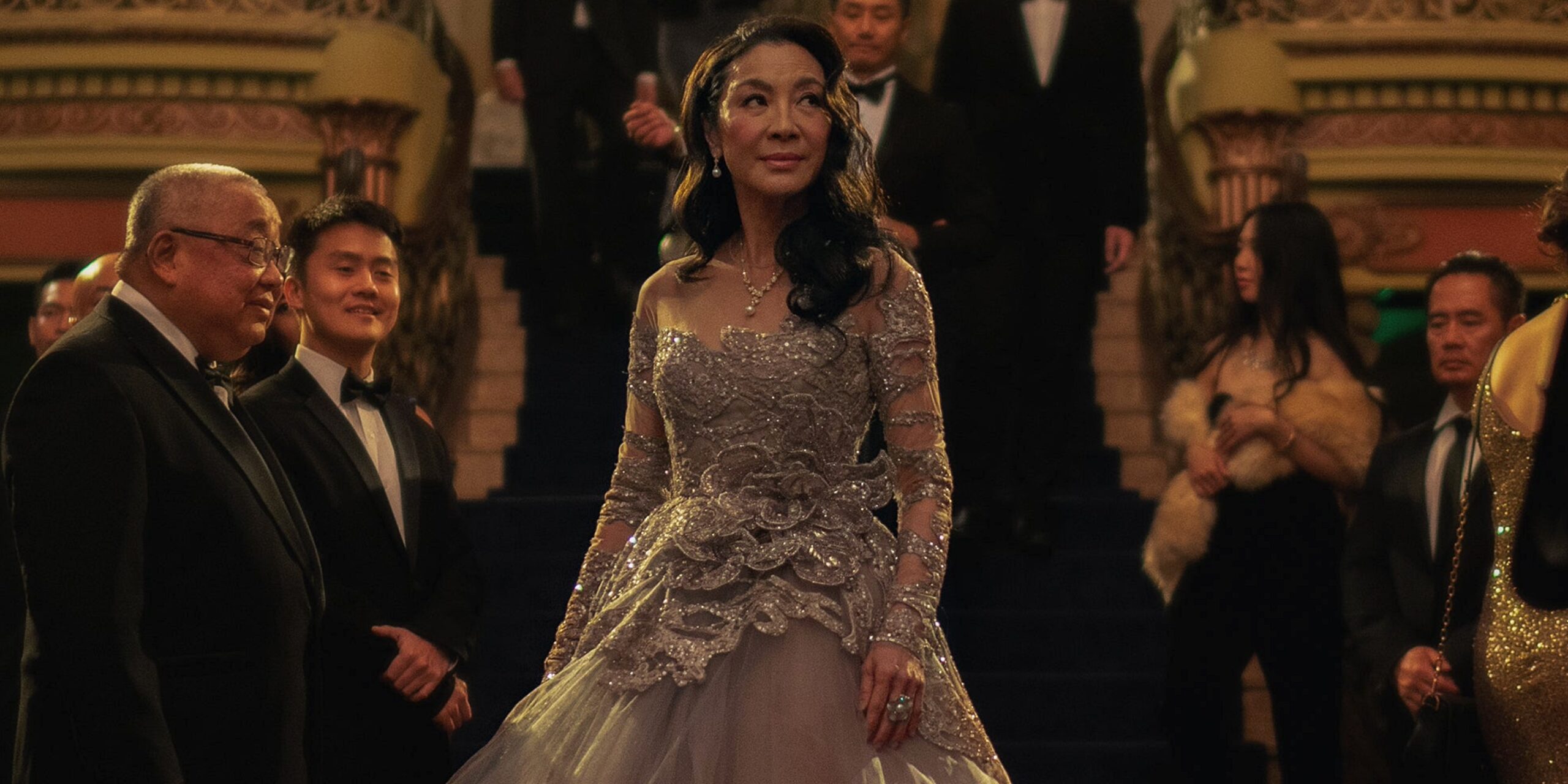 A film that scored as many nominations as the Daniels' "Everything Everywhere All at Once" was bound to find itself in some unexpected categories, as is the case with the film's nomination for best costume design. Compared to its fellow nominees and the category's history, "Everything Everywhere All at Once's" placement within the category is unique and hard to predict. The film is set in modern times but is so jam-packed with fantasy and science fiction elements that it allows for a spectacular display of original looks from designer Shirley Kurata. With every new universe introduced to the audience, Kurata has the opportunity to explore the farthest corners of her imagination. A significant number of the film's most stunning looks are given to Stephanie Hsu as Jobu Tupaki, with seemingly every color, pattern, fabric, and style under the sun existing somewhere in her wardrobe. Similarly, the dynamic range of style of Michelle Yeoh's Evelyn helps make each of her potential alternate pathways as realistic and lived-in as possible. Much like the film itself, its costumes represent an eye-popping smorgasbord of expression and experimentation. Should "Everything Everywhere All at Once" go on to sweep on award night, a best costumes award may get caught up in the film's overall success.
MRS. HARRIS GOES TO PARIS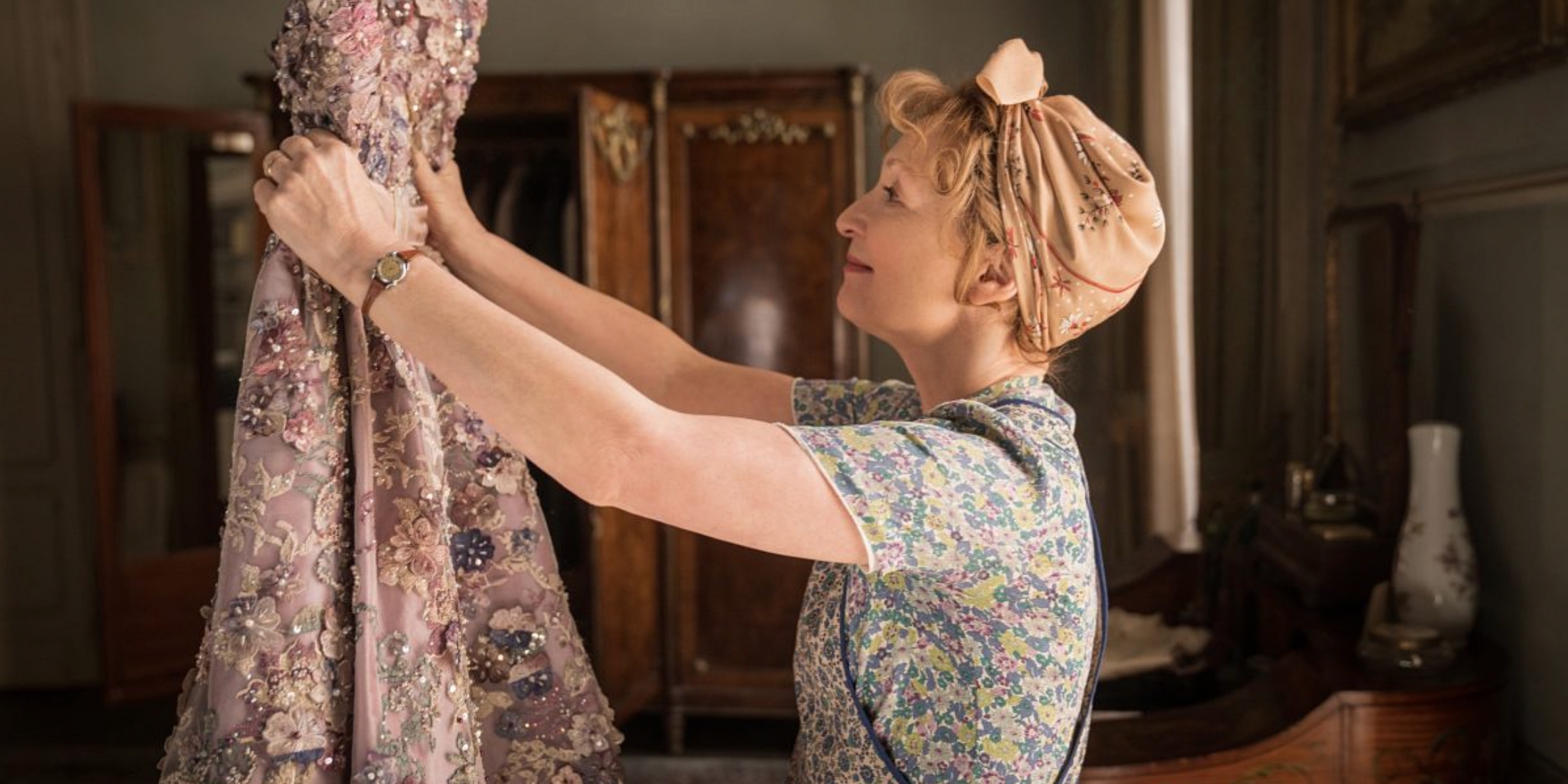 Films about fashion, for obvious reasons, are often strong contenders to be nominated for, and win, the Oscar for Best Costume Design. Just last year, Disney's live-action "Cruella" won the award for its portrayal of avant-garde (and pyrotechnic) luxury fashion. One of the best films about the fashion industry, "The Devil Wears Prada," was nominated for its timeless portrayal of high fashion in 2006 (losing to the rococo masterpieces of "Marie Antoinette"), as was "Coco before Chanel," which included recreations of the iconic designer's early portfolio. "Mrs. Harris Goes to Paris," a sweet uplifting period piece about a British cleaning woman obsessed with Parisian high fashion (especially Dior), features scenes of garments being conceived, constructed, and exhibited in all their glory. These scenes feel like a lighthearted counterpart to those of Paul Thomas Anderson's "Phantom Thread," which won the award for costume design in 2018. Designer Jenny Beaven collaborated with Dior, recreating looks from their archive to properly establish the undeniable creativity and craftsmanship of the designer brand. Even outside the fashion house, Beaven drew from Old Hollywood sources like Audrey Hepburn in "Funny Face" as inspiration to create a fully realized world of elegance. As "Mrs. Harris Goes to Paris" is nominated for only one award, it is highly unlikely that it will be chosen actually to win.
Which of the Oscar nominees for Best Costume Design is your favorite this year? Which one do you think will win the Oscar? Please let us know in the comments section below or on our Twitter account, be sure to check out our latest Oscar nomination predictions here.