"John Wick: Chapter 4" is finally out in theaters and has become the most critically and financially successful film in the franchise with a 94% on Rotten Tomatoes and a robust opening weekend box office haul of $73.5 million (a new high record for the franchise). With these feats and word of mouth growing for its achievements in its meticulously directed action set pieces, is it fair to consider that this film could potentially enter into awards season later this fall? While it's still early in the year, and we are only a few weeks removed from the most recent Academy Awards, it's never too early to start looking at early contenders and what could be honored at this year's upcoming awards season. Around this time last year, both "Everything Everywhere All At Once" and "The Batman" were March genre releases that achieved awards success. While "John Wick: Chapter 4" may not be receiving a Best Picture or any other above-the-line nominations, there are a few below-the-line nominations it could receive if the Academy feels open to embracing the Baba Yaga.
BEST SOUND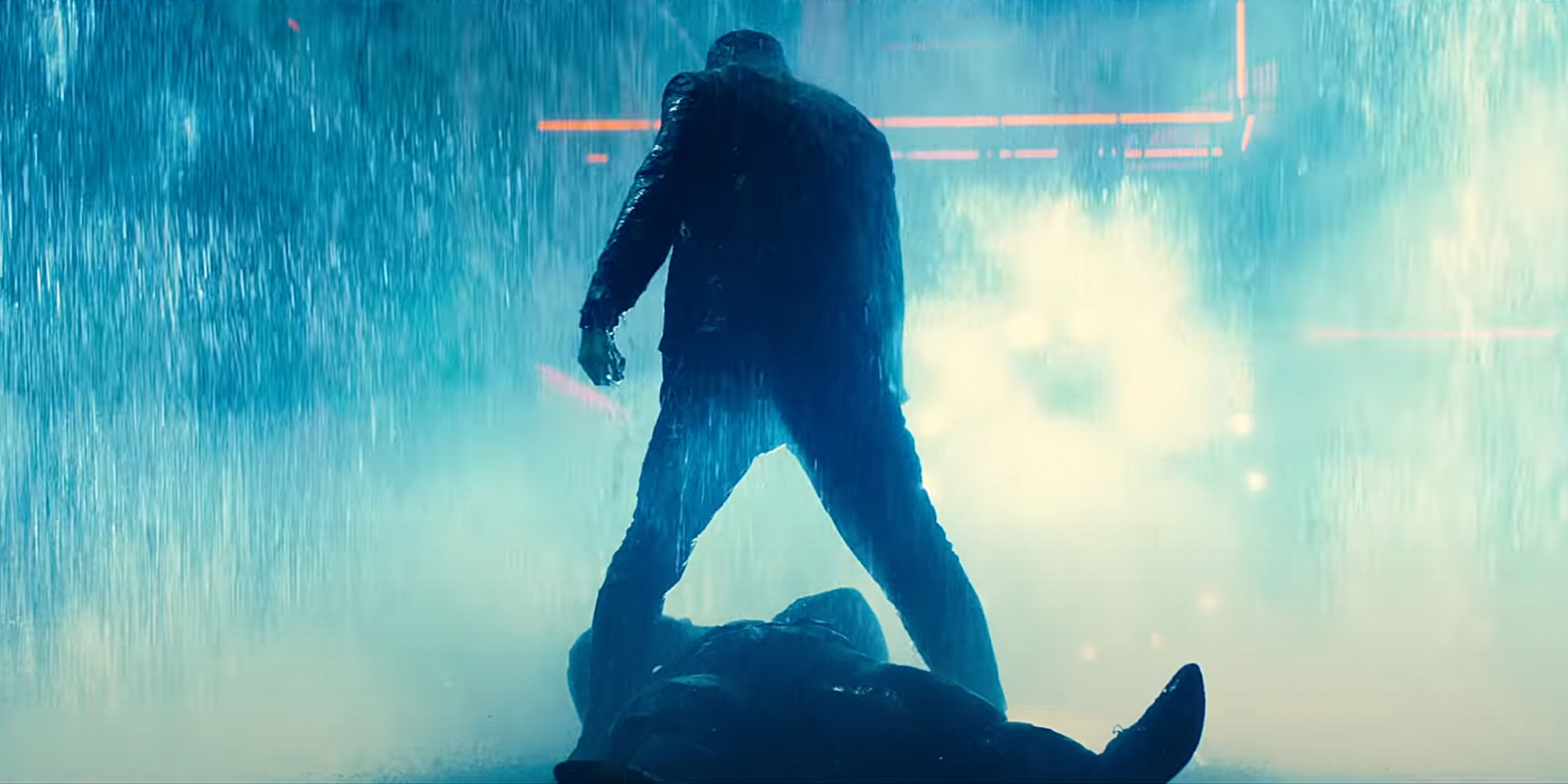 If a branch within the Academy has shown consistency in its respect towards spectacle-driven genre films, it is the sound branch. From "Die Hard" to Keanu Reeves's action movie hits like "Speed" and "The Matrix" to recent projects like "The Batman," these high-tense action films have found their way into the category time and time again despite not being Best Picture nominees. Even in recent trends during the 2010s, we've seen these types of movies result in becoming the "lone sound nominee," where typically a genre film would get recognized such as "A Quiet Place," "Drive," "Salt," or recently "Greyhound," which received a lone sound nomination even after the Academy merged both sound mixing and editing into one category. The same thing could happen with "John Wick: Chapter 4." Chad Stahelski's film ups the ante in the technical department compared to the first three films, especially regarding its scrupulous sound work. From the booming opening sounds of John's fists hitting a plate of wood, clear-cut sound editing shines with the mixing of multiple fighting styles, such as gunfight, archery, and swordplay, all backed by a propulsive soundtrack and seamlessly guiding us from one fight scene to the next without exhaustion over the course of nearly three hours. Despite the acclaim, the "John Wick" franchise has never received an Oscar nomination. Since the franchise is on its fourth film, and the sound team has never been nominated (even in a year where the sound categories were split in two), how could this particular film, competing in a combined single sound category, get an Oscar nomination? A few sound team members are previous Oscar nominees, including supervising sound editor Mark P. Stoeckinger, a lone sound Oscar nominee for genre films such as "Face/Off" & "Unstoppable." But ultimately, the team will have to rely on their stellar work and strong word of mouth. If you don't think the film is worthy within the first 5 minutes of its theater-shaking intro, you might need to re-examine your ears.
BEST FILM EDITING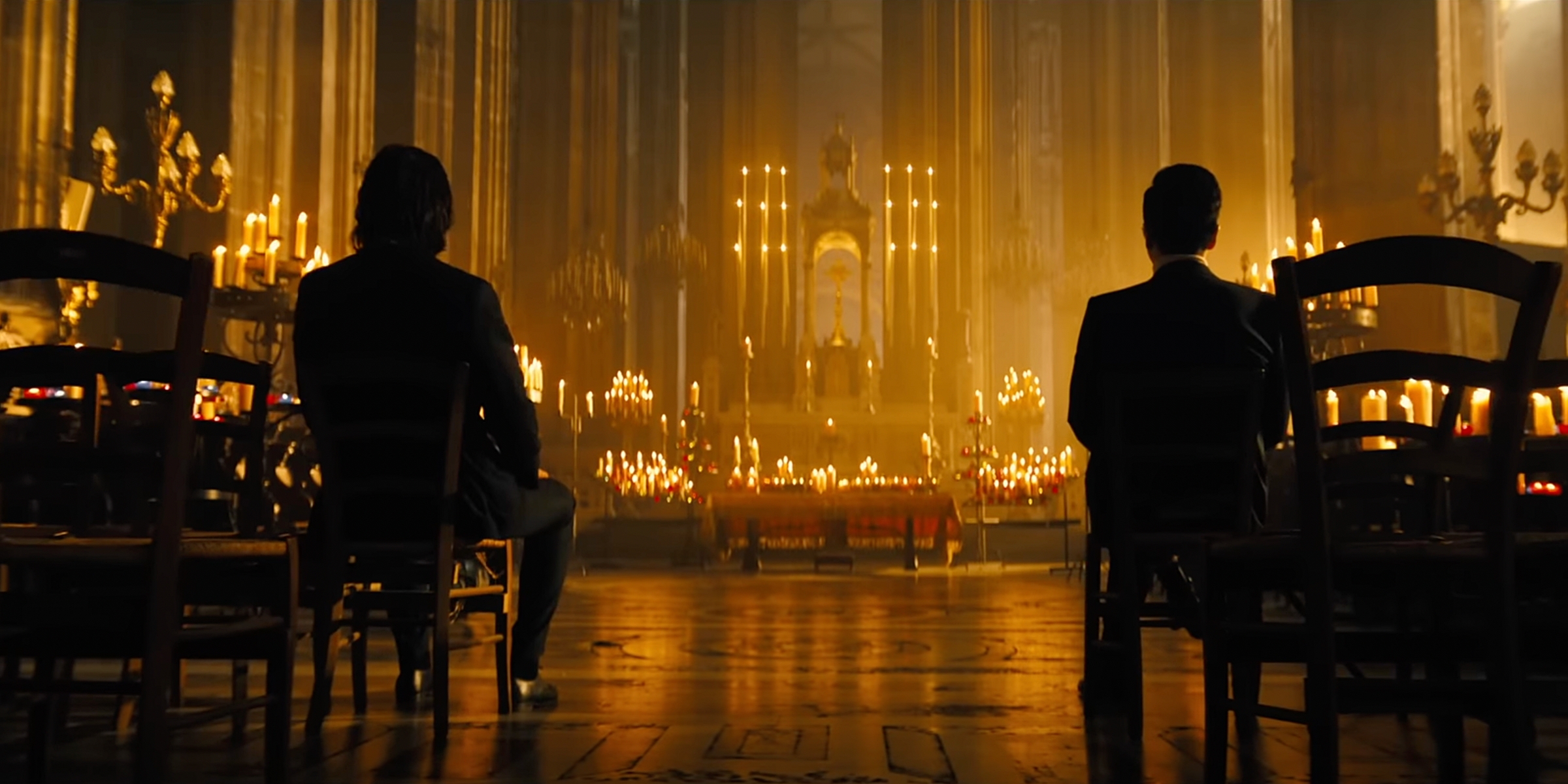 The runtime for "John Wick: Chapter 4" clocks in at just under three hours at 2 hours and 49 minutes. With exhilarating action set pieces seamlessly constructed together, film editor Nathan Orloff creates an impressive pace to complement the visual storytelling despite the long runtime. While it may be a long shot for an Oscar nomination, this is another category to look out for during this upcoming awards season. The film editor's branch may have less consistency in nominating non-Best Picture-nominated action films, but they will still nominate one occasionally. Films such as the hyperactive "Baby Driver," "Collateral" (another crime action film involving the hitman/criminal underworld), and "The Bourne Ultimatum," were able to receive Oscar nominations in this category, getting in over Best Picture nominees. However, in all fairness, these films received support outside this branch with other Oscar nominations. "John Wick: Chapter 4" would need to appear elsewhere if it wanted a fighting chance at receiving a Best Film Editing nomination. However, a precedent still stands that nominations can happen for worthy films with outstanding achievements in the given film year. In recent years, it has been growing harder for non-Best Picture-nominated films to find their way into that Best Film Editing category (mainly since Best Picture expanded beyond five nominees), let alone films of the action genre. But every year is different, and that can be said for "John Wick: Chapter 4," and its exceptional work makes a powerful case for it to at least potentially become a serious contender to get in. Orloff has never been nominated before. However, as an openly gay film editor working with such masculine themes and receiving praise for the film's incredible pace that has audiences begging for more when it's over, there may be a story to tell here.
BEST CINEMATOGRAPHY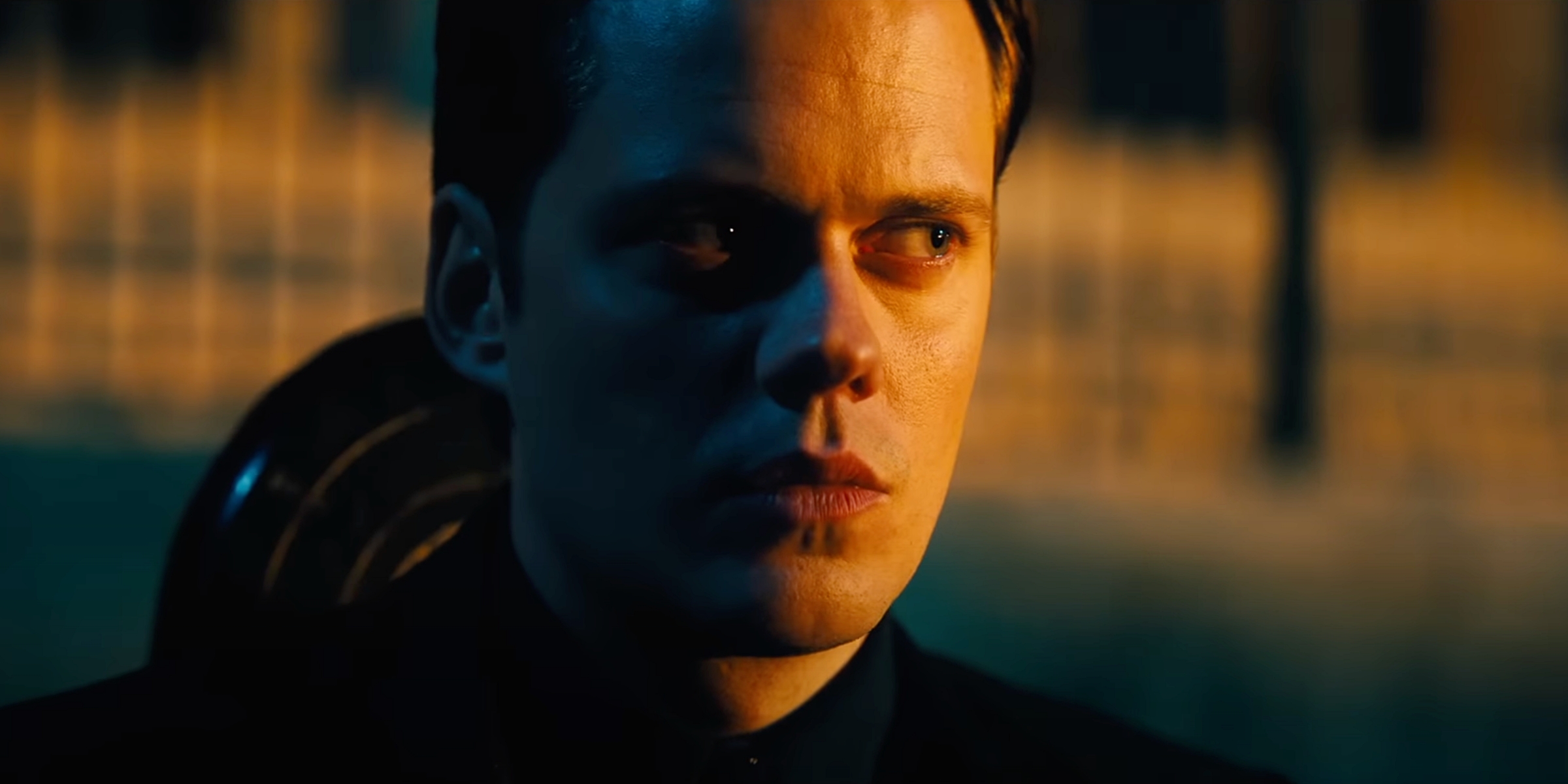 Best Cinematography is easily one of the most challenging below-the-line categories for an action film to score an Oscar nomination. Even last year's "Top Gun: Maverick," a Best Picture-nominated action blockbuster phenomenon, couldn't even get a nomination for previous Oscar winner Claudio Miranda. On the contrary, this category has been able to nominate multiple types of genre films without a Best Picture nomination before. Wally Pfister's work on "Batman Begins" was recognized in this field as the only nomination for the newly adapted origin story of the caped crusader. Bruno Delbonnel's work in "Harry Potter And The Half-Blood Prince" followed in the same footsteps a few years later, becoming the "Harry Potter" film's only nomination at the Academy Awards that year. Wong Kar-wai's "The Grandmaster" also earned a Best Cinematography nomination without being a Best Picture contender. "John Wick: Chapter 4" was shot by two-time Academy Award nominee Dan Laustsen ("The Shape Of Water" & "Nightmare Alley"), who brought an extra layer of beauty to the action and worldbuilding of the "John Wick" franchise. His varied lighting and use of color captures the high-stakes combative encounters between assassins and effectively showcases the modern production design to a stunning effect. His work should be considered undeniable as it's consistently improved with each film since he started with "Chapter 2."
It may still be early in 2023, but we have seen the Academy change so much in recent years that as long as a film is successful critically and financially, there is always hope of a possible Oscar nomination down the line somewhere, even for a franchise which never positioned itself as an awards contender and has never been perceived as one but has simply reached a level now where the work must be taken seriously. But even with the growing success and word of mouth for "John Wick: Chapter 4," what's really going to matter is how it holds up against the upcoming wave of awards season contenders, which will look to carve out a place for themselves in the categories we listed above. Films such as "Oppenheimer," "Dune: Part Two," and "Killers of the Flower Moon" are already on awards prognosticators' radar as craft contenders due not only to their suspected Best Picture potential but also the excellent track record each of their director's previous films had during awards season. "John Wick: Chapter 4" could find itself competing against another well-praised action franchise that has never received an Academy Award nomination later this year with "Mission: Impossible – Dead Reckoning – Part One." Should that Tom Cruise-led action vehicle receive praise similar to Mr. Wick's latest, we might be having this conversation all over again later this year. Even Dan Laustsen could end up competing against himself with his more broadly appealing upcoming work in "The Color Purple," an adaptation of the Tony Award-winning Musical. "John Wick: Chapter 4" may have an uphill battle in making a name for itself somewhere in this year's awards season, but based on previous precedent and the merits of its work, it's not out of the question and worth keeping an eye out for as the year progresses.
Have you seen "John Wick: Chapter 4" yet? If so, what did you think of it? Do you think any of it is worthy of an Oscar nomination? Are there any other categories you think "John Wick: Chapter 4" can be in the Oscar conversation for that we did not list? Please let us know in the comments section below or on our Twitter account.