After catching Robert Eggers' stunning film "The Lighthouse" at this year's LFF, I felt compelled to draw up a list of this decade's greatest films shot in black and white (which is also our poll this week on Next Best Picture). And, while technicolor has been around for a lot longer than you probably realize (the first technicolor film was released in 1935 in the form of historical costume drama "Becky Sharp"), filmmakers are still drawn back to the black and white film format.
There's a power that black and white films seem to possess, a magical quality to them which I can quite put my finger on. And, despite growing up in a world of color, I find myself drawn to black and white films especially 'modern' films such as Ben Wheatley's surreal and haunting civil war film "A Field in England" (2013) and Noah Baumbach's quirky, indie delight "Frances Ha" (2013). So, here's a list of my personal favorite black and white films from this decade.
There are a few films that didn't quite make my top 10 that I wish to mention quickly: Miguel Gomes's "Tabu" (2012), Tim Burton's "Frankenweenie" (2012), François Ozon "Frantz" (2016), Frank Miller and Robert Rodriguez's "Sin City: A Dame to Kill For" (2014). Heck, I couldn't even picture Tom Six's gross and frightfully disturbing film "The Human Centipede 2" (2011) working in color, and despite being one of the most horrific films ever made, David Meadows' cinematography is worth mentioning as the film's only redeeming quality.

​10. November (2017)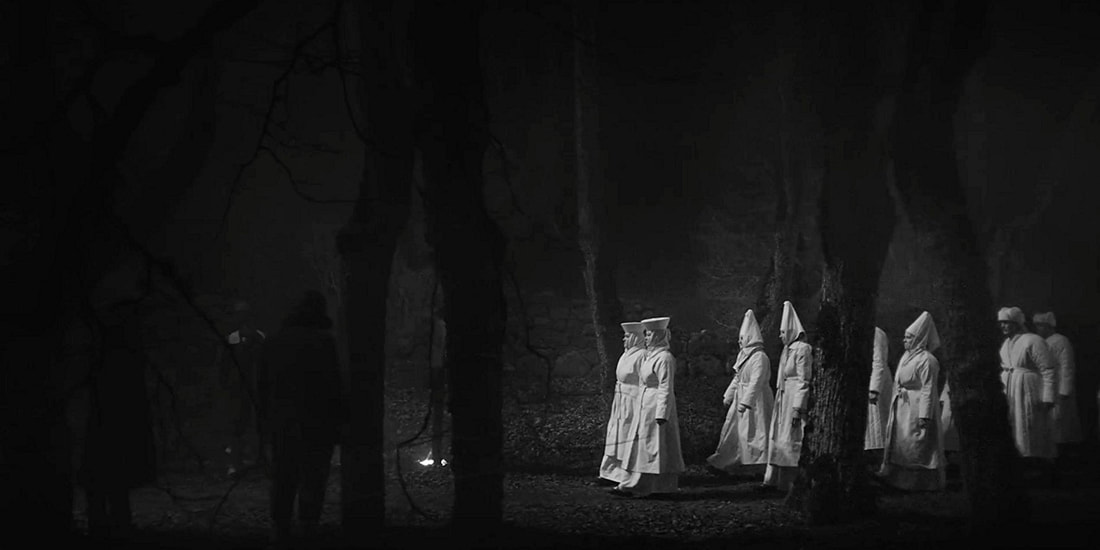 Dir. Rainer Sarnet
I suspect this film is the most obscure film on the list. This Estonian gothic fairytale is an adaptation of Andrus Kivirähk's novel and is beautifully captured by cinematographer Mart Taniel. "November" has the look and feel of an Ingmar Bergman film (one of his more surreal films anyway, think along the lines of "Hour of the Wolf"). The film's premise is simple enough, set in 19th century Estonia, a village is inhabited by personified Black Death, spirits, werewolves and the devil himself. A peasant girl, Liina, longs for a village boy Hans, while Hans longs for a daughter of an aristocrat. Both try to use mythical powers on each other in order to fall in love, but things don't quite go according to plan. The haunting surrealism of this film has a similar vibe to it as Eggers' "The Lighthouse" so would make a perfect companion feature in a double bill.
9. Much Ado About Nothing (2012)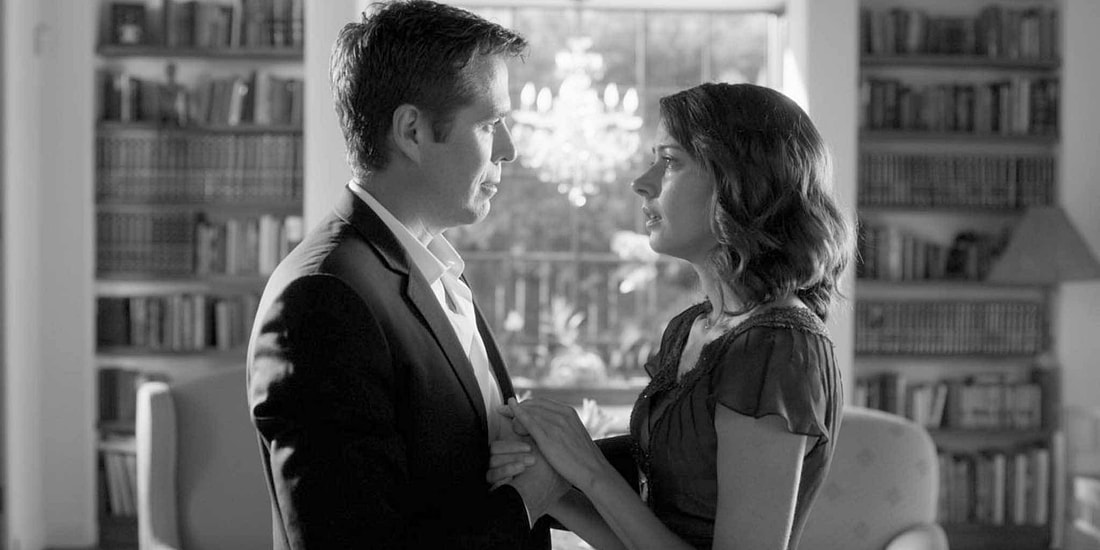 Dir. Joss Whedon

Shot over a period of just 12 days, Whedon's adaptation of the famous play by William Shakespeare is brought to life by Jay Hunter's crisp-looking cinematography. Hunter took advantage of natural lighting which gives the film a more authentic feel and gives the film a timeless quality to it despite being set in our contemporary time. Shakespeare adaptations often have this reputation for being stuffy, costume dramas, but Whedon and Hunter manage to modernize the story and make it feel fresh and original, despite being written over 400 years ago. The decision to shoot the film in black and white also pays homage to the screwball comedies of the 1930s and 40s, again reinforcing the timeless quality that this film presents us.
8. Blancanieves (2012)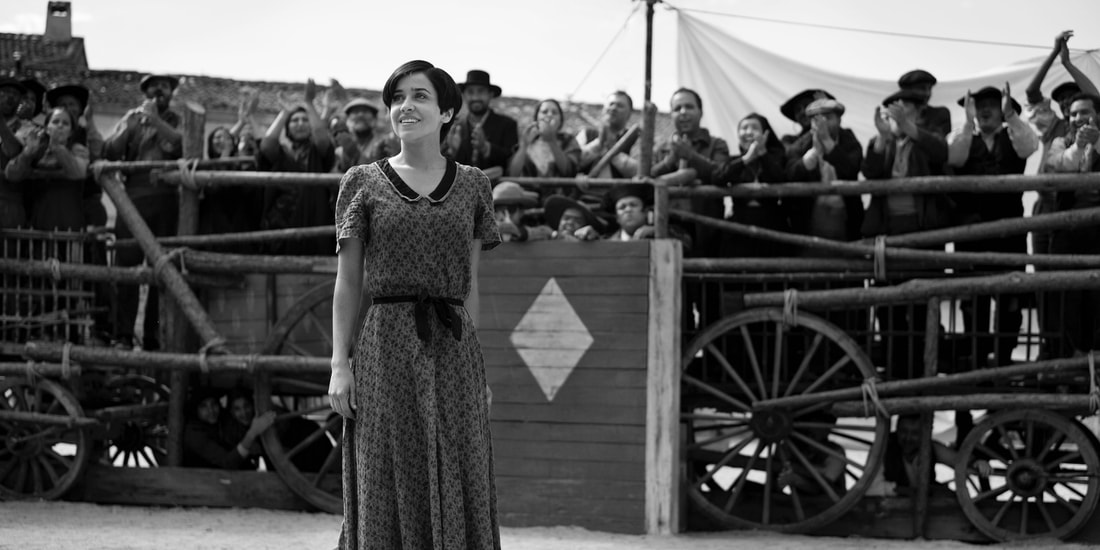 Dir. Pablo Berger

"Much Ado About Nothing" wasn't the only black and white film to be released in 2012. Pablo Berger's "Blancanieves" (Snow White) is a retelling of the Brothers Grimm fairytale of Snow White. Like Michel Hazanavicius' "The Artist" (2011), "Blancanieves" is also a modern silent film. Berger called the film a "love letter to European silent cinema." and it is definitely an homage to the German Expressionist movement and the French Avant-Garde movement of the early 1920s, with its surrealness and haunting imagery. The film's cinematographer Kiko de la Rica has had an extensive career and was awarded Goya Award for Best Cinematography. However, "Blancanieves" became somewhat overshadowed by the success of that other black and white silent film that came out a year prior and as a result, it never quite received the recognition it so rightfully deserves.

​7. The Artist (2011)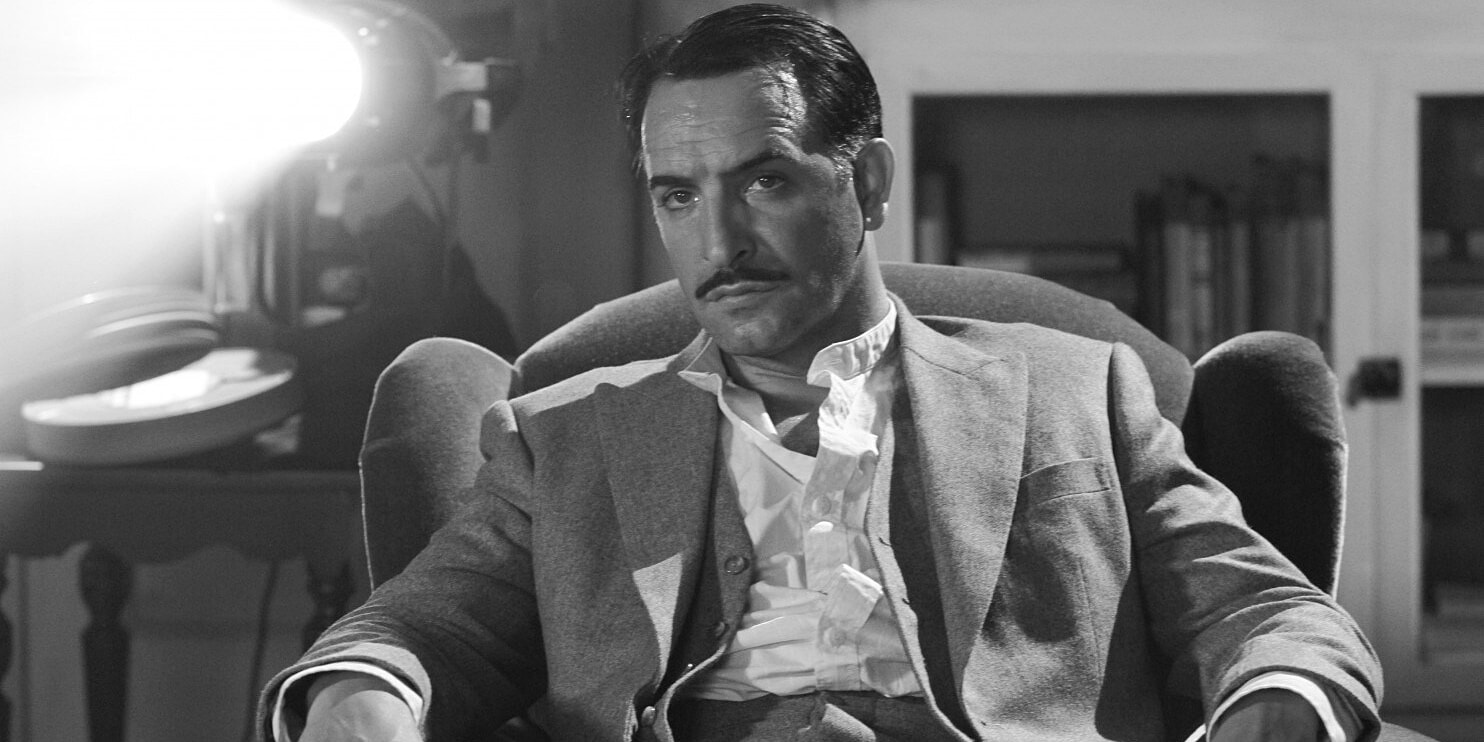 Dir. Michel Hazanavicius
As previously mentioned, "The Artist" is not only a film in black and white but it is also a silent picture, which makes the fact that it walked away with the Best Picture Oscar all that more impressive. In fact, the last silent film (well, mostly silent film) to win the Best Picture Oscar was way back in 1927 with "Wings." If "Blancanieves" was a love letter to European silent cinema, then "The Artist" is a love letter to the Golden Age of Hollywood. Its story is simple enough, an older film star (Jean Dujardin) on his way out meets and falls in love with an up and coming actress (Bérénice Bejo). In another notable achievement, Dujardin walked away with the Oscar for Best Actor, making him the first French actor ever to win in this category. Sadly, the film's cinematographer Guillaume Schiffman lost to Robert Richardson for the Martin Scorsese film, "Hugo."
6. Nebraska (2013)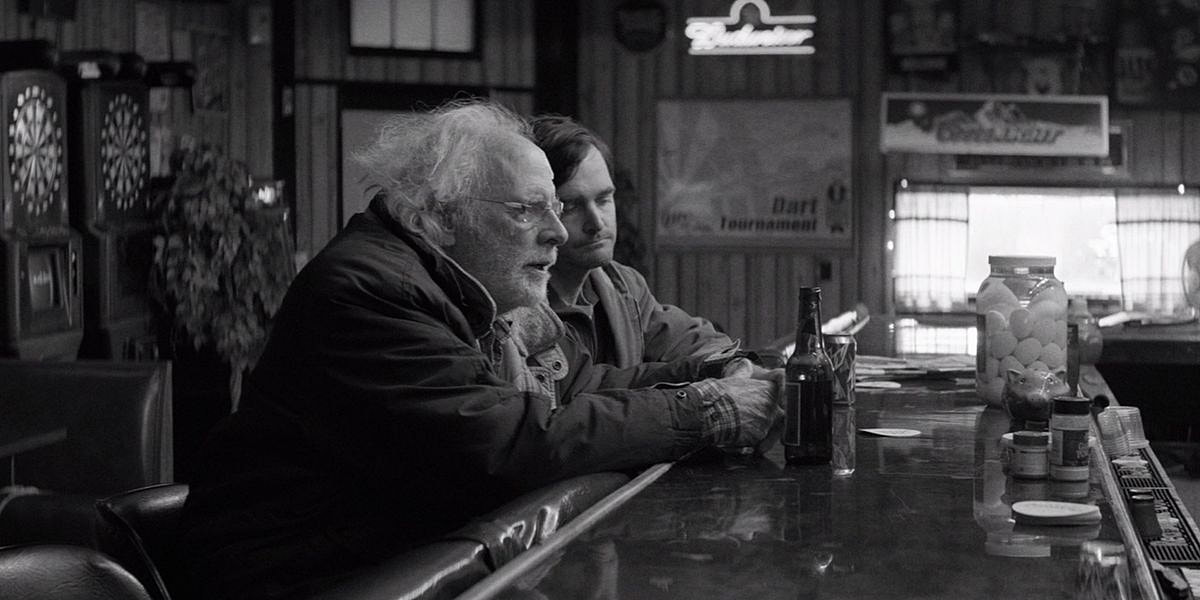 Dir. Alexander Payne

Bob Nelson's "Nebraska" is set miles away from the glitz and glam of 1920s Hollywood. The film follows Woody Grant (played by Academy Award nominee Bruce Dern), an elderly Montana resident and his son David (Will Forte) as they try to claim a million-dollar sweepstakes prize on a long trip to Nebraska. Screenwriter Bob Nelson met with over 50 actors (from the likes of Robert De Niro, Gene Hackman, and Jack Nicholson) but it's hard to picture anyone other than Dern in the role. What is perhaps even harder to picture, is the film in color. According to cinematographer Phedon Papamichael and director Alexander Payne distributor, Paramount Vantage requested a colorized version of the film also be produced. Cable network Epix did show the color version of the film for a limited period. When you consider the amount of work that Papamichael carried out to shoot the film in black and white, (shooting in color and then converting to black and white, and also designed the lighting to suit black and white), it seems an absolute travesty that Paramount Vantage felt the need to have a color version of the film.
5. A Girl Walks Home Alone At Night (2014)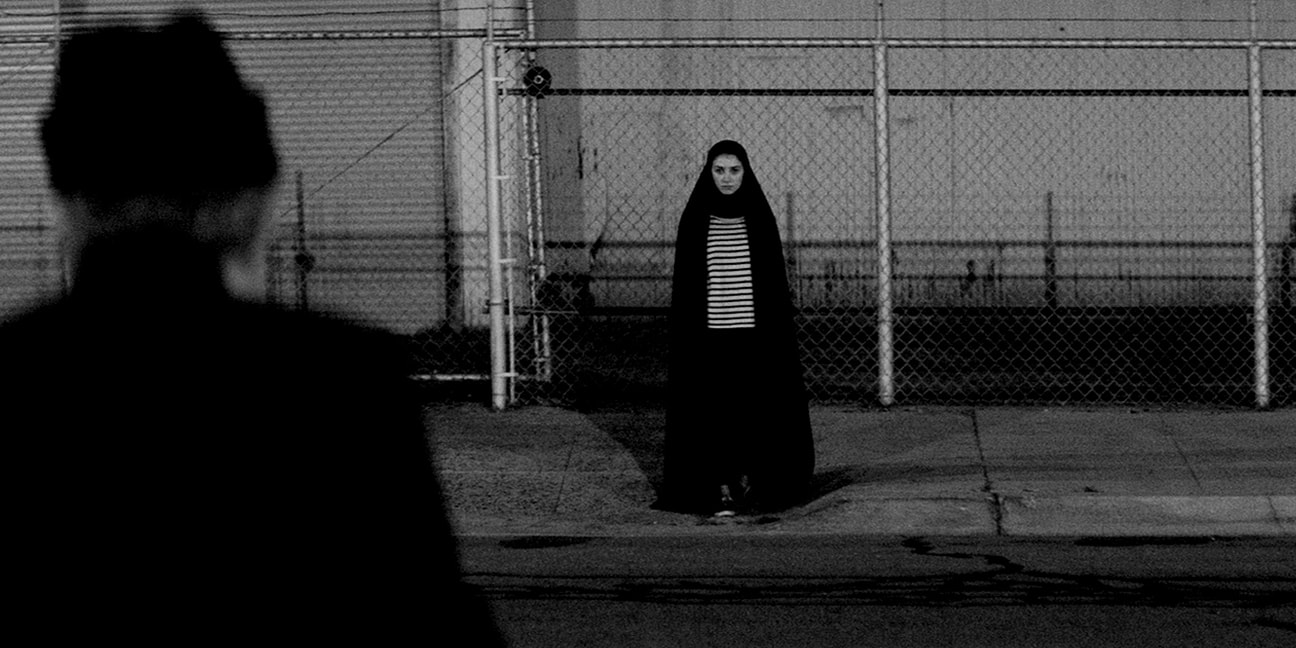 Dir. Ana Lily Amirpour
"A Girls Walks Home Alone At Night" helped to redefine the 'Vampire' film. Perhaps the best way to describe Amirpour's debut feature is as a "Vampire Western" but it really belongs in its own sub-genre as there's nothing quite like it. The vampire of "A Girl Walks Home" was only known as The Girl (a wonderful Sheila Vand), glides around the streets of Iranian city (known as 'bad City) stalking her prey (which just so happens to be men who disrespect women). Amirpour's film is eerily beautiful to look and is captured by cinematographer Lyle Vincent (who was also the cinematographer on Amirpour's "The Bad Batch" (2016) and Cory Finley's darkly demented "Thoroughbreds" (2017)). The film is very reminiscent of David Lynch's "Eraserhead", surreal and haunting like a fever dream. There are also the obvious nods to F. W. Murnau's classic German Expressionism vampire film "Nosferatu" (1922). Despite the obvious homage to great films that have come before it, "A Girl Walks Home" is unique and original in its own way.
4. Frances Ha (2013)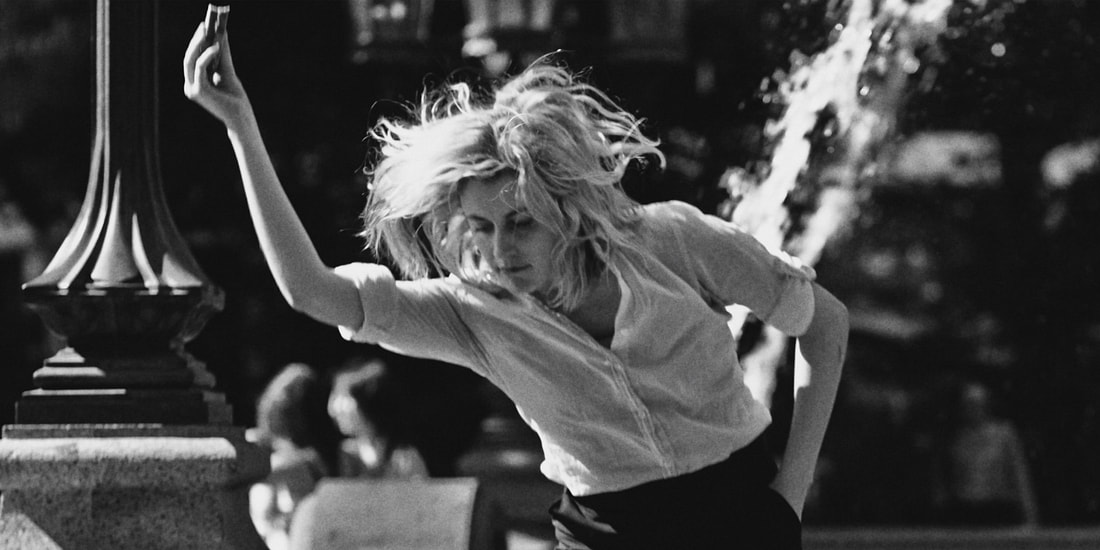 Dir. Noah Baumbach
Before Noah Baumbach was making critics everywhere sob hysterically with "Marriage Story," he was making us laugh with the help of "Lady Bird" director Greta Gerwig. "Frances Ha" is a delightful indie gem, which follows Gerwig's Frances as she tries to make the transition from adolescence to adulthood. Frances (who doesn't really have an apartment) spends most of her time hanging with her friend Sophie (Micky Summer). Frances apprentices for a dance company although she's not really a dancer, and throws herself headlong into her dreams (something that I think many of us can relate to). As "Frances Ha" is both black and white and happens to be set in New York, the obvious comparison to be made is to Woody Allen's "Manhattan" (1979), but Sam Levy's cinematography feels far more lively than Gordon Willis' in "Manhattan" and "Frances Ha" feels like a warmer film as a result. Levy's camera feels like another character in the film, moving along with Gerwig's Frances as she dances down the streets of New York, and as a result, you simply forget it just happens to be in black and white.

​3. Cold War (2018)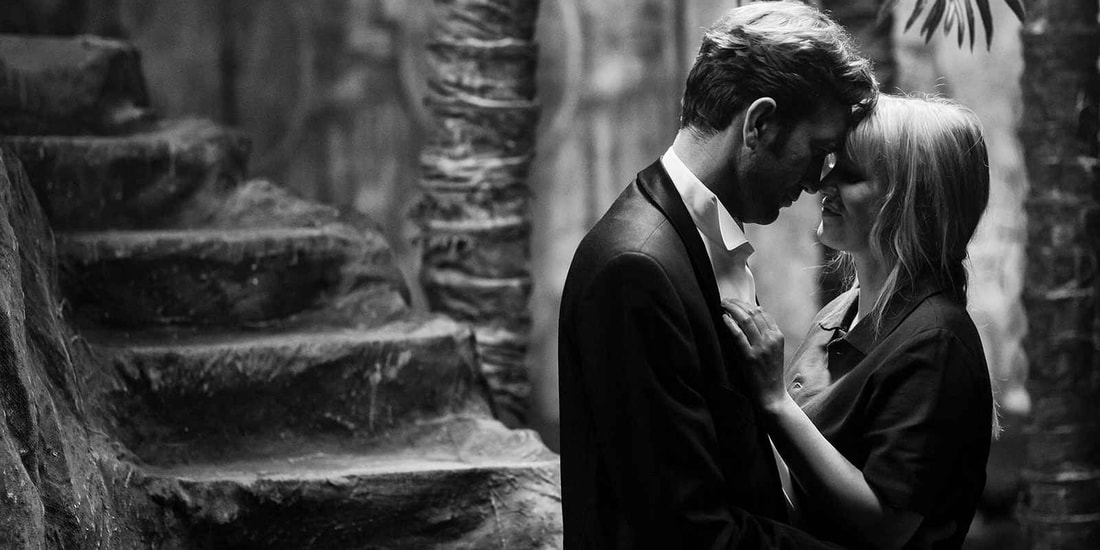 Dir. Paweł Pawlikowski
Back last year, we saw two black and white films competing for the Oscar for Best Foreign Language Film. Of course, there could only be one winner, but it's a shame that both "Cold War" and "Roma" couldn't walk away with the prize. It's also a shame that "Cold War's" cinematographer Łukasz Żal couldn't share the award for best cinematography with Alfonso Cuarón but such is life. "Cold War" follows a musical director (Tomasz Kot) who discovers and falls in love with a young singer (Joanna Kulig), spanning over two decades we follow these two characters as they face the harsh reality of life under communist rule in Poland. Pawlikowski seems to embrace black and white filmmaking as his previous film "Ida" (2013) was also shot in monochrome. "Cold War" is a love letter not only to Pawlikowski's parents but to European cinema of the 1950s and 60s, which saw the birth of the French New Wave and changed the cinematic landscape forever.
The Lighthouse (2019)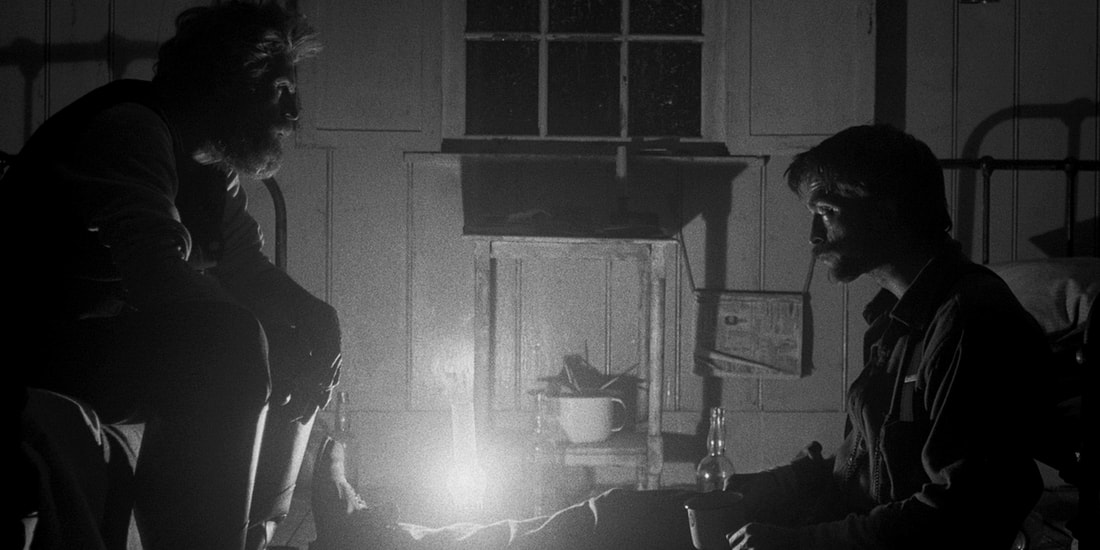 Dir. Roger Eggers
As I stated at the start of this article, I was inspired to draw up a countdown of my favorite black and white films of the decade because of Eggers' darkly hilarious and surreal film, "The Lighthouse." It's one of those films which is damn near impossible to describe in just a few short sentences, and I suspect it is one of those films that we will experience and respond to in a different manner. The film follows two lighthouse keepers, Thomas Wake (Willem Dafoe) and Ephraim Winslow (Robert Pattinson) as they man a lighthouse together on a remote island. Slowly, the two descend into madness and all sorts of craziness begins to play out. The film was shot on black and white 35mm film by cinematographer Jarin Blaschke (who also shot Eggers' 2016 film "The Witch"), the decision to shoot in black and white gives the film a stark, distinct appearance and there are obvious nods to the work of soviet director Sergei Eisenstein as well as the German Expressionism movement of the 1920s. There's a gritty, social realism look to the film, combined with the atmosphere of a lucid dream, both haunting and strangely hypnotic.
1. Roma (2018)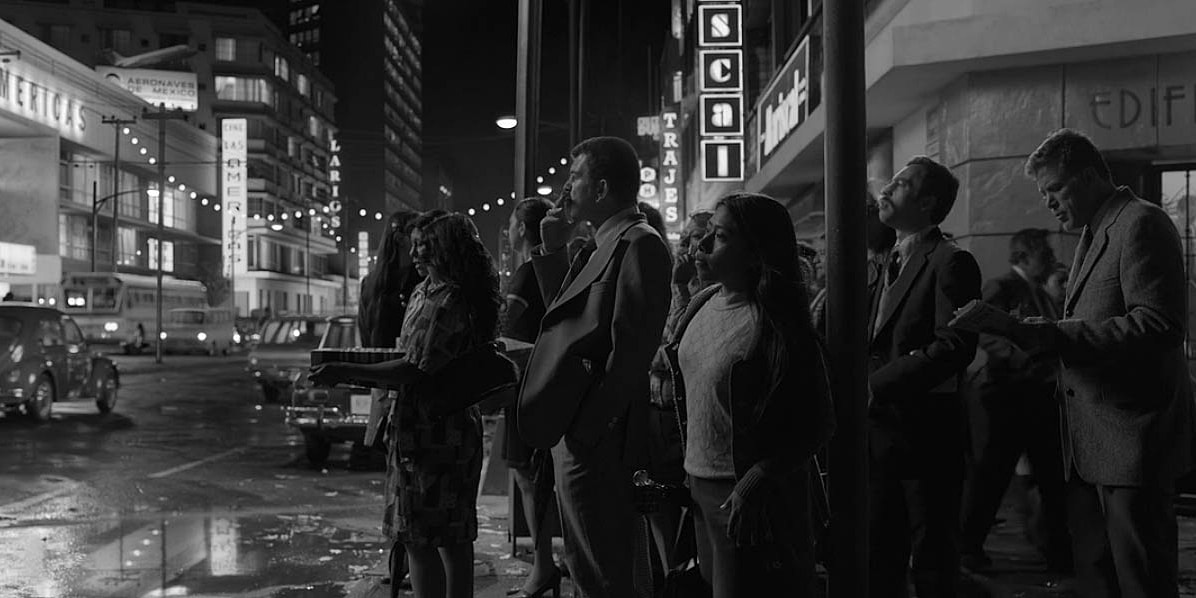 Dir. Alfonso Cuarón
Of course, no list would be complete without Alfonso Cuarón's masterpiece "Roma" which is a semi-autobiographical tale based on Cuarón's upbringing in the Colonia Roma neighborhood of Mexico City. "Roma" was a film that made the history books of the Oscars for being the first Mexican entry to win Best Foreign Language Film, and also won for Best Cinematography and Best Director. It marked the first time a director as ever won Best Cinematography for their own film. The decision to shoot the film in black and white and on digital film helps to give the film a cinematic, epic scale. Cuarón embraces the use of wide shots, and sweeping tracking shots that help to build upon the landscape that "Roma" belongs to. Not only is the camera capturing the lives of the family that we follow, but it also helps to capture the life of the city and the country where the film takes place. We can clearly see the level of care and attention to detail that Cuarón has carried out in order to painstakingly recreate his family home. Despite losing out to "Green Book" for Best Picture, one gets the impression that "Roma" will always stand the test of time and will remain loved not only for its striking monochrome cinematography but for its wonderful performances and it's touching storytelling.
So what do you think? What are your favorite black and white films of the decade? Vote for your favorite on our polls page until October 20th. Have you seen "The Lighthouse" yet? If so, what did you think? Let us know your thoughts in the comments section below or on our Twitter account.
​You can follow Bianca and hear more of her thoughts on the Oscars and Film on Twitter at @thefilmB