As the decade comes to a close, we're compelled to look back at its stellar biopics. It seemed as though films based on true stories were released every other week, and save for a few bombs, these films did justice to their real-life counterparts. They also gave us some of the most indelible scenes and performances in recent memory.
We've already done a list of the Top 10 Actors Playing Other Actors, but to commemorate our recent fan vote, we've decided to keep the biopic coverage going and list out the fan selections for the 10 Best Biopics of the Decade.
​
​10. "Rocketman" (2019)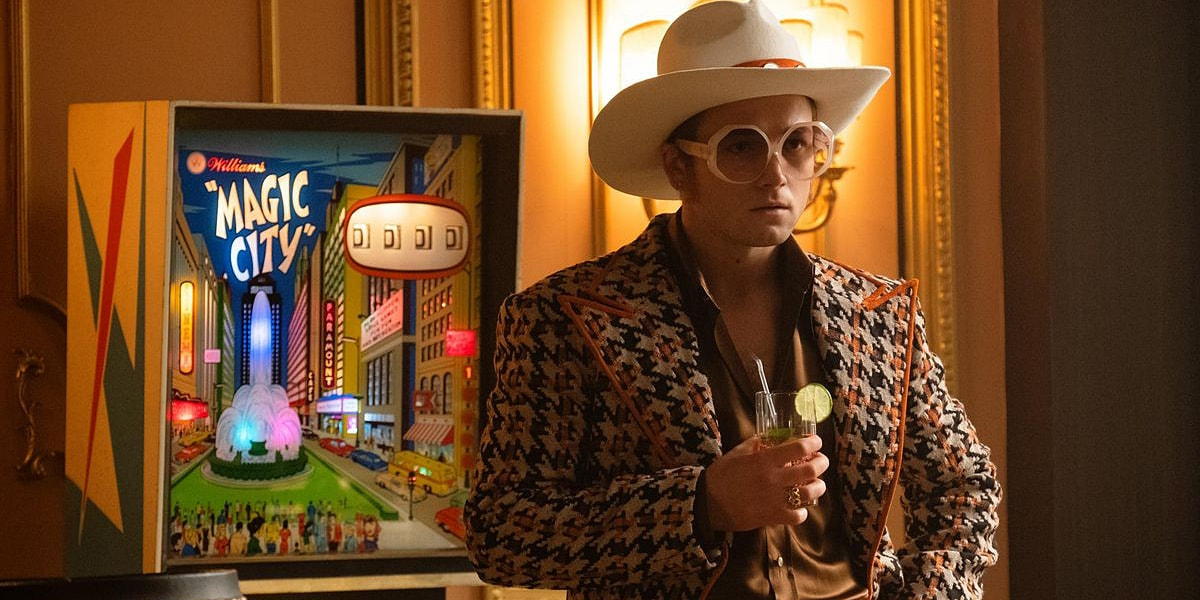 "Rocketman" was a palate cleanser for those who felt that Freddie Mercury's life had been sanitized in "Bohemian Rhapsody." The film dives headfirst into the addictions and inner-turmoil of rock star Elton John (Taron Egerton), and the result is a propulsive, impressively-staged piece of pop filmmaking that refuses to cut corners or dampen its sexuality.
Dexter Fletcher brings a suitable theatricality to the table as director, and his ability to recreate famous moments is uncanny (see John's 1975 performance at Dodger Stadium), but it's Egerton's performance that truly elevates the film. He emulates John's mannerisms and stage persona, while at the same time nailing the more nuanced aspects of the real man. It's an effort befitting one of rock's most complicated showmen.
9. "Can You Ever Forgive Me?" (2018)
An unexpected critical darling at the time of its release, "Can You Ever Forgive Me?" tells the story of Lee Israel (Melissa McCarthy), an author who attempts to revive her failing career by forging letters from deceased playwrights and writers. The film explores the fallout of her operation, and the cat-and-mouse game she plays with partner Jack Hock (Richard E. Grant).
Director Marielle Heller doesn't reinvent the wheel as far as true stories go, but she pulls out career-defining performances from both McCarthy and Grant. The uneasy alliance their characters form makes up the crux of the film, and both actors rise to the challenge. The Oscar nominations they received for Best Actress and Best Supporting Actor, respectively, were well-deserved.
8. "Jackie" (2016)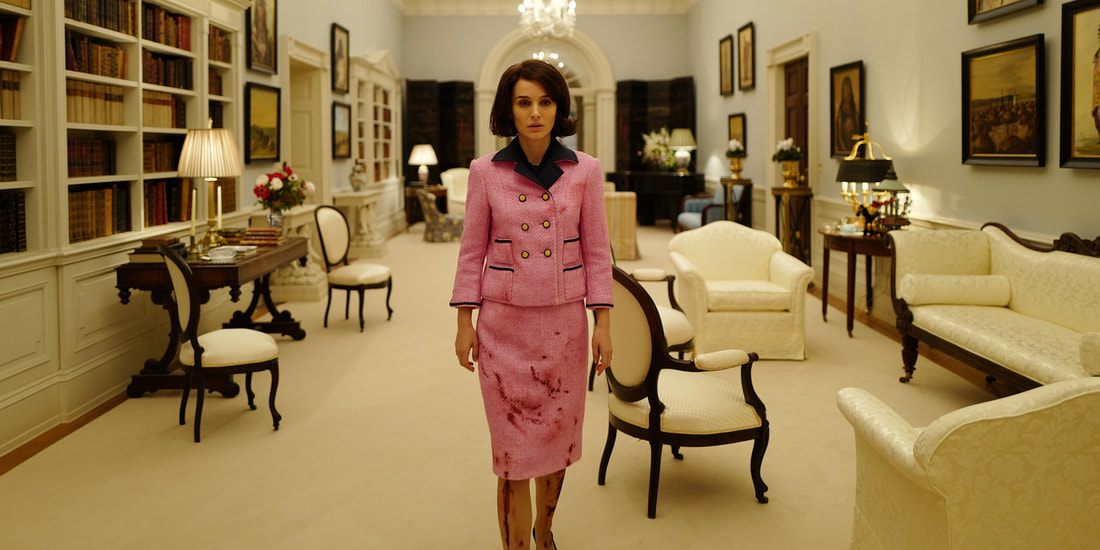 "Jackie" is one of the decade's finest releases. A poetic meditation on legacy and grief, the film follows Jackie Kennedy (Natalie Portman) as she deals with the 1963 assassination of her husband, President John F. Kennedy. Jackie is forced to carry on under the intense scrutiny of the public while taking the necessary steps behind the scenes to ensure that her husband's hero status endures.
Portman is transcendent as the titular character. She mirrors Jackie's poise and regal nature while tapping into the pained spirit that was lurking just beneath the surface. Pablo Larraín brings a similarly high level of craftsmanship as director. He strikes the perfect balance of personal and political, as he uses Jackie's loss as a study in American mythmaking, and the lengths our nation will go to romanticize leaders when faced with tragedy.

​7. "First Man" (2018)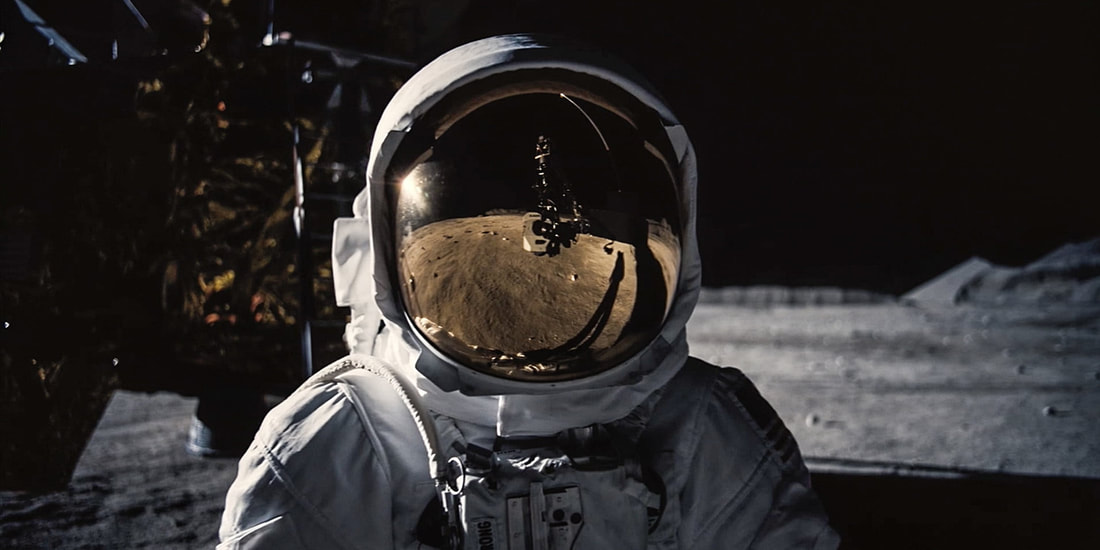 "First Man" is destined to become the ignored stepchild of Damien Chazelle's directorial career. It's his most subdued film, and the closed-off emotions of its titular character, Neil Armstrong (Ryan Gosling), seem at odds with the brash personalities that Chazelle explored in triumphs like "Whiplash" (2014) and "La La Land" (2016).
From a technical standpoint, "First Man" offers up some of the most exciting space travel sequences ever put on film. The claustrophobic placement of the camera, coupled with the visual effects and the devastating sound design, prove that Chazelle is among the best directors working today when it comes to kinetic storytelling. Is the film perfect? No. But the moments that work rank among the most affecting in the director's oeuvre thus far.
6. "I, Tonya" (2017)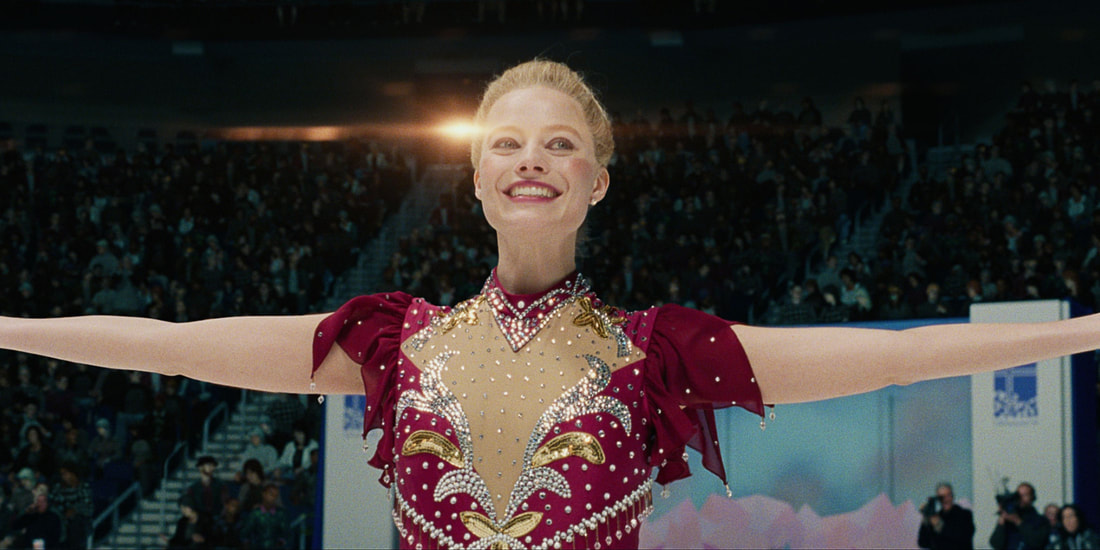 Mixing controversial subject matter, a needlessly fractured narrative, and a sympathetic depiction of an otherwise mocked cultural figure is a recipe for disaster. Incredibly, director Craig Gillespie and writer Steven Rogers manage to stick the landing and make "I, Tonya" one of the most acclaimed films of 2017.
The film documents the career of figure skater Tonya Harding (Margot Robbie), who goes from Olympic hopeful to national disgrace when she orchestrates an attack on her rival Nancy Kerrigan. There's lots of humor and flashy fourth wall breaks to keep things snappy, but the film treats the darker aspects of Harding's life (her abusive relationship with her husband and her mother) with the utmost sincerity, and Robbie's Oscar-nominated performance brings it all home.
5. "12 Years A Slave" (2013)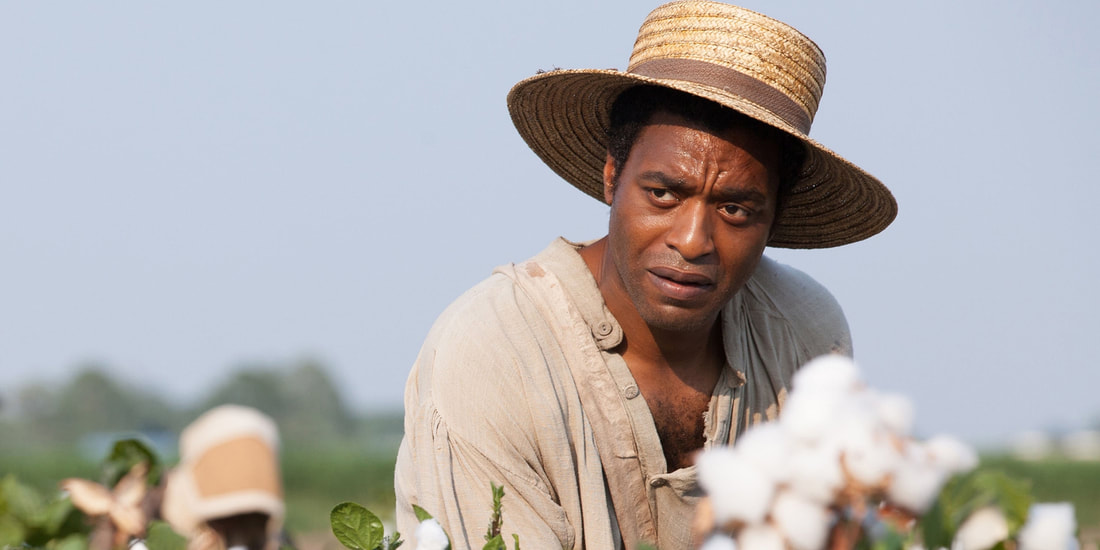 "12 Years a Slave," tells the true story of Solomon Northup (Chiwetel Ejiofor), a free African-American man who was kidnapped by two conmen and sold into slavery for 12 years. The film details Northup's harrowing battle to regain his freedom, and the life-changing experiences he had along the way.
There is little I can write about "12 Years a Slave" that hasn't already been said. Steve McQueen offers up a masterclass in direction, alternating between tender glimpses of hope and horrific displays of cruelty that somehow coalesce into something greater than both. He extracts magnificent performances from Ejiofor and Lupita Nyong'o (who won Best Supporting Actress), as well as stellar supporting turns from Alfre Woodard and Michael Fassbender. A worthy Best Picture if there ever was.
4. "BlacKkKlansman" (2018)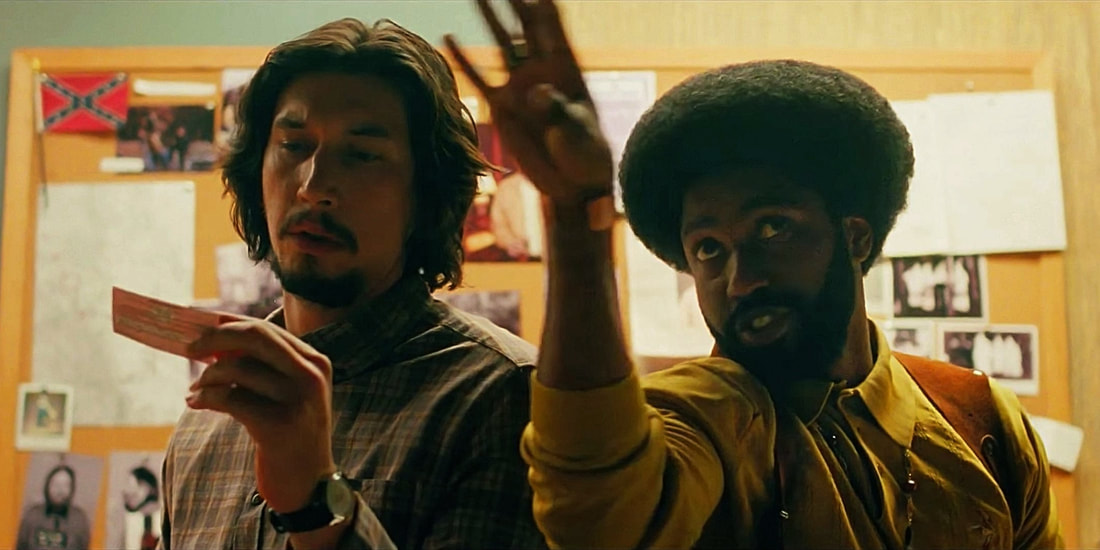 Spike Lee has a knack for telling stories that are both insightful and racially-charged. "Do the Right Thing" (1989) and "Malcolm X" (1992) are era-defining masterpieces that delve into these subjects, and they do so with more ambition than any filmmaker has since. "BlacKkKlansman" doesn't reach the heights of those earlier releases, but it remains Lee's best film in over a decade.
"BlacKkKlansman" recounts the true story of Ron Stallworth (John David Washington), an African-American policeman who pretends to be white so that he can infiltrate the Klu Klux Klan. Lee draws parallels between the racial tensions of the 1970s and the current political climate, sometimes to distracting effect, but he puts together some unforgettable moments, like the speech given by Jerome Turner (Harry Belafonte) or the final exchange between Stallworth and David Duke (Topher Grace).

​3. "The Wolf Of Wall Street" (2013)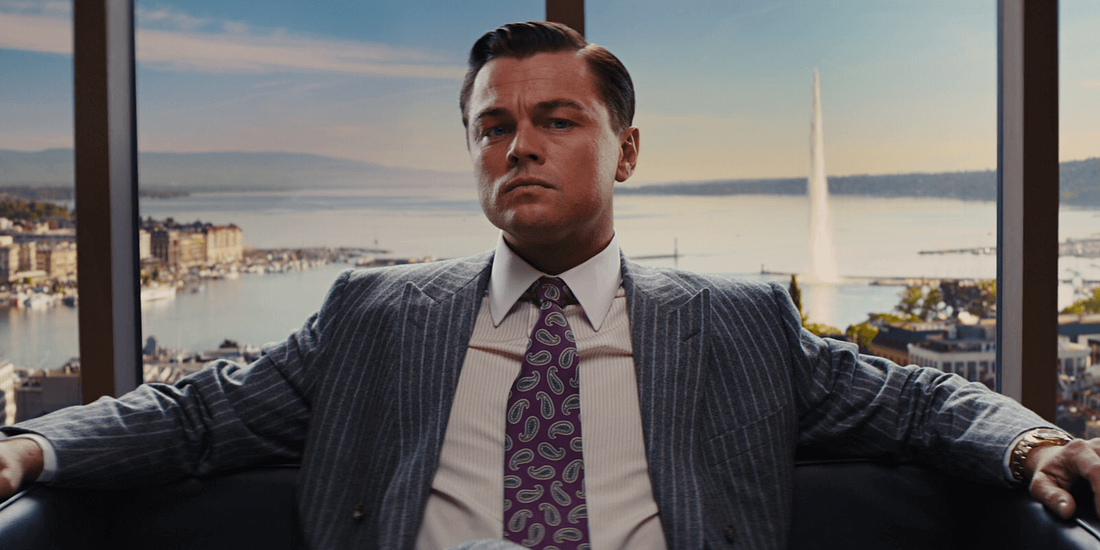 Martin Scorsese has a fountain of youth hidden somewhere, and it appears to run on stories of real-life criminals. "The Wolf of Wall Street" is a successor to factual mob epics like "Goodfellas" (1990) and "Casino" (1995), and it ups the ante in every possible way, from the drug use and swearing to the sprawling three-hour runtime. It details the rise and fall of Jordan Belfort (Leonardo DiCaprio), a stockbroker who engaged in rampant corruption and Wall Street fraud during the 1980s.
Scorsese leans into the absurdist world that Belfort occupied, and the result is the closest the director has come to a black comedy since 1985's "After Hours." It's a credit to his unwavering command of film that he never completely succumbs to the excess on the screen, and maintains a cautionary tale thread throughout. A modern classic.
2. "The Favourite" (2018)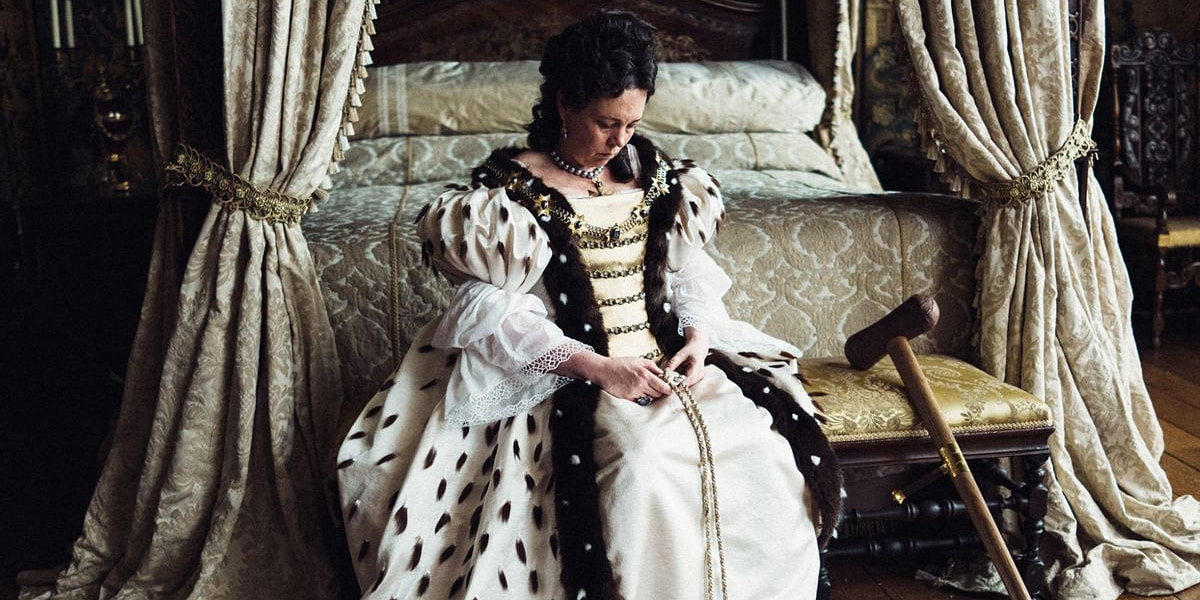 "The Favourite" may not fall under the label of a traditional biopic, but it takes factual events and twists them to adhere to a deliciously satirical narrative. The film details the power struggle between Sarah, Duchess of Marlborough (Rachel Weisz), and Abigail Masham (Emma Stone), as they vie for the affection of Queen Anne (Olivia Colman).
Yorgos Lanthimos dials down the eccentricity of his previous films, but "The Favourite" still bears the director's cynicism and irreverent wit. It manages to balance the darker, more disturbing elements with moments that are hilariously deadpan. For many, this will be the perfect gateway drug into Lanthimos' style. The acting is similarly excellent, particularly Colman, who took home a well-deserved Best Actress Oscar.
1. "The Social Network" (2010)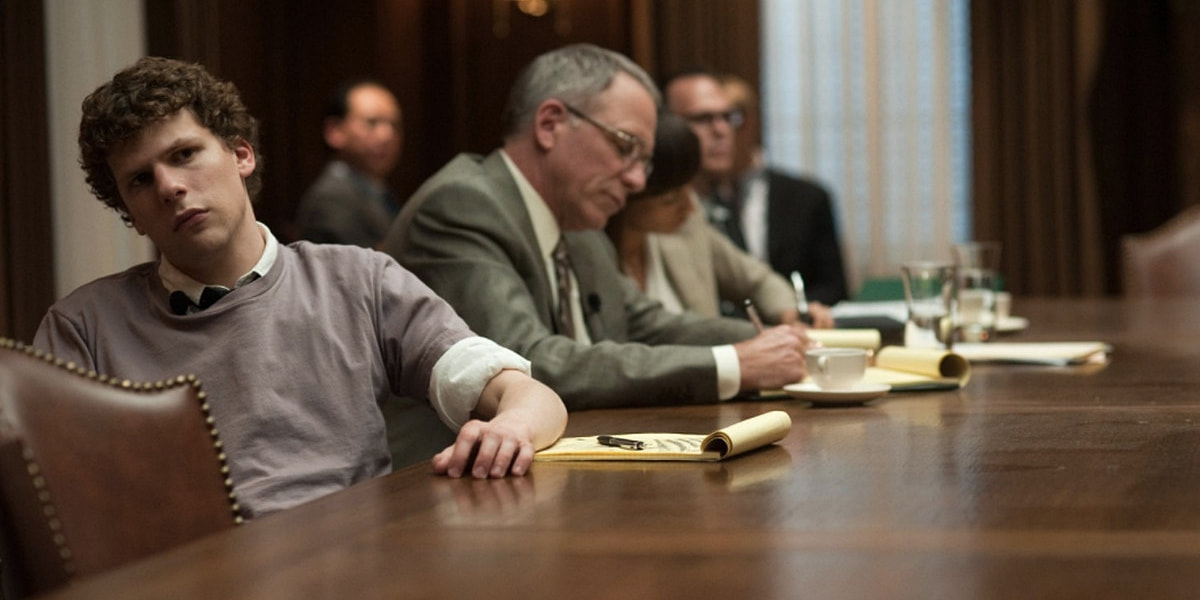 Did any other film stand a chance? "The Social Network" is a generation-defining release from one of the best directors working today, David Fincher, and one of the best screenwriters of all time, Aaron Sorkin, so there wasn't really much of a contest. The film dramatizes the creation of Facebook, and presents the early days of Mark Zuckerberg (Jesse Eisenberg), as though it were a Shakespearean tragedy.
Sorkin's Oscar-winning script is still a marvel to behold a decade later, rife with dialogue that is somehow both quotable and technical. The ensemble cast is perfection, with definitive turns from Eisenberg and Andrew Garfield, as well as Justin Timberlake and Armie Hammer. And then there's Fincher, whose direction is so tightly-wound, so precise, that it mirrors the protagonist's own obsessive streak. We could go on and on, but it's best to revisit "The Social Network" and enjoy the brilliance firsthand. Cinema doesn't get much better.
Which is your favorite biopic of the decade? Did your favorite make the list? Head on over to the polls page to vote on the most recent "End of the Decade" poll and let us know your thoughts in the comments section below or on our Twitter account.
​You can follow Danilo and hear more of his thoughts on the Oscars and Film on Twitter at @DaniloSCastro