By Matt Neglia, Dan Bayer, Nicole Ackman & Nadia Dalimonte
The Toronto International Film Festival (TIFF) officially begins tomorrow and runs until the 18th of September. There are a number of films playing at the festival which had their world premieres at either Cannes, Telluride, or Venice, but what about the TIFF-specific world premieres? Take a look at the top 20 world premieres NBP is looking forward to at this year's Toronto International Film Festival…
20. Pray For Our Sinners
With abortion currently the subject of much discussion in the United States, it's important to be aware of women's reproductive rights in other countries as well. Until 2018, abortion was illegal in Ireland, a country still very influenced by the Catholic Church. In "Pray for Our Sinners," journalist and documentarian Sinéad O'Shea looks at the country's history of brutality towards unwed mothers and their children. From corporal punishment used in schools to mother and baby homes where pregnant girls were sent, O'Shea unearths the tragedies that women and children in the country faced. But she also focuses on those who fought back against the stigma and practices in Ireland while taking the Catholic Church to task for their role in the problem.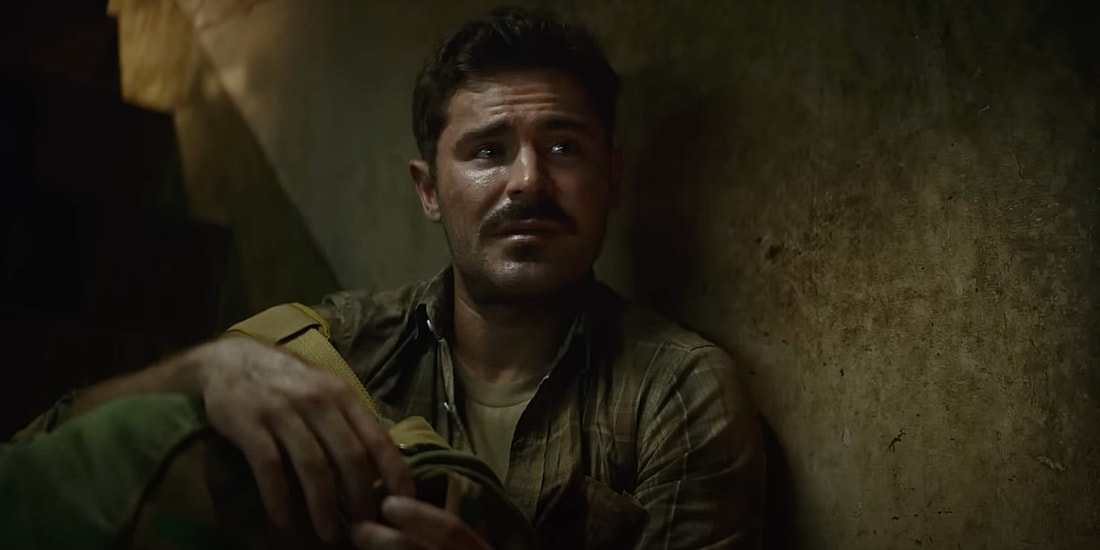 19. The Greatest Beer Run Ever
Oscar-winner Peter Farrelly returns to the festival, which gave his previous film, the Best Picture-winning "Green Book," its official awards season started four years ago in 2018 when it won the Audience Award. Will he win the prize again this year for "The Greatest Beer Run Ever?" Some may have rolled their eyes when watching the trailer for this film, based on another true story of a Marine Corps veteran and merchant seaman who travels to Vietnam during the war to give his friends beer for moral support. But there are others who feel this could be an improvement on Farrelly's last movie. Time will tell.
18. Butcher's Crossing
Nicolas Cage starring in a literary Western thriller ticks a ton of boxes. After stellar turns in the compelling 2021 drama "Pig," as well as this year's entertaining meta-comedy "The Unbearable Weight of Massive Talent," the actor is back with a new role that sounds elastic in range. In "Butcher's Crossing," based on the novel by John Williams, Cage stars as a buffalo hunter who mentors a young man through a wild journey in 1870s Colorado. One of the most idiosyncratic actors alive, Cage has the ability to make a linear-sounding plot feel fresh and unpredictable. If you are hungry like I am for a new Cage film, particularly following two career-best performances, the world premiere of "Butcher's Crossing" is high up the anticipation ladder.
17. Aristotle And Dante Discover The Secrets Of The Universe
Benjamin Alire Sáenz's novel, about the growing friendship between two teenage Mexican-American boys in 1987 El Paso, is a beautiful tale about finding your person – the one who understands you on a level that no one else does. Its popularity among the YA set isn't based on anything, either, as the novel has consistently been ranked high on all sorts of lists of best YA fiction and won numerous awards. As we keep inching towards more ethnic equality onscreen, it's heartening to see a film based on something focused equally on issues of being Mexican-American as well as discovering your sexuality. With a cast that includes Eva Longoria, Eugenio Derbez, and Kevin Alejandro as the boys' parents, this looks to even have some quiet star power to bolster its potential as a future LGBTQ classic. Given its literary pedigree, we can't wait to see who picks up this "Heartstopper" meets "Call Me By Your Name" beauty and gives gay teens another chance to see themselves onscreen.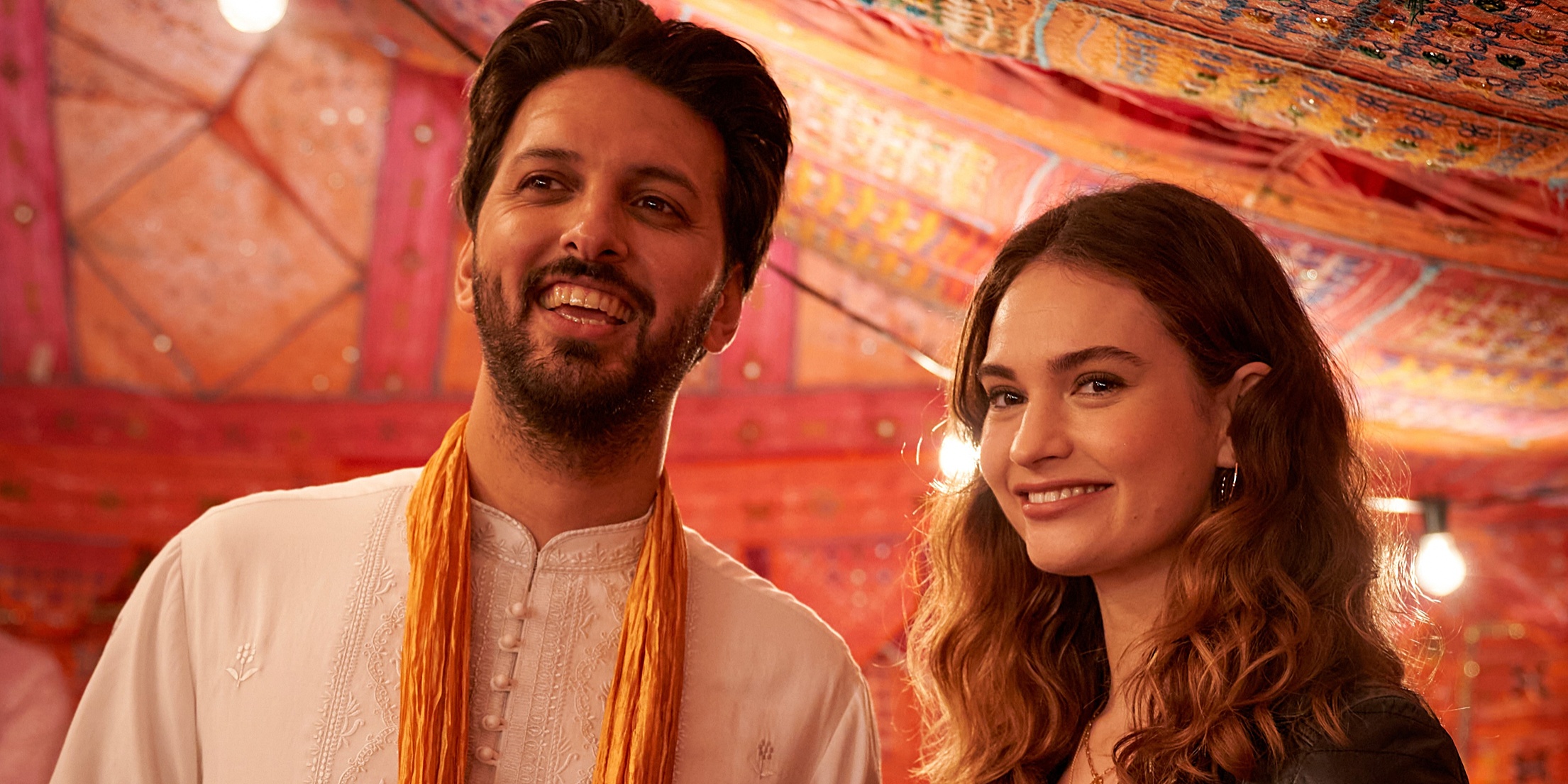 16. What's Love Got To Do With It?
All I needed to know to add "What's Love Got To Do With It?" to my most-anticipated list was that Emma Thompson plays Lily James's mother. But Shekhar Kapur's new film about a young English documentary maker filming her Pakistani best friend's journey to an arranged marriage has a fascinating premise. It promises to be a very unique film centered around ideas about romance and marriage and whether the two must be intertwined. I love any sort of romantic dramedy that is out of the box, and this film has the potential to be something exceptional.
15. My Policeman
My eyes will be on Harry Styles playing his first lead film role in the 1950s gay romance "My Policeman." Based on Bethan Roberts' novel of the same name, the Britain-based story follows a policeman Tom (played by Styles), who falls in love with a museum curator while married to a school teacher. Each of the characters winds up at the center of a love triangle that would shape the rest of their lives. The drama also stars Emma Corrin and David Dawson as Tom's two lovers. Following an incredible turn as Princess Diana in Netflix's "The Crown," expectations are high with Corrin playing an intriguing spotlight role. From the sounds of this story, "My Policeman" has a prime opportunity to shine with a talented ensemble. As the recipient of the TIFF Tribute Award for Performance, the film is off to a promising start!
14. The Lost King
In 2012, a woman named Philippa Langley helped lead the search for British monarch Richard III's final resting place. His body had been lost to time, and his reputation had been maligned for centuries before he was found – of all places – underneath the car park. Stephen Frears's "The Lost King" depicts Langley's struggle to redeem Richard III against all odds. With the writing team from "Philomena" and Sally Hawkins in the leading role, the film promises to be both inspiring and heartwarming. As a historian, and in particular a historian with interest in the British monarchy, "The Lost King" is very intriguing to me.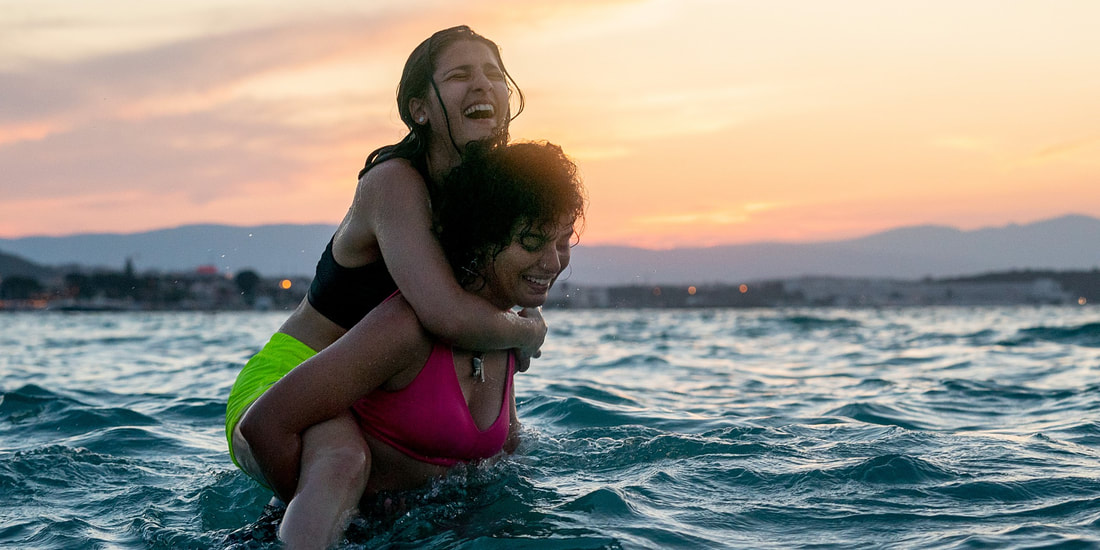 13. The Swimmers
"The Swimmers" is a true story brought to the festival by Netflix about two sisters, Yusra and Sara Mardini, who fled their war-torn home in Syria to get a new shot at life and competing in Olympics. The trailer hinted at this being a moving and inspirational story (and also showed brief glimpses of Matthias Schweighöfer as the lady's swimming coach). The Netflix film is opening up this year's Toronto International Film Festival, and traditionally, the opening night film hasn't always been the most well-received. Still, we remain optimistic that Sally El Hosaini's film will not disappoint.
12. Raymond & Ray
How has it taken this long for Ethan Hawke and Ewan McGregor, two of the best actors of their generation, to star in a film together? Rodrigo Garcia doesn't have the strongest filmography, but casting those two titans as estranged half-brothers coming together to bury their father is the kind of decision that can make a good film just by itself. The fact that the official TIFF write-up says the film is "shot through with audacious gallows humor" has us anticipating this one even more, as walking that line between humor and heartbreak, dark comedy and character study, is one of the hardest – yet most satisfying – things to get right.
11. Weird: The Al Yankovic Story
Daniel Radcliffe has had quite the erratic career since becoming the icon of a generation as Harry Potter in one of Hollywood's biggest franchises. When it was announced that he was going to play musician "Weird" Al Yankovic in a biopic, we didn't know what to think or what to expect, especially after it was announced that it was going to be released by… Roku? The streaming device giant? And directed by Eric Appel, whose filmography contains a lot of television sitcom episodes and web videos. And yet, somehow, that all feels perfect for a film about a man who has made his career by letting his freak flag fly and taking chances no one else would take. Add to that the fact that it's co-written by the hilarious Yankovic himself, and it's no surprise that the film's trailer looks funny and just off-kilter enough to still surprise us. The opener of TIFF's storied Midnight Madness lineup is going to make for one hell of a party up in Toronto, and we can't wait.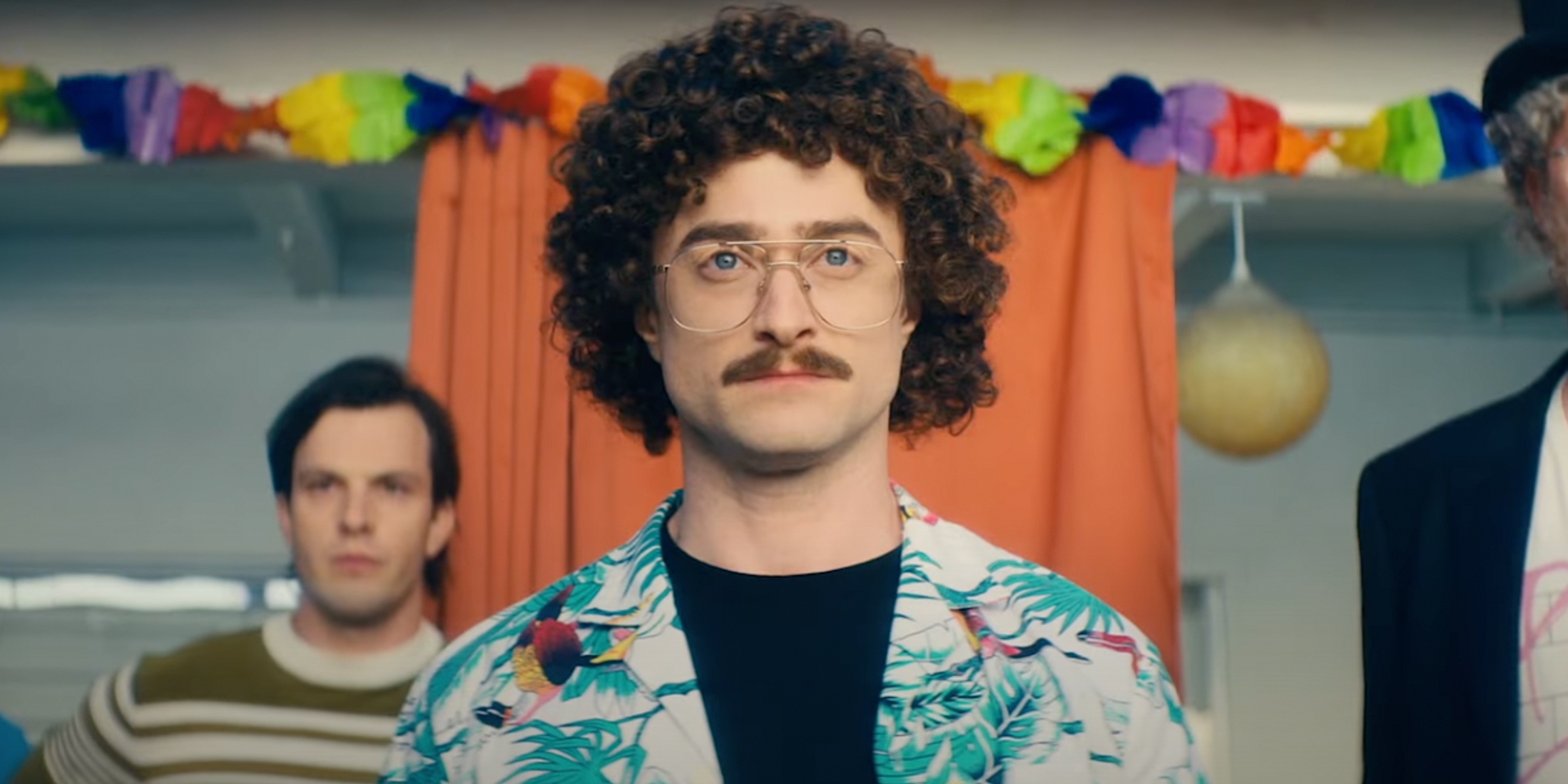 10. Emily
Like many period dramas and classic literature fans, my love affair with "Wuthering Heights" started in my teens. As I've grown older, my perspective on the novel has shifted, as my admiration for its author and her daringness to publish such a daringly immoral novel at the time has grown. Thus, I could not be more excited to see "Emily," Frances O'Connor's take on Emily Brontë's life. The Brontë sisters, in addition to being literary geniuses, lived fascinating but tragic lives. The film's trailer and press materials suggest that the story of Emily's life will be told in a style that mirrors that of her work. With Emma Mackey (who shone not only in "Sex Education" but also in the ill-fated "Death on the Nile") portraying the now-celebrated author, "Emily" promises to be a very moving biopic.
9. The Menu
As they say, "eat the rich." Mark Mylod ("Game Of Thrones" and "Succession") makes his feature directorial debut with a premise that is sure to get people talking at this year's Toronto International Film Festival. Anya Taylor-Joy leads the ensemble alongside Nicholas Hoult, John Leguizamo, and Janet McTeer as a group of wealthy one-percenters are emotionally and physically tormented on an island by a diabolical head chef (played deliciously by Ralph Fiennes) and his minions. Sure to be filled with lots of twists and turns, this sinister takedown of the elite will no doubt excite and make us hungry for more.
8. Chevalier
Kelvin Harrison Jr. has become one of the hottest young actors to watch with engaging performances in "Luce" and "Waves." Here, he leads the Searchlight Pictures period drama "Chevalier" as a Black composer and violinist, Joseph Bologne, who had to fight racism to gain a higher position in Marie Antoinette's court. Director Stephen Williams has been creating captivating television episodes over the past few years with "Watchmen" and "Lost." Now he returns to narrative feature filmmaking with what will hopefully turn the historical biopic on its head with a unique perspective.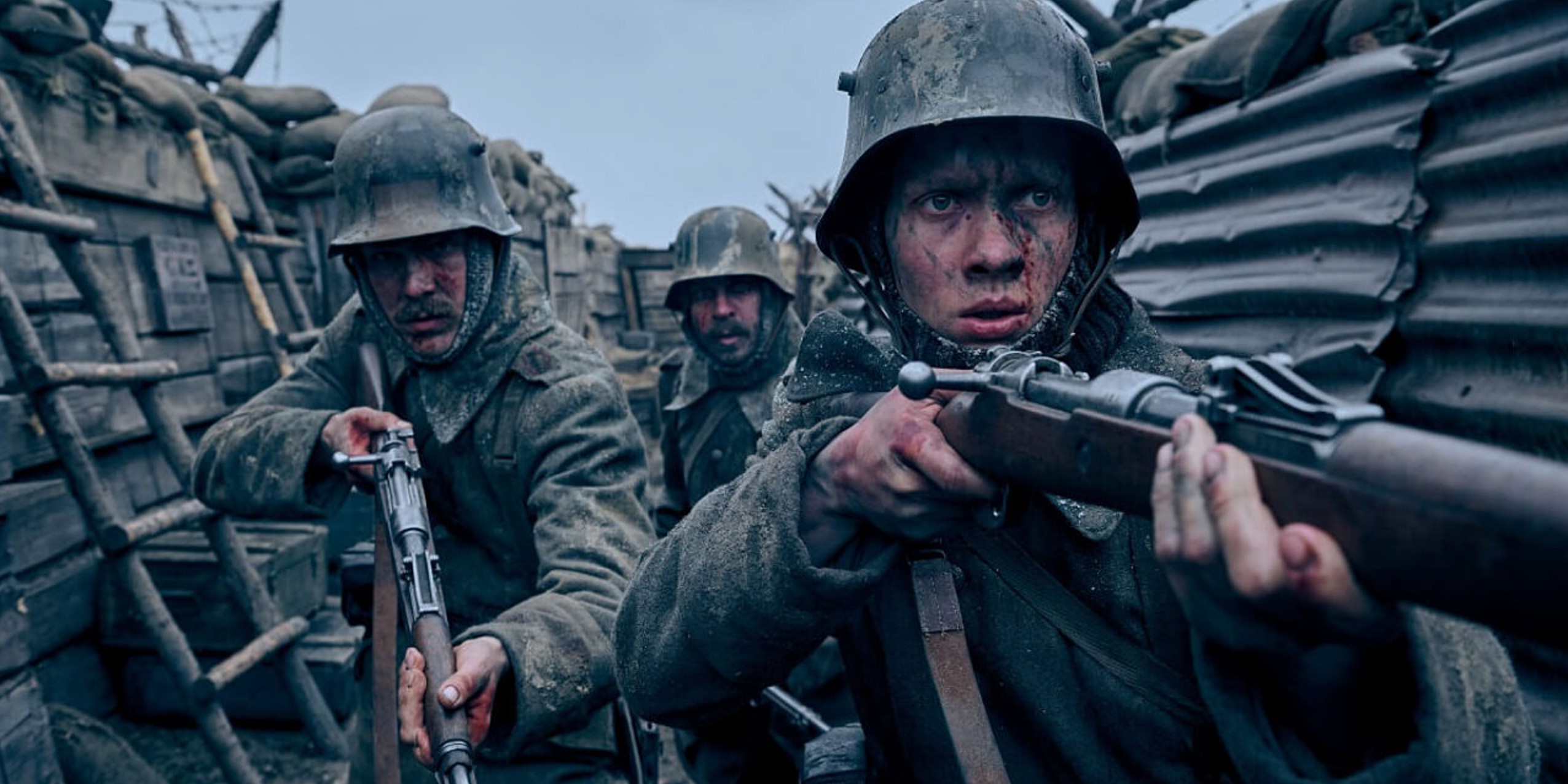 7. All Quiet On The Western Front
Erich Maria Remarque's brilliant 1929 novel "All Quiet on the Western Front" is one of the greatest war stories ever written – and perhaps most importantly, one of the greatest anti-war stories. While the previous film adaptations of the novel are astounding works of cinema, this marks the first time that the German book has been adapted into a German-language film, lending an air of authenticity to the storytelling. Edward Berger's film promises to highlight the brutality and madness of a war whose purpose was murky both then and now. While World War II films abound, movies set during World War I are rare, despite the cinematic nature of trench warfare. "All Quiet on the Western Front" is one of my favorite novels of all time, and as someone who prefers war movies that show the hopelessness and messiness of war, this is one of my most anticipated films. 
6. The Woman King
A collaboration between the great Gina Prince-Bythwood and one of the greatest actors of all time, Viola Davis, is more than enough reason to anticipate the world premiere of "The Woman King." Davis stars as Nanisca, lead warrior of the Agojie, an all-women military regiment protecting the African Kingdom of Dahomey from armed forces in the 18th and 19th centuries. Based on true events, this historical epic looks to be an emotional battle and a compelling story of immense scale. Following a wonderful range of genres in films, from "Love & Basketball" (2000) to "The Old Guard" (2020), Prince-Bythewood exploring world history is an exciting undertaking. With a powerhouse performer in Davis at the core, plus an ensemble that includes John Boyega, Thuso Mbedu, and Lashana Lynch, this story is one to watch.
5. Wendell & Wild
Todd Field isn't the only filmmaker returning to features after a decade-long hiatus. A spooky stop-motion animation directed by Henry Selick and co-written by Jordan Peele feels perfect for a fall film festival experience. "Wendell & Wild" playing at the festival marks an exciting world premiere for Selick; this is the filmmaker's first feature in thirteen years. Leaving off on a high note with the beguiling "Coraline" (2009), one of the greatest animated films of the past decade, is plenty of reason for me to anticipate what comes next. Not to mention a story about two demon brothers, voiced by Peele and longtime collaborator Keegan-Michael Key, who stand up to their demon dad, voiced by Ving Rhames. With a tremendous cast of actors also, including Angela Bassett and James Hong, "Wendell & Wild" sounds to be an animated treat.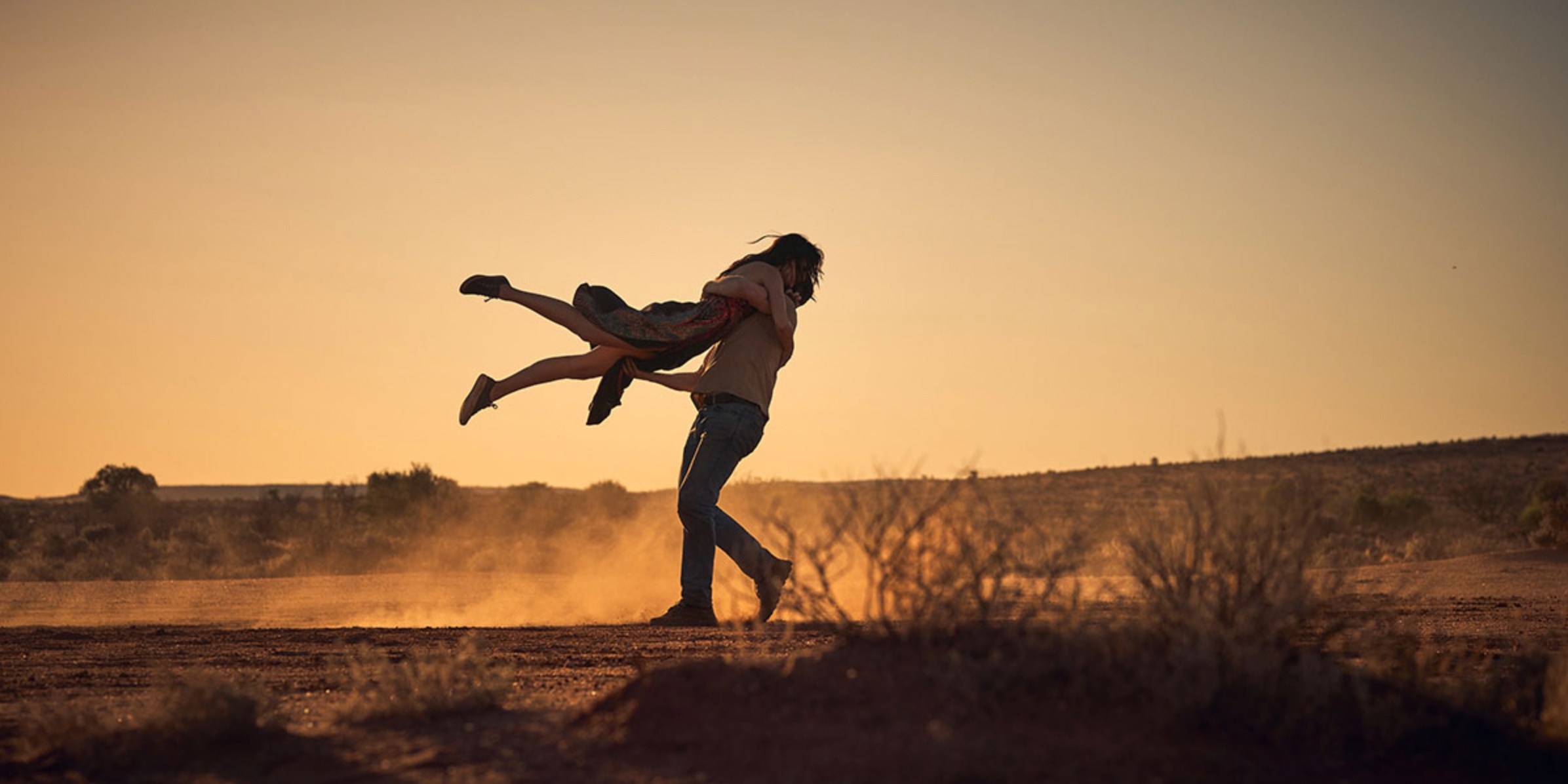 4. Carmen
Maybe we don't need yet another take on Bizet's immortal opera (what could possibly top "Carmen: A Hip-Hopera" with Beyoncé?), but when it's a modern-day retelling starring the mega-talented Melissa Barrera and Paul Mescal? With all-new music by Nicholas Britell? Directed by choreographer (and Mr. Natalie Portman) Benjamin Millepied? That, maybe we do need. Setting this version in the Sonoran Desert at the Mexico-United States border offers plenty of opportunities for stunning cinematography, as well as socio-political commentary, but if we're being honest, it's the prospect of an original musical by one of the best film composers working today, starring two of our hottest up-and-comers that really has us chomping at the bit to see this.
3. Bros
Thankfully, this already has distribution, but will this Billy Eichner vehicle be a "Bridesmaids"-style win for representation onscreen from a major studio, or will it be a whole lot of fuss over nothing? Can this film live up to the expectations placed upon it as the first adult-oriented gay rom-com from a major studio? Indeed, can any film live up to such expectations? The trailer has plenty of good jokes, and the twist of casting all LGBTQ performers, even in the heterosexual roles, is exciting to see. We trust in Eichner to have a unique, funny, fabulously gay spin on things that will liven up the traditional Hollywood romantic comedy, and hope that the filmmaking doesn't let him down, but more than that, we hope it's good enough to overcome the hate that's sure to be directed at it after Searchlight's more diversely cast "Fire Island" got dumped on Hulu earlier this summer.
2. Glass Onion: A Knives Out Story
Benoit Blanc is about to crack another case, and boy, do I have my magnifying glass ready! The much-awaited sequel to Rian Johnson's who-'doughnut' "Knives Out" (2019) promises the return of detective Blanc (played with gusto by Daniel Craig), as well as new characters who find themselves in need of his help. In "Glass Onion: A Knives Out Story," Johnson swaps cozy cable knit sweaters for a Greece vacation at a billionaire's getaway. With an exciting change in setting, a star-studded cast (Kathryn Hahn! Edward Norton! Janelle Monáe!), and a story focused on the tech world; this sequel is poised to entertain and surprise. Given the intriguing title, here's hoping for a Benoit Blanc monologue about onion layers to rival his "doughnut within a doughnut."
1. The Fabelmans
The all-mighty Steven Spielberg makes his debut at the Toronto International Film Festival with his most personal film to date about his childhood upbringing in a Jewish household, experiencing divorce, and discovering his passion for filmmaking. Michelle Williams and Paul Dano play the Academy Award winner's parents, while Seth Rogen plays his uncle in what will most likely be a strong contender for the TIFF Audience Award this year. Usual collaborators like cinematographer Janusz Kamiński and composer John Williams (with what is said to be the legend's final film score), and editor Michael Kahn are all returning to bring Spielberg's vision to life. One of the most anticipated movies of 2022 and easily the most significant film of the festival, this one will be very special for all those involved both in front, behind the camera, and for the audience as well.
What are you most looking forward to at this year's Toronto International Film Festival? Anything you'd specifically like to hear our take on when we attend? Please let us know in the comments section below or on our Twitter account.
You can follow Matt, Dan, Nicole and Nadia and hear more of their thoughts on the Oscars & Film on Twitter at @NextBestPicture,@dancindanonfilm,@nicoleackman16 & @nadreviews