We've reached the midway point of 2023, and the Next Best Picture team compiled their favorite films of the year so far and put them all together to give you this master list of our collective top 25 favorite movies of 2023 as we say goodbye to the first half of the year. From films about corporations, relationships, activism, and our past lives, whether they're international, animated, or a documentary, here are Next Best Picture's top films of 2023 so far…
25. SKINAMARINK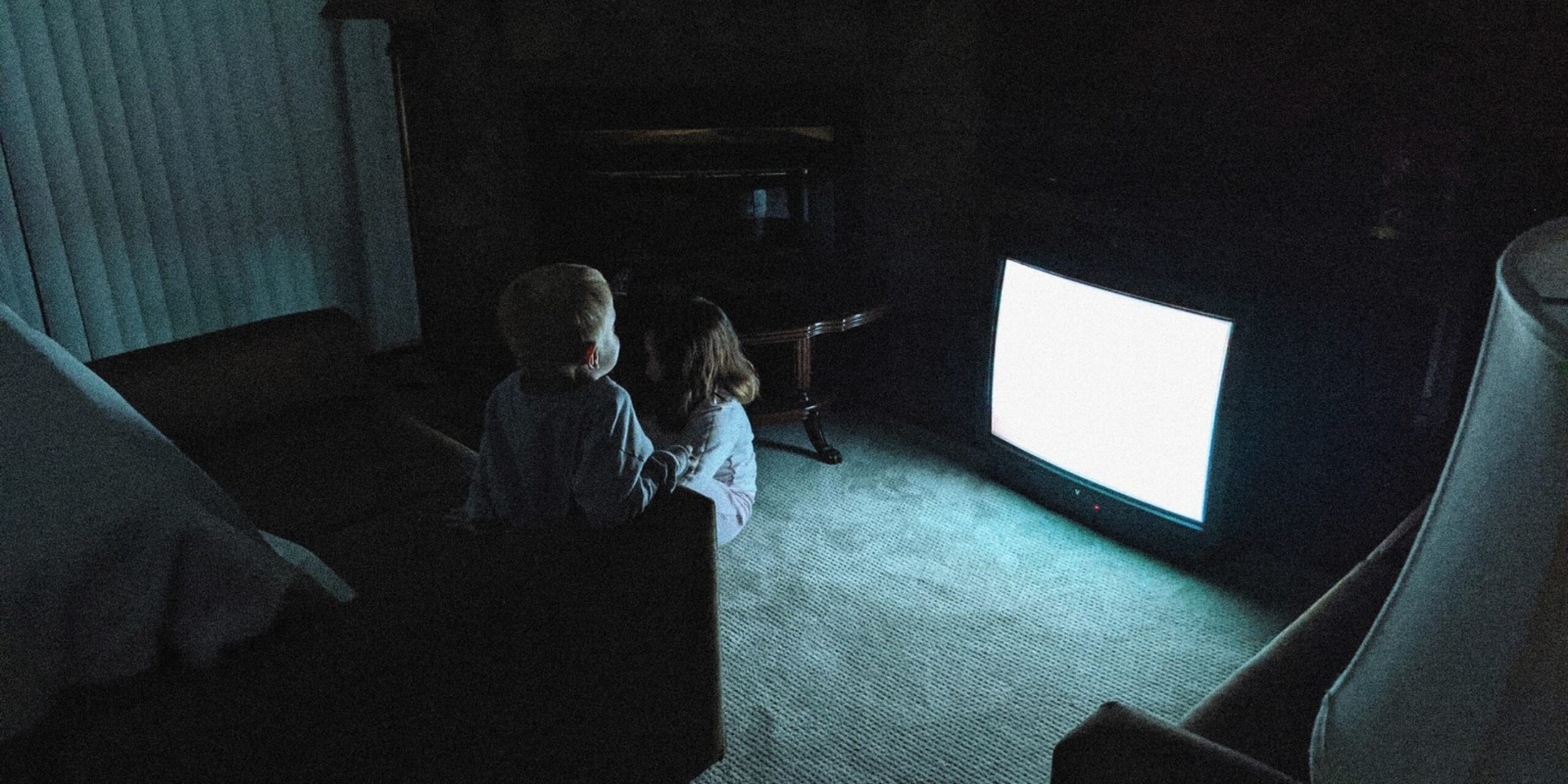 "Skinamarink" is one of the most unsettling films I've ever seen in a theater. It takes a few seconds of anticipation before a jump scare and stretches them out over 100 minutes, and the unsettling effect is mesmerizing to witness. Kyle Edward Ball impresses in his directorial debut, transforming a familiar setting into a hellscape in which nothing is quite what it seems. I'm excited to see what he does next.
24. MASTER GARDENER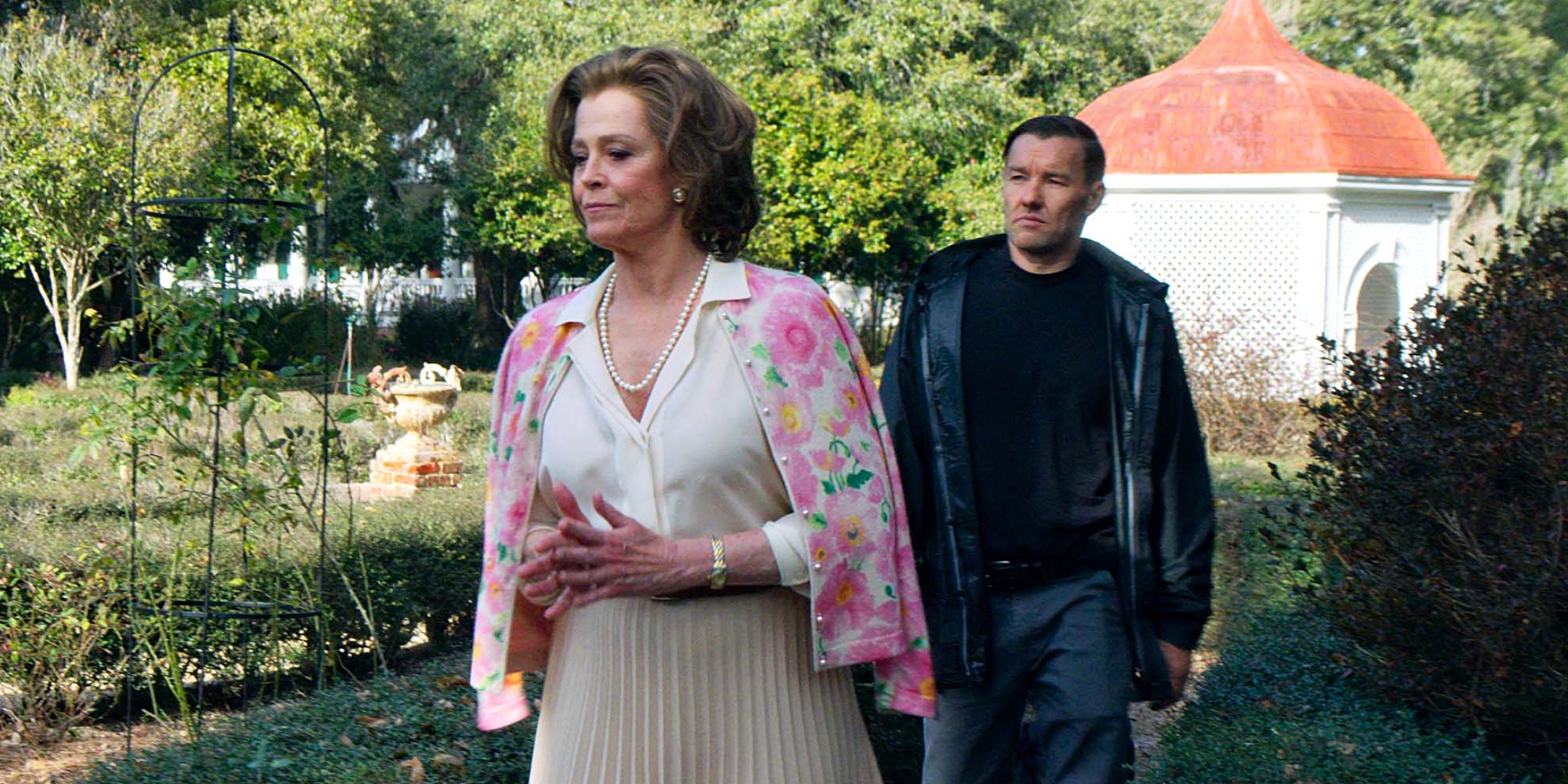 "Master Gardener" isn't so much a conclusion to his "Men in a Room" trilogy" as it is Schrader's loving embrace of all his adrift and lonely souls, from Travis Bickle to John LeTour and Reverend Toller. Here we have Narvel Roth (Joel Edgerton), the reformed white nationalist turned horticulturist, planting seeds of redemption in literal and figurative gardens, searching for absolution. Through one of the year's most original and prickly love stories, he shares a new chance on life with Maya (Quintessa Swindell), playing out a feature-length version of the what-if from "The Last Temptation of Christ," with Schrader finally giving his God's Lonely Men the peace they've long sought for. As sensuous as a rose's petals but as thorny as the stem, "Master Gardener" won't be for everyone, but I found it almost overwhelmingly moving in its optimism, hope, and love towards the future.
23. ELEMENTAL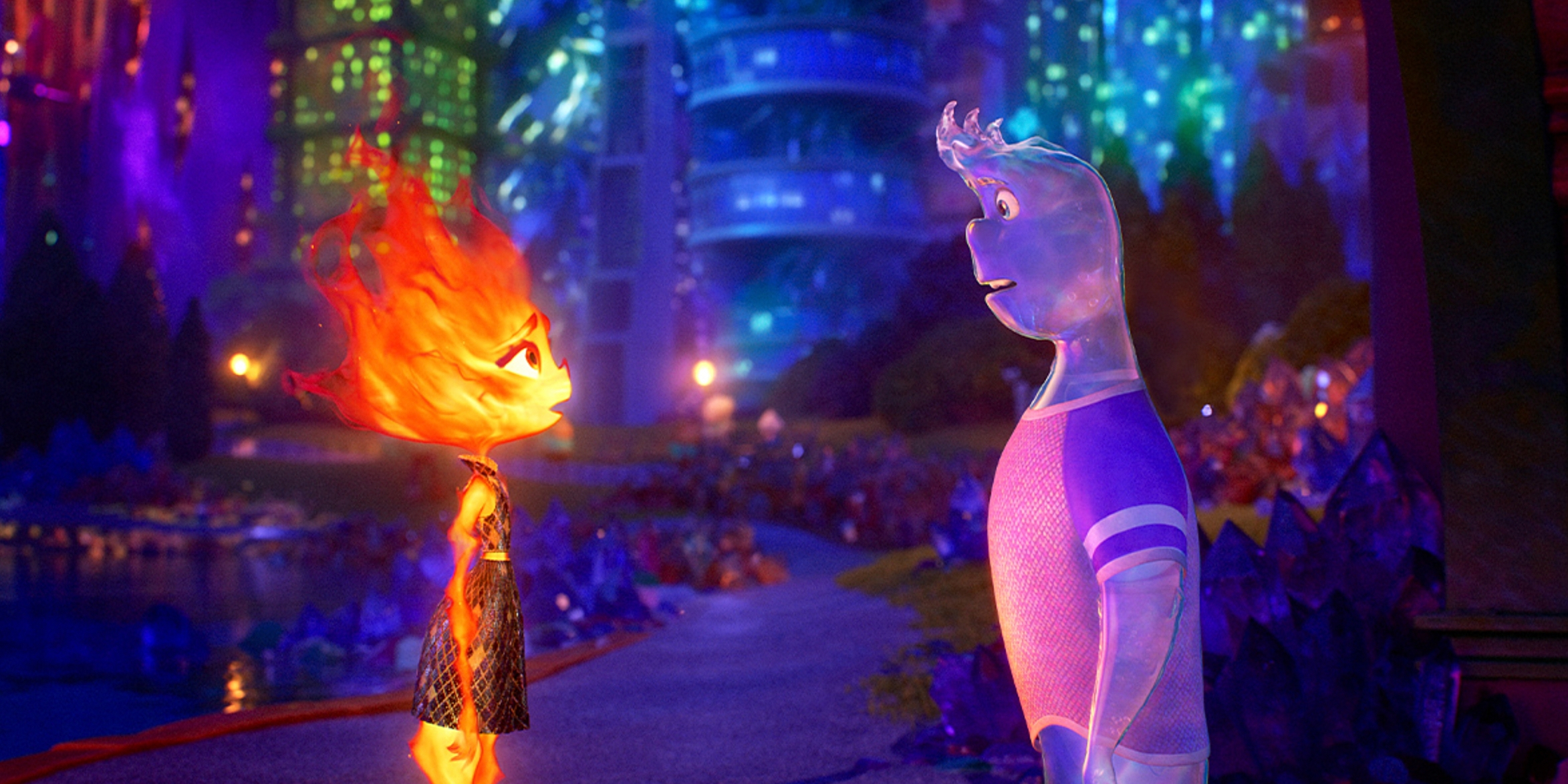 In recent years, animated films have tackled several serious and emotional topics, but none have shared as loving a tribute to immigrant families as "Elemental." The film portrays a young woman, Ember, so proud of her family heritage and preserving their legacy that it is so refreshing to watch, especially since many movies in recent years have often featured characters who are "embarrassed" by their family's differentness. "Elemental" also beautifully shows the inner struggles a child of immigrants knows all too well, such as wanting to "repay" your family for all their sacrifices and trying to be a good daughter/son/child. Even though this is a fire element who is experiencing these emotions, it doesn't take away from the truth in these moments. Pixar has also managed to give us an equally captivating love story between Ember and Wade, a water element that'll put even more tears in your eyes. The animation is vivid, and so inviting that you'll never want to leave Element City once you start watching.
22. BLUE JEAN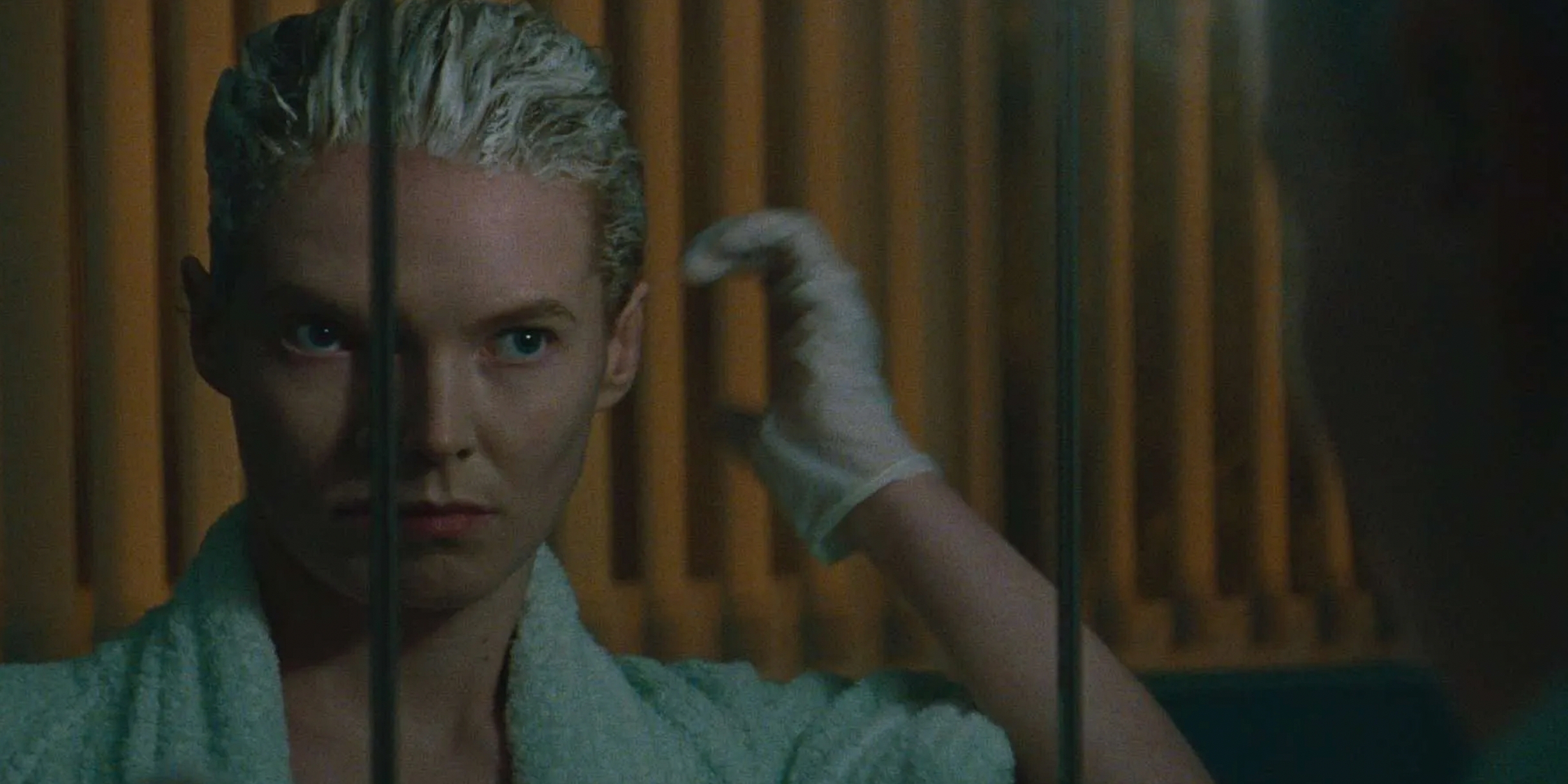 In "Blue Jean," 1988 Britain's Thatcherite policies have eerie parallels to the present. That's what makes Georgia Oakley's debut film so poignant. It explores how the titular Jean navigates being a teacher and a lesbian, which makes her a danger to children, according to the public and politicians. Her job, relationships, and even herself are all at risk, and the boundaries she has built between her professional and personal lives have protected her…until one event threatens total collapse. What makes Oakley's debut so stirring is Rosy McEwen's phenomenal performance and the film's demonstration that there hasn't been a time when queer people weren't protesting or afraid of what the ringer-wingers might do next. Despite this, the film doesn't forget to present queer joy and show how it's a powerful form of resilience. The fight goes on.
21. SCREAM VI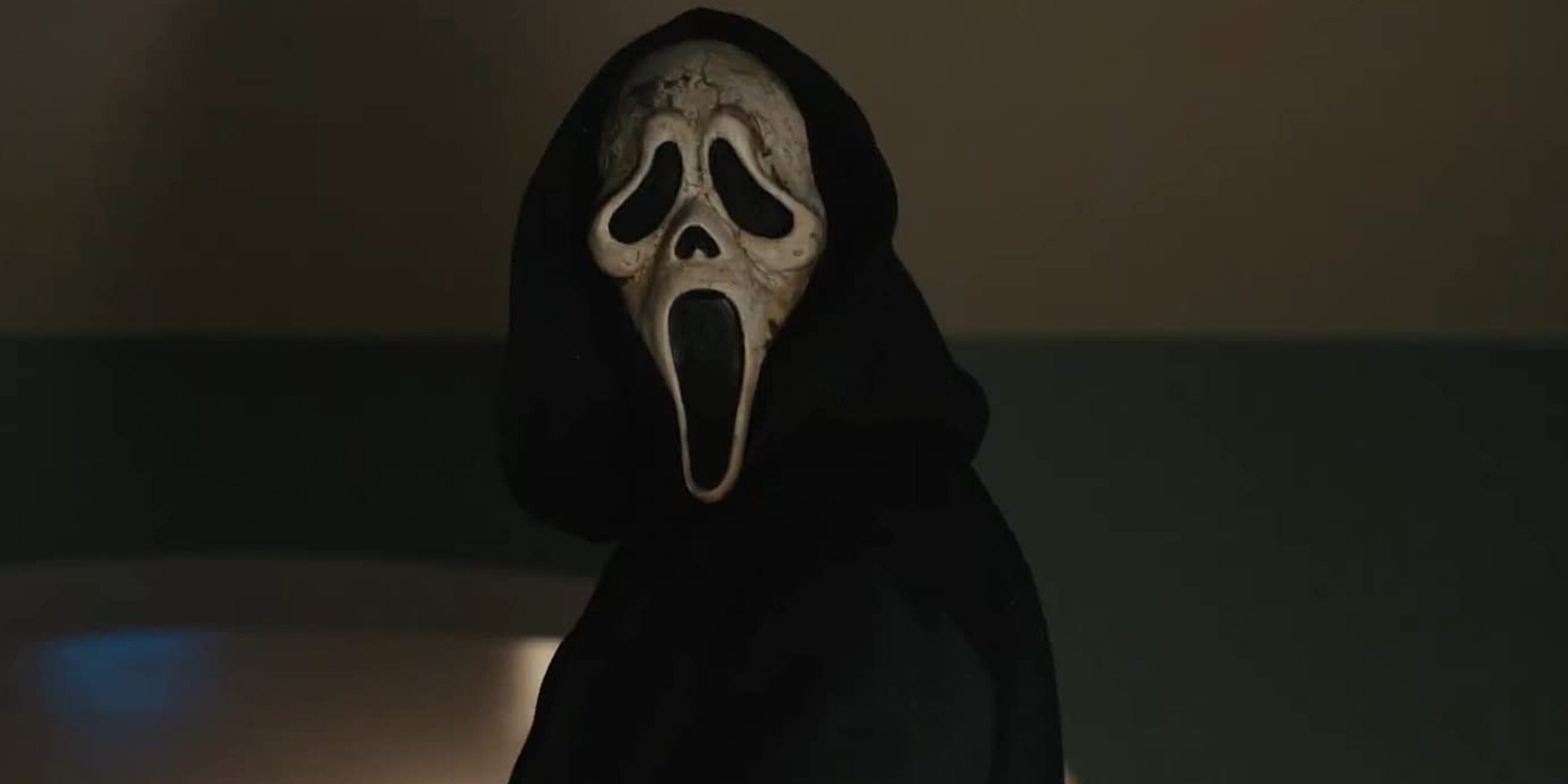 The filmmakers behind "Scream VI" had an unenviable task ahead of them. They had to follow up the well-received fifth iteration of the beloved horror franchise and, hardest of all, do so without the iconic perpetually-final girl Neve Campbell. And yet, they could still craft a fun, thrilling horror movie. It's an excellent balance of frights and funny moments, centered around a quartet of young actors who prove more than capable of serving as the new heads of the franchise. In fact, the film's greatest accomplishment is how it takes its time reestablishing the "Core Four" and getting the audience even more invested in their survival than in the previous film. Good luck with "Scream 7!"
20. THE EIGHT MOUNTAINS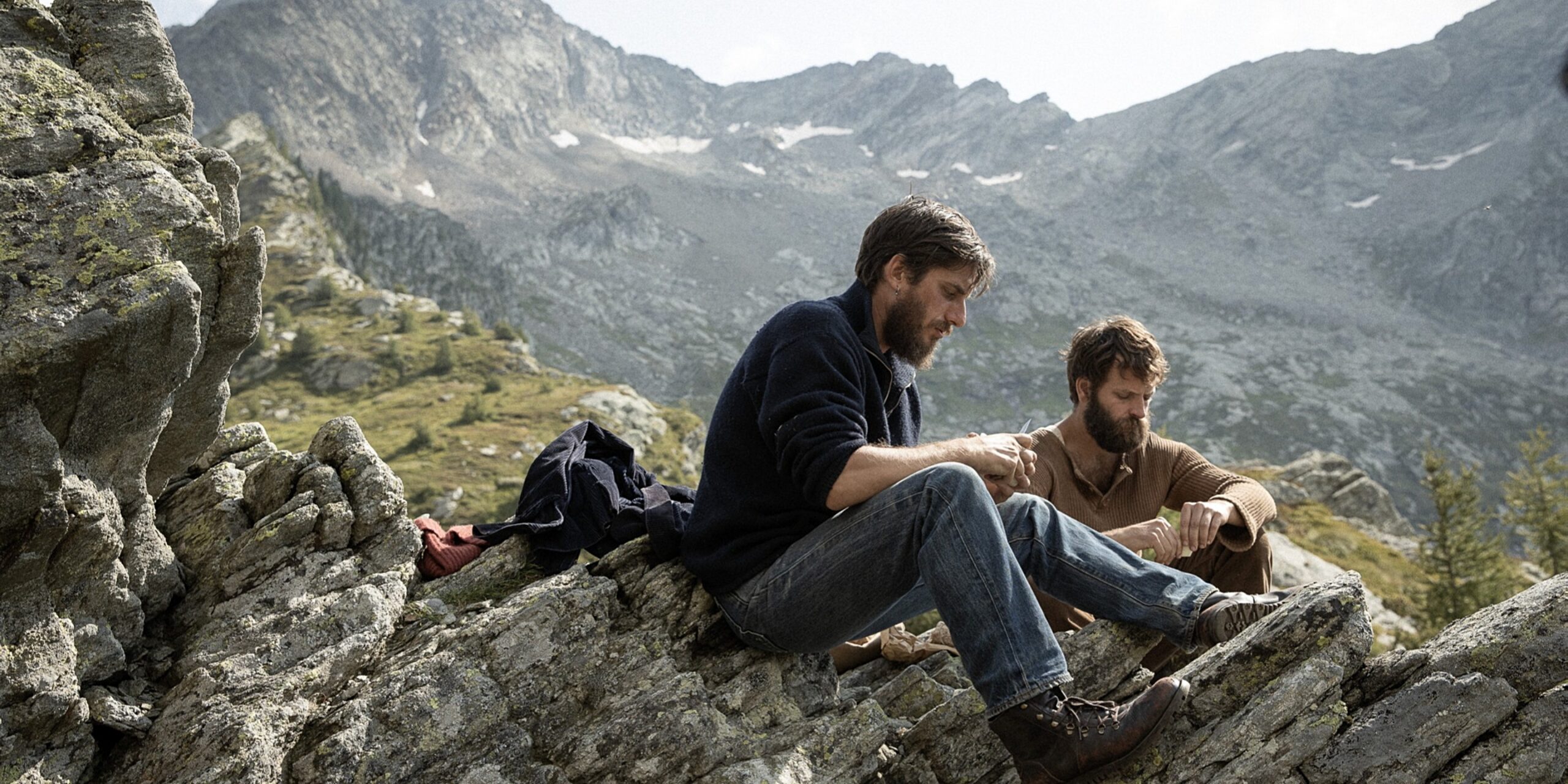 As gently told as a bedtime story, Felix van Groeningen and Charlotte Vandermeersch's "The Eight Mountains" is proof positive that still, waters can run very deep, even in the cinema. Based on the novel by Paolo Cognetti, the film follows the story of Pietro, a city boy who spends the summers in a rural village, and Bruno, the country boy he befriends. Years after their childhood adventures, following the death of Pietro's father, the two reconnect as adults to repair the old cottage where Pietro's family used to stay. What follows is a moving meditation on friendship and understanding our parents, with some of the most gorgeous cinematography of the year. The setting in the Italian Alps helps, but Ruben Impens's use of the more square Academy frame only emphasizes the natural beauty. As Pietro and Bruno's respective journeys lead them farther apart, the performances of Luca Marinelli and Alessandro Borghi (both near-unrecognizable underneath mountain man beards) bloom with introspective depth. The storytelling may be simple, but the story itself is anything but, leading to a viewing experience that envelops you in the world of its characters and lets you live alongside them as they do their best to grow into the men they're destined to become. The patient storytelling reaps emotional rewards by the deliberately-paced film's end, leaving a quiet devastation in its wake. "The Eight Mountains" is a masterpiece of introspection, giving hope to every wanderer that they will eventually find their place in this breathtaking world.
19. HOW TO BLOW UP A PIPELINE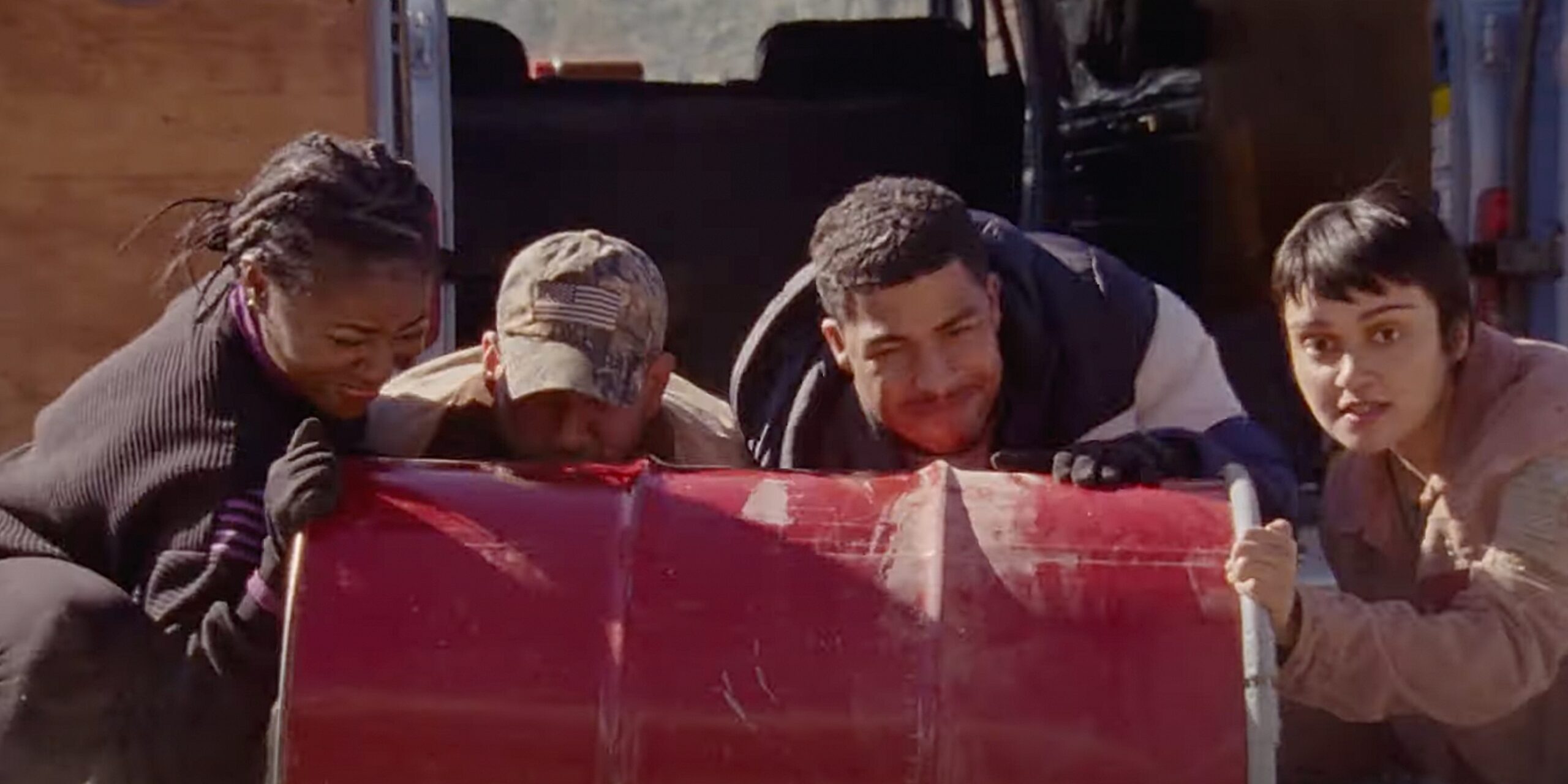 "This is an act of self-defense." That motto will ring in viewers' ears long after watching "How To Blow Up A Pipeline," a gripping ecological resistance flick that never sugarcoats its message. It's a shockingly radical film, boiling with anger and funneling it toward action. Daniel Goldhaber's movie pairs the passion of a political thriller with the ticking clock of a heist film, making a deeply grounded experience that stirs up the viewer. Are the actions of the characters justified? Did they go too far to send a message about climate change? Perhaps the most surprising aspect of "How To Blow Up A Pipeline" is its lack of preachiness, opting to focus on motivations and desperation instead. This riveting, taut thriller is far from the flashiness film this year, but it's certainly unforgettable.
18. SANCTUARY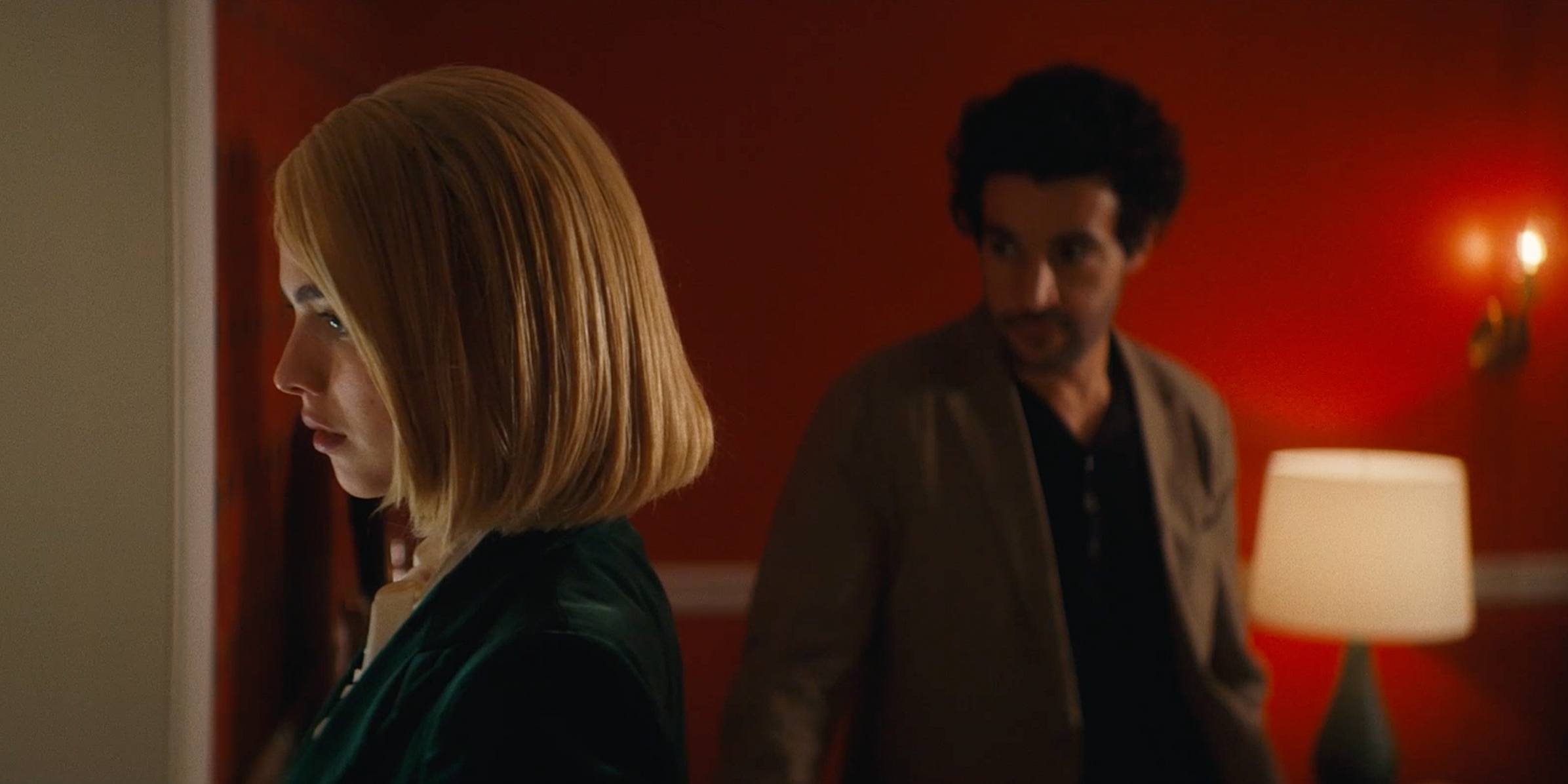 A psychosexual romantic comedy and a deranged two-hander wrapped up in one, "Sanctuary" is the horny thriller you didn't know you needed. Set entirely in an upscale hotel room, "Sanctuary" follows wealthy businessman Hal and his dominatrix, Rebecca. When Hal tries to end their relationship, the evening morphs into a twisty game of cat and mouse as mind games are taken to new heights. Is power a state of mind, a hefty bank statement, or all of the above? Who has control shifts from scene to scene, and even then, who's really holding the cards isn't always clear. With explosive performances from Margaret Qualley and Christopher Abbott, we're thrown headfirst into a BDSM battlefield where the line between role play, degradation, and heated banter increasingly starts to blur.
17. THE NIGHT OF THE 12TH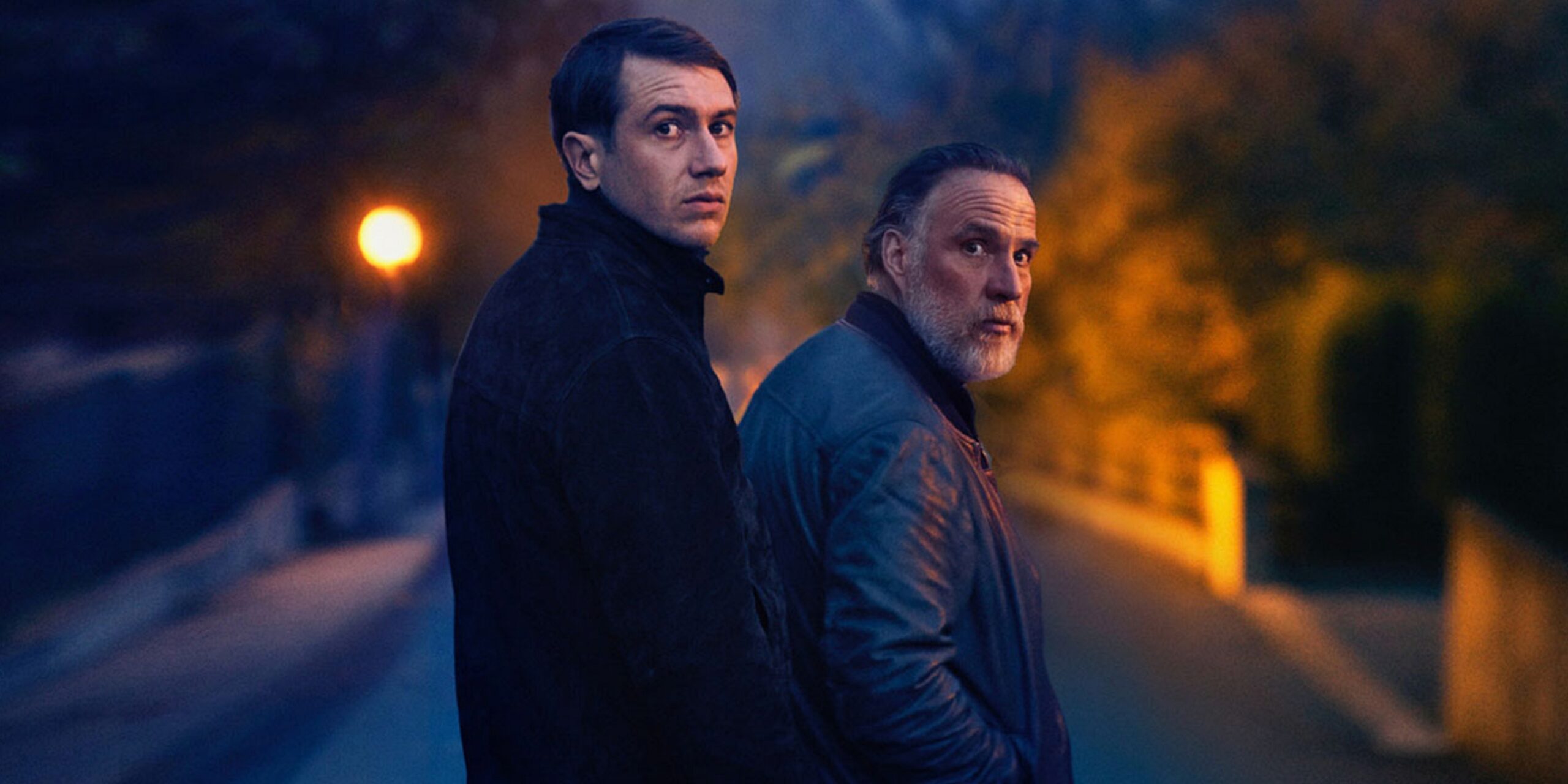 "The Night of the 12th" is cut from the same lineage as "Memories of Murder" (2003) and "Zodiac" (2007), and while it doesn't quite reach the heights of these masterpieces, it gets close. The film examines a real-life case from the perspective of the cops who spent years investigating it and puts a chilling, existentialist spin on the fear of never finding out the truth. Dominik Moll's contemplative direction is perfectly suited to the material, as is Bastien Bouillon's unraveling performance. It's a must watch for crime procedural fans.
16. NIMONA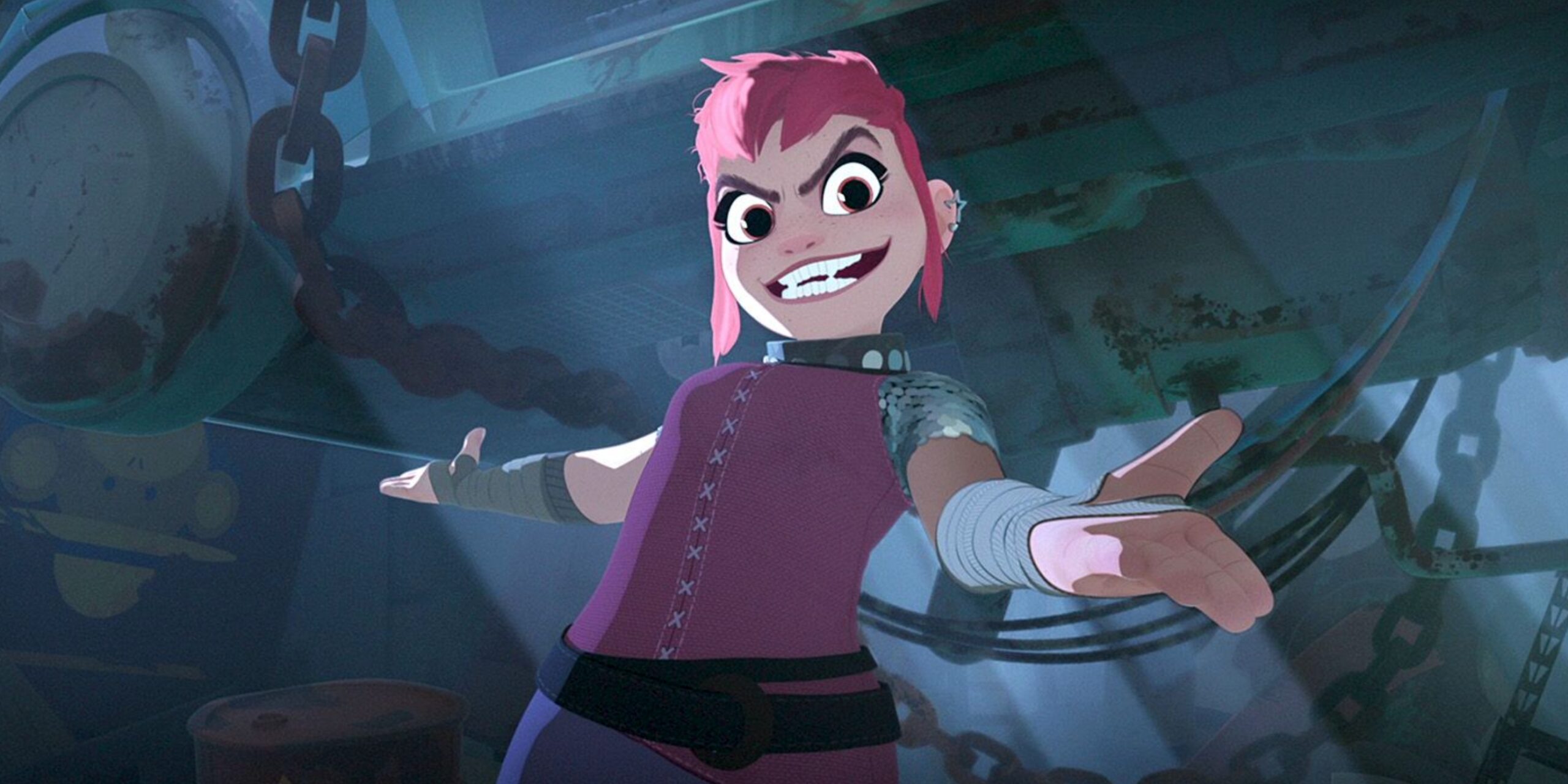 This film adaption of "Nimona" almost didn't exist. After the Disney-Fox merger and shutdown of Blue Sky Studios, "Nimona" was considered to be an unfortunate loss to business business-ing. But thankfully, the creators of Blue Sky refused this conclusion, and thank God they did. Much like the graphic novel it is based on, "Nimona" is filled with so much love and heart covered in punk-rock rebellion. The artwork jumps off the screen, the music is perfectly in theme, and the story is timelessly relevant. Plus, the direct queer representation is wonderful and earned. It is so easy to fall in love with Nimona, Ballister Boldheart, and their world and root for them as they wreak havoc on the world that turned on them. The fact that "Nimona" exists is a miracle, and it is a fantastic piece of animated magic which families and audiences will celebrate for years to come feels like the cherry on top.
15. CHEVALIER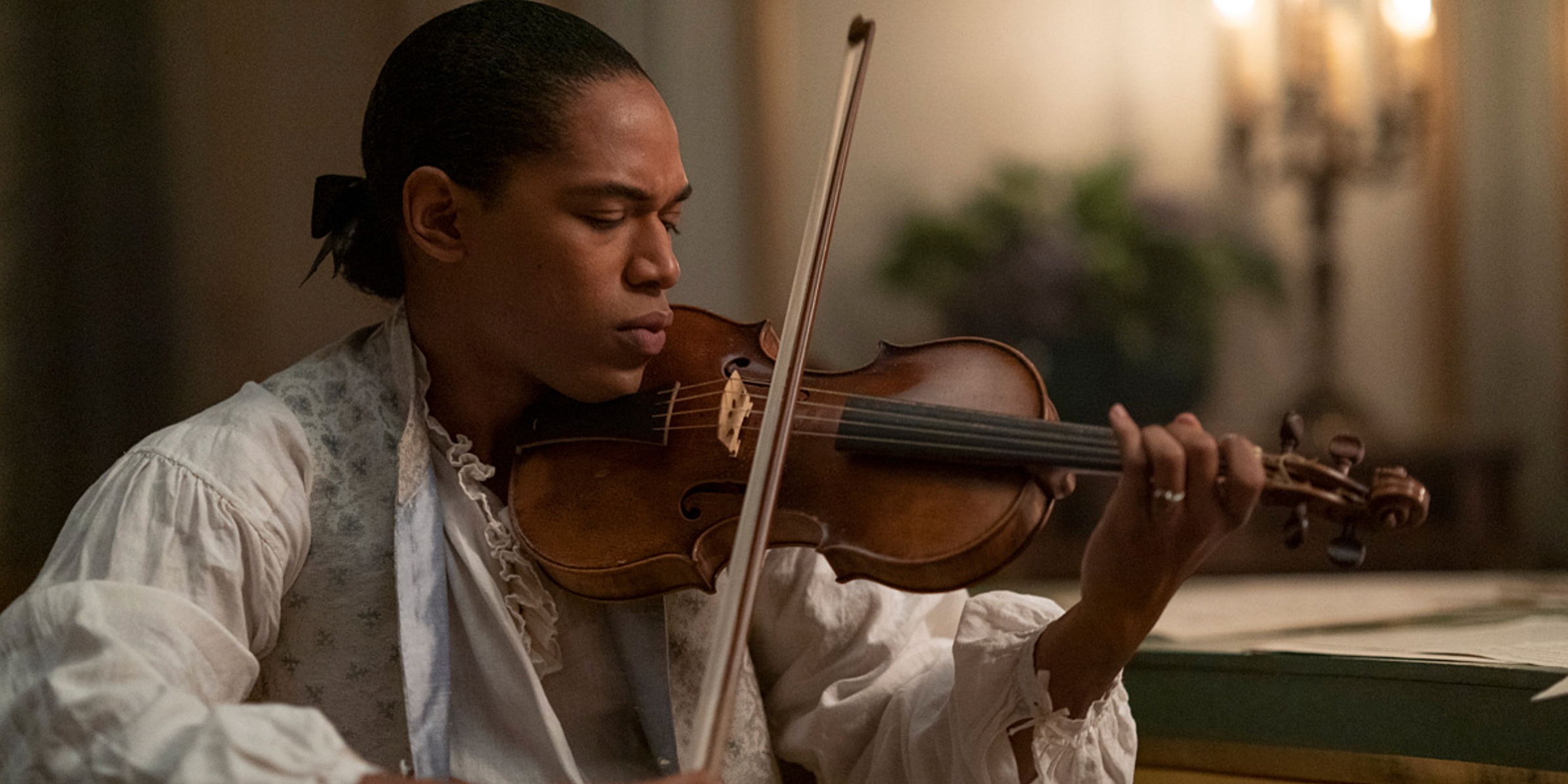 "Chevalier" is one of the year's best films so far, but it also has the rare issue of being too short. There's so much to explore in this composer's incredible (and forgotten) story that I didn't want the film to end. The editing moves so flawlessly, like a dance or the flick of a conductor's baton. The film's sound work, costumes, and production design also stand out in capturing the setting and elevating the story. There are so many things to praise, but especially the virtuoso performance by Kelvin Harrison Jr. which only further cements his growing reputation as one of the best young actors we have working today. if anything, you should see "Chevalier" for the epic introductory sequence alone.
14. BEAU IS AFRAID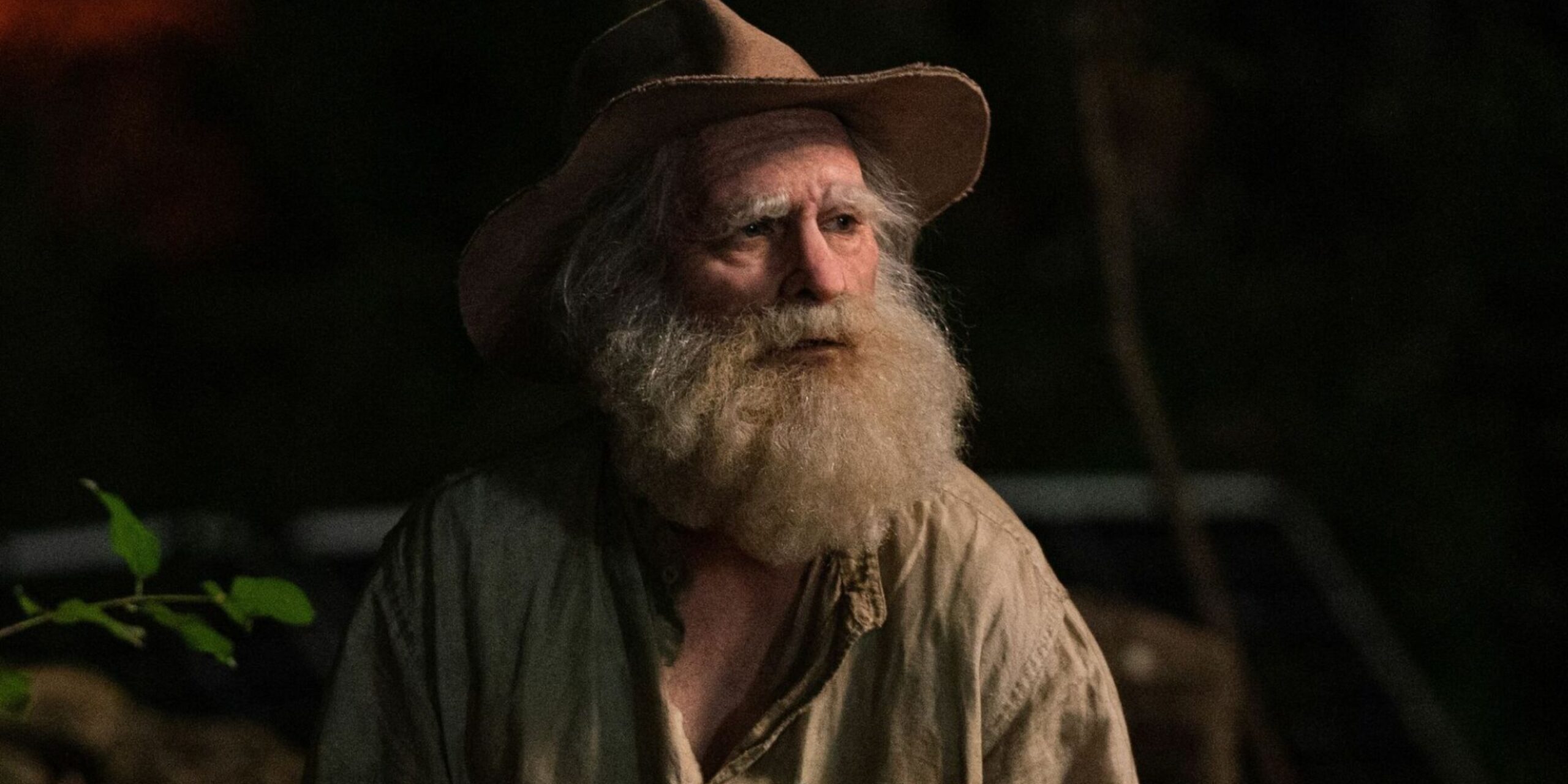 The sheer audacity, creativity, and immersive brilliance Ari Aster brought to "Beau Is Afraid" deserves to be recognized in any Best of the Year list. Is it perfect? No. Is it even Aster's best film? Depending on who you ask, most likely no. However, no other film this year has placed you in its protagonist's mind more than this one as we experience Beau's fears, paranoia, and anxiety on his inward journey toward self-discovery as he confronts his past and present to determine his future. It's a nightmarish plunge into the deepest, darkest parts of our anxiety-laden minds with an uncompromising vision and a fully committed performance from Joaquin Phoenix, that isn't afraid to sink to the lowest depths of embarrassment to earn both our sympathy and pity. One of the most uncomfortable but rewarding 3 hours I've ever sat through, filled with fear, repression, and guilt. Not all of it can fully be absorbed on a single viewing, but if the stunning production design and maddening narrative don't at least captivate you, a scene-stealing Patti Patti LuPone, who completely devours the third act of this bonkers film, surely will.
13. YOU HURT MY FEELINGS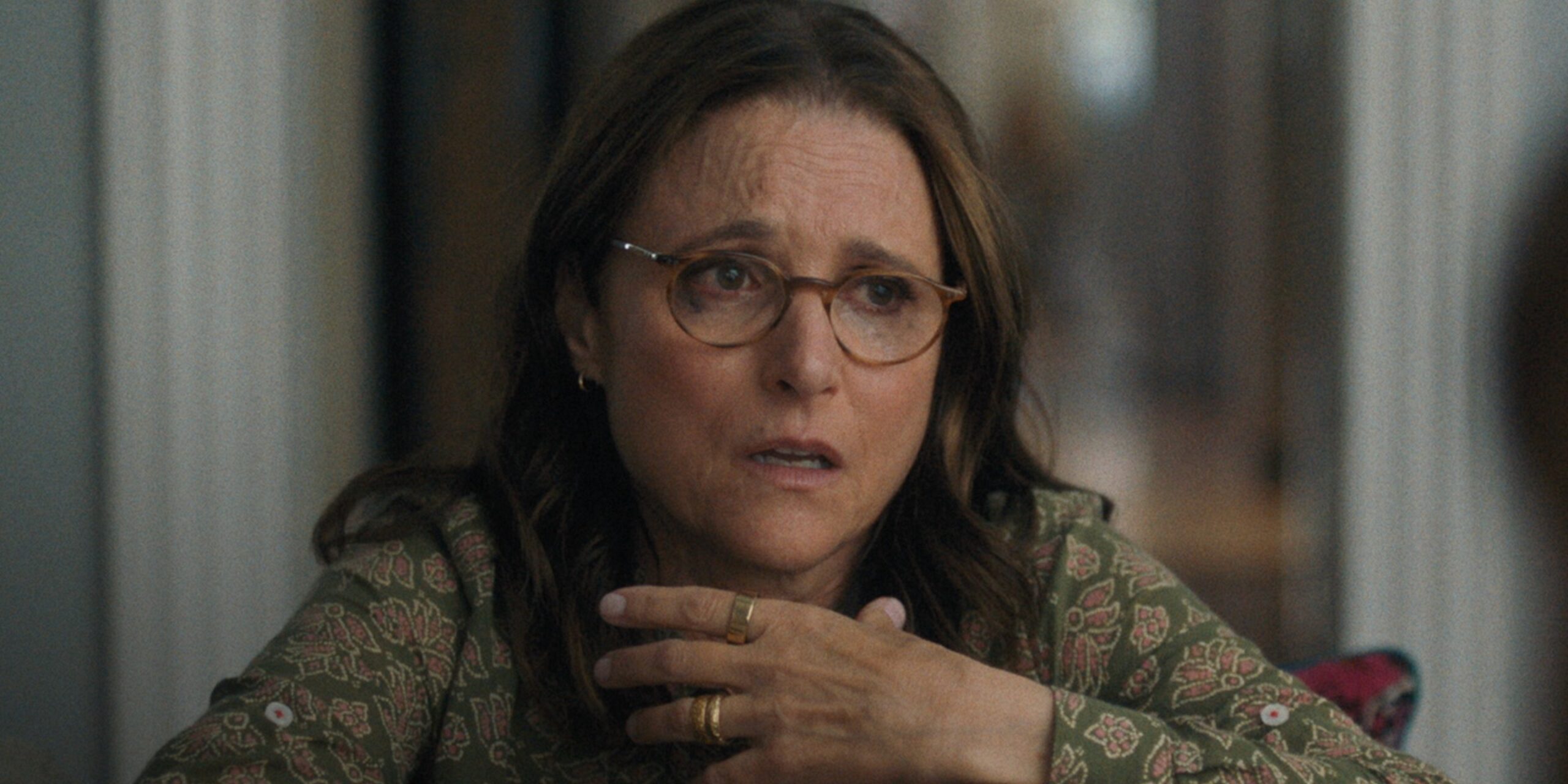 From her lived-in debut "Walking and Talking" to her charming dramedy "Enough Said," writer/director Nicole Holofcener has perfected the art of telling low-stakes interpersonal stories. As her characters often find, the truth can be messy. Holofcener's latest film "You Hurt My Feelings" follows a novelist Beth (Julia Louis-Dreyfus), whose marriage is unsettled when she overhears her husband Don (Tobias Menzies) telling a friend that he doesn't like her new book. This particularly hurts as Don is Beth's rock of reassurance. When she feels insecure about her work, she confides in him, and he offers up words of comfort. The film expertly explores the little white lies loved ones to tell to make each other feel better, even if at the expense of honesty. Holofcener's slice-of-life screenplay shines with humor, wit, and resonating introspection. Wonderful performances by Louis-Dreyfus, Menzies, and Michaela Watkins (who plays Beth's sister Sarah) breathe delightfulness into a sweet, deeply relatable story. Given this is Louis-Dreyfus's second collaboration with Holofcener, may they continue to make more magic together for years to come.
12. SUZUME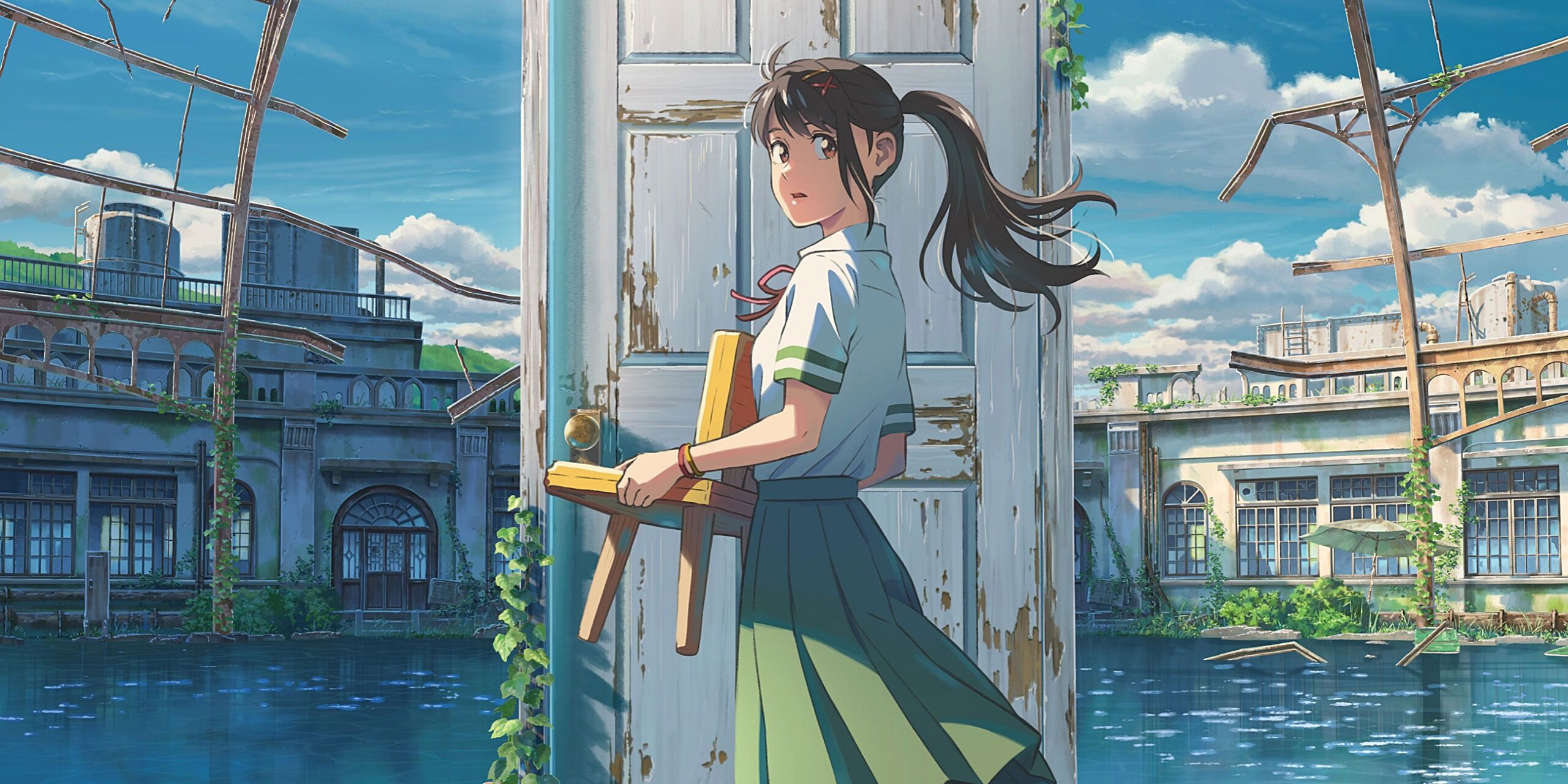 Among the world's great anime filmmakers, Makoto Shinkai stands out, not just for his use of the medium to create challenging stories that can best be told through animation but also for the way that he uses his favorite subject — weather and other natural phenomena — to slowly reveal the depths of his characters. In his latest film, "Suzume," Shinkai focuses on the effects of long-term grief through the eyes of a 17-year-old girl who is still mourning her mother's death in the deadly 2011 Tokohu earthquake. One day, she encounters a "closer" — a young man whose job is to close portals from which emerge giant worms that cause the deadly earthquakes. She seizes her opportunity to prevent others from experiencing the same grief by stopping the earth from opening up again. For Suzume, the closure of the portals may offer her the emotional closure she has been so desperately seeking. Providing a perfect counterbalance to the dark material are Shinkai's stunning visuals of the Japanese countryside that welcome the viewer into the story and only serve to enhance and heighten the story's climactic impact. This is of Shinkai's very best films.
11. SHOWING UP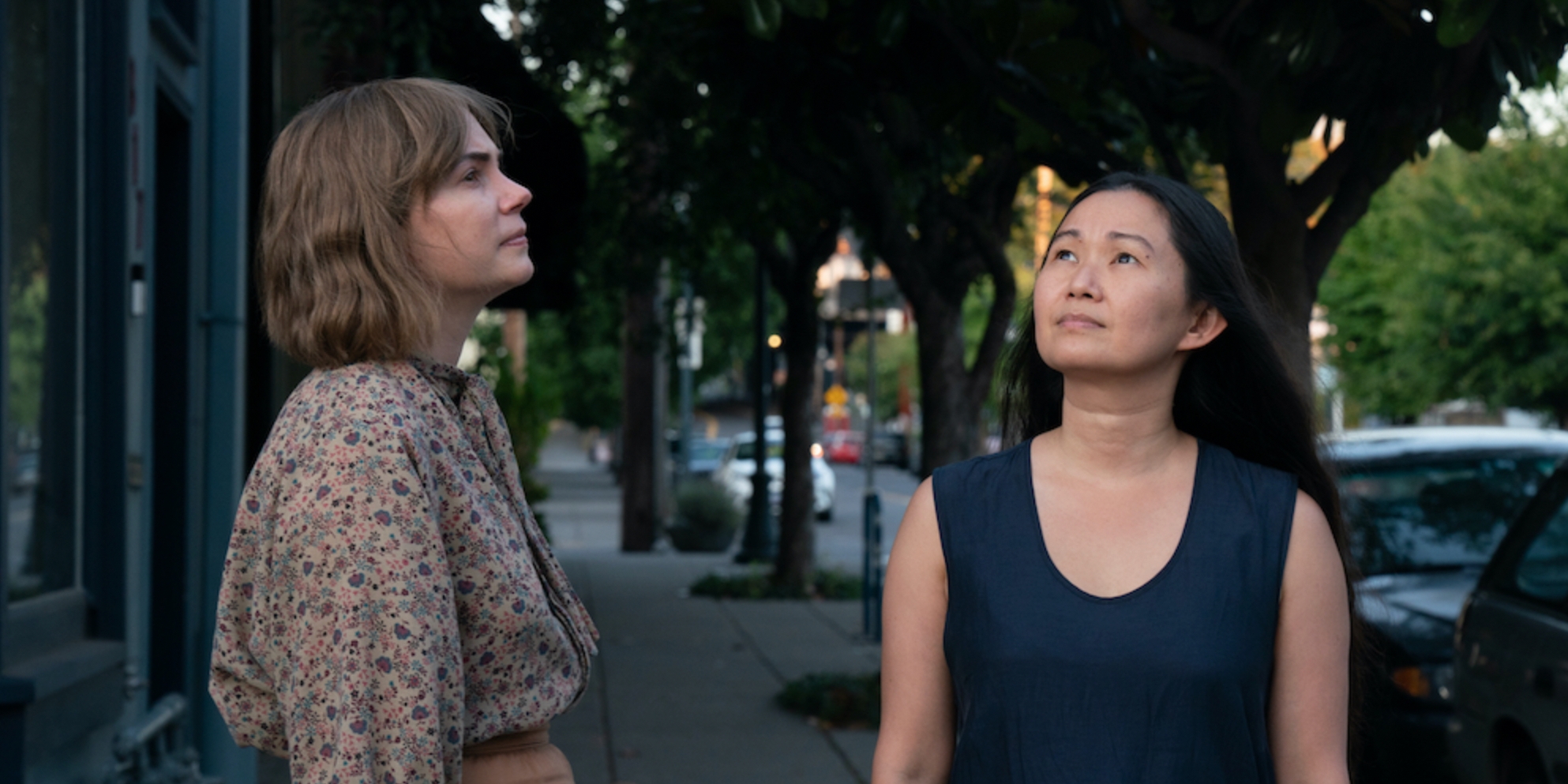 The act of creating art is deeply personal, fraught with anxieties and insecurities that can fester away at the mind. However, what propels so many to persist is the beauty it invokes, if for no other audience than the creator. It's a realm that Kelly Reichardt wonderfully showcases in "Showing Up," a quiet meditation on the power that artists can find within themselves. What's particularly moving about this portrait is how this presentation is not of people who have particularly mastered their skills. The sculptures have imperfections; the paintings don't have realistic details. One would be so bold as to call them amateurs, but the vital element to all of these pieces is how much they mean to the artist. The journey to recognizing that self-fulfillment on such a personal scale is a wonderful exploration, and every character inhabits this framework exquisitely. Guided by compelling performances from the likes of Michelle Williams, John Magaro, and an absolutely persuasive Hong Chau, what's presented may seem deceptively simple but is actually a grand commentary on the passions that drive us. The road may be fraught, but the exhibition of such work is of divine status.
10. STILL: A MICHAEL J. FOX MOVIE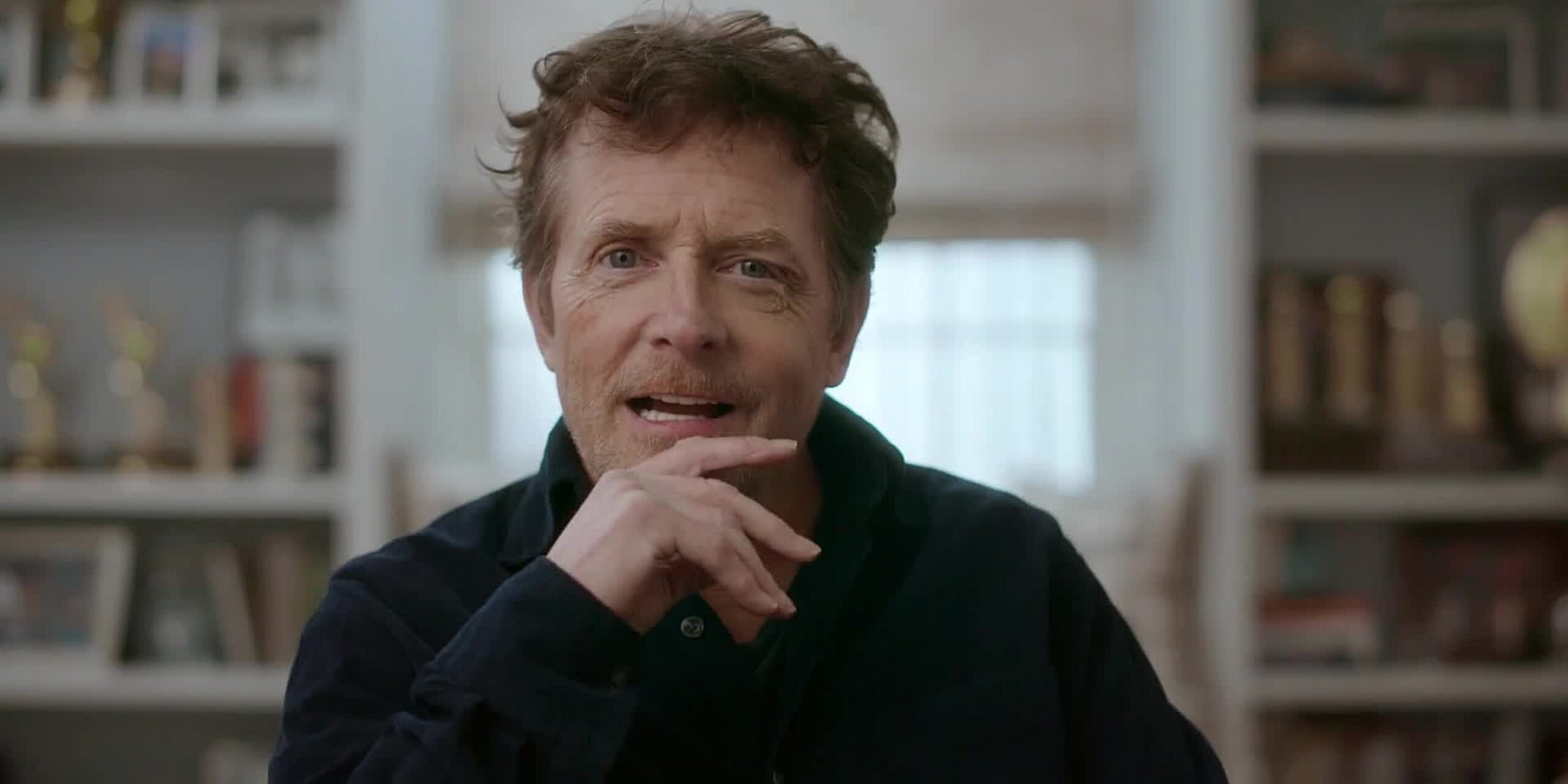 Celebrity documentaries often hit the same beats, but the filmmakers behind "Still: A Michael J. Fox Movie" decided to entirely break the mold. While they still tell us the actor's life story and the highs and lows, the documentary tackles it all in a unique and fresh way by incorporating archival footage from past interviews and his filmography and filming scenes that look like they're straight out of a movie to fill in the gaps of the story. It looks so cinematic and smooth, especially moments when he explains how overworked he was at a young age, and it makes learning about specific periods of his life much more exciting than simply relying on old photos or talking head interviews. It gives viewers a new way to look at what's possible with documentaries and shows them they can be creative while not sacrificing the true story they want to tell. Not to mention, the documentary gives this grand star the film he deserves. While most of his story has been overshadowed by his Parkinson's diagnosis, director Davis Guggenheim shows us all that Michael J. Fox is still that charismatic and wickedly charming guy from hits like "Back to the Future" and "Family Ties."
9. BLACKBERRY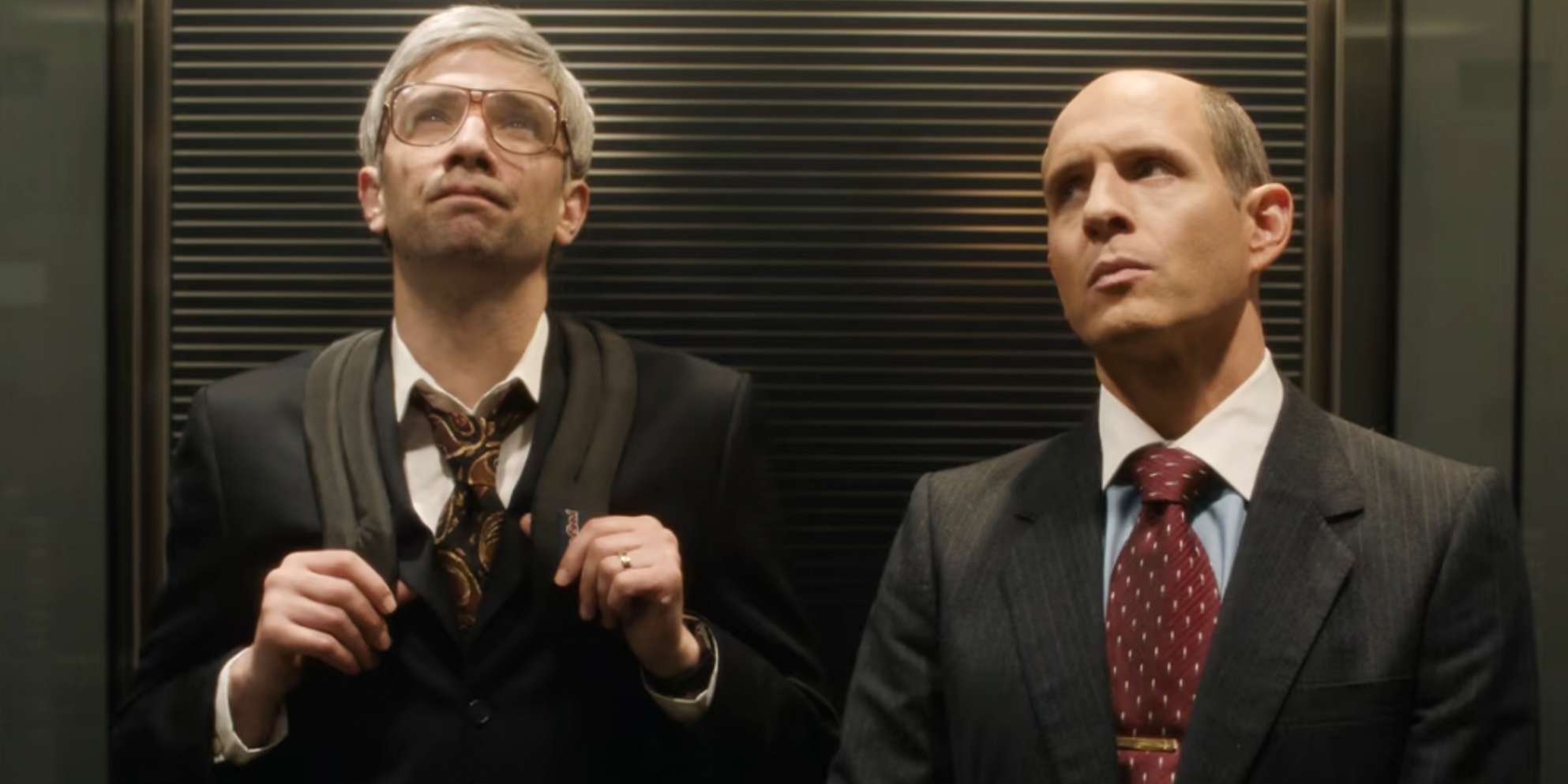 In a year replete with movies that are little more than puff pieces for billion-dollar brands, "BlackBerry" stands as a diamond in the rough, examining the story of a real-life brand, not through the lens of "ra ra capitalism is great," but rather, "look how capitalism ultimately stifles innovation and destroys relationships and ethics." Where the other brand-based films this year are "Rocky"-esque underdog tails, "BlackBerry" is a tragedy, but a very funny and fast-paced tragedy. Jay Baruchel shows dramatic depths I didn't know he was capable of, while Glenn Howerton delivers a mesmerizing performance as a ruthless shark of a CEO. It will make you feel awful about the state of the world, the economy, and what the future holds, but you'll likely be laughing the whole time.
8. GUARDIANS OF THE GALAXY VOL. 3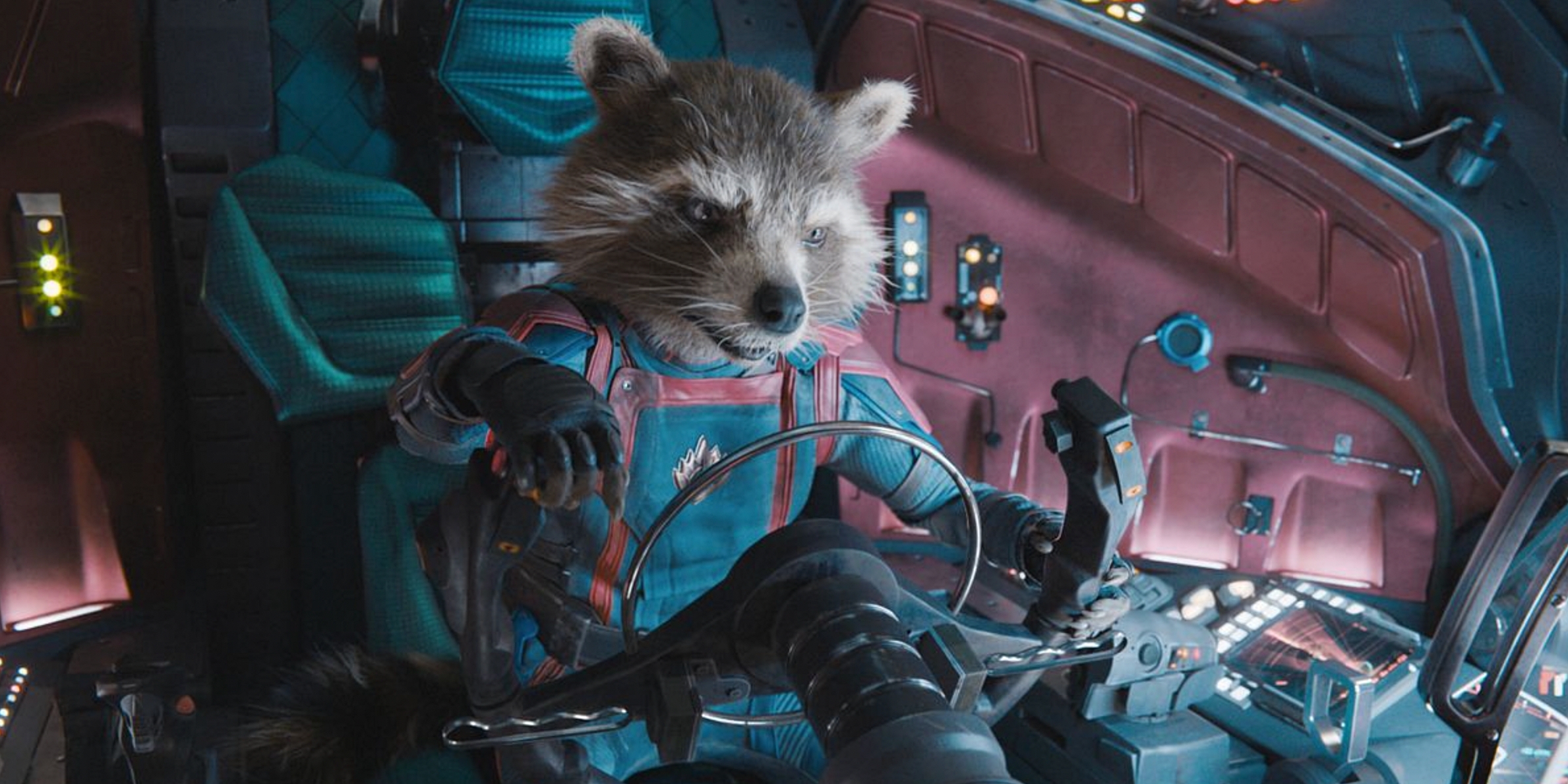 While "Guardians of the Galaxy Vol. 3" is certainly not perfect — primarily due to its long two-and-a-half-hour runtime — it's just as enjoyable, funny, and heartwarming as I expected. Gunn, who both wrote and directed all three Guardians films, has taken the time to craft an emotional story centered around Rocket. He also shows much care for other characters, including Peter Quill (aka Star-Lord), Nebula, Gamora (the alternate version here), Mantis, Drax, and Groot. This group of unique oddballs is so likable and endearing, partly because they're all flawed but somehow manage to work when they're together. The way this saga ends makes sense for each of these characters, and any issues are primarily forgotten when you reach the extremely satisfying conclusion. Gunn also deserves major props for depicting the horrors of animal testing which the film doesn't shy away from.
7. ASTEROID CITY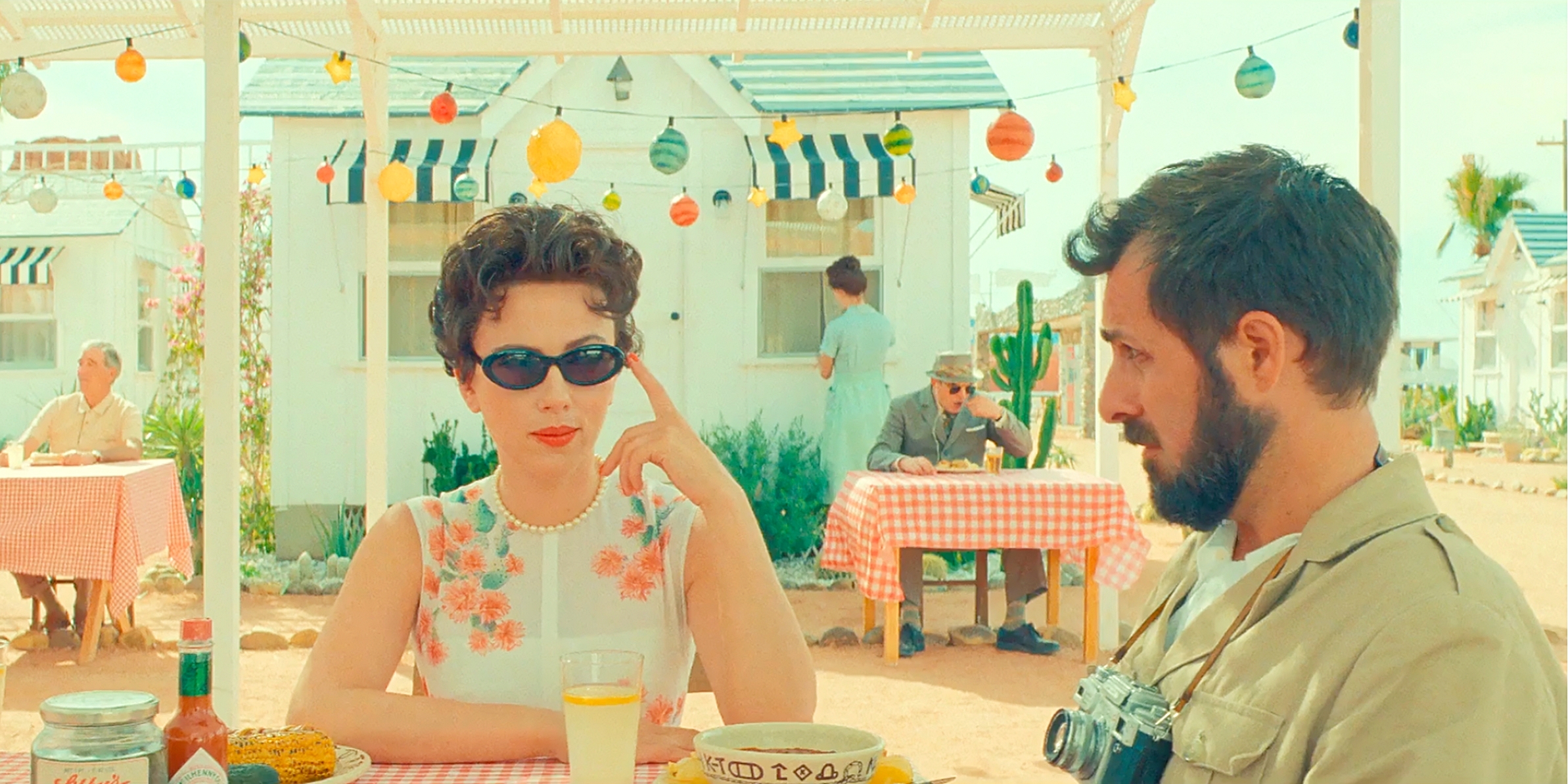 On its dazzling surface, "Asteroid City" contains everything you'd expect to see in a Wes Anderson film — dolly shots, split screens, animation, model work, deadpan line readings, and changing aspect ratios — all of the elements that his fans adore and his haters abhor. But "Asteroid City" contains one significant element not always present in a Wes Anderson film: empathy. Without revealing spoilers, let's just say he has created a multi-leveled story of a motley group of travelers confined to a one-pump desert town for a Junior Stargazer convention. But at its center are two lonely souls who converse through their cabin windows in an effort to make some genuine human contact — Augie (Jason Schwartzman), a war photographer still grieving his wife's recent death, and Midge (Scarlett Johansson), an actress who, as a star, can have anything she wants except for the one thing she actually needs. Together, they give "Asteroid City" a beating heart that will linger in your mind long after the final credits roll.
6. AIR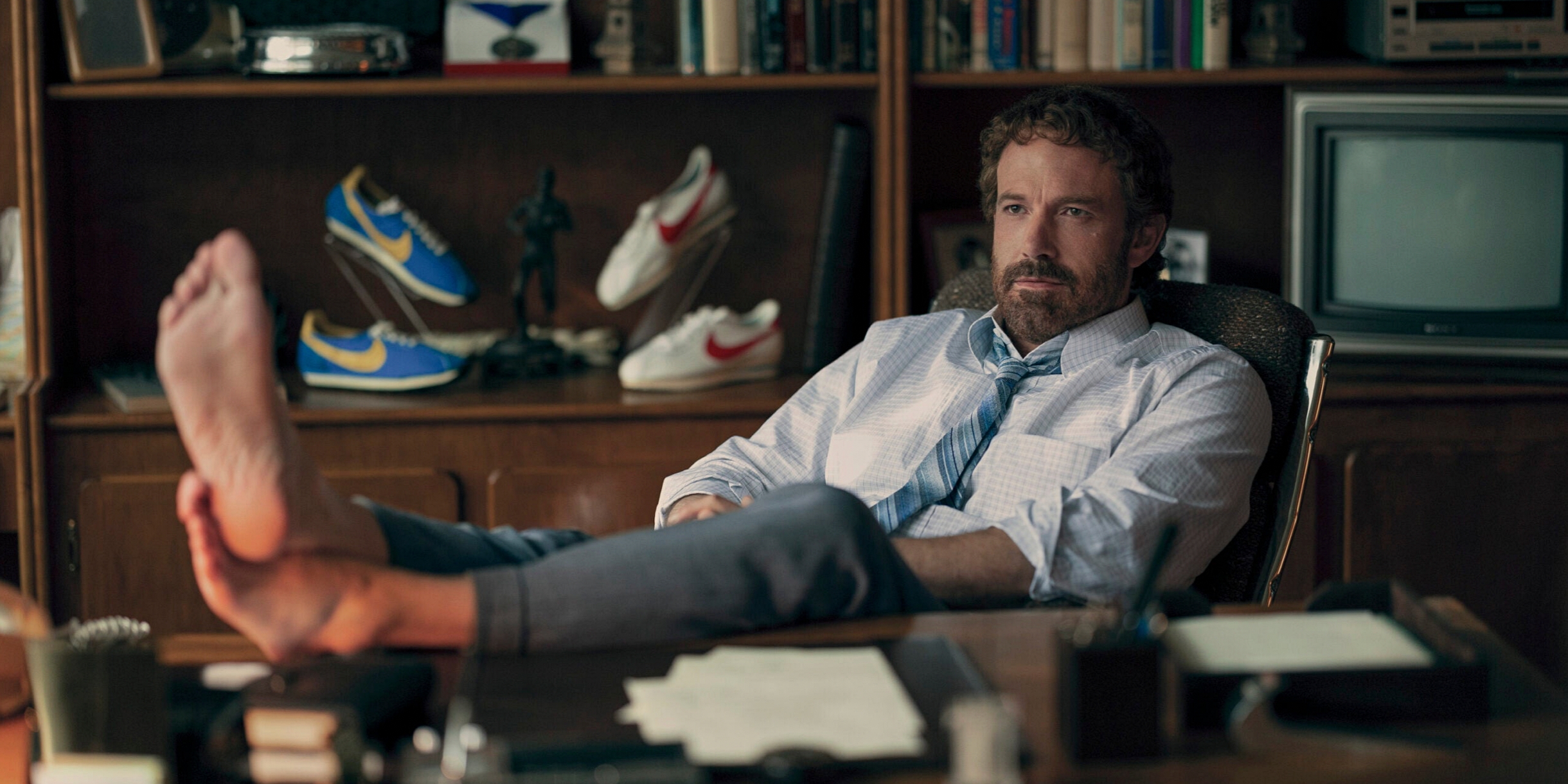 How did 2023 become the year of the corporate history movie? It's a weird phenomenon, but "Air" is the best of the bunch. Not into sports or shoes? Not a problem. This old-fashioned crowd-pleaser turns phone calls and contract negotiations into a breezy, satisfying story. With Ben Affleck in the director's chair and a sharp script from Alex Convery, they're able to imbue the human desire to be something in every moment of the movie. The charismatic ensemble brings it home, especially Viola Davis and Matt Damon. Yes, it's about shoes, but it's really about how inspiration, dedication, and even art still matter deeply. That's why it's such a crowd-pleaser. We all want someone to root for.
5. RYE LANE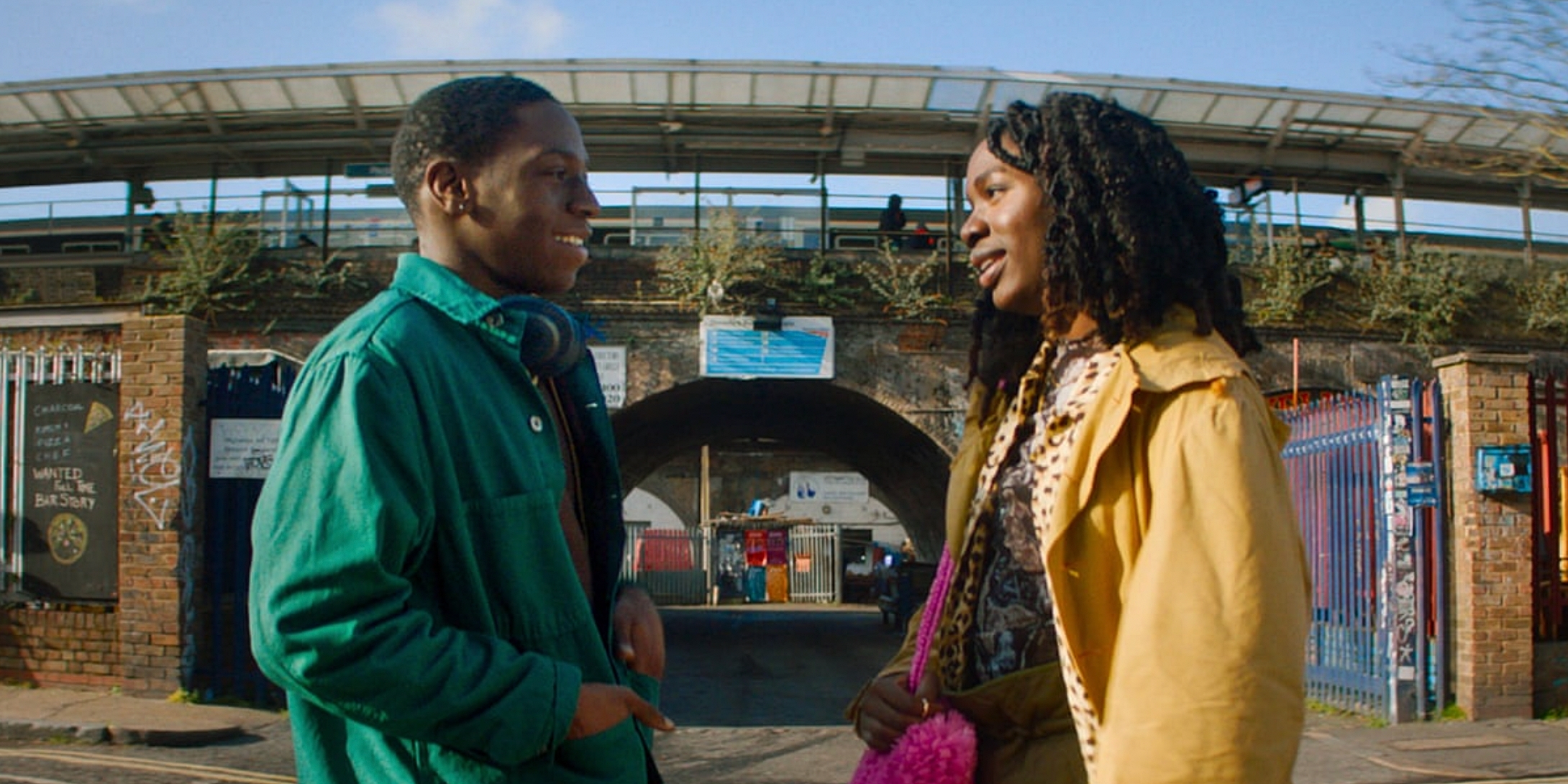 Raine Allen-Miller's breezy directorial debut "Rye Lane" is everything you'd want a romantic comedy to be. The chemistry between David Jonsson and Vivian Oparah is magnetic. You can feel the energy break through the screen from the first moment they interact. Speaking of energy, "Rye Lane" is a vibrant visual showcase that isn't really seen in this type of genre. Allen-Miller's visual style is so distinct, and the way she captures South London is one of a kind. Does it hit the typical beats of a romantic comedy? Yes, it does, but we don't care. The tiny moments of the building romance between Jonsson and Oparah will make anyone kick their feet like a schoolgirl. Not to mention the film is laugh-out-loud hysterical, and every joke lands effortlessly. Sure, plenty of romantic comedies are out there, but there is only one "Rye Lane."
4. ARE YOU THERE GOD? IT'S ME, MARGARET.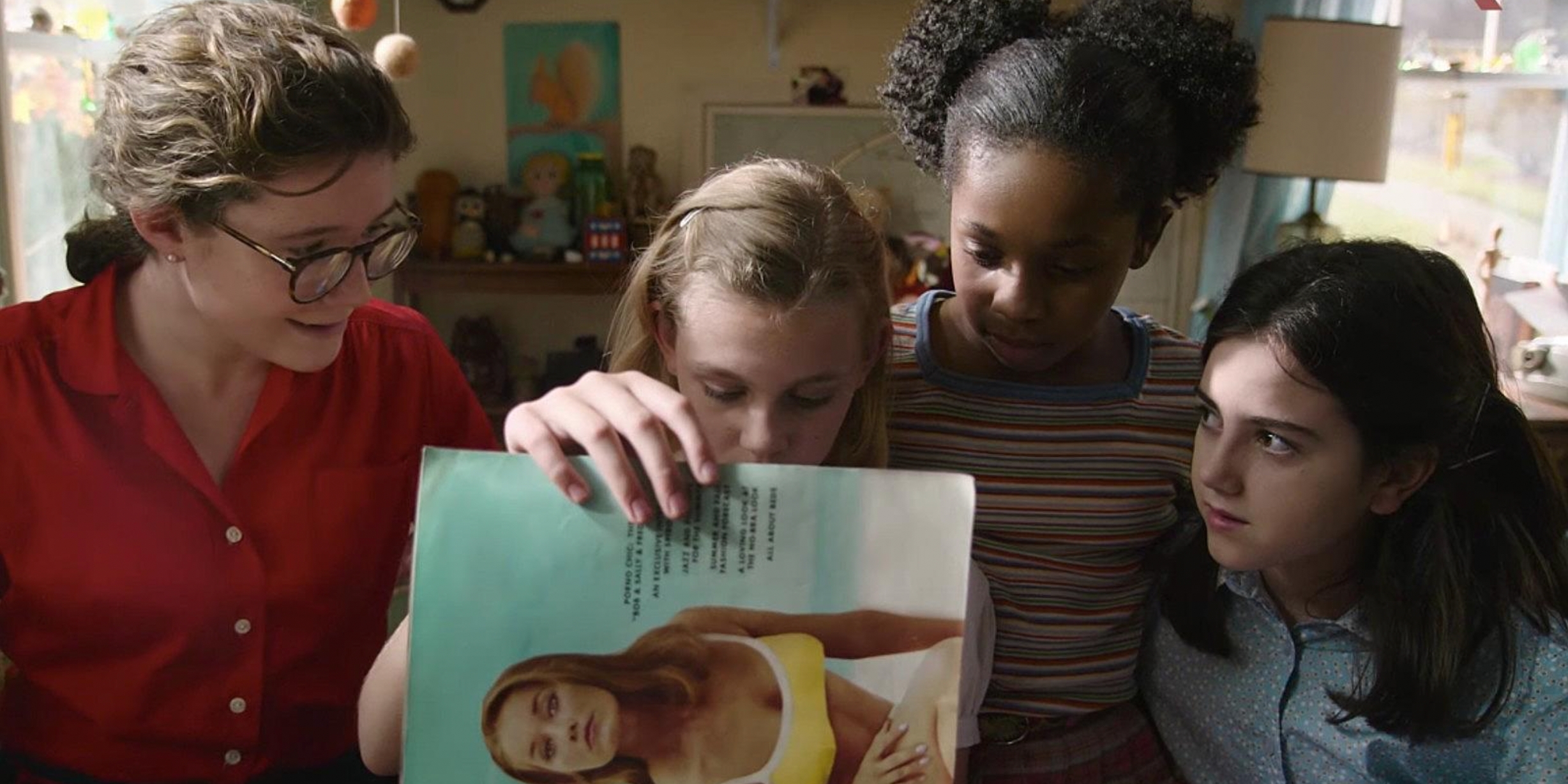 Every now and then, a film comes along that you desperately wish you had seen at an earlier age. Kelly Fremon Craig's heartwarming "Are You There God? It's Me, Margaret" fits that bill beautifully. Adapted from Judy Blume's formative best-selling novel of the same name, the film tells a nuanced story about girlhood, womanhood, religious identity, and self-discovery. While on the cusp of adolescence, Margaret Simon (Abby Ryder Fortson) is navigating new feelings and life changes. Her family moves from the city to the suburbs, which marks the start of an exciting and scary new chapter. Craig's accomplished work as a writer/director is incredibly empathetic in telling a coming-of-age story with the utmost respect toward girls' experiences. It's relatable, funny, and lovingly expands on Blume's layered novel. With Fortson's incandescent performances as Margaret, Rachel McAdams as her wistful mother Barbara, and a hysterical Kathy Bates as Margaret's grandmother Sylvia, the film shines through one of the year's finest ensembles. Radiating the feeling of a warm hug, "Are You There God? It's Me, Margaret" is an instant classic and a gift to generations.
3. JOHN WICK: CHAPTER 4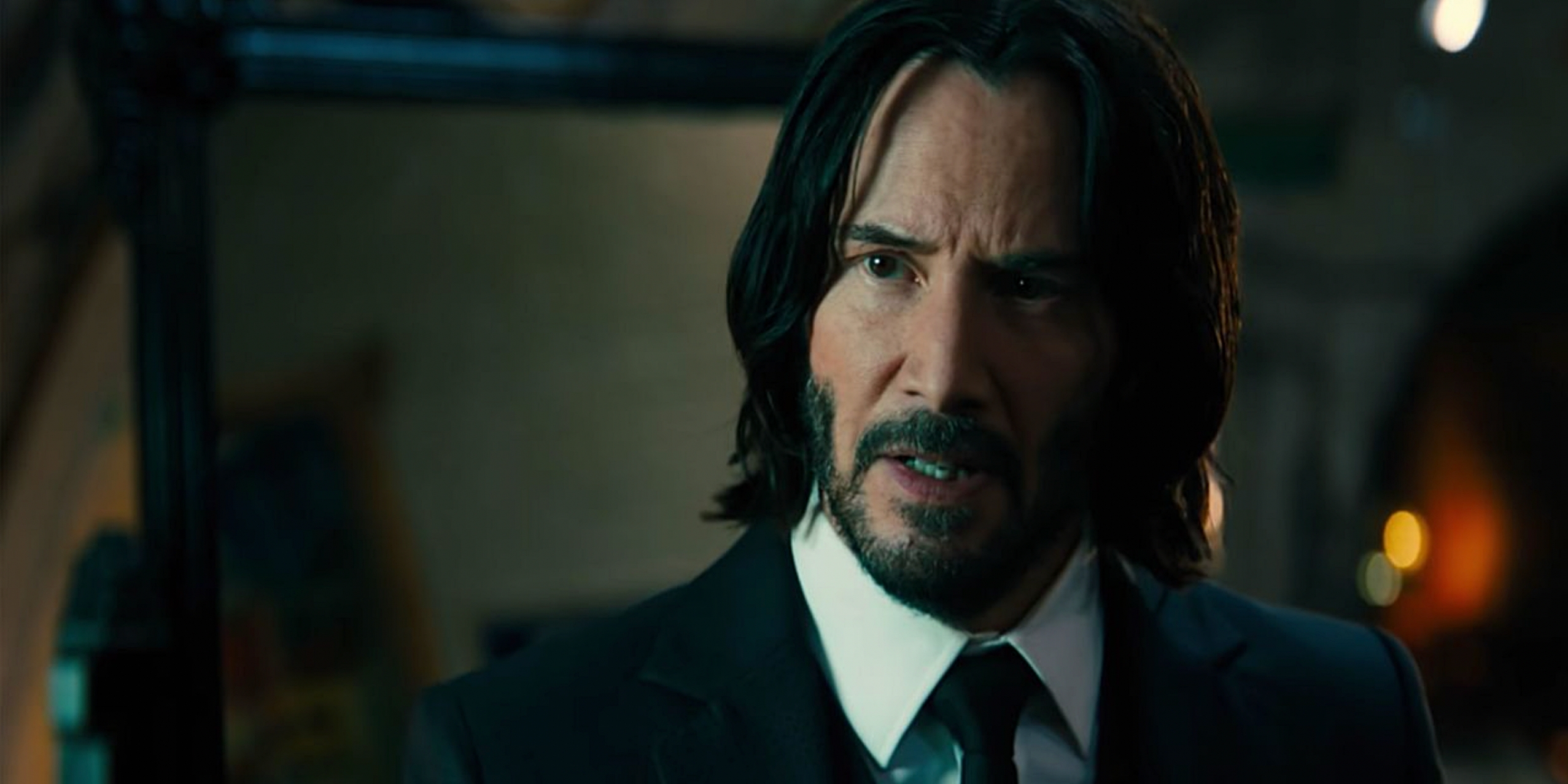 The Baba Yaga returns in his fourth, potentially final, and undoubtedly biggest outing in what has already been hailed by many (myself included) as one of the best action films ever created. "John Wick: Chapter 4" is a stunning feat of action filmmaking with franchise director Chad Stahelski and the entire team at 87Eleven operating at the peak of their powers, utilizing every practical trick and experience they've learned making these films to deliver something ambitious, grand and so overwhelming in terms of scale. The stunts, set pieces, and choreography are all on another level other action films can only dream of accomplishing. The cinematography by Dan Laustsen is ingeniously sumptuous, while the production design is sneakily some of the best of the year. The additions of Donnie Yen and Hiroyuki Sanada add real gravitas to the most epic film of the franchise yet as the consequences of John Wick's actions are brought to the forefront in his final stand against the High Table. And what can be said about Keanu Reeves that hasn't already been said? At his age, pulling off this level of physicality in his performance is genuinely astounding. The fastest, most exhilarating, nearly three-hour-long film I've seen in a while, the franchise has reached new, seemingly impossible heights that I do not foresee being topped any time soon.
2. SPIDER-MAN: ACROSS THE SPIDER-VERSE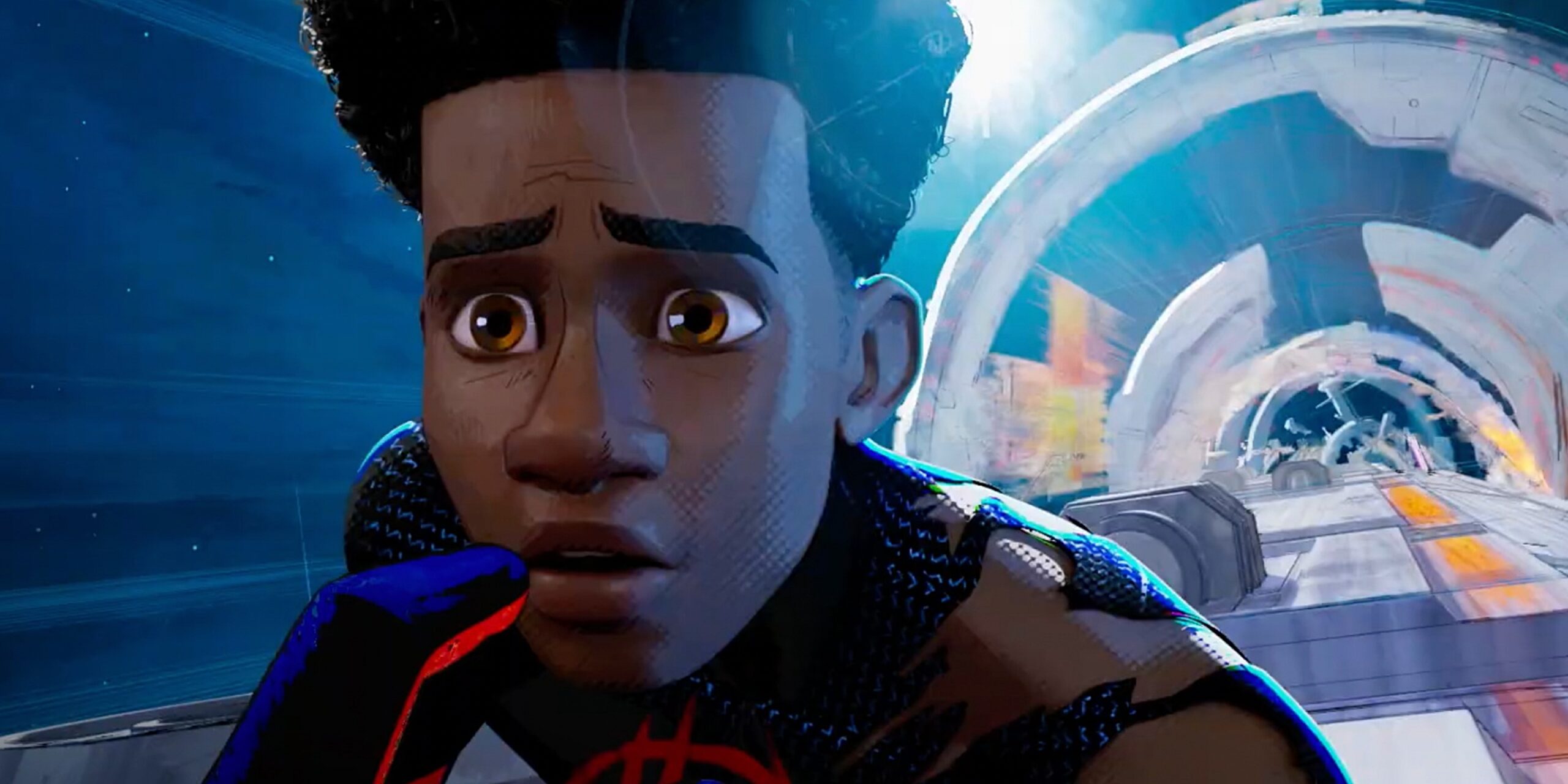 Sequels like "Spider-Man: Across The Spider-Verse" are a dime a dozen. The idea that a sequel needs to be bigger and better is applied, yet the film never feels like it's taking on too much. The animation is astounding, boldly pushing the medium even further than what audiences could conceptualize. Every character design and action sequence is handled with such care down to the last-minute detail. The dazzling visuals are paired with terrific vocal performances that sell the story's gravitas. While the story is grand, its focus on Miles and Gwen's personal struggles is entirely grounded. If audiences are going to be forced to consume mass-produced stories based on IP, studios better aspire to step up to the bar the crew of this film has set. Excuse the pun but "Spider-Man: Across The Spider-Verse" is simply a marvelous experience.
1. PAST LIVES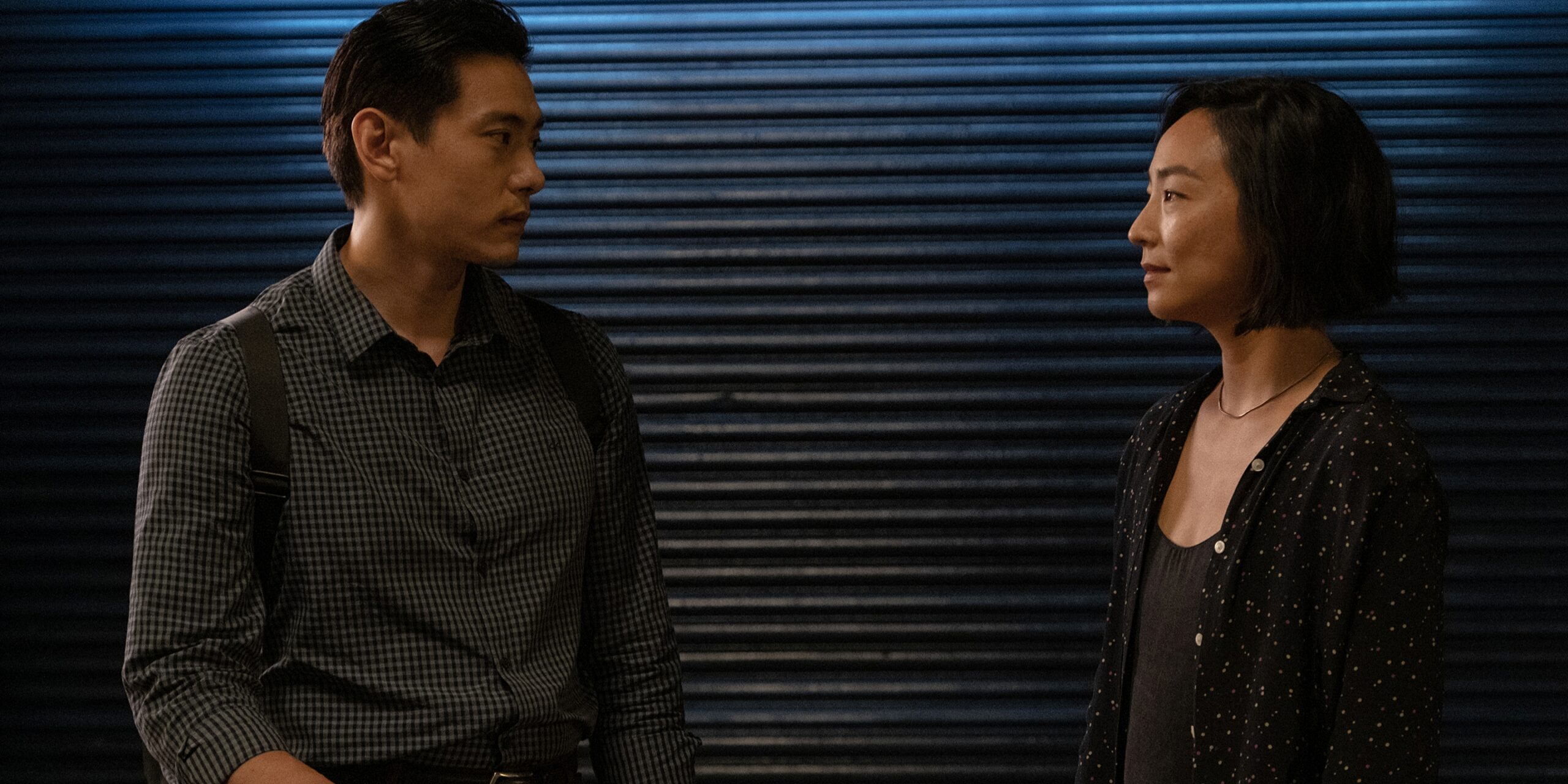 Since its premiere at this year's Sundance Film Festival – where it was one of the few films to play in-person only with no virtual watch option – the buzz for "Past Lives" has only continued to rise. And with its recent general theatrical release, audiences are finally seeing what critics have been raving about for half a year, and nearly everyone agrees: this is one of the best films of the year, and it's not likely to be topped for many. Celine Song's incredible directorial debut is a swooning, tender ode to the intricacies of the heart and its mysterious, unknowable ways. It's also one of the best cinematic representations in history of the curious pleasure of heartbreak. She invites viewers into the gentle world of its lovestruck characters, following Nora (a stupendous Greta Lee) through her decades-long romantic interactions with her childhood sweetheart Hae Sung (Teo Yoo). It's heartbreaking, joyful, and surprisingly funny, just as life should be.
What do you think of the list? What is your favorite film from 2023 so far? Please let us know your thoughts in the comments section below or on our Twitter account.