Summer has finally started in New York City, which means that it's time for the Tribeca Film Festival! This year's 22nd edition of the festival has the customary lineup of small but often star-studded independent films, art house crowd-focused Summer premieres, fascinating-sounding documentaries, and TV premieres. We're excited for the chance to catch up on some prior festival faves, like "The Blackening" from last year's TIFF, "Kim's Video" and "Shortcomings" from this year's Sundance, Christian Petzold's "Afire," which won the Silver Bear Grand Jury Prize at Berlin, "Elemental," which just premiered at Cannes, and Michel Hazanavicious's "Final Cut," the "One Cut Of The Dead" remake that opened last year's Cannes Film Festival, finally available for American audiences to lay eyes on. These are the premieres Dan Bayer and I are most anticipating from this year's Tribeca Film Festival…
​BAD THINGS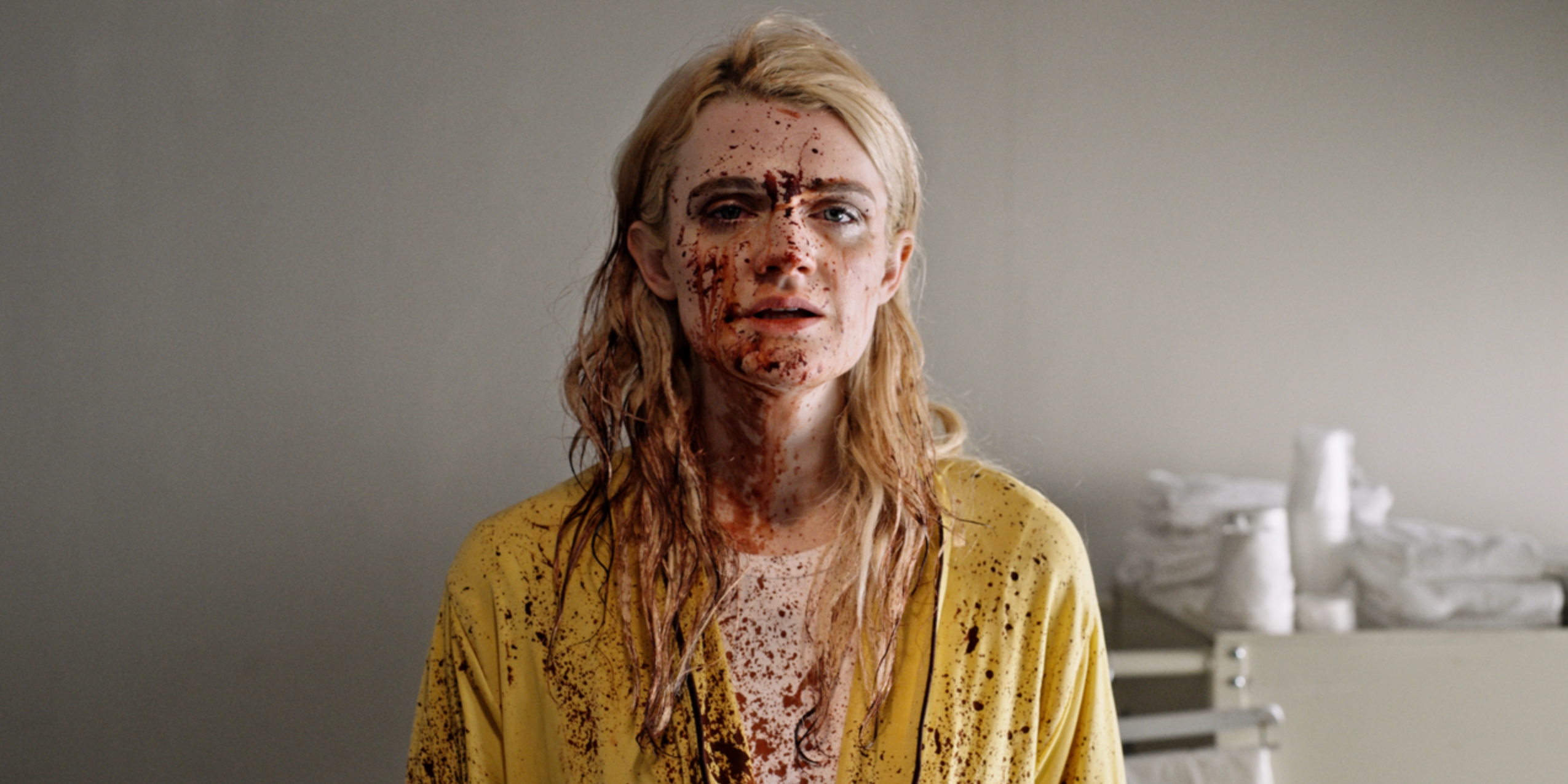 The premise of Stewart Thorndike's film is nothing groundbreaking: A group of friends gathers together at a ski resort for a relaxing weekend getaway, but the haunted space starts wreaking havoc on their relationships with each other and their individual sanity. But the cast includes exciting up-and-coming performers like Gayle Rankin (the wolf-inspired Sheila on Netflix's "GLOW"), Hari Nef ("Assassination Nation"), and Annabelle Dexter-Jones (Naomi Pierce on the just-finished "Succession"). The thought of these singular performers working together is exciting enough to make this title stand out in the festival lineup.
​- Dan
BLOOD FOR DUST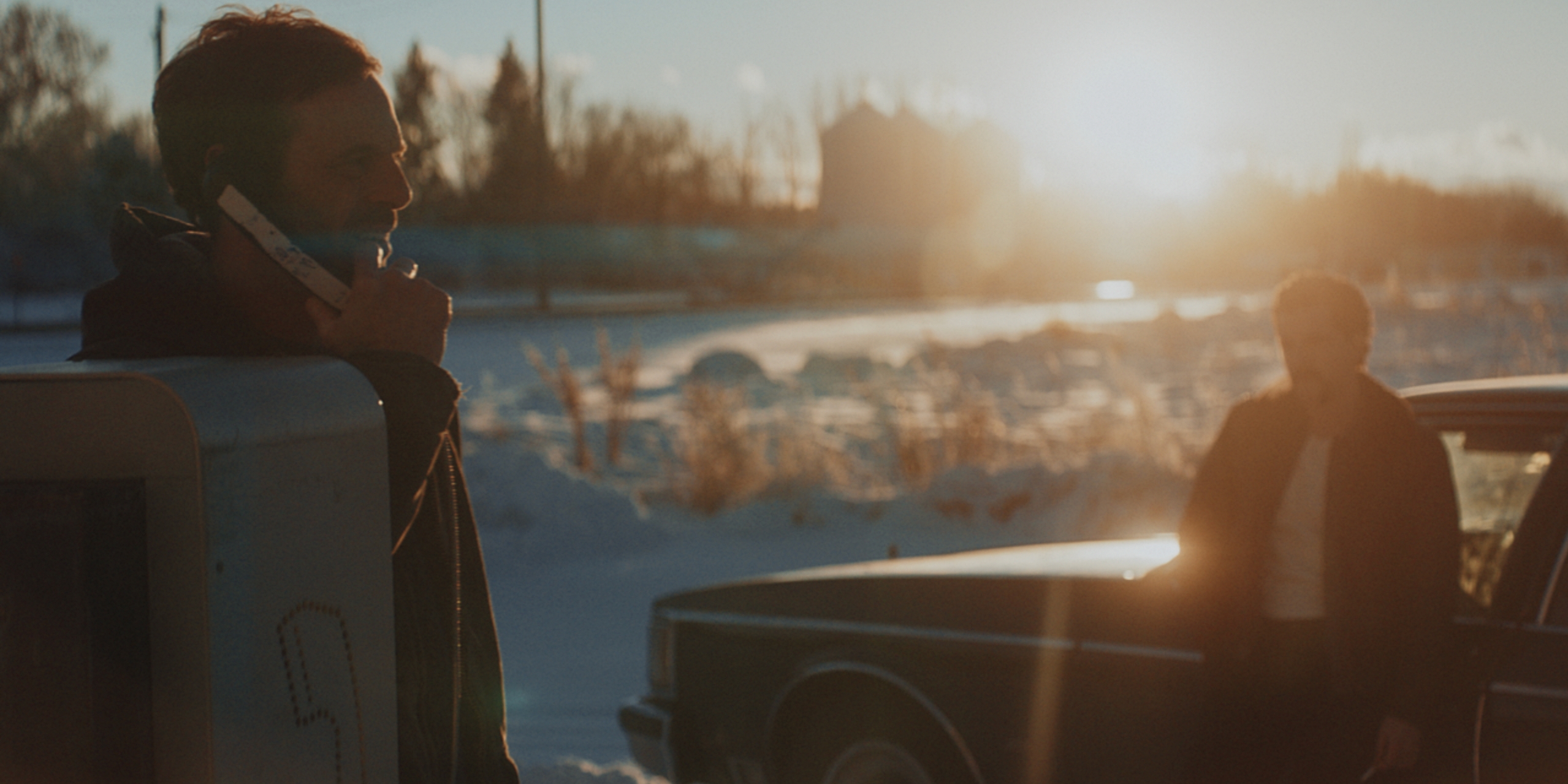 "Blood For Dust," tells the story of a traveling salesman drowning under the weight of providing for his family. He finds himself on a dangerous path after a chance encounter with Ricky, a colleague from a dark past. Desperate to keep his fragile home life intact, Cliff agrees to partner with Ricky running cocaine across Montana and finds himself embroiled in a struggle to get away clean in a business where no one does. I love a good crime film centered on ordinary people caught in circumstances that present moral ambiguity to them, and this cast consisting of character actor extraordinaire Scott McNairy, Jon Snow himself Kit Harrington, Josh Lucas, Stephen Dorff, and more has me intrigued enough to see where this one leads.
– Matt
BS HIGH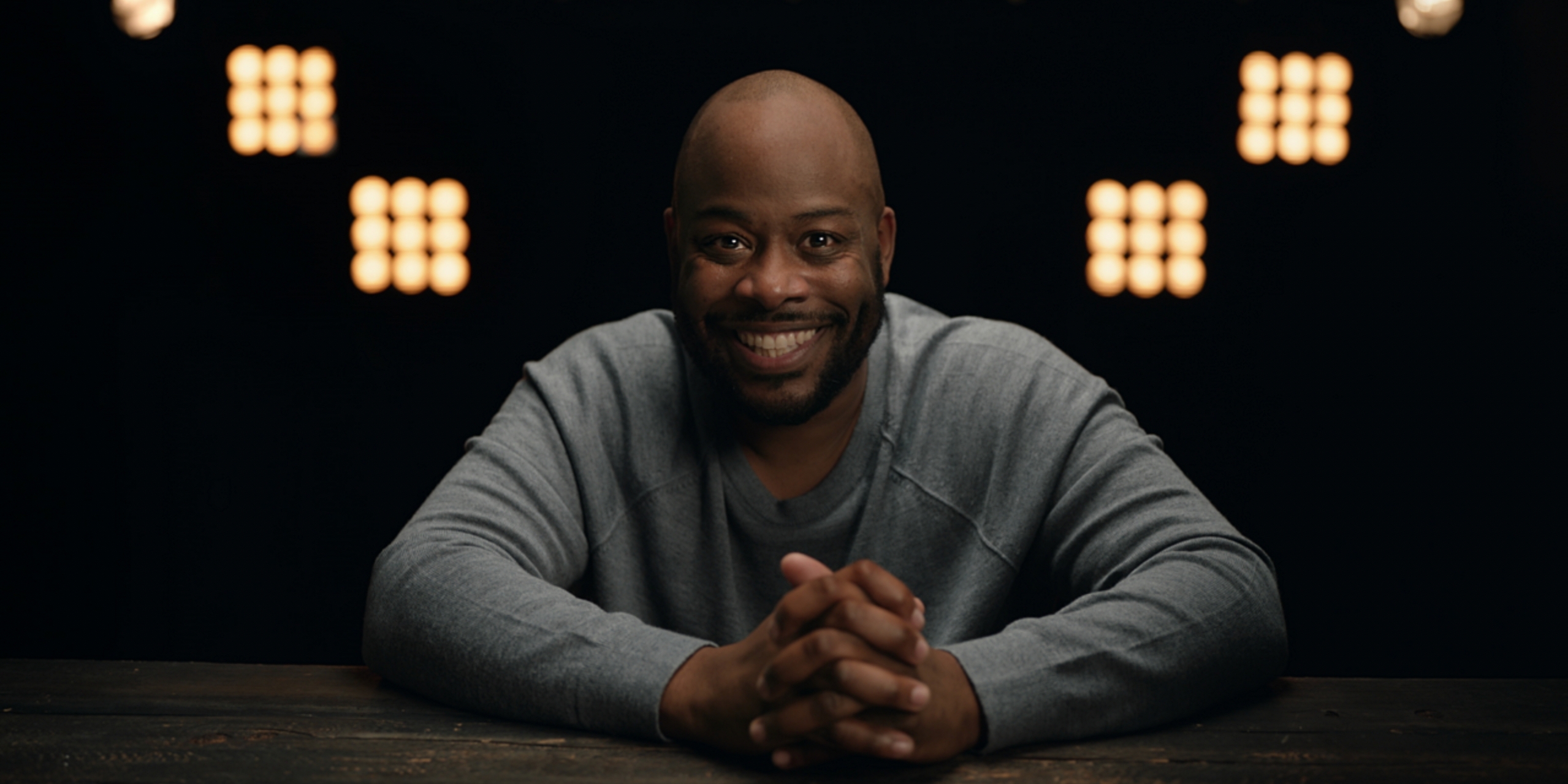 For fans of narrative features, spending valuable festival time on a documentary can feel like a waste. But how can you not be intrigued when you see a premise like this one? Martin Desmond Roe and Travon Free's film explores the strange story of the Bishop Sycamore high school football team, which participated in a game against top high school team IMG Academy on ESPN in 2021 that caused such a stir that the team fell under scrutiny. An investigation revealed that the team used college-age players and that the school wasn't even real. They say that reality is stranger than fiction, and documentaries about stories you couldn't possibly make up are often the most entertaining. This is one rabbit hole that we're very excited to start going down.
– Dan
BUCKY F*CKING DENT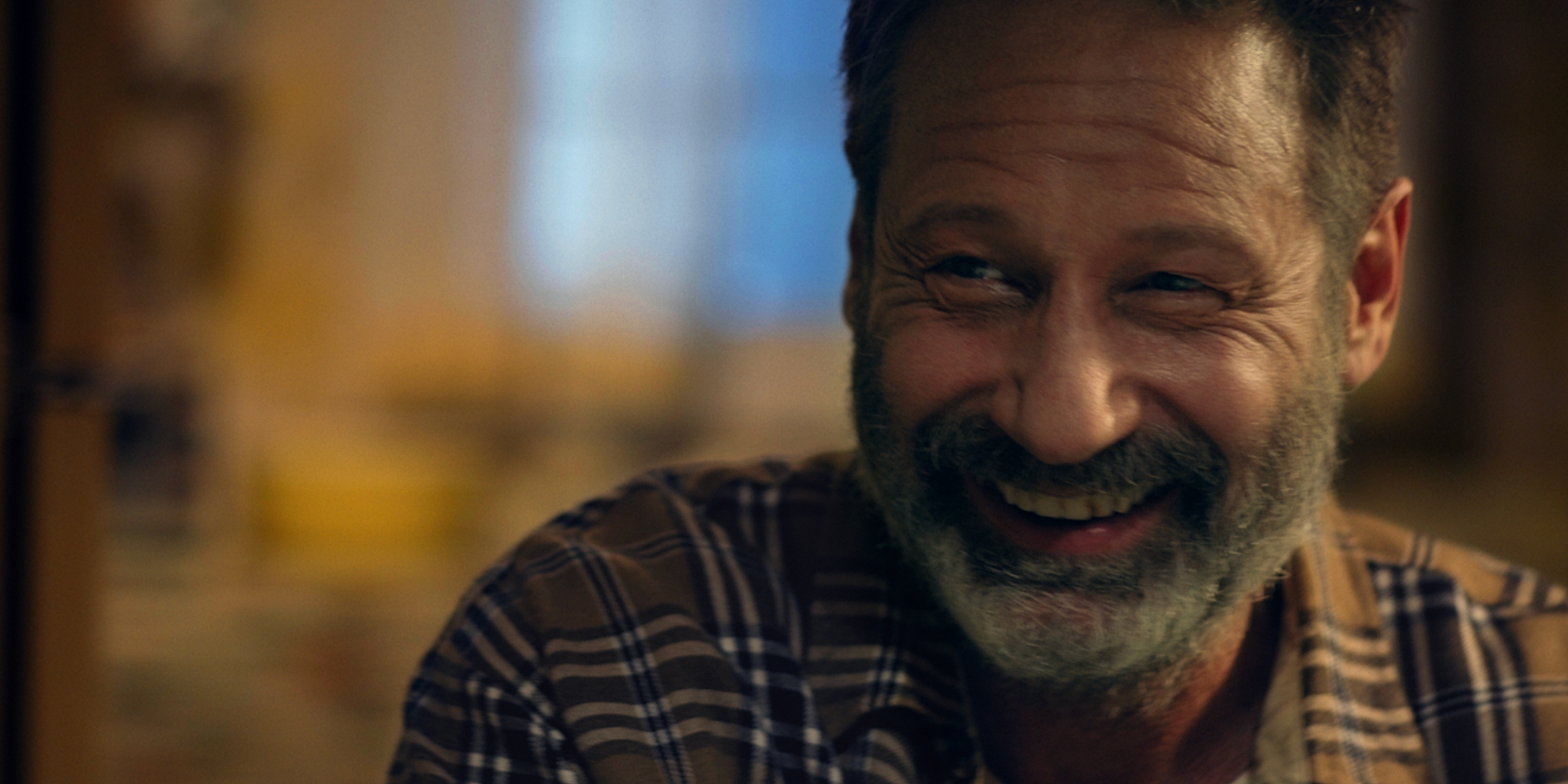 Yeah, yeah, the headline here is obviously David Duchovny directing and starring in an adaptation of his own novel, but the real story is how a film about a man's deep devotion to the Boston Red Sox made it into such a proudly New York City-set film festival! Certainly, nobody knows the material better than Duchovny, and the story has all the makings of a Father's Day classic: Yankee stadium peanut slinger and aspiring novelist Ted (Logan Marshall-Green) drops everything to take care of his estranged father (Duchovny) after the man receives a terminal cancer diagnosis in the middle of the 1978 baseball season. Every time his beloved Red Sox loses, the man's health deteriorates, so Ted takes it upon himself to manufacture a winning streak. Fathers, sons, baseball… yeah, that sounds like Americana to me!
– Dan
​CATCHING DUST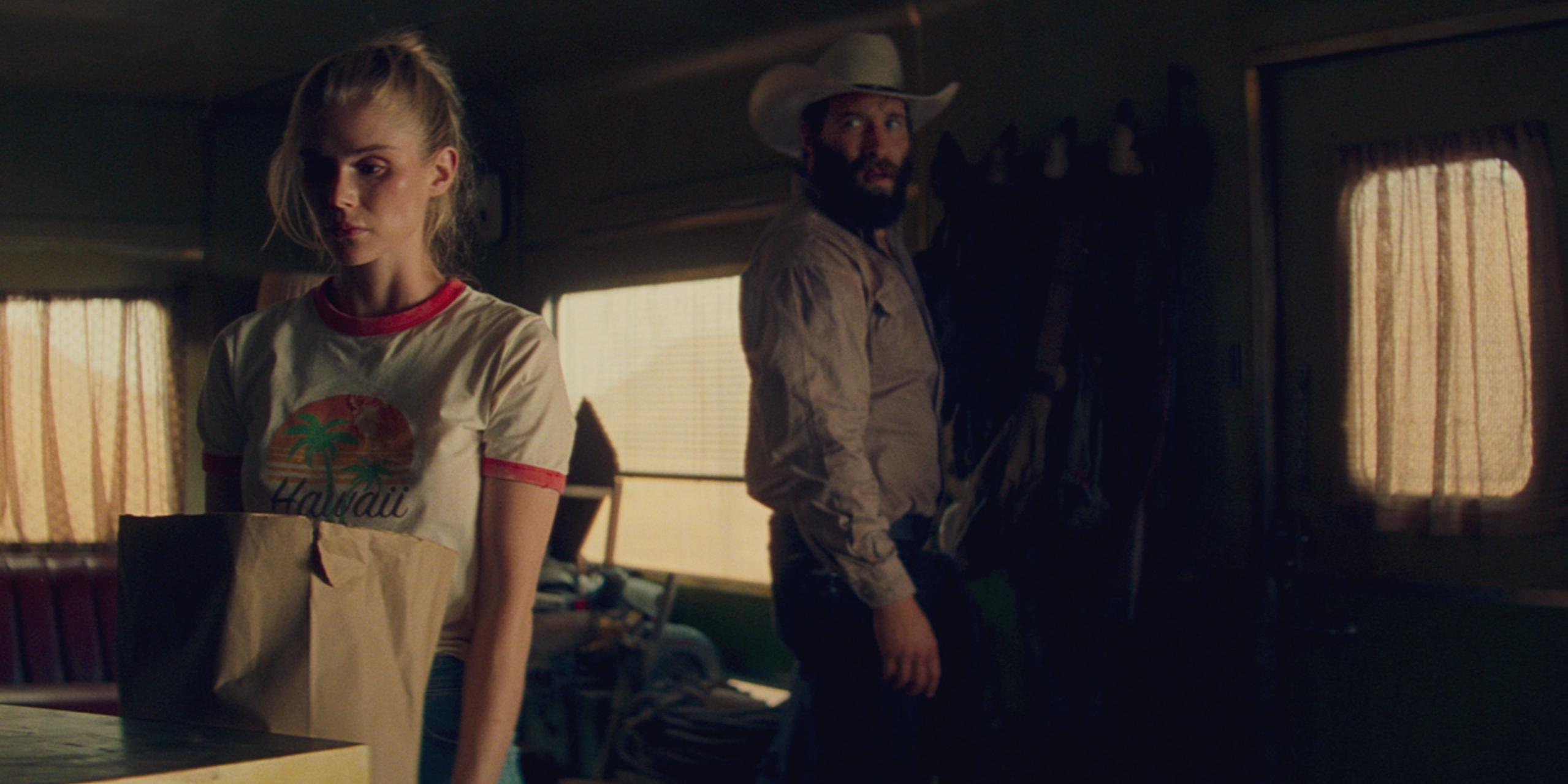 Stuart Gatt makes his directorial debut in a film featuring Erin Moriarty ("The Boys" & "Captain Fantastic") as a woman who finally decides to leave her criminal husband ("Suicide Squad's" Jai Courtney) and their isolated Texas hideout when a couple from New York suddenly arrives, in search of respite from the city. This could be an intense drama as the plot synopsis says Morarty's character Gemma, decides to let the couple stay, which brings about dangerous consequences for all involved. Expect the performances in this one to be a dramatic showcase for Moriarty and Courtney, who sounds perfectly suited to play a terrifying abusive husband.

– Matt
CHASING CHASING AMY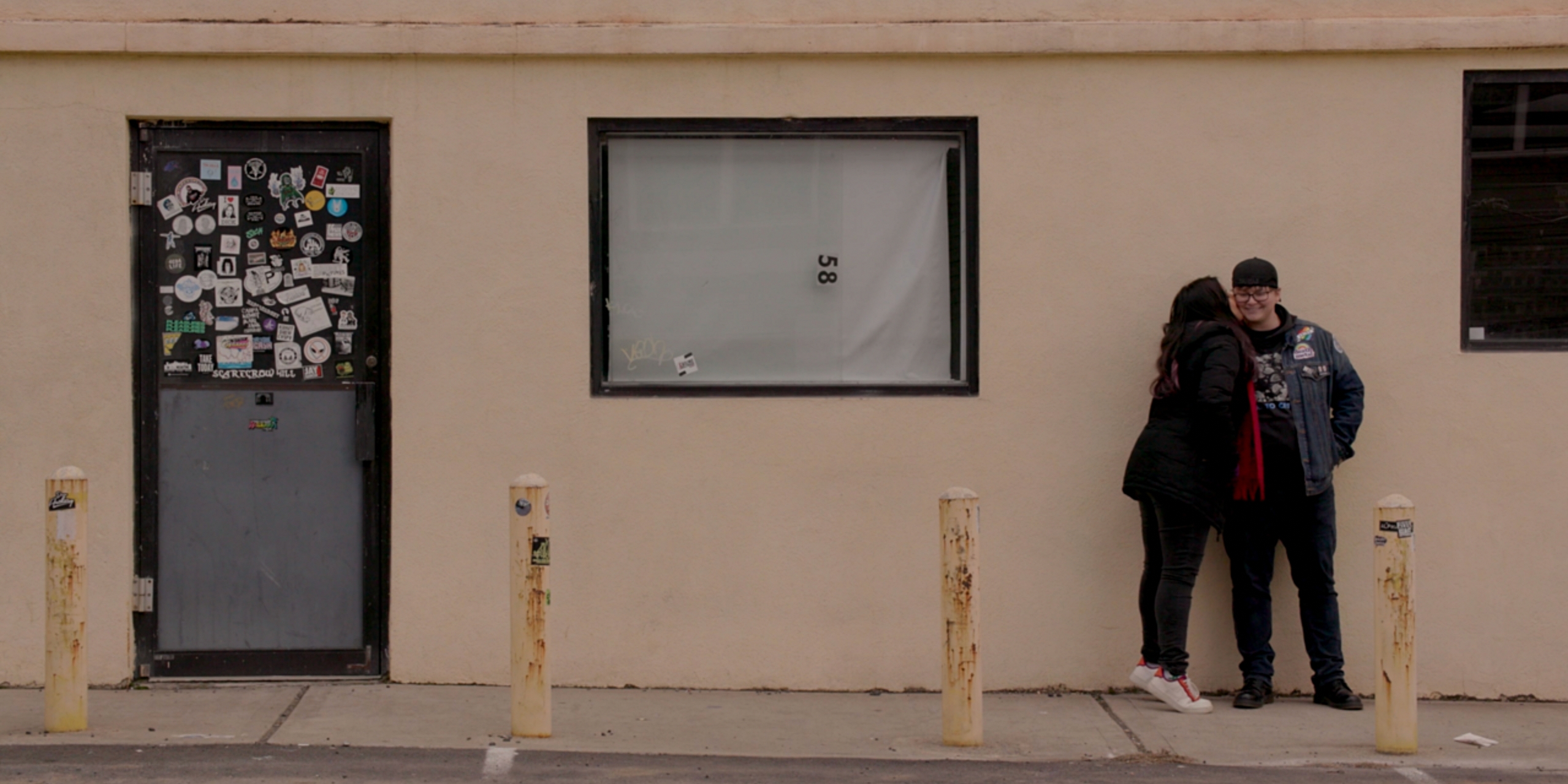 It's only right for there to be some LGBTQ-centric films at any festival happening during Pride Month, and this one has the potential to be a doozy: A fan of Kevin Smith's "Chasing Amy" from a young age, Sav Rodgers sets out to make a documentary about the film and its impact on LGBTQ+ film culture, even getting the blessing of Smith himself. In the process of making the film, however, he finds that his relationship with the film may not be what he once thought it was. Featuring interviews with filmmakers Guinevere Turner and Andrew Ahn alongside the film's star Joey Lauren Adams, "Chasing Chasing Amy" looks like a vital examination of a controversial film and why it's so important for Hollywood to embrace diverse perspectives and stories.
– Dan
COLD COPY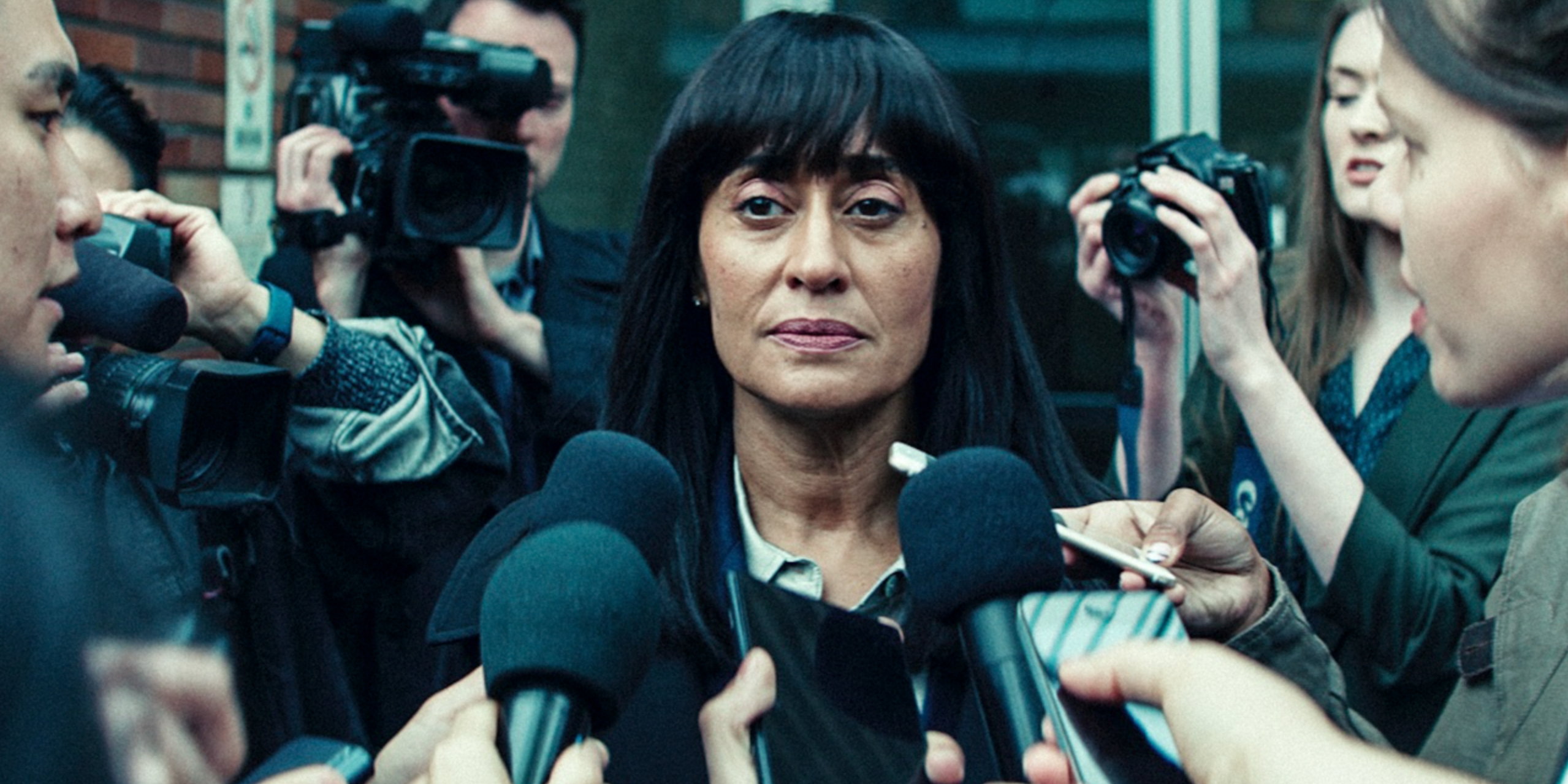 Tracee Ellis Ross is one of our most gifted comediennes, a master of timing able to contort her fabulously expressive face into thousands of hilariously heightened reaction shots. Seeing her performance in writer-director Roxine Helberg's debut feature, referred to as "magnetically austere" in the festival's official write-up, is the kind of thing that instantly makes you excited because of how different that sounds from her usual performance style. It's always exciting to see great performers branch outside of their comfort zone, and as if that weren't enough, Ellis Ross is playing the cutthroat high-level news reporter to Bel Powley's ambitious journalism student who ventures into ethically murky waters in order to get her big break. Could we have a repeat of past Tribeca hit "The Novice" on our hands?
– Dan
ERIC LARUE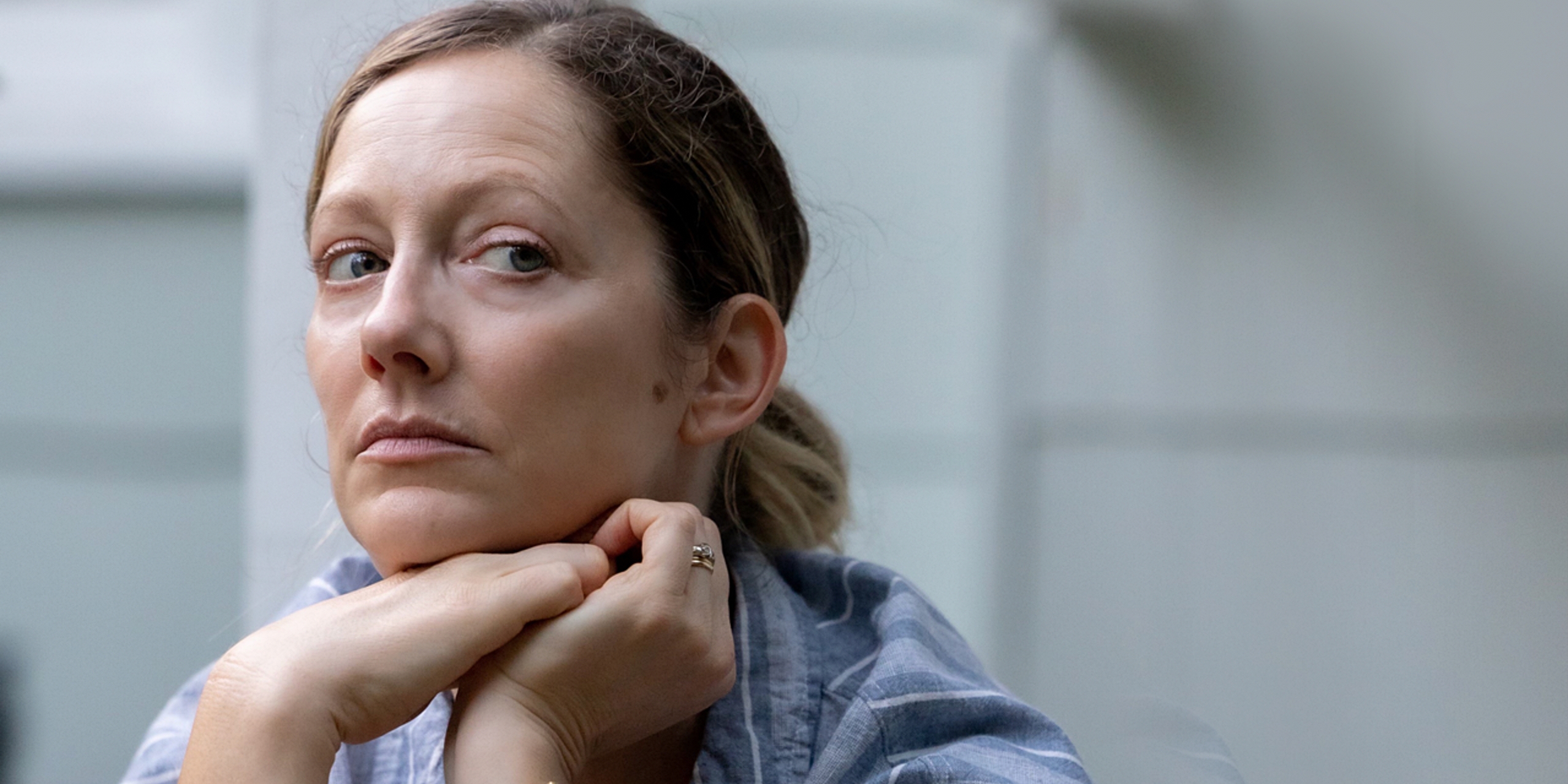 Judy Greer. Alexander Skarsgård. Alison Pill. And Tracy Letts. Directed by Michael Shannon. I assume that's all I have to say to explain why this is one of our most anticipated of the festival, but just in case it's not, the plot is also intriguing: Greer and Skarsgård are the parents of a high school shooter. While he has found faith and solace in a new church, she has not let go of her anger and frustration. This stage adaptation – adapted by the playwright Brett Neveu – promises to be an acting showcase unlike anything else in the festival.
– Dan
FIRST TIME FEMALE DIRECTOR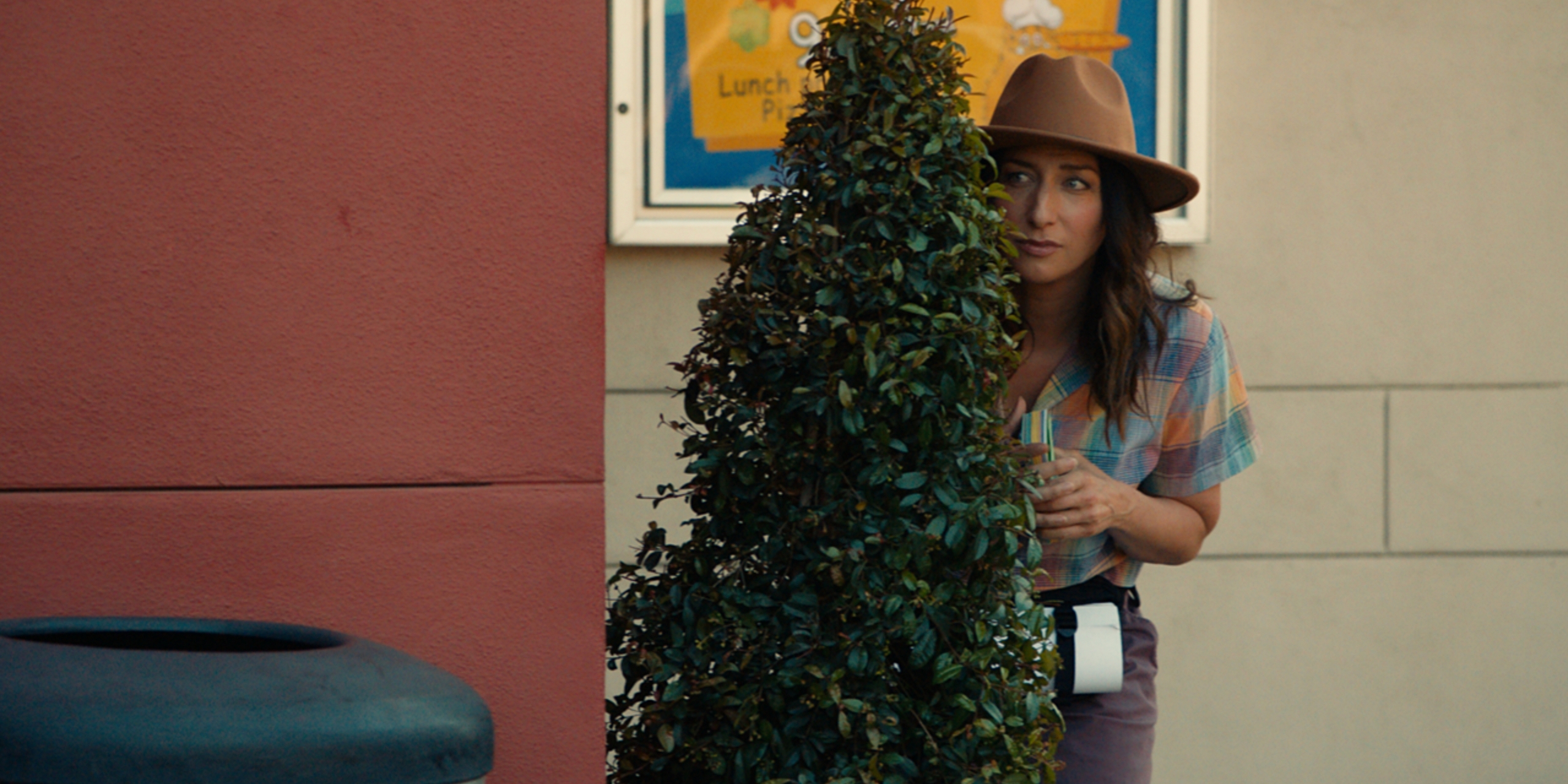 Theater kids are truly winning this year. First, "Theater Camp" premiered to raves at Sundance, and now we have Chelsea Peretti's debut feature as a writer/director. In a slight meta twist, Peretti stars as a playwright thrust into the director's chair at a small local theater in Glendale after her new play's original director gets fired for being an inappropriate director. Peretti is a gifted comedienne, and she's wrangled a murderer's row of comic assassins for her ensemble: Amy Poehler, Kate Berlant, Megan Stalter, Megan Mullally, Blake Anderson, Natasha Leggero, Xosha Roquemore, Max Greenfield, Andy Richter, Tim Heidecker, and more. If this isn't funny, I'll be shocked.
– Dan
THE GOOD HALF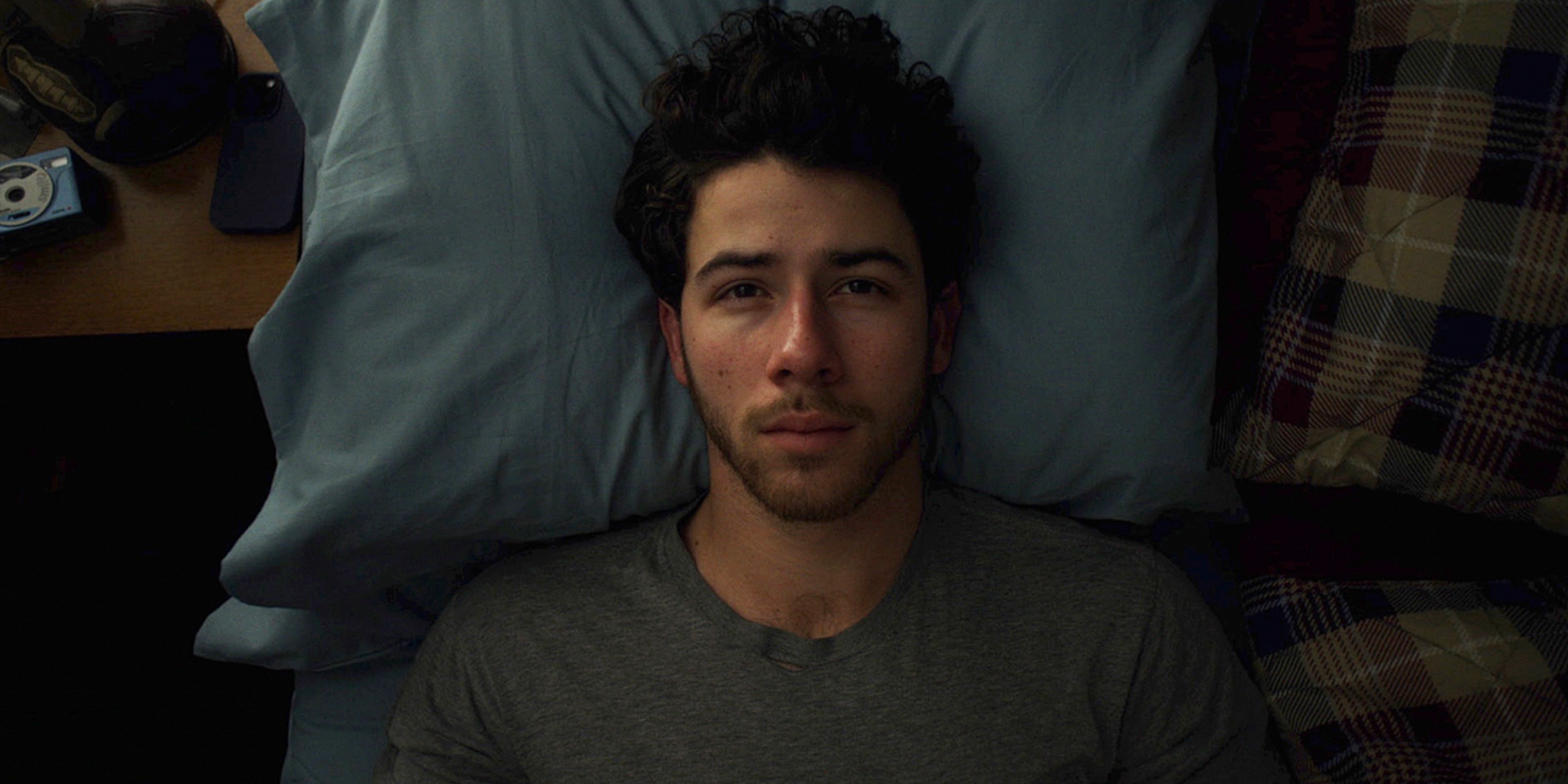 Premiering in the Spotlight Narrative category, "The Good Half" stars Nick Jonas, which alone is enough to turn some heads towards this film. Expanding a bit more, though, Jonas plays Renn Wheeland, a struggling writer who returns to his hometown of Cleveland for his mother's funeral after spending years living in LA. Once home, Renn is faced with confronting his past, his problems, his grief, and his new reality. While I wasn't the biggest fan of "Dreamland," director Robert Schwartzman has assembled a stellar supporting cast around Jonas, including Brittany Snow, David Arquette, Alexandra Shipp, Matt Walsh, and Elisabeth Shue. Despite this, as I said before, most people will be showing up to see what Jonas provides here, no matter what or who else is involved.

– Matt
HE WENT THAT WAY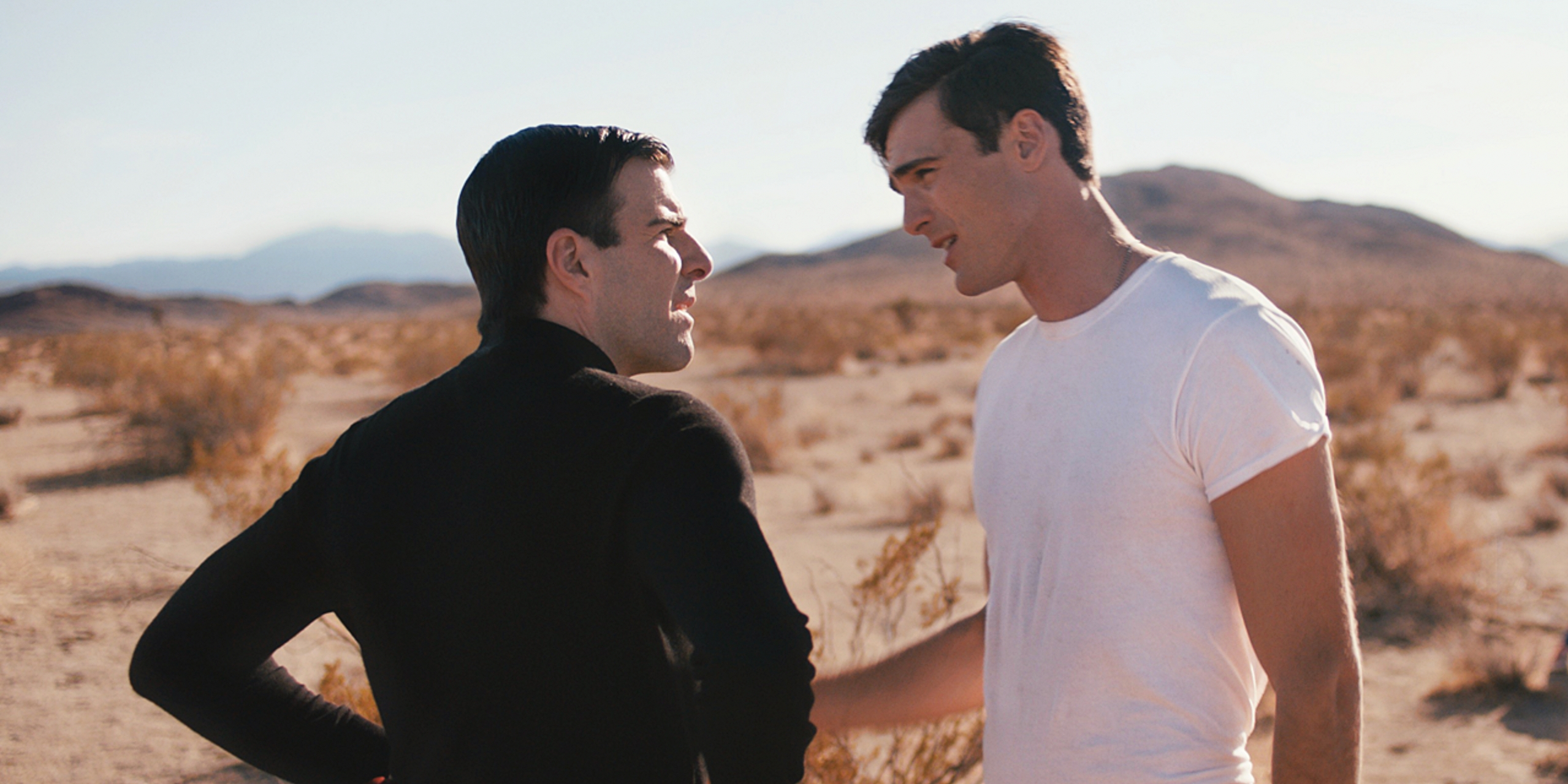 I've been hearing some good early word about this supposed "buddy" movie with a dark and sinister side to it. A coming-of-age story that challenges our perceptions of what a psychopath is, the film follows a celebrity animal handler on a 3-day journey who picks up a 19-year-old serial killer. Based on a true event in the life of serial killer Larry Lee Ranes, riddled with threats and manipulation, this 1964 set film stars Zachary Quinto and Jacob Elordi in what is sure to be a compelling and suspenseful psychological thriller.
– Matt
I.S.S.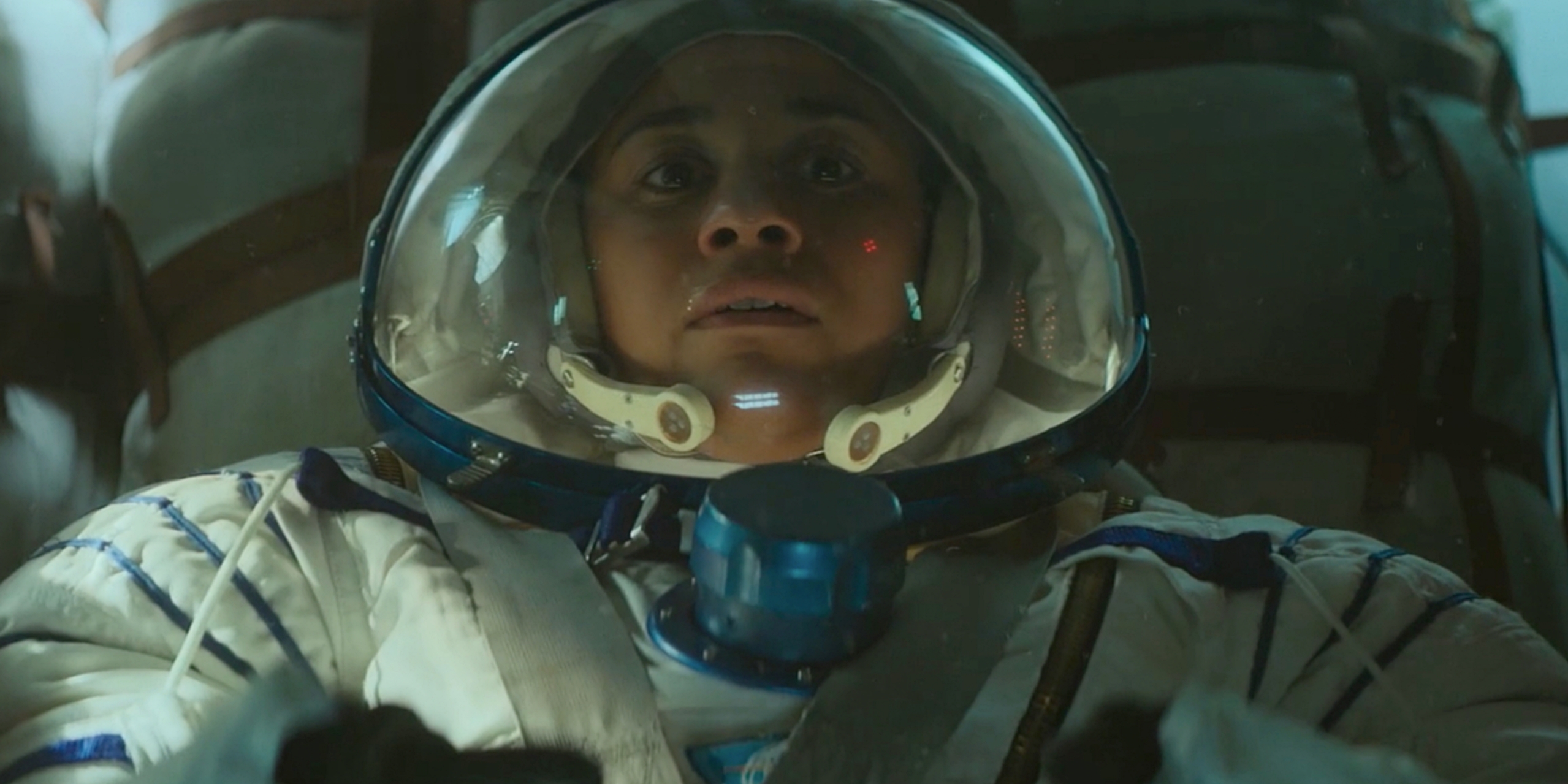 Set aboard International Space Station in the near future, there is a worldwide conflict happening on Earth, and all the astronauts can do is watch and wait until they receive orders to take control of the station by any means necessary. This tension-filled thriller stars Academy Award winner Ariana DeBose ("West Side Story"), Chris Messina, Pilou Asbæk, and John Gallagher Jr. Director Gabriela Cowperthwaite hasn't made a film quite like this before, but her character-based approach to storytelling (see the emotionally devastating "Our Friend") has me optimistic this will be a film in the Spotlight Narrative section worth seeking out.

– Matt
LAROY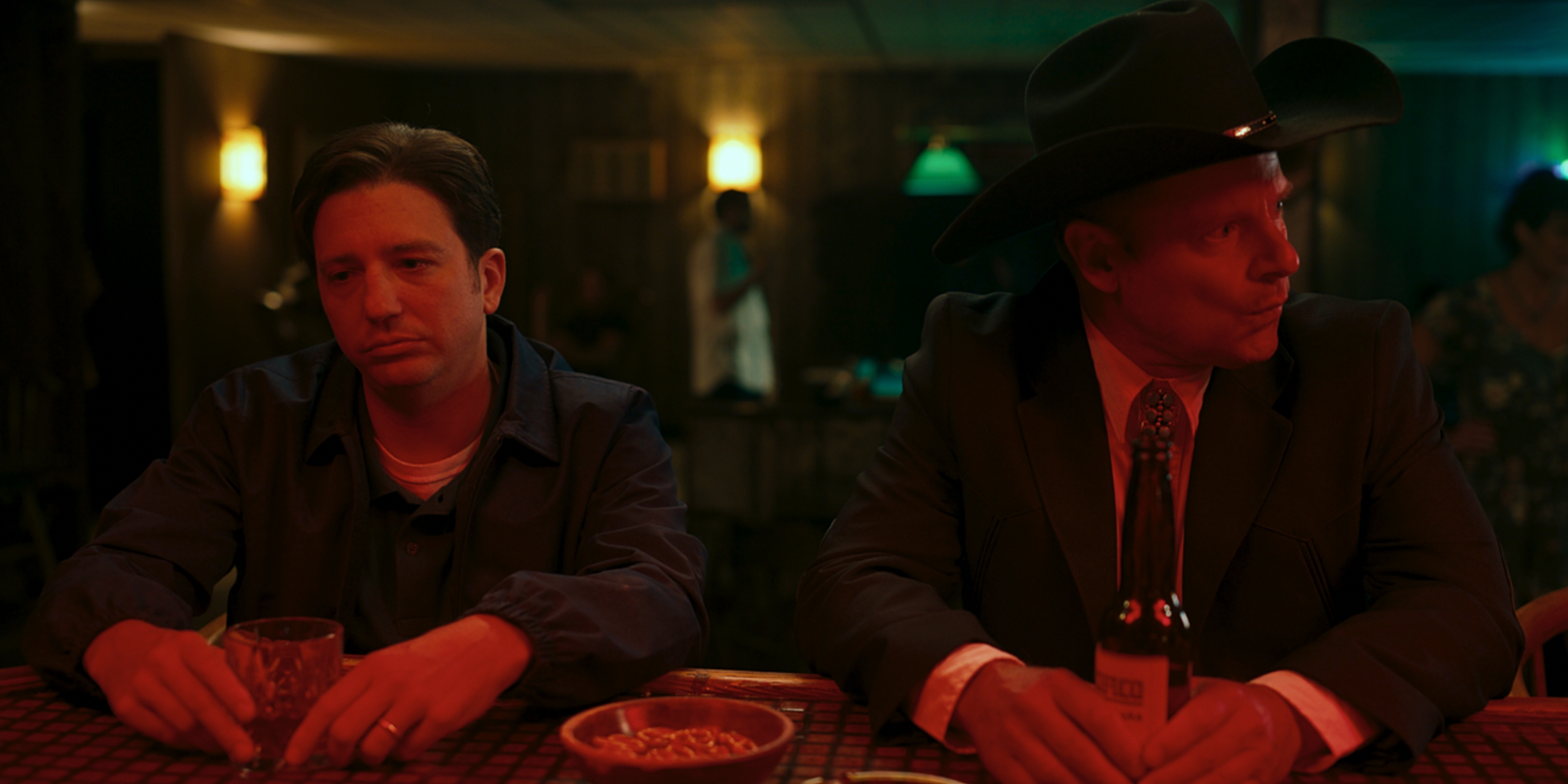 Sometimes, a star and a premise fit so perfectly together that it's really all you need. This is the case with writer-director Shane Atkinson's first feature: John Magaro stars as a humble hardware store co-owner who learns from his private investigator friend Steve Zahn that his local beauty queen wife has been cheating on him. Before he can kill himself from despair in a seedy motel parking lot, he gets mistaken for a low-rent hitman (Dylan Baker) and given an envelope of cash and an address. So he decides to try to become a hitman. The premise is full of possibility, but it's Magaro's casting as the lead that really seals the deal. He has the perfect screen presence for the character, and pairing him with Zahn and Baker is bound to bring some laughs.
– Dan
THE LESSON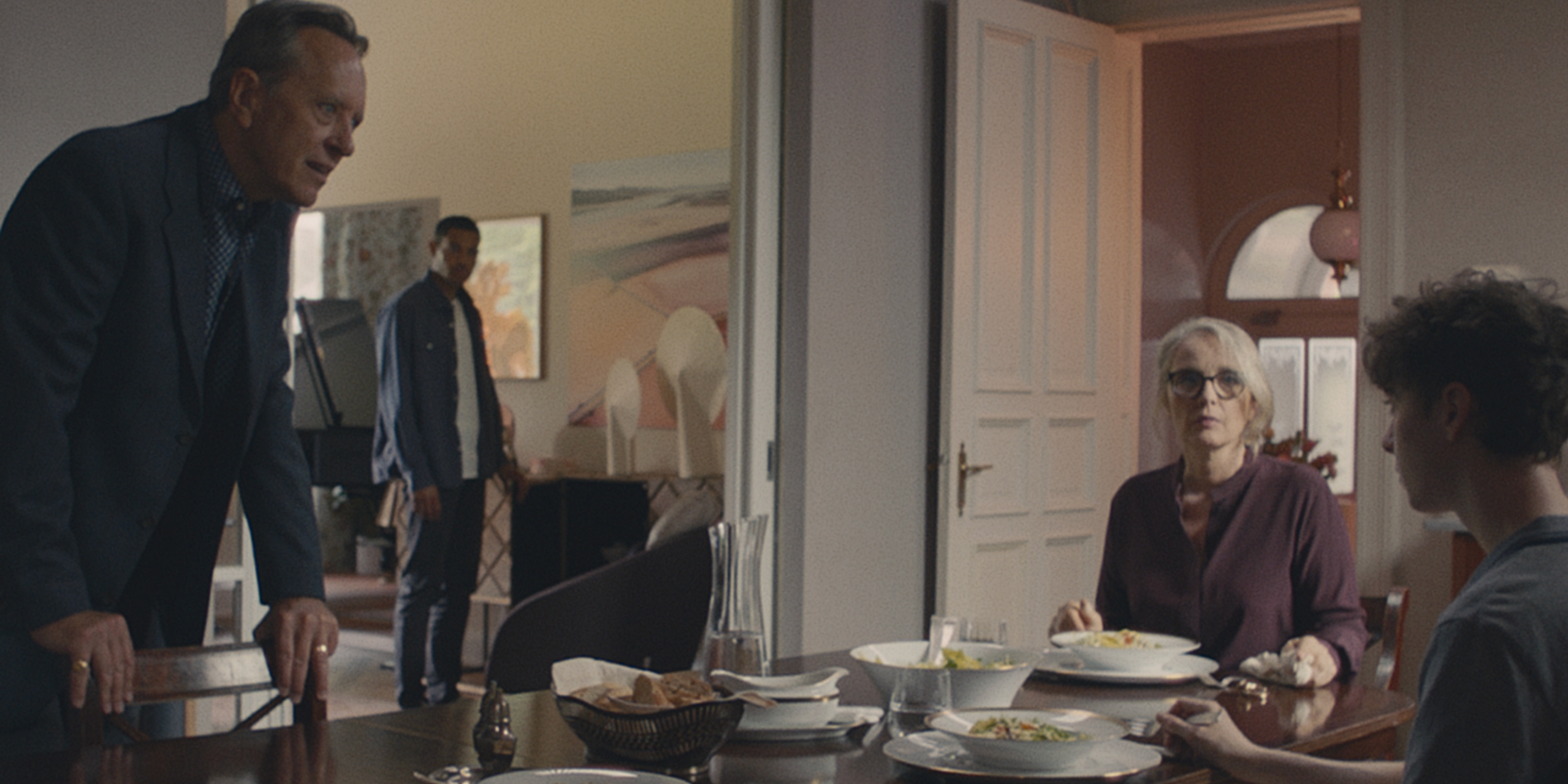 I'll admit that on paper, this thriller-like drama about a young author tutoring a famous writer's son and becoming embroiled in family secrets and lies didn't exactly intrigue me, even with the cast of Daryl McCormack, Julie Delpy, and Richard E. Grant. But then I saw the trailer in a cinema, and Richard E. Grant left no crumbs. The film will likely end up being nothing more than handsome-looking trash, but Grant is going full bore into this character, spitting out insults and curling his lips with devilish intent in what looks like an extremely delicious performance. This film instantly became a must-see for that alone (well, that and Daryl McCormack's eyes).
– Dan
THE LINE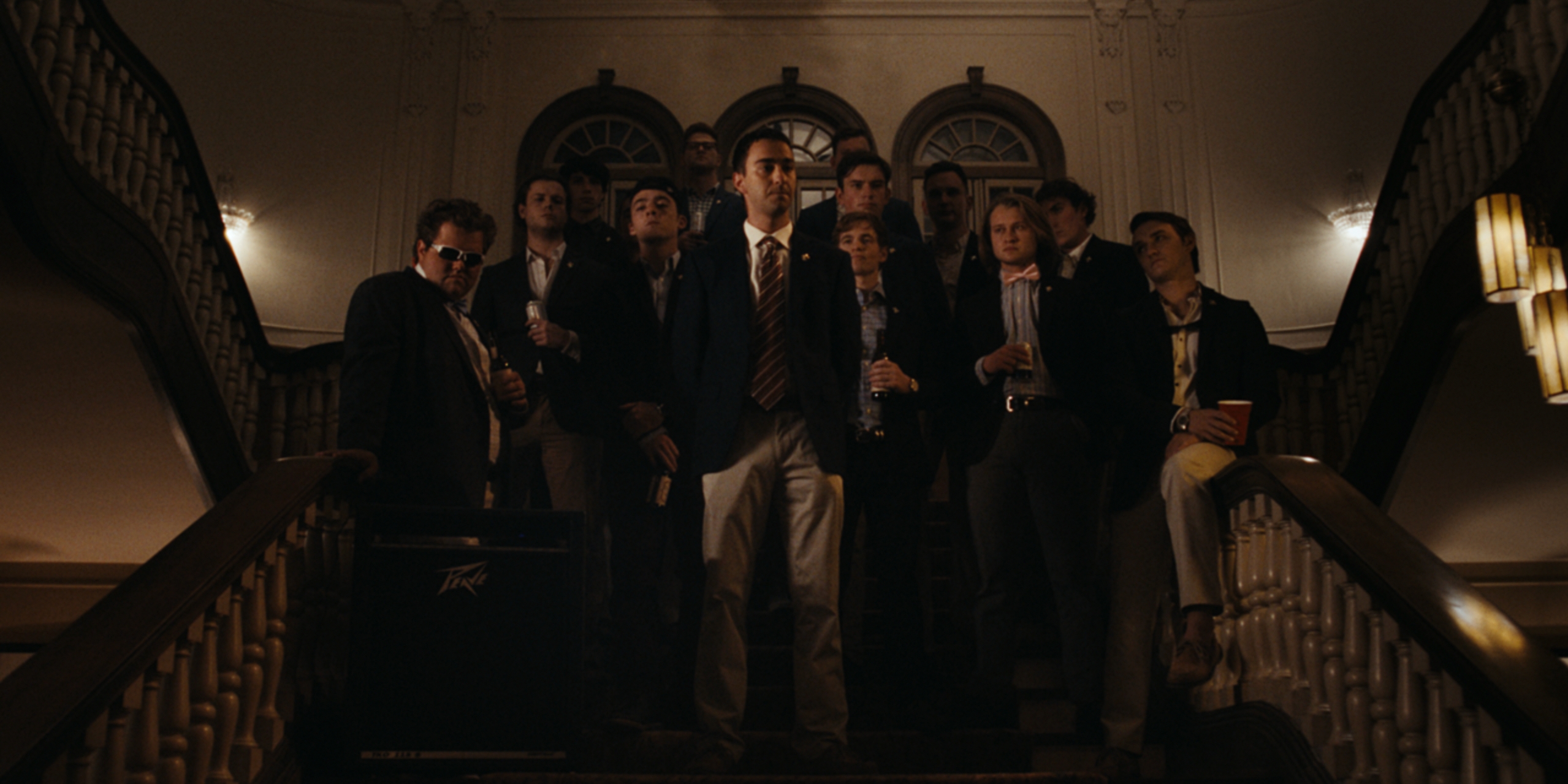 Another directorial debut that will have a lot of eyeballs on it is Ethan Berger's "The Line." Said to be an engrossing dramatic thriller, it stars rising young actor Alex Wolff ("Hereditary" & "Pig") as a devoted "brother" from a fictional college fraternity whose views are challenged by the arrival of a new acquaintance outside his social circle ("The Little Mermaid's" Halle Bailey) and by the dangerous fraternity hazing antics perpetrated by his best friend (Bo Mitchell) as he goes to war with a freshman pledge Gettys (Austin Abrams) who won't conform. As the exuberant freedom of college darkens, Tom's dedication to his fraternity threatens to overshadow his future and makes him question everything he thought he valued. Led by Wolff's gut-wrenching performance, the coming-of-age film also stars Lewis Pullman, Angus Cloud, Scoot McNairy, Denise Richards, Cheri Oteri, and John Malkovich.

– Matt
THE LISTENER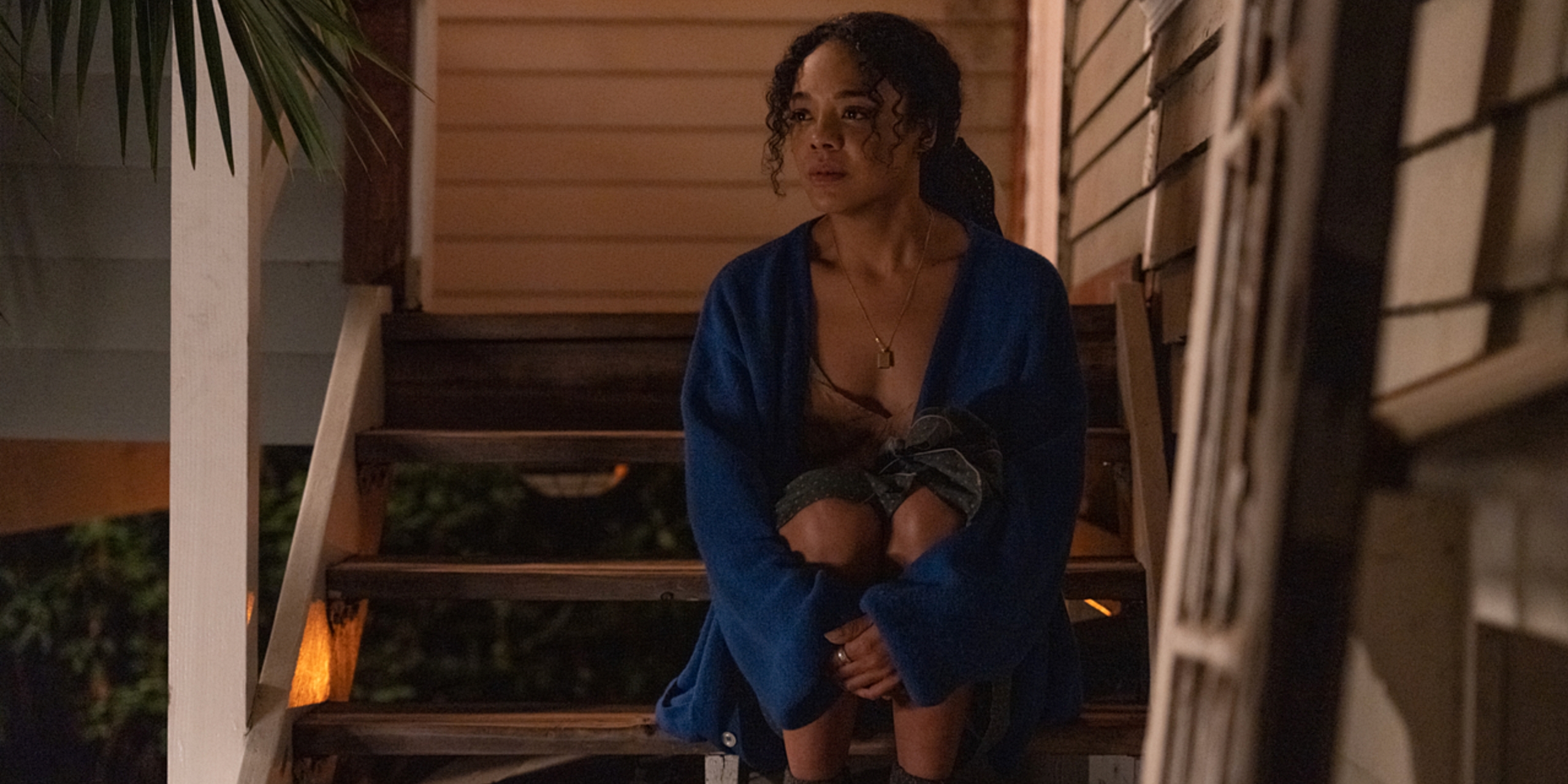 Tessa Thompson gets a big showcase role in Steve Buscemi's film about one night in the life of a volunteer helpline worker. Thompson has proven herself to be a performer of fascinating interiority ("Passing" & "Little Woods") and sensitivity ("Sylvie's Love"), which would seem to fit this kind of character perfectly. It's high time she has gotten a role like this that will use all of her considerable charisma and talent. Considering that her voice-only co-stars include Rebecca Hall, Jamie Hector, and Alia Shawkat, the conversations will all be well-performed on both sides of the phone.
– Dan
MAGGIE MOORE(S)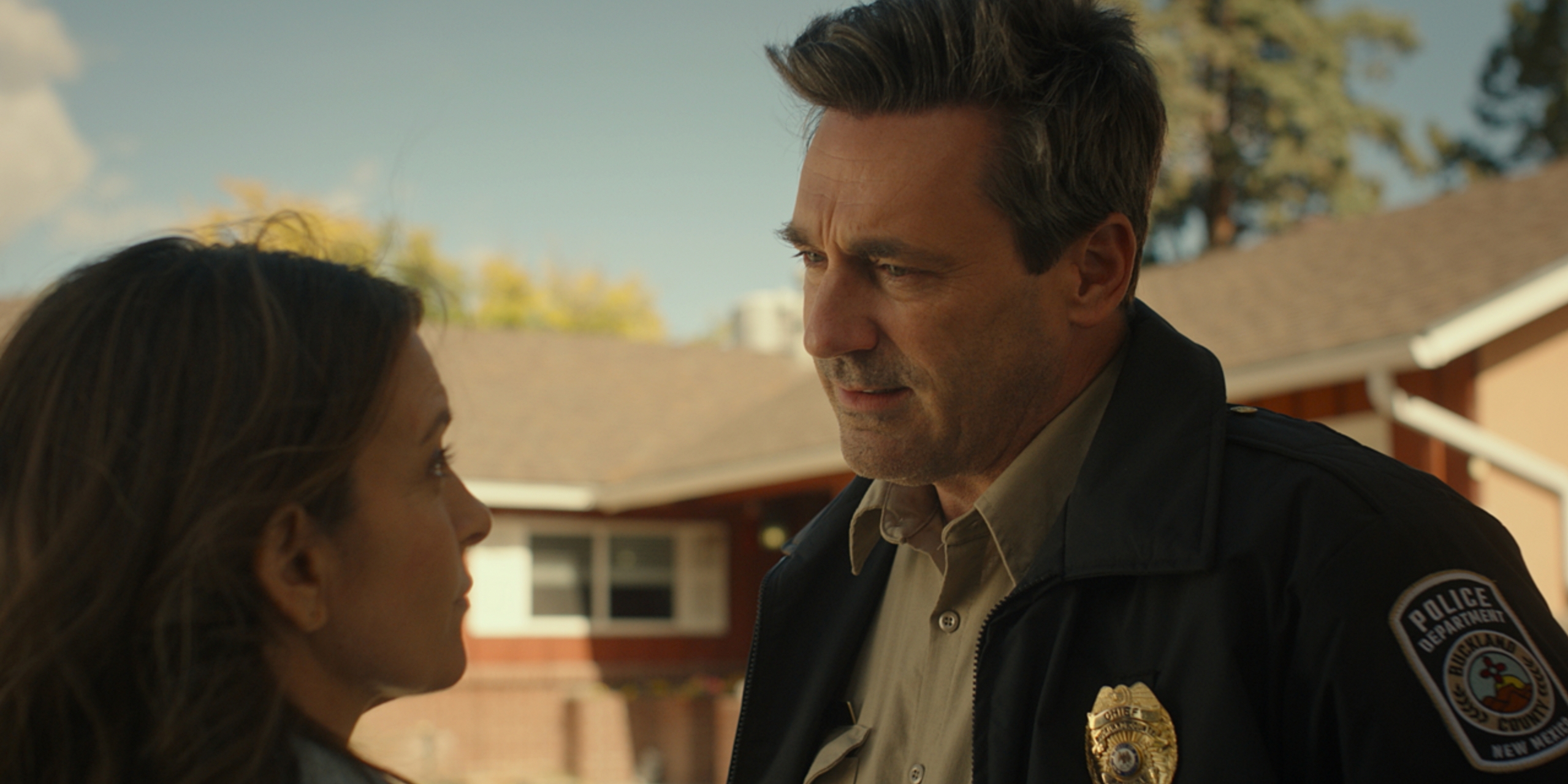 It's a "Mad Men" reunion as John Slattery steps into the director's chair and puts Jon Hamm in front of the camera opposite Tina Fey and "Ted Lasso's" Nick Mohammed in "Maggie Moore(s)." The film follows Hamm's small-town police chief, who is investigating the murders of two women with the same name. Inspired by actual events, we're not sure what kind of tone this dark comedy will predominantly take, but we're confident this cast will take us on a fun investigative ride through small-town America akin to "Fargo."

– Matt
MARIENTTE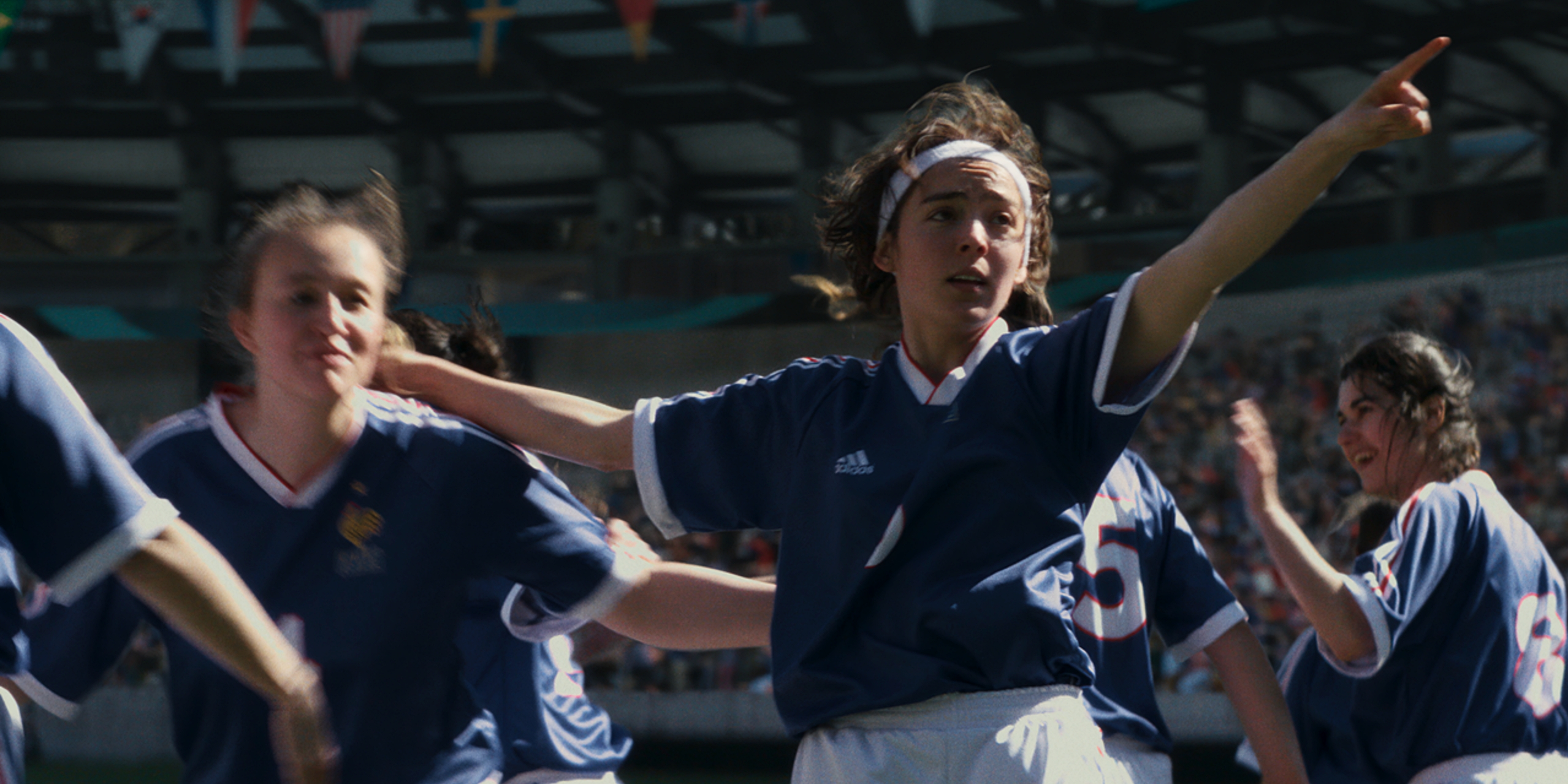 After starring in Julia Ducournau's "Raw" and "Titane," we're looking forward to watching Garance Marillier star in French director Virginie Verrier's "Marinette." Based on the true-life story of one of the world's greatest football stars, Marillier plays the iconic Marinette Pichon, a woman who fought her whole life for female soccer to be recognized in her native France. From a childhood ravaged by an alcoholic and violent father to the heavy burden of coming out in an era where there is no such thing as LGBTQ+ rights, Marinette beat all the odds to become the 1st French woman soccer player to make a career in the US. We're expecting this French sports film to have crossover appeal in the States and provide Marillier with a powerhouse role she can sink her teeth into.
– Matt
THE MIRACLE CLUB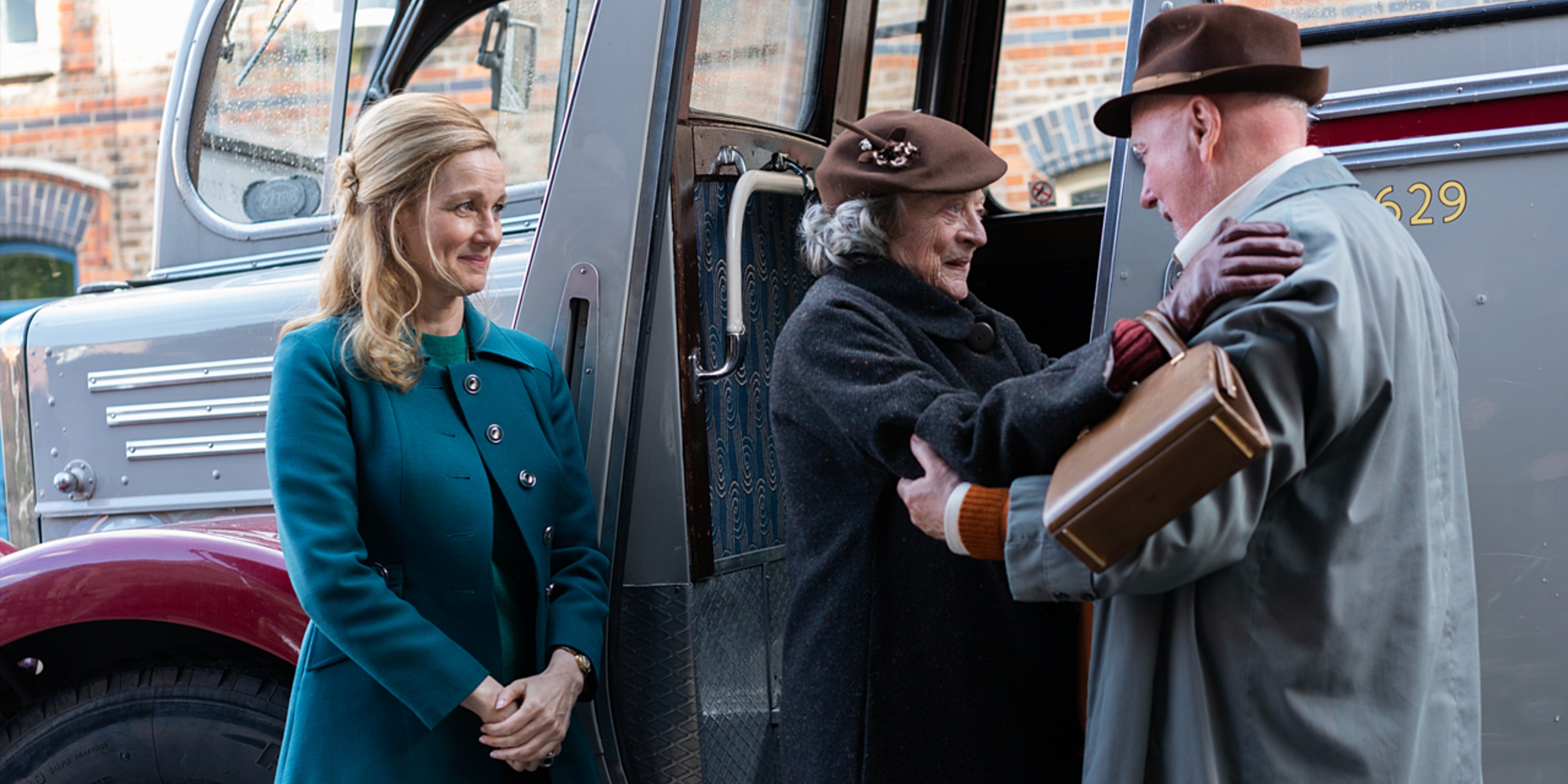 Sony Pictures Classics. Laura Linney. Kathy Bates. Maggie Smith. Stephen Rea. You've likely seen this type of film before, but for those who find comfort in these European feel-good films made for the elderly crowd, you cannot go wrong when you have a cast such as this. Follows three close friends who have never left the outskirts of Dublin and get the journey of a lifetime — a visit to Lourdes, the picturesque French town and place of miracles.
– Matt
THE SECRET ART OF HUMAN FLIGHT
After stunning us with his outstanding Oscar-nominated performance in "Sound Of Metal," we'll pretty much watch anything Paul Raci stars in."The Secret Art Of Human Light" follows Ben (Grant Rosenmeyer), a recent widower who turns toward a mysterious self-help book that will train him to learn how to fly. Or at least he hopes, as he turns his life upside down under the advisement of an eccentric spiritual guide (Raci) who may very well be a con artist. Fending off his worried sister and an ambitious detective who is convinced he killed his wife, Ben risks it all to fly in an effort to get through his grief. H.P. Mendoza's film is said to balance serious drama and comedic absurdity with lots of tears from sadness and laughter.
​- Matt
SUITABLE FLESH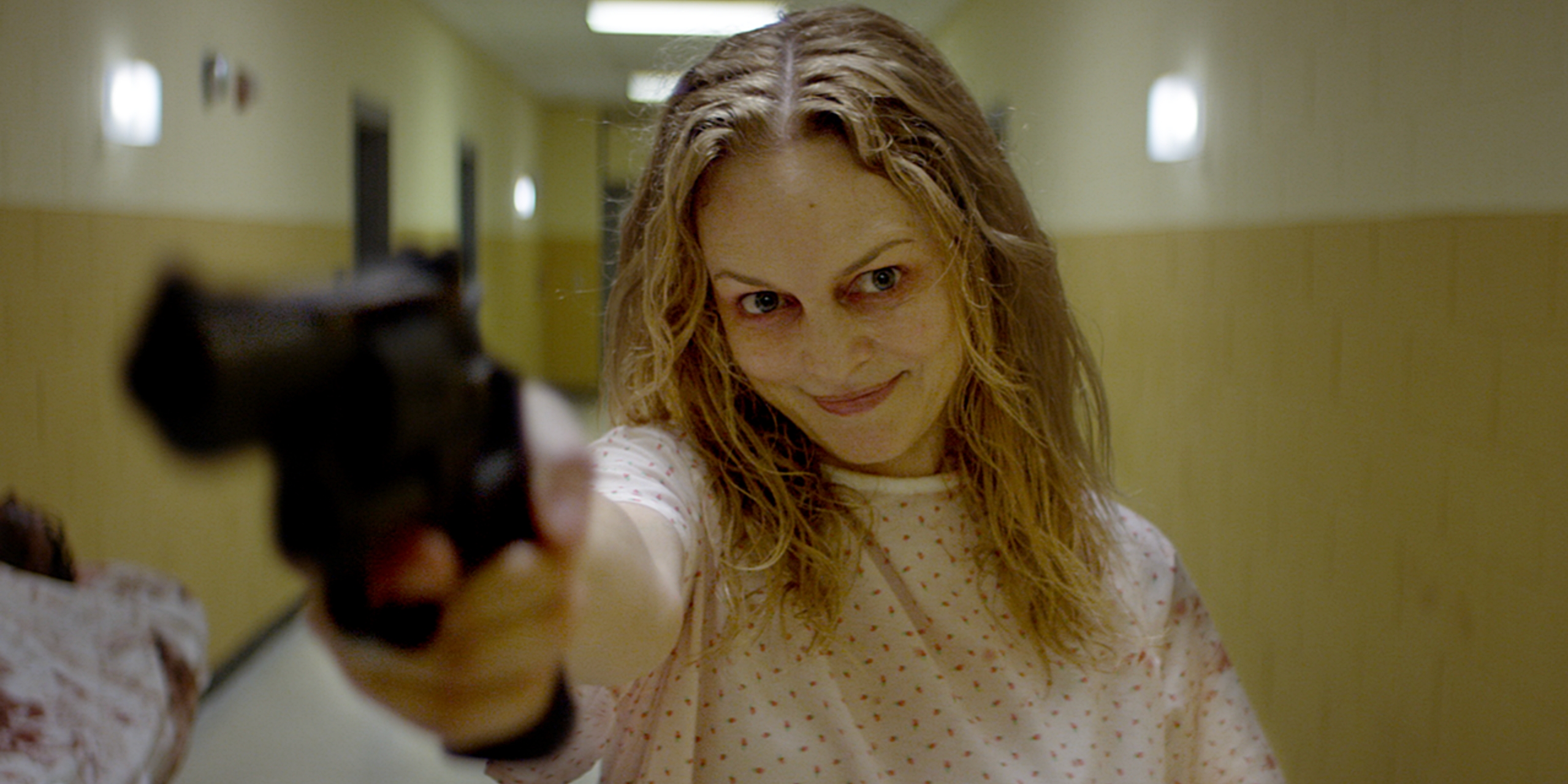 "Escape From Tribeca" is a new sidebar that is said to get audiences stomping their feet and hollering at the screen. And with "Suitable Flesh," one look at the plot synopsis seems to embody this mission perfectly as Heather Graham plays a former psychiatrist who is now locked up inside a psych ward after the murder of a young male patient to whom she had an inexplicable, almost otherworldly attraction. Hoping to clear her name, Elizabeth confides in her doctor and recounts what happened, giving way to a bizarre and disturbing tale of sexual madness, supernatural horror, and homicidal rage. The deeper the story goes, the more unhinged and carnage-laden life becomes, not just for Elizabeth but for everyone in her path. In what is promising to be a cinematic love letter to films such as "Re-Animator," this unpredictably bonkers and bloody film will likely be a delightful throwback.
​- Matt
TRANSITION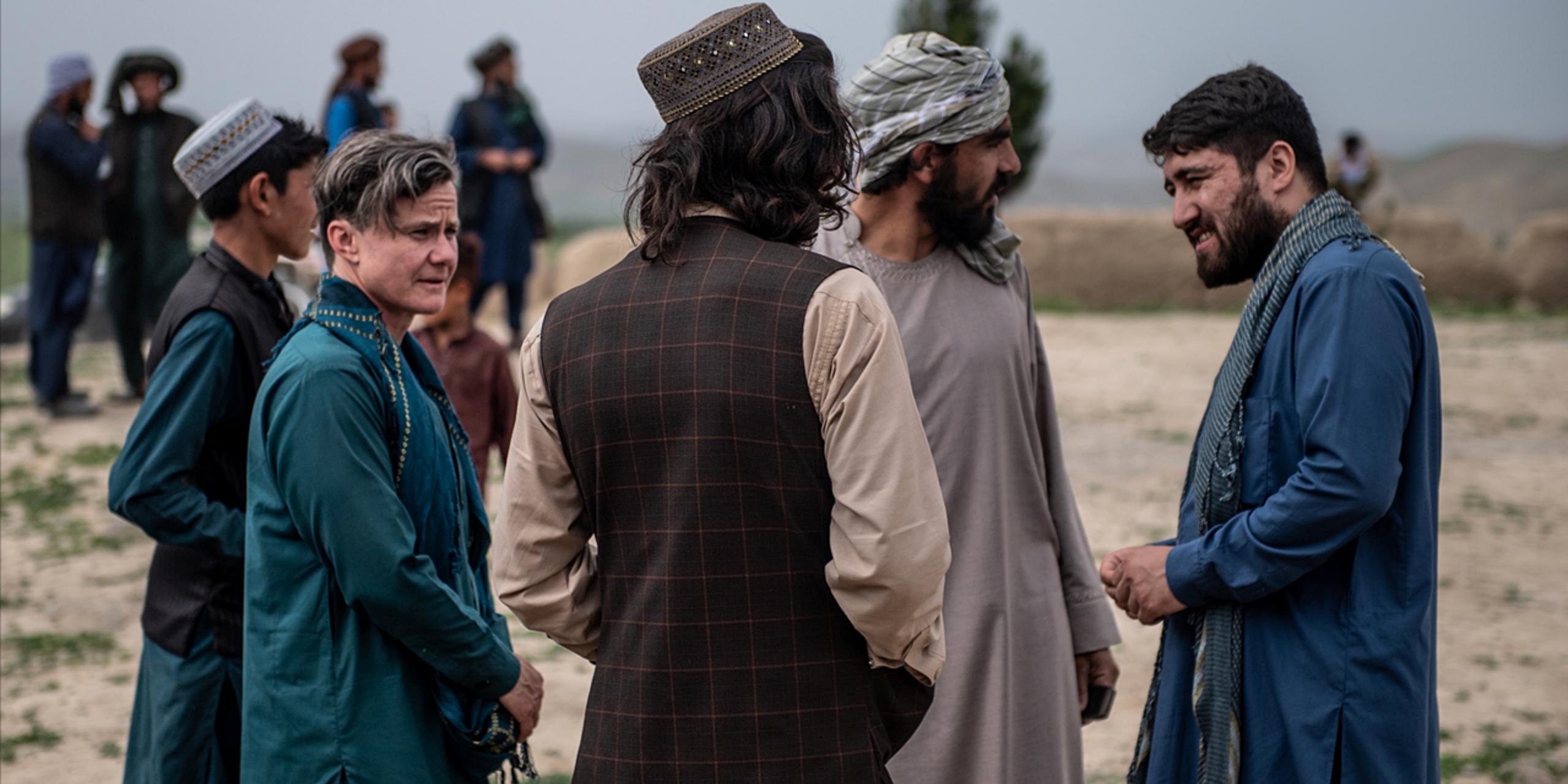 One final documentary on this list follows Australian filmmaker Jordan Bryon's changing life as he reports and lives in a rapidly collapsing Afghanistan soon into his transition as a trans man. Jordan's journey becomes complex as his story progresses, with significant changes occurring around him socially, politically, and with himself. With such a fascinating and unique perspective, we feel this documentary is the one with the most awards potential, should it nail its introspective and profound personal story.
​- Matt
Which films are you most looking forward to seeing at this year's Tribeca Film Festival? Please let us know your thoughts in the comments section below or on our Twitter account.
You can follow Matt & Dan and hear more of their thoughts on the Oscars and Film on Twitter at @NextBestPicture & @dancindanonfilm