Happy 2023 everyone! We may all still be paying attention to this year's slate of films with the upcoming Oscar nominations later this month, but we are heading into a new year, and with that comes a new line-up of films to be enjoyed. With some significant releases expected this year, 2023 is looking to be a big year for the film industry. While this list could easily be made using blockbusters and major franchises, there is also a lot of exciting work coming from some of the greatest directors of our generation, and those are the films we should be looking out for as they're the ones that will need our support the most at the box office this year. While some of these films may be pushed back to 2024, here are ten films we are looking forward to hopefully seeing later this year.
"Barbie"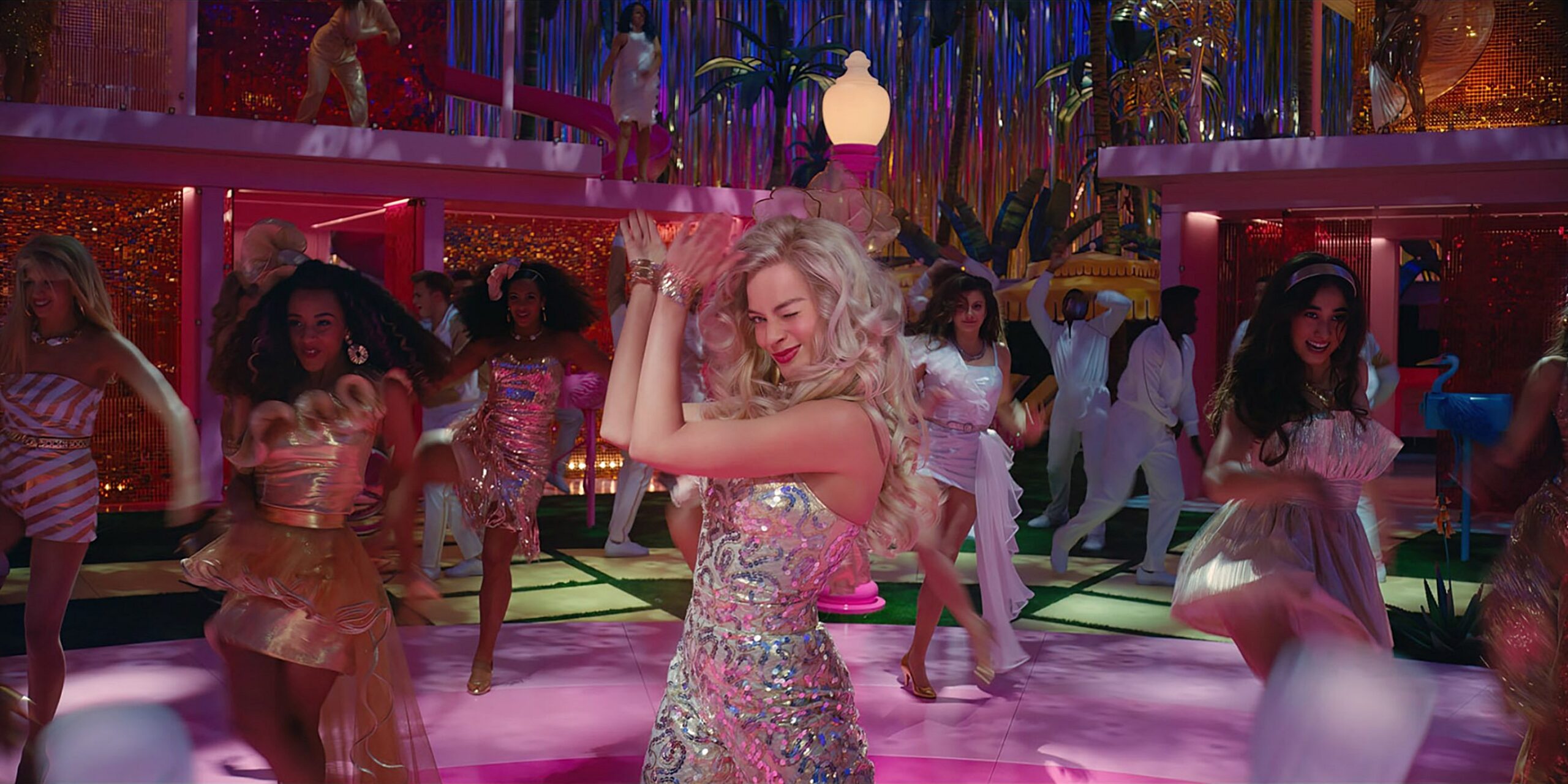 When the "Barbie" project was initially announced, I was hesitant about how the subject matter would be presented and what tone the film would end up taking. However, with further announcements that Greta Gerwig would be directing and writing as well as casting Margot Robbie as the titular role, it became difficult not to be excited. With a stellar cast that includes Ryan Gosling, Ncuti Gatwa, America Ferrera, and Simu Liu, there is bound to be someone there that makes you curious about the project. Not only that, but the first teaser that dropped for "Barbie" was one of the best teaser trailers of the year, playing on the original marketing for Stanley Kubrick's "2001: A Space Odyssey" to play up the cultural impact of the original Barbie doll. While the story is still unclear, the colorful aesthetic and humorous tone taken by the marketing team so far has made it clear that "Barbie" is a movie not to be missed this summer.
"Beau Is Afraid"
Originally titled "Disappointment Blvd.," "Beau is Afraid" is the latest film from Ari Aster, one of the most exciting directors of the past decade. After the success of "Hereditary" and "Midsommar," he, alongside fellow directors Robert Eggers and Jordan Peele, has changed the game in terms of the horror genre, and it seems like Aster is once again changing things up with his latest. Presented as a surrealist horror comedy, the A24-produced film stars Joaquin Phoenix and has a rumored runtime of three-and-a-half hours, which is shorter than what Aster originally had planned. If one director of this generation has earned the right of creative freedom and an unlimited runtime to tell his story, it may just be Ari Aster, and I will be there for every minute of this film as soon as it releases.
"The Bikeriders"
The wonderfully talented Jeff Nichols returns to the big screen with his first directorial feature since "Loving" in 2016. Like many films on this list, the cast attached to "The Bikeriders" is packed with fantastic talent, with "Elvis" star Austin Butler leading alongside Michael Shannon, Tom Hardy, and Jodie Comer. The film will be a fictional tale inspired by the 1968 photo book of the same name, making this one of the more interesting adaptations of 2023. Nichols had the idea for "The Bikeriders" in his head for nearly ten years before writing the screenplay in the spring of 2022, making this a passion piece for the director that will hopefully translate beautifully on the big screen. It may not appear to be the flashiest film on the list, but it's the potential within it that makes this project so exciting.
"Challengers"
He has taken on coming-of-age romance with "Call Me By Your Name," straight-up horror with "Suspiria," and then melded the two in 2022's horror romance "Bones and All." Now director Luca Guadagnino will make a romantic sports comedy with his upcoming film "Challengers." Perhaps the most exciting part about his latest film is the cast, which features Zendaya, Mike Faist, and Josh O'Connor. We may not have the 95th Academy Award nominees yet, but I would like to bet that both Zendaya and Faist will score their first Oscar nominations next year. Guadagnino has brought back "Call Me By Your Name" and "Suspiria" cinematographer Sayombhu Mukdeeprom, who has since worked on "Memoria" and "Thirteen Lives," and Reznor and Ross will also be producing the music, giving them another busy and potentially successful year of scoring major releases. As a huge tennis fan who fell in love with "Bones and All" this year, this is easily one of my most anticipated films of 2023 and the Next Best Picture team's too.
"Dune: Part Two"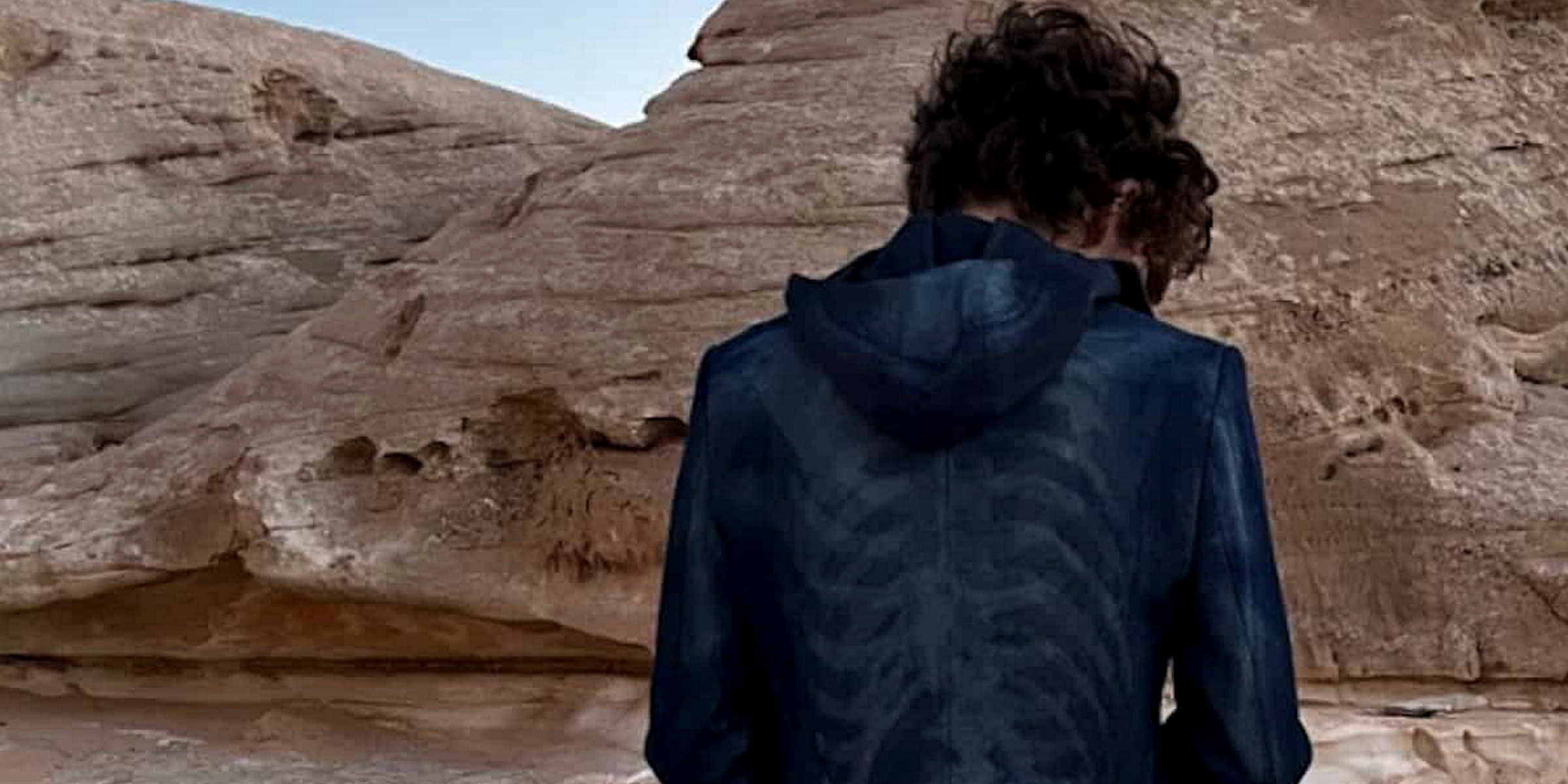 If one blockbuster franchise deserves to be highlighted, it has to be Denis Villeneuve's "Dune." My personal favorite film of 2021, "Dune," exceeded all our expectations and proved that Denis Villeneuve shouldn't be doubted, even when tackling one of the most challenging to adapt source materials of all time. After the first film won a leading six Oscars at last year's Academy Awards, "Dune: Part Two" may not only be the film that earns Villeneuve a Best Director nomination for the franchise but could also be a big contender to walk home with Best Picture should he pull off the improbable and close out Frank Herbert's story on a high note. The way that "Dune" ends makes it hard not to be excited about the future of the story and the rest of the world that we will get to explore, making it easily one of the most anticipated films of 2023.
"The Killer"
A new David Fincher film will be released in 2023, yet nobody is talking about it. Even when it was speculated that the film could have been released in 2022, there was still very little chatter about it online. Just as with Fincher's previous film "Mank," Netflix will be distributing "The Killer." Based on a French graphic novel, this is a neo-noir action thriller starring Michael Fassbender and Tilda Swinton, with Trent Reznor and Atticus Ross producing the music for the film. While there has yet to be an official look at the movie other than some behind-the-scenes photos, I will always be excited to see what David Fincher makes, and this is no exception.
"Killers Of The Flower Moon"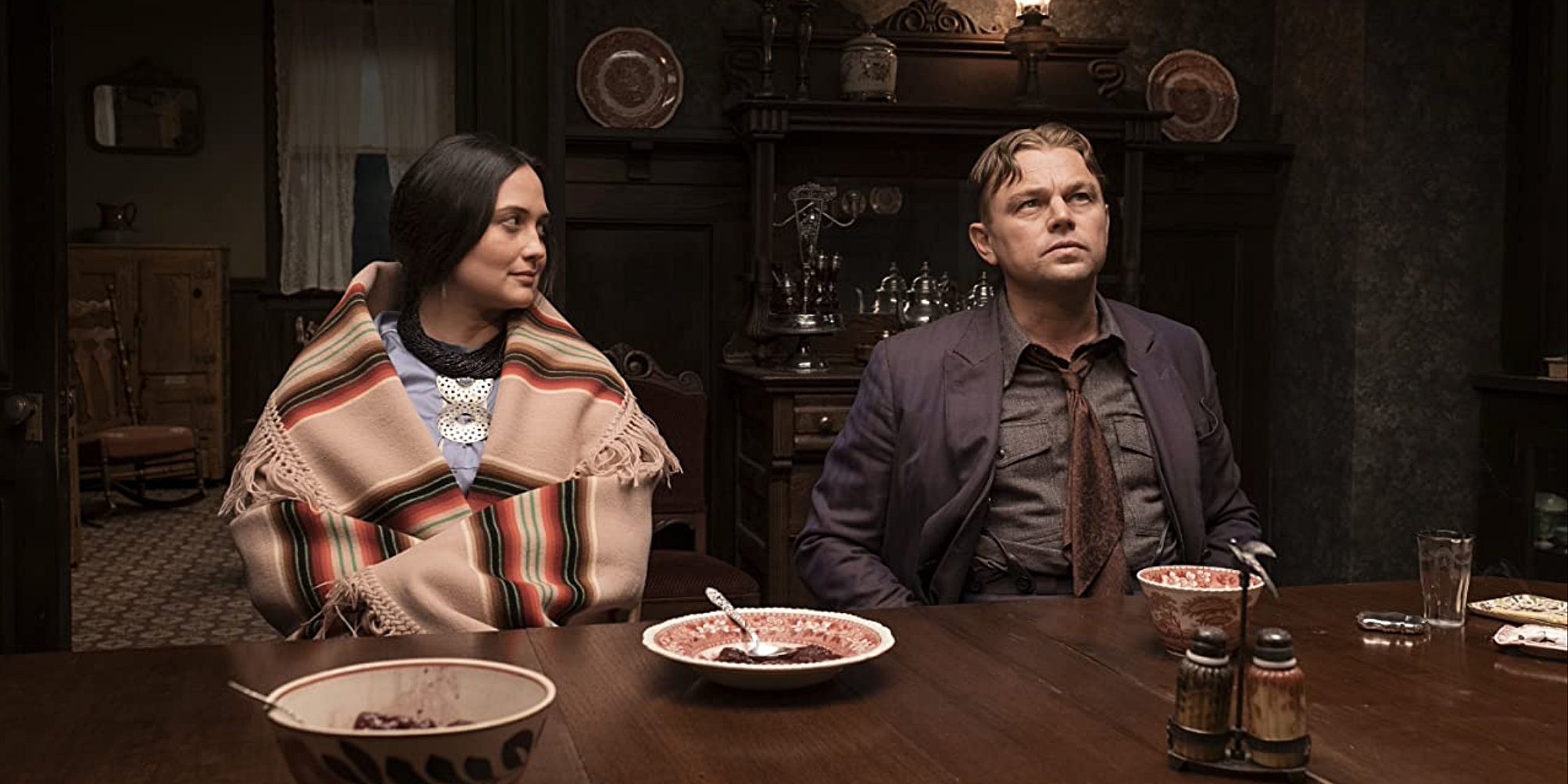 Many of us were expecting to have seen Martin Scorsese's latest project, "Killers of the Flower Moon," by now, as it was initially slated to release in 2022. However, this gives us one more film to look forward to in 2023. Apple TV is looking like it will have an incredibly strong year next year, as they also have projects such as Ridley Scott's "Napoleon," Jon S. Baird's "Tetris," and the documentary "Still: A Michael J. Fox Movie," which is going to Sundance next month. However, it is hard to compete against Scorsese when it comes to the most anticipated projects of the year, especially with a cast that includes Leonardo DiCaprio, Jesse Plemons, Robert De Niro, and Brendan Fraser. Like "The Irishman" before it, Scorsese will a $200 million budget and a sprawling story to adapt. It will be interesting to see how the final product looks on both the big and small screen and whether Apple TV can get its second Best Picture win within three years.
"Oppenheimer"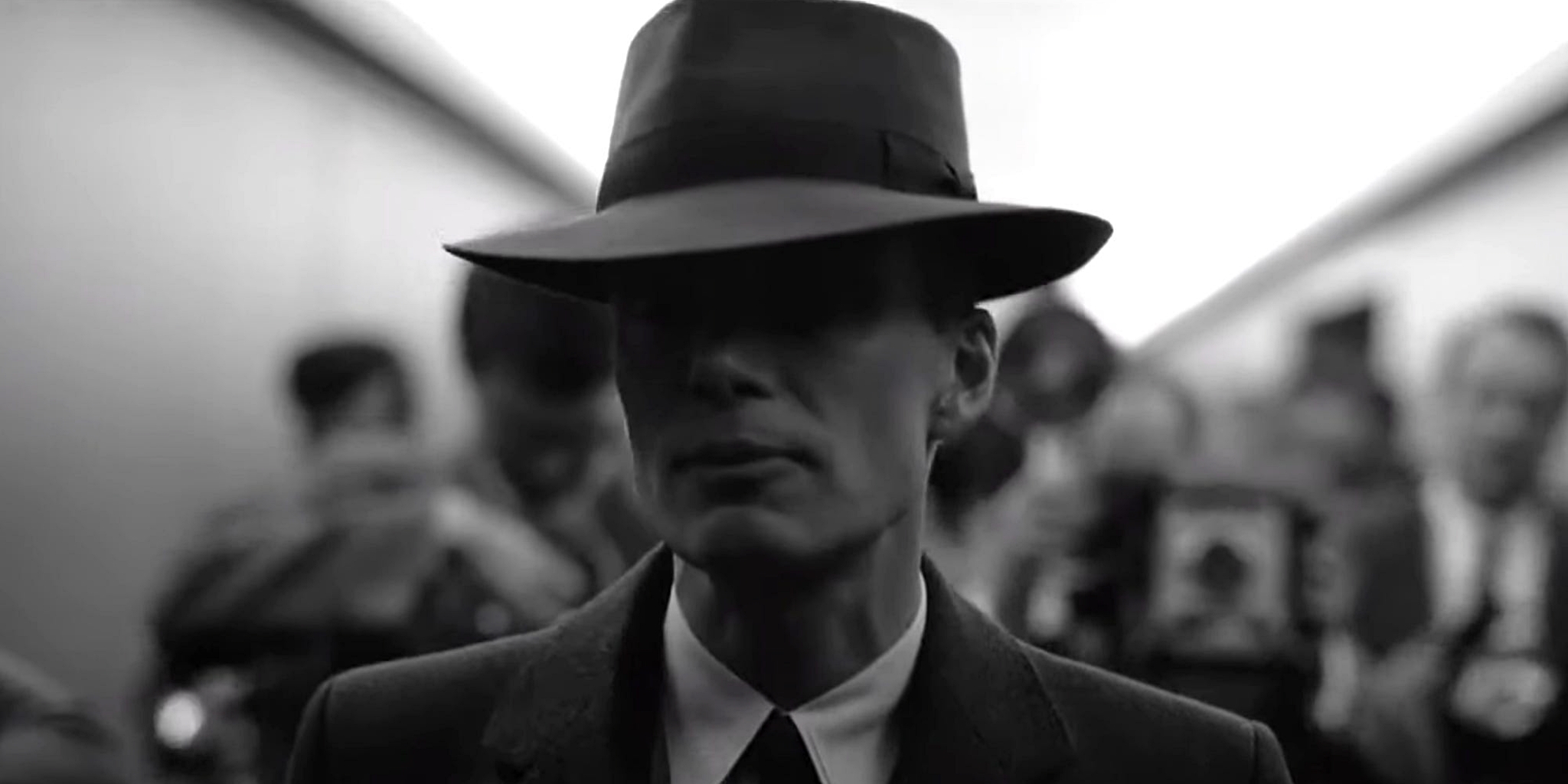 On the opposite end of the spectrum, Christopher Nolan's "Oppenheimer" releases on the exact same day as Greta Gerwig's "Barbie," making it a weekend that film fans will possibly never forget if both keep their current release date and meet expectations. "Oppenheimer" also boasts an incredible cast that includes Cillian Murphy, Robert Downey Jr., Florence Pugh, and Rami Malek, to name only a few. From the teasers and trailers released so far, this looks to be a more traditional narrative than Nolan's more recent works, especially following up from the wildly ambitious and convoluted "Tenet." However, there is plenty of room to be left impressed with the potential presentation of the film due to the subject matter, with a chance for some spectacular black and white IMAX cinematography, visual effects, and sound work due to the attachment of Hoyte van Hoytema and Ludwig Göransson. Also, let's be honest…who doesn't want to see what a nuclear explosion shot practically in-camera by Christopher Nolan looks and sounds like?
"Saltburn"
"Promising Young Woman" was one of our favorite films of 2020, so it is no surprise that we have been eagerly waiting to see what other stories Oscar-winner Emerald Fennell has to tell. There is not much known about the story yet, but "Saltburn" is described as an upcoming thriller film about the lives of a grand, aristocratic English family. The film's compelling cast includes Rosamund Pike, Barry Keoghan, Jacob Elordi, and Richard E. Grant. With Keoghan having a very strong 2022 with "The Batman" and "The Banshees of Inisherin" and Elordi lining up to have a strong 2023 with both "Saltburn" and Sofia Coppola's "Priscilla," this shows signs of confidence already for Fennell's second directorial feature. This also looks to be the biggest release from Amazon Studios as of right now, so this could be a film to keep an eye on when it comes to next year's award season.
"Poor Things"
Last but not least, Yorgos Lanthimos and Emma Stone ("The Favourite") are working together once again. Do I need to say any more to convince you to see "Poor Things"? In fact, it is not just Emma Stone who should excite you in this film, but the entire cast. Jerrod Carmichael and Christopher Abbott reunite after surprising in Carmichael's "On The Count Of Three," and that's without even mentioning Willem Dafoe, Mark Ruffalo, or Margaret Qualley. "Poor Things" may also have the most intriguing plot synopsis of 2023 so far, which reads something like this: Upon drowning herself to escape her abusive husband, a woman has her brain replaced with the brain of her unborn child with the help of her father. If there is anyone that could direct a story like that, it is the guy who gave us "Dogtooth" and "The Killing Of A Sacred Deer."
What films are you most excited to see in 2023? Are there any films we should be anticipating that we didn't mention? Do you think 2023 is going to be a strong year for cinema? Please let us know your thoughts in the comments section below or on our Twitter account.