In my previous "Best of 2020" blog post, I looked back on films that I ranked number 11 through 20, movies that ranged from a time-loop comedy to an investigative documentary to a touching same-sex love story, each of which helped to raise the bar on the quality among 2020 films. Now let's turn to ten films that went above and beyond, providing moments for me that helped me to see films (or life, for that matter) in a slightly different way.
I now give you my top 10 of 2020…

​10. THE FORTY-YEAR-OLD VERSION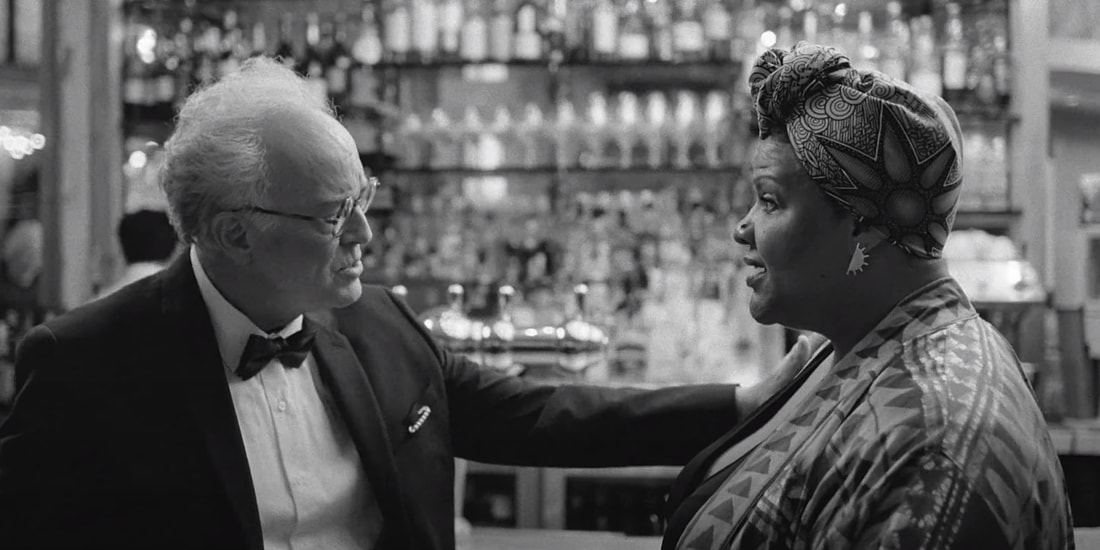 One of the freshest film voices discovered in 2020 was that of playwright Radha Blank, whose debut film "The Forty-Year-Old Version" works on several levels. First, it's a clever, funny comedy that sustains its laughs throughout its delightful entirety. More importantly, it asks several very pertinent cultural questions — who really owns someone's art (a question it shares with "Ma Rainey's Black Bottom"), and what does an artist have to do to get her work seen? Finally, it's a gorgeous black-and-white love letter to the city of New York, which exists wholly its own character in the film, much like it did in the 1970s films by Sidney Lumet and Woody Allen. "The Forty-Year-Old Version," in which Blank serves as writer, director, and star, is much more than a calling card for future work — this is a hugely entertaining announcement of a major new talent on the film scene.
"The Forty-Year-Old Version" is now streaming on Netflix.
9. WOLFWALKERS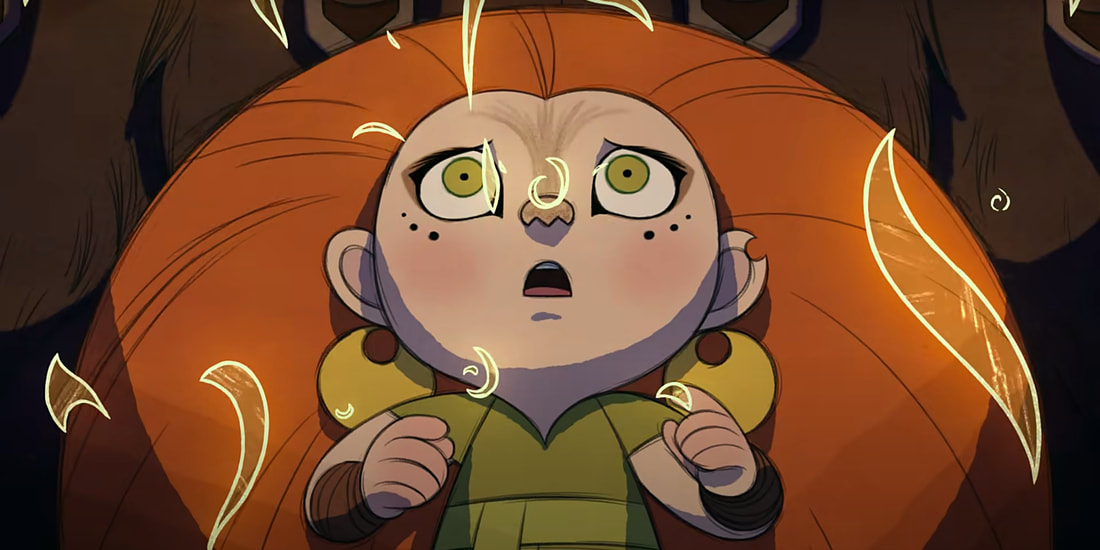 Although Japan's Studio Ghibli is arguably the world's most beloved animation studio, attention must be paid to the rising Irish studio, Cartoon Saloon. Their track record is impeccable — the company has only produced four animated features — "The Secret of Kells," "Song of the Sea," "The Breadwinner," and their latest, "Wolfwalkers" — each of which earned an Academy Award nomination as Best Animated Feature. "Wolfwalkers" is their strongest yet, the gorgeous 2-D animated fable of Robyn, a wolf-hunter's daughter, who learns the secret of members of a mysterious tribe who have the power to transfigure into wolves by night, a power that Robyn just might acquire and make her the target of her father's weaponry. The screenplay by Will Collins, from a story by co-directors Tomm Moore and Ross Stewart, delivers a powerful family-based narrative, but it is the stunning imagery created by the Cartoon Saloon team that will likely live on in your mind.
"Wolfwalkers" is now streaming on Apple TV+.
8. MA RAINEY'S BLACK BOTTOM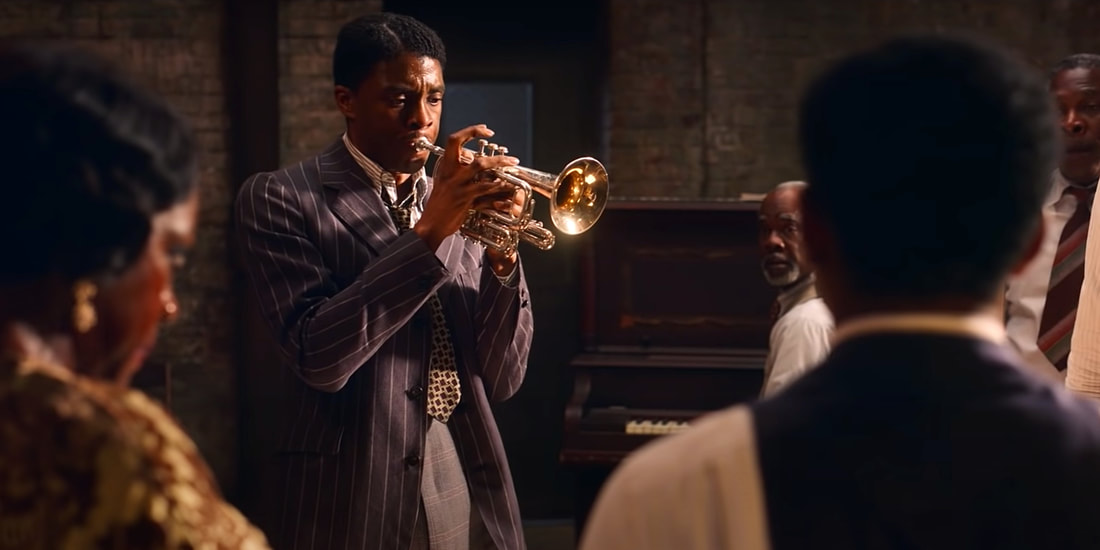 Blues legend Ma Rainey (Viola Davis, superb) is a woman who knows her worth — as the most famous blues singer of her time, she can fill a tent with adoring fans or sell her share of records. But in a 1927 Chicago recording session, Ma knows that the moment that she sings that first note, her art no longer belongs to her, so she wants everything upfront, from a Coca-Cola to a say in what she's going to record. That's a lesson that has yet to be learned by her ambitious backup trumpeter Levee (Chadwick Boseman, in a towering performance), who is anxious to break away on his own and show the white producers just how it's done. August Wilson's acclaimed play, "Ma Rainey's Black Bottom," is lovingly brought to the screen by director George C. Wolfe and screenwriter Ruben Santiago Hudson to create a perceptive and powerful mixture of art, race, and commerce.
"Ma Rainey's Black Bottom" is now streaming on Netflix.

​7. FIRST COW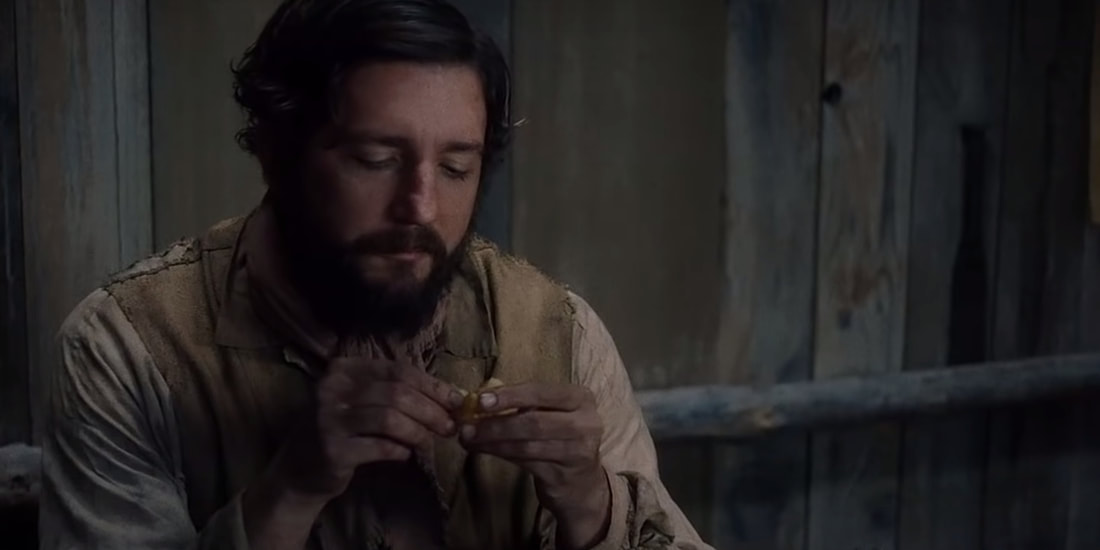 Director Kelly Reichardt, whose deliberate films about outsiders making their way through the world, have made critics flip for years but have been mainly ignored by filmgoers. But with "First Cow," her latest film that was released just before the pandemic, audiences have been drawn to her work here like they never had before. After a bookend of contemporary scenes, "First Cow" is largely set in the 1820s Oregon Territory and focuses on two men: Cookie Figowitz (John Magaro), who cooks for a tough group of trappers, and King Lu (Orion Lee), who is running from a set of vengeful Russians. Together, the two outsiders set up a small bakery business selling "oily cakes," made from the milk of a prized cow owned by the town's wily boss (Toby Jones). The ramshackle frontier may have echoes of Altman's "McCabe and Mrs. Miller," but the sensibility that pervades "First Cow" is Kelly Reichardt's alone.
"First Cow" is now streaming on Showtime.
6. JUDAS AND THE BLACK MESSIAH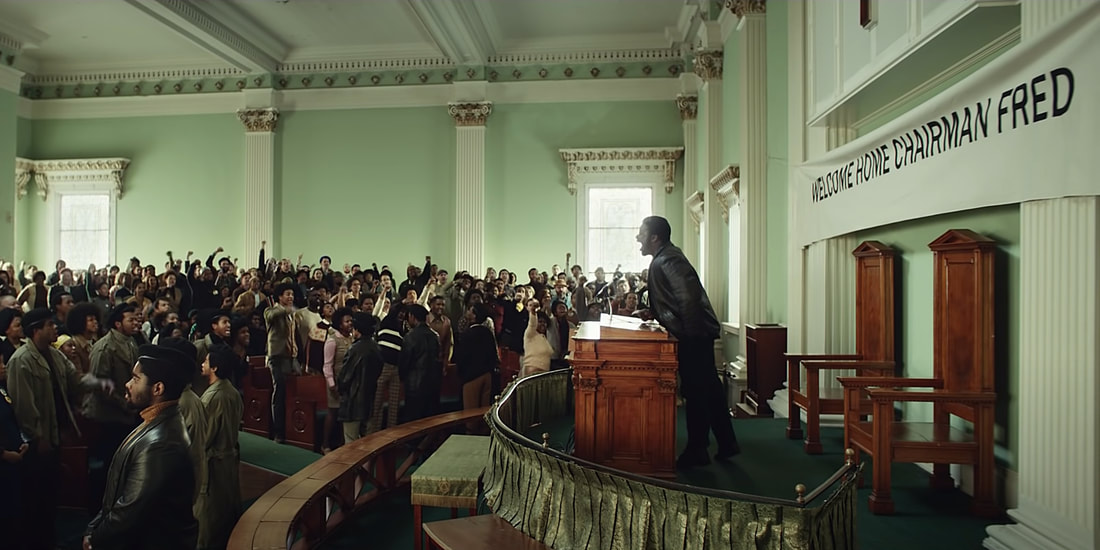 I must confess that "Judas and the Black Messiah" was completely off my radar until a trailer for the Shaka King-directed film dropped last summer, and from that moment, I was sold. The craftsmanship, the storytelling prowess, and the powerhouse acting were all apparent in the three-minute preview, and on seeing the finished product, the film did not disappoint. The true story of just how FBI informant Bill O'Neal (Oscar nominee LaKeith Stanfield) infiltrated the Chicago Black Panthers to facilitate the killing of its leader Fred Hampton (nominee Daniel Kaluuya in a towering performance) retains its potency, and the manner in which King brings the history to life, particularly with Sean Bobbitt's expressive cinematography, does the story justice. "Judas and the Black Messiah" is a film that breathes using its visuals to illustrate its provocative themes, and while the story is ultimately a tragic one, how King tells it is filled with life.
Now that its run on HBO Max has ended, "Judas and the Black Messiah" is playing only in theaters.
5. SOUND OF METAL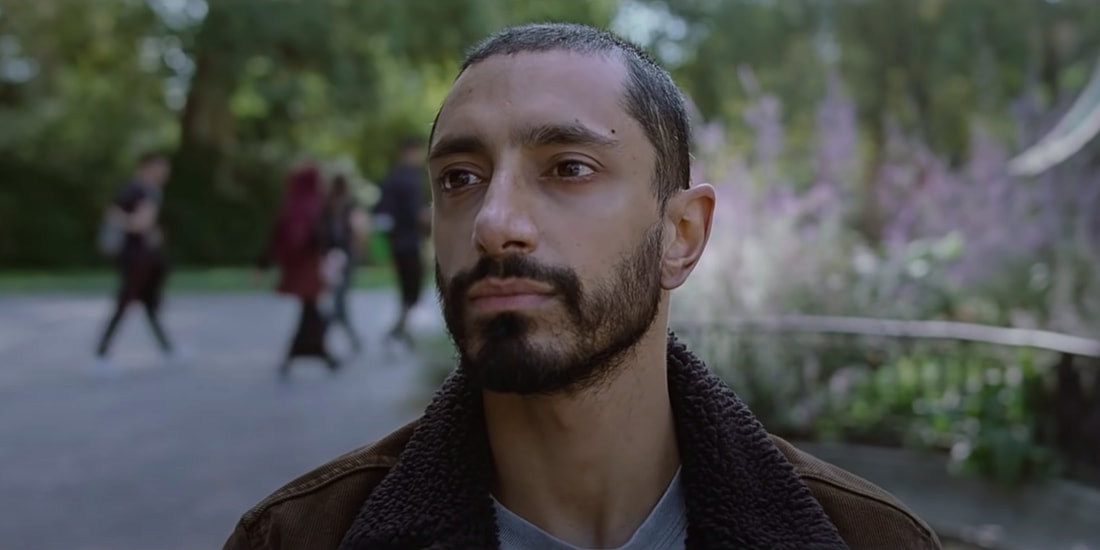 It's rare with a technological innovation helps to heighten the emotional impact of a film, but a shining example of that rare breed is Darius Marder's "Sound of Metal," which focuses on Ruben (Oscar nominee Riz Ahmed), a punk-metal drummer who discovers, to his horror, that he is rapidly losing his hearing. Ruben, who is also a recovering heroin addict, is determined to work through his disability, but his girlfriend Lou (Olivia Cooke) persuades him to meet both of his problems head-on by checking into a sober house for the deaf, run by Joe (a superb Paul Raci) and a community that welcomes Ruben in without question. What helps to make Ruben's plight so involving is that Marder has incorporated a sound design that allows the audience to hear precisely what Ruben is hearing (or isn't hearing). As we struggle to hear ourselves, we begin to experience just what the character is going through. It's a bold risk for Marder, but it pays off spectacularly.
"Sound of Metal" is now streaming on Amazon Prime.
4. MINARI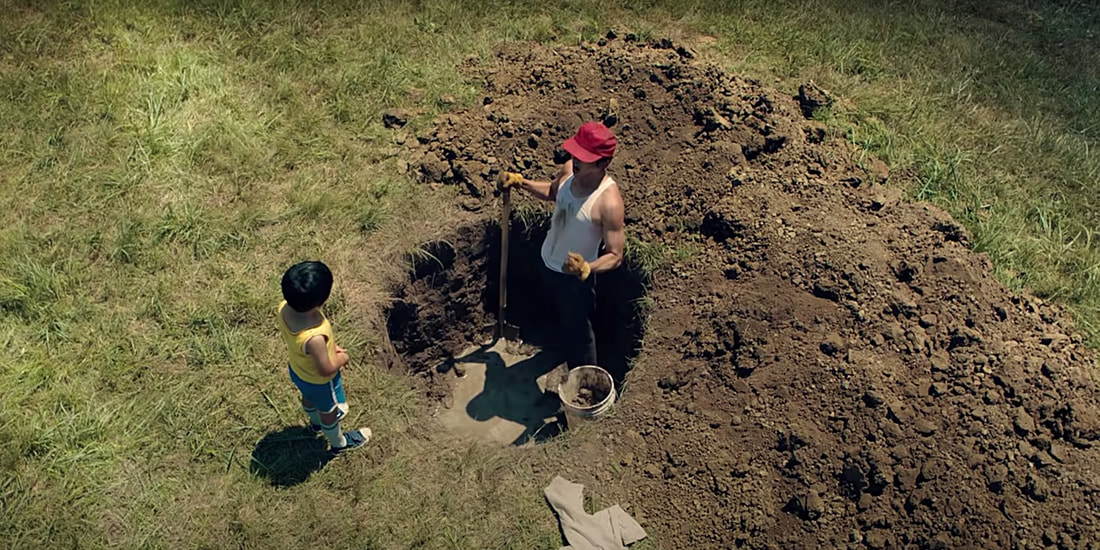 On its surface, Lee Isaac Chung's "Minari" fits the bill as your typical fish-out-of-water movie — a Korean family moves to the Ozarks so that Dad can realize his dream of becoming an American farmer. Complications ensue. The End. We've seen variations on this plotline a thousand times. But with Lee Isaac Chung at the helm, "Minari" manages to offer something very new. Despite the fact of being seen through the eyes of eight-year-old David (the impossibly adorable Alan S. Kim), life in Arkansas for the Yi family is a serious challenge — their assimilation is rocky as the marriage of David's parents Jacob (Steven Yeun) and Monica (Yeri Han) is falling apart, and the appearance of Monica's mother Soon-ja (Oscar nominee Yuh-Jung Youn) throws the family dynamic into further turmoil. Heartwarming at times and brutally honest in others, "Minari" is an American film about American families that is really like no other.
"Minari" is now showing in theaters and is streaming on pay-per-view.

​3. THE FATHER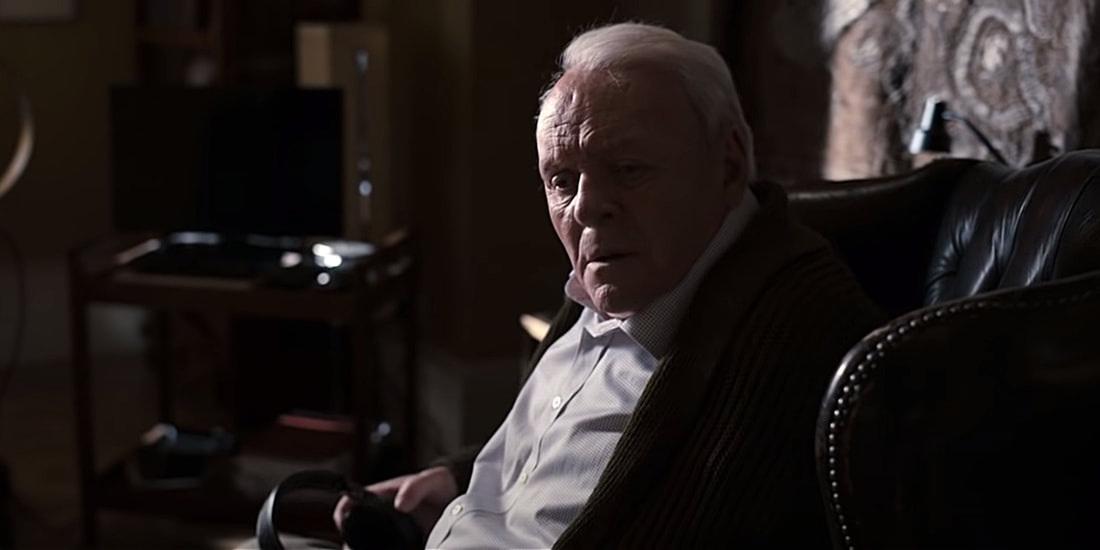 At first, it all feels so normal. Anthony Hopkins is sitting back in his comfortable drawing-room listening to classical music, about to be visited by his devoted daughter Anne (Olivia Colman). But in the scenes that follow, something seems slightly…off. Wasn't that painting on the other wall before? Why has the furniture been rearranged? And isn't another actress now playing Anne? Yes, something is definitely wrong here. In Florian Zeller's debut film "The Father," based on his acclaimed play, the fictional Anthony (Hopkins) is in the early throes of dementia, and we soon realize that what we're seeing onscreen may be the truth, or it may be what Anthony perceives is the truth. With our bearings thrown off as well, the viewer must follow along where Zeller and Hopkins take us, and where we go is pretty remarkable. Colman is, as always, dependably powerful, but it is Hopkins' incredible work here — his best, I believe, in his half-century of film performances — that will stay with you. Yes, in a way, "The Father" is a bit of a magic trick, but it is one of the highest calibers.
"The Father" is now showing in theaters and streaming on pay-per-view.
2. NOMADLAND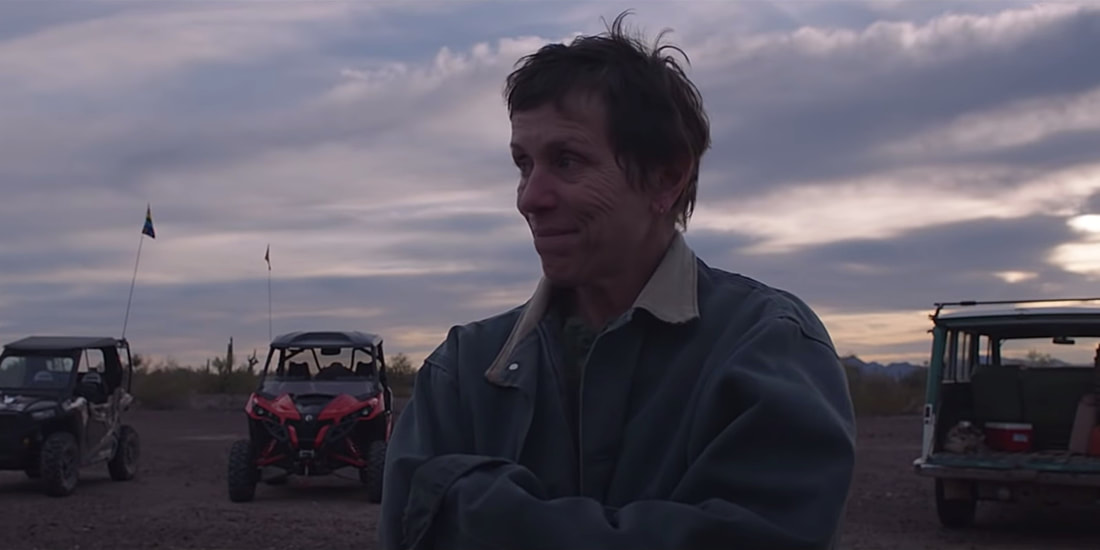 "Nomadland," Chloé Zhao's haunting tone-poem of a movie, is probably the most contemporary movie out there, as it brings to light the current economic struggles of many middle-aged and elderly Americans whom the economy has left behind. After working for decades in factories that suddenly close and left with little or no pension, many have sold what little they owned to buy an RV to travel from one RV community to another — modern American nomads. Our tour guide is Fern (the luminous Frances McDormand), a widow who takes seasonal work at Amazon but otherwise spends her life on the road. Zhao's masterstroke is to place McDormand among real-life nomads, many of whom appeared in Jessica Bruder's non-fiction book that inspired the film. Authentic is one word that amply describes Zhao's work here. Poetic is another.
"Nomadland" is now showing in theaters and streaming on Hulu.
1. PROMISING YOUNG WOMAN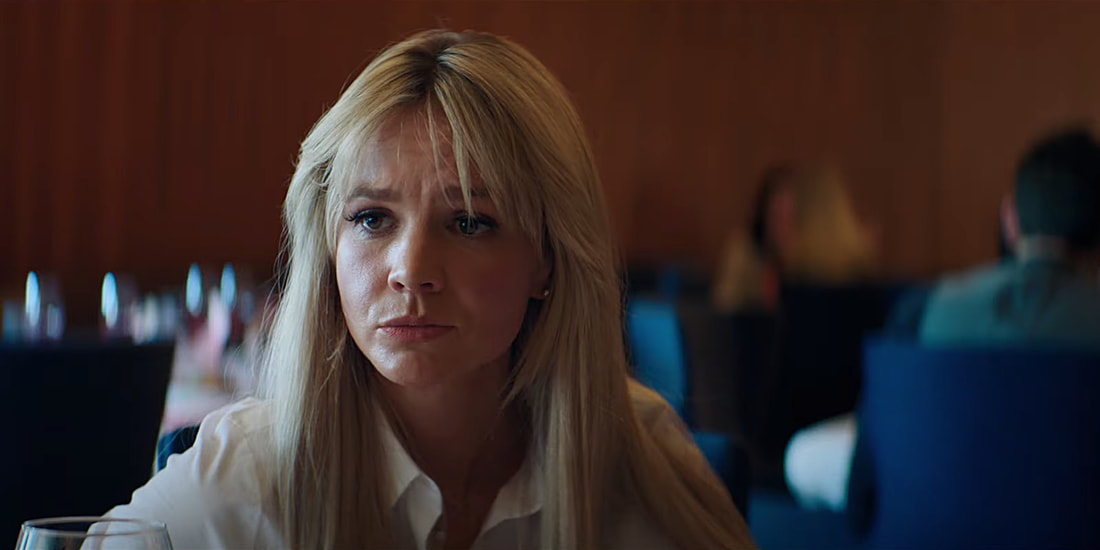 If you have yet to see Emerald Fennell's extraordinary "Promising Young Woman," I beg you not to let anyone who has seen it tell you about what goes on in this one-of-a-kind piece. Like my favorite film of last year, Bong Joon Ho's "Parasite," "Promising Young Woman" holds the ability to surprise — not just through plot twists (though there are many) but by the sheer audacity of its storytelling. It's as if Fennell was presented with a list of the standard guidelines of screenwriting and proceeded to break every single one. Don't be fooled by its cotton candy-colored visual style, for beneath the film's bubbly surface, there is genuine pain churning inside Cassandra (Oscar nominee Carey Mulligan), whose once-bright future has been derailed by the suffering of her friend, and that pain needs closure. How Fennell brings about that closure provides one of the most shocking film conceits in recent memory, leaving audiences stunned, satisfied, and dazzled. And to think that this is Fennell's first feature film as a director! 2020 has proven to be a year of great film discoveries, and she has proven to be a most promising young filmmaker indeed.
"Promising Young Woman" is now showing in theaters and is streaming on pay-per-view.
As cinemas begin to reopen slowly and we can all look forward to rediscovering the joys of moviegoing, let's bring on the spectacles and blockbusters which we have missed so much and melt into the wonder of the big screen throughout the rest of 2021.
But, as horrible as 2020 was in so many ways, one small glimmer of light film-wise was the discovery of so many talented filmmakers with a diversity of voices telling their own stories. In the sea of upcoming blockbusters, I hope to be able to take a moment now and then to think back on these filmmakers (and, in particular, these 20 films) and smile.

What do you think of my list? Let me know what you think in the comments section below or on our Twitter account. Be on the lookout for more of our Top 10's for 2020 and check out our Editor In Chief Matt Neglia's Top 10 list here along with Daniel Howat's, Josh Parham's, Casey Lee Clark's, Cody Dericks' & Dan Bayer's. The voting for the annual NBP Film Community Awards are currently over and the winners will be announced on the Next Best Picture Podcast on April 4th, followed by the winners of the internal NBP Film Awards the following week on April 11th.
You can follow Tom and hear more of his thoughts on the Oscars and Film on Twitter at @thomaseobrien