Although almost nothing is allowed to be final in the MCU anymore, "Guardians of the Galaxy Vol. 3" is certainly being treated as a true farewell, if only because new DC overlord James Gunn will likely never write for these characters again. Between that and the ever-growing slump of the MCU in general, the pressure is on for this "final tour" of Peter, Gamora 2.0, Rocket, Groot, Drax, Nebula, Mantis, and the rest to be the best closing act of all on May 5th. However, when it comes to the end of superhero trilogies, that can often be a very tall, if not disastrous, order.
There was a time when the third movie in a comic book franchise was considered "The Kiss of Death." Even now, it can be a minefield, as "Ant-Man and the Wasp: Quantumania" just demonstrated in bringing the solo "Ant-Man" trilogy to an infamous end. Nevertheless, the darkest days of superhero' threequels' would seem to be behind us, if only by default.
The curse began back in the 80s, when "Superman III" officially started the downward spiral of the original Superman series. It returned in the mid-90s, when "Batman Forever" turned the page of that franchise from Tim Burton to Joel Schumacher and laid the groundwork for the greater disaster to come two years later in "Batman and Robin." However, the worst was still ahead when "X-Men: The Last Stand" and "Spider-Man 3" each followed two acclaimed hits with a trilogy ending thud, while some would argue "The Dark Knight Rises" did the same after Christopher Nolan's more universally acclaimed Batman predecessors.
Like "Spider-Man 3," "The Dark Knight Rises" still maintained the same stars, director, and creative team that made their previous two films massive, much like "Guardians of the Galaxy Vol. 3" does. With such a track record, there was little reason to expect they couldn't recapture that magic a third time, much as few expect that Gunn and the Guardians won't.
Nevertheless, for at least half that watched and still argue about both "Spider-Man 3" and "The Dark Knight Rises" to this day, they will insist Nolan and Sam Raimi proved how no one stays infallible forever. Still, they took massive and ultimately divisive swings with a Venom-sized Peter Parker, Tom Hardy's Bane voice, and more – and for better or worse, those kinds of swings aren't a hallmark of the MCU lately, if they ever were.
Even if Gunn goes big in killing off a Guardian or two, it's hard to imagine him going or falling off the kind of limbs Nolan and Raimi went. For that matter, unlike with "Spider-Man 3," Gunn already got away with having a main character named Peter break into a spontaneous "dance-off" sequence back in the original.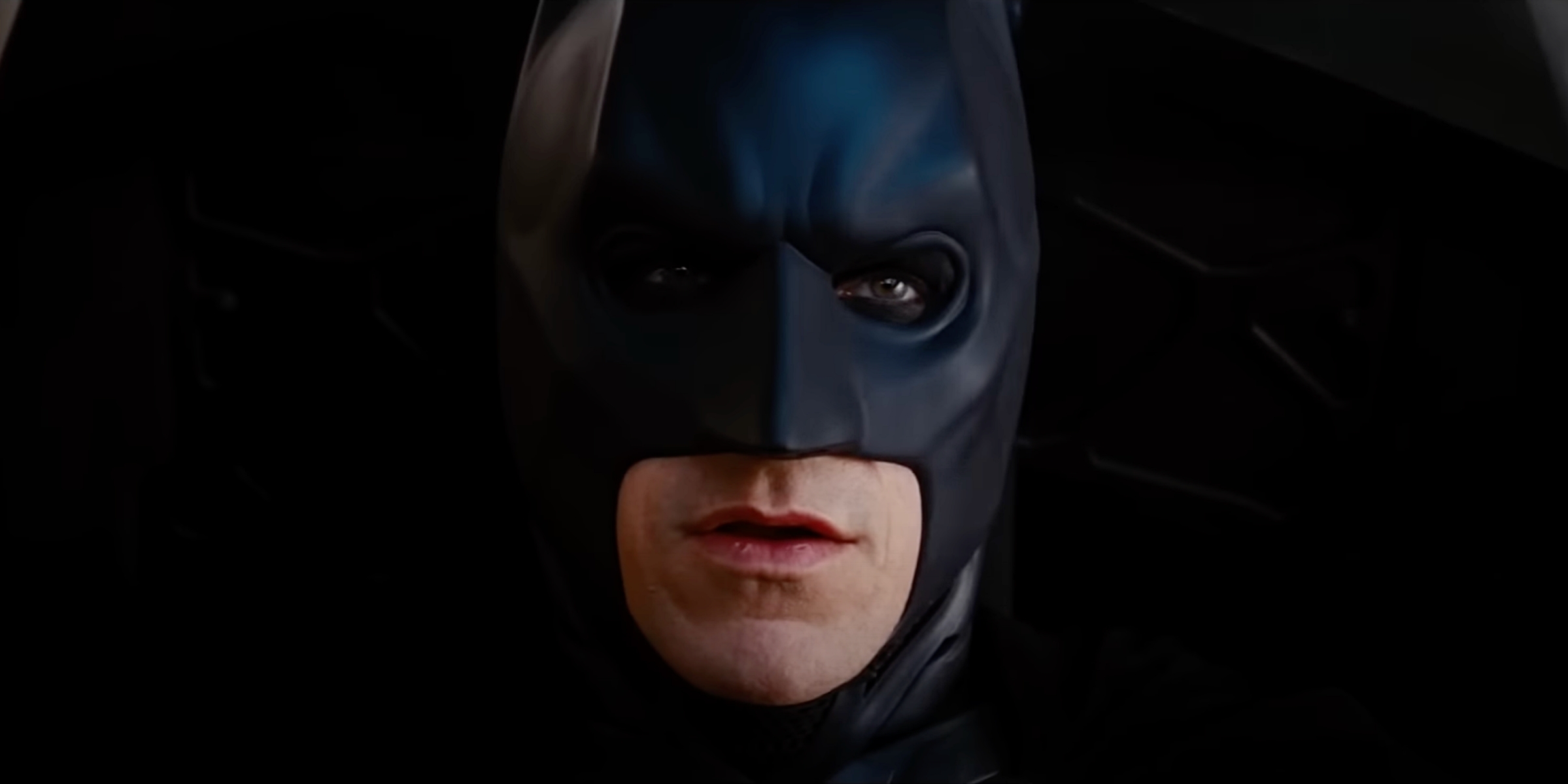 Gunn's mere presence should also cancel out the risk of a "Superman III," "Batman Forever," or "X-Men: The Last Stand" kind of debacle. In those cases, the minds behind the franchise's first two films weren't around anymore, and the painful transition showed in every way. This time, there's no Schumacher, Richard Lester, or Brett Ratner to fumble any handoff – and while the first Batman and Superman franchises collapsed after becoming high camp, the "Guardians of the Galaxy" series has already straddled that line from the beginning.
Another failed superhero threequel that split the difference between having new and old leaders was "Blade: Trinity." Though the previous two movies already had different directors, David S. Goyer wrote both and was then promoted to helm the finale. However, it was more roundly panned and became merely the first pre-Deadpool superhero movie that Ryan Reynolds couldn't save. However, all of this happened in the pre-MCU/DCEU modern superhero era. In the last ten years, superhero threequels have had a better track record, if not a spotty one. And in the MCU, in particular, threequels have been a coin toss.
"Iron Man 3" didn't follow up two classic predecessors, if only because "Iron Man 2" was hardly considered classic. Nevertheless, it is like the MCU's version of "The Dark Knight Rises," as a threequel with many defenders yet just as many detractors, thanks to certain twists that still divide viewers today. But of course, although the end is somewhat framed like a final farewell to Tony Stark – if only because Robert Downey Jr hadn't re-signed yet before filming ended – Iron Man's true ending wouldn't come for another six years in a far larger finale.
Thanks to the MCU's structure, trilogies are not the whole story for a character in a traditional sense, even if they never get another solo movie. As such, "Captain America: Civil War" closed out Steve Rogers' solo film career – and an era of sorts for him and the Avengers – while leaving the next two Avengers movies to finish his story. It also became one of the then-rare acclaimed superhero threequels, though the low standard of past threequels and the DCEU's own civil war in "Batman v Superman: Dawn of Justice" had a role in making it look better than it really was.
Future MCU threequels were even bigger, in box office if not always in acclaim. "Avengers: Infinity War" was technically the Avengers' threequel, but it was always treated as part one of a two-part ending rather than a trilogy capper. And while "Spider-Man: No Way Home" was by far the biggest film of Tom Holland's Spider-Man trilogy, it was more a culmination of 20 years of Spider-Man films in general. Regardless, it helped give the Tobey Maguire Spider-Man era the dignified ending it didn't get in "Spider-Man 3" and served as the threequel the Andrew Garfield era never got at all.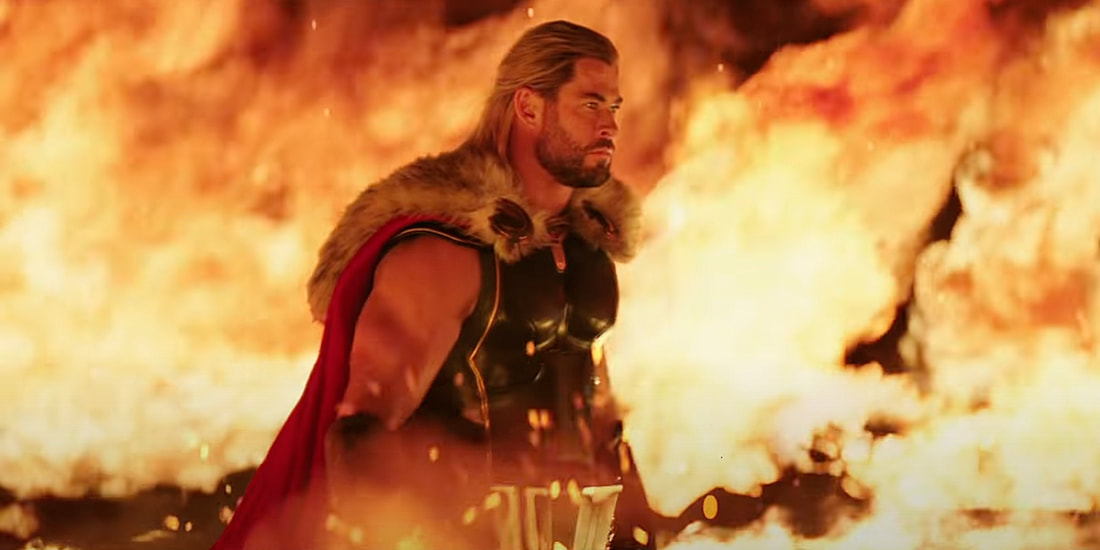 Two more MCU threequels turned out as polar opposites in how they ended their trilogies. "Thor: Ragnarok" followed up two solo Thor films generally regarded as lower MCU fare. Yet, the arrival of Taika Waititi and a more humorous Thor shot this third film right to the top MCU tier – even if their solo sequel "Thor: Love & Thunder" wasn't so lucky. But on the other end of the spectrum, "Ant-Man and the Wasp: Quantumania" also tried to be the kind of significant, crazy, statement-making chapter that its previous two films weren't, yet the shift in tone was not met as warmly. However, since it didn't change directors and was made in a far less stable time for the MCU, perhaps it faced longer odds from the start.
Outside the MCU, the X-Men had two more threequels that went to opposite extremes. "Logan" was technically the finale of Wolverine's solo trilogy and was by far the most beloved of that series, if not the most beloved X-Men film ever. On the other hand, "X-Men: Apocalypse" squandered the goodwill from two past movies about the younger X-Men, just as "X-Men: The Last Stand" squandered the first two films about the older generation. But at the least, Bryan Singer's failure in "X-Men: Apocalypse" did finally prove that maybe he couldn't have saved "X-Men: The Last Stand" if he stayed the first time after all.
Technically that was Singer's fourth X-Men film, after the first two movies and after "X-Men: Days of Future Past." Likewise, "Guardians of the Galaxy Vol. 3" is really Gunn's fourth superhero film, after the first two "Guardians of the Galaxy" films and his DC debut "The Suicide Squad." But the fourth time wasn't the charm for Singer, though he had more warning signs up to that point than Gunn has so far. Still, given that Gunn has an entirely new superhero universe on the way, no matter what, he will be fine in the short term, no matter how the Guardians ending turns out. If anything, he will leave Marvel behind to take the brunt of the fall if it becomes their latest letdown, although a failure would temper expectations for Gunn's new DC era too.
Either way, Gunn's legend with the Guardians is presumably secure in the annals of comic book history, no matter how the last volume is received. Nevertheless, so many other superhero franchises also secured a successful legacy after their first two movies were hits, yet that alone wasn't enough to save the end of their trilogies. Although the shortcomings of those threequels didn't ruin them, they were certainly an annoying asterisk and continue to be years later.
With what Gunn has done already, with what he has planned for the future, and with Marvel's need for a new shot in the arm, "Guardians of the Galaxy Vol. 3" should be ideal – on paper – to cap one legacy, set up another on the way and save another from getting any wobblier. And if it makes this one of the very rare superhero trilogies to be legendary from beginning to end, that may well be Gunn, if not Marvel's most successful legacy. But if history has taught viewers anything, seemingly sure things from superhero franchises that have been delivered twice before are never truly sure.
Are you looking forward to "Guardians of the Galaxy Vol. 3?" Do you think it will live up to the hype and close out the trilogy on a high or will t disappoint? Please let us know in the comments section below or over on our Twitter account. Thank you!