As the summer movie season begins, audiences and critics have already crowned "Spider-Man: Across The Spider-Verse" as one of the best films from 2023. The animated superhero has over performed its original projected box office opening and has already grossed almost the entire amount "Spider-Man: Into The Spider-Verse" made in just one weekend. "Spider-Man: Across The Spider-Verse" is simply an astounding film. The animation is breathtaking and displays deep artistry with its storytelling. Now, people are starting to wonder if it can earn a Best Picture nomination at next year's Academy Awards? The passion is certainly there, but plenty of things have to go right for this to become a reality. Here's how "Spider-Man: Across The Spider-Verse" can get into this year's Best Picture lineup.
It's safe to assume that "Spider-Man: Across The Spider-Verse" is the current frontrunner for next year's Academy Award for Best Animated Feature. Although the field is genuinely stacked this year, few films would come close to the innovation and creativity that "Spider-Man: Across The Spider-Verse" brings to the medium. Pixar's "Elemental" has already been screened, and so far, the reviews aren't a great indicator of a Best Animated Feature Film winner. Also, it's looking like "Elemental" will suffer at the box office, as it is projected for a $30 million opening weekend. That is pretty tough to overcome since the film has a budget of around $200 million. "How Do You Live" is considered a threat in the race, as it is the latest (and potentially final film) from Hayao Miyazaki. The film premieres in July in Japan, and Miyazaki has chosen not to show any promotional material of the film besides the initial poster beforehand. This is very interesting but a bit bewildering. The film still has no U.S. distributor, so everyone is in a wait-and-see mode for the highly anticipated project from the master. Other animated films that look good on paper for an Oscar nomination include "Wish" (Walt Disney Animation Studios) and "Teenage Mutant Ninja Turtles: Mutant Mayhem" (Paramount Pictures). Still, neither film appears to be contending for anything else but a nomination in the Best Animated Feature category. "Suzume" was a terrific film, but it would be a surprise if it earned a nomination at this point. All signs point to Sony Animation repeating and earning another Academy Award for this beloved and rightfully lauded animated "Spider-Man" franchise. This would be a big deal since it would be the first time the Best Animated Feature Oscar would not go to Disney for the second year in a row and would also be the only non-Disney sequel to win the award.
Best Original Score can often produce the most inspired set of nominations or the most conventional, as they tend to favor branch favorites more often than not. Daniel Pemberton's absorbing work on "Spider-Man: Across The Spider-Verse" is easily some of the best of 2023. It builds off, breaks down, and restructures itself in new ways compared to the previous film's score. Pemberton is willing to go off the deep end and introduce varied sounds that constantly clash against one another in a unique matter but somehow fit together perfectly. There is the possibility that this score sadly becomes this year's "The Batman" — most people adored Michael Giacchino's work on the film, as it was a score with so much passion behind it. Yet, it didn't even make the Academy's shortlist for a nomination – a decision still baffling today in retrospect. Pemberton's score could also end up like Justin Hurawitz's score for "Babylon," which was so overwhelmingly great that it was too big to ignore. It does help that Pemberton earned an Academy Award nomination for Best Original Song for his work on "The Trial of The Chicago 7," but this would be his first nomination in the Best Original Score category. Also, with "Spider-Man: Across The Spider-Verse" possibly winning Best Animated Film and working its way into Best Picture, this is the most likely place you'll see the film pop up.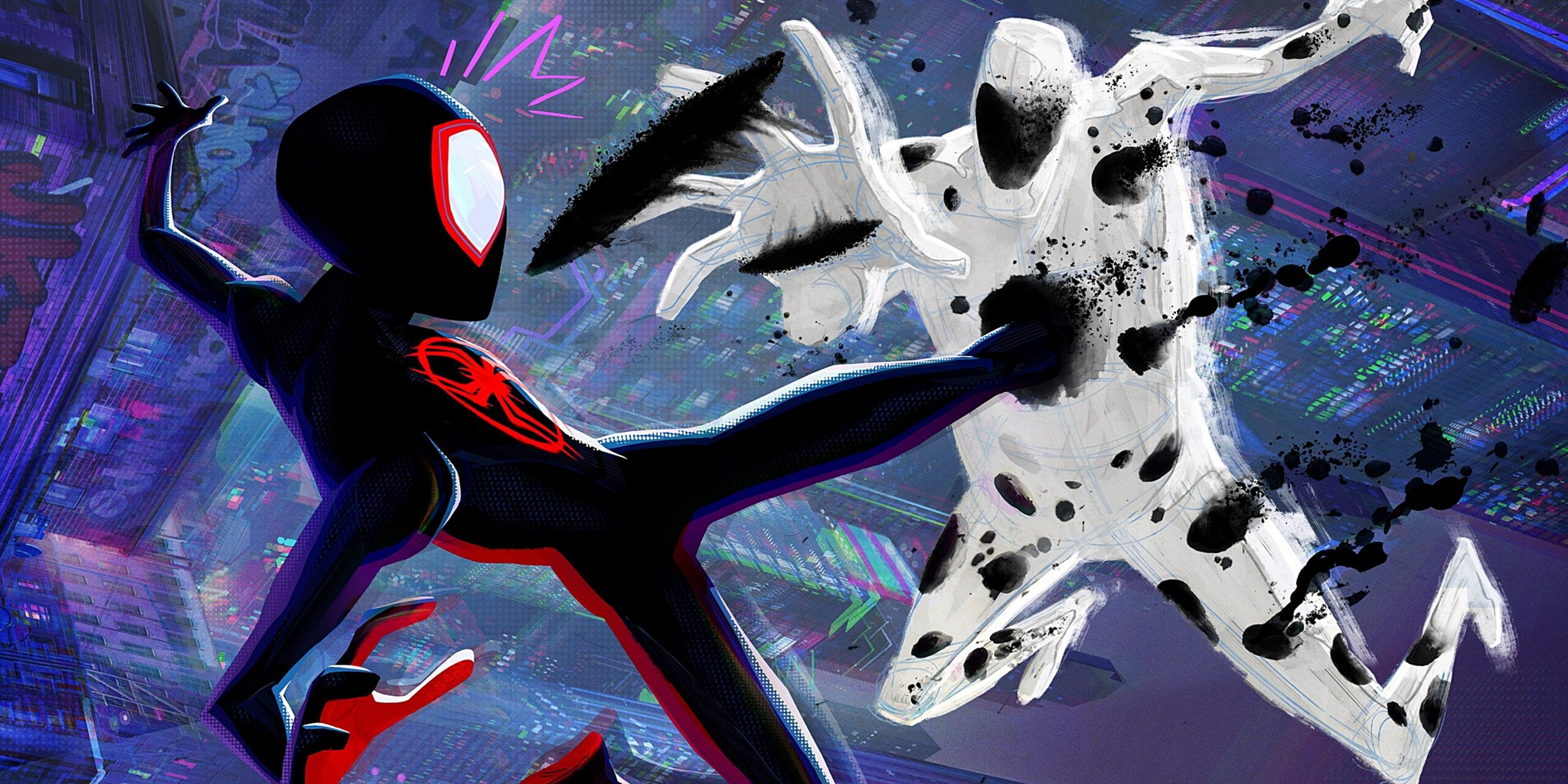 Best Adapted Screenplay is interesting because it is not often we see animated films earn above-the-line nominations. If "Spider-Man: Across The Spider-Verse" wants to sneak into the Best Picture race, it must make this lineup. Two of the three animated films that have made it into Best Picture earned a screenplay nomination ("Up" and "Toy Story 3"). Unlike last year, this year's Best Adapted Screenplay contenders are far more abundant. "Killers of The Flower Moon," "Oppenheimer," "The Color Purple," and "Dune: Part 2" are just a few of the many films in the hunt for an Oscar nomination. If this was last year, the odds would be far more favorable. Although if "Top Gun: Maverick" could get a Best Adapted Screenplay Oscar nomination, it is not out of the realm of possibility that "Spider-Man: Across The Spider-Verse" could do the same this year. It also helps that the script was helmed by Academy Award winners Phil Lord and Chris Miller, who, with each passing project, are commanding more and more respect amongst their peers in Hollywood.
If "Spider-Man: Across The Spider-Verse" earns nominations in Best Adapted Screenplay, Best Score, and Best Animated Feature (which it'll probably win), there's no reason why it shouldn't make the Best Picture lineup in a year of ten nominees. There's genuinely more love for this film than recent Best Animated Feature Oscar winners "Soul" and "Guillermo del Toro's Pinocchio." The box office will also be a massive indicator for "Spider-Man: Across The Spider-Verse." If the film can earn a solid box office haul exceeding $700 million, this would help keep it in the discussion for the rest of the year. With heavy hitters this summer like "Barbie" and the new "Mission: Impossible – Dead Reckoning Part One," that would be an awe-inspiring feat to accomplish.
2023 has the potential to have even more genre-inclusive and popular films nominated in recent memory. Why not include an animated film, let alone one as extraordinary as "Spider-Man: Across The Spider-Verse?" In today's cinematic market, avoiding films featuring superheroes or a part of a mega-franchise is near impossible. So, it is refreshing to not only see a studio produce such a profound and visionary animated feature but to do it again with its sequel. Watching "Spider-Man: Across The Spider-Verse" will likely go down for many as the best movie-going experience of the year. The care, dedication, and passion behind the film is something that has been missing in big-budget animated films for a while now. If we're going to reward superhero films in the awards race, it should be for films as daring, distinctive, and engrossing as this.
How many Oscar nominations do you think "Spider-Man: Across The Spider-Verse" will receive? Do you think it had any shot at cracking the Best Picture lineup? Please let us know in the comments section below or on our Twitter account.