Rian Johnson has cornered the market of clever whodunit mysteries, not only with the Agatha Christie-inspired "Knives Out" (2019) and its sequel "Glass Onion: A Knives Out Mystery" (2022), but also as early as 2005 with the investigative indie noir "Brick." Johnson has been scratching the mystery itch throughout his career. So, it feels only natural that the creator of Benoit Blanc — one of the most memorable on-screen detectives — would segue into another charismatic anchor of truth. In the case of Peacock's "Poker Face," a brilliant 10-episode anthology series that puts the viewer in the witness seat, creator/writer/executive producer/director Johnson explores an under-utilized layer of the whodunit sub-genre. The case-of-the-week structure of "Poker Face" is not a question of who the killer is, but rather how the killer is found out, and the satisfaction is gained from watching their comeuppance. Natasha Lyonne plays the anchor of truth, Charlie Cale, an offbeat Columbo-type character who has an extraordinary ability to detect when someone is lying. This particular skill makes her privy to intense situations and jolts her into a world of solving crimes on the fly. 
Its inverted episodic structure sets "Poker Face" apart from the plethora of shows available to stream. Each episode is its own mini world, a tiny pocket of the long-stretched impromptu road trip Charlie finds herself on. As the show's core player, Lyonne has the unique star quality to keep you invested in all of Charlie's (mis)adventures. She gets to play alongside fantastic ensembles, and her character's very presence (introduced by a recurring banjo theme song) teases the itch of waiting for the other shoe to drop in every murder case. Her empathy also makes each case all the more upsetting; you can feel the disappointment Charlie does when she is faced with dishonesty. With near-unanimous praise for her work, Lyonne is poised to receive her fifth Emmy nomination this year. "Poker Face" would mark her third acting nomination (the previous two being Lead Actress in a Comedy Series for "Russian Doll" and Guest Actress in a Comedy Series for "Orange Is the New Black").
In addition to Lyonne's charismatic performance at the center, "Poker Face" features entertaining guest stars who make the show's mystery-of-the-week structure shine. The mini world-building in each episode involves creating multi-dimensional ensemble characters who are the self-defined heroes of their own stories until Charlie stumbles onto the scene and untangles their web of lies. Part of the show's appeal is watching the guest stars get their due, not only within the context of the plot but in the form of acting opportunities. 
From washed-up performers and heavy metal singers to rebellious old ladies at a retirement home, the starry ensemble brings a wide range of characters to life. The most exciting feature about the "Poker Face" guest stars is that each of them is truly the star of their own episode. These are not glorified cameos but rather layered roles that have resulted in multiple career-best performances. Since each episode begins with a guest star committing a crime, this acting is integral to why "Poker Face" satisfies the mystery genre. With such committed performances, it's a treat to watch their characters unravel in the face of karma, as well as Charlie's unwavering knack for combing out the truth. 
The deeper you go with "Poker Face," the more difficult it becomes to single out a favorite, especially with a lineup that includes Cherry Jones, Hong Chau, Judith Light, Ron Perlman, Stephanie Hsu, Ellen Barkin, Tim Meadows, Luis Guzmán, Chloë Sevigny, and Nick Nolte. This year's Emmys will have a competitive task on hand to narrow down the guest actor/actress comedy categories, where "Poker Face" will be submitted. Given the Emmys' voting history, when they love a show, they love a show. In last year's Guest Actress in a Comedy Series category, four of the six nominees (including the winner, Laurie Metcalf) were from HBO Max's "Hacks." This year's comedy guest actor/actress competition includes star turns from Taraji P. Henson ("Abbott Elementary"), Sarah Niles ("Ted Lasso"), Nathan Lane, and Shirley MacLaine ("Only Murders in the Building"), as well as celebrated SNL appearances by Quinta Brunson and Pedro Pascal. As we don't have a clear frontrunner in the guest acting categories yet, could this bode well for "Poker Face's" many stars? 
In contention for above-the-line categories, including Best Comedy Series and Lead Actress in a Comedy Series (Lyonne), plus Directing in a Comedy Series (Johnson), "Poker Face" has found footing in the conversation. While it does not have the same-level buzz of Emmy-winning comedy titans in the race, the show's award season presence is cushioned by high ratings, a familiar face in four-time Emmy nominated lead Lyonne (who also directed an episode), and an ensemble who deliver such fun work, it's hard to imagine a world in which they all get dealt a losing hand on nomination day. Given the stacked supporting cast, it is possible their votes may cancel each other out. However, naturally, some episodes shine a little more than others, and the bigger names may resonate on a more widespread level. Let's take a look at the top 5 guest acting performances in "Poker Face" and their Emmy chances this season. 
5. Tim Meadows – "Exit Stage Death"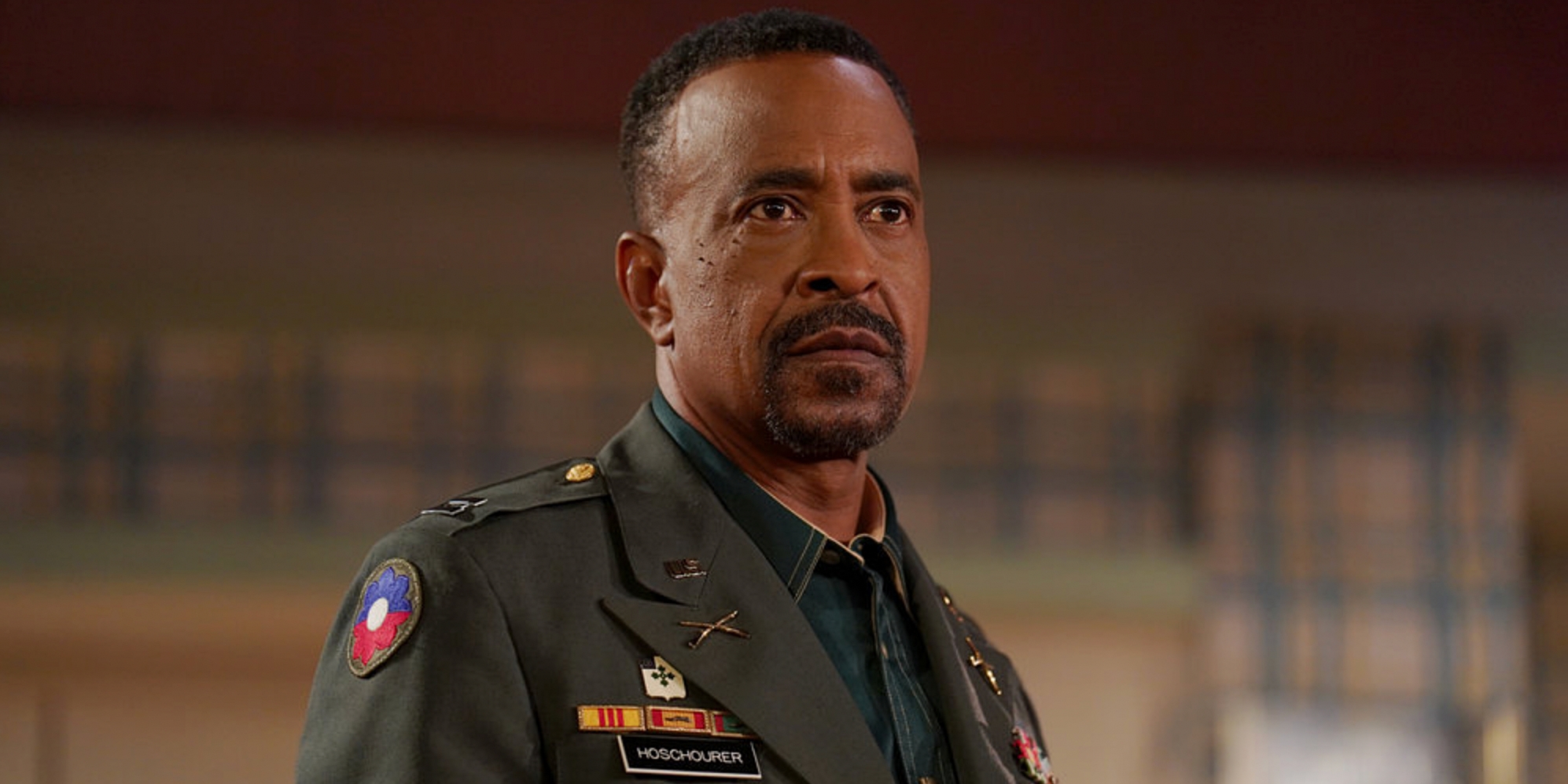 Some of the most fun you'll see an actor have this year is Tim Meadows in episode 6 of "Poker Face." In the aptly titled "Exit Stage Death," Meadows plays Michael Graves, a washed-up actor persuaded to reunite with his former co-star Kathleen Townsend (a fabulous Ellen Barkin) for a play called "Ghosts of Pensacola." The dinner theater production unfolds with absurdist twists and turns that keep you on your toes. Going toe-to-toe with Barkin, who sits just outside the top 5 here, Meadows shines as an acting rival driven purely by ego. He manipulates Barkin's character to get what he wants, and Barkin gives every bit right back to him. With killer chemistry, the two constantly quarrel as they each grasp onto the fickleness of celebrity. Meadows not only nails the comedic aspects of the role but also navigates more dramatic sequences and keeps you second-guessing his intentions. With more than 100 credits to his name, Meadows has been putting in great work for decades. "Poker Face" features a career-best performance from him. If recognized at the Emmys, it would be his first-ever individual acting nomination. He is a previous Emmy nominee for writing in a variety/music program ("Saturday Night Live") in 1993.
4. S. Epatha Merkerson – "Time of the Monkey"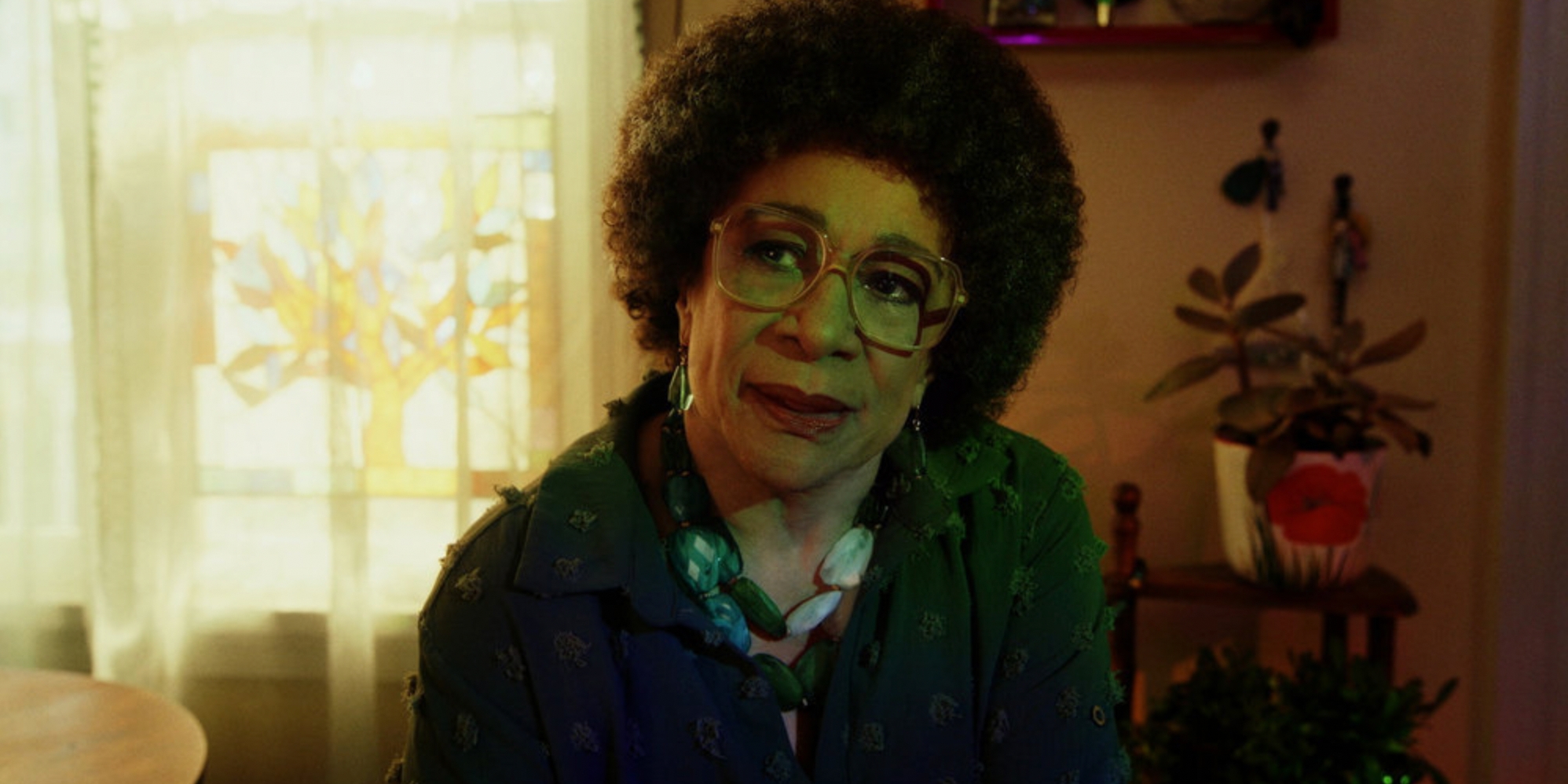 In episode 5 of "Poker Face," Charlie meets two retirement home residents named Irene Smothers (Judith Light) and Joyce Harris (S. Epatha Merkerson). It's easy to understand why Charlie initially feels a kinship to Irene and Joyce; they are a pair of free-spirited, ride-or-die besties who refuse to play by the rules. Just as Charlie believes a friendship is forming, she discovers that her new favorite people have a disturbing past. When new resident Ben (Reed Birney) checks into the retirement home, his presence prompts Joyce and Irene to decide they need to kill him. And thus, a murder mystery story is born. As the cunning Joyce, Merkerson brings on the charisma in spades. You empathize with her character's frustrations one moment and fear her revenge-fueled intentions the next. Plus, her excellent chemistry with Light conveys a palpable affinity between the two, making it all the more resonating that they've been close for decades. If Merkerson makes this year's guest actress category, it will mark her first Emmy nomination since 2005 (when she won Lead Actress in a Miniseries/Movie for George C. Wolfe's "Lackawanna Blues."). Merkerson is overdue for recognition, and her dynamic work on "Poker Face" would be a deserving welcome back.
3. Judith Light – "Time of the Monkey"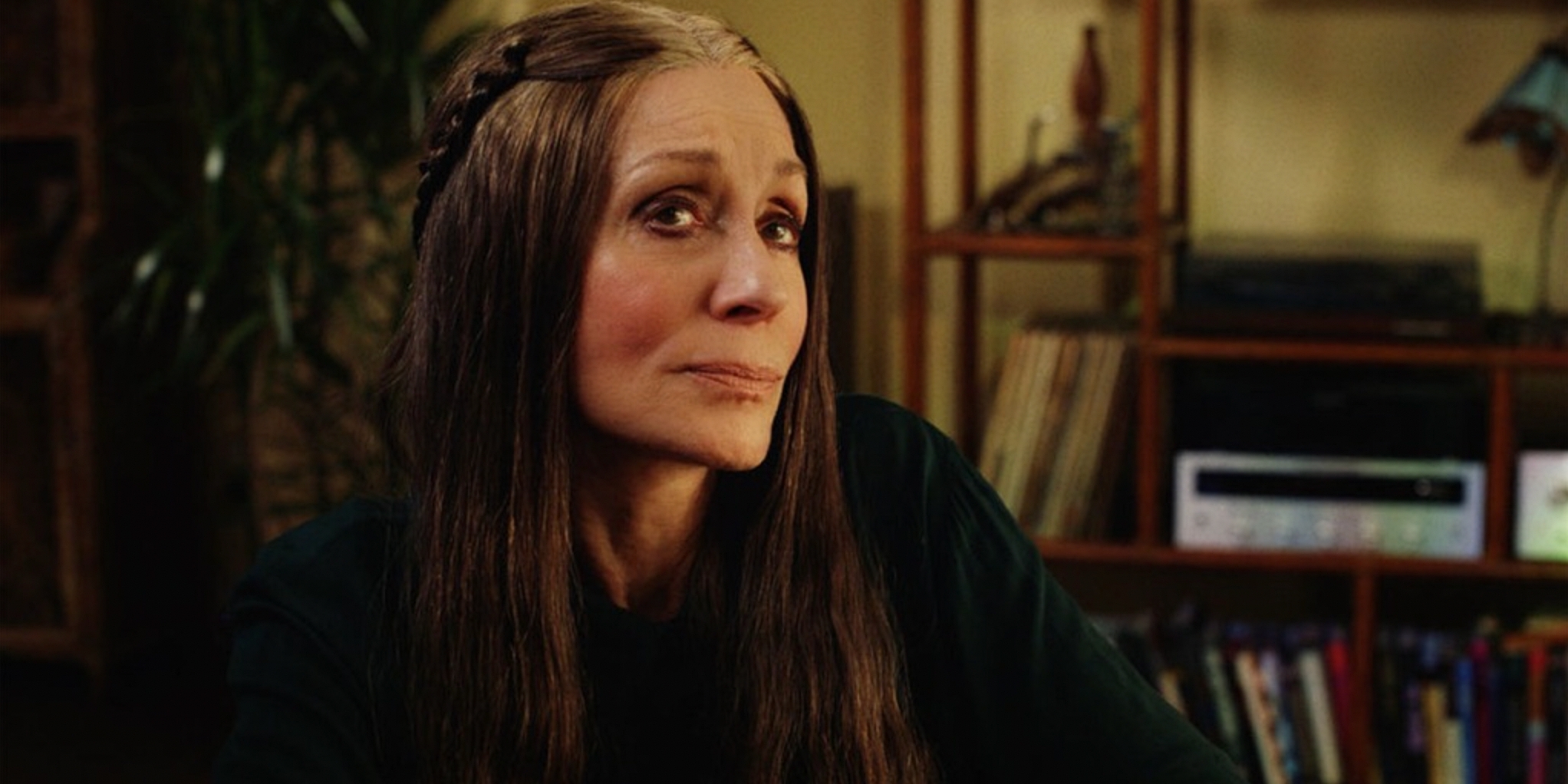 One cannot mention Merkerson without her acting partner in crime. As the resourceful and scheming Irene in episode 5, Light makes every minute of screen time count. She brings a bold magnetism to the role, which calls for a balanced combination of subtlety, mustache-twirling villainy, and soap opera theatrics. "Time of the Monkey" is one of the more absurdist episodes of the show. No matter how ridiculous the escapades get, Light manages to ground her character's actions with a compelling backstory. Even as Irene radiates ominous energy, she lures you into her thought process in the way an effective villain does. It's a testament to Light's effortless charm. Her screen presence is so infectious, and her chemistry with Merkerson so inviting that you cannot help but be strung along. Light's career resonates across all mediums, from theater and film to TV. She is a four-time Emmy nominee who made her breakthrough in the daytime soap opera "One Life to Life" (1977-1983), which she then followed with the multi-Emmy nominated show "Who's the Boss?" (1984-1992). Her television career spans decades, and "Poker Face" particularly features some of her finest work to date. Given her Emmy history and the boldness of her role, Light's chances of a guest acting nomination feel likely.
2. Hong Chau – "The Night Shift"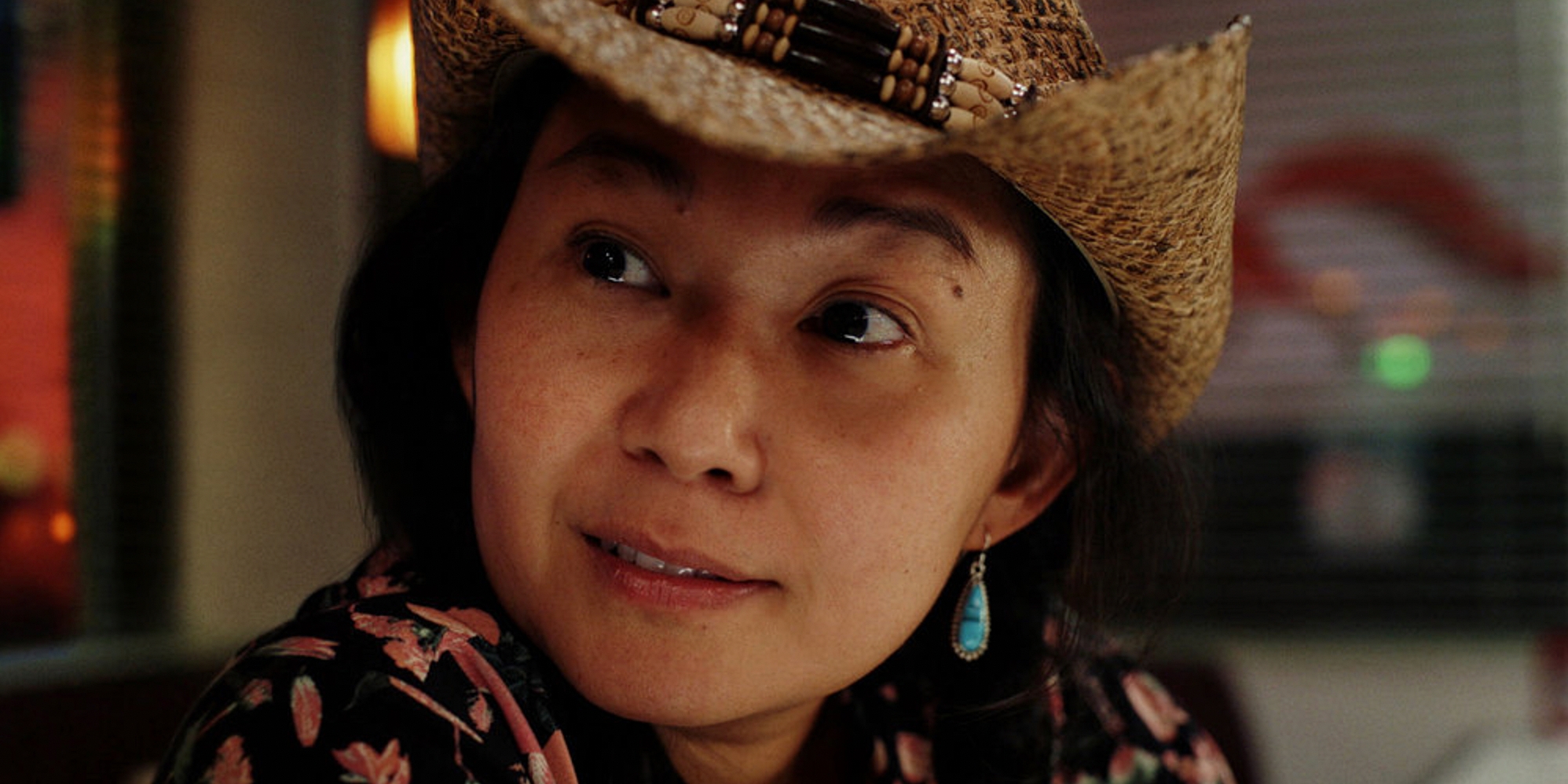 One of the most exciting talents to emerge over the last decade is Hong Chau. From "Downsizing" (2017) and HBO's "Watchmen" (2019) to "The Whale" (2022) and "The Menu" (2022), her versatility continues to shine. Even in the briefest of roles, she leaves you wanting more, as is the case with her guest appearance on "Poker Face." Chau stars in episode 2 as Marge, an eccentric nomad trucker who befriends Charlie and is framed for the murder of a local man in New Mexico. Despite having less screen time than many of the show's guest stars, Chau makes a lingering impact. Through a deadpan approach and sharp comedic timing, her performance is completely lived-in and immersed in the episode's distinctive setting. If Rian Johnson were to expand on "Poker Face" by having someone join Charlie on the road, Marge should get that honor, thanks to the endearing nature of an infinitely great character actor. Having received her first Oscar nomination for "The Whale" earlier in the year, Chau could reach another 2023 milestone, this time earning her first Emmy nomination. Considering the delightful memorability of Marge, how beloved Chau is by fellow actors, and Chau's increasing presence on TV (also with this year's "The Night Agent" streaming on Netflix), it's only a matter of time before her television work is recognized.
1. Cherry Jones – "The Orpheus Syndrome"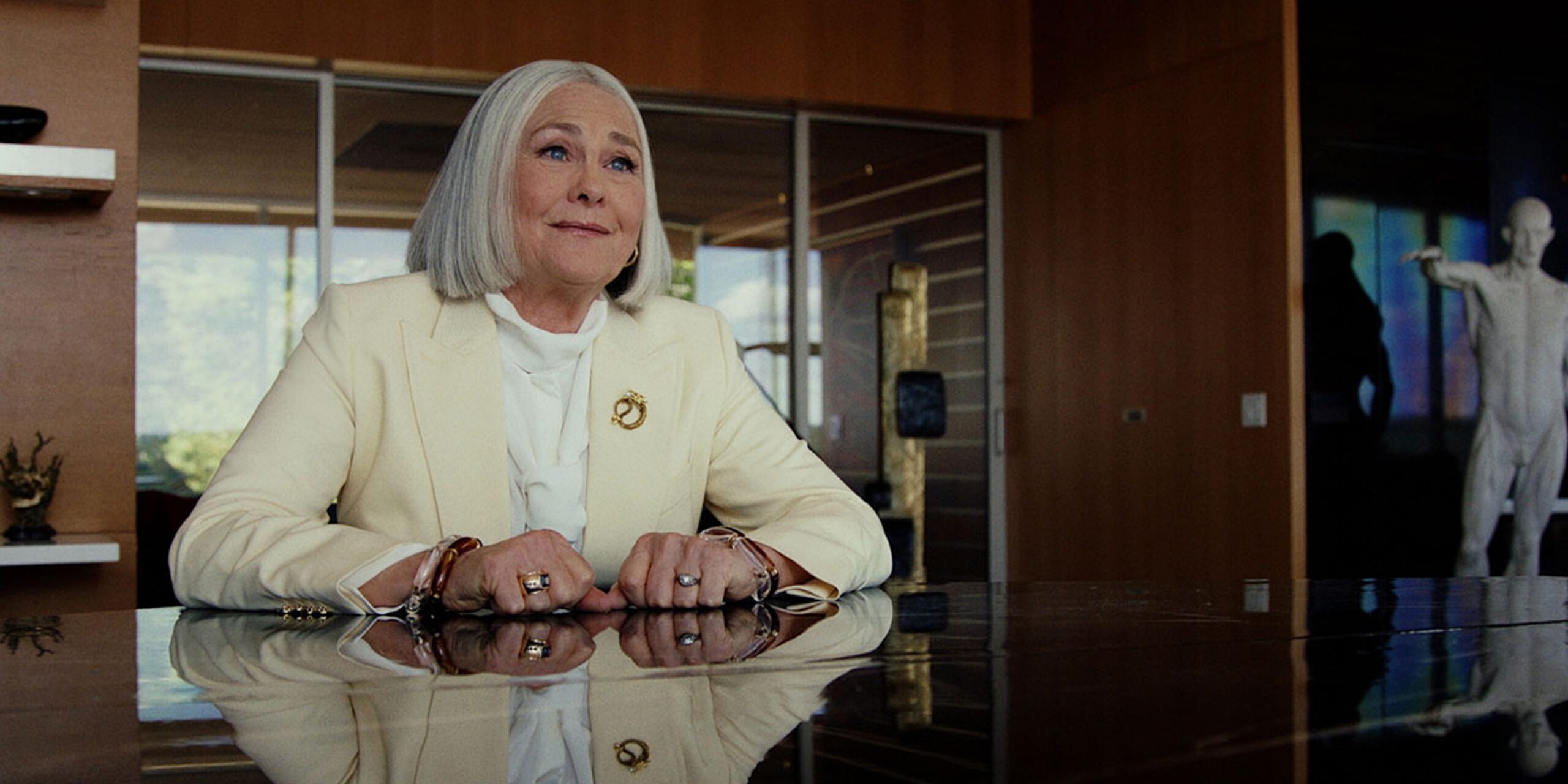 Three-time Emmy winner Cherry Jones could receive two additional Emmy nominations this year in the drama and comedy guest actress categories, respectively. It would be a richly deserved feat for a killer display of range, from the patrician head of a family-owned media empire in "Succession" to a mad femme fatale in "Poker Face." Episode 8 of the mystery series, titled "The Orpheus Syndrome" and directed by Natasha Lyonne, pays homage to stop-motion animator Phil Tippett and incorporates elements of a Hitchcockian thriller. Jones plays Laura, a Hollywood producer whose past comes back to haunt her when footage from an on-set accident resurfaces. The character gets a dramatic introduction, upon which Jones adds mischievous layers. She plays the role of a heightened version of a Hitchcock femme fatale. The mix of deception and desperation behind her eyes is gripping to watch, especially during a nightmarish stop-motion sequence that unfolds at a film industry event. The entire episode is a reverberating love letter to the artistry encompassing why Jones is one of our most esteemed actors. Given her numerous projects in Emmy contention between this and "Succession," plus Apple TV's "Five Days at Memorial," this is the season of Cherry Jones. It's hard to imagine voters not taking all the chances they can get to recognize her talent.
Who do you think will be nominated for Guest Actor/Actress at the Emmy Awards from "Poker Face?" Please let us know your thoughts in the comments section below or over on our Twitter account and check out our latest Emmy Predictions here.