From beloved TV stars and a best-selling author to the queen of disco and the king of 80's films, this Emmy season is filled with revelatory documentaries about icons. Some of the most influential people on the planet have re-emerged into the public consciousness. After all, there is something magnetic about the real-life story of a larger-than-life star. You get the 'wizard behind the curtain' moment, humanizing the great and powerful. When it comes to many of this year's Emmy contenders for Outstanding Documentary or Nonfiction Special, the subjects are given a balance of being informative and inspiring. Their resonant stories speak to topical discussions — authentic on-screen representation, censorship and the spread of book banning, resilience in the midst of disability and illness, manipulated portrayals, and the objectification of women in media.
The recurring theme that unites many of the contending docs is a change in perception, whether that change is within the subjects themselves or the societal refashioning they helped influence, or both. In Netflix's "Pamela: A Love Story," the exploration of ownership and consent further stresses how relentlessly exploited and commodified Pamela Anderson was on a global scale. In Prime Video's "Judy Blume Forever," Blume's revolutionary books forever changed how sexuality and womanhood are perceived. In Apple TV+'s "Sidney," the legacy of the great Sidney Poitier challenged stereotypes and influenced a more truthful representation of Black actors on screen. In Apple TV+'s "Still: A Michael J. Fox Movie," the moment Fox reveals his Parkinson's diagnosis to the world, having battled privately for years, he stands in his own truth and inspires optimism in the midst of his illness. 
The case can be made for why each of these icons' stories (and many more in contention this year) could emerge as a frontrunner. Their work not only resonates deeply with audiences but has paved the way for future generations to step into an evolving world after them. This also includes many titans of the music industry. HBO's "Love to Love You, Donna Summer" explores the multi-faceted powerhouse Donna Summer, a visionary who was more than her disco queen title. She was a pioneering artist who influenced future generations of musicians such as Lizzo, whose song 'Fitness' features a sample from Summer's song 'Bad Girls.' Lizzo, who won the Outstanding Competition Program Emmy in 2022 for "Lizzo's Watch Out for the Big Grrrls," is back in contention this year with an intimate documentary, HBO's "Love, Lizzo." Also returning to the Emmy scene is Selena Gomez, who was nominated as a producer in 2022 for "Only Murders in the Building" (in Outstanding Comedy Series). This year, she has Apple TV+'s "Selena Gomez: My Mind & Me," an unfiltered documentary that explores her career and the unexpected challenges she faced.
Outside of celebrity-focused documentaries, hard-hitting social commentaries are also under the spotlight this year. HBO's "A Tree of Life: The Pittsburgh Synagogue Shooting" focuses on the survivors and community of a deadly anti-Semitic attack in Pittsburgh, Pennsylvania. FX's "Sin Eater: The Crimes of Anthony Pellicano" explores how a former Hollywood private investigator bypassed the legal system on behalf of his clients. HBO's "Call Me Miss Cleo" charts the life of infamous 90's TV psychic Miss Cleo, whose role on the hotline service Psychic Readers Network was not all it seemed to be. HBO's "We Met in Virtual Reality," filmed exclusively inside virtual reality, conveys how people live through their digital connections on a massive social platform. As well, documentaries that previously contended for Oscars have re-emerged with Emmy eligibility; HBO's "Katrina Babies" and "Moonage Daydream," Netflix's "Sr.," and the aforementioned Apple TV+'s "Sidney." 
Last year's Emmy nominees for Best Documentary or Nonfiction Special were a reverberating reflection of popular culture and sociological events. Netflix's "The Tinder Swindler" unfolded from the perspective of women who were the victims of crime on an emotional, psychological, and financial level. FX's "The New York Times Presents: Controlling Britney Spears," the follow-up to Emmy-nominated "Framing Britney Spears," continued to put Spears' conservatorship under a global microscope. Additionally, last year's category's winner, HBO's "George Carlin's American Dream," speaks to the timeless observations of Carlin's political comedy, which still resonates to this day. When it comes to this year's contenders, many pop culture icons have been reintroduced into public consciousness in a more retrospective light, notably in Hulu's "Pretty Baby: Brooke Shields," which looks at the sexual objectification Shields experienced throughout her career. 
Could influential star power dominate this year's Documentary or Nonfiction Special category entirely? Will the draw of mystery and true crime titles factor in? With the Emmy voting period just around the corner, let's take a look at where the category predictions stand. 
Predicted nominees:
"Still: A Michael J. Fox Movie" (Apple TV+)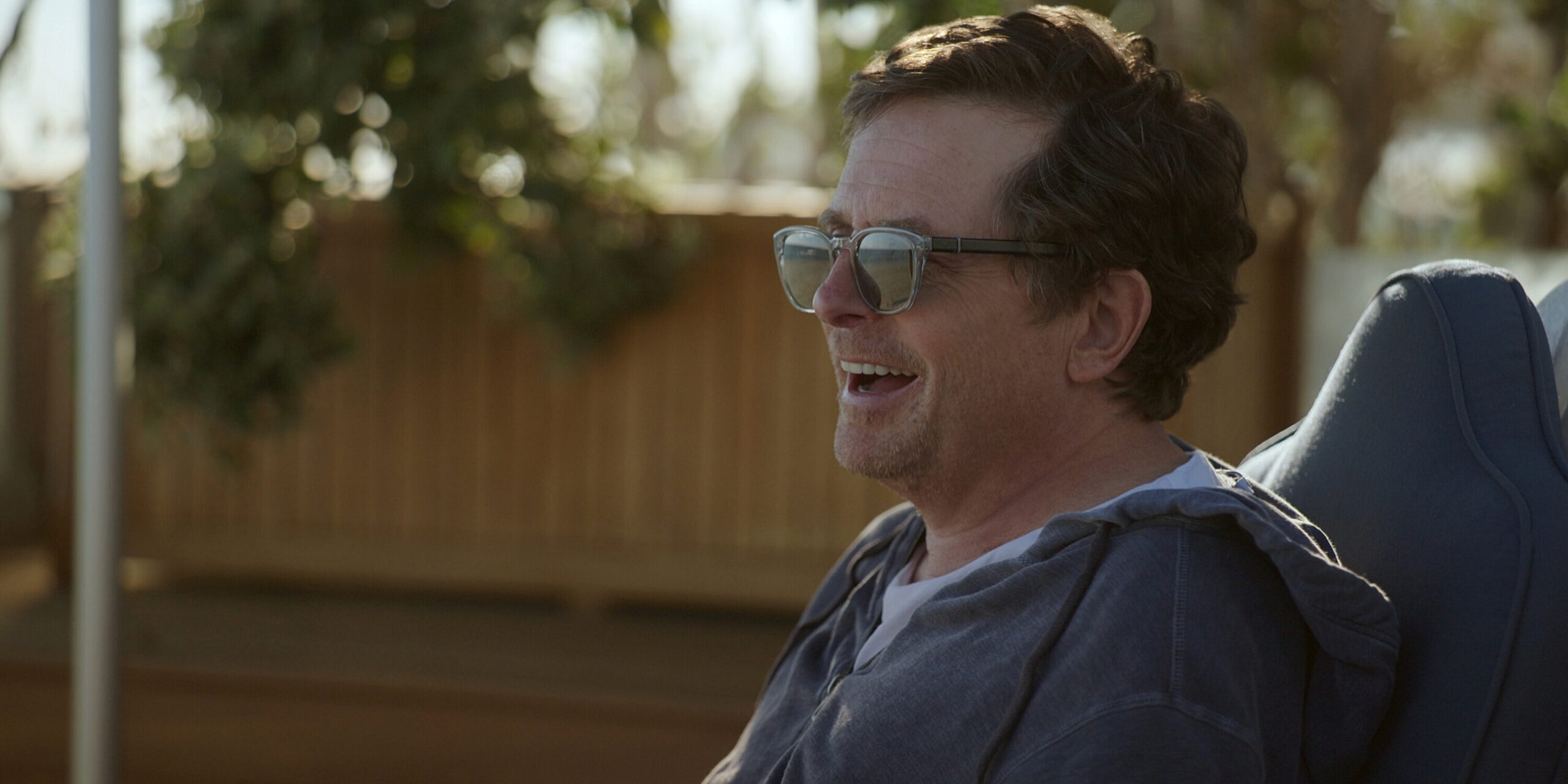 Directed by Emmy winner Davis Guggenheim, "Still: A Michael J. Fox Movie" time-travels through the life of one of the world's most beloved actors. Michael J. Fox is a once-in-a-generation talent. His effervescence and self-deprecating charm are a pure gift to audiences. From his early days on "Family Ties" (1982-1989) to the cinematic phenomenon of "Back to the Future" (1985) and its sequels, Fox's enthusiasm jumps off the screen. The documentary is a whirlwind that looks at the rise of his career and his private battle with Parkinson's disease before he shared his diagnosis with the public. This doc illuminates how much of an optimistic, open-book Fox is. The conversations between him and Guggenheim are not image-conscious; they do not adhere to carefully crafted questions. The conversation is always in a natural motion, with the occasional moment of poignant pause for Fox (and ultimately the viewer) to take it all in. "Still: A Michael J. Fox Movie" is so engulfed by Fox's energy that the audience feels connected to his interior world, and that is where the documentary transcends. His spirit is complimented by an incredible fuse of archival and recreational footage, edited with the vigor of his comedic timing. Fox's candidness strikes an emotional cord and inspires hope in the midst of illness and inner demons.
"Judy Blume Forever" (Prime Video)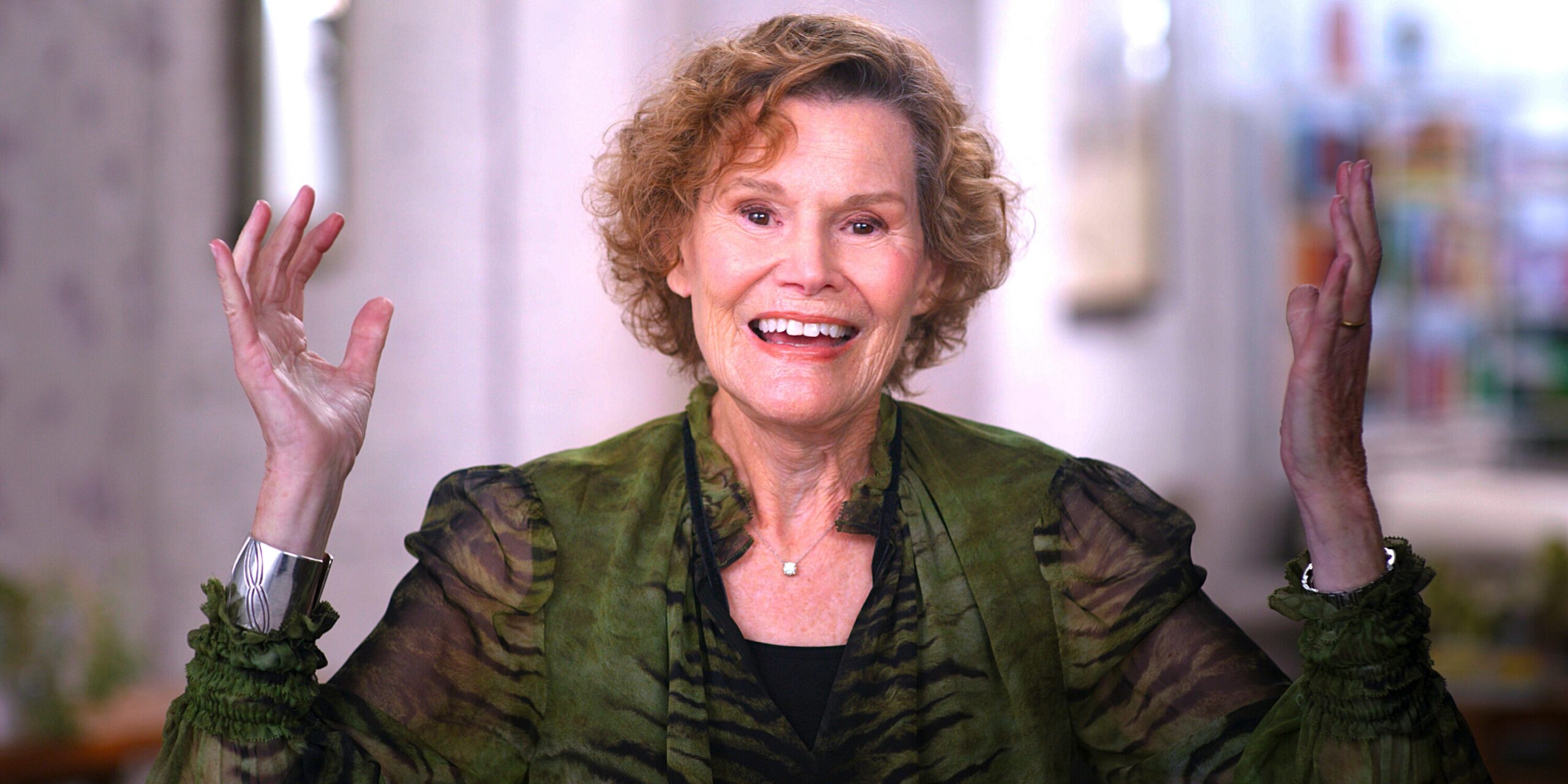 Just one week prior to the April theatrical release of Kelly Fremon Craig's "Are You There God? It's Me, Margaret," adapted from Judy Blume's novel of the same name, came a documentary all about the impact of Blume's stories. Directed by Davina Pardo and Leah Wolchok, the insightful "Judy Blume Forever" explores why the author's books struck a chord with young readers. The documentary radiates kindness and warmth in the way its subject does, as the truthfulness of her words shaped generations of minds. Through Blume's candidness about topics such as puberty, sexuality, and pleasure, she became an empowering voice in fiction that pre-teen girls could especially relate to. The documentary shines a light on the importance of literature, now more than ever, considering the rise of banned books across U.S. school shelves (Blume is no stranger to this censorship as her books have been banned since the 1980s). "Judy Blume Forever" also balances the author's career with the trajectory of her personal life, from imperfections and regrets to how the sudden loss of her father informed an emotional release in her writing.
"Pamela: A Love Story" (Netflix)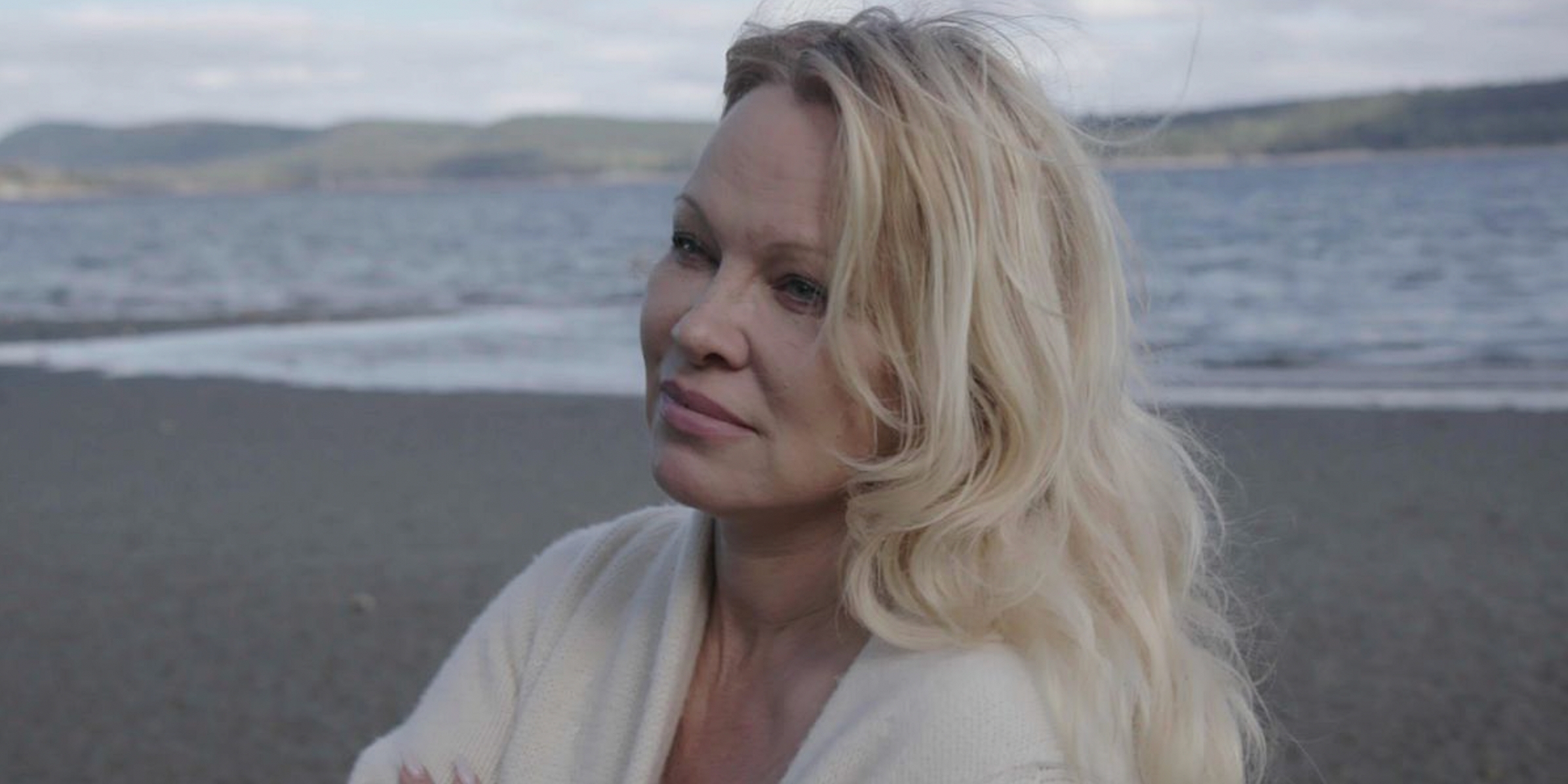 Last year's Emmy-winning Hulu limited series "Pam & Tommy" sparked proper discussions around creative ownership and exploitation. Based on the whirlwind romance of activist/actress/model Pamela Anderson (Lily James) and musician Tommy Lee (Sebastian Stan), the series focused heavily on the early internet scandal they were unfairly entangled in. Anderson was robbed of her sexual identity, and the release of the series brought a traumatic experience back into the public consciousness. Anderson, who had moved on from that dark chapter in her life, was suddenly reliving it, as heard in parts of Netflix's "Pamela: A Love Story." Directed by two-time Emmy nominee Ryan White, the documentary gives the space and opportunity for Anderson to reclaim her narrative. Told through personal archival footage and intimate journal entries, this is Pamela in her own words. The fact that the documentary was released after "Pam & Tommy" carries a powerful poignancy. Considering the preconceived notions that audiences have of Pamela Anderson, "Pamela: A Love Story" carries a resonant element of surprise.
"Being Mary Tyler Moore" (HBO/Max)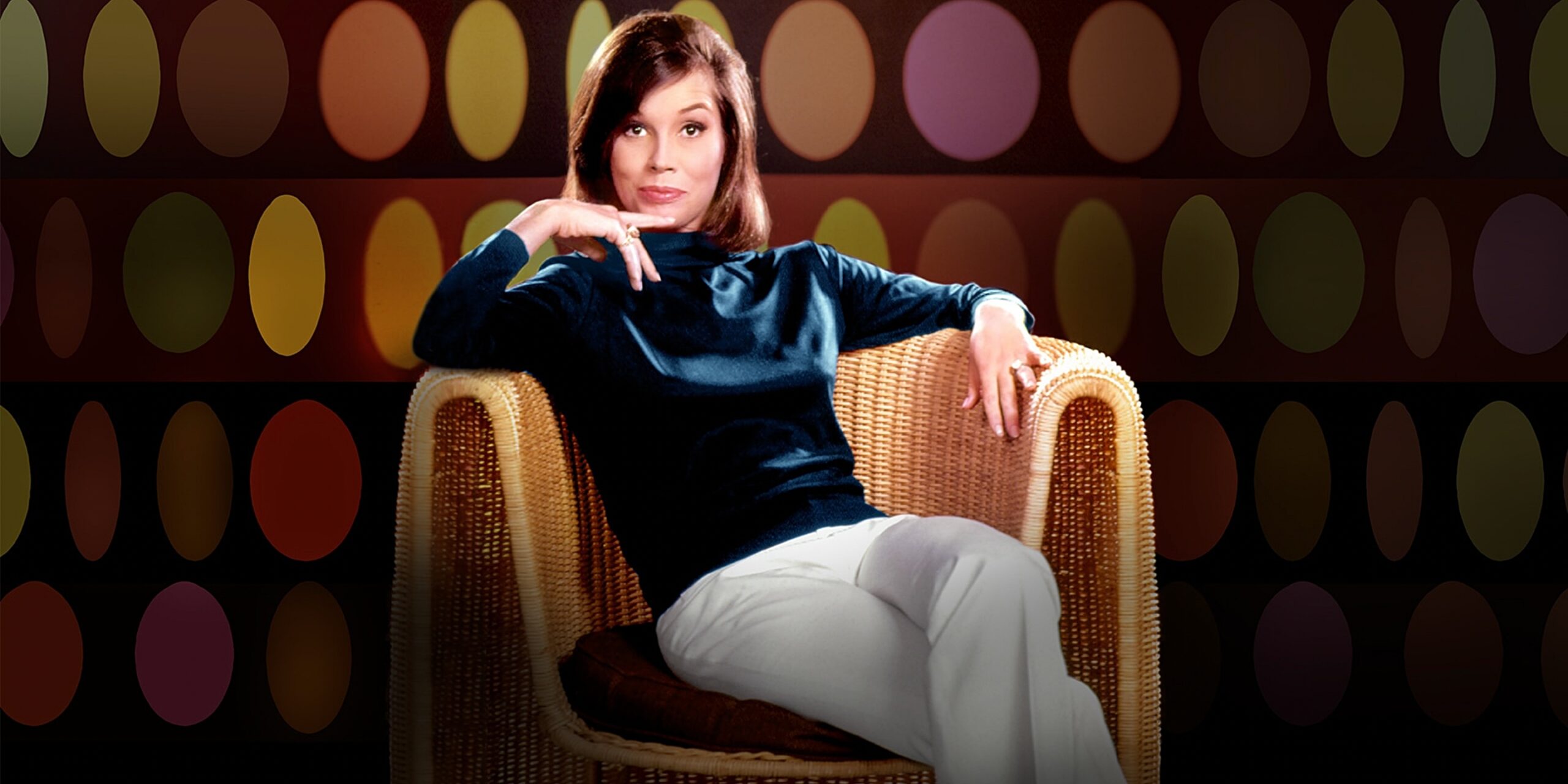 The women's liberation movement that emerged in the U.S. during the 1960s and 1970s brought second-wave feminism to the forefront. Changes in social roles and sexuality, disruption of suburban life, and a mass wave of divorce. Within this societal refashioning were pioneers whose trailblazing work influenced future generations. One of those incredible pioneers was Mary Tyler Moore. She revolutionized television in ways that few could hold a candle to. From her appearances as Laura Petrie in "The Dick Van Dyke Show" (1961-1966) to the iconic "The Mary Tyler Moore Show" (1970-1977), Moore changed perceptions of who women could be. Shattering the glass ceiling, her show inspired the spirit of independence and created one's own space in the world. Her legacy shines in the HBO documentary "Being Mary Tyler Moore." The film, directed by James Adolphus, puts an intimate spotlight on an elusive icon. Through interviews, remembrances, and rare archival footage, interesting layers about Moore are revealed. Given how beloved she was in the entertainment industry, not to mention the seven Emmy wins, and eight nominations to her name, a documentary about Mary Tyler Moore being nominated at the Emmys feels likely.
"If These Walls Could Sing" (Disney+)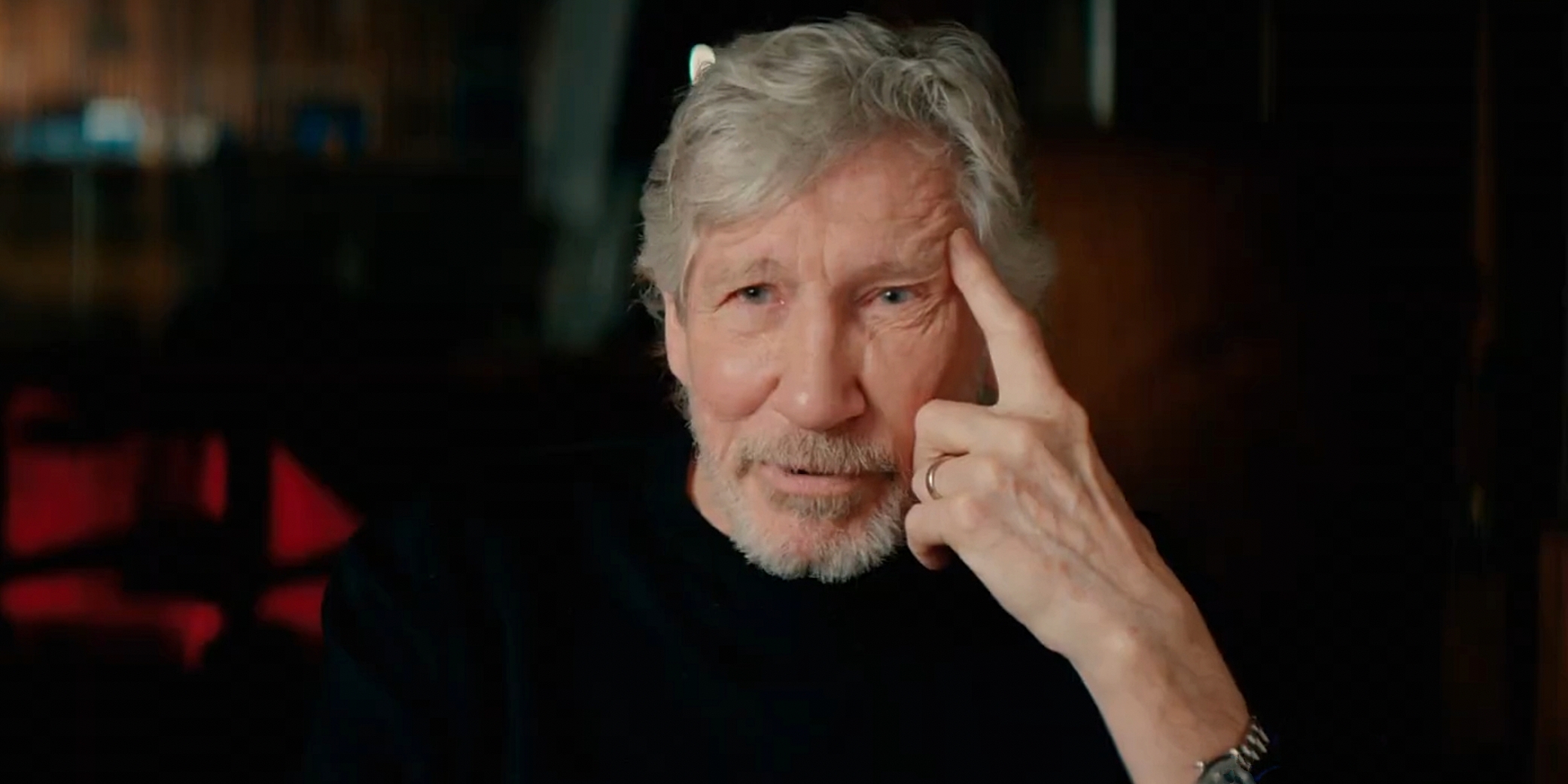 As opposed to portraits primarily about one artist, documentaries about entire bands tend to be a hit or miss at the Emmys. In the last seven years, only "The Bee Gees: How Can You Mend A Broken Heart" (2021), "Beastie Boys Story" (2020), and "The Beatles: Eight Days A Week – The Touring Years" (2017) were nominated in the Documentary or Nonfiction Special category. It is no easy feat to encompass the ups and downs of a band within an hour or two. One effective technique is to focus on an entity that brings various musicians together. Among the musician-focused contenders, this year is Disney+'s "If These Walls Could Sing," which takes you behind the curtain of London's Abbey Road Studios. Directed by Mary McCartney (daughter of Sir Paul McCartney), the documentary journeys through memory and features an impressive breadth of musical talent. From Elton John and Ringo Starr to Dame Shirley Bassey and Kate Bush, various star interviews help illuminate the magnetism of the studio. What resonates are the iconic recordings that live between the studio's walls.
Which documentaries do you think will be nominated at this year's Emmy Awards? Please let us know in the comments section below or over on our Twitter account and check out our latest Emmy nomination predictions here.