Ridley Scott has had an idiosyncratic career, to say the least. In terms of work ethic and range, he's a throwback to the directors of classic Hollywood. Few people could muster the energy to release two massive dramas ("The Last Duel" and "House of Gucci") in one year, let alone do so at the age of 83. Of course, Scott is anything but old-fashioned when it comes to artistry. The director has repeatedly broken down genre barriers and shown what could be possible when one is unafraid to play with form and aesthetics. Film noir, science fiction, horror, and historical epics have all been filtered through Scott's exacting lens and been all the better for it.
Scott's prolific output has resulted in a fair share of duds ("1492: Conquest of Paradise" & "A Good Year" among them), but we wanted to focus on the instances in which he put it all together. So, with "The Last Duel" galloping into theaters, we decided to take our swords and carve out a list of the ten best Ridley Scott films. Admittedly, I have not seen "The Last Duel" yet, so this list of ten will not contain his latest effort.

​10. "The Martian" (2015)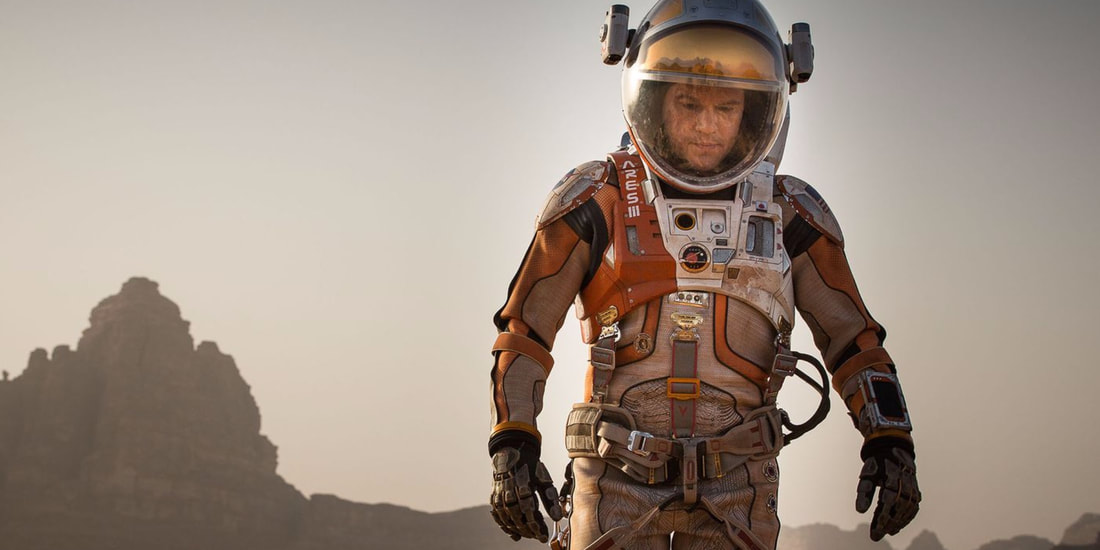 "The Martian" was part of the space travel boom of the 2010s. It didn't strive for the technological spectacle of "Gravity" (2013) or the existentialism of "Interstellar" (2014) and "Arrival" (2016), but rather the simple, relatable desire for survival. Matt Damon played the titular Martian; a man forced to rely on his wits while Earth prepares for a mission to rescue him from Mars.
There is nothing structurally complex about the film, and Damon's irreverent performance makes him one of the most likable protagonists in any Scott film. Some die-hards may be quick to dismiss "The Martian" for lacking the director's typical gravitas, but one need only watch the thrilling final act rescue to realize that he's technically sharp as ever.
9. "Matchstick Men" (2003)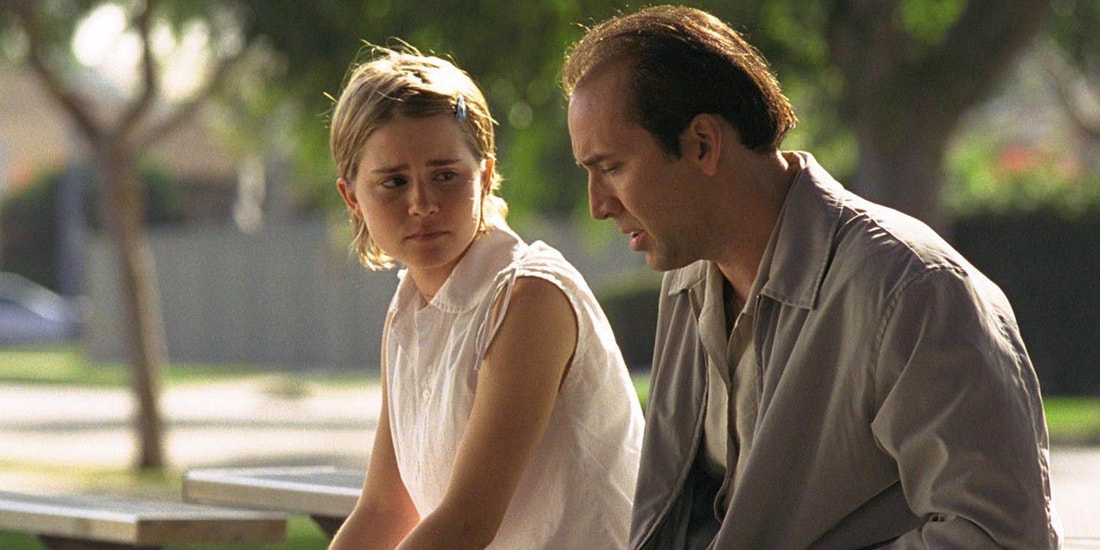 Sweeping epics define Scott's career, so it is no wonder his smaller-scale films tend to get overlooked. Case in point: 2003's "Matchstick Men." The black comedy was a welcomed departure for the director after a string of grim dramas, and he delivered, pulling inspired performances out of Nicolas Cage and Sam Rockwell.
This is the only time Scott has worked with either actor, and his assured direction ensures that the film never spins out or loses focus. Scott is nothing if not a perfectionist, so it's especially fun to see these eccentric characters and bizarre circumstances clash with the director's controlled presentation. It's one of the few Scott films that doesn't immediately announce itself as such, and for that, it remains special.
8. "The Duelists" (1977)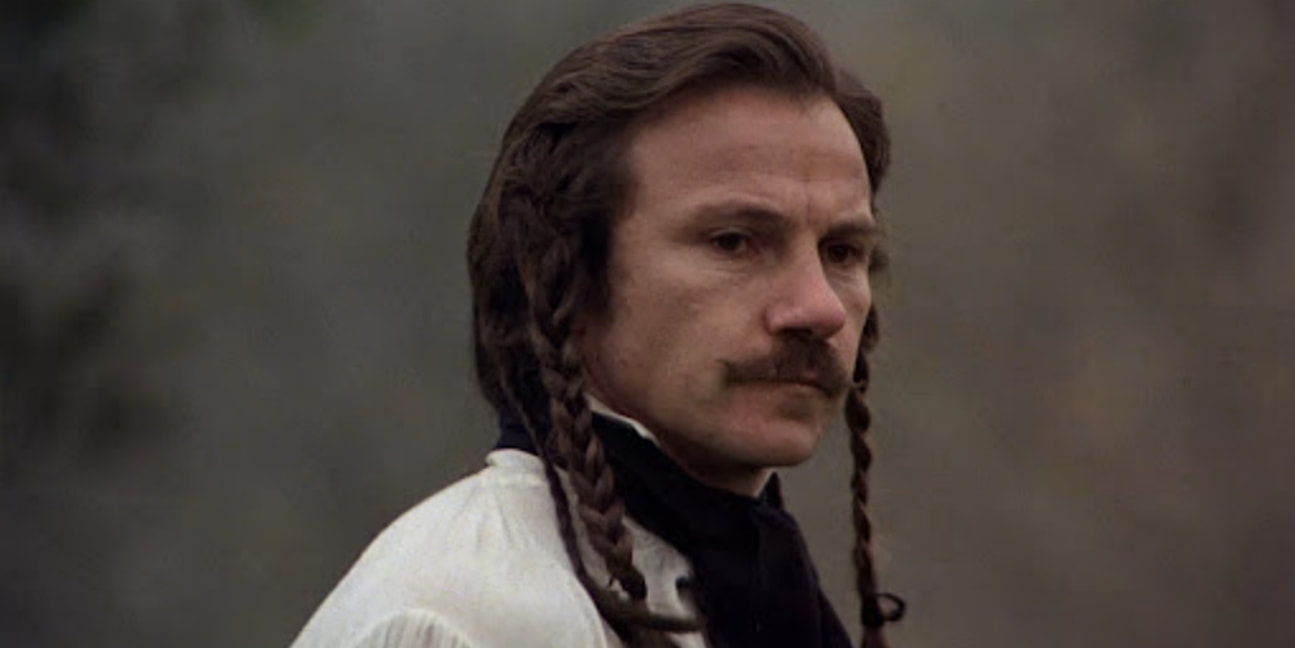 Scott's debut is a remarkably assured study of masculinity and pride. In many ways, it feels like a companion to his latest release, "The Last Duel." The film details the decades-long rivalry between Armand d'Hubert (Keith Carradine) and Gabriel Féraud (Harvey Keitel), two French soldiers who served under Napoleon.
The soldiers' mutual hatred comes to dominate their lives, and Scott, pulling direct influence from Stanley Kubrick's "Barry Lyndon," delivers a painstakingly unromantic vision that still feels sobering today. The cinematography is lush, the performances are fully realized, and the execution of the action scenes teases another talent of Scott's that would later prove useful. When it comes to debut films by great directors, "The Duelists" borders on underrated.

​7. "American Gangster" (2007)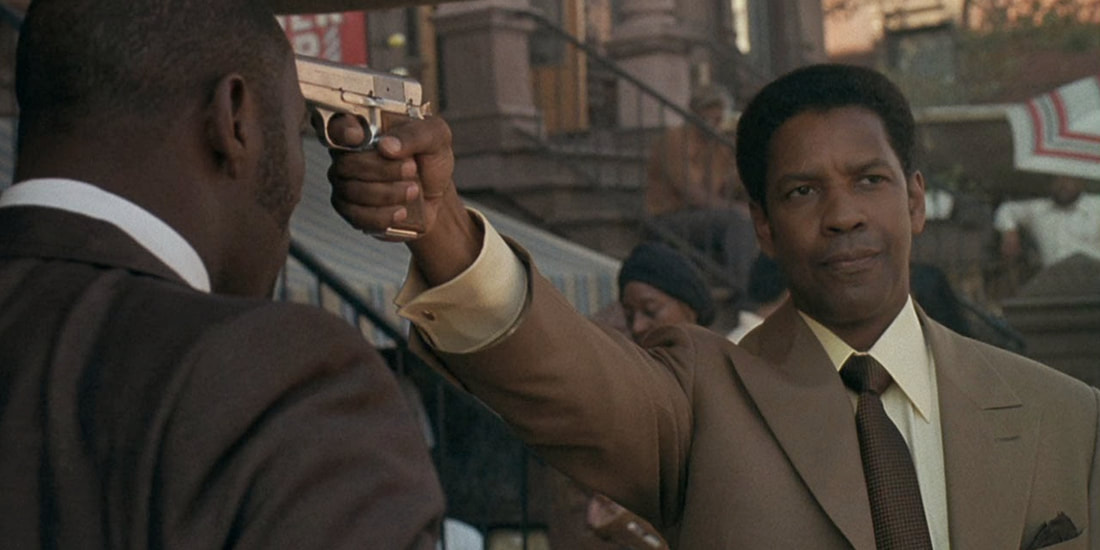 Denzel Washington had a great working relationship with Ridley's brother, Tony Scott. Washington's charisma perfectly complemented Tony's hyperactive style, so it was interesting to see how the actor fared opposite the elder Scott when it came time to make 2007's "American Gangster." Put simply; the duo does not disappoint.
"American Gangster" has aged remarkably well since its release, thanks to Washington's menacing performance and Scott's characteristically gritty direction. The recreation of 1970s Harlem feels authentic without drawing attention to itself, and the procedural tone of the film gives it a timeless appeal that escapes some of Scott's other crime dramas ("Someone to Watch Over Me" and "Black Rain" have their virtues, but both are trapped in the neon-noir of the 80s). "American Gangster" is right near the top when it comes to Scott films that get better with each viewing.
6. "Black Hawk Down" (2001)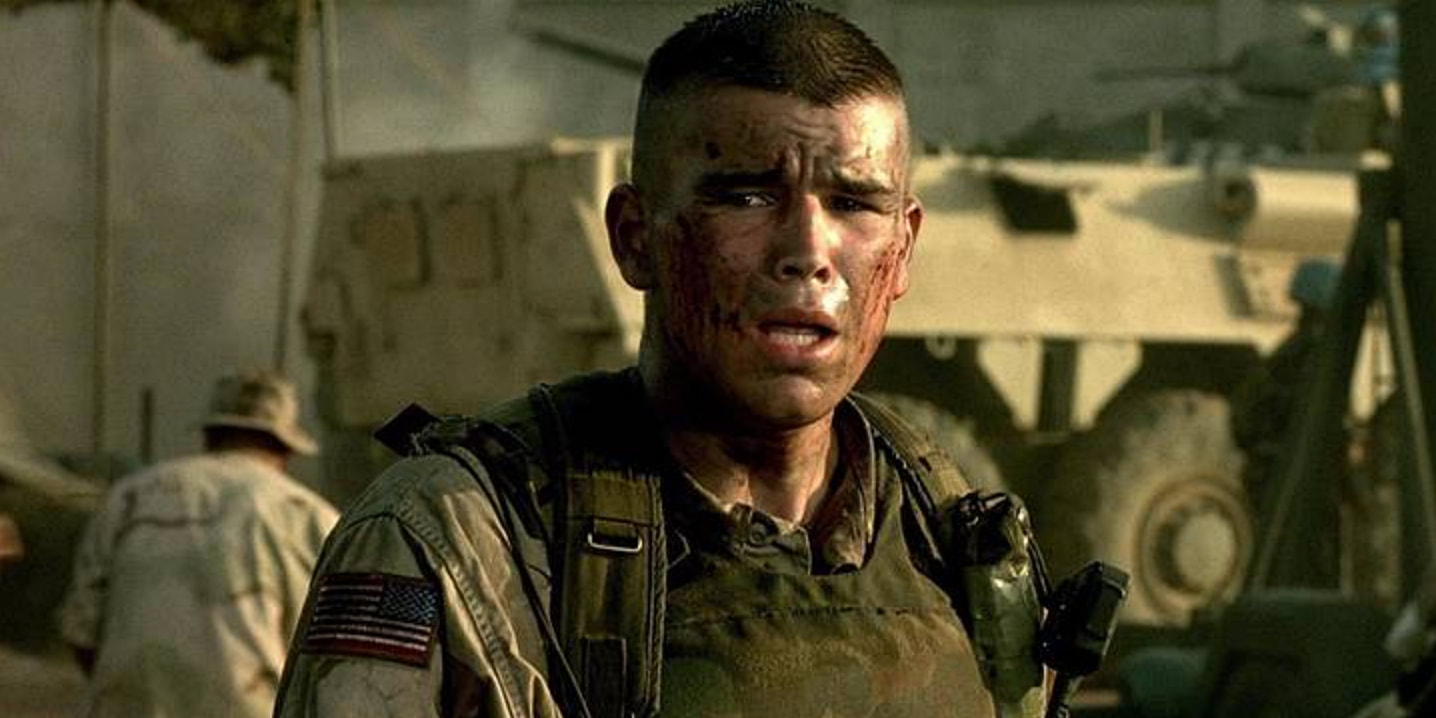 Combat has been a common encounter in Scott's films, and few manage to convey the chaos that comes with it as well as "Black Hawk Down." The war drama details the hellish experience of the U.S. military as they invaded Mogadishu and boasts an awe-inspiring ensemble cast made up of Josh Hartnett, Ewan McGregor, Eric Bana, Tom Hardy, and more.
Scott's frenetic approach to otherwise conventional combat scenes makes them feel positively inspired. There's an intimacy and a disconcerting fear that washes over nearly every frame, and given how little screen time each character is given, it can only be chalked up to the director's intense craftsmanship. Few can match Scott in this regard.
5. "Gladiator" (2000)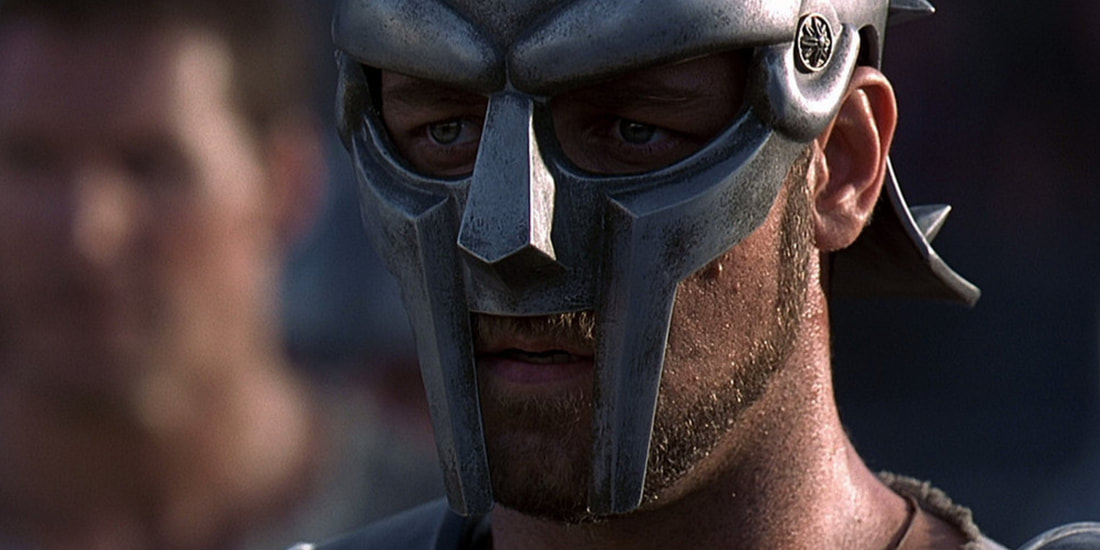 "Gladiator" is so ingrained in popular culture that it can sometimes be difficult to assess it as a mere film. Russell Crowe gives a towering memorable performance as the titular gladiator, and Joaquin Phoenix shines as the best villain in a Scott film since Rutger Hauer's Roy Batty. The dramatic pomp of the film is unprecedented, buoyed by stellar sound design and a musical score that's still being copied by Zack Snyder today.
Some may be surprised to see "Gladiator" so low on the list, given that it won Best Picture and was so popular that Scott has spent the last two decades trying to make lightning strike twice ("Kingdom of Heaven," "Robin Hood" & "The Last Duel"). The placement has less to do with the film's flaws and more to do with the rest of the entries on this list being, in our opinion, stronger.
4. "Thelma & Louise" (1991)
Scott's most empathetic film by a mile, "Thelma & Louise" is a charming road movie that manages to retain a tragic air. The titular pair (Geena Davis and Susan Sarandon) go on a crime spree after the latter kills in self-defense and proceeds to have the time of their lives along the way. Investigator Hal Slocumb (Harvey Keitel) wearily pursues them, knowing all too well that it could end badly.
Scott's moody aesthetic gives way to an onslaught of Americana imagery and flashy edits that seem taken straight out of his brother's playbook. There is a buoyancy to the world of "Thelma & Louise" that's infectious, which is a testament to Scott's assuredness to know the exact moment to pull back the curtain and reveal the darker themes at play. It's a deceptively tricky piece of direction, and the result is yet another classic.

​3. "Kingdom Of Heaven" (2005)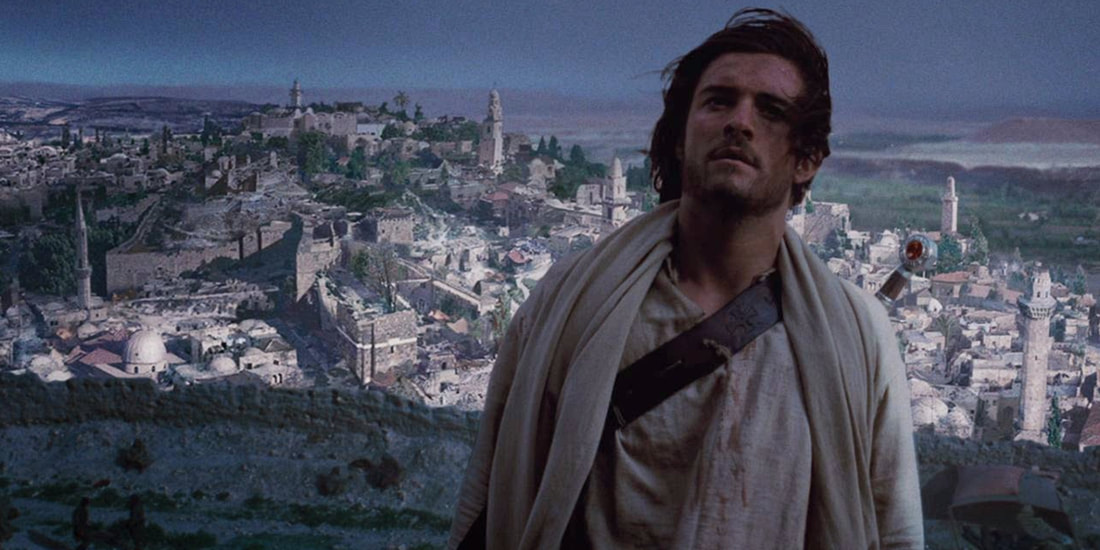 As we previously mentioned, Scott's success with "Gladiator" led him to attempt similar films with different historical events. Most led to bloated, self-indulgent slogs, but "Kingdom of Heaven" managed the rare feat of topping its predecessor with greater emphasis on character and a hypnotic visual presentation…The director's cut, that is.
The theatrical release of "Kingdom of Heaven" is watchable. Still, the director's cut restores 45 minutes that detail lost subplots and further distinguishes the performances by Eva Green, Ghassan Massoud, Orlando Bloom, and Jeremy Irons. Many have called "Kingdom of Heaven" the most substantial director's cut of all time, and given that it lifts this solid historical epic into the realm of masterpiece, we'd be inclined to agree.
2. "Blade Runner" (1982)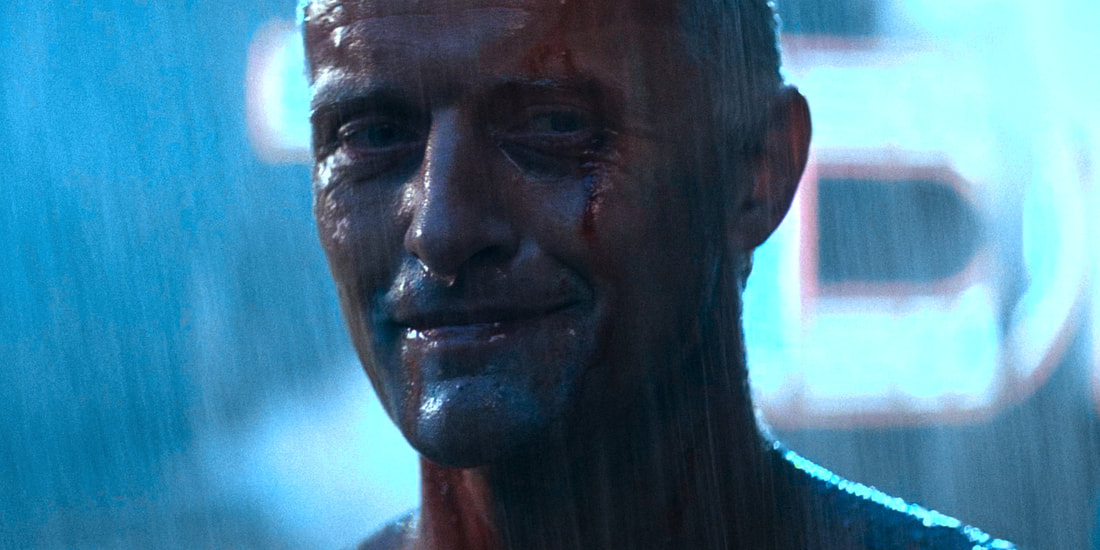 "Blade Runner" is a genre-defining film that transcends genre. It combines film noir and science fiction in ways not previously thought possible, and it's one of the rare cult films that's risen up to the level of pop-culture ubiquity. Scott creates a breathtaking futurescape of smoke and neon in which nearly every shot could be framed and hung up in a museum.
Much has been made of Scott's tinkering and seemingly endless rollout of director's cuts, but "Blade Runner" works regardless of which version you're watching. There is something elemental about Harrison Ford's titular performance, Rutger Hauer's closing monologue, and Vangelis' mournful score that supersedes cosmetic differences. "Blade Runner" is a Rosetta Stone for noir-flavored dystopia, and we lay most of the credit at Scott's feet.
1. "Alien" (1979)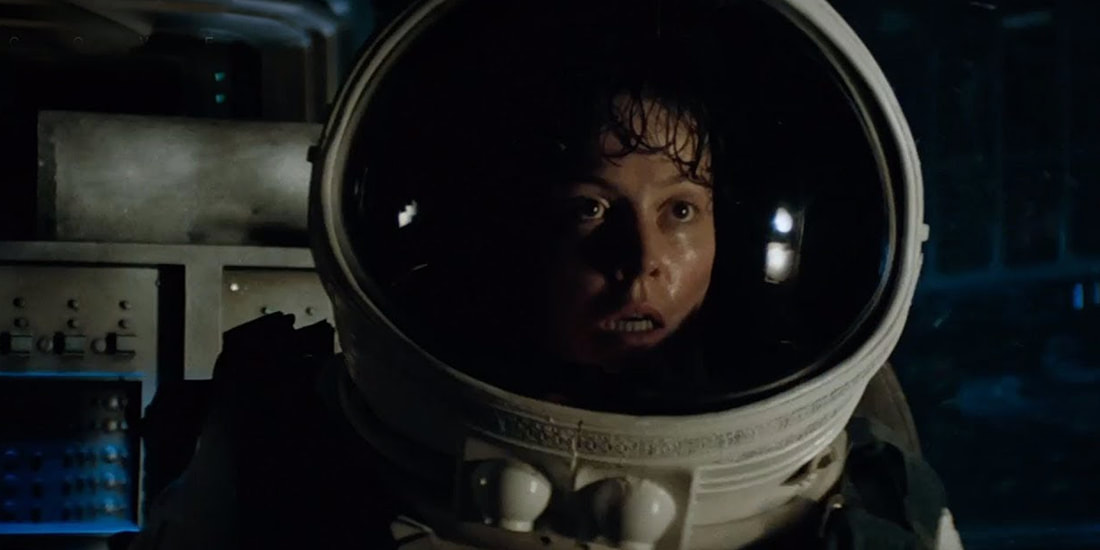 "Alien" made Ridley Scott a household name, and it remains his definitive film. It may lack the technical pomp of "Gladiator" and the exquisite world-building of "Blade Runner." However, its simplicity is so effectively captured that it still manages to terrify audiences around the globe. By melding horror and science fiction, Scott tapped into a fear that was relatable and otherworldly, familiar yet foreign.
The virtues of "Alien" are innumerable. The ensemble of character actors (Sigourney Weaver, Harry Dean Stanton, Yaphet Kotto, John Hurt) is quietly one of the best ever assembled. And the stark presentation of the alien attacks is such that they feel more realistic than any "Alien" film since.
Scott has gone back to the "Alien" well more than several times over, always to diminishing returns. Yet, there's something to be said for the fact that he remains as fascinated by the world he created as the rest of us. It's ample proof that the film lingers like few others in the medium.
​Do you agree with my list? What is your favorite Ridley Scott film? Have you seen "The Last Duel" yet? If so, what did you think? Where would it rank for you amongst Scott's filmography? Let us know your thoughts in the comments section below or on our Twitter account.
You can follow Danilo and hear more of his thoughts on the Oscars and Film on Twitter at @DaniloSCastro