Lil Nas X and TIFF are excited to announce the World Premiere of the groundbreaking, GRAMMY-winning rapper, singer, and songwriter's documentary, "Lil Nas X: Long Live Montero," which was shot during the course of his first-ever global tour. A new addition to the Gala program, the film was produced by RadicalMedia, in association with Sony Music Entertainment's (SME) Premium Content Division, Columbia Records, and Museum & Crane. The diaristic film is a remarkably intimate portrait of an artist on tour navigating identity, family, expectations, and acceptance, all while reflecting on his place within the legacy of Black, queer performers.
Directed by Carlos López Estrada and Zac Manuel, "Lil Nas X: Long Live Montero" captures one of today's most provocative pop stars at a transformational point in his life, both on and off stage. Shot over the course of 60 days with unparalleled access, the film follows Montero Hill, a.k.a. Lil Nas X, on an emotional odyssey through the creation and performance of the critically acclaimed "Long Live Montero" show.
"Lil Nas X: Long Live Montero is a triumphant ode to the extraordinary power of self-expression, music, and identity," said Cameron Bailey, CEO of TIFF. "In this groundbreaking documentary, we witness Lil Nas X challenging boundaries and reshaping the artistic landscape. The film's captivating journey underscores the profound impact of Lil Nas X, who fearlessly brings audiences together through the universal language of music. We are thrilled to host Lil Nas X at TIFF this year."
López Estrada is an Academy Award-nominated filmmaker with credits including Blindspotting, for which he received a DGA nomination for Outstanding Directorial Achievement for a First-Time Feature Film. His additional films include Summertime and Raya and the Last Dragon, which was nominated for an Academy Award for Best Animated Feature. López Estrada began his career directing music videos for musicians such as Billie Eilish, Thundercat and Flying Lotus, Katy Perry, and Carly Rae Jepsen.
Manuel is an award-winning filmmaker focusing on documentary works that explore intimacy, Black masculinity, class, identity, and inheritance. His cinematography and directing credits include the Academy Award-nominated "Time," "Alone" (Sundance Jury Award Winner, Best Non-Fiction Short Film), "Buckjumping," "The Earth is Humming," "America" (Sundance Jury Award Winner), "The Cut," "This Body," and "Descendant."
Since his instant rise to fame in 2019 when he released "Old Town Road," Lil Nas X has upended the music industry. The single with Billy Ray Cyrus became the longest-running No. 1 single in Billboard Hot 100 history after 19 weeks atop the chart. The 16-time platinum hit was recognized with numerous awards, including two Grammys. In March 2021, Lil Nas X released the culture-shifting, five-time platinum hit "MONTERO (Call Me By Your Name)." The queer anthem debuted at No. 1 on the Billboard Hot 100 and remained atop the Spotify Global chart for over a month straight. After releasing his debut album Montero in September 2021, it went on to boast the five-time platinum hit "Industry Baby," which became the No. 1 most streamed hip-hop song of the 2020s on Spotify. It's this success that has propelled Lil Nas X to become one of only a few artists who have had three songs surpass more than one billion streams on Spotify. His bombastic performances have been hailed as – according to NME – "undoubtedly a watershed moment for queer pop."
RadicalMedia is an award-winning premium creative production company recognized for their work on the Academy Award-winning "Summer of Soul (… Or, When the Revolution Could Not Be Televised)" directed by Ahmir "Questlove" Thompson, the Emmy Award-winning "Hamilton" directed by Thomas Kail, and "David Byrne's American Utopia" directed by Spike Lee.
The documentary was produced by RadicalMedia, with Dave Sirulnick serving as a producer as well as Caryn Capotosto for Museum & Crane, Saul Levitz for Sony Music, Adam Leber and Adriana Arce for Rebel, and Gee Roberson for BPG/Maverick. Meredith Bennett, Jon Kamen, and Frank Scherma serve as executive producers for RadicalMedia. Tom Mackay and Krista Wegener also serve as executive producers for Sony Music. Wegener will also lead global sales for the film.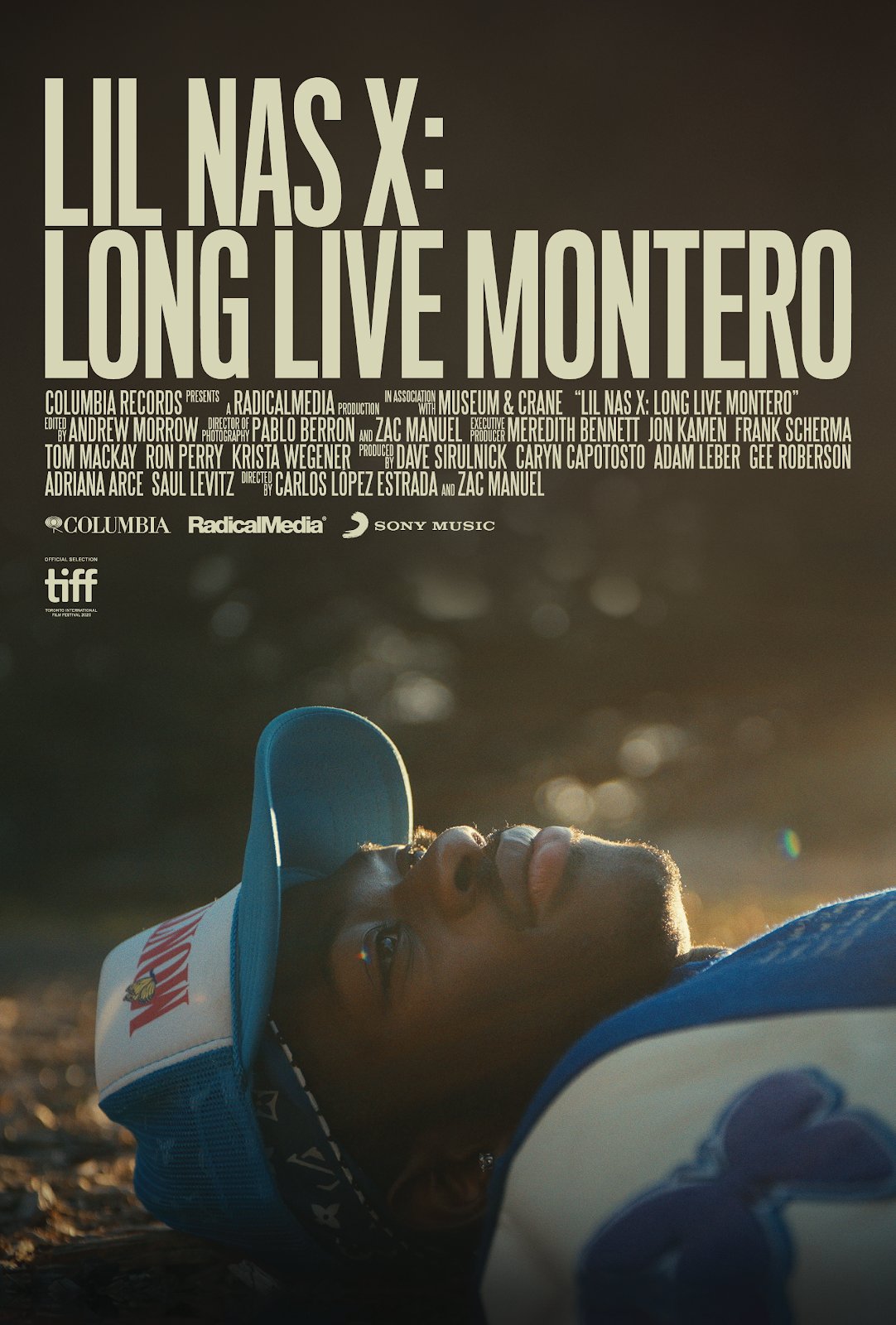 The 48th Toronto International Film Festival runs September 7th – 17th. The Special Presentations & Gala lineup for TIFF 2023 can be read here, along with the Documentary lineup here, the Platform programming here, the Discovery & Midnight Madness programming here, the Short Cuts programming here, the Centerpiece programming here, the Wavelengths and Classics programming here, the Primetime Series lineup here and the Industry Conferences here.
What do you think of this announcement? Are you planning on attending TIFF this year? Please let us know your thoughts in the comments section below or on our Twitter account.