​By Will Mavity
When making Oscar predictions for Best Animated Feature year in advance, it never hurts to bet on Disney and/or Pixar. After all, Disney has been behind sixteen of the category's winners since the beginning of the category in 2001. Still, some were skeptical that Disney would enjoy the cakewalk to Oscar victory this year that it often does in this category. In 2018, "Spider-Man: Into The Spider-Verse" defeated both Pixar's "Incredibles 2" and Disney Animation's "Ralph Breaks The Internet." Many thought that Sony's "Spider-Man: Across The Spider-Verse" might be able to recapture the first film's magic and give Disney/Pixar a run for their money at the Oscars again this year. But recently, Sony has since delayed the "Spider-Man: Across The Spider-Verse" to 2023, thus taking it out of Oscar competition this year. Even this absence doesn't necessarily guarantee that all is smooth sailing for Disney/Pixar this year, as 2022 is shaping up to be a strong year for animated films from multiple studios.
Meanwhile, Disney and Pixar's offerings this year don't seem like the surefire contenders that past winners like "Inside Out," "Encanto," and "Zootopia" have been. For example, Pixar's "Turning Red" may have received strong reviews, but it won't benefit from a monster box-office narrative due to its Disney+ release. Additionally, it was released a year before next year's Oscars. While it might remain in voters' memories as one of the year's best, it could easily be overshadowed by a later release.
Meanwhile, Pixar's "Lightyear" could become a hit, but it suffers from not being an original film. With the exception of the "Toy Story" sequels, Pixar's other sequels have not enjoyed the same Oscar success that their original films have. And yes, "Lightyear" is sort of part of the "Toy Story" series and thus might benefit from that series' good luck charm. However, it does not feature that franchise's beloved voice cast or the emotional arc of "a toy owner growing up," which many audience members were able to relate with.
So if Pixar falters, what else does Disney have? One of the films Disney is releasing next month is the Fox-developed "Bob's Burgers: The Movie." If 2007's "The Simpson's Movie" couldn't snag a nomination despite solid box office and reviews, there's no reason to assume "Bob's Burgers: The Movie" would have a shot at winning for a film based on a less famous TV show. More intriguingly, Disney has "Strange World" coming out this November. At the time of this writing, we don't know much about it other than it is an adventure fantasy film focusing on a family of explorers. But it is directed by Don Hall, who previously helmed "Big Hero 6" and "Raya And The Last Dragon." It has a timely November release date, but, at the same time, it doesn't scream as a surefire Oscar player. But, Disney's CGI animated films tend not to be as surefire Oscar winners as Pixar's. "Encanto," "Zootopia," "Frozen," and "Big Hero 6" all won Oscars, but "Raya And The Last Dragon," "Frozen 2," "Ralph Breaks The Internet," "Moana," "Wreck-It Ralph," and "Tangled" did not. Whether "Strange World" is more of an "Encanto" or "Moana" remains to be seen.
Meanwhile, many other distributors have promising-sounding animated films on the docket. Some of those films even have the potential to be nominated in categories outside of Best Animated Feature. Such additional nominations can be crucial for a movie hoping to win, as voters are more likely to watch an animated film in the first place if it is also nominated in writing, music, or visual effects and sound categories. Maybe Disney will pull it off again as they usually do, or perhaps someone else will surprise us. Either way, it is shaping up to be an amazing year for animated films.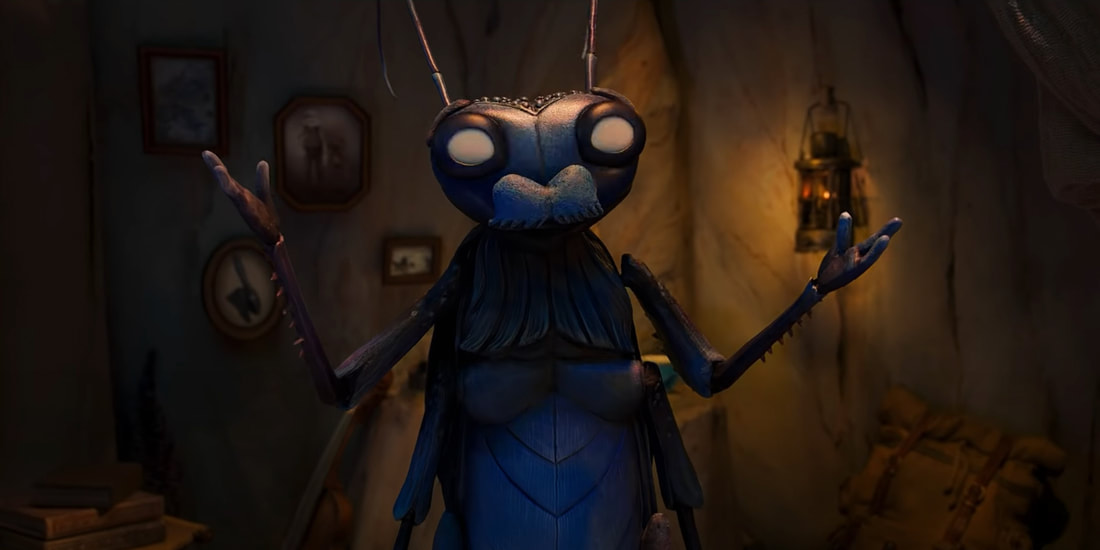 NETFLIX
Netflix, in particular, presents a formidable threat this year. Last year, Netflix gave Disney a run for their money with "The Mitchells vs. The Machines," which defeated "Encanto" at the Annie and Critics Choice Awards. Not to mention that in both 2020 and 2019, they distributed two of the five Best Animated Feature nominees: "Over The Moon" and "Shaun The Sheep Movie: Farmageddon" in 2020 and "Klaus" and "I Lost My Body" in 2019.
This year, their animated slate is stacked, so stacked that they may run the risk of splitting votes between contenders. Still, whichever contender they push the hardest will undoubtedly benefit from the studio's ability to mount massive campaigns. "Apollo 10 ½: A Space Age Childhood," Richard Linklater's rotoscoped animated film, faces an uphill battle for a win, as it was released early and without much buzz. Still, it received strong reviews, and Netflix could potentially spin a compelling narrative around it, allowing members the opportunity to reward its five-time Oscar-nominated director with his first-ever Oscar win.
If any film came close to defeating Pixar's "Soul" for the Oscar, it was Cartoon Saloon's 2D animated "Wolfwalkers." Now, the animation house is back, this time with Netflix backing it. "My Father's Dragon" is another 2D animated film, this time directed by Nora Twomey, the Oscar-nominated director of "The Breadwinner" from a screenplay by "Inside Out's" Oscar-nominated screenwriter, Meg LeFauve. It features an all-star voice cast including Jacob Tremblay, Dianne Wiest, Rita Moreno, Chris O'Dowd, Judy Greer, Alan Cumming, Whoopi Goldberg, and Ian McShane.
Between "Pan's Labyrinth," "The Shape of Water," and "Nightmare Alley," Guillermo del Toro is always someone whose films are always worth keeping an eye on for Oscar potential. His latest, a dark, stop-motion retelling of "Pinocchio," may not be a Best Picture contender, but it certainly could end up as a significant factor in the Best Animated Feature race. It may stand out in a race full of CGI animation as a stop-motion film. Plus, its themes about the dangers of authoritarianism remain as relevant as ever. Del Toro has brought an impressive voice cast with him, including Cate Blanchett, Christoph Waltz, Tilda Swinton, Finn Wolfhard, Ewan McGregor, Tim Blake Nelson, and a score from his usual collaborator, Alexandre Desplat. Additionally, if a film aspires to win Best Animated Feature, it helps to be nominated in other categories as well. Voters are simply more likely to watch the film if they need to see it before voting in different categories on their ballots, and stop motion films like "The Nightmare Before Christmas" and "Kubo And The Two Strings" were nominated for Best Visual Effects before. In theory, the film could also be a contender for Best Adapted Screenplay, Best Original Score, and Best Production Design. Additionally, live-action directors who foray into animation have had success in this category. Wes Anderson has been nominated for Best Animated Feature twice for "Fantastic Mr. Fox" and "Isle of Dogs," while George Miller and Gore Verbinski won Oscars for "Happy Feet" and "Rango" respectively.
Another stop-motion effort, "Wendell And Wild," comes from director Henry Selick, who is no stranger to the Oscars. Selick previously was nominated for "Coraline," and he directed the Oscar-nominated "The Nightmare Before Christmas" and "James And The Giant Peach." "Wendell And Wild" is Selick's first film in nearly 15 years and seems to boast his trademark dark fantasy style. This project has been years in the making, and it boasts a screenplay from Oscar-winner Jordan Peele and his longtime creative partner Keegan-Michael Key, both of whom also provide voice work for the film alongside Angela Bassett, Ving Rhames, and James Hong.

​DREAMWORKS ANIMATIMATION
Dreamworks Animation hasn't enjoyed the same track record as Disney and Pixar, but they still hold the badge of honor as the first studio ever to win the Oscar for Best Animated Feature for 2001's "Shrek." Since then, they have only won once more for 2005's "Wallace & Gromit: The Curse Of The Were-Rabbit," but many of their films have received nominations, including the "How To Train Your Dragon" films, the "Kung Fu Panda" films and "The Croods."
The recently released "The Bad Guys" benefits from being a reference-filled love letter to cinema history in the heist and crime genres. That connection might appeal to industry voters. Additionally, the film received good reviews and is performing well at the box office. However, like "Turning Red," it was released early and will have to fight to stay in voters' memories until voting.
"Puss In Boots: The Last Wish" is, unfortunately, far more of a longshot, given the Academy's unwillingness to reward sequels in this category outside of the "Toy Story" films. Despite their acclaim, "Shrek 2" and "How To Train Your Dragon 2" couldn't pull off wins in Best Animated Feature. Still, the first "Puss In Boots" was nominated for Best Animated Feature, and this sequel will have the benefit of being released closer to voting than others.
GKIDS
GKids, a home for independent animation, has historically had a strong track record of securing Oscar nominations for its films despite their low profiles and small box office returns compared to larger films from studios like Disney. Between 2009 and 2016, nine of the Best Animated Feature Oscar nominees were GKids films, although they have yet to win an Oscar. Since the Academy changed its rules in 2017, allowing the Academy at large to choose animated nominees as opposed to just the animation branch, only a few GKids films have secured nominations. Most recently, the critically acclaimed "Belle" was unable to crack the Oscar lineup. Still, both "The Breadwinner" and "Mirai" snagged nominations since the rule change. They might acquire additional animated films later this year, but in the meantime, they have two main horses at the time of this writing.
Masashi Ando, who served as Animation director on acclaimed films like "Spirited Away" and "Your Name," makes his directorial debut here with "The Deer King," a film that GKids has described as " a sweeping epic." "Inu Oh" is a film that focuses on musicians in 14th century Japan. Last year, it premiered at the Venice Film Festival and screened again at TIFF to rave reviews. It currently boasts 100% on Rotten Tomatoes and centers around a friendship between two artists.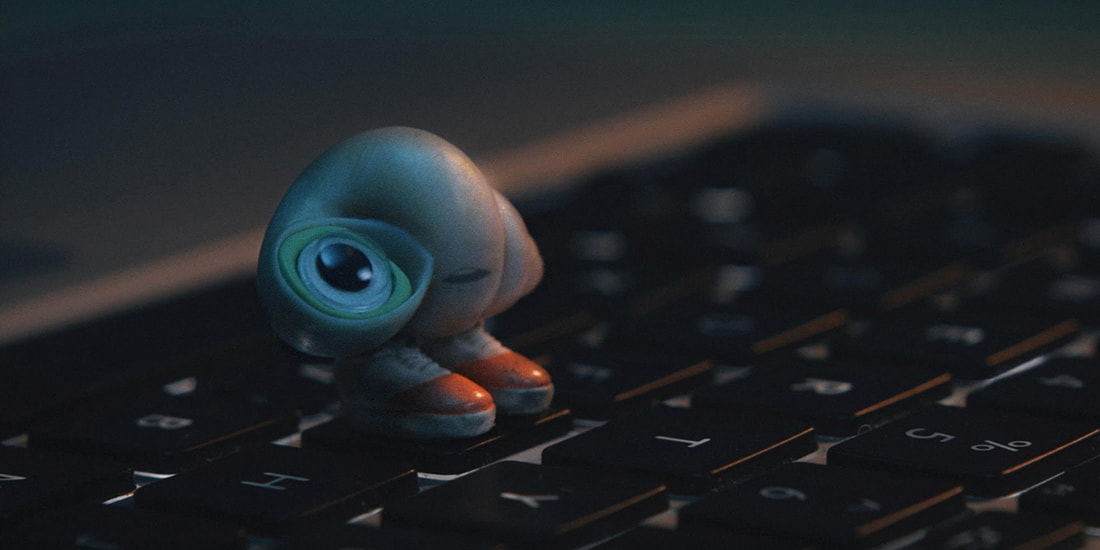 APPLE TV+
AppleTV+ has proven its Oscar campaign strength with its come-from-behind Best Picture win for "CODA." Additionally, it ran a strong campaign for "Wolfwalkers" for Best Animated Feature in 2020. Now, they have two films produced by John Lasseter, Pixar's former Chief Creative Officer. Lasseter was once a sure thing for awards contenders. He wrote and directed the first two "Toy Story" films, received an Oscar nomination for writing the third, and received producer credits on nearly every Pixar film through "Incredibles 2." However, he resigned from the company following harassment allegations and has been quietly developing an animation arm for David Ellison's Skydance Media ("True Grit" & "Mission: Impossible: Fallout") ever since. AppleTV+ has acquired his first two films with Skydance. Whether or not he still has the Pixar magic remains to be seen, but both films could be formidable contenders if he does.
The first of the two Lasseter-produced films, "Luck" has had a troubled production. Actress Emma Thompson departed the project in protest of Lasseter's involvement, which could be a sign of controversy if the film eventually becomes an awards player. Still, it has plenty of talent if it can avoid said controversy. It was written by the team behind the "Kung Fu Panda" films and one of the writers from "Raya And The Last Dragon." Additionally, it landed a voice cast that includes Simon Pegg, Jane Fonda, and Whoopi Goldberg and features original songs by John Debney, Tanya Donnelly, and Mt. Joy.
It is unclear if "Spellbound" is still coming out this year. It was slated for a November premiere, but within the last month, the film added "West Side Story" star Rachel Zegler to its voice cast, which suggests it may still have a ways to go. Should it be released this year, it has an even more promising awards pedigree than "Luck." Directed by "Shrek" director Vicky Jenson from a screenplay by Linda Woolverton, writer of Disney's original "The Lion King" and "Beauty and the Beast" films, along with music by Alan Menken ("The Little Mermaid," "Beauty and the Beast," "Aladdin," "Pocahontas," "The Hunchback of Notre Dame," and "Hercules"), the film certainly has the talent attached to be a serious Oscar contender. If the Lasseter controversy doesn't hamstring the film's chances, AppleTV+ sounds like it has a project that could go far in an awards race.
OTHER STUDIOS
There is a slew of other animated films coming this year. Some already have distributors. One standout is A24's stop-motion "Marcel the Shell: With Shoes On," which premiered to raves at last year's Telluride Film Festival. Whether or not the film will be eligible remains up in the air. Although the titular character is stop-motion, he functions within the real world. Still, live-action animation hybrids like the "Alvin and the Chipmunks" films have been eligible in the past, which suggests this film may be as well. It may not be as big as some of the films in the race, but it is a huge crowd pleaser and could rally support from critics group awards.
Although a long shot, the stop motion "Mad God" from Oscar-Winning Visual Effects artist Phil Tippet ("Jurassic Park" & "Star Wars: Return of the Jedi") could be a dark horse for an Oscar nomination. Distributed by Shudder, the violent animated film puts the "dark" in dark horse, but the narrative surrounding its 30-year-long production could work in its favor. And who knows, maybe the VFX branch love could turn it into a Visual Effects Oscar contender, automatically increasing its chances.
Director Dorota Kobiela's follow-up to the Oscar-Nominated "Loving Vincent" keeps a similar hand-painted looking animation style to "The Peasants," an adaptation of Władysław Reymont's Nobel Prize-winning novel of the same name. Even though it is not a mainstream contender, it is still a film with the potential for major critical support. Director Alê Abreu's follow-up to the Oscar-Nominated "Boy and the World" is a fantasy epic titled "Perlimps," boasting the director's striking animation style. It currently does not have a distributor yet, but it could certainly factor into the race with the right backers.
"Suzume no Tojimari": And finally, director Makoto Shinkai's past two films, "Your Name" and "Weathering With You," each received major critical acclaim but failed to secure Oscar nominations. Still, the filmmaker has built up quite a bit of goodwill by this point. If his latest film, "Suzume no Tojimari," is up to the same quality or even surpasses his last two films, it can be a strong contender in the hands of the right distributor.
What do you think is winning Best Animated Feature this year? Is Disney going to pull it off again, or will it be something else? Is there an animated contender that we didn't mention that you have your eye on? Please let us know in the comments section below or on our Twitter account.
​You can follow Will and hear more of his thoughts on the Oscars & Film on Twitter at @mavericksmovies