Looking back on all of the movies, performances, and moments from 2019, it's been a pretty phenomenal year. One of my favorite aspects of a film is when it incorporates the perfect song to accompany a scene. I'm not just talking about moments from musicals (although, I probably could have made a Top 10 list solely based on "A Star is Born" last year), I'm talking about any moment in a film that finds a way to incorporate music in an exciting way. Finding the perfect harmony between song and scene is a true art form and I want to highlight that.
These are my Top 10 Cinematic Musical Moments of 2019.

​​10. Crazy In Love – "Homecoming"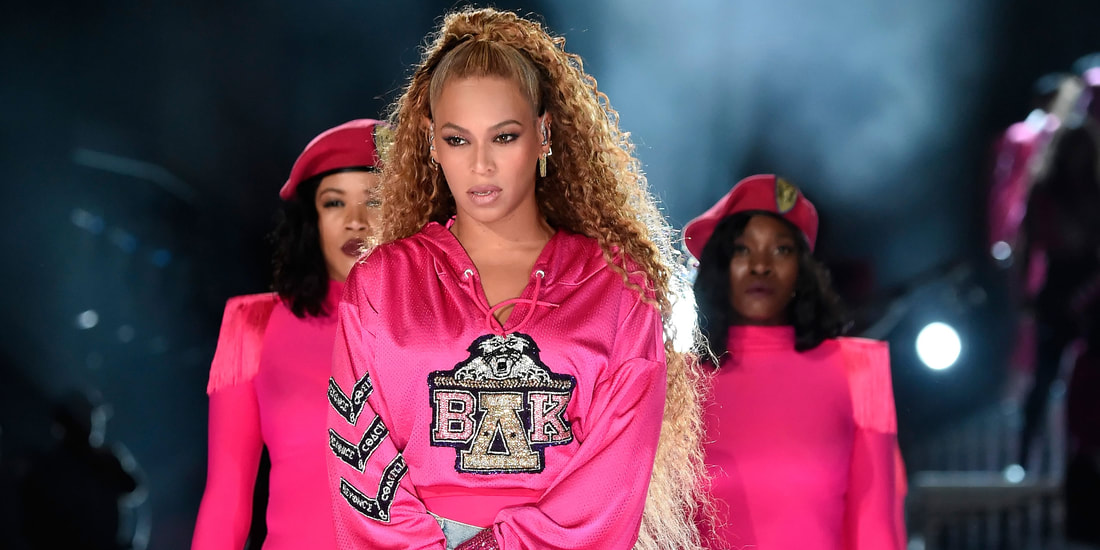 Beyoncé's "Homecoming" documentary took Netflix by storm in April. The doc showcases the performer's road to headlining two weekends at the Coachella Music Festival right after giving birth to twins. It's a concert filled with fantastic musical numbers, but right out of the gate, she gives the audience a number to remember with "Crazy in Love," one of her most iconic and recognizable songs. Beyoncé struts out onto the stage accompanied by a marching band and team of dancers in all yellow outfits performing the song with bold confidence. In the middle of the song, the dancers turn suddenly revealing all pink outfits. Hold up. What just happened? Was that a lighting effect? No! It was a seamless editing trick to show that the documentary would go back and forth highlighting both weekends of her Coachella performances. Not only is every moment of Beyoncé's performance choreographed to perfection, but the production is also a technical marvel.
9. Over The Rainbow – "Judy"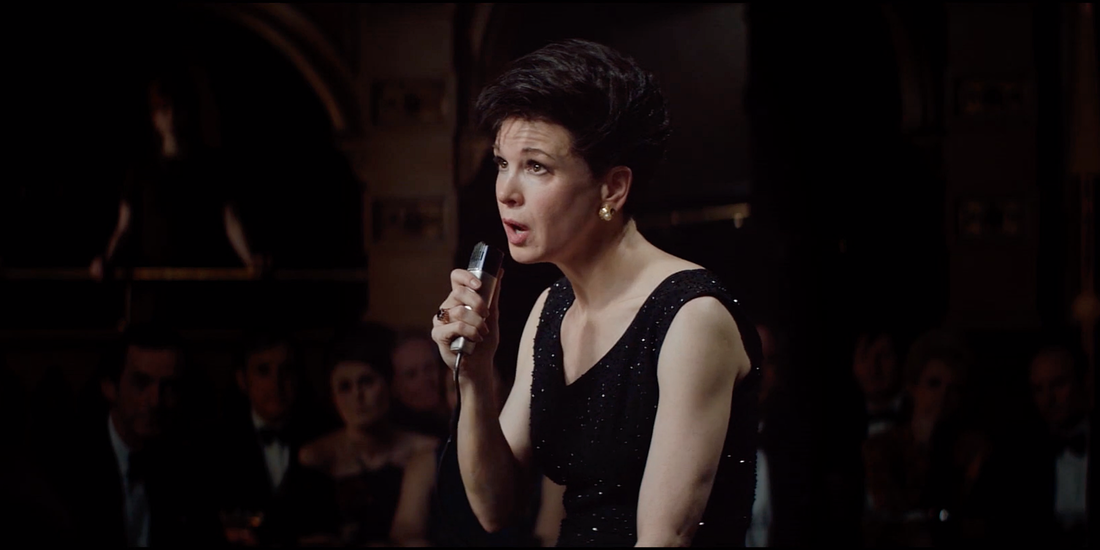 Renée Zellweger could be well on her way to winning an Oscar for her portrayal of Judy Garland in "Judy." One of the most profoundly emotional moments in the film takes place when she stands in front of a loyal audience ready to sing "Over the Rainbow," but breaks down in tears. She is exhausted. It seems she will be unable to sing another note. Suddenly, the audience begins to sing the song back to her in a beautiful moment.
"Somewhere over the rainbow skies are blue
And the dreams that you dare to dream
Really do come true"
​
This gives her the motivation to get back up and keep singing. Finally, Judy sings the iconic tune from "The Wizard of Oz" with the support of the crowd. It's wonderfully moving and powerful. Renée Zellweger shines through the scene.
8. Songwriter – "Under The Silver Lake"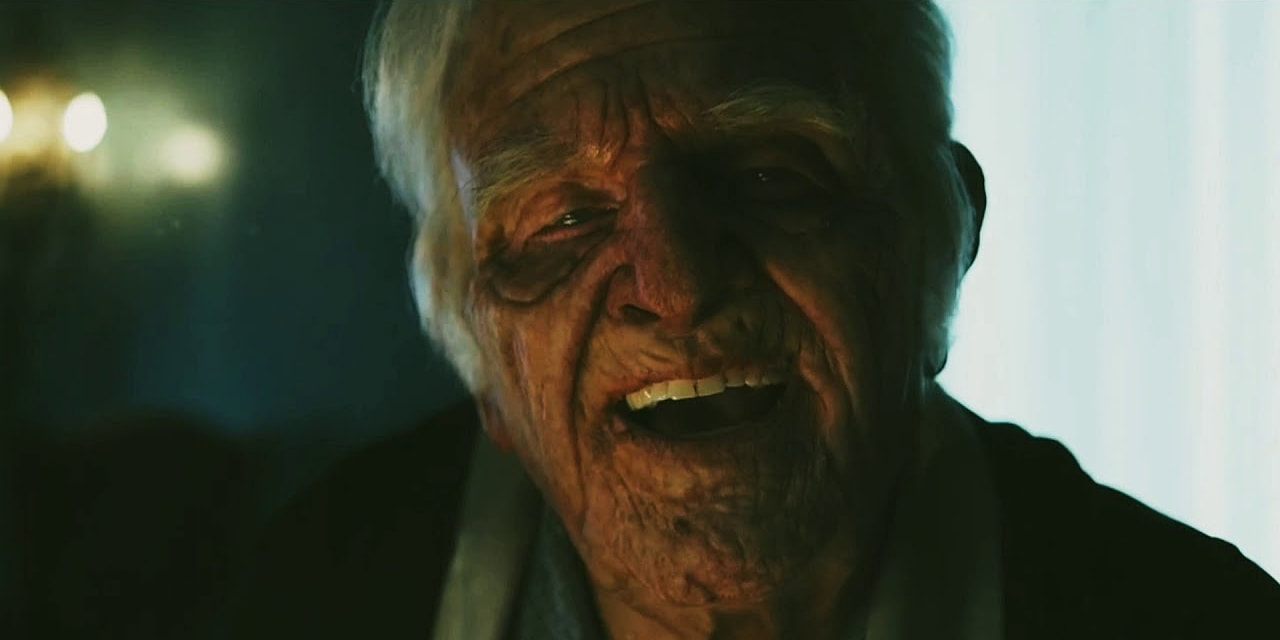 "Your art, your writing, your culture is the shell of other men's ambitions. Ambitions beyond what you will ever understand."
There's no denying that "Under the Silver Lake" is downright bizarre. What does it all mean? I don't think I'll ever decode everything that director David Robert Mitchell is trying to say. However, one of the strongest cinematic moments of the year happens when Sam (Andrew Garfield) meets an elderly songwriter who has written every hit song that's ever held meaning in his life. It's a moment that is ultimately soul-crushing. The music that's meant most to Sam is all a product of the corporate machine. The songwriter launches into a medley of hits that includes The Who's "Pinball Wizard," Nirvana's "Smells Like Teen Spirit," Backstreet Boys' "I Want It That Way," and the Arrows/Joan Jett & the Blackhearts' "I Love Rock 'n' Roll." Is this man the devil or just a product of a big-money corporation? Who knows. All I know is the moment the Pixies' "Where Is My Mind?" kicks in, you know you're watching a great scene.

​7. Royals – "Hustlers"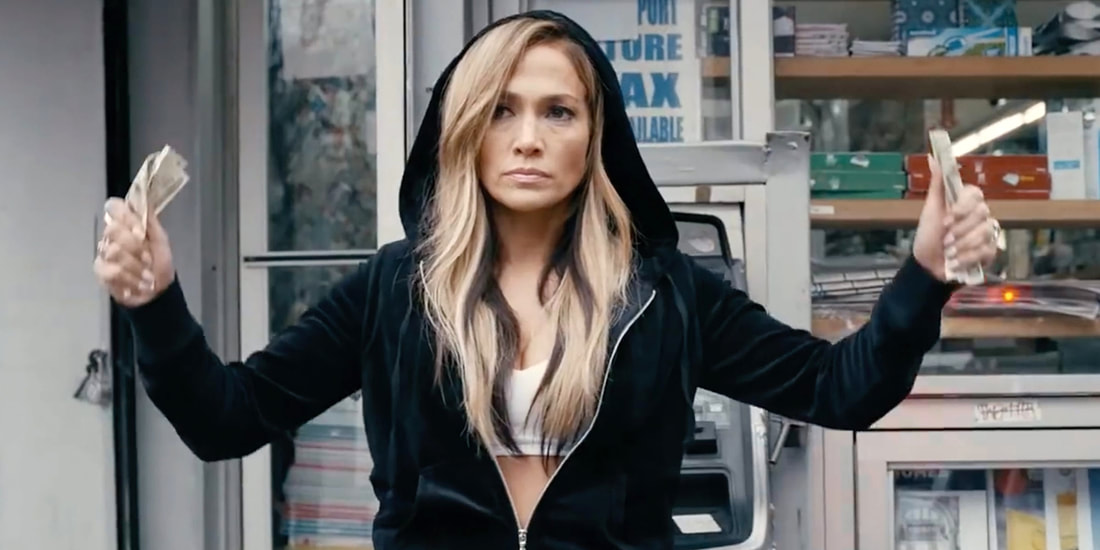 ​"We don't care; we're driving Cadillacs in our dreams."
The truth is, I could put several scenes from "Hustlers" on this list, but "Royals" fits it so well. After the ladies of "Hustlers" spend a major portion of the film scamming Wall Street men out of their money, it was only a matter of time before they got caught. With the police on their tail, the group is tracked down as Lorde's "Royals" kicks in. Romona (Jennifer Lopez) walks down the street confidently in her diamond crown encrusted Juicy Couture jacket to withdraw cash, only to find a group of police officers surrounding her. She surrenders as a massive amount of cash flies away in the wind. The chorus kicks in at the perfect moment as Lorde sings:
"We'll never be royals
It don't run in our blood
That kind of Lux just ain't for us
We crave a different kind of buzz
Let me be your ruler, you can call me Queen Bee
And baby I'll rule (I'll rule I'll rule I'll rule)
Let me live that fantasy"
As the women get arrested one by one, the song lyrics parallel their journey throughout the film. They were on the outside looking in, living a fantasy that could never be a reality.
6. Show Yourself – "Frozen II"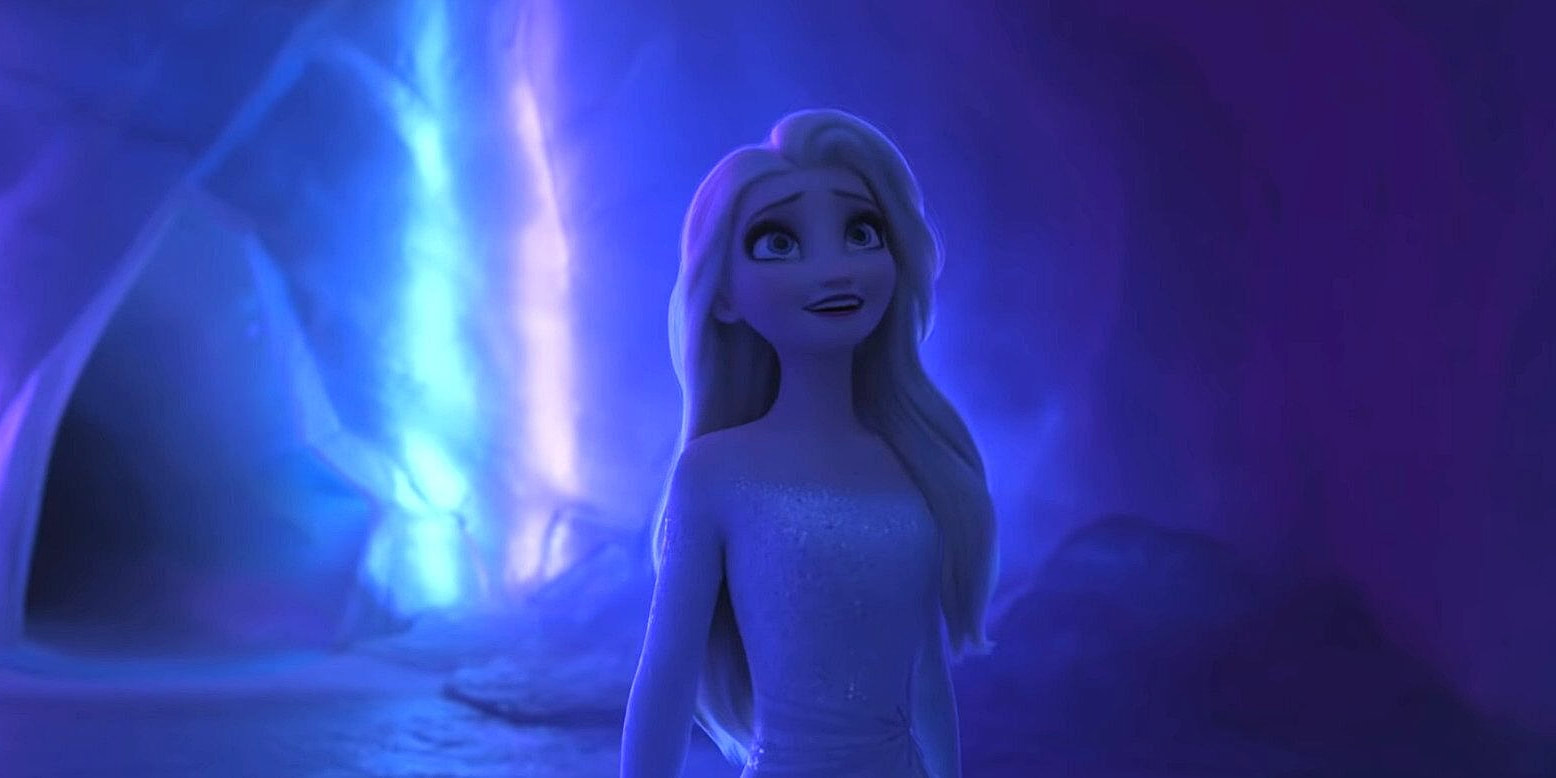 I went back and forth on whether to put "Into the Unknown" or "Show Yourself" in this slot, but ultimately I feel that "Show Yourself" is a more dynamic scene for Elsa in "Frozen II." After traveling to the Enchanted Forest and breaking away from Anna, Olaf, and Sven, she finally finds the magical island of Ahtohallan. It's there that she finds what she's been looking for all along, breaking into the beautiful ballad "Show Yourself," explaining she is the missing bridge between Arendelle and the Enchanted Forest. In the bridge of the song, her mother appears as the voice that's been calling out to her. "Come, my darling, homeward bound," and Elsa answers her, "I am found!" I admit that moment had me a little misty-eyed in the theater. The scene boasts spectacular animation, and perhaps the biggest revelation, with Elsa letting her hair down. Goodbye to the braid!
5. Being Alive – "Marriage Story"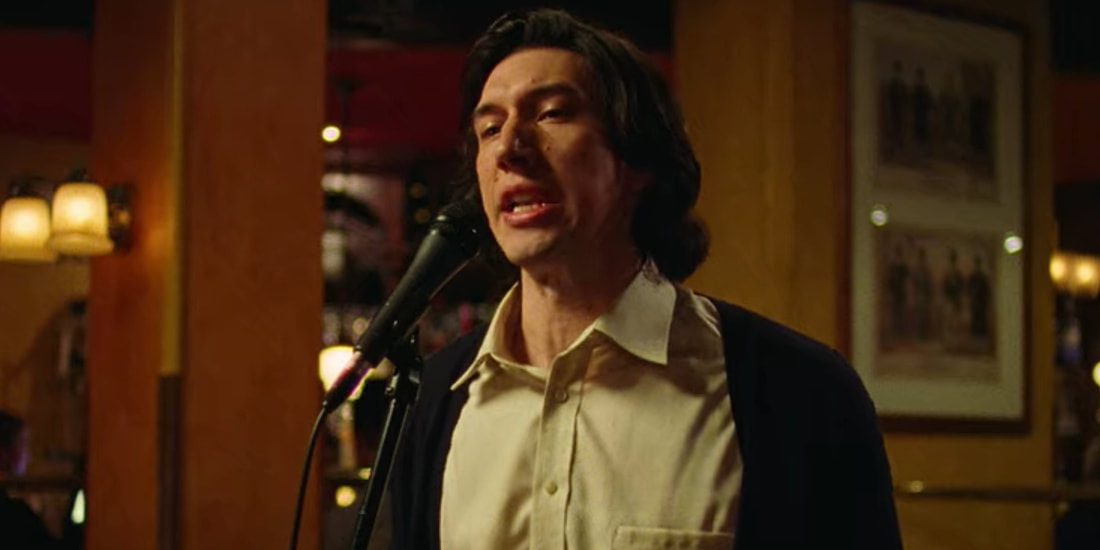 ​"Marriage Story" is a gut-punch of emotion. The story of Charlie and Nicole's deteriorating relationship is heartbreaking to watch, yet expertly brought to screen. One moment that I can't stop thinking about is when Charlie (Adam Driver) gets up in a restaurant to sing Sondheim's "Being Alive." The scene serves as a symbol for his character's journey through the film.
"Somebody crowd me with love
Somebody force me to care
Somebody make me come through
I'll always be there
As frightened as you"
The lyrics perfectly portray everything he feels: "But alone, is alone not alive." His stubbornness has contributed to the separation of his family, yet it's too late to go back. There's nothing he can do to undo the mistakes leading to his divorce; all he can do is go forward and try to repair the damage. Adam Driver's delivery of this scene is exceptional. There are no frills or effects here. It's just a man on stage singing through his pain, and it's unforgettable.
4. Sixteen Hundred Men – "1917"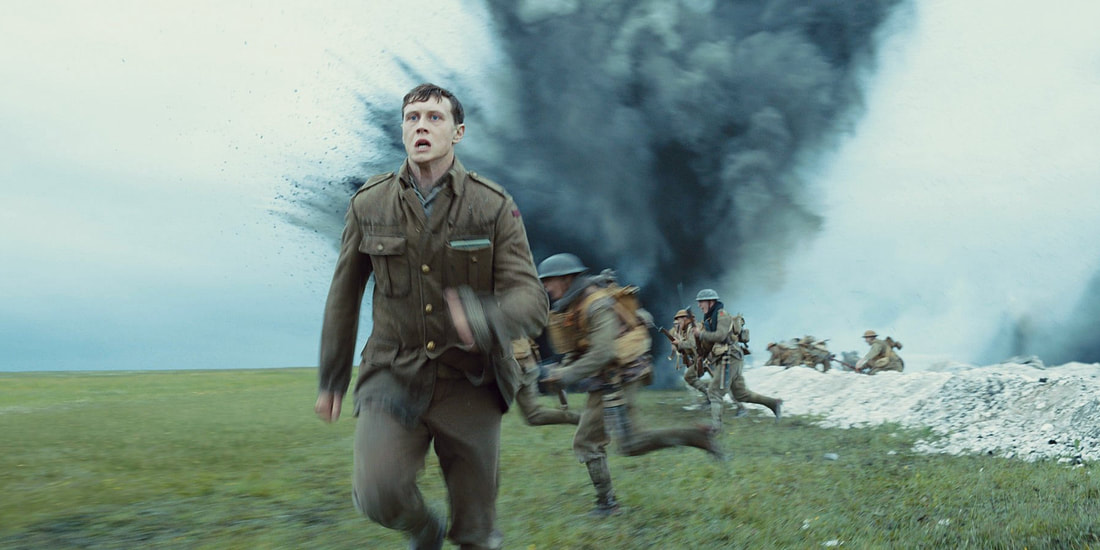 I was a fan of several original scores this year, including Bobby Krlic's for "Midsommar," Alan Silvestri's for "Avengers: Endgame," and Randy Newman's for "Marriage Story." However, the only score that makes it on this list is Thomas Newman's pulse-pounding composition for "1917." Newman's score contains a sense of gravitas and emotional depth through the very core of Sam Mendes's war epic.
If you have watched this film on a big screen, you know exactly why this scene made it here. After being on the edge of your seat for almost two hours, Corporal Schofield (George MacKay) makes it to the final stage of his monumental journey, only to be ignored by nearly everyone he encounters. When it seems that no one will listen to his pleas, he leaves the safety of the British trenches unprotected with the hope that he can save the lives of sixteen hundred men by finding the general to stop the attack. Schofield runs for his life as Newman's score takes flight with pounding drums, commanding horns, and sweeping violins. A wave of explosives go off all around Schofield as he collides with soldiers in every direction, but it doesn't stop him. He's determined to complete the mission. The music accompanies him like a battle cry for his perseverance.

3. Rocketman – "Rocketman"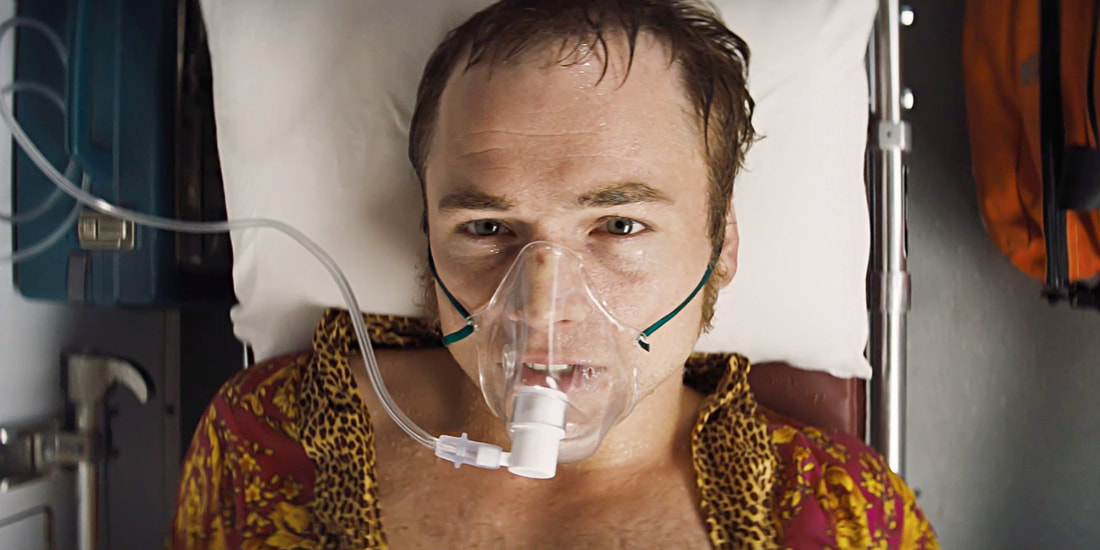 There are so many fantastic musical sequences throughout "Rocketman" that it's so difficult to pick just one. "Saturday Night's Alright for Fighting" and "Crocodile Rock" could easily be in this slot. Taron Egerton's performance makes every scene so enjoyable to watch. However, the artistic direction and performance of the "Rocketman" scene lends itself as my favorite moment in the film.
As Elton John struggles in the face of addiction and depression, he attempts suicide in the pool at his house. While underwater, he sees a vision of himself as a young Reginald Dwight playing the song "Rocketman" to him. He is pulled out of the pool where doctors rush to save his life as the song continues. At the crescendo of the song, an exhausted John puts his demons behind him and plays Dodger Stadium for a sold-out crowd.
"And I think it's gonna be a long long time
'Till touch down brings me round again to find
I'm not the man they think I am at home"
When the song ends, he blasts off the stage and flies away like a true rocketman. He goes from a personal low point to flying high in the sky. It's a haunting yet beautiful moment that signifies how John went from the darkest moment of his life and turned it into a show for audiences to enjoy. When he turns the stage presence on, nothing else can touch him.
2. Heroes – "Jojo Rabbit"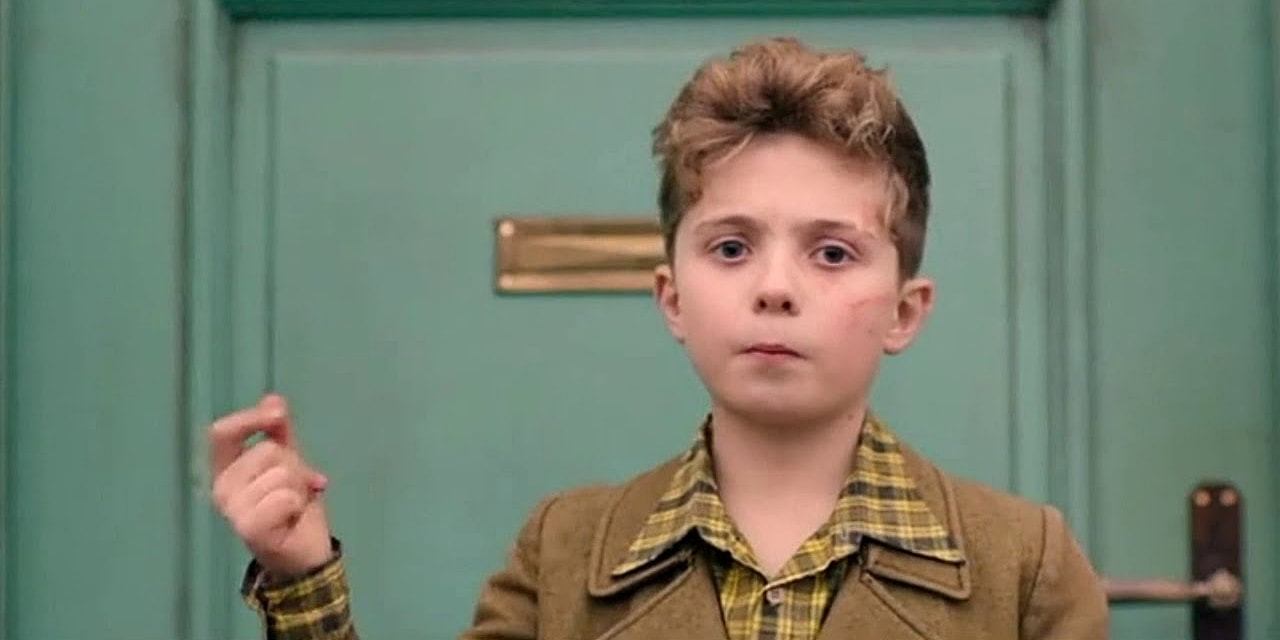 "Dancing is for people who are free."
"Jojo Rabbit" is a brilliant blend of satire, drama, and comedy. No film of 2019 impacted me the way it did on an emotional level, especially the final scene. Jojo (Roman Griffin Davis) has finally defeated his blind nationalism to Hitler and turned away from Nazism. After the trauma of losing her family to a concentration camp and being forced to hide away in crawl spaces, Elsa (Thomasin McKenzie) can walk free. As she and Jojo stand outside together, they don't know what the future holds. Where will they go? What will they do? For now, they'll dance. The German version of David Bowie's "Heroes" kicks in, as the two dance in the street to celebrate freedom from Hitler's Nazi regime. Together they share their best, and most awkward moves, as the screen cuts to black. It's a beautiful moment of emotional catharsis that wraps up the film perfectly.
1. Out Of Time – "Once Upon A Time…In Hollywood"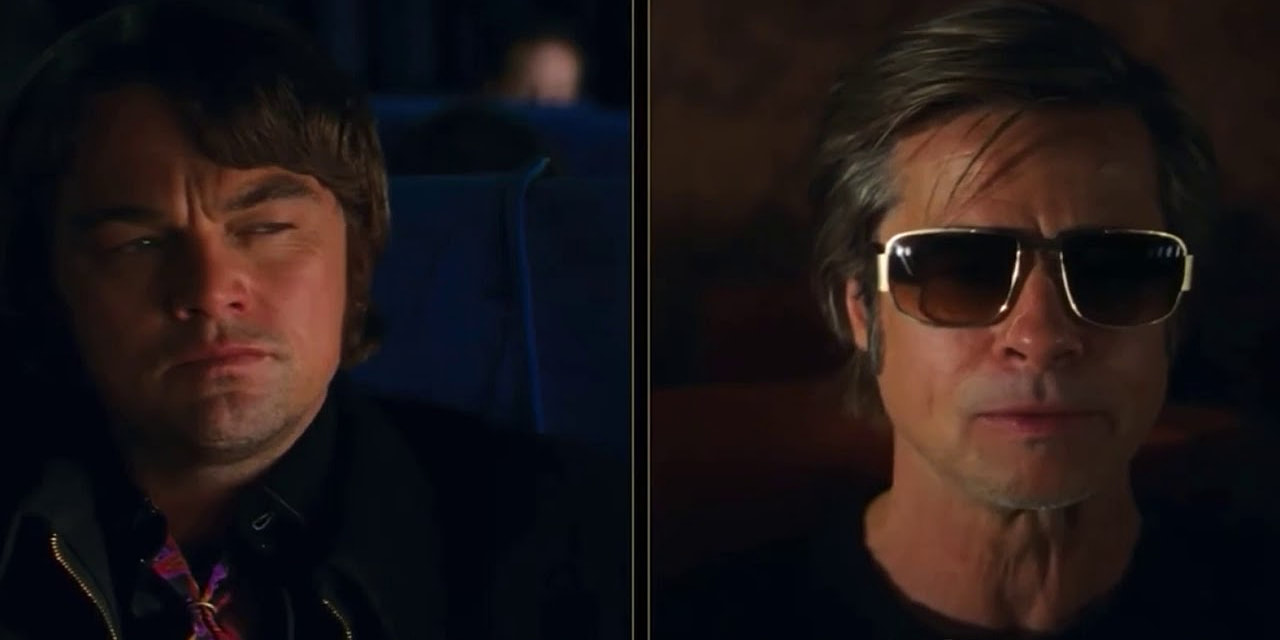 In Quentin Tarantino's 9th film "Once Upon A Time…In Hollywood," Rick Dalton and Cliff Booth are out of time. The jig is up for two Hollywood has-beens as Tinseltown says goodbye to Cowboys and hello to hippies. Change is the one constant in life and Hollywood. After the two finish filming a group of Westerns in Italy, they return to the US without a plan. Cliff won't be Rick's stunt man anymore, and Rick doesn't have any new roles lined up. 1970 is dawning on the horizon, and the safety of the '60s is gone. Cue the Rolling Stones' "Out of Time":
"You're obsolete, my baby, my poor old fashioned baby
I said baby, baby, baby you're out of time"
What's so brilliant about this sequence is the way it encompasses so many feelings and the characters barely have to say anything. The lyrics perfectly capture the state of Rick and Cliff; that both their professional careers and friendship have hit a roadblock. There's a deep sense of melancholy to the scene also as we see shots of Margot Robbie's Sharon Tate, knowing based on history that this is her final night alive and she too is running out of time….or so we think. The neon lights of Hollywood flicker on as the summer August day turns to night and Cliff and Rick prepare for a night that will change their lives forever. Baby, baby, baby, they're out of time.
Thanks for reading through this list! What were your favorite movie musical moments of 2019? Let us know in the comments section below or on our Twitter account.

​You can follow Rebecca hear more of her thoughts on the Oscars and Film on Twitter at @rebeccadaniel95