This morning's announcement of the lineup for the 79th annual Venice International Film Festival surely brought excited smiles to the faces of movie lovers around the world with its collection of so many of the year's most anticipated titles in one place. Indeed, the number of world-class filmmakers bringing their latest work to the Biennale this year is arguably as concentrated as in any festival lineup in recent memory. If there is one striking similarity that a number of these directors have in common is that so many have been away from cinema for far too long. For Darren Aronofsky ("The Whale") and Martin McDonagh ("The Banshees of Inisherin"), for example, it's been five years since they last made a feature film. For Alejandro González Iñárritu ("Bando"), it's been seven, and for Todd Field ("TÁR"), it's been a long 16 years since his last feature film. But they'll all be here in Venice.
But why have so many of these directors chosen this particular festival to premiere their new films? Certainly, Venice audiences in the past have shown their appreciation of the artistry displayed by these filmmakers. Still, a second, even more important reason is that the Venice competition unofficially kicks off the all-important fall awards season that helps to determine which films will be seriously considered as award contenders for the rest of the year. And in recent years, the festival's influence has only grown. In fact, just last year, no less than five films which premiered in competition at Venice — "Spencer," "Parallel Mothers," "The Lost Daughter," "The Hand of God," and "The Power of the Dog" — earned major Oscar nominations, and one film shown out of competition last year, "Dune," went on to win five Academy Awards. So Venice truly looks to be setting the awards table for 2022.
On a personal note, I am over-the-moon excited at this year's lineup because, for the first time, I'll be there on the ground in Venice covering all aspects of the festival for Next Best Picture, and, from the looks of this killer lineup of films, it's going to be a daunting task. Indeed, I will eat very well film-wise with this amazing banquet the festival has offered. But, at the risk of belaboring a metaphor, I just have to be careful not to stuff myself too quickly.
I need a game plan. So I've come up with these 12 films as my starting off point for what promises to be an unforgettable Venice Film Festival…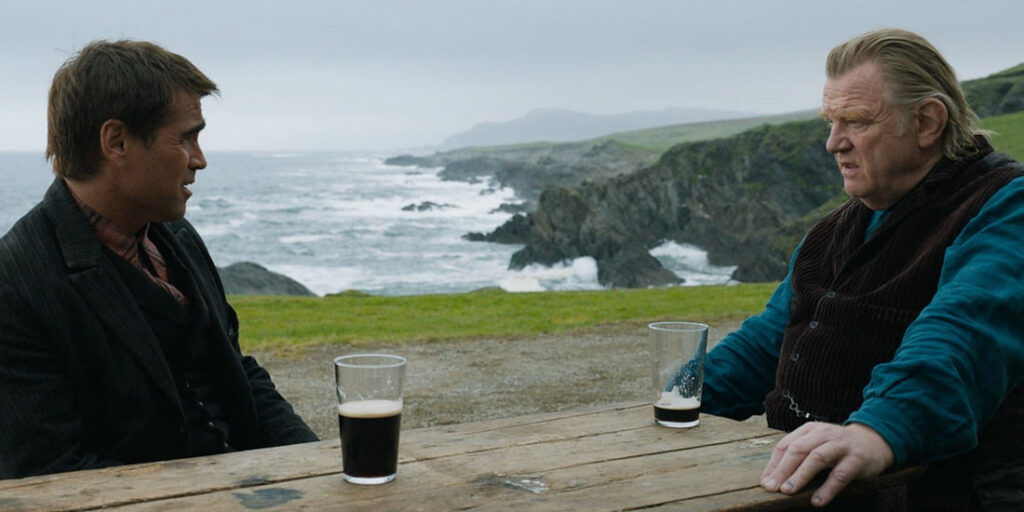 THE BANSHEES OF INISHERIN
Dir. Martin McDonagh (Searchlight Pictures)
As much as I love the high-concept films of writer/director Martin McDonagh ("Three Billboards Outside Ebbing, Missouri"), I also have a soft spot for his stage plays, particularly his smaller dramas that explore life in the small towns and villages of Ireland and the complex lives of the people who inhabit them. That these small gems had yet to be told on the screen was slightly disappointing, but no more. With the Venice premiere of his latest, "The Banshees of Inisherin," movie audiences will finally be able to see that other side of McDonough where he burrows deep into his characters, capturing the joys and sorrows of small-town Irish life. Only adding to the excitement of "The Banshees of Inisherin" is the reunion of McDonagh's "In Bruges" team of Colin Farrell and Brendan Gleeson, two actors from whom McDonagh always seems to bring out something extra.
BARDO (or FALSE CHRONICLE OF A HANDFUL OF TRUTHS)
Dir. Alejandro González Iñárritu (Netflix)
In his first film since his back-to-back Oscar-winning works on 2014's "Birdman" and 2015's "The Revenant," Iñárritu returns to film in Mexico with this personal journey through his and his country's past. Early comparisons have been made to his colleague Alfonso Cuarón's celebrated "Roma" and several members of Cuarón's production team — Oscar-winning Mexican designer Eugenio Caballero and production designer Anna Terrazas — are on board here. Just as promising will be cinematography by Darius Khondji and the much-anticipated lead performance by Daniel Gimenez Cacho as a filmmaker returning to Mexico as he faces an existential crisis in his life. As a big fan of Iñárritu's last Mexican-shot film, 2001's "Amores Perros," I'm anxious to see what a return home can bring out in his work.
BLONDE
Dir. Andrew Dominik (Netflix)
For what feels like years now, Andrew Dominik's "Blonde" has been the focus of a huge amount of speculation in film circles. Using author Joyce Carol Oates' historical novel as a jumping-off point, many wonder what Dominik's take on cinematic legend Marilyn Monroe will be. Will his fictionalized Marilyn be treated as an unsung feminist icon? A tragic Hollywood victim? Or, more excitingly, something else entirely? Adding to the often-fevered speculation is the first major starring performance of Ana de Armas, the film's reported 165-minute run time, and perhaps most intriguingly, the film's NC-17 rating, the first for a major film since 2011's "Shame." In this age of changing sexual mores, just what kind of content rates an NC-17 these days? All will be answered in a few weeks.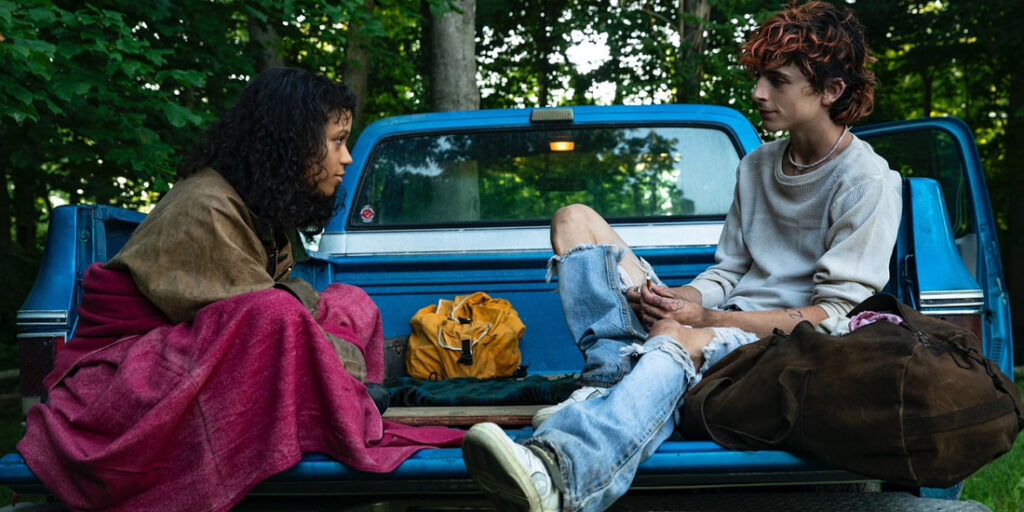 BONES & ALL
Dir. Luca Guadagnino (United Artists Releasing)
The much-anticipated reunion between "Call Me By Your Name" director Guadagnino and his star Timothée Chalamet is an adaptation of the Camille DeAngelis novel that begins as a road journey with a young woman with a dark secret (Taylor Russell) teaming up with a disenfranchised drifter (Chalamet). Together they roam the streets of Reagan's America, searching for some direction in their lives. Eventually, the woman's horrifying secret comes to light as she learns to embrace her dark side. Guadagnino is not averse to embracing horror himself (as anyone who has seen his remake of "Suspiria" can attest). Still, I'm intrigued to see him pull off that darkness with the talented young actor whom he helped make a star.
DON'T WORRY DARLING
Dir. Olivia Wilde (Warner Bros. Discovery)
Olivia Wilde's much-anticipated sophomore effort suggests a tone very different from her acclaimed debut, 2019's female buddy comedy "Booksmart." "Don't Worry Darling" is a psychological thriller set in the town of Victory, an idealized company town populated by the male employees of the mysterious Victory Fund and their trophy wives. But one woman senses something that's not quite right about Victory. The much-buzzed-about Black List script by brothers Shane and Carey Van Dyke is a major draw, as is Wilde's direction and her starry cast — Florence Pugh, Harry Styles, and Chris Pine. One personal lure: the film was shot in 2020, just a few blocks from my house in Palm Springs, and I'm curious to see what my pals Flo, Har, and ol' Chris were actually up to back then.
THE MASTER GARDENER
Dir. Paul Schrader
In recent years, Paul Schrader has been a regular at the Venice Film Festival, which premiered his two most recent films, 2019's "First Reformed" and 2021's "The Card Counter." This year, the Biennale is returning the favor by honoring him with a Golden Lion for Lifetime Achievement, so it's no surprise that the Oscar nominee is bringing along his 24th film as director, "The Master Gardener," The film, which is being shown out of competition, is, like most of his recent work, a dark character study, this time of a horticulturist Narvel Roth (Joel Edgerton) who becomes a gardener for a wealthy woman (Sigourney Weaver), whose troubled great-niece (Quintessa Swindell), triggers dark secrets to emerge from Roth's past. When Schrader goes dark (and, let's be honest, when doesn't he?), I'm there for it.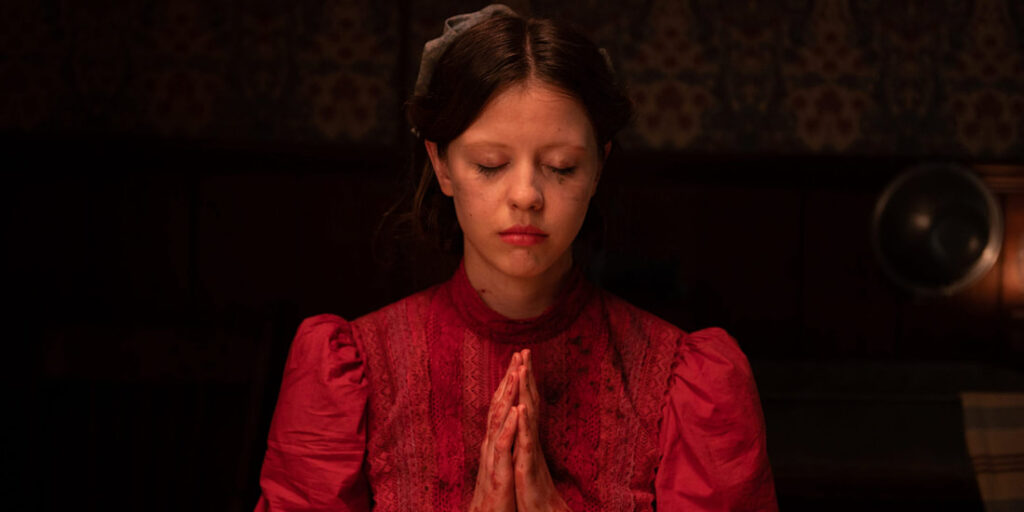 NO BEARS
Dir. Jafar Panahi
Seeing Jafar Panahi's "No Bears" on the list of Venice offerings was enormously satisfying for two reasons: first, the chance to see a new Jafar Panahi film is one I would never pass up, and "No Bears," with its parallel love stories in which the partners are thwarted by hidden, inevitable obstacles, the force of superstition, and the mechanics of power, seems totally in his wheelhouse. The second, more important reason is that Panahi's film being part of the international festival will shed an additional spotlight on his current case. On July 19, the filmmaker was arrested and sentenced to six years in prison for supporting protests against Iran's repressive government, and despite international outcry, he remains behind bars. "No Bears," the film, will speak for itself, but the festival spotlight will provide a welcome platform so the dire plight of its filmmaker can be heard as well.
PEARL
Dir. Ti West (A24)
"Pearl," the prequel to Ti West's terrific 2022 slasher film "X," was shot immediately after photography was completed on the first film, but who could have guessed we would get to see it so quickly? Tantalizingly teased at the end of "X" in a post-credits teaser, "Pearl" focuses on the backstory of "X's" murderous landlady Pearl (Mia Goth, who co-wrote this script with West). Set in 1918 during World War I, "Pearl" explores how the boarding house that was the setting for the massacre in "X" was established and how dark forces shaped Pearl into becoming the homicidal maniac we know (and kinda love) from that film. If "X" was inspired by "The Texas Chainsaw Massacre," West has promised that "Pearl" would be shot in the lush Technicolor style of the 1950s melodramas by Douglas Sirk. Well, of course, it will!
THE SON
Dir. Florian Zeller (Sony Pictures Classics)
"The Son," the second in the trilogy of family plays by writer/director Florian Zeller, comes to the screen with a high bar to clear. After all, the first film, 2020's "The Father," was a spectacular success, earning star Anthony Hopkins his second Academy Award and an Oscar for Zeller and co-writer Christopher Hampton for their screenplay adaptation. Hopkins reunites with Zeller and Hampton for "The Son," but the focus of the new film is on Hugh Jackman's Peter, a career-driven divorced father whose 17-year-old son Nicholas (Zen McGrath) moves in with him and Peter's new partner Beth (Vanessa Kirby). Peter is anxious about giving Nicholas the care he never received from his father, but Peter's obsession with correcting the past jeopardizes his relationship with Nicholas in the present. With that cast and this juicy premise, I am salivating at the thought of seeing "The Son."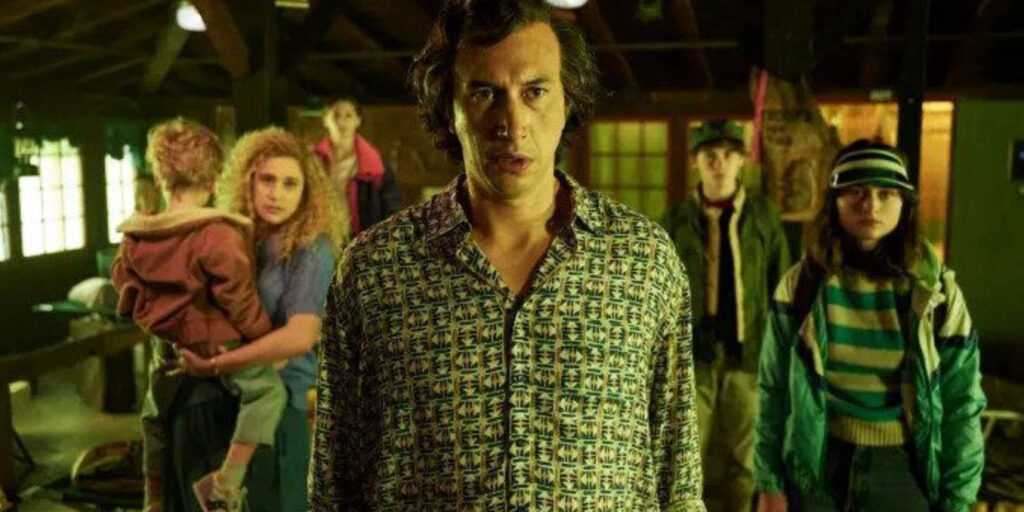 TÁR
Dir. Todd Field (Focus Features)
Todd Field. That's all I needed to hear. It's been 16 years since the one-two punch of Field's first two films, "In the Bedroom" (2001) and "Little Children" (2006), and the opportunity to see the Venice premiere of "TÁR," his long-awaited third film, has gotten this Field fan very excited. Cate Blanchett stars as the fictional Lydia Tár, the first female conductor of a significant German orchestra who is about to record a career-capping symphony when fate intervenes, and she must rely on the support of her six-year-old adopted daughter Petra for emotional support. Blanchett, who presided over the Venice main jury in 2020, is rumored to be giving a stellar performance here, which raises the anticipation level for "TÁR" even higher.

THE WHALE
Dir. Darren Aronofsky (A24)
The prospect of Darren Aronofsky returning to Venice, where his 2017 film "mother!" was the succès de scandale of that year's festival, is enough to thrill any movie lover. His latest, "The Whale," based on the play by Samuel D. Hunter (who also wrote the film's screenplay), promises to be yet another provocative offering. Indeed, the story of Charlie (Brendan Fraser), a 600-pound middle-aged man who is still in such deep mourning over his gay lover's passing that he has decided to eat himself to death, might be enough to give another filmmaker pause. But Aronofsky's proven fearlessness, plus a cast of the caliber of Fraser, Sadie Sink, and Samantha Morton, suggest that festival-goers may have something very special awaiting them.
WHITE NOISE
Dir. Noah Baumbach (Netflix)
Writer/director Noah Baumbach stunned Venice audiences three years ago when his "Marriage Story" premiered at the Biennale, and he returns this year with the festival's Opening Night selection, "White Noise." In Baumbach's celebrated filmography, "White Noise" marks the first adaptation from another source (in this case, author Dom DeLillo's 1985 breakthrough novel). The political sci-fi premise of "White Noise" — the family of a Hitlerian studies professor must face death as a toxic black cloud looms over their Midwest home region — may sound more like Jordan Peele than Noah Baumbach. But the core of the story is family, a theme that has been the core of some of Baumbach's finest films, and with Adam Driver and Greta Gerwig on board as stars, this promises to be one exciting Opening Night.
If this starry dozen of festival films weren't enough, many more will be offered both in and out of competition:
"Dead for a Dollar" — The first Walter Hill-directed Western in 27 years, starring Christoph Waltz and William Dafoe. Nothing more needs to be said.
"A Couple" — The latest film by 92-year-old documentary legend Frederick Wiseman. I don't care if it's 10 hours long (and knowing Wiseman, it just might be); I'll try to catch it.
Two additional documentaries of note: Oliver Stone's "Nuclear" and "A Compassionate Spy," the latest from Steve James ("Hoop Dreams").
"The Eternal Daughter" — Joanna Hogg follows up her two "Souvenir" films with a mystery drama starring festival favorite Tilda Swinton.
Finally, a trio of French films in the running to be that country's Oscar designee: Romain Gavras' "Athena," a Netflix film that spins a tragic tale of three siblings; Rebecca Zlotowski's "Other People's Children," a drama starring Virginie Efira ("Benedetta"); and documentarian Alice Diop's first fiction film, "Saint Omer."
Once the festival begins, I will be tweeting back my initial impression of each film right after its screening, offer longer in-depth reviews as the festival progresses, and pass along any gossip or shade I pick up along the Lido. Just keep your eyes on Next Best Picture for more in the upcoming weeks. What are you most looking forward to seeing from the 2022 Venice International Film Festival? Please let us know your thoughts in the comments section below or on our Twitter account.
You can follow Tom and hear more of his thoughts on the Oscars and Film on Twitter at @thomaseobrien