​By Will Mavity
A few weeks ago, the Academy announced some long overdue changes to its Original Score and Original Song Categories. After years of many Original Score nominees snagging nominations based on the credentials of their composers ("Skyfall," "Passengers," "Star Wars: The Last Jedi" etc), The Academy will instead institute a method, not unlike that used for determining Visual Effects and Makeup nominees. Academy music members will attend a presentation of 15 shortlisted films where scores will be performed along with onscreen footage. Presumably, we will end up with a more creative set of nominees as a result of this process.
Only time will tell which 15 films will end up on this year's shortlist (And just as with the VFX and Makeup shortlists, surely there will be some irritating snubs), but for now, here are the 15 scores we at Next Best Picture are most excited about for the rest of this year (And no…these are not the 15 scores I am predicting to make the list).
​"Backseat" & "If Beale Street Could Talk" – Nicholas Britell
Nicholas Britell only has a few credits to his name ("The Big Short," "Battle Of The Sexes" & "Free State of Jones"), but in a short span, he's already snagged an Oscar Nomination for his work in "Moonlight." His haunting strings were an integral part of the Best Picture-winning film's marketing. Even in less memorable projects, like last year's "Battle Of The Sexes," his music was a standout. Now, Britell is reuniting with his "Moonlight" director, Barry Jenkins for the hotly anticipated "If Beale Street Could Talk" as well as Adam McKay's star-studded Dick Cheney ensemble project, "Backseat."
"Eighth Grade" – Anna Meredith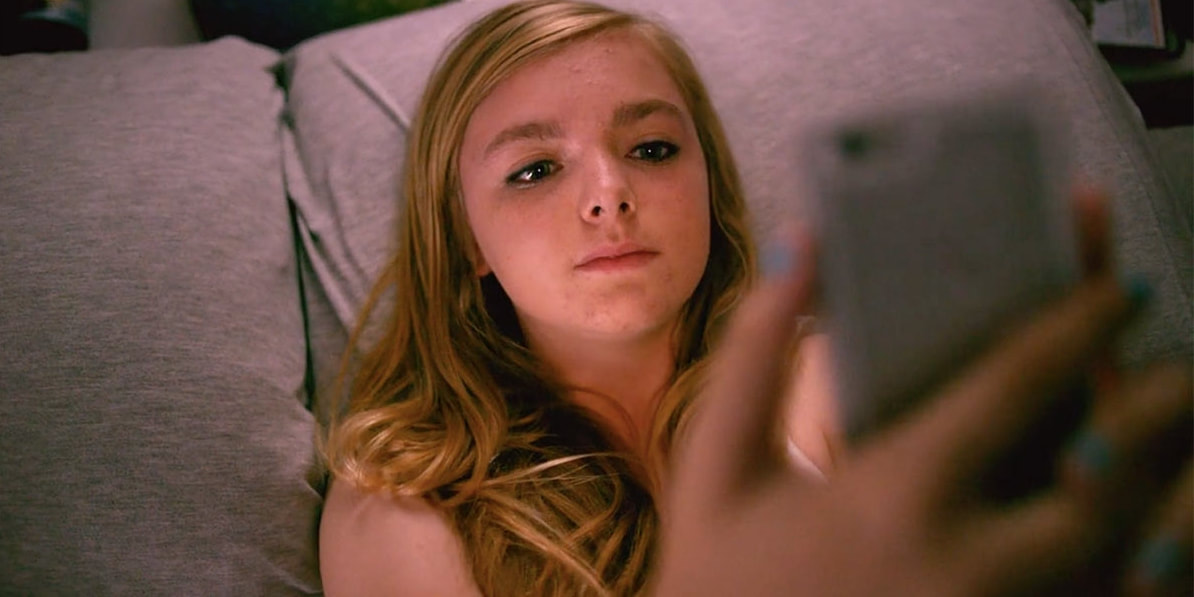 I'm cheating with this one, as I have already heard the score in context (Check out Matt's review from Sundance here). Suffice it to say, this electronic score was a tremendous standout during my first viewing of the film, evoking a whirlwind of emotions (Even horror at times) to accompany a journey through Bo Burnham's love letter to a particularly cringe-inducing time in people's lives. The score is all the more impressive because it is only Meredith's second film score.
"First Man" – Justin Hurwitz
Did you see "La La Land?" And if so, did you like the music? Oh, it was one of the best scores of the 21st Century? Oh, perfect. Then presumably, you'll be interested in that composer's next score, especially since it sees him reteaming with his "La La Land" director, Damien Chazelle. In keeping with a long tradition of excellent scores for films set in space (See "Gravity," "Interstellar," "Sunshine" etc.), presumably this 'mission movie' will provide some epic, sweeping tracks to accompany the film's recreation of the first trip to the moon.
"Halloween" – John Carpenter
John Carpenter penned one of the most iconic horror scores in history when he created the "Halloween" franchise. His scores for "The Thing" and "Assault On Precinct 13" were no less impressive. Now, after a 17-year composing hiatus, Carpenter returns to score Blumhouse's "Halloween" reboot. Carter has implied that his contributions to the film will not just be a rehash of his original horror theme, but rather a new or at least partially new creation.
"Happytime Murders" & "Aquaman" – Rupert Gregson Williams
After years of languishing in his brother Harry's shadow, Rupert Gregson Williams has left a lasting mark on the world of film scores. His work on "Hacksaw Ridge" received acclaim, while his triumphant "Wonder Woman" score was considered one of the best superhero scores of the 21st century. Now Gregson William offers two very disparate scores this year. The first is Brian Henson's R-Rated puppet noir. Presumably, Gregson Williams' score will evoke both brassy film noir tropes and Jim Henson Muppet-esque music. The resulting combination (Particularly with a composer as strong as Gregson Williams) sounds irresistible. The second, "Aquaman," sees the composer returning to the DC universe, hopefully, this time finding a creative way to evoke the undulating sounds of water, not unlike Alexandre Desplat's Oscar-winning work in "The Shape Of Water" this year.
"Hotel Artemis" – Cliff Martinez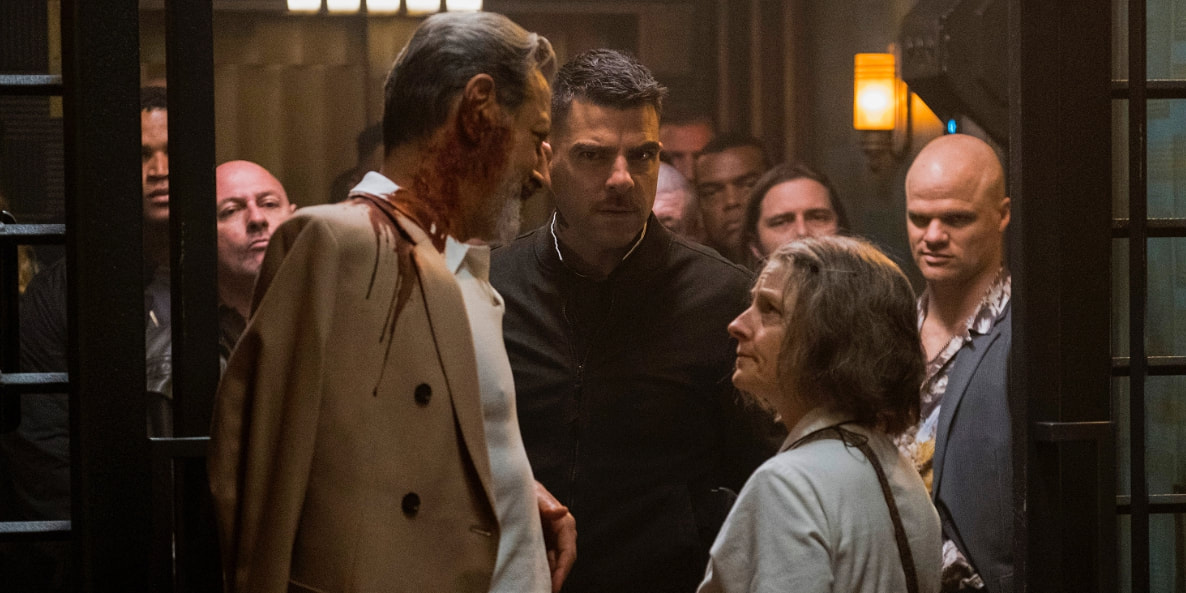 With films like "Drive," "The Neon Demon" and "Contagion" on his resume, it is safe to say Martinez is one of the industry's most talented electronic composers. Any score he works on is sure to combine bombast with a noir-ish moodiness. Artemis appears to be a "John Wick" or "The Raid" style action film, and as such, we can expect plenty of propulsive badassery from Martinez.
"Howard" – Alan Menken
Given that 8-time Oscar winner, Alan Menken is the man who brought us scores like "Aladdin," "Beauty And The Beast," "The Little Mermaid" and pretty much anything else that was part of your childhood, it isn't surprising that we would be anticipating any new score from the legendary composer. This particular score has an added emotional heft, though. "Howard" is a documentary focusing on the life of Howard Ashman, Menken's frequent composing partner. Ashman died of AIDS at 39, weeks before "Beauty And The Beast" was released (And thus, won his Oscar posthumously). The fact that the tribute to this composing titan is scored by his long-time collaborator makes this particular score unmissable.
"Mary Poppins Returns" – Marc Shaiman
Given the fact that the original "Mary Poppins" is considered an all-time feat in film music composition, Marc Shaiman certainly has big shoes to fill. The 5-time Oscar nominated composer seems more than up to the task, given his previous musical experience both onstage and onscreen (He composed the Broadway show, "Hairspray," among many other projects), and has even composed multiple Oscars broadcasts. Seeing him team up with Lin Manuel Miranda (Who is writing original songs for the film) suggests we are in for a treat.
"Mary Queen of Scotts" – Max Richter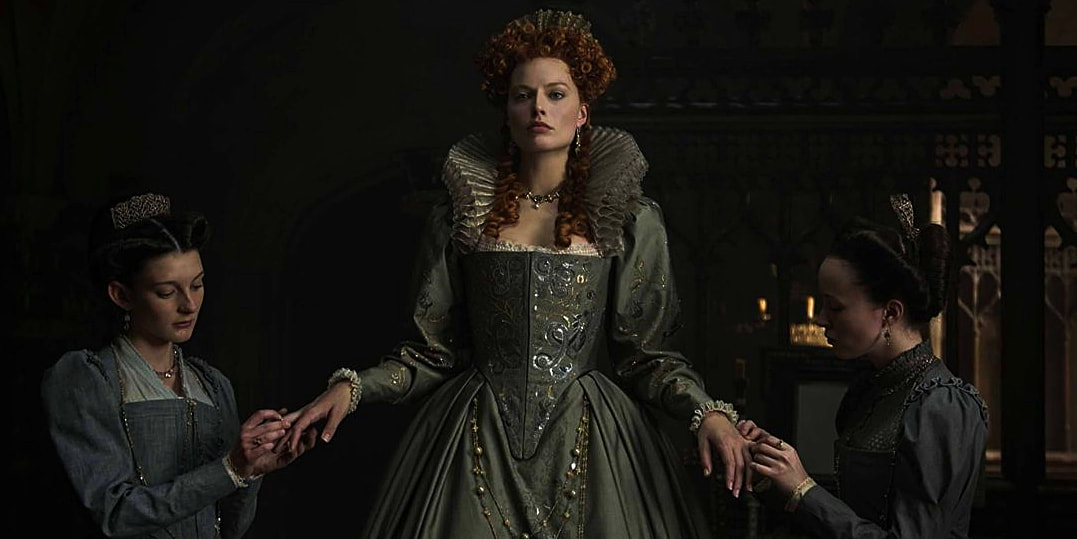 No one can work violin strings and heartstrings like Max Richter. If you almost cried in "Arrival," those haunting strings at the beginning and end weren't Johan Johannson's, but rather Richter's. Fans of TV shows like "The Leftovers" and "Black Mirror" will tell you that those shows' successes are in huge part due to Richter's impeccable work. His strings should be Academy kryptonite…he just needs the right film to bring him to Academy attention. And an Oscar-baity British period piece like "Mary Queen of Scotts" could be just what the doctor ordered. It was also probably sound really, really good. Richter will also provide the score for the Matthew McConaughey starring "White Boy Rick" later this year.
"McQueen" – Michael Nyman
Of all the things we miss from the 1990s, getting scores from Michael Nyman has got to be one of the most glaring. Nyman provided the extraordinary piano music for Jane Campion's "The Piano," as well the haunting strings for "Gattaca," not to mention acclaimed films like "The Cook, The Thief, His Wife, and Her Lover" and "The End Of the Affair." Now, he returns, bringing his reliable chords to a documentary about designer Alexander McQueen.
"Old Man and The Gun" – Daniel Hart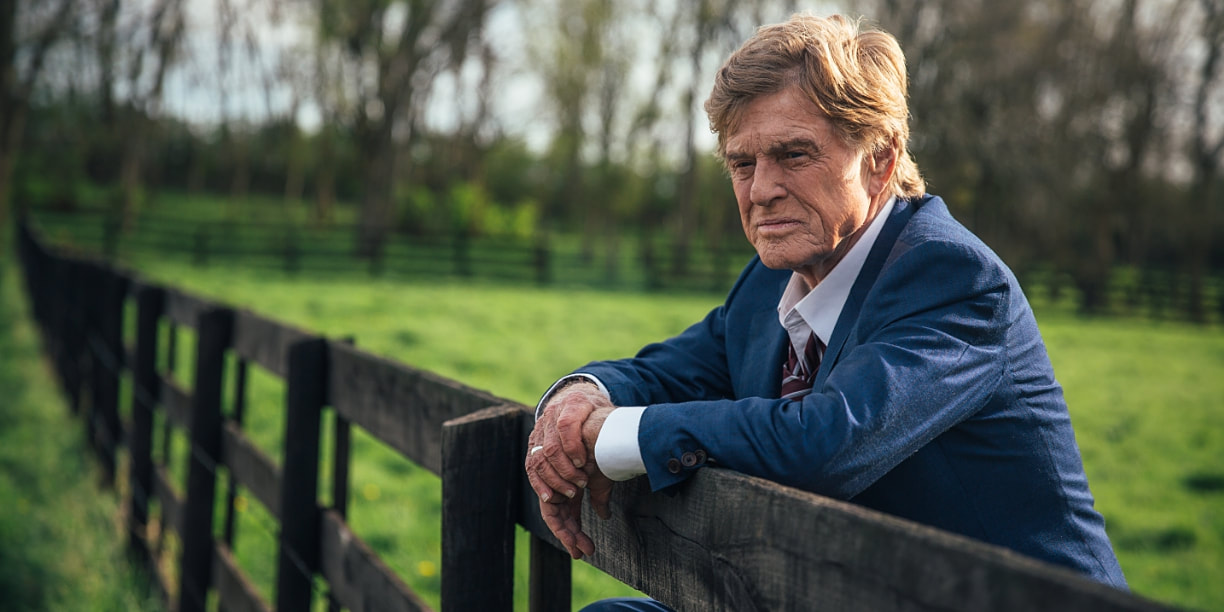 Daniel Hart has quickly proved to be one of this decade's most exciting composers. In 2013, a year defined by excellent scores like "Gravity," "Her," "All Is Lost," "Philomena," and more, his "Ain't Them Bodies Saints" score still stood out as one of the strongest. Last, the indie film world ate up his "A Ghost Story" music, while fans of the podcast, S-Town recognize that his soulful country twang was a crucial part of the series' atmosphere and emotion. Now, he reteams with David Lowery for yet another film (Robert Redford's final onscreen role). We can assume whatever he provides will be worth listening to.
"Operation Finale," "Kursk" & "The Sisters Brothers" – Alexandre Desplat
With a composer as prolific as Alexandre Desplat (And hot off of another Oscar win for his work on the Best Picture winning film "The Shape Of Water"), some scores are bound to be stronger than others. But a Desplat score is never less than decent, and when he is on, he is really, really on. With a slew of films coming out this year, including "Operation Finale" (About the capture of Nazi Adolf Eichmann), "Kursk" (About a tragic Russian submarine disaster) and "The Sisters Brothers" (A dark comedy western starring Joaquin Phoenix and John C. Reilly), surely at least one of them will join the pantheon of Desplat's 'greats.'
"The Other Side of the Wind" – Michael Legrand
There is a lot to be excited about with the long-delayed release of Orson Welles' final film. Chief among those things is the score by composing giant, 3-time Oscar winner Michael Legrand. Not only is the score sure to be gorgeous, it will also provide an interesting debate among Academy members as to whether or not it will be deemed eligible for Oscar consideration.
"Solo: A Star Wars Story" – John Powell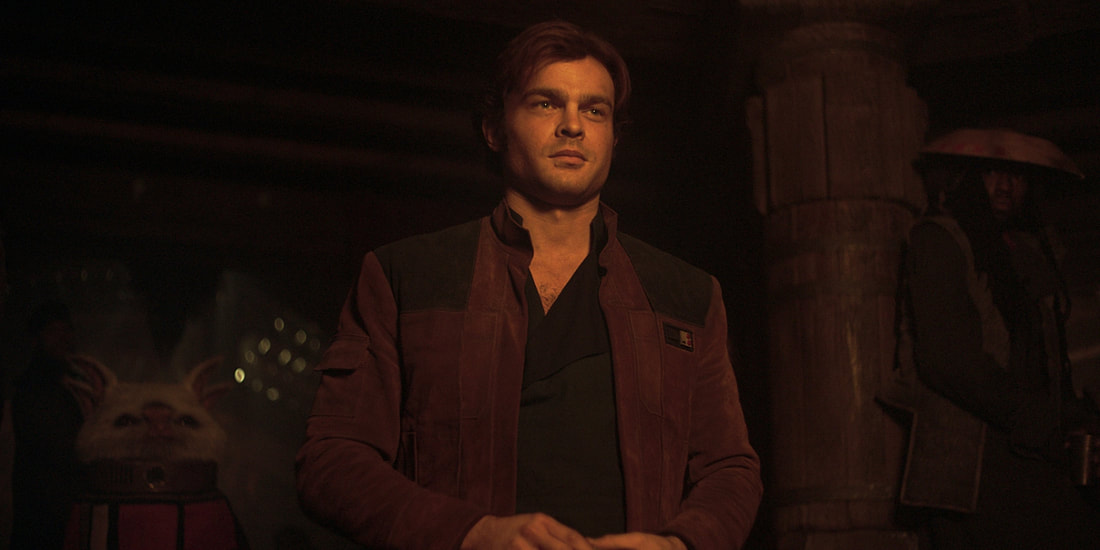 Although some may disagree, it has been 13 years since the "Star Wars" franchise has given us a truly memorable score. Perhaps what the franchise is lacking is some fresh blood. And who better to provide that than an Oscar-nominated composer, best known for fun fantastical worlds like "Shrek" and "How To Train Your Dragon." It will be intriguing to see how Powell combines classic Star Wars themes with his own new chords and considering it is coming out in a few days, we should know the answer very soon.
"Suspiria" – Thom Yorke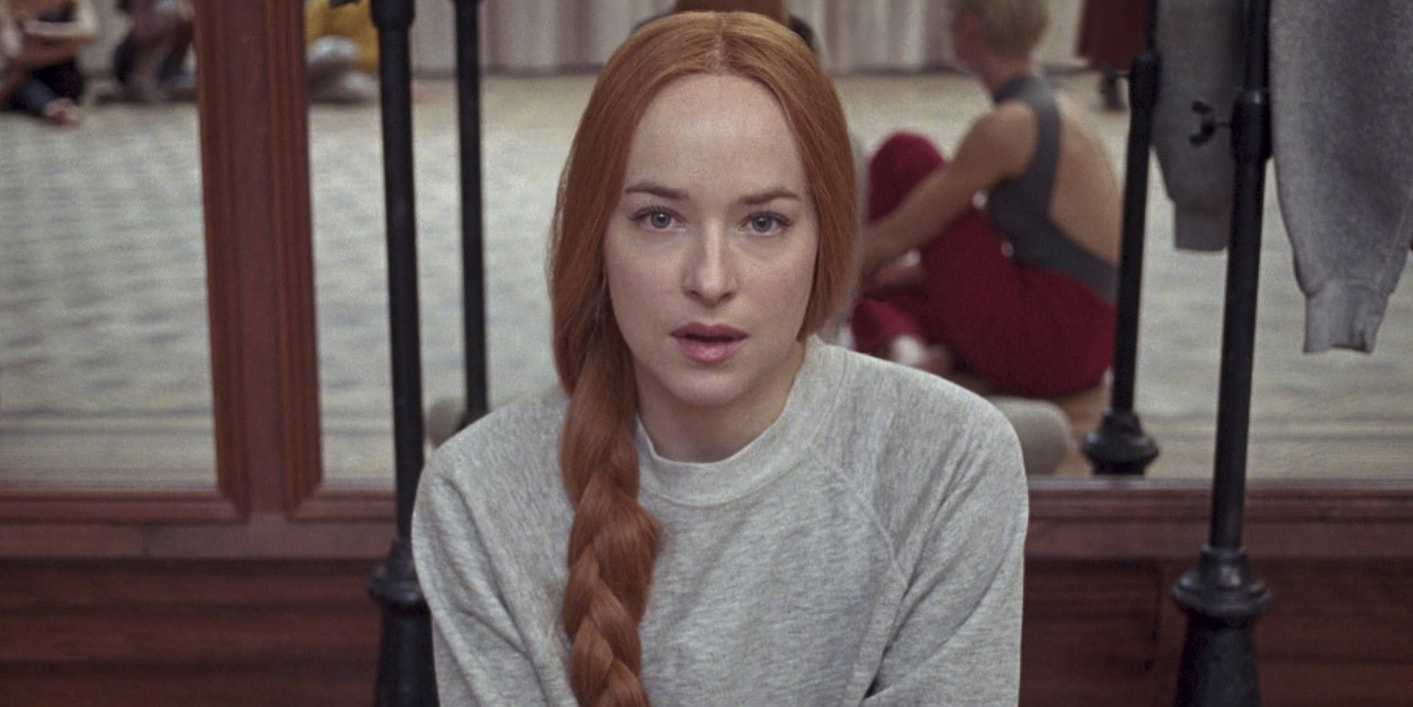 The last time a Radiohead musician branched out into film composing, we got scores like "There Will Be Blood" and "Phantom Thread." Now, Thom York plans to follow in his bandmember Jonny Greenwood's footsteps and provide the score for Luca Guadagnino's hotly anticipated "Suspiria" remake. The original boasts an iconic score courtesy of The Goblins. Yorke and Guadagnino teaming up suggest the two will provide a creative spin on the original. Expect something genuinely eerie, if not necessarily easy listening.
Honorable mentions: "Gotti" – Pitbull, "Slenderman" – Ramin Djawadi, "The Incredibles 2" – Michael Giacchino and "Alita: Battle Angel" – Tom Holkenborg
As stated above, these are not our predictions for what 15 films will make the Academy's year-end shortlist of 15. Hopefully, some of the stellar scores from already-released films like "Black Panther," "Love, Simon" and "The Mercy" make the list.
What are your most anticipated scores for the rest of the year? Let us know in the comments section below.
You can follow Will and hear more of his thoughts on the Oscars & Film on Twitter at @mavericksmovies