By Lauren LaMagna
​
2021 was far from an uneventful year. From an exceptionally long Oscar season, delayed studio films, and a never-ending pandemic, we always had something to talk about. After a near year-long movie theater shut down in 2020, slowly around the world, cinemas began to open up again. In the fall, film festivals were being held both in hybrid and in-person forms, and for the most part, we were safely allowed to congregate with others as we experienced the movies again. Going to the movie theater can be a form of escapism, a form of shared experience, and a live exchange between art and audience.
Instead of listing our favorite films of the year (which we will still do, don't worry), NBP has compiled a list of our favorite theatrical experiences to celebrate the sacred practice of going to the movie theater. As with the onset of new and contagious coronavirus variants, our time with movie theaters might go away again soon as we head into another quarantine. But still, in 2021, we went back to the movies, and we are grateful for the following experiences that reminded us of the magic of this shared experience. ​
​BELFAST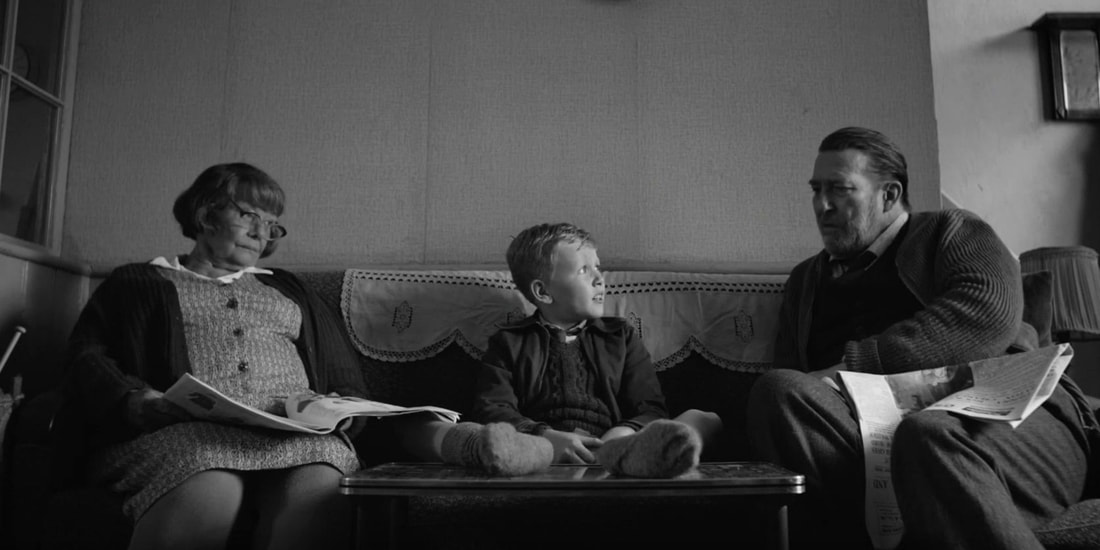 As I often do, I saw "Belfast" alone. Popcorn in hand, I sat back ready to take in this already declared awards season "frontrunner" with my critic's cap firmly in place. But I knew no matter how hard I tried, I could never watch "Belfast" through totally objective eyes. I had just moved to Toronto from my home in Vancouver and was living alone, away from home, for the first time in my life. One-half of my family hails from Ireland, specifically Belfast. As Northern Irish Catholics, my grandma (my dad's mom) has recounted many stories of the discrimination she experienced as a young woman growing up in Belfast. She and my grandad left for Toronto in the mid-fifties, where my dad was born soon after. They then relocated to Vancouver when my dad was a baby. According to him, he spoke with an Ulster accent as a boy until he started school. Naturally, I couldn't help but picture the adorable and charming Buddy, played by Jude Hill, whose wide eyes the film's action is seen through, being the closest I would ever get to seeing my dad as a child.
By far, the film's most tear-jerking moments were those between Buddy and his grandparents, played by Judi Dench and Ciarán Hinds. At ninety-seven years old, my grandma is still my go-to conversation partner for studio-era cinema. She would have been the age I am now in 1947 and was lucky enough to be there in-person for the golden age of film and its dazzling stars. My granddad passed away ten years ago, and as is the case with Buddy, it was the first major familial death of my life. As a result, my memories of him are as a typical grandfather figure, taking every opportunity to spoil me rotten as any grandparent would. Though bearing little physical resemblance, Hinds performance, accent, and relationship with Buddy felt both eerily and comforting familiar. As the film started to come to an end, I found myself in a state of devastated happiness or jubilant sorrow. Crying and laughing at the same time, I immediately texted my family with my recommendation attached with a word of caution: "Dad is gonna cry."
BENEDETTA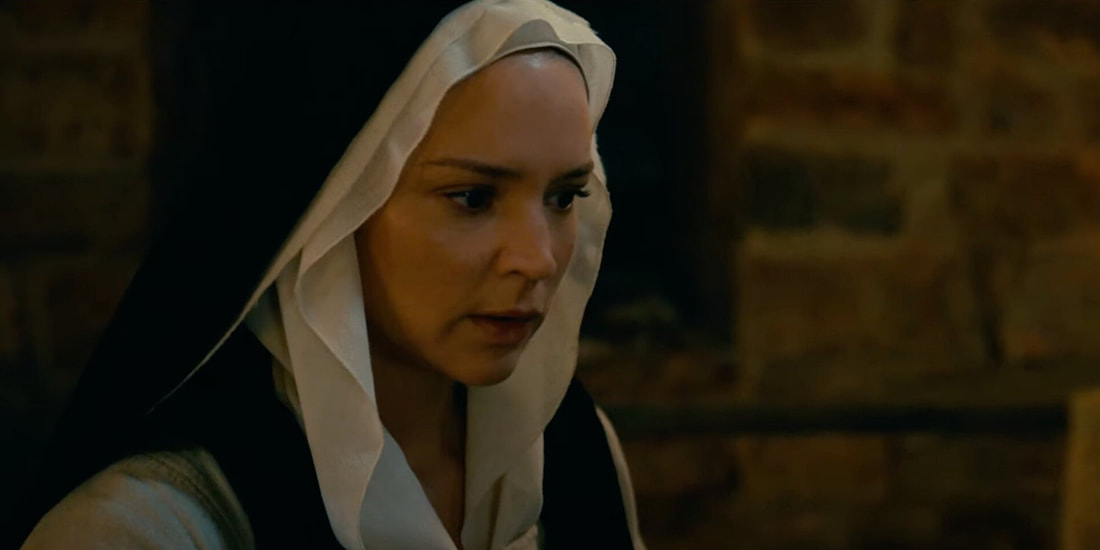 I was nervous. It was the first screening of the first day of my first trip as a press member at the 59th Annual New York Film Festival. As other critics settled in nearby seats, it brought back memories of my first day of school. The lights lowered, and we settled in for Paul Verhoeven's "Benedetta," the lesbian nun movie that earned impressive reviews from the Cannes Film Festival earlier in the year. About ten minutes into the film, something completely unexpected happened. A joke. Not a "Showgirls" "so-bad-it's-good" kind of laugh, but an honest-to-God joke that landed. I was confused — this is a serious drama, right? I shook it off. A short time later, it happened again—another joke, this one even better than the first. I looked around the theater and saw that a few other people visibly shared puzzlement. Was this intentional? Is it okay to laugh? By the time the third joke arrived — this one wittily written and impeccably delivered — one brave soul in the back let out a hearty laugh that resonated throughout the entire theater. At that moment, the dam broke, and for the next two hours, we as a group all got onto Verhoeven's nutso wavelength and let ourselves go to enjoy what turned out for me to be the most improbably entertaining movie of 2021.
BLACK WIDOW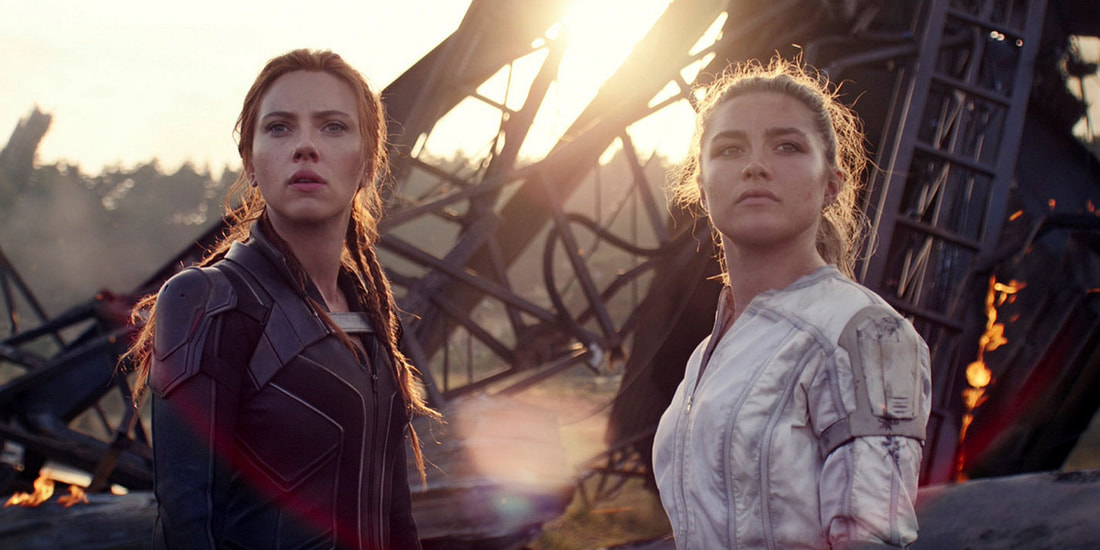 It's no secret that Black Widow is my favorite Avenger and that I have been actively demanding a standalone film since 2014. Even with the knowledge of a director, cast, and actual trailers, I was still in denial that a real movie centered around Natasha Romanoff existed. As with most originally planned 2020 films, "Black Widow" was delayed and delayed and delayed again. But somewhere in my bones, I knew that "Black Widow" would be my return to the theaters, and 14 months after its scheduled release, I did just that. July 2021, I walked into the cinema for the first time since the worldwide shutdown and was welcomed to a packed arena. The lights went down, and before my eyes, I witnessed one of the best prologues from a Marvel film accompanied by the best title sequence to ever grace the MCU under a cover of a song that was on my personal Natasha playlist for years. The theater laughed and cheered for Natasha and our new hero Yelena to take down the Red Room. I not only saw this experience as a 'welcome back to the movies' but as a victory because it seems that this movie was willed into existence by the love and passion of Natasha's fans and Natasha's actor, Scarlett Johansson. After nine years of campaigning for this particular movie and being told "No," "Maybe," "I don't know," Marvel and Disney finally heard us and trusted Johansson to lead the way. Finally, people were getting a glimpse into this character's world and understood why I loved her so much. I may never have the precise words for this experience, but the fact that I sat in a sold-out movie theater and saw a real movie centered entirely around my hero (and people liked it!), is something that I will never forget.
​DUNE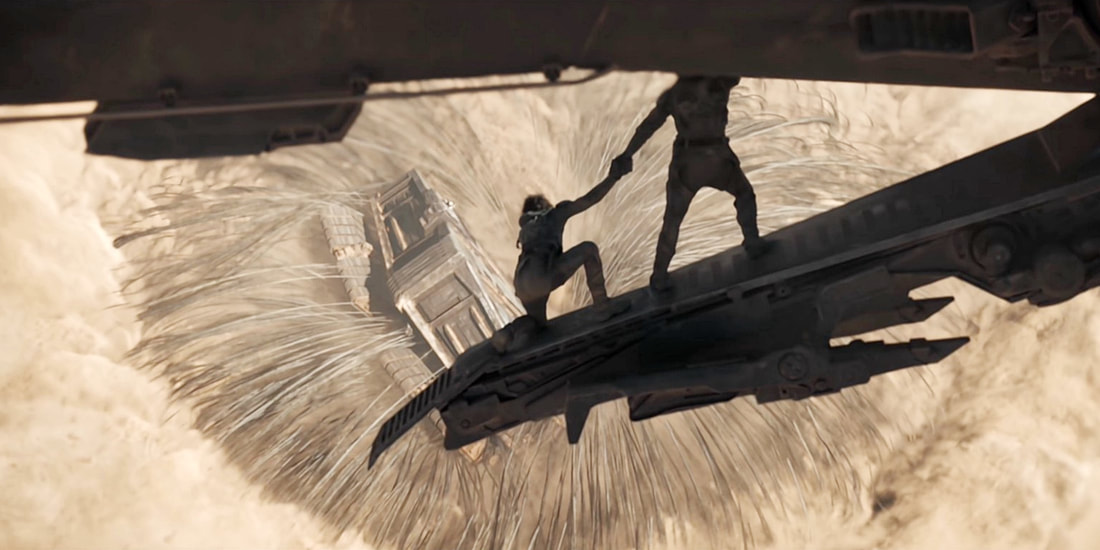 When it came to big-screen event movies in 2021, nothing could compare to "Dune" for me. The first half of Denis Villeneuve's adaptation of Frank Herbert's classic sci-fi novel was already my most anticipated film of the year (and last year due to the delay caused by the COVID-19 pandemic) and having to miss out on the world premiere at the Venice Film Festival, and then the Toronto Film Festival afterward made the anticipation grow even more for me as the New York Film Festival approached. By this point, the buzz was already out on the quality of the film, so all that was left for me was the experience itself. I got the chance to see "Dune" at Alice Tully Hall a few weeks before its theatrical release, and once the screening was over, I immediately went and saw it again that same evening and purchased IMAX tickets for two separate showings once the film came to theaters for everyone else to see. I managed to squeeze in another showing in there somewhere to bring my total theatrical viewing count up to five because I simply could not get enough of the world Villeneuve had brought to the screen. "The Lord Of The Rings" is my favorite movie of all time, and seeing something which came even somewhat close to that in terms of world-building, immersion and scale was a beautifully awe-inspiring experience for me. It also helped that the story was engaging, with characters I cared about, with breathtaking visuals and thunderous sound work backed by one of Hans Zimmer's best scores of his career. There was not a single technical element in "Dune" that left me wanting more. The only thing that left me wanting more was the story, which we'll soon be getting the second half of in 2023 with Part Two. Until then, I'll watch my 4K UHD copy as many times as I can as I foolishly attempt to recapture what it was like to visit Arrakis on the biggest screen with the best sound imaginable.
ETERNALS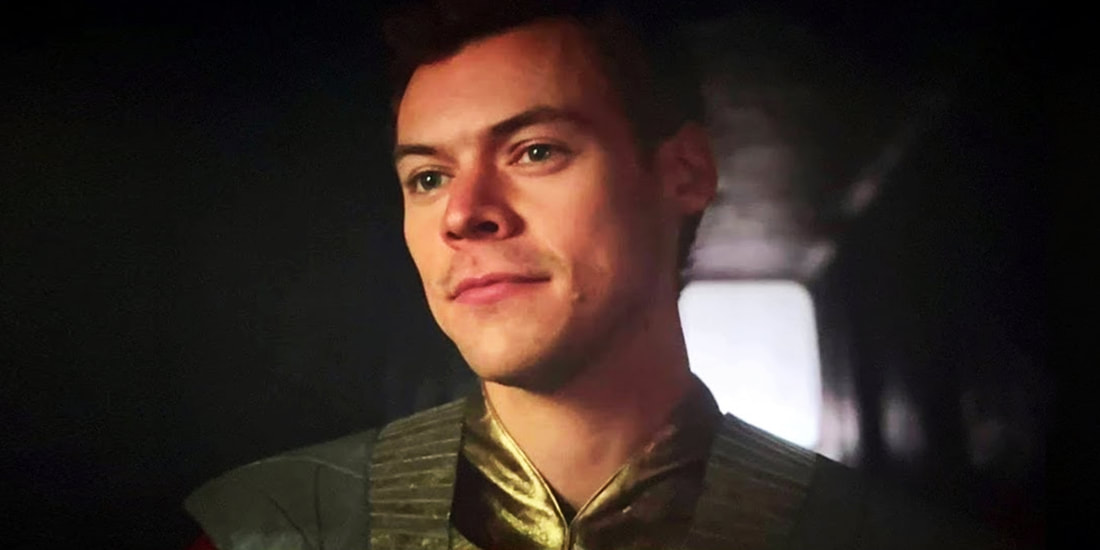 While "Eternals" wasn't one of my favorite films of 2021 or even my favorite Marvel film of the year (that title belongs to "Spider-Man: No Way Home"), it was one of the best experiences that I had in a cinema. Seeing a comic book movie with an audience that's excited about it is always a treat, but unlike "Spider-Man: No Way Home," it wasn't the film itself but the post-credits scene that made the audience go wild in such a way I've never seen before. The moment that Harry Styles walked out on the screen, the crowd lost their minds. Shrieks were resounding throughout every row of the theater, and the girl seated behind me kept repeating, "Oh my god," the entire length of his brief but memorable scene. Not only was it a fun communal experience to share with the other people in the theater, but it made me even more excited for the way audiences will react to Harry Styles in his first proper appearance as Eros in a Marvel film.
IN THE HEIGHTS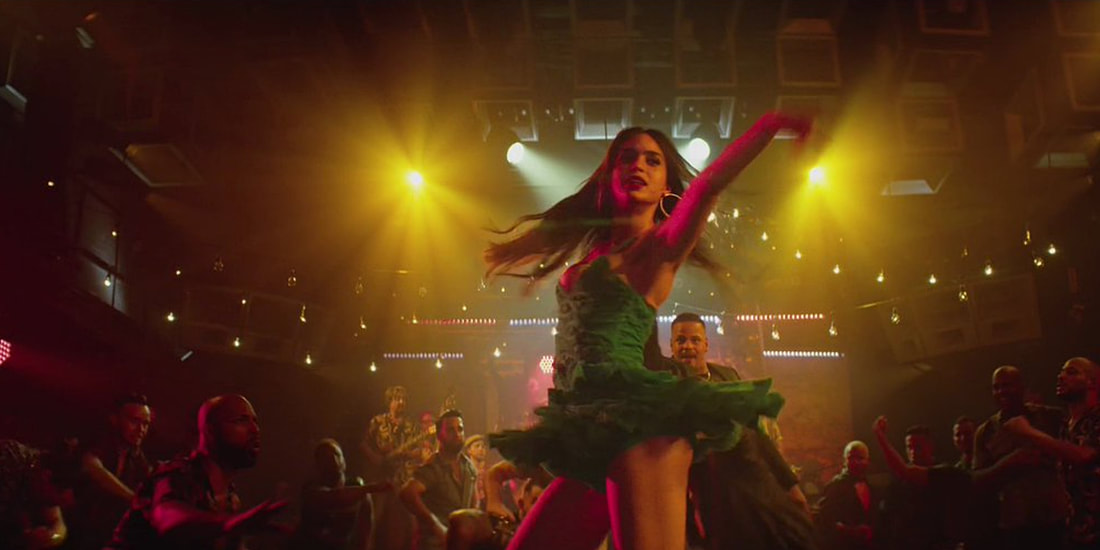 The weekend before New York City shut down in March 2020, I sat in a mostly empty theater to watch "The Hunt." It was the last film I saw in theaters for over a year, hardly the film I would want to hold that distinction. But then finally, in May 2021, a ray of light shone through: we were finally being invited back to movie theaters! The movie that brought us back? Jon M. Chu's musical extravaganza "In The Heights" which was supposed to have opened a year prior. I've been a resident of the film's central neighborhood of Washington Heights since I moved to New York in 2014 and consider it my home. When Chu was filming in the summer of 2019, it was as though the whole neighborhood stopped to watch. To say I had been eagerly anticipating this film adaptation of Lin-Manuel Miranda's Tony Award-winning musical was an understatement. And to say this film was the perfect film to see in the cinema after over a year away is also an understatement – I teared up when the Warner Brother's logo first appeared, out of sheer joy to be watching a film in a cinema again, even if wasn't quite the experience we were all used to (socially-distanced seating, no concessions, a significantly smaller audience all wearing masks). At the end of the bravura opening number, I roared with applause, not caring the tiniest bit that no one else did. "In The Heights" was the perfect piece of cinematic magic to welcome audiences back to the theater, a celebration of community and togetherness that speaks to everyone, regardless of where they're from. Yes, I was just happy to be back in a cinema, but the fact that I watched this particular film made it a truly special experience, one that I will never forget.
​LICORICE PIZZA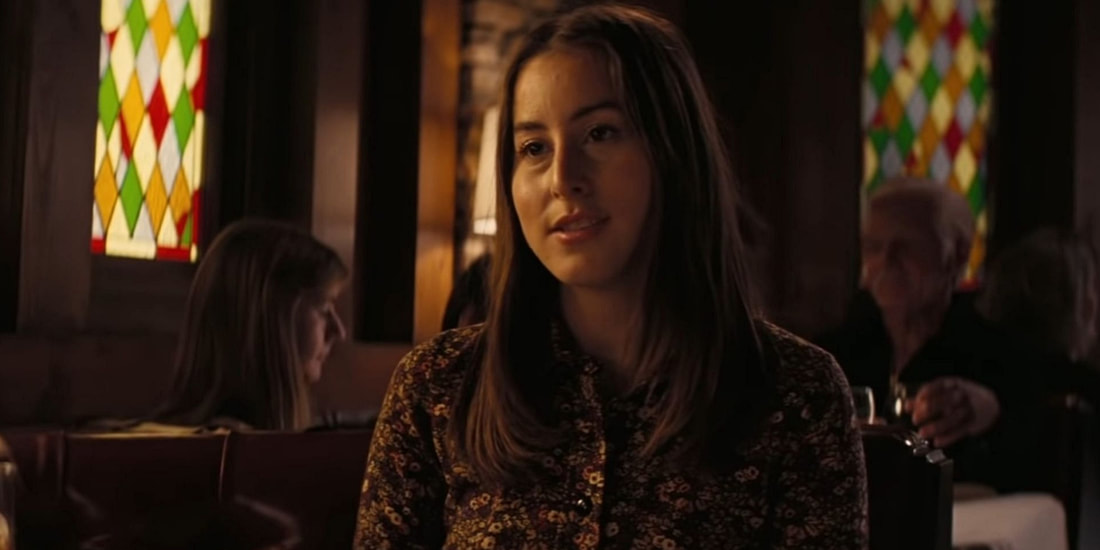 By the time I finally sat down to see Licorice Pizza for myself this past November, I'd been looking forward to the film for almost two years – ever since it was announced in the fall of 2019 as the "Untitled Paul Thomas Anderson Project" – so it's safe to say that my expectations for Paul Thomas Anderson's ninth feature were pretty high. And, while the final product provided me with everything I could ever want out of a 1970s-set coming-of-age adventure filtered through the aesthetics of "Boogie Nights" and "Punch-Drunk Love," I can't deny that the environment in which I saw the film enhanced my viewing experience tenfold. Not only was my screening located in the legendary Fox Village Theatre – one of the leading film premiere theaters in the history of cinema that I'd longed to visit ever since moving to L.A. – but I was seated up in the balcony, right below the film projector, so that I could hear the reel rolling while watching this idiosyncratic odyssey unfold, genuinely immersed in the "magic of the movies" in a way I'd never before imagined. Perhaps it was the classical climate of the theater itself, with the history of time-honored pictures of the past felt in the very fiber of the venue's framework. Perhaps it was the authenticity of the projection, doing away with digital presentations for a manner of showing movies that treated the medium as the sacred artform it is (which matched the aura of "Licorice Pizza" itself perfectly). Or perhaps it was just because of the sterling quality of this story alone. Whatever it was, my first viewing of "Licorice Pizza" was the first time since the start of the pandemic when I felt fully captivated by cinema once again – and it's an experience I'll always cherish.
NO TIME TO DIE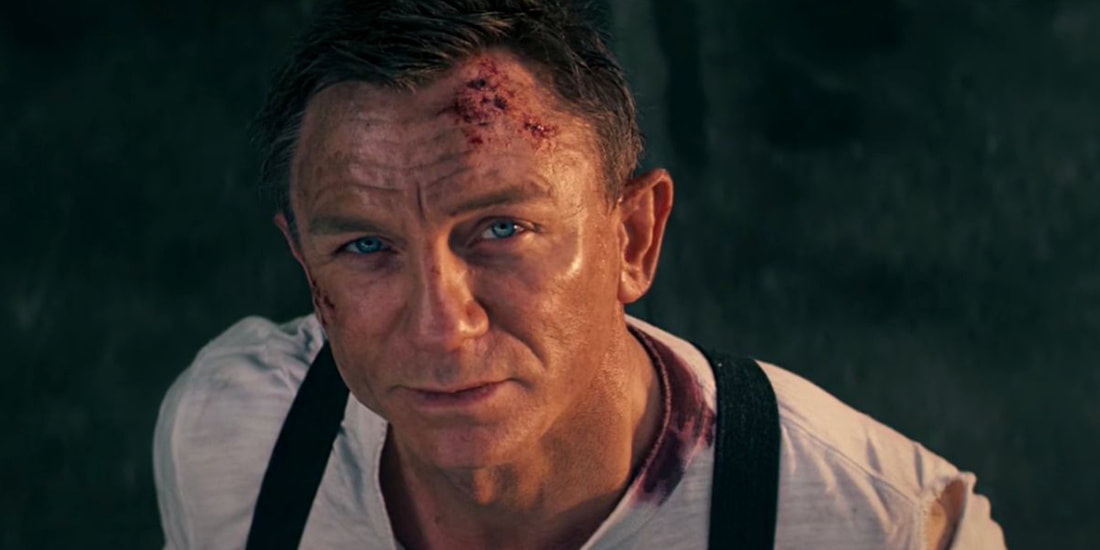 A week before "No Time To Die" premiered in theaters, I decided to go on the Daniel Craig "James Bond" binge since I hadn't seen a single one of his films up until that point. Instantly, I loved the cheeky hero and the vibe of the four films. That helped me really get into the mood to watch "No Time To Die" and to see it in a theater rather than my living room. Fast forward to the theater, it was busy, which I hadn't seen much of throughout the pandemic, and people were enjoying themselves — lots of laughs and gasps. I was also having a great time, finally seeing one of these movies on the big screen. By the time the end credits rolled, I had tears and snot all over my face, my eyes were super red, and my face mask was soaked. The person I saw the film with had to ask me multiple times if I was okay, only to laugh at me every time. The emotions were high, but that is exactly what you want from an "end of an era" movie. Thanks for a great time, 007.
OLD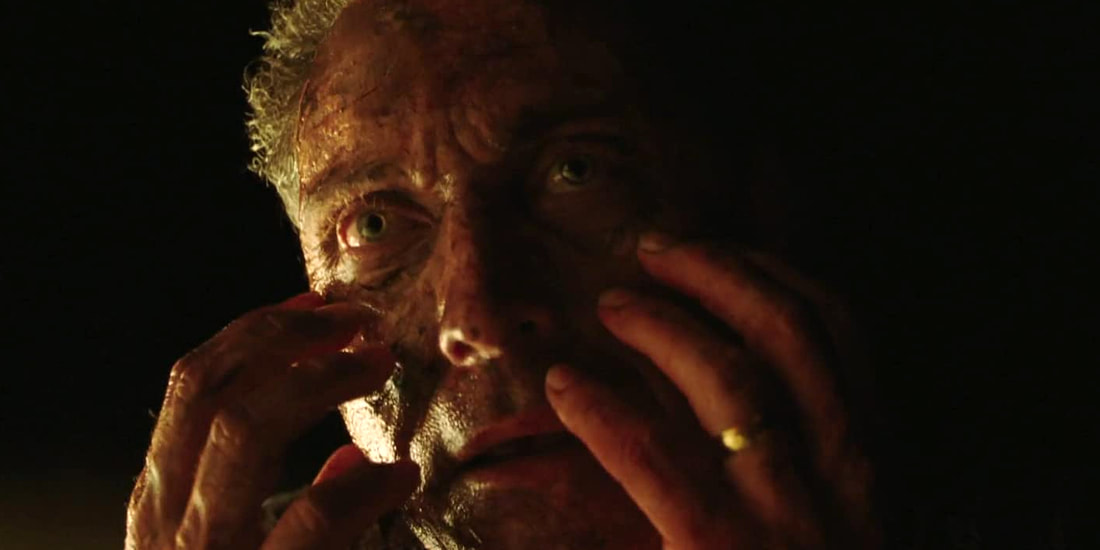 I'm firmly in the pro-M. Night Shyamalan camp (please talk to me about "The Village"), so I couldn't have been more excited to see "Old." The trailers promised exactly what I want to see in a Shyamalan flick – odd-yet-entrancing dialogue, an enigmatic horror concept, and a perverse sense of fun. It truly delivered on all those fronts and more. What I wasn't expecting was a shockingly poignant metaphor about the terrors of aging and watching those we know and love slip away into oblivion. What made my experience even better was how totally on board my theater audience was for this wacky and, sometimes painful ride. Every bone-crunching scare and questionable line reading elicited the appropriate gasps and chuckles. Horror movies are undoubtedly made better by a locked-in audience. Watching one in a crowd creates a bonding communal viewing experience that makes clear exactly why people have been looking to be purposefully scared for centuries – scary stories elicit a primal, reactive thrill that brings us closer to our fellow humans. And they're a damn fun time.
What were some of your favorite experiences in a movie theater this year? Do you think movie theaters will shut down again in 2022? If you were unable to go back to theaters we would love to hear about the experiences you had watching movies at home! Let us know in the comments section below or on our Twitter account.
You can follow Lauren and hear more of her thoughts on the Oscars and Film on Twitter at @laurenlamango