Today marks the beginning of Emmy nomination voting for the Television Academy. Voting runs until June 26th, and final nominations will be announced on July 12th. As always, there are so many shows to consider, both new and returning, but some members of NBP wanted to share which shows and performances we're hoping voters will consider for their ballots this year. The FYC mentions below are made by Matt Neglia, Alyssa Christian, Daniel Howat, Giovanni Lago, Isaiah Washington, Lauren LaMagna, and Tom O'Brien.

Outstanding Comedy Series – "Shrinking"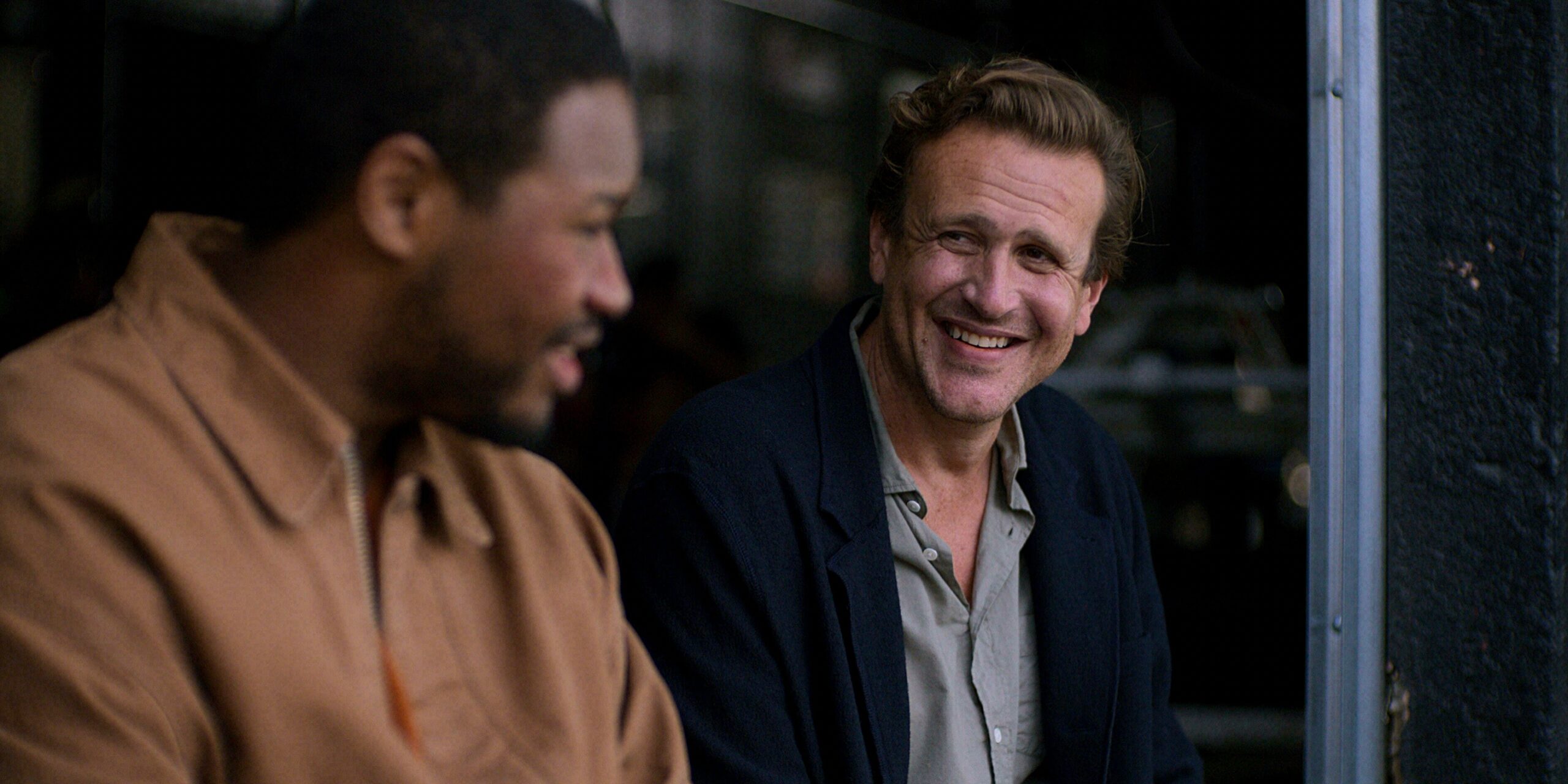 As "Ted Lasso" comes to an underwhelming end, "Shrinking" picks up the mantle of the cozy, heartfelt comedy – and it could run far. The show works a bit of magic, building an extended family from its disparate characters, each dealing with deeply felt grief or loss. Balancing grief and comedy without ever feeling cheap is no small task, and it makes "Shrinking" feel warm and loving, like a big hug after a cry, except with jokes mixed in it too. The show's pieces feel familiar, but "Shrinking" is so genuinely funny and warm-hearted that you just want to spend more time with these characters. Jason Segel delivers his most layered performance yet, hilarious and loving, with plenty of pain underneath. Harrison Ford is a big surprise, seeming truly up for whatever the show throws his way. The entire cast is magnificent. "Shrinking" is cozy and earnest without ever feeling cheap. More than the tone, the storytelling is rewarding, somehow building to a minor surprise ending with almost every episode. There's something special about this show, and it's easily one of the year's best comedies.
Outstanding Limited Series – "A Small Light"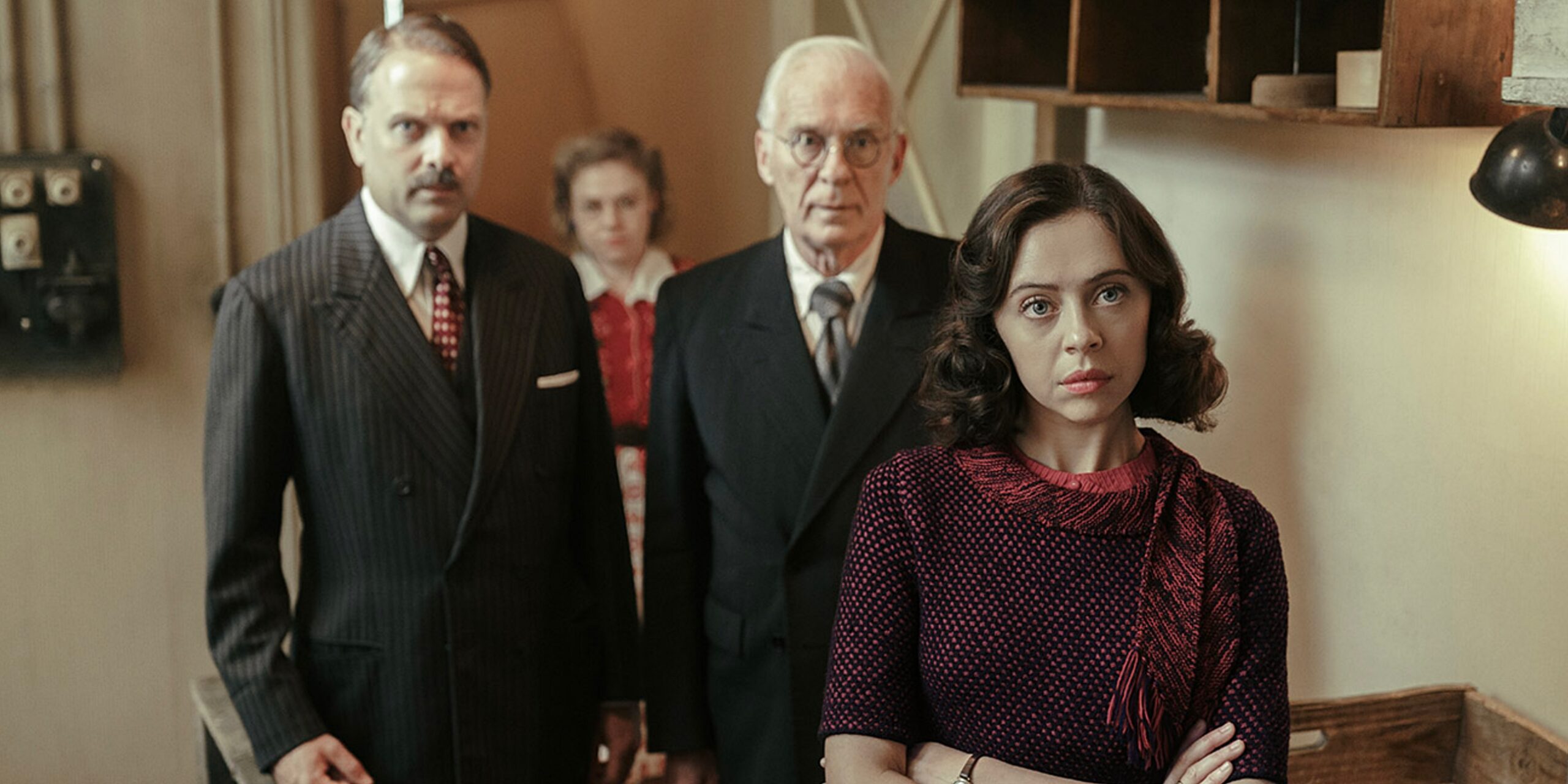 The limited series races have always been a bloodbath as of recently, with almost all of the significant streamers releasing several series a year. But one that has received little to no campaign that deserves a spot in the category is National Geographic's "A Small Light," which chronicles the story of Miep Gies, who worked for and hid Otto Frank and his family during World War II. Everyone knows the story of Word War II and the horrors of The Holocaust, especially "The Diary of Anne Frank," the most famous account to come out of the event. But Gies's perspective shines a new lens onto the story that emphasizes the bravery of ordinary people. With fantastic performances from Bel Powley, Joe Cole, and Liew Schreiber, stunning production design, and fierce direction, "A Small Light" deserves to be a serious contender across the board in the Outstanding Limited Series race.
Outstanding Lead Actress In A Drama Series – Haron Horgan for "Bad Sisters"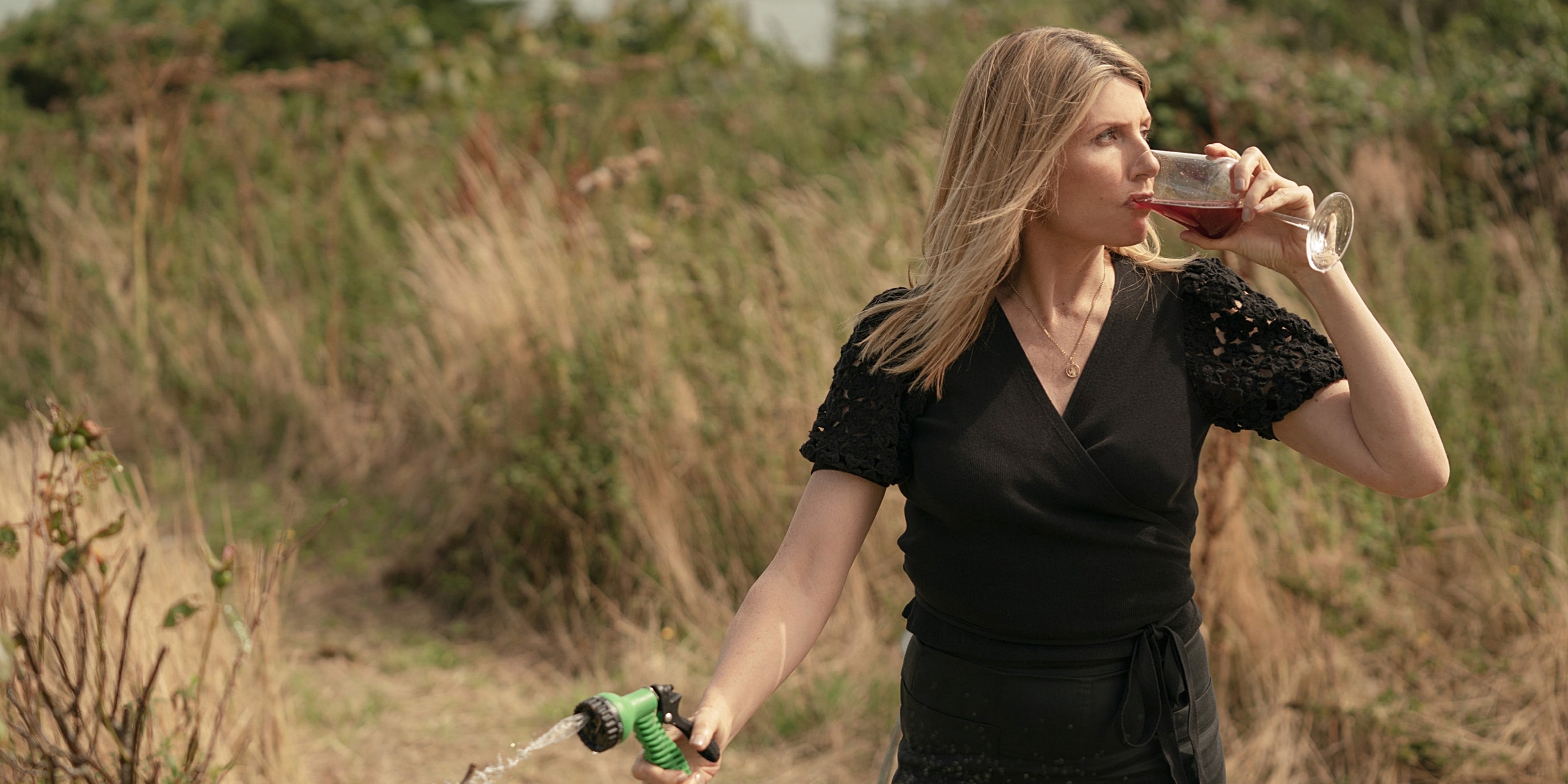 The Lead Actress in a Drama Series Emmy category is often crowded, and this year is no exception. While previous nominees like Melanie Lynskey and Sarah Snook are at the forefront of this category, one stand-out performance should not be forgotten: Sharon Horgan of Apple+'s "Bad Sisters." While primarily known for her comedy, Horgan — who co-created the series — plays Eva Garvey, the eldest of the Garvey sisters. While all sisters get their moments and the whole ensemble is solid, Horgan is often given the heaviest material. In the season 1 finale, when the truth is finally revealed, Horgan's emotionally intense moment is well-earned and memorable — a turning point for the sisters' relationship. Horgan's Eva is grounded in such authenticity and is given flaws that make her unique and interesting. Of course, she's also quite funny at times, but Horgan's more dramatic work is just as commendable.
Outstanding Lead Actor In A Drama Series – Paddy Considine for "House Of The Dragon"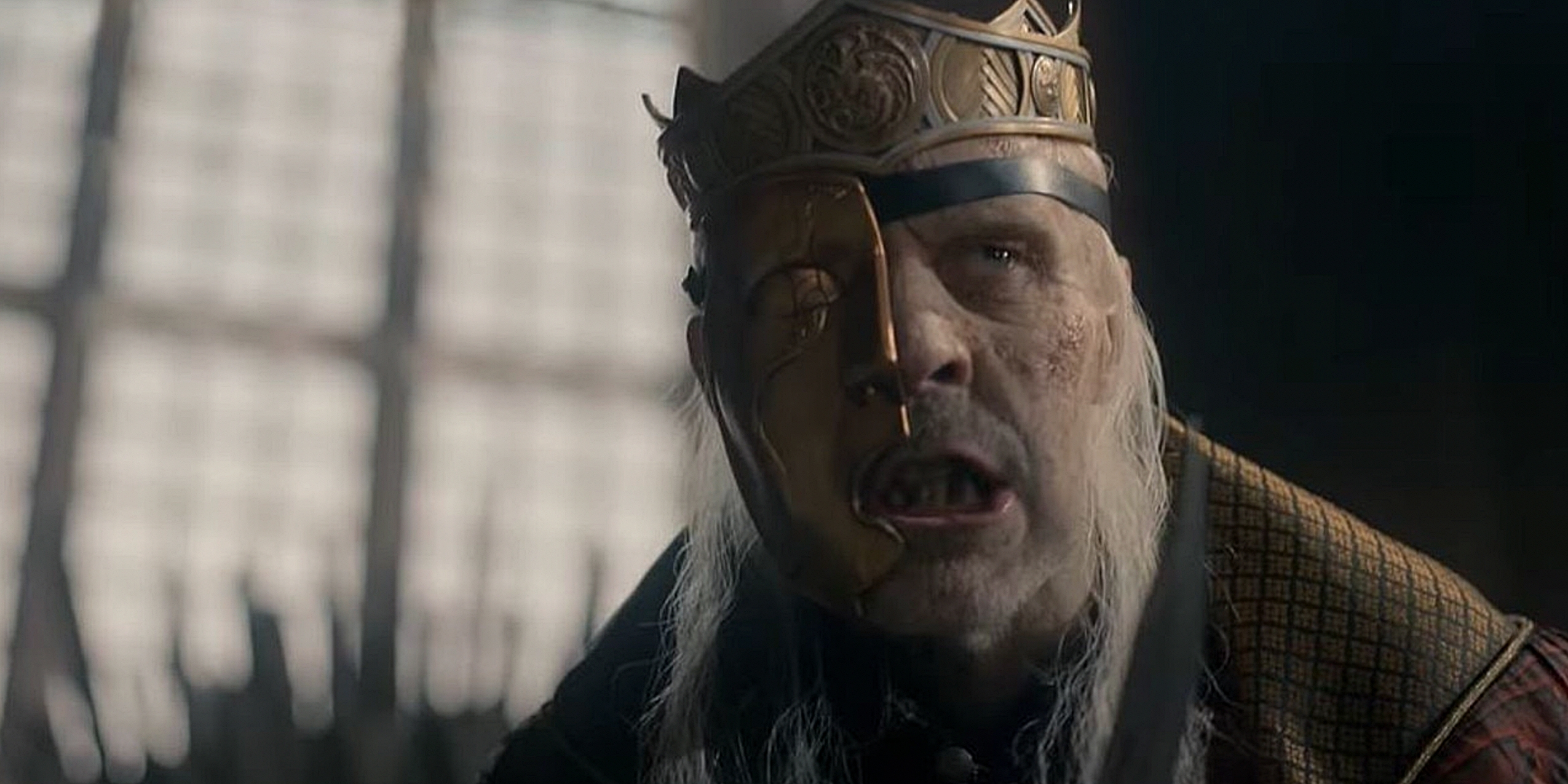 It's pretty wild to admit Paddy Considine, a respected actor, director, and screenwriter, has never been nominated for an Emmy, but he has a golden opportunity with HBO's "House Of The Dragon" where he plays the gentle but withering fifth king of the Seven Kingdoms, King Viserys I Targaryen. Forced to make impossible decisions for his kingdom and the good of his house, all Viserys wants is for his dysfunctional family to come together as his health continues to fade. The expressive power and quiet strength that Considine conveyed, specifically in episode 8, "The Lord of the Tides," remained a season highlight amongst all of the dragons, battles, betrayals, and palace intrigue. Without him, the show's first season, which had a lot of expectations to live up to following the end of "Game Of Thrones," would not have been as emotionally gripping.
Outstanding Supporting Actress In A Comedy Series – Lisa Ann Walter for "Abbott Elementary"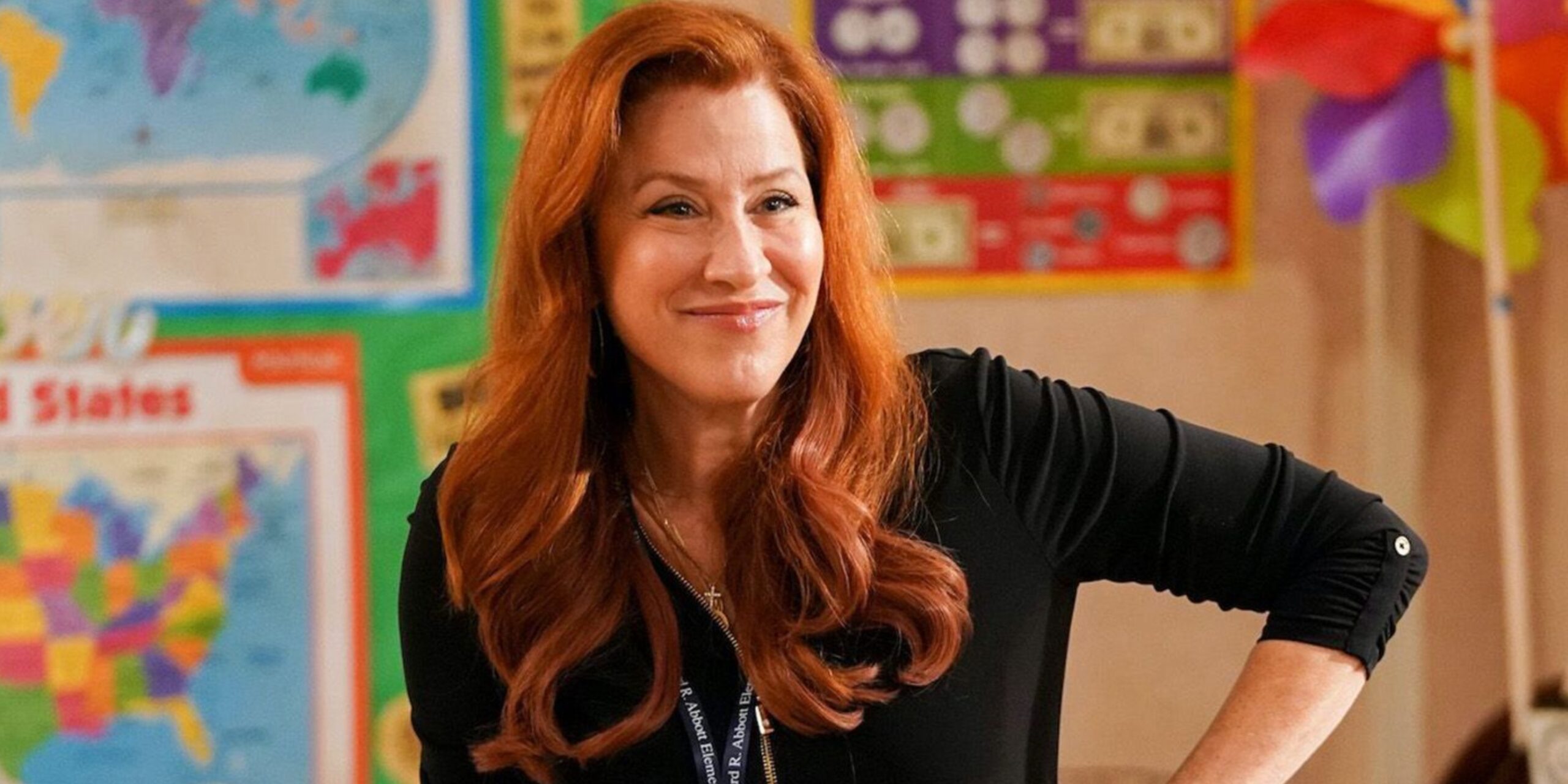 In addition to its solid writing, Quinta Brunson's "Abbott Elementary" features one of the best ensembles on TV, and its sophomore season certainly did not suffer a slump by any means. Actors Janelle James and Sheryl Lee Ralph were nominated last year in the Supporting Actress in a Comedy Series category, with Ralph coming for a surprise win. While James probably has the most eccentric performance, and Ralph is often given great one-liners, Lisa Ann Walter's work is similarly notable and worthy of inclusion in this category. It's not unheard of for the Emmy voters to nominate multiple performers from the same show in one category, so there's no reason why they can't do it this time. Walter's Melissa Schemmenti is a unique character who stands up for her friends and is confident in herself, and in this second season, Walter is given much more to do. This includes a combined classroom, a wacky teacher's aide, and unexpected reunions with her sister, allowing Walter to tap into her comedic and dramatic instincts as an actor. Many people may remember Walter as Chessy in "The Parent Trap," and she brings the same sort of charm, likability, and depth to a character that could have otherwise been one-note.
Outstanding Supporting Actor In A Comedy Series – James Marsden for "Jury Duty"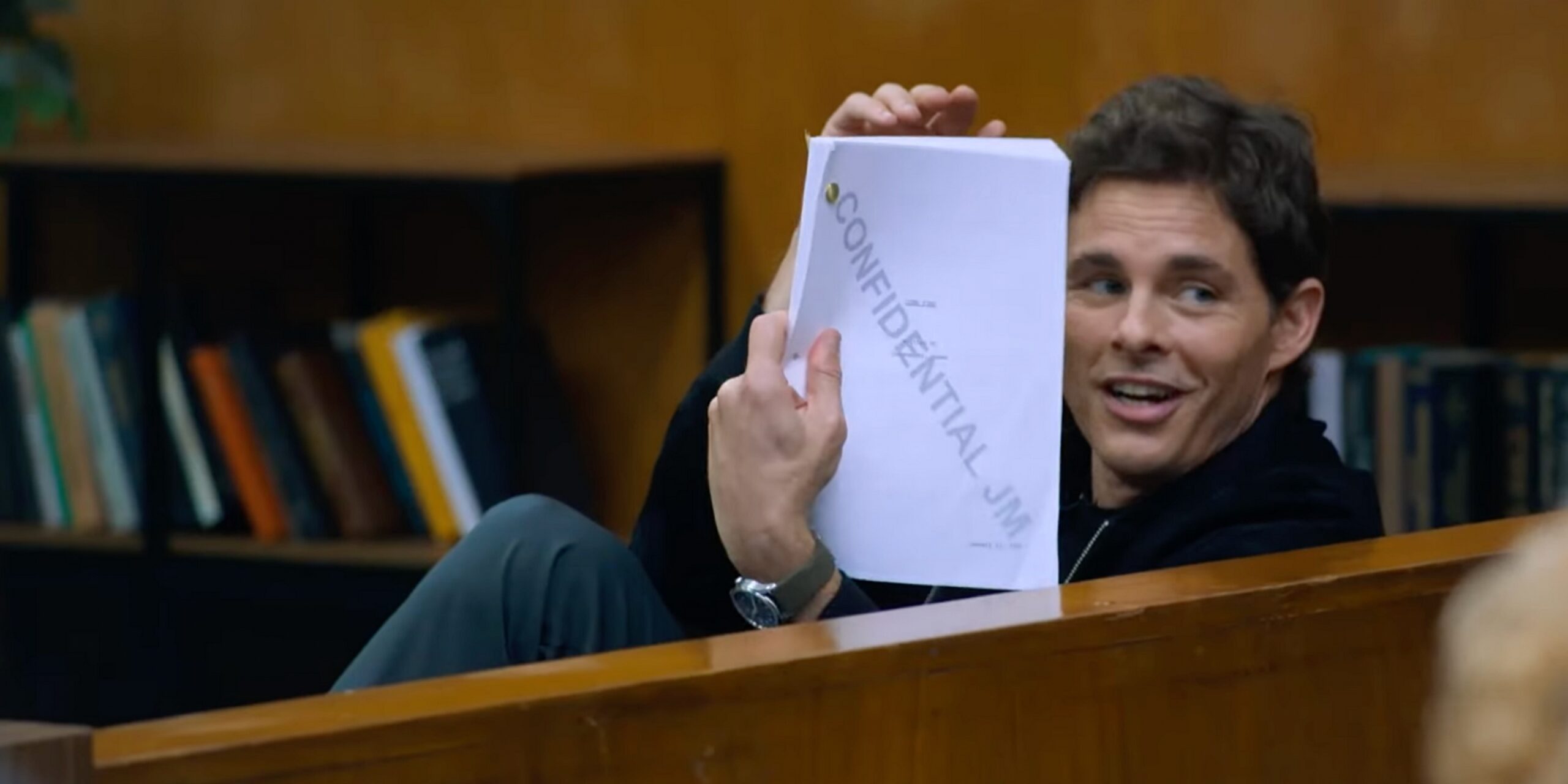 James Marsden is probably one of the most underutilized actors working today. He's been a part of many popular series like "Westworld" and "Dead To Me." His performance in the series "Jury Duty" reminds you of that, and we need more Marsden in Hollywood. Marsden is the definition of a scene stealer in this comedic docu-series. Marsden's ability to balance the tightrope of nonstop improv and keep the believability of the show's experiment is more than impressive. The douchey celeb persona he embraces throughout the show is a riot. More than a handful of line readings are laugh-out-loud hysterical, and it can be argued that Marsden might be the highlight of the "Jury Duty" debut season. Here's hoping the Television Academy takes notice.
Outstanding Supporting Actor In A Comedy Series – Phil Dunster for "Ted Lasso"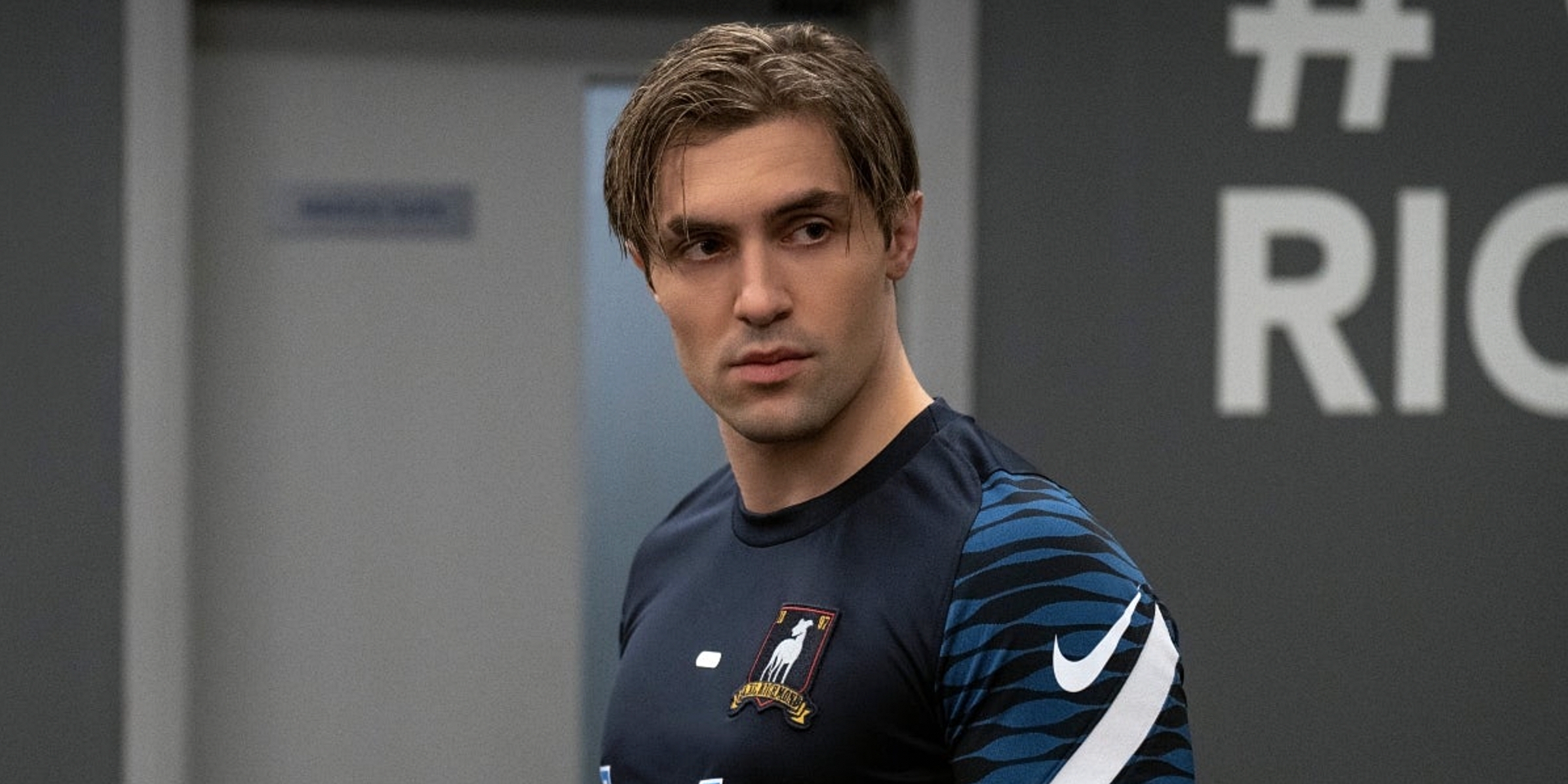 The Apple TV+ show "Ted Lasso" has ended its third season, delivering a very emotional ending for its lovable characters. One of the more intriguing endings to a character's journey this season was Jamie Tartt, played by Phil Dunster. Jamie Tartt has come a long way on the road to redemption compared to the first season, where he starts off as a selfish bully and transforms into a compassionate team player for the Richmond football team. Dunster displays his best work on the show as he strikes a balance between being confident and unsure of his new persona as his character has grown on the show. As the season concludes, Dunster goes into scene-stealing mode and elevates the show's humor and warmth as he navigates down a path to self-discovery and where his new place as a leader is with the Richmond team, making it one of the more engaging performances of the series overall. It's also worth mentioning this is a way to acknowledge the hard work of an actor who's never been recognized for a prestigious award, and might be his final chance for portraying this character.
Outstanding Supporting Actress In A Drama Series – Morfydd Clark for "The Lord Of The Rings: The Rings Of Power"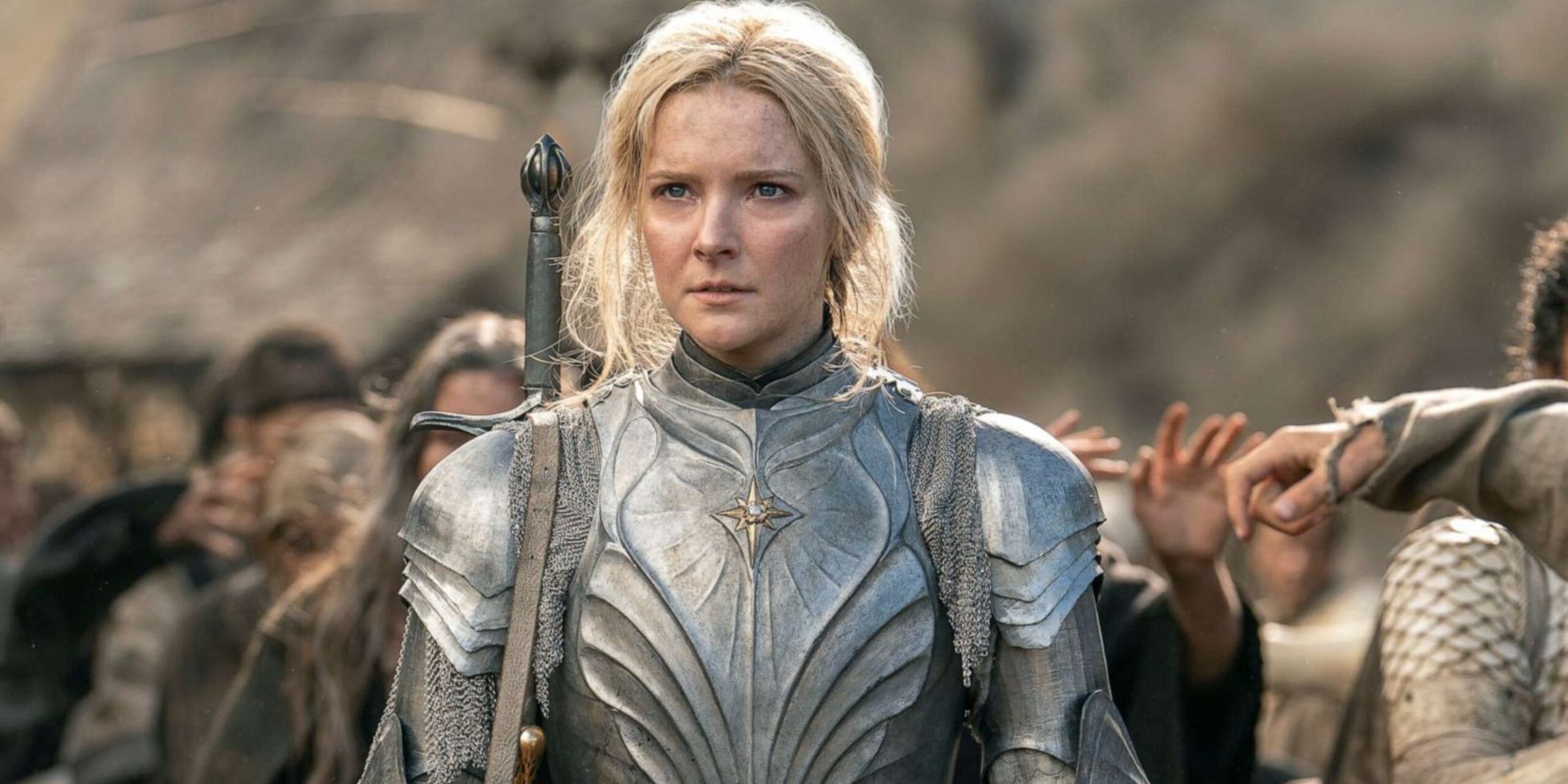 "The Lord of the Rings: The Rings of Power" seemingly went unnoticed last fall, failing to capitalize on the passion for fantasy series like "Game of Thrones." Even so, Morfydd Clark's performance shouldn't be overlooked this awards season. As Galadriel, Clark led this season with an understated power. Calm and confident without being showy, Clark held this story together. She's both a warrior and in exile, trying and failing to warn Middle Earth about Sauron's return. It's a challenging role, especially when "The Rings of Power" primarily functions as an ensemble across unconnected stories. Nevertheless, Clark was a bright spot whenever she was on screen. It's one of the best leading performances of the year and promises a bright future.
Outstanding Supporting Actor In A Drama Series – Alan Ruck for "Succession"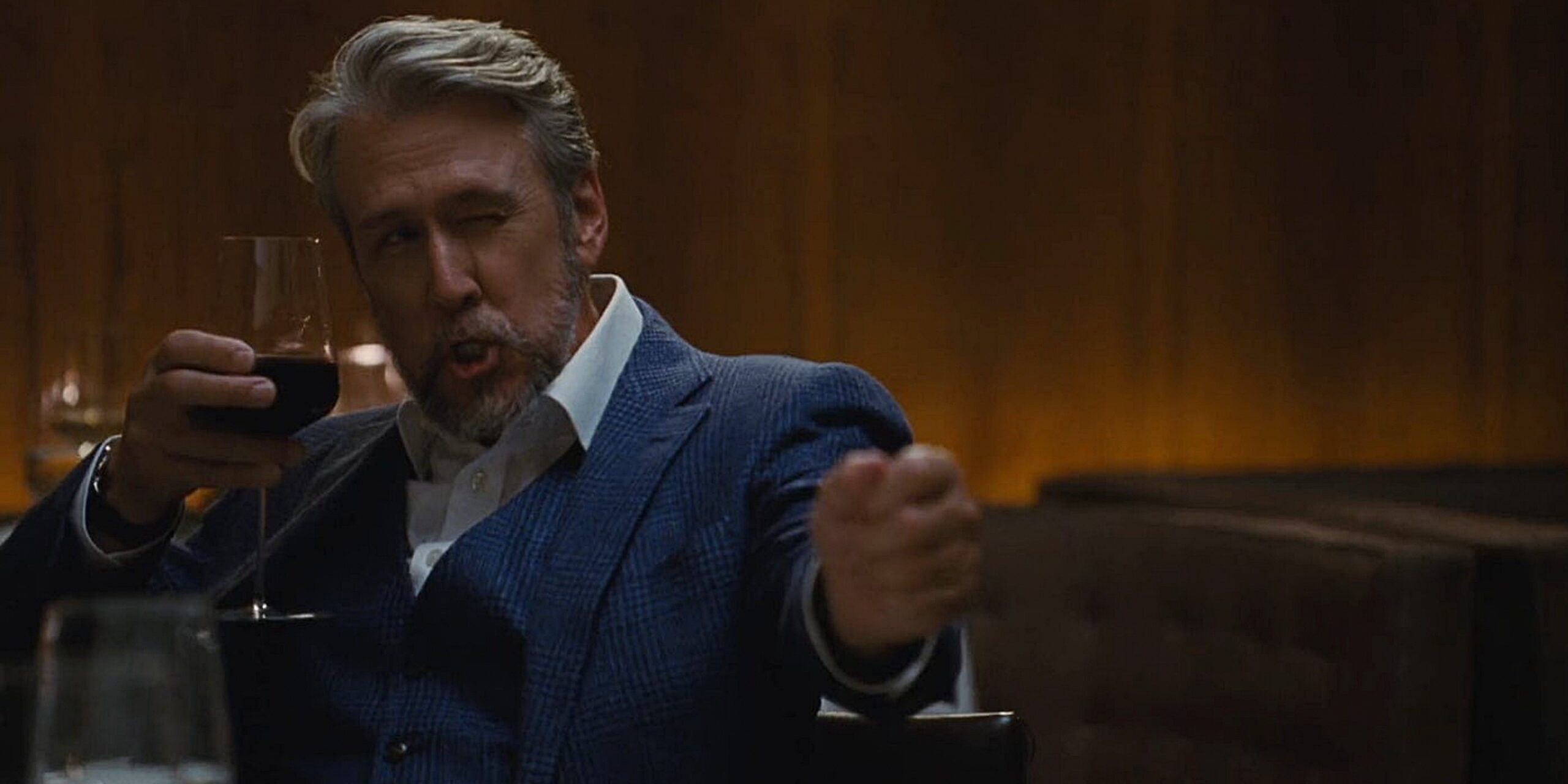 It's time for the Television Academy to recognize how extraordinary Alan Ruck has been on "Succession." Ruck has been terrific for the first three seasons, but he dialed it up another level for the final season. Ruck is incredibly underrated on the show, and he legitimately has some of the most memorable line deliveries of the season. It's wild how a show can have such powerhouse performances from the main cast, and Ruck can stand toe to toe with anyone. If you want comedy, look at Ruck's work with the election storyline. If you want an emotional gut punch, watch the "Conor's Wedding" episode. The ending of the second episode this season at the karaoke bar is easily what should be Ruck's Emmy submission. Only Ruck could've convincingly given this performance with such pathos. Connor easily could have stuck with being comedic relief, but Ruck gives it his all this season. Don't let "Succession" end without Ruck finally getting his due. All the Con-heads out there are ready for this to happen.
Outstanding Guest Actress In A Drama Series – Anna Torv for "The Last Of Us"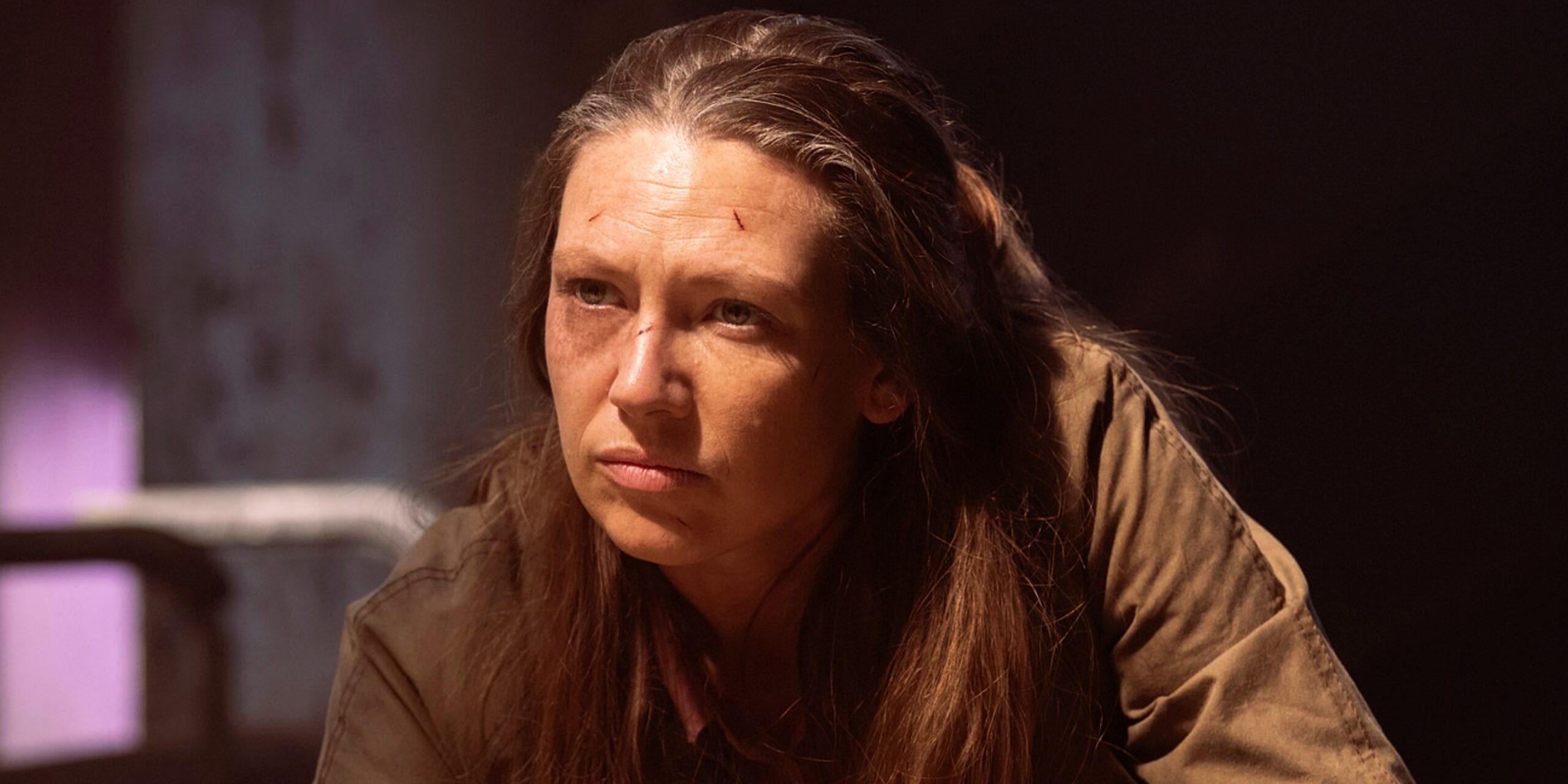 Anna Torv delivering an excellent performance in a genre-based television series is not a new concept. It is something the general audience has come to expect and enjoy. Torv continues to do just that in the first three episodes of "The Last Of Us," as Tess, Joel's (Pedro Pascal) life partner and fellow smuggler, who frankly, kick starts the entire story. With around 30 minutes of combined screen time, Torv introduces us to the pragmatic smuggler who has fully adapted to her hostile environment, only to come crashing down at the end of the second episode due to becoming infected. Knowing her time is up, she successfully convinces Joel to take Ellie (Bella Ramsey) and continue the journey before she concludes her last mission. It is an immense downfall of a character arc completed through stillness and physicality, showing how harsh the world of "The Last Of Us" is. It doesn't matter how tough or brave one is; the Infected can and will cut through anyone instantly. Even though we lose Tess in the second episode, this two-episode arc and loss are felt for the entire season. After all, Tess is Joel and Ellie's first shared ghost, and that is why Joel continues the journey. This result is not something most actors can achieve, and Torv achieves it in around half an hour of screen time. Tess's exponential downfall makes the audience understand how threatening the Infected are and, therefore, how important Ellie's immunity is. This is exactly what Torv's devastatingly breathtaking performance drives home. She has never been nominated for an Emmy before. Still, she has quietly made a name for herself as a well-respected television character actor, seemingly disappearing into every role she comes into contact with, and Tess is no exception. In fact, it's more impressive since we feel Tess's, and therefore Torv's, presence long after she's gone. It seemed like it was always a matter of time before when Torv will secure her first Emmy nomination, and as genre bias continues to dwindle at an alarming rate, now is that time.
Outstanding Directing For A Comedy Series – "Review," Directed by Christopher Storer for "The Bear"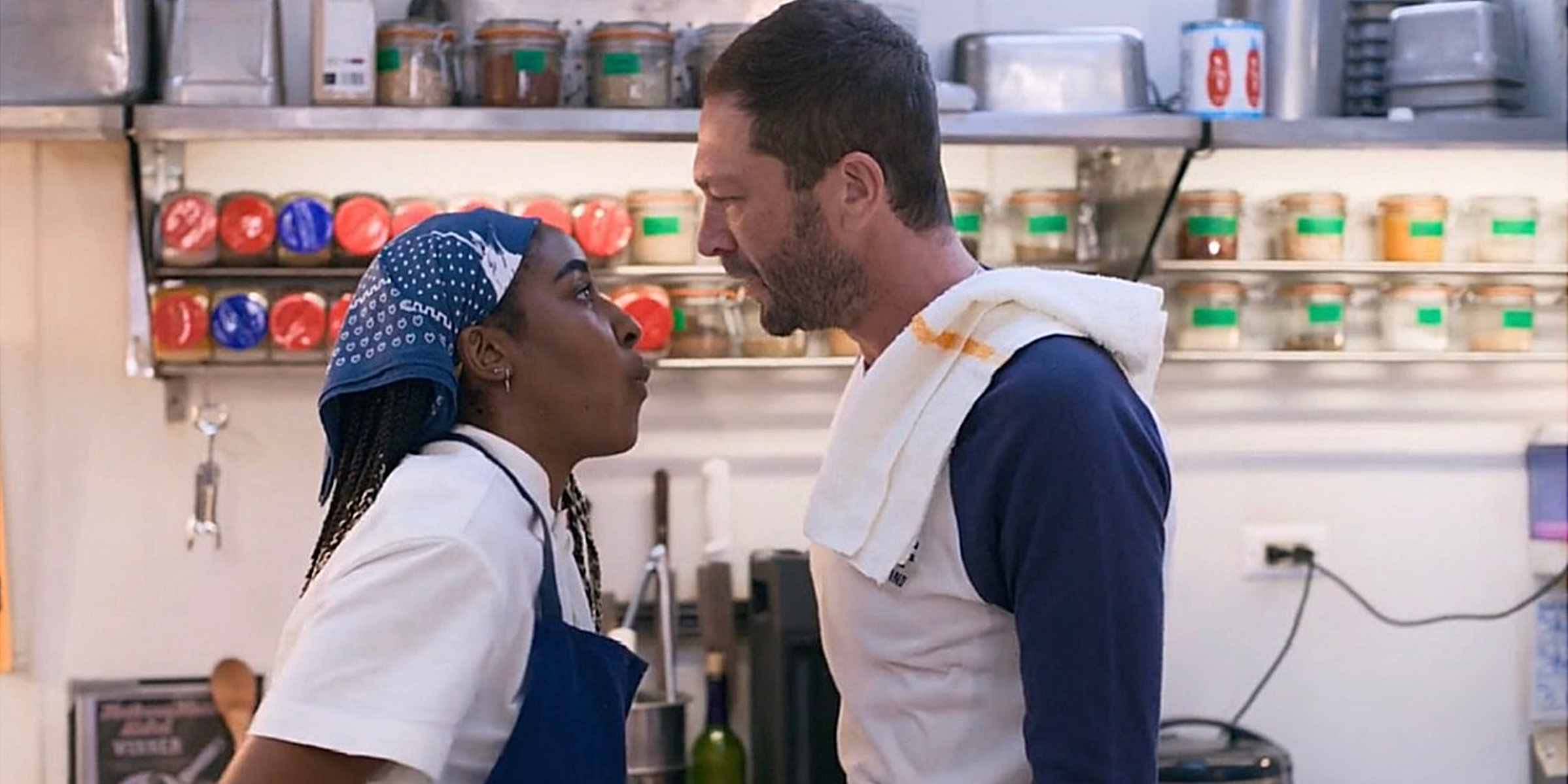 One of the best new shows to come out in 2022 was FX's "The Bear." While there is no shortage of stellar episodes to choose from for this year's directing nominees, series creator Christopher Storer's incredible penultimate episode, "Review," is the one that made the biggest lasting impression. At only twenty minutes in length, it is the shortest episode of the season. Still, it's easily the most intense, emotionally captivating, and technically impressive, as eighteen of those twenty minutes comprise a single take through the kitchen on a hellish day where everything that can go wrong is going wrong. With stress levels at an all-time high, it allows some of the performers to provide their best work and push the story forward as tensions between each person within the Chicago sandwich shop come to a head.
Outstanding Writing For A Comedy Series- "Four Minutes," Written by Amy Sherman-Palladino for "The Marvelous Mrs. Maisel"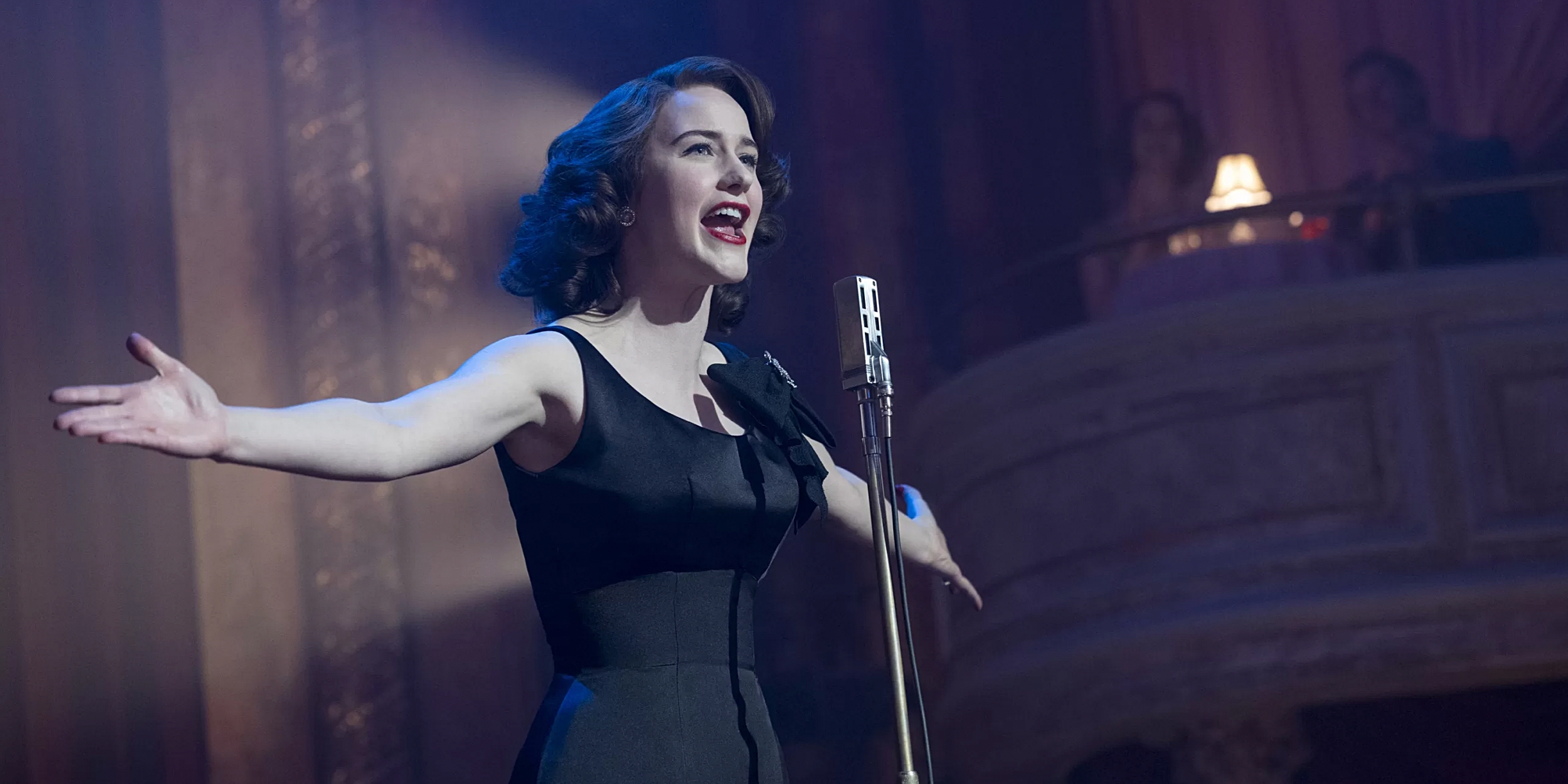 For 43 episodes over five acclaimed seasons, "The Marvelous Mrs. Maisel" has been building up to one moment — those four minutes when Midge Maisel (Rachel Brosnahan) steps up to the mic and delivers a comedy set that would make her a star. Having shrewdly resolved the series' many plotlines through flashbacks and flash-forwards throughout the final season, Amy Sherman-Palladino's finale script places its focus where it belongs — on Midge. The precision in Sherman-Palladino's writing has been evident throughout the entire series — rarely is there a wasted word in her dialogue. However, if those four minutes in her final script didn't deliver the star-making moment believably, those five seasons would be for naught. Happily, though, they became a triumph for Brosnahan, particularly Sherman-Palladino, whose vision (along with that of her co-creator and husband Daniel) kept the series on track all season. Thanks to them, of all the comedy series playing out their final season in 2023, "The Marvelous Mrs. Maisel" was arguably the only one that truly nailed it.
Outstanding Reality/Competition Series – "The Traitors"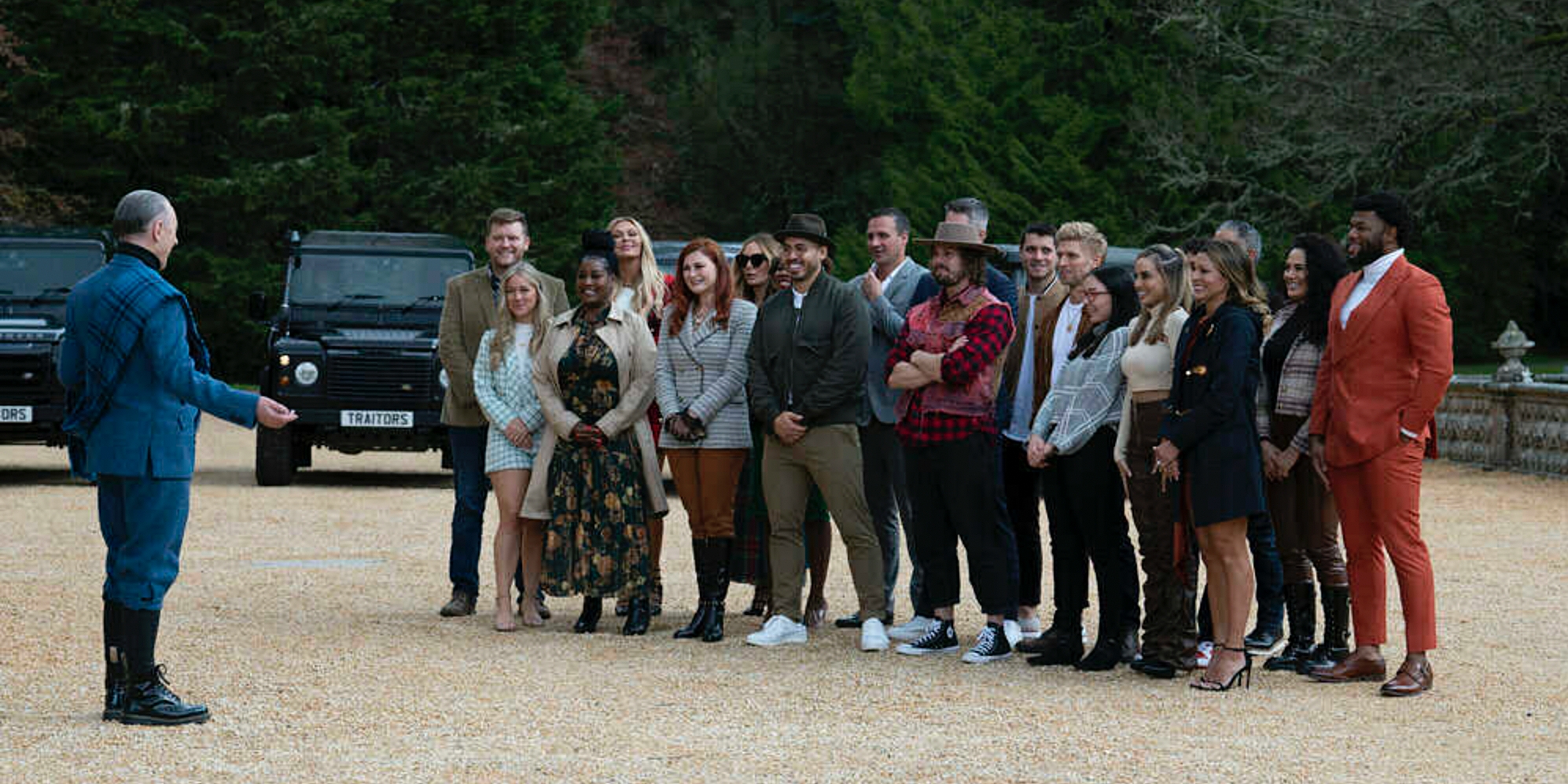 If there's any category that could use a major shake-up, it's Reality/Competition Series. With the welcome exception of last year's win by Lizzo (whose series is ineligible this year), recent nominees have been a variation of "Drag Race"/"Amazing Race"/"Top Chef"/"The Voice"/"Nailed It" for years now, and a fresh newcomer is much needed. Consider "The Traitors," a hit in 19 countries, whose American version premiered this season on Peacock. Twenty contestants arrive at a Scottish castle, of whom three are secretly designated "traitors" and whose job is to "murder" a fellow player every night. As their numbers dwindle, the other players' growing paranoia soars with each elimination. Unique to the American version is the casting of well-known shit-stirrers from such reality favorites as "The Real Housewives" and "Survivor" (this show's spiritual antecedent) who know how to bring the drama. Add to that host Alan Cumming whose sly delivery and endless wardrobe of kilts brings a welcome dose of camp to the deadly proceedings, and you've got an underdog that's fresh and different.
Who/what are you hoping will be nominated at this year's Emmy Awards? Please let us know in the comments section below or over on our Twitter account and check out our latest Emmy nomination predictions here.