Between the Broadway revival of Ibsen's "A Doll House" and the Showtime limited series "George & Tammy," Jessica Chastain is nearing the entertainment industry's coveted EGOT status. With the current state of the Emmy race for Outstanding Actress in a Limited or Anthology Series, Chastain is still in a solid position to win this year for her portrayal of country legend Tammy Wynette. "George & Tammy" premiered in December 2022 with positive reviews and 3.3 million viewers, making it Showtime's most-watched premiere in the company's history. Created by Abe Sylvia and directed by John Hillcoat, the biopic follows the romance between Wynette and musician George Jones (Michael Shannon). Chastain already has accolades for her performance, having won the SAG award for Outstanding Female Actor in a TV Movie/Limited Series over widely predicted frontrunner Amanda Seyfried (nominated for Hulu's "The Dropout"). Chastain's SAG win is especially telling, given the Emmys would also be voted for by her peers – and actors adore her. With Emmy voting just around the corner, Chastain has a compelling case for frontrunner status. But with the newfound competition since "George & Tammy's" release, there is no consensus on the category just yet. 
Much can happen in a few months, as we've seen in recent Emmy history. Two years ago, Anya Taylor-Joy won the SAG award for Netflix's "The Queen's Gambit" and was poised to win the Emmy. Later that same month, HBO's "Mare of Easttown" premiered and eventually became a cultural phenomenon. The series' titular star Kate Winslet received career-best reviews. Sundays with Mare became a thing. The momentum swayed, and Winslet won her second Emmy (her first being for HBO's "Mildred Pierce" in 2011). The 2023 limited series lead actress race is still very much open. In addition to Chastain, there are five more slots to fill, and the category is already crowded. The case could be made for numerous actresses taking television by storm right now. Between shows that have premiered recently ("Daisy Jones & The Six" & "Swarm") and upcoming contenders waiting in the wings ("Love & Death" & "Dead Ringers"), could a new frontrunner emerge à la Mare? Which shows could get lost in the breadth of current content? Assuming Chastain is in the lead, who is likeliest to join her in the ranks? Let's take a look at the top Emmy contenders for Lead Actress in a Limited or Anthology Series.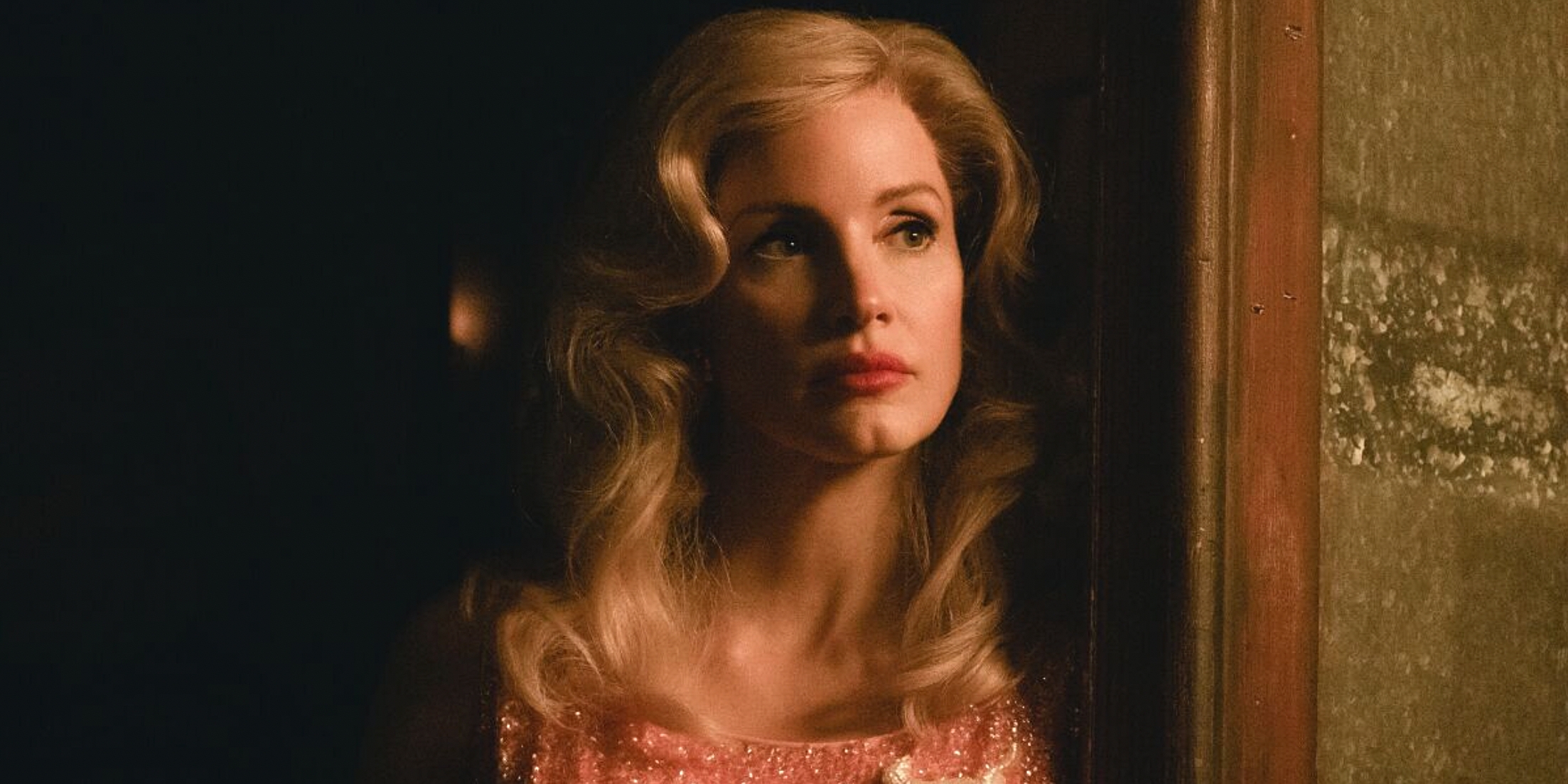 Predicted fellow nominees:
Riley Keough – "Daisy Jones & The Six" (Prime Video)
One of the new shows that have captured viewers' attention and found its place in pop culture is rock and roll headliner "Daisy Jones & The Six." Based on Taylor Jenkins Reid's 2019 novel of the same name, this rise and fall tale of a fictional 1970s rock band became a mainstream hit in its four-week run on Prime Video. Created by Scott Neustadter and Michael H. Weber, the story explores how the band imploded at the height of its power and is framed through one-on-one documentary interviews with members of the band 20 years later. From concerts and recording sessions to family drama and romantic tension, this book-to-screen adaptation satisfied plenty of fans. Especially the resonant finale, which ended the series on a high note. Whether "Daisy Jones & The Six" will get fan-level enthusiasm from Emmy voters is the question. But as far as performances go, Riley Keough's magnetic turn as Daisy will surely garner attention. The role is a compelling showcase of her talent, from acting and singing to stage presence. Keough brings excellent dramatic tension and a grounded sense of quality to Daisy; you understand why she is a rock star and why fans are screaming her name. With depth, charisma, and a hypnotic voice, Keough owns the character.
There are plenty of moments to create a nomination reel, as there are supporting factors in favor of her chances. The Outstanding Limited Series category isn't exactly competitive this year; many contenders are floating, which gives "Daisy Jones & The Six" the opportunity to solidify its place in the conversation. The show is finding strength in multiple categories, including outstanding music and lyrics. From "The River" to "Look at Us Now (Honeycomb)," the songs heavily feature Keough's vocals. Also, Keough's acting category is still mostly up in the air, with many hopefuls hovering around the top six slots to become a safe bet. The weekly release strategy of "Daisy Jones & The Six" helped build momentum, which is key to hold onto in a race that could really shake up over the next few months. Given all the above, not to mention the show's popularity and Prime Video's looming FYC campaign, Keough seems to have enough staying power to receive her first Emmy nomination.
Elizabeth Olsen – "Love & Death" (HBO)
HBO shows often dominate the Emmy wins for Lead Actress in a Limited or Anthology Series, winning seven times in the last 14 years. Could they repeat success with the upcoming HBO Max (soon to be…Max) miniseries "Love & Death," their biggest play in this category? Directed and executive produced by Lesli Linka Glatter, "Love & Death" revisits the true crime story of Candy Montgomery (Elizabeth Olsen), a 1980s Texas housewife who was accused of murdering her best friend, Betty Gore (Lily Rabe). The first episode premiered to positive reviews at this year's South by Southwest (SXSW) Festival and seems to have a serious contender in Olsen, back in the race after her Emmy-nominated turn as Wanda Maximoff in Disney Plus' "WandaVision."
The subject of Candy Montgomery is not new territory. Just last year, we had the Hulu miniseries "Candy," starring Jessica Biel in the titular role and Melanie Lynskey as Betty Gore. While there may be subject fatigue given the timing, "Candy" underperformed at the Emmys with one nomination (Outstanding Main Title Design). Despite wonderful performances, critics' reviews were mixed overall, and the series didn't have robust engagement or hold in pop culture. "Candy's" underperformance could work in favor of "Love & Death," which has the pedigree of HBO and executive producers like David E. Kelley, whose track record includes "Big Little Lies" and "The Undoing." It's a new approach to the true crime story, and Olsen will have her own interpretation of the character that could set the series apart. Plus, "Love & Death" is set to premiere on April 27, giving plenty of time for viewers to catch up well before Emmy voting begins.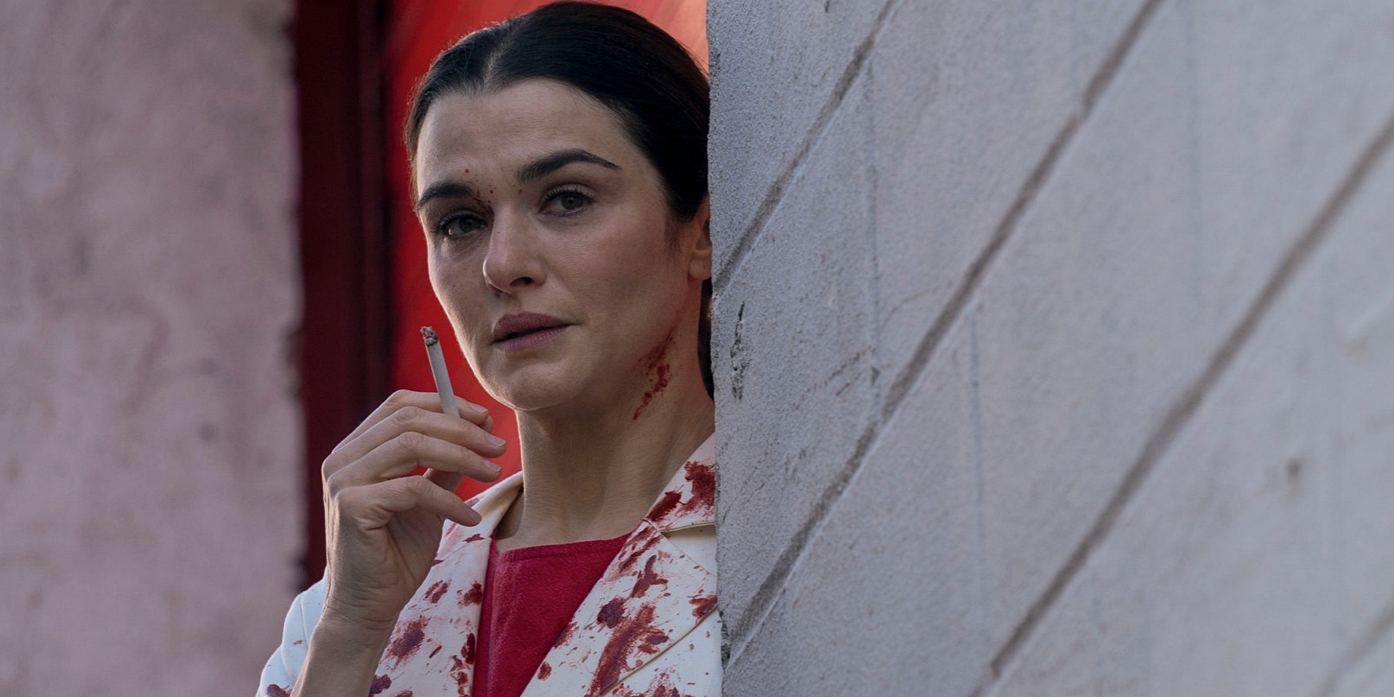 Rachel Weisz – "Dead Ringers" (Prime Video)
Another exciting show premiering this month is "Dead Ringers" from showrunner Alice Birch (writer of the Florence Pugh-led films "Lady Macbeth" and "The Wonder," as well as the Hulu/BBC series "Normal People"). Rachel Weisz stars as the identical Mantle twins, who are on a mission to change how women give birth. From the perspective of women, the series remakes David Cronenberg's 1988 film of the same name, which starred Jeremy Irons as twin gynecologists Beverly and Elliot. Early reviews for the Prime Video series indicate that Birch and Weisz, both executive producers, have concocted an unflinching new take on the 1988 film and its source material, the novel "Twins" by Bari Wood and Jack Geasland. Critics' reactions so far have been mixed overall, but Weisz is getting unanimous praise for her performance in what sounds to be complicated and twisted dual roles.
The strangeness of "Dead Ringers" might not have the broad appeal to be nominated for Emmys across the board. The series' best bet at a nomination is probably in the lead actress category. Given the early buzz for Weisz, the complexity of her characters, and the subject of women's healthcare, the Mantle twins could truly resonate. Much like most contenders, Weisz's chances benefit from the lack of consensus around a clear lineup. There is a scenario in which reviews for her work continues to build, and the momentum sways toward her. Whether she can rise above mixed reviews or get lost in the uncertainty of this category remains to be seen. "Dead Ringers" would mark Weisz's first Emmy nomination; Prime Video could very well be dominating the lead actress category this year between her, Keough, and Dominique Fishback.
Dominique Fishback – "Swarm" (Prime Video)
Prime Video's horror-comedy "Swarm" took television by storm. Created by Janine Nabers and Donald Glover, the series follows Andrea "Dre" Green (Dominique Fishback), a stan whose diehard obsession with a pop star takes her down the path of a serial killer. It's an anti-hero narrative with distinctive visual storytelling and compelling psychological horror. Fishback immediately reels you in from the first episode with a bold and inspired performance. She navigates her character's villainous development with brilliant control. Since "Swarm's" March 17 debut on Prime Video, her work has been enthusiastically praised on a higher level than any other aspect of the series. She has also been a fairly consistent presence in discussions around the lead actress category, showing a sign of strength, as it's been a month since the series was released.
Even if voters do not fully embrace "Swarm" across various categories, there is enough appreciation for Fishback that she can overcome the lack of support around the series itself. She gives a career-best performance following various television highlights, from HBO's "Show Me a Hero" and "The Deuce" to Apple TV Plus' "The Last Days of Ptolemy Grey," which earned her a Critics Choice nomination this year. Also including films such as 2021's "Judas and the Black Messiah," Fishback has been doing wonderful work for years. Likely already in the consciousness of avid TV watchers, she brings towering new work to the small screen. Her chances could have benefited from a weekly release strategy, but where Fishback lacks in that buildup, she has in memorability. She is the face of the series and one of the leading reasons why it's being talked about. 
Ali Wong – "Beef" (Netflix)
Another new hot title in the conversation is the road rage series, "Beef," starring Steven Yeun and Ali Wong. Created by Lee Sung Jin and produced by A24, the series follows contractor Danny (Yeun) and wealthy business owner Amy (Wong), whose lives become dangerously intertwined after they cross paths during a road rage incident. "Beef" is a stressful, mind-bending achievement that escalates tension through the characters' motivations. Both consumed by revenge and searching for personal healing, Danny and Amy aim to spoil each other's lives every chance they get. With all the twists and turns this series throws your way, the storytelling remains grounded on an emotional level. Wong is terrific at navigating the show's tonal shifts, balancing moments of dark comedy with loneliness and existential dread.
"Beef" would be Wong's second Emmy nomination and her first for acting. She was previously nominated in the Outstanding Writing for a Variety Special category for 2022's "Ali Wong: Don Wong," her third Netflix original comedy special. Netflix and the creative teams have recently made a switch for the show to be considered as a limited or anthology series instead of a comedy, as was initially expected. This strategy gives more shape to the limited series lead actress category. While there are a lot of potential contenders, Wong still has many things going for her, namely, her familiarity with the Television Academy and the show's strong viewership. With the lack of consensus around this entire category lineup, Wong has an increased opportunity to secure her first acting nomination.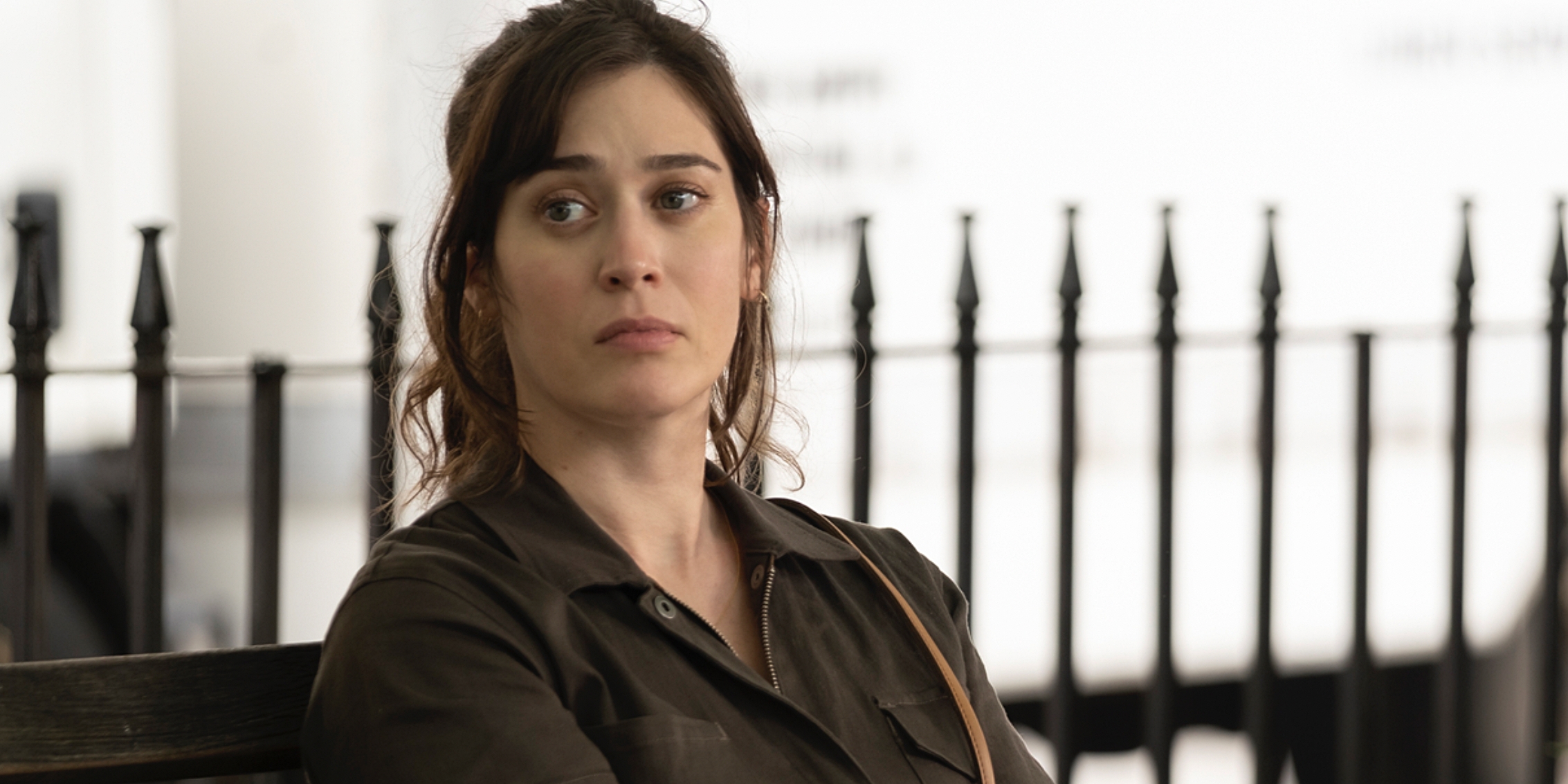 Also in contention:
Emily Blunt – "The English" (Prime Video)
Blunt is one of the few contenders going into this Emmy season with a performance that has been recognized elsewhere (2023 SAG awards), and combined with good reviews; she's nearing her first Emmy nomination.
Lizzy Caplan – "Fleishman Is In Trouble" (FX)
Given "Fleishman Is In Trouble" is among the top contenders to be nominated in the Outstanding Limited Series category, its visibility among voters may give previous Emmy nominee Caplan a push.
Kathryn Hahn – "Tiny Beautiful Things" (Hulu)
Don't underestimate a beloved two-time Emmy nominee with a show from the producers of "Big Little Lies" and "Little Fires Everywhere."
Vera Farmiga – "Five Days At Memorial" (Apple TV+)
While "Five Days at Memorial" premiered last summer — and voters may not remember that far back considering the abundance of new contenders since then — this show (and specifically two-time Emmy nominee Farmiga) could be Apple TV Plus' biggest play in the lead actress category.
Sydney Sweeney – "Reality" (HBO)
Picked up by HBO and without a confirmed release date yet, "Reality" (which had positive reviews at this year's Berlin Film Festival) could emerge as a surprise acting contender for two-time Emmy nominee Sweeney.
Who do you think will be nominated for Outstanding Lead Actress in a Limited or Anthology Series? Check out our latest Emmy predictions here and please let us know in the comments section below or on our Twitter account.