Looking at which studios have which contenders can help you get a better read of the awards race when making your first predictions of the season. Some are better at "playing the Oscar game" than others (either due to available funds or campaigning savvy), and some may simply have too many contenders to juggle in a given season, causing some to fall through the cracks.
Making your first predictions can be a daunting task – given how many studios there are in the Oscar race every year and how many contenders they all have individually – but thankfully, we at Next Best Picture have assembled things clearly and concisely below, going through each studio alphabetically (with their contenders listed by highest priority, either based on what we've heard from the studios themselves or our own educated guesses).
A24
"Everything Everywhere All at Once" – The epic and emotional multiverse action extravaganza from the Daniels was the first surefire awards contender of the season; and it hasn't shown any signs of slowing down yet, just passing $100 million worldwide (after being A24's highest grossing film to date for some time now). This is going to be a massive contender for the studio across-the-board, and expect pushes for Best Picture, Best Director (for the Daniels), Best Actress (for Michelle Yeoh), Best Supporting Actor (for Ke Huy Quan), Best Supporting Actress (for Stephanie Hsu), and a slew of techs (especially Best Film Editing).
"The Whale" – An adaptation of the play of the same name about a 600-pound man struggling with his health and trying to reconnect with his estranged daughter. It's being positioned as Brendan Fraser's big comeback project (it's his first significant leading role in almost a decade), and it doubles as a comeback-of-sorts for director Darren Aronofsky, too, who hasn't released a film since 2017's controversial and divisive "mother!" While "Everything Everywhere All at Once" will be A24's primary Best Picture play, "The Whale" should receive a significant push as well, but most notably for Best Actor (for Fraser), Best Supporting Actress (for Hong Chau and Sadie Sink), Best Adapted Screenplay, and Best Makeup/Hairstyling.
"Aftersun" – It was a huge hit when it debuted in Cannes this past May, with writer-director Charlotte Wells receiving raves for her work and additional praise being afforded to actors Paul Mescal and young breakout Francesca Corio, who play the father-daughter duo at the center of this nostalgic drama. It remains to be seen how strong of an Oscar player this is – especially with A24 maybe already having their hands full with "Everything Everywhere All at Once" and "The Whale" – but if nothing else, this could have a significant presence on the indie circuit.
"The Inspection" – Set to have its world premiere at the Toronto International Film Festival, not much was considered for this project being an awards player until the New York Film Festival stunned us all, announcing it as their Closing Night film. Being such an important slot in their lineup, the announcement raised Elegance Bratton's feature directorial debut up in pundit's predictions considerably. Now, all eyes are on actors Jeremy Pope, Gabrielle Union and Bratton's storytelling (which is based on his personal experience as a gay Black man in Marine Corps.) to see if this film will emotionally land with festival audiences and go even further with the Academy.
"Close" – A French drama from Lukas Dhont, the writer-director of 2018's "Girl," which, like "Aftersun," had its premiere at the 2022 Cannes Film Festival. Centered around two thirteen-year-old boys coming to terms with their sexualities – and how they fit into their friendship – it's said to be an emotionally wrenching story that was named by many to be the best film from Cannes this year, even winning the Grand Prix. It may not reach the above-the-line categories, especially with A24 having other priorities, but it should be a strong contender for Best International Feature Film.
"Marcel the Shell with Shoes On" – An adaptation of the 2010s shorts of the same name about an anthropomorphic shell and the inner workings of his daily life. It has become the soulful indie hit of the summer, receiving raves from crowds and critics for its heartfelt humor and amusing animation. While it remains to be seen if the film will ultimately qualify for consideration for the Oscars' Best Animated Feature category, the filmmakers are indeed trying, and if their request is approved, A24 has a solid case to crack the final line-up with how beloved this little guy is.
"The Eternal Daughter" – The latest film from "The Souvenir's" writer-director Joanna Hogg is set to premiere at this year's Venice Film Festival. It's said to be a ghost story following "a middle-aged daughter and her elderly mother (played by Tilda Swinton) who must confront long-buried secrets when they return to their former family home" – and… that's about all we know so far. However, we don't anticipate it being as big of an awards contender as the higher profile projects listed above.
"Showing Up" and "Stars at Noon" – Kelly Reichardt's latest about a sculptor (played by Michelle Williams) preparing to open a new show, and Claire Denis' "Stars at Noon" centered around the romance between an English businessman (Joe Alwyn) and an American journalist (Margaret Qualley), both premiered at the 2022 Cannes Film Festival. They had far less buzz than "Aftersun" and "Close," with the reviews for "Stars at Noon" even trending negative (despite the film picking up the Grand Prix award). As a result, we don't know how hard A24 will push these two, but don't cry too hard for "Showing Up's" Michelle Williams, who has another (more promising) contender later on this list.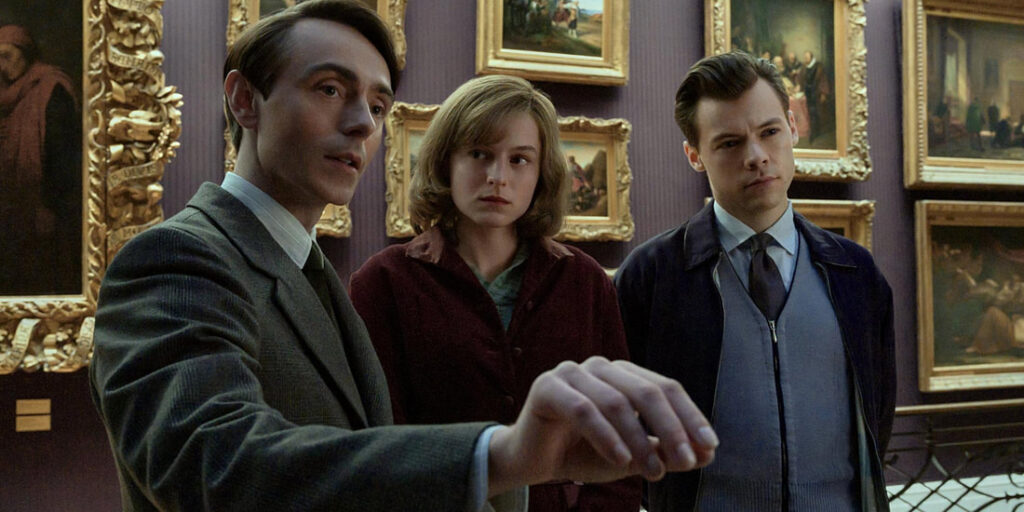 Amazon Studios
"Thirteen Lives" – Ron Howard's retelling of the events of the 2018 Tham Luang cave rescue; events that were already described in detail in the 2021 documentary, "The Rescue." Initially expected to be a serious Oscar contender potentially, the film had its release moved to late summer, taking it out of the more fruitful fall festival season. It's earned decent reviews so far, but despite the starry cast (Viggo Mortensen, Colin Farrell, and Joel Edgerton) and commendable crew, we don't expect this to make much of a dent at the televised awards ceremonies (if it earned any nods, they'd likely be below-the-line, such as in Best Sound).
"My Policeman" – Revolves around an LGBTQ+ love triangle, where a gay policeman (played here by pop star Harry Styles) marries a sweet school teacher ("The Crown's" Emma Corrin) while simultaneously being in a relationship with a male museum curator (David Dawson). The film is set to premiere at the 2022 Toronto International Film Festival, but Harry Styles might have a buzzier role in another film on this list that overshadows his work here.
"Good Night Oppy" – Amazon's leading Best Documentary Feature contender of the season shares the true inspirational story of the veteran interplanetary vehicle Opportunity, nicknamed Oppy, a Mars rover who was originally only expected to live for 90 days but ultimately explored Mars for nearly 15 years. It's set to have its world premiere at the 2022 Toronto International Film Festival, and as what seems to be one of the most enjoyable and accessible documentaries of the season, this could crash its category in a big way.
Apple TV+
"Killers of the Flower Moon" – It may or may not be coming out this year, but if it does, expect it to be a prominent Oscar contender across the board. The film is an adaptation of the book of the same name, following the FBI investigation into the mysterious murders of the Osage tribe in northeastern Oklahoma in 1920s Oklahoma and featuring a stacked ensemble cast that includes Leonardo DiCaprio, Jesse Plemons, Lily Gladstone, and Robert de Niro, all of whom could receive Oscar recognition, alongside Scorsese (in directing), Eric Roth (in writing), Thelma Schoonmaker (in editing), and countless others for the film's sure to be exemplary technical elements.
"Cha Cha Real Smooth" – It was the film Apple acquired from the 2022 Sundance Film Festival – just as they did with future Best Picture winner "CODA" the year prior – centered around the relationship between a college graduate and a young mother who finds that this buoyant boy reminds her of the youth she left behind. "Cha Cha Real Smooth" went on to win the Sundance Audience Award – losing out on the Grand Jury Prize – but it's remained praised all year, particularly for Cooper Raiff's script and Dakota Johnson's poignant supporting performance. It may not seem like the top-tier contender "CODA" became at the moment, but if "Killers of the Flower Moon" does indeed move to 2023, expect Apple to throw all their weight behind this one.
"Causeway" – A film that Apple inherited from A24, it stars Jennifer Lawrence as a U.S. soldier who suffers from a traumatic brain injury while fighting in Afghanistan and subsequently struggles to adjust to life back home. Bryan Tyree Henry and Samira Wiley star in key supporting roles, though it's likely Lawrence who will receive the lion's share of Oscar campaigning for this film, with the former Oscar winner not having been nominated since 2015's "Joy." Is this the role that will bring her back to the awards race?
"The Greatest Beer Run Ever" – It remains to be seen if Peter Farrelly's first film since his Best Picture winner "Green Book" will see the comedy filmmaker turned "prestige director" strike lightning once again. Working with big stars like Zac Efron, Russell Crowe, and Bill Murray, Farrelly shares the story of a man who left New York in 1967 to bring beer to his childhood buddies while they were fighting in Vietnam. The film seems to be a blend of multiple genres – drama, comedy, and war – and we'll get our first look at it at this year's Toronto International Film Festival, where we'll get a better grasp on its awards prospects, particularly in the acting and writing races.
"Raymond and Ray" – The latest feature from Rodrigo García follows two half brothers – Ewan McGregor and Ethan Hawke – who reunite at their father's funeral, with whom both had a bad relationship. While it seems like a simple story on the surface, that cast inspires confidence (as does Alfonso Cuarón's producorial credit), but Apple may have their hands full with bigger titles this year.
"Spellbound" and "Luck" – The first two films from Skydance Animation, with the former set in a world of magic where a young girl (played by "West Side Story's" Rachel Zegler, who stars alongside Nicole Kidman, Javier Bardem, and John Lithgow) must break the spell that has split her kingdom in two, and the latter concerning an unlucky girl who stumbles upon the never-before-seen world of good and bad luck, where she teams up with magical creatures (played by Simon Pegg, Jane Fonda, and Whoopi Goldberg) to uncover a force more powerful than luck itself. Skydance is untested in the Oscar game, but Apple is sure to throw campaigning weight behind these two in some respect in the Best Animated Feature race, though we're not sure yet which one is the stronger bet ("Spellbound" may be slated for fall, though).
Bleecker Street
"Breaking" – This follows a Marine war veteran who faces mental and emotional challenges when he tries to reintegrate back into civilian life, leading him to rob a bank to support his daughter. The film is based on the real-life story of Brian Brown-Easley, with "Star Wars" star John Boyega playing Beasley (with it also featuring the final performance from Michael K. Williams). However, given that its reviews weren't overly laudatory out of this year's Sundance Film Festival, it may be a tough battle to stay in the awards conversation this season.
"A Love Song" – Premiering alongside "Breaking" at this year's Sundance Film Festival, it was received warmly, particularly for providing a showcase to two oft-underused character actors like Dale Dickey and Wes Studi, who star here as two widowed friends that reunite to spend a night together by a lake in the Colorado Mountains. It's a quaint and quiet film, which might prevent it from making much noise in industry awards races, but look for this to potentially be an indie fave come the end of the year.
Disney/20th Century Studios
"Avatar: The Way of Water" – The long-awaited follow-up to James Cameron's Oscar-winning 2009 sci-fi epic, "Avatar," centers on the Sully family – Sam Worthington's Jake Sully, Zoe Saldaña's Neytiri, and their children – as they live their lives on Pandora in peace until revisited by old enemies. Kate Winslet and Michelle Yeoh have also joined the cast this time around, while Cameron brings in his Oscar-winning "Titanic" cinematographer Russell Carpenter, and Simon Franglen succeeds the late James Horner as a composer. The jury's still out on whether "Avatar: The Way of Water" will be an awards player in the above-the-line categories again, but expect this one to be still a strong contender in several tech races, such as Best Cinematography and Best Visual Effects.
"Black Panther: Wakanda Forever" – It has been shrouded in secrecy through most of its production, but we finally received the first look at the superhero sequel this past Saturday, where we watched as Ryan Coogler and co honor the past – and the legacy of the late Chadwick Boseman – while also forging ahead to a bright new future for the franchise and these characters we care about so much. While many doubted that it would be comparable to the cultural phenomenon that was its predecessor, it seems now that we could be in store for a film that's just as good, if not better. This one shouldn't be counted out for above-the-line awards nods, but consider it heavily below-the-line (Best Costume Design, Best Production Design, etc.) at the very least.
"Amsterdam" – This is writer-director David O. Russell's first film since 2015's "Joy," but it doesn't look like he'll be welcomed back with open arms, as social media has turned on him entirely following news of him assaulting his transgender niece a decade ago (to say nothing of his abusive on-set antics since the start of his career). In another time, "Amsterdam" (which looks like a 1930s "American Hustle") could've gotten double-digit Oscar nominations – and Disney/Fox will probably still try – but it's unlikely to register in any category where Russell himself is awarded, though watch out for this stacked cast to perhaps make a play for a SAG Ensemble nod.
"Strange World" – With a coveted Thanksgiving release date that has led many Disney Animation films to awards glory (look no further than last year's "Encanto"), and that terrific teaser trailer showing off the movie's vibrant visuals and wondrous world-building, it's already making us curious to see more. While we have not learned anything significant about the story, a pundit should know never to doubt Disney by now. You'll definitely want to tentatively slot this one in your Best Animated Feature predictions.
"Turning Red" – This should be the primary Best Animated Feature push from Pixar this year, especially after it made such a splash on Disney+ for its revolutionary representation and affecting depiction of female adolescence (via a metaphor about "red panda transformations"), which didn't shy away from potentially "risqué" subject matter. Despite some conservative pushback against its unflinching portrayal of puberty, the film was critically acclaimed, and the industry should strongly embrace it. Oh, and don't count out "Nobody Like U" in Best Original Song from last year's winners, Billie Eilish and Finneas O'Connell.
"Lightyear" – It's a movie few pundits knew what to do with before its release, but after it bombed at the box office – and didn't exactly receive critical raves either – its awards chances are very much up in the air. Still, that doesn't mean Disney won't try to get this Buzz Lightyear origin story into the Oscars' Best Animated Feature line-up (it is tied to the Oscar-winning Toy Story series, after all), but Pixar will have better hopes with "Turning Red," which actually has passion going for it.
"The Bob's Burgers Movie" – While it may be more of a "fans-only" affair than the more mainstream Best Animated Feature contenders Disney can push this awards season, it was very well received, all things considered. And hey, "The Simpsons Movie" came close, didn't it? If nothing else, a few of the film's original songs (particularly "Sunny Side Up Summer") could contend in this year's light Best Original Song line-up.
"Doctor Strange in the Multiverse of Madness" and "Thor: Love and Thunder" – Both aren't going to be serious awards players whatsoever – as relatively standard Marvel sequels with mixed reception – but both could contend in the Best Visual Effects race and particularly the former for its inventive magic and multiverse-based VFX that make for a stupefying spectacle (and the first "Doctor Strange" was nominated in this category, too).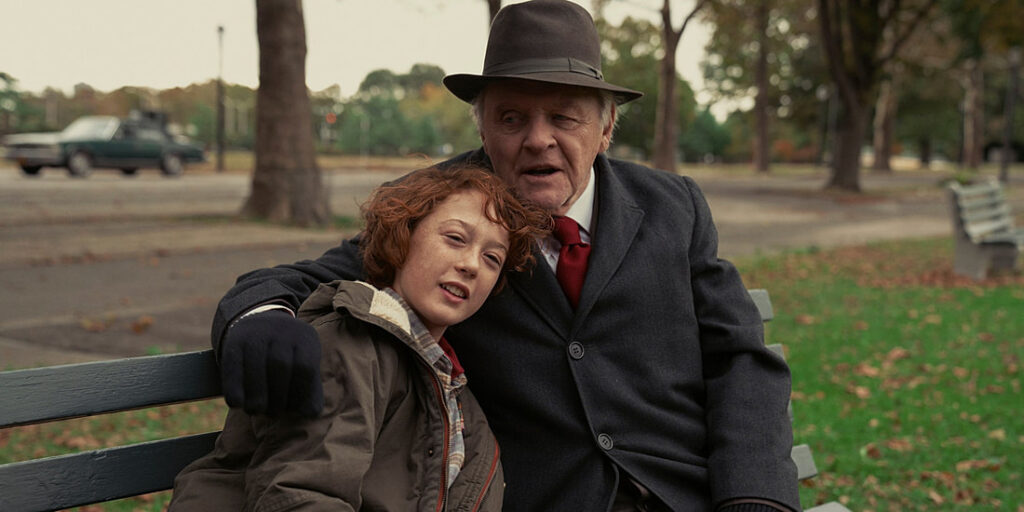 Focus Features
"TÁR" – The long-awaited third feature from Oscar-nominee Todd Field (of "In the Bedroom" and "Little Children" fame). While that cryptic teaser trailer seems to suggest a more esoteric film than his last two, this will be Focus Features' main awards push this year, so expect them to throw all their weight behind it regardless, especially for Cate Blanchett (playing a fictional female composer conducting a major German orchestra), who will be a force to be reckoned with in the Best Actress race. Oh, and "Joker's" Hildur Guðnadóttir is composing the score.
"Armageddon Time" – It's James Gray's "Belfast," telling a deeply personal (and semi-autobiographical) coming-of-age story about "the strength of family" and "the generational pursuit of the American Dream," but most notably, his relationship with his Black best friend, played here by newcomer Jaylin Webb. The film features strong supporting performances from Anthony Hopkins, Jeremy Strong, and Anne Hathaway. However, its understated nature (and moderate reception out of Cannes) could prevent it from reaching its fullest potential.
"Spoiler Alert: The Hero Dies" – An adaptation of the novel of the same name by journalist Michael Ausiello, who chronicled the final 11-month period of his husband Kit's life, from his terminal cancer diagnosis to his death. "The Big Bang Theory's" Jim Parsons plays Ausiello, "Fleabag's" Ben Aldridge plays his husband, and Oscar winner Sally Field plays his husband's mother in what's said to be a potentially stirring supporting role. "The Big Sick" and "The Eyes Of Tammy Faye" filmmaker Michael Showalter directs, and while this could be more of a populist picture than awards play, there's a potential for crossover here, particularly due to its mainstream (and tearjerking) sensibilities.
"The Northman" – Robert Eggers' third feature film, and action-packed Viking adventure that premiered this past April, isn't going to contend for any significant Oscars this year, but that doesn't mean Focus won't push it for techs, including Oscar nominee Jarin Blaschke's consuming cinematography, Linda Muir's consummate costuming, and that period-accurate production design.
"Mrs. Harris Goes to Paris" – An adaptation of the 1958 novel of the same name about a widowed cleaning lady who decides to have a couture Dior dress made for herself, features even more glorious garbs from Jenny Beavan (last year's Oscar winner for "Cruella" and a three-time Oscar winner overall), and Focus will indeed be giving her a push for Best Costume Design come fall.
"Vengeance" – The directorial debut of "The Office's" B.J. Novak follows a radio host from New York City who attempts to solve the murder of a girl he hooked up with in West Texas but may have accidentally stumbled onto an even larger story exposing the true troubles with America today. If nothing else, we could see this sharply written and socially relevant script contend in Best Original Screenplay this year.
"Honk for Jesus. Save Your Soul" – A satirical Christian comedy that pundits first saw at this year's Sundance Film Festival, centers around the modern megachurch culture. Regina Hall and Sterling K. Brown lead the cast, while Adamma Ebo adapts her 2018 short film of the same name to entertaining effect here. It might not be as big a project as some others Focus is pushing this year, but if there are any comedy-specific awards on the horizon, "Honk for Jesus. Save Your Soul" could certainly show up there (particularly for the always hysterical Hall).
"Downton Abbey: A New Era" – It has the classy costuming, and pristine production design one can expect from a period piece, but even though this may be given a light awards push by Focus in the tech categories since the first film didn't receive any Oscar recognition – and this made even less of an impact, critically and commercially – it's easy to see how this could be overlooked too.
IFC Films
"Happening" – The Golden Lion winner of the 2021 Venice International Film Festival, which was made available to U.S. audiences this May. Unfortunately, following the Supreme Court's decision to overturn Roe v. Wade at the end of June, this film – which follows a woman attempting to get an abortion when it was still illegal in France – is terribly timely, which could give voters a reason to recognize it (or writer/director Audrey Diwan) in some category, should IFC Films give it a proper push (though it can't contend in Best International Feature Film, given that France passed over it last year for "Titane," when it had its release in that country).
"Official Competition" – A splashy comedy from Gastón Duprat and Mariano Cohn satirizing the film industry, with stars Antonio Banderas, Penélope Cruz, and Oscar Martínez all giving glorious gonzo performances that should connect with cinephiles especially. Perhaps there's a chance Spain selects this as their International Feature Film contender? Or maybe there's a world in which its snappy script – or one of its playful performances – is recognized by a certain ceremony (even if not the Oscars) by the year's end?
Lionsgate
"The Unbearable Weight of Massive Talent"– The meta action comedy where Nicolas Cage stars as a fictionalized and overexaggerated version of himself, and yes, it is as hilarious as it sounds. Now, this is technically not an awards player by any means – despite Cage and his co-star Pedro Pascal giving exceptional comedic performances – but if we're talking about awards ceremonies with comedy-specific categories (like the Golden Globes or the Critics' Choice Awards), there is absolutely a chance something this amusing and acclaimed could land there.
"White Bird: A Wonder Story" – A spin-off sequel/prequel and "companion piece" to the 2017 coming-of-age drama "Wonder," which follows Auggie's former bully, Julian (Bryce Gheisar), at his new school having a tough time adjusting. To teach him lessons about love and hate, his Parisian grandmother (played by Helen Mirren) shares stories from her own childhood as a young Jewish girl in Nazi-occupied France during World War II. World War II films are often the Academy's bread-and-butter, but this project seems perhaps a bit too syrupy and sentimental even for the Oscars. However, don't say that Lionsgate won't still try (especially after "Wonder" almost earned a Best Adapted Screenplay nod).
Magnolia Pictures
"I Love My Dad" – The Jury and Audience award winner at this year's South by Southwest festival in the Narrative Feature Competition amused audiences with its silly but sweet story of a father who catfishes his estranged son, only for the scheme to quickly spiral out of control. It is unlikely that a small indie comedy like this will cause a big shake-up in any key categories at the Oscars. Still, it could make an impression at indie-specific ceremonies, particularly for James Morosini's sharp screenplay.
"Riotsville, USA" – First premiered at this year's Sundance Film Festival, where it followed the foundation of Riotsville, a fictional town built by the U.S. military. Additionally, using all archival footage, the film explores the militarization of the police, crafting a counter-narrative to the nation's reaction to the racial uprisings of the late '60s. Word-of-mouth was strong out of Sundance, so look for this to be a big contender in Best Documentary Feature by the end of the year.
MGM/UAR
"Bones & All" – The latest film from Luca Gudagnino, adapted from the book of the same name, centers around a teenage cannibal named Maren (played here by "Waves" breakout star, Taylor Russell) and her lover (Timothée Chalamet), as they trek across America and find their love tested by Maren's cannibalistic desires. Needless to say, despite a splashy Venice premiere, that premise doesn't exactly scream 'Oscar.' This won't be "Call Me by Your Name" 2.0 for Guadagnino since it will be tough for many to stomach (pun intended), but you could see certain critics groups rally around it.
"Three Thousand Years of Longing" – George Miller's first movie since 2015's "Mad Max: Fury Road," is centered around a scholar (played by Tilda Swinton) who is supposedly content with her life but must dig deep to uncover her innermost desires after encountering a Djinn (played by Idris Elba) who offers her three wishes in exchange for his freedom. Reviews were mixed out of Cannes, with many saying Miller's reach extended his grasp with the storytelling here. But if nothing else, perhaps it could be a tech player due to the extensive (and extravagant) flashbacks set in different periods of time all around the world.
MUBI
"Decision to Leave" – Park Chan-wook's first film following 2016's highly acclaimed "The Handmaiden." With many feeling that he has been overdue for Oscar attention for quite some time, this could be the movie to help him break through. The murder mystery – which follows a detective who falls for a mysterious widow after she becomes the prime suspect in his latest investigation – already won Park the Best Director award at this year's Cannes Film Festival, so perhaps he can nab that coveted 'international spot' that has been saved for non-American filmmakers in the Best Director line-up as of late. Or Best Original Screenplay is the better bet? Certainly Best International Feature Film after South Korea chose it over the more mainstream "Broker," which also premiered to big buzz at Cannes.
NEON
"Triangle of Sadness" – The Palme d'Or winner at the 2022 Cannes Film Festival, which sometimes bodes well for Oscar glory ("Parasite") and sometimes doesn't ("Titane"). Still, Ruben Östlund – who won this award for the second time, following 2017's "The Square" – should not be underestimated for his scathing social satire here, taking to task a group of elite one-percenters as they vacation on a luxury cruise, where all hell soon breaks loose. Even if the European humor doesn't fully translate to American audiences (perhaps preventing "Triangle of Sadness" from making a play for Best Picture), look for Östlund to be a strong contender in Best Original Screenplay (with writers looking fondly on his coarse commentary) and maybe even Best Director, too.
"Broker" – The latest film from "Shoplifters'" Hirokazu Kore-eda follows two friends who steal babies from their local church's "baby box" (where unwanted infants are left anonymously) only to be sold on the black adoption market. However, their hustle hits a speed bump when one of the mothers discovers their scheme and joins the two of them to interview her baby's potential new parents. Equal parts silly and sentimental, the film is certainly one to watch out for in Best International Feature Film (and perhaps Best Director and Best Original Screenplay too, depending on how big it becomes) but also Best Actor for Song Kang-ho, who picked up Cannes' Best Actor Award for his performance here and is still seen as "overdue" following his Oscar snub for 2019's "Parasite."
"Fire of Love" – This may be our early Best Documentary Feature frontrunner if the raves out of Sundance for its stirring story and vibrant visuals are any indication. The film follows the lives and careers of the French volcanologists Katie and Maurice Krafft, who tragically died in a 1991 volcanic explosion, but lived and loved courageously and compassionately. Their love was inspiring to all who they came in contact with, not just professionally but personally, too. It is a ravishingly resonant story with a consuming cinematic feel to boot, and it could be hard to find another documentary more universally appealing than this one come fall.
"All The Beauty And The Bloodshed" – A late entry on this list but one we could not leave off. Academy Award-winning filmmaker Laura Poitras' ("Citizenfour") documentary about Nan Gold and her fight against the Sachler family is the only film to be playing at Venice, Telluride, TIFF and NYFF this fall film festival season. If that does not inspire confidence, I don't know what will. While "Fire of Love" already has established itself as the frontrunner in the Best Documentary Feature category, expect that to fully change if Poitras' latest explodes on the festival circuit.
"Moonage Daydream" – This film will do its best to give "Fire of Love" and "All The Beauty And The Bloodshed" a run for their money in the Best Documentary Feature category. Either way, it will be a win for NEON. Brett Morgen's "cinematic odyssey" explores David Bowie's "creative, spiritual, and musical journey," featuring never-before-seen footage and performances spanning Bowie's 54-year career. At the bare minimum, this will be a terrific treat for David Bowie devotees, but for the unconverted, it should be a thrilling theatrical experience nonetheless and certainly one of the "grandest" documentaries in contention this year.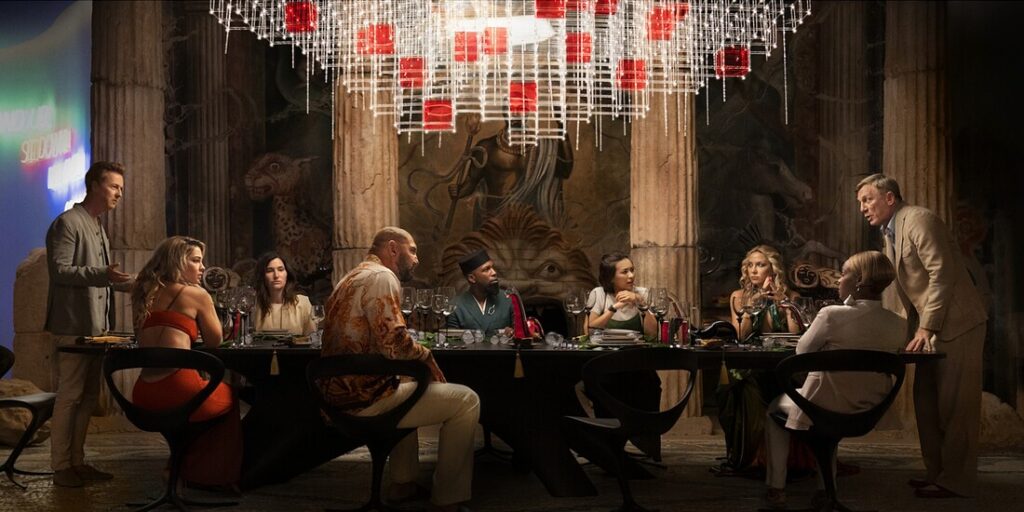 Netflix
"Bardo (or a False Chronicle of a Handful of Truths)" – It is four-time Oscar winner Alejandro González Iñárritu's first film since 2015's "The Revenant" – which he won his second Best Director Oscar, only a year after winning his first for 2014's "Birdman or (The Unexpected Virtue of Ignorance)" – so it is no surprise that this is set to be Netflix's biggest Oscar player of the year. Sharing a story centered around today's immigration issues, Iñárritu is not to be underestimated in Best Picture, Best Director, or Best Original Screenplay. At the same time, we'd also watch out for Daniel Giménez Cacho in Best Actor (Iñárritu has gotten Oscar nominations for his actors for every film except his first, 2000's "Amores Perros") and "Evita's" Darius Khondji in Best Cinematography.
"Glass Onion: A Knives Out Mystery" – The hotly anticipated sequel to 2019's marvelous murder mystery comedy "Knives Out." This time, writer-director Rian Johnson and star Daniel Craig have assembled a cast that maybe even rivals the first film's ensemble, featuring Edward Norton, Ethan Hawke, Janelle Monáe, and Kathryn Hahn, among many others. While the central mystery has been kept under wraps, the early word is that Johnson doesn't disappoint in delivering a fulfilling follow-up to his Oscar-nominated original. However, it remains to be seen if this can improve on the first film's Oscar nomination haul. At the very least, look for it to contend heavily in Best Adapted Screenplay.
"White Noise" – The latest feature from Noah Baumbach and an adaptation of the Don DeLillo novel of the same name about a professor of "Hitler studies" (played here by Adam Driver) whose life is torn asunder by an "Airborne Toxic Event" caused by a cataclysmic train accident that casts chemical waste over his town. It is a bit of a confounding concept, and we wouldn't expect this to be as universally accessible or appealing as Baumbach's "Marriage Story," but you could still see it contend in Best Actor for Driver or Best Adapted Screenplay for Baumbach.
"Guillermo del Toro's Pinocchio" – Netflix's big Best Animated Feature push this year may be the current frontrunner overall. If that latest teaser trailer was any indication, we're in for a visual feast, at the very least. Still, the central story looks as stirring as ever – reimagined here to show Master Geppetto putting Pinocchio together to fill the void left by the loss of his own son, with Pinocchio being more mischievous than he has been in past cinematic interpretations of this parable – and never doubt Guillermo del Toro's ability to make the audience 'feel the feels,' with films that always hit viewers – and voters – right in the heart. Additionally, don't count out composer Alexandre Desplat for another Best Original Score nod.
"Descendant" – A film that follows members of Africatown, a small community in Alabama, as they share their personal stories and community history as descendants of the Clotilda, the last known slave ship to transport human beings as cargo from Africa to America illegally – will be Netflix's best bet in the Best Documentary Feature race. There is a chance it could even pull off the win. Not only is the subject matter incredibly timely (and sadly always relevant), but it has already received rave reviews out of Sundance, and President Barack Obama and Michelle Obama's production company Higher Ground will present the film on the streamer.
"All Quiet on the Western Front" – The film Netflix will be pushing in the Best International Feature category to represent Germany. It is yet another adaptation of the novel of the same name, which was formerly adapted in 1930 with Lewis Milestone's Best Picture winner. "Patrick Melrose's" Edward Berger directs, while "The Falcon and the Winter Soldier's" Daniel Brühl stars. Plus, with a splashy premiere at this year's Toronto International Film Festival planned, keep this one on your radar.
"Wendell & Wild"– Another Animated Feature contender for Netflix, this time from "Coraline" director Henry Selick. The film follows two scheming demon brothers – played by Keegan-Michael Key and Jordan Peele – who enlist the aid of a 13-year-old girl to summon them to "The Land of the Living." Set for release in (appropriately) October, the film will first premiere at the Toronto International Film Festival, and though it may seem more like gothic mainstream entertainment on the surface, Selick isn't one to be counted out when it comes to awards.
"The Wonder" – The latest film from Sebastián Lelio (whose "A Fantastic Woman" won Best Foreign Language Film in 2017) is an adaptation of the novel of the same name by "Room's" Emma Donoghue (an Oscar nominee who scripts here as well). The film is "a tale of two strangers who transform each other's lives, a psychological thriller, and a story of love pitted against evil." While that logline doesn't give us much, it has Florence Pugh in the lead role, so that alone is enough to increase interest. Additionally, it will premiere at the 2022 Telluride Film Festival, where we'll get our first chance to gauge reception.
"The Pale Blue Eye" – It comes from "Crazy Heart's" Scott Cooper, adapting Louis Bayard's 2006 novel of the same name about a veteran detective in 1830 (played here by Christian Bale) who investigates a series of murders in the United States Military Academy, aided by Edgar Allen Poe, a young cadet (played by "Harry Potter's" Harry Melling). Gillian Anderson and Toby Jones also star, though it remains to be seen if this thriller is more genre offering or an awards play.
"Blonde" – Andrew Dominik's long-awaited Marilyn Monroe biopic – with the always enchanting Ana de Armas playing Monroe – arrives with its fair share of controversy, too, as the film was rated NC-17 by the MPAA for its graphic sexual content, including a fictional rape scene involving Monroe. De Armas looks marvelous as Monroe, and the hair and makeup work are equally impressive, but this one is going to be a tough watch for viewers and voters.
Paramount
"Babylon" – It is going to be a behemoth in this year's awards race, and there's no other way to say it. The first film from Damien Chazelle – the Oscar-winning director of "La La Land"- since 2018's "First Man" (which failed to register with the Academy in a significant way) tells a semi-fictional story still rooted in reality and set in 1920s Hollywood during the transition from silent films to talkies, taking inspiration from the lives of classic stars like Clara Bow, John Gilbert, and Anna May Wong. Margot Robbie (in what is sure to be one of the top performances in contention in Best Actress this year) and Brad Pitt (ditto for Best Supporting Actor) star, while newcomer Diego Calva leads the proceedings. Expect double-digit nominations for this one potentially, with Chazelle, Robbie, and Pitt all represented, along with almost all of their crew in the tech categories.
"Top Gun: Maverick" – It would've never been pegged as a serious Oscar player prior to this May, but after having made almost $700 million at the domestic box office and $1.4 billion worldwide – to say nothing of its rave critical reviews and A+ CinemaScore – its universe acclaim and appeal are impossible to deny now. "Top Gun: Maverick" gives the Academy the opportunity to honor a film in Best Picture that most of America has actually seen (and adored). That may be too compelling an offer to pass up. If nothing else, don't doubt this spectacle-driven sequel in tech categories like Best Film Editing or Best Sound, along with Best Song for Lady Gaga's "Hold My Hand."

Searchlight
"Empire of Light" – It will be the Oscar-savvy Searchlight Pictures' main horse in the race this year, and for good reason. A new film written and directed by Oscar winner Sam Mendes, shot by Oscar winner Roger Deakins, scored by Oscar winners Trent Reznor and Atticus Ross, and led by Oscar winner Olivia Colman? Yeah, go ahead and doubt this one all you want. Though the plot is mostly being kept under wraps, it is said to center around "a love story that takes place in an English coastal cinema during the 1980s." Everything is present for this film to turn into an Oscar juggernaut, and it's playing the fall festivals, premiering at TIFF.
"The Banshees of Inisherin" – The latest from Oscar nominee Martin McDonagh (who came very close to nabbing a few wins in 2018 with "Three Billboards Outside Ebbing, Missouri"). Even though this seems to be a more intimate and quirky affair – following a conflict that arises between two friends and causes one to abruptly end their relationship, triggering alarming consequences for the both of them – Searchlight knows how to sell a film. One could see this heavily contend for Best Original Screenplay, or perhaps Best Actor for the still un-nominated Colin Farrell as well.
"See How They Run" – This could be more of a commercial play for Searchlight – as a comical murder mystery in the vein of "Knives Out" – but a sure-to-be sharp script from Mark Chapell could be a contender at certain ceremonies, as could the film's period costume and production design. Additionally, leads Sam Rockwell and Saoirse Ronan may be compelling picks for groups like the HFPA for comedy-specific acting categories.
"The Menu" – Another mystery comedy coming from Searchlight this year – though this one's a tad bit darker than "See How They Run" – and with a Toronto International Film Festival premiere prepared, this one could get some decent awards buzz come September. However, like with "See How They Run," we think its best hopes lie in Best Original Screenplay or comedy-specific acting categories for Anya Taylor-Joy and Ralph Fiennes.
Sony Pictures Classics
"The Son" – Florian Zeller's fervently awaited follow-up to his Oscar-winning first film "The Father," centers around a family in conflict as patriarch Peter (Hugh Jackman), his new wife Emma (Vanessa Kirby), and their baby are thrown into disarray when his ex-wife Kate (Laura Dern) turns up and asks him to take their teenage son, Nicholas (newcomer Zen McGrath). But even with a close-knit story, this will undoubtedly be a juggernaut in the picture, writing, and acting races this year, and we suspect every primary cast member could be angling for a nod.
"Living" – Director Oliver Hermanus' adaptation of Akira Kurosawa's "Ikiru" is this time centered around a British bureaucrat facing a fatal illness, played here by Bill Nighy. Nighty received raves out of Sundance, where the film premiered (as did Kazuo Ishiguro's affecting adaptation of this classic story). Still, it remains to be seen if it has what it takes to find a place for itself in the awards race at large, especially as Sony most likely puts most of their weight behind "The Son."
"Hallelujah: Leonard Cohen, a Journey, a Song" – The first of Sony Pictures Classics' Best Documentary Feature contenders, explores the life of singer-songwriter Leonard Cohen, though it will have to compete with the more dynamically directed "Moonage Daydream" from NEON, another documentary about a musician with perhaps more 'panache.' Thankfully, Sony Pictures Classics also has another Best Documentary Feature contender in the form of Luca Guadagnino's "Salvatore: Shoemaker of Dreams" (about the titular Italian cobbler's rise to fame), which premiered at the Venice Film Festival in 2020 to positive reviews and will finally see its U.S. release this fall.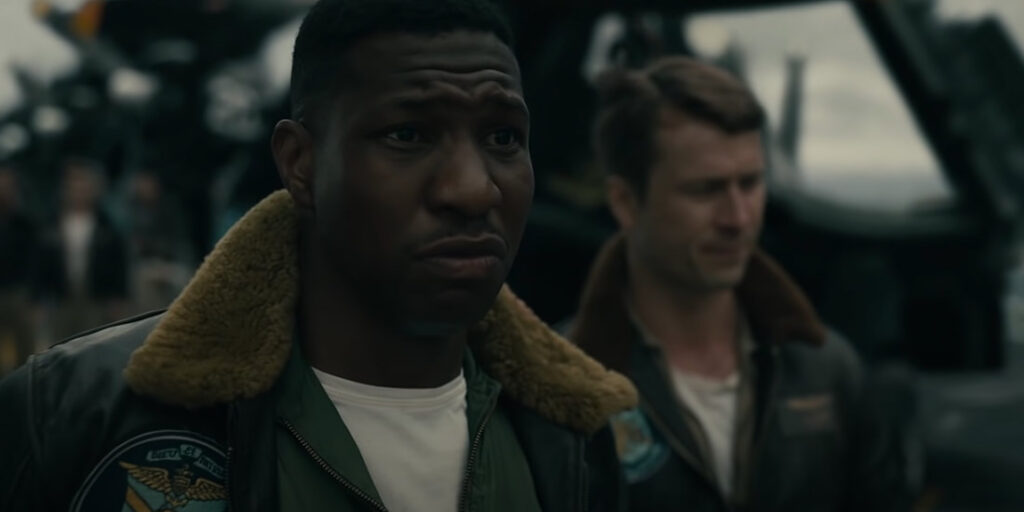 Sony Pictures Releasing
"I Wanna Dance with Somebody" – Sony proper's best Oscar bet this awards season is for the sure-to-be-showstopping performance at the center of this Whitney Houston biopic from Naomi Ackie as the star herself. Film Twitter can lament biopics' stronghold on acting nominations at the Oscars all they want, but that won't stop this one. The film has a stellar Christmas release date, especially with Anthony McCarten (of "The Theory of Everything"/"Darkest Hour"/"Bohemian Rhapsody"/"The Two Popes" fame) scripting it. Oh, and watch out for Ashton Sanders in Best Supporting Actor, too, with a sure-to-be-baity performance as Houston's former husband, Bobby Brown.
"The Woman King" – It looks to be a visually arresting action spectacle from Gina Prince-Bythewood, though the jury is still out on whether or not this is a real awards play from Sony or something more commercial. The TIFF premiere does bode well, though. Even if this isn't the film that will get Viola Davis her fifth acting nomination, it could be a big contender below-the-line, in categories such as Best Costume Design, Best Makeup and Hairstyling, and Best Production Design.
"Devotion" – Also having its world premiere at TIFF alongside "The Woman King" is J.D. Dillard's Korean War epic, based on a true story and starring two actors on the cusp of superstardom, Jonathan Majors ("The Last Black Man In San Francisco") and Glen Powell ("Everybody Wants Some!!"). Powell, is hot coming off of the success of "Top Gun: Maverick" while Majors had a substantial role in Disney+'s "Loki." The story has the chance to be immensely powerful and could ride off the coattails of "Top Gun: Maverick" to either awards success or suffer by comparison. At the very least, we're keeping an eye out for this one in the below-the-line categories until its premiere.
"A Man Called Otto" – A remake of the 2015 Swedish film of the same name (which was nominated for Best Foreign Language Film and Best Makeup and Hairstyling) about a 60-year-old widower named Otto (played here by Tom Hanks) who, upon losing his wife and his job of nearly 40 years decides to commit suicide. However, his attempts are constantly interrupted by his boisterous new neighbors, which leads to a few unlikely friendships. Directed by "Monster's Ball" and "Finding Neverland" director and written by "Finding Neverland" and "Life of Pi" writer David Magee, "A Man Called Otto" sure seems to have an awardsy premise (and a prime December release date), so this one to keep an eye on for sure.
"Lyle, Lyle Crocodile" – This isn't going to contend for any above-the-line awards at the Oscars, but with Oscar winners Benj Pasek and Justin Paul (of "Dear Evan Hansen," "La La Land," and "The Greatest Showman") writing original songs for the film, this could be a contender in the Best Original Song category, depending on how crowded it gets.
UAR/Orion
"Women Talking" – This is a film that everyone should have on their Oscar radar. The latest film from writer-director Sarah Polley – the first since 2012's documentary "Stories We Tell" – is an adaptation of the 2018 novel of the same name by Mirian Towes. The film concerns a group of Mennonite women who begin to confide in each other about the assaults they have experienced at the hands of the colony's men for the past two years. It is terribly timely but utterly urgent and a story that will resonate with many come awards season. We expect big things in Best Picture, Best Director, Best Adapted Screenplay, Best Actor/Supporting Actor (for Ben Whishaw), and Best Supporting Actress for any actress from its exceptional ensemble, from Jessie Buckley to Claire Foy to Rooney Mara to three-time Oscar winner Frances McDormand.
"Till" – The third film from "Clemency's" Chinonye Chukwu – the first Black woman to win the U.S. Dramatic Grand Jury Prize at Sundance. Here, she depicts Mamie Till-Mobley's pursuit of justice after the 1955 lynching of her 14-year-old son, Emmett Till. Some have already started pushing back against the film, but Chukwu has maintained that the movie will stray away from depicting what happened to Emmett in detail and instead focus on Mamie's resilience in the wake of his death. If nothing else, Danielle Deadwyler should not be underestimated in Best Actress for portraying Mamie here, giving what is sure to be an intensely emotional performance.
Universal Pictures
"The Fabelmans" – A film that hardly needs any explanation. I mean, it is Steven Spielberg with a semi-autobiographical story of his upbringing from age seven to eighteen, with Michelle Williams playing his mother, Paul Dano playing his father, Seth Rogen playing his favorite uncle, and long-time creative companions Janusz Kamiński and John Williams serving as cinematographer and composer, respectively. For the industry's respect for the three-time Oscar winner alone, this was always bound to be a big contender across-the-board. Still, the early word also tells that Spielberg (unsurprisingly) delivers once again, making him and his cast and crew (notably Williams) even more likely to net Oscar gold come next year.
"She Said" – The adaptation of the book of the same name by New York Times investigative journalists Jodi Kantor and Megan Twohey – played here by Zoe Kazan and Carey Mulligan, respectively – spotlighting the breaking the story of Harvey Weinstein's sexual misconduct. The film's first trailer felt like a mix of "All the President's Men" and "Spotlight." With "Unorthodox's" Maria Schrader directing, there is reason to believe that this socially topical subject matter is in good hands. Watch out for this one in Best Picture, Best Actress/Best Supporting Actress (depending on where Kazan and Mulligan are campaigned), and Best Adapted Screenplay especially.
"Bros" – The latest comedy from Nicholas Stoller of "Forgetting Sarah Marshall" and "Neighbors" fame is centered around a middle-aged gay man with commitment issues (played here by comedian – and co-writer – Billy Eichner) who finds the one guy who might break him out of his funk, only for his whole life to be thrown in disarray. The film is notable for being the first gay romantic comedy from a large studio featuring an almost entirely LGBTQ+ principal cast, and it is set to get a splashy premiere at TIFF, prompting beliefs that this could be an awards player too. Aside from easily contending for comedy-specific categories at ceremonies like the Golden Globes, there's a chance this could also crack the Best Original Screenplay category at the Oscars.
"Nope" – The third feature film from Oscar winner Jordan Peele. While reviews haven't been quite as rapturous for this sci-fi spectacle as they were for "Get Out" or even "Us," you could still see "Nope" contend below-the-line in categories like Best Sound and Best Visual Effects, with an outside shot at breaking into Best Cinematography as well for Hoyte van Hoytema's phenomenal photography.
"The Bad Guys," "Puss in Boots: The Last Wish," and "Minions: The Rise of Gru" – These are Universal's big Best Animated Feature plays this awards season, though if we had to give one the edge, it would probably be "The Bad Guys," which already premiered to promising reviews this spring and managed to be a big box office hit, even as we were still exiting the pandemic era. Still, don't count out "The Last Wish," which could be a stellar sequel to the original "Puss in Boots" (which itself received a Best Animated Feature nod), while "Minions: The Rise of Gru" seems to be the least likely of this threesome, coming across as a more commercial push.
Warner Bros.
"Elvis" – Baz Luhrmann's bombastic biopic covering the rise and fall of the titular rockstar, is Warner Bros.' big awards bet this season, and it is already proving itself and then some, earning almost $130 million at the domestic box office (and $220 million worldwide) as one of the rare adult-targeted non-franchise smash hits of the summer. The obvious awards play is for Austin Butler in Best Actor (who could perhaps even make a play for a win), but don't count "Elvis" out in Best Costume Design, Best Film Editing, Best Makeup & Hairstyling, Best Production Design, and Best Sound either.
"Navalny" – The documentary following the poisoning of Russian opposition leader Alexei Navalny and the subsequent investigation into his poisoning, which was later blamed on Russian president Vladimir Putin. The stark and suspenseful storytelling on display is impossible not to be engrossed by, and especially given that we're still in the midst of the Russia-Ukraine war, a documentary like this is more relevant than ever. With Warner Bros. backing, this one could be tough to topple when the Best Documentary Feature line-up comes together.
"The Batman" – It won't perform like "The Dark Knight" – or even "Joker" – come awards season, but with strong reviews and top-notch techs, there is reason to hope that Matt Reeves' reimagining of the Caped Crusader can still pull in a couple of nominations when all is said and done. Most likely in the Best Makeup and Hairstyling, Best Sound, and Best Visual Effects categories, with some hope for Best Cinematography (for last year's winner Greig Fraser) and Best Original Score (for Michael Giacchino) as well.
"Don't Worry Darling" – Olivia Wilde's follow-up feature to 2019's smash hit "Booksmart," looks to be this generation's "The Stepford Wives," with Florence Pugh leading the film as a 1950s housewife who lives peacefully with her husband (Harry Styles) in a utopian community until she begins to worry that his glamorous company may be hiding disturbing secrets. It remains to be seen how well this trippy concept is realized. Still, with such vital social commentary, the potential is there for an awards player, especially with its upcoming Venice International Film Festival premiere.
"Black Adam" – Won't be the latest D.C. film to break into above-the-line awards races, but it's very likely we'll see this spectacle-driven feature receive a respectable push in the Best Visual Effects category, which is commonly kinder to blockbuster fare and superhero films.
​Please stay tuned for our coverage of the fall film festivals and for our updated Oscar predictions which we'll (finally) be unveiling a week from today on September 1st. Which of these films do you see as awards season contenders? Are you going to any of the fall film festivals? If so, which of these films do you plan on seeing? Please let us know your thoughts in the comments section below or on our Twitter account.
​You can follow Zoe and hear more of her thoughts on the Oscars and Film on Twitter at @ZoeRoseBryant