Black History Month is here, and what better way to celebrate than by discussing films depicting stories about Black history? This month educates and provides insight into the experiences of Africans and African Americans to be revered and celebrated. The following is a list of ten films that showcase some of the best Black-lead narratives, showing both the negative and positive sides of Black history.
"Black Panther" (2018)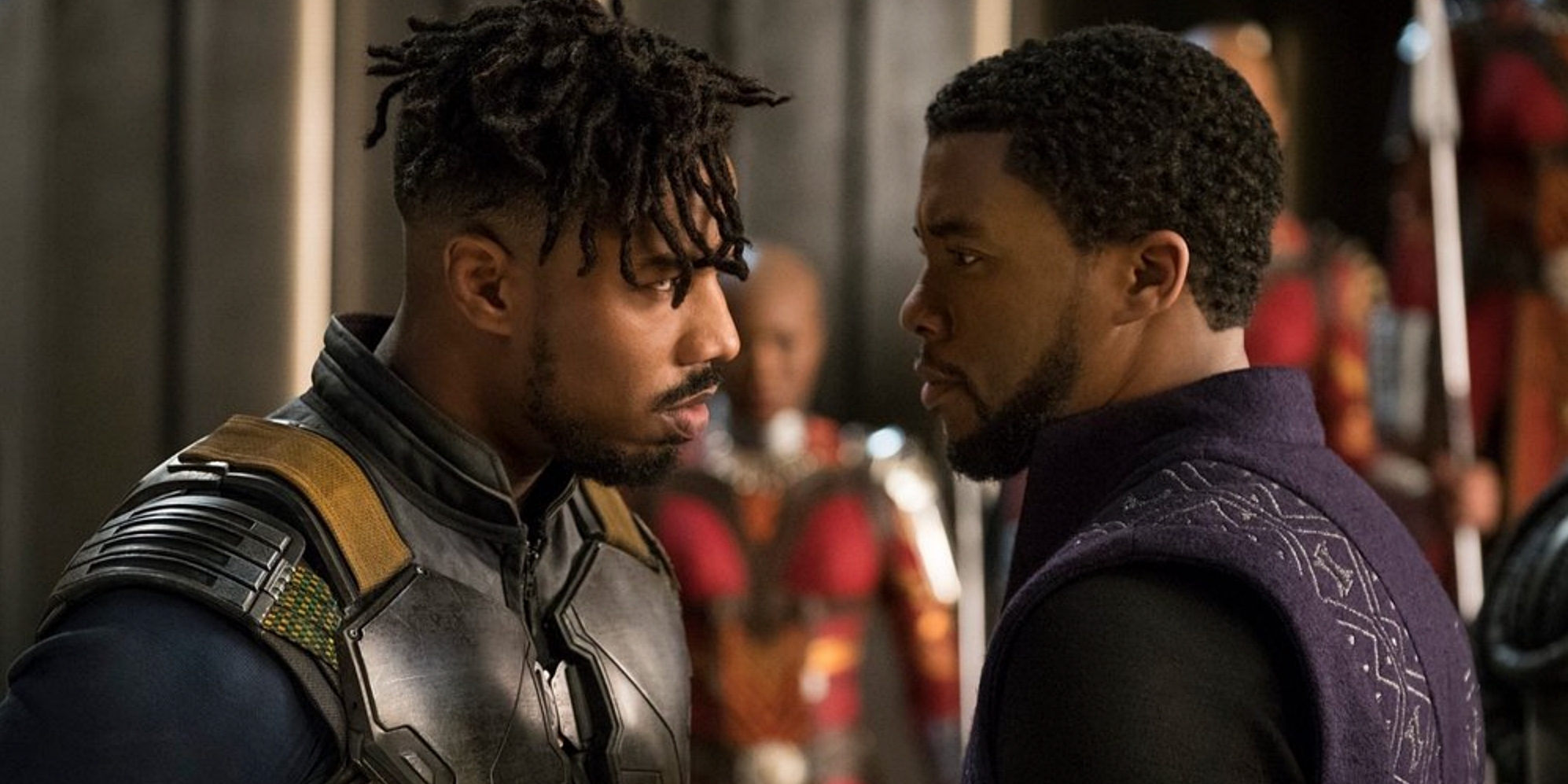 Written and directed by Ryan Coogler, "Black Panther" tells the story of prince T'Challa (played by Chadwick Boseman) as he rises to the responsibilities of becoming a king while facing a man of his country's past who threatens him and his kingdom. Black characters in comic book films have existed, from Wesley Snipes' "Blade" to Halle Berry's "Catwoman" to even side characters like Anthony Mackie as Sam Wilson/Falcon in "Captain America: The Winter Soldier." But "Black Panther" took everything to another level. Ryan Coogler successfully created a beautiful, vibrant world in the fictional country of Wakanda, making it the most technologically advanced nation in the world of the Marvel Cinematic Universe. The film's craftsmanship is gorgeous, with iconic costume designs by Ruth E. Carter and art direction by Hannah Beachler and Jay Hart. These elements work great in tune together, creating a blend of traditional and contemporary work honoring both the history and present of African designs. The film's predominantly Black cast, with many of them portrayed as warriors and superheroes, is an excellent representation of Black excellence. But even being a Marvel movie, "Black Panther" doesn't shy away from the depictions of Black people dealing with colonialism, racism, and generational trauma. This causes tensions between our protagonist and villain, Killmonger (who's wonderfully played by Michael B. Jordan), showing the unfortunate disconnect between some Africans and African Americans. Ryan Coolger is bold enough to call out the hypocrisy of T'Challa's father being the cause of this generational tension. This influences T'Challa as an African king to uplift and support not only his people but also those underprivileged in the world, especially those who look like him and want to right the wrongs of the people of his past. "Black Panther" is a triumph, as it broke many records, including becoming the first Black-led movie to gross over a billion dollars worldwide. It also became the first comic book movie nominated for Best Picture at the Academy Awards. It made Hannah Beachler and Ruth E. Carter the first African Americans to win in their respective craft categories at the Oscars. It's a film that brings great awareness to and depicts Black royalty, something deeply rooted in African history even before the days of slavery. It shows that even when superhero movies thrive, anyone who looks like the Black Panther can be a hero.
"BlacKkKlansman" (2018)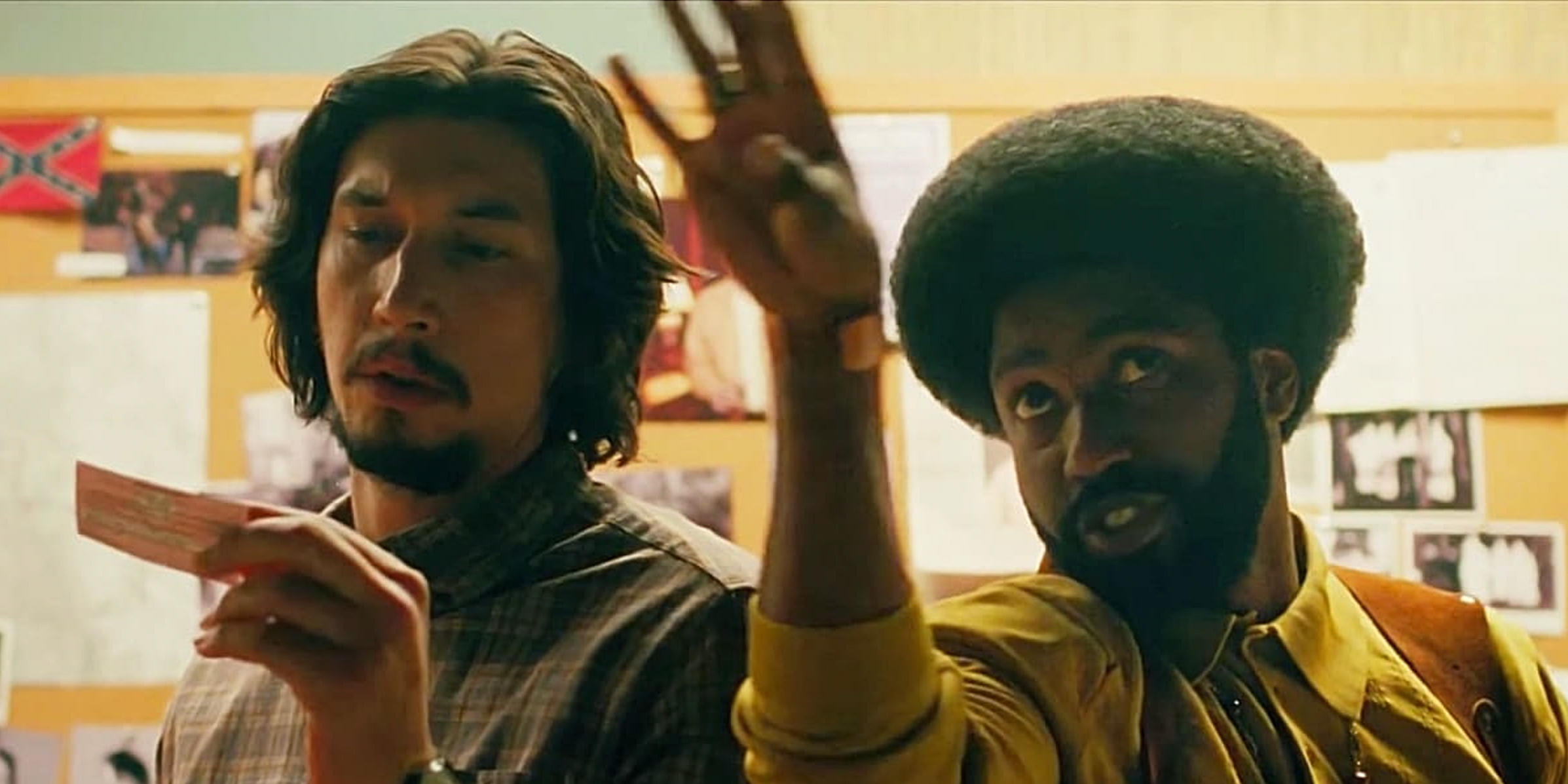 "BlacKkKlasnman "is a "Spike Lee Joint" about the real-life Black policeman, Ron Stallworth, who successfully infiltrated the local Ku Klux Klan in 1970s Colorado Springs, Colorado. Spike Lee, one of if not the greatest and most respected Black directors, is known for his many films involving Black communities and societal issues, such as "Do the Right Thing," "Jungle Fever" and "Malcolm X." But with "BlacKkKlasnman," it's an unsung story about a brave hero who leads the charging fight against the terrorist hate group, the Ku Klux Klan. Led by John David Washington, who gives an all-around charismatic breakthrough performance, "BlacKkKlasnman" is filled with great levity to match its historical weight. Lee is able to keep a perfect balance of this Blaxploitation-inspired flick with humor that is supported by the irony of the film's narrative. This is balanced with some very heavy-handed blunt truths (which Lee is known for in his films) with the reality of racism against African Americans in post-segregation laws in America – even for Ron Stallworth, a cop. Lee creates good tension with the conflicting choices made by our protagonist throughout the film. He's torn between the life on the force and the life of his people and his community, whose relationship with the police has not been positive. Lee can display both truths to his script and direction, as a man of color can be a cop serving his community, but that's not to ignore the decades-long tensions between Black people and law enforcement. He even gives us an inside look at the lifestyles of the Klan and how widespread of an organization it is. "BlacKkKlasnman" portrays a true, brave African American hero who was a beacon of light in the fight against a group that still remains active.
"Boyz N The Hood" (1991)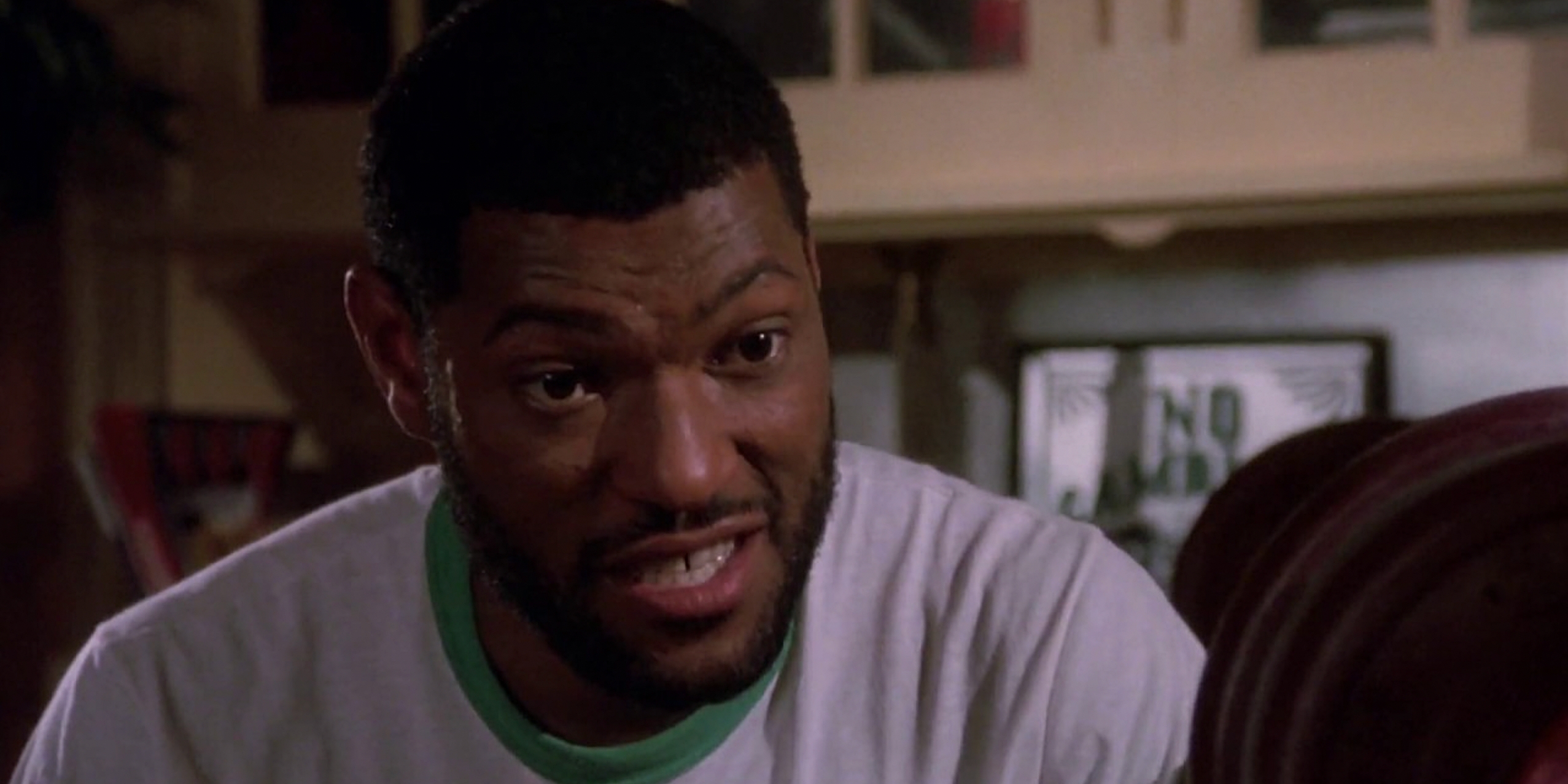 Coming-of-age stories are about journeys, character development, and the world we see influencing them. "Boyz N The Hood" embodies coming of age with Tre (played by Cuba Gooding Jr.) and his friends as they grow up and navigate the unforgiving hood of South-Central Los Angeles. With a budget of $6.5 million on his directorial debut, the late director John Singleton gives the viewer a closer perspective of life in the crime-infested streets of Crenshaw. His eye for character development and violence as an unnamed character gives more of an intense look at the titular main characters we follow trying to survive. But Tre, unlike his friends, has a father in his life, Furious (Laurence Fishburne). Fishburne gives an outstanding performance by breaking the stereotypes of African American fathers: present in their children's lives, especially in this environment. He teaches his son the ways of manhood, responsibility, and good values. These tenets and his father's influence protect Tre from the lawlessness of the streets, allowing him to choose a better life outside the hood. John Singleton's direction also shows the stark contrast between an absent father and its effects on the Black community. For example, the bleak reality that befalls Tre's friend, Doughboy (played by Ice Cube), as he falls victim to the street's grip on Black-on-Black crime, police brutality, and poverty. The message in this film exposes the truth about systematic racism and what racists want: For Black people to destroy one another from within. "Boyz N The Hood" is a brutally honest yet well-intentioned film that highlights young Black men's vulnerabilities, victories, and the downfall they face due to issues in their neighborhoods. John Singleton's efforts are something to behold and are a beacon of inspiration. At the age of 24, he became the first African American nominated for Best Director at the Academy Awards. His bravery in telling this type of story remains nearly unmatched.
"Coming To America" (1988)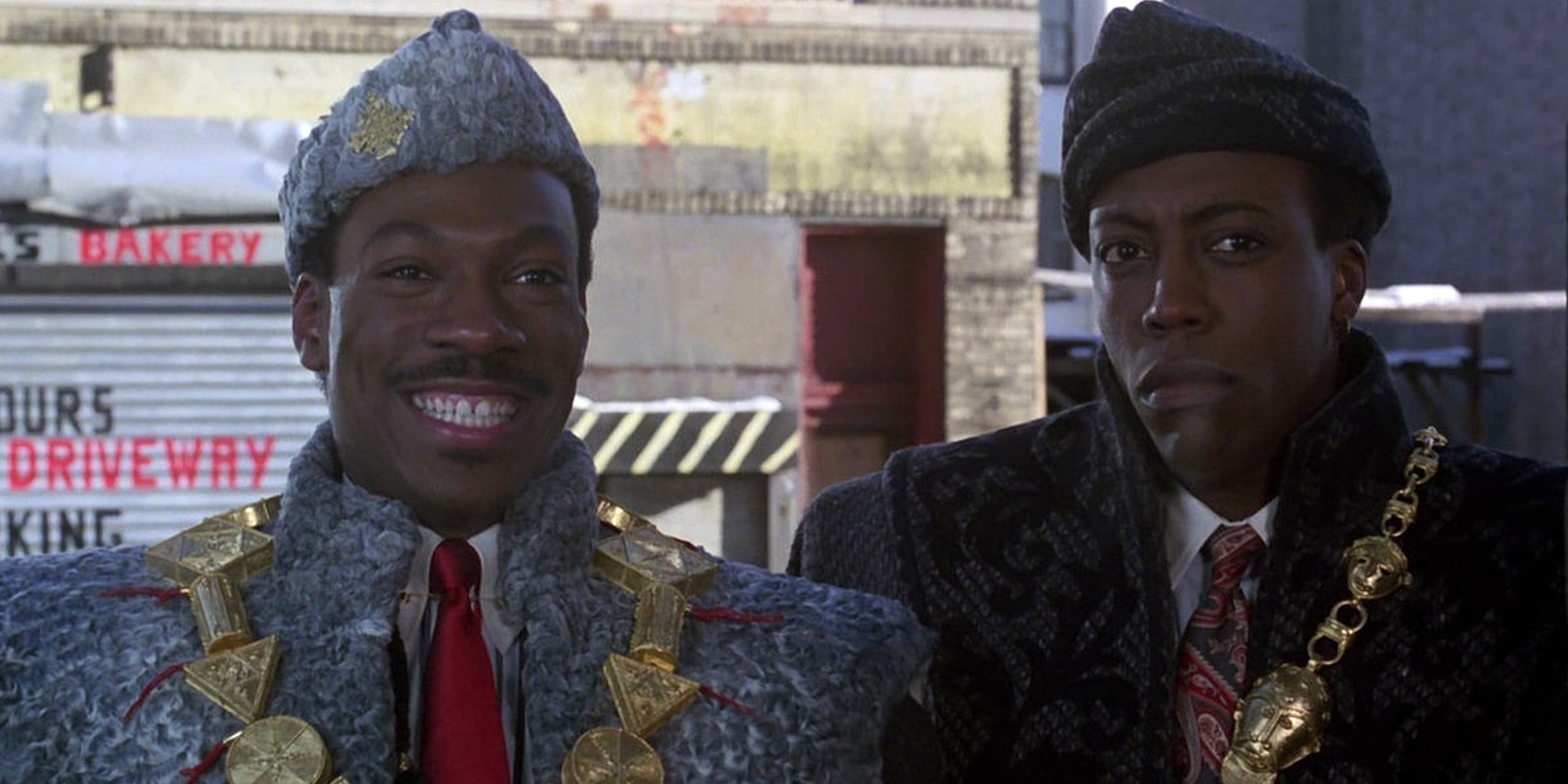 Frequently, whenever stories are told of Black history, a lot of it is filled with pain, struggles, and trauma. But in many ways, Black history is filled with humor and joyous celebrations. "Coming To America" fits that bill. Comedic actor Eddie Murphy stars in this eighty's romantic comedy as Akeem, a young prince in the kingdom of the fictional African Country, Zamunda, who goes on a journey to find true love in Queens, New York, to avoid an arranged marriage. The film starts as a culturally energetic piece of storytelling, with the beautiful worldbuilding of Zamunda and its focused attention to modern Black royalty. Its imaginative art direction, colorful costume design, and fabulous dance numbers, choreographed by Debbie Allen, make this a positive celebration of Black culture. But as fascinating as the world of Zamunda is, the real sell for the film is the fish out of water story told from the perspective of a wealthy African prince trying to live off the poor in the projects. The irony of this is the tip of the iceberg of this genius comedy, bringing well-timed humor to the impoverished lifestyle and even discussing issues surrounding the relations between African Americans and Africans and how often there can be a detachment between each other in their cultural differences. This film also knows how to create a lighthearted tone that keeps the jokes and laughter coming with its wacky side characters, like Mr. McDowell (played by John Amos) and his restaurant business McDowell's (awfully similar to McDonald's), and the comedic barbershop gang (played by a combination of Eddie Murphy and Arsenio Hall) with a classic comedy sketch touch to their scenes. The will-they-won't-they love story between Akeem and his love interest Lisa (played by Shari Headley), is a nice look at not only intercultural love but Black love at the center of a romantic comedy, which was ahead of its time. "Coming to America" is a laid-back, creative comedy that puts African and African American culture at its center while presenting its characters in a lighthearted, respected way that shows Black people outside of civil rights, slavery, and other go-to Black historical stories.
"Get Out" (2017)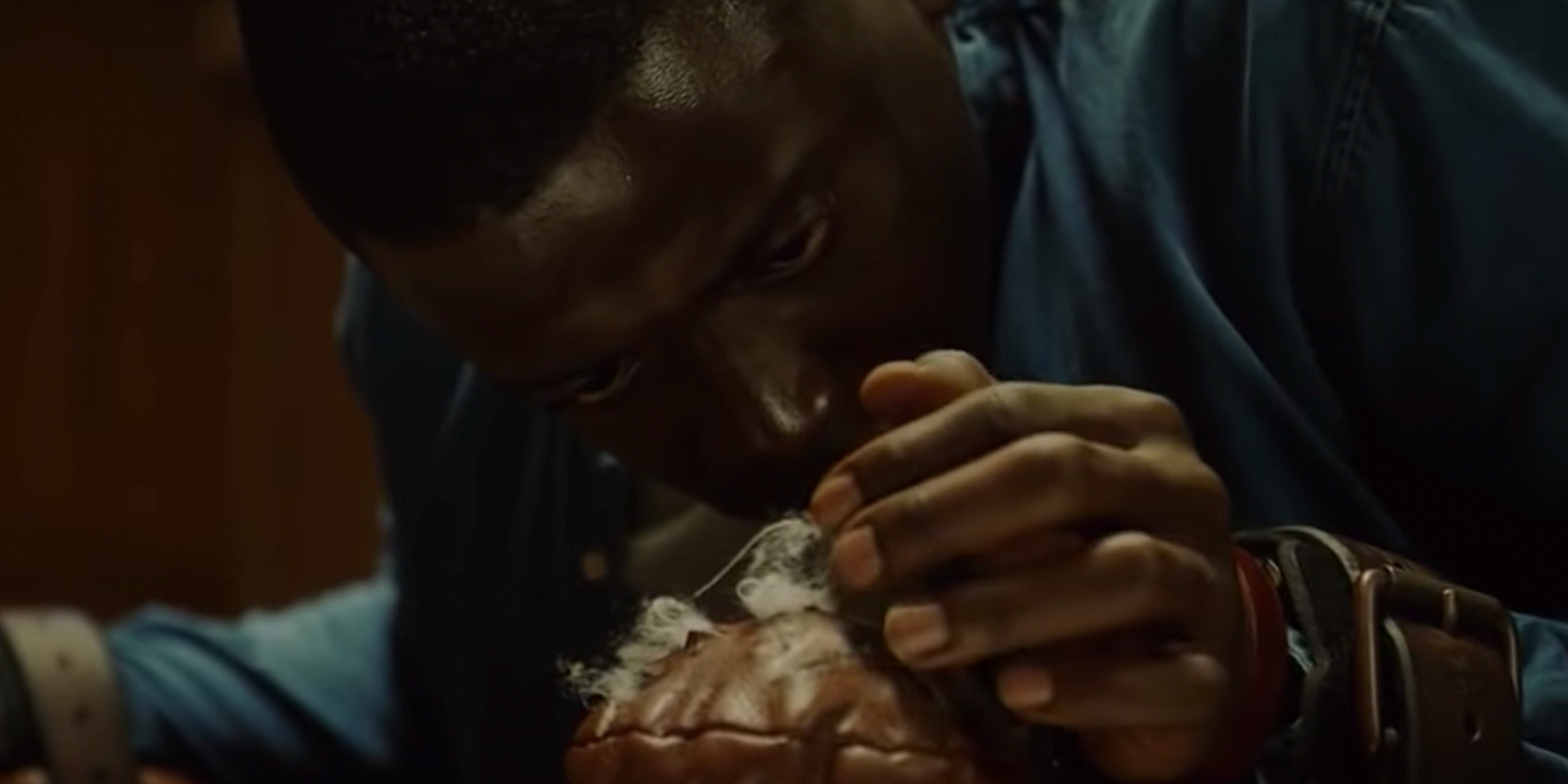 Written and directed by Jordan Peele, "Get Out" follows young African American Chris Washington (played by Daniel Kaluuya), who goes on a weekend getaway at his white girlfriend's parent's house only to discover a series of strange events that lead up to dark truths. Horror films/thrillers have had a history of not being too kind to African American characters, often stereotyping us as side characters who are killed off early. But Jordan Peele does masterful work with this satirical horror film that brings layers and awareness to modern-day racism. As our protagonist makes his way to the house, Peele paints an eerie, unsettling atmospheric tone that keeps you constantly guessing throughout the film's runtime. His writing is exceptionally well-planned and executed. There are themes involving present-day slavery and brainwashing and the ignorance and shady, questionable intentions of some "progressive" white people. It even tackles white folks' obsession with African American physicality/features. The symbolism and allegories show that racism is not of a different time, like the famous sunken place scene, which is a symbolic look at unheard Black voices silenced by bigoted white people. The film, in general, is a look at terror told through the perspective of a Black man and how a Black person's life can feel like a horror film with the sinister intentions of others against them. Daniel Kaluuya displays a subtle yet deeply emotional lead performance that plays and speaks from the perspective of a Black man living in white America and his internally and externally uneased position. He also delivers one of the most amazing crying sequences I've ever seen put to film that signifies the traumatic events he's experiencing at this moment of his life. "Get Out" represents the fearful aspects of racism through thoughtful, artistic directorial details and thought-provoking metaphors. It's a story of the present-day realities of African Americans and the overcoming of fear and threats. All of these brilliant aspects come from the clever writing of Peele. These efforts were strong enough for him to become the first African American writer to win Best Original Screenplay at the Academy Awards, making another feat for African-Americans in cinema.
"Hidden Figures" (2016)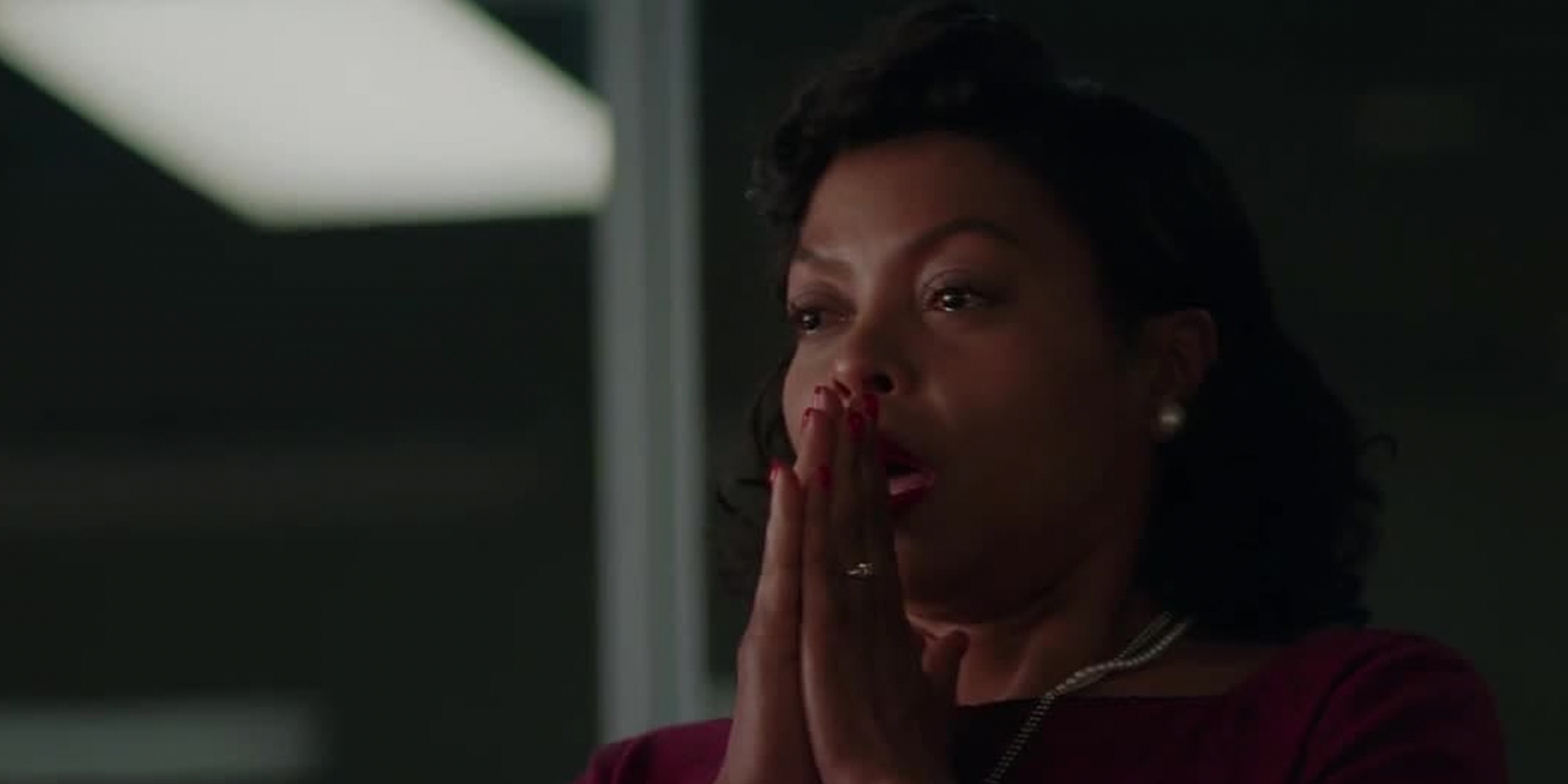 From Harriet Tubman to Nina Simone and Michelle Obama, women play just as much of a vital role in Black history, and 2016's "Hidden Figures" adds to that list of Black female-lead stories. The film tells the untold truth of three brilliant female African American mathematicians working for NASA, becoming important figures of the space race in the early 1960s. Being a Black woman in the workforce wasn't easy, especially in terms of proving their worth and earning respect. Most were segregated in their work environments from white women and white men. But this doesn't stop the film's narrative of thriving in the beauty of their intelligence. The film's screenplay gives these women so much care and advocacy of their importance to NASA. The ensemble is the fundamental aspect of the film that drives it through the finish line. Taraji P. Henson, as Katherine G. Johnson, is the brains behind the numbers. She gives one of the best performances of her career, showing Black excellence and perseverance and displaying the struggle of proving self-worth to others but also to herself. She is also supported very well by Octavia Spencer as Dorothy Vaughan and Janelle Monáe as Mary Jackson, and the roles they played to support the race with their mathematical gifts. This trio of actresses share lovable chemistry and makes you believe in their unity both in and outside their occupation. "Hidden Figures" portrays Black women and the respect they earned from the ground up. To be seen. To be heard. To be leaders and to lead others into success and potential change. This is mainly seen from the point of view of Katherine G. Johnson, the only woman, and Black woman to get her foot in the door to work with these white-shot callers. It's a historical look at how educated Black women impacted others who look like them. Whether it's in schoolbooks or not, we can look back now and say, "These women are not so hidden anymore," thanks to the informative narrative of this Best Picture-nominated film.
"One Night In Miami…" (2020)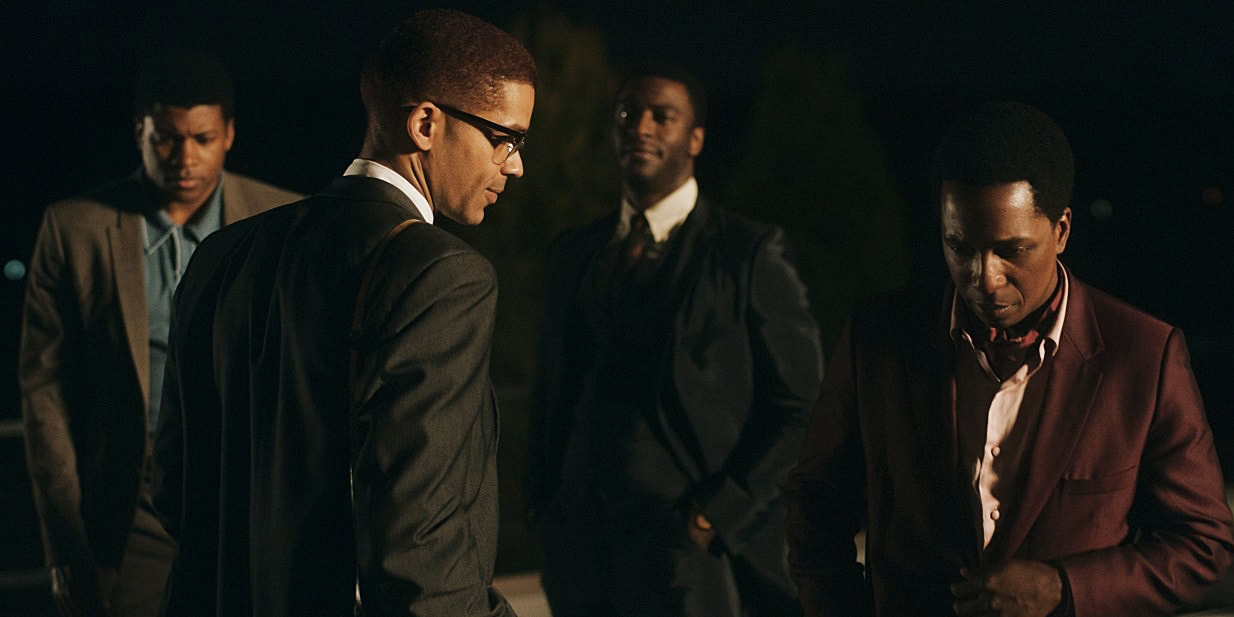 The feature directorial debut by Academy Award-winning actress Regina King brings us a play adaptation of a fictional night where icons Malcolm X (Kingsley Ben-Adir), Sam Cooke (Leslie Odom Jr.), Muhammad Ali (Eli Goree), and Jim Brown (Aldis Hodge) assembled to talk the Civil Rights movement in the 1960s. Regina King treats this film with such dignity and sets the stage by expertly blocking her actors, who each bring terrific performances to the table. Kemp Powers' brilliant script allows these actors to deliver rich, colorful dialogue and profound perspectives on the Civil Rights movement through mature conversation in a middle-ground-like session. As much as all these Black men have a passion for supporting the Civil Rights movement, conflicts soon come clashing together as they question their roles in the movement and whether it's a positive or negative effect on the cause. Most of this is driven by Malcolm X and Sam Cooke, who serve as opposites in their views, which gives Kingsley Ben-Adir and Leslie Odom Jr. great onscreen moments. "One Night In Miami…" is a film about influence; the influence that Black figures in the media play in serving their community. What are the things we can do to influence people to hope and change? The film says it can be through speech, the acknowledgment of identity, paving the way for career choices, or through songs, like Sam Cooke's emotionally moving performance of "A Change Is Gonna Come." All of this speaks to someone out there and paves the way for progression in the future of African Americans. "One Night In Miami…" is a perfect example of Black historical figures' stories told by Black filmmakers both in front and behind the scenes.
"A Raisin In The Sun" (1961)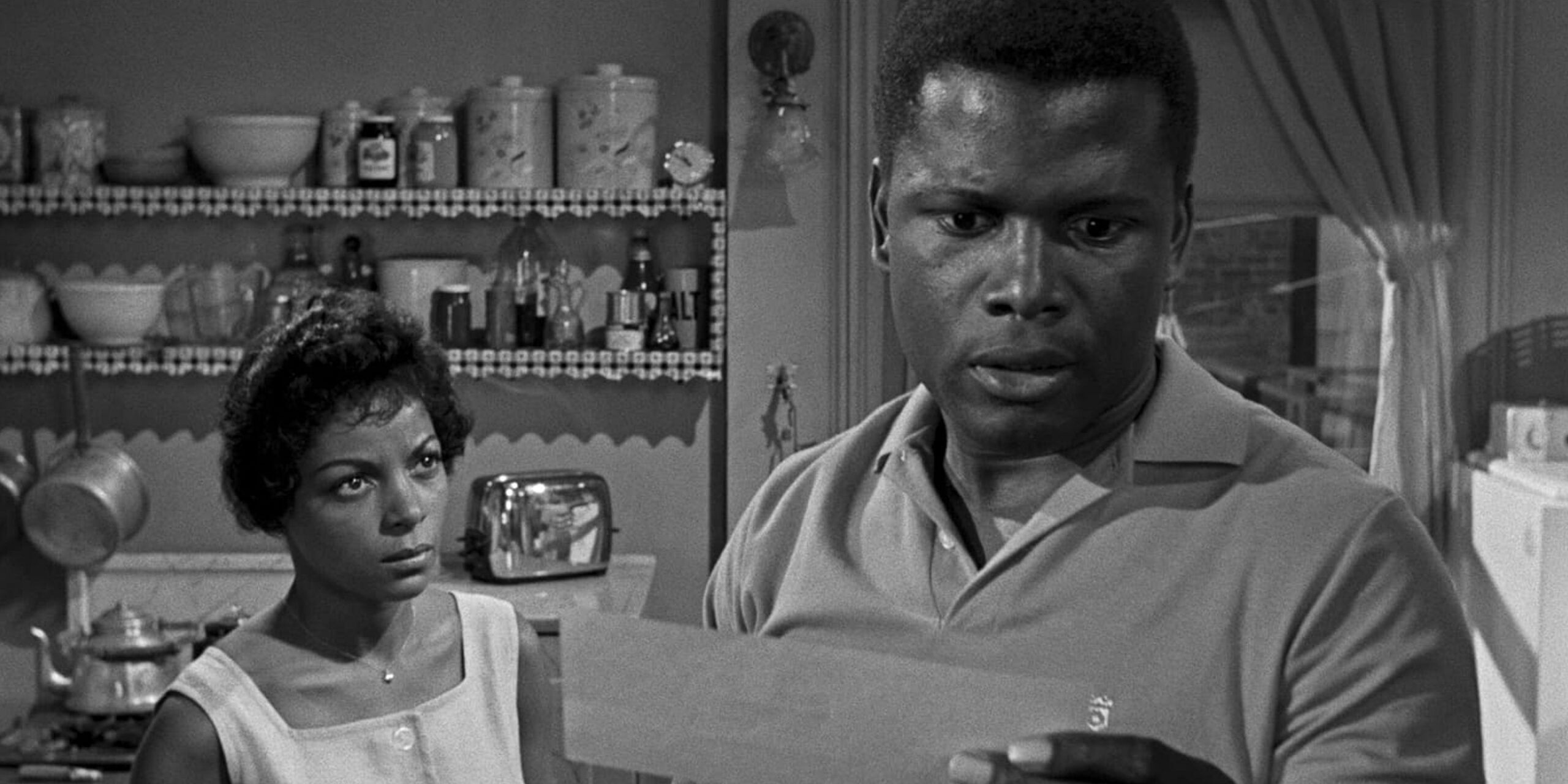 Based on the play by Lorraine Hansberry, "A Raisin in The Sun" takes place in the 1950s and follows an African American family who is presented with an insurance check that could mean the beginning of a better life or the divide and downfall of their relationships. Movies like "A Raisin in The Sun" is a time capsule of classic filmmaking that opened the doors for Black actors in cinema at a time when lead ensembles of color were extremely limited. Most of this is due to the incredible writing by Hansberry, who remarkably adapts from the play to the screen, giving it its own identity and offering tremendous complexity and different perspectives of Black American families. The other significant contribution to this movie is the acting ensemble, including the legendary Sidney Poitier as the main character Walter Lee Younger, Ruby Dee as Ruth Young (Walter's wife), and Claudia McNeil as Lena Younger (Walter's mom). Diana Sands as Beneatha Younger (the younger sister of Walter) and Steve Perry as Travis Younger (the son of Walter and Ruth) also serve as great supporting characters in the story. All of these actors come together in unity, including the standouts Poitier and McNeil. The writing for Walter Lee Younger, being a Black husband/father dealing with the struggles of wanting a life outside of poverty, shows a deep reflection of what life is like for many in that demographic. He and Beneatha Younger represent the ambitions of many wanting to make something of their lives which is not what is expected of a Black person who comes from poverty. The mom, Lena Younger, represents that older wise mentality of challenging her family and showing that money doesn't make happiness and doesn't represent success. "A Raisin In The Sun" explores the nature of what money can do to a person and how it can influence and even potentially divide us from the real important thing: the community. As long as a community of good people treats each other like family, there will be an aspiration. Aspiration for a better life is something the Youngers strive for in a world of segregation and unjust imbalance towards minorities.
"Till" (2022)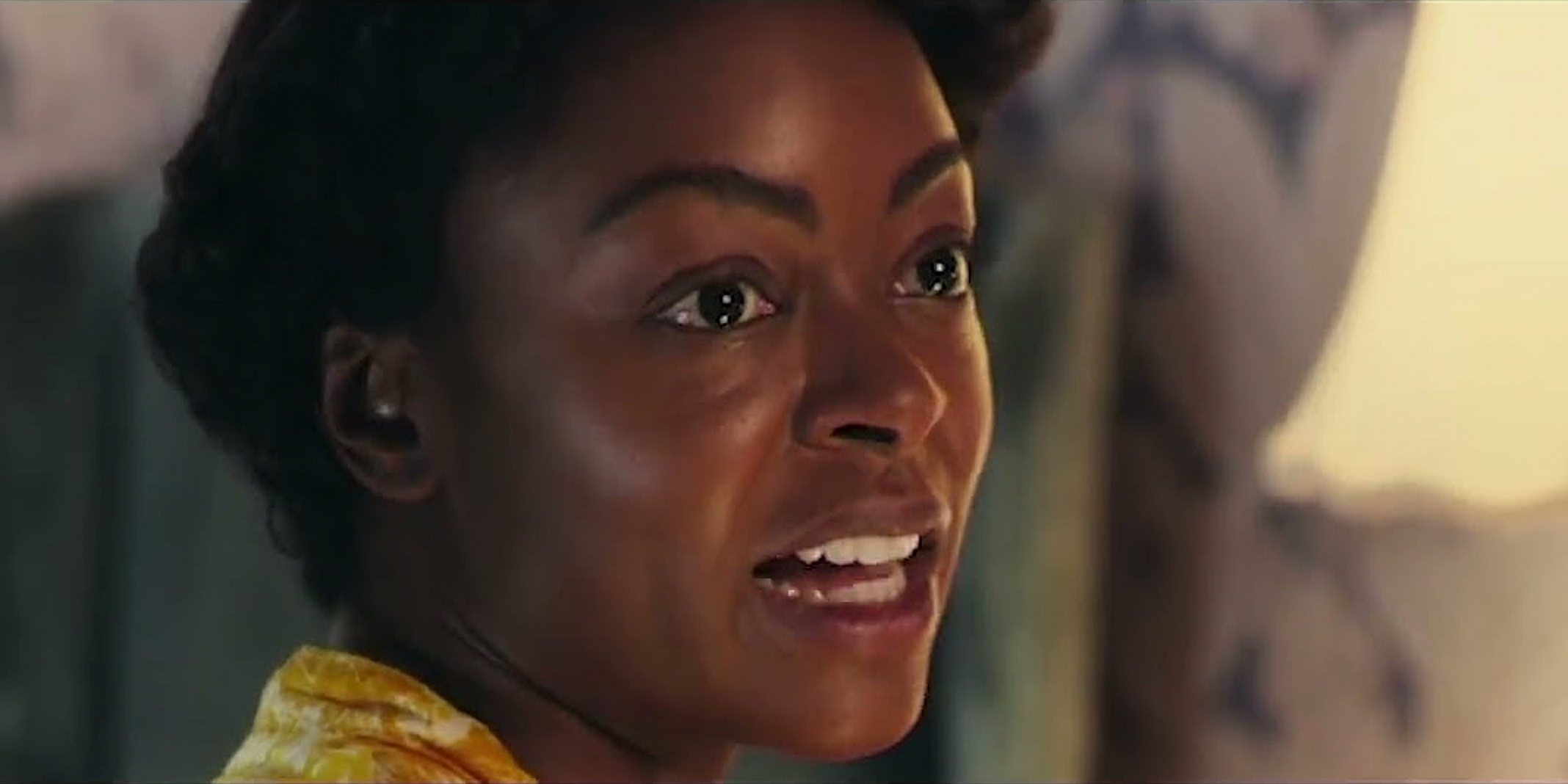 During the Civil Rights movement, one of the more unsung leaders was Mamie Till. Director Chinonye Chukwu's "Till," tells the story of the real-life Mamie Till, a mother whose son is murdered by white supremacists. In many ways, "Till" can be seen as a tragedy, and there is truth to that. Chukwu makes you feel the dread in a very familiar story. The atmospheric tone of the first act, along with the score by Abel Korzeniowski, brings some horror elements to the events leading up to the brutal lynching of Emmett Till. The film goes above and beyond, showing the aftermath of his death and portraying the steps of grief that Mamie Till undergoes. Chukwu even made the hard decision to honor Mamie Till by respecting her real-life wishes and showing the deceased body to the audience, giving a severe graphic view of what happened to her son. "Till" shows the widespread fear of African Americans speaking out against the racism perpetuating white people's control over Black communities. This opens the door for much injustice that is seen throughout the film. But "Till" is not just a tragedy – it's also an informative film about bravery. Danielle Deadwyler delivers an outstanding performance that balances emotional trauma and the bravery of a mother who speaks out and fights for justice. A display that, even though she's a victim, she is also an overcomer and faces danger as she stands up for the advocation of unheard voices. "Till" tells a story that has impacted America and Black history in ways we'll never fully grasp, proving that these stories are not outdated and aren't something of the past and will live on and continue to inform and educate people about the stories of powerful women like Mamie Till.
"12 Years A Slave" (2013)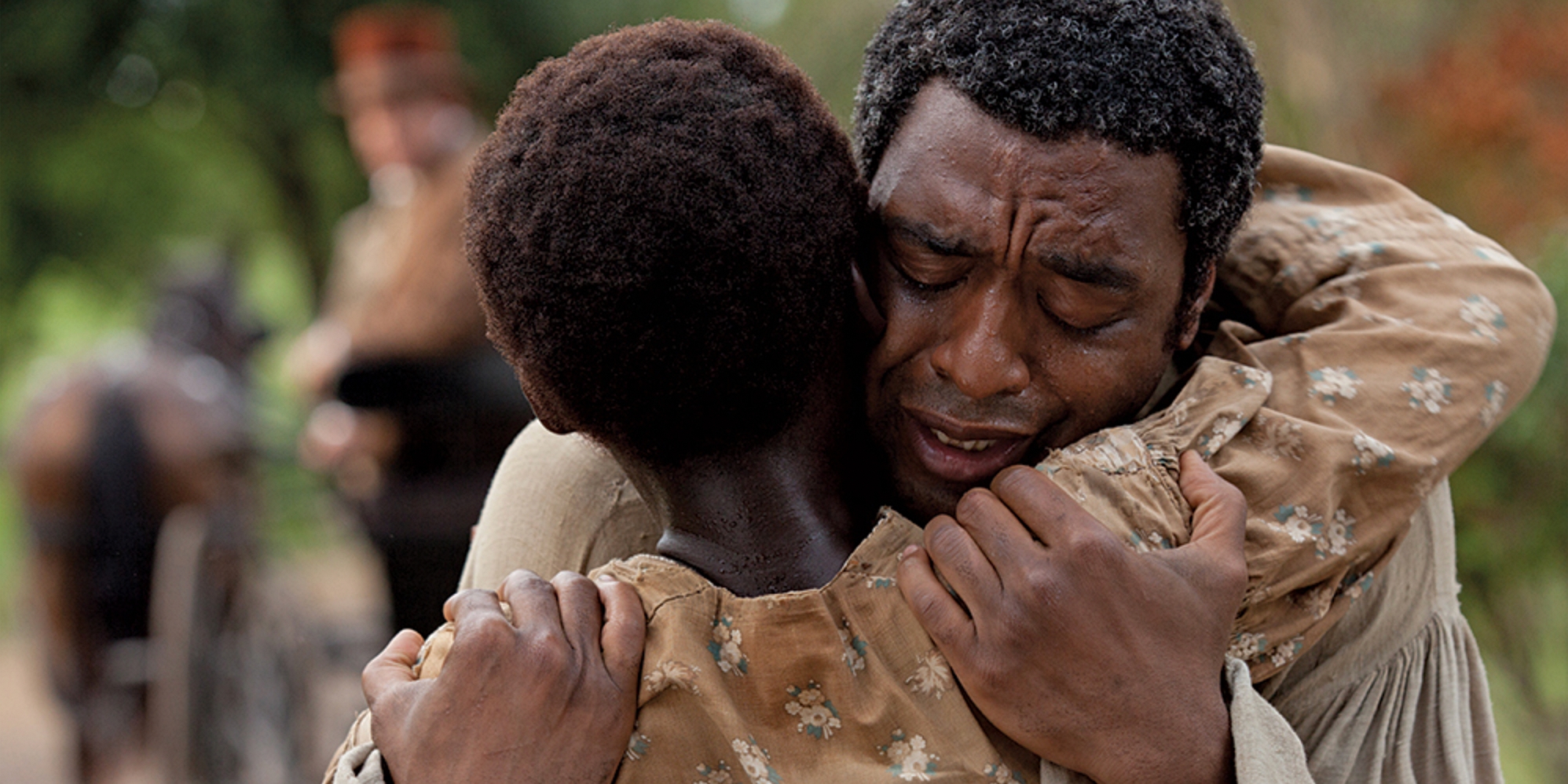 Based on the autobiography by Solomon Northup, "12 Years a Slave" tells the story of a free Black violinist from upstate New York who is kidnapped and sold into slavery. It's not a hyperbole when I say that "12 Years a Slave" is the best depiction I've seen of such a dark period in American history, and director Steve McQueen doesn't hold back with this heavy R-rated film. Chiwetel Ejiofor leads us with an emotionally devastating performance as we follow Northup through the cruel realities of slavery and its grueling process. The film shows us the stripping of humanity, the separations of families, human identity, and the disciplinary punishments for those who don't meet the standards of their masters. McQueen even creates long, continuous takes to make you feel every second of the unbearable truth. The warm tone of southern heat and reflections of the hard work of Black people and their living conditions reflect strongly as cinematographer Sean Bobbitt perfectly captures Black skin in arthouse fashion with a historical touch. The writing juggles other topics, like the brainwashing of Black people with bigoted messages and taking religious views and using them for hate and justification of ownership. It's the reality of a Black man who is viewed as a lesser being no matter how talented, successful, rich, or tokened they are. The film also tackles the act of survival. Solomon Northup is a survivor, and it begs the question, as a Black man, what will you do, and how far are you willing to go to survive? Oscar-winning screenwriter John Ridley puts Northup through many trials and tribulations to test what morals and rules he's willing to break from himself. Lastly, it's a film that depicts hope. The hope of survival. The hope of freedom and hope of escape. The faith seen within other slave characters, including Northrup, is nearly fragile in a lifestyle that looks pretty hopeless, pessimistic, and full of sorrow. McQueen even pays respect to African American hymns like "Roll Jordon Roll," which opens the doors for many complex emotions in a scene that's looked at as a positive communal assembly. Faith and hope were, at times, the only control Black people had to keep them going toward the road of optimism. "12 Years a Slave" isn't an easy watch, but it's an informative history lesson of a film that leaves you with a bittersweet ending.
What are some of your favorite Black-lead films? Are there any Black-led movies you would like to recommend to others during Black History Month? Is there any other story about Africans/African Americans that should be highlighted? Please let us know in the comments section below or on our Twitter account.