​There's one thing that I find really frustrating as a film critic. It's not the long hours, the deadlines or having to watch yet another Michael Bay film. It's the staggered release dates. Being based in the U.K. films from across the pond take their jolly old time getting to us. In this modern-day and age of the internet and social media, it seems odd that films take so long to travel across the globe. With Disney announcing it's line-up of exciting shows and films with Disney Plus this week, the excitement was buzzing online. However, there is still no confirmation on a date when the U.K. will be getting Disney Plus.
Being based in the U.K. has meant that I still haven't seen "The Nightingale" or "The Farewell" yet, as they haven't been released here yet. In fact, "Once Upon A Time In Hollywood" was released a week after being released in the U.S. Even the U.K. has issues with distribution of smaller, independent films which are rarely seen in the multiplex cinemas outside of London, which means that it's quite difficult to see smaller pictures unless traveling miles to catch a screening at some ridiculous hour in the day. Countries such as Japan and Australia have an even wider gap in release dates, although Australia will get "The Farewell" on the 5th September, a whole week ahead from the U.K..
So, why do we have staggered release dates? Well, the answer is down to money! Studios conduct a lot of research into when films should be released, where they should be released and how they should be released. All this research is done to optimize the best possible box office performance, and studios will deliberately hold back on releasing certain films in certain countries to avoid losing out to other competition.
Release dates of certain films will be pushed back to better their chances at the box office, for example, "Aquaman" was set to be released in July 2018, but was pushed back to December 2018 because the studio believed it would have more success during the winter holiday period. Their decision paid off and the film went on to earn over $1 billion at the box office, proving to be a hit both in the domestic and global market. If "Aquaman" had been released back in July 2018 as originally planned, then it would have competition from Marvel's "Ant-Man and the Wasp" as well as "Mission Impossible: Fallout."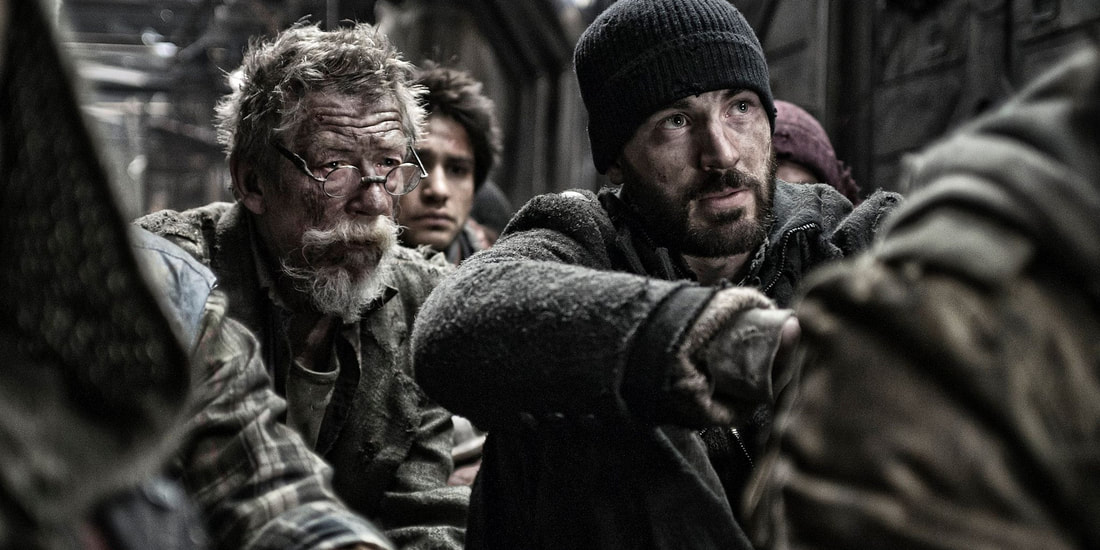 Over the years, there have been several films that were released in the U.S. but never made it to the big screen in the U.K. For example, Bong Joon-ho's "Snowpiercer" was never released in the U.K. in theaters. This was down to the film not faring well at the box office in Australia. As a result, producer Harvey Weinstein decided to pull the film from a general worldwide release after being unhappy with Bong's decision not to cut the film.
"Snowpiercer" is not the only film never to make it way across the Atlantic, "The Spectacular Now" never made it way onto the big screen in the U.K.The film premiered at the London Film Festival back in 2013, but it failed to find a proper distribution deal and as a result it was never officially released in theaters. James Gray's "The Immigrant" (a film which garnered much critical praise) also failed to make it to the big screen in the U.K. and instead was released on the BFI streaming platform earlier this year, a whole 6 years after its premiere at the Cannes film festival.
Historically, the reason for staggered release dates was down to the fact that the 35mm film prints were very expensive and if studios wanted to open a film on a global scale then they would require a large number of prints. If studios made fewer prints they could save money by traveling the prints to different regions which resulted in the staggered release dates.
Before the 1970s, film studios would rarely conduct general wide releases of films. When they did, it was something known as a roadshow theatrical release, a practice in which a film was opened in a limited number of theaters in large cities like New York City, Los Angeles, Chicago and other major cities around the world for a specific period of time before the worldwide general release.
It wasn't until the popular success of films such as "Jaws" and "Star Wars" which were given a wide release, that film studios changed how they released films. The release dates between the U.S. and the U.K. have decreased substantially over the years, for example in the 1990s the time between films being shown in the U.S. and the U.K. was over average over 130 days. The gap is now just a little over 9 days.
In some respects the concept of staggered release dates makes sense. English-language films are almost always dubbed or subtitled before their international release. Of course, creating subtitles and dubbing films takes a great deal of time. One has to also take into account the promotional commitments by the cast and crew, who will often go on worldwide press tours to promote a movie and need to be booked far in advance. With all these factors to consider, we can begin to understand why distributing and releasing films takes a great deal of time.
There are also some countries (specifically China) that impose strict censorship on certain content and as a result, films never get an official release in these countries. For example, "Christopher Robin" was not released in China as after social media users compared Winnie the Pooh to Chinese leader, Xi Jinping, causing the character to become associated with political resistance (but I won't delve too deeply into censorship in cinema as that's a whole different topic for another day). Although digital technology does mean that there is the potential for a simultaneous global film release, Hollywood studios still take into account the regional factors listed above when they build their release schedules.
I shouldn't really complain, as at the end of the day I am grateful that shortly I will get a chance to see "The Farewell" on the big screen rather than catching it on a video-on-demand service. If what everyone else has been saying about Lulu Wang's film is true, then I guess it'll be worth the wait!
Do you agree that things should change with the studio's distribution system? Let us know your thoughts in the comments section below or on our Twitter account.
You can follow Bianca and hear more of her thoughts on the Oscars and Film on Twitter at @the_filmbee