There's a fine line between laughter and fear. Both elicit strong reactions, and both rely on the unexpected to keep viewers on their toes. A good laugh can turn into a scream, just as a bloodcurdling scream can devolve into laughter. This overlap is best exemplified through the sub-genre known as horror-comedy. A seemingly incongruous blend, the horror-comedy has proven to be one of the most durable in cinema, with the ability to reflect societal changes through a heady (often self-aware) brew of violence and satire.
"Ready Or Not," the new film from directors Matt Bettinelli-Olpin and Tyler Gillett, is the latest horror-comedy gem, and a breath of fresh air for an otherwise stuffy year (at least, so far). In honor of "Ready Or Not," we've decided to suit up, light a candle, and run screaming through the top 1o best horror-comedies of all time.​

​10. "What We Do In The Shadows" (2015)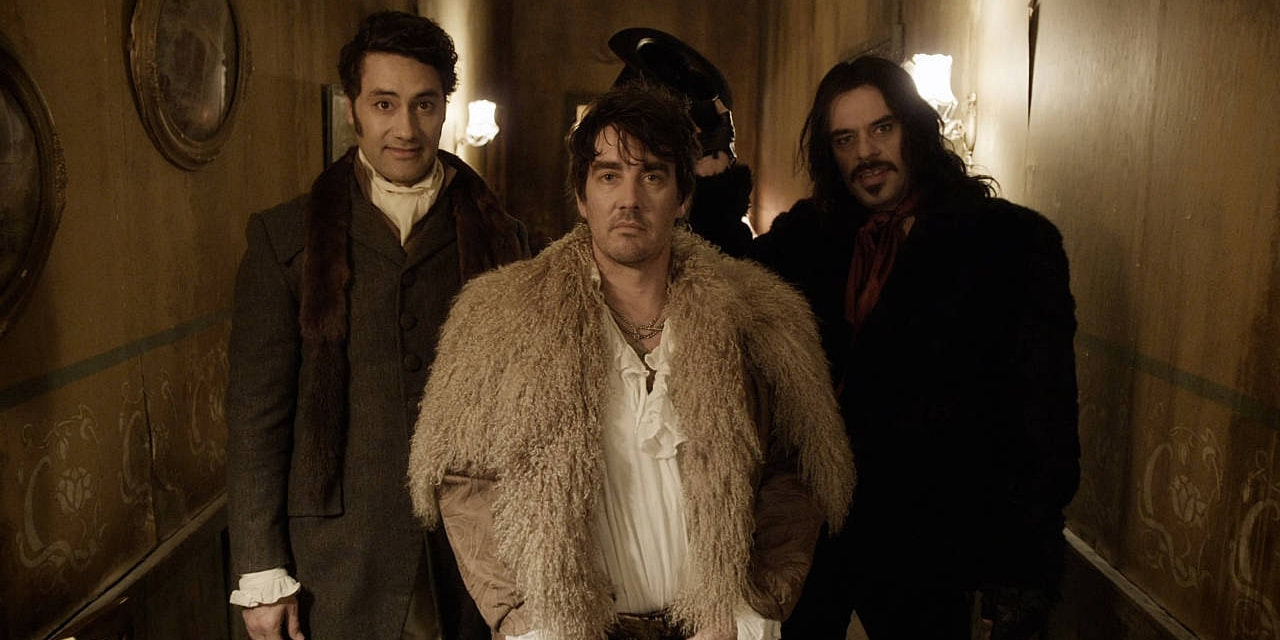 Taika Watiti is one of the most unique filmmakers working today, and those wanting proof need only look at 2014's "What We Do In The Shadows." The film chronicles the lives of four flatmates: Viago (Waititi), Vladislav (Jermaine Clement), Deacon (Jonathan Brugh), and Petyr (Ben Fransham). They experience heartbreak, personal setbacks, and often bicker with one another. Oh…and they are vampires who spend their nights looking for victims to seduce and murder.
Waititi's deadpan treatment of vampires is revelatory, as it forces us to consider the practical, issues that undead, centuries-old creatures would have to face. The mockumentary style adds an additional layer of farce, as it allows each flatmate to vent their frustrations, and each actor to wield their comedic talents. In short, "What We Do In The Shadows" is a bizarre, unbridled delight from start to finish.
9. "The Cabin In The Woods" (2012)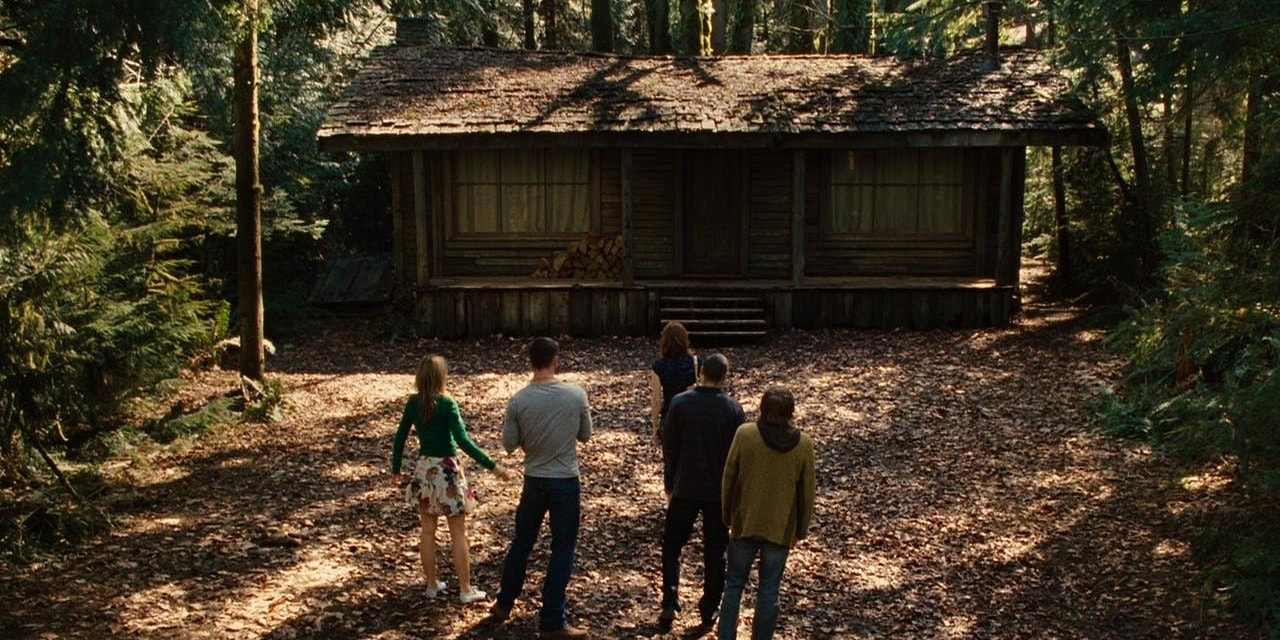 No horror-comedy goes further than 2012's "The Cabin In The Woods." The film folds genre tropes into the very fabric of its narrative, as it follows a shadow organization who coerces teens into making stupid decisions that get them killed. It's an incredibly meta-concept, and writers Joss Whedon and Drew Goddard (who also directs) bask in the opportunity it provides, poking fun at everything from slasher flicks and the "Saw" films to horror movie caricatures like the meathead jock and the paranoid stoner.
There is a social critique that underpins the film, which is largely embodied by Richard Jenkins and Bradley Whitford as the organization workers. Their callous approach to the carnage of their teen sacrifices serves as a critique of the audience, who often demand to see more gore and more violence in their horror. It's a brilliant addition to a film teeming with double-meaning and quiet subversion.
8. "Shaun Of The Dead" (2004)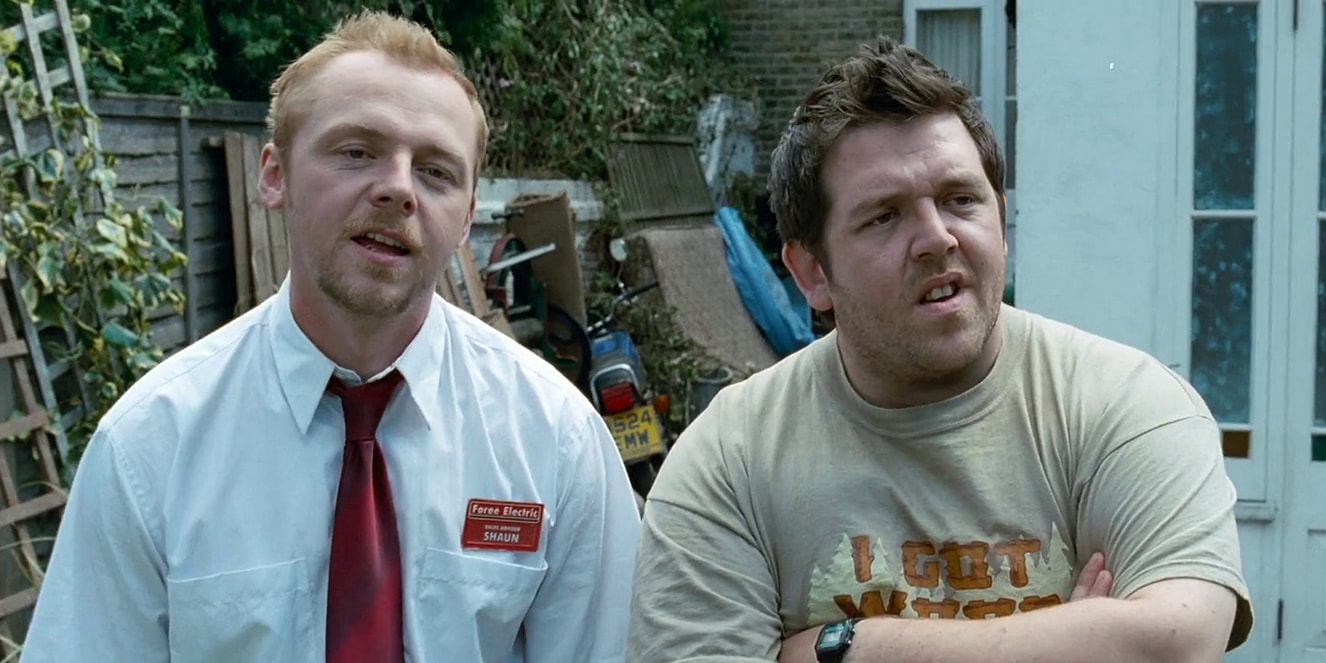 Edgar Wright's breakout film "Shaun Of The Dead" remains the benchmark for zombie parodies. It knows when to pay respect to genre tropes, and when to undercut them with the director's light-speed wit and the chemistry of his lead actors. Simon Pegg plays the titular Shaun, an underachiever who spends his time drinking and playing video games with slacker buddy Ed (Nick Frost). When both men get caught in a zombie outbreak, they're forced to bumble their way to safety.
It's not just the pop culture references that make the film work (the debate over which Prince albums to throw at a zombie is priceless), but the clever editing and subtle manipulation of form. Wright's command of visual comedy is unparalleled, and the relish with which he treats the gorier scenes proves that he's just as big a horror fan as the rest of us at home.

​7. "Abbott & Costello Meet Frankenstein" (1948)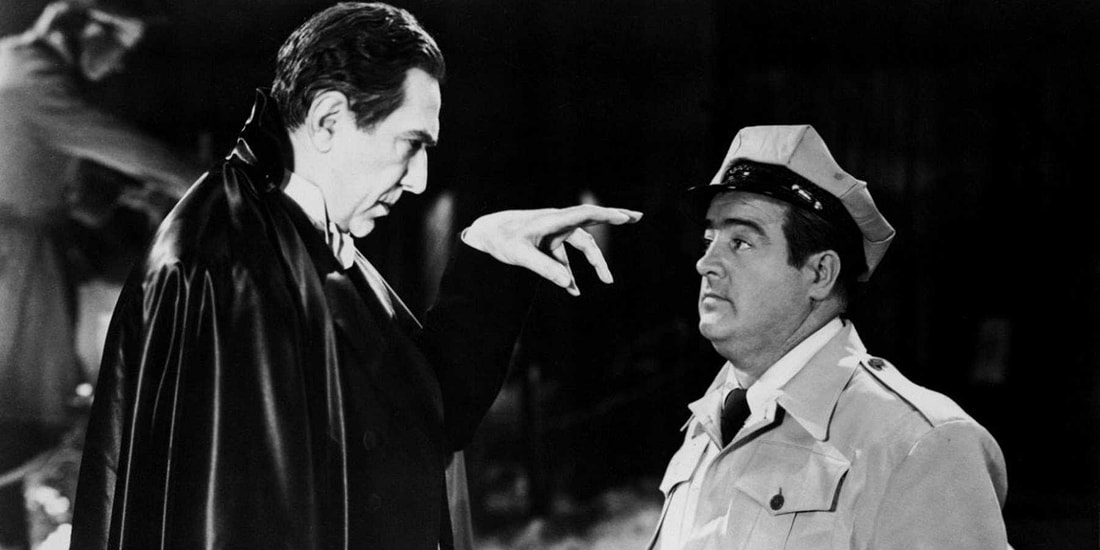 Several popular acts tried their hand at "spooky comedies," but none stuck the landing the way Bud Abbott and Lou Costello did with this 1948 classic. The duo play baggage clerks who get dragged into an insurance investigation when they "lose" the body of the Frankenstein monster (Glenn Strange). They set out to clear their name, but in doing so, they become targets for Dracula (Bela Lugosi), The Wolfman (Lon Chaney, Jr.) and a host of other creepy characters.
"Abbott & Costello Meet Frankenstein" remains the most iconic release* of the duo's career, and rightly so, given that some of their best routines turn up. Costello's panicked reaction to a moving candle is comedy genius, and the sequence where the duo runs from room to room dodging monsters remains a slapstick highlight. In truth, most of the horror-comedies on the list wouldn't exist were it not for these fast-talking goofballs.
*For those seeking out lesser-known Abbott & Costello titles, I recommend their other haunted house flick, "Hold That Ghost" (1941), and the mystery farce "Who Done It?" (1942).
6. "Ghostbusters" (1984)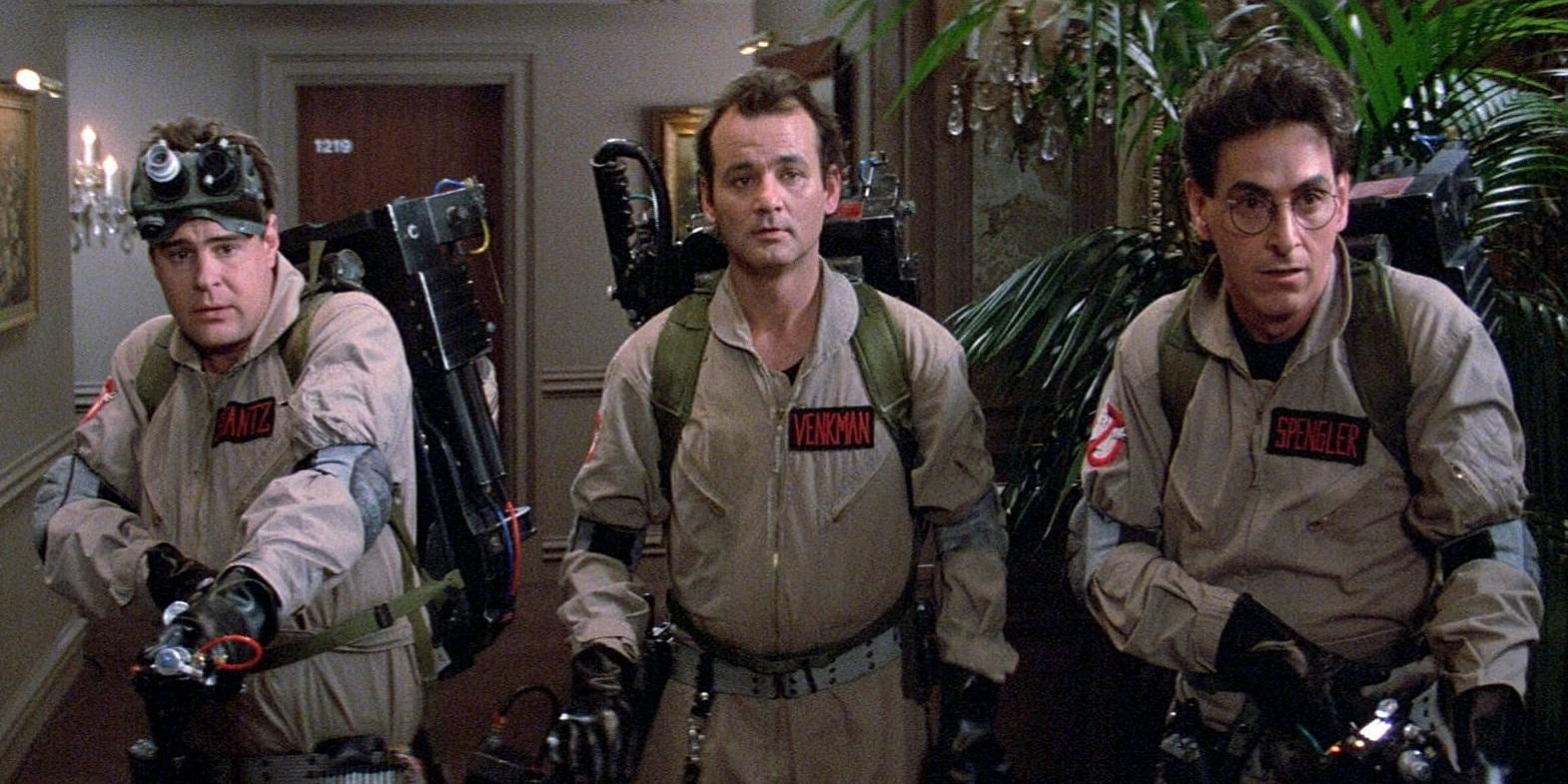 "Ghostbusters" is such a quotable, densely written comedy that it's easy to forget how creepy it is. The premise should be old hat to anyone familiar with pop culture: three scientific slackers (Bill Murray, Dan Aykroyd, Harold Ramis) start up a ghost-catching business, before adding a fourth member (Ernie Hudson) and saving New York City from the clutches of "Gozer the Gozerian," a shape-shifting demonic force.
The chemistry between the four leads is among the finest ever put on film, with each getting their fair share of classic lines. But it's the clash between these quip machines and the more unsettling moments that solidifies the film's horror-comedy bona fides. Ivan Reitman's direction is deft when it comes to the supernatural elements, and his refusal to break the tension with gags helps sell the emotional stakes. It's a classic example of comedic sparseness, which is something the 1989 sequel and the 2016 reboot sorely lacked.
5. "Young Frankenstein" (1974)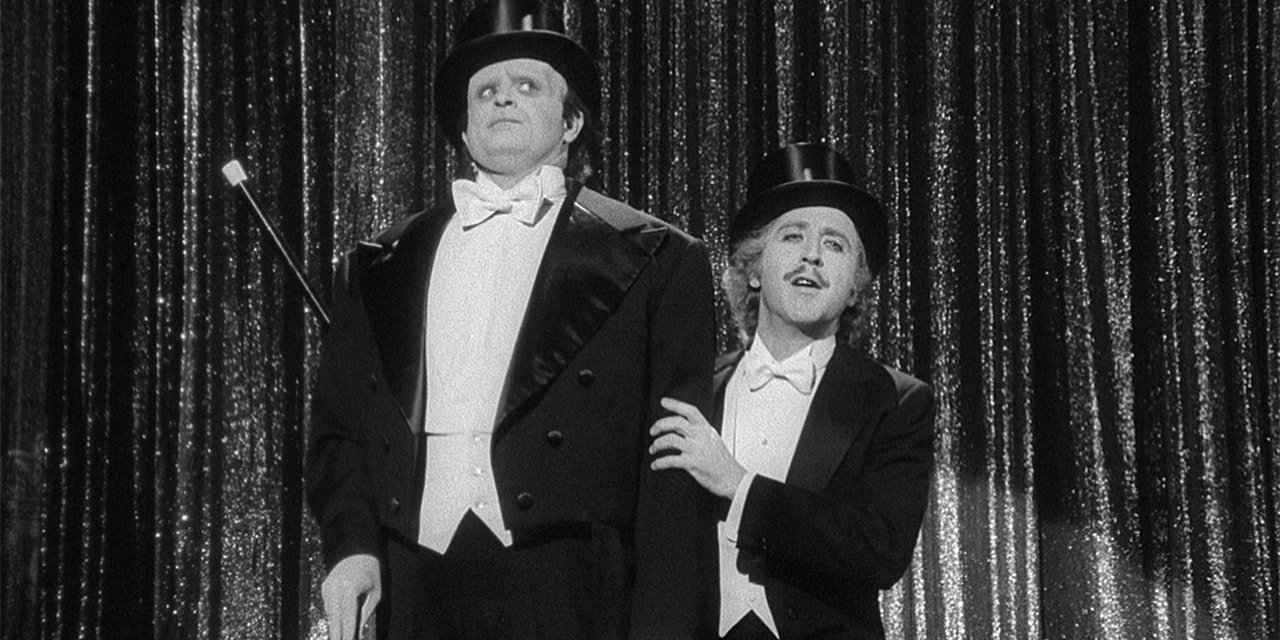 Mel Brooks did the unthinkable with 1974's "Young Frankenstein," which was to make a parody film that became more revered and quotable that the film it was parodying. His comedic take on the gothic novel sees Dr. Victor Frankenstein (Gene Wilder) inherit the mantle of his crackpot grandfather, and attempt to bring the dead back to life. He succeeds, but his namesake monster breaks free, bringing terror and unintentional laughs to the rest of the Transylvanian village.
Brooks' knack for balancing lowbrow humor with ingenious sight gags and clever turns of phrase has rarely been better, but what really sets "Young Frankenstein" apart from like-minded parodies is the presentation. Brooks shoots the film in black-and-white to enhance its ghoulish setting, while the use of scene transitions like iris outs, wipes, and fades harken back to the spirit of the original Universal horror films. You can tell that Brooks loved his source material, and the feeling is absolutely infectious.
4. "Get Out" (2017)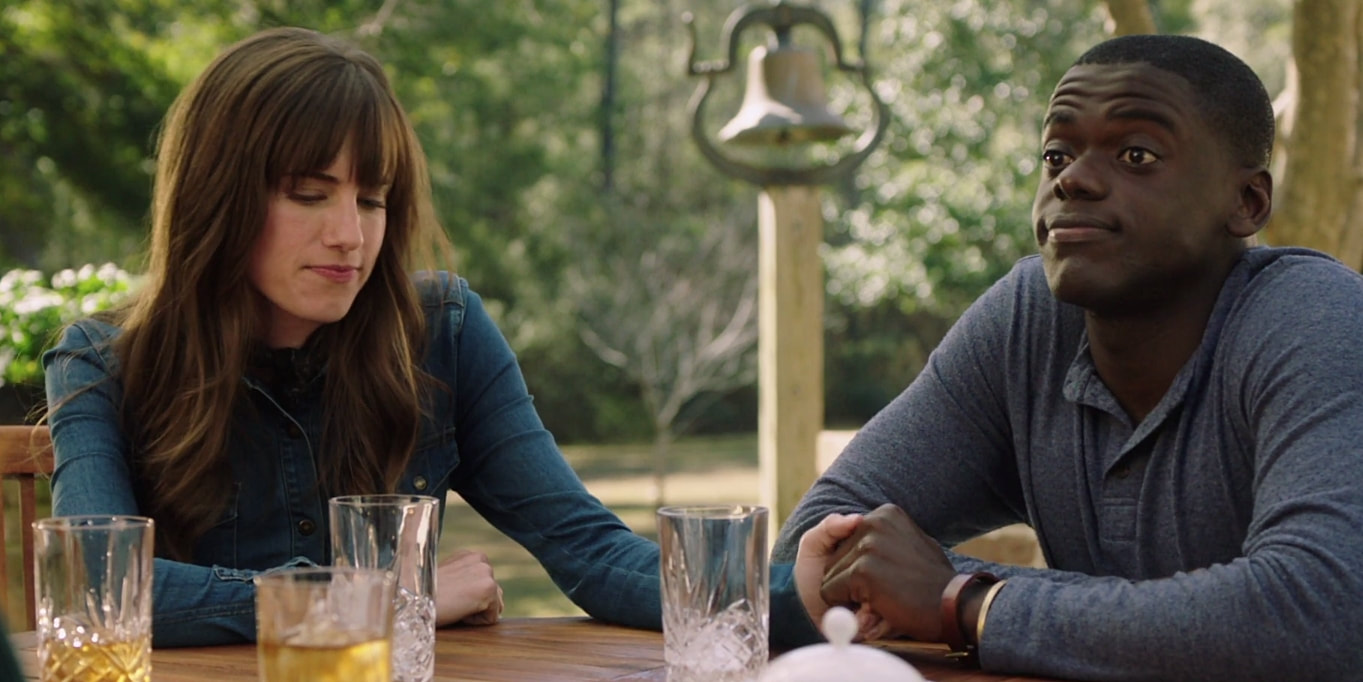 Jordan Peele showed flashes of subversive genius as one half of the comedy duo Key & Peele, but few could have predicted he would helm the decade's best horror-comedy with 2017's "Get Out." The film covers a weekend in the life of Chris Washington (Daniel Kaluuya), a black man who uncovers a chilling secret when he meets the family of his white girlfriend, Rose (Allison Williams).
What makes "Get Out" such an effective hybrid is that the horror is subtly integrated into the comedy, and vice versa. There are no cheap attempts at humor or lazy throwaway gags; everything that's said feels organic to the characters. Peele's Oscar-winning script is tight as a drum, and the end result is a film that gets funnier (and scarier) with each repeated viewing.

​3. "An American Werewolf In London" (1981)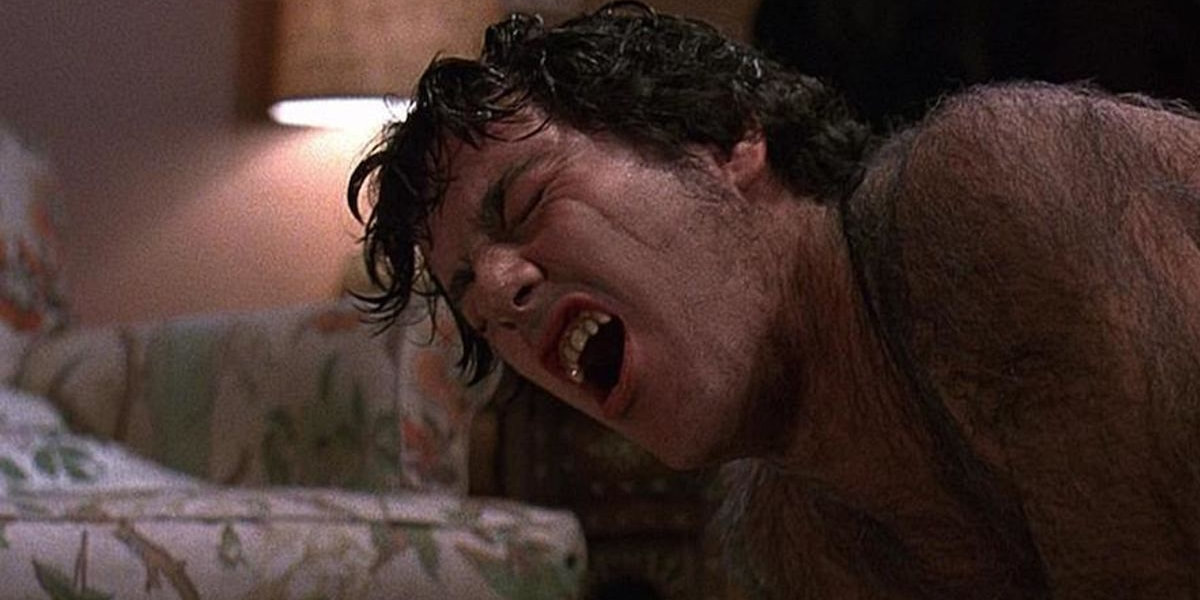 Most horror-comedies give their main characters a happy ending, but John Landis does no such thing in his 1981 masterpiece "An American Werewolf In London." He makes it clear that backpacking tourist David (David Naughton) is doomed from the moment he gets attacked by a werewolf on the North York Moors. The rest of the film circles a grim dilemma; should David continue to murder innocent people during the full moon or take his own life?
It's a testament to Landis' tonal nuance that he makes the dilemma such a darkly funny one. David is pestered by the spirits of those he killed, and a scene towards the end of the film sees them throw out suggestions as to how he could kill himself painlessly. Throw in bumbling policeman and an oddly upbeat soundtrack (comprised of pop songs with "Moon" in the title), and you've got a film that's truly one-of-a-kind.
2. "Scream" (1996)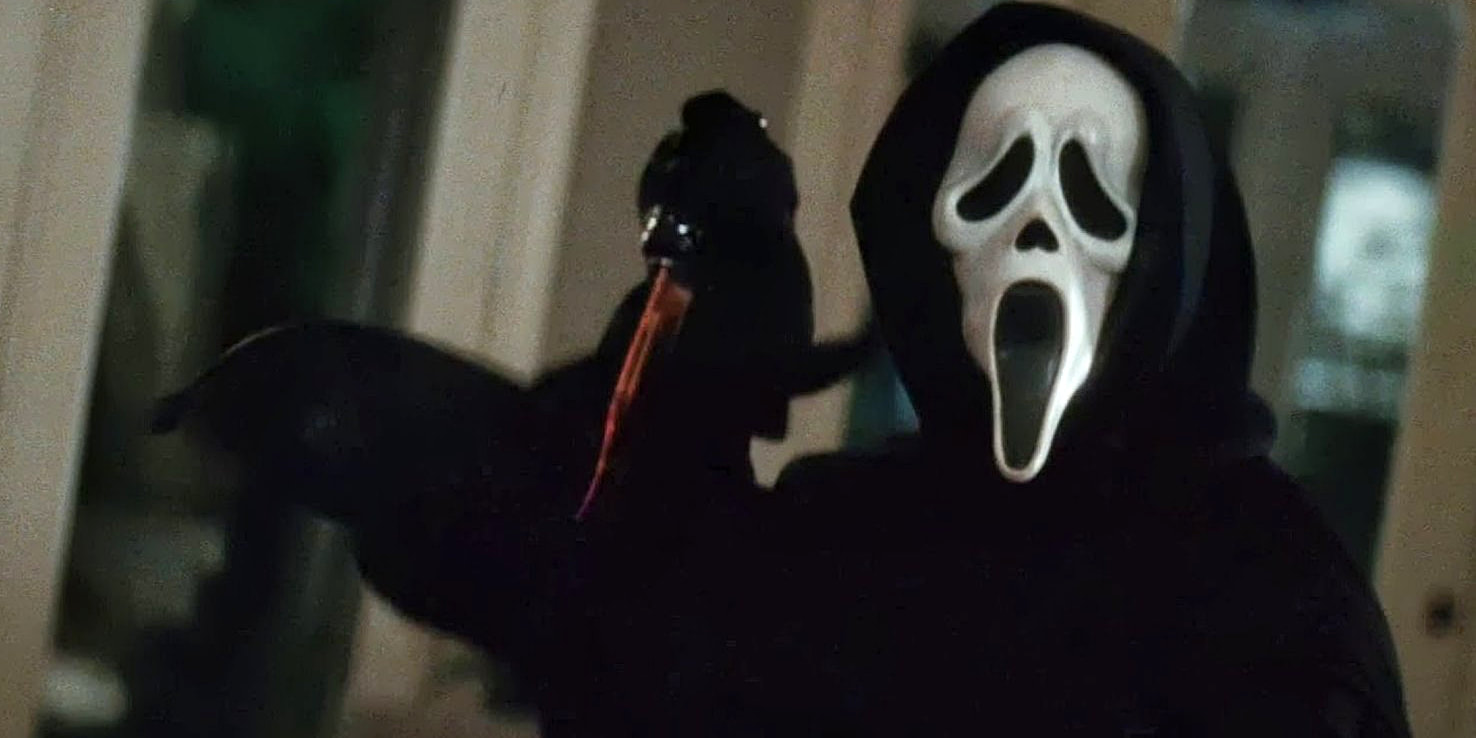 Wes Craven spent his career toeing the line between horror and comedy, and with 1996's "Scream," the director fashioned his masterpiece. The film works as both a parody and a celebration of the slasher genre that Craven helped popularize a decade prior. It follows Sydney Prescott (Neve Campbell), a high school student who becomes the target of a mysterious killer known as Ghostface.
Kevin Williamson's script did for horror what "Pulp Fiction" did for the crime genre, in that it allowed characters to become self-aware, and poke fun at the cliches of earlier, similar films. That said, "Scream" would not have had the impact it did were it not for Craven's directorial instincts; his ability to meld grotesque violence with a macabre sense of humor. The film still holds up today as the quintessential postmodern slasher.
1. "Evil Dead II" (1987)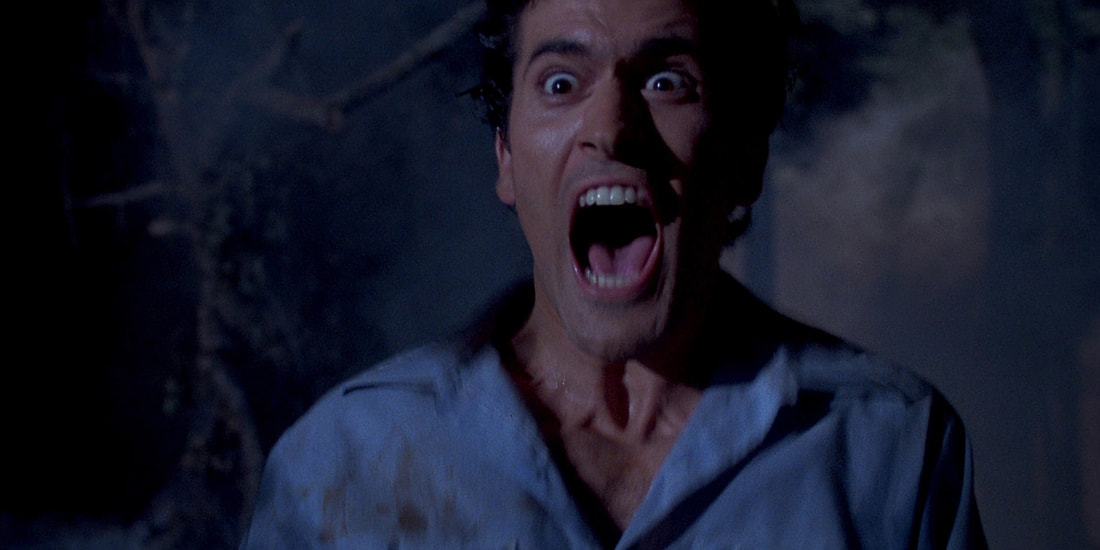 Sam Raimi's "Evil Dead" trilogy could easily take up three spots on our list. They are so aggressively off the beaten path, so unique in their ability to combine lowbrow slapstick with horrific violence, that it's a miracle they hold together at all. In an effort to be concise, however, we've decided to single out the trilogy's crown jewel, "Evil Dead II," as our number one pick.
There's barely a story here: Ash Williams (Bruce Campbell) is left to fend for himself when the rest of his friends get killed off, and the bulk of the film sees him duke it out with grotesque monsters and cursed objects in a secluded cabin. Raimi uses this simple framework to create inspired sequences, like the one where Ash fights his own severed hand or laughs hysterically at a sentient lamp. It's insane in all the best ways. "Evil Dead II" is the king of the horror-comedies, and we should all continue to hail it.
​What do you think of our list? Have you seen "Ready Or Not" yet? If so, what did you think? Let us know your thoughts in the comments section below or on our Twitter account.
You can follow Danilo and hear more of his thoughts on the Oscars and Film on Twitter at @DaniloSCastro