Starting today, I will be attending my first-ever Sundance Film Festival (on behalf of Next Best Picture, of course). Since the full program of films was announced, I've been reading and looking over every film that will be shown at this year's festival. Rather than simply looking into what the biggest premieres or films by and/or featuring impressive talent are, I focus on what films have interesting premises, with the hopes of finding a hidden gem or a smaller documentary that wouldn't necessarily have been on my radar. I also wanted to focus on up-and-coming or female filmmakers, as a way of showing early support for these artists and their work. In doing so, I've come up with a list of ten films that I'm anticipating and will hopefully check out at this year's Sundance Film Festival. Some honorable mentions include "Blast Beat," "Charm City Kings," "Giving Voice," "Jumbo," "Kajillionaire," "Never Rarely Sometimes Always," "Relic," "Time," "Wander Darkly," and "Worth."
​10. The Glorias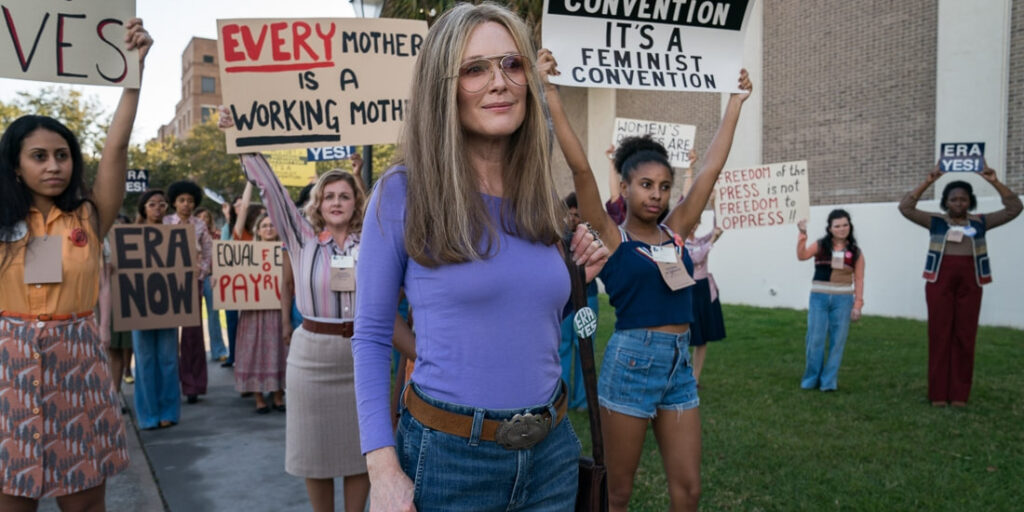 Biopics can be hit or miss these days in regards to innovativeness and how necessary they really are to the modern landscape. However, the idea of telling the story of journalist and activist Gloria Steinem through multiple different actresses (one of which being the always wonderful Julianne Moore) does intrigue me. Plus, to have it be told from film and theatre director Julie Taymor suggests that the film will be something much more unique. Taymor previously directed Salma Hayek to an Oscar nomination with her Frida Kahlo biopic, while also showcasing the 1960s counterculture and protests in "Across the Universe," so this seems like a right fit for Taymor and could prove to be a creative new addition to the genre.
9. Whirlybird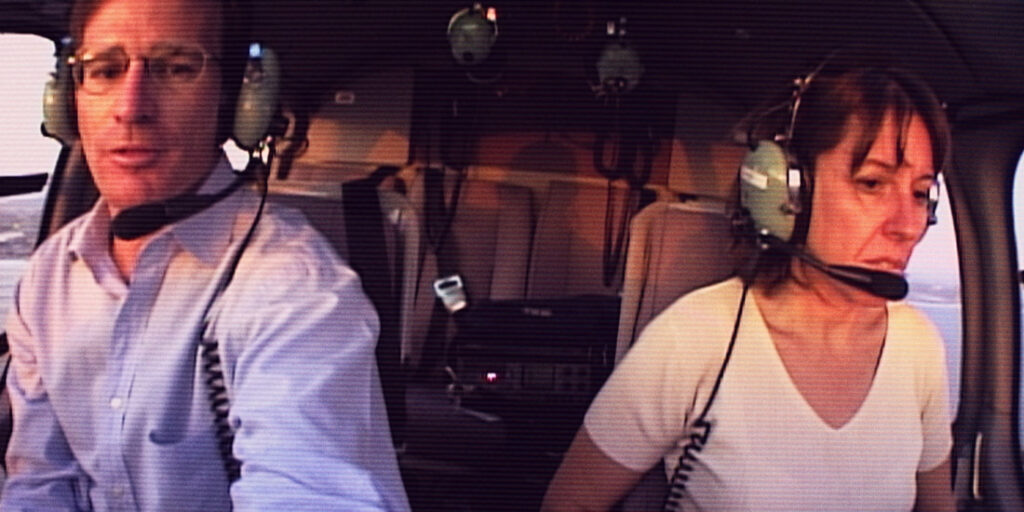 Premiering in the U.S. Documentary Competition section, "Whirlybird" details the life of a couple who worked together as helicopter news reporters in 1990s Los Angeles and how their unique work affected their lives. I'm always fascinated by personal documentaries about relatively unknown people and the types of fascinating storytelling that can unfold telling these intimate, human stories. Additionally, the use of their own archival footage (particularly from certain major news stories of the time) would be a unique way of telling this type of domestic story.
8. "Bloody Nose, Empty Pockets"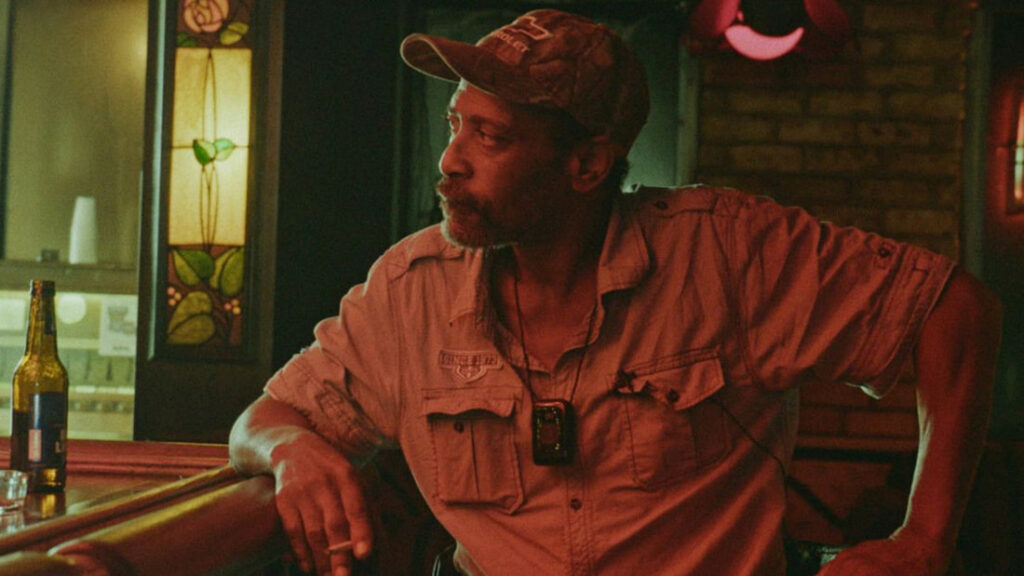 Another film in the U.S. Documentary Competition section, "Bloody Nose, Empty Pockets" is about the final days of a Nevada dive bar and its community of patrons against the backdrop of the 2016 election and the impending changes both big and small. Honestly, that's all I really need to know about a film like this. My parents owned a bar and restaurant until I was six years old, so I grew up in this type of environment and have always been very interested in the bar culture and the kind of community that can fester in a small town. It's a side of American culture that's never fully delved into that deeply that I think could make for a fascinating story with a wild collection of characters.
7. "Possessor"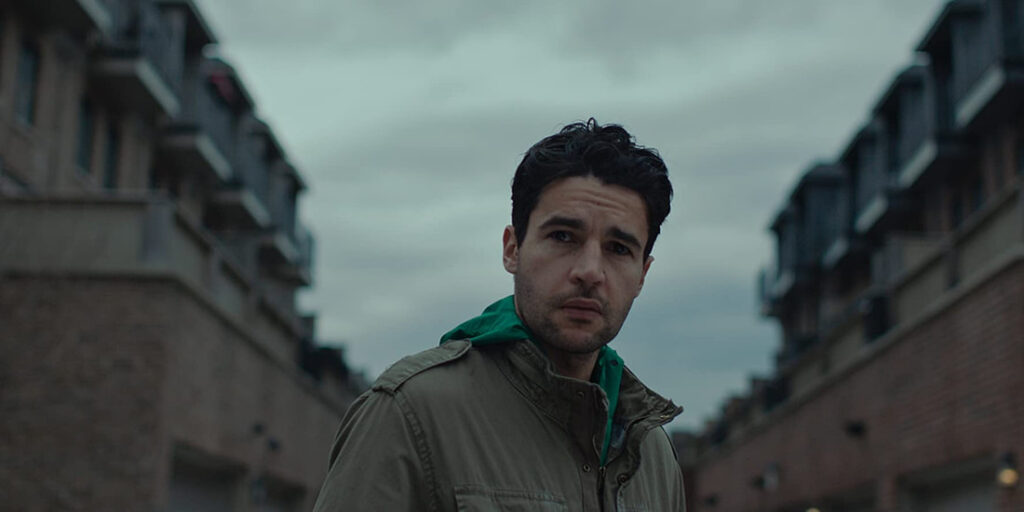 The last several years at Sundance have introduced some unique independent horror and science fiction films to the movie-going public (most notably "Hereditary" in 2018). This year, premiering in the World Cinema Dramatic Competition section, is "Possessor", a sci-fi psychological thriller about a woman who "uses brain-implant technology to inhabit other people's bodies" and the mental toll that kind of work has on her and her personal life. The imagery found in the film stills appears to be incredibly haunting, while also quite enticing. Additionally, it's written and directed by Brandon Cronenberg, son of acclaimed cult filmmaker David Cronenberg, along with a cast that includes Andrea Riseborough, Christopher Abbott, and Jennifer Jason Leigh. The combination of those actors, who have taken incredible artistic risks in recent years, with this director, who has perhaps taken some influence from his famous father, on top of the fascinating plot certainly catches my interest.
6. "Shirley"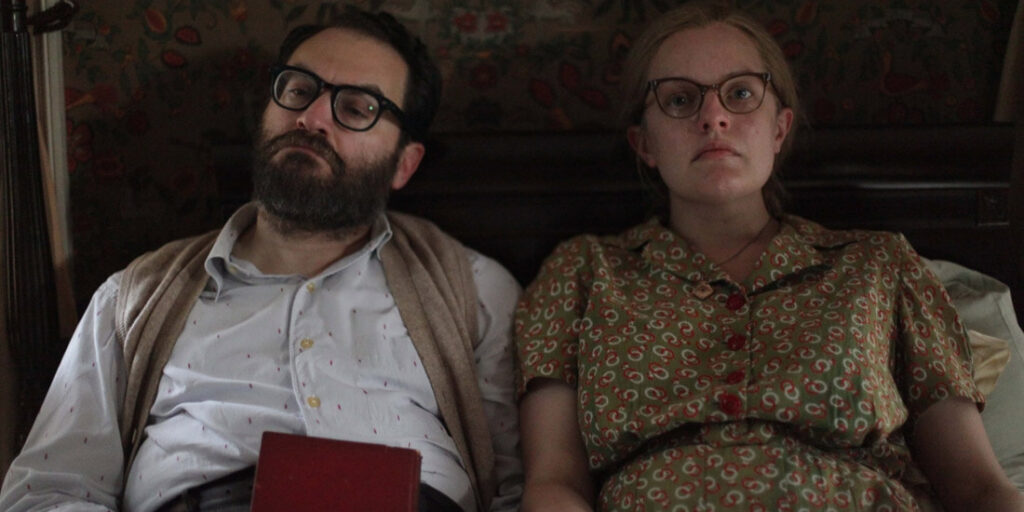 Director Josephine Decker returns to Sundance following her 2018 arthouse film "Madeline's Madeline" with "Shirley," an adaptation of the novel by Susan Scarf Merrell about a young couple moving into the home of professor Stanley Hyman and author Shirley Jackson. The film stars Michael Stuhlbarg and Elisabeth Moss as Hyman and Jackson, with Logan Lerman and Odessa Young as the young couple, Fred and Rose. While I wasn't crazy about "Madeline's Madeline," I did greatly admire Decker's visual style and experimental form of storytelling, so I'm intrigued to see her perhaps more dialed back to tell this somewhat more conventional story. Plus, honestly, I'd follow Michael Stuhlbarg and Elisabeth Moss anywhere.
5. "Omniboat: A Fast Boat Fantasia"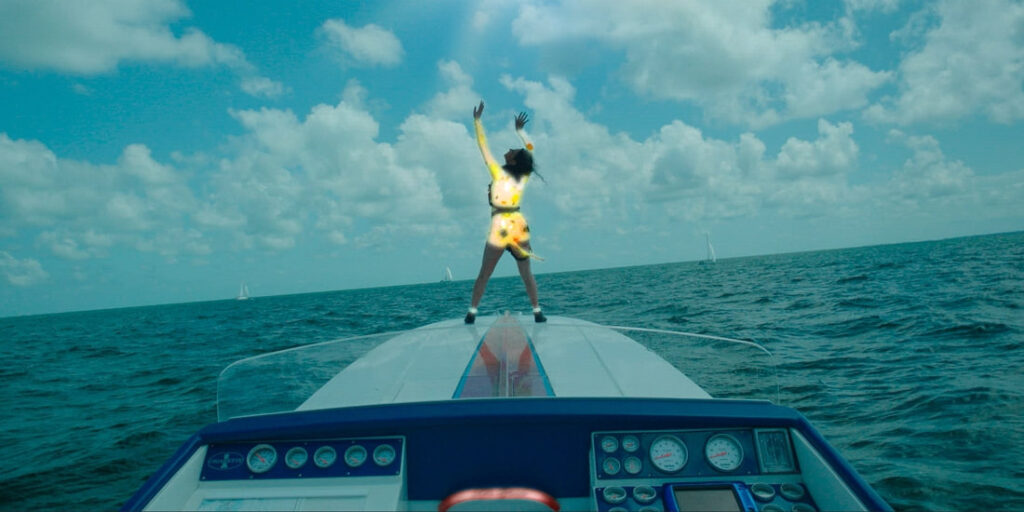 The NEXT section at Sundance usually produces an eclectic and out there mix of films. The one that caught my eye the most this year is titled "Omniboat: A Fast Boat Fantasia." That title, along with the 14 filmmakers helming the project, including "Swiss Army Man"'s Daniel Scheinert, sells it enough. It's unclear whether this is perhaps an Altman-style ensemble piece all revolving around this particular boat, or just an excuse for some filmmaking friends to fuck around in Miami for a few weeks. Either way, I can't help but be excited to see whatever this ends up being.
4. "Four Good Days"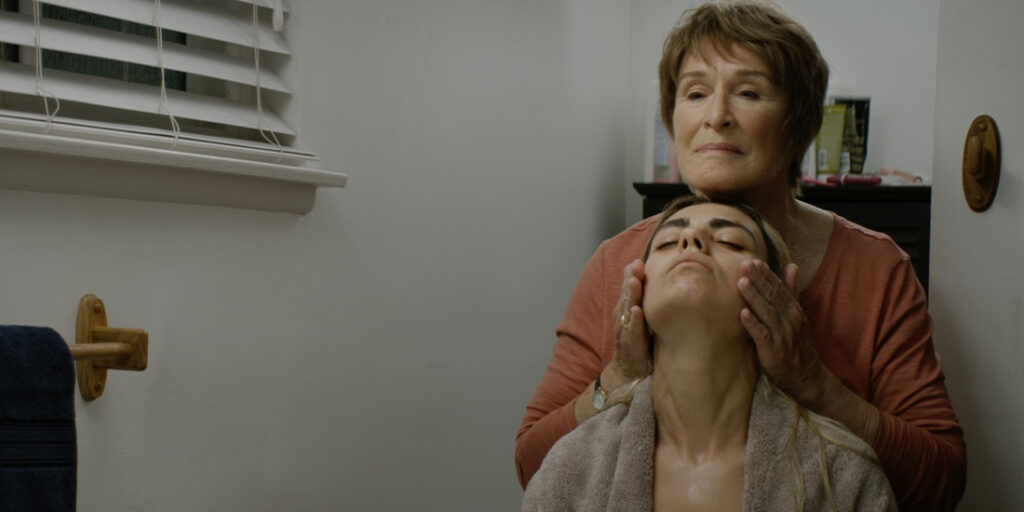 Ever since her surprise Best Actress loss to Olivia Colman last year, we've all been rooting for Glenn Close to find a project to propel her to Oscar glory, and "Four Good Days" could be it. Reteaming Close with her "Albert Nobbs" director Rodrigo Garcia, the film details the tumultuous relationship between a mother and daughter (played by Mila Kunis) as the daughter attempts to rid herself clean of her drug addiction. Domestic addiction dramas can be hit or miss, but when they work (think something like "Rachel Getting Married") they can be incredibly powerful. While I'm looking forward to whatever dynamite acting Close brings to this, I'm also excited to see Mila Kunis in another serious role post "Black Swan" and what can come of that.
​​3. "Minari"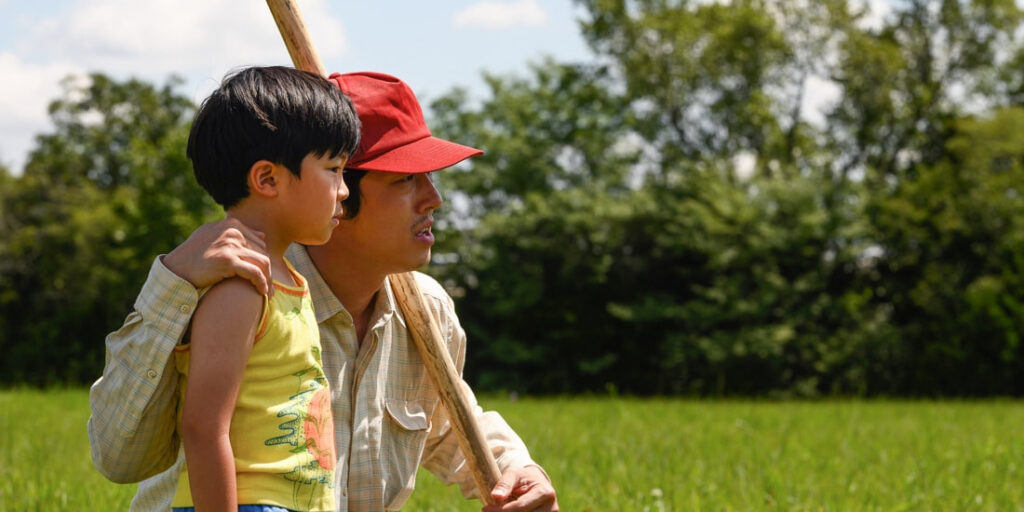 Whatever A24 has on its slate for Sundance has to be taken into consideration, and one of the most anticipated titles is "Minari." With this film, writer-director Lee Isaac Chung takes inspiration from his own childhood in telling the story of a Korean-American family and their move to rural Arkansas in the 1980s. I tend to gravitate towards incredibly personal and autobiographical storytelling, as details and themes that are so specific can, in turn, become universal and incredibly moving (something found in last year's big A24 Sundance title "The Farewell"). Additionally, this features Steven Yeun as the father, and after his work in "Burning," I'm very intrigued to see what he does next.
2. "The Last Thing He Wanted"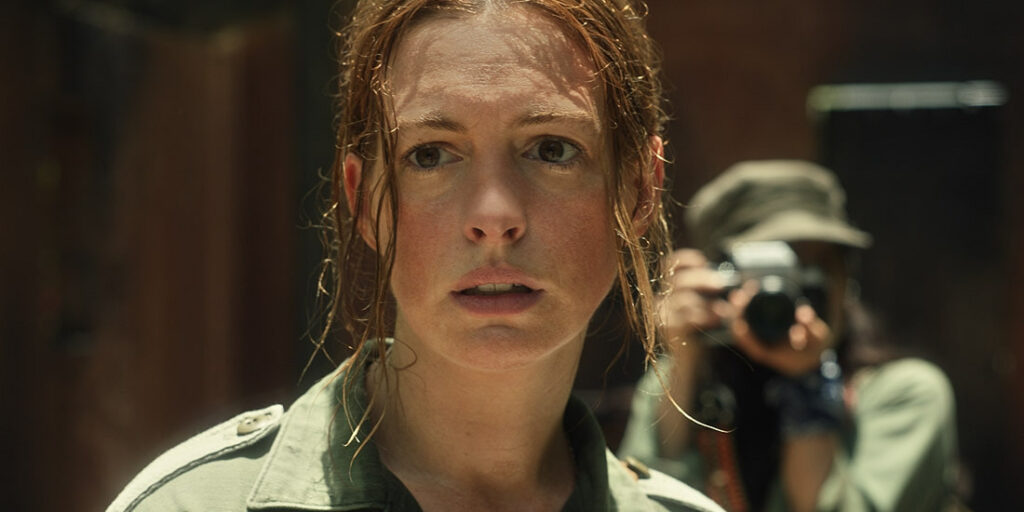 It was unclear for most of 2019 whether Dee Rees's Netflix follow-up to "Mudbound" would be released or held off until 2020, so it was a wonderful relief when it was announced as one of the biggest premieres at Sundance. "The Last Thing He Wanted," adapted from the novel by Joan Didion, stars Anne Hathaway as a journalist who must take over the family business from her dying father (Willem Dafoe); the family business being a series of arms deals in Central America. The synopsis is questionable as to what type of film this will ultimately be, but I trust Dee Rees as a filmmaker and know that she must have some reason for taking on this project. The combination of talent here, with a cast that also includes Ben Affleck and Rosie Perez, is too major to ignore. I've been rooting for Anne Hathaway to take on challenging and compelling projects for years (as seen above in my love for "Rachel Getting Married," as well as my staunch defense of her Oscar win for "Les Misérables"), so with her in a film like this I can't help but be on board.
1. "Zola"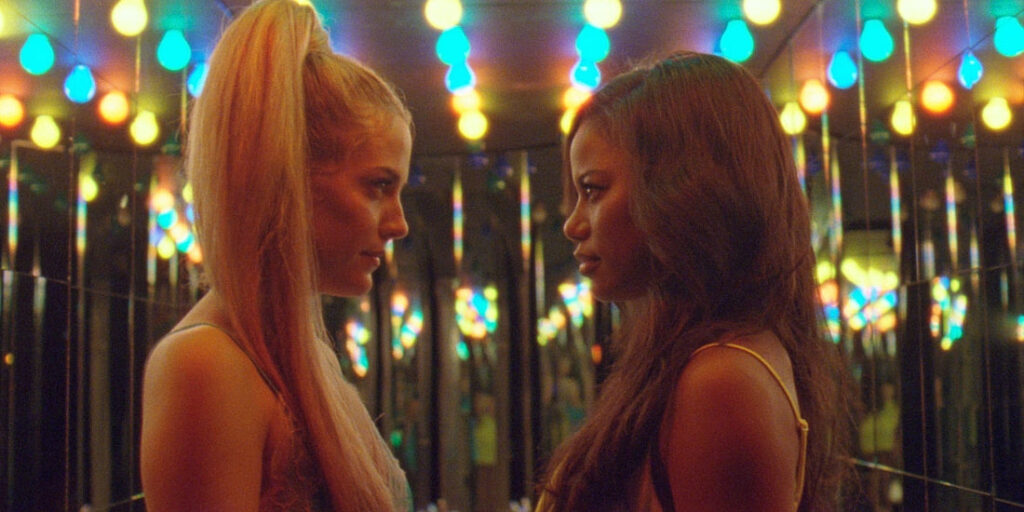 "You wanna hear a story about why me & this bitch here fell out? It's kind of long but full of suspense." Honestly, how can "Zola" NOT be my most anticipated of the fest? Based on a 144 tweet-long viral thread from 2015 by A'ziah King (which is truly WILD by the way) about a stripping road trip to Florida gone wrong, that alone would be a selling point for a fun time. However, it's the talent behind the film that propels it to the top spot. It's backed by our beloved A24, written and directed by Janicza Bravo (the filmmaker behind 2017's "Lemon"), co-written by playwright Jeremy O. Harris, starring Riley Keough and Colman Domingo, and led by newcomer Taylour Paige. Oh, and a score by Mica Levi. This combination is something that truly needs to be seen to be believed, and I can't wait!

What films are you looking forward to at this year's Sundance Film Festival? Let us know in the comments section below or on our Twitter account.
You can follow Casey and hear more of her thoughts on the Oscars and Film on Twitter at @CaseyLeeClark