​​The past couple of weeks have been exciting and depressing regarding the state of movie theaters and the industry in general. The weekend of September 4th has the power to have significant effects on the industry. There are three paths in the road presented to audiences. They can see "Tenet" in theaters, watch "Mulan" at home for a $29.99 price tag or do neither. With "Tenet" and "Mulan" opening against each other audiences will ask themselves "Should I risk my life to see "Tenet" even if it means I'm supporting the theatrical experience, or stay in the safety of my home to watch "Mulan?" But, let's be honest, outside of the film community, general audiences aren't too worried about the state of movie theaters, so they might ask themselves only a part of that question which is "Am I going to risk my life for "Tenet" or stay safe and watch "Mulan?""
But most countries are in a safe place regarding COVID-19, but the United States is by far in the worst position because they can't be united on how to deal with the virus. However, it's important to note that China has opened up its movie theaters again, and the box office is nowhere close to where it was before the pandemic. No matter what happens, it'll be interesting to see the decision that audiences make. We are living in a historical time not only for the world but for the movie industry.

​Tenet Release Strategy & Repercussions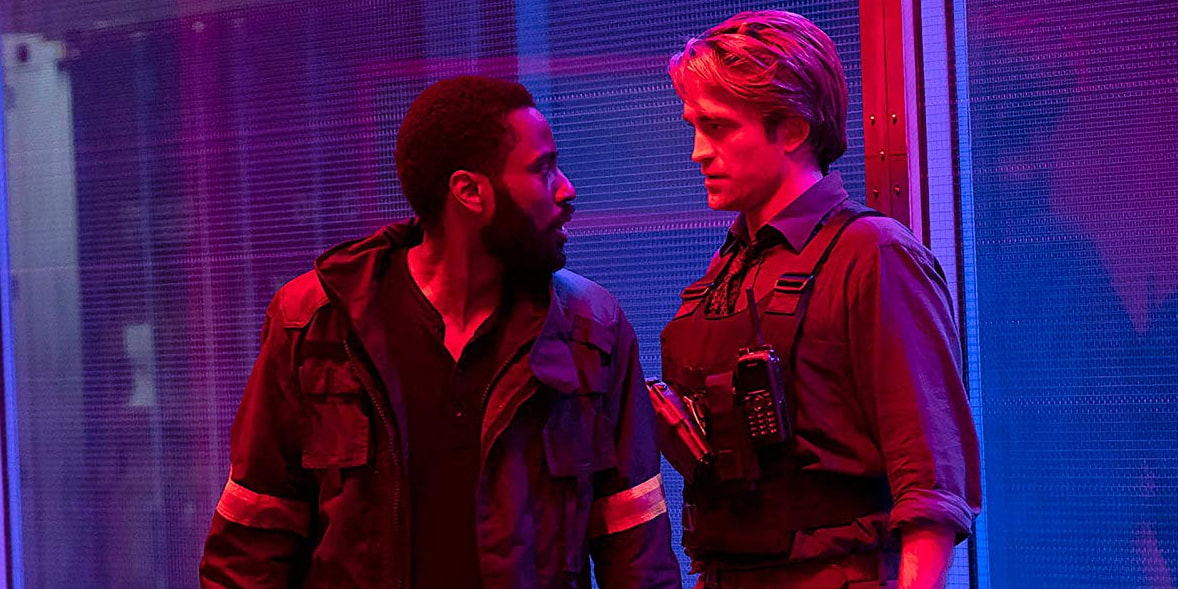 Warner Bros. approach to releasing "Tenet" is fascinating. They're planning a staggered release date for the film, meaning that it'll start playing in select countries beginning August 26th and expand across the globe as the situation in many countries becomes safer. Their approach is normally what we would see with an indie film, which would open in select theaters, build word of mouth, and expand to more cities and countries. To me, this plan for "Tenet" while well-intentioned, seems rushed.
With this release strategy, spoilers will get out there as soon as the movie opens, and I'm sure it'll be available for people to watch on illegal film websites. Part of the fun of watching a Christopher Nolan film is to see a unique story unravel before your eyes and not knowing what's going to happen next. With social media, it's nearly impossible to ignore spoilers. Most audiences around the world want to have a discussion as soon as a film opens. Imagine a film like "Avengers: Endgame" only opening in select countries and spoilers spreading like wildfire on the internet. That fun of watching the story unravel for the first time with the rest of the world, and engaging in discussions with your friends or strangers from all around the globe on social media would be taken away. I personally would've waited to release "Tenet" globally not only because of the discussions it would generate with audiences but also so it could make more money. I mean how many people will pay for an overpriced movie ticket in the middle of a global pandemic, so they can see a film where they already know everything that's going to happen. Some people might, but general audiences might just wait a little bit to catch it on VOD.
​You're probably wondering how much money "Tenet" would need to make it order to be considered a success. IndieWire reported that "Tenet" will cost around $400 million, given its budget of over $200 million and a big marketing push that every blockbuster needs. For "Tenet" to just break-even, it would need to make $800 million worldwide. That would be difficult for an original movie to earn without a global pandemic. But, with one, it seems nearly impossible, especially since the biggest movie market in the world, the U.S. is greatly affected by the pandemic. But, if anyone can do it, it'll probably be Nolan and Warner Bros. Again, I don't know how "Tenet" will play demographically, but to me, it seems like a very adult-skewing film even with its PG-13 rating, so it'll be interesting to see how it does.
Given the pandemic and the industry's state right now, I would say "Tenet" would need to open between $30 – $40 million for its U.S. debut and make at least $500 – $600 million worldwide to not be an embarrassment. We can take all the online polls we want, but how many people will actually go to the movies in the era of COVID-19? I don't know how telling "Tenet's" numbers will be because I don't think it's a big enough movie like "Wonder Woman: 1984" or "Black Widow" would be. It's sad to say, but "Tenet" is not as high-profile as a comic book movie, and we don't know if it can attract as big of an audience as those other two films. With either of those two films opening instead of "Tenet," we would've had a much clearer picture of the state of movie theaters. However, "Tenet's" performance at the box office will still tell us a lot. If it crashes and burns, expect every blockbuster to be delayed until next year, or follow a similar trajectory to "Mulan," if it is a success. But, if "Tenet" does decent business, expect mostly everything to remain the same for the rest of the year. But from the bottom of my heart, I have to thank Christopher Nolan and Warner Media for doing their best to help the theatrical experience survive in the era of COVID-19. This means a lot to me, and hopefully, other people who love the ability to connect with powerful stories with one another.

​Mulan Release Strategy & Repercussions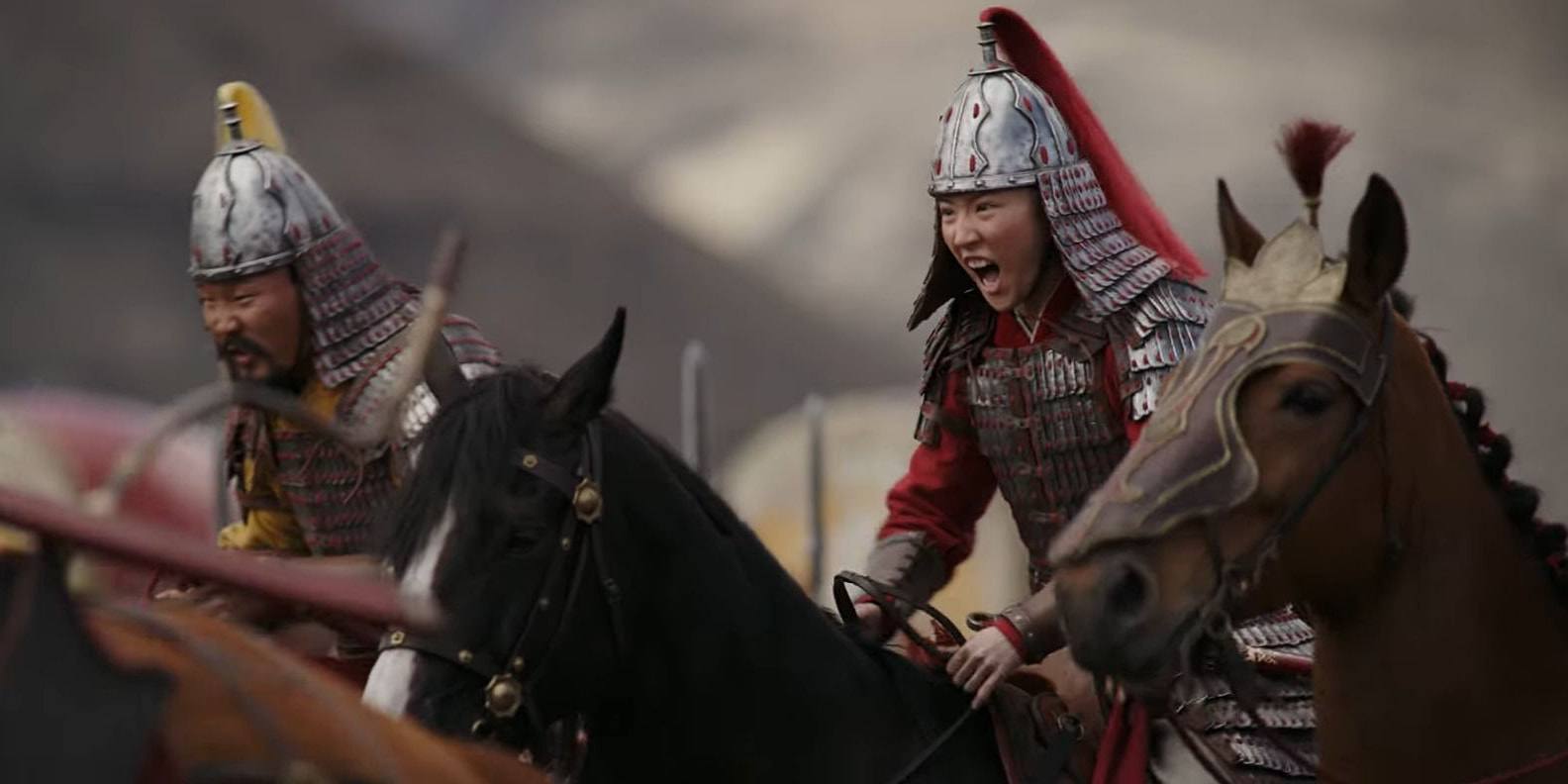 During Disney's third-quarter earnings call, they announced that they would release "Mulan" on Disney+ for $29.99 and in select theaters around the world. Not only did this announcement elicit a strong reaction from people worldwide, but also distracted from Disney's poor performance financially during the pandemic. Many people felt that this was a blow to movie theaters from Disney, but hey, Disney's gotta worry about keeping afloat during this difficult time. While they are indeed planning on releasing films theatrically, only 2 of the 10 theatrical releases they have planned for the year are from Disney, pre-Fox. Disney is really throwing 8 Fox movies under the bus to see what happens.
While this strategy is a bold move from Disney, there are severe repercussions that can happen if "Mulan" is successful on Disney+. This can set a precedent that audiences to be more willing to watch films at home in the future. Now there are positives for both Disney as a company and families with this choice. The $29.99 price tag keeps this an affordable option for families. Disney gets to keep 100% of the money they earn because they don't have to give 50% to movie theaters, or 20% to VOD platforms like iTunes. However, this price tag could still be expensive for one or two people or families because most people are in a difficult financial situation due to COVID-19. However, if this move is successful, and this strategy is implemented with other high profile films, it could potentially kill most movie theaters, making them a luxury instead of a necessity to see movies. Movie theaters might be around for event movies like "Wonder Woman: 1984," "Black Widow," which many audiences see a couple of times theatrically. But, everything else might have to adapt to a new model. While this is unfortunate and depressing to think about as a fan of the movie-going experience, it's hard to say that I didn't see this coming. Streaming music killed music stores, and streaming movies might kill movie theaters. The theatrical experience has been going down for a long time, and COVID-19 has fast-tracked some changes that would take years to happen. I hope that this has lit a fire under the individuals who run the theatrical business because instead of complaining, they need to fix their problems fast and work with the studios like Warner Bros to show the average consumer that the theatrical experience is not only a necessity but is a fantastic experience you can't get anywhere else.
​"Mulan" cost Disney around $200 million to produce. If you add $150 million on top of that for marketing, which is typical for a blockbuster, "Mulan" would need to make $350 million to break even on Disney+ or $700 million theatrically. Either way, Disney would still make the same amount of money if they break even, so why shouldn't they move it to Disney+ because they do need money. Disney+ reportedly has around 60 million subscribers, so roughly only 20% of their subscribers would need to pay to see "Mulan" for it to break even, which seems doable. This might also attract new subscribers to the service, which would mean even more money for Disney.
I think the reason "Mulan" was moved to Disney+ was that the movie would've hurt financially if they delayed it any longer. Think about it, it's been almost five months since Mulan had two big premiers and wrapped its marketing campaign. How long can you expect audiences to wait before they lose interest in the film? I can see a similar situation developing with "Black Widow," "Wonder Woman: 1984," "Top Gun: Maverick," "A Quiet Place Part 2," and many more films if they are delayed longer. With the exception of "Wonder Woman: 1984," which still has one more trailer to go, all of these movies have shown all the footage they can before giving away the entire movie. Even if they restart their marketing campaigns, will audiences be interested in seeing them anymore?
No matter what happens in the upcoming months, it will be an exciting and historical situation to follow. It's hard to see where things will be headed, but no matter what happens, it's clear that Hollywood will go wherever the money is. Will you see "Tenet" in theaters or watch "Mulan" on Disney+? What do you think will happen to movie theaters? Let us know your thoughts in the comments section below or on our Twitter account.
​You can follow Agambir and hear more of his thoughts on the Oscars and Film on Twitter at @AgambirBajwa